Inhoud blog


| | |
| --- | --- |
| | HA 7 |
| | angkor 6 |
| | NAMASTE, hi from INDIA Iiran/Pakistan, soon VIETNAM, CHINA, LAOS...and welcome to our worldtravel site per 4x4camper |
| | copyright Luc Brandt |
| | newspaper cover in Indian daily |
| | 1st month: Turkey |
| | fabulous paragliding over blue lagoon |
| | Pammukale's white valley |
| | IRAN in 6 weeks: October and November, 2004 |
| | Persepolis of the Kings Darius & Xerxes |
| | sanddunes in desert |
| | Iranese marriage |
| | Shiraz, Isfahan, Qom, ... |
| | BAM, what remains of a World Heritage Site |
| | welcome , soon form INDIA again, to our wolrd travel site per 4x4camper into Vietnam China, Indonesia etcetera (PART S, YEAR 2) |
| | we are OFF, SouthEast Asia here we come in our Toy! |
| | even vanuit SRI LANKA |
| | elephants in river |
| | Siriyaga, ancient capital with Kings Palaces and terracegardens |
| | Galle Dutch Fort, Sri Lanka |
| | musician at temple during Puja clebration 3x/day, Kandy, Sri Lanka |
| | 2nd message 14.10 on our way back to Chennai, East India, to start procedures to ship the car to Malaysia around 25.10.5 |
| | Vellore sculptures |
| | capital at work |
| | incredible colours |
| | serene Gingee, a new old Hampi-like site |
| | amazing Gingee incredible workforce |
| | Last days in India, and per ship (car) and plane to Kuala Lumpur, Malaysia |
| | serene Gingee, a new old Hampi-like site 2 |
| | serene Gingee, a new old Hampi-like site 3 |
| | for a few rupees worth of devotion. |
| | more rupees to make your wishes come true |
| | monsoontime |
| | bamboosplicing on the street |
| | from Kuala Lumpur, waiting for the car |
| | shipping agent also filmproducer |
| | handy mouthblowing silversmith |
| | Kuala Lumpurs symbol of prosperity |
| | NAMASTE, Again? Yes, now from '˜amazing' Thailand, |
| | only 75 km from Bangkok city |
| | sunset at Wat |
| | Sawadee, (prononounce sawwadiii), or hello from Ayuttayah, |
| | beautiful historical site |
| | Wats zijn geen watjes hier |
| | Loi Krathong festival of riverlights |
| | sunset at SUKOTHAI historical Park |
| | cattle market with Thai cowboys |
| | Thailand chinese fishing nets such as in Fort Cochin (see website India, march 2005) |
| | camping at historic Khmer temple SUKOTHAI historical Park |
| | Thailand SUKOTHAI historical Park 13.11.5 |
| | Thailand Elephant 14.11.5 L Conservation Park |
| | Thailand Elephant 14.11.5 L Conservation Park (6) |
| | ricefield near Mae Hong Son |
| | The highest top in Thailand 2556m, but we also visited the most narrow point 10,6km wide in South, bordering to the West at Myanmar |
| | Longneck Karen cooking chicken with(out) flu |
| | one of the borders to Myanmar we visited |
| | teaching Thai, Birmese, English and Karenese languages to Longneck Karen |
| | Young LongNeck Karen |
| | Laos here we come |
| | Black Lihu |
| | Thailand SUKOTHAI historical Park 13.11.5 |
| | Thailand SUKOTHAI historical Park 13.11.5 |
| | little and big catfish |
| | mekong gong gong |
| | grilled frogs ready for you |
| | French biker |
| | Bonzes receiving early morning rice gifts in Mainstreet of Luang Prabang |
| | SABAI DII from Laos, North East |
| | lady in black |
| | dressed to kill |
| | colourfull NorthLaos |
| | national day |
| | more tribal dresses |
| | mother and child |
| | old and younger |
| | 7 |
| | 7 of 1 million elephants |
| | China border flagceremony 4.12.5 |
| | walking past passee |
| | local market with Saint Nicolas food |
| | Namta market |
| | local alcohol |
| | local dresses |
| | Hmong dresses |
| | Hmong ceremony dresses |
| | Hmong |
| | Hmong ceremony |
| | Again from Laos ???? unfortunately yes! |
| | local bridge |
| | boatraces |
| | Khmer templecomplex 1 |
| | Khmer temple detail 2 |
| | returning home |
| | traiteur for walking lunch |
| | earpiercing |
| | fashion |
| | oxcarting |
| | earpiercing new |
| | bamboopipe |
| | weaving hightech |

| | |
| --- | --- |
| | discovering the world by campingcar |

08-11-2013

spectacular colours of RED
The roaring 40ties as the local fishermen call the seas here are full of the few remaining killer and other whales, a few dolhins, a lot of fish, and hardly no tourists. But the Chinese are coming in, also here. House prices jump with 10's of %, following the Sydney/Melbourne price growth. A farmer (cattle by the-40-cowtrailer/week for meat to Woolworth, and poppies by-the-charterplane to the pharmaceutical world companies as basis for alcoidic painkillers) doubled in 1 year his initial investment on a 100.000$ house at seaside St Helens… already 9 years back, his other homes there nearly did *8 and still he does not sell!
The 4-seasons-in-1day similar to NZ tend to surprise quite a few tourists on the slippery winding roads, and even locals are not free from slippery in- or accidents.
Nature is abundant, and where not so, either farmers have the best soil of Australia, else old wood makes room for 1 of the 10mio + eucalyptus planted each year, else on top locations with magnificent wide views over the seas and rolling land new fullglass villas with the largest possible open terraces find a builders spot. Some beaches are still housefree, and notorious Bays such as the magnificent Bay of Fires with litchenred rocks against turquoise sea, or Whineglass Bay, the Arches etc. are still fullnature apart from the occasional shack or villa.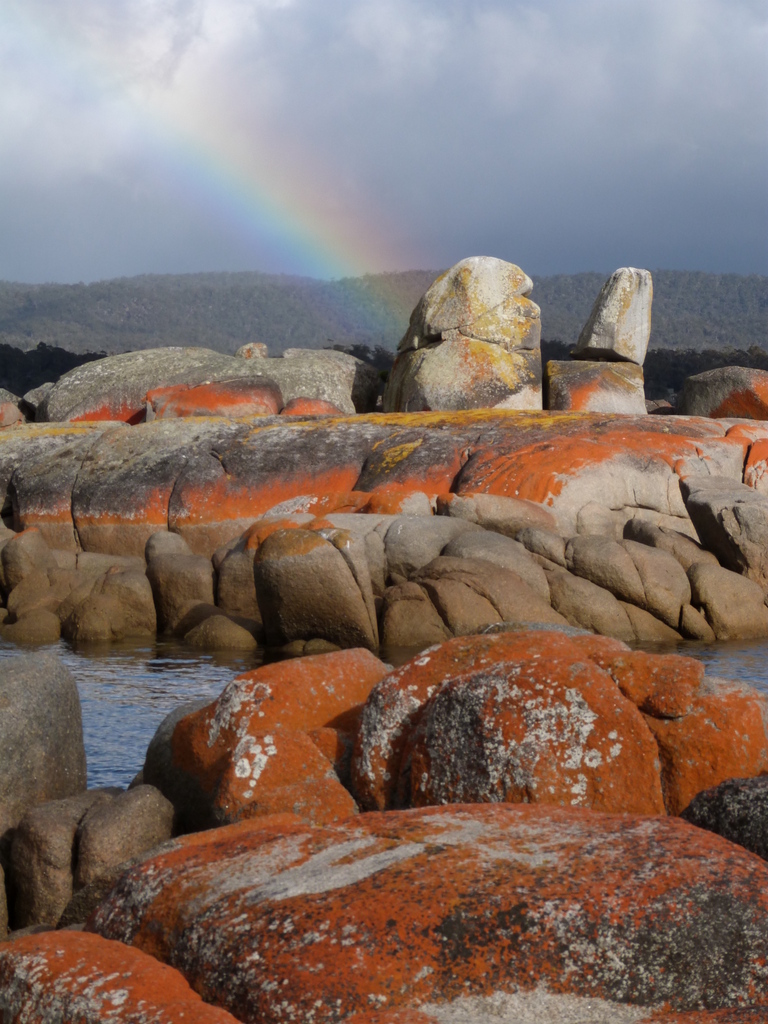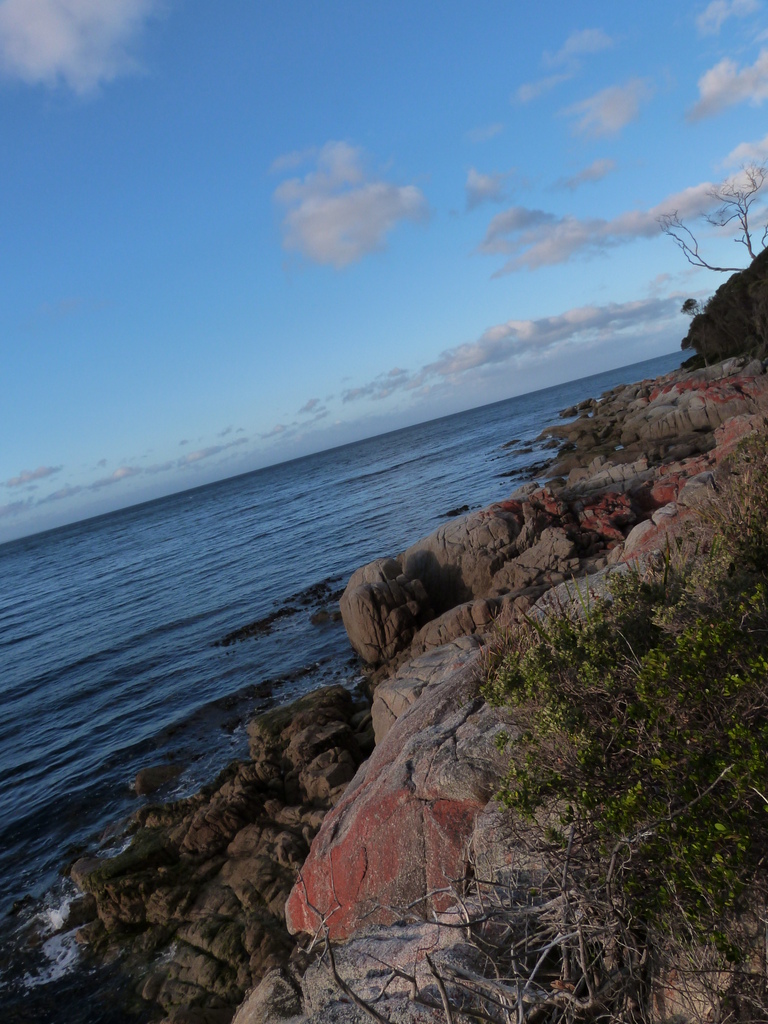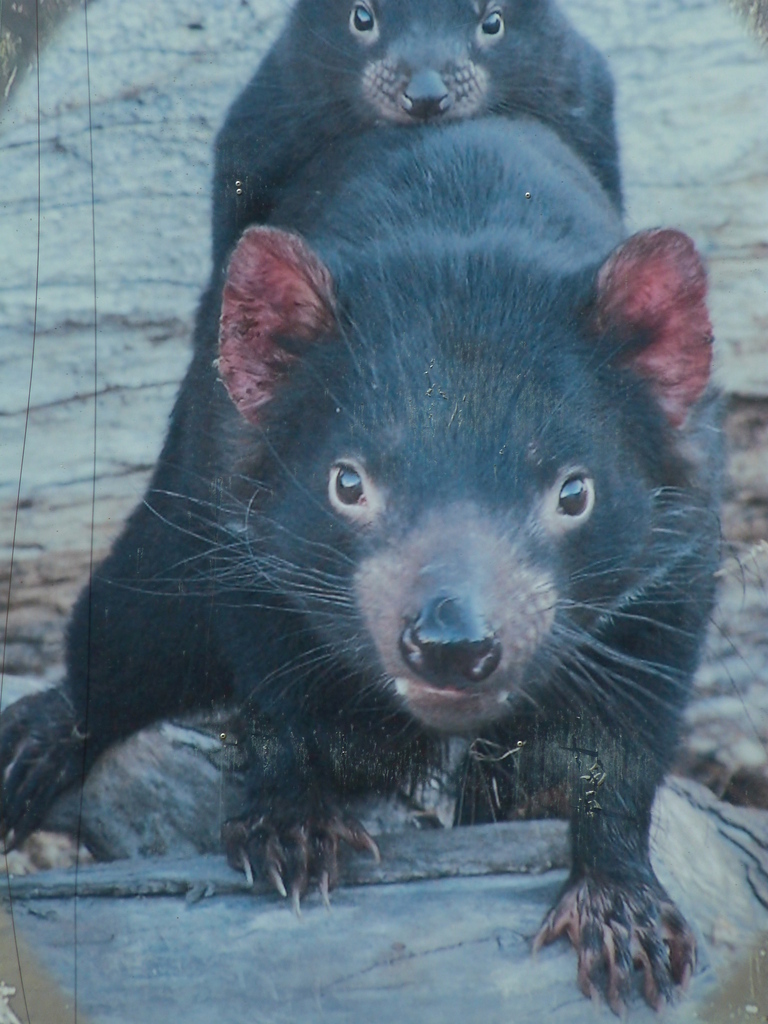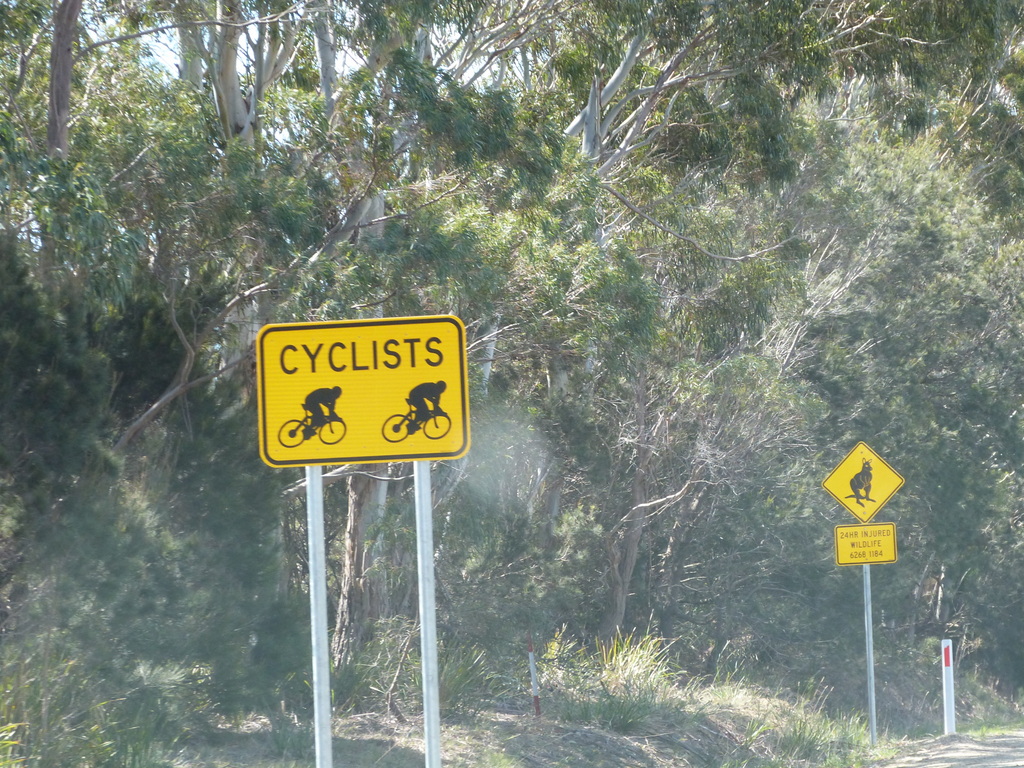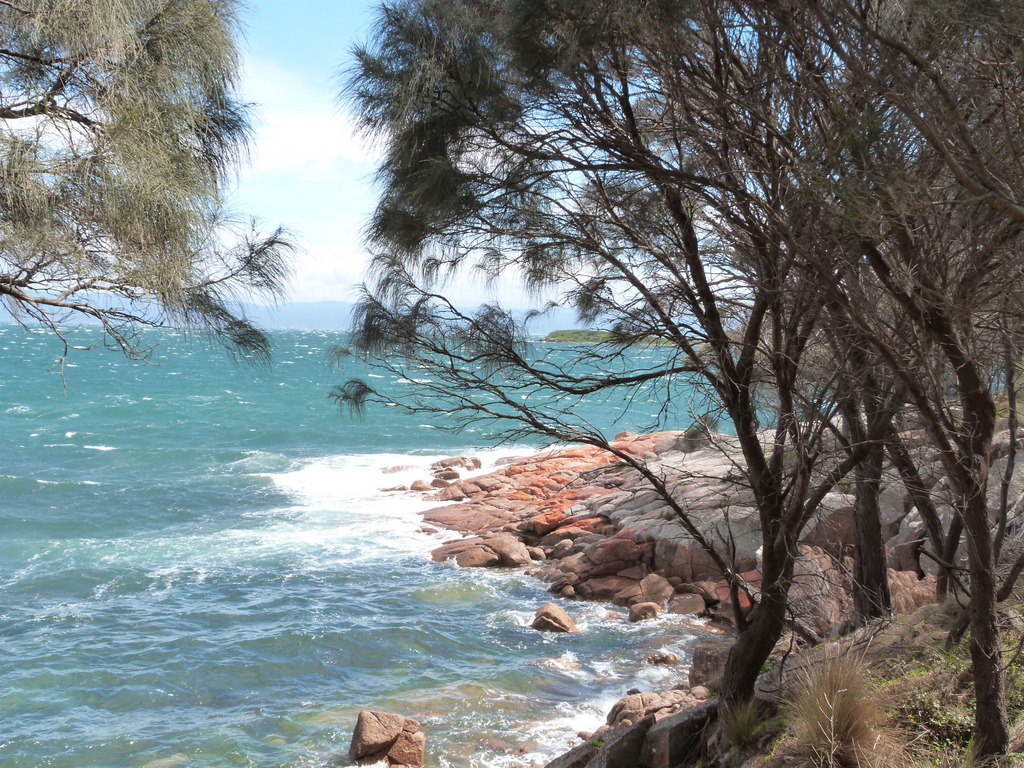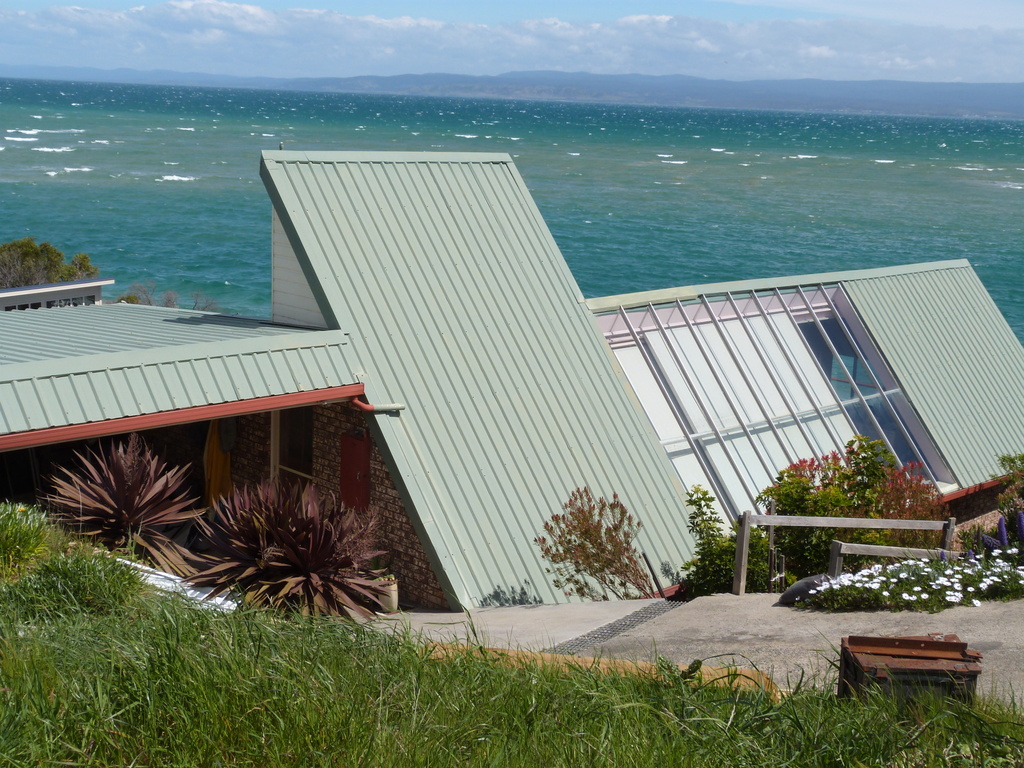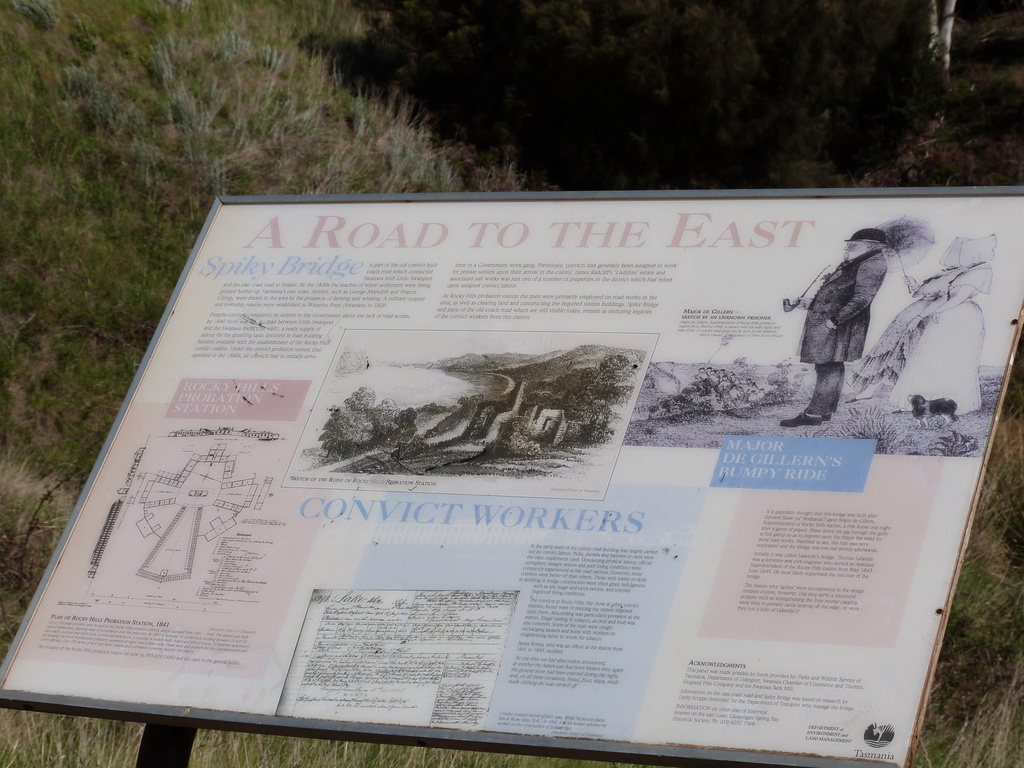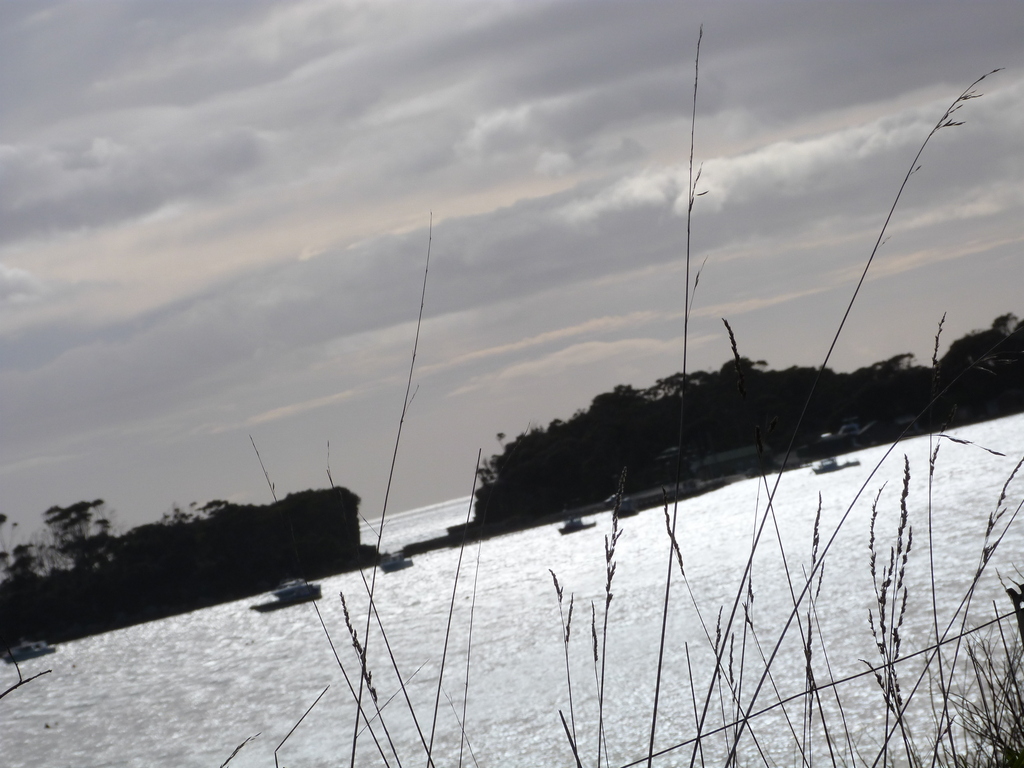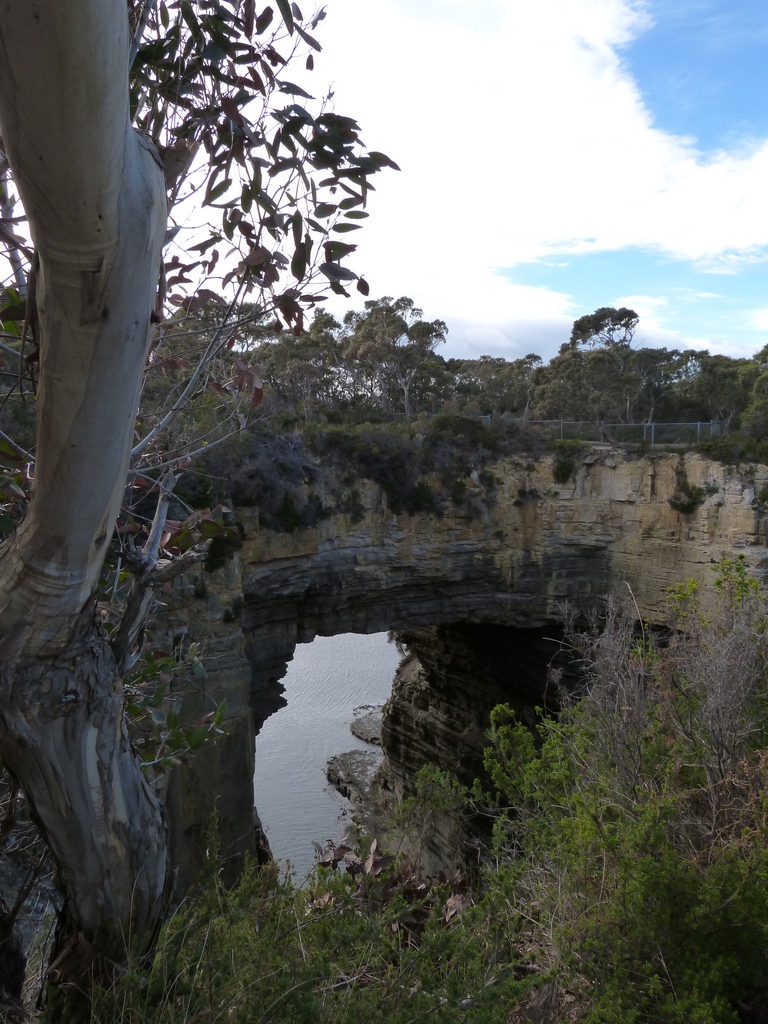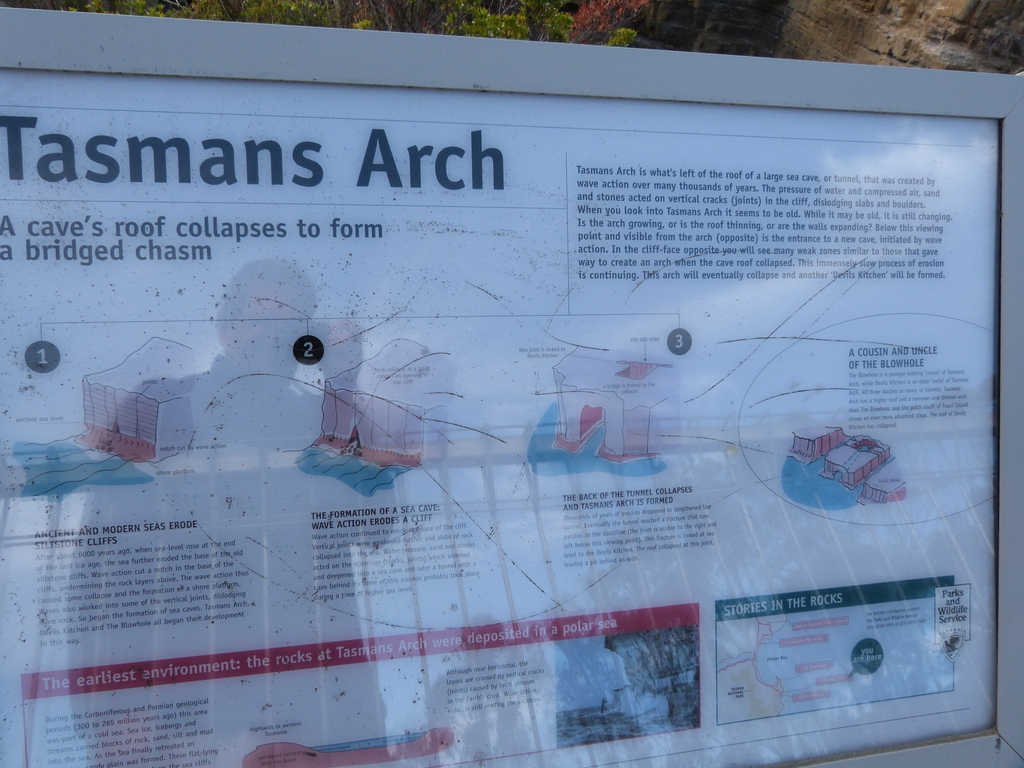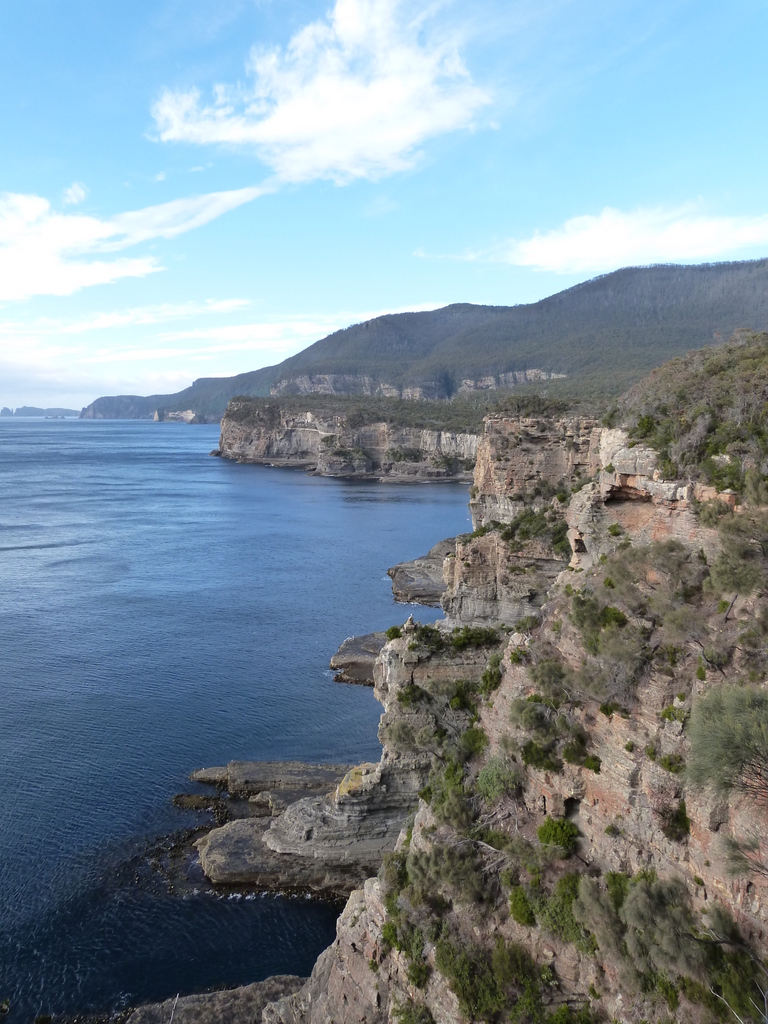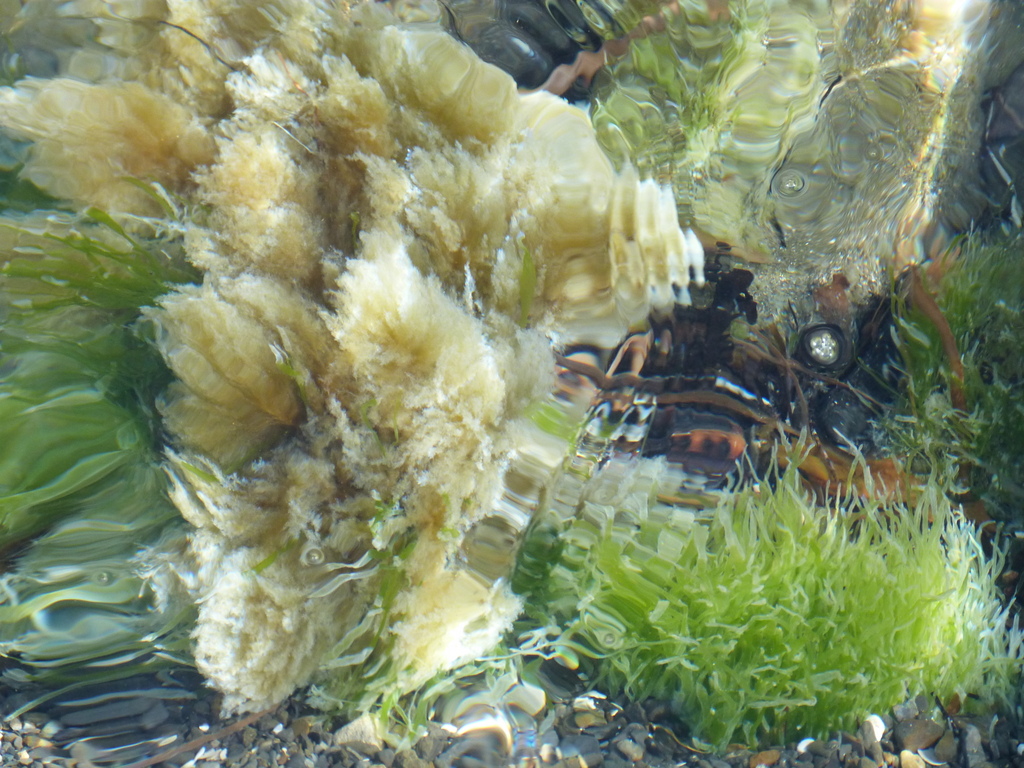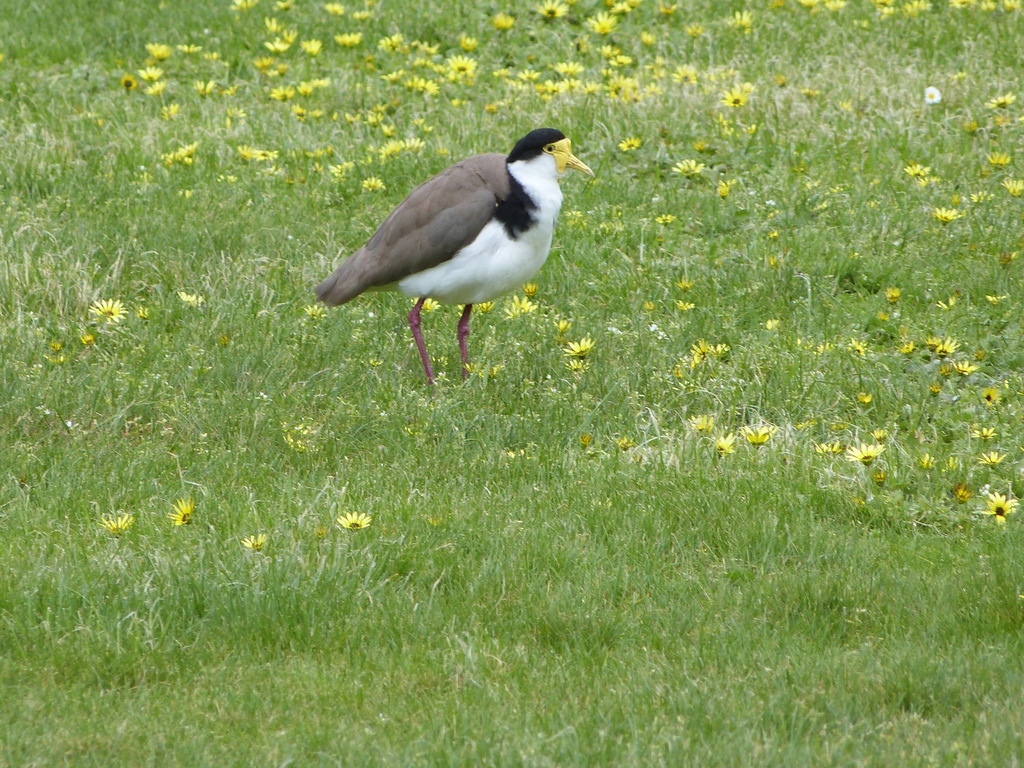 08-11-2013 om 00:00 geschreven door lucas

05-11-2013

TASMANIA= plain nature, some claim it is even nicer than NZ Southland!
A. TASMANIA= plain nature, some claim it is even nicer than NZ Southland! Of Aboriginals, Killerwhales, Convicts, Tasmandevils, but also nice Dolphins, Koala, Oysters, Sheep, Poppies, Eucalyptus, the CLEANEST AIR IN THE WORLD, Boats, Bay of Fire and more Firefighting
When the Dutch (once more, yes!) discovered Tasmania and forgot to plant the flag, it were the British (again !) who were keen to give it the finishing touch. I.E., treating the indigenous as non-existing devils, driving all locals in the sea (literally pushing them off by the thousands off the 130m cliffmountain at Stanley) or killing with the imported small diseases of civilization, and turning the few remaining into slavery…as mates to the imported convicts who were forced in wood cutting and planting, coal and other mining, sheep and other cattle, building their own prison/chapel/cells and of course the chuch, and fine housing of the governor. Later on the same storey evolves as in New Zealand or other colonies: fresh convict loads, new soldiers, and a few civilians who lived like their Queen in van Diemenland, to become Tasmania, and in early 20th century part of Australia, and today main resource of hydro electricity, vegetables and fruit, very nice nature parks/bays and beaches and clean but a bit fresh southpolar air!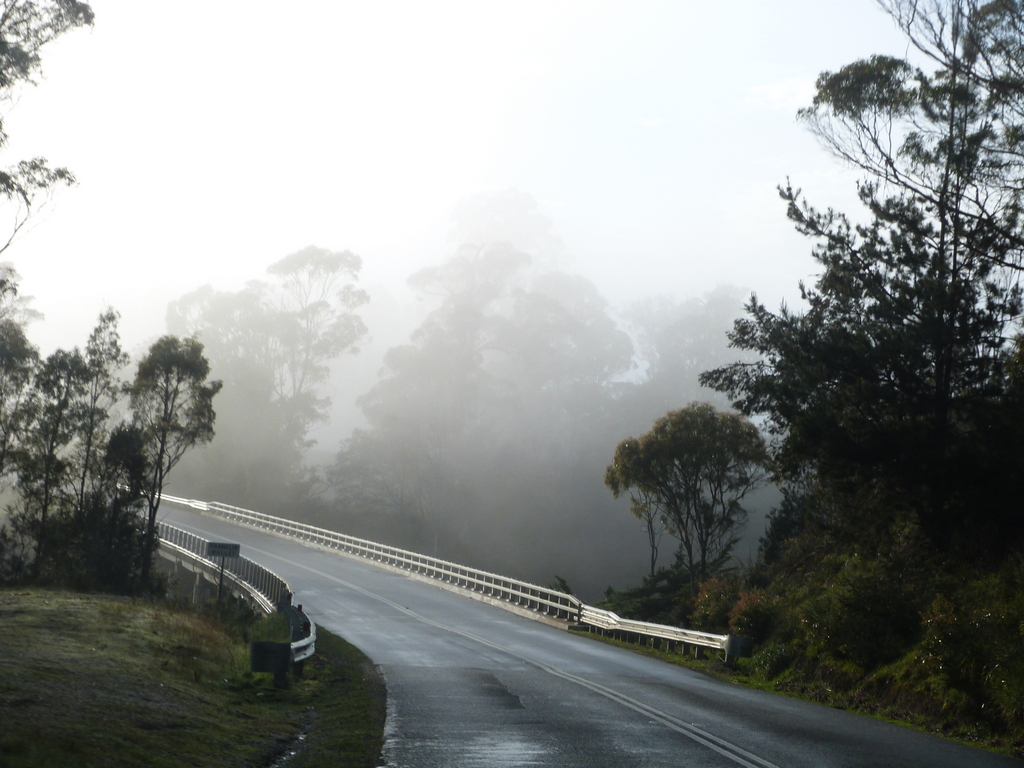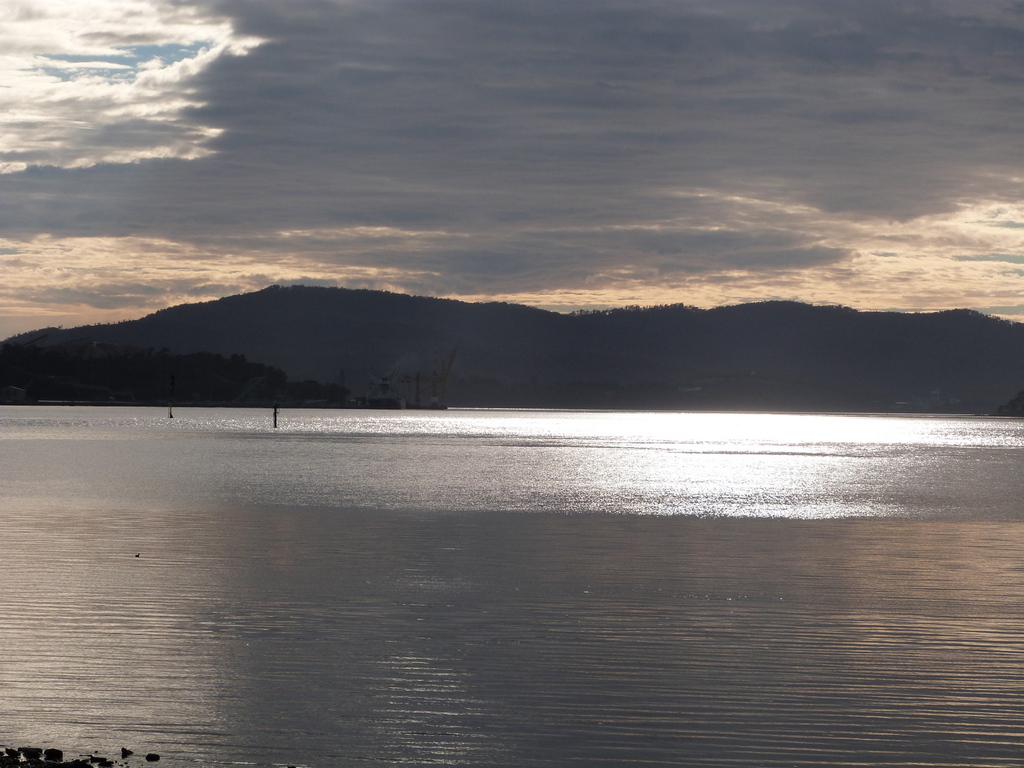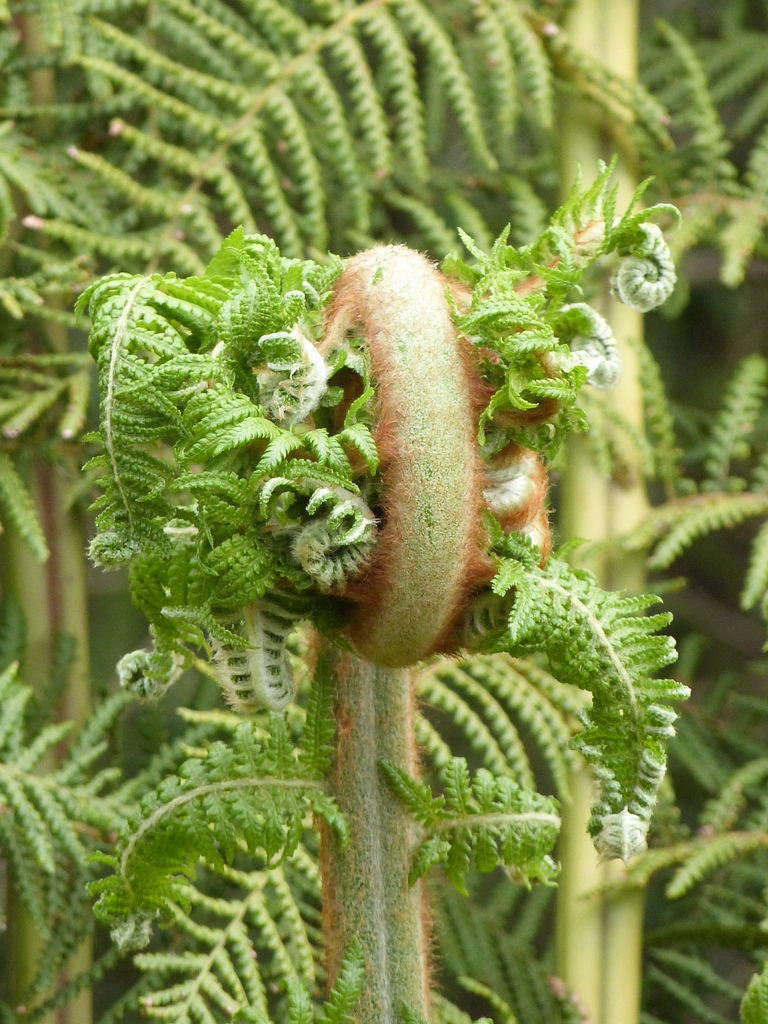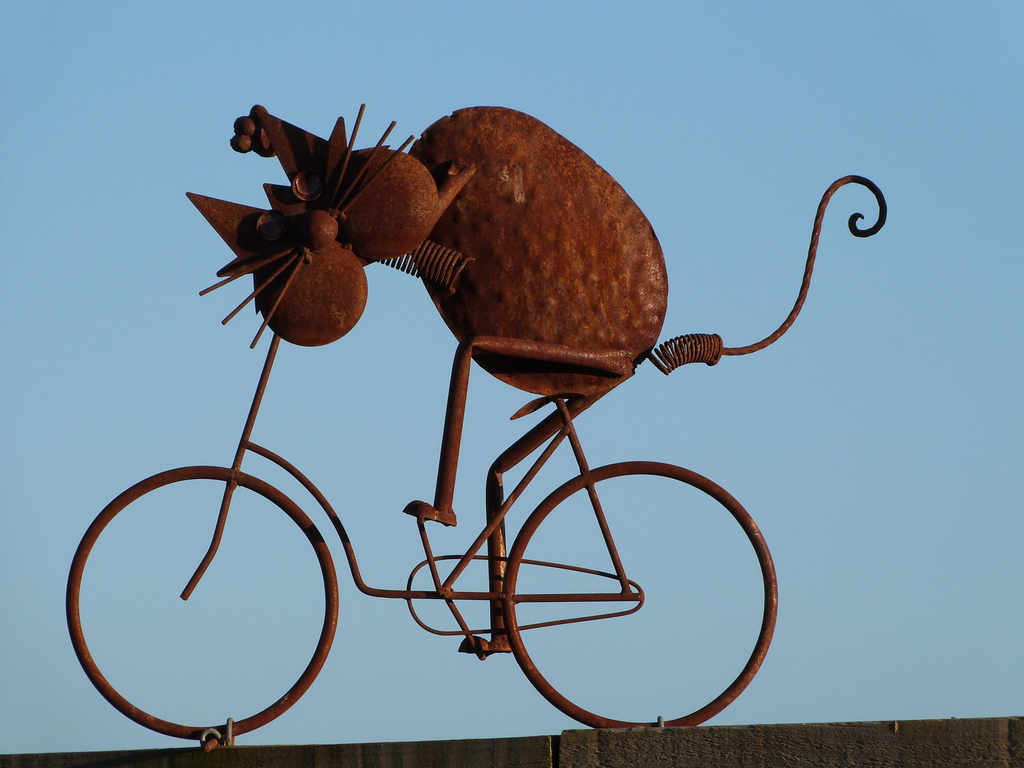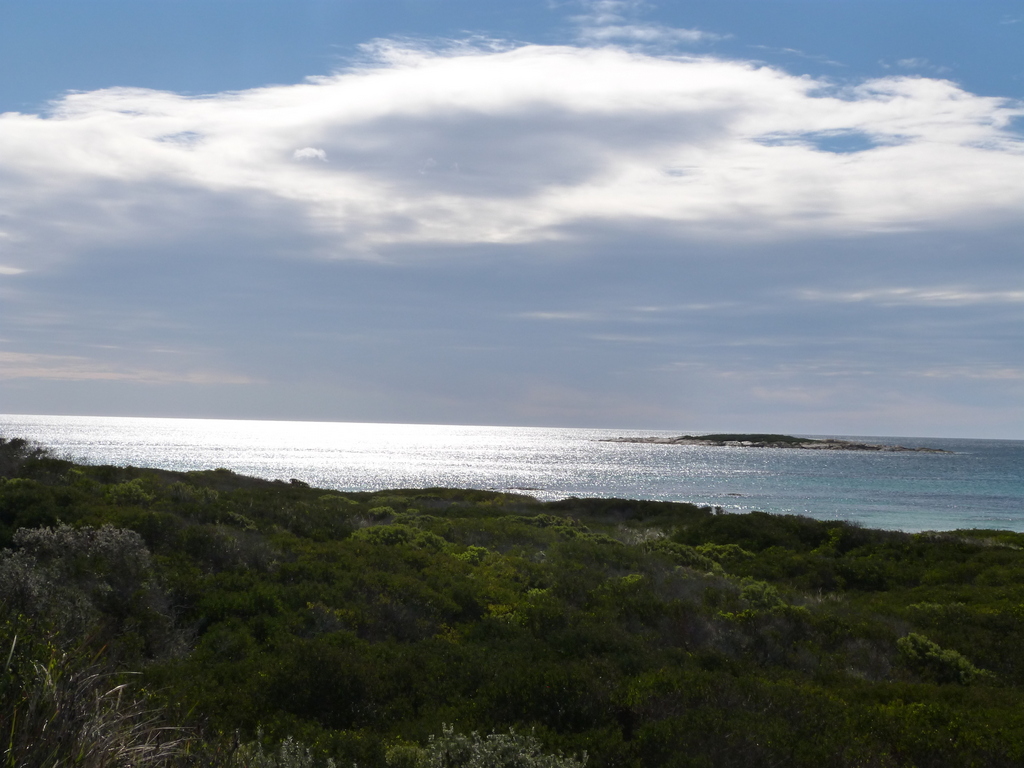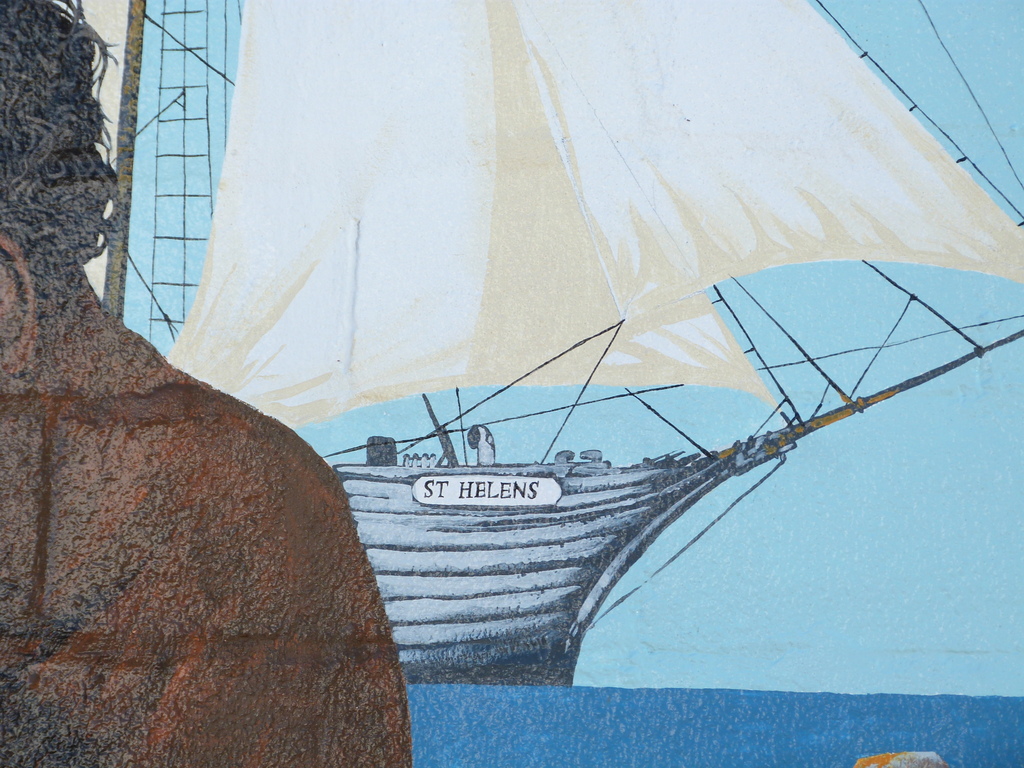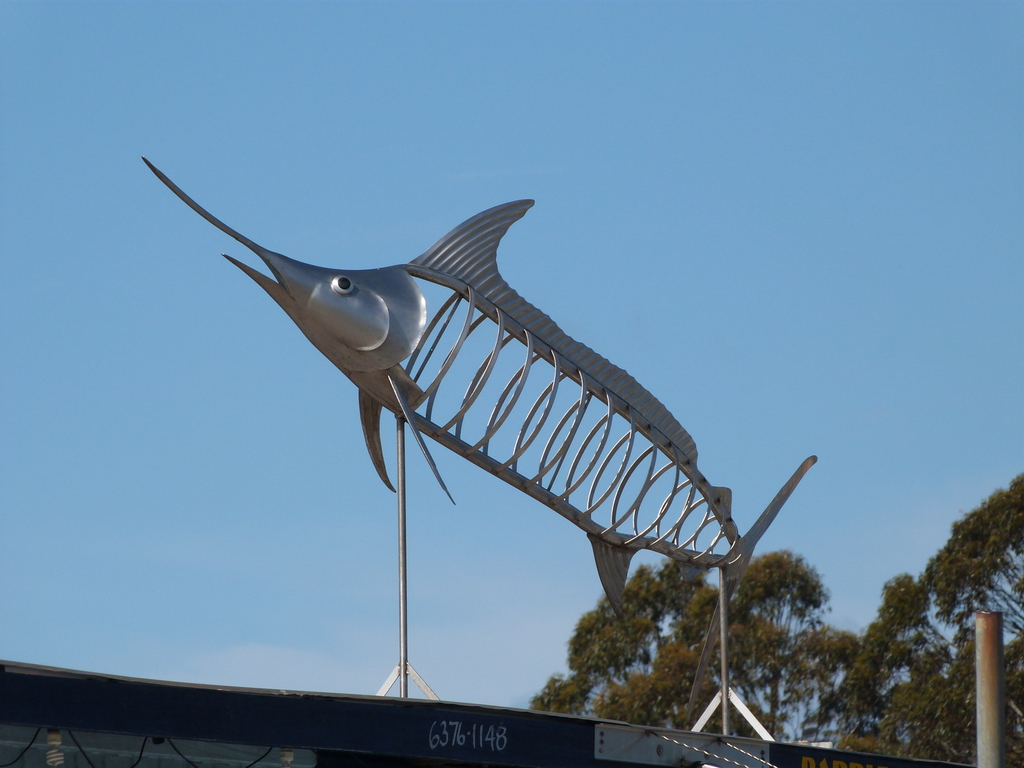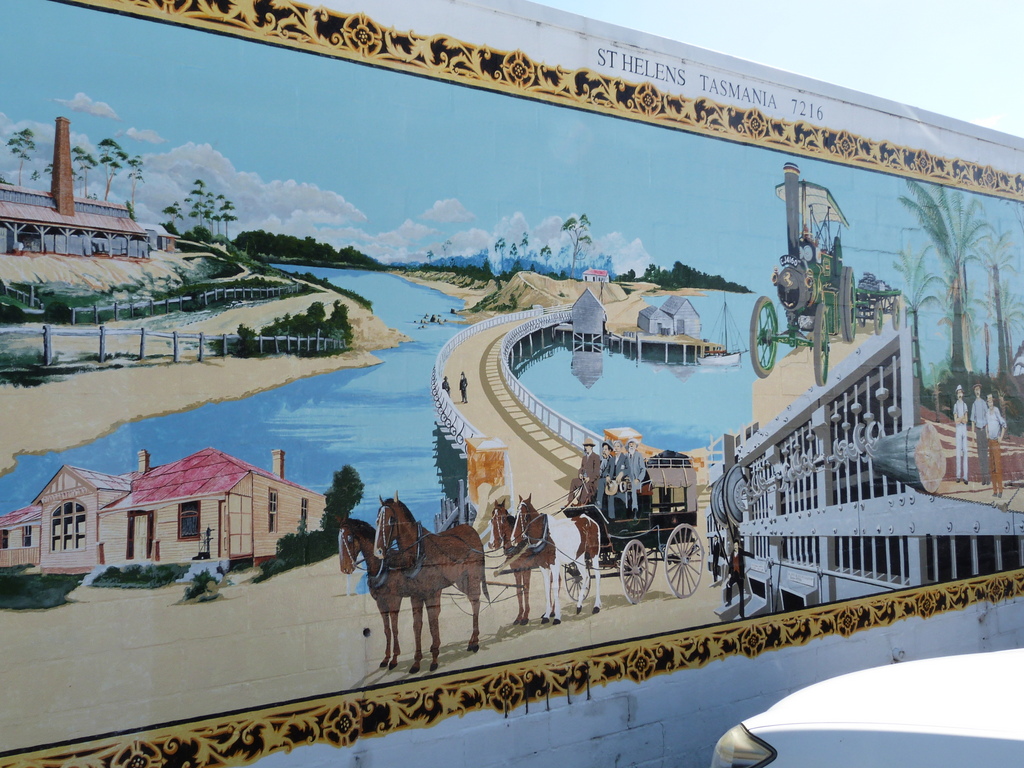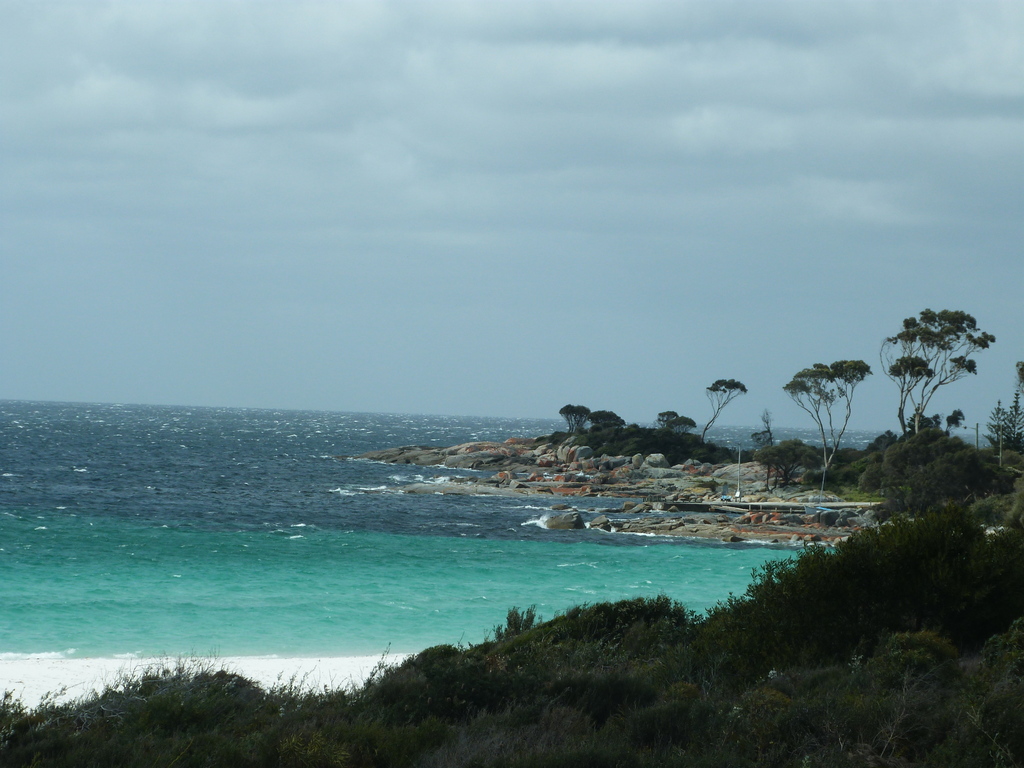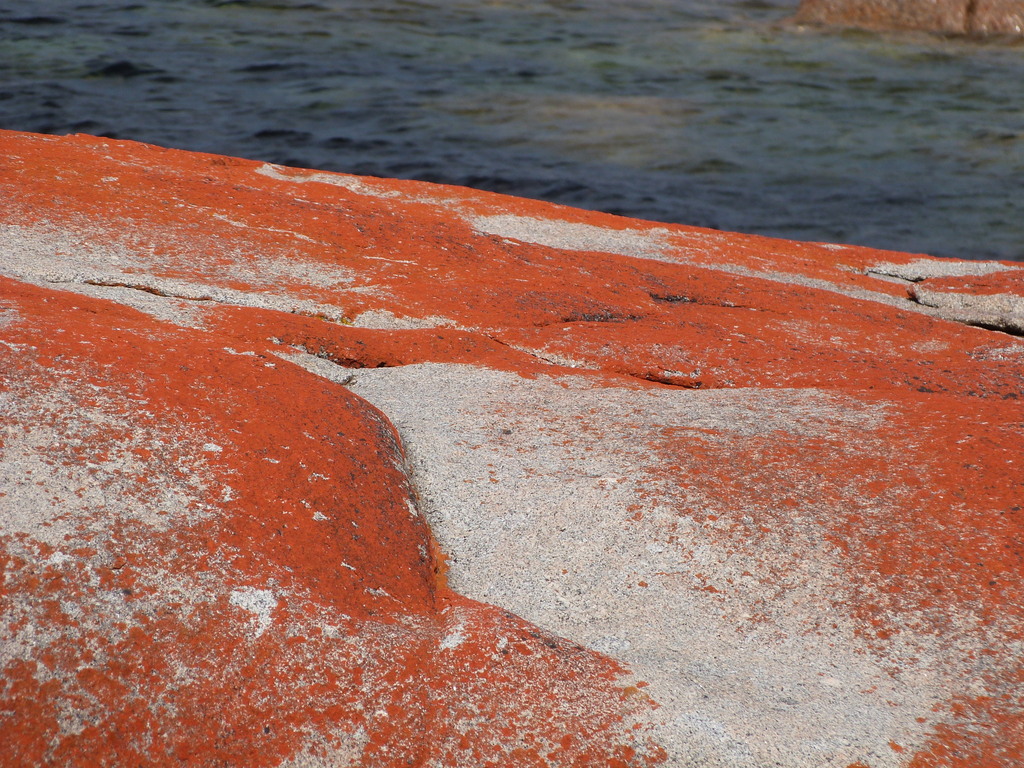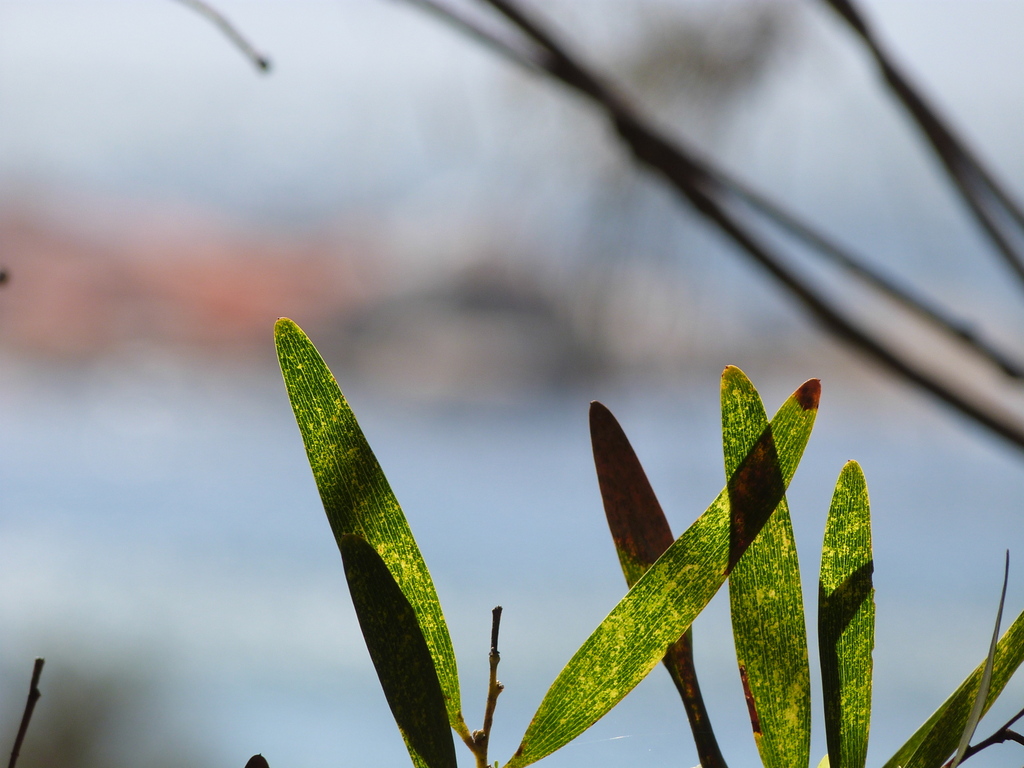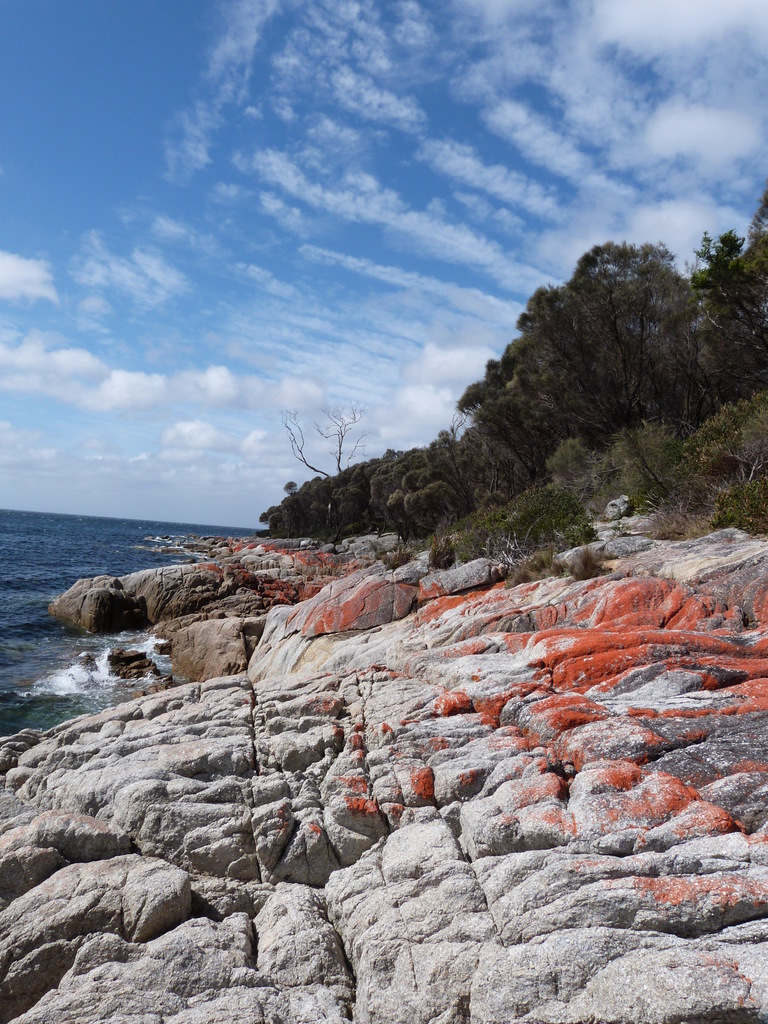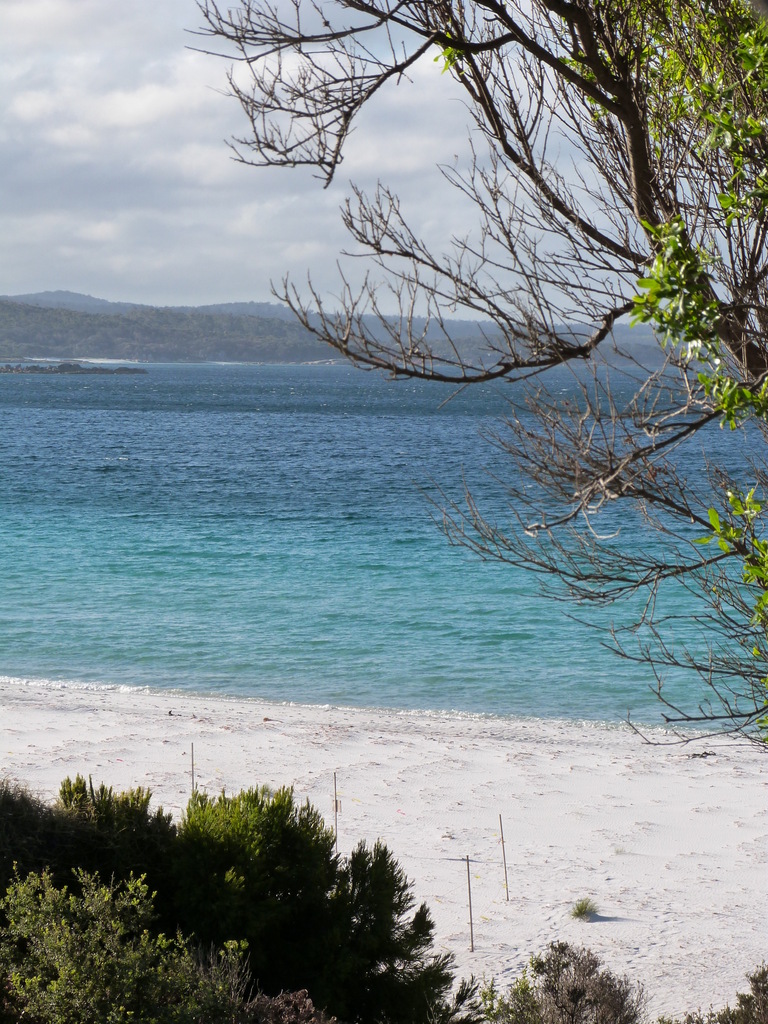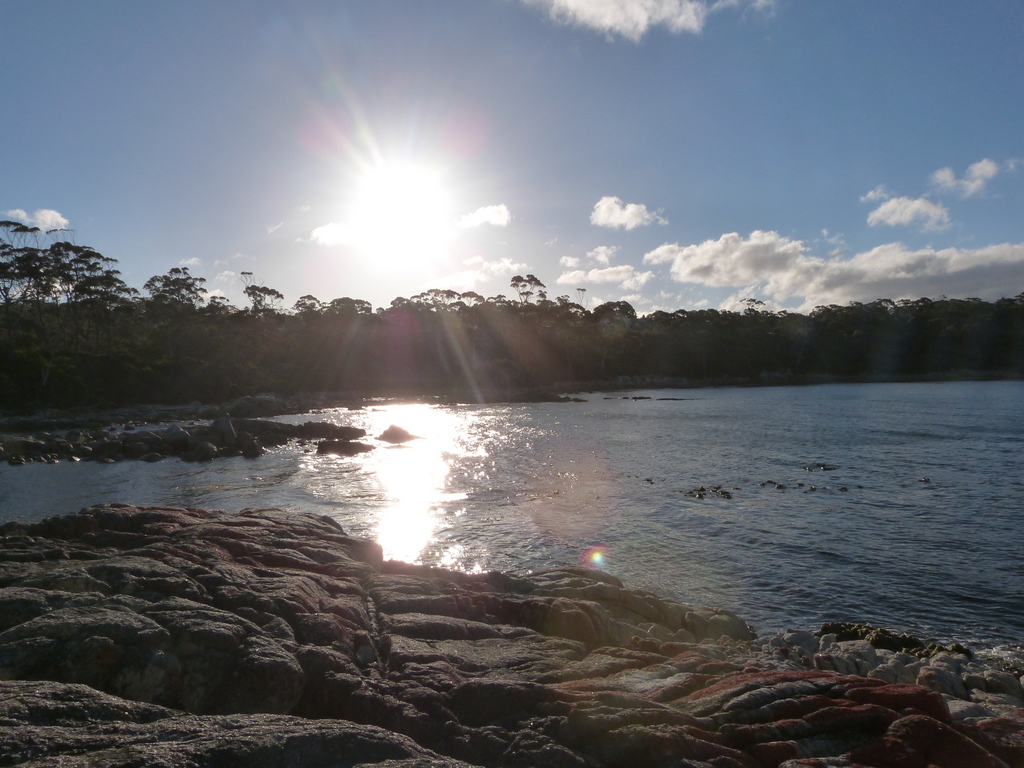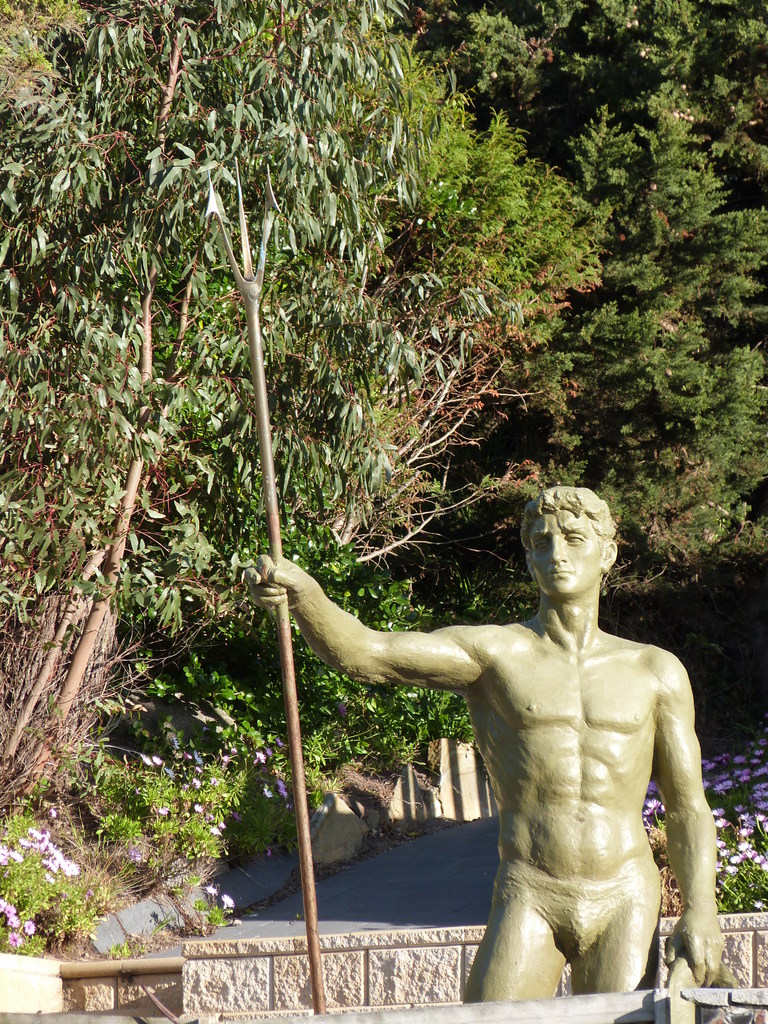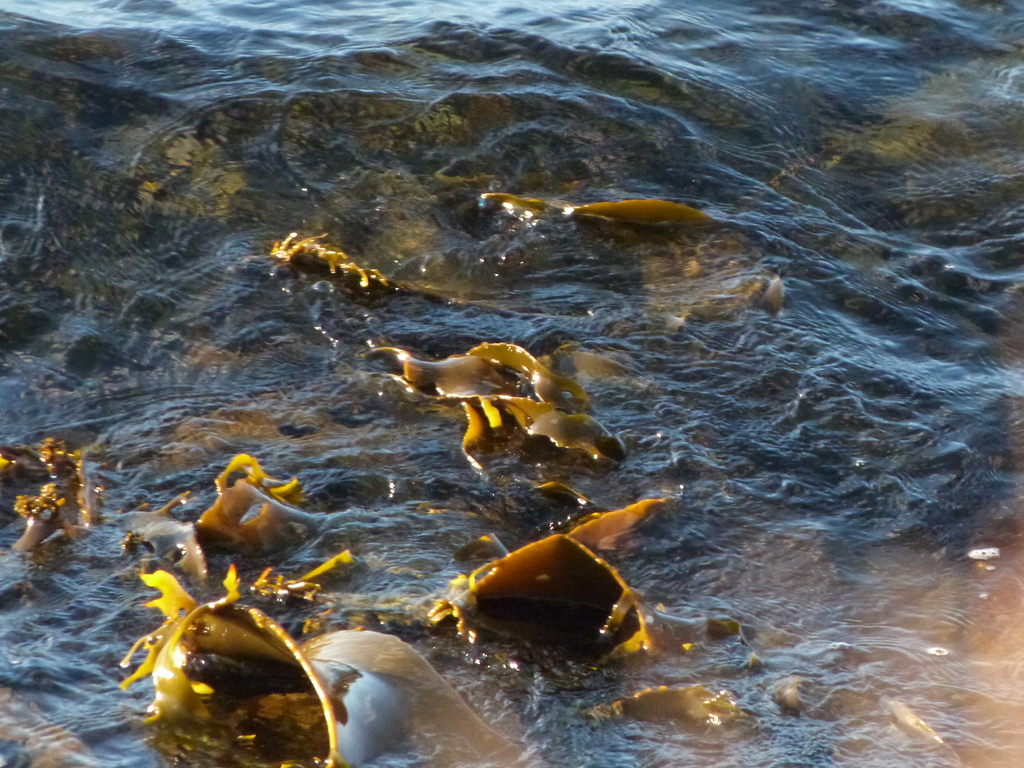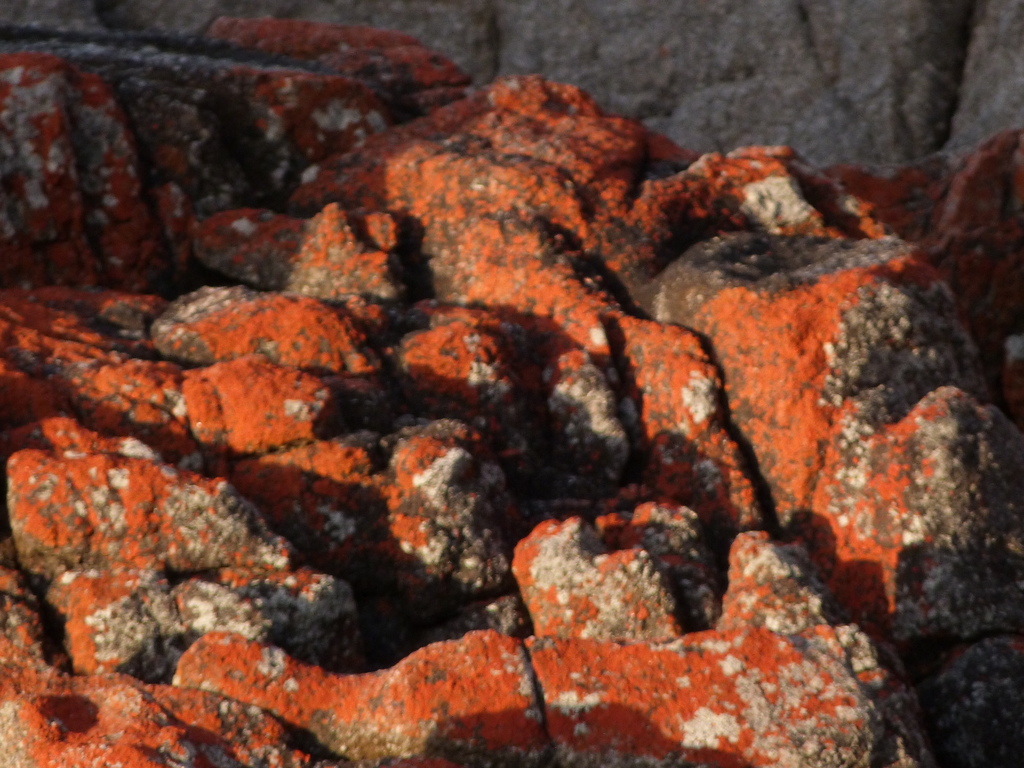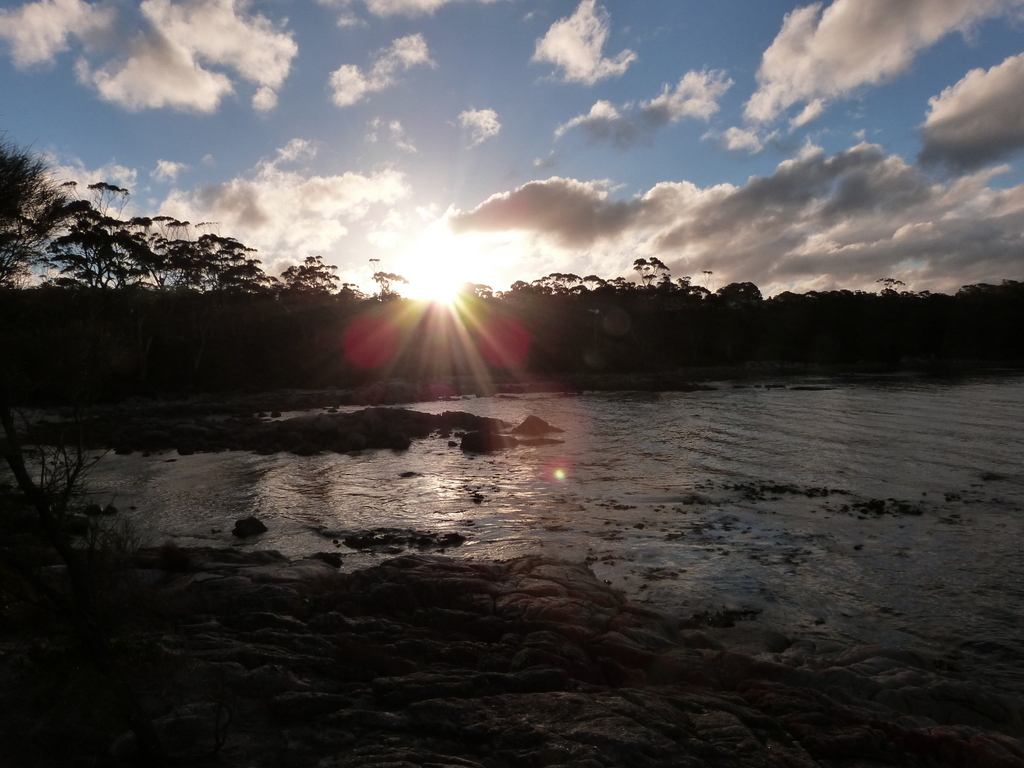 05-11-2013 om 00:00 geschreven door lucas

02-11-2013

History and Industry
Historic Tas
You can still see how they used a +40m high tower, H2O, Pb and some secretive powder to gravity-made bullets in TAS only Shot Tower. The wood industry and building of housing/villas has come with the convicts in ''antique'' Port Arthur, Woodcarving and loc al art but no more abo-art apart from a few meagre remains even the tourism offices closeby seem not to know anything at all!
Nowadays they promote Fish and chips, fresh juicy oranges, local apples/ strawberries, and … the purest air in the World! Apart from obvious nature at its best, Blow Hole and Arches, bays and creeks, the awesome Bay of fire, Spiky Bridge and more old trainbridges in decay.
The sole industry is hydro-energy (85% of all energy in TAS), lobsters/oysters/fish and tourism (from white east coast beaches and Wineglass Bay till exploratory hikes, sailing, surfing and horseriding.
A local voluntary Firefighter has time to make his own smoked salmon and cheese (coldsmoke), housewives make the best straw(berry jam and sell it in a local cooperative, fish and sailing boats challenge the roaring unpredictable winds.
Lazy paced, good roads, great info on sites and in local handouts, TAS still is a paradise for nice offroading (too bad I could not taste this for lack of my G.O.T.), wild west coast, the unspoilt Craddle Mountains… it has it all. No wonder the few Euro-import families are definitely settled in to stay. Only a 10hour carferry ride from Melbourne, and yet Tas only lacks some good international marketing to put it on the same tourist spot as its neighbour NZ.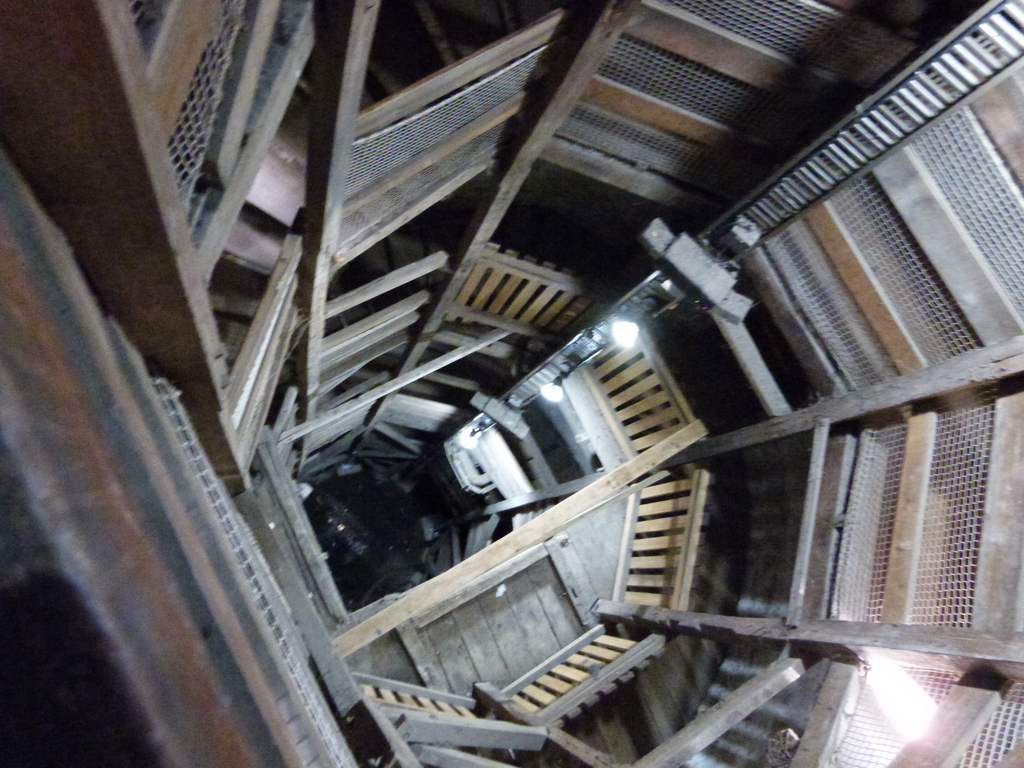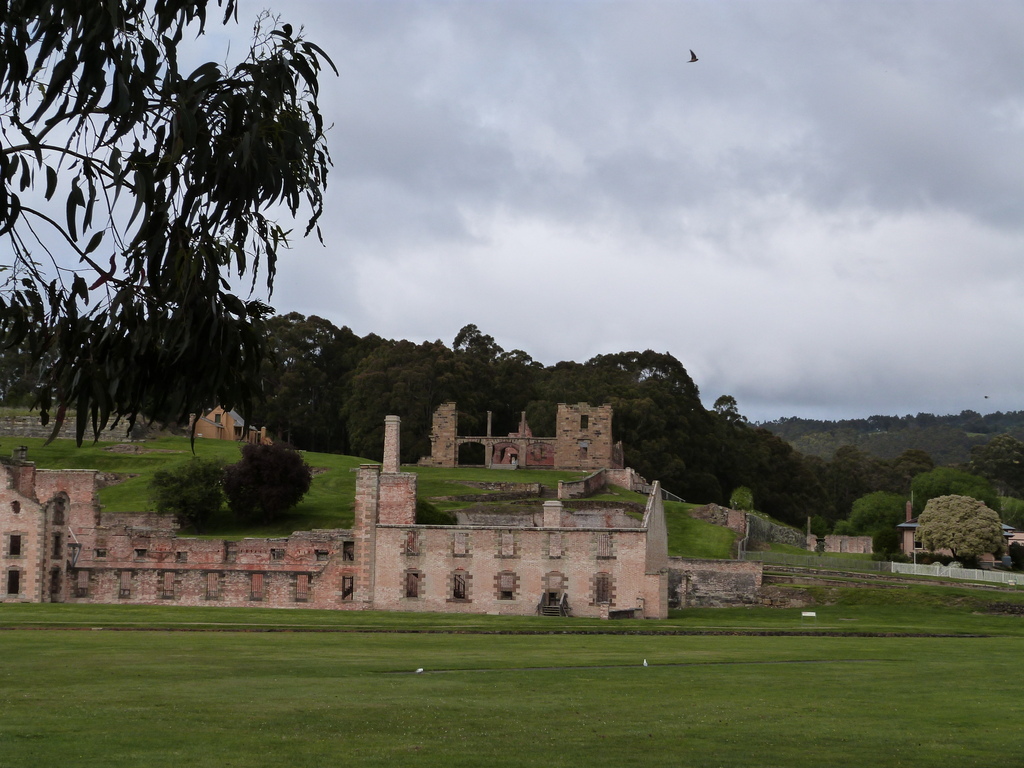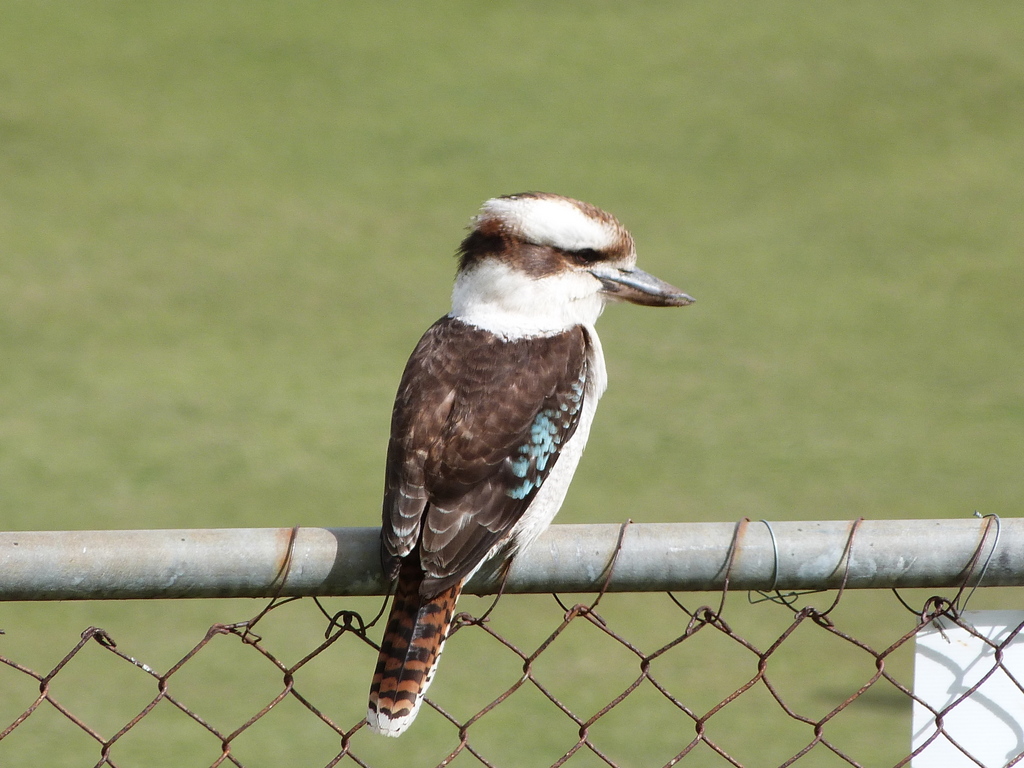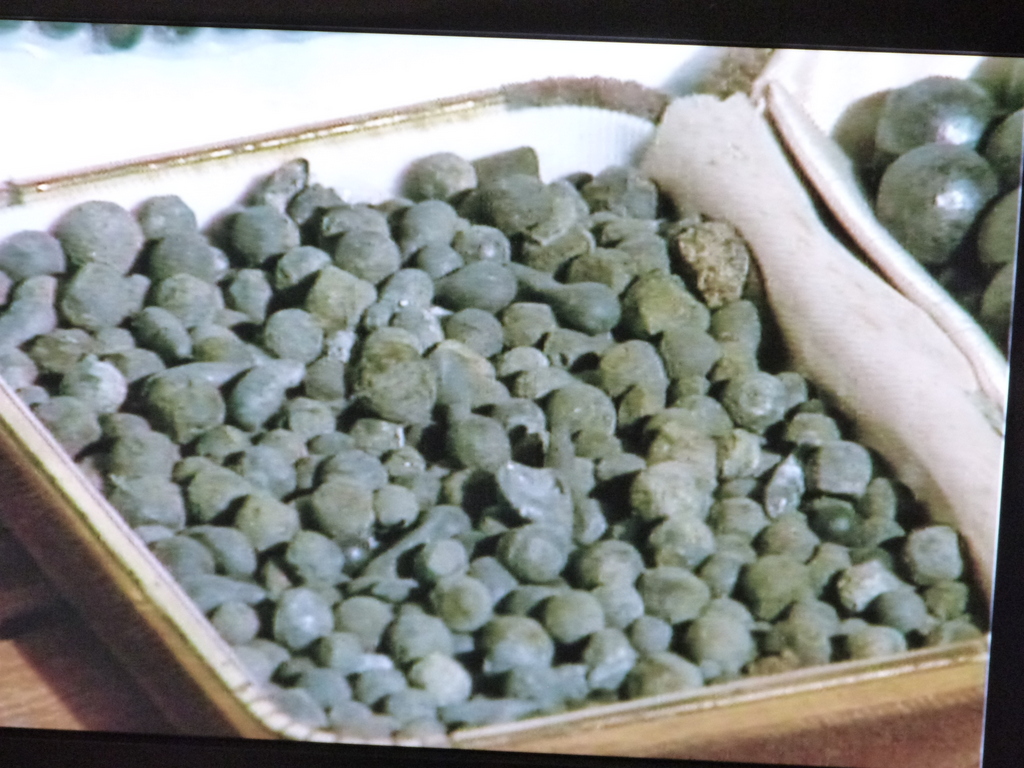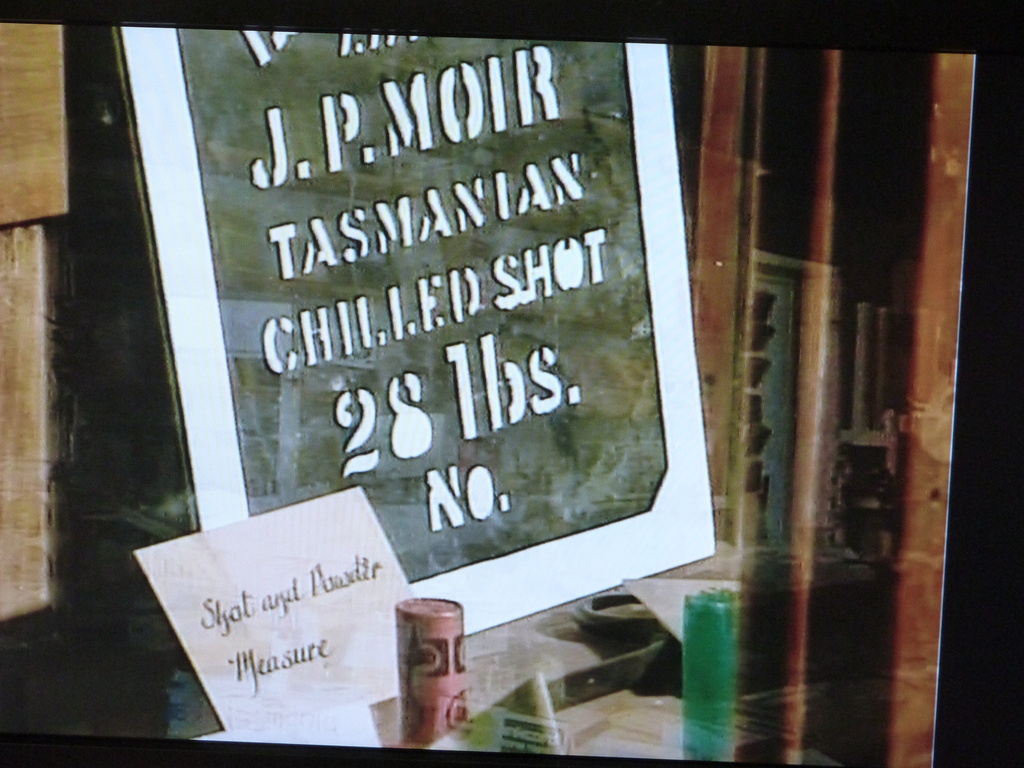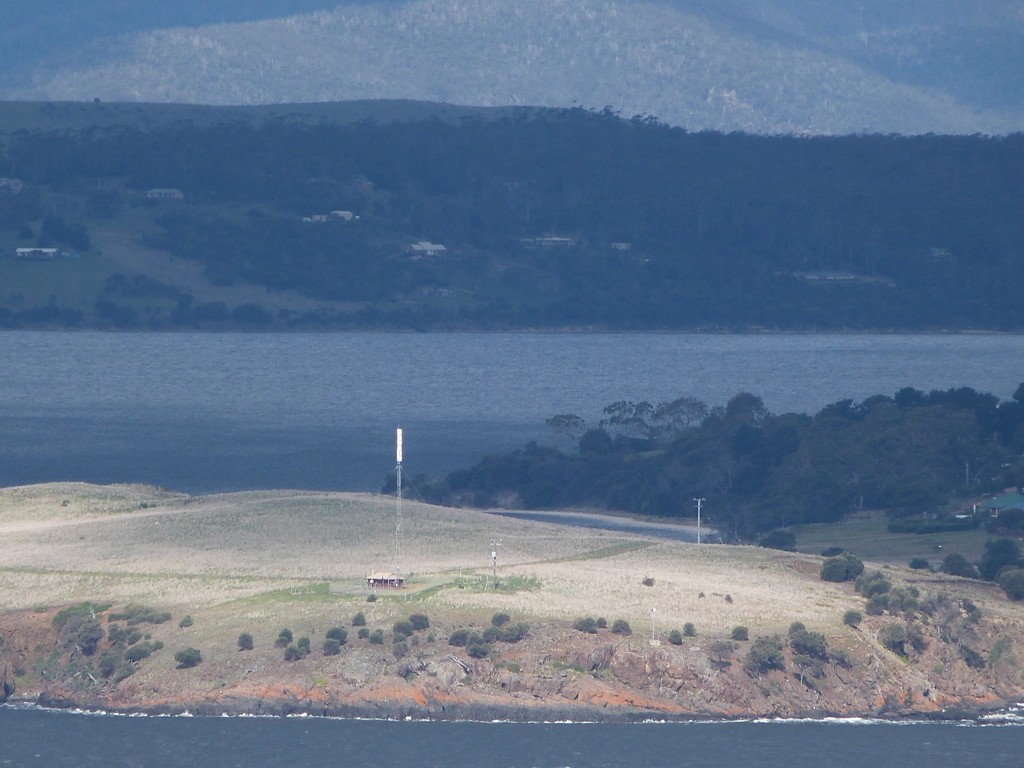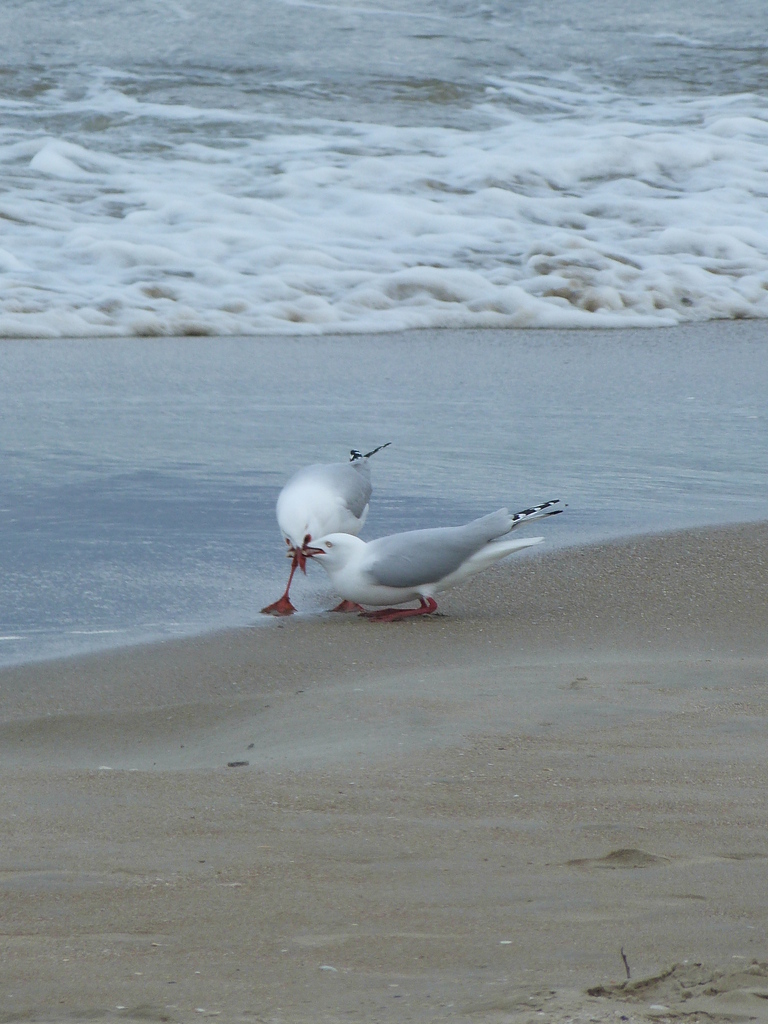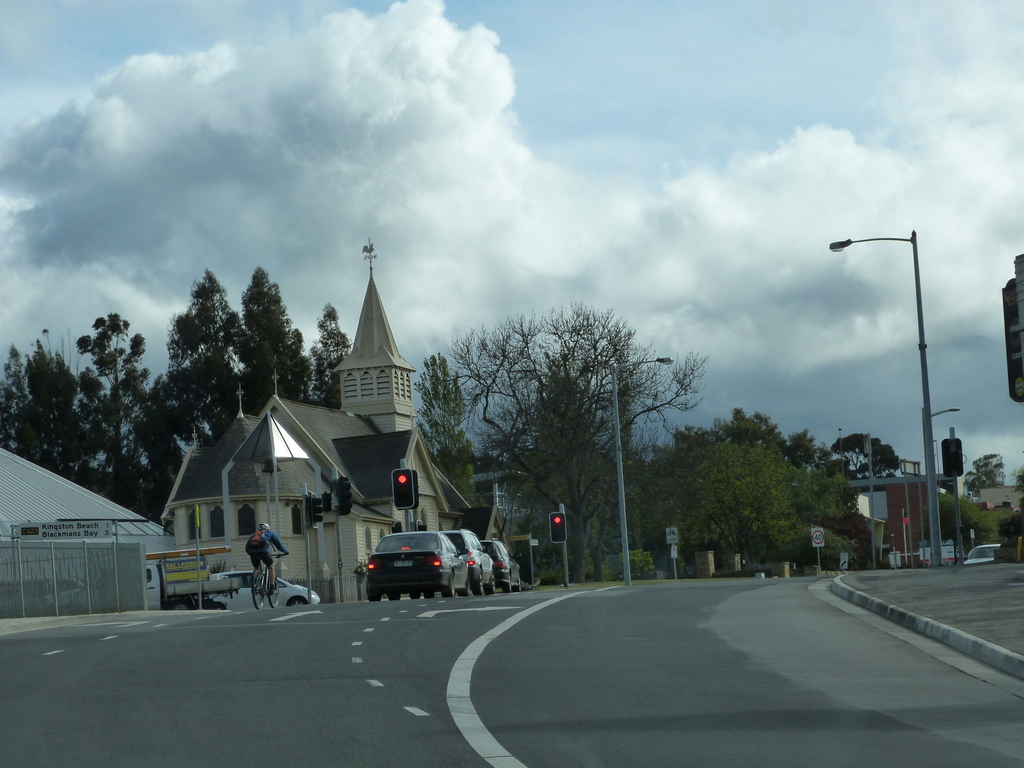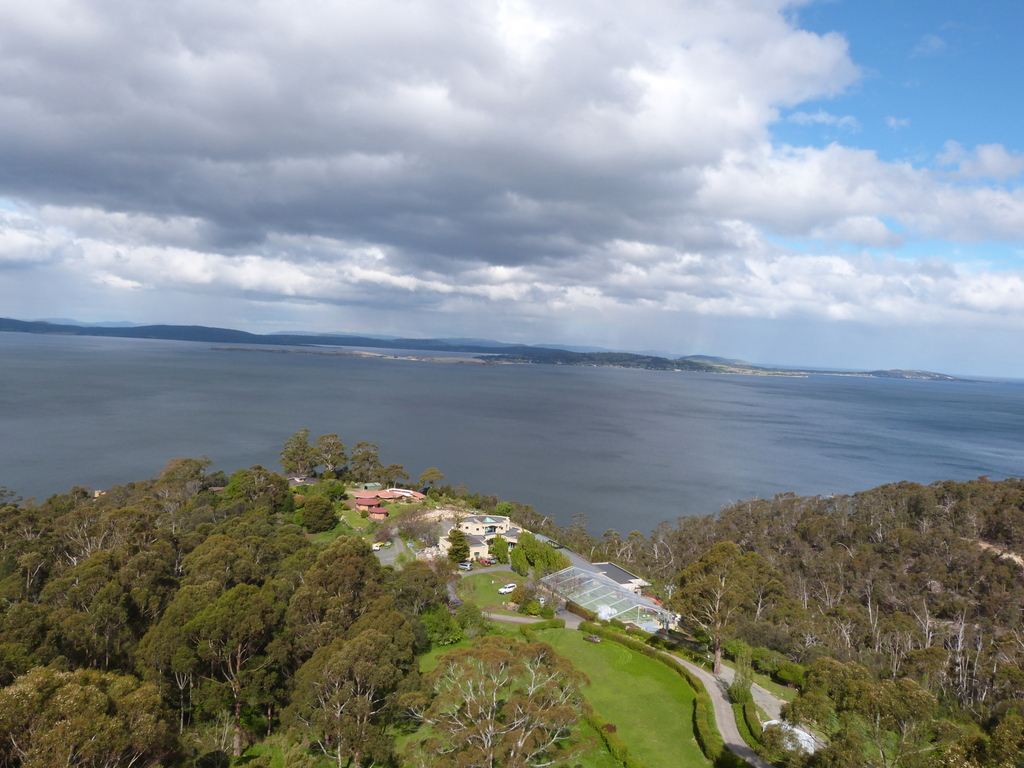 02-11-2013 om 06:01 geschreven door lucas

01-11-2013

Tasman Devills , but not with G.O.T.
A. The End of G.O.T.** is near, Whilst Sydney Opera House celebrates its 40th Anniv, Melbourne welcomes its Springflowers fromfreezingcold to +32degrees or rainy with hardly 10degrees; the Blue Mountains suffering from hell's bushfires, and the 12 Apostels remain expressive… as always but since a couple of years they are with a few less
The Great Ocean Road keeps winding, the 12Apostels magnificent in the redglowing sunset, windsurfers welcome the biggest waves, the Blue Pools are still too cold, whereas Redhot Suns and white mists play games with Mother Nature. Except in the Blue Mountains, where over 200 houses need complete rebuilding with racing winds in the woods. At the same time one of the many spectacular car races bring Ford as the winner, although at the same time Ford Company announces its total production within the country ending in a few months.
The miners in Opal and Copper mines earn their weight in gold (at 3.000$/week or more) ... as long as it goes, racehorses do the same. The amateur runners/bikers/canoers in one of the most populated runs in one of the least populated peninsulas try to outbeat their +300 competitors in one of the many National Parks/Forests/Marine Sanctuaries with superb Rock formations and equally white/colored beaches.
National Capital Canberra (sister to Nara and Beijing) showcases its War Memorial and Old Parliament building, and then heading off to the Coast again in search of graffiti and tattoo, woodcarving art, and the point of no return: Eden, which did not exactly proof itself to be... paradise cause my good old Toy again went down the road with a broken transferbox this time.
So quick quick to a decent Library to book online a small hippie camper, in order to catch 2 days later the ferry to TAS, change the booked PKL to a Queensland registro for a few weeks of nature, with as it turned out locals being even more friendly than those on the mainland, the cold kept away till the Cradle Mountains snow/sleet/ice/hail, giving a chance to killer and other whales to be pictured by the powerful Lumix zoom.
**GOOD OLD TOYOTA or G.O.T.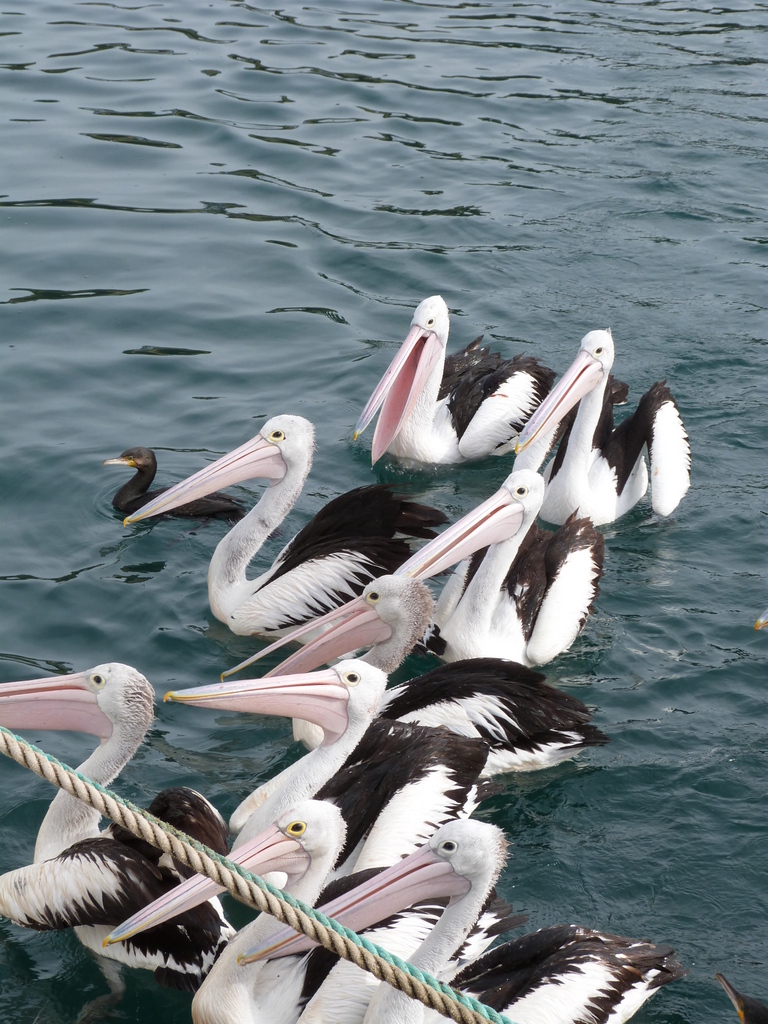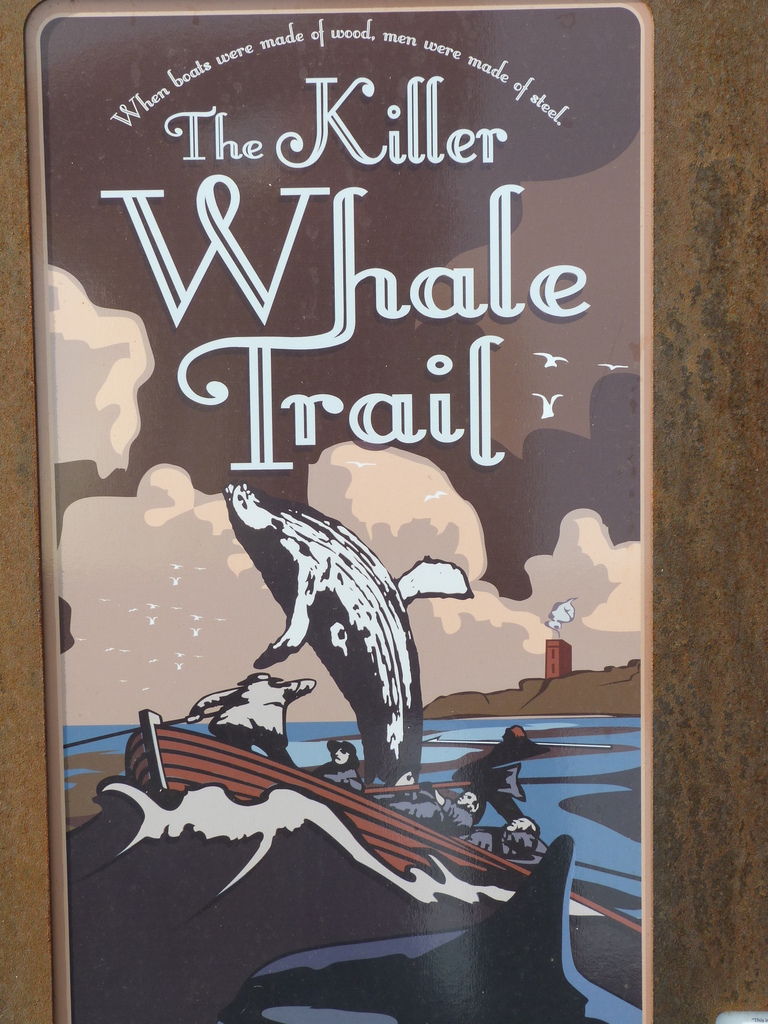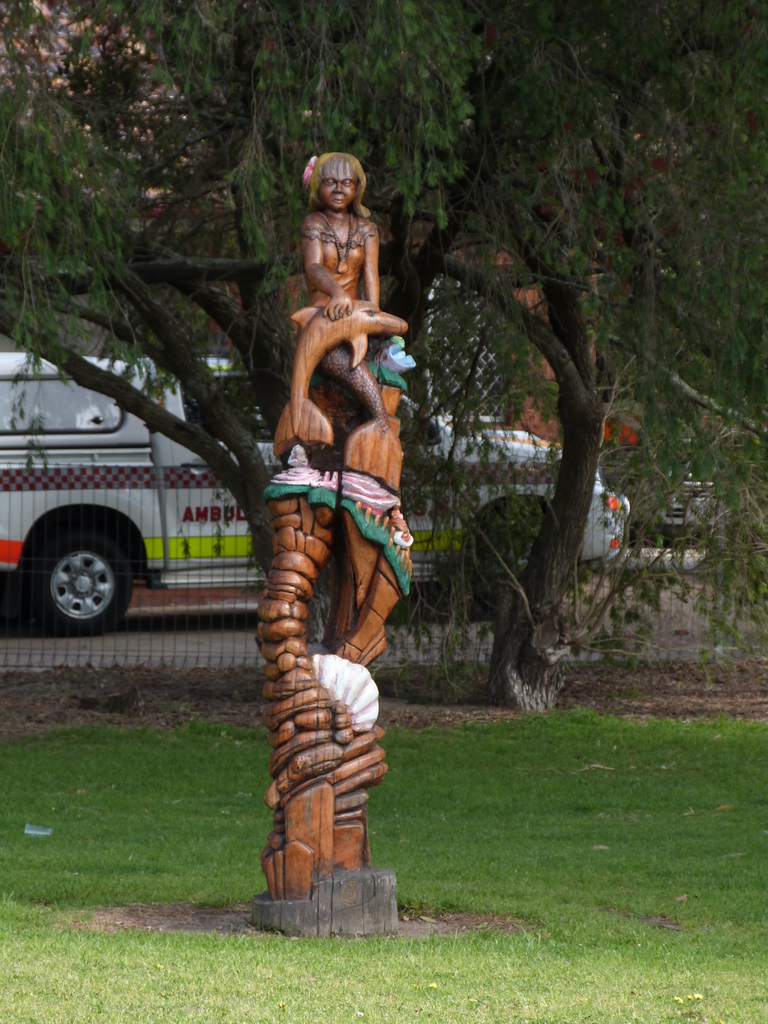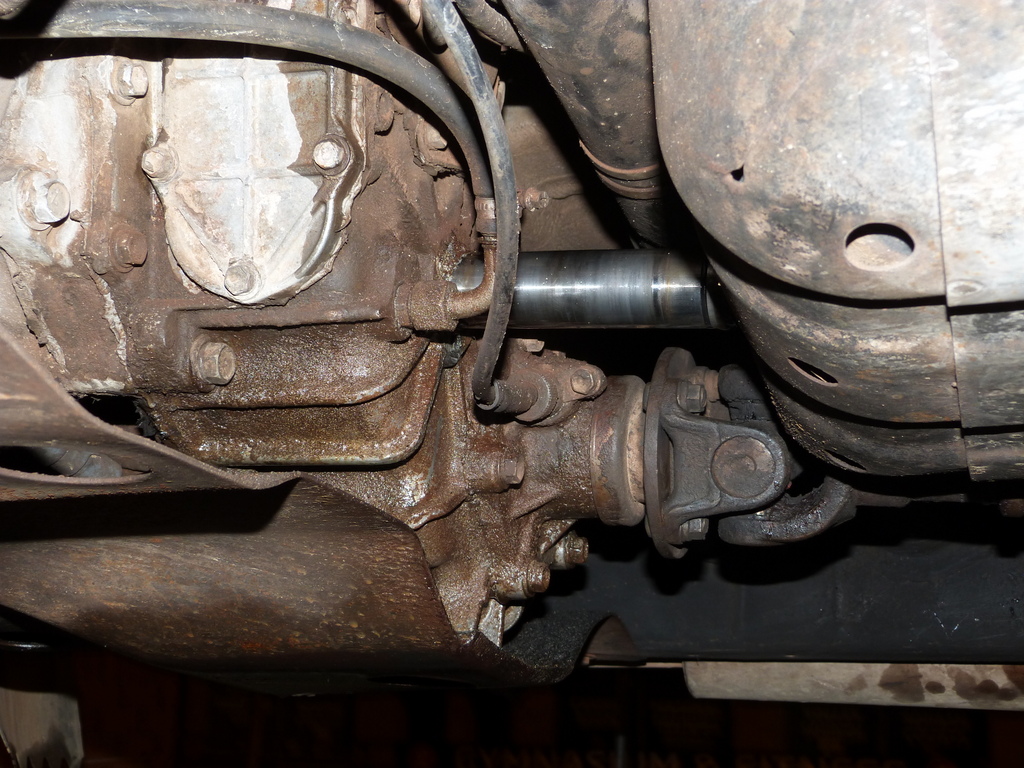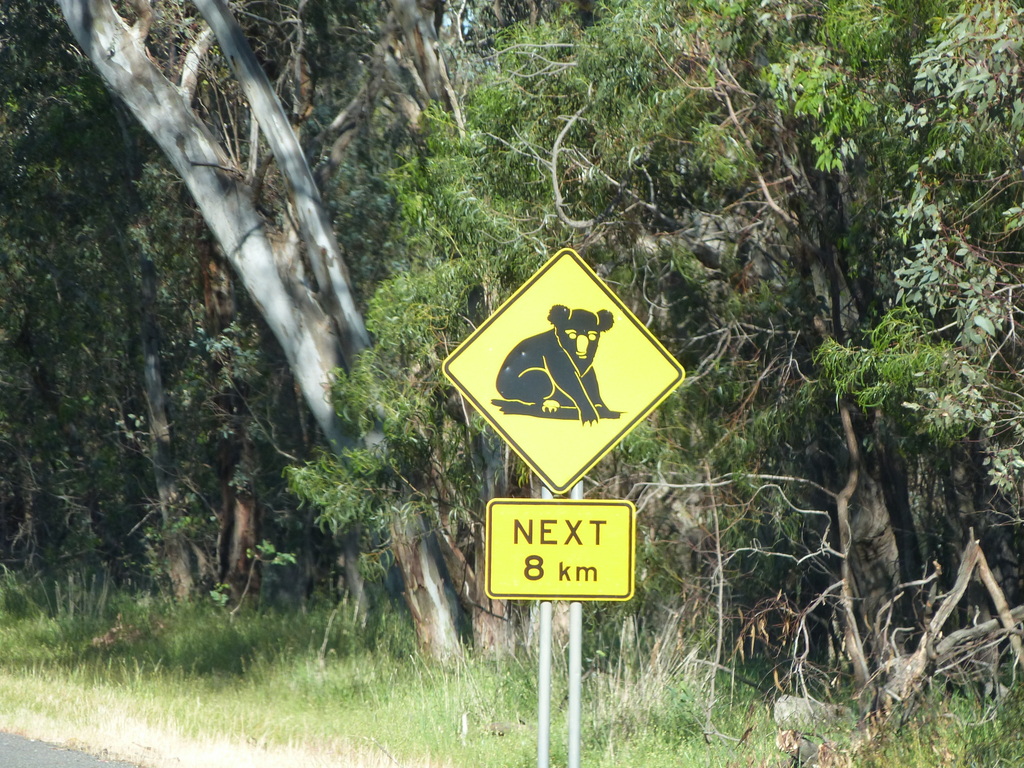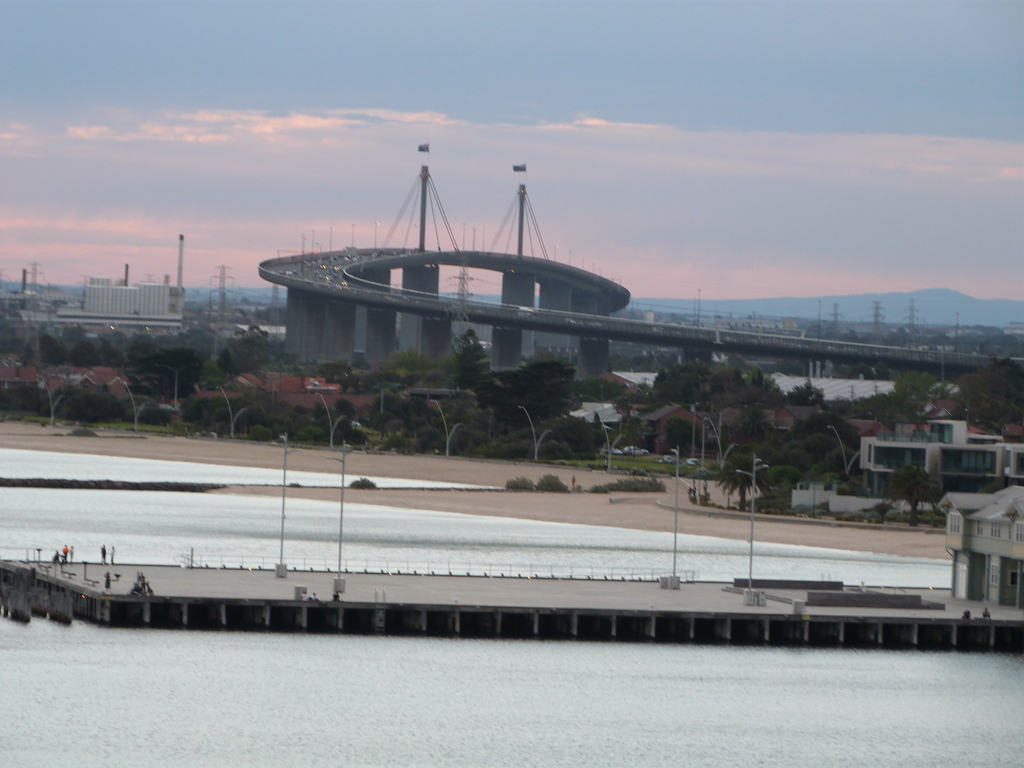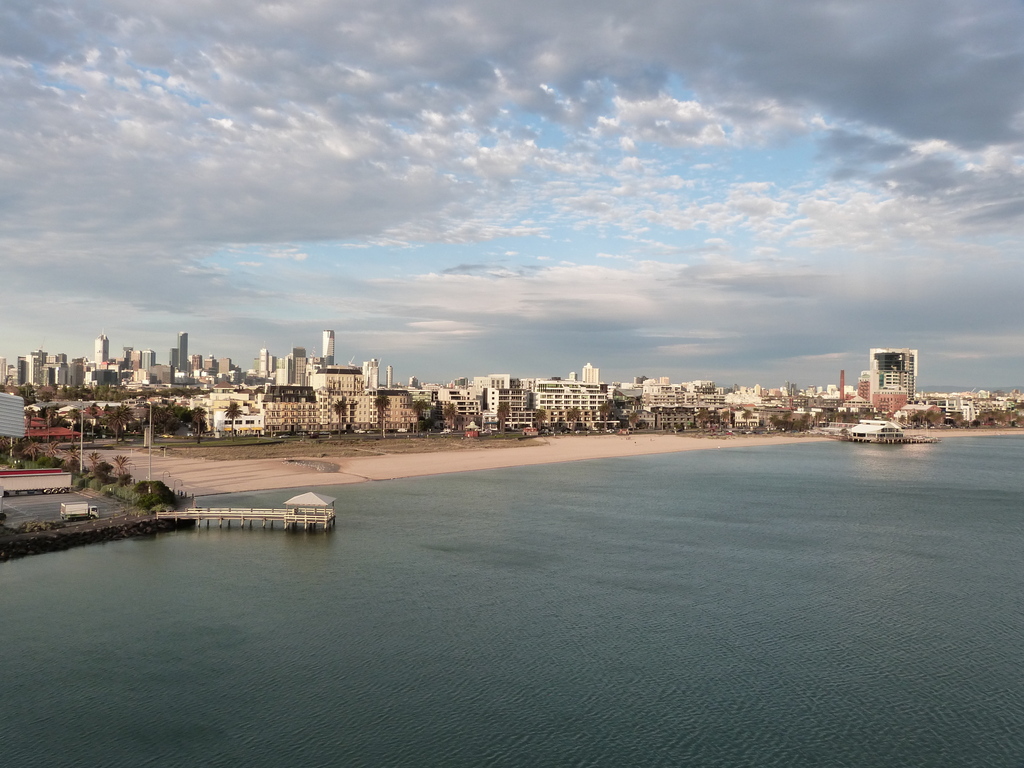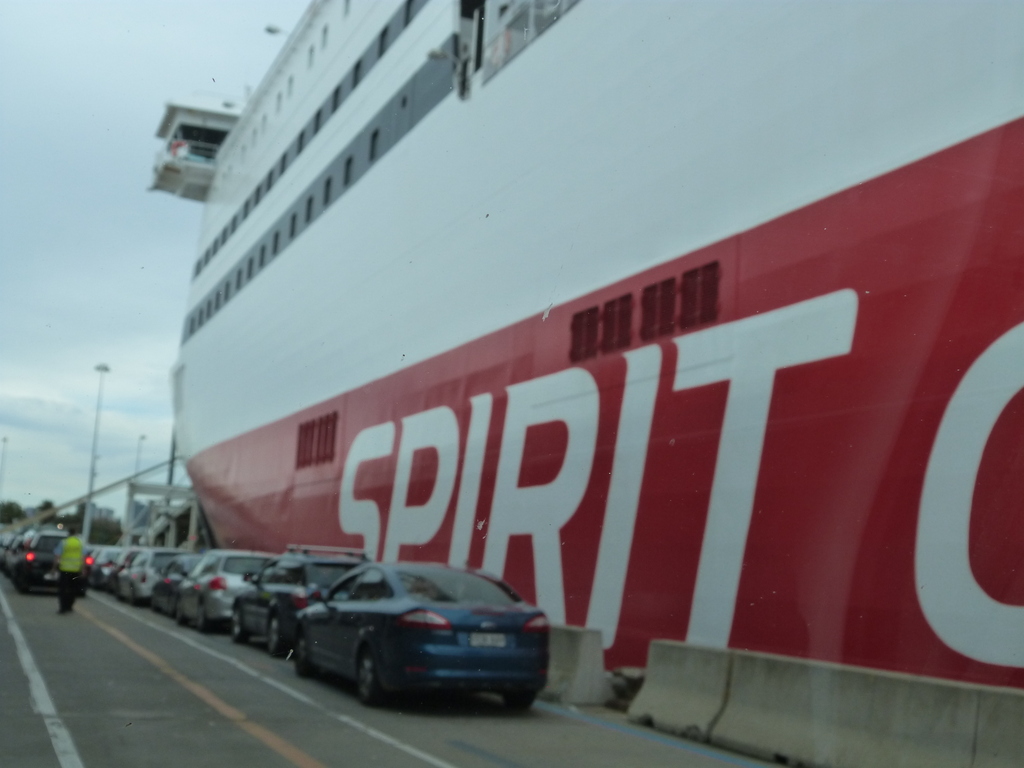 01-11-2013 om 00:00 geschreven door lucas

30-10-2013

Please pray with us for the loss, ways too early, of our oldest brother Theo, after a brave battle.
Please pray with us for the loss, ways too early, of our oldest brother, after a brave battle.
All our sincerest condolences to his wife and children and grandchildren for this miss.
We have just been so lucky to see, talk, laugh and dream with him very recently, recall some of his adventures with him.
And I particularly wish to thank him for all these years of advice and much more, educating me in e.g. mechanics and house problems, moreover especially the way he has been respectfully assisting our parents, making it lighter for them in their last years as well. For him nothing ever was too much.
He is and remains my big strong brother.
30-10-2013 om 00:00 geschreven door lucas

24-03-2013

February in OMAN, April again Japan, August maybe Australia
To escape some of the snow, not too far away, but withour our own campingcar, we opted for a quick tour of the nicest parts of Oman, accompanied by a friend we got to know in Vietnam.
So off we are, 1 scorpioman and 2 aquarius-women, oh boy, O- Man!

With only 0.5 pictures per kilometer it is not my top, yet a nice 'me-too' destination for tourists and expats alike. Not too expensive (but the world's most expensive perfume Amouage!), not too luxury (but we saw quite a few Porsche), not too much dirt, and not too TOP in nothing/anything.
A nice, friendly (ex-tribal) population (assisted by a good number of Pakistani-Filipinos-Indy), not too crowded, not fundamentalist and guided by their (childless) Sultan since almost 43 years now who carefully invests the petrodollars in the future of tourism, education, and but a few extras to show off (mosk in Musqat).
Good roads bring tourists to the 'grand canyon, Nizwa fort and colorful goat-market on Friday, the traditonal dhow makers of Oman-Indy, the seaturtle reserve, the sultans palace and luxury yacht, an occasional souq or wadi and parts of the immense deserts (till Yemen if you still dare).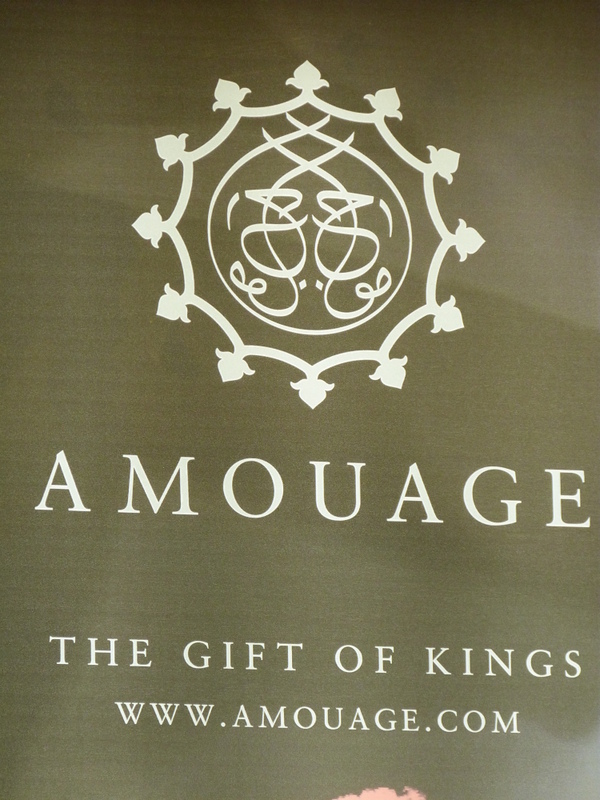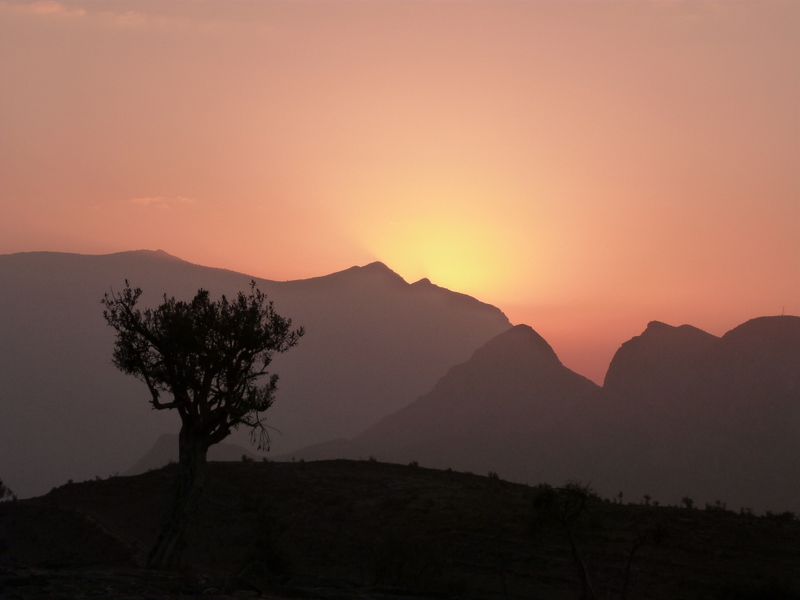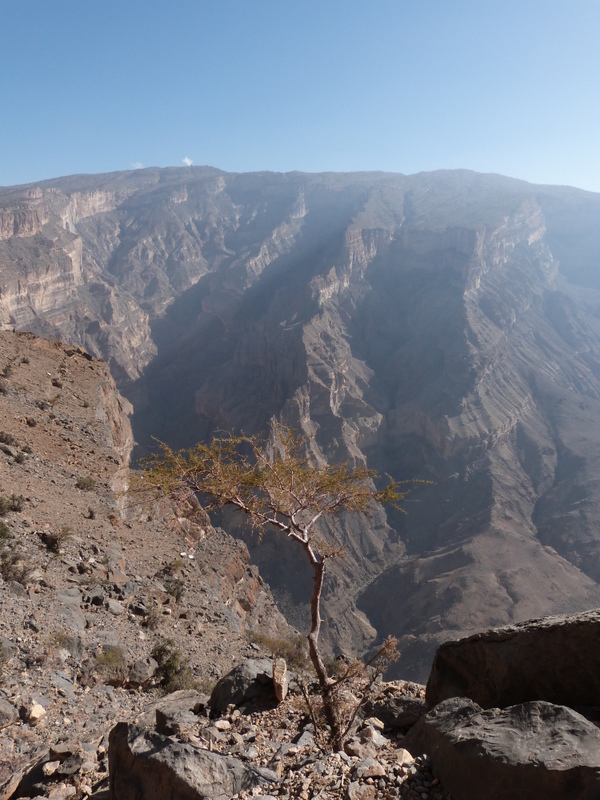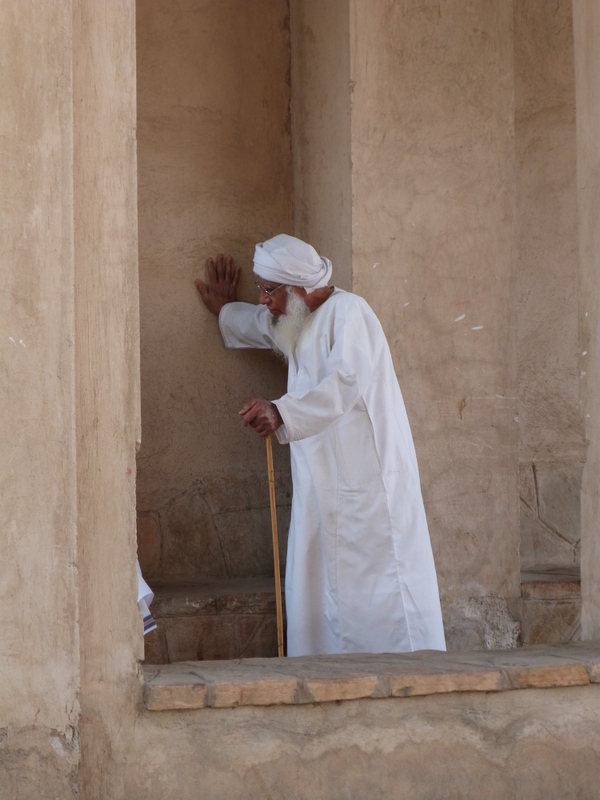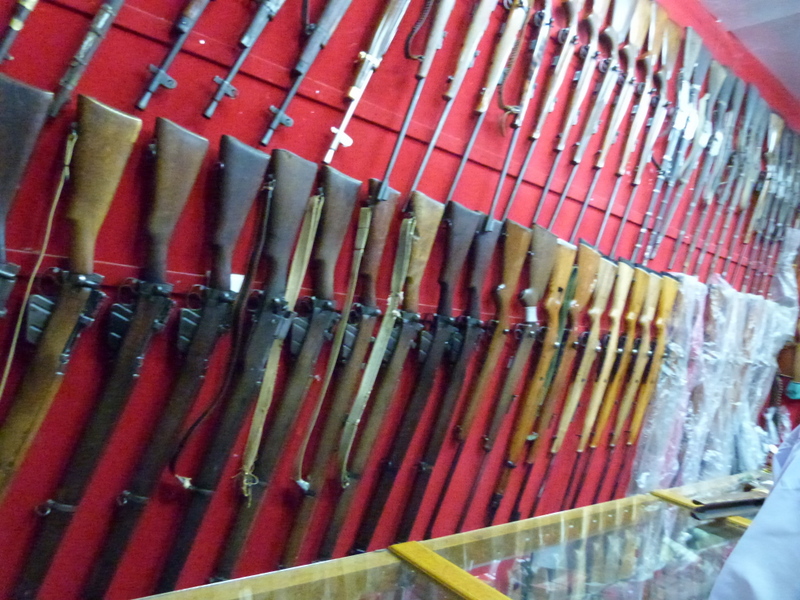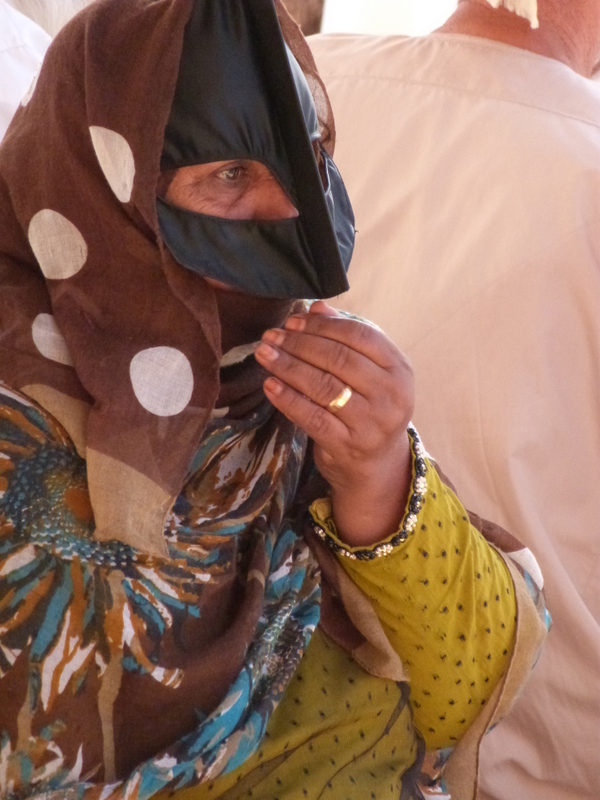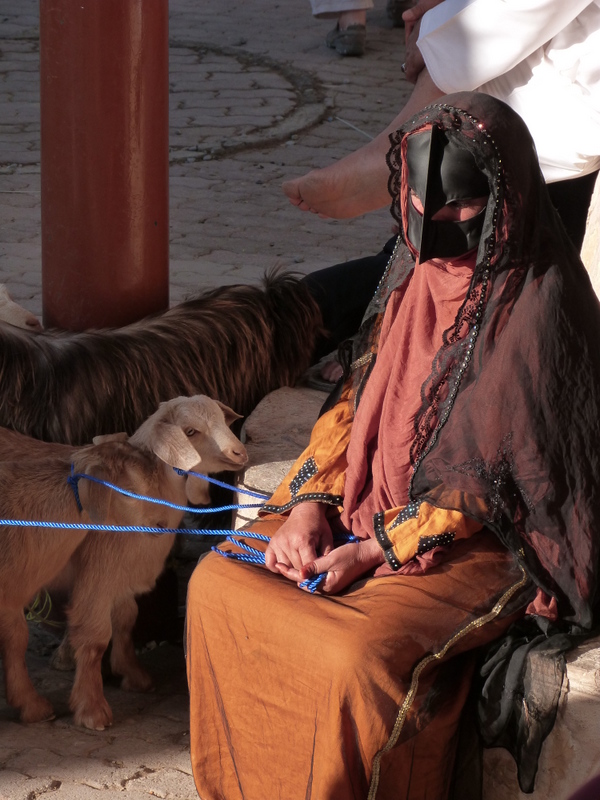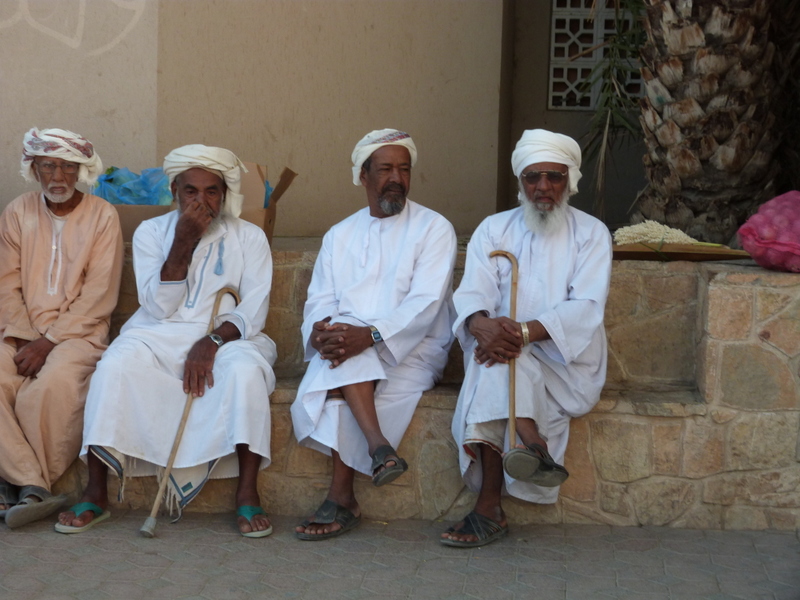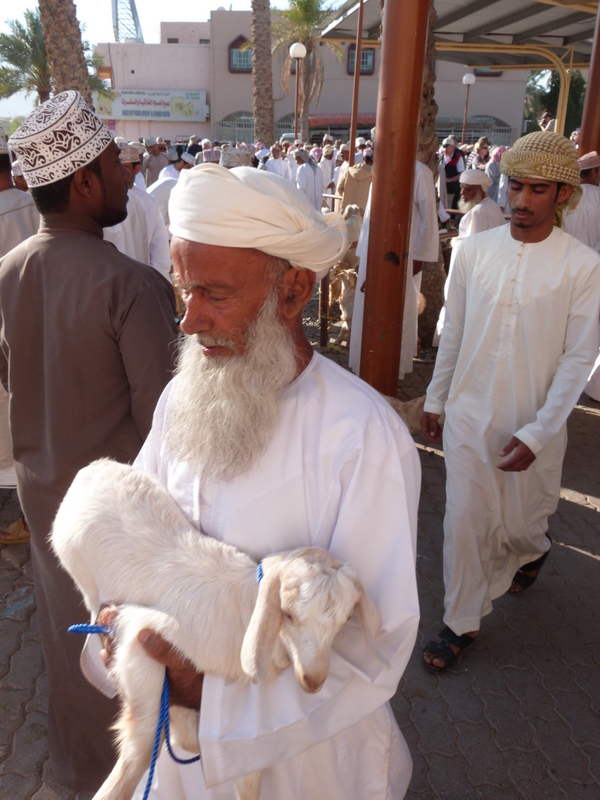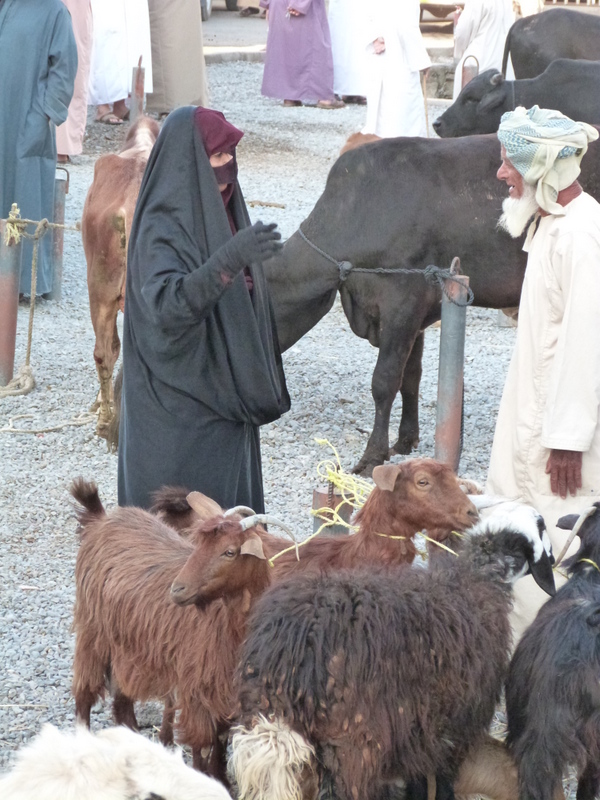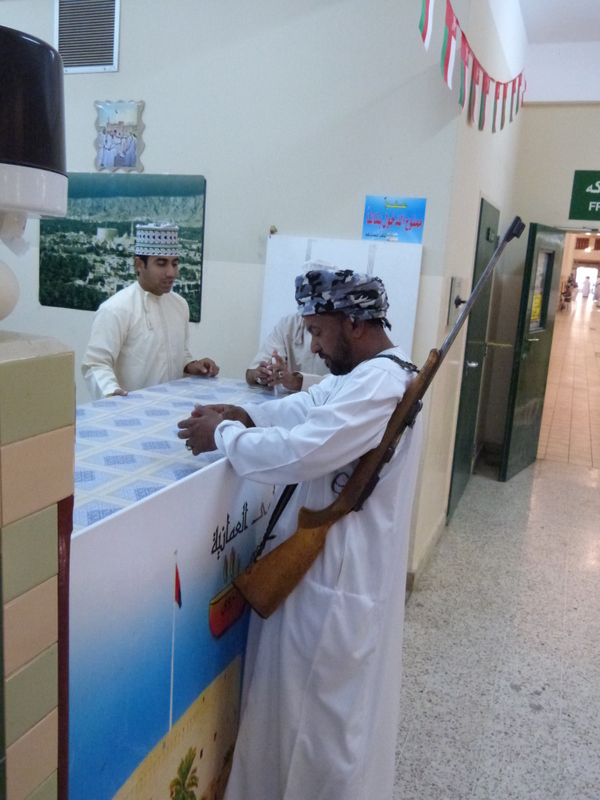 24-03-2013 om 18:57 geschreven door lucas

23-03-2013

OMAN continued
End at a beach-hotel such as the Crown plaza with a nice siutation overlooking the beach, and take your memories and maybe a bit of dates or a local silver dagger/sword with you, and nourish the pictures for a long time.

This winter-break leaves me still enough time to prepare the return to Japan and SouthKorea, before our last main 'adventure' down under, probably starting July/August in Alice Spring, going north, then via the kimberleys and desert-national parks to the southwest along the Indian Ocean, to continue the coastlines via Melbourne (and a 3week trip into Tasmania), then upnorth till Sydney then Brisbane, concluding the trip in New Zealand.
With or without my own old Toyota camper?? it depends on paperwork, car's permit etc..

We'll let you know mate!
bye from Lou Castel, then Brussels till April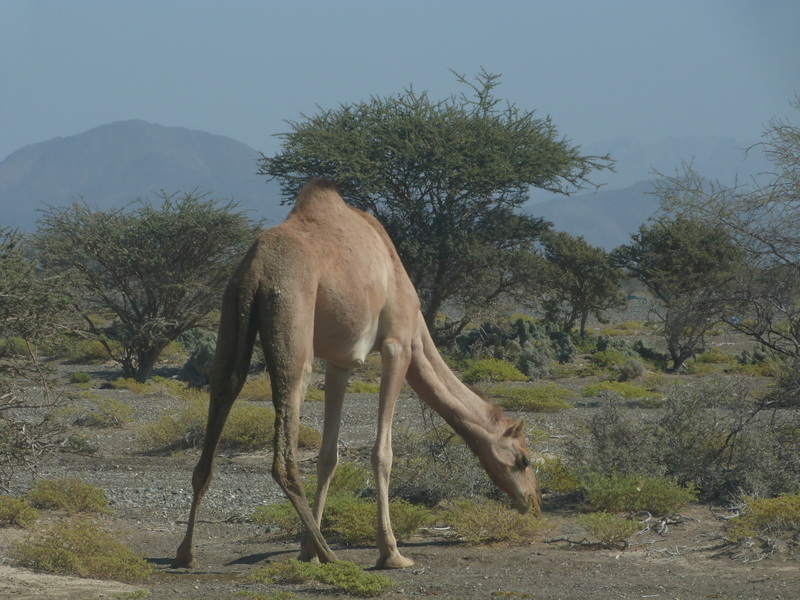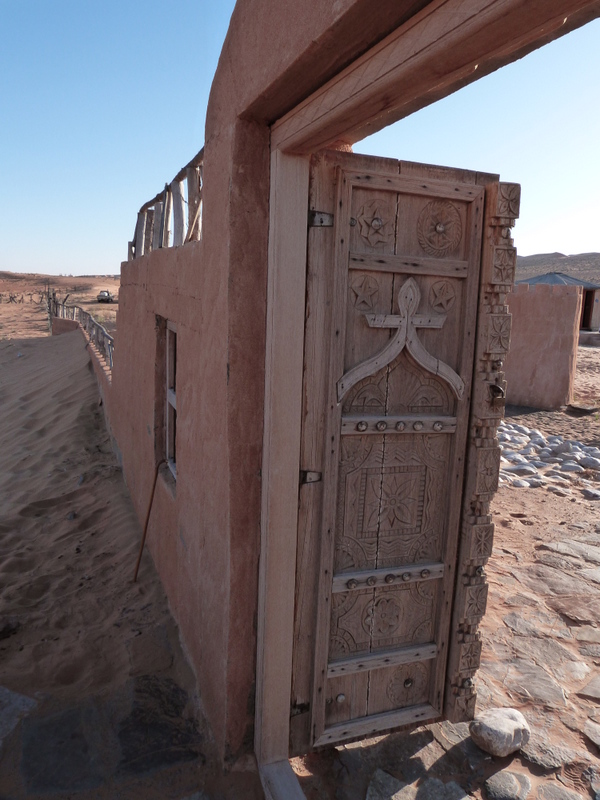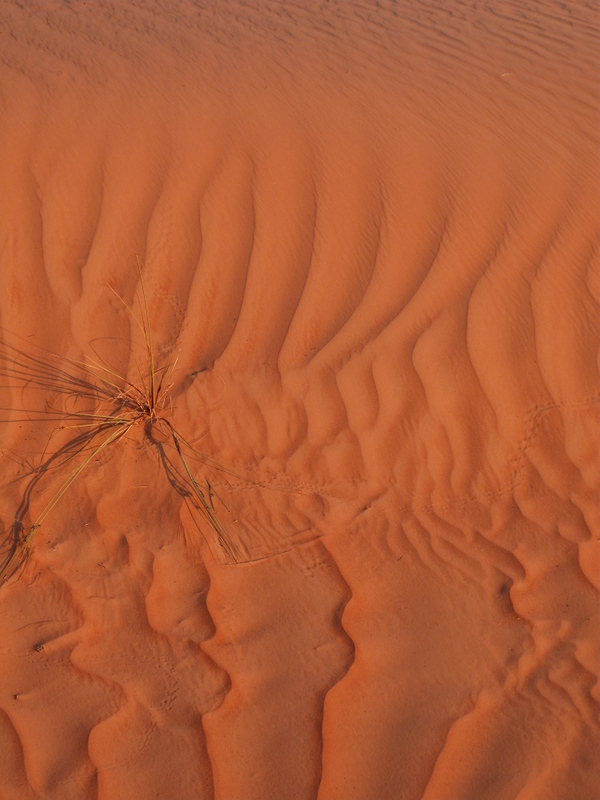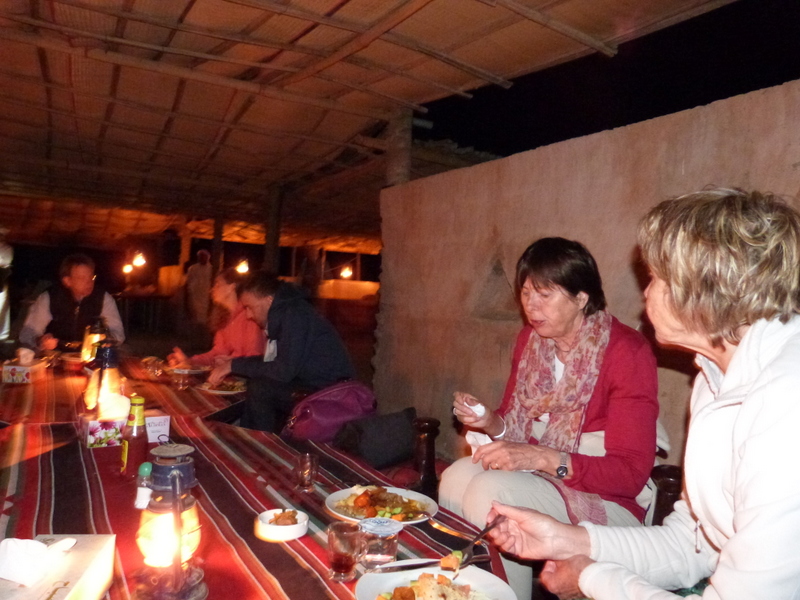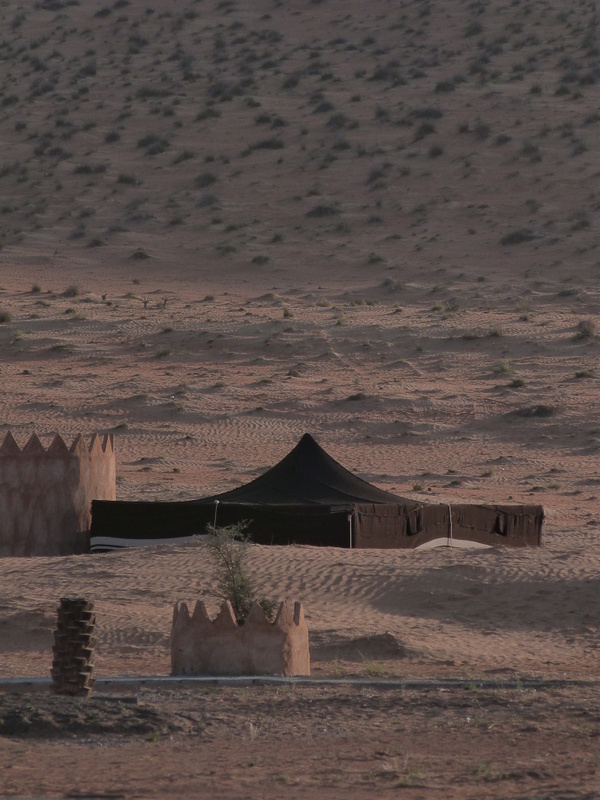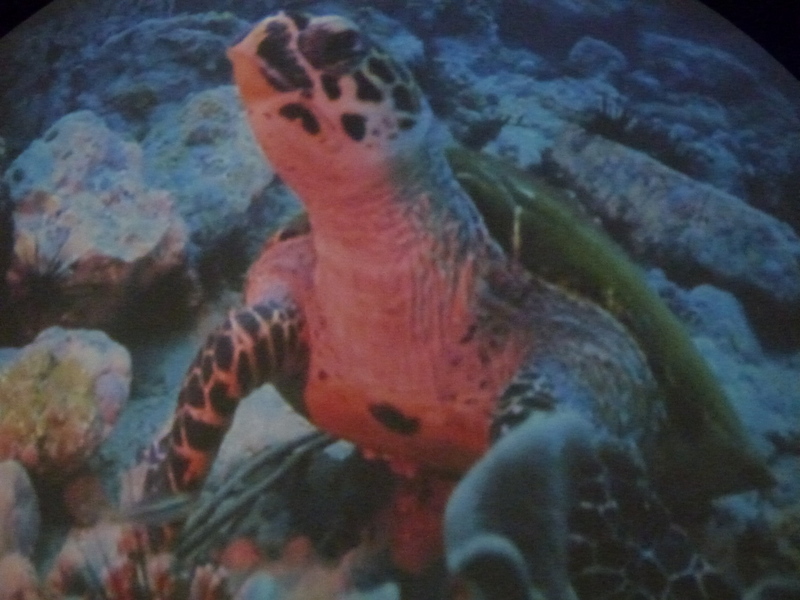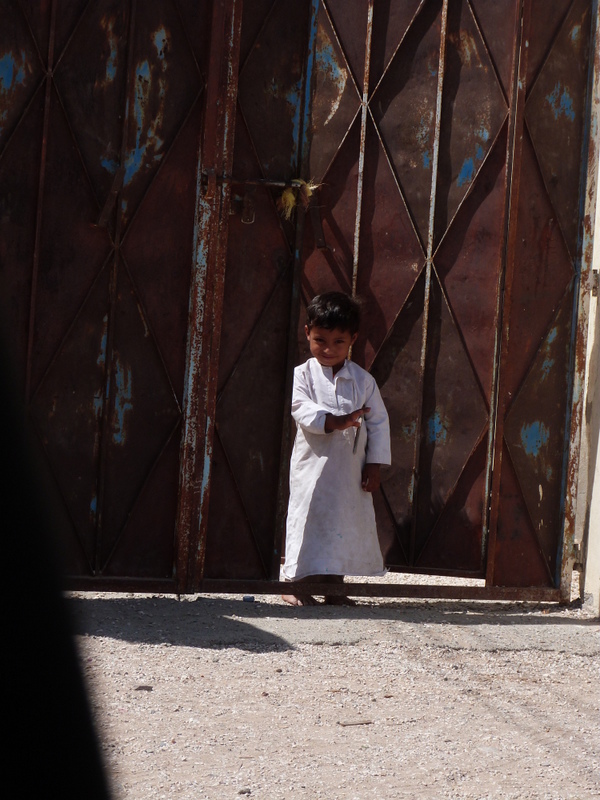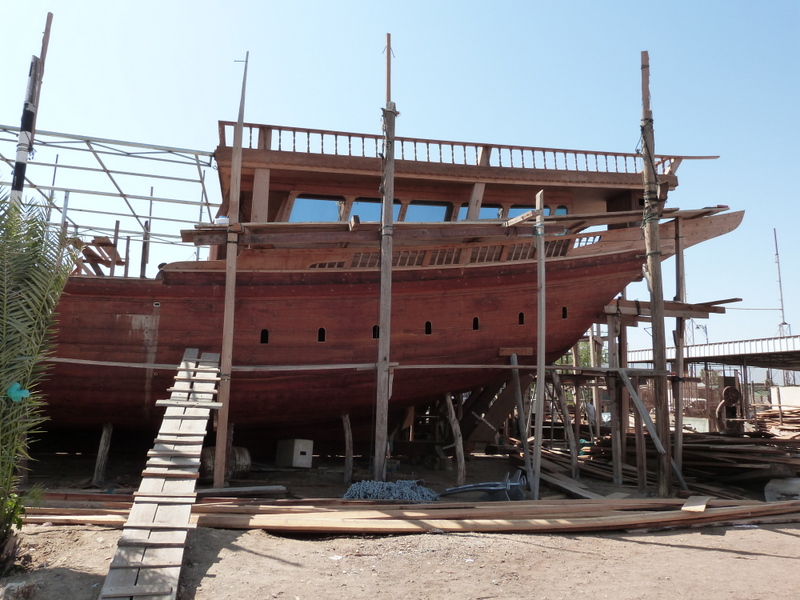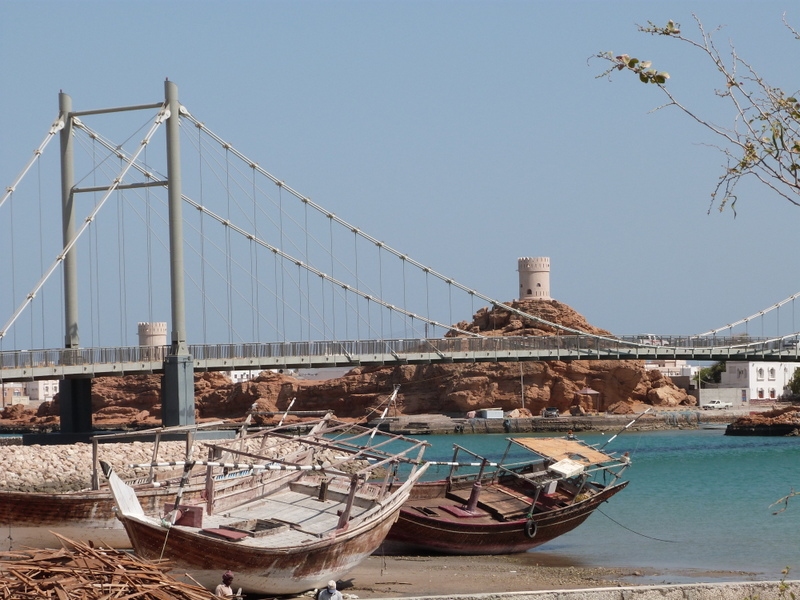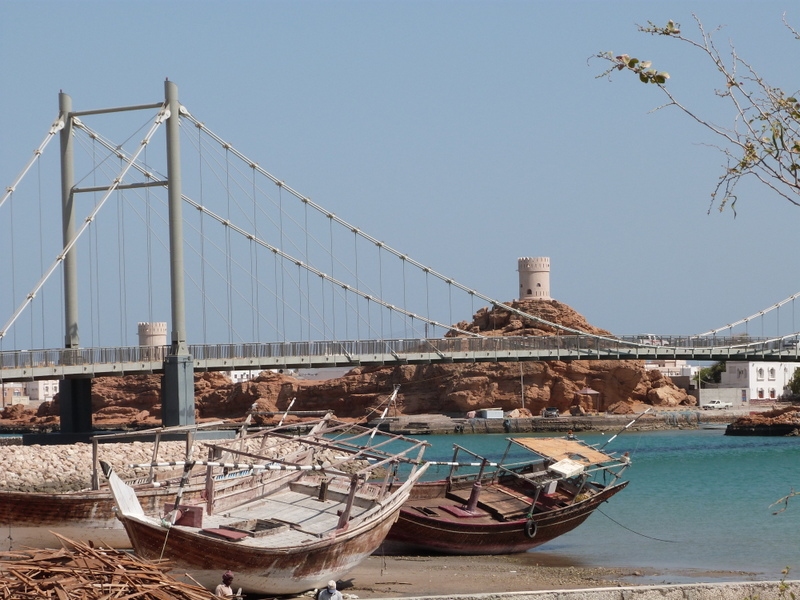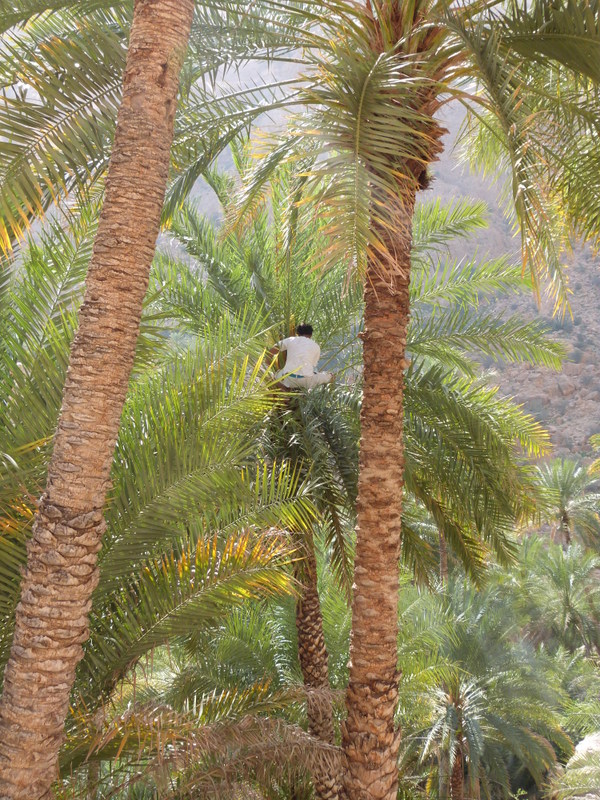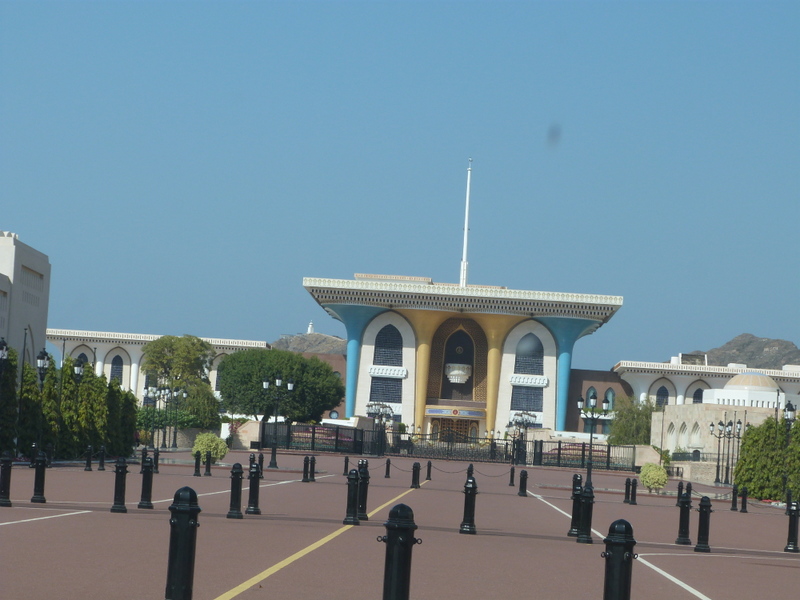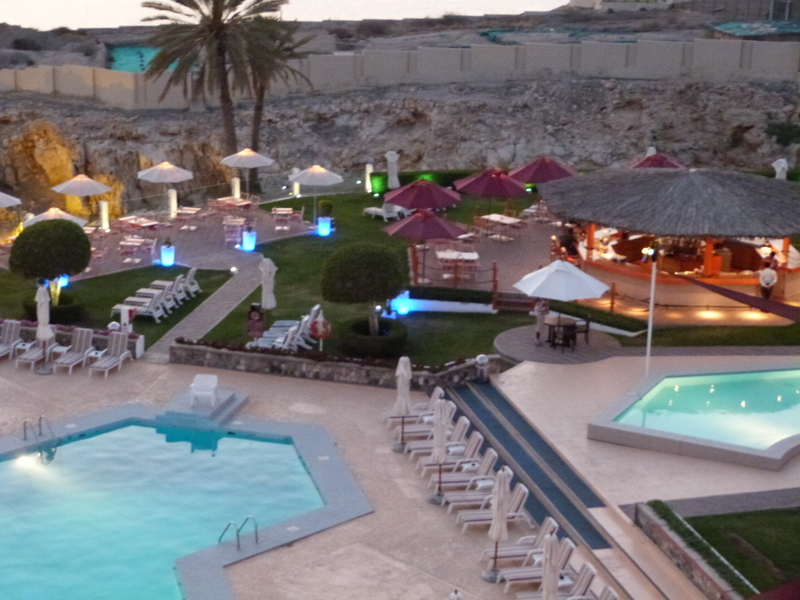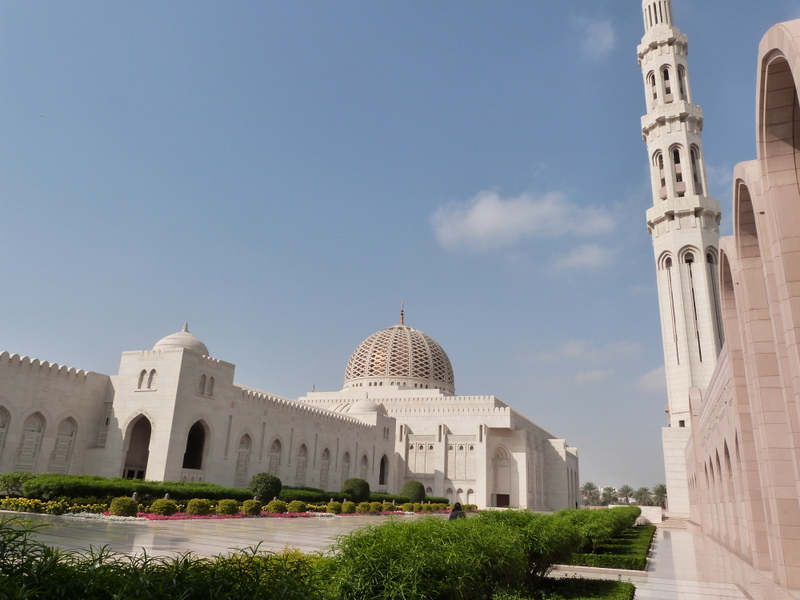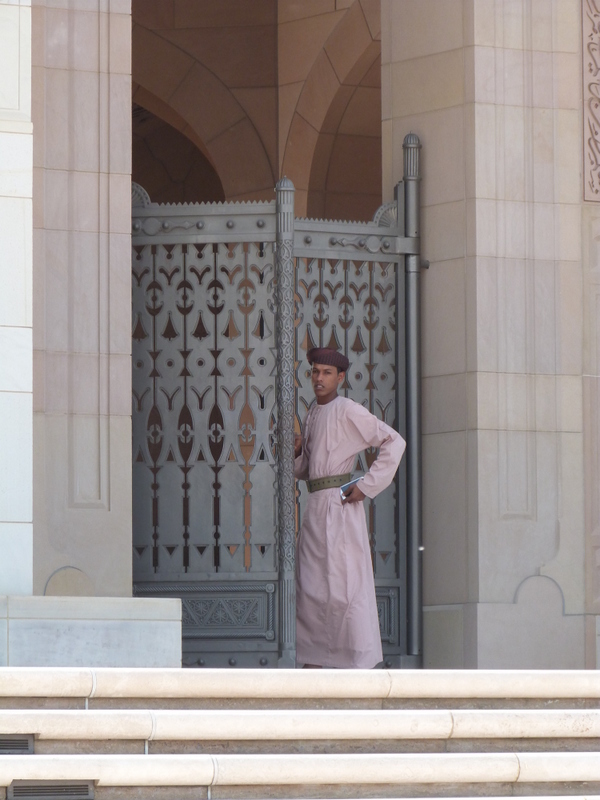 23-03-2013 om 00:00 geschreven door lucas

11-12-2012

supercities
in Tokyo lots of business suits and Bulgari or Vuiton hyper next to anti-fashion, and some very superb showrooms even Fifth Avenue could envy; dragons and lucky charms, children's namegiving/coming of age etc in good old-fashioned ways, and a real Shinto traditional wedding ceremony; just twice 1x really-angry-man-shouting (as if he were ready to punishing a prisoner-of-war) when he found me parked on his private lot after I could not understand his Japanese only sign; sophisticated culture /design /fashion /architecture; delicate food and delicious European inspired desserts; bakeries and patissiers, and quite some French names for restaurants etc; ZEN and Shintoism on the same level as Buddhism-traditions still alive; wonderful ceramics, show-dogs, as well as the last of the (look-alike) geishas and a tea ceremony (even when coffee and wine is overtaking tea), whiskeys and sake and beer, or fine chocolates at goldprice, cigarettes in no-smoking zone and preferably at a smoke-repellent machine in the street.
Emperor…
I did NOT see the nuclear fallout effects cause I did not get north of Tokyo at all, nor any game of Baseball nor Sumo match, nor Ginza's geishas except for a few look-alike geishas on a touristic visit of the Nikko Shrine; no Emperor nor his Palaces, but the Number1 Shrine in Ise with access almost exclusively to the (last?) Emperor (but then I bought 2 of his 3 imperial attributes); no feudal castles nor shoguns or other heroes nor the famous ninjas; nor did I prefer to witness a typhoon (but a good storm on a carferry to avoid traffic-busy Nagoya), equally I did not witness seppuke nor any of the wars, but I saw its devastating horrific nuclear bomb-effects at impressive Hiroshima Memorial Museum…
With the Emperor alive, respect and discipline alive and kicking as well (what a difference from China where Mao is off and out): how many years before these 2 elements to be fast-fading out?
Apparently the expansive aggressors of then now turned soft, with conquests worldwide by means of electronics, cars, high-tech… Will they however manage to be keeping those rocky (Chinese-Japanese-Taiwanese) islands for all the petrol down there?? Or will they as in the past conquests of South Korea, China, even parts of Russia have to withdraw??
+250m high over Tokyo I saw quite some skyscrapers, but again Shangai's skyline was more impressive …still Japan has still lots of room for more and higher skyscrapers, tollroads and other expressways and soon, in Spring the cherry-blossom …time then to return and continue this fascinating country's discovery rich in harmony. And maybe in time to witness the start of the 12- yearly destruction of the Ise Temples as requested by Shinto in order to inaugurate the new freshly built-one.
6 months Eur-Asia along the SilkRoad and more… and now…
Now, days before the Mayan doomday of 21.12.2012 at the end of their current cycle of 5.125 years; a few days before the death of the Architect of the Brandt-family, my Mother, and of Brazils' Architect Niemeyer; and 90 years after Carter's discovery of Tutankhamon's 3.330 year old tomb in Thebes/Luxor, Korean Air brought me back to Brussels with the best service ever. Loaded with pics taken during 6 months over 35.000km all along the SilkRoad and beyond till The Rising Sun, and with a lot of memories of superfriendly Russian and Asian people and sites accompanying me for ever.
I was surprised by the superkind people who smiled at the look of my old car and spontaneously gave me a hand when necessary, the small presents I got in each and every country, the still intact nature in lots of areas in Russia and especially Siberia, China, Japan, South Korea, the neatness and active Buddhist-Taoist-Zen-influenced approach to live in those 2 latter as opposed to the 2 former countries, the lack of aggressiveness or insecurity in the former.
The days I drove in Usa and Obama, 2 smaller villages in Japan, Mr Obama and Mr. Xi Jinping resp. were elected as heads of their respective giant states.
Soon there will be elections in South Korea as this WE in Japan, before the return to my Toyota.
Will by then the world have changed for the better, the economic Euro-crisis even more pronounced, no new wars started, … and, the road from Vladivostok to Moscow finally be finished Mr Putin?
Wait and see…till April 2013.
Meanwhile wishing you and your family all the very best in a fantastic 2013, full of happiness and joy, and in great shape!
Hasta luego, Inch'Allah,
And KAMPAI, with a lot of bubbles, Kampai to a GREAT2013 despite the Mayas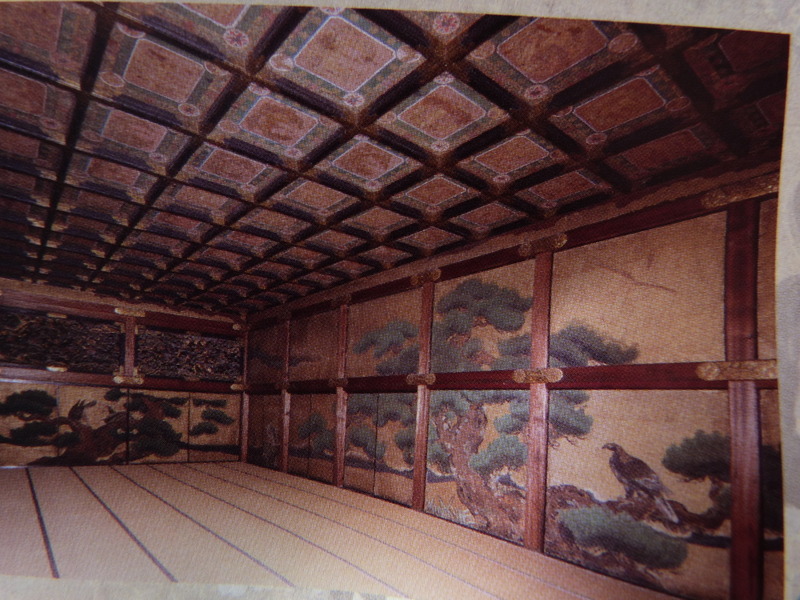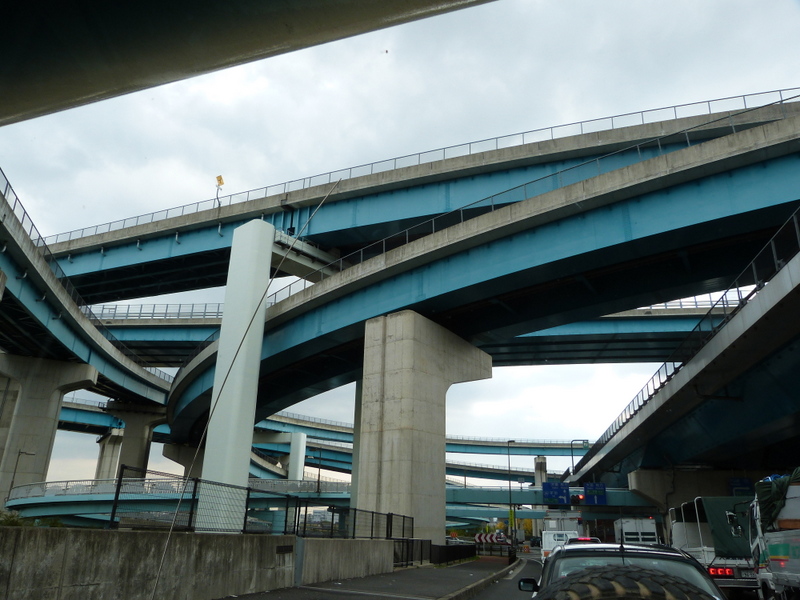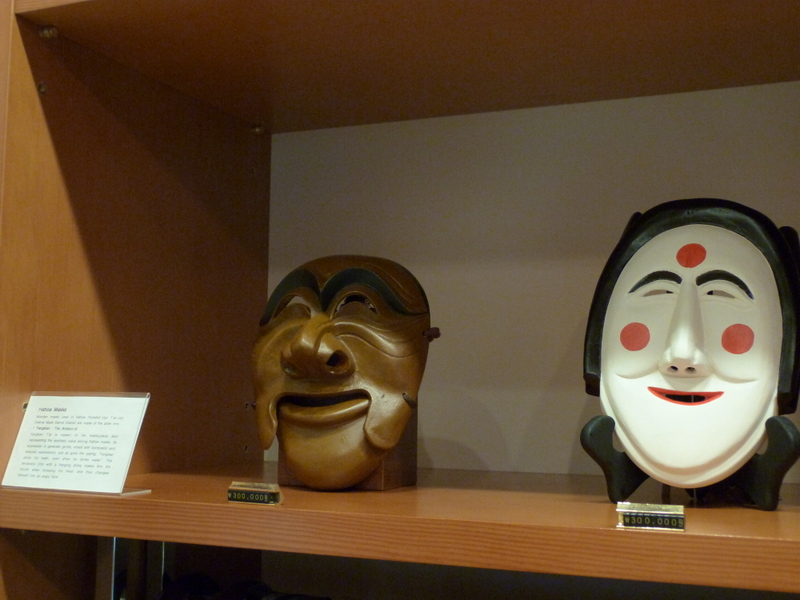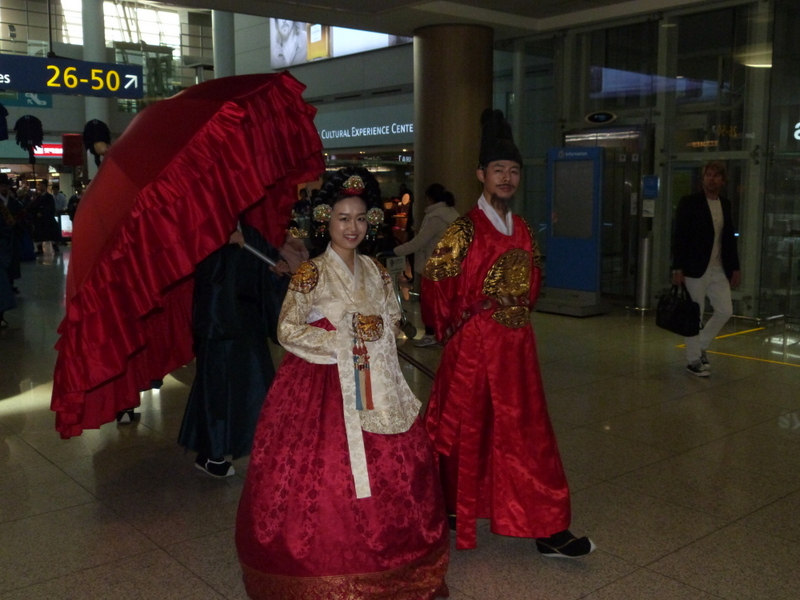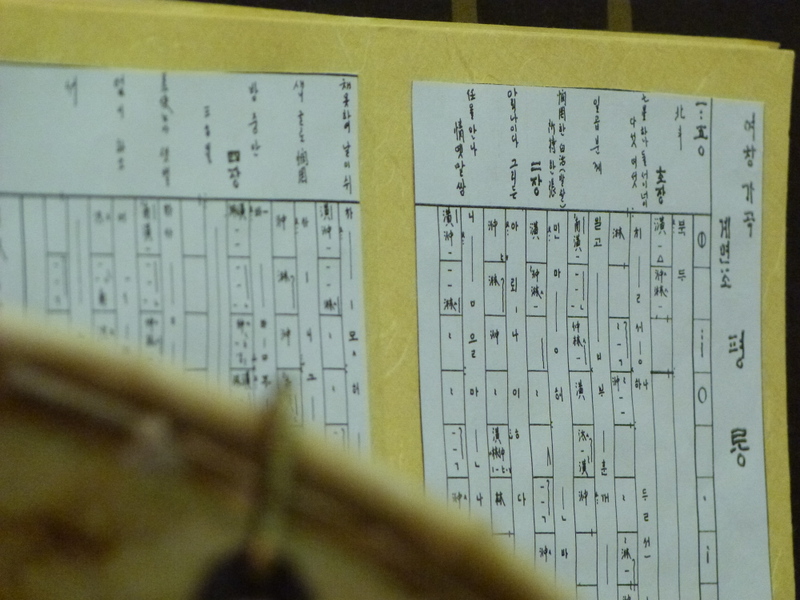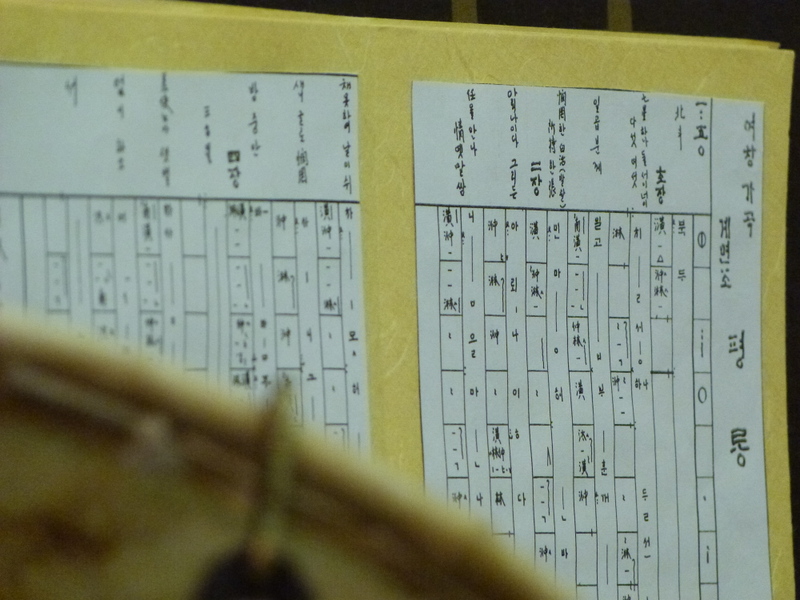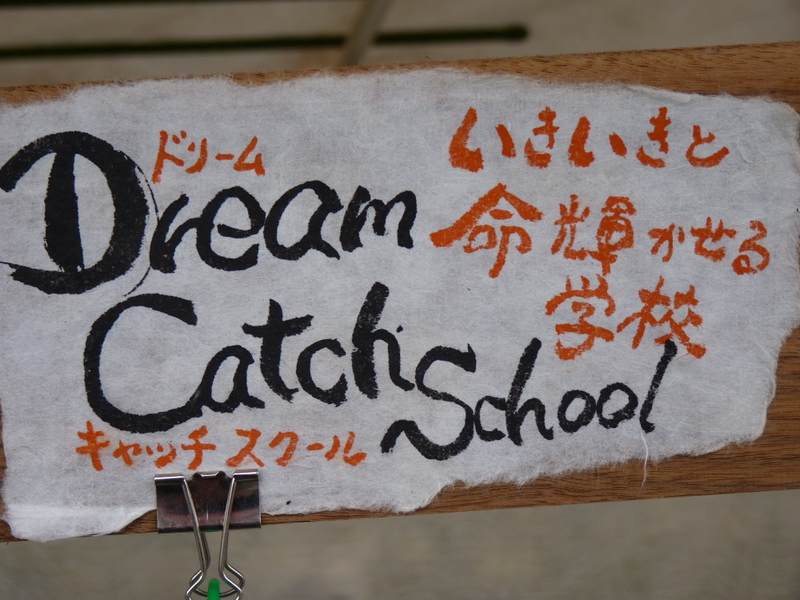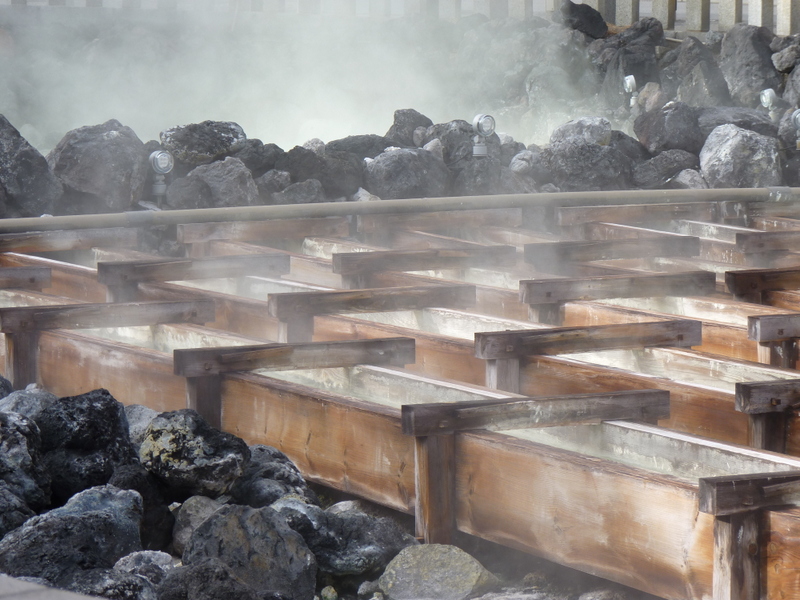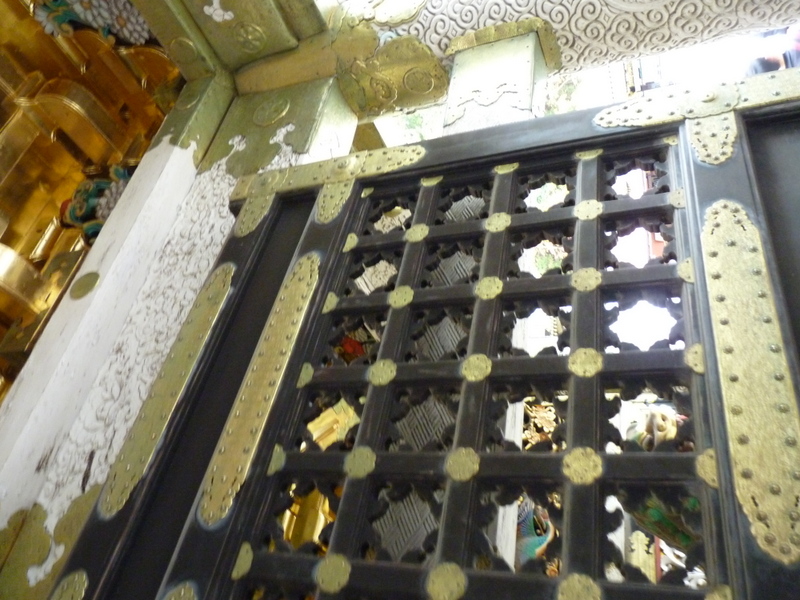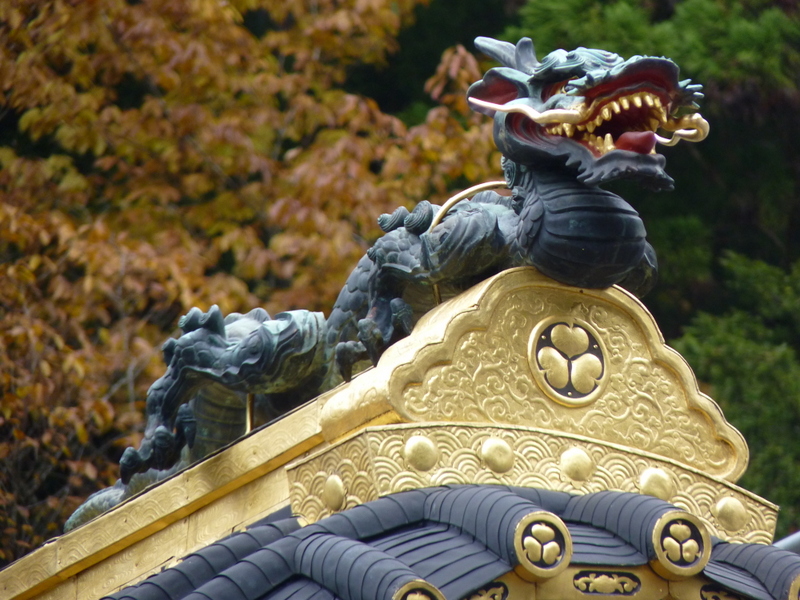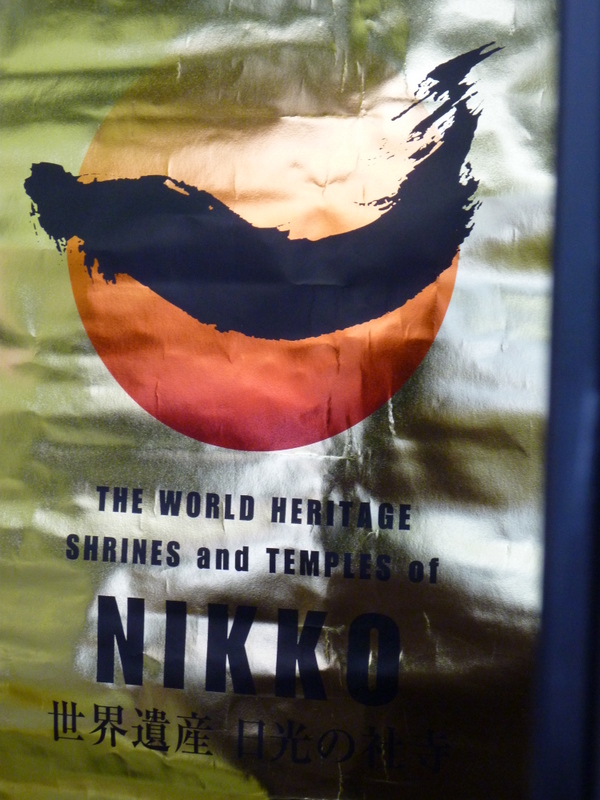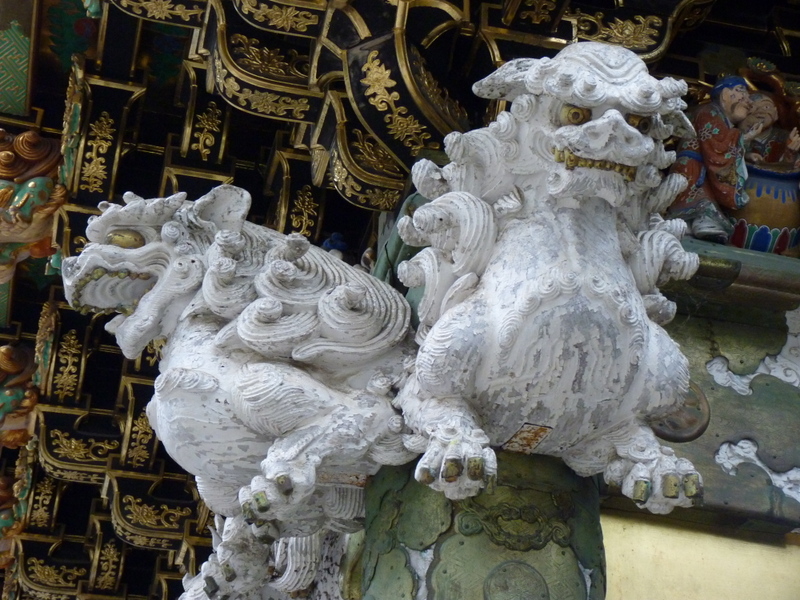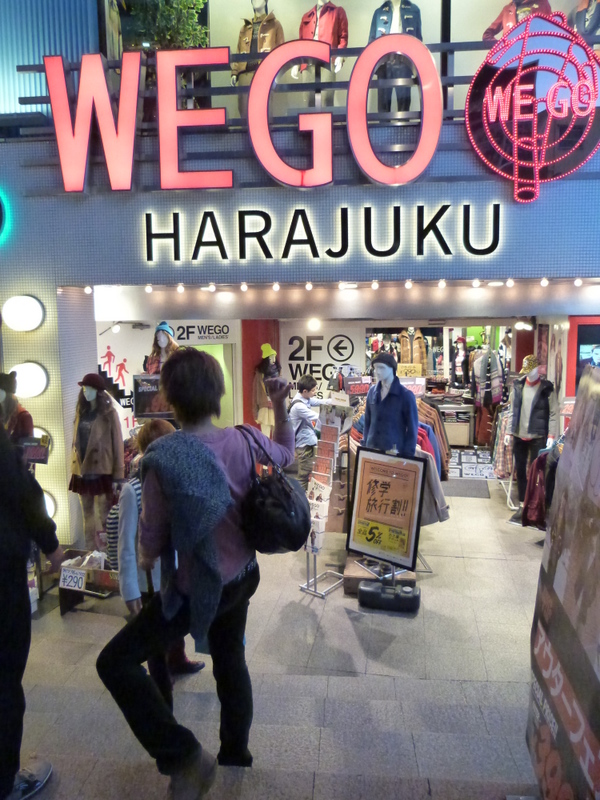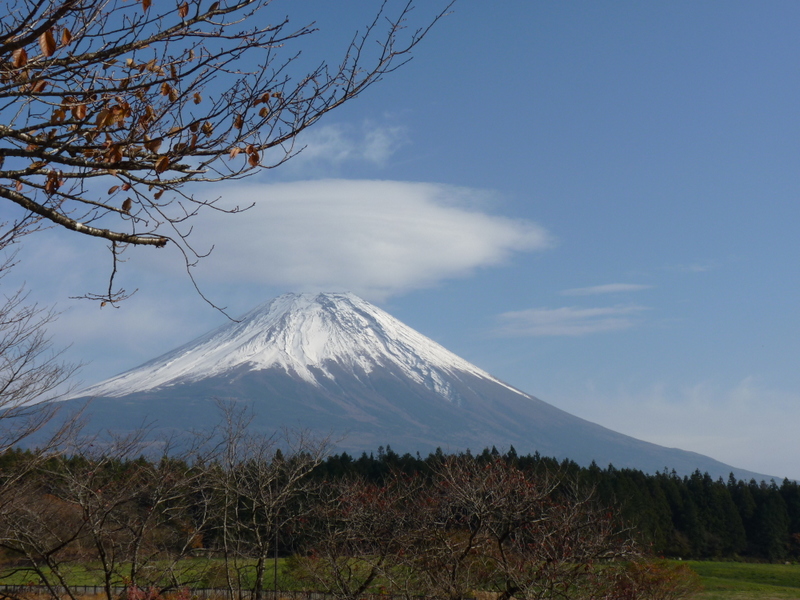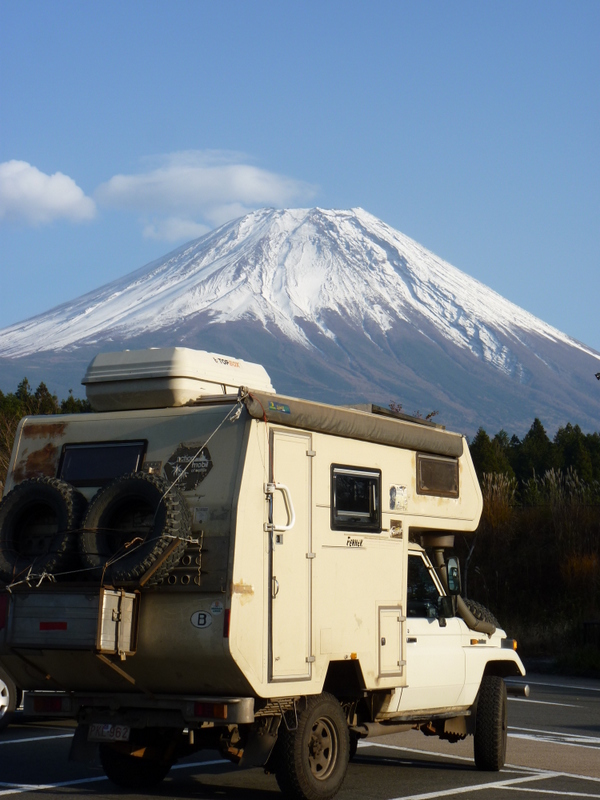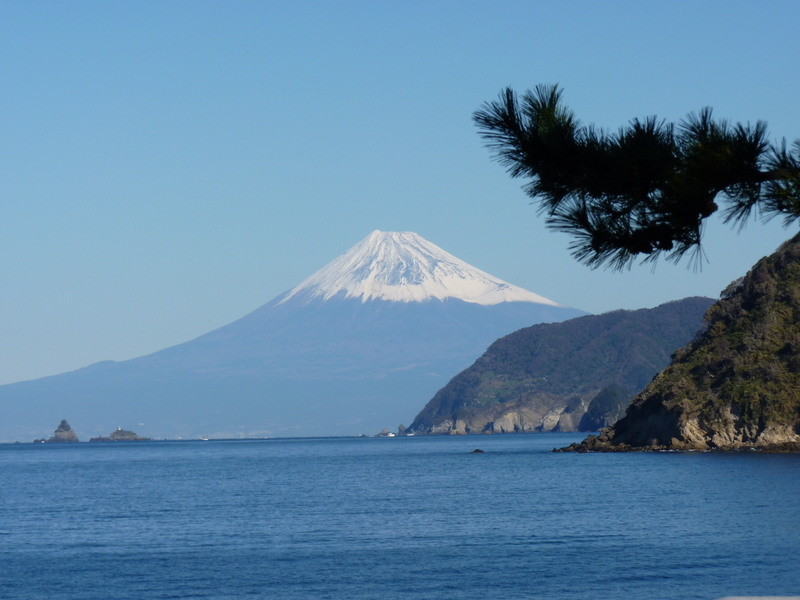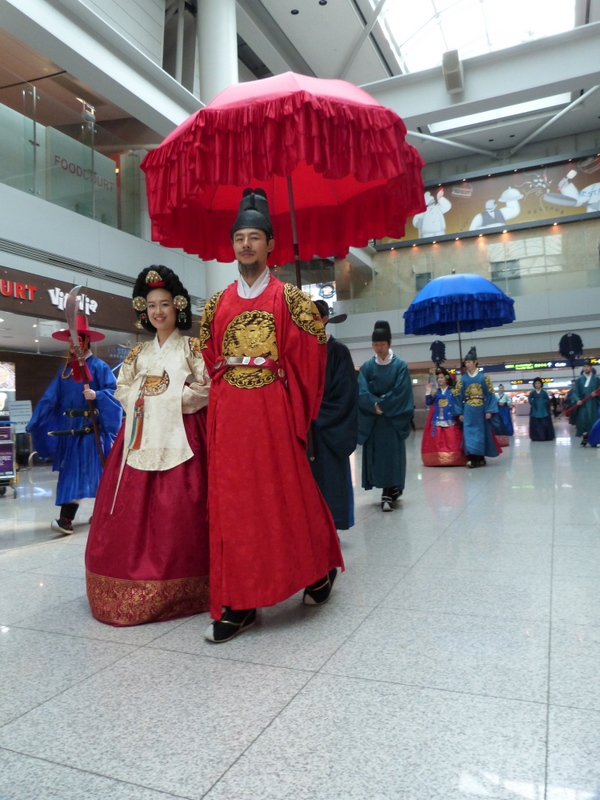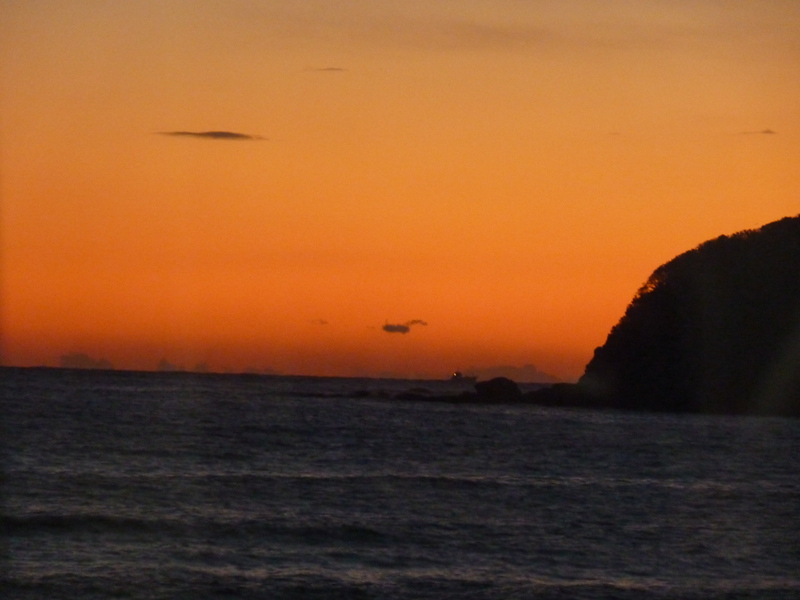 11-12-2012 om 00:00 geschreven door lucas

10-12-2012

isu
I saw some superb (zen)gardens, scenic nature at the Izu Peninsula with vistas of Mt Fuji and lava-cliffs against the blue Pacific Ocean; the tallest wooden construction, the tallest wooden Buddha in 1 piece, a few of the more important Shinto and Buddhism temples (nothing as colourful as in China nor South Korea, but sometimes more imposing for their austerity) (e.g. World Heritage Shodi in Nikko), and impressive pagodas and shrines such as the Torii in the sea 1hr from Hiroshima; bonsai sculptured disciplined trees/gardens even at private houses; fortune-prescriptions also in English at 200Yen only: traditional fields, rice, huge apples or white radish; not 1 person crossing at red light, no-one overtaking where it was not allowed; very few police on roads but some radar control (and 1 thorough control by a few eager policemen who never saw before a no-Nippon licence plate); Holy Mount Fuji (the iconic 3776m and snow-capped) from all its sides; white mouth strings and superwhite gloves, and incredibly colourful autumn foliage( in the Alps just before the superfine snow hits the ski stations, no wonder 4WD is well established even on the smallest Daihatsu …);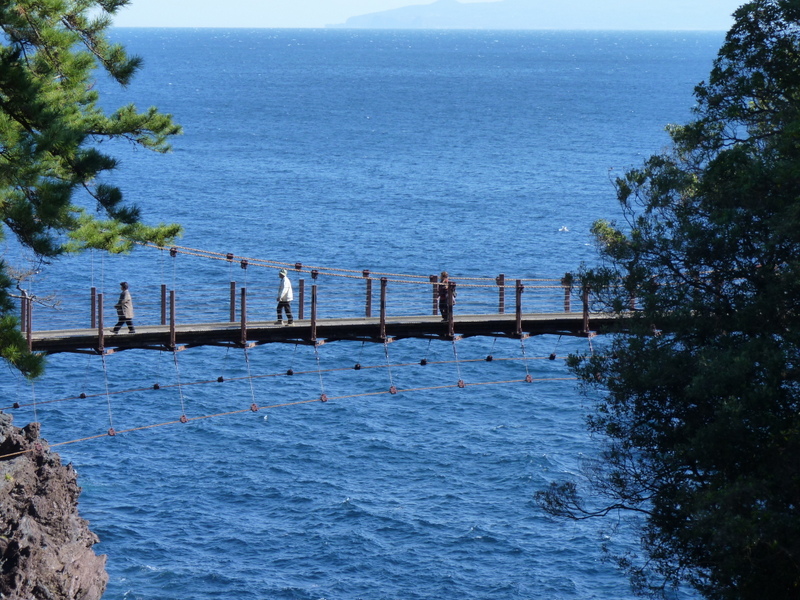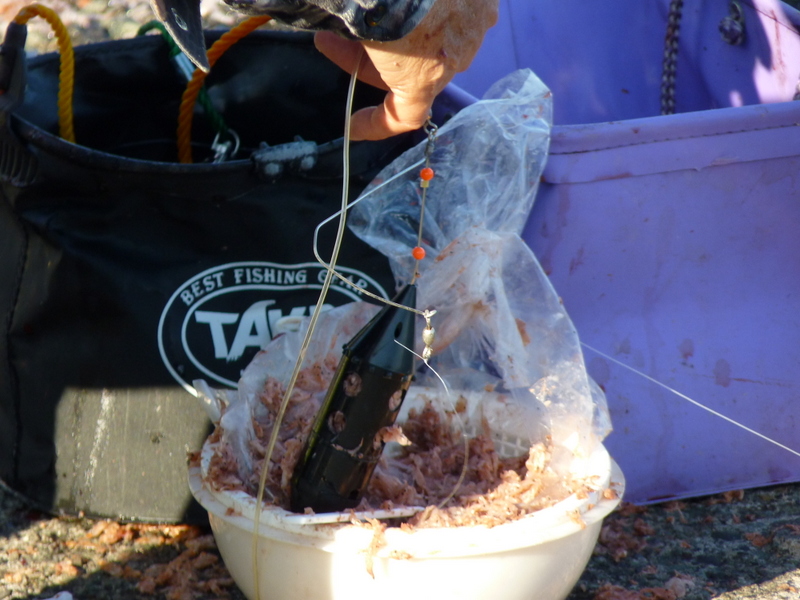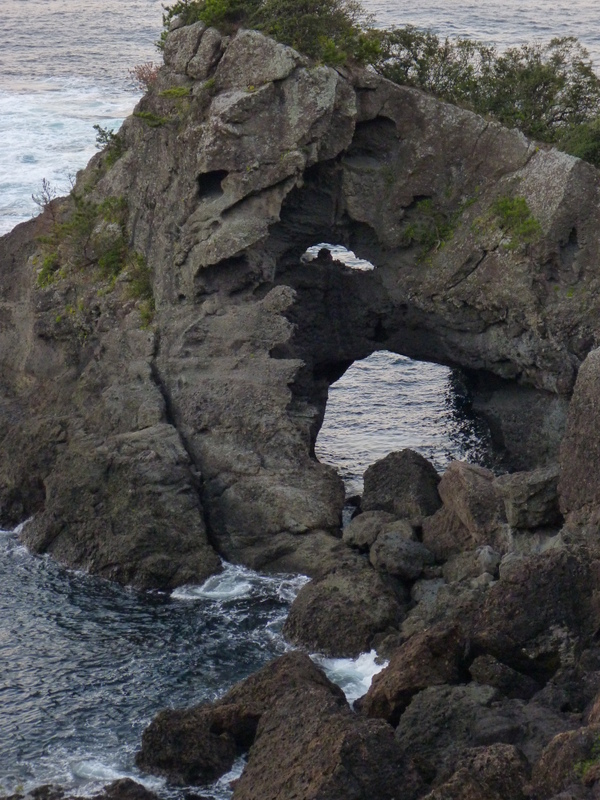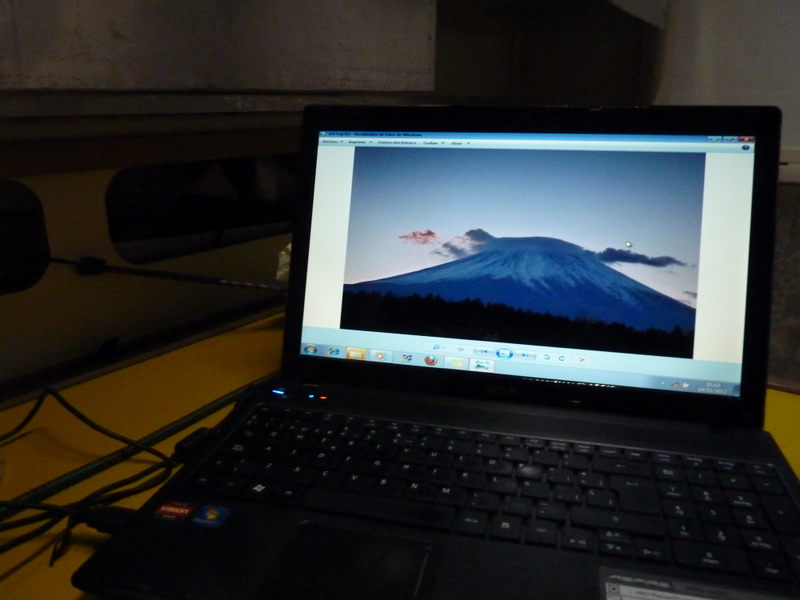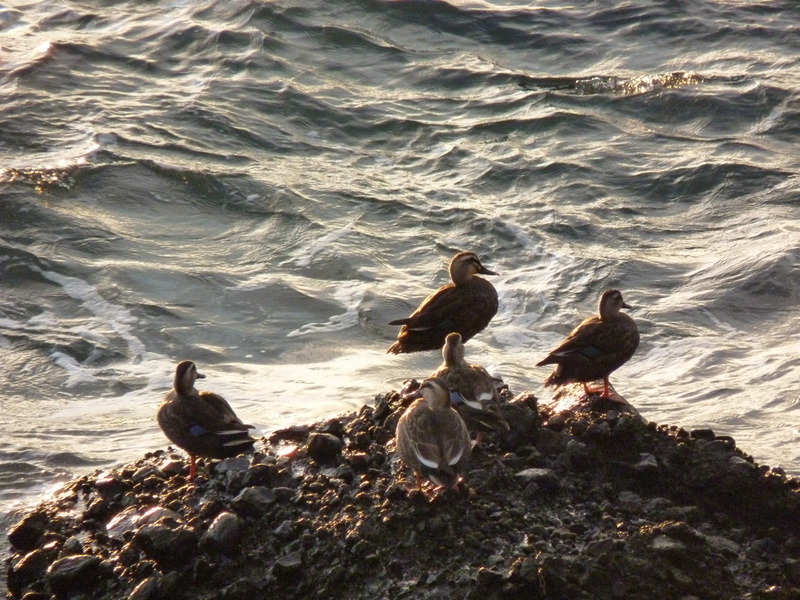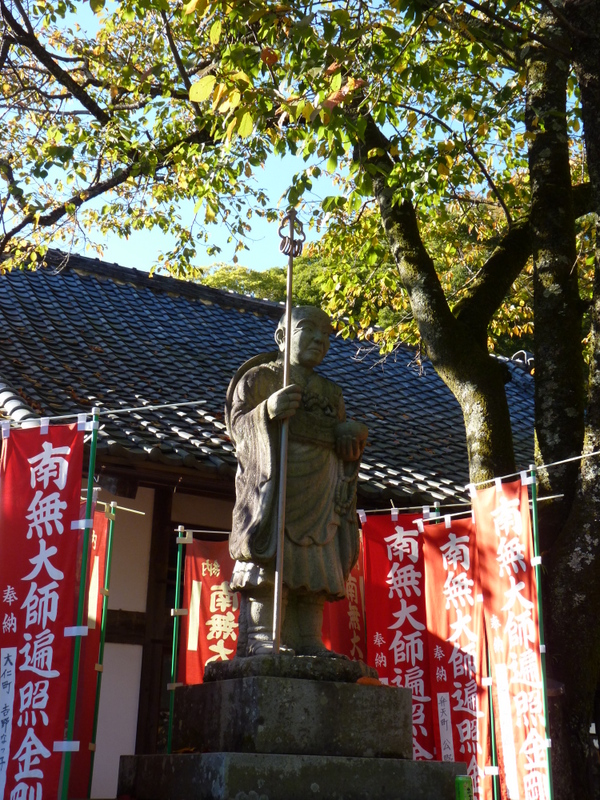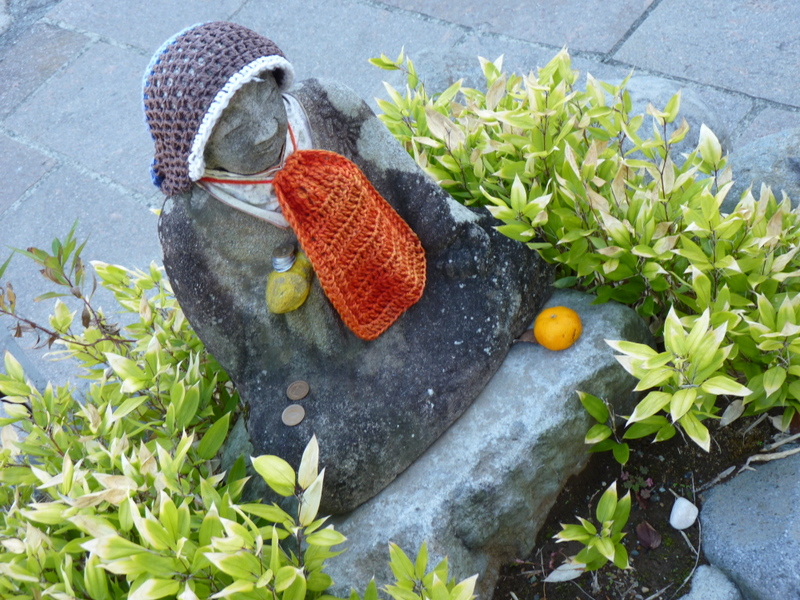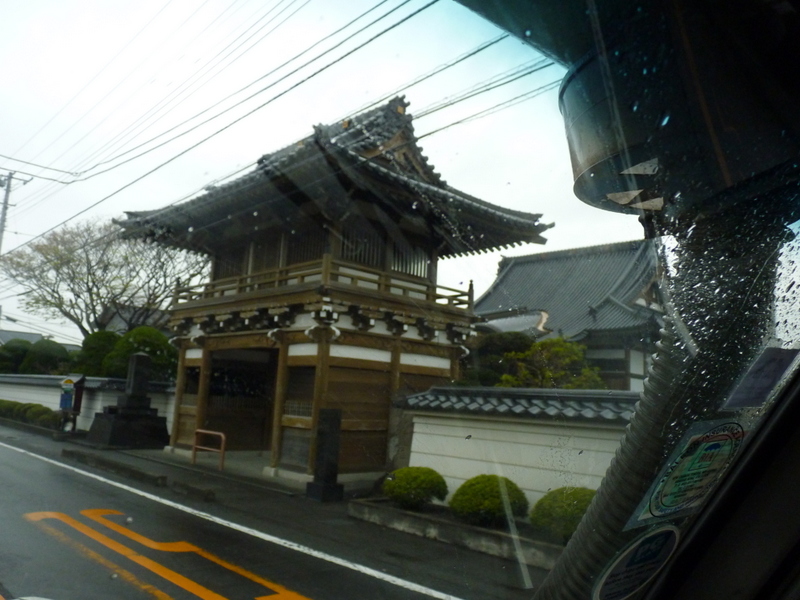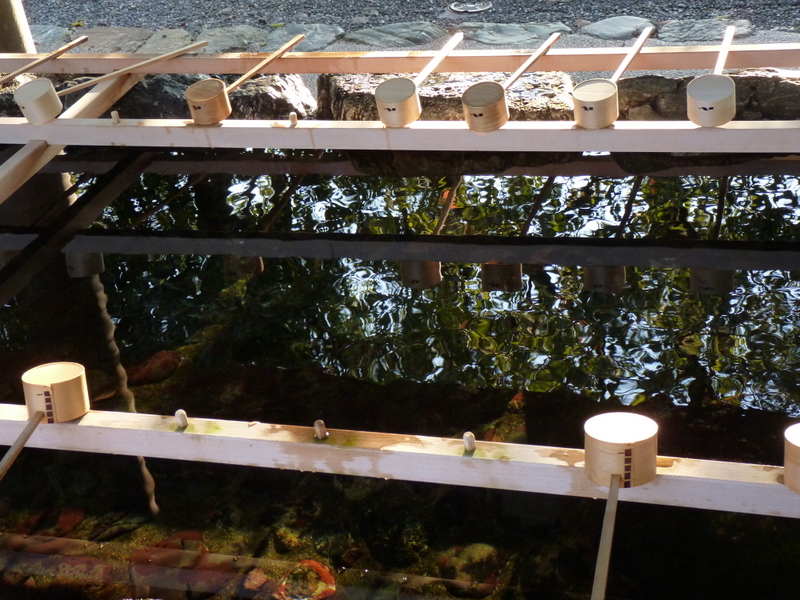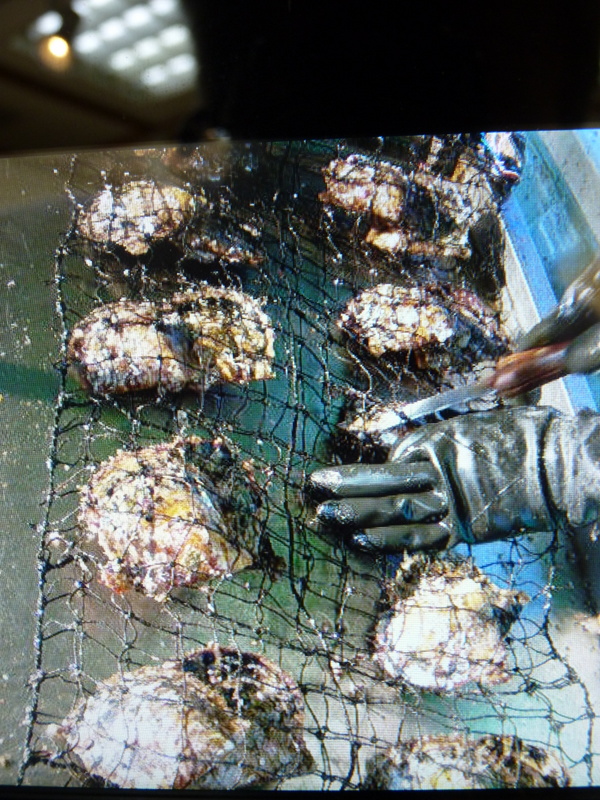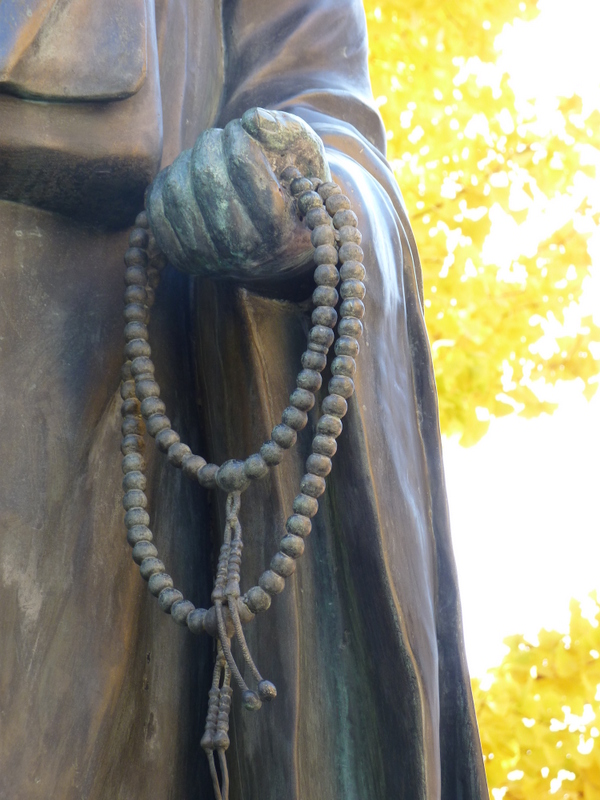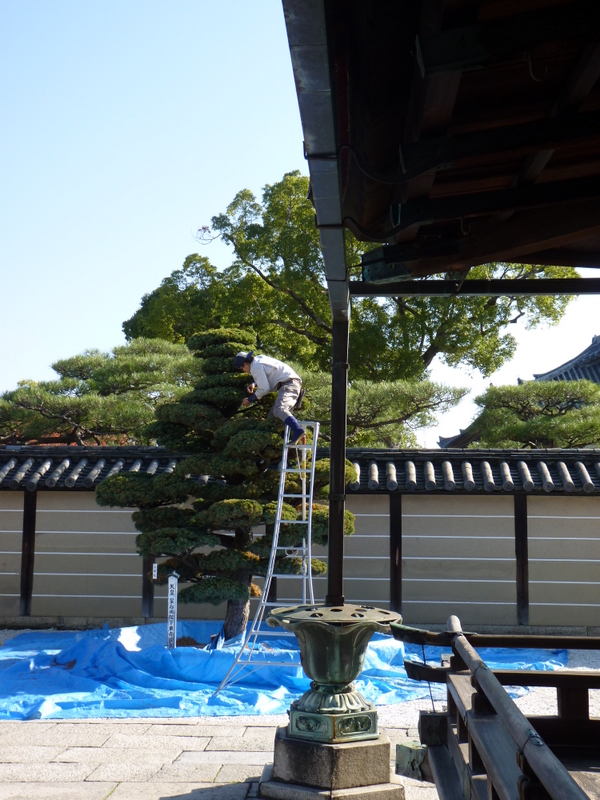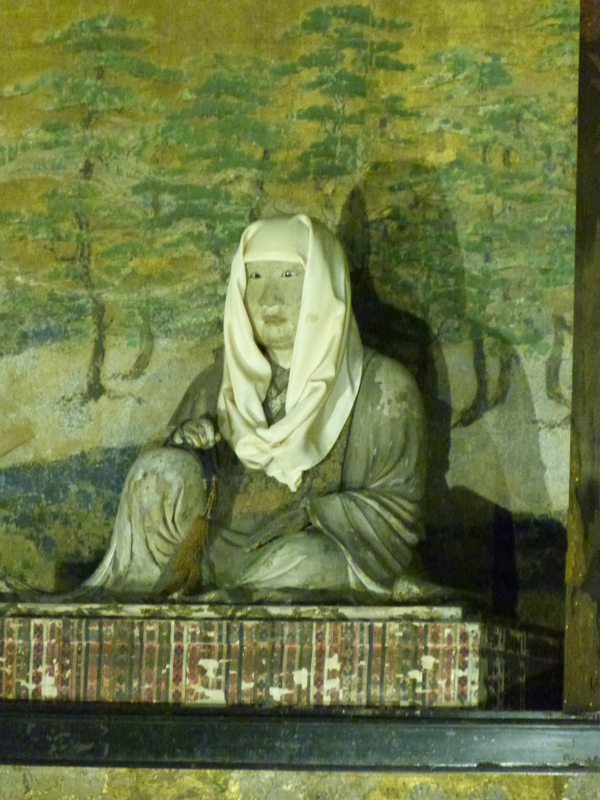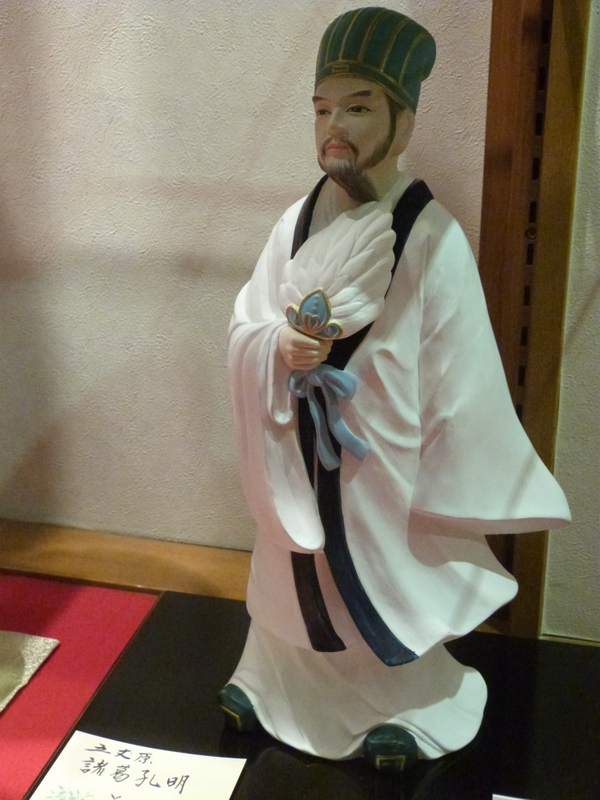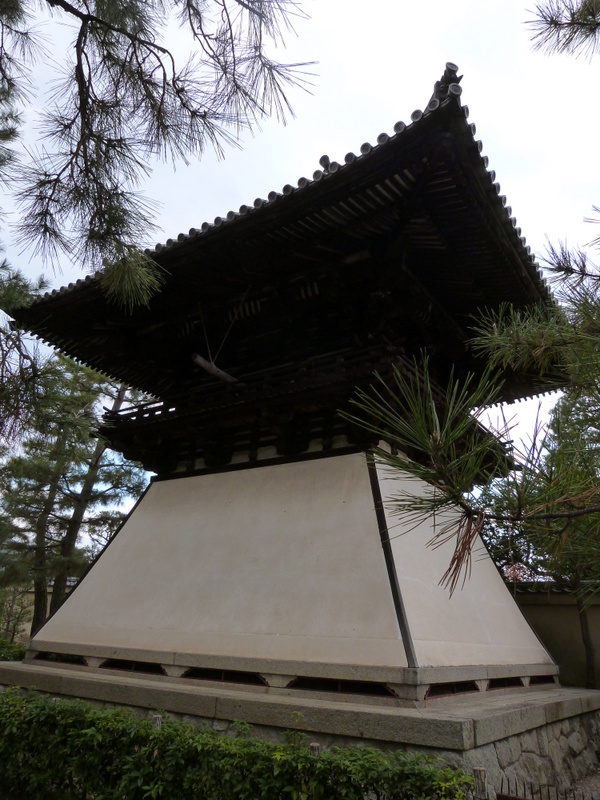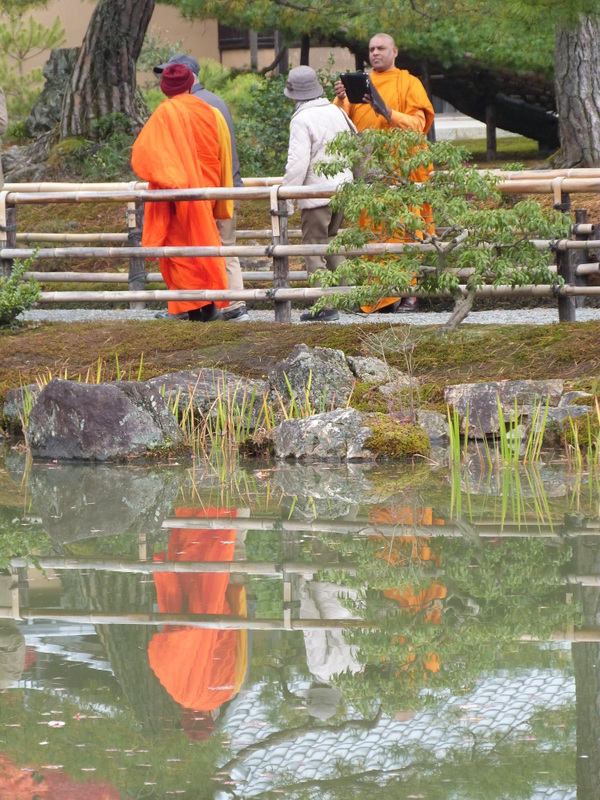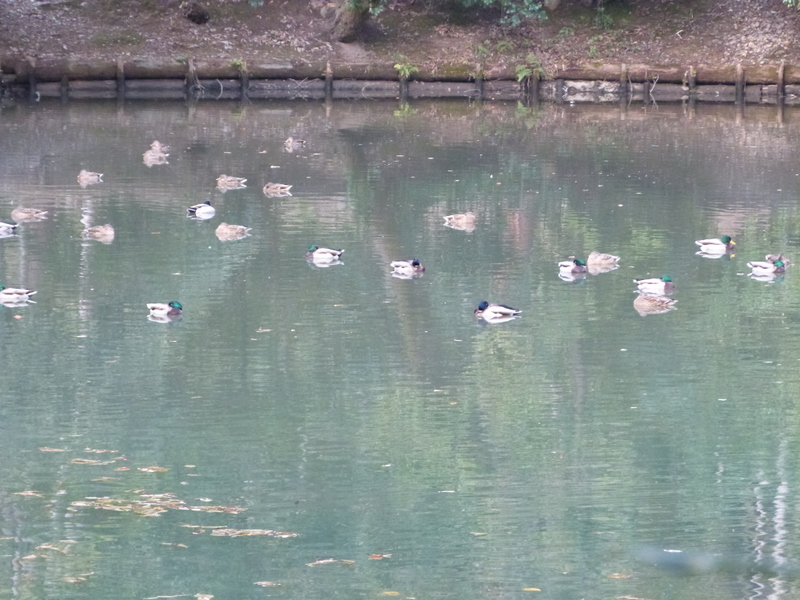 10-12-2012 om 00:00 geschreven door lucas

09-12-2012

food + Fuji
Food great and cheap, neatly presented in any of the chains for +-6 euro, or much more for the real western, and especially famous fish or Hida-beef.
Mysterious…
Shrines temples pagodas differ from SKorea, less colour, but then the orange shrines are soberly impressive.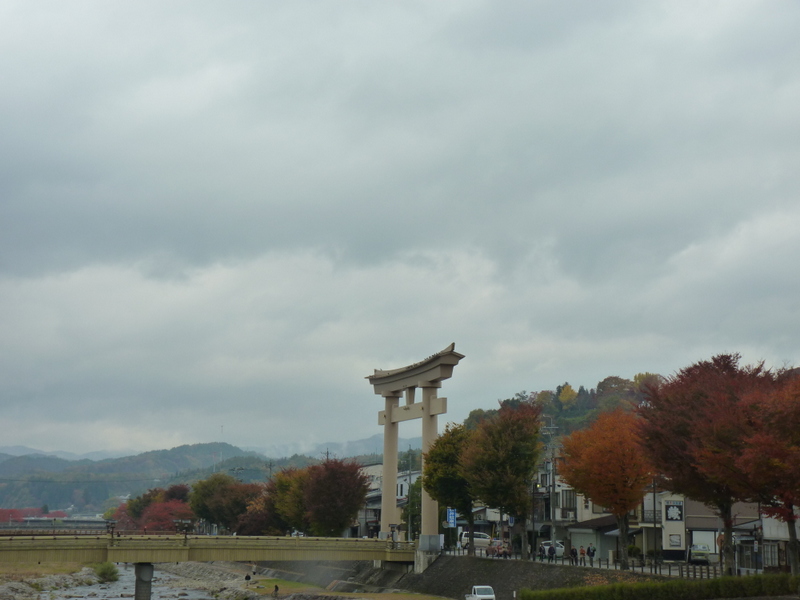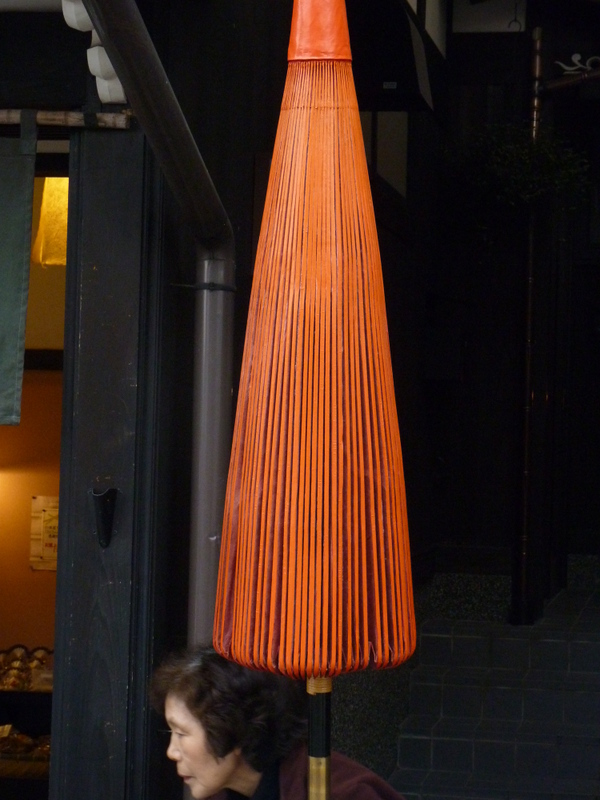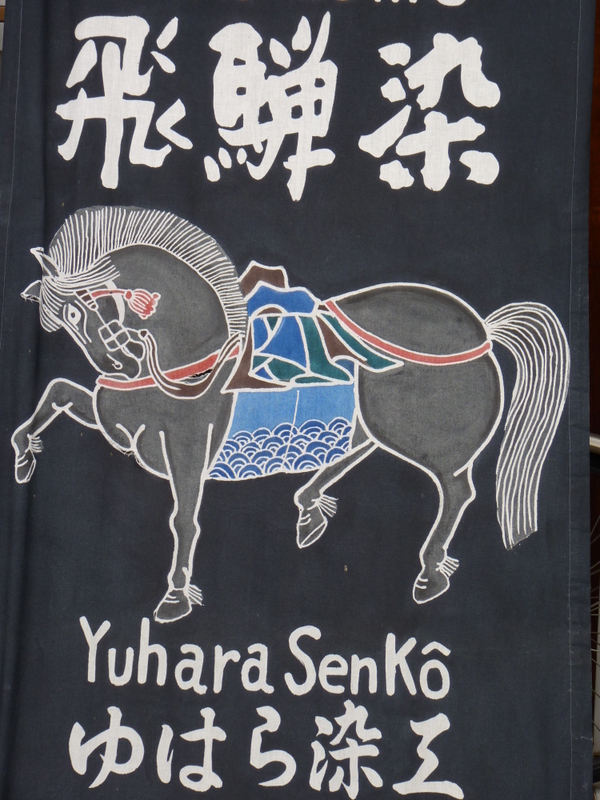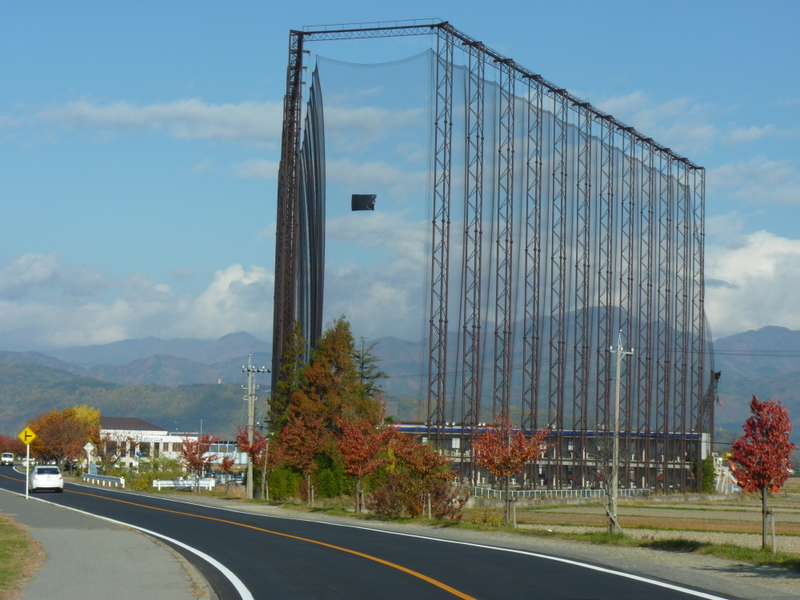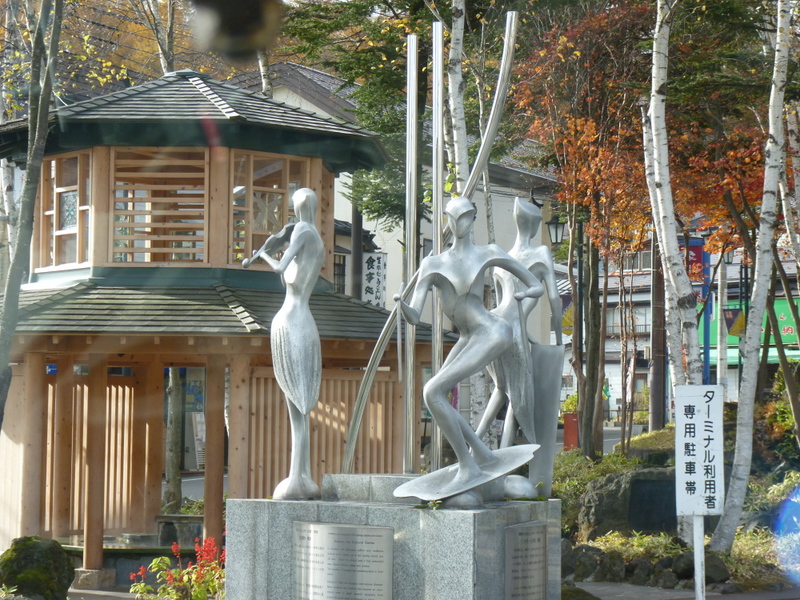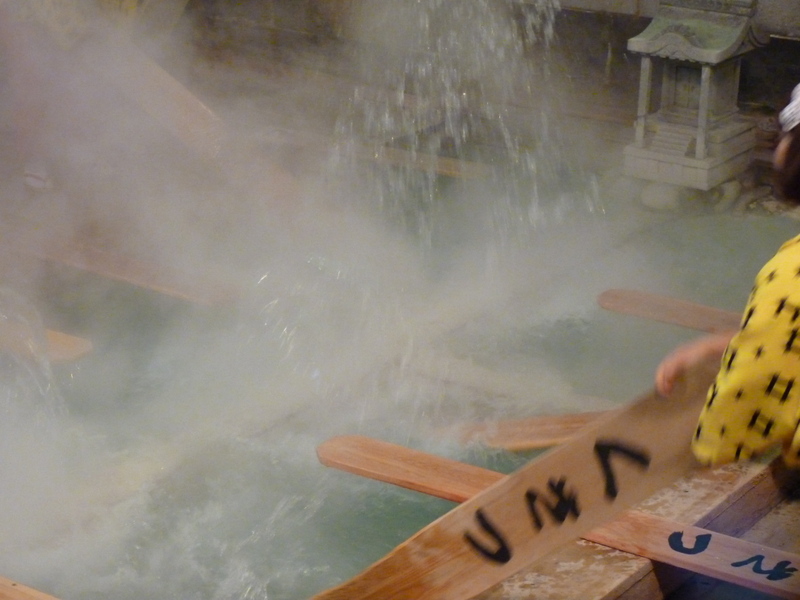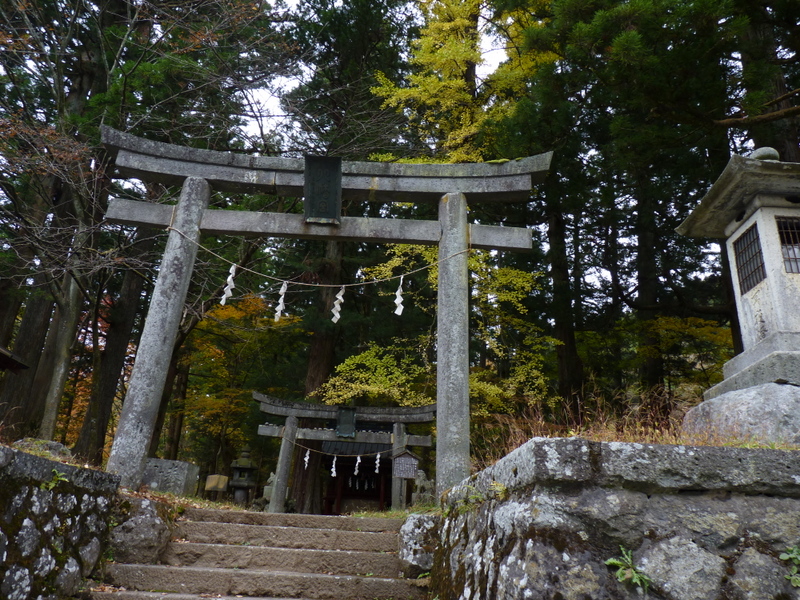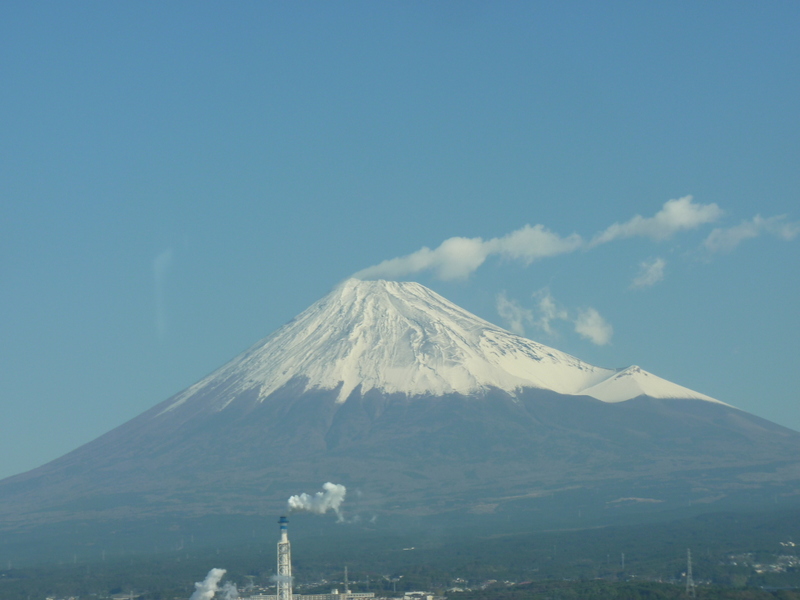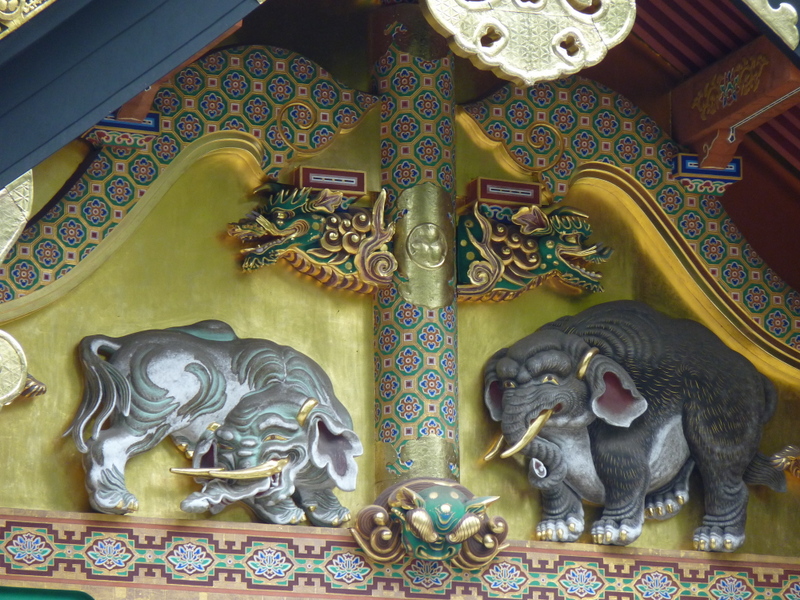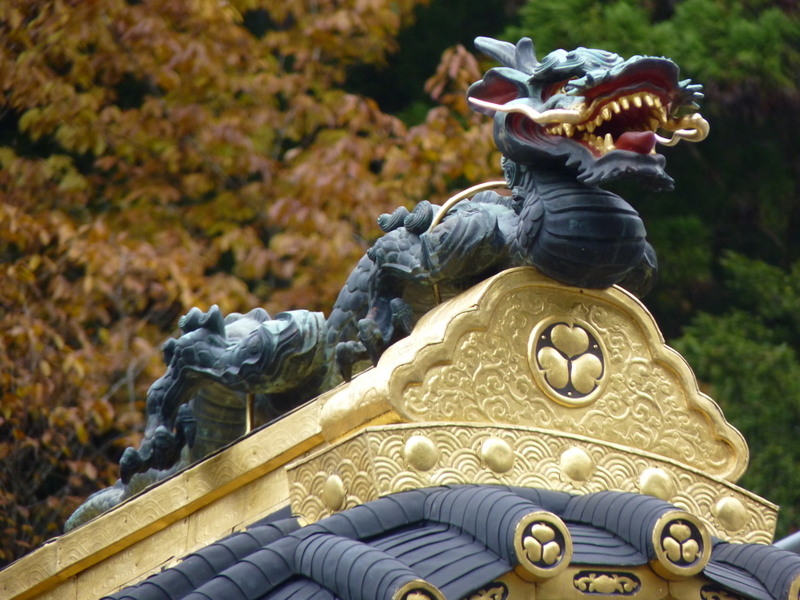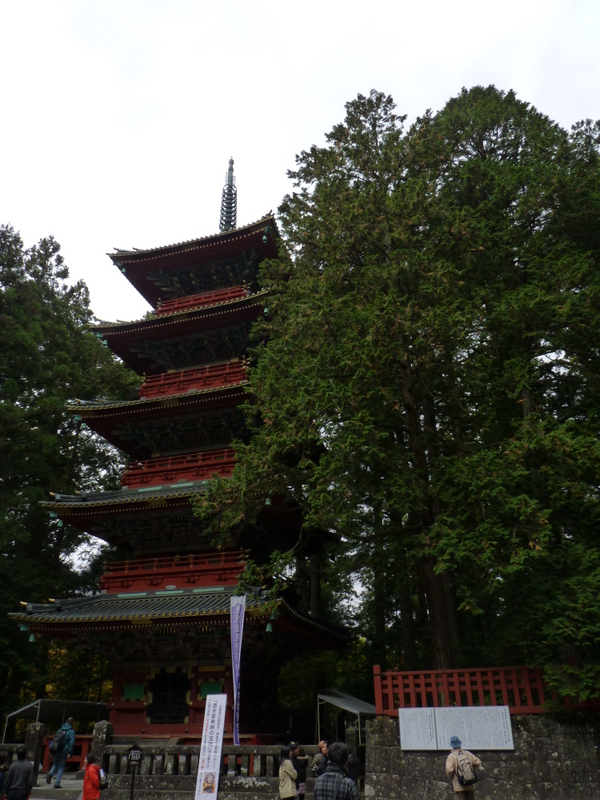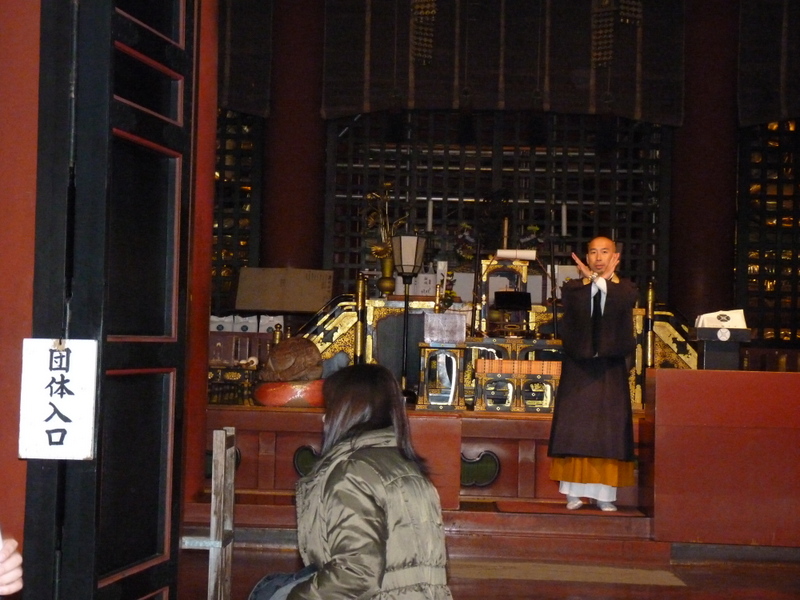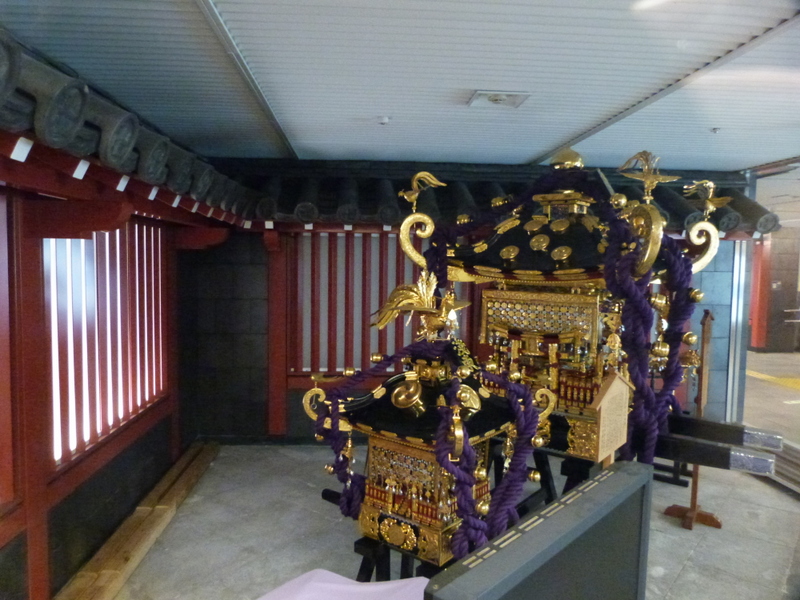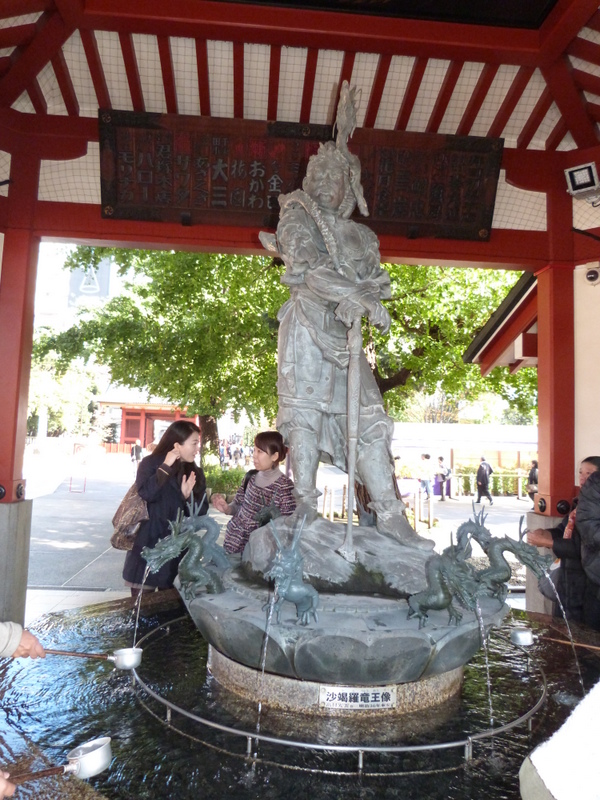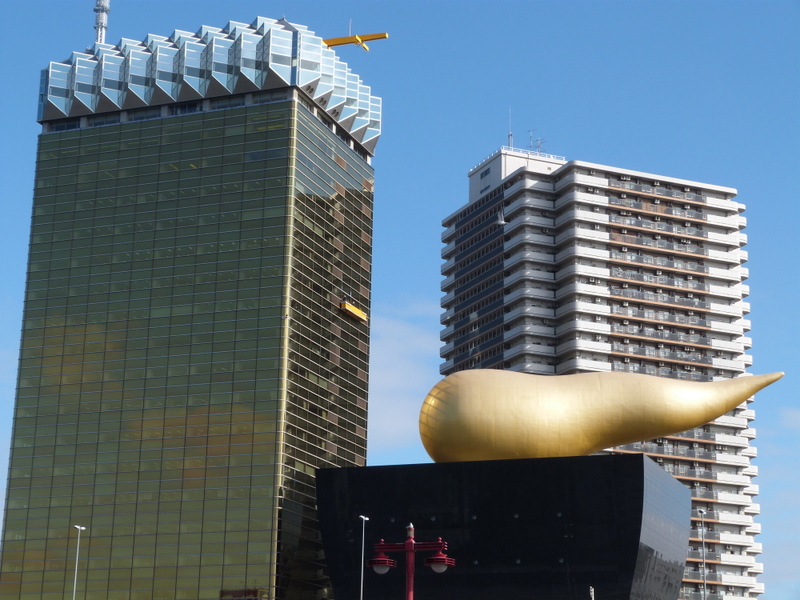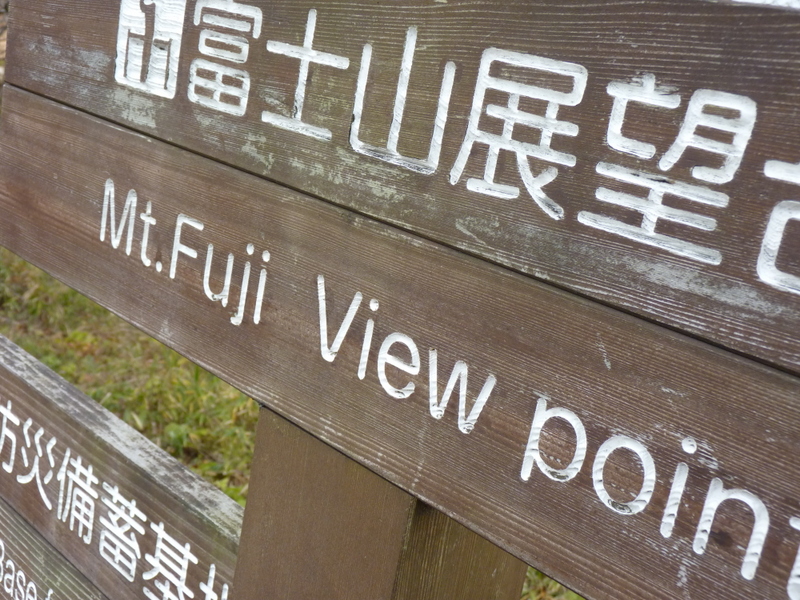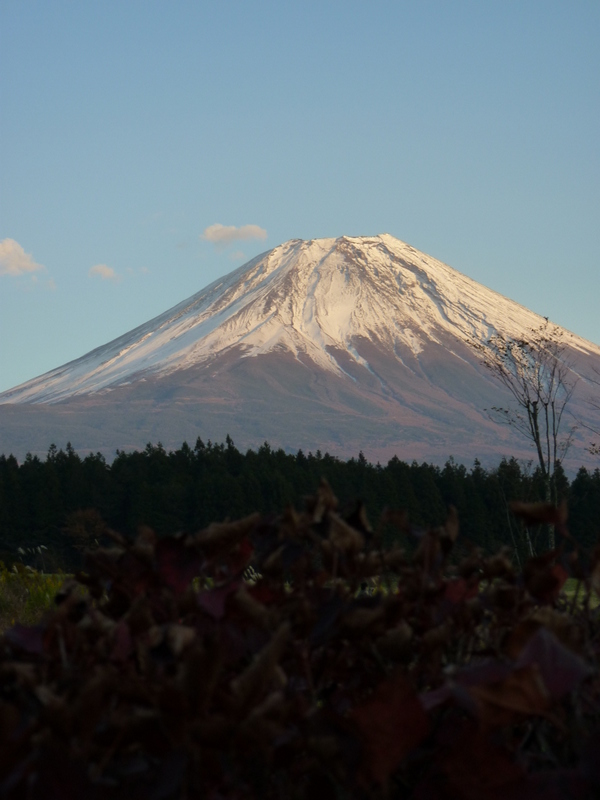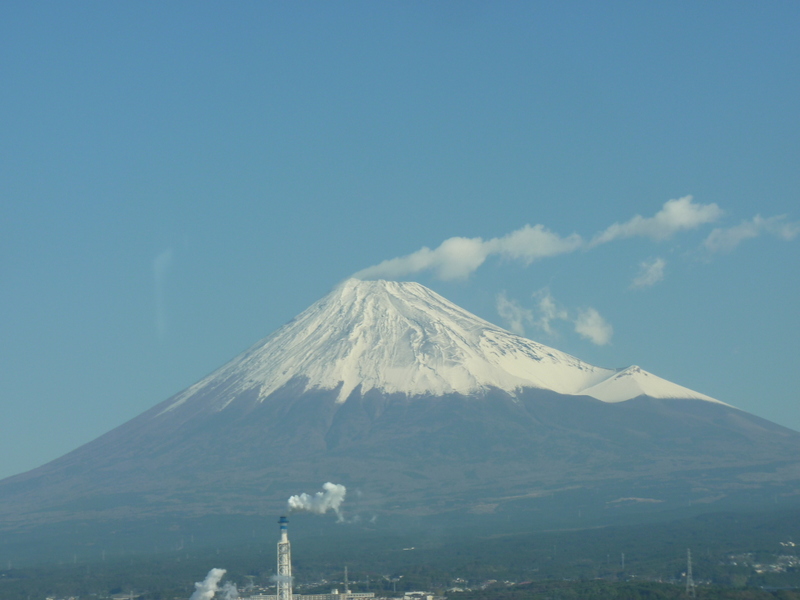 09-12-2012 om 00:00 geschreven door lucas

Gastenboek


Druk op onderstaande knop om een berichtje achter te laten in mijn gastenboek