Inhoud blog


| | |
| --- | --- |
| | HA 7 |
| | angkor 6 |
| | NAMASTE, hi from INDIA Iiran/Pakistan, soon VIETNAM, CHINA, LAOS...and welcome to our worldtravel site per 4x4camper |
| | copyright Luc Brandt |
| | newspaper cover in Indian daily |
| | 1st month: Turkey |
| | fabulous paragliding over blue lagoon |
| | Pammukale's white valley |
| | IRAN in 6 weeks: October and November, 2004 |
| | Persepolis of the Kings Darius & Xerxes |
| | sanddunes in desert |
| | Iranese marriage |
| | Shiraz, Isfahan, Qom, ... |
| | BAM, what remains of a World Heritage Site |
| | welcome , soon form INDIA again, to our wolrd travel site per 4x4camper into Vietnam China, Indonesia etcetera (PART S, YEAR 2) |
| | we are OFF, SouthEast Asia here we come in our Toy! |
| | even vanuit SRI LANKA |
| | elephants in river |
| | Siriyaga, ancient capital with Kings Palaces and terracegardens |
| | Galle Dutch Fort, Sri Lanka |
| | musician at temple during Puja clebration 3x/day, Kandy, Sri Lanka |
| | 2nd message 14.10 on our way back to Chennai, East India, to start procedures to ship the car to Malaysia around 25.10.5 |
| | Vellore sculptures |
| | capital at work |
| | incredible colours |
| | serene Gingee, a new old Hampi-like site |
| | amazing Gingee incredible workforce |
| | Last days in India, and per ship (car) and plane to Kuala Lumpur, Malaysia |
| | serene Gingee, a new old Hampi-like site 2 |
| | serene Gingee, a new old Hampi-like site 3 |
| | for a few rupees worth of devotion. |
| | more rupees to make your wishes come true |
| | monsoontime |
| | bamboosplicing on the street |
| | from Kuala Lumpur, waiting for the car |
| | shipping agent also filmproducer |
| | handy mouthblowing silversmith |
| | Kuala Lumpurs symbol of prosperity |
| | NAMASTE, Again? Yes, now from 'ėamazing' Thailand, |
| | only 75 km from Bangkok city |
| | sunset at Wat |
| | Sawadee, (prononounce sawwadiii), or hello from Ayuttayah, |
| | beautiful historical site |
| | Wats zijn geen watjes hier |
| | Loi Krathong festival of riverlights |
| | sunset at SUKOTHAI historical Park |
| | cattle market with Thai cowboys |
| | Thailand chinese fishing nets such as in Fort Cochin (see website India, march 2005) |
| | camping at historic Khmer temple SUKOTHAI historical Park |
| | Thailand SUKOTHAI historical Park 13.11.5 |
| | Thailand Elephant 14.11.5 L Conservation Park |
| | Thailand Elephant 14.11.5 L Conservation Park (6) |
| | ricefield near Mae Hong Son |
| | The highest top in Thailand 2556m, but we also visited the most narrow point 10,6km wide in South, bordering to the West at Myanmar |
| | Longneck Karen cooking chicken with(out) flu |
| | one of the borders to Myanmar we visited |
| | teaching Thai, Birmese, English and Karenese languages to Longneck Karen |
| | Young LongNeck Karen |
| | Laos here we come |
| | Black Lihu |
| | Thailand SUKOTHAI historical Park 13.11.5 |
| | Thailand SUKOTHAI historical Park 13.11.5 |
| | little and big catfish |
| | mekong gong gong |
| | grilled frogs ready for you |
| | French biker |
| | Bonzes receiving early morning rice gifts in Mainstreet of Luang Prabang |
| | SABAI DII from Laos, North East |
| | lady in black |
| | dressed to kill |
| | colourfull NorthLaos |
| | national day |
| | more tribal dresses |
| | mother and child |
| | old and younger |
| | 7 |
| | 7 of 1 million elephants |
| | China border flagceremony 4.12.5 |
| | walking past passee |
| | local market with Saint Nicolas food |
| | Namta market |
| | local alcohol |
| | local dresses |
| | Hmong dresses |
| | Hmong ceremony dresses |
| | Hmong |
| | Hmong ceremony |
| | Again from Laos ???? unfortunately yes! |
| | local bridge |
| | boatraces |
| | Khmer templecomplex 1 |
| | Khmer temple detail 2 |
| | returning home |
| | traiteur for walking lunch |
| | earpiercing |
| | fashion |
| | oxcarting |
| | earpiercing new |
| | bamboopipe |
| | weaving hightech |

| | |
| --- | --- |
| | discovering the world by campingcar |

27-11-2009

First of the BIG 4, Palenque in tropical jungle
Returning to Palenque the same bloqueo now did stop us againÖ but not long: a 30 seconds blow on the horn made them all rush to our Katamarano, heavily upset, but a wise man announced us we would be the first to be allowed onwards, and indeed 10 minutes later we continued to Palenque Ruinís campingsite, surrounded by the barking of the howler monkeys, where local King Pakal reined 68 years over a huge city with +500 buildings painted bright red and was buried in his tomb with many treasures in a sarcophagus topped with a sun, and surrounded on the walls with the 9 lords of the underworld Ö: didnít we see this earlier, in Egypt, Pharao-style?? Werenít they, too, famous astrologists?? Didnít they, too, have a calendar, such as the famous Maya (3) calendars, and a sophisticated writing to safeguard their rich history, battles etc. for future generations: the Mayan used a complex pictorial/phonetic writing deciphered only in the 1980ís.
Lots of reading to do, but letís firstly have King Palakís city speak for itself in a few pictures.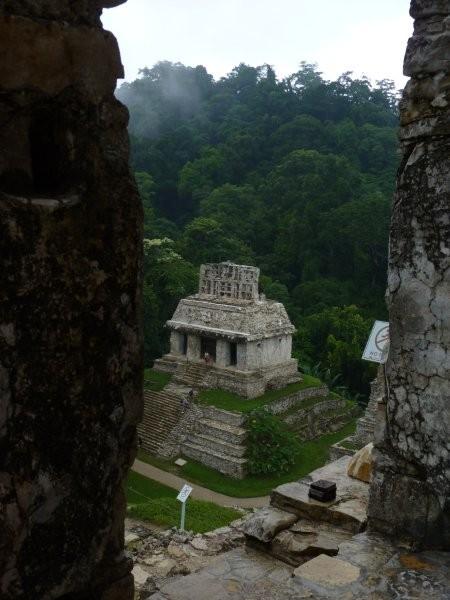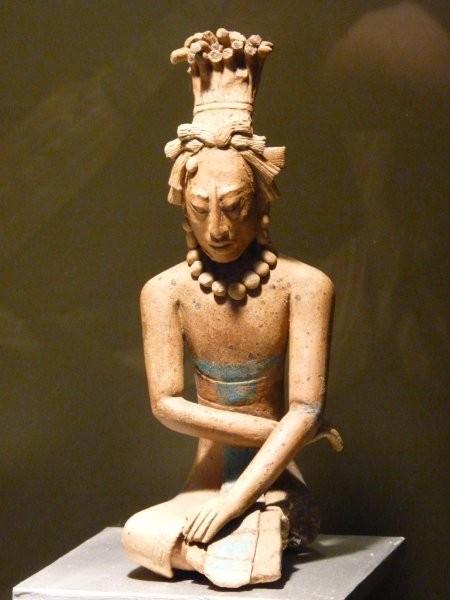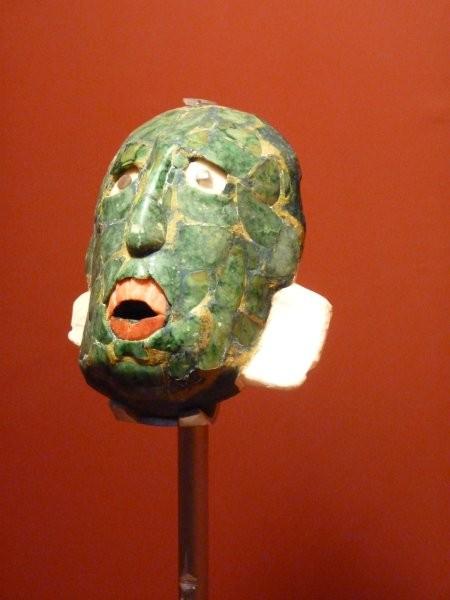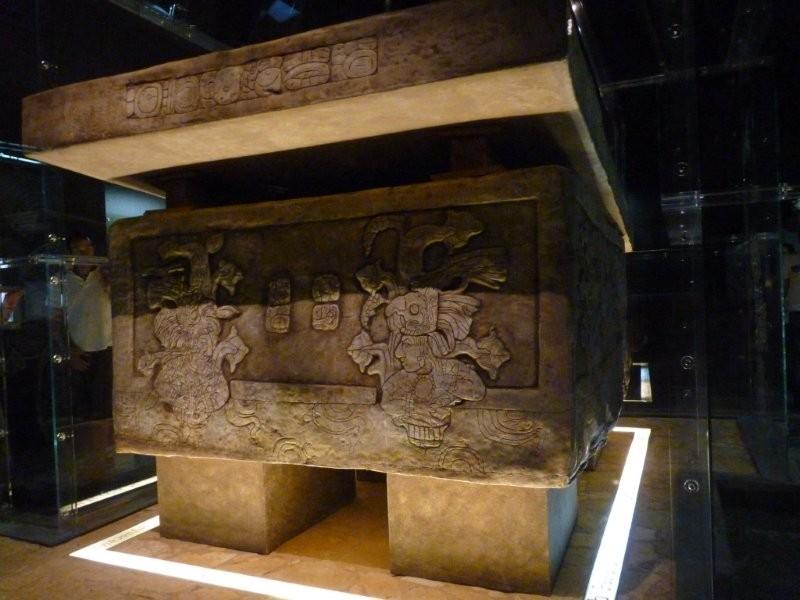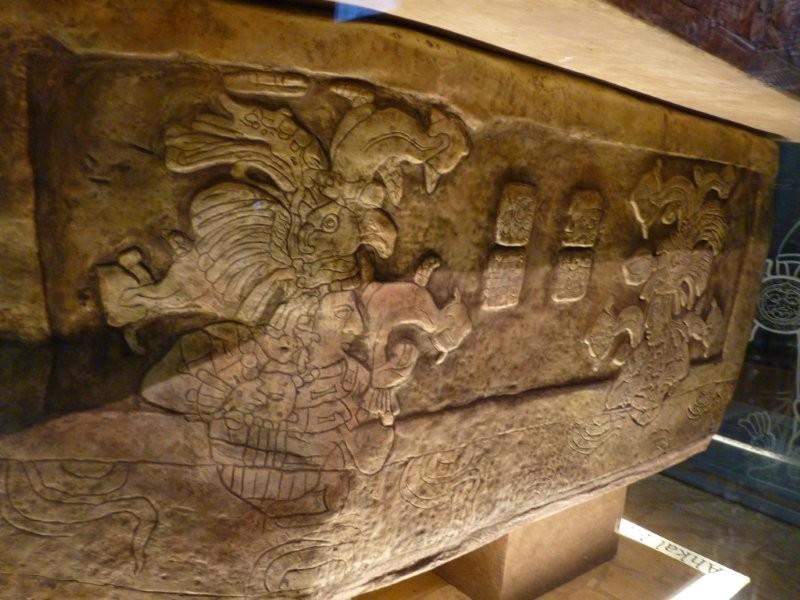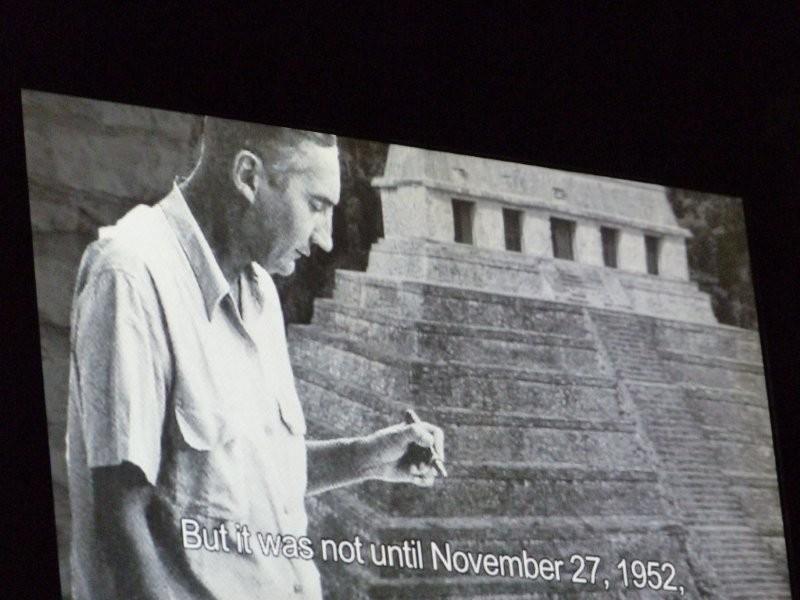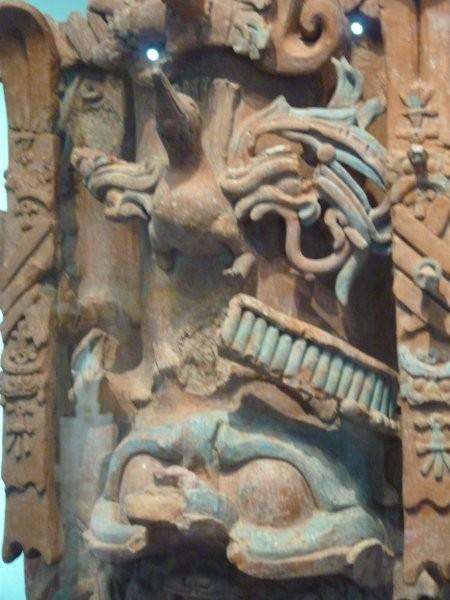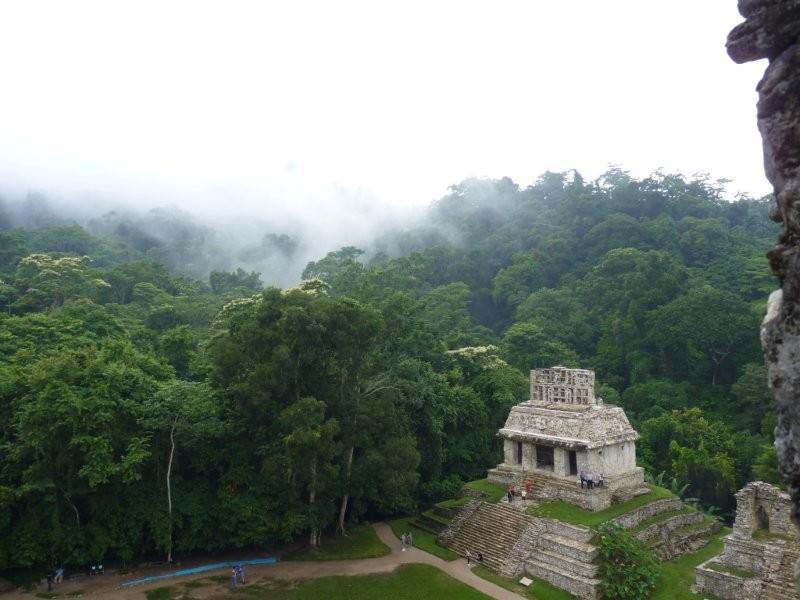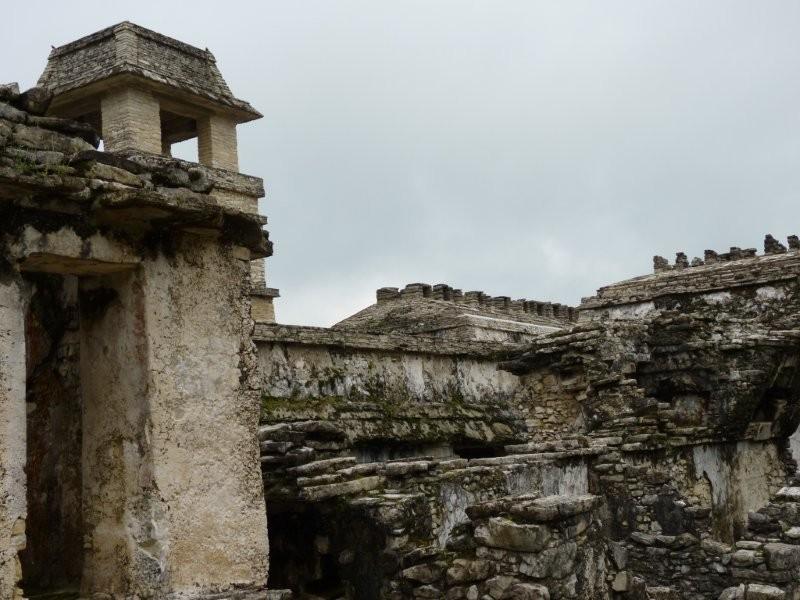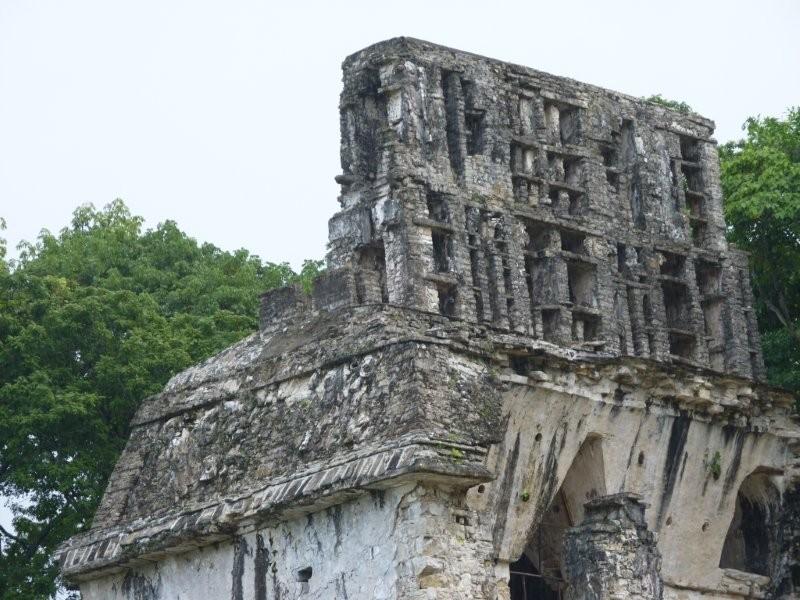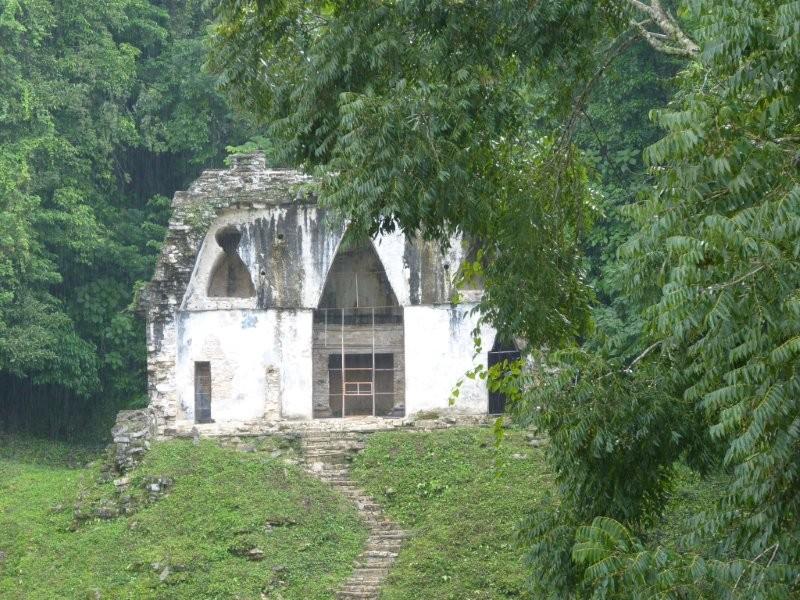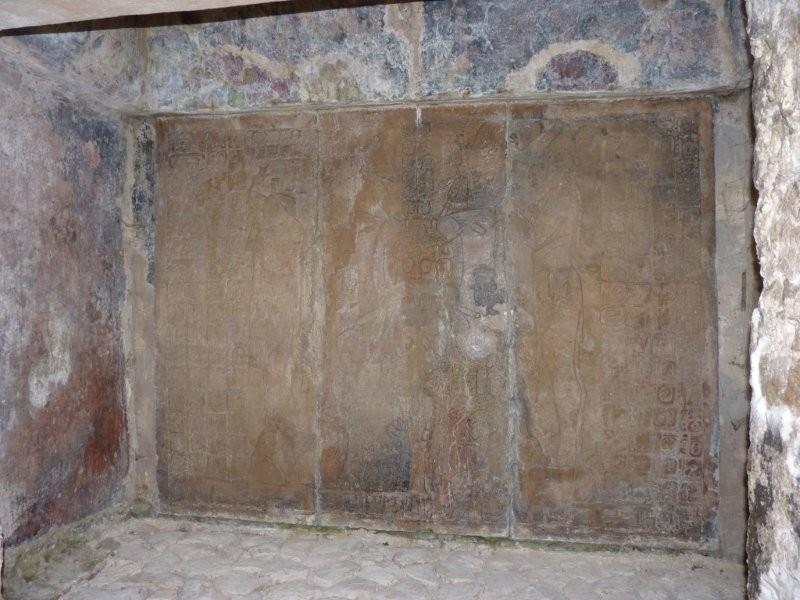 27-11-2009 om 15:48 geschreven door lucas

26-11-2009

Chiapas, Bonampak
First to Bonampak: nice ruins set in tropical jungle with magnificent colored frescos, superb stelae, and Ö no visitor to spoil the effect. Thanks to a blockade by all minibuses announced to last 15 days, on the major crossroad leading here travel agencies simply stopped sending tourists to Bonampak, so I had it all to my self.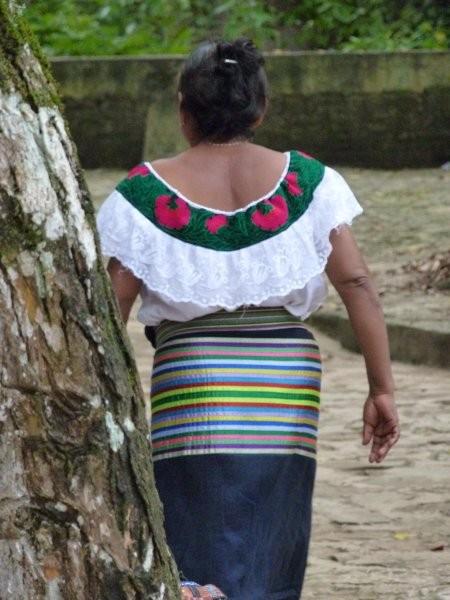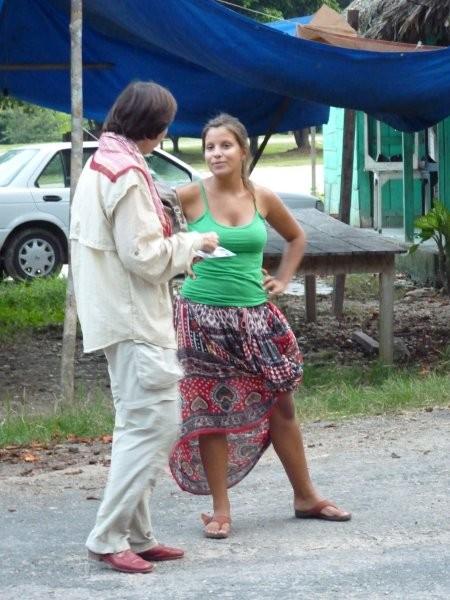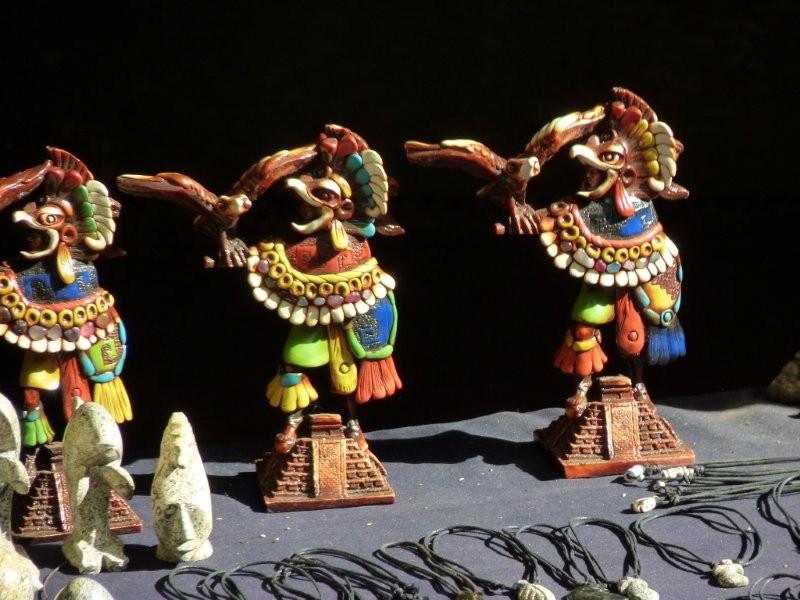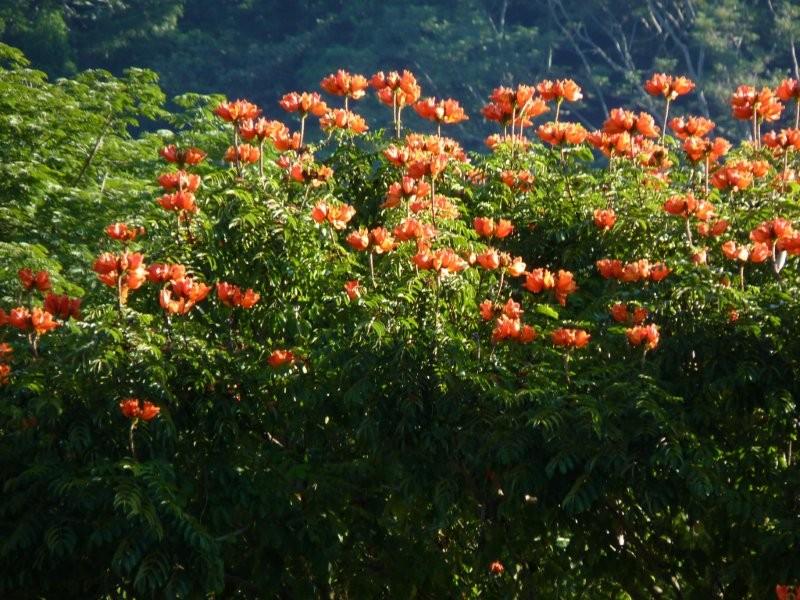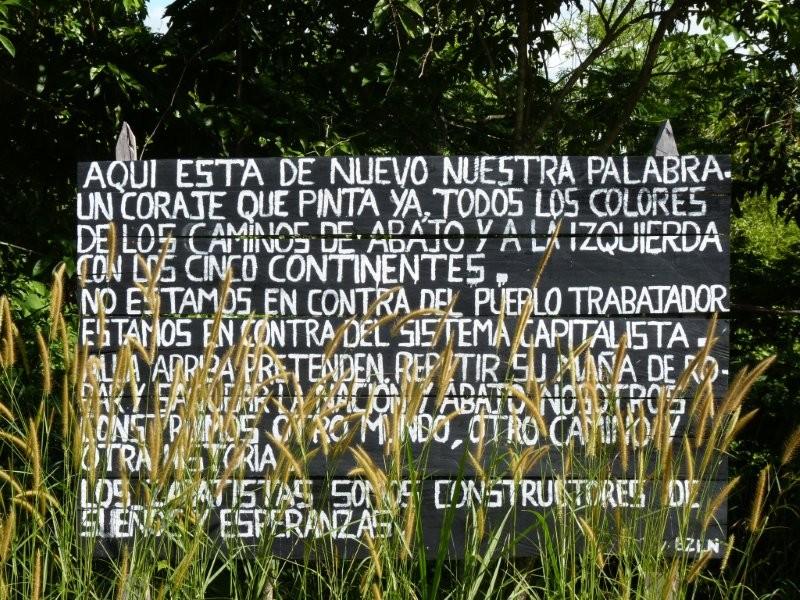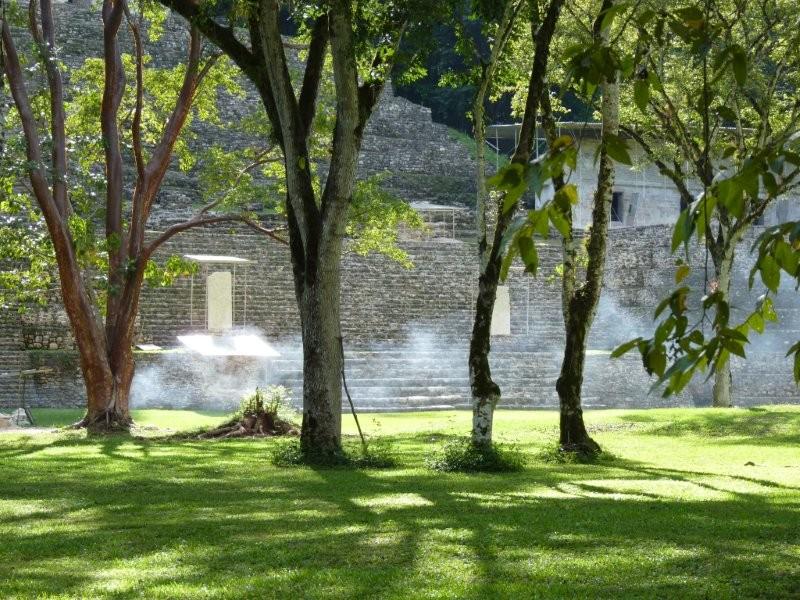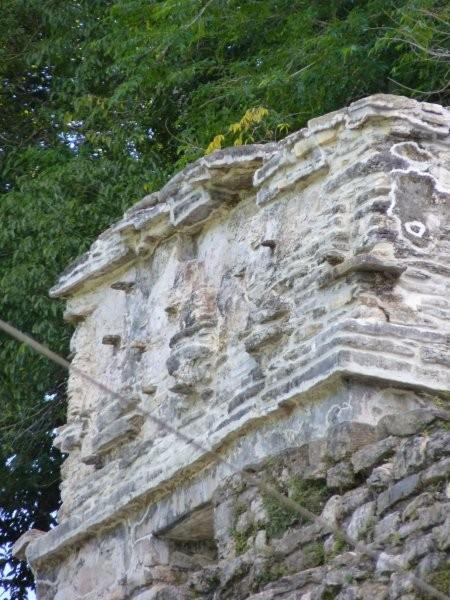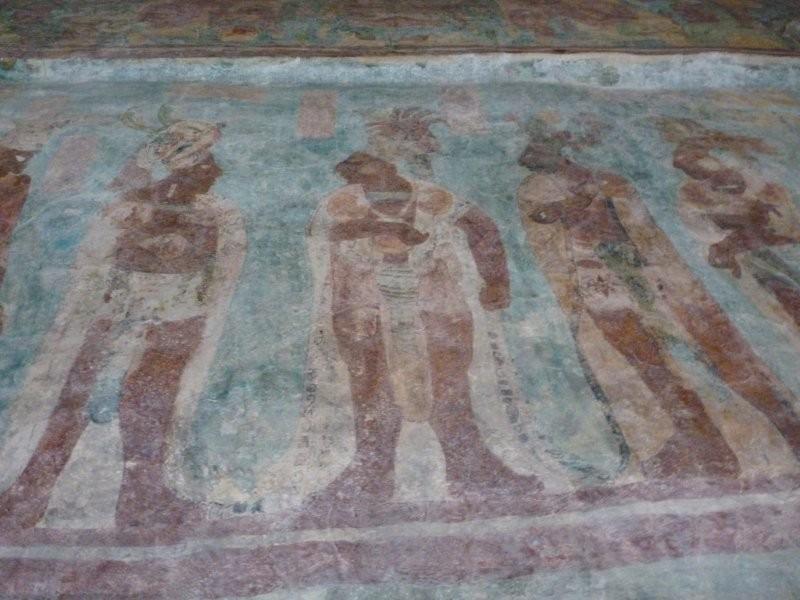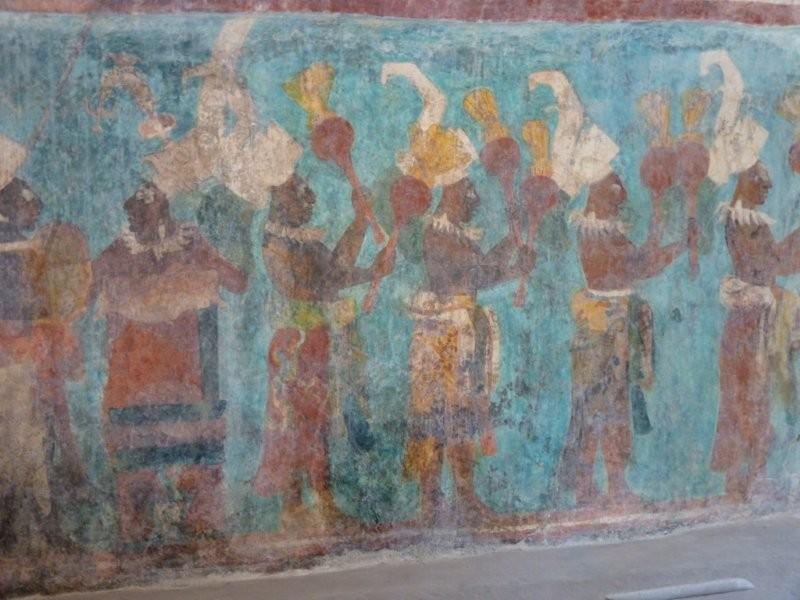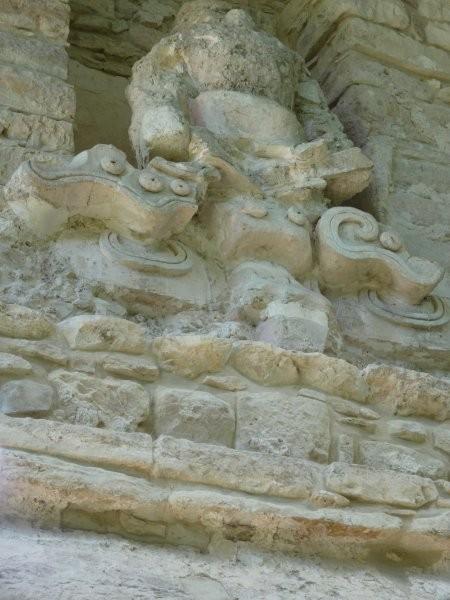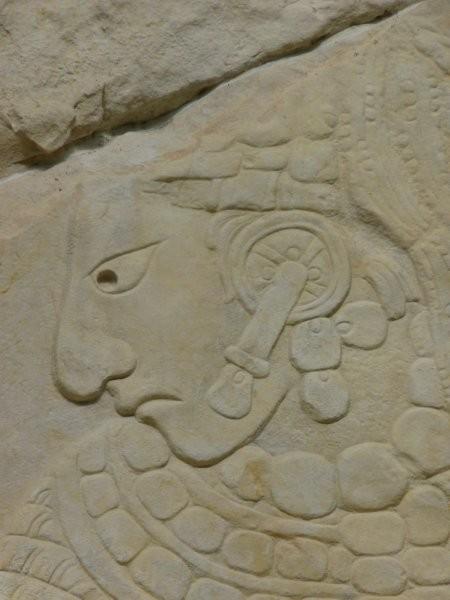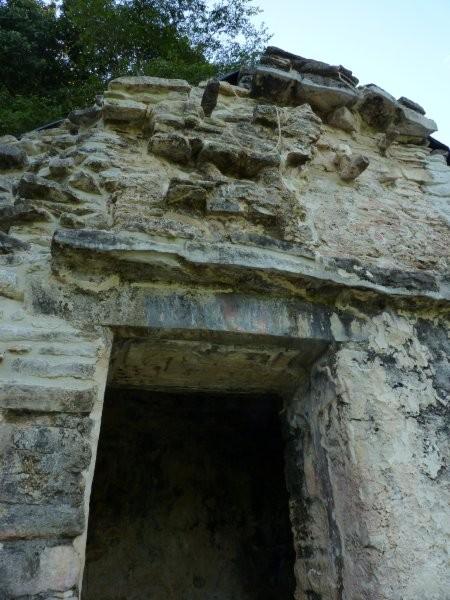 26-11-2009 om 00:00 geschreven door lucas
25-11-2009

chicita
A 5 year old chicita with big almond brown eyes shyly proposing us her tens of small Zapatista-puppets for 5 pesos each. While she nestled herself at our table she ended up with some coffee and a 10 pesos gift, in return for which she shyly gave a besito.
On our way to more historic sites, via the Agua Azul and Misol-Ha falls both exploited by and for the Zapatista-cause, to the real Maya-empire.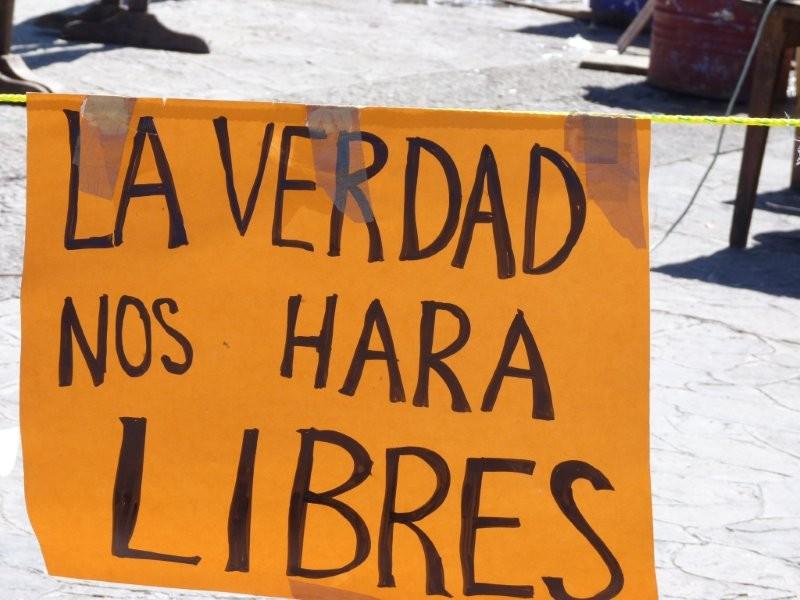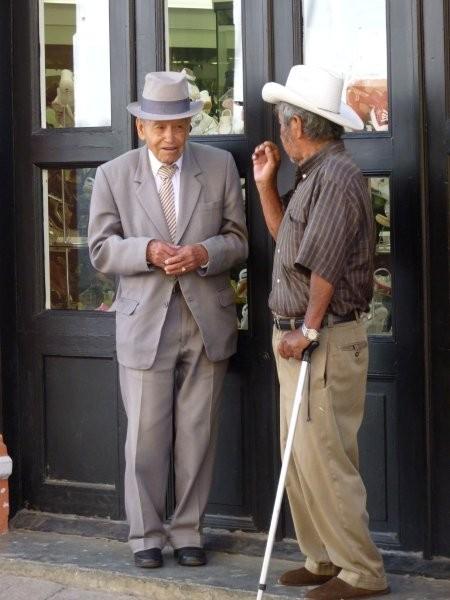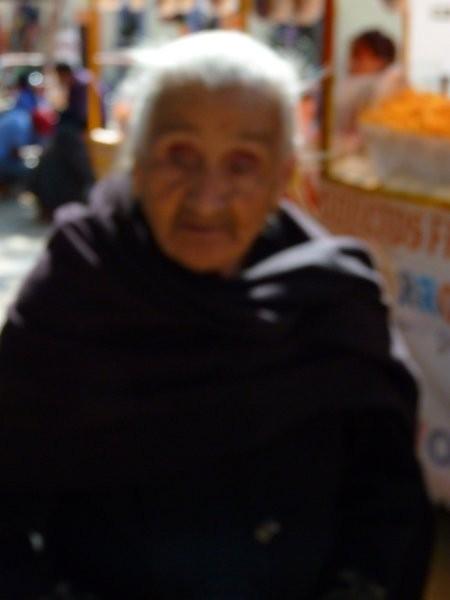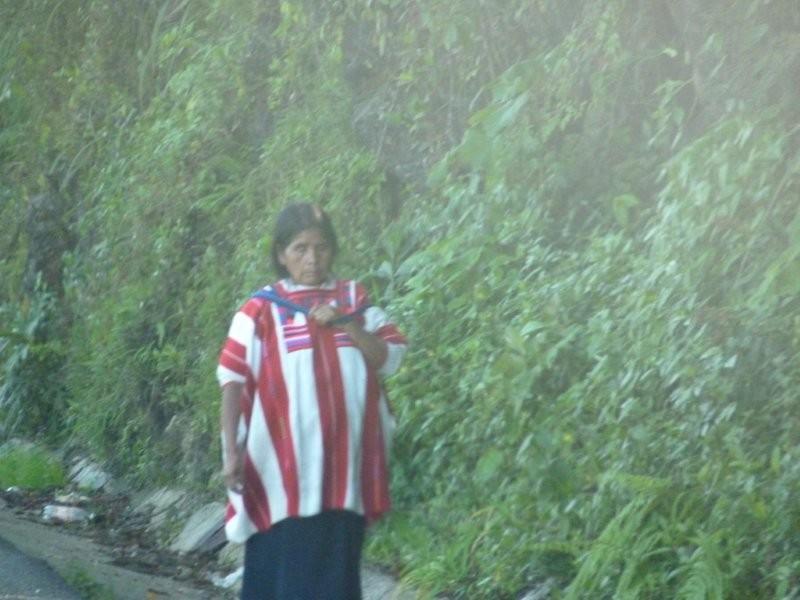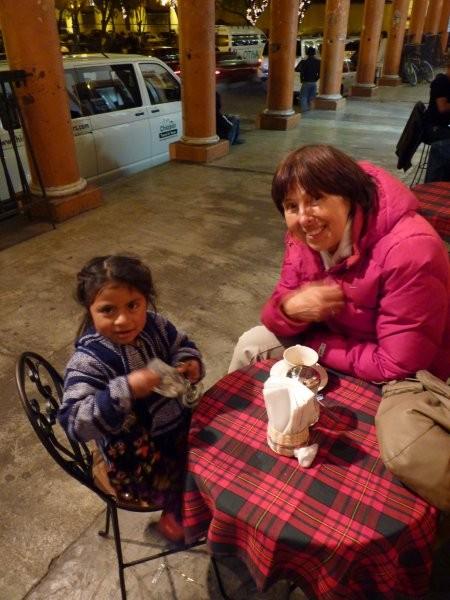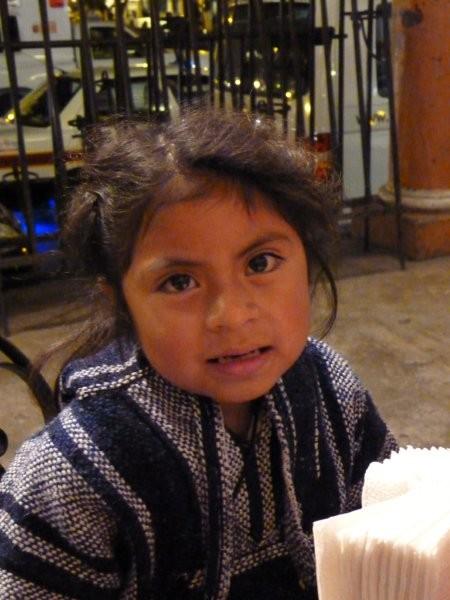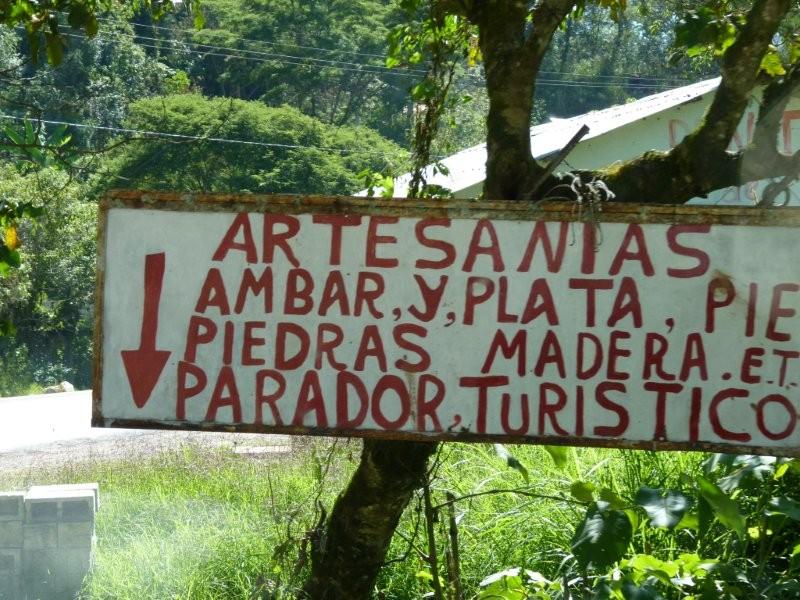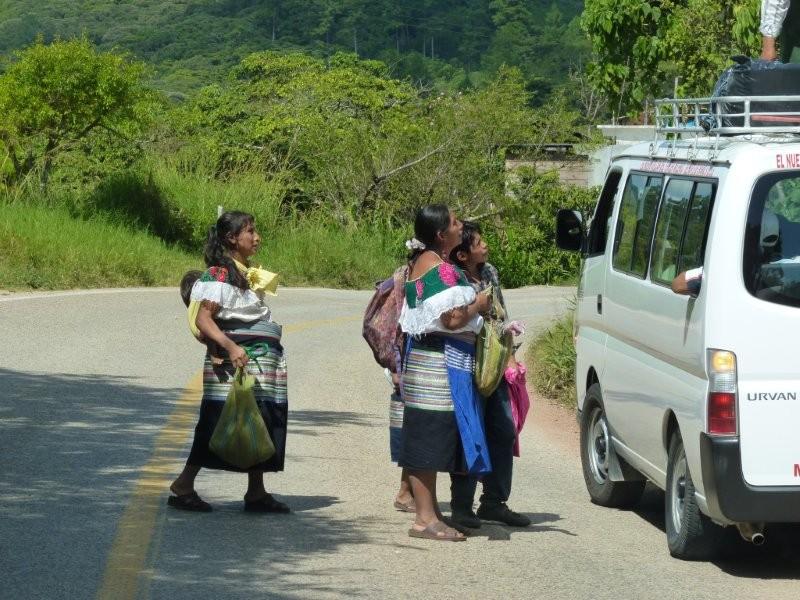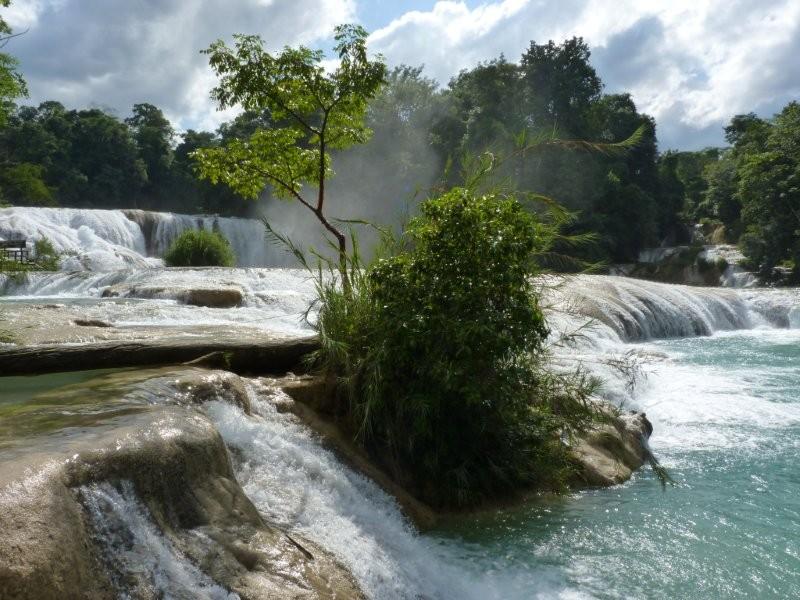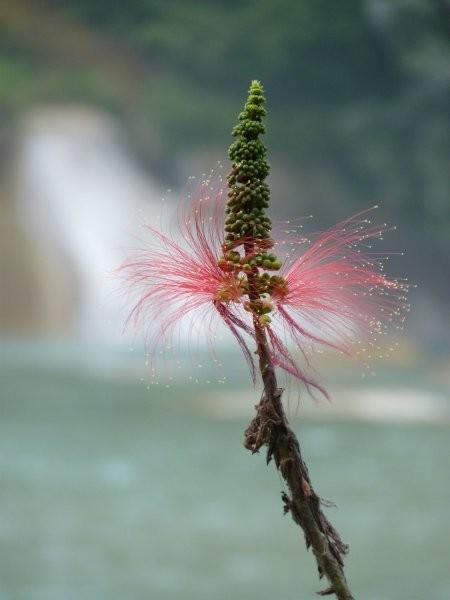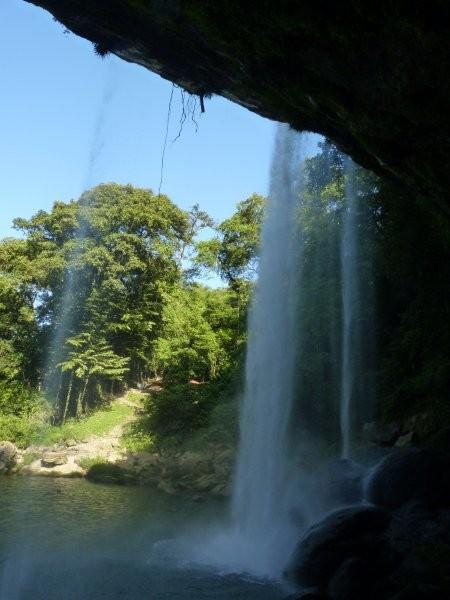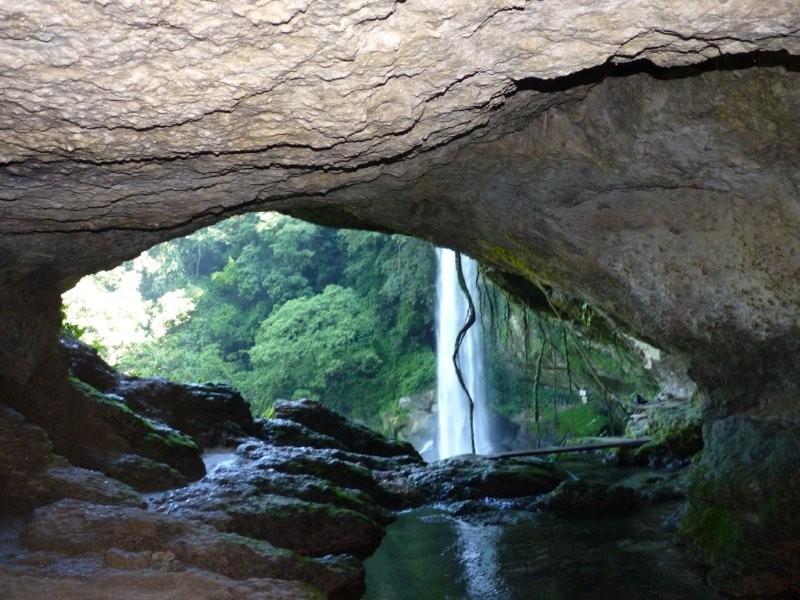 25-11-2009 om 00:00 geschreven door lucas

25.10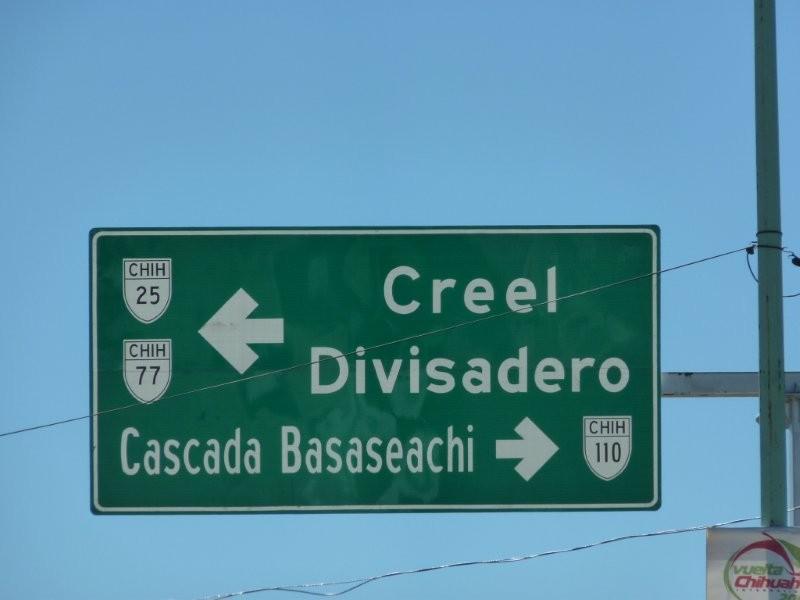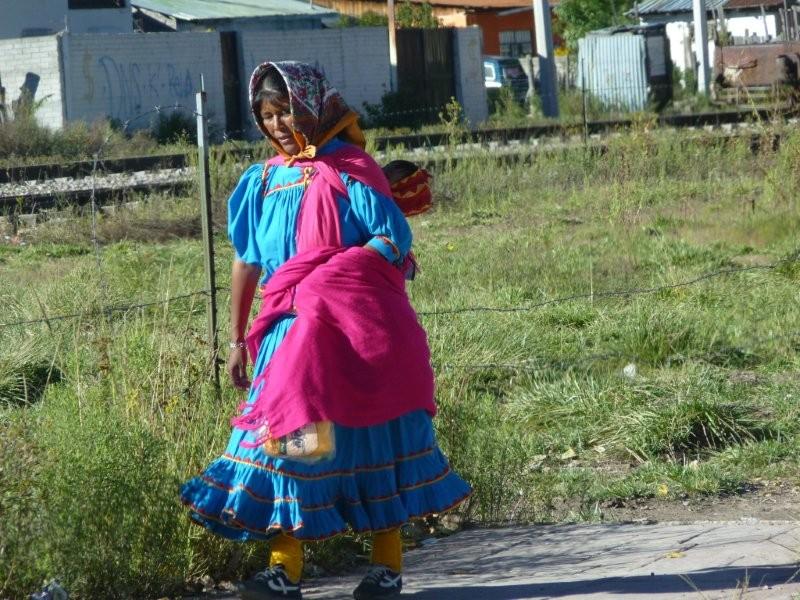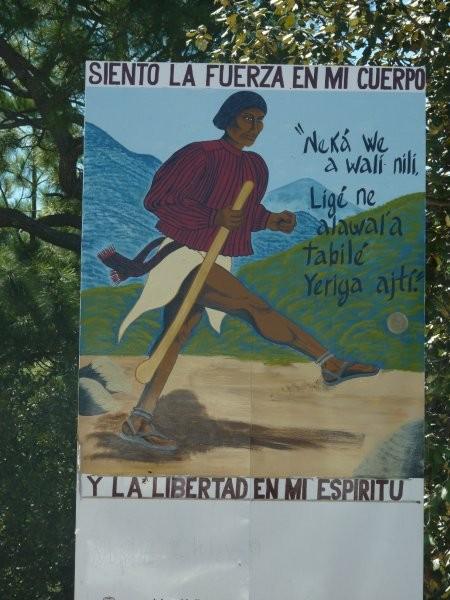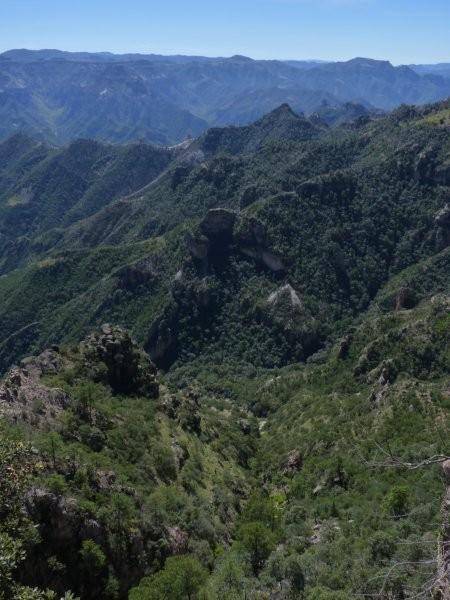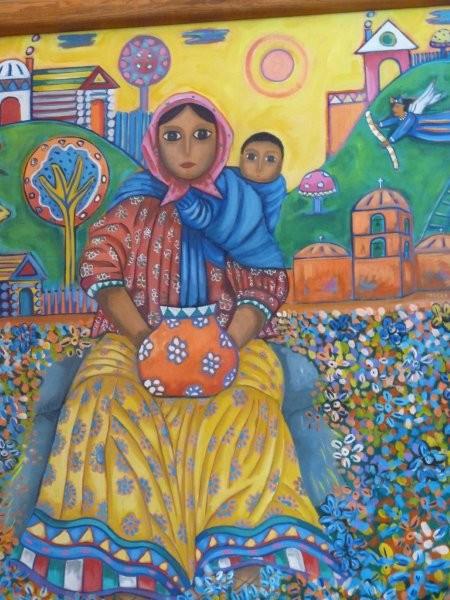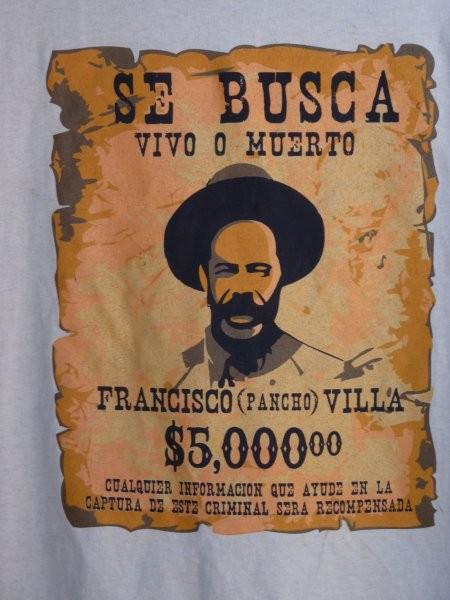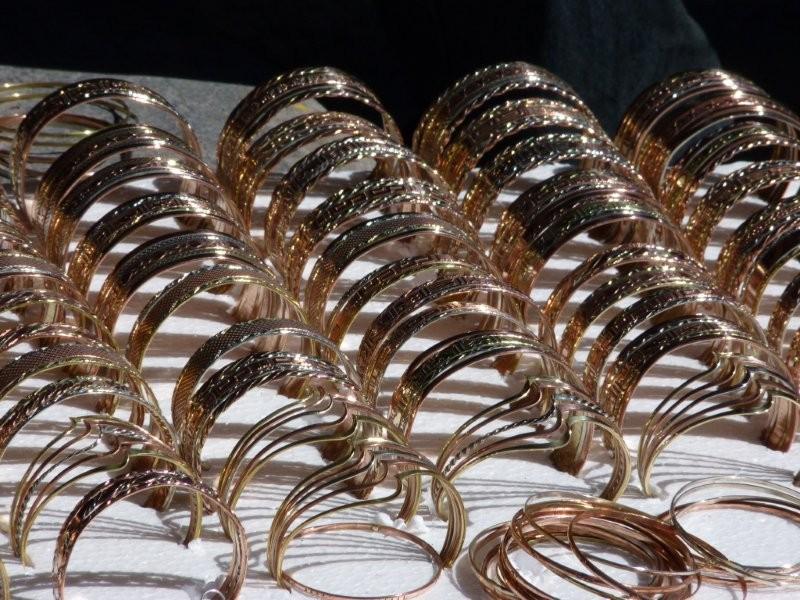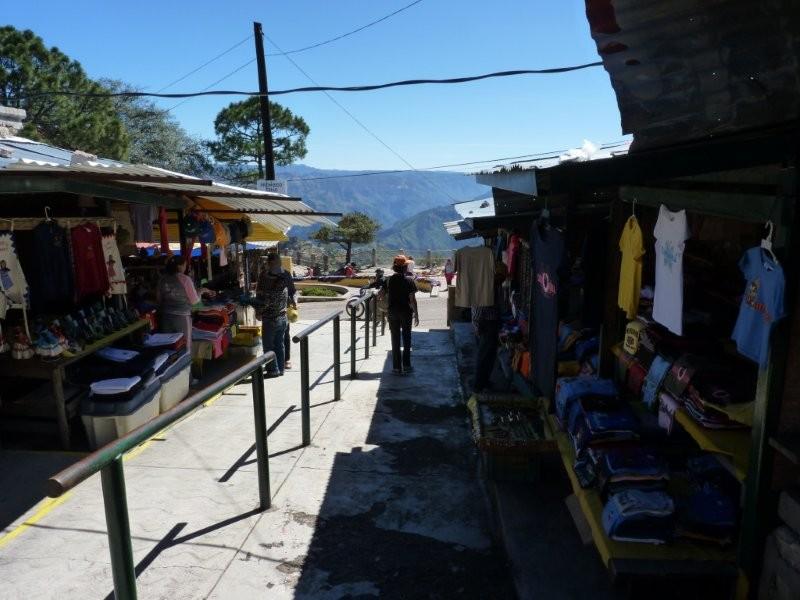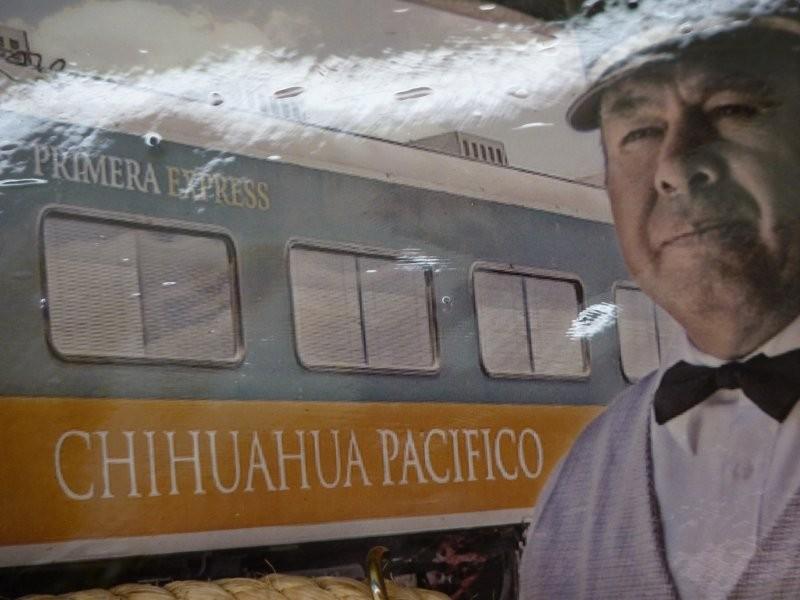 25-11-2009 om 00:00 geschreven door lucas

24-11-2009

Chiapas, San Cristobal
On the local markets local farmproduce, sheeps wool, household stuff, colorful masks, bric-a- brac but also magnificent scarfs and walltapistry is being sold by women and children, girls wearing black skirts of thick sheepwool and a blueish embroided tunic on top of a white or colored satin Ďblouseí. Men wear Ė on sundays- their best top of white sheepskin or a whitish poncho on black and mostly very dirty trousers, for they work the land, and in case of the herbs needed for ceremonies and or rituals, or the many natural medicines do so in group. Donít forget to visit the small Museo del Medicino Chiapas, for it teaches you which colored candle is good for what disease: this is real Chiapas-country where the indigenas already ages ago fought willingly amongst themselves, then against the Spanish occupation, then and as recently as 1994 as machinegunning Zapatistas the central government. Today they still loudly come up for more rights, more investment by central and provincial authorities, more rights also for women who still barefooted try to sell all day long with their youngest children handicraft and bric-a-brac to Mexican and foreign visitors who indulge the quiet San Cristobalsís main plaza, visiting magnificent churches of Santo Domingo or the cathedral, or enjoying the local fiesta con musica, fireworks and firecrackers, local dishes and local tequila or metzcal.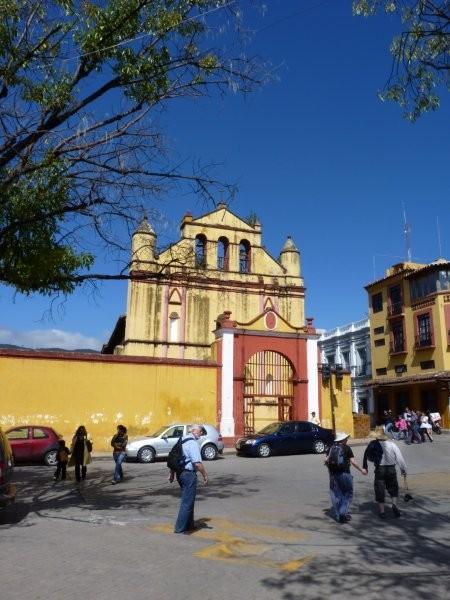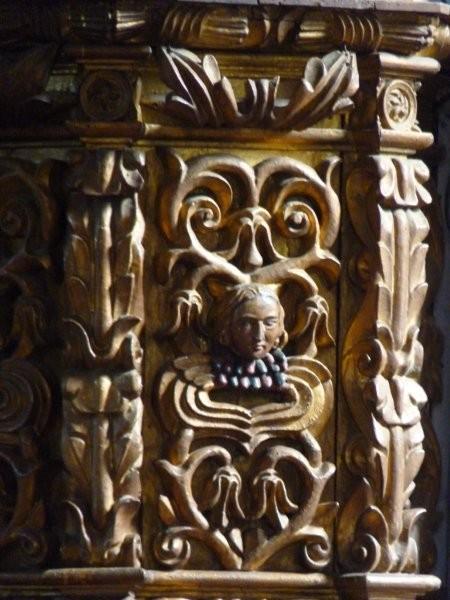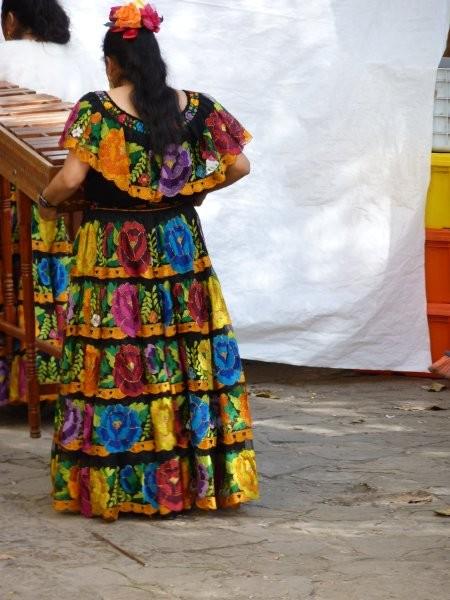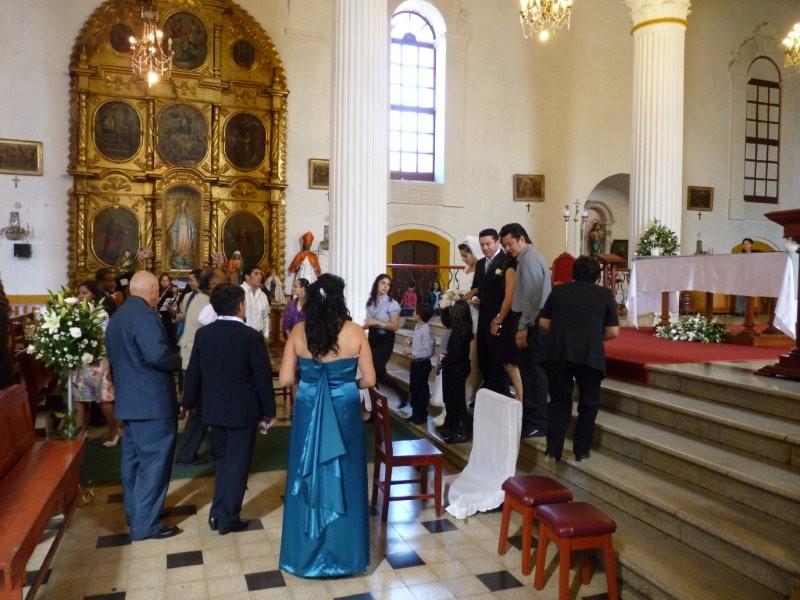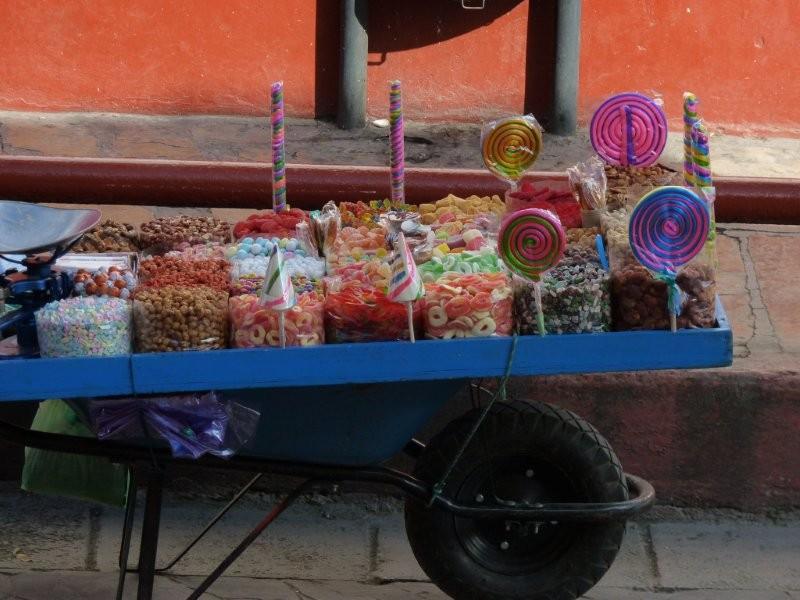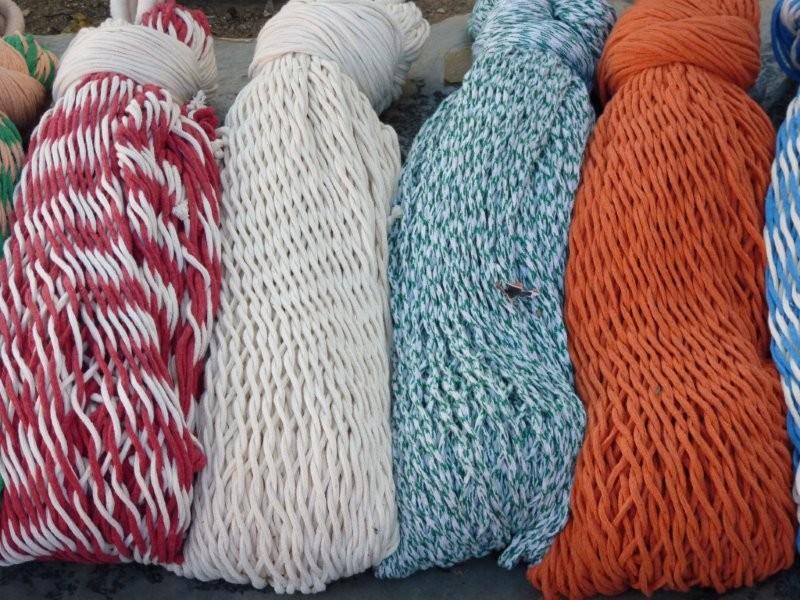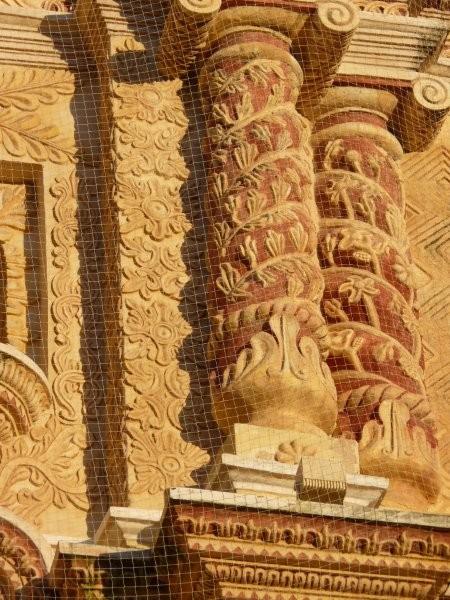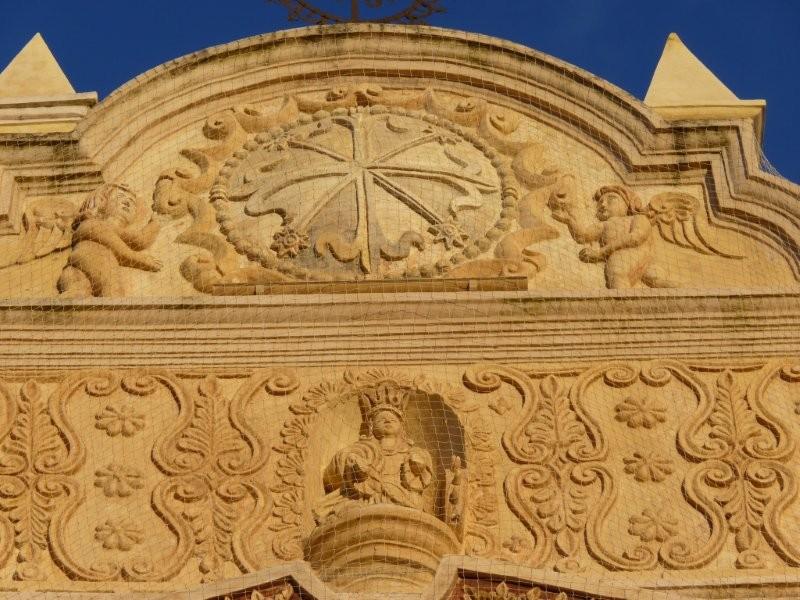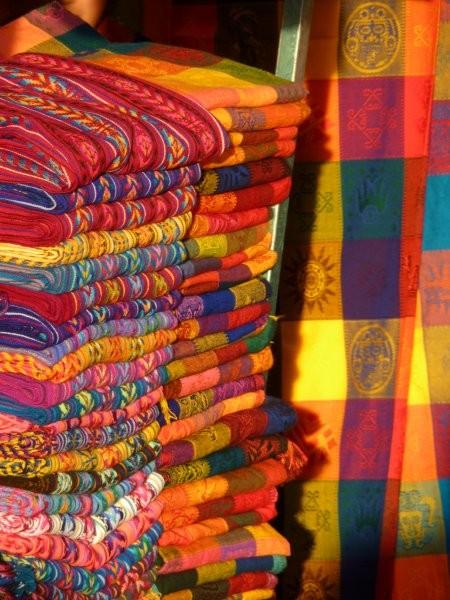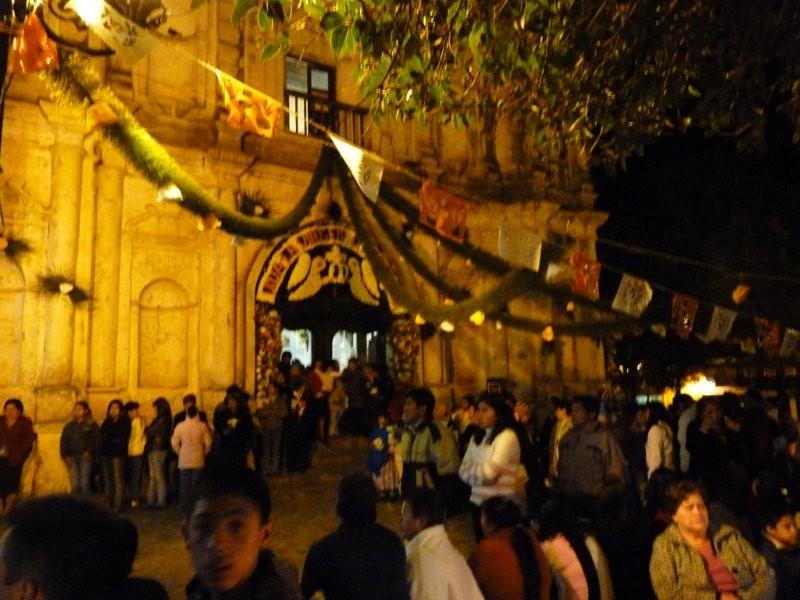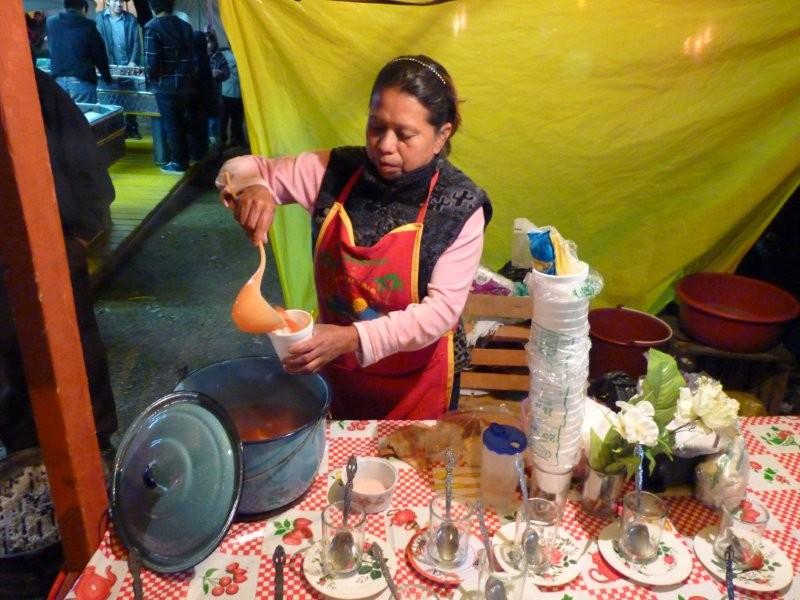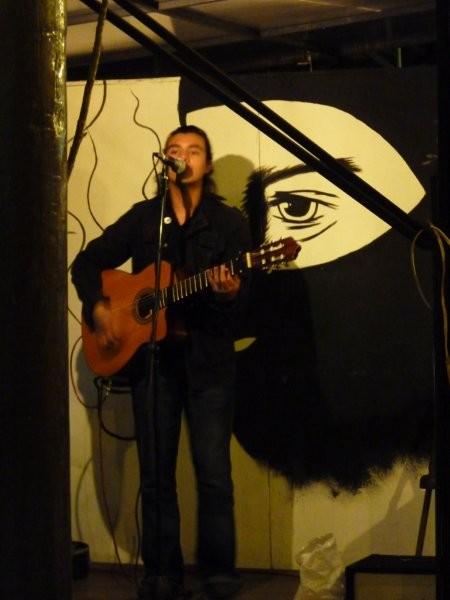 24-11-2009 om 00:00 geschreven door lucas

23-11-2009

mayordomes and the old cults
The churchfloor of San Juan Chaluma is covered with pine needles, except there where the families come to kneel and pray, on the marblefloor, barefooted, in front of hundreds of candles, loudly praying in their native tongue with the hired in pagan Ďpriestí and serving him metzcal for more and better prayers and eggs for healing purposes of both spirits and other evil (and believe it or not coca cola here is extremely useful, and each family brings a few bottles in church). Tens of families thus make up for a mysterious sphere, where tourists are allowed in but cameras forbidden. The welfare of the tens of Saintsí images is looked after by mayordomes, a committee of wise men yearly selected from amongst the richer, who wear special hats and cloaks to distinguish themselves, therefore are equally tierra prohibida for any camera (which is enforced by local police wearing typical white goatskin poncho, cowboyhats, orangebrown belts and the machete of power). And the local catholic priest? He may serve just to help baptizing the babies, and maybe offsetting where pagan rituals/herbs/prayers should be failing.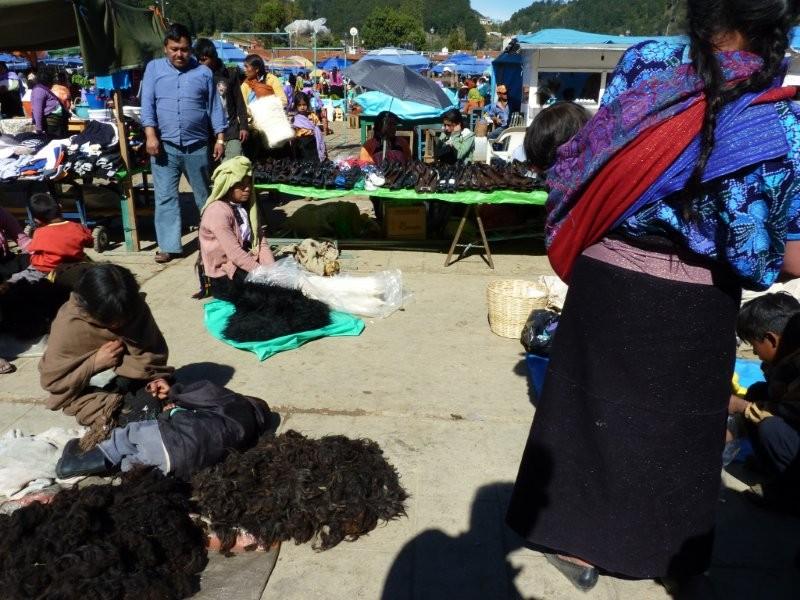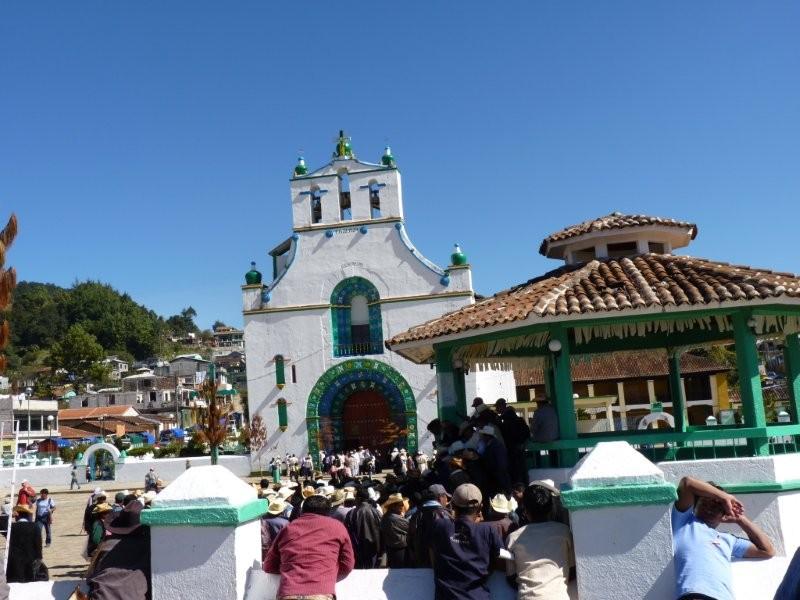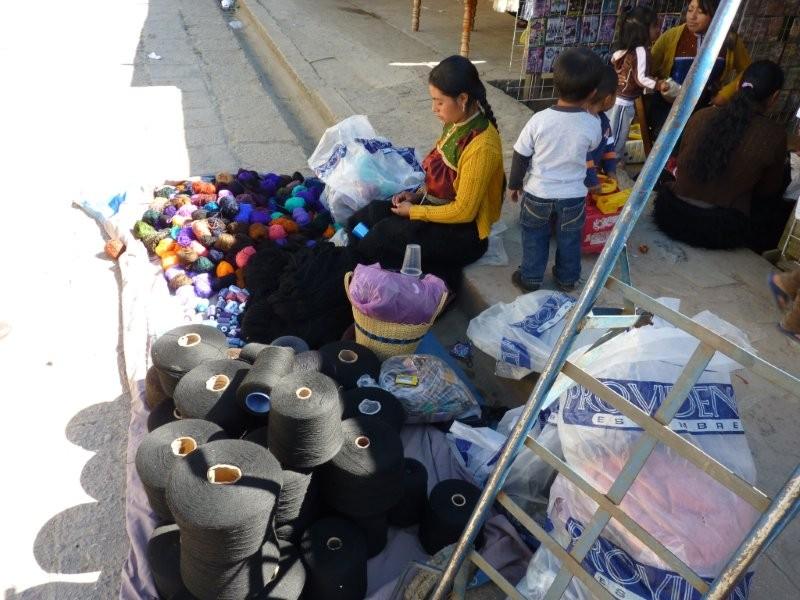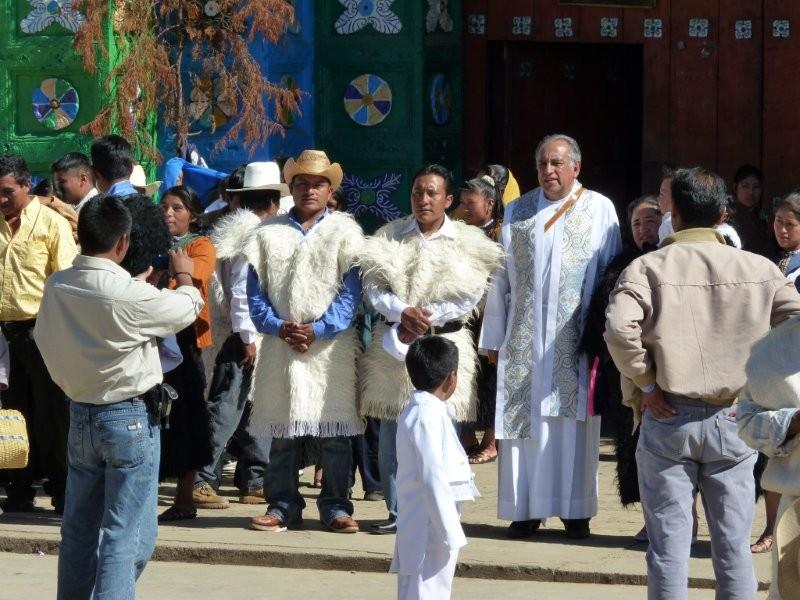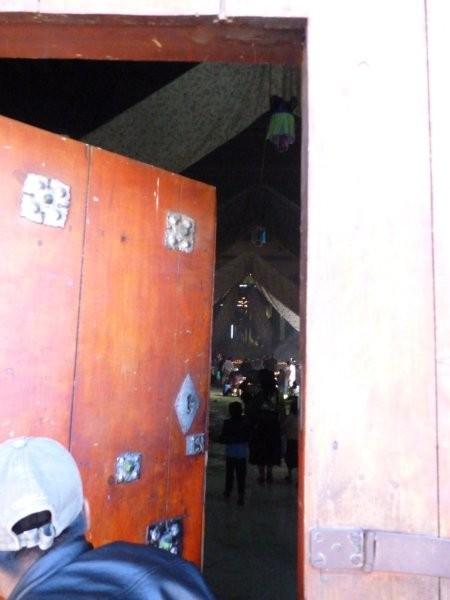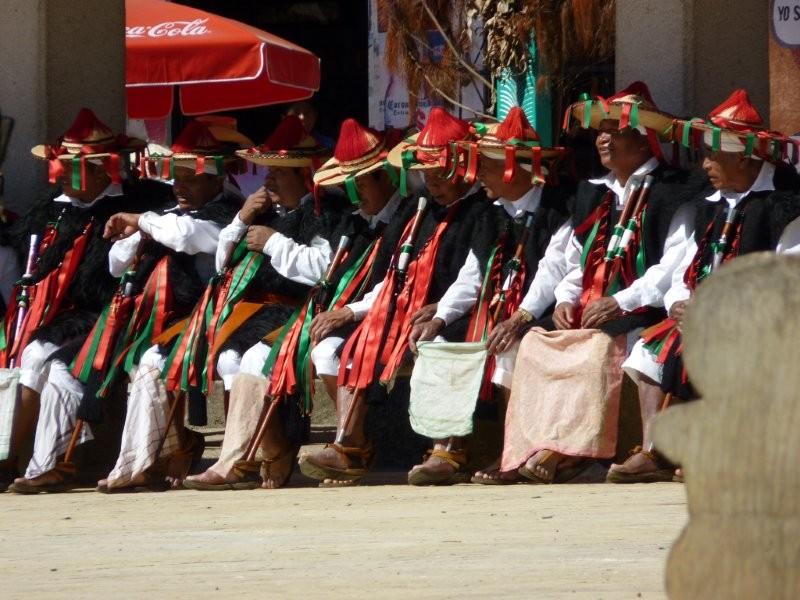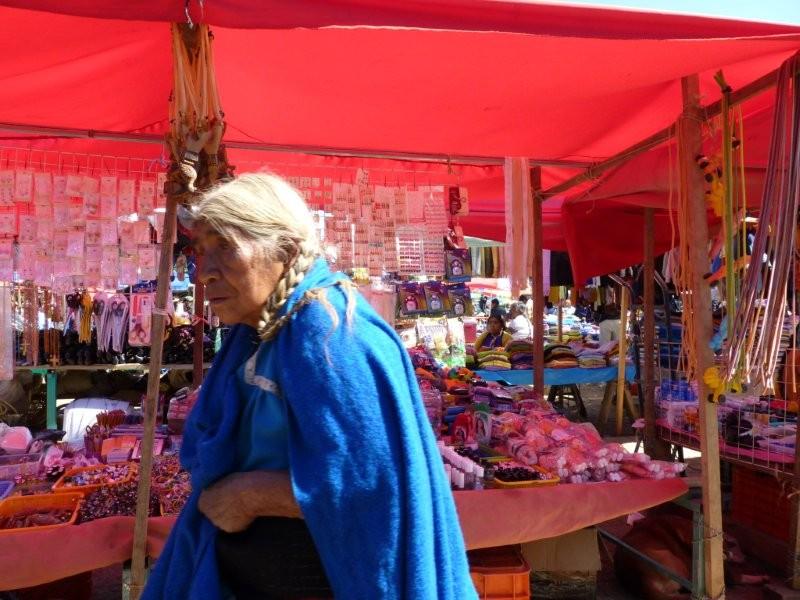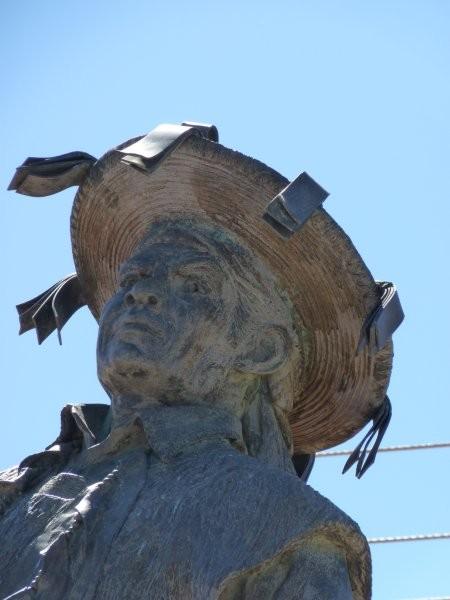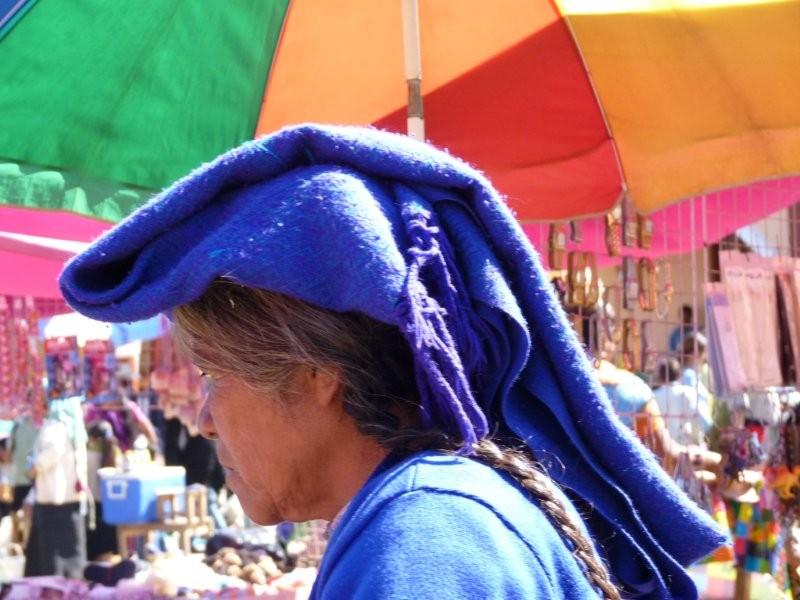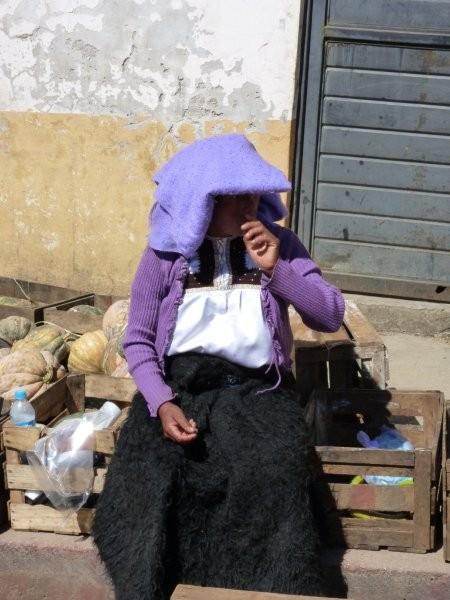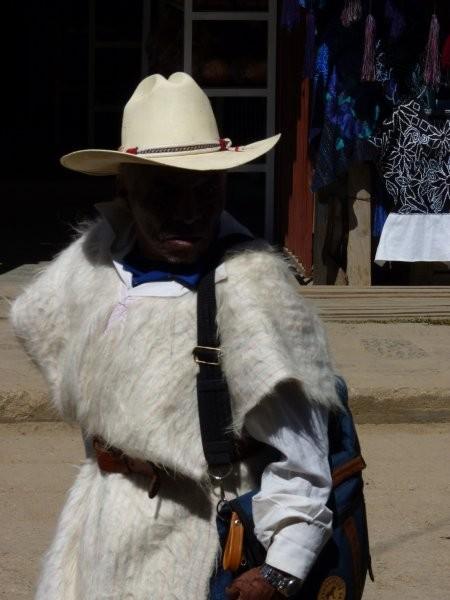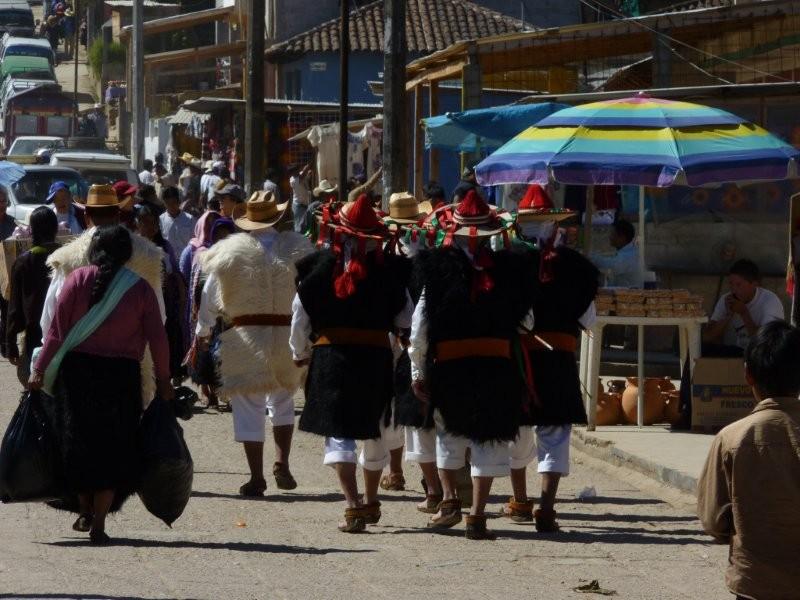 23-11-2009 om 00:00 geschreven door lucas

22-11-2009

colors, candles, shaman
This is where (blue) colors abound, candle in all shapes survive, the shaman use their powers, where babies are born at home with the helping knees of the husband and the experience of the midwife with her herbal and pagan-sacred rituals to bless this new life (and to make sure the placenta is buried in the hut upside down or not whichever you want the next baby male or not). Where the priest is just another insurance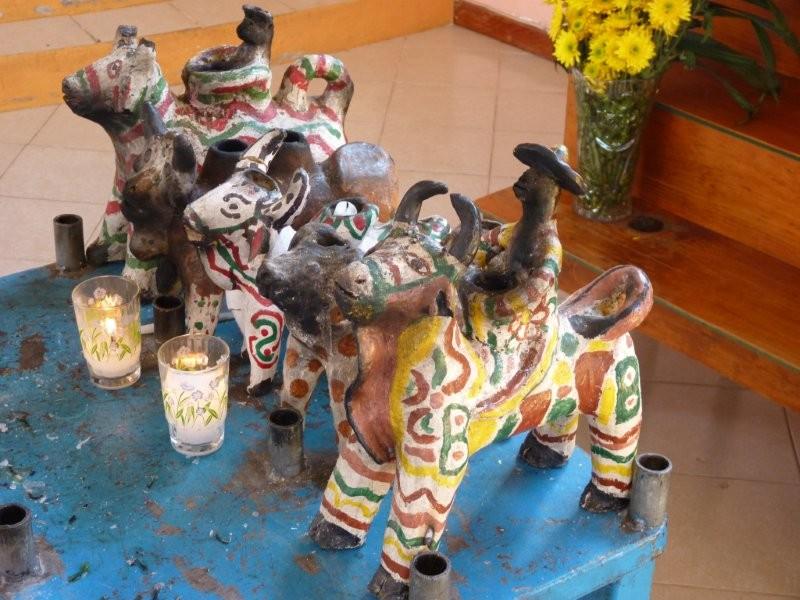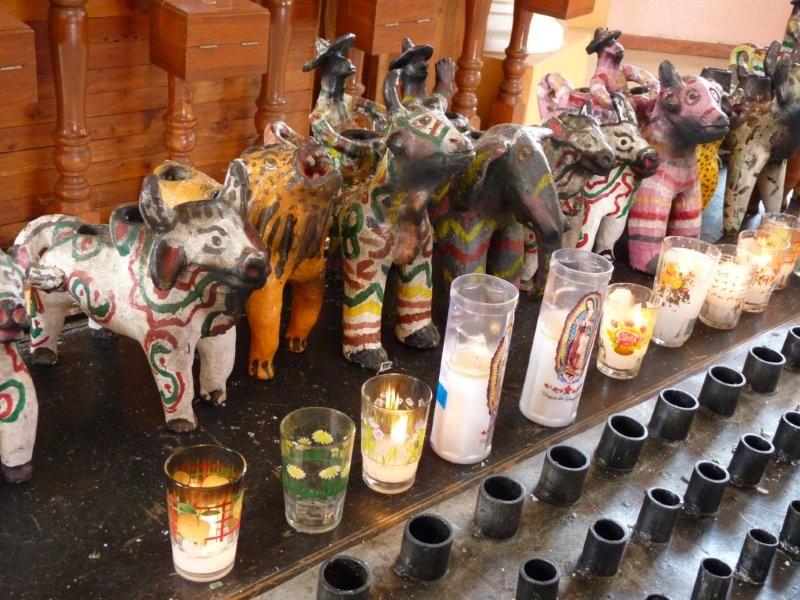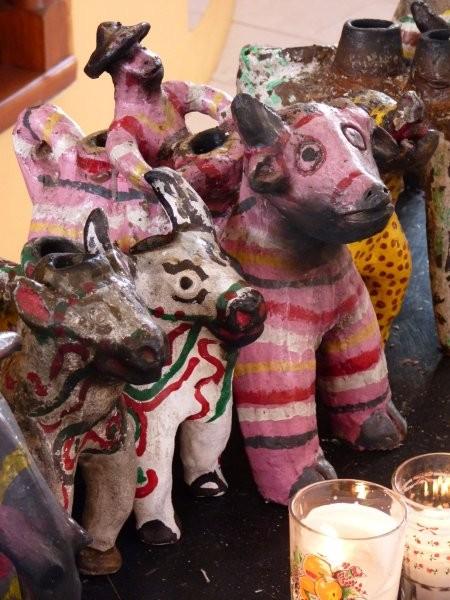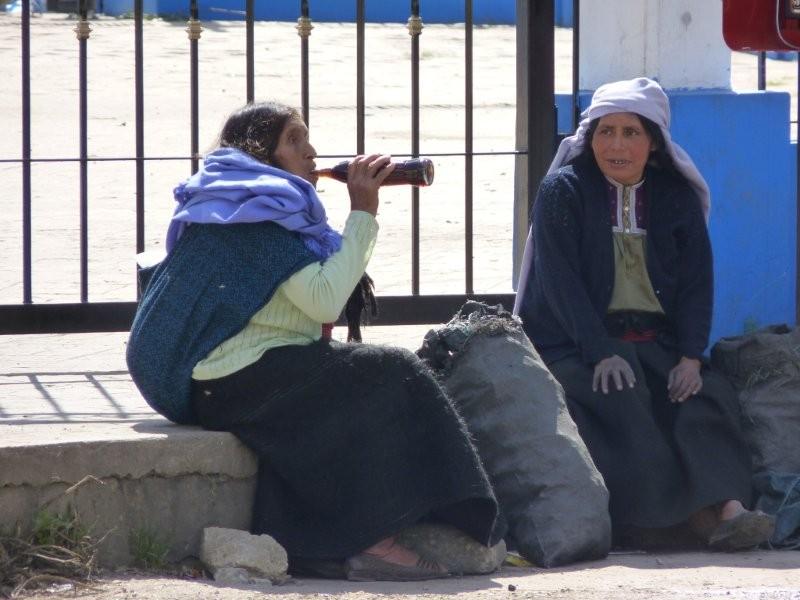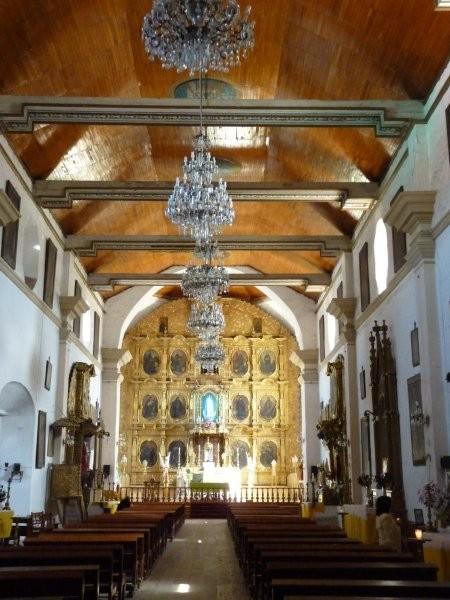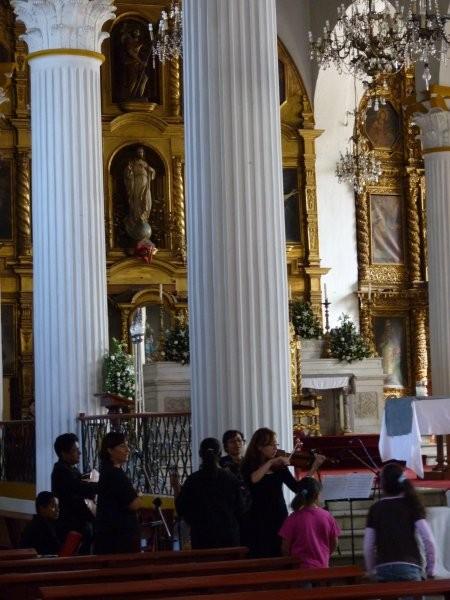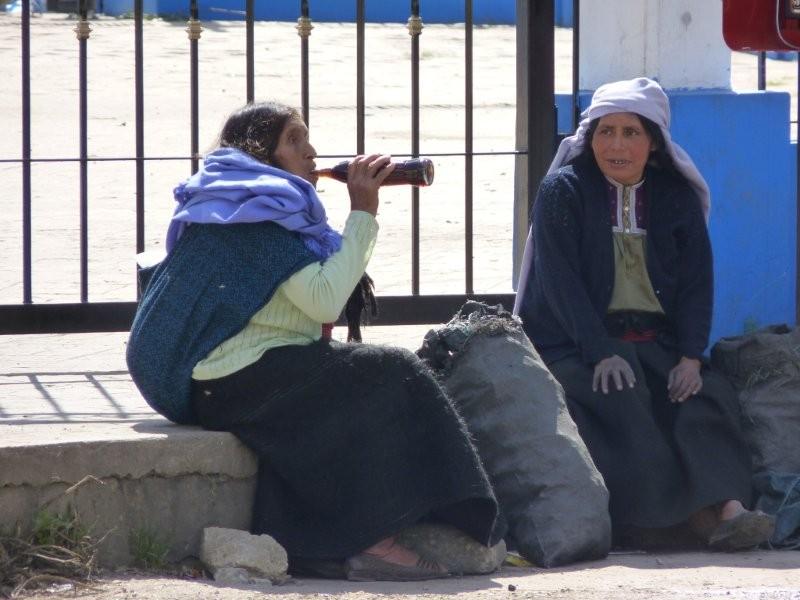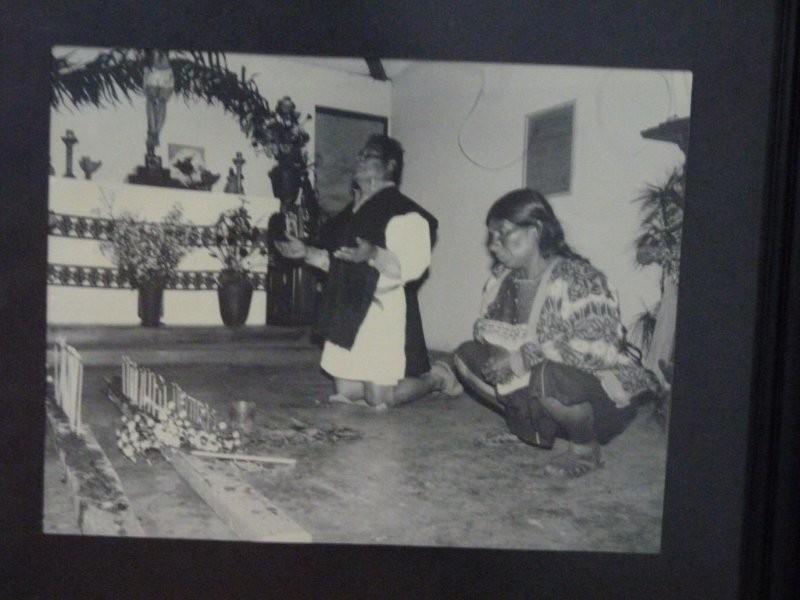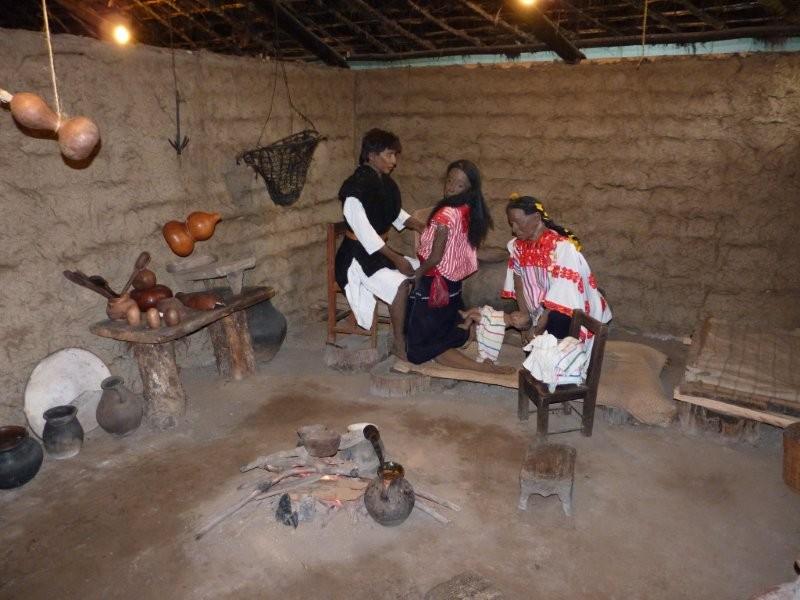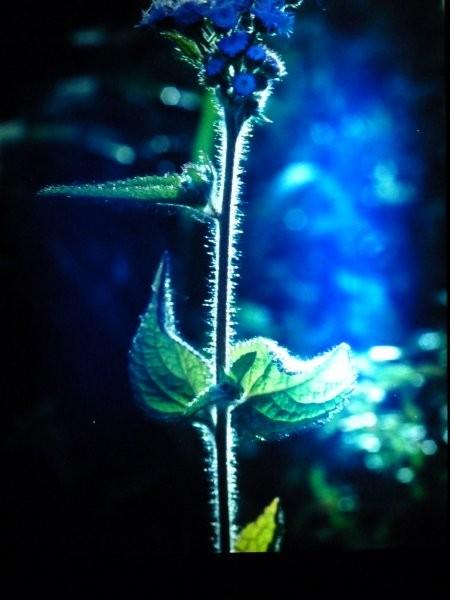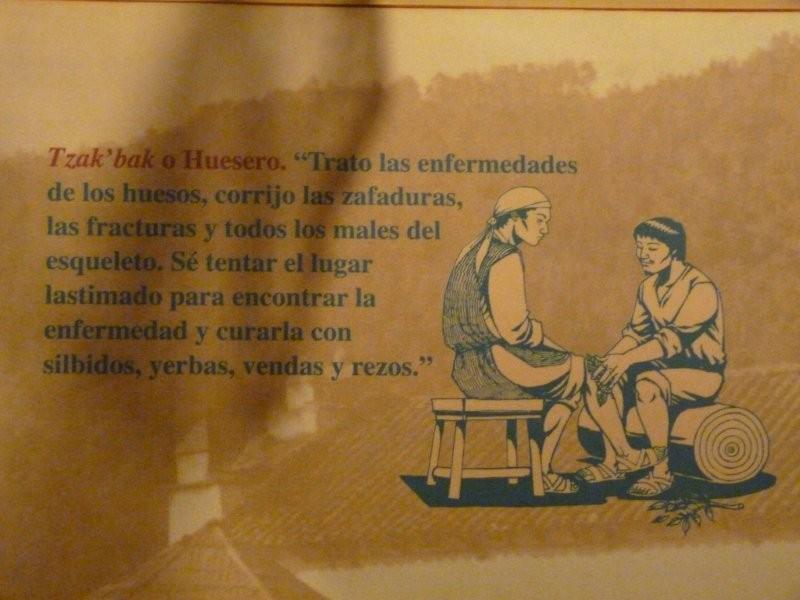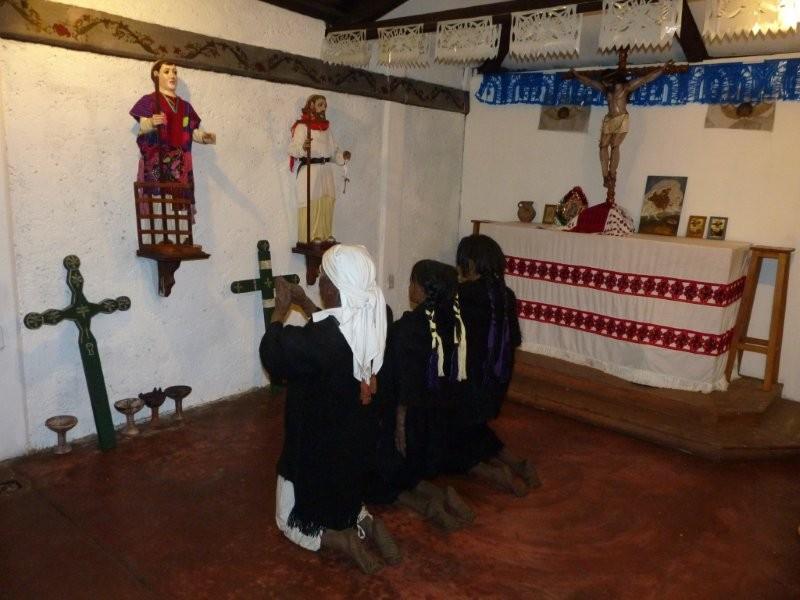 22-11-2009 om 00:00 geschreven door lucas
21-11-2009

Via indigenas-country inland it is San Cristobal where we meet more splendors of Hispanic times around the Plaza, but also a real mix of indigenas pagan rituals combined with 'úcivilized'Ě Catholicism.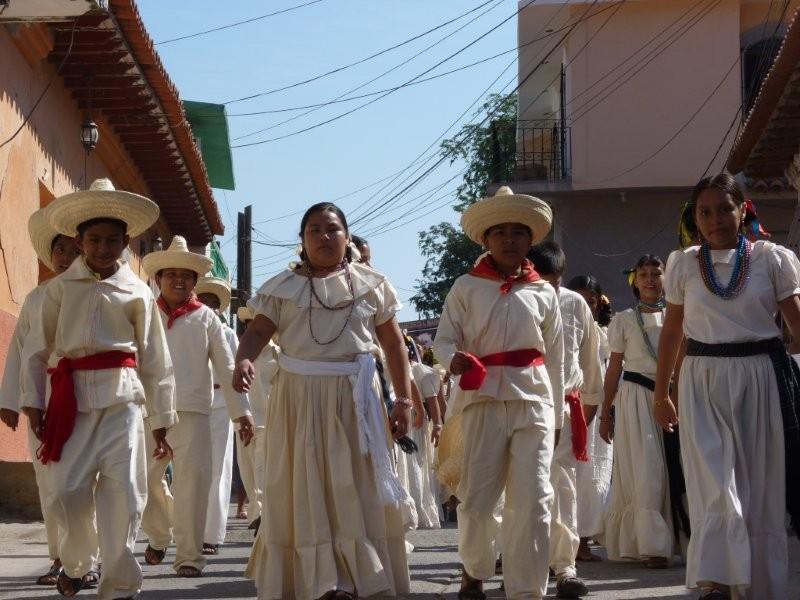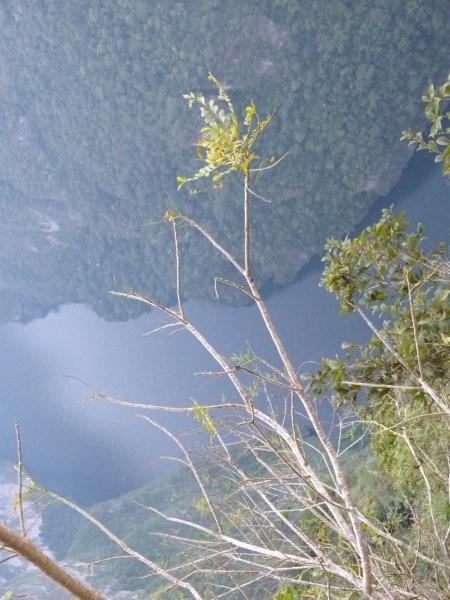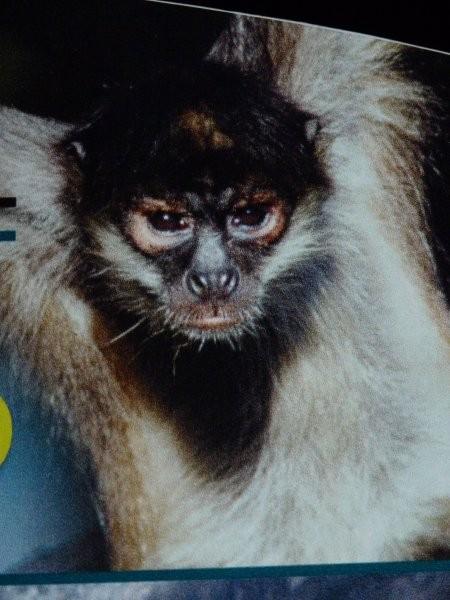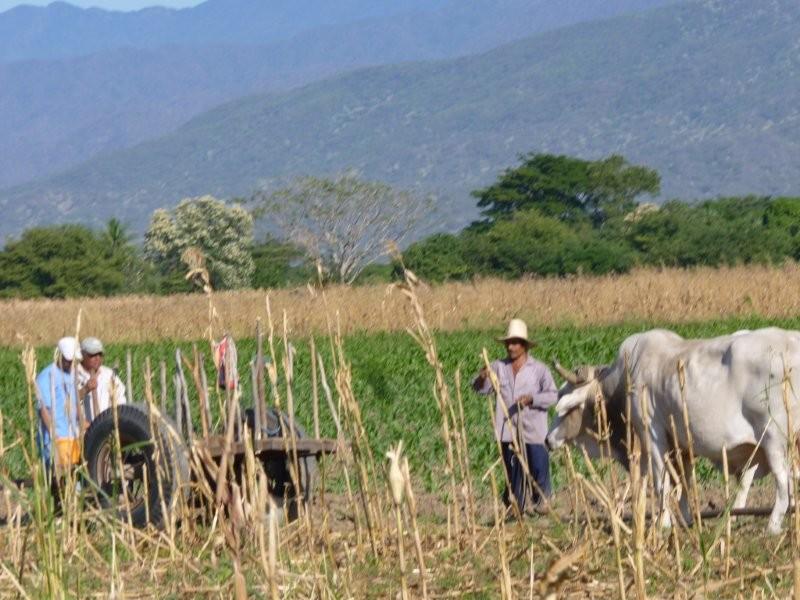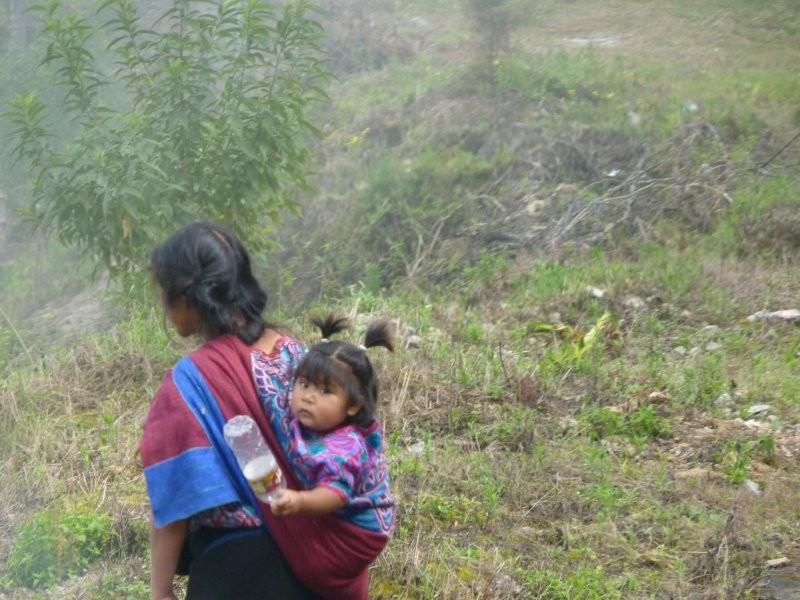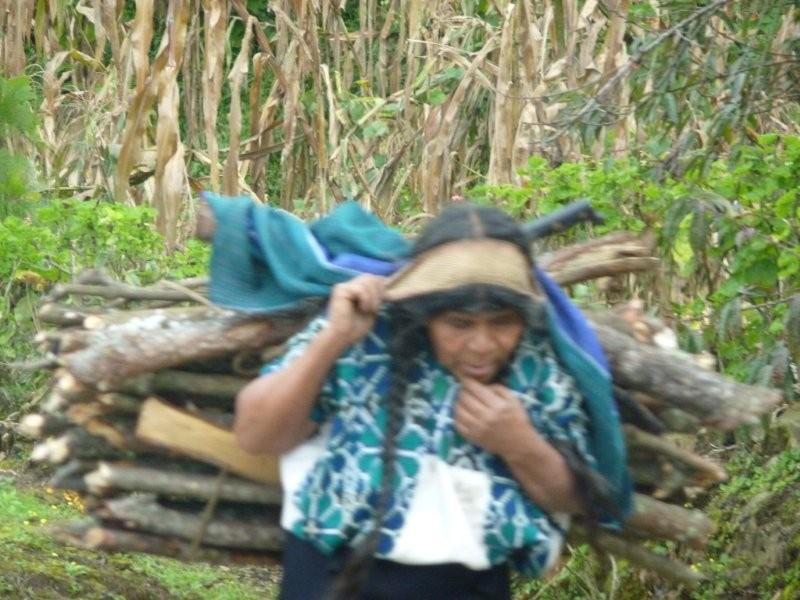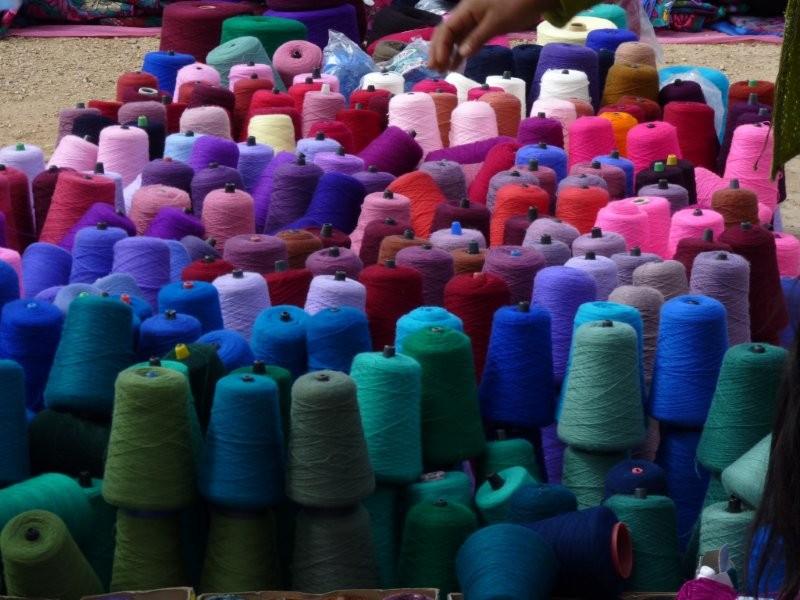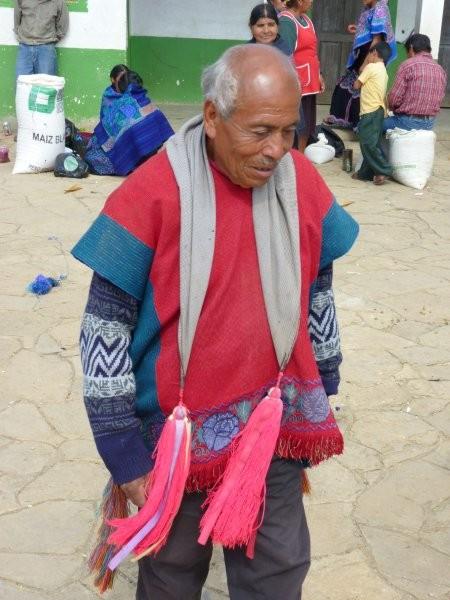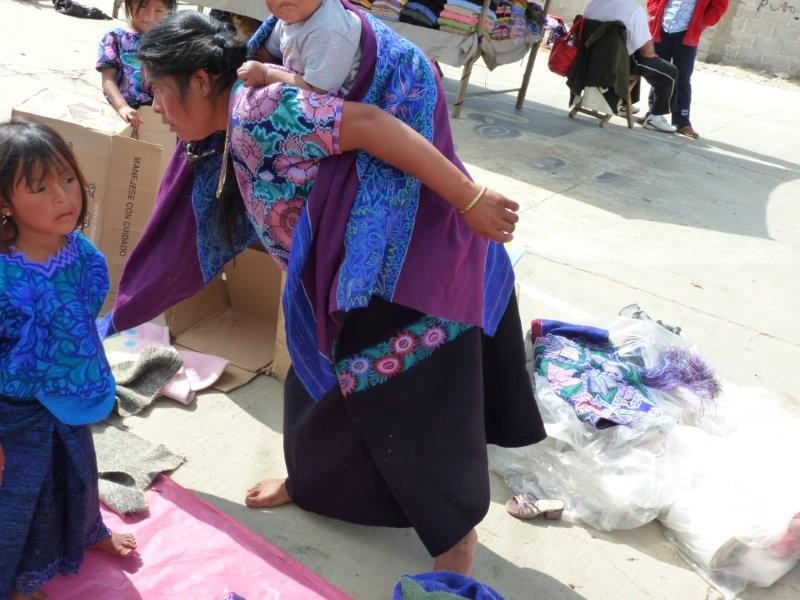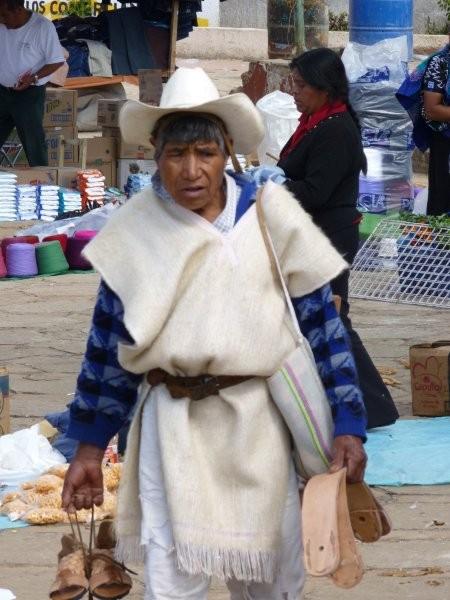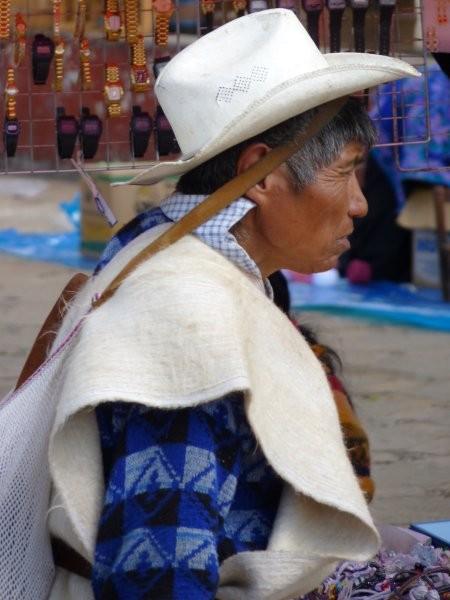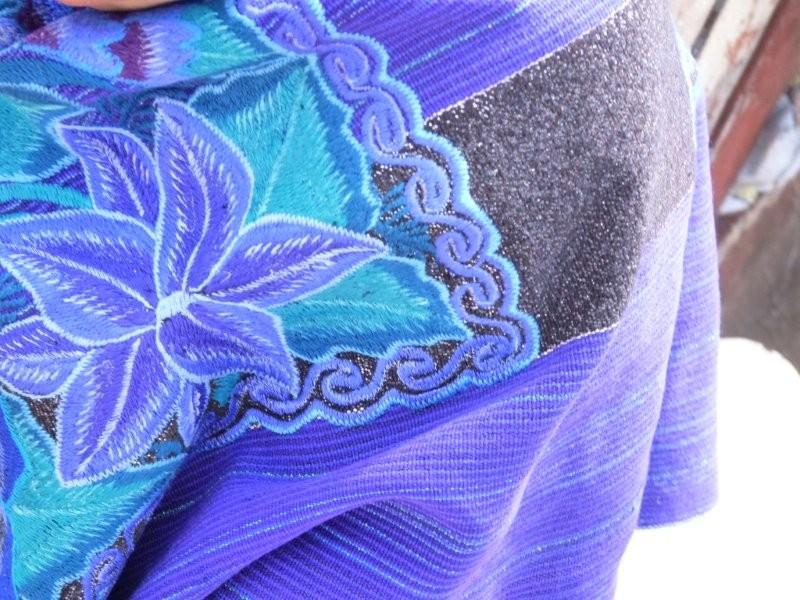 21-11-2009 om 00:00 geschreven door lucas
20-11-2009

the Istmus, then laidback Santa Cruz Huatulco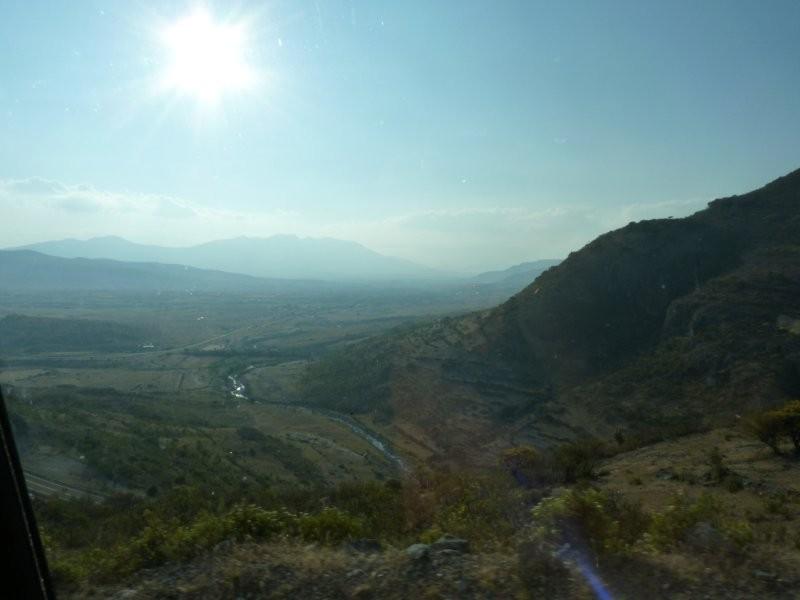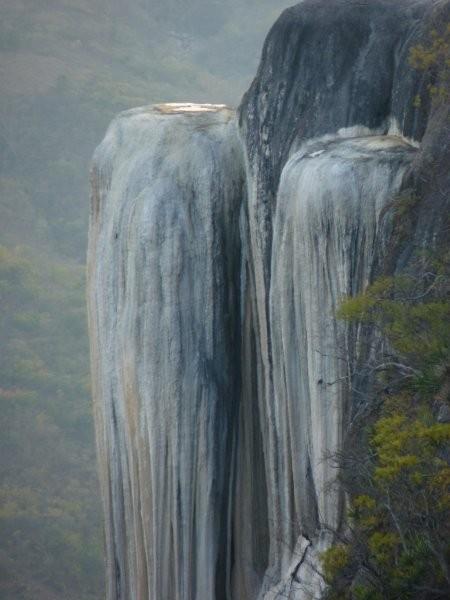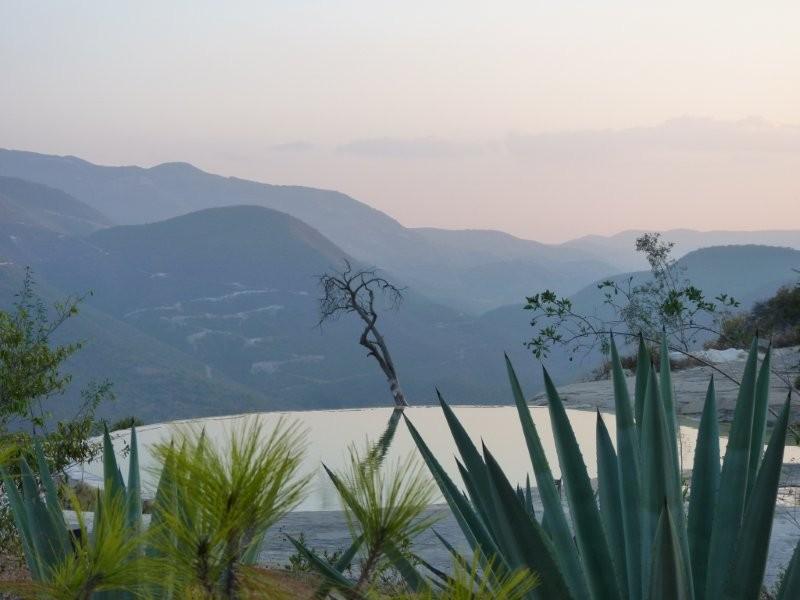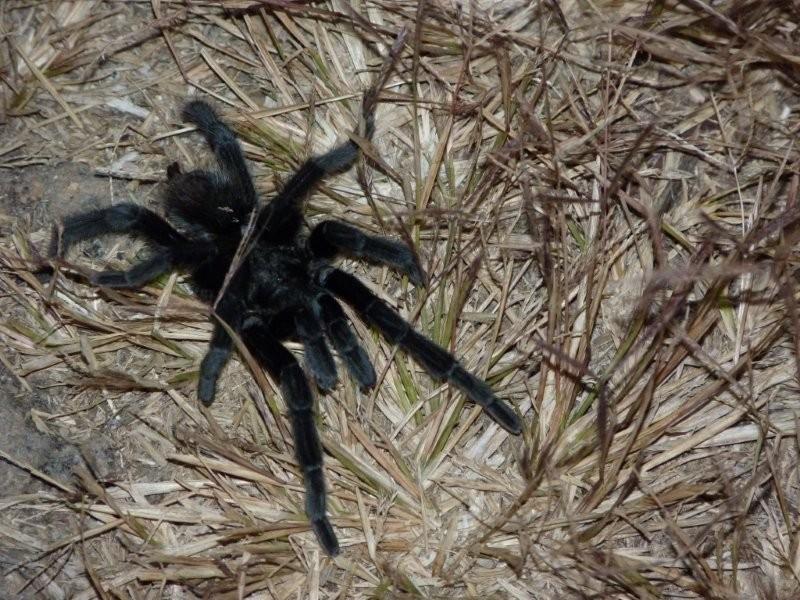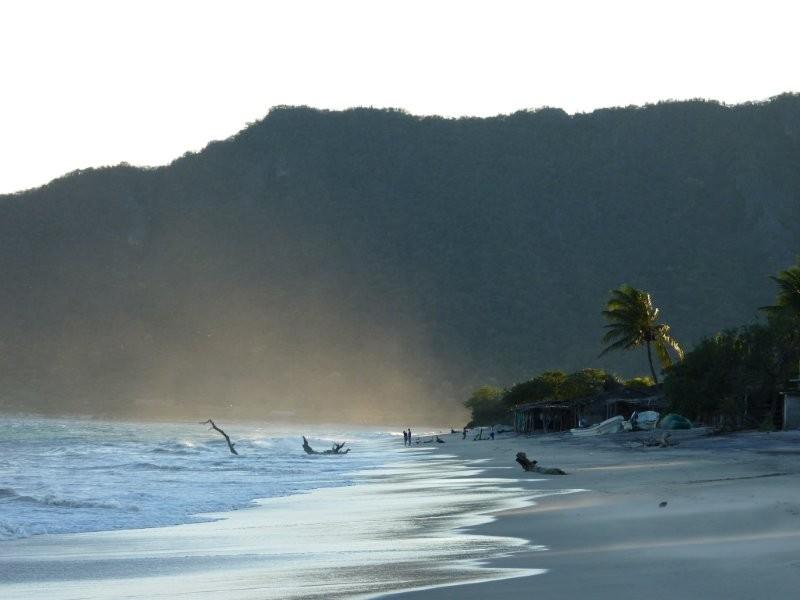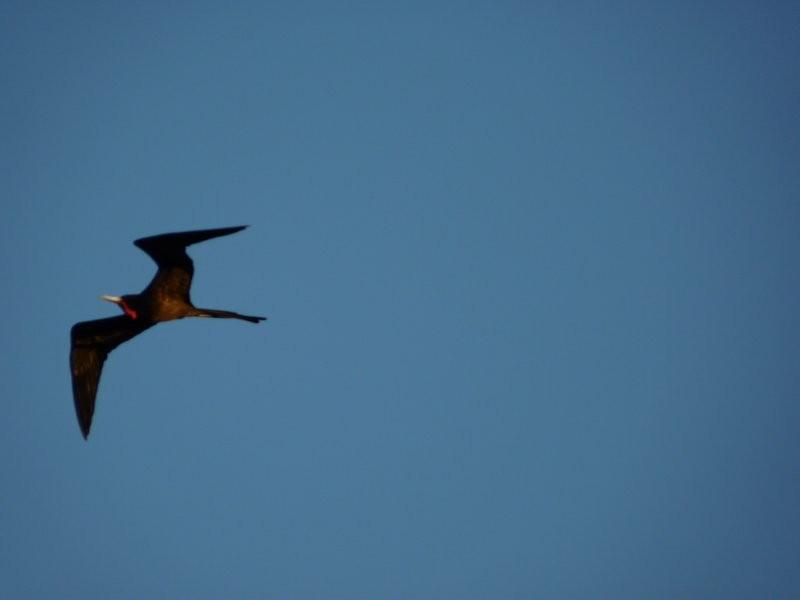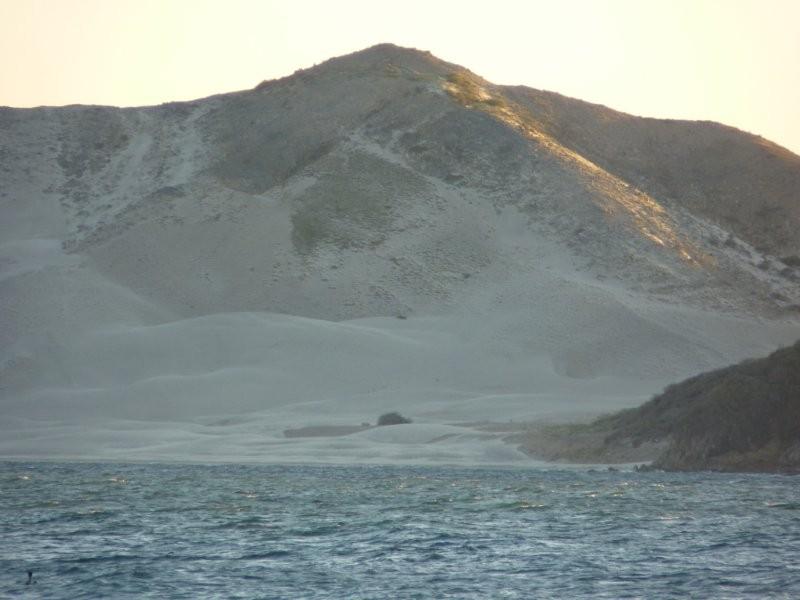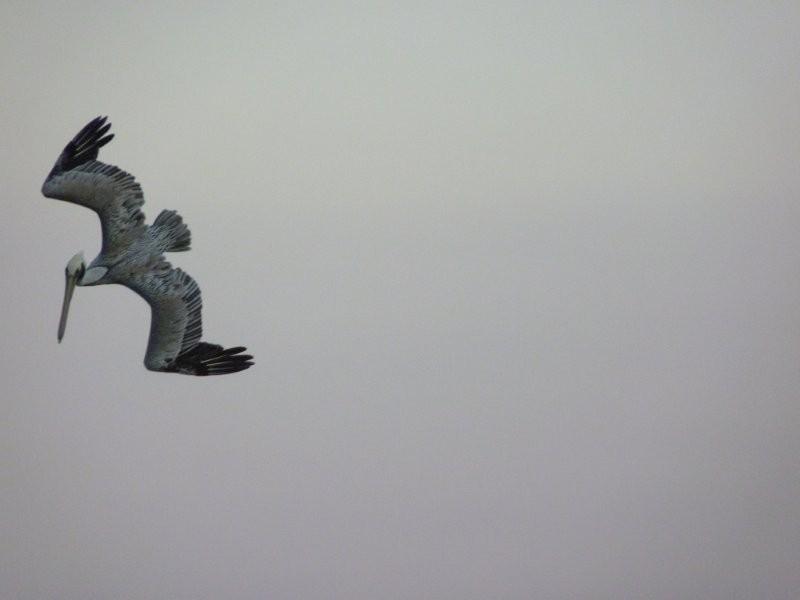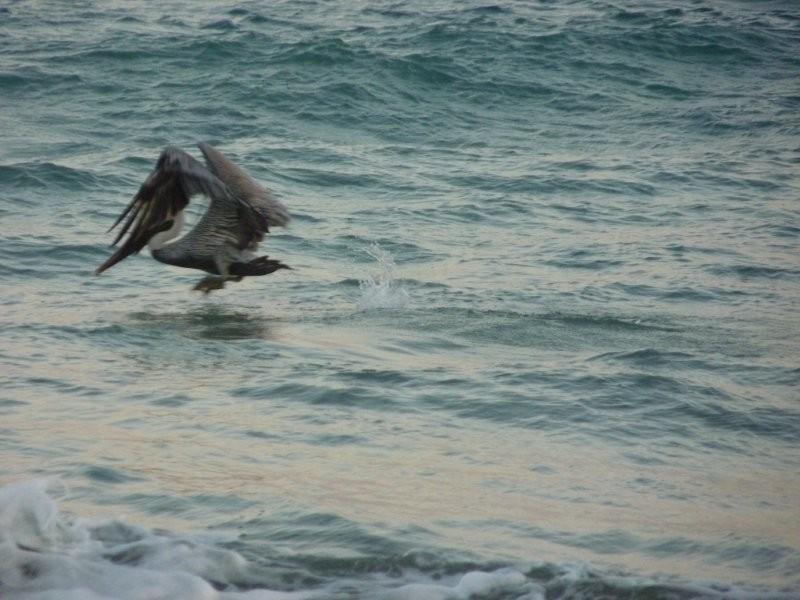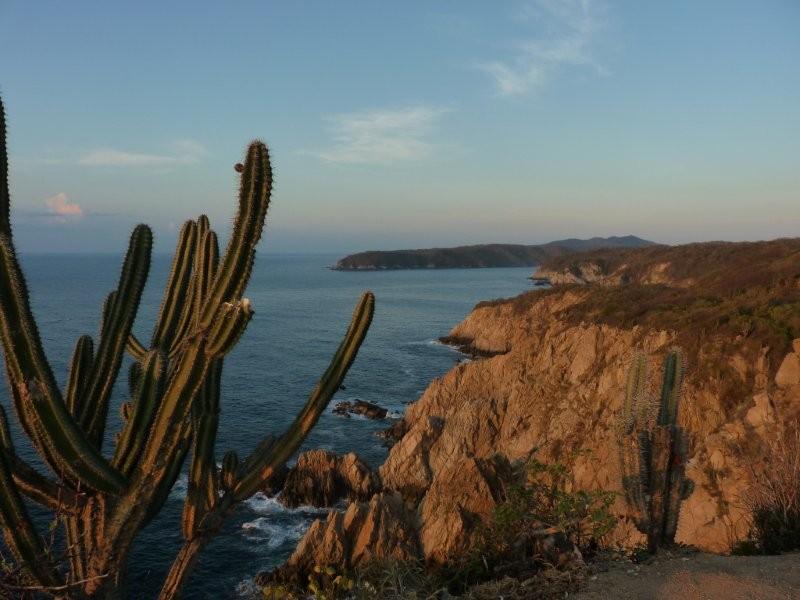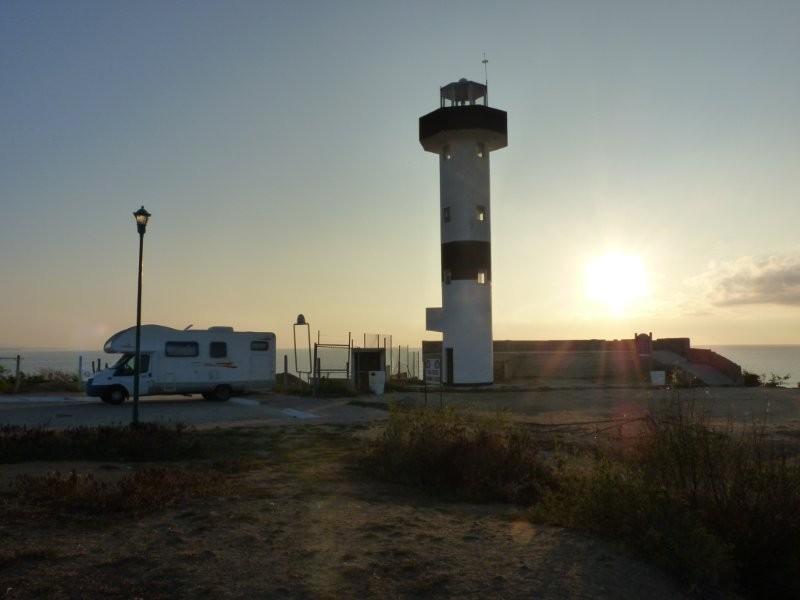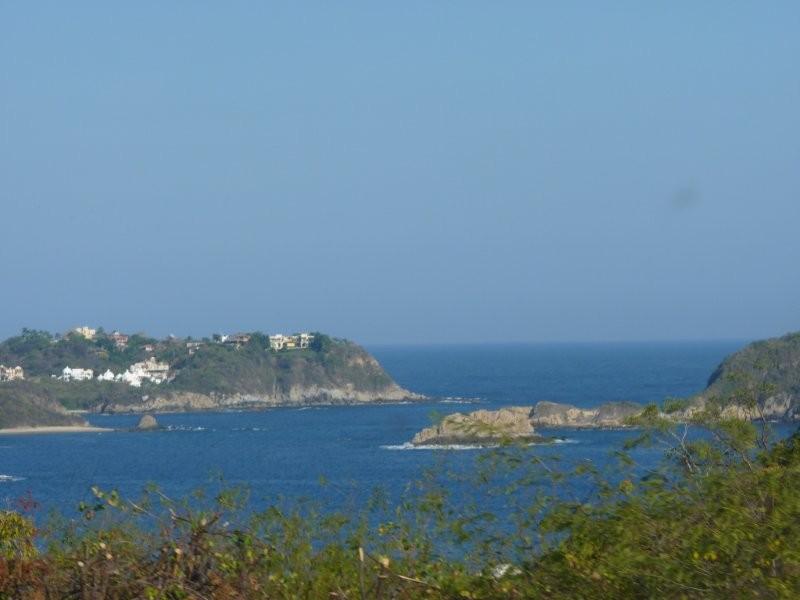 20-11-2009 om 00:00 geschreven door lucas
19-11-2009

the Pacific again, fortified with some metzcal
Before however cruising to Palenque the Pacific kept begging for a visit to windy Salina Cruz at the edge of the Istmus, then laidback Santa Cruz Huatulco, with smaller and larger bays, white beaches, blue water and yet (still) not too crowded due to the economy. But ready for much and much more, even larger hotels, bigger resorts, more condos along the kilometerlong 4-lane, and thus the new Acapulco.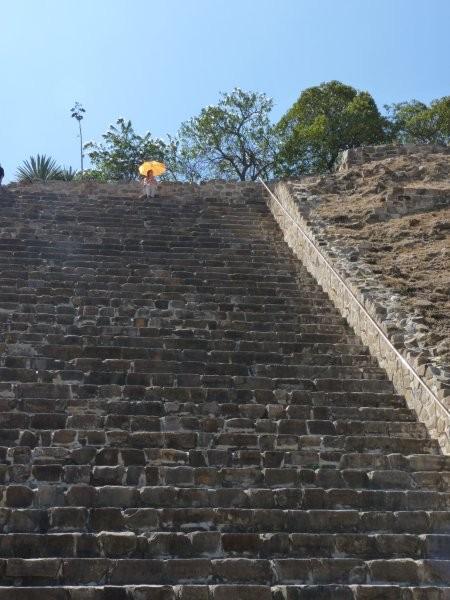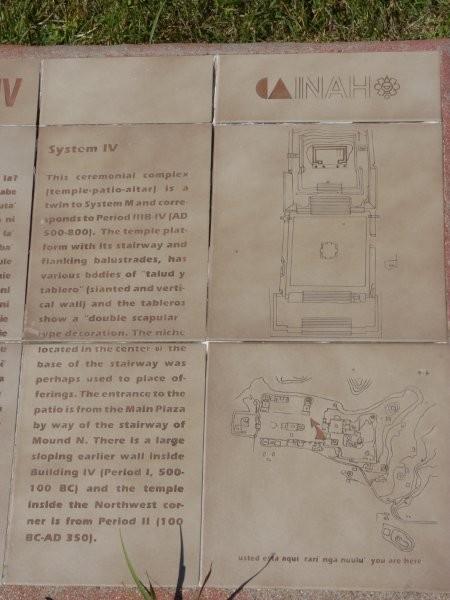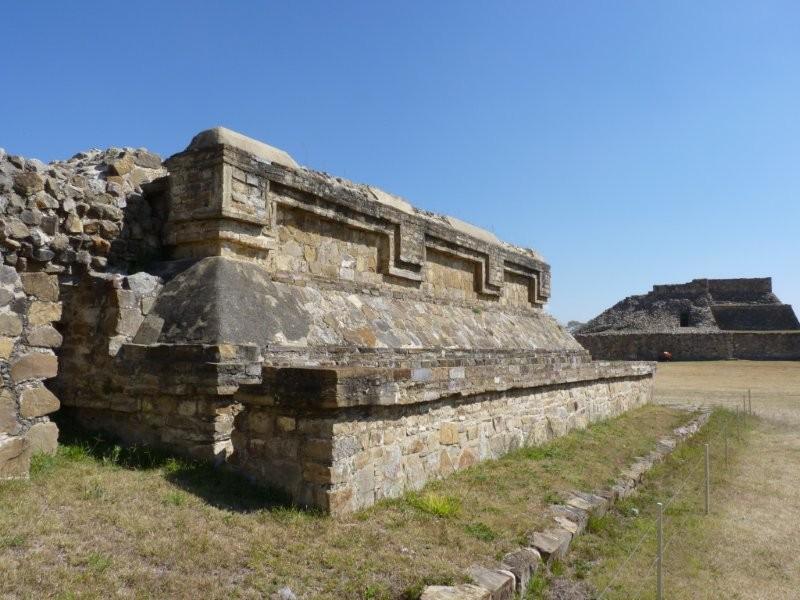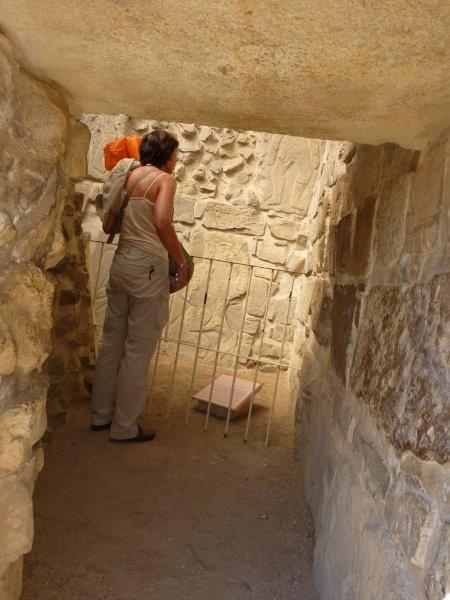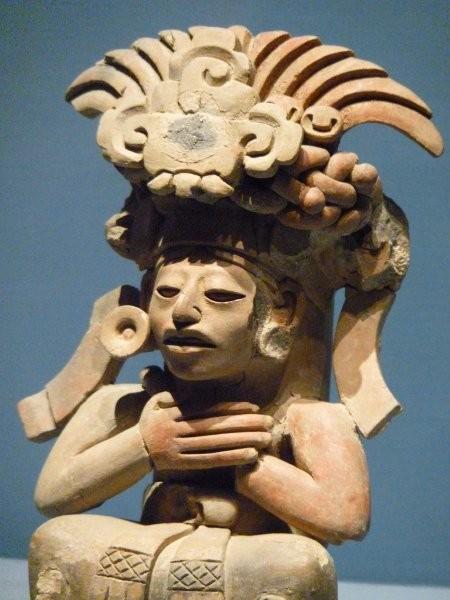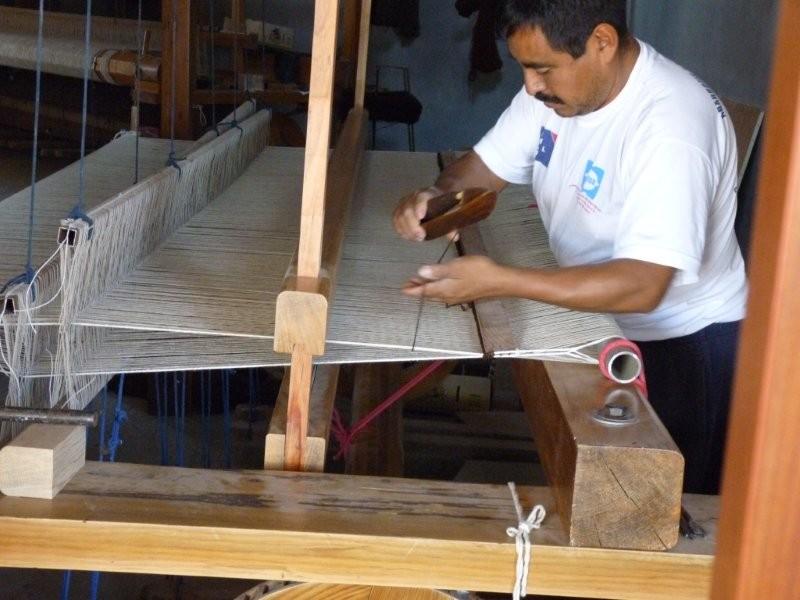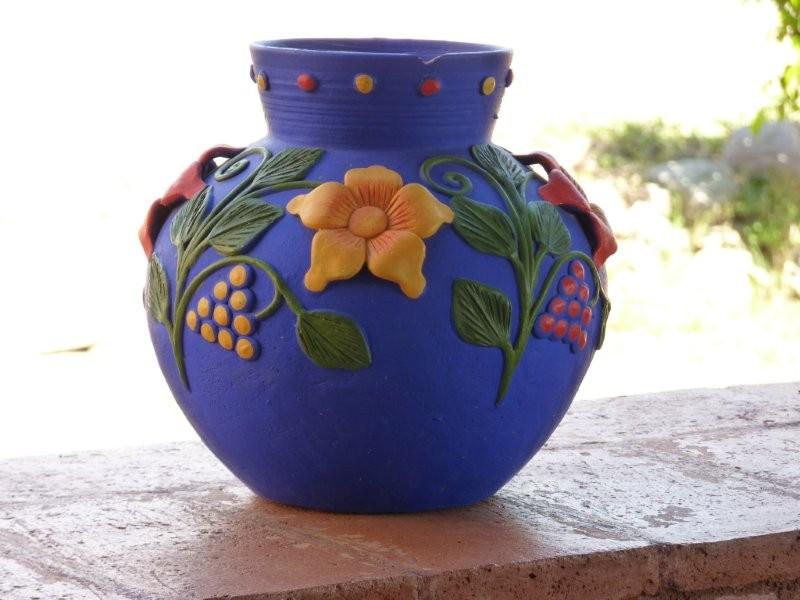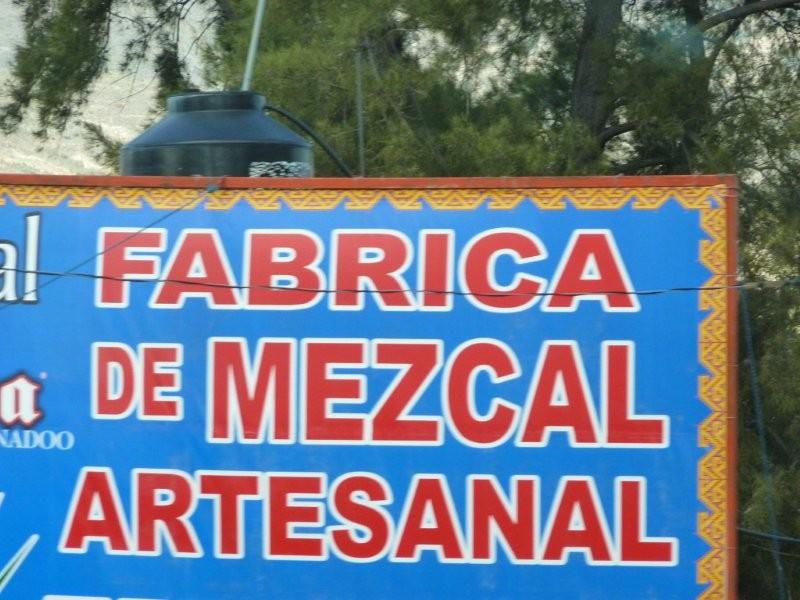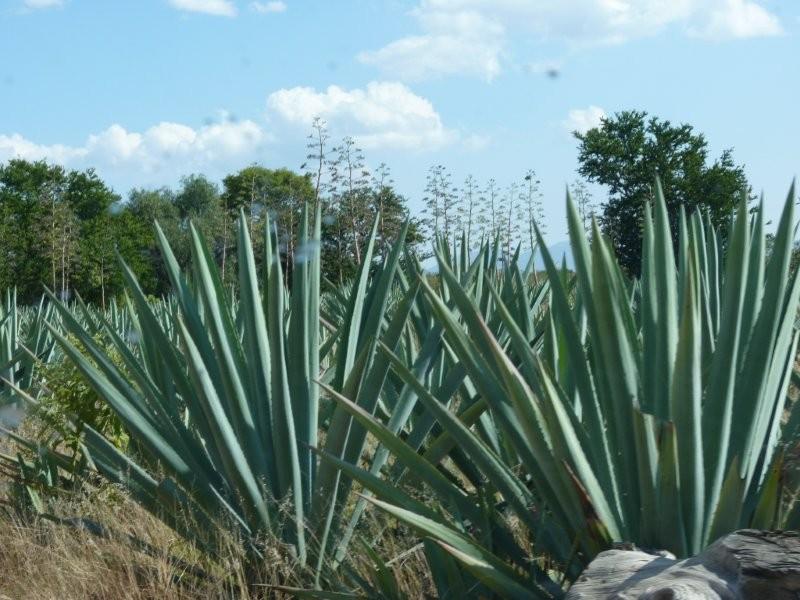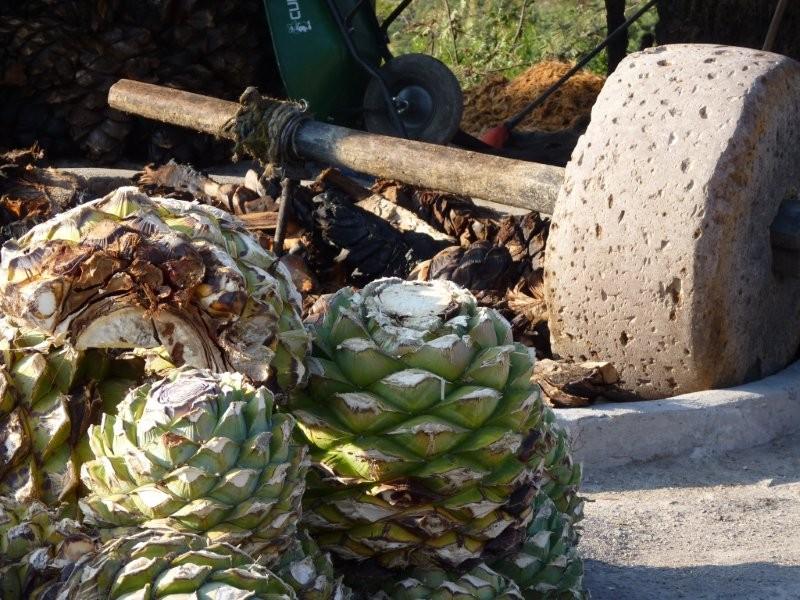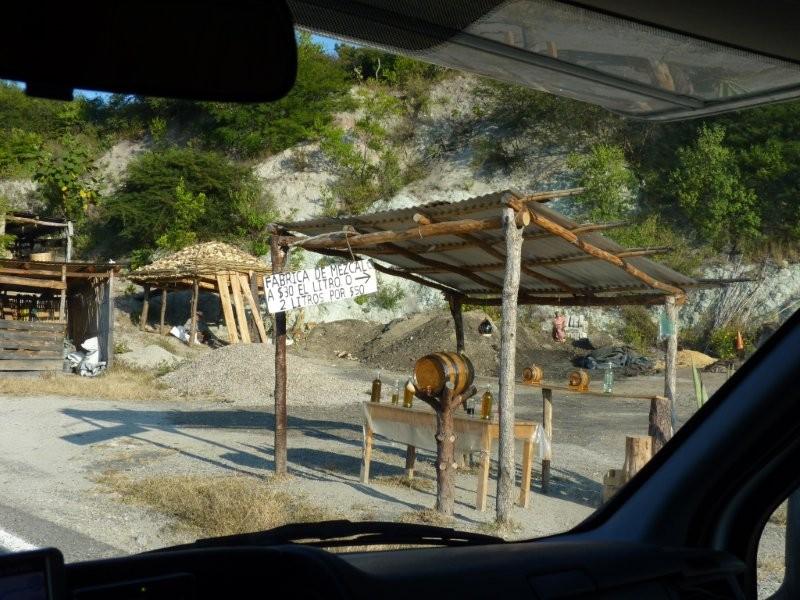 19-11-2009 om 00:00 geschreven door lucas
18-11-2009

treasures of Monte Alban's tomb 7, jazz from Frisco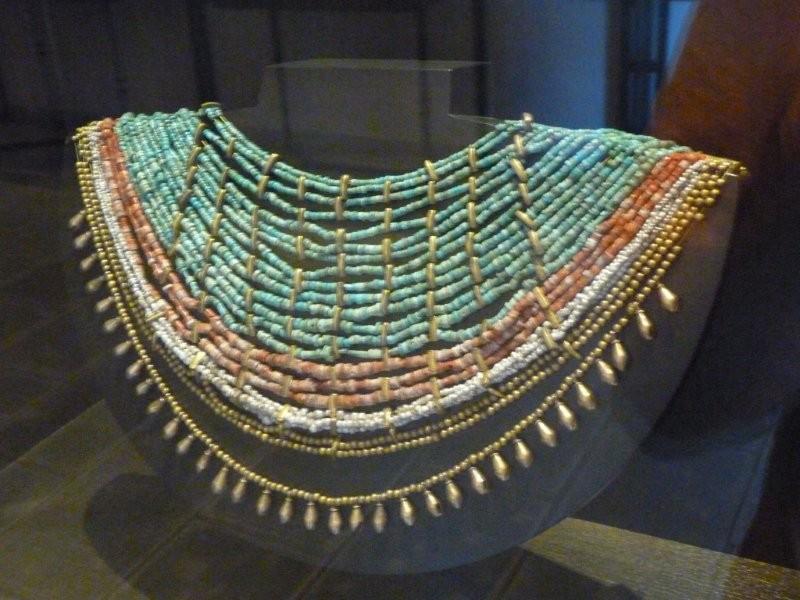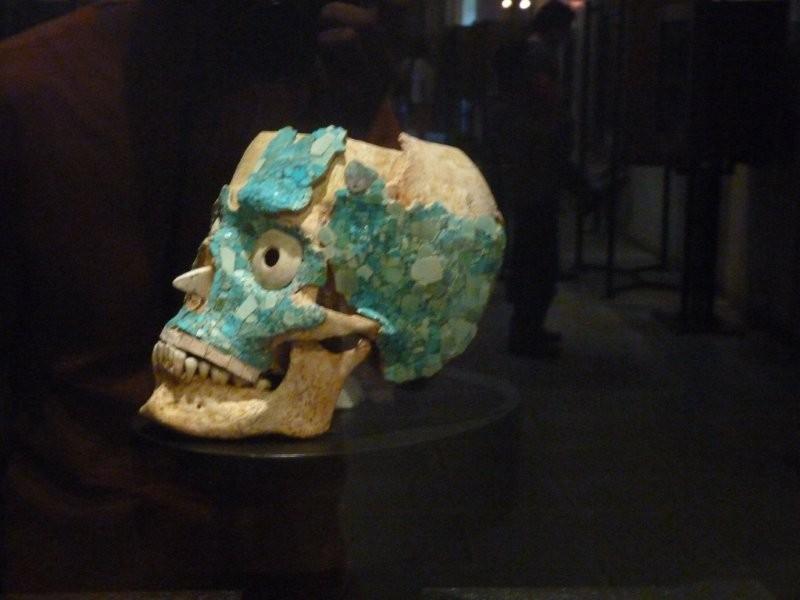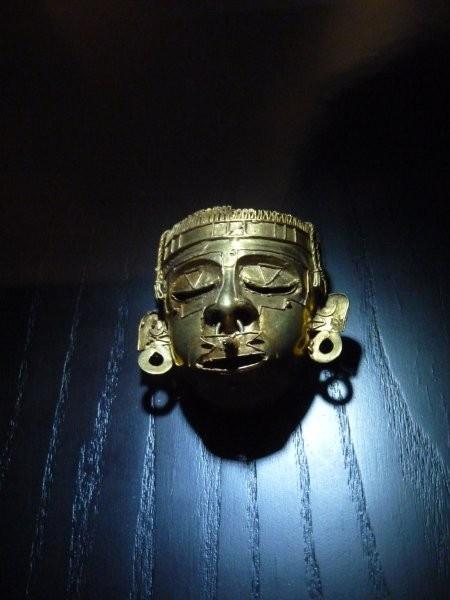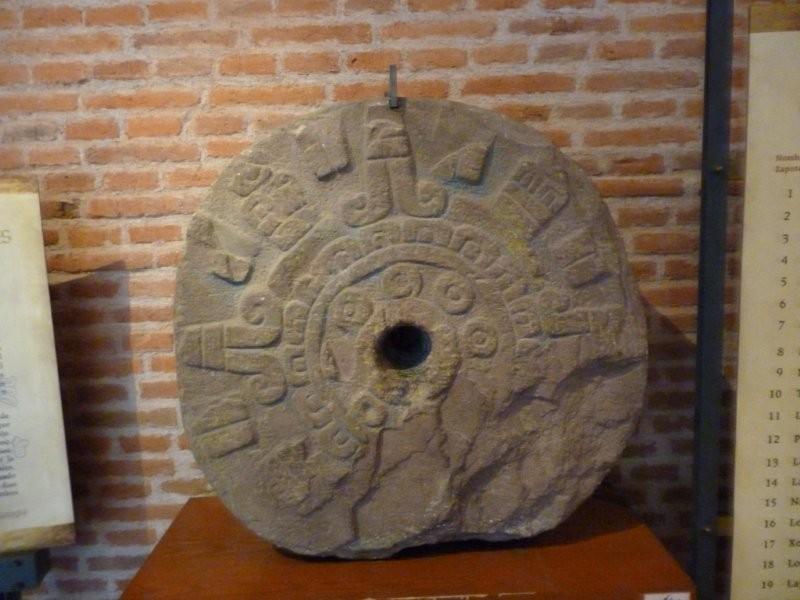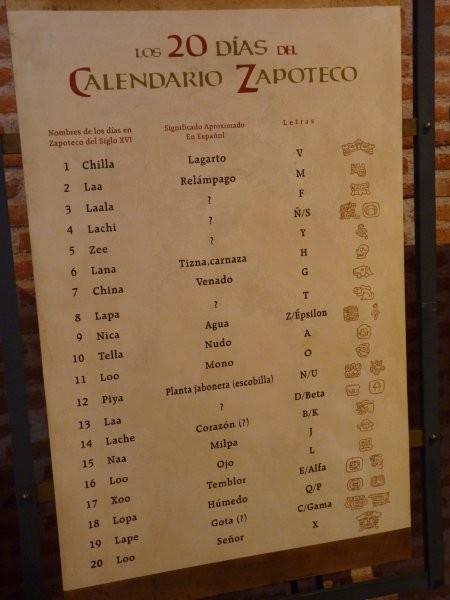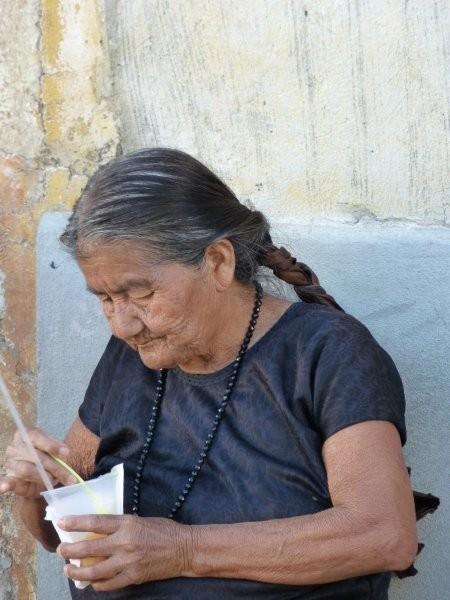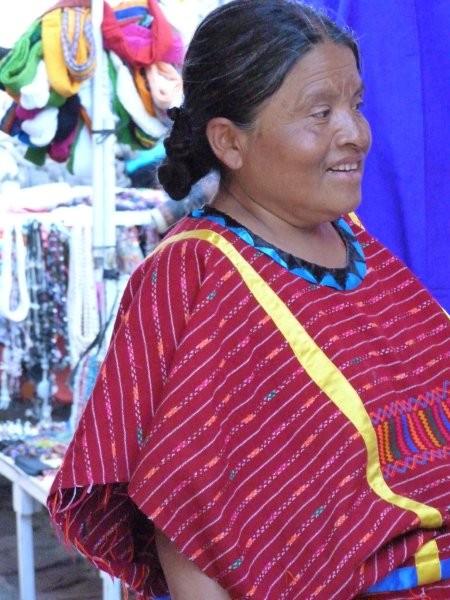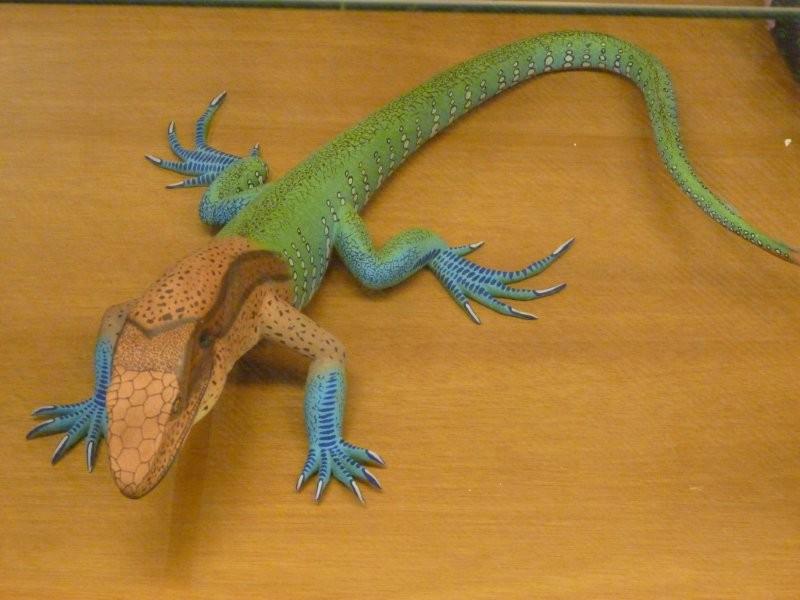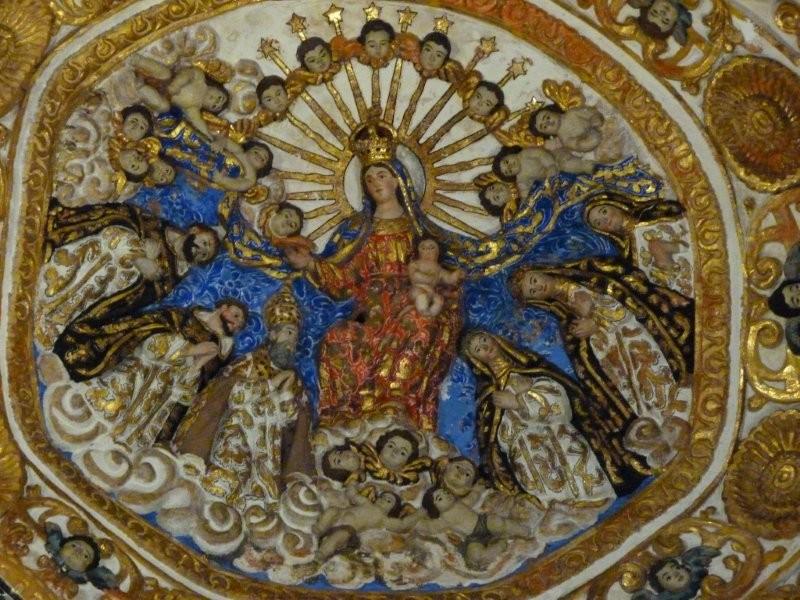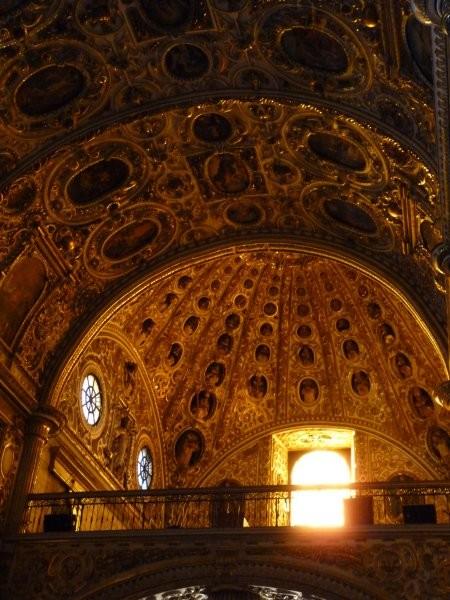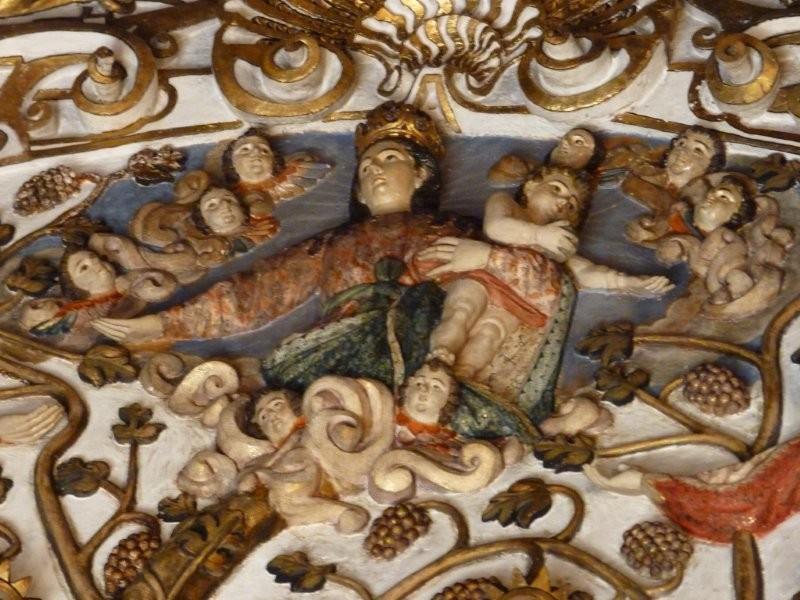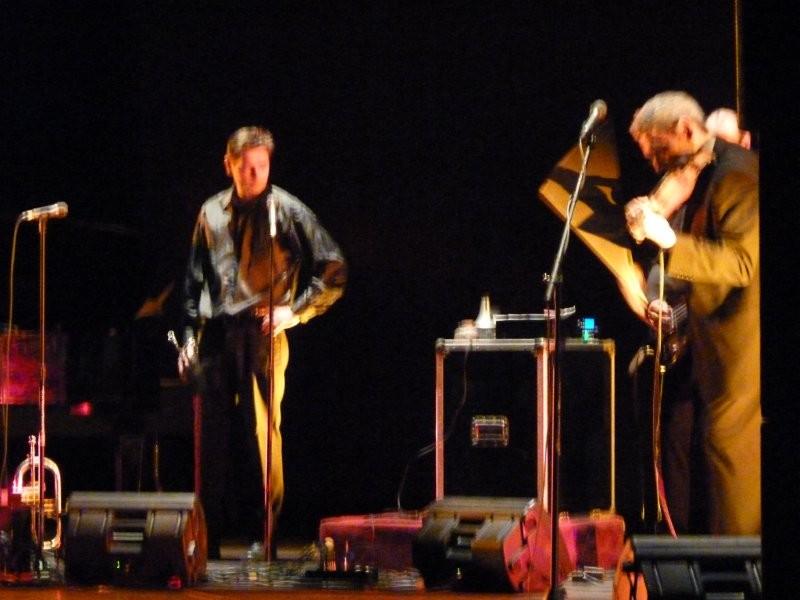 18-11-2009 om 00:00 geschreven door lucas

17-11-2009

At last on the real Panamericana via Zapata's Chiapas province, and Porfirio Diaz' Oaxaca, into the (Classic) Maya-region
Remember we told you about old Acapulco; the real Acapulco lies behind the bend : a huge ovalshaped bay on the southern side, with big hotels and a number of highly priced condos and villas perched till above the blue bay. And all the promises of a real noisy beachcrowd and equally noisy nightlife.
But inland it was for us, via a scenic mountainroad (+200km in +6 hours) to Oaxacaís treasures of Monte Alban, ceremonial city of Mixtec/Zapotec and its later many tombs of kings and wealthy families; and the main Zapotecís religious ceremonial centre of Mitla, with even more tombs and those special mosaic like freezes; or the town of Oaxaca with its superb Regional Museum featuring a.o. treasures of Monte Albanís tomb 7, next to an equally superb Church of Santo Domingo, or a few meters from the Municipal Theatre ( Porfirio-style, for after all, this President for 33 years was born here), where we witnessed the enthusiasm of some 300 Mexicans for a splendid jazz/rock performance by 5 outperforming guys from San Francisco.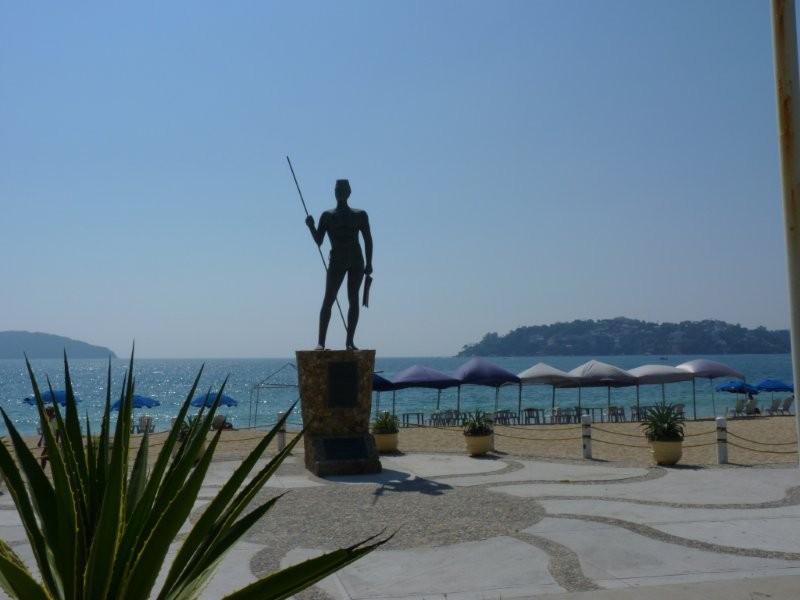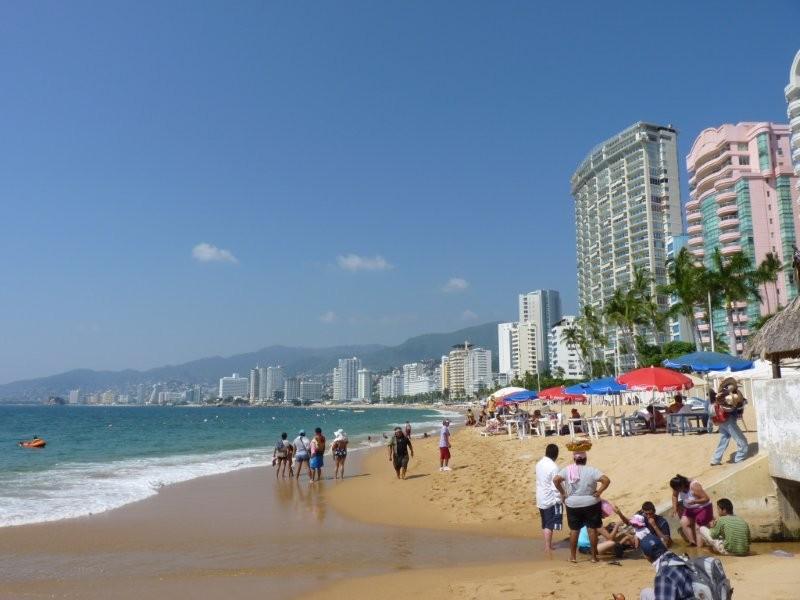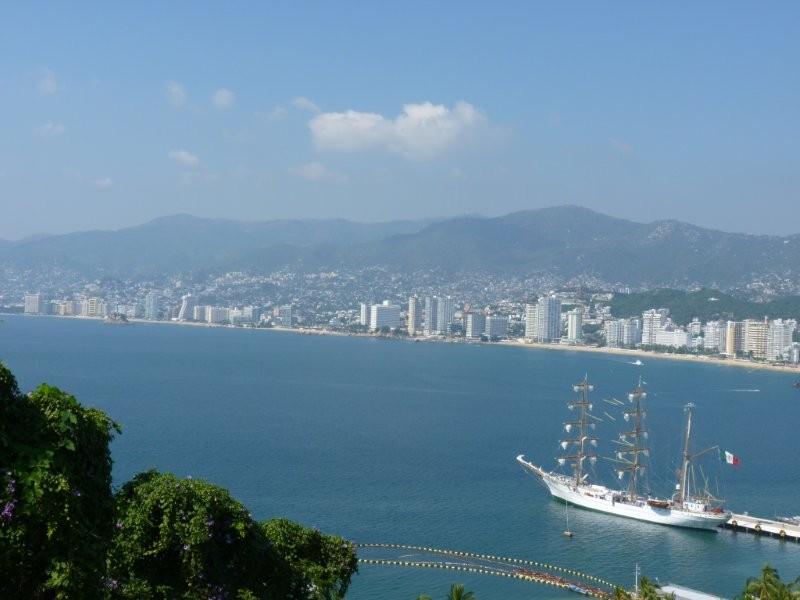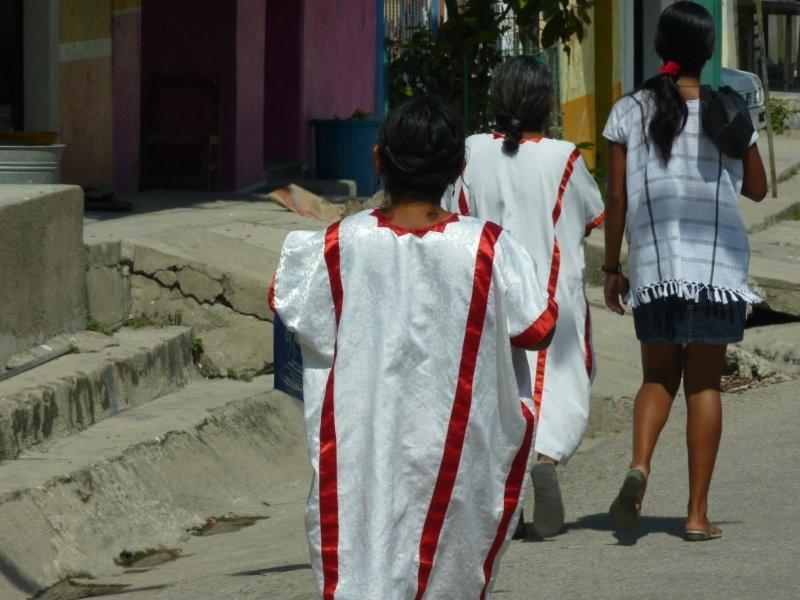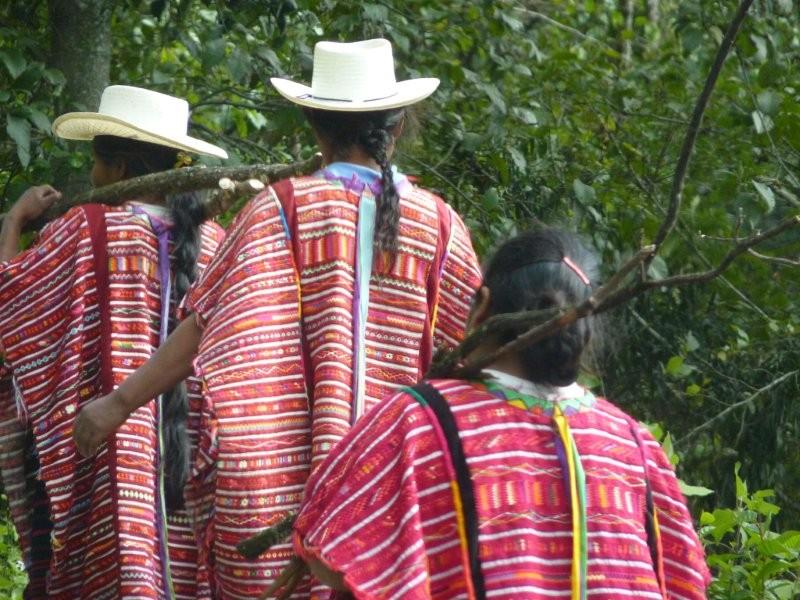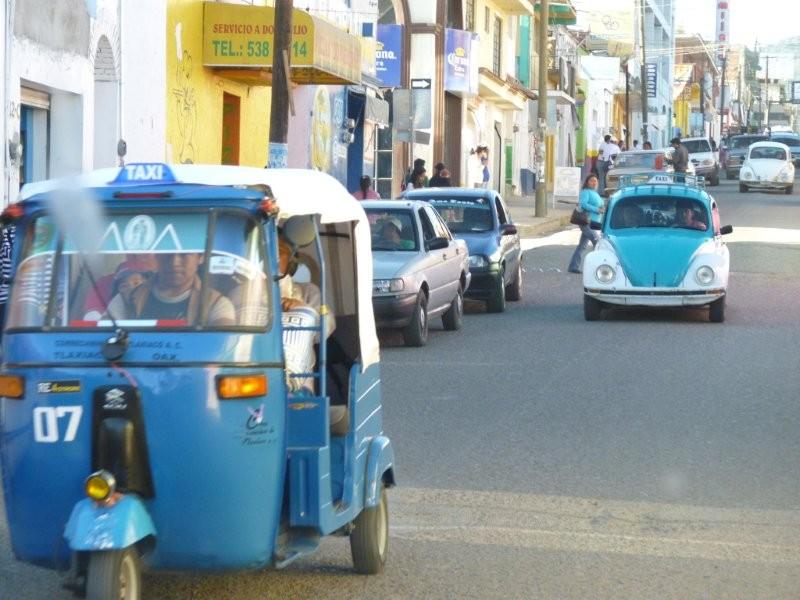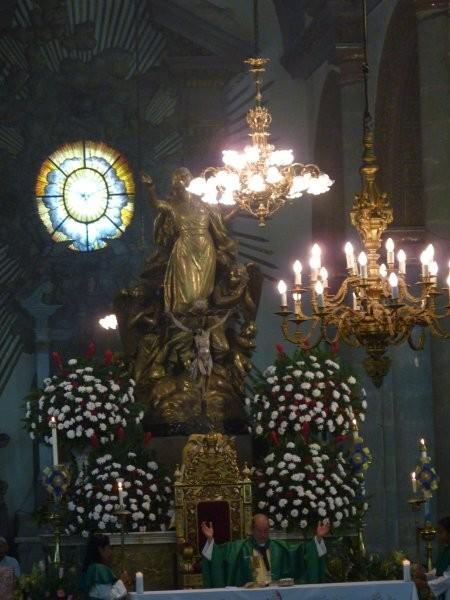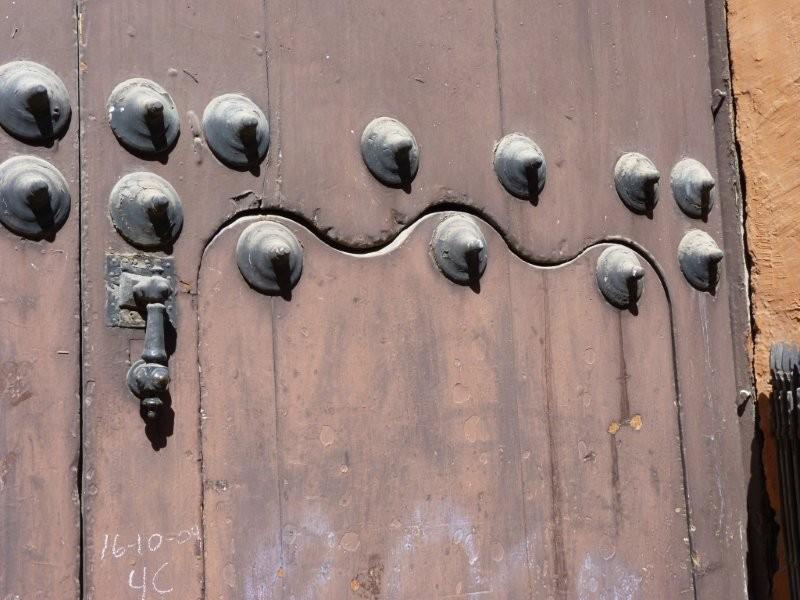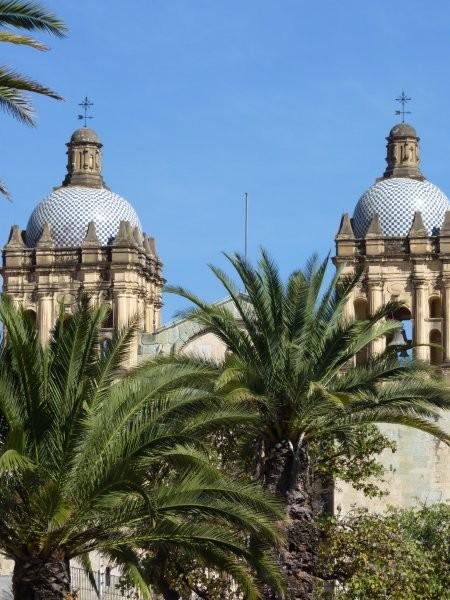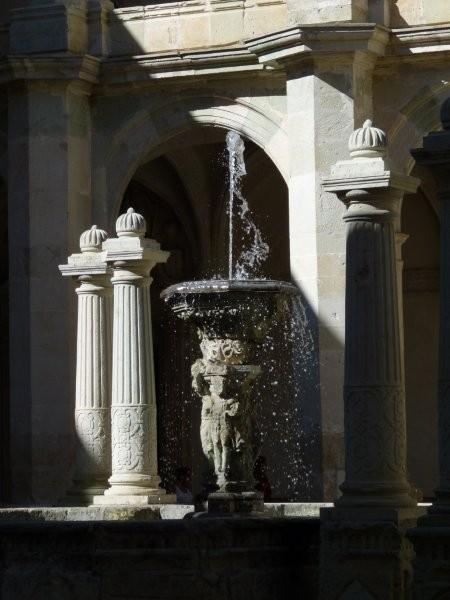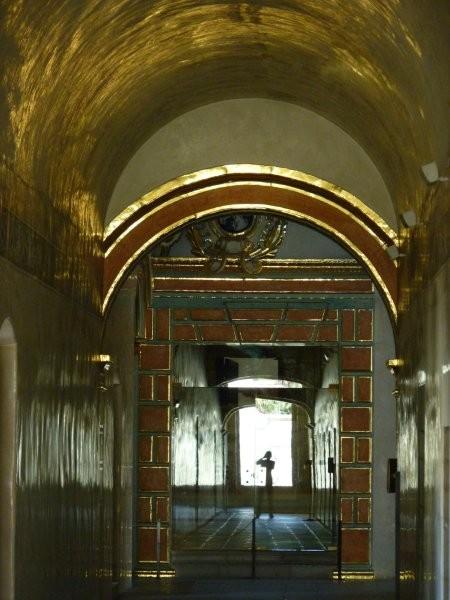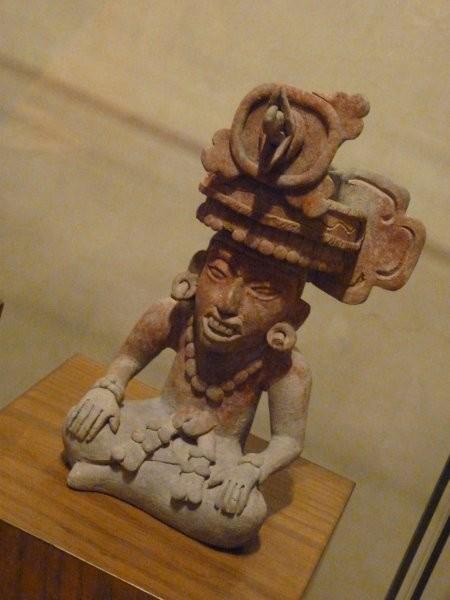 17-11-2009 om 00:00 geschreven door lucas

13-11-2009

And just 10 km before the crowds
Meanwhile in the laguna I can test the inflatable kayak for stability, before trying out the state-of-the-art, salt and environmental friendly cause full polycarbonate built small electric outboard with full digital control (good for 2HP and a few hours ďfull speedĒ/battery charge or so its US manufacturer claims).
But the weekend is approaching, so are many many visitors from Mexico city, time for us for famous Oaxaca, then the Isthmus of Yucatan in search of the Maya culture, and the new contestant to Acapulco, Puerto Escondido.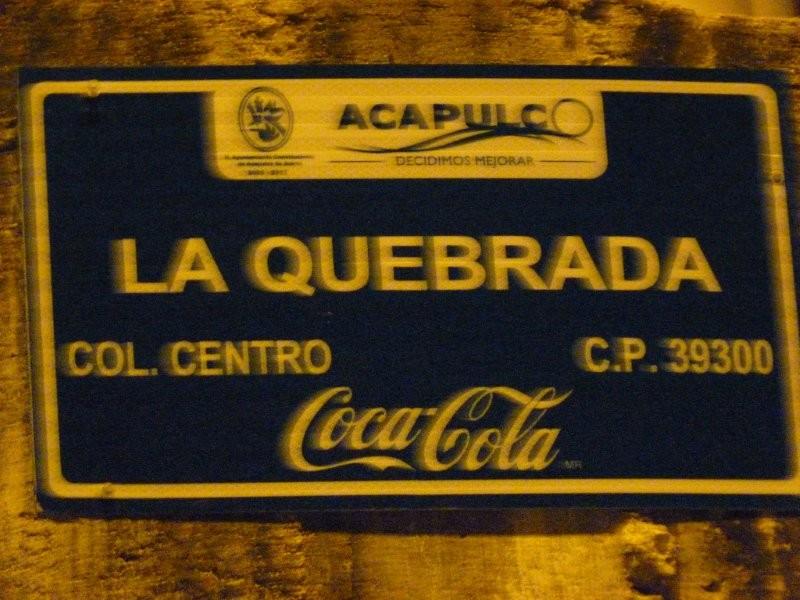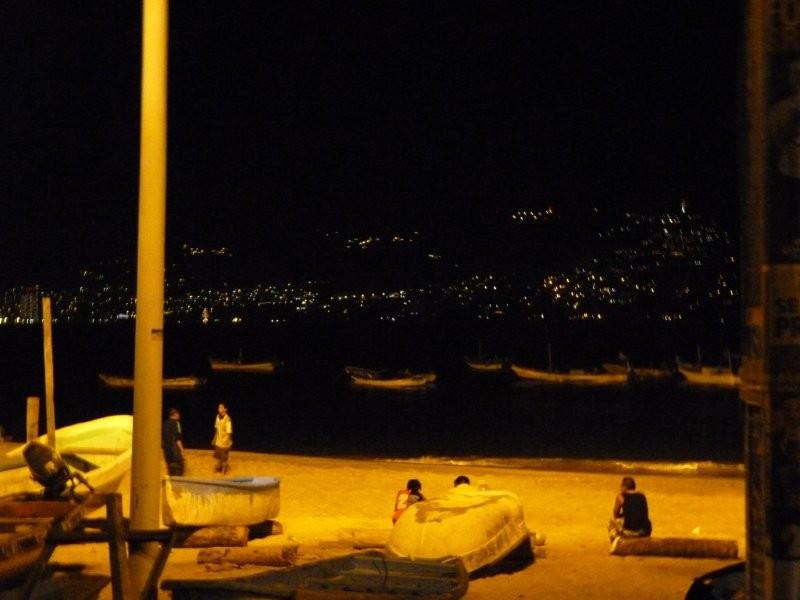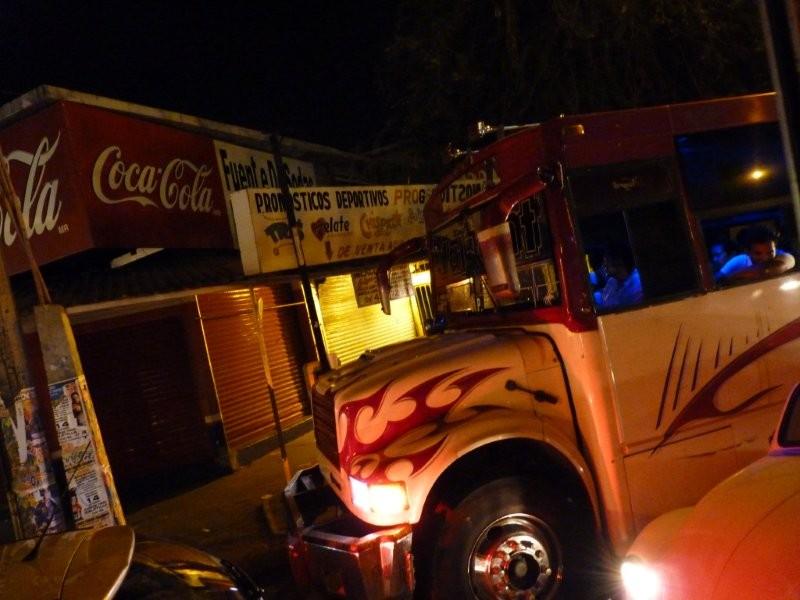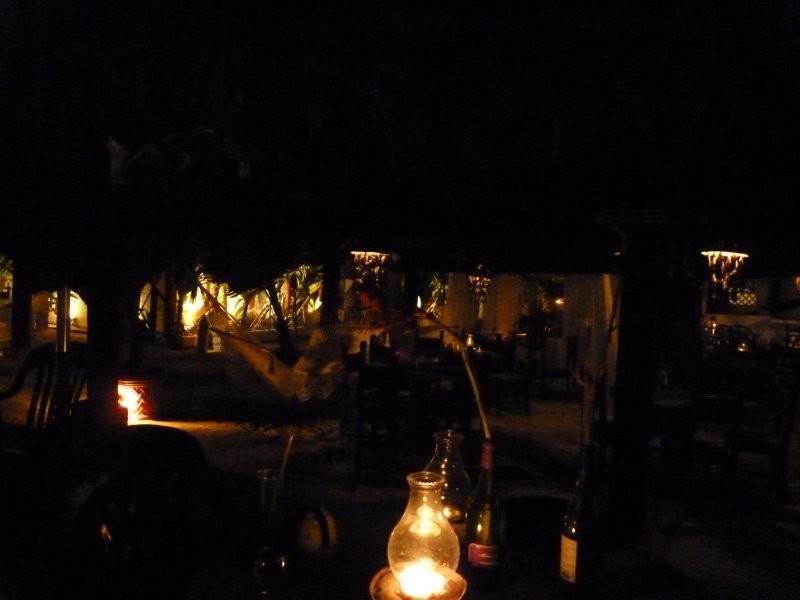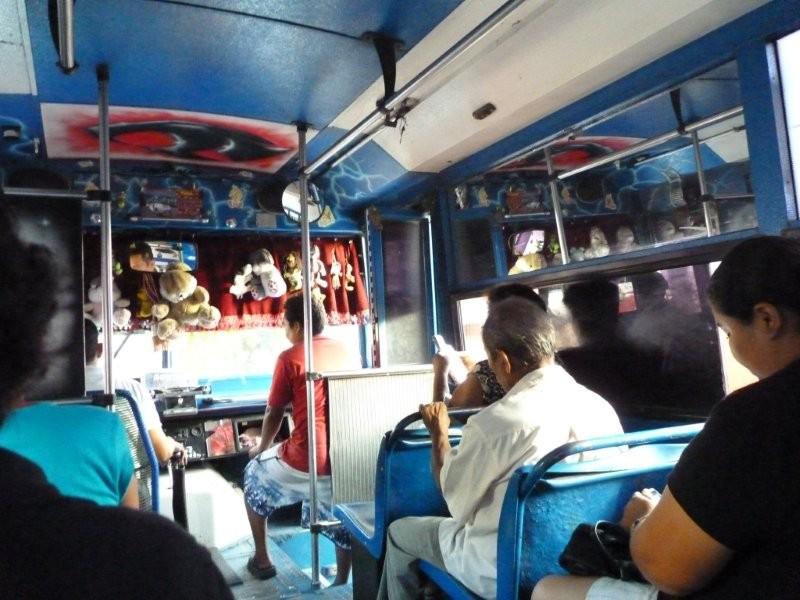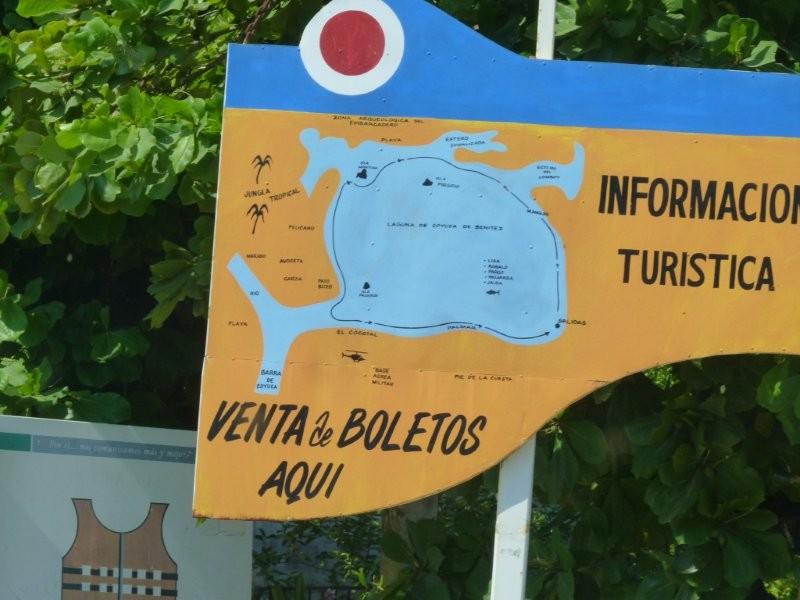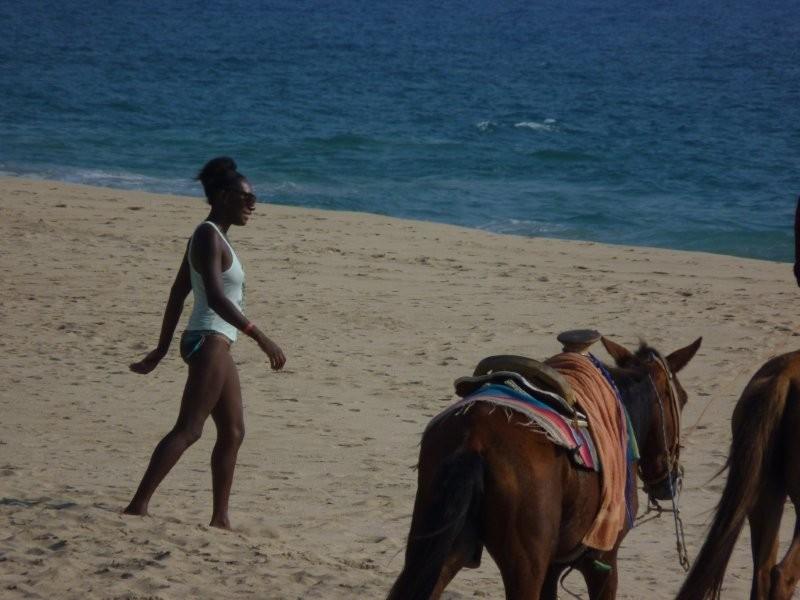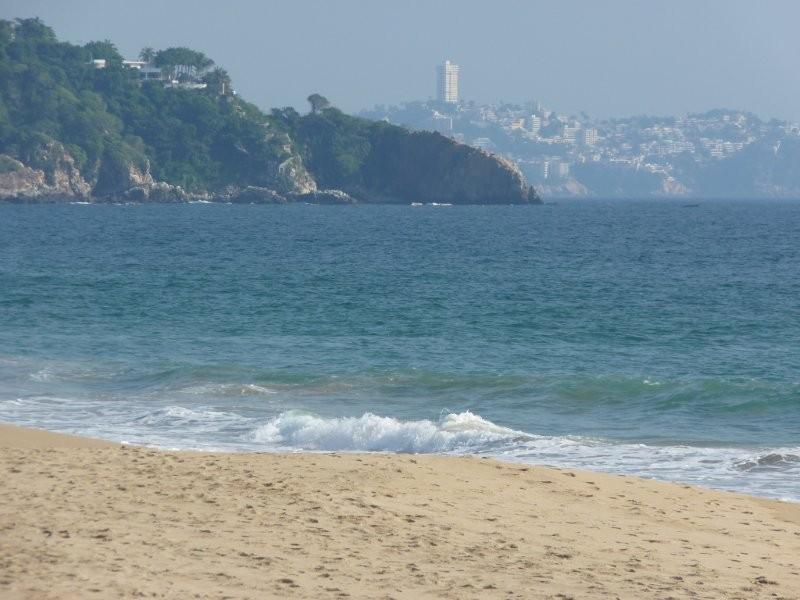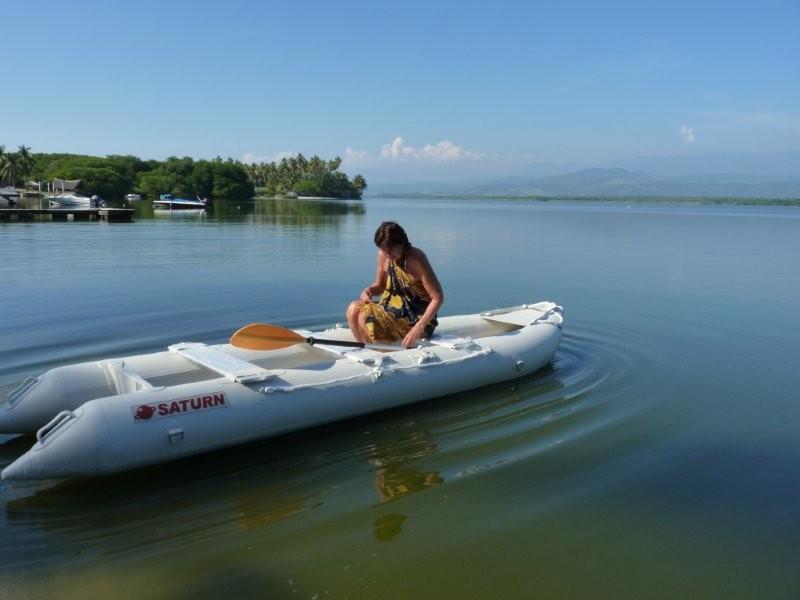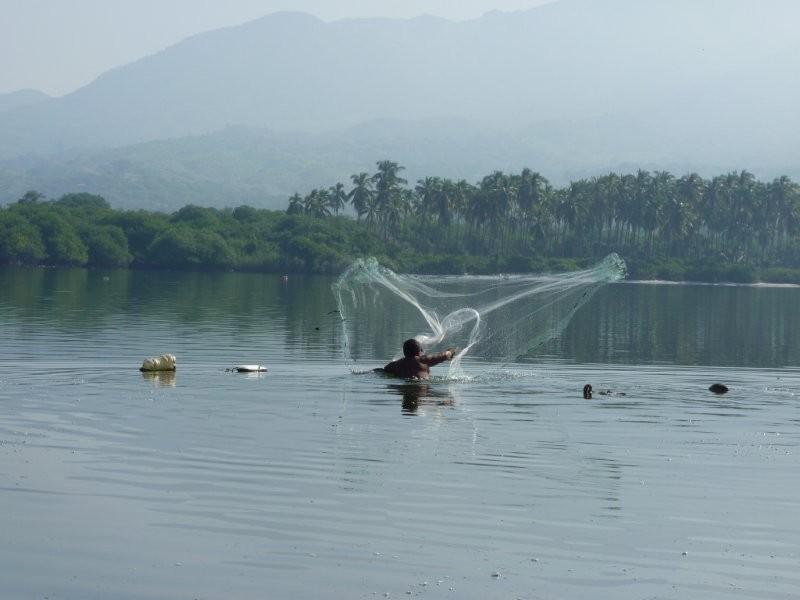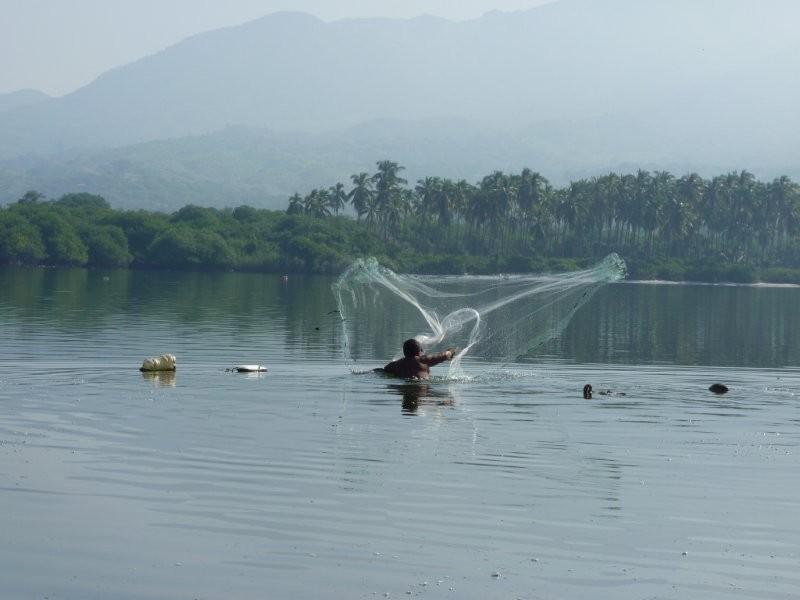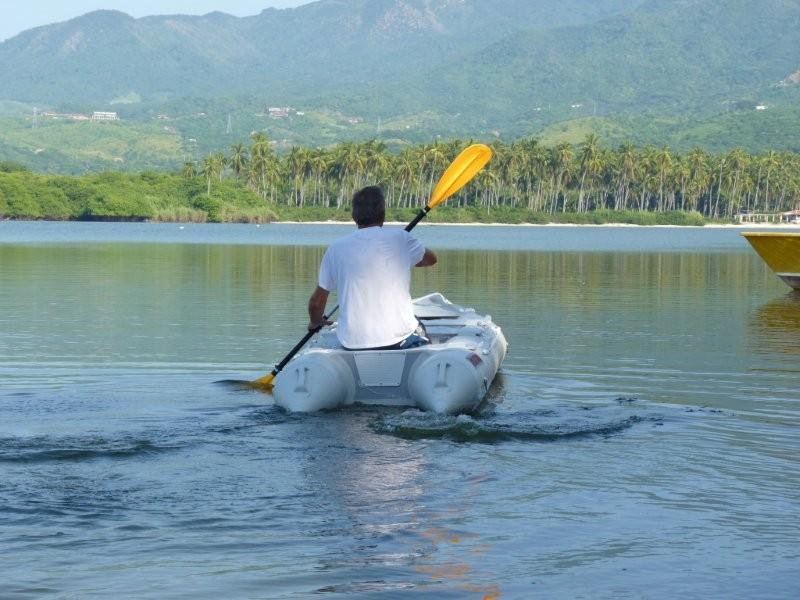 13-11-2009 om 16:23 geschreven door lucas


Acapulco and the famous cliffdivers
Acapulco and the famous cliffdivers
Continuing till goneby glamourcity Acapulco (in Elvis time it still was) where it is time for a few days of rest on the kilometerlong beach 10 km north of this hectic, dirty town, where only the marina, the clean cathedral, some new developments on the scenic southern Mex 200 and the famous cliff-divers can attract us somewhat. In front of 100ís of admiring spectators they climb the 35 or 45 m high cliff, then gloriously await the applause before diving in a few meter wide and even less deep creek where the waves retreat and enter to add just enough water for them to survive the dive.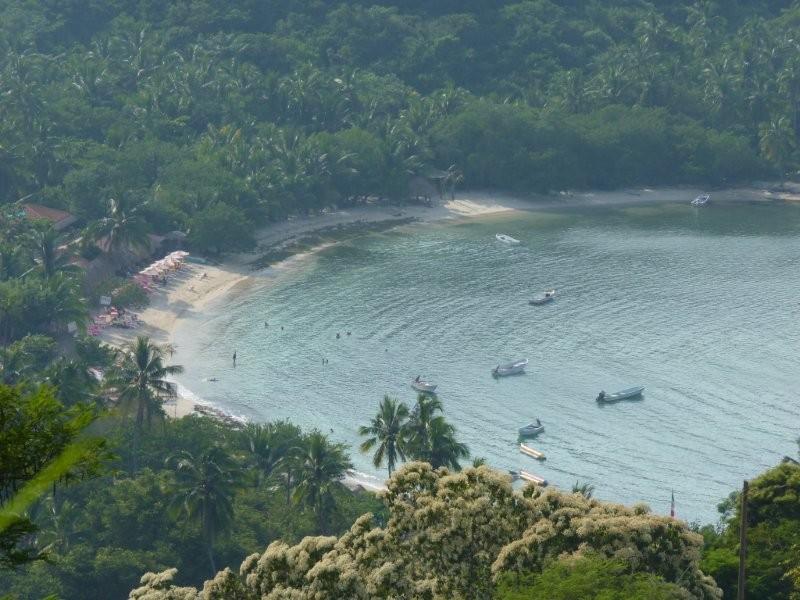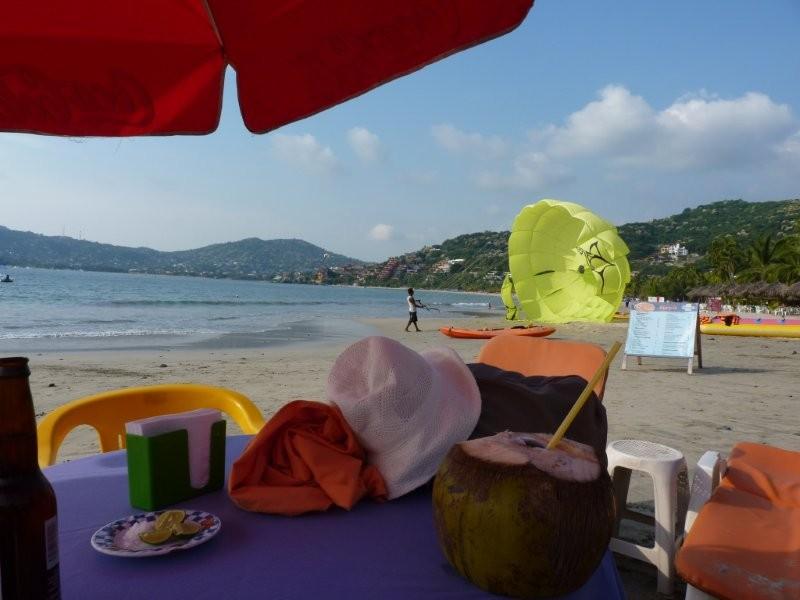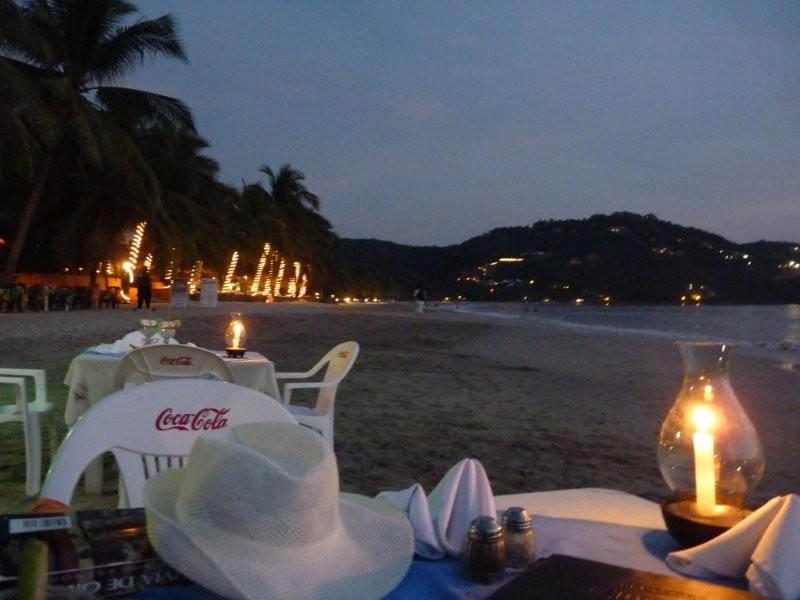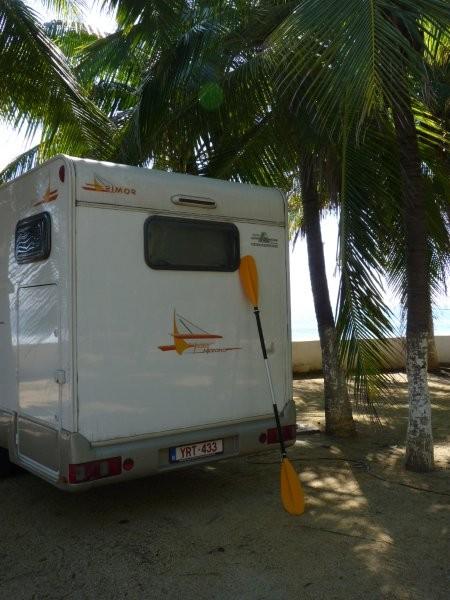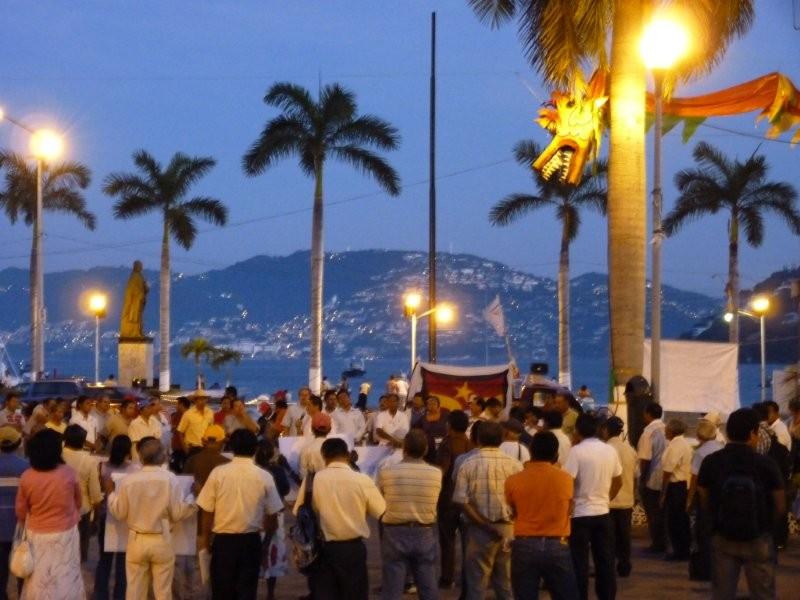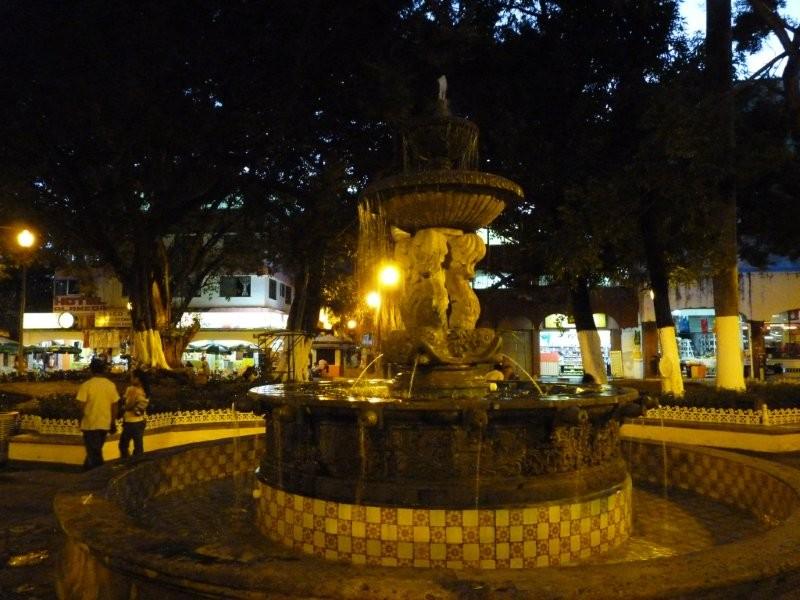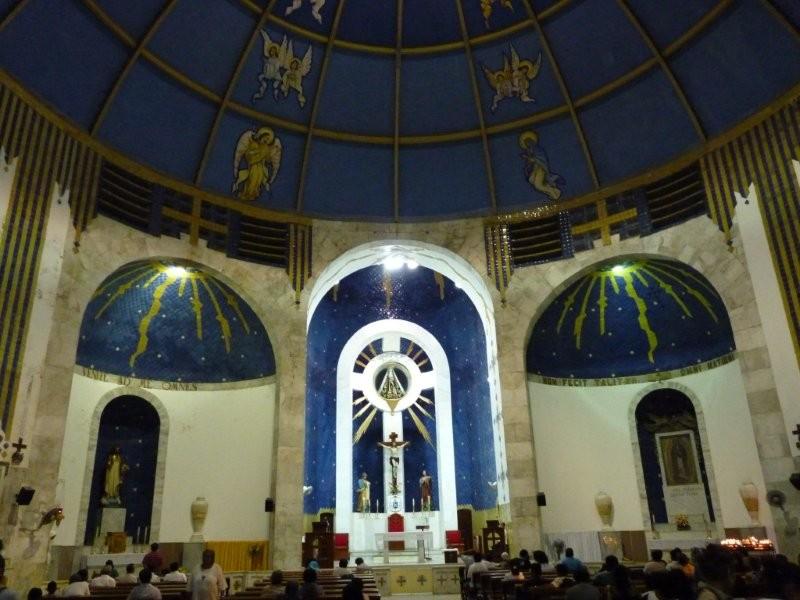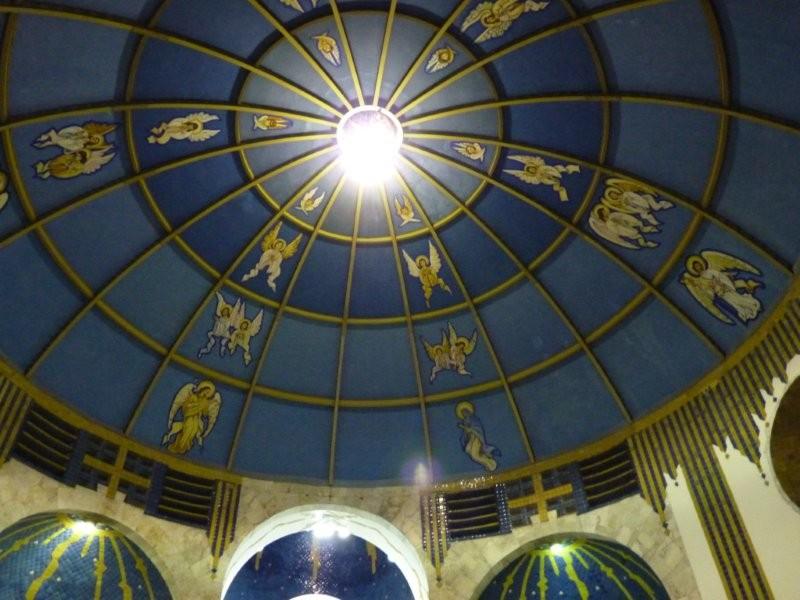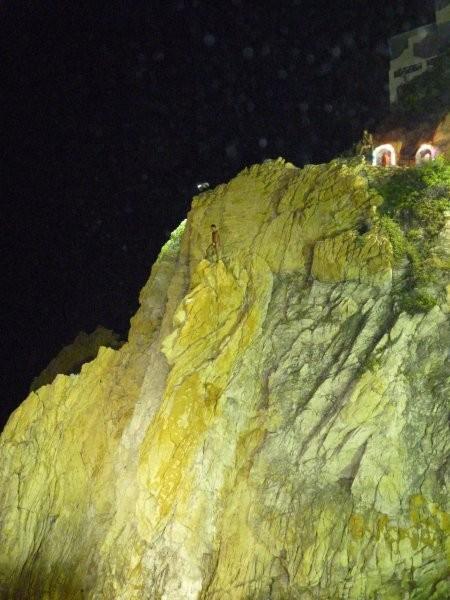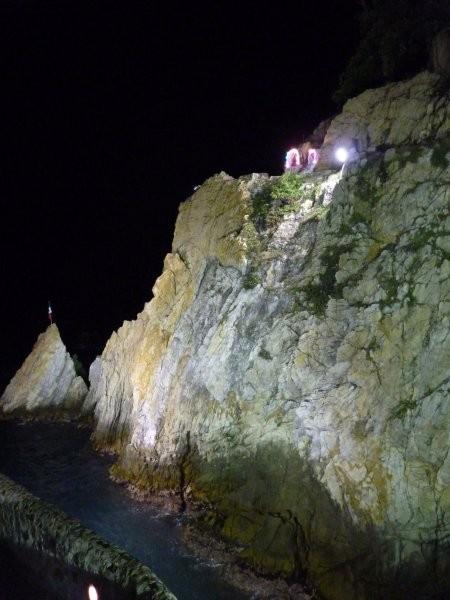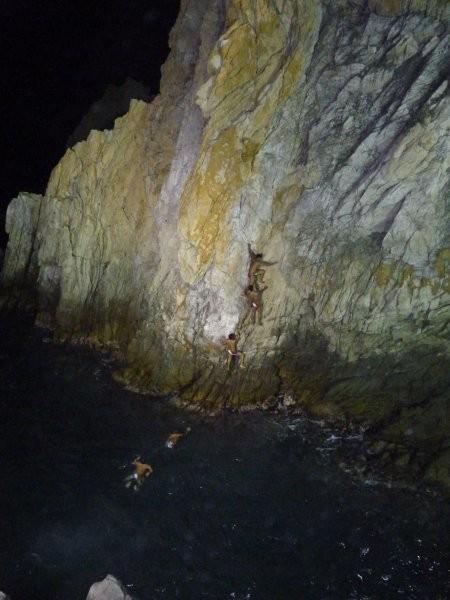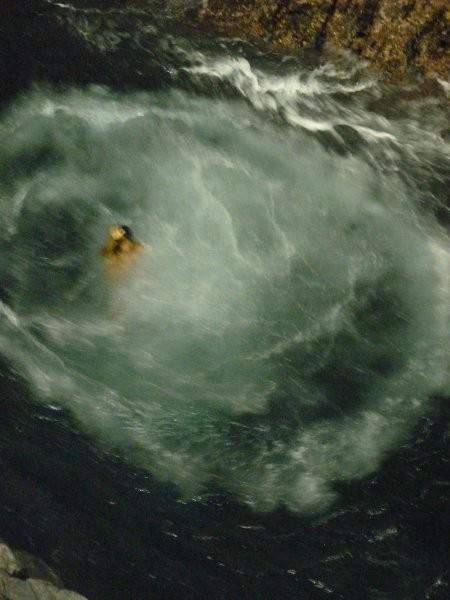 13-11-2009 om 16:19 geschreven door lucas


Costa Pacifico
And further our Katamarano bringing us to the Pacific costas, till Acapulco (12.11.9): from isolated Faro de Bucerias and quite a few nice rocky bays strung by coconut palms on the one side of the Mex 200: the blue ocean on the white beaches from where hundreds of newborn Tortugas escape the hungry seagulls before committing their sea voyage. On the other side of serpenting Mex 200 a series of rivers and (salt) lagunas, teeming with muy rico fish and camarones, but also with crocodiles small and not so small.
Thundering waves, majestic small coves and larger bays, kilometerlong white beaches and small not much visited fishers villages. And famous sunsets.
Just 220 km before Acapulco its smaller, much more attractive ďsisterĒbay is also the place for quite a few millionaires, foreign or not. Far from hectic this Zihuatanejo beats Acapulco by far!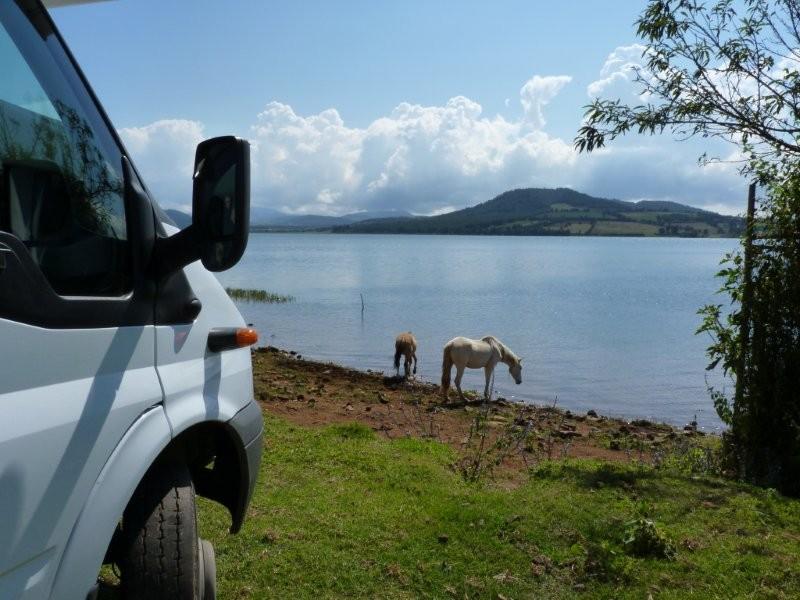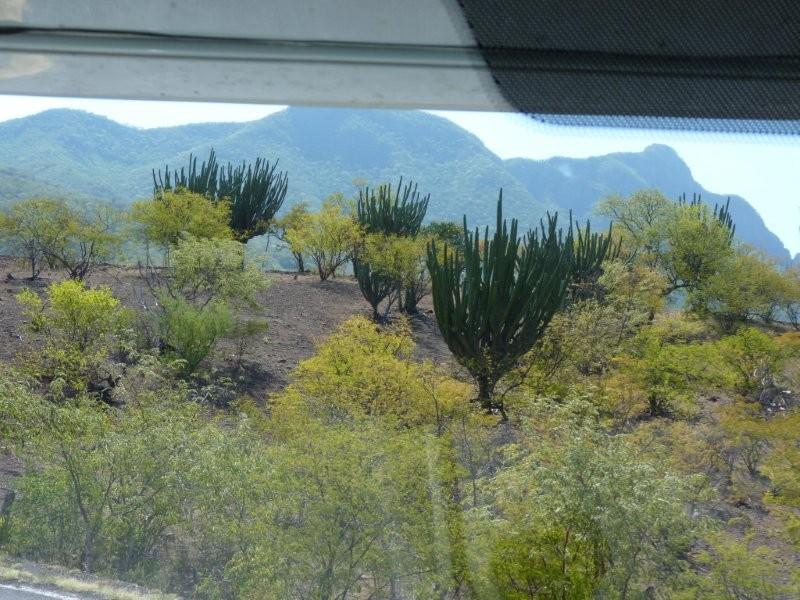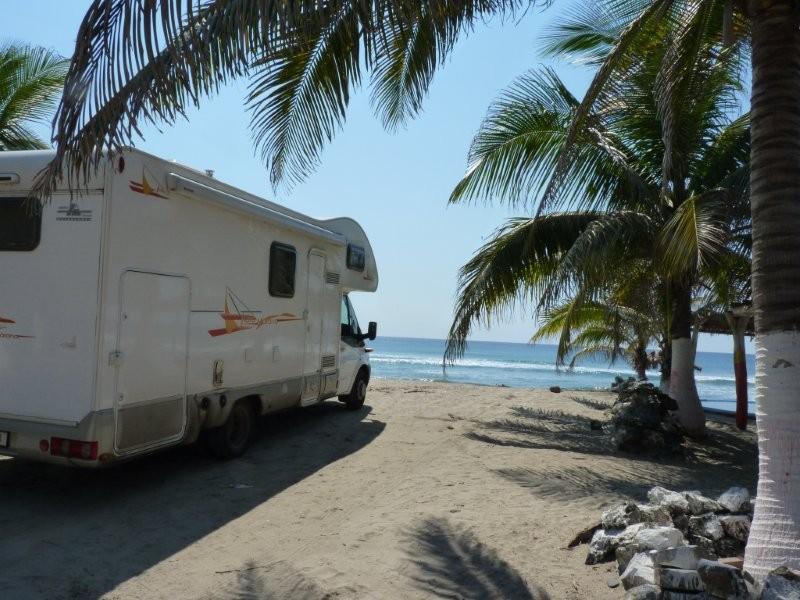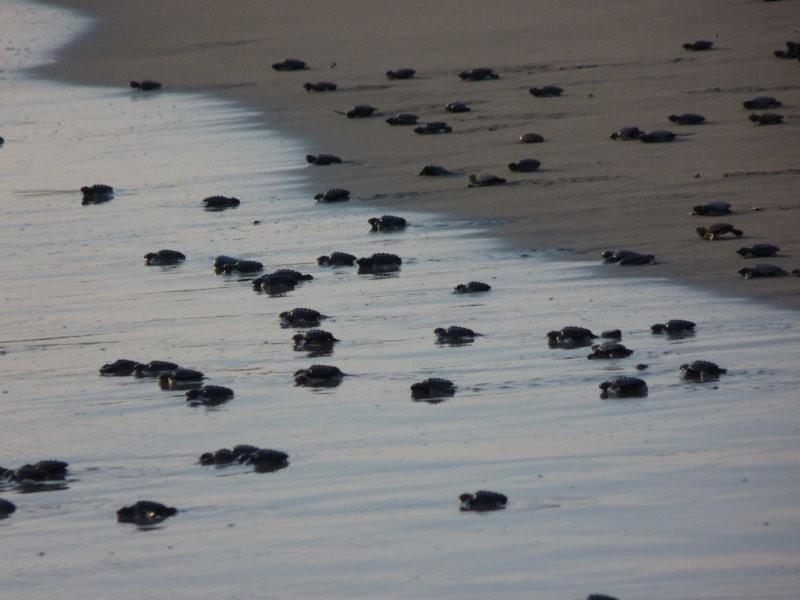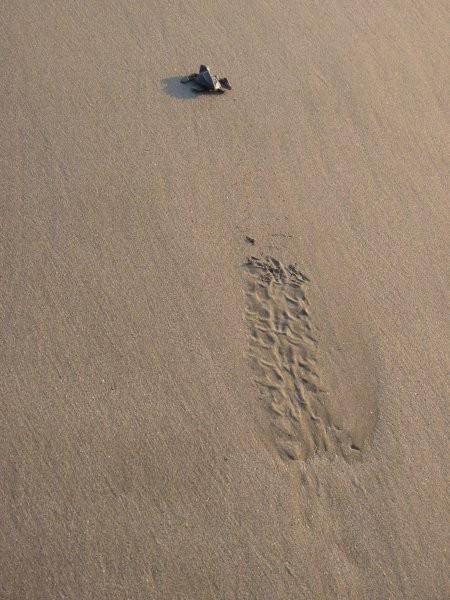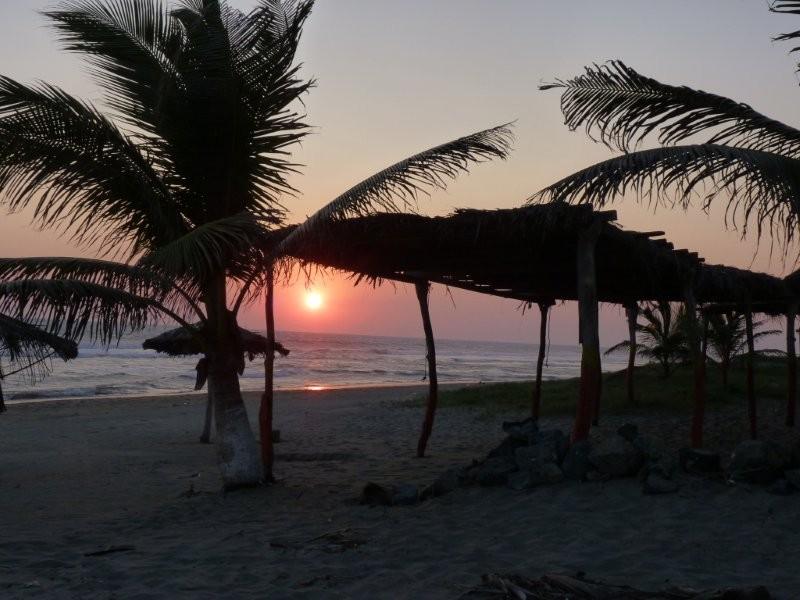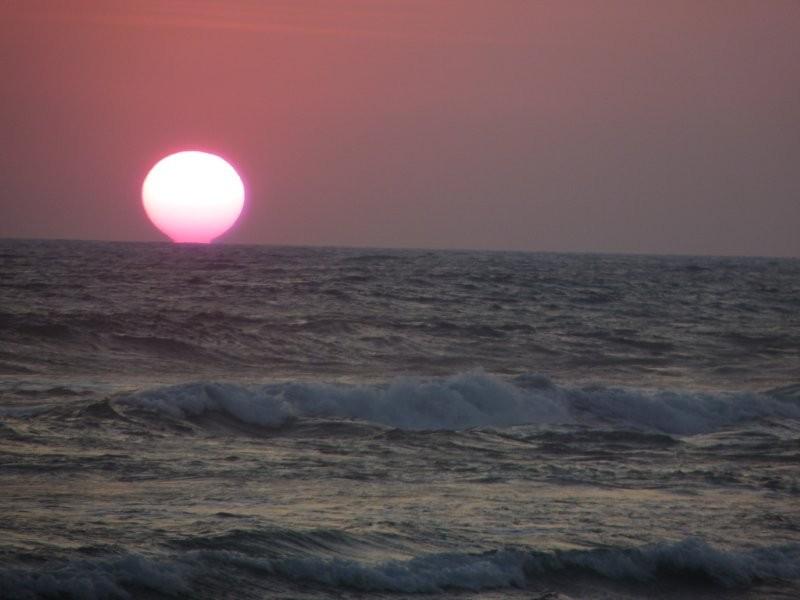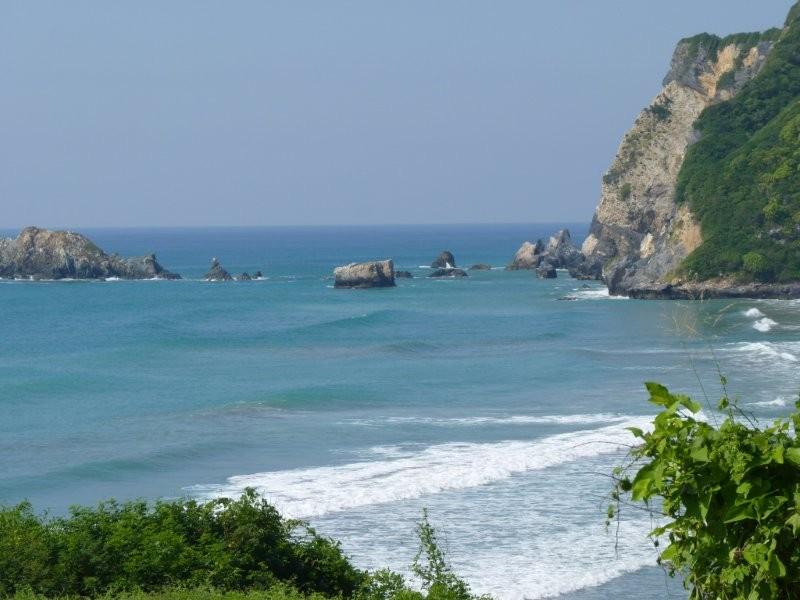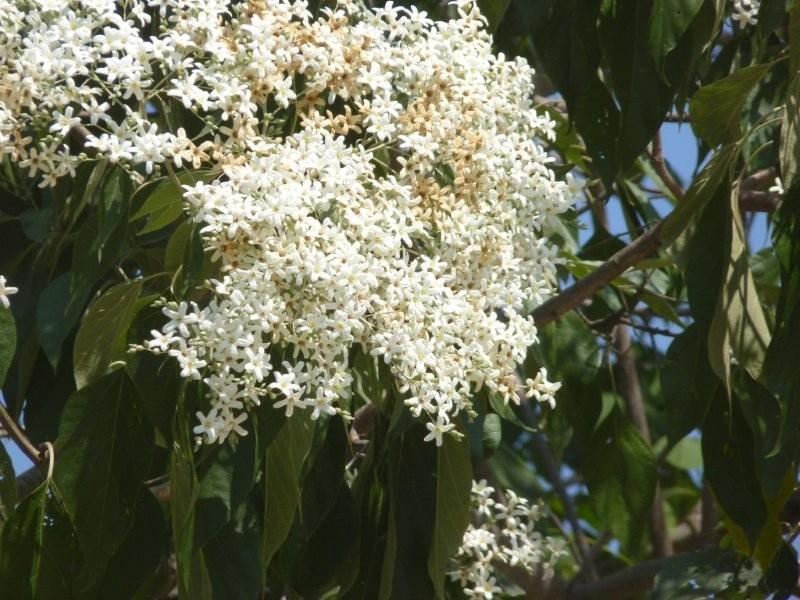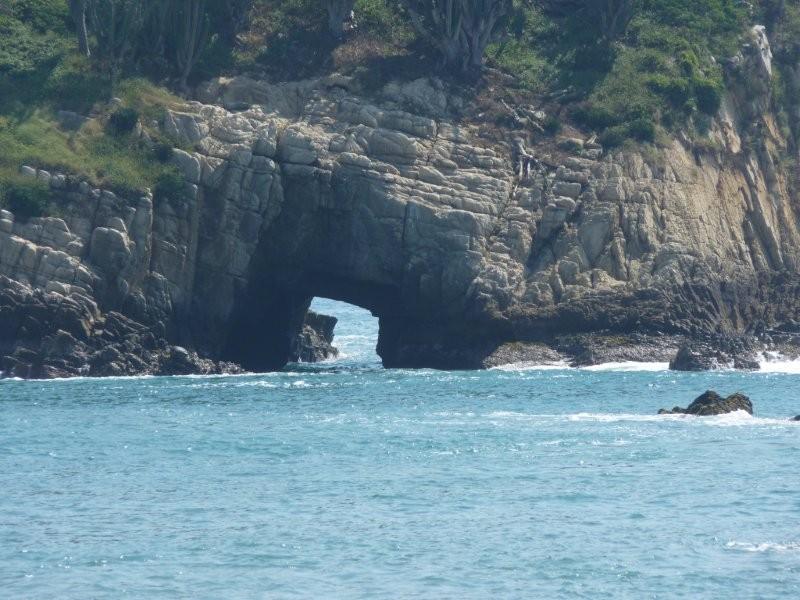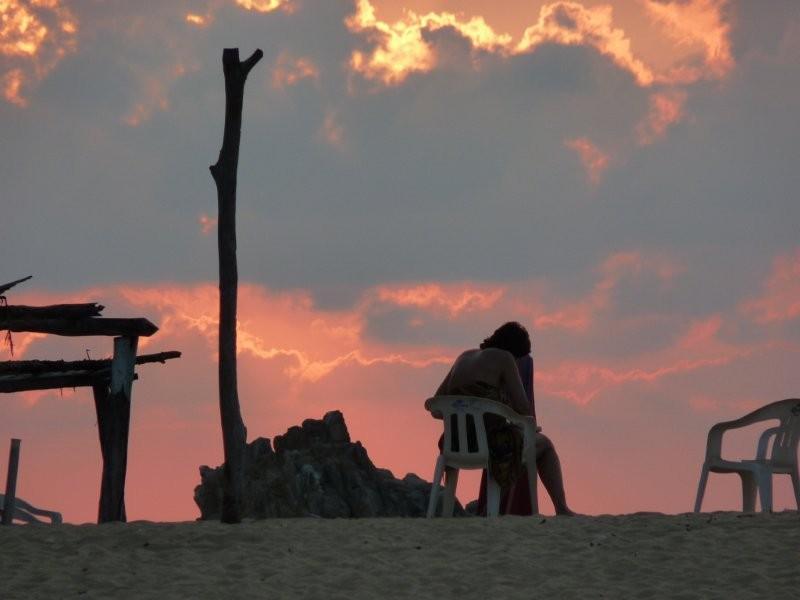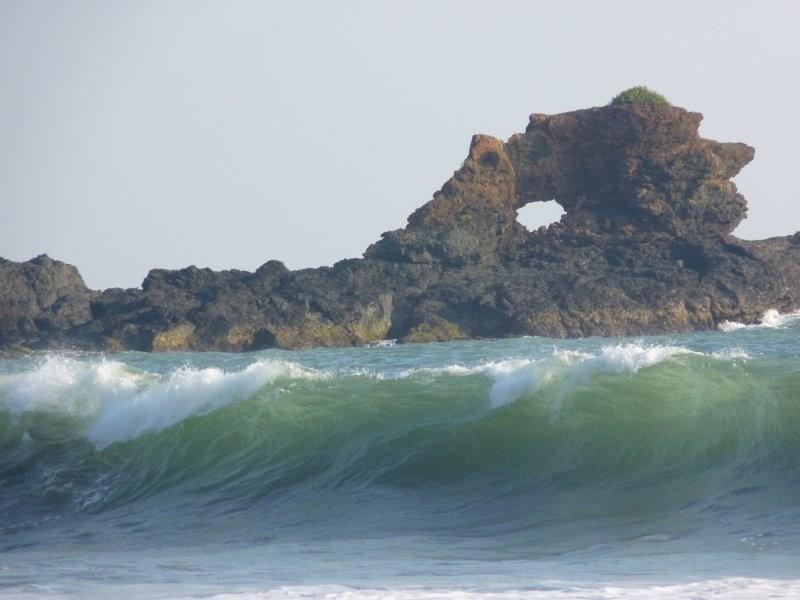 13-11-2009 om 16:13 geschreven door lucas


Morelia, La Costa & Acapulco
Apart for the occasional campground (+10 Euro/night, so it is 90 percent wildcamping for us) life remains cheap here: a haircut 1 or 2 euro, diesel 0,4/l, typical Mexican food (dayís menu) at 1,5 to 2 euro, beer (Corona or other Mexican nice beer) 1 a 1,3/bottle, a doctorís visit from 1,1 (to 20 Euro including extensive echo ultrasound exam )Ö even for tourists. It is only where many (US) foreigners are spending dolares that prices tend to go up, but even then the cappuccino is 1,1 to 1,3 euro and a very nice lunch or dinner not more than 8 to 10 euro.
After another repair to the Ford engine (this time a leaking oilpump) beautiful Morelia is a very nice stop-over before the Pacific coast, where the tropical jungle brings humid heat after the passage of the last hurricane.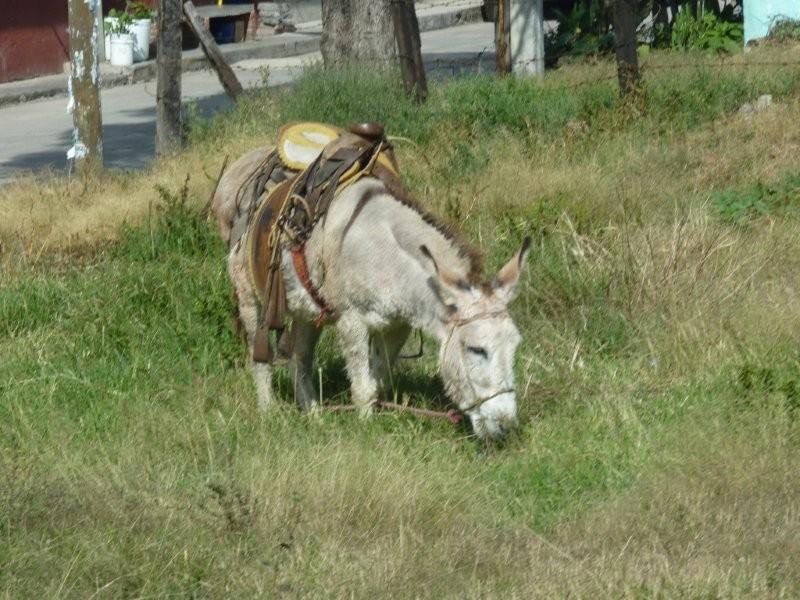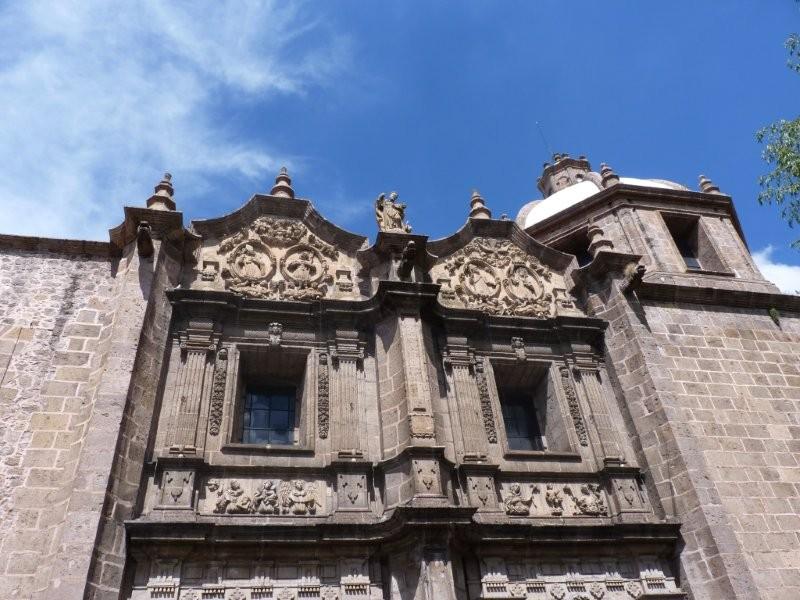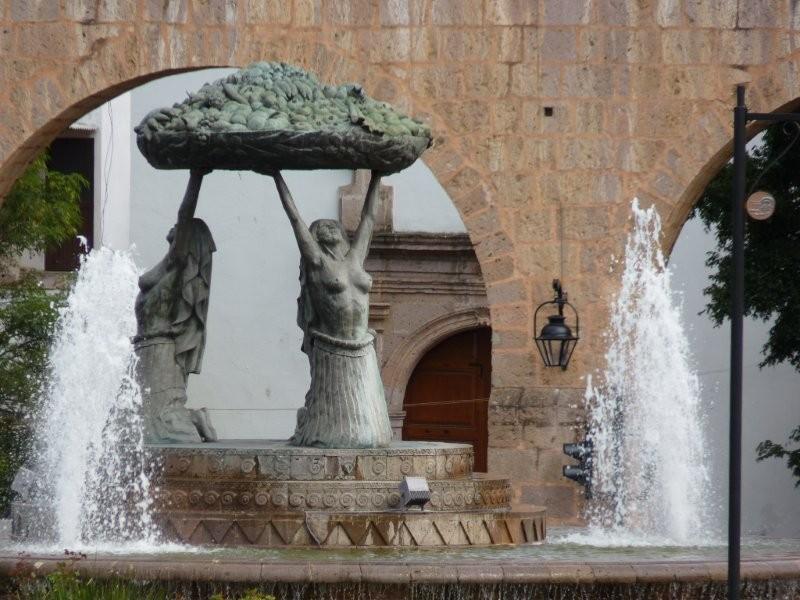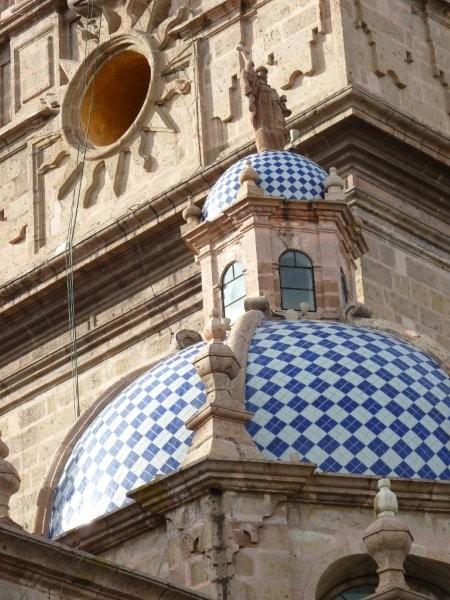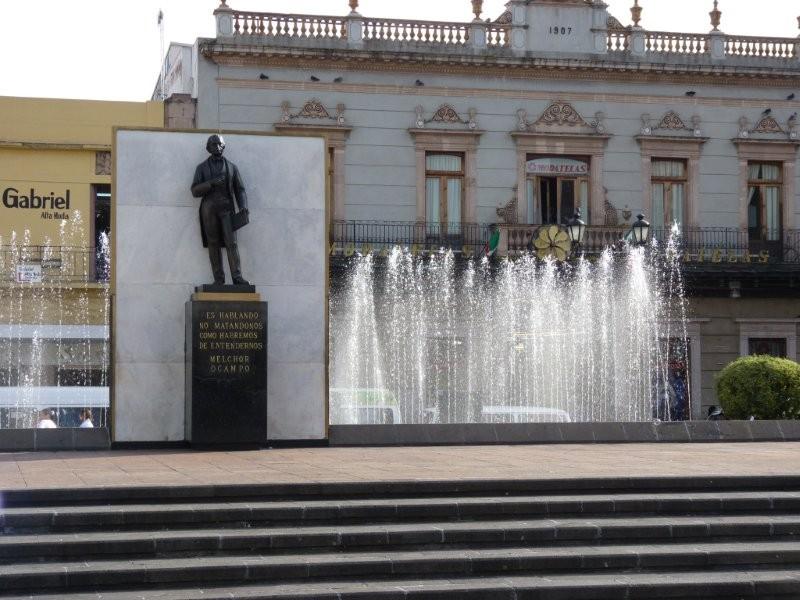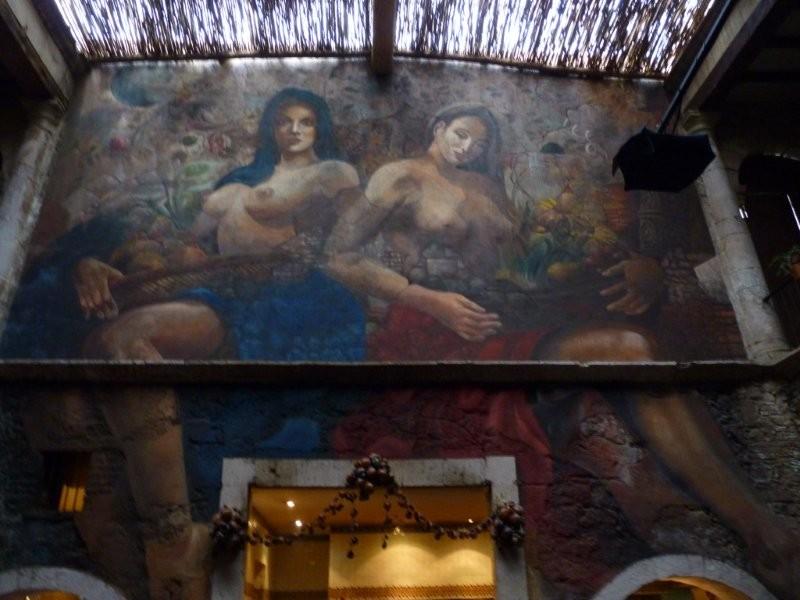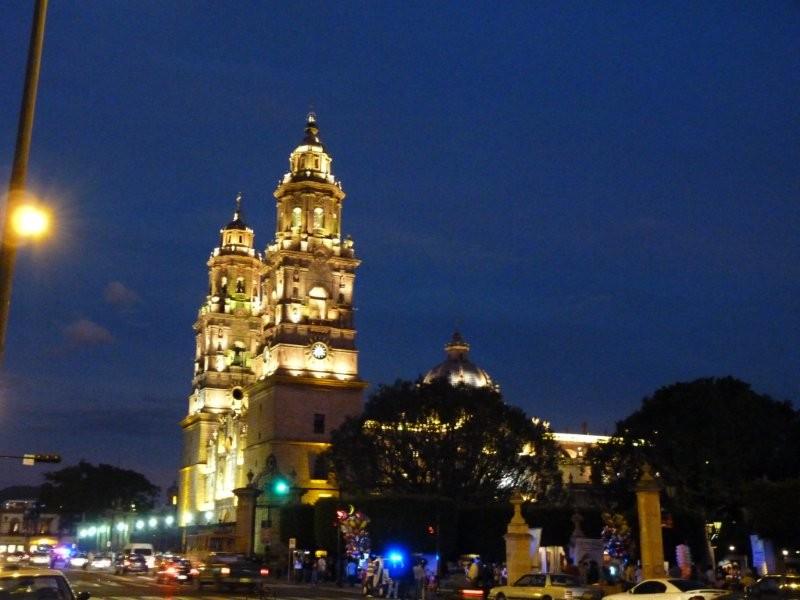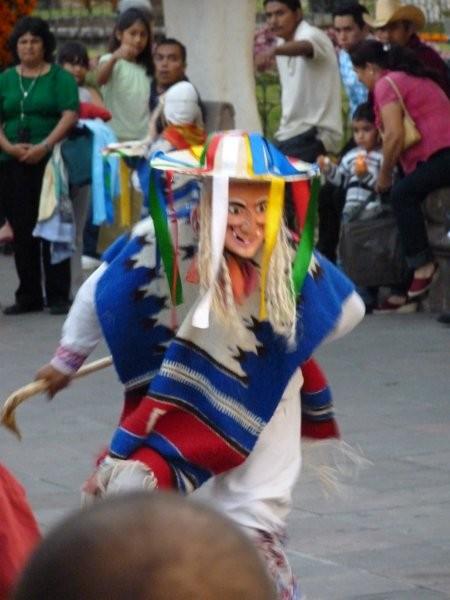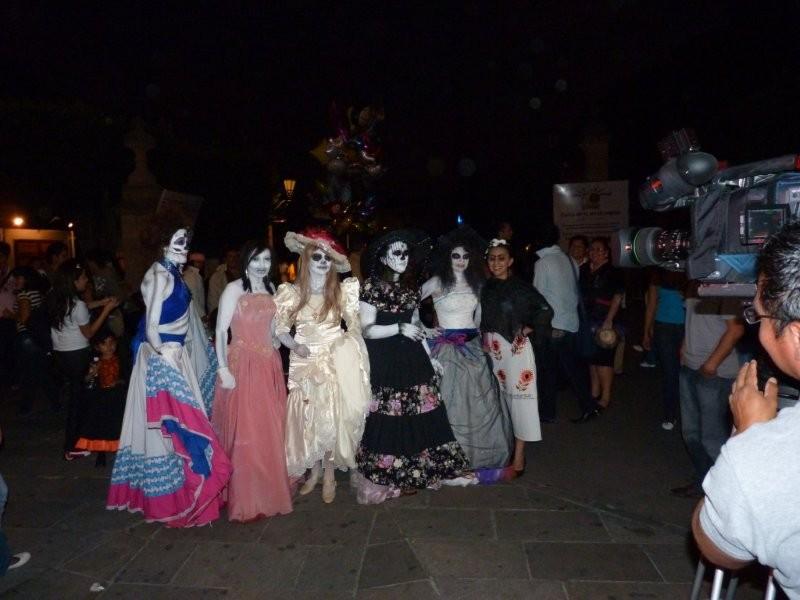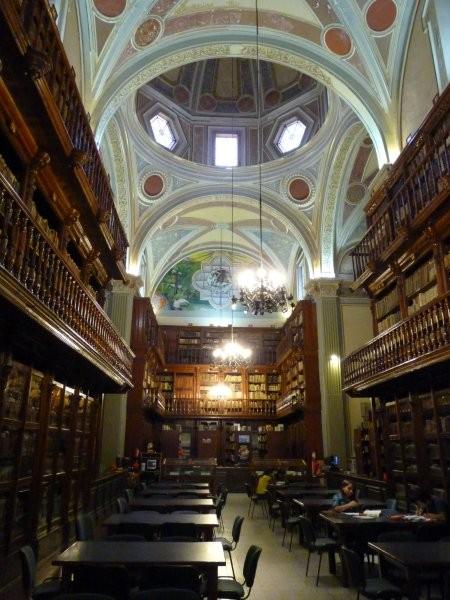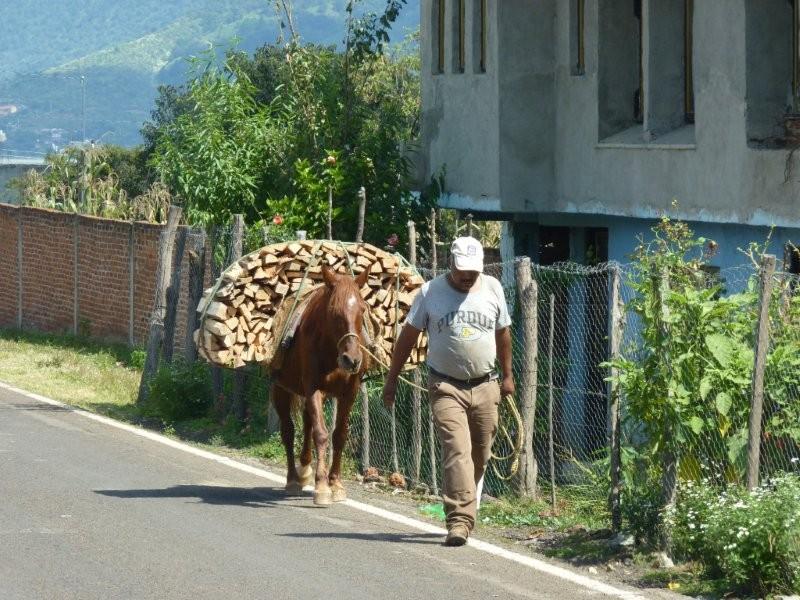 13-11-2009 om 16:06 geschreven door lucas


el DIA y la NOCHE de los Muertos: Catrina and Viejitos
el DIA y la NOCHE de los Muertos: F
In Erongaricuaro a black-clad Catrina with white mask impersonating death reads her poems and letter from the under/upperworlds to the gathered population. They eat local maize, tacos and tortillas, birrias and lots of sugarskeletons and skulls or sugarcolored tombs or the special pan de muerto; they buy wooden or embroidered Catrinas of small statues of that other tradition, the dancing Viejitos, in which dance young masked adults are mocking live from grow-up till old crumbled man.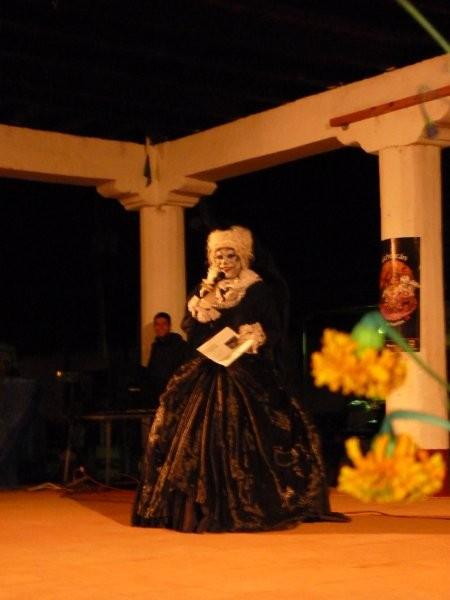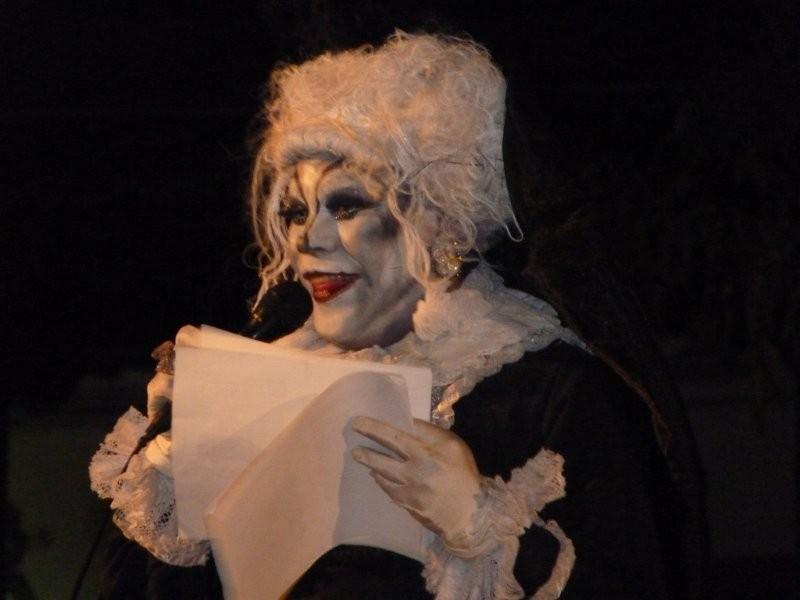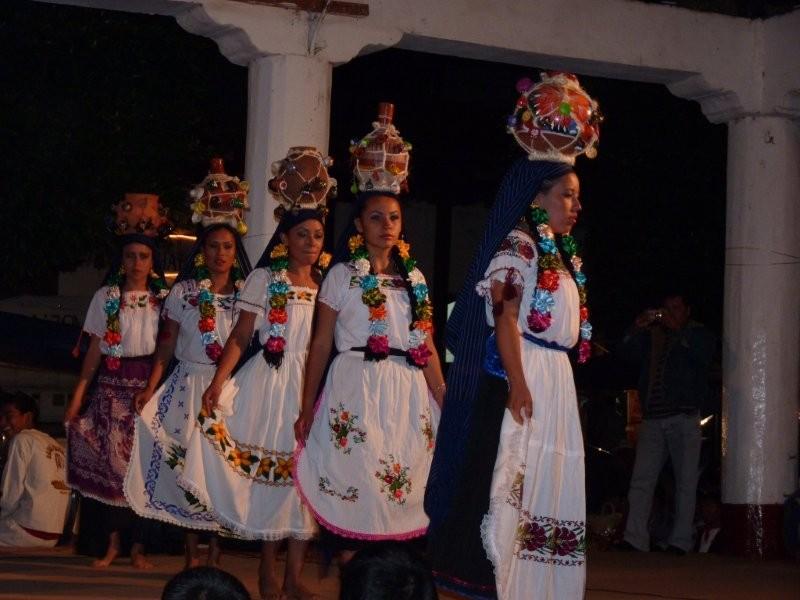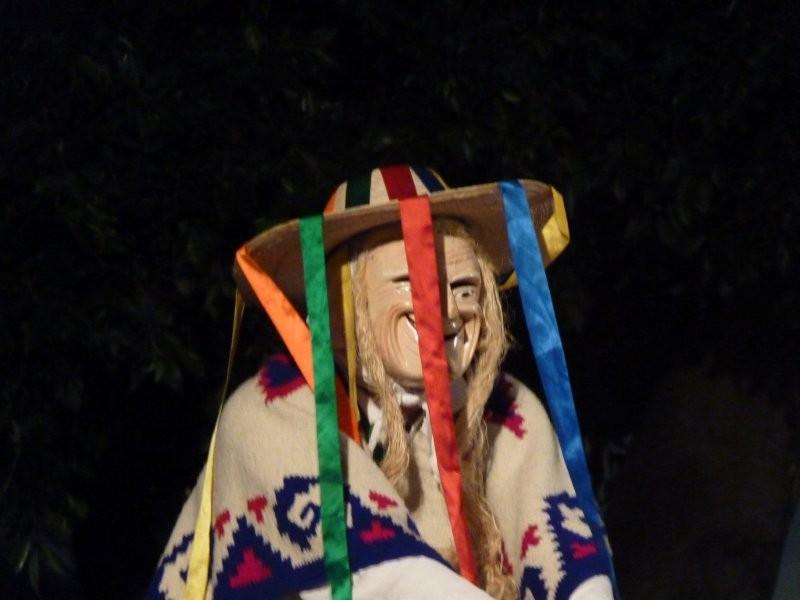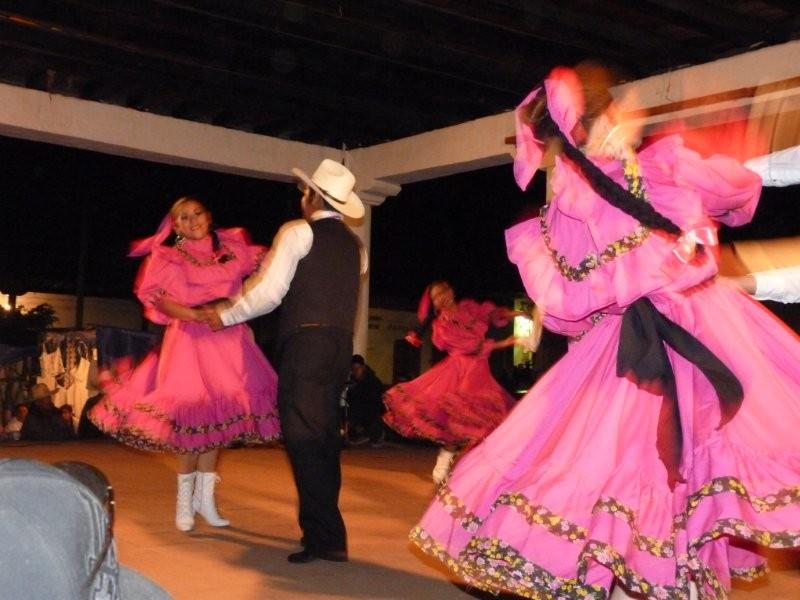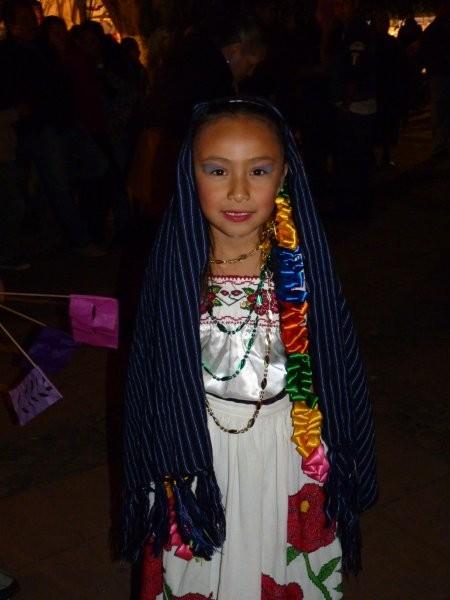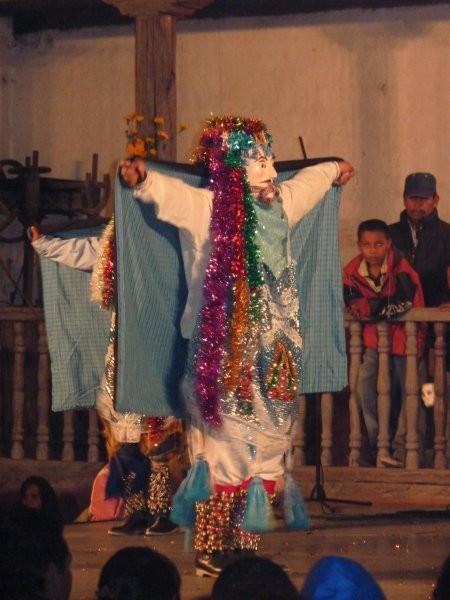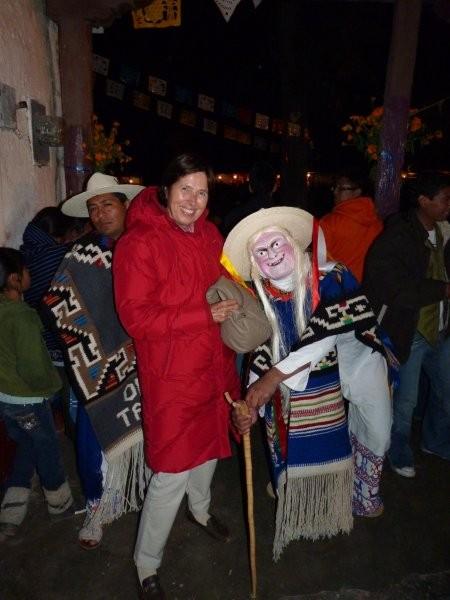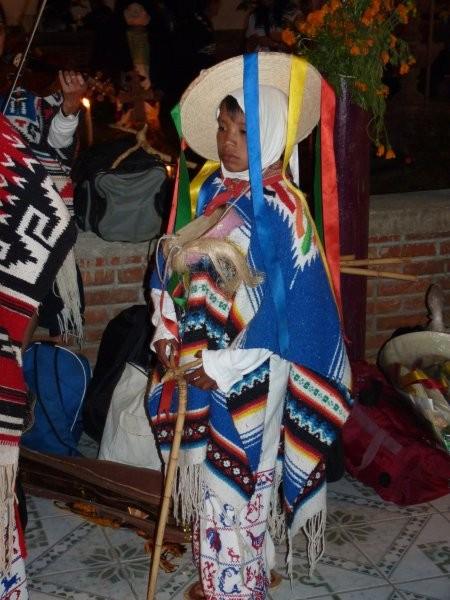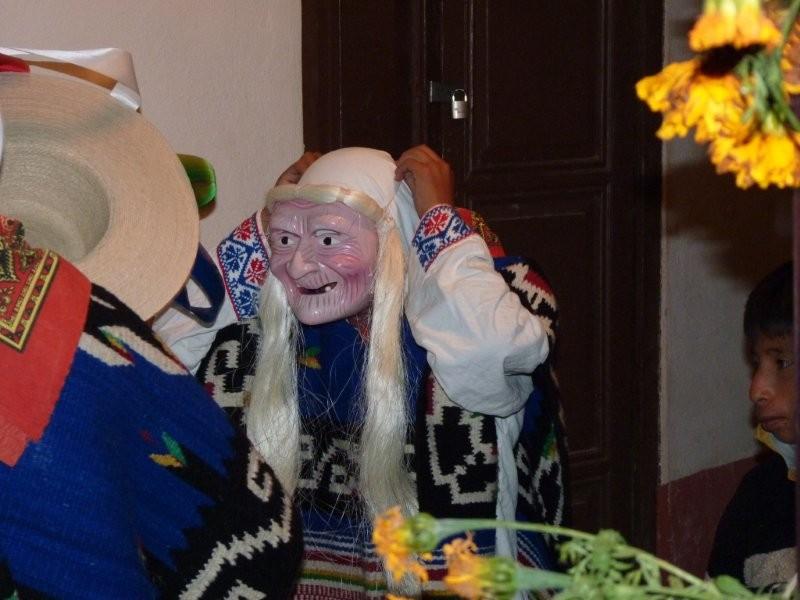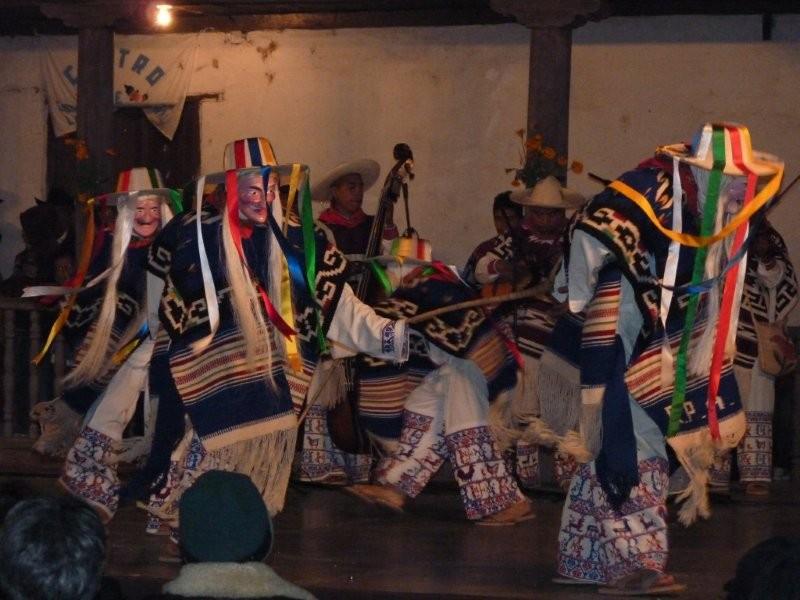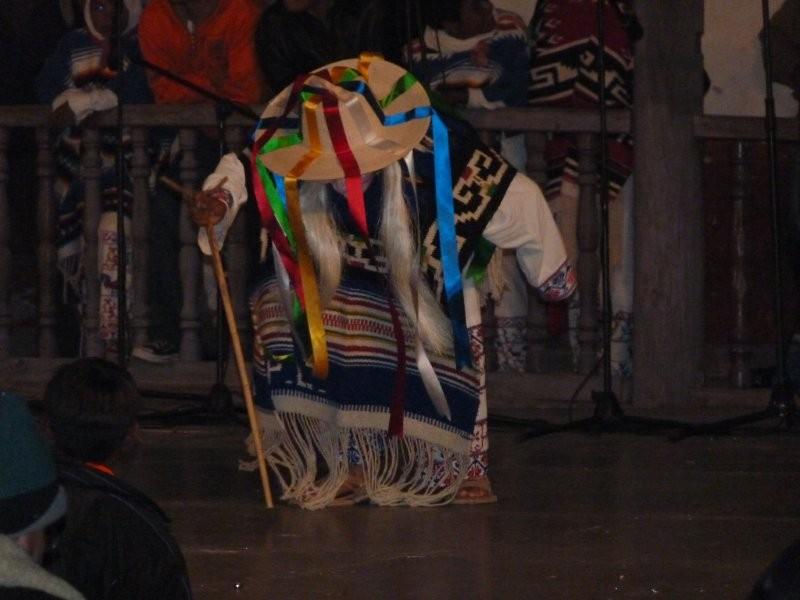 13-11-2009 om 16:00 geschreven door lucas


el DIA y la NOCHE de los Muertos: E
el DIA y la NOCHE de los Muertos: E
A very nice cemetery is in Tzintzuntzan the capital of this Píhurhepecha country: also the French TV was there to witness this old culture where families, in the Noche de los Muertos, come together to honor, not so much to grieve their deceased with the specially preferred food of their beloved one, sitting the whole night at their well-flowered and adorned grave, telling tales and reminding themselves of the many happy stories when he/she was still among them, renewing all of their memories together with him/her on this day of the deceased, happily, sometimes with live music by mariachis to brings his/her beloved music live. With candles allover so everyone can share their joy of the re-visiting deceased.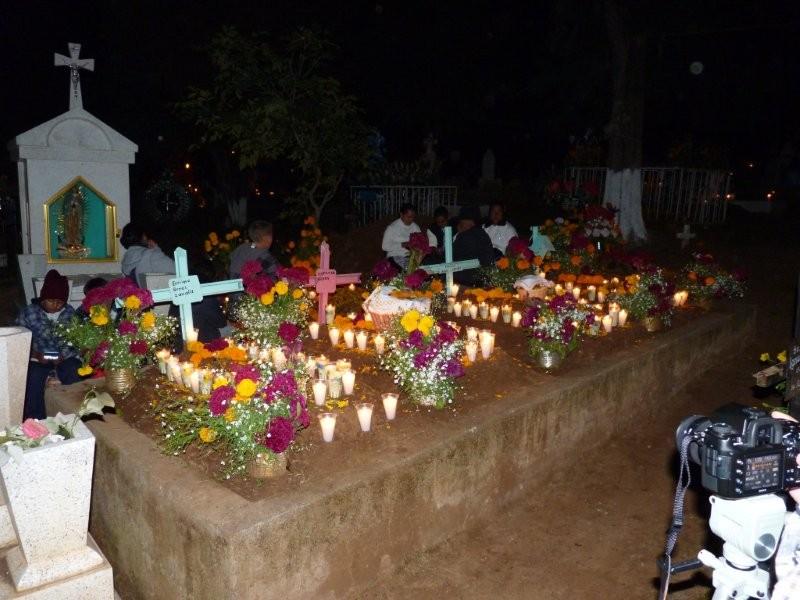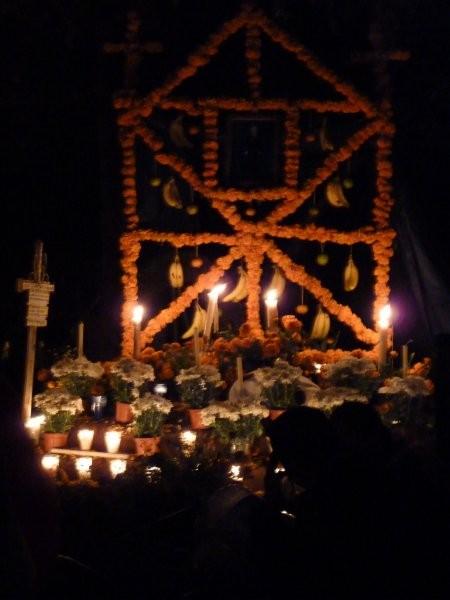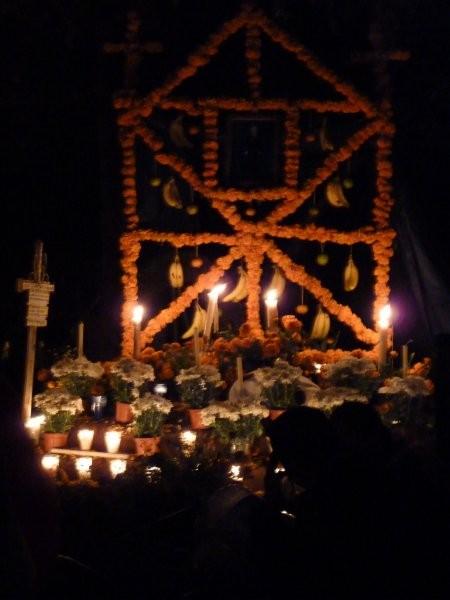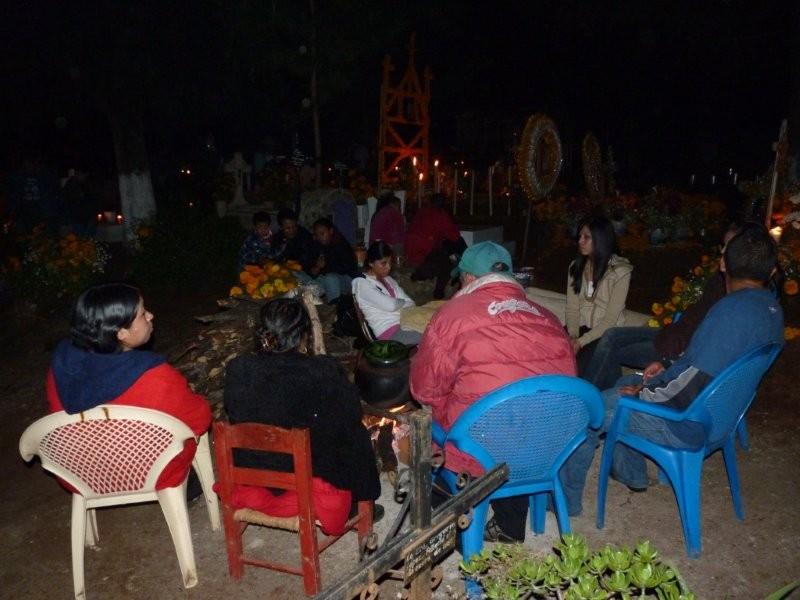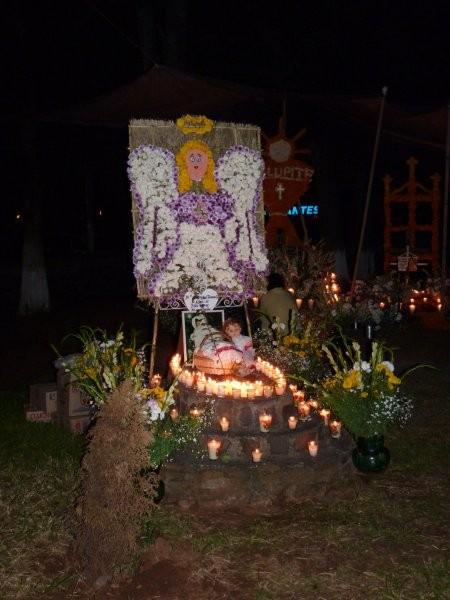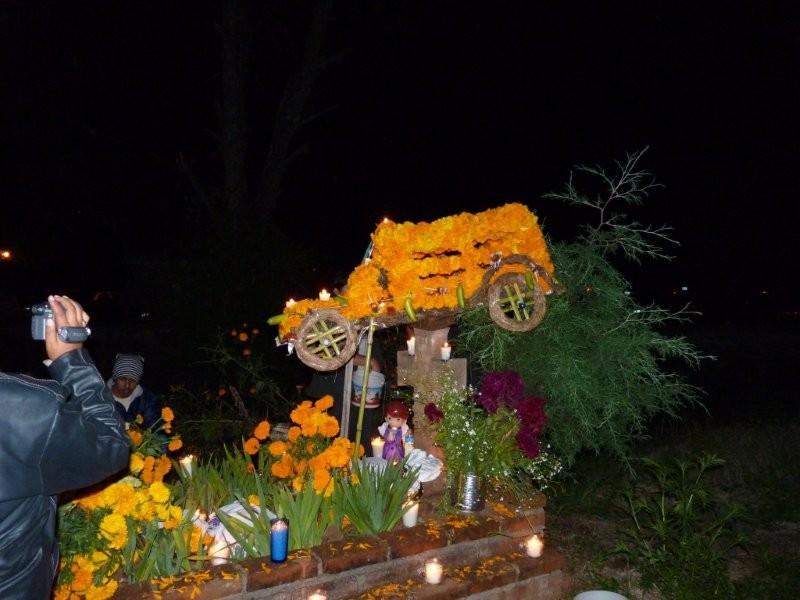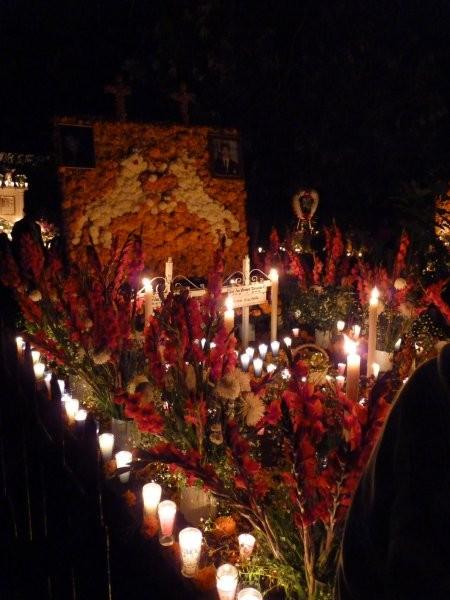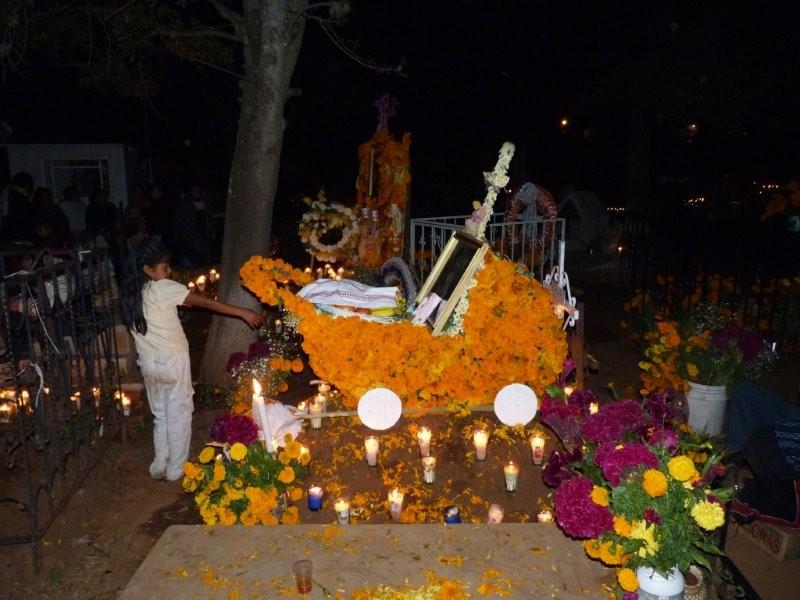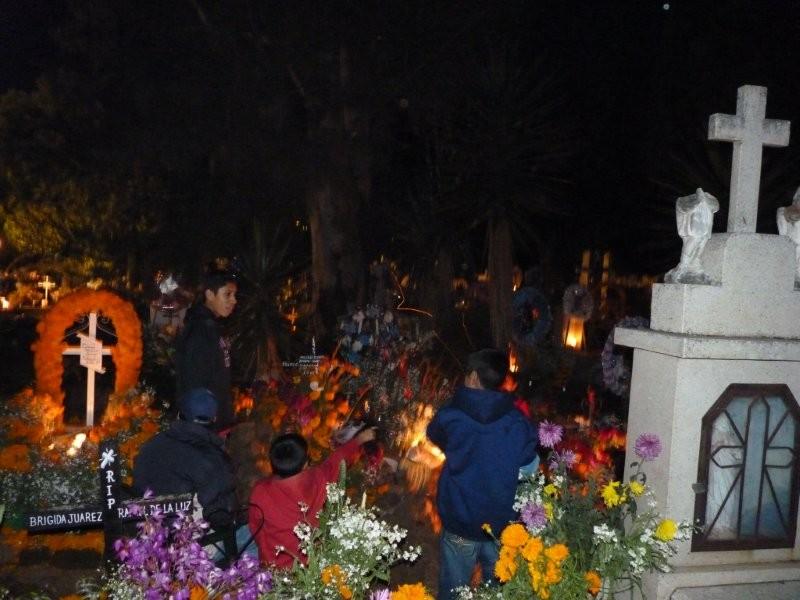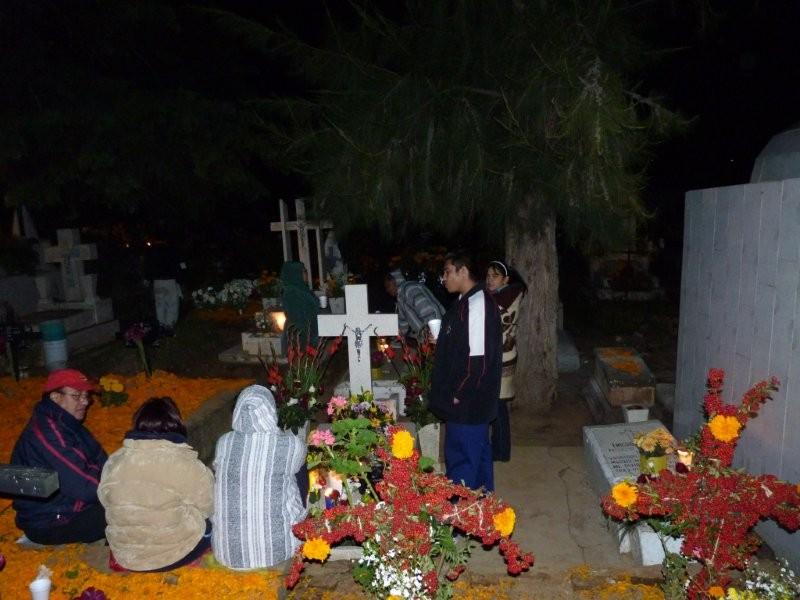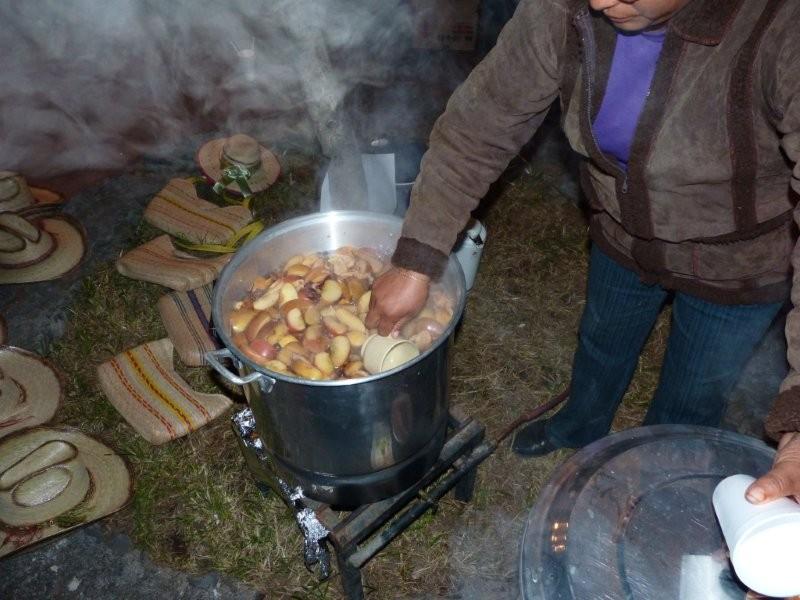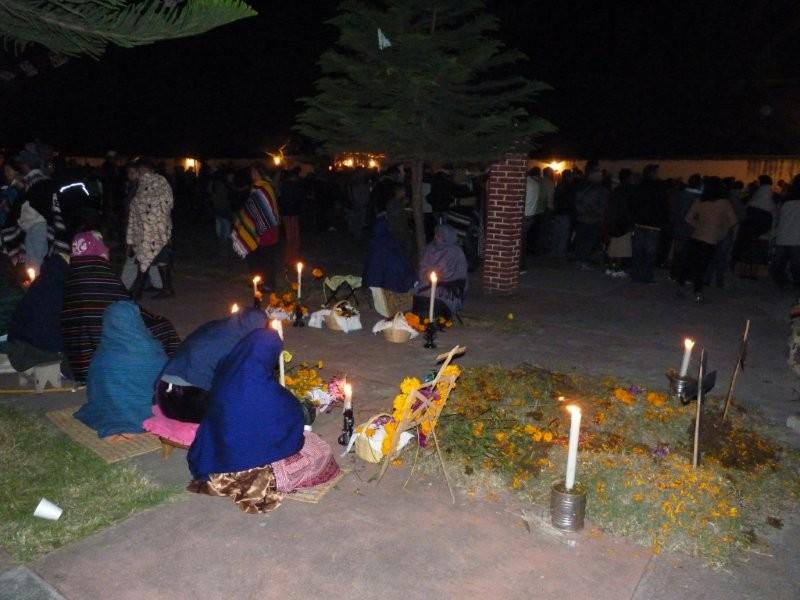 13-11-2009 om 15:54 geschreven door lucas


el DIA y la NOCHE de los Muertos: D
el DIA y la NOCHE de los Muertos: D
La Noche de los Muertos sees us on the premises of the restored monastery of Tzintzuntzan where the nuns celebrate with us and share delicious ponch. Spectators sometimes even applaud the input by the famous dancers or musicians who come from various regions presenting their local music/dance, for instance the mask dance with splendid colorful costumes representing the good (Indians) versus the bad (conquistadores).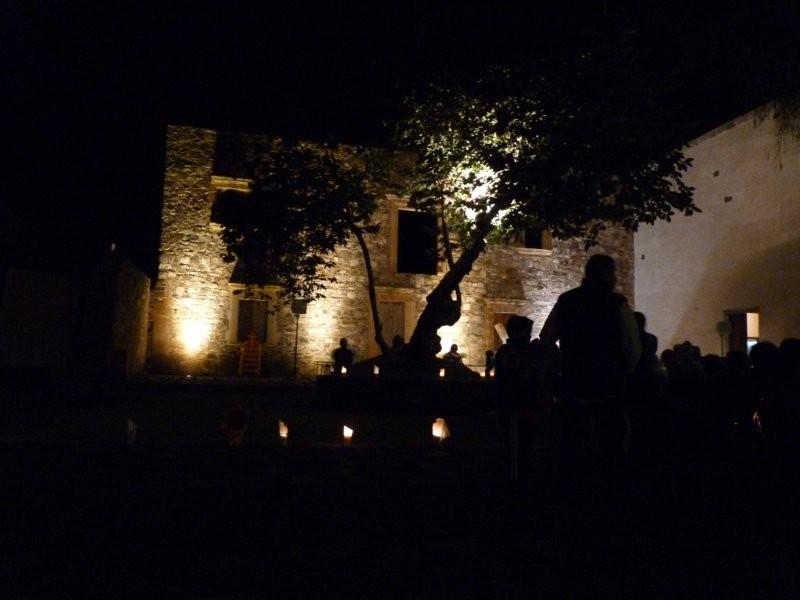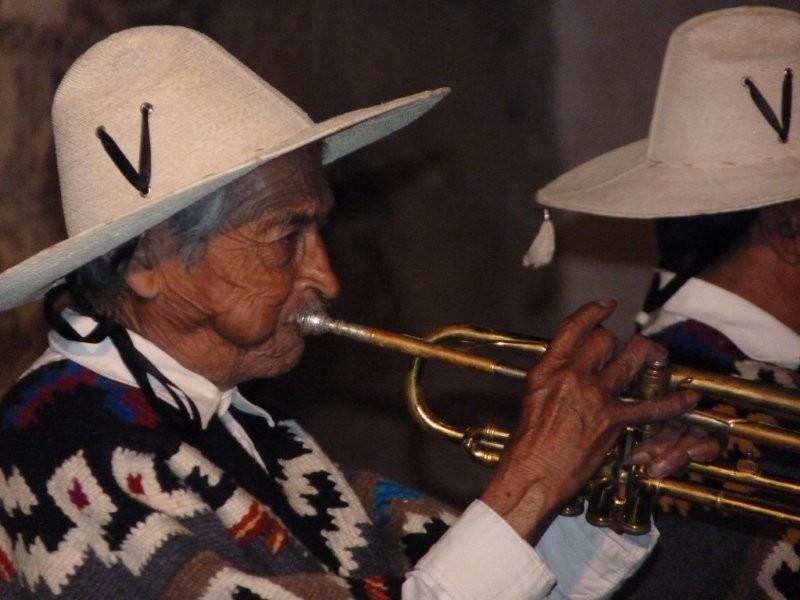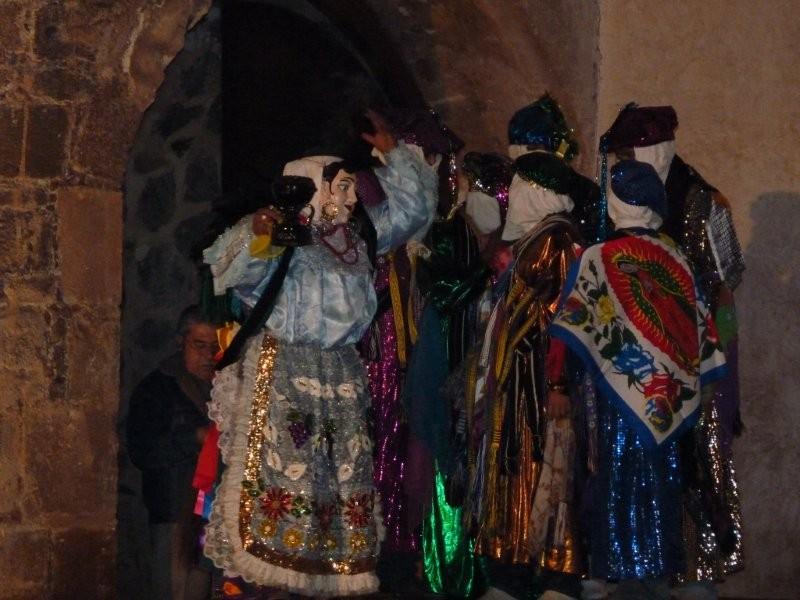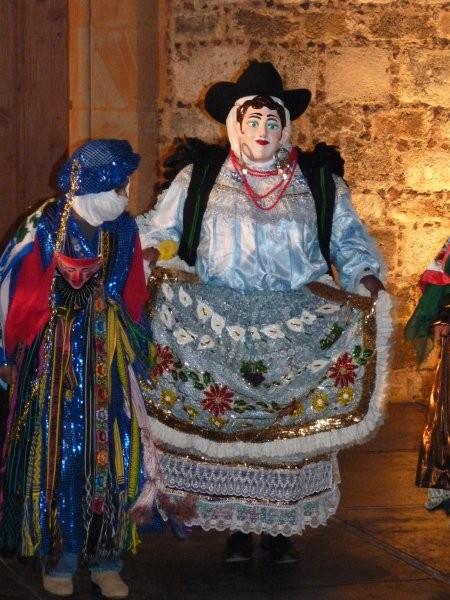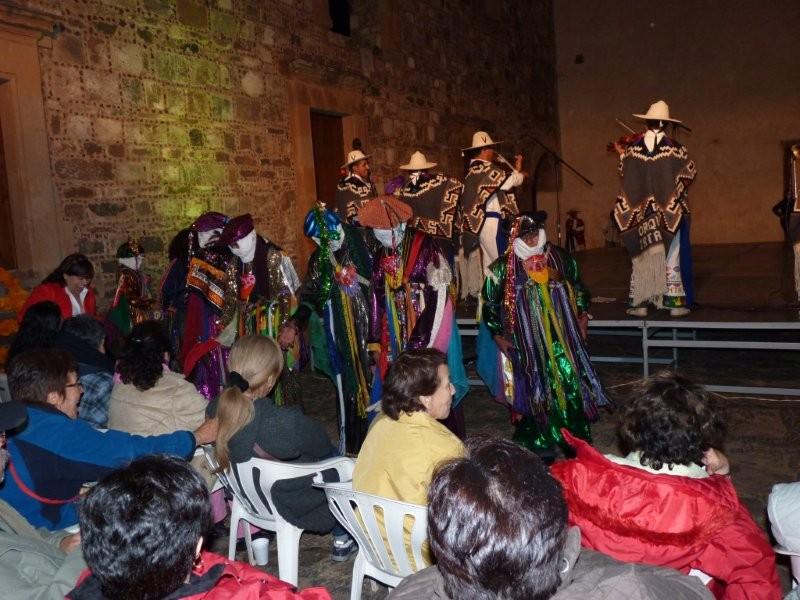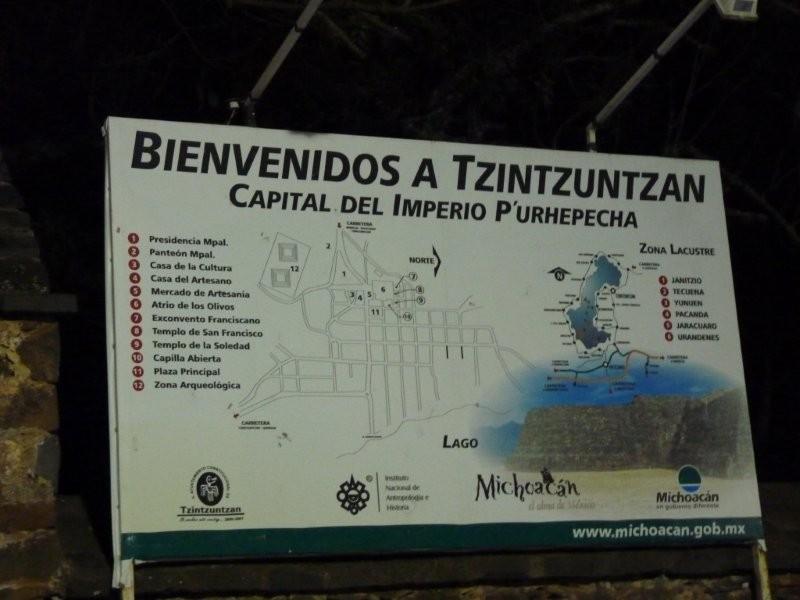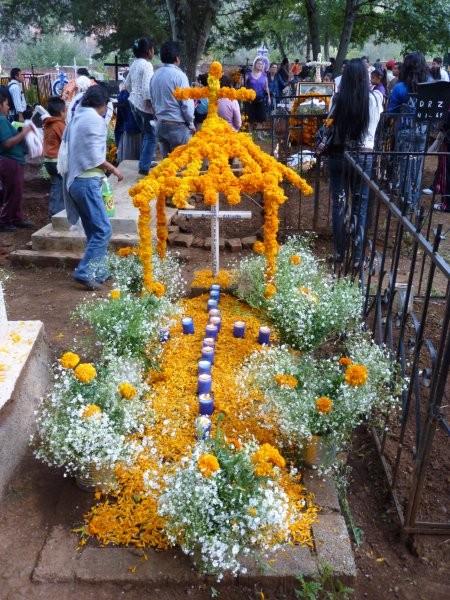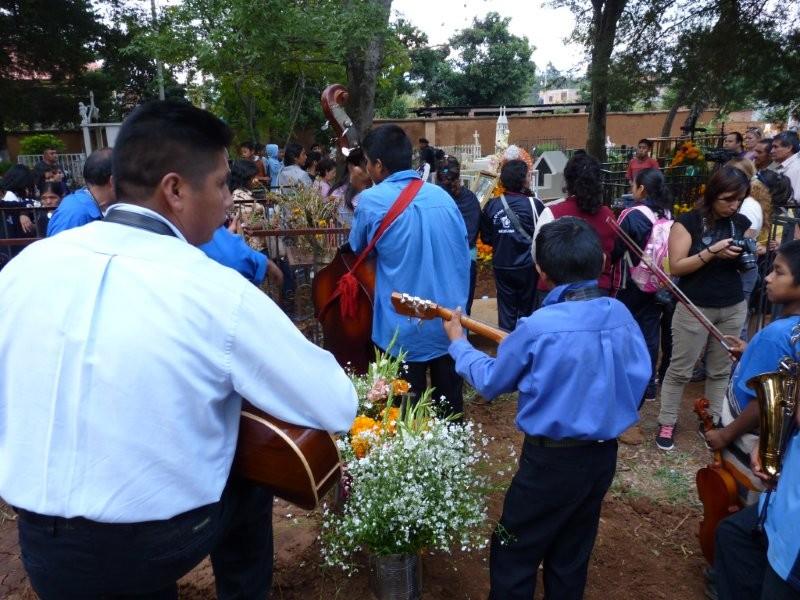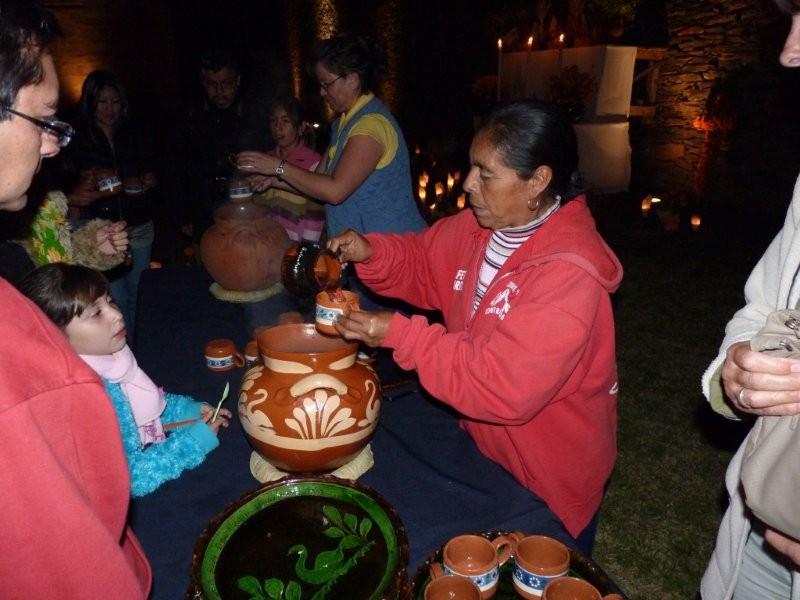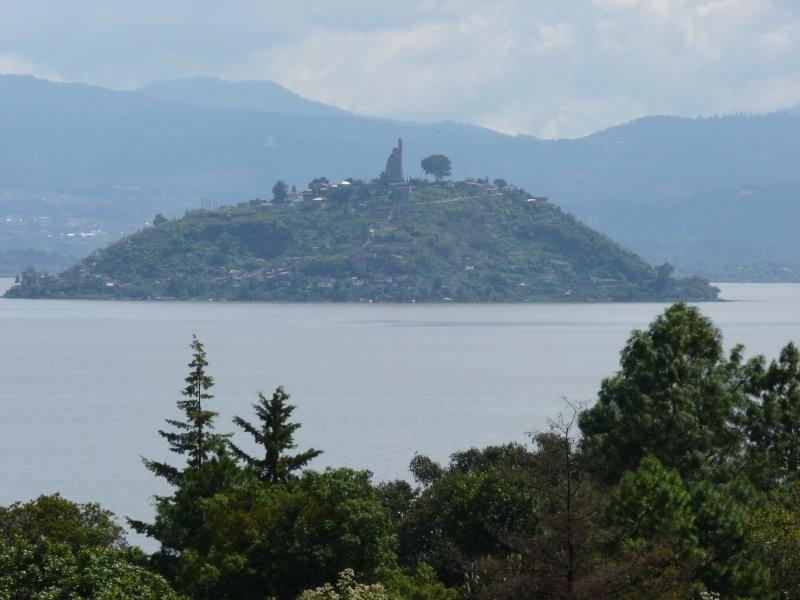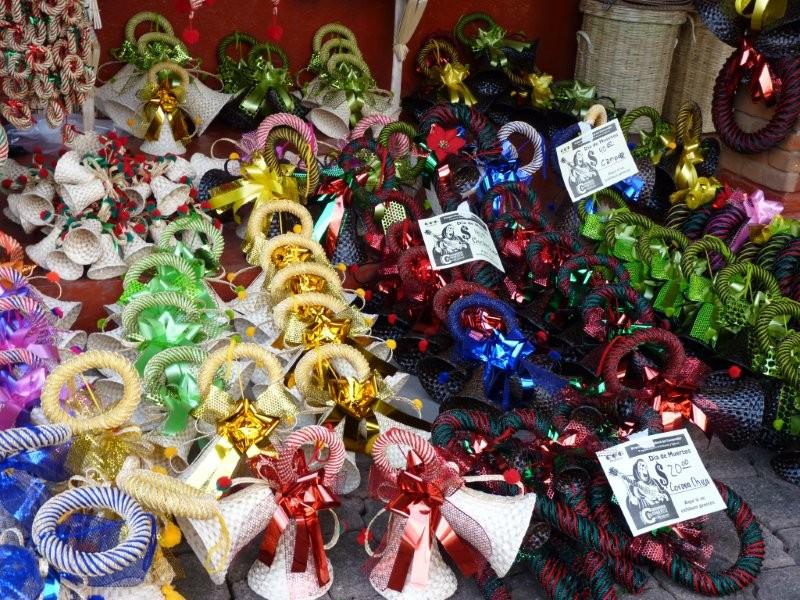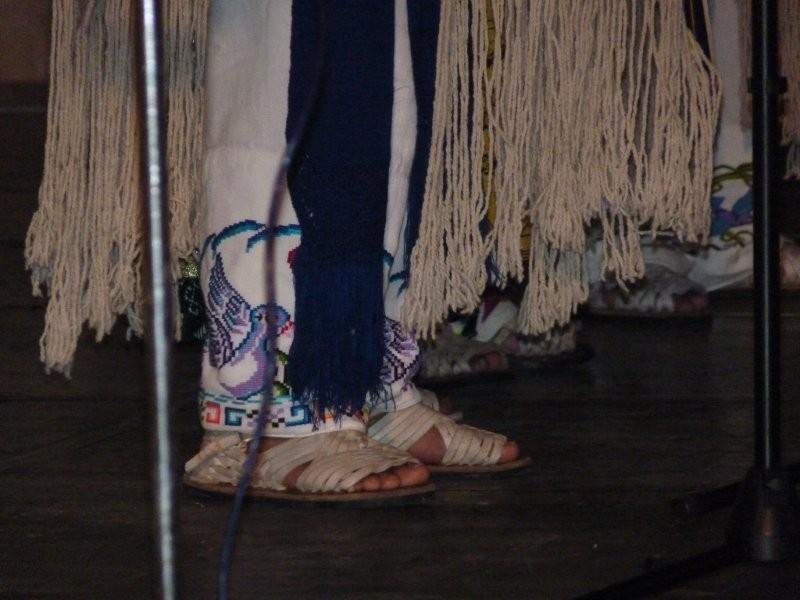 13-11-2009 om 15:47 geschreven door lucas

el DIA y la NOCHE de los Muertos: C
el DIA y la NOCHE de los Muertos: C
In between a few hours in the city of Patzcuaro (door to the sky) which this weekend is fully booked and thus offering some more folklore, music, fiestas.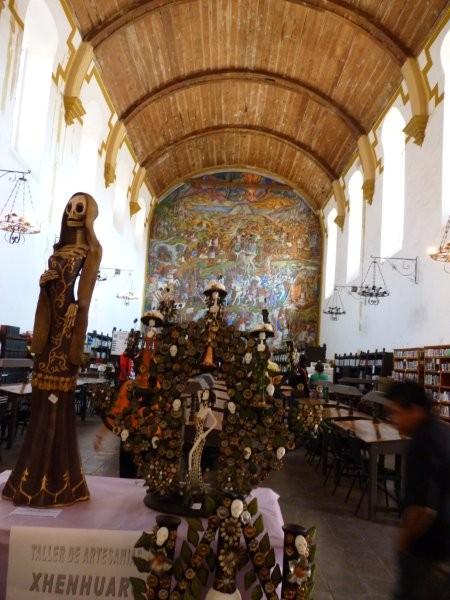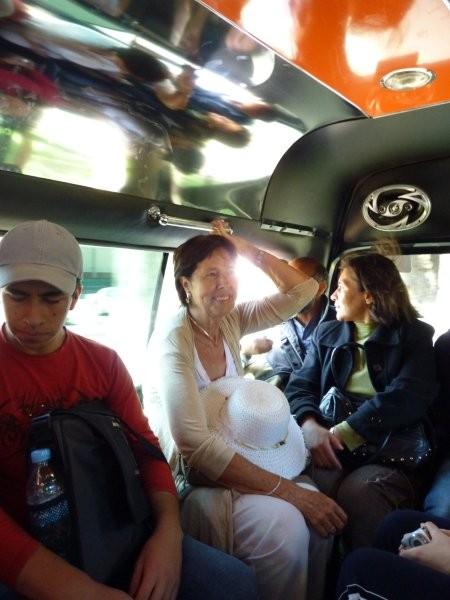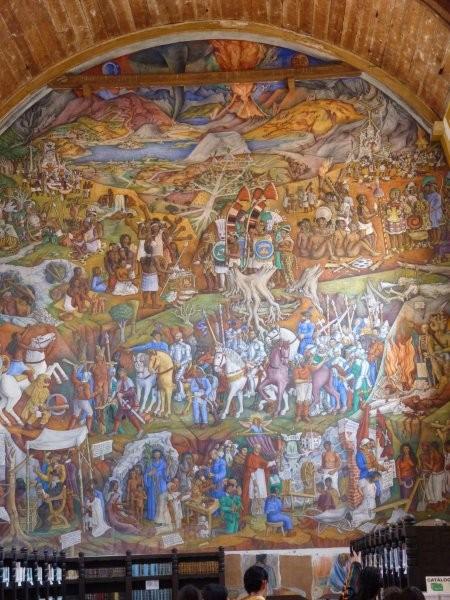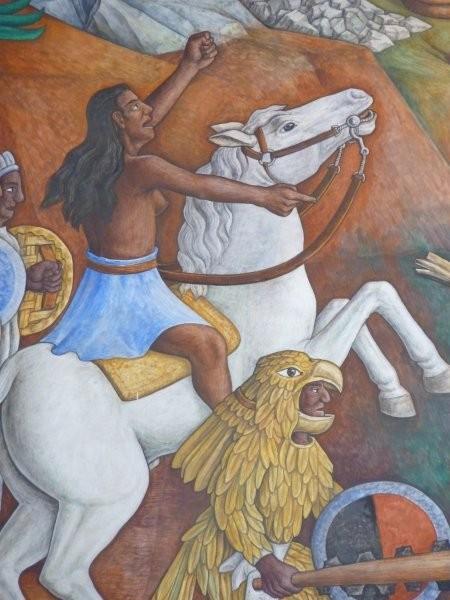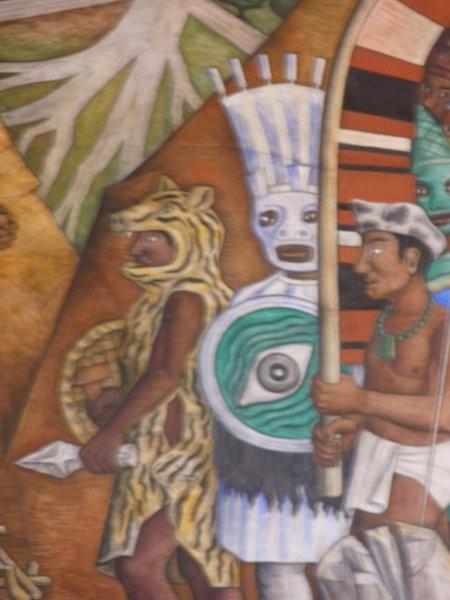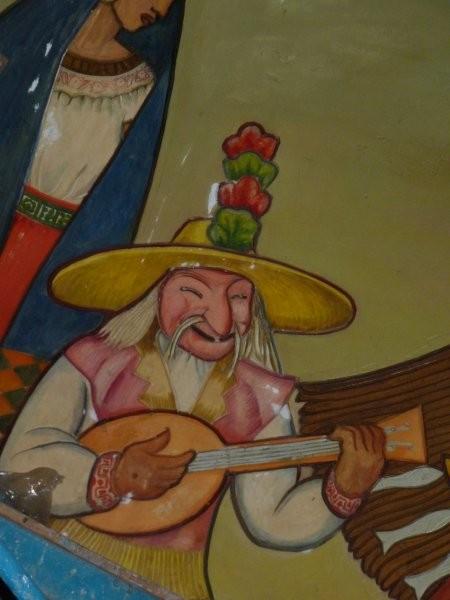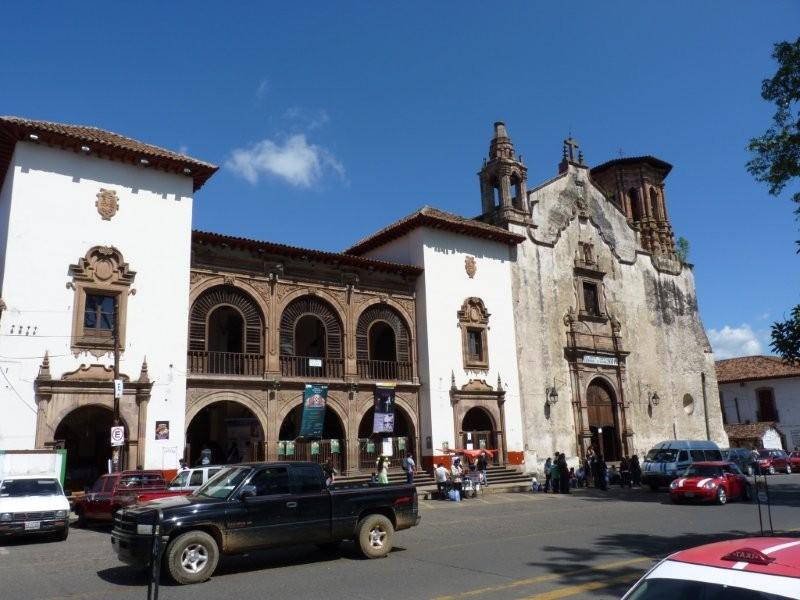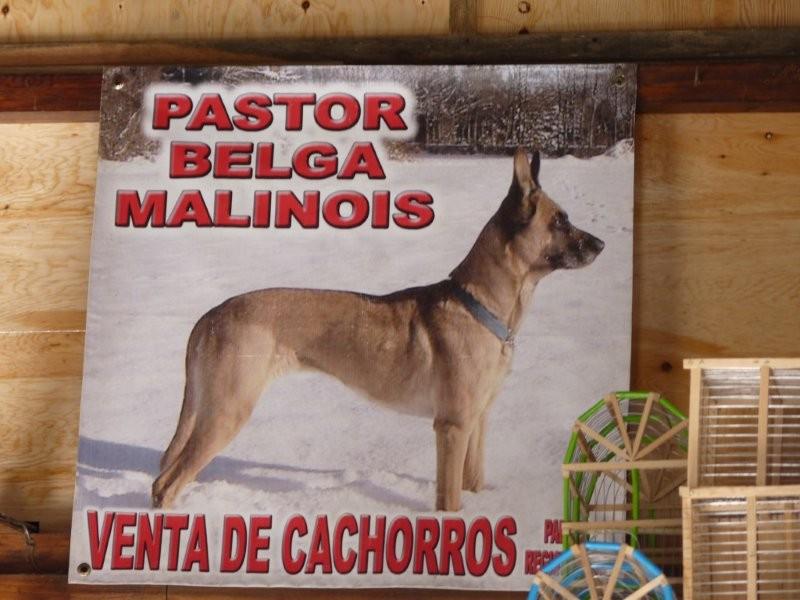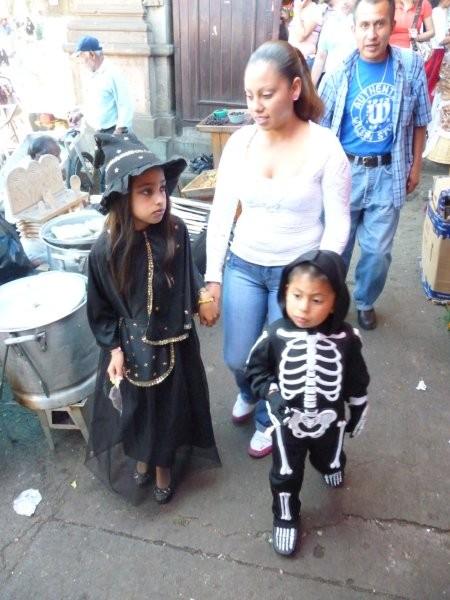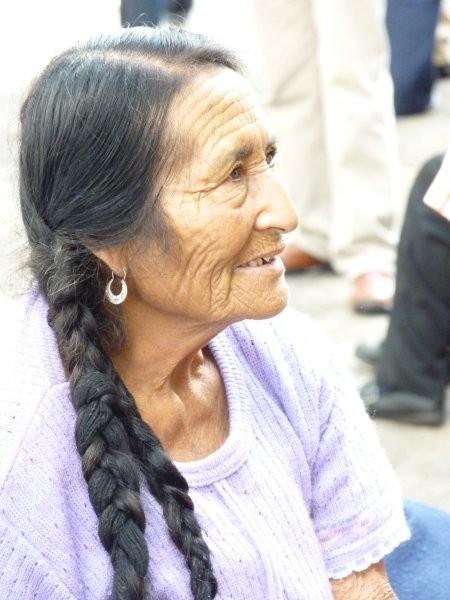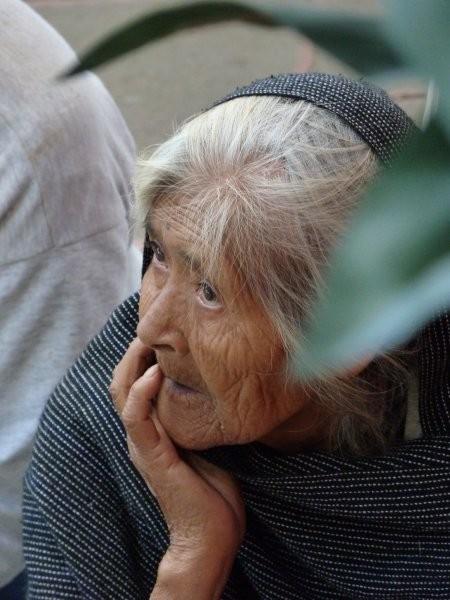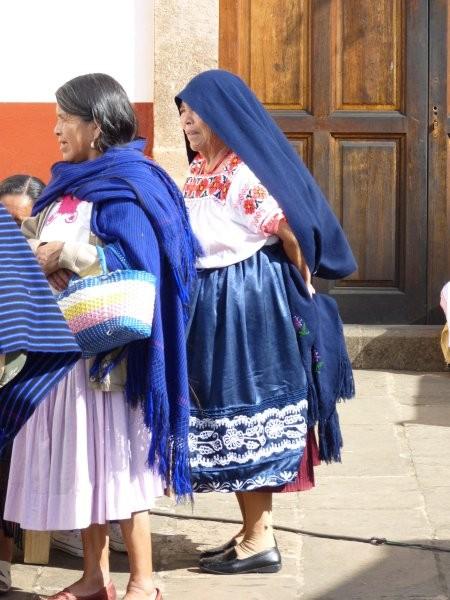 13-11-2009 om 15:42 geschreven door lucas

Gastenboek


Druk op onderstaande knop om een berichtje achter te laten in mijn gastenboek