Inhoud blog


| | |
| --- | --- |
| | HA 7 |
| | angkor 6 |
| | NAMASTE, hi from INDIA Iiran/Pakistan, soon VIETNAM, CHINA, LAOS...and welcome to our worldtravel site per 4x4camper |
| | copyright Luc Brandt |
| | newspaper cover in Indian daily |
| | 1st month: Turkey |
| | fabulous paragliding over blue lagoon |
| | Pammukale's white valley |
| | IRAN in 6 weeks: October and November, 2004 |
| | Persepolis of the Kings Darius & Xerxes |
| | sanddunes in desert |
| | Iranese marriage |
| | Shiraz, Isfahan, Qom, ... |
| | BAM, what remains of a World Heritage Site |
| | welcome , soon form INDIA again, to our wolrd travel site per 4x4camper into Vietnam China, Indonesia etcetera (PART S, YEAR 2) |
| | we are OFF, SouthEast Asia here we come in our Toy! |
| | even vanuit SRI LANKA |
| | elephants in river |
| | Siriyaga, ancient capital with Kings Palaces and terracegardens |
| | Galle Dutch Fort, Sri Lanka |
| | musician at temple during Puja clebration 3x/day, Kandy, Sri Lanka |
| | 2nd message 14.10 on our way back to Chennai, East India, to start procedures to ship the car to Malaysia around 25.10.5 |
| | Vellore sculptures |
| | capital at work |
| | incredible colours |
| | serene Gingee, a new old Hampi-like site |
| | amazing Gingee incredible workforce |
| | Last days in India, and per ship (car) and plane to Kuala Lumpur, Malaysia |
| | serene Gingee, a new old Hampi-like site 2 |
| | serene Gingee, a new old Hampi-like site 3 |
| | for a few rupees worth of devotion. |
| | more rupees to make your wishes come true |
| | monsoontime |
| | bamboosplicing on the street |
| | from Kuala Lumpur, waiting for the car |
| | shipping agent also filmproducer |
| | handy mouthblowing silversmith |
| | Kuala Lumpurs symbol of prosperity |
| | NAMASTE, Again? Yes, now from '˜amazing' Thailand, |
| | only 75 km from Bangkok city |
| | sunset at Wat |
| | Sawadee, (prononounce sawwadiii), or hello from Ayuttayah, |
| | beautiful historical site |
| | Wats zijn geen watjes hier |
| | Loi Krathong festival of riverlights |
| | sunset at SUKOTHAI historical Park |
| | cattle market with Thai cowboys |
| | Thailand chinese fishing nets such as in Fort Cochin (see website India, march 2005) |
| | camping at historic Khmer temple SUKOTHAI historical Park |
| | Thailand SUKOTHAI historical Park 13.11.5 |
| | Thailand Elephant 14.11.5 L Conservation Park |
| | Thailand Elephant 14.11.5 L Conservation Park (6) |
| | ricefield near Mae Hong Son |
| | The highest top in Thailand 2556m, but we also visited the most narrow point 10,6km wide in South, bordering to the West at Myanmar |
| | Longneck Karen cooking chicken with(out) flu |
| | one of the borders to Myanmar we visited |
| | teaching Thai, Birmese, English and Karenese languages to Longneck Karen |
| | Young LongNeck Karen |
| | Laos here we come |
| | Black Lihu |
| | Thailand SUKOTHAI historical Park 13.11.5 |
| | Thailand SUKOTHAI historical Park 13.11.5 |
| | little and big catfish |
| | mekong gong gong |
| | grilled frogs ready for you |
| | French biker |
| | Bonzes receiving early morning rice gifts in Mainstreet of Luang Prabang |
| | SABAI DII from Laos, North East |
| | lady in black |
| | dressed to kill |
| | colourfull NorthLaos |
| | national day |
| | more tribal dresses |
| | mother and child |
| | old and younger |
| | 7 |
| | 7 of 1 million elephants |
| | China border flagceremony 4.12.5 |
| | walking past passee |
| | local market with Saint Nicolas food |
| | Namta market |
| | local alcohol |
| | local dresses |
| | Hmong dresses |
| | Hmong ceremony dresses |
| | Hmong |
| | Hmong ceremony |
| | Again from Laos ???? unfortunately yes! |
| | local bridge |
| | boatraces |
| | Khmer templecomplex 1 |
| | Khmer temple detail 2 |
| | returning home |
| | traiteur for walking lunch |
| | earpiercing |
| | fashion |
| | oxcarting |
| | earpiercing new |
| | bamboopipe |
| | weaving hightech |

| | |
| --- | --- |
| | discovering the world by campingcar |
05-11-2012

Old and new
Being a young democracy they are smart enough to emphasize their traditional harmony and serenity from their Buda and Confucius Temples (even when 30% is catholic so many churches allover), in the zen-like landscaped gardens. Great nature, on the sometimes Amalfi-like coastline in the southern islands, or inland (with a good number of ski slopes), especially in the brown-red-yellow autumn colours. Every household seems to grow their vegetables, chilli red peppers and rice for their traditional (spicy) dinners, with some porc or fish thrown in. But in spite this apparent healthy food, lots of older women seem to struggle with pain in their bones and back, and 'walk' with O-shaped legs or when their backs are too far bend they lean on … buggy-like carts.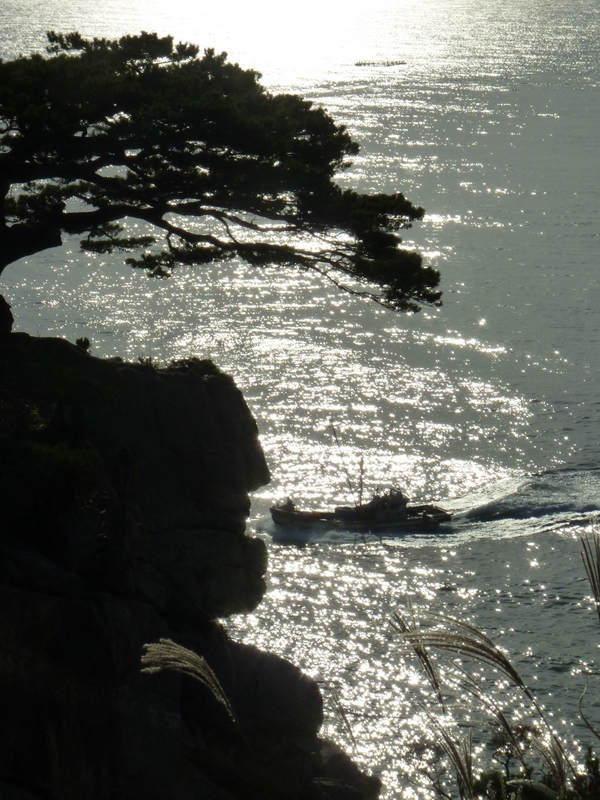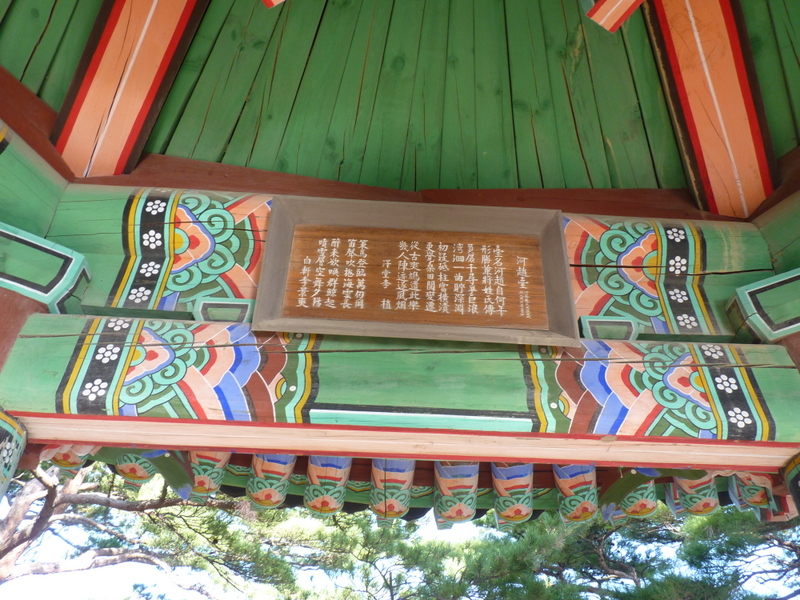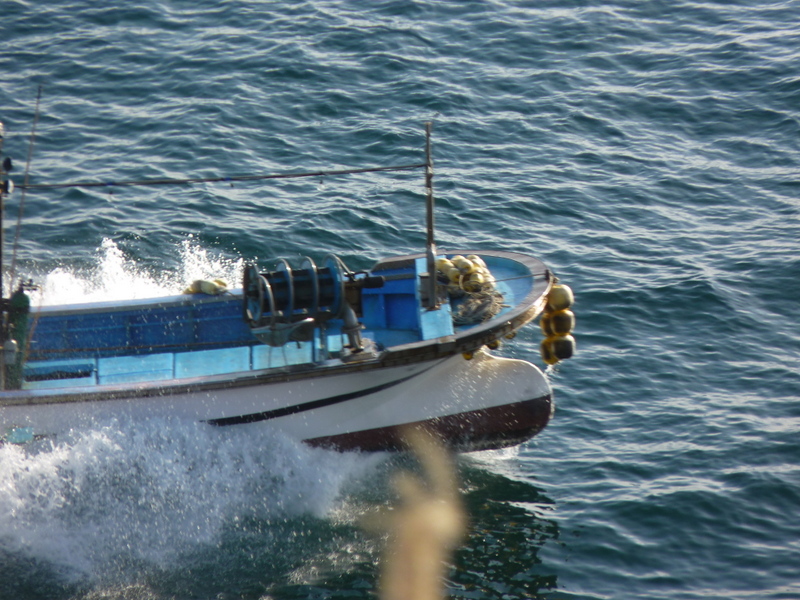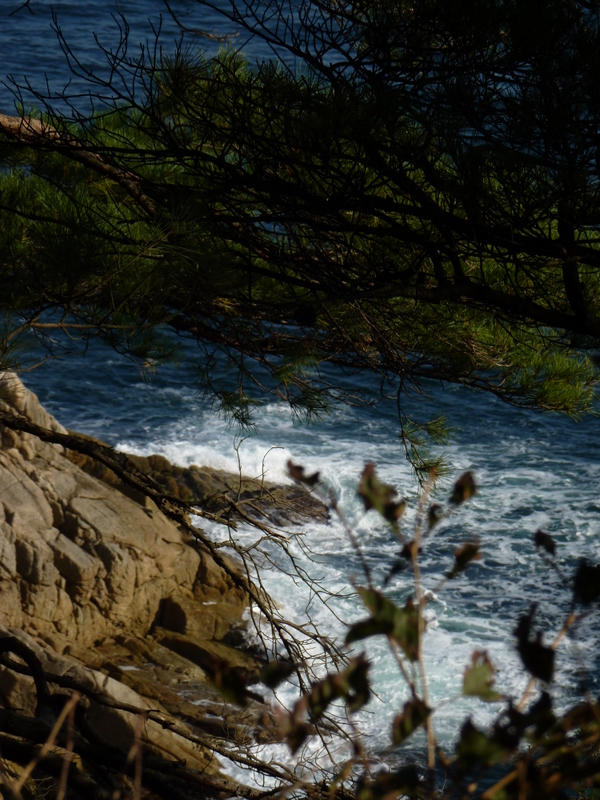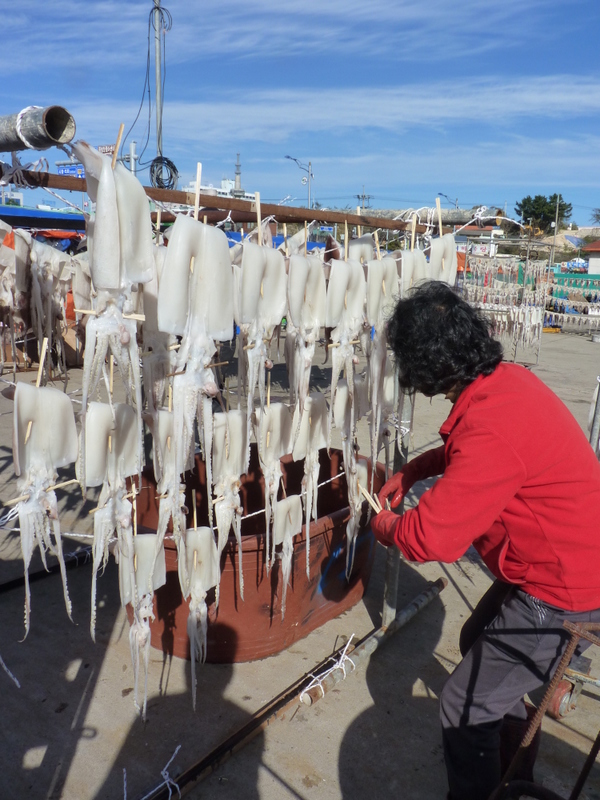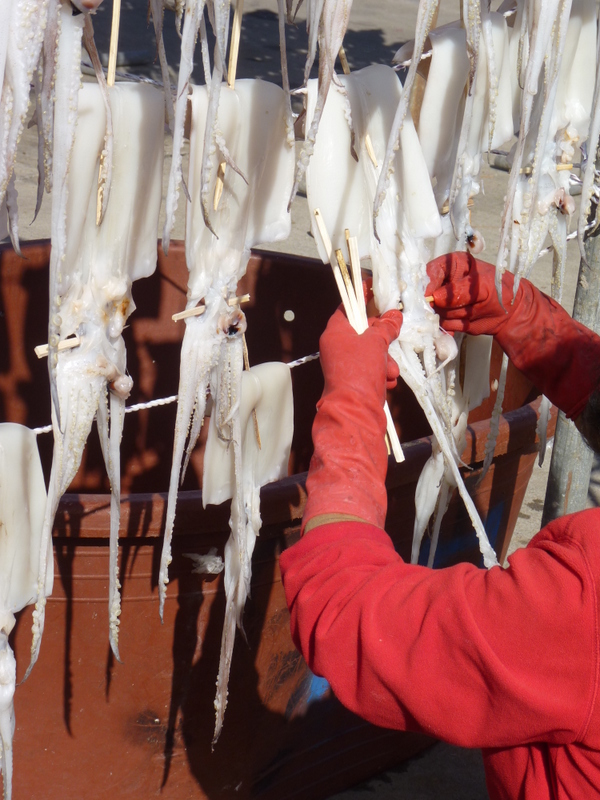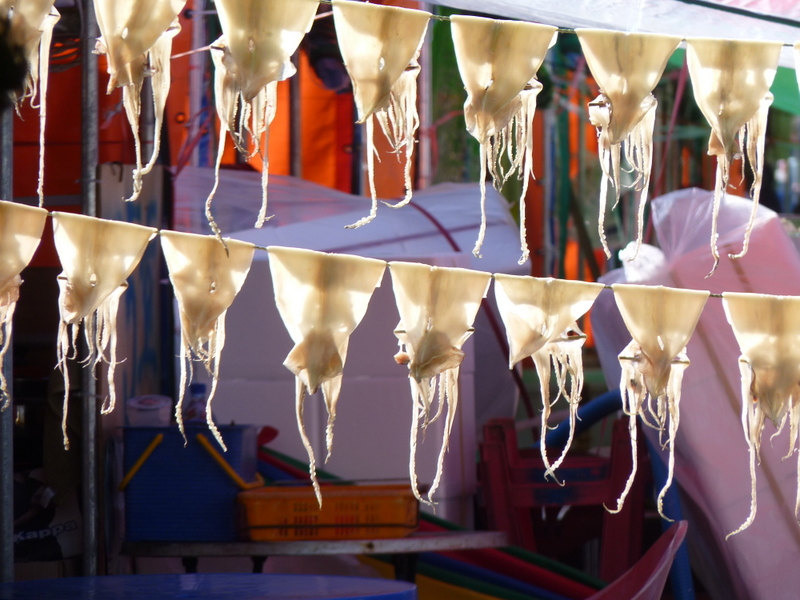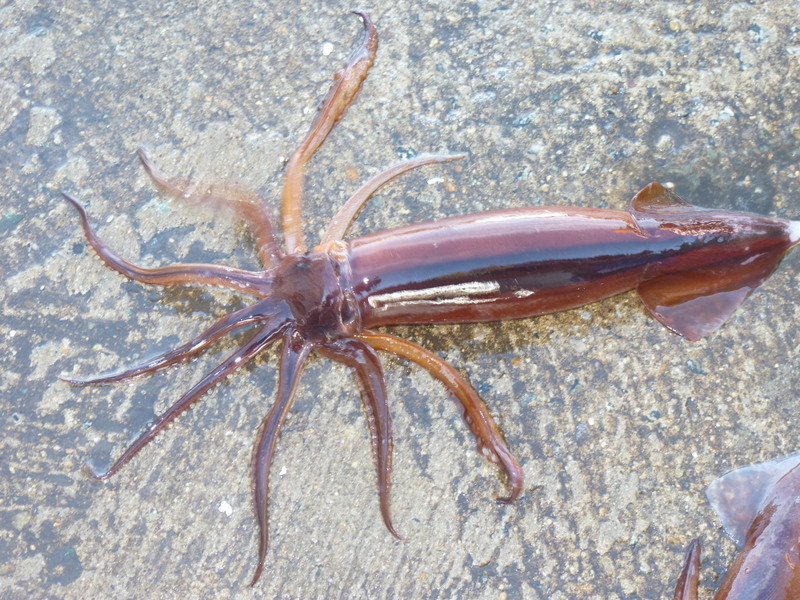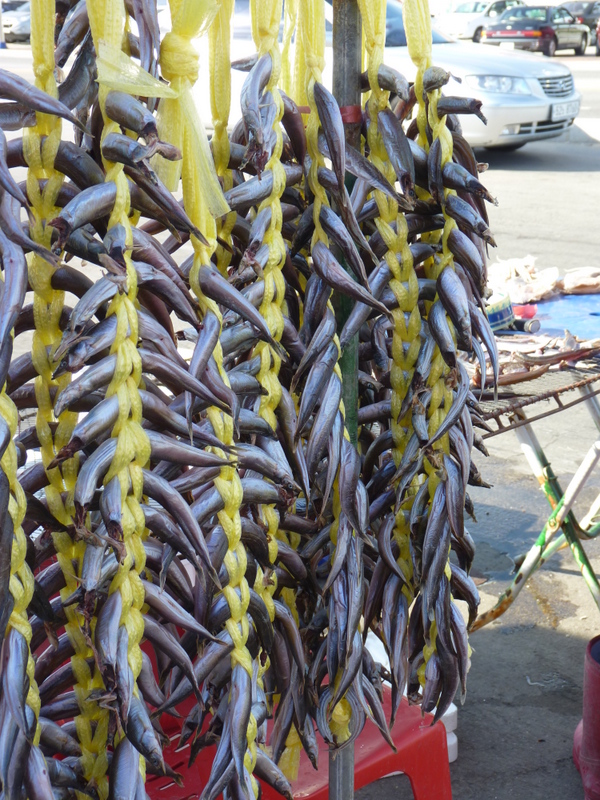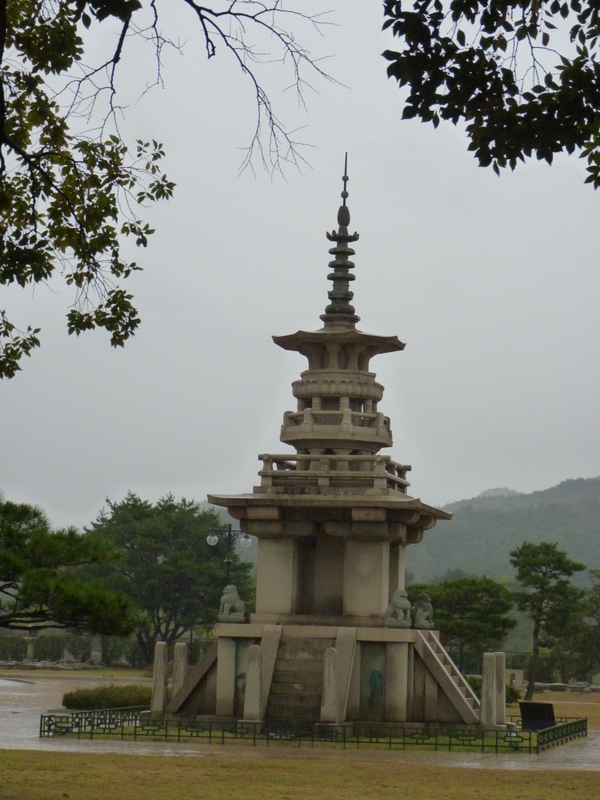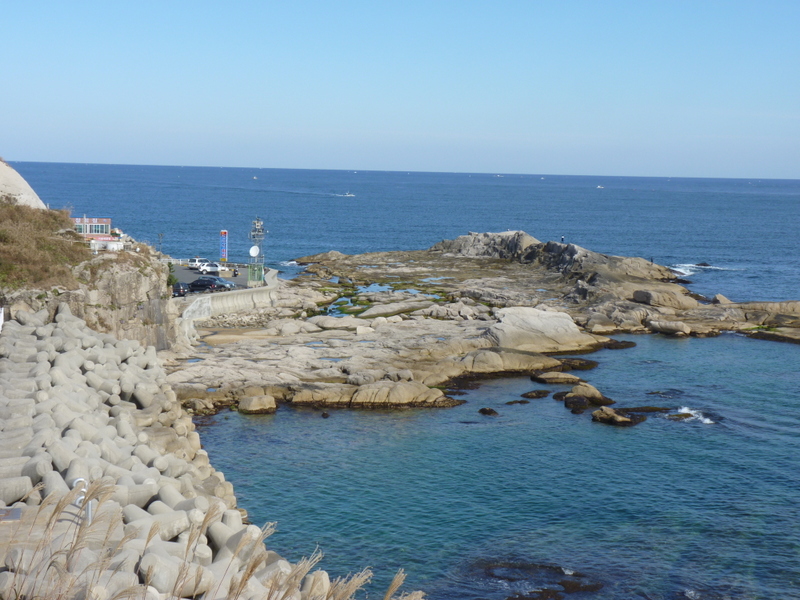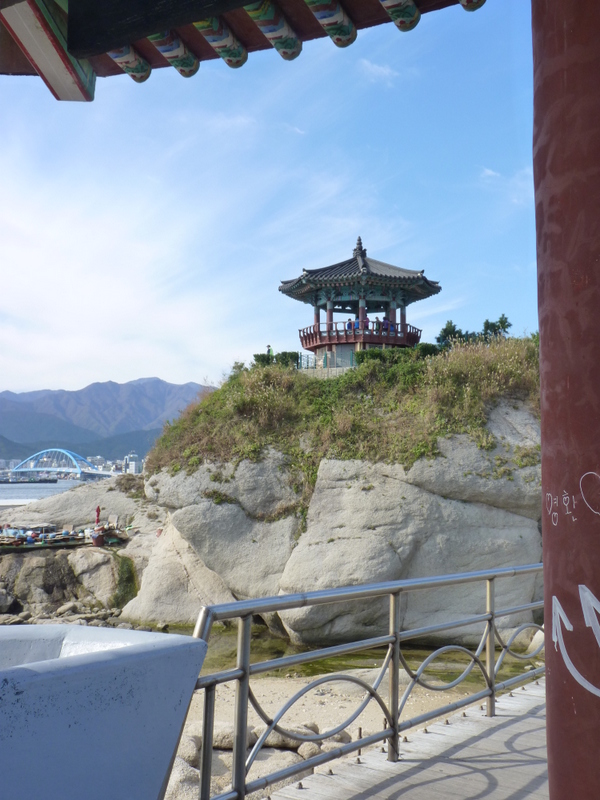 05-11-2012 om 00:00 geschreven door lucas

04-11-2012

AnjaSeeju, Khamzamida South Korea
Another few words to learn when visiting Korea, hello and thank you, but also won (the local currency, 1.500 for 1Euro) and certainly a mepke (INCLUDING the a in order to eat NOT too spicy, )
From the DMZ (1950-53 Korean War's famous 38th Parallel and Kiwi Hill) you meet friendly, polite, busy Koreans inland on their rice paddies, or fishing along the coasts or to UN's largest War Memorial of the World, in southern Busan.
Here I was lucky to assist in the 2nd UN Peace Concert, followed by a candle-lit serene night walk on the very impressive War Memorial Park.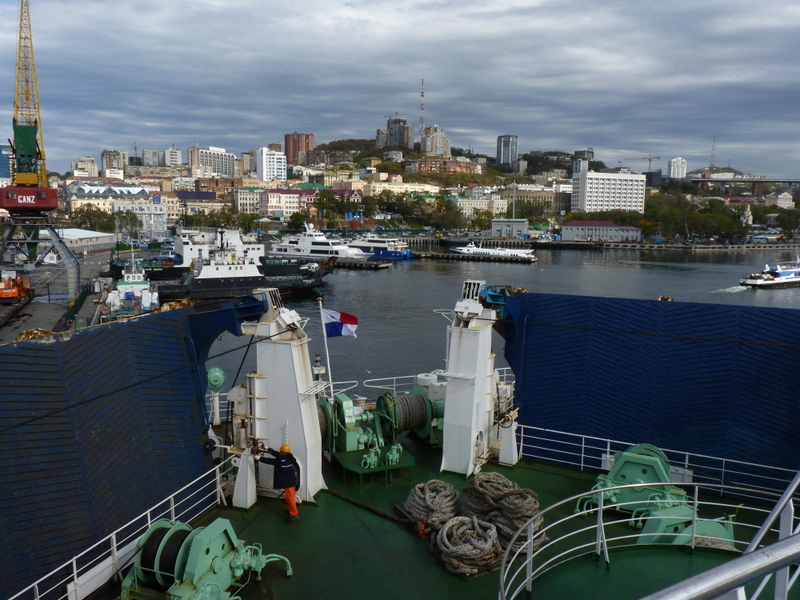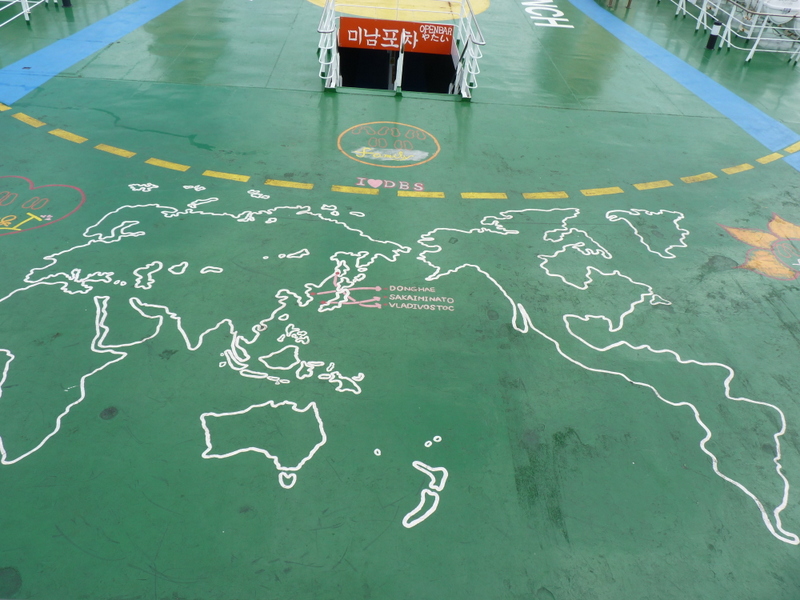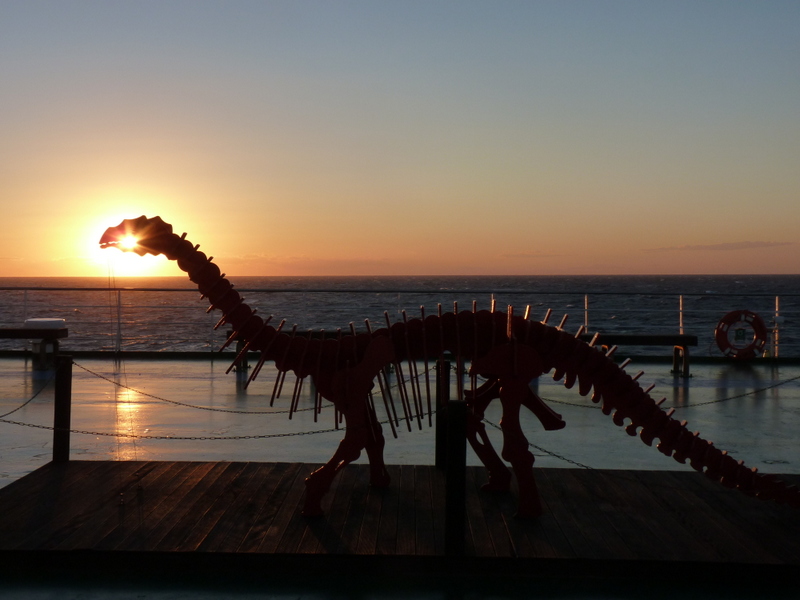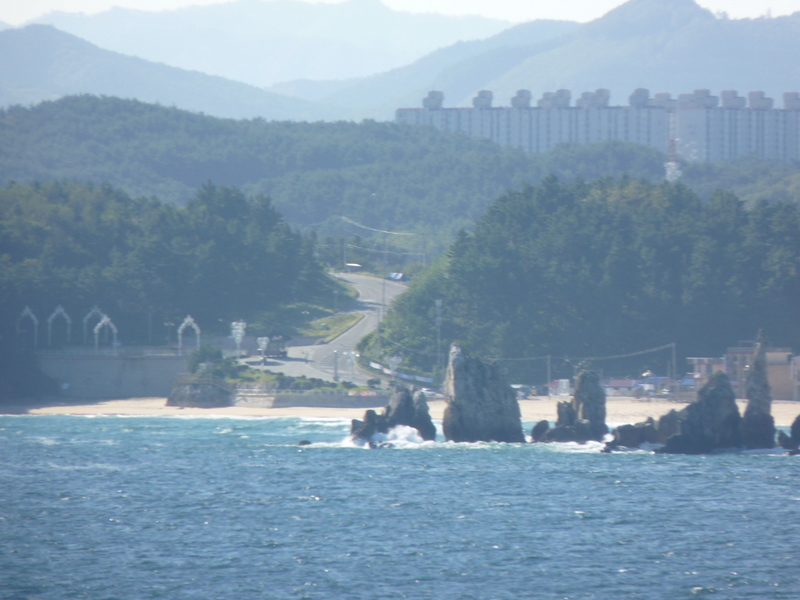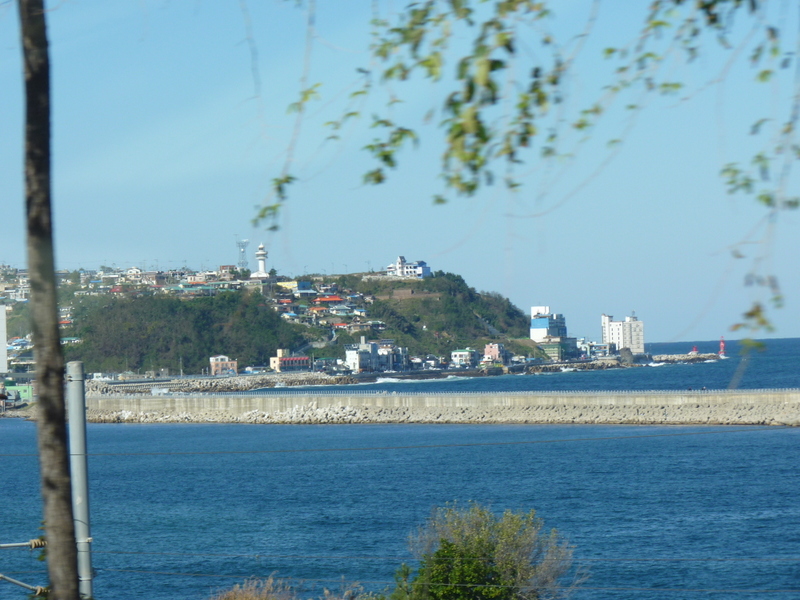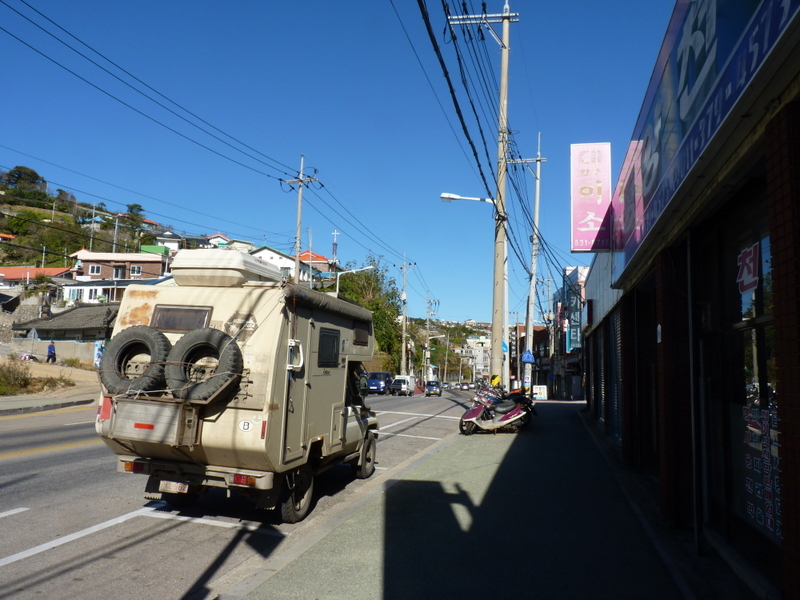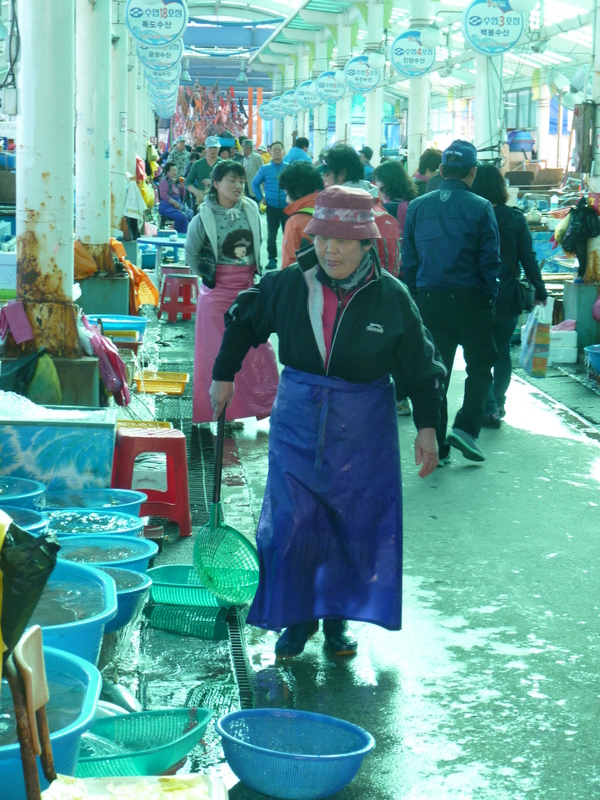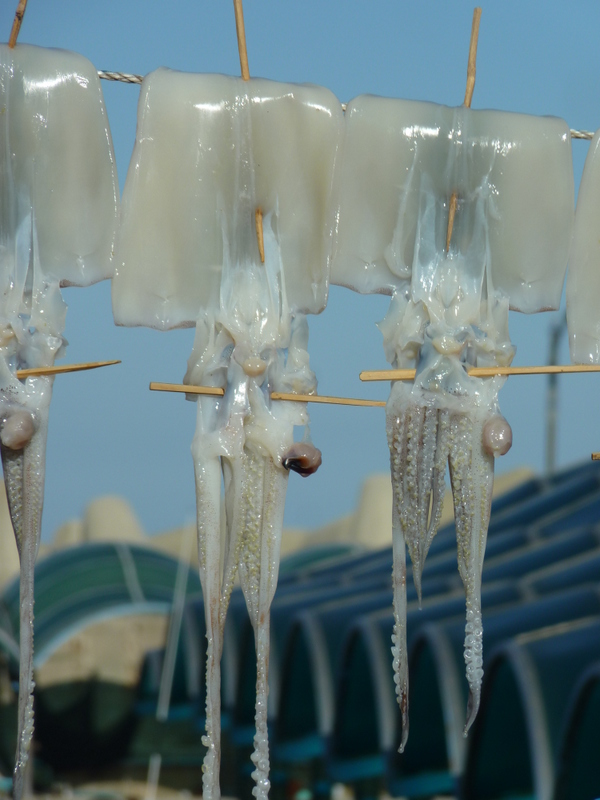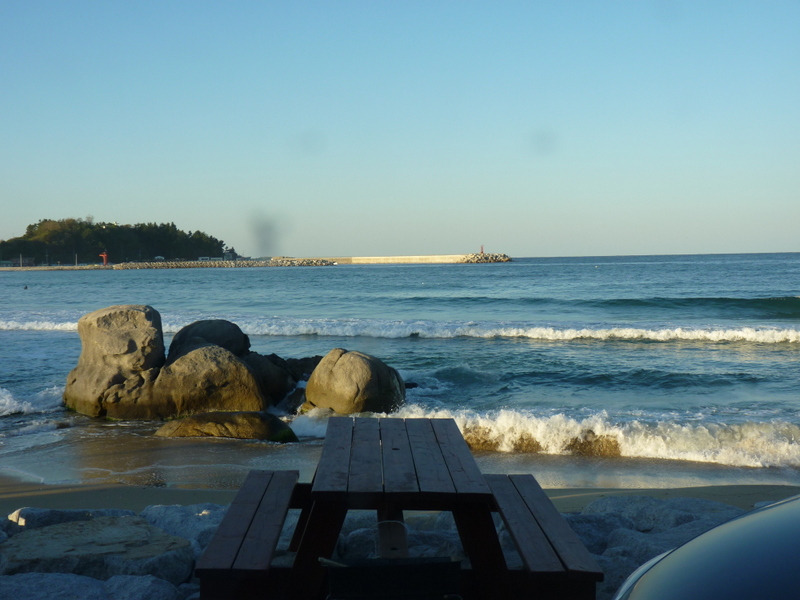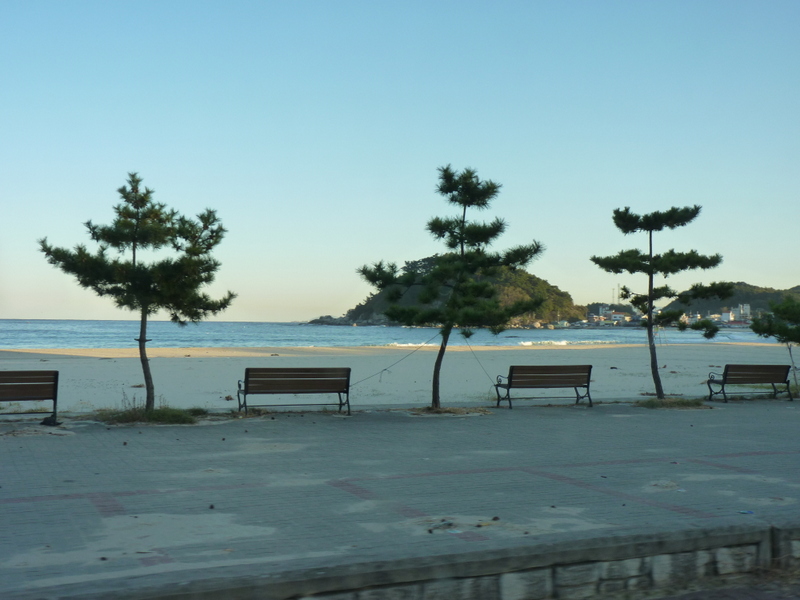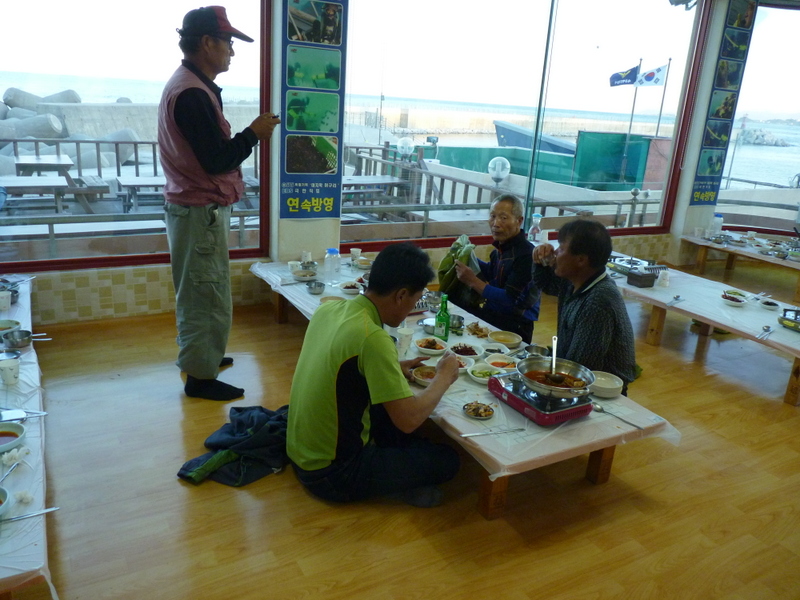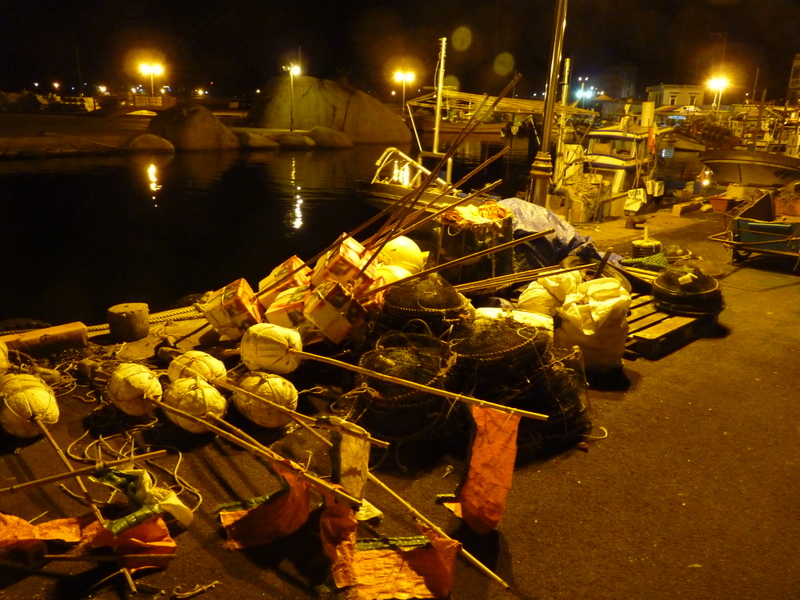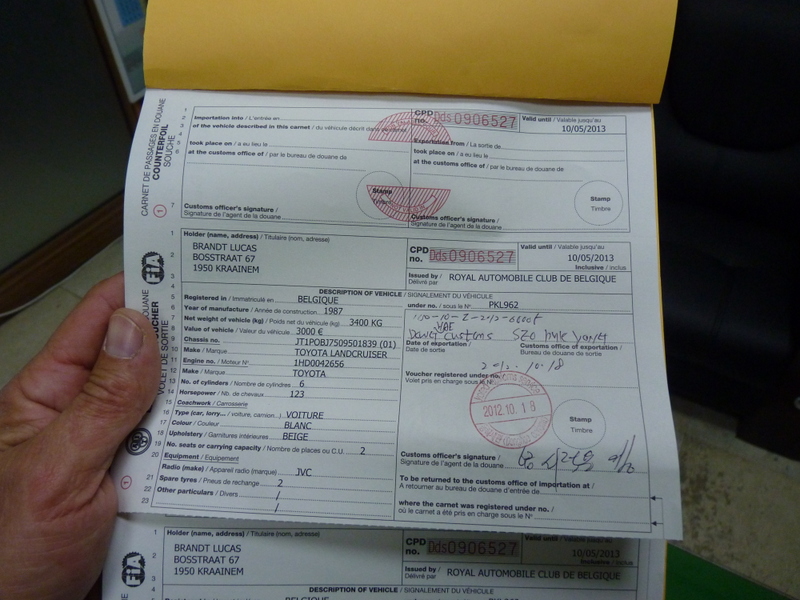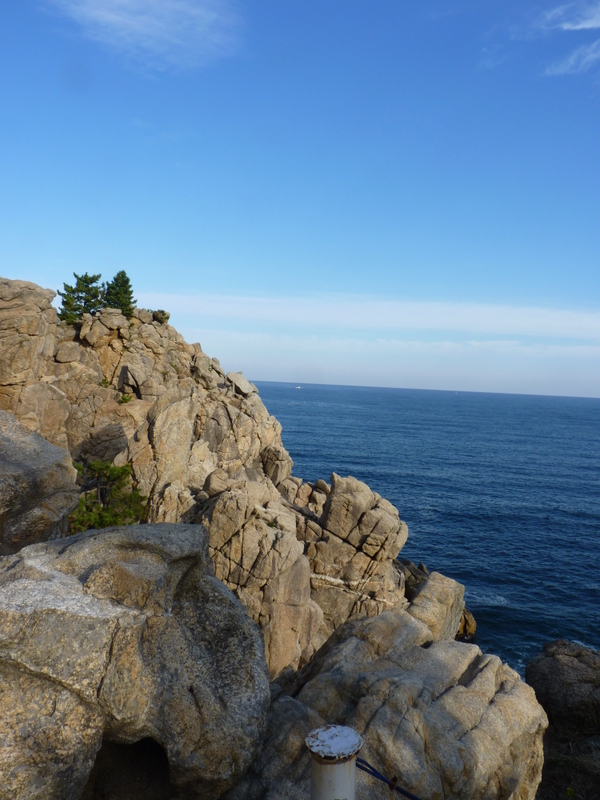 04-11-2012 om 00:00 geschreven door lucas

31-10-2012

Kampai
Time also to go and find out about a ticket Brussels- Japan, and strangely enough it is Osaka which seems to offer cheaper flights via Korea… to be confirmed when I am in The Land Of The Rising Sun!
Nazhdrovnje to you, dear reader, and a Kampai salute to that new brave world citizen in Meise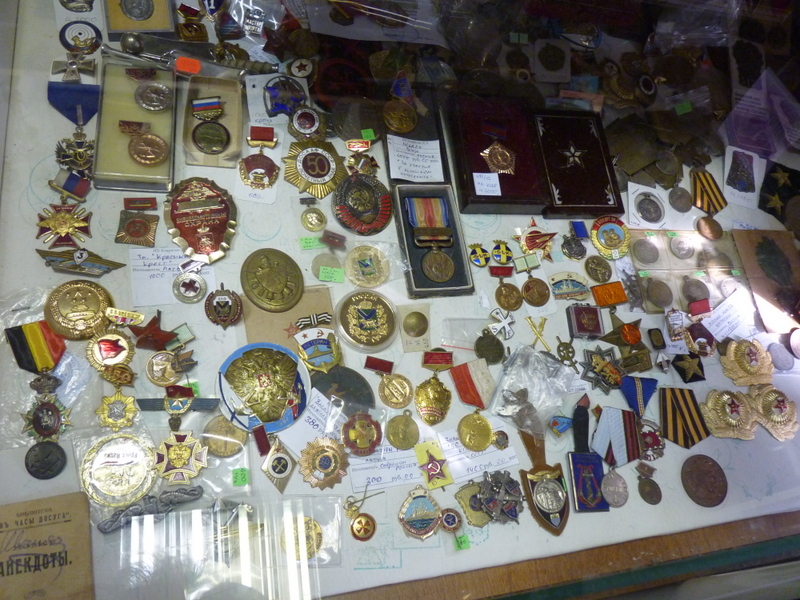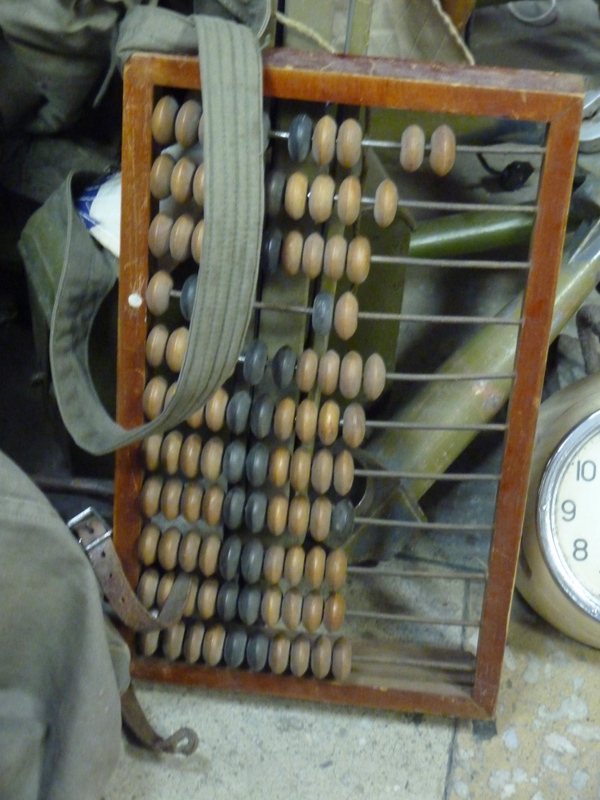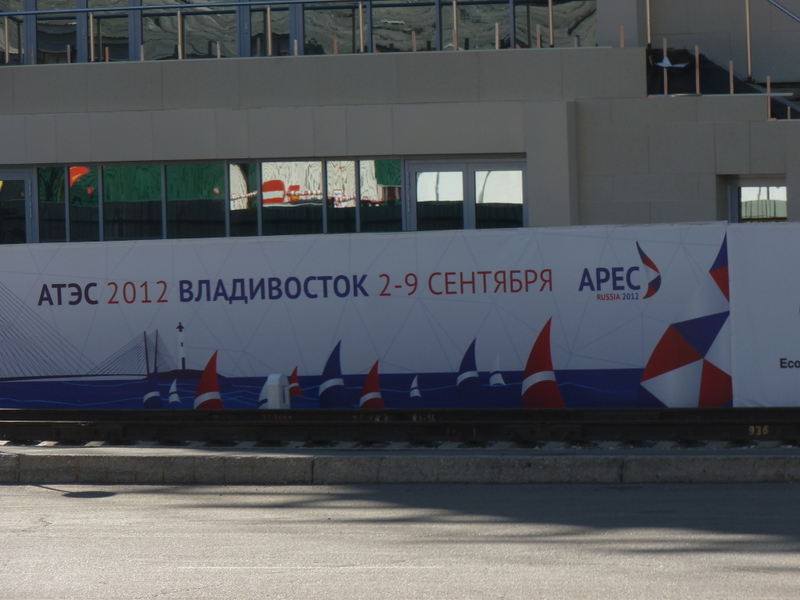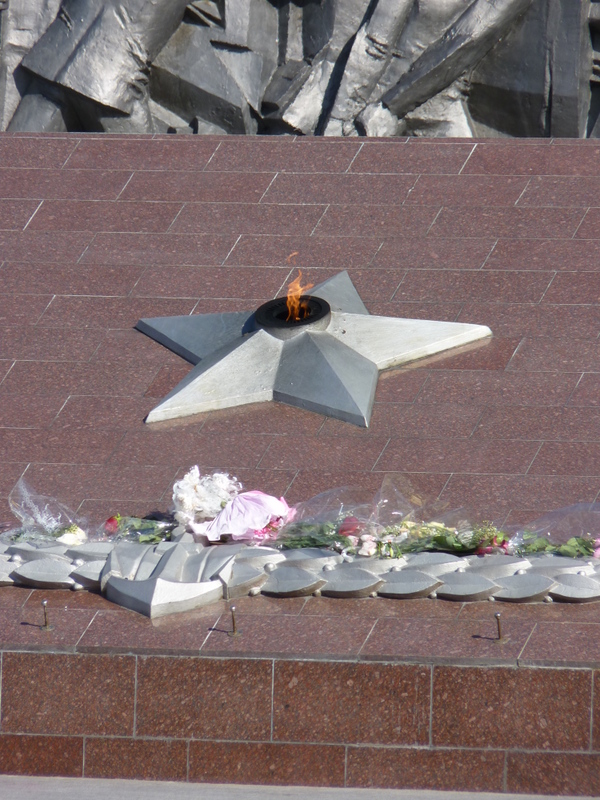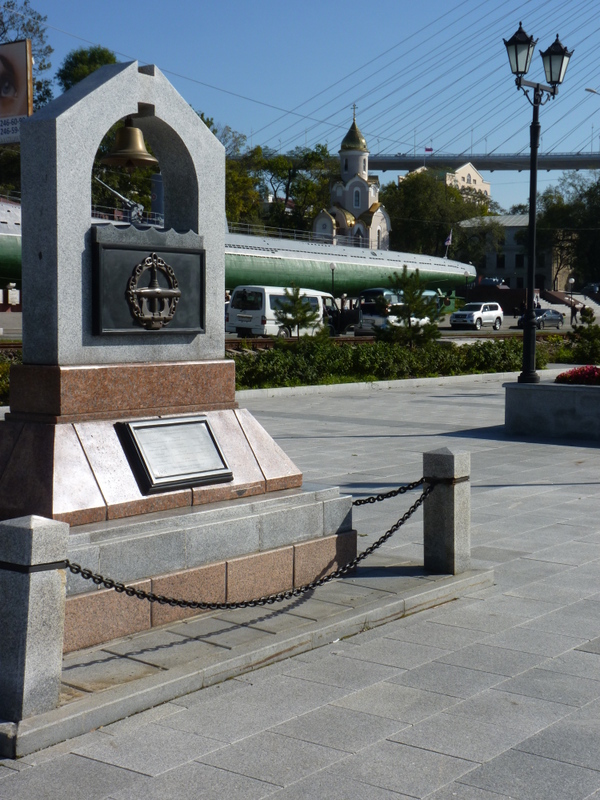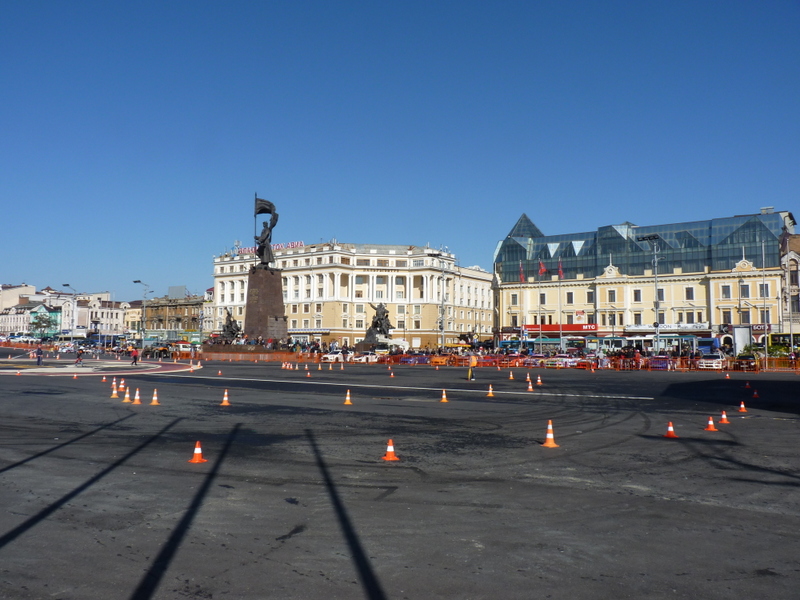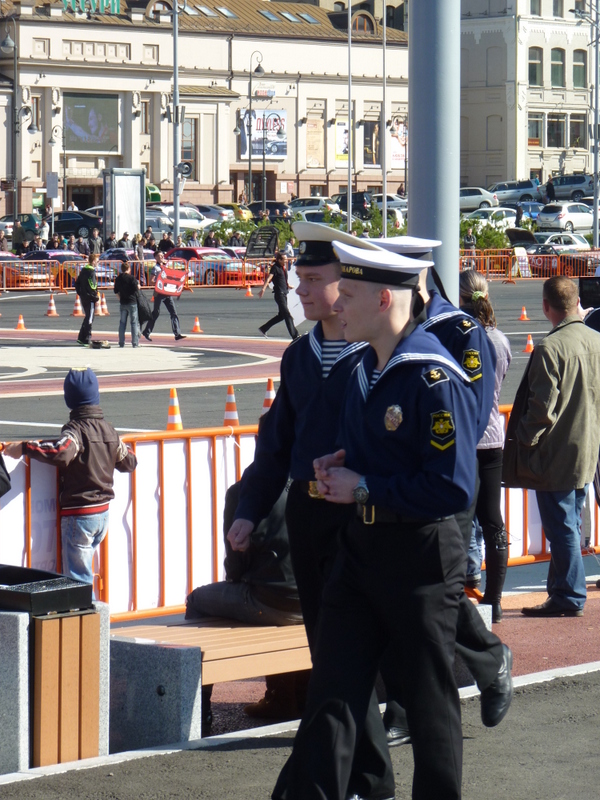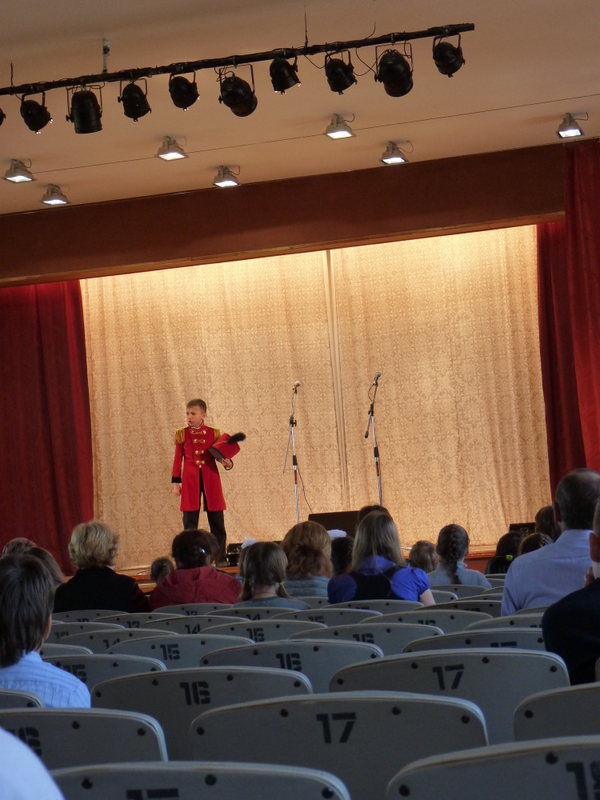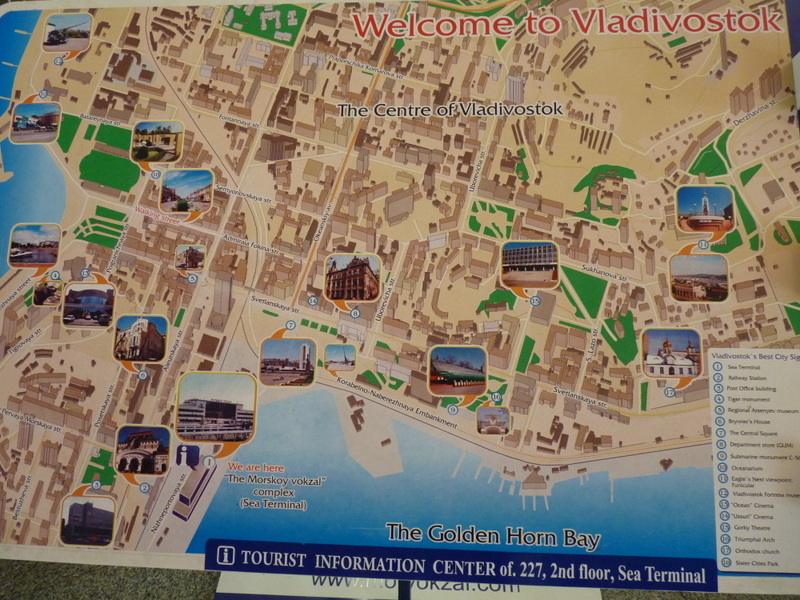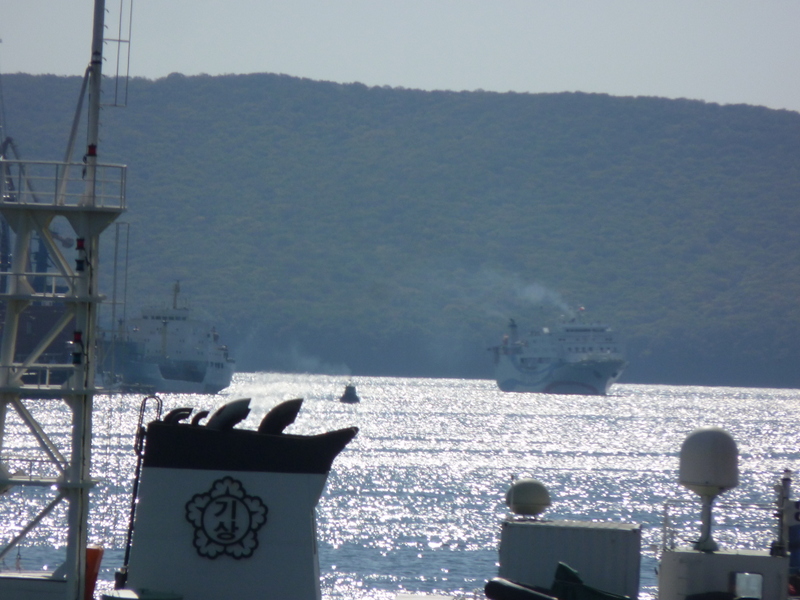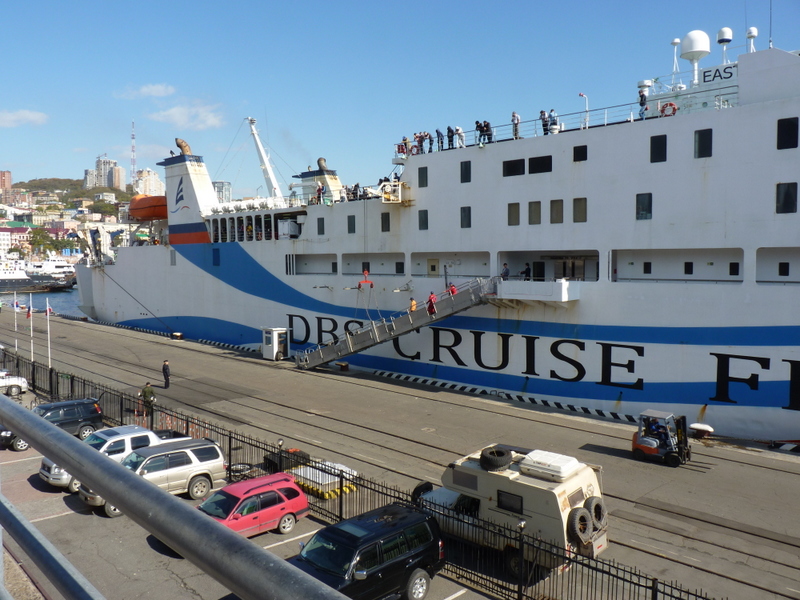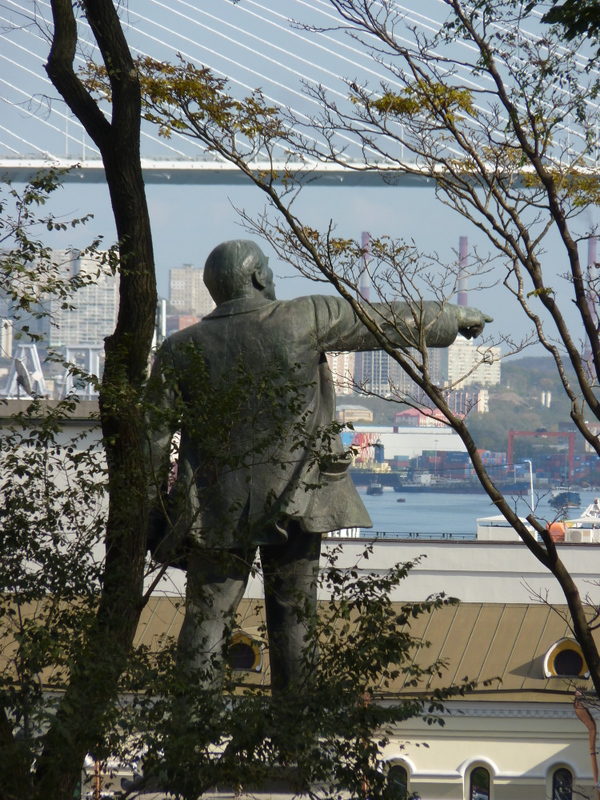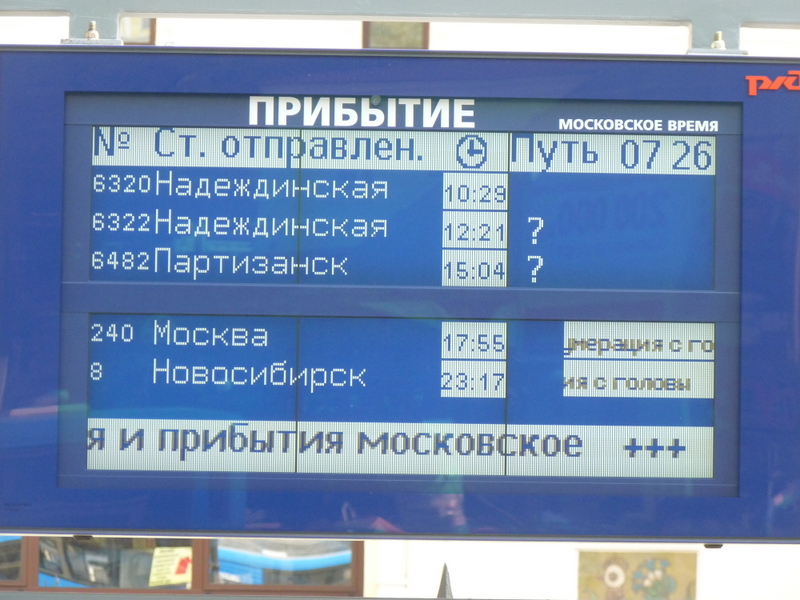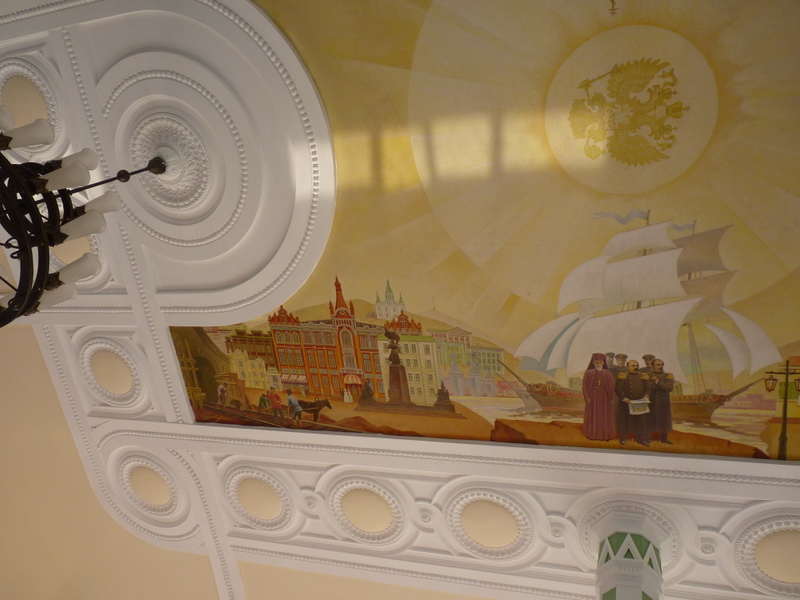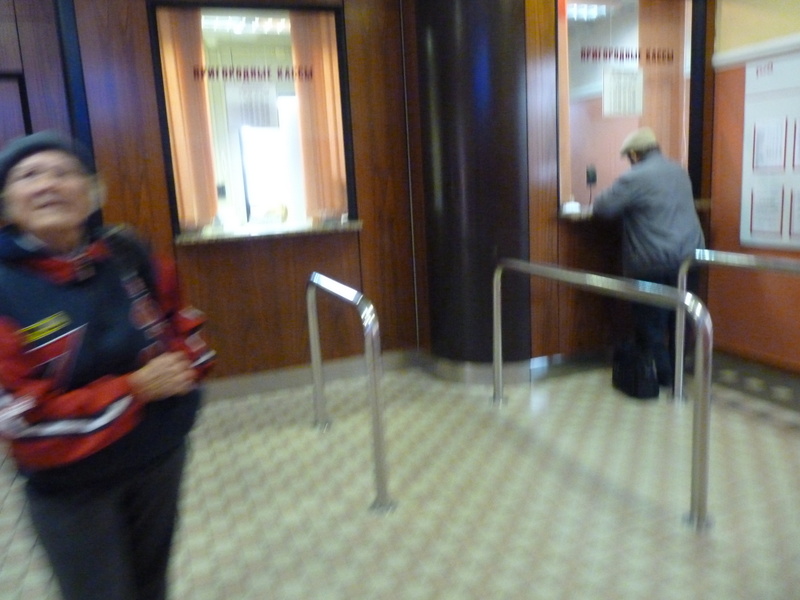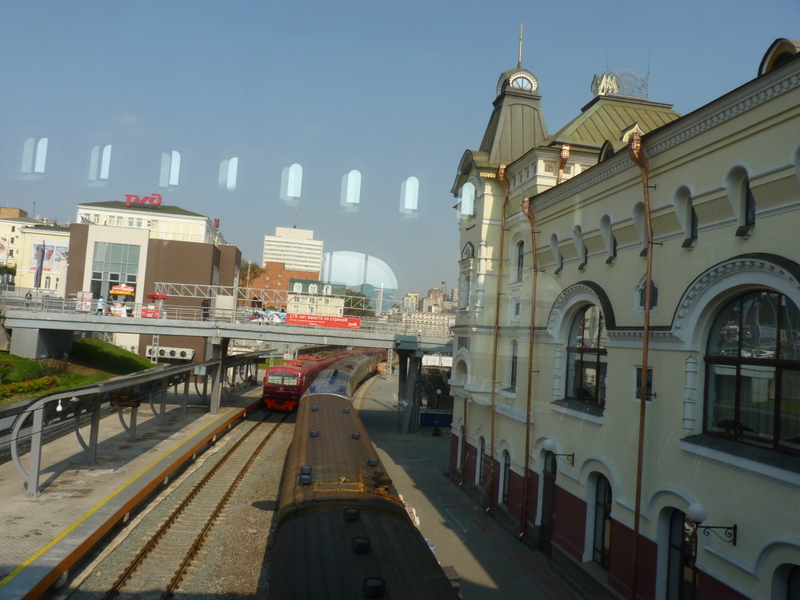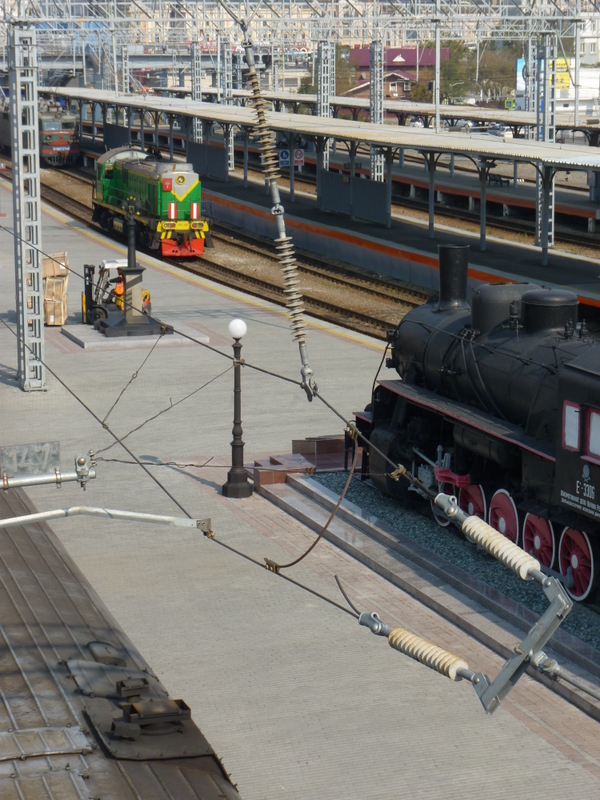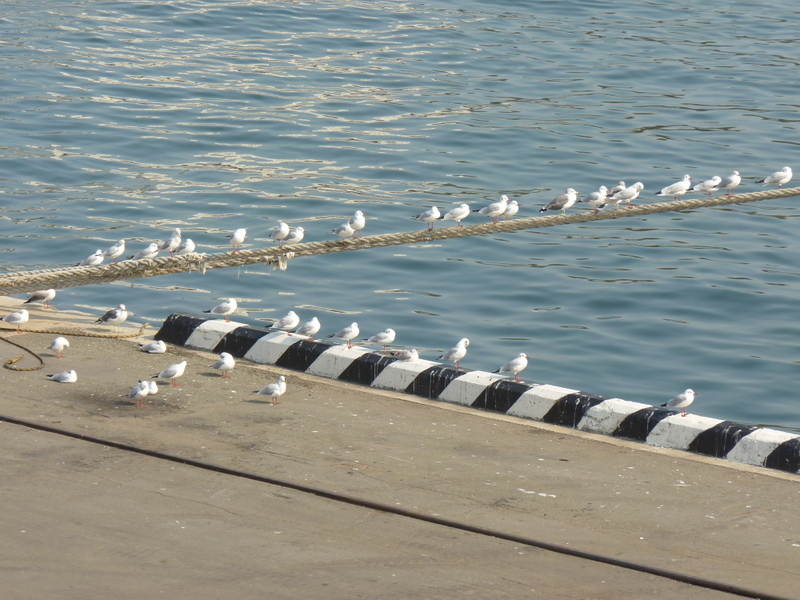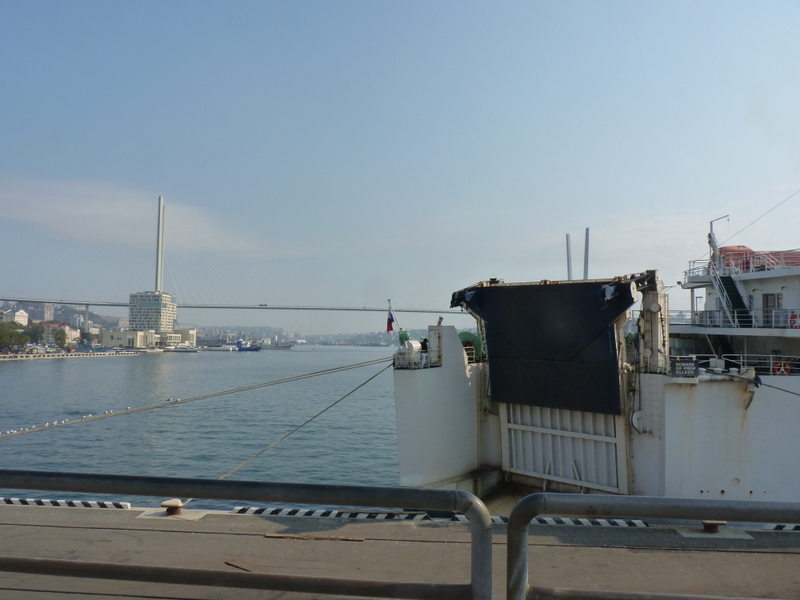 31-10-2012 om 00:00 geschreven door lucas

30-10-2012

3 Police controls later I get myself behind a real European sweet at Ducheshka Pastry (incl. the Americano coffee = ½ the price of the cappuccino only at Stockel's Pain Quotidien), to make a quick tour of this San Francisco –like city: hilly, no trams, hardly any traffic nor tourists, lots of green with some very ugly and some very nice-looking buildings/people/bays. Not bad when viewed in the sun over the bays, but nothing to be really lyric about.
After 200 instead of the 2000 Rubels asked for welding my last spare wheel I got enough spare Rubels left to treat myself also on a russianballade singing lady in a smallscale theatre.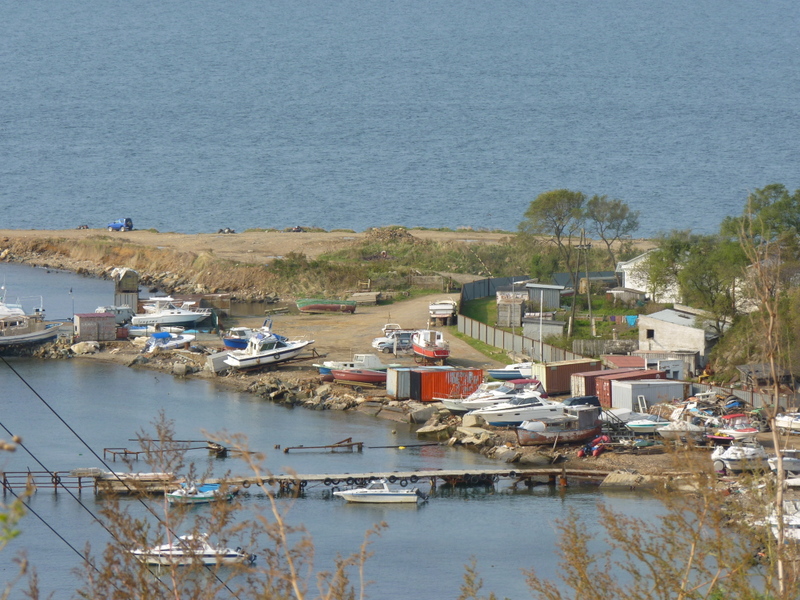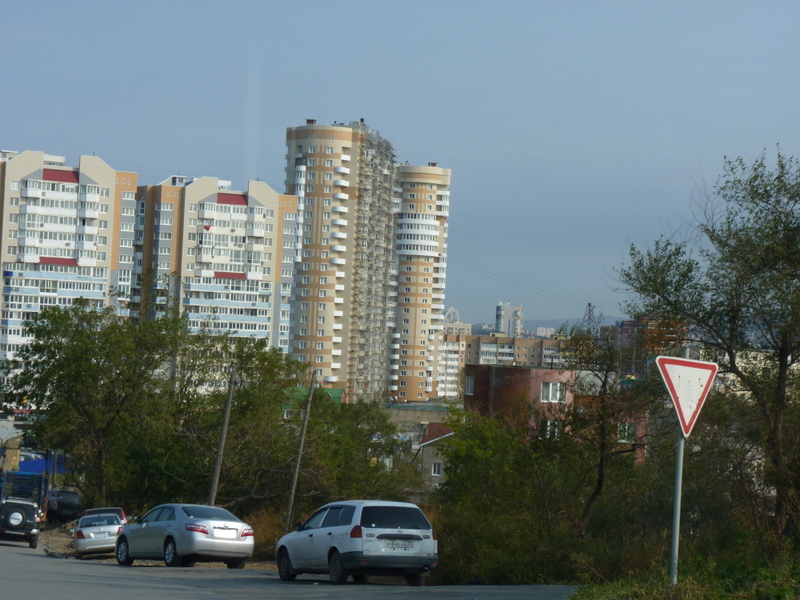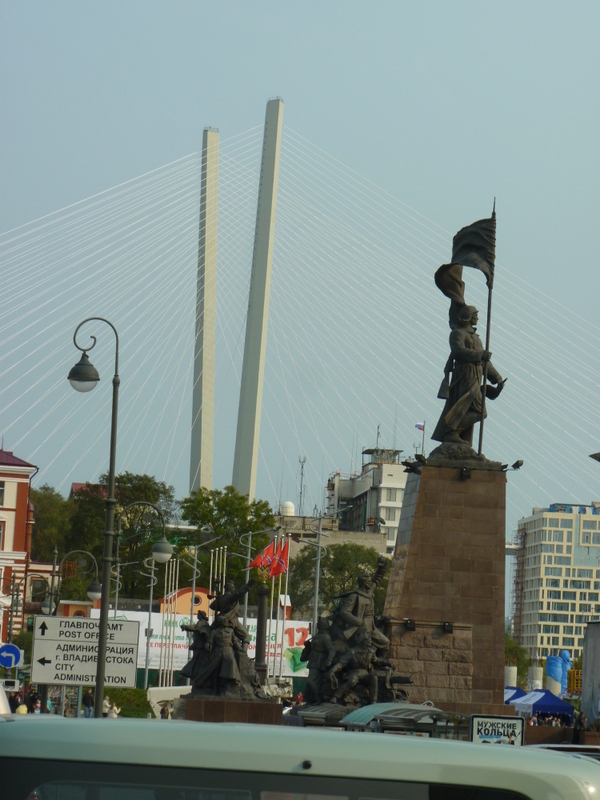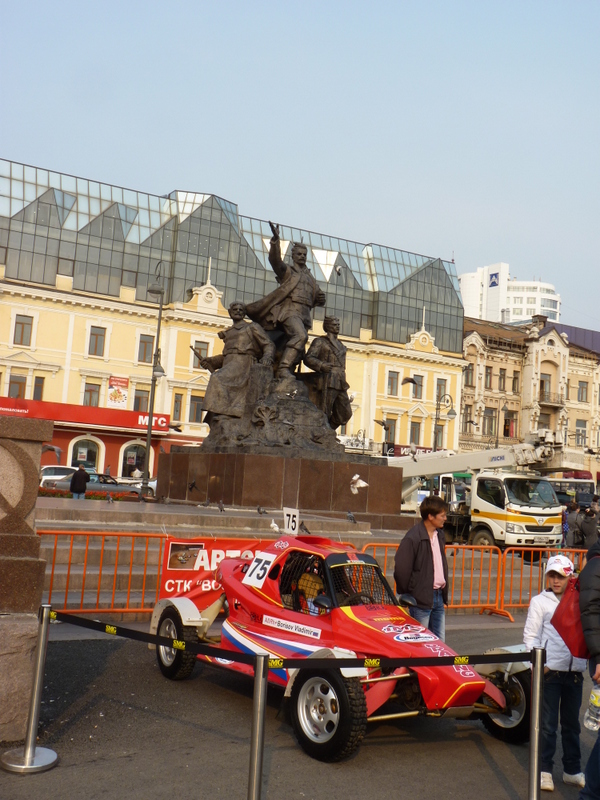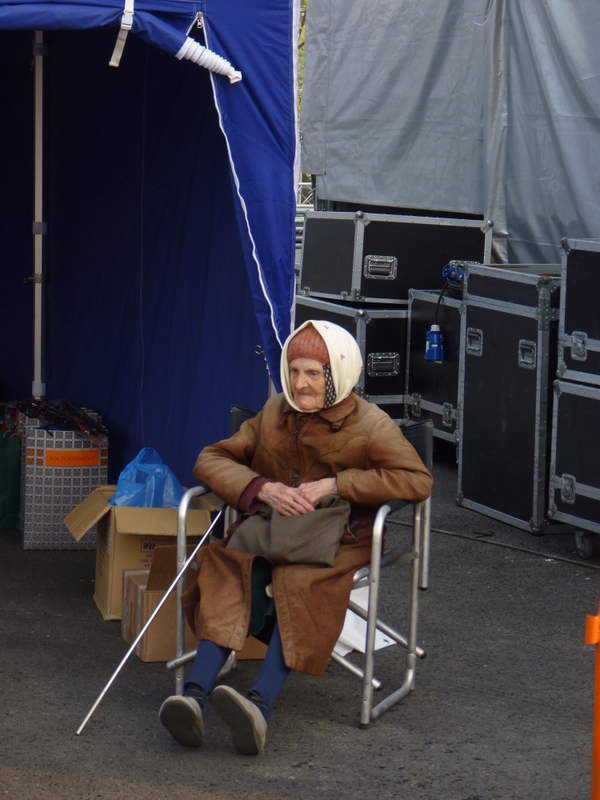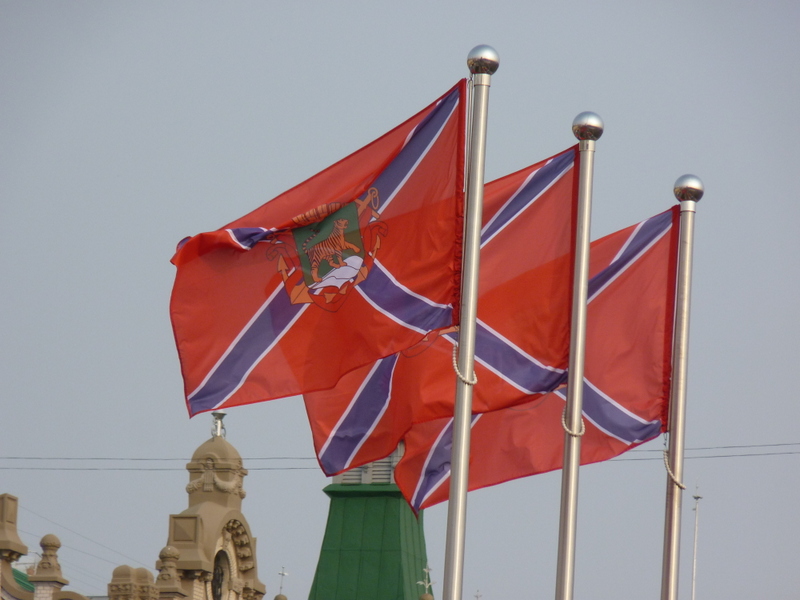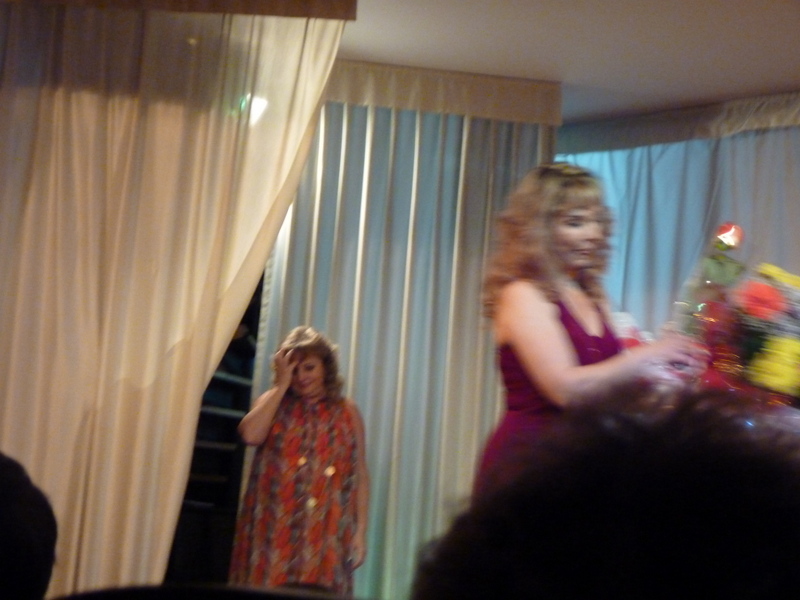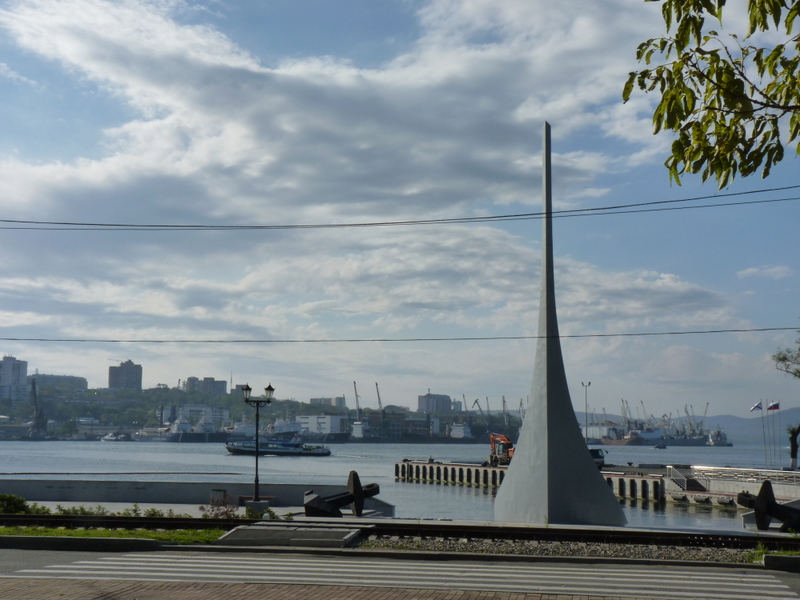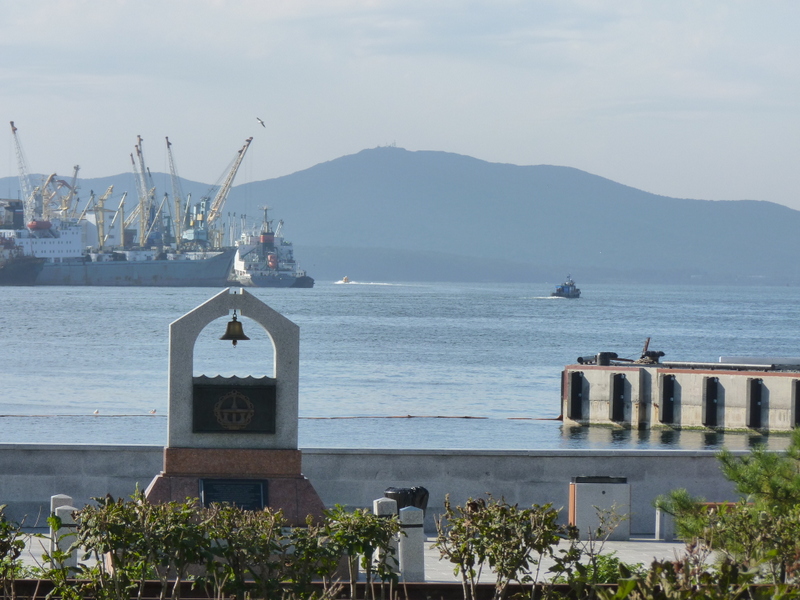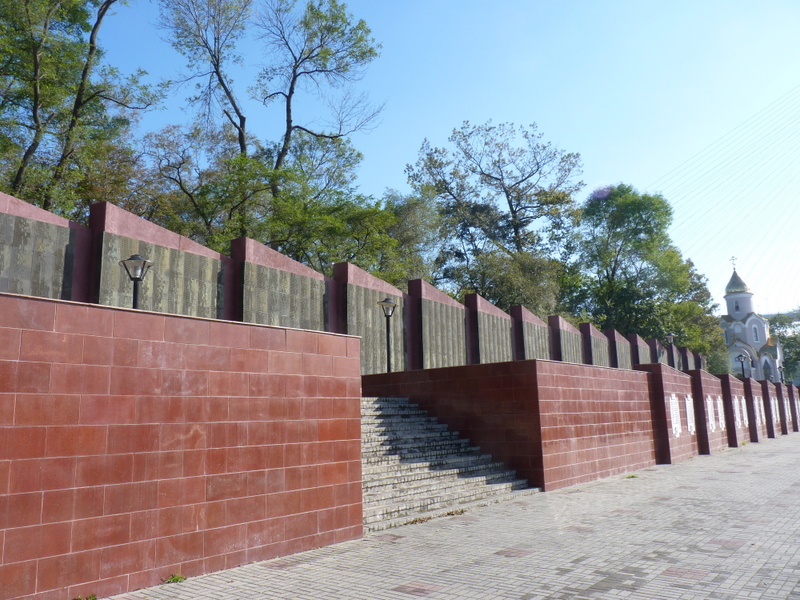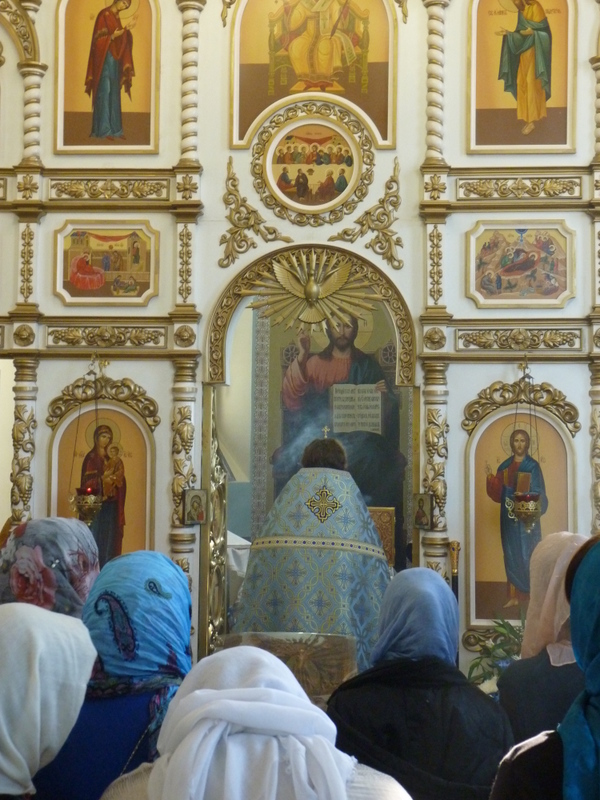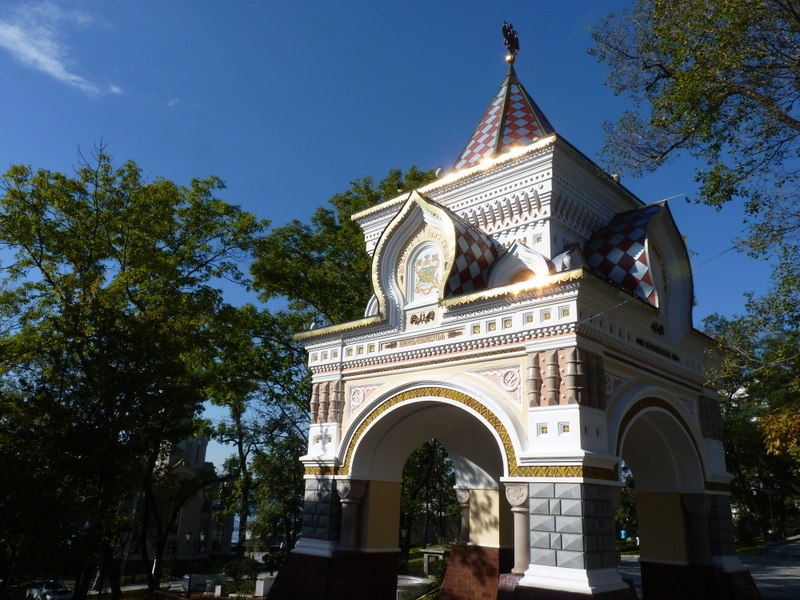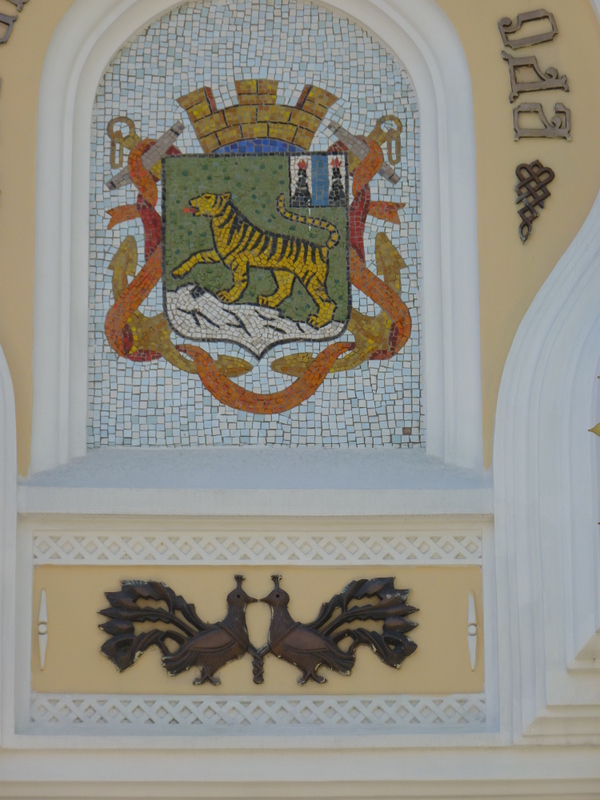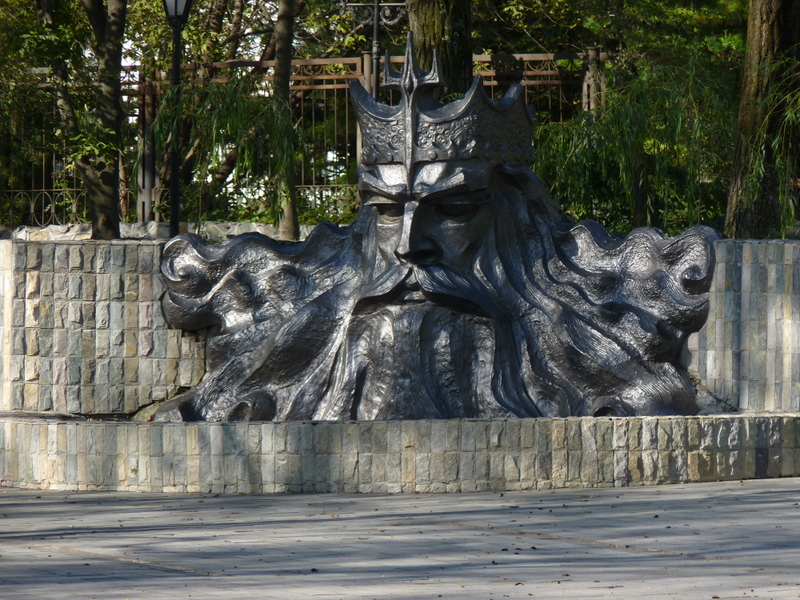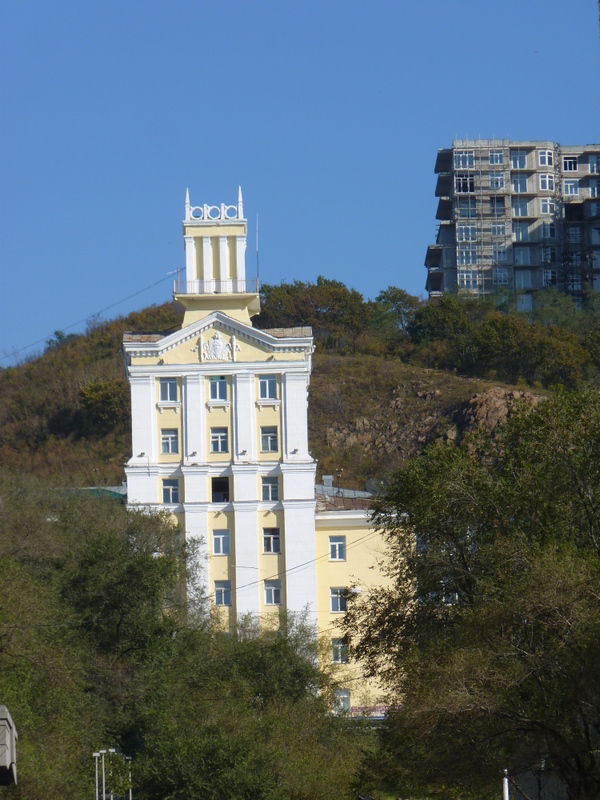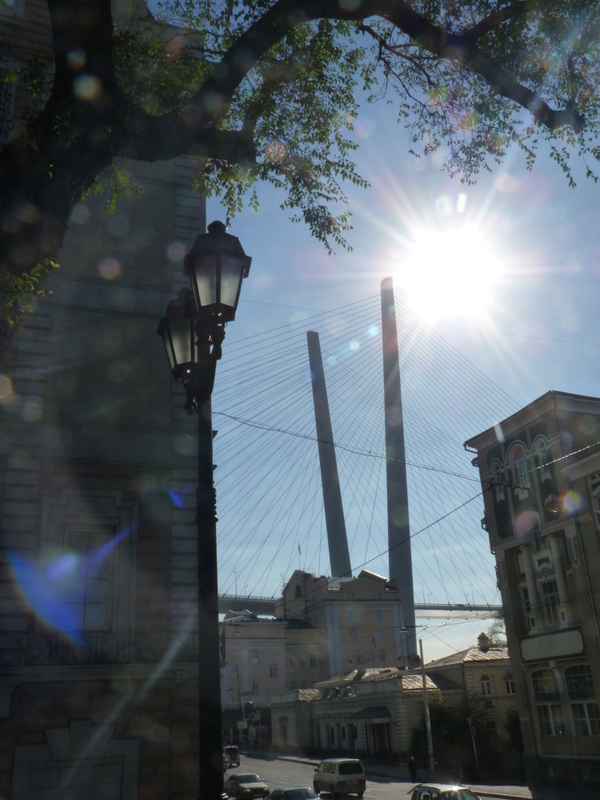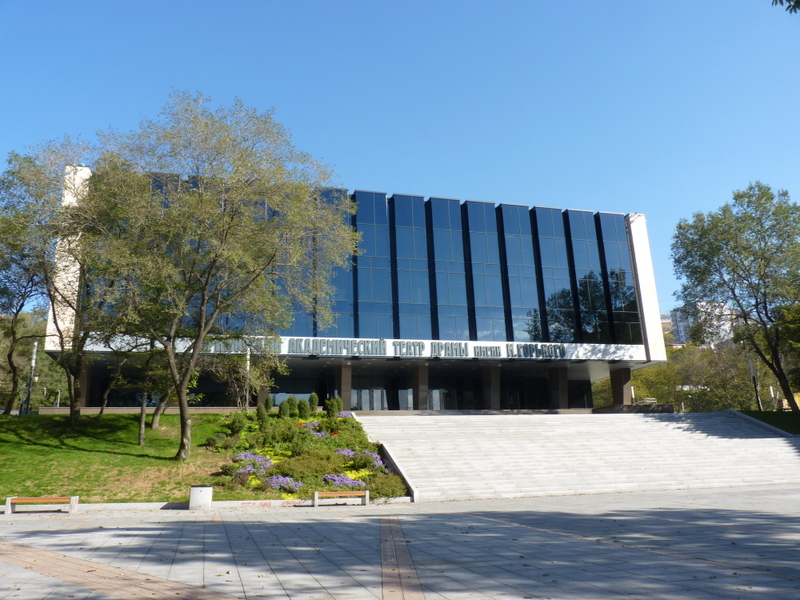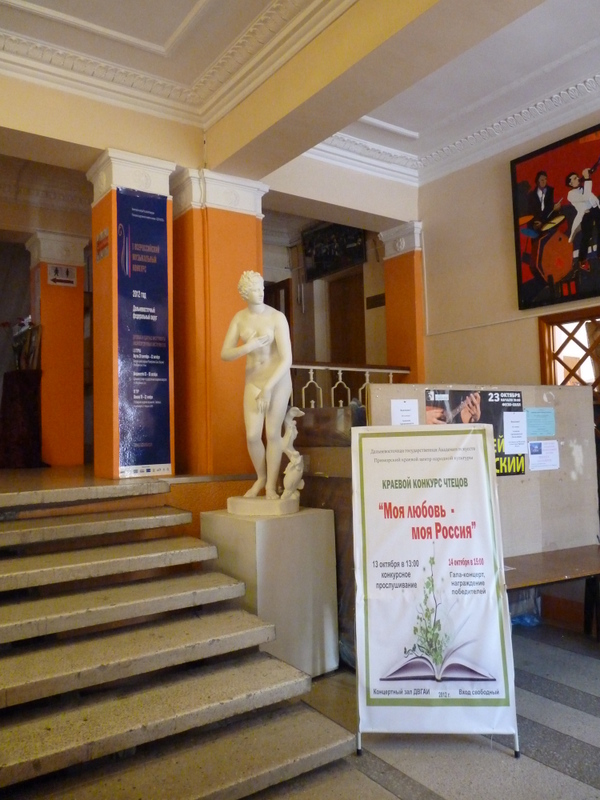 30-10-2012 om 00:00 geschreven door lucas

29-10-2012

Vladi
The old carferry from Vladi to this very green island is replaced by the Golden Horn Bridge.
Parked before Vladivostok Marine HQ on the parking reserved For Marine Officers Only, 100m from legendary WWII submarine S56, with the view on 1 of the many bays and on the merchant port and 150m from the Cruiseferry off to Japan via SouthKorea with 2x +-300seamiles in +-45 hours incl. the in-between-stop at Donghae of 6 hours. After lengthy negotiations I get my car across for a mere +1.800USdollar, and myself for another +300USD ALL to be paid in 'STRONG' Rubels.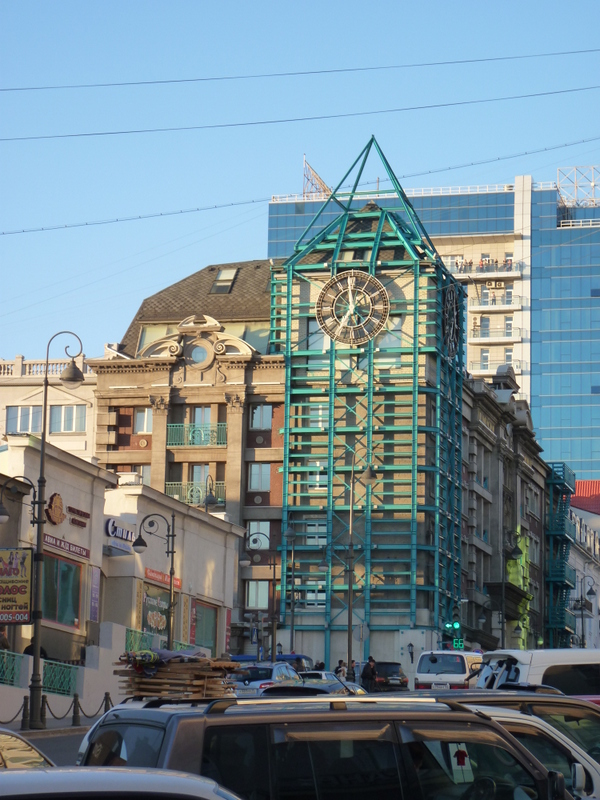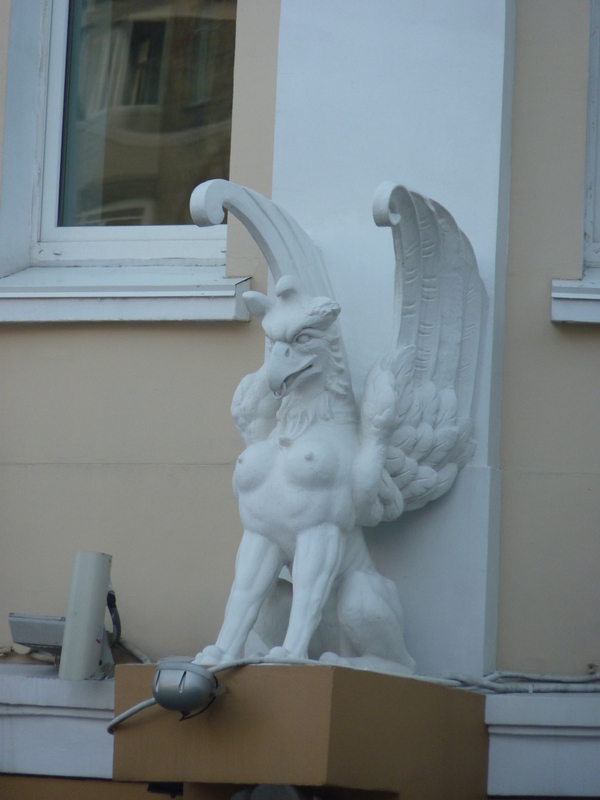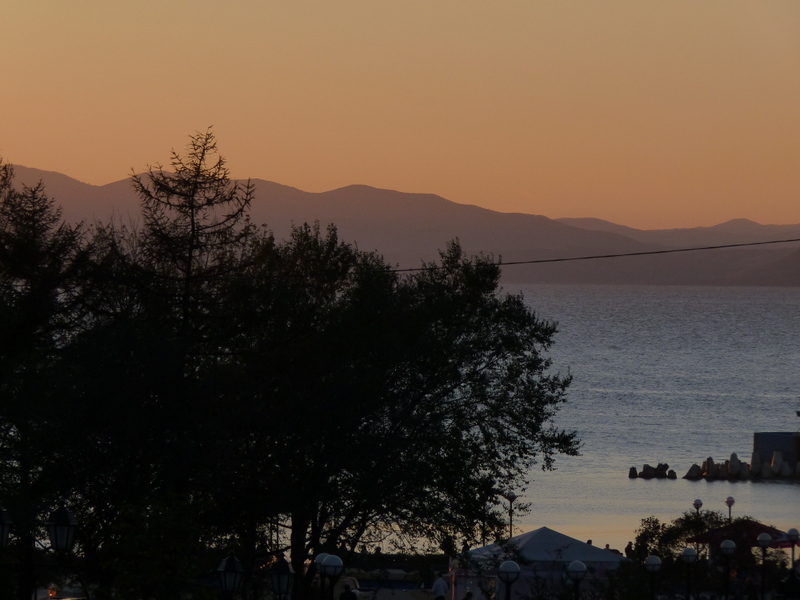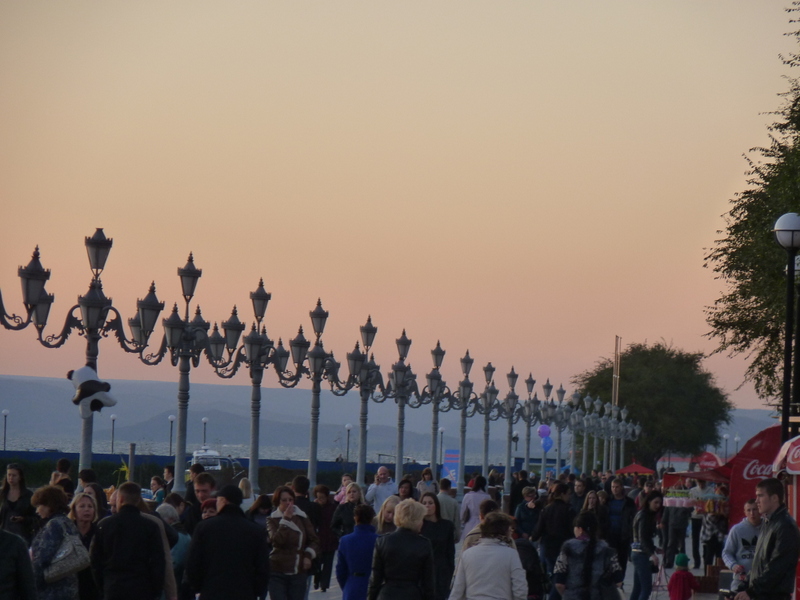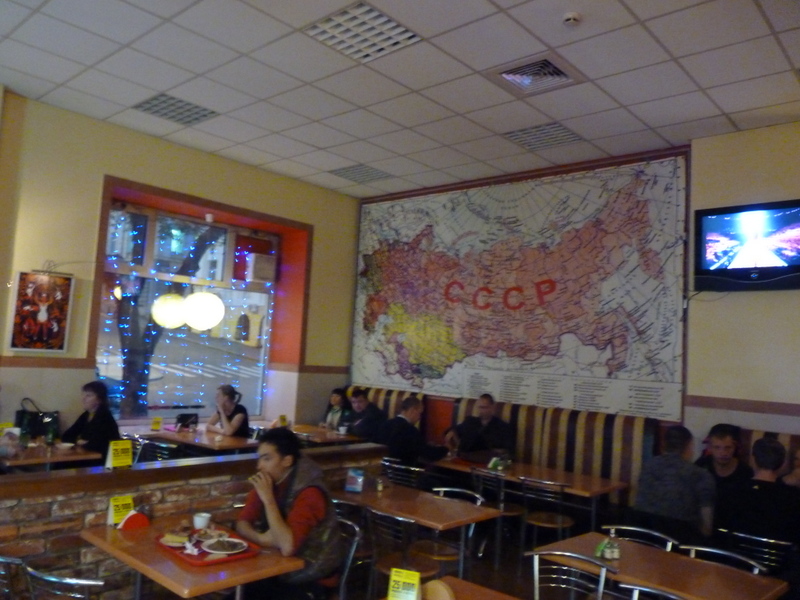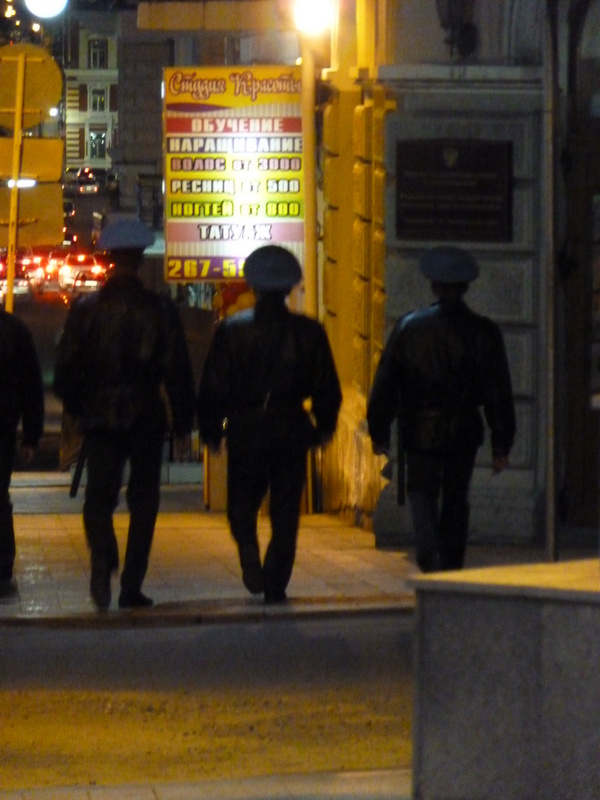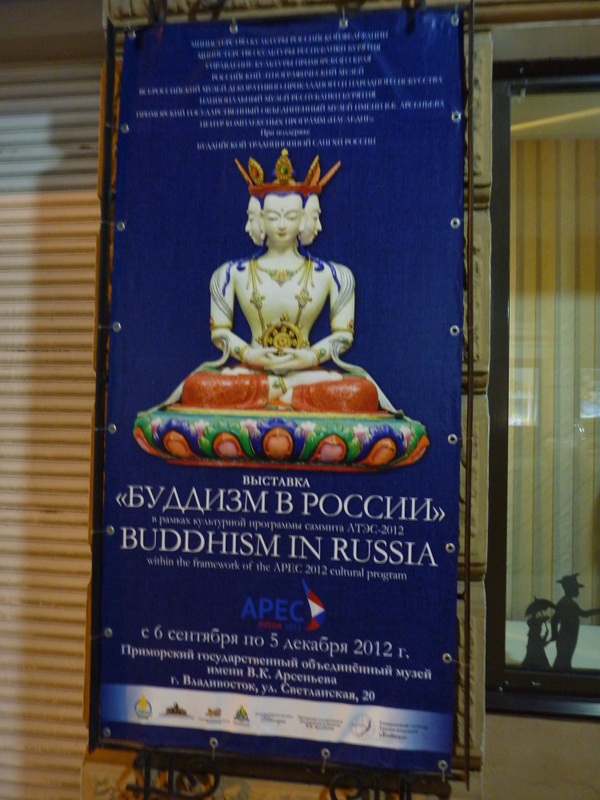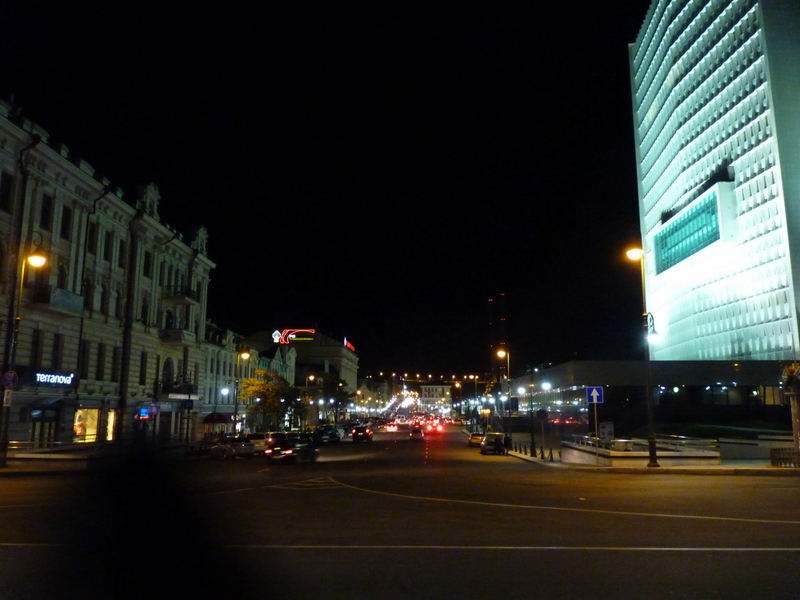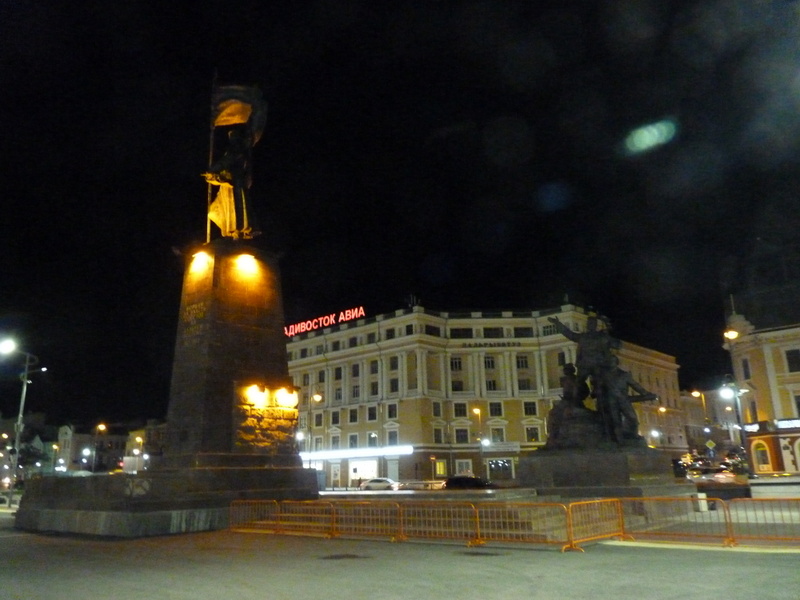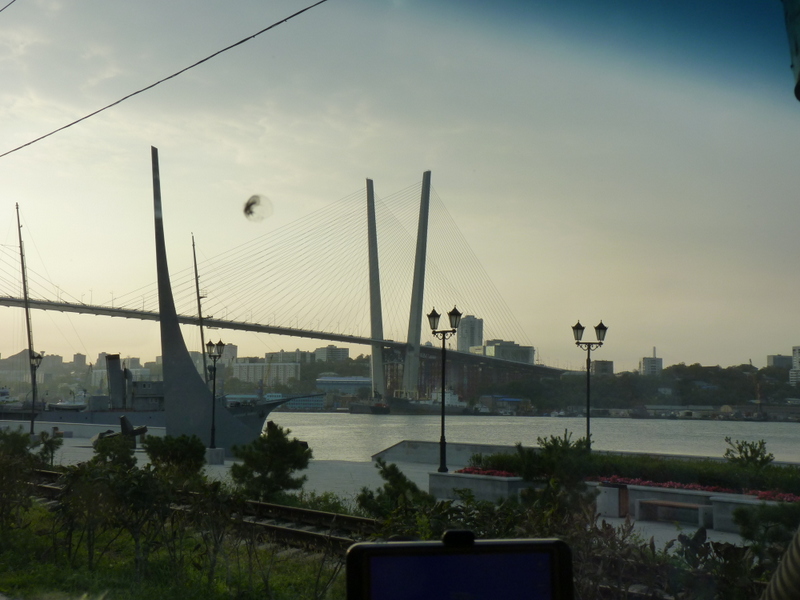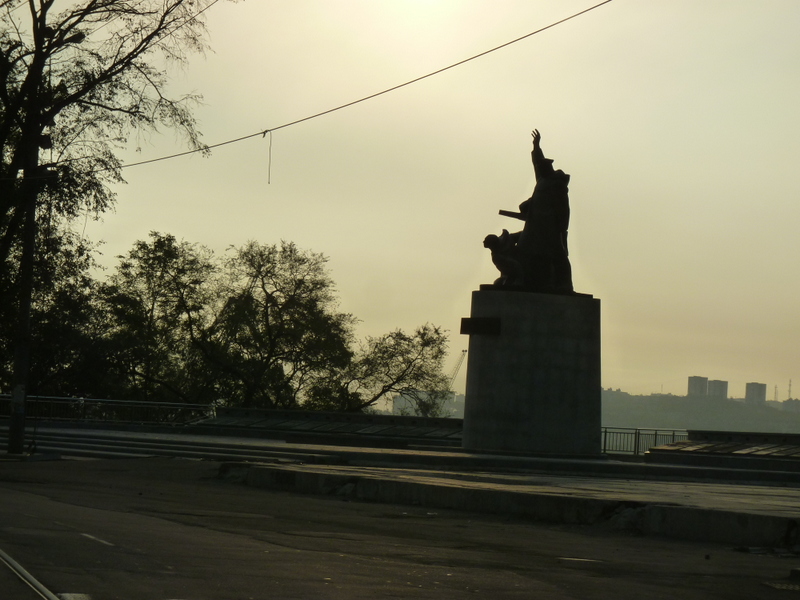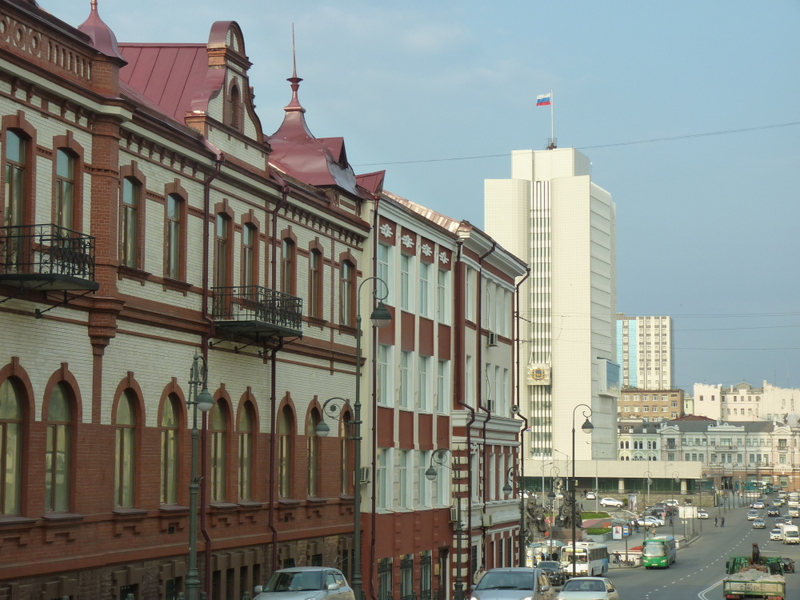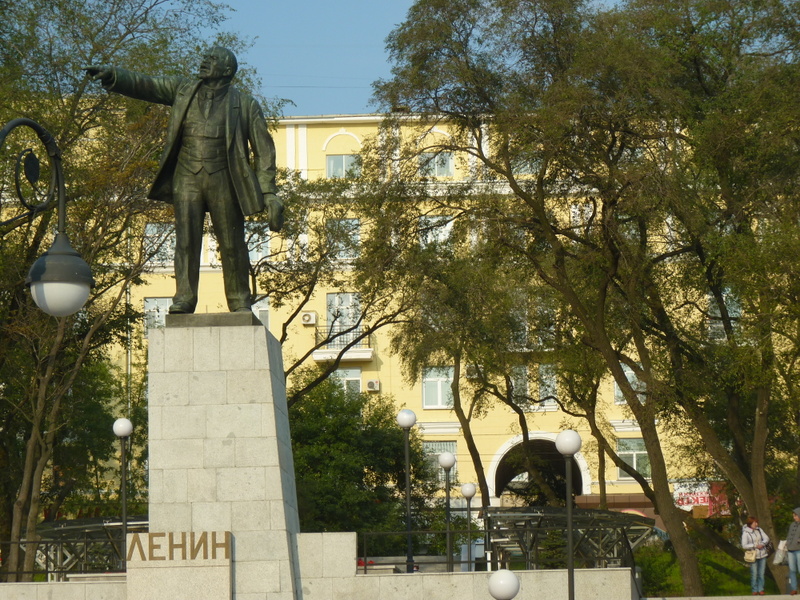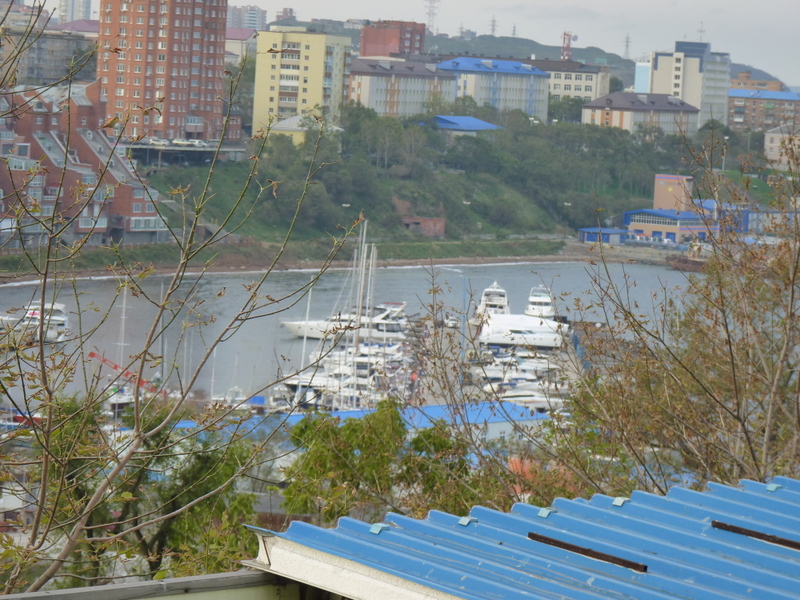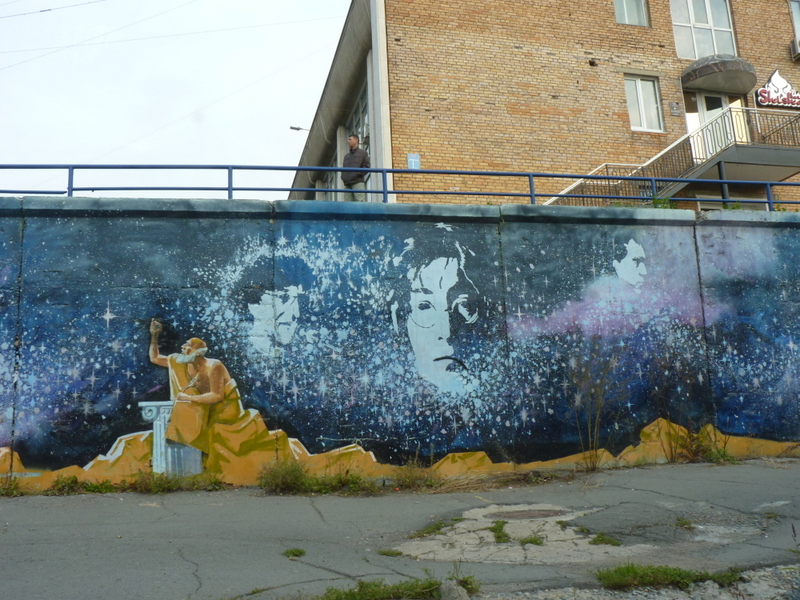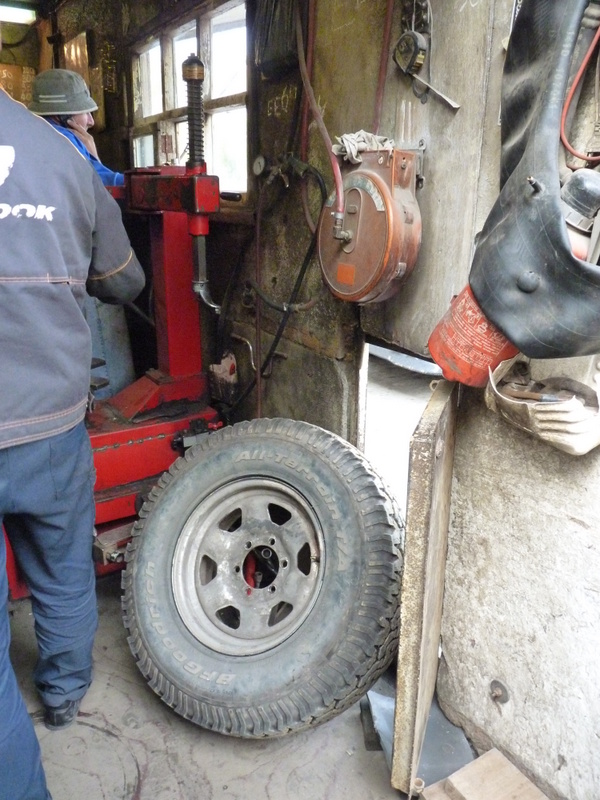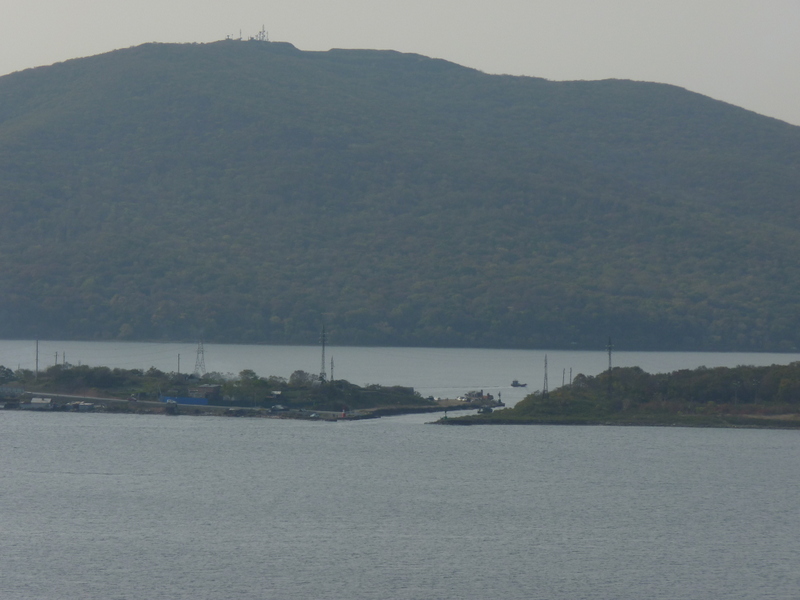 29-10-2012 om 00:00 geschreven door lucas

28-10-2012

Russkiy
Russkiy Island, the Far South of Russia


The legendary Siberian cold cannot overtake me cause I reach legendary Vladivostok (but everyone calls it Bladibostok or maybe should I hear Bloody Bostok), after all the conquerors of Europe have passed here at this strategic bay, and made room first to the Japanese, then to the Bolshewist armies, then the USSR Marine, then the ex-soviet mafia and now the occasional (Australian) tourist on his way to/from the legendary TRANSIBERIAN Railway start/end-station.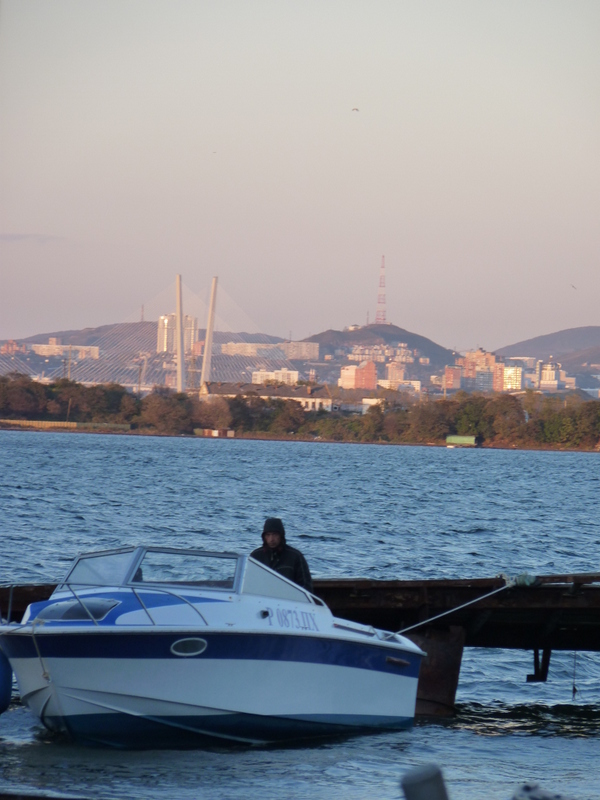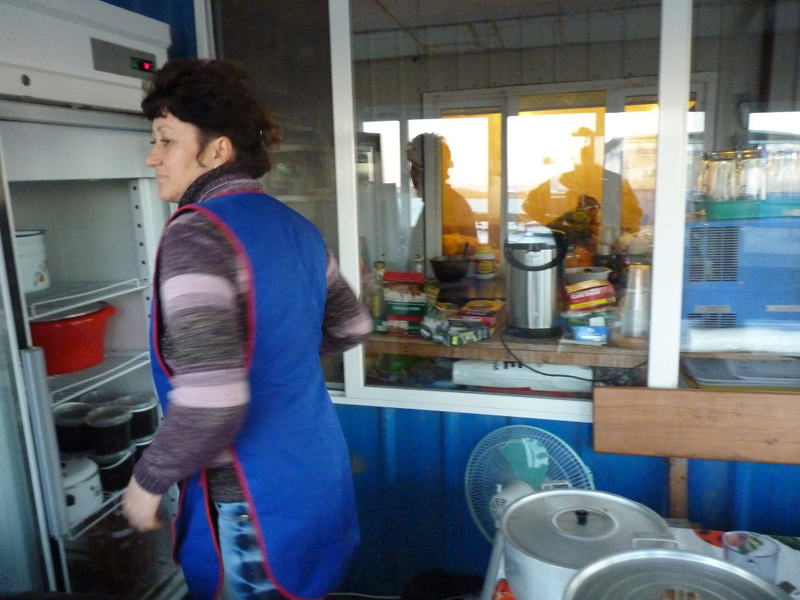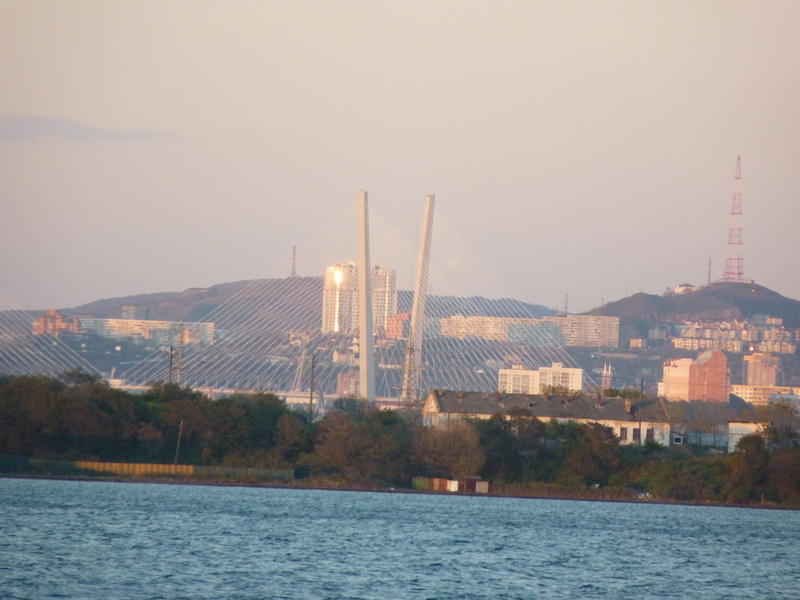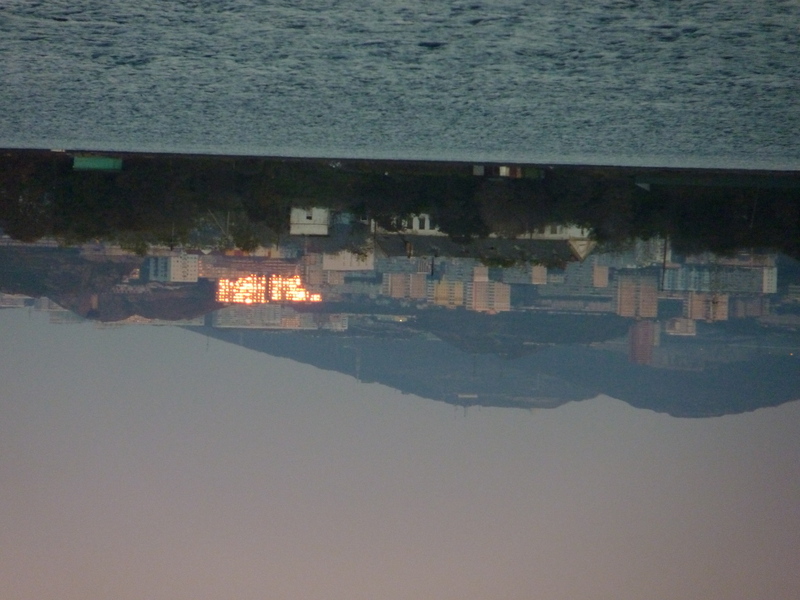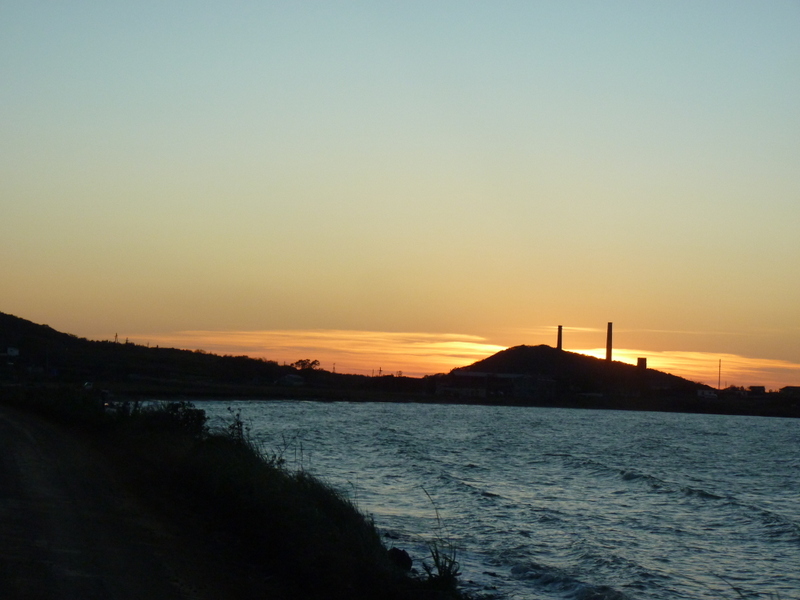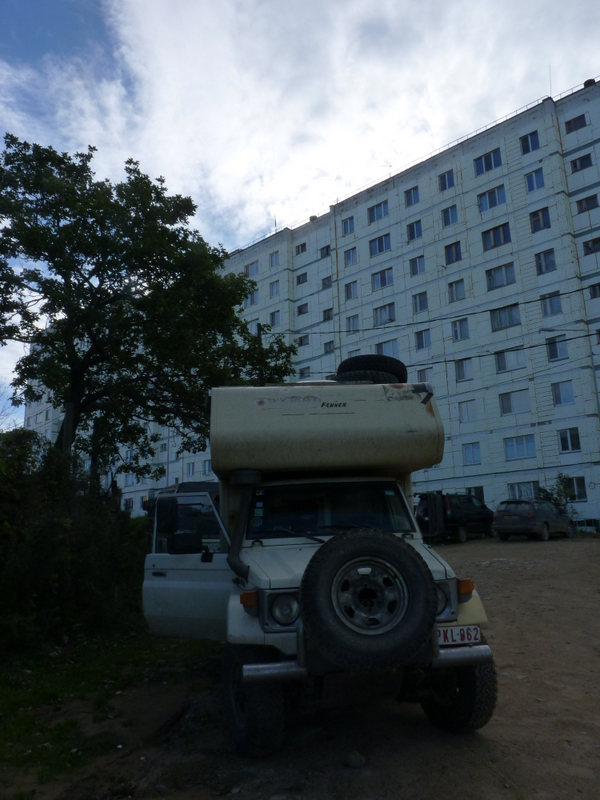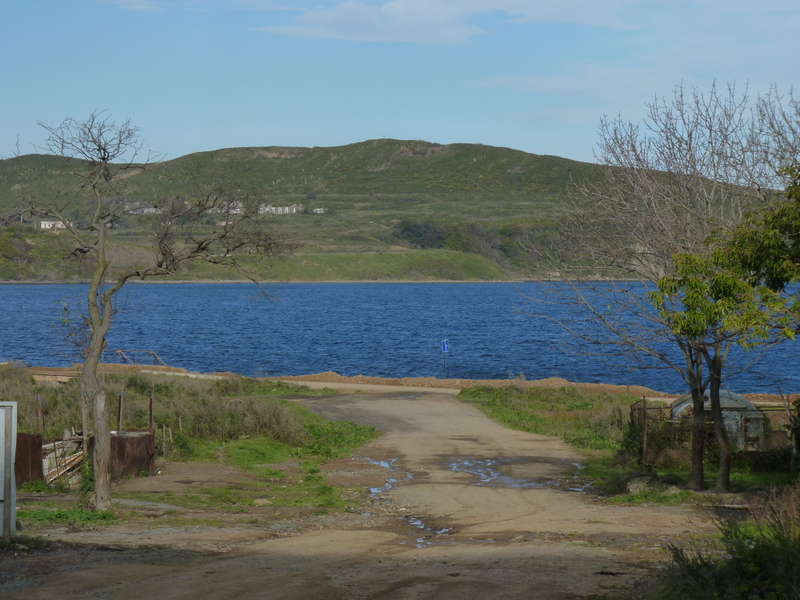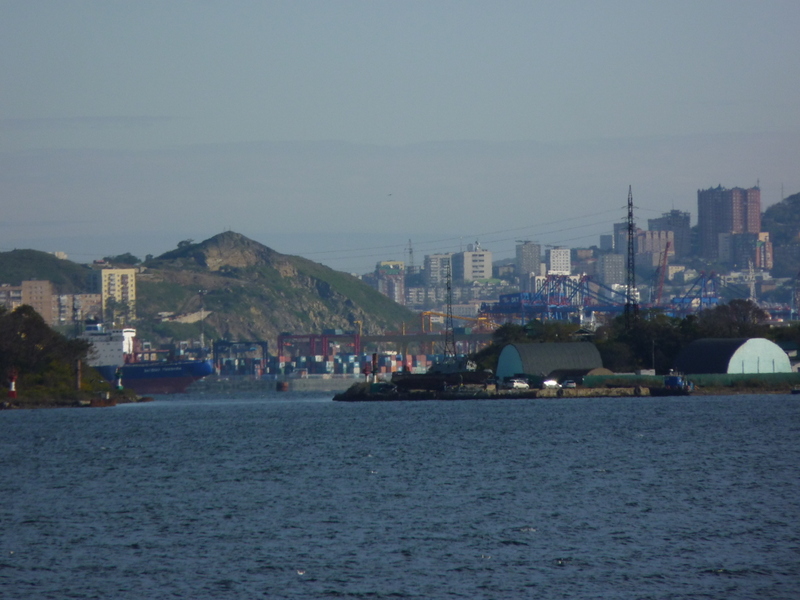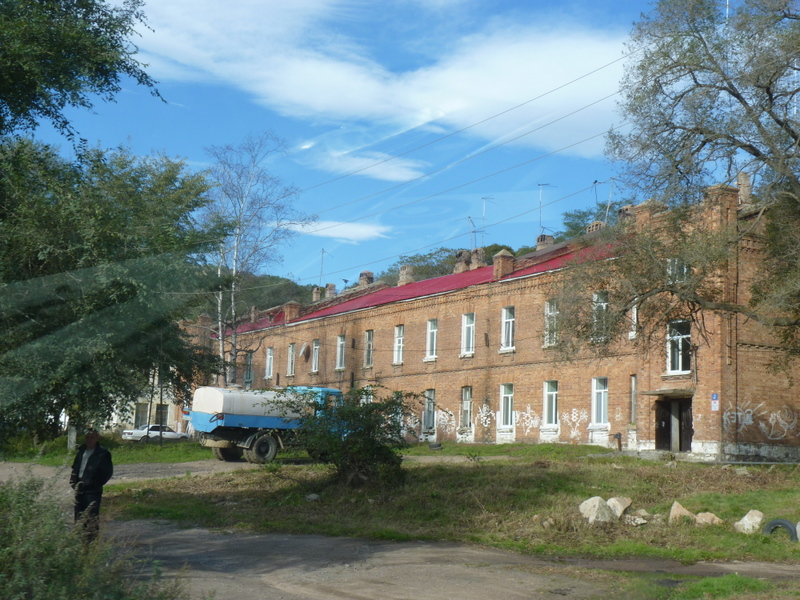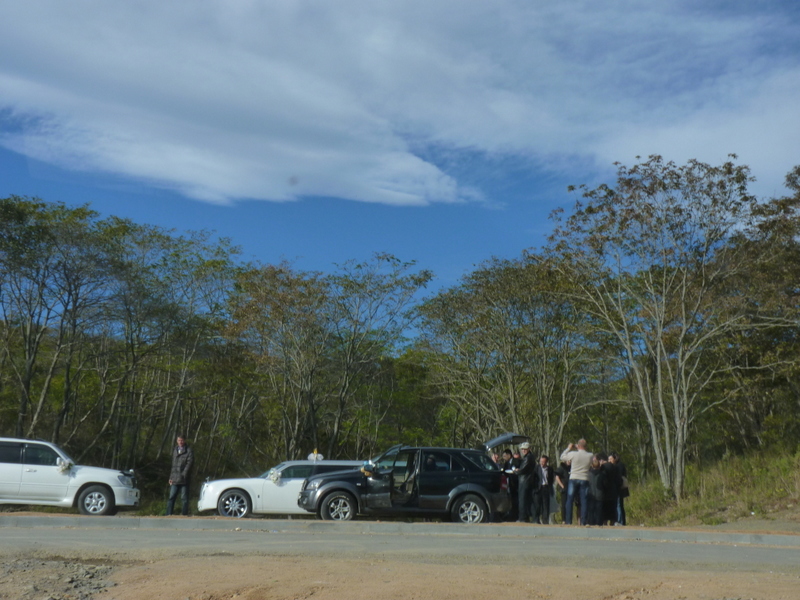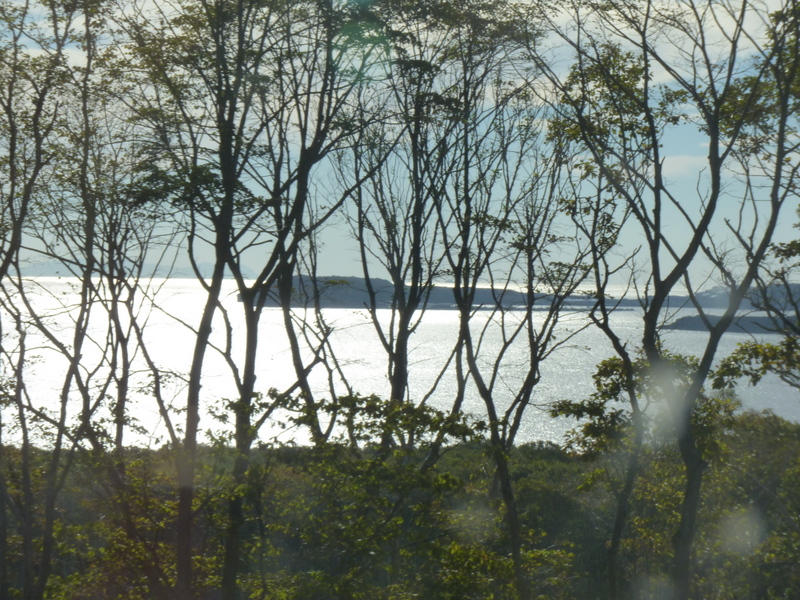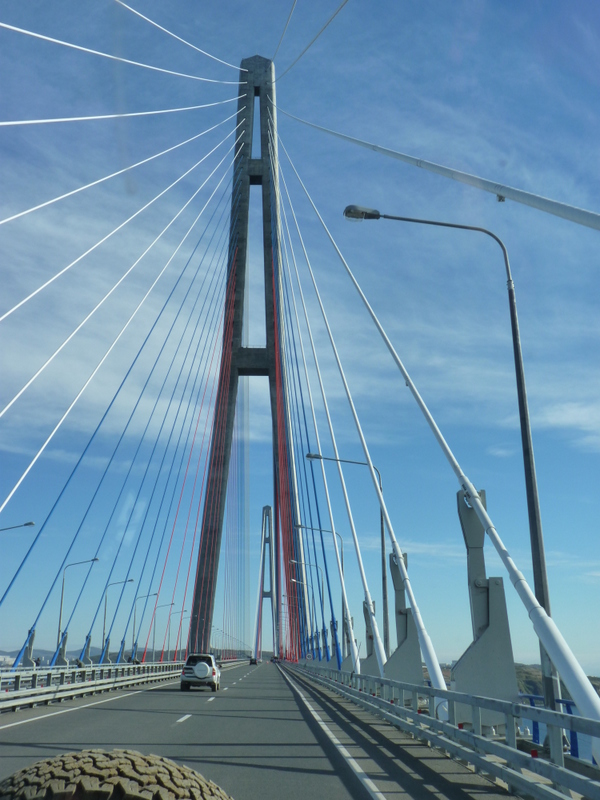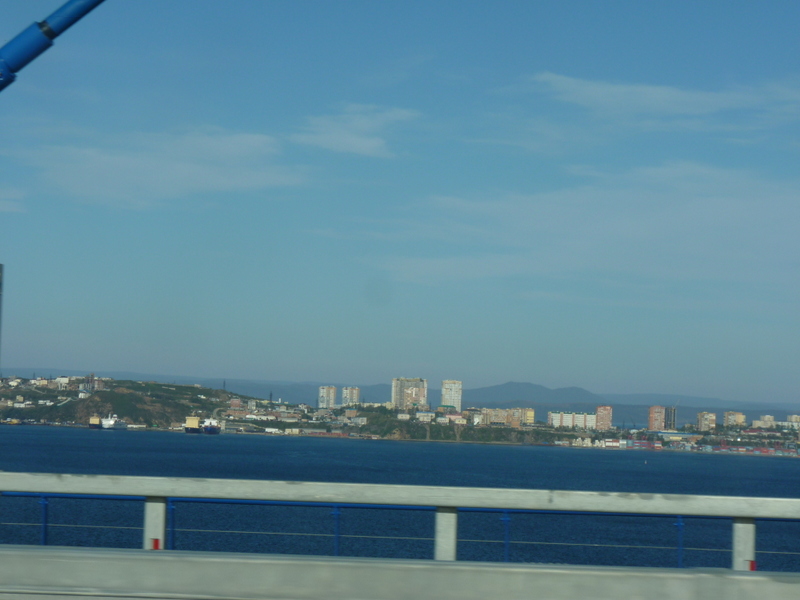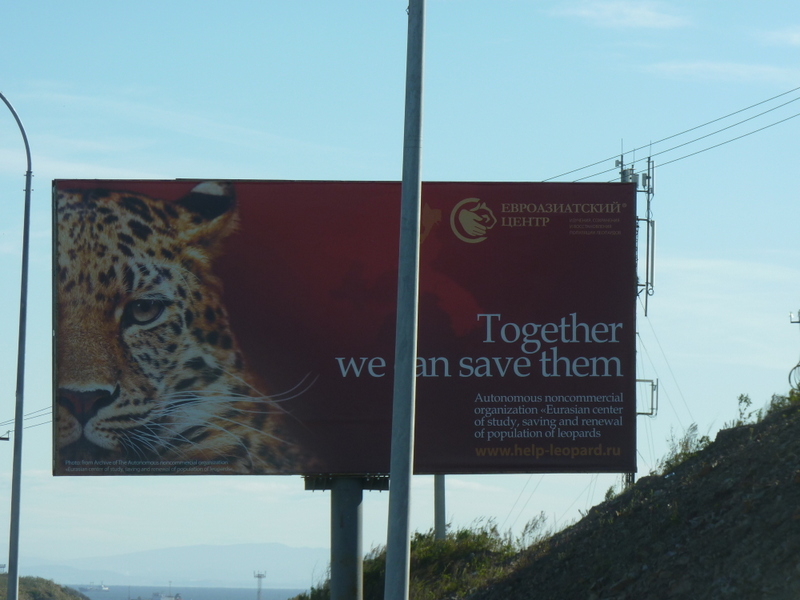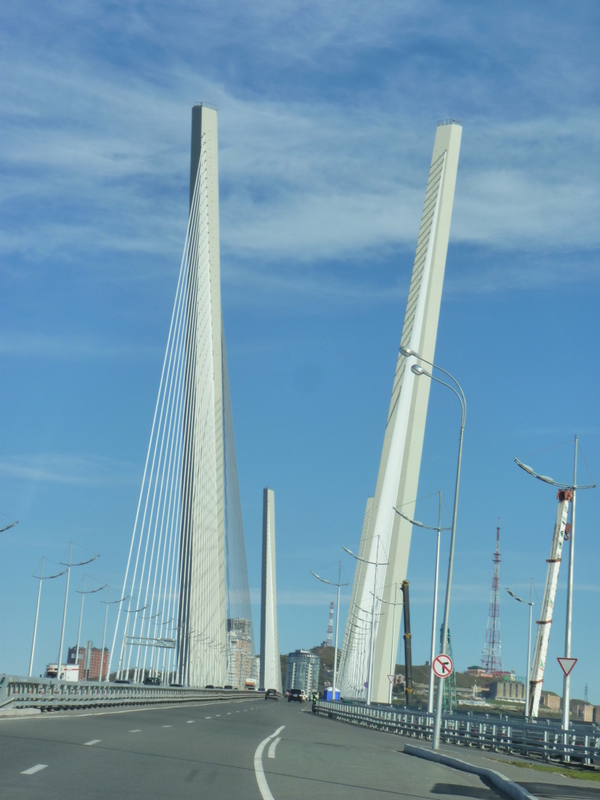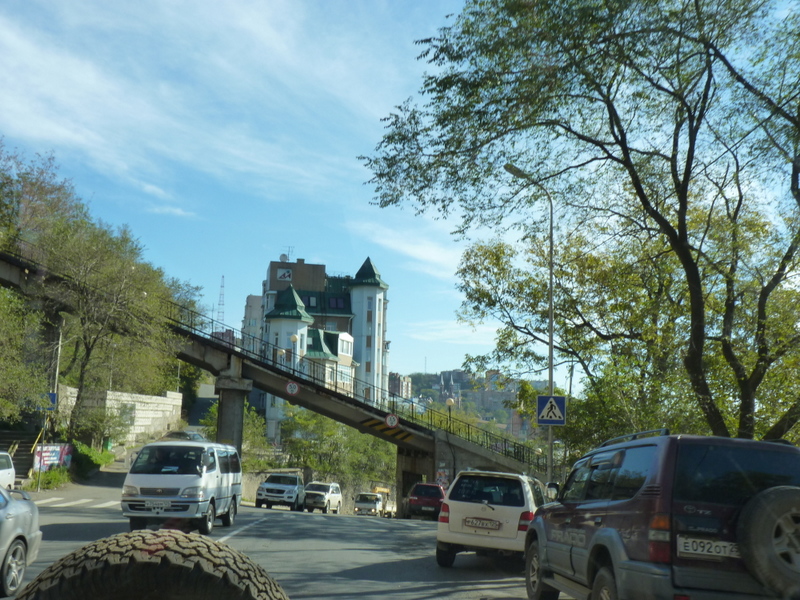 28-10-2012 om 00:00 geschreven door lucas
27-10-2012

endless Taiga
Every 50-80km amidst the taiga and autumn leafed forests a barrack or 2 with sometimes a kafe and/or gas station thrown in. The good cheap food keeps me going first to Khabarovsk cathedral with a nice setting at the river, before the lousy roads force me to throw away 1 of my spare wheels, and repair 2 of the sturdy off-road tires.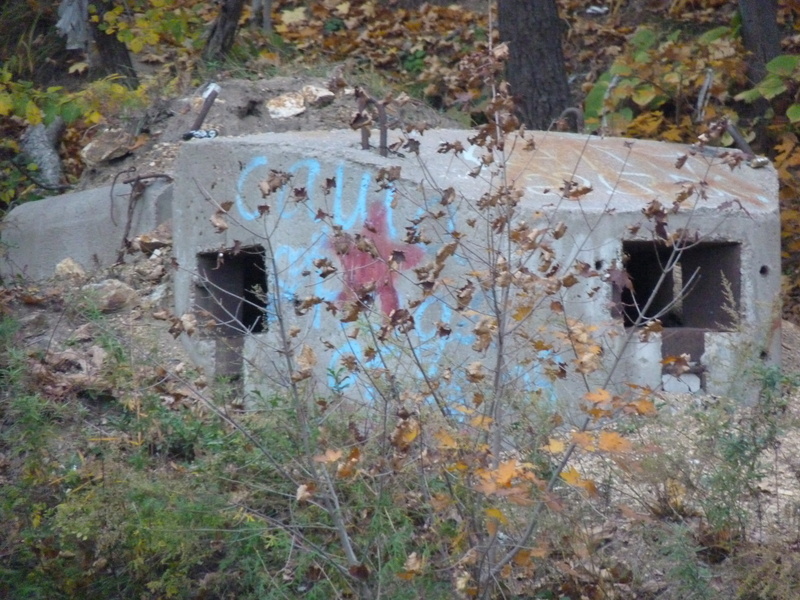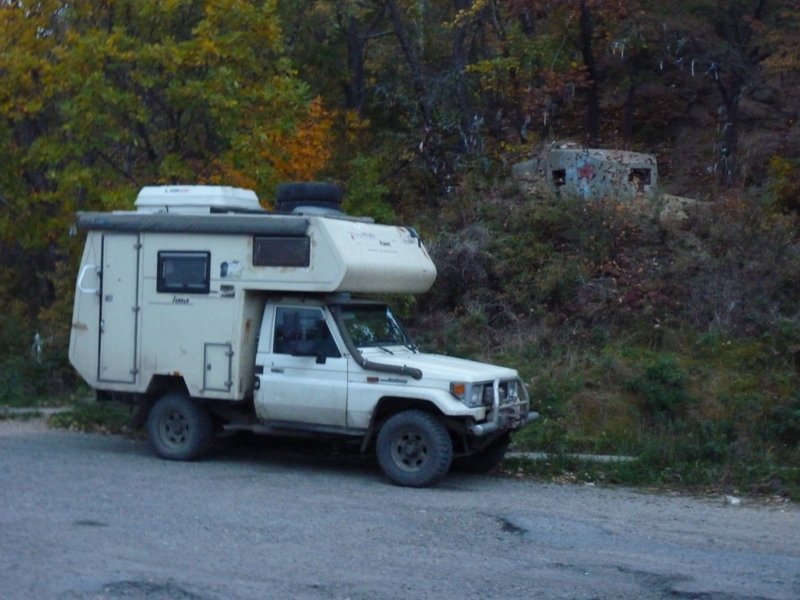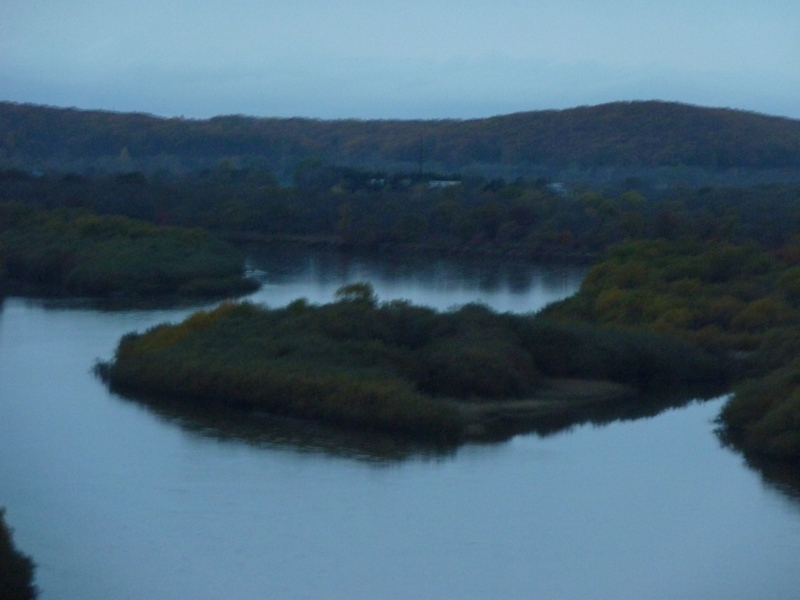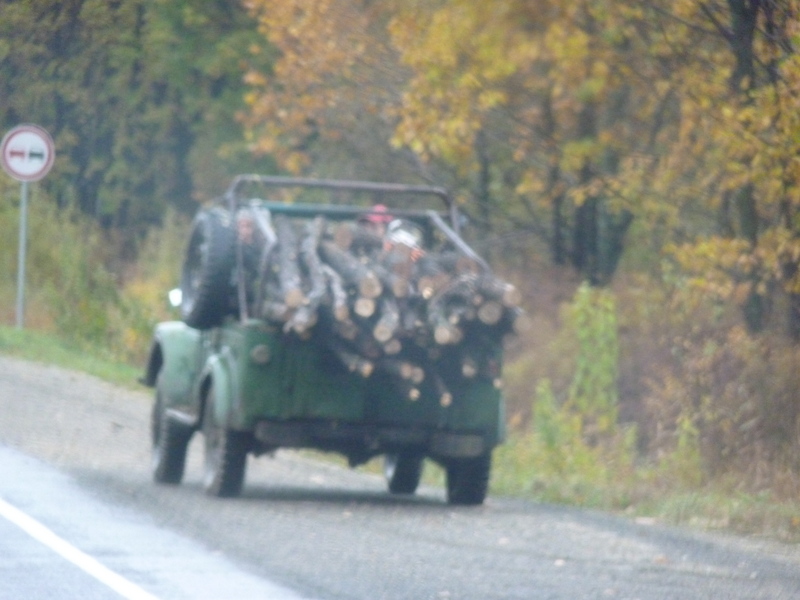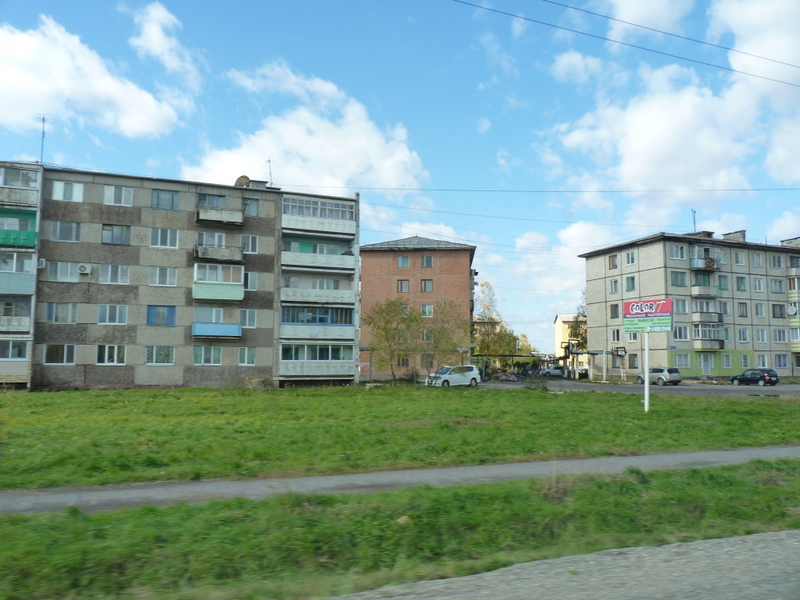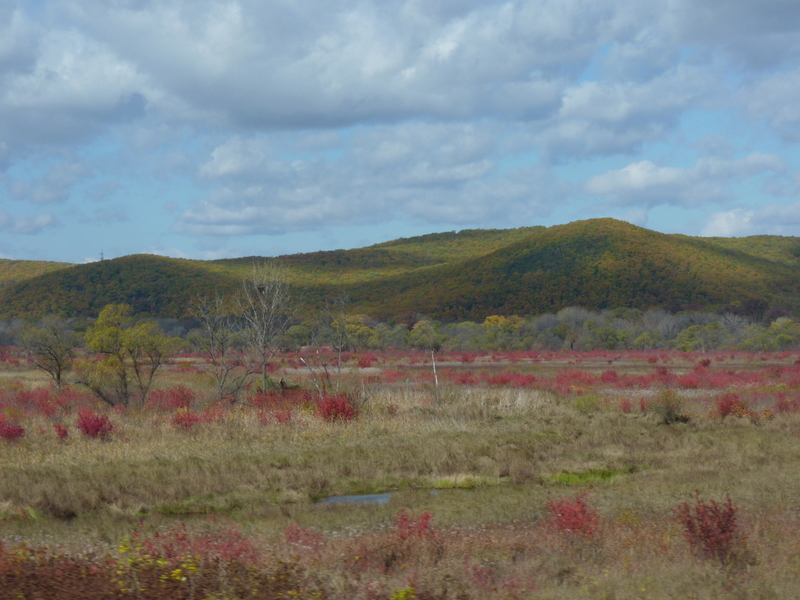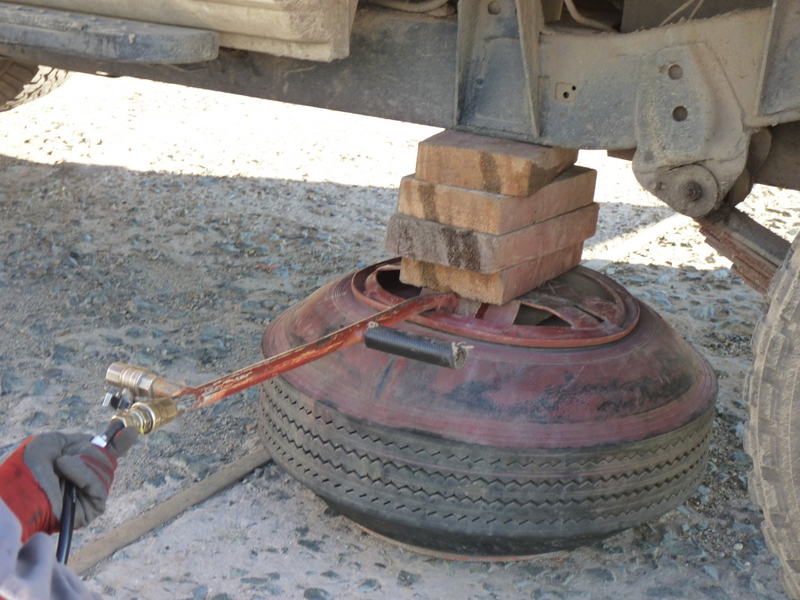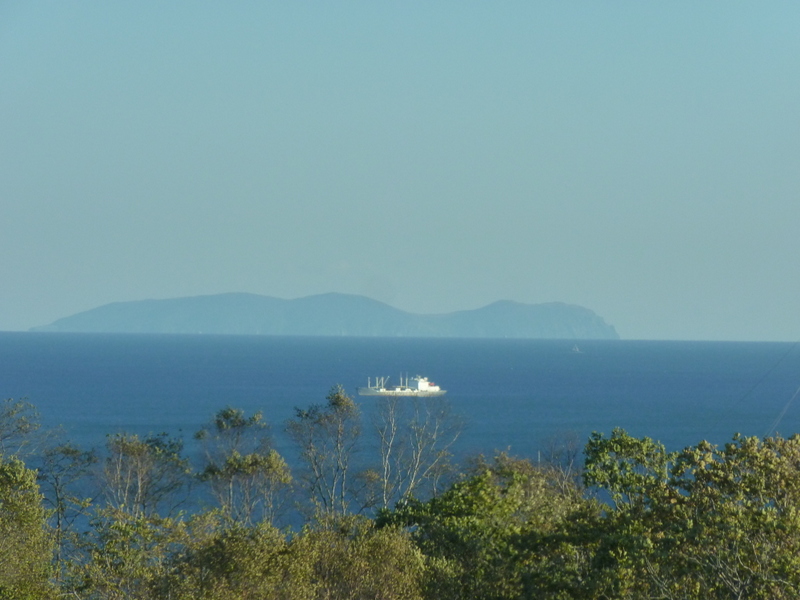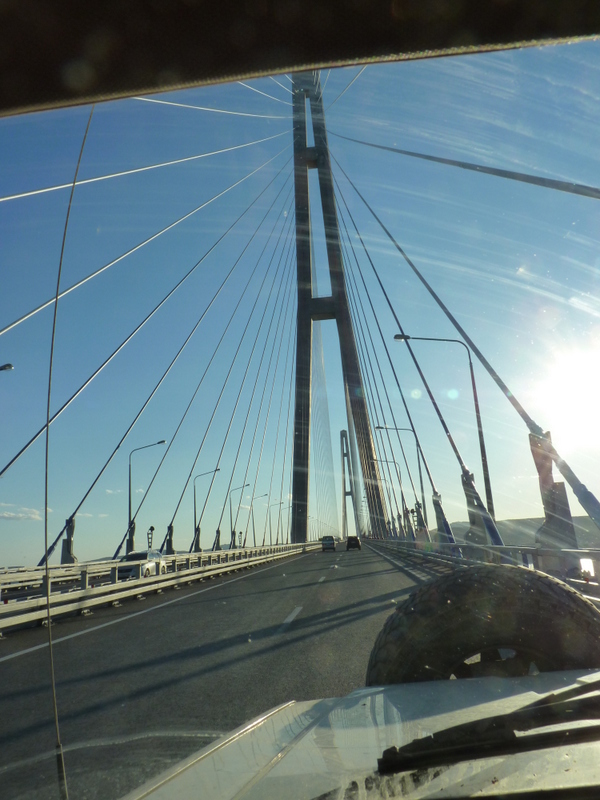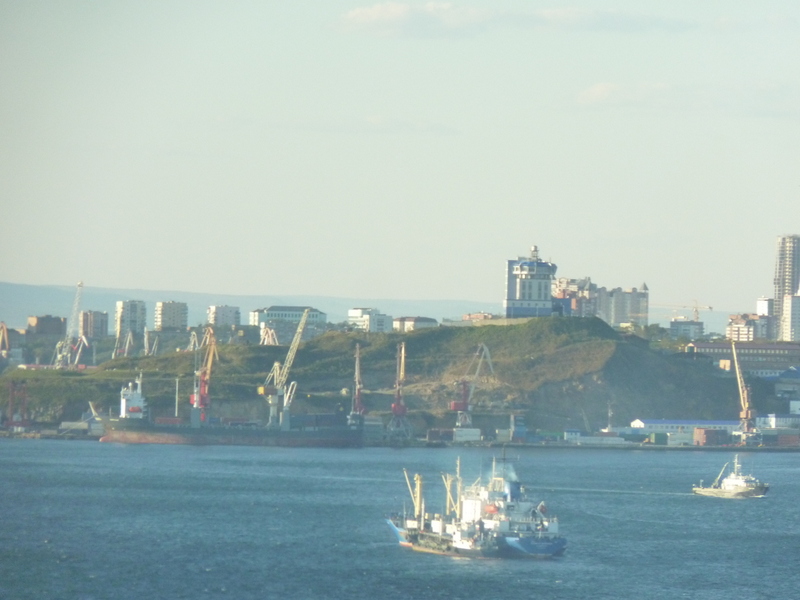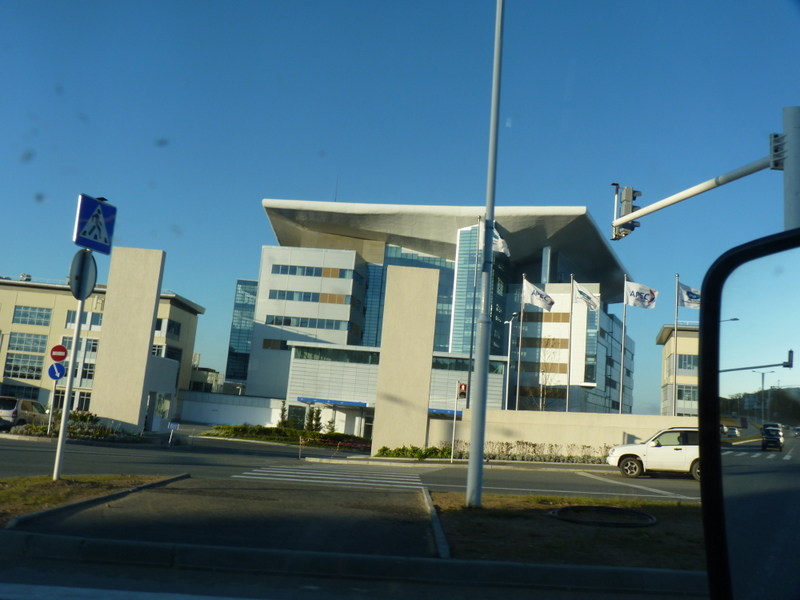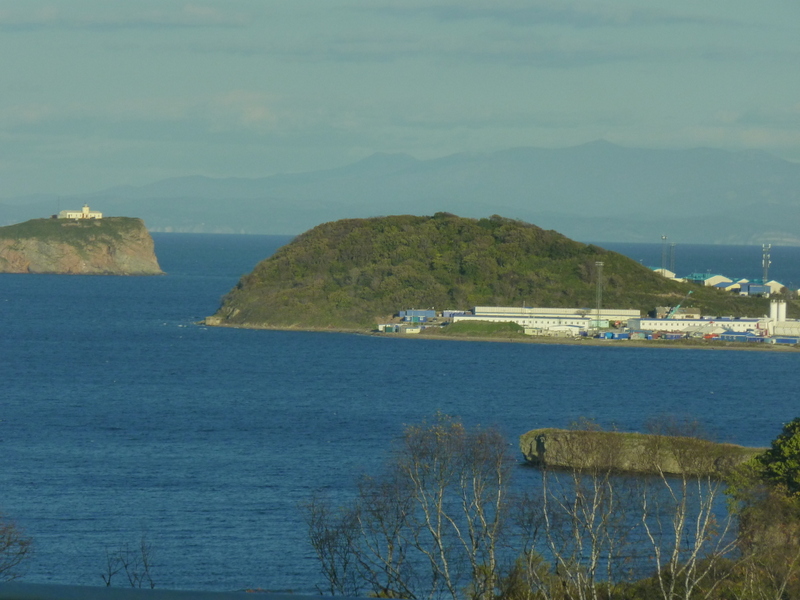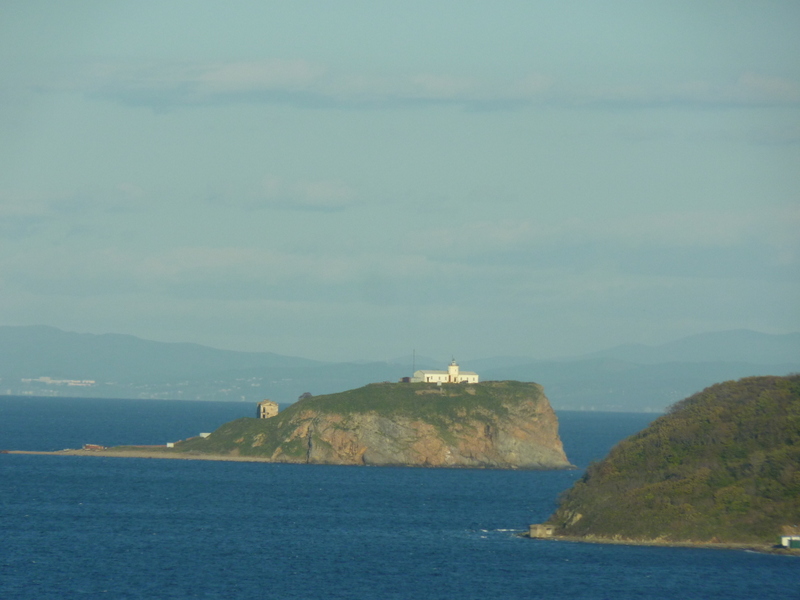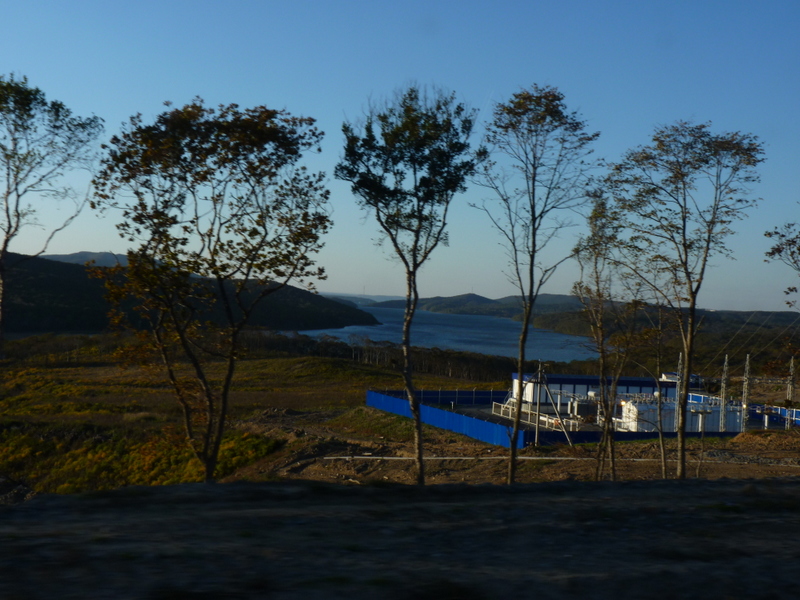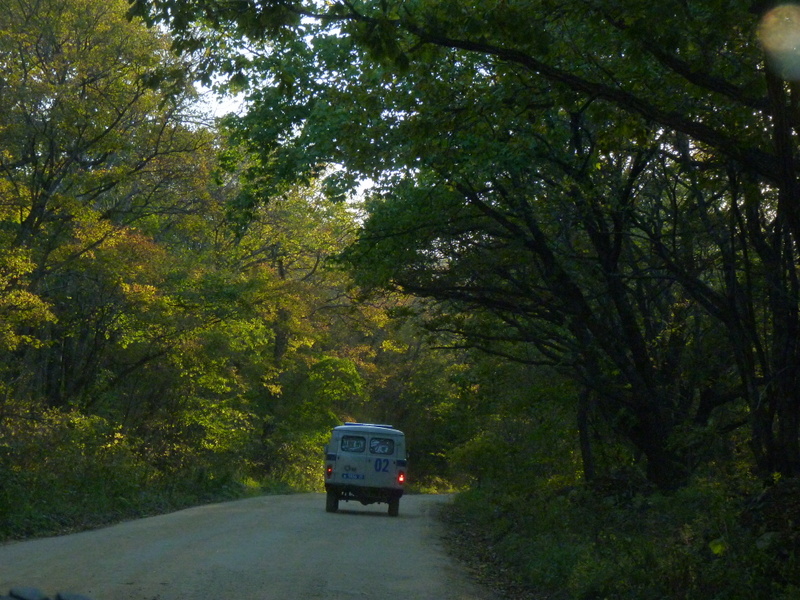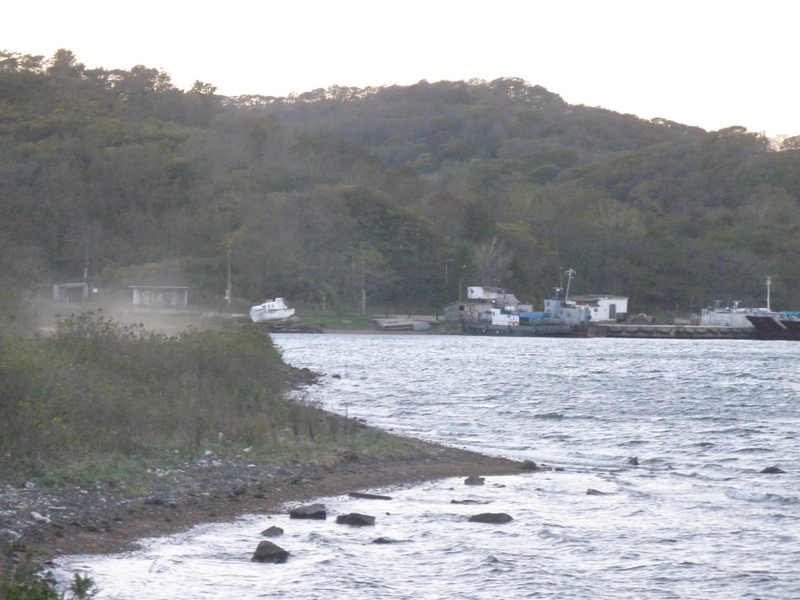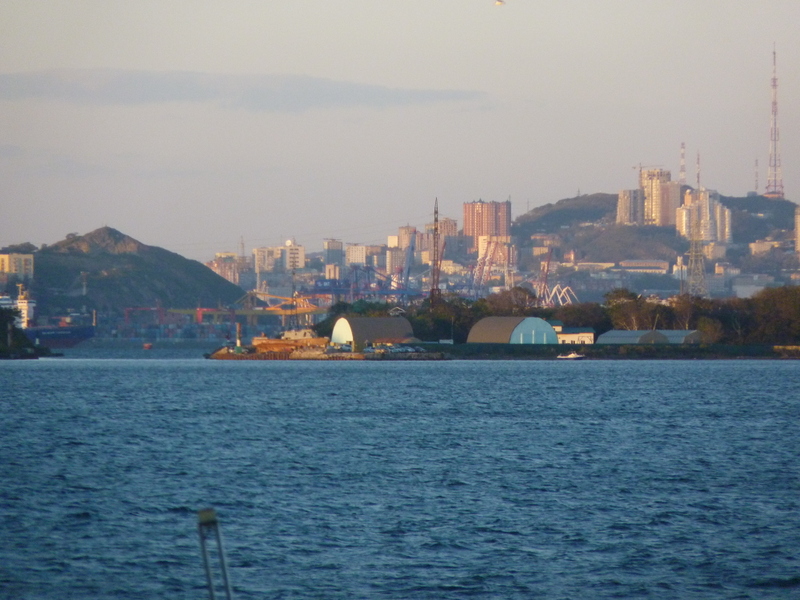 27-10-2012 om 00:00 geschreven door lucas

26-10-2012

3.869km
To get to Vladivostok takes from Lake Baikal exactly 3.869km –luckily in the sun or a bit of rain after the higher hills- on partly excellent partly very rough tarmac, and unfortunately despite all of Putin's promises to the contrary still some 200km of this M55/M58 bad or real bad non-tarmac/in-bad-need-of-repair! Many trucks, and even more new or very recent Japanese righthandsteered cars/vans but mainly big SUV's being driven to a happy customer upnorth.Passing nice river-town Khabarovsk with its blue and golden churches.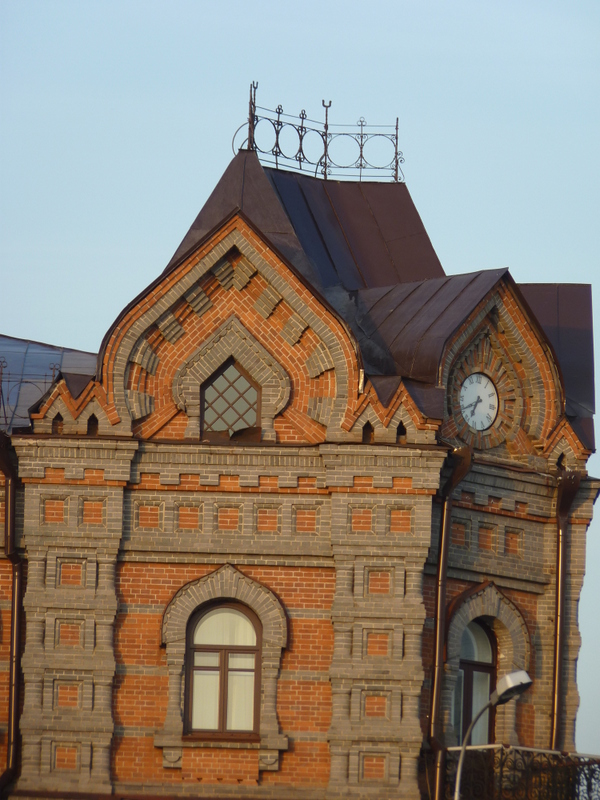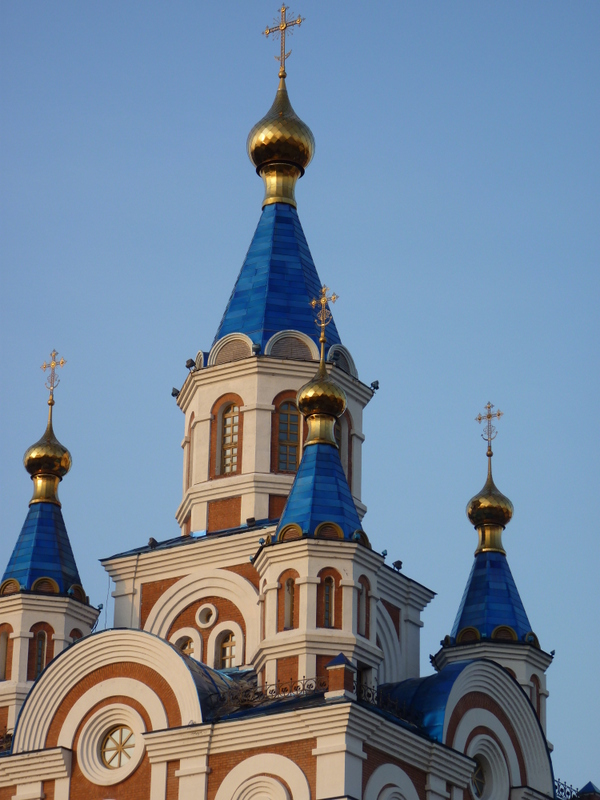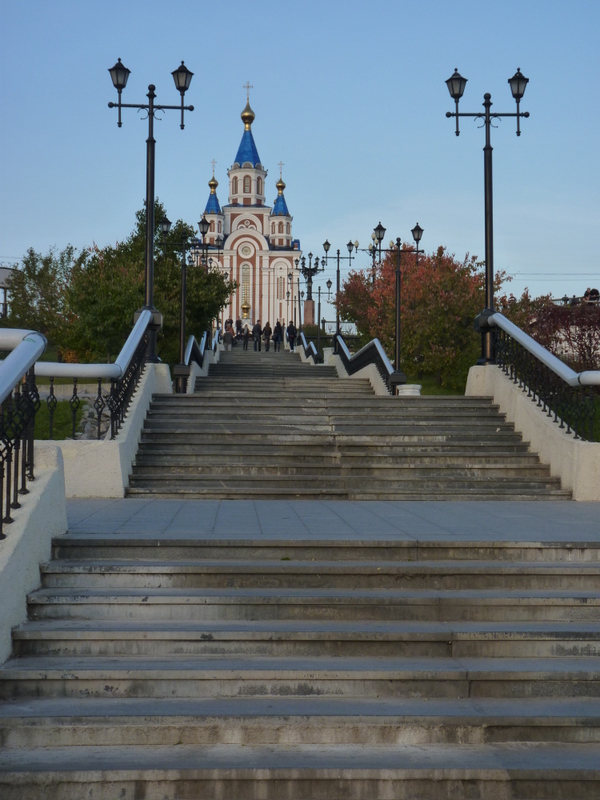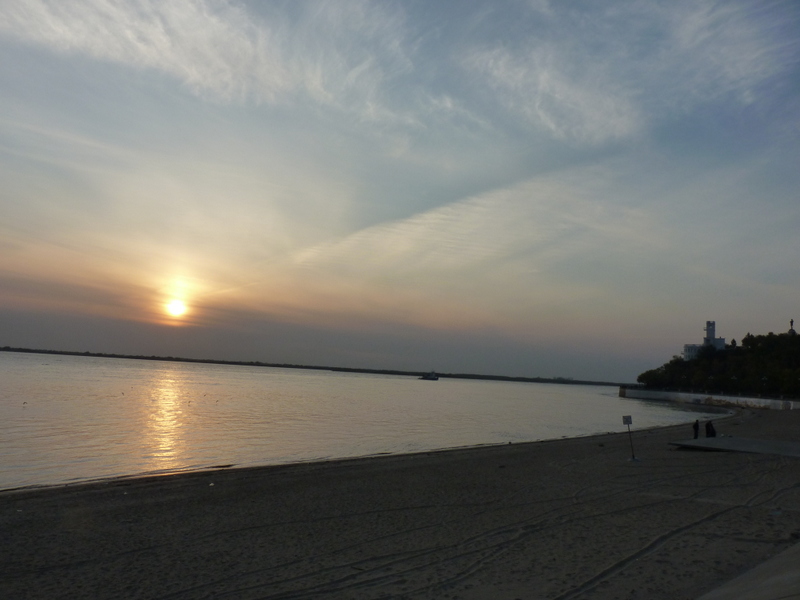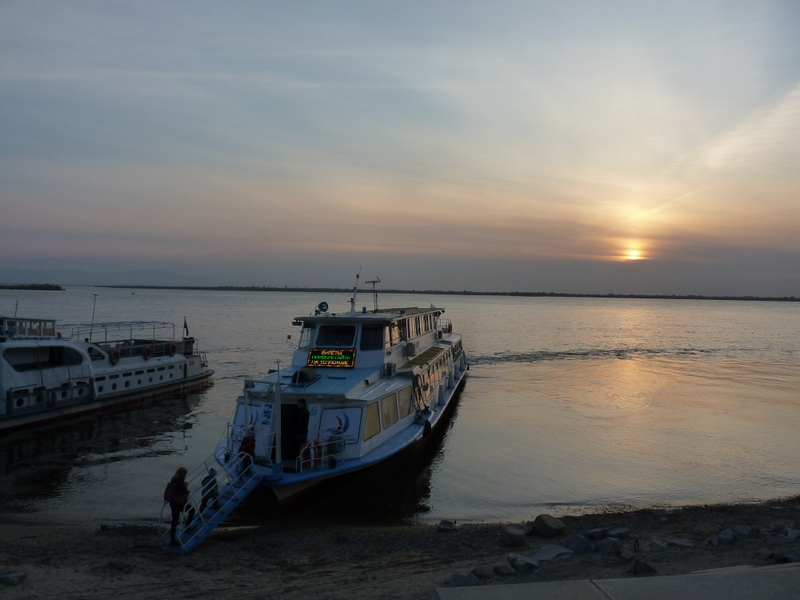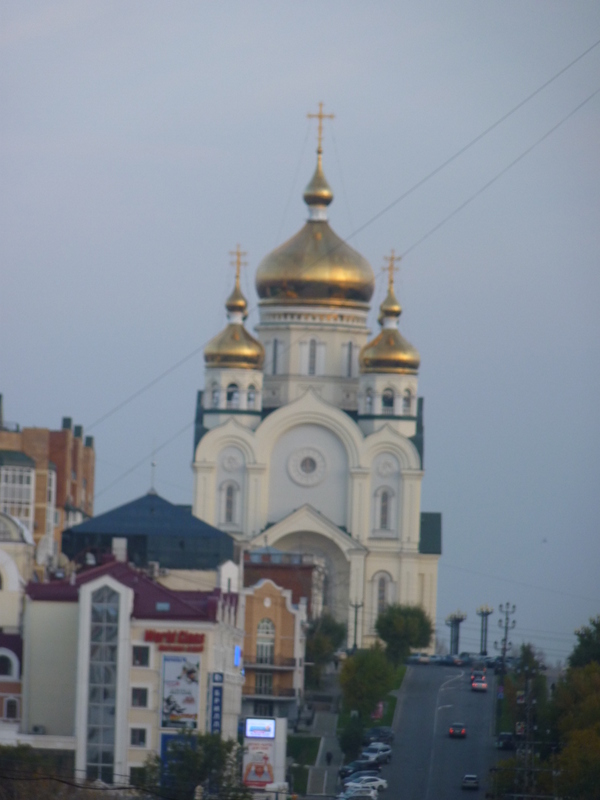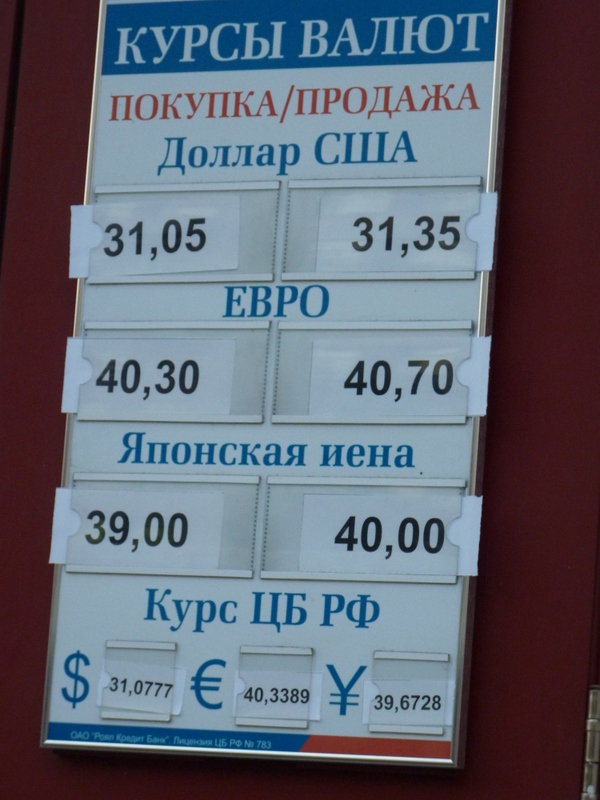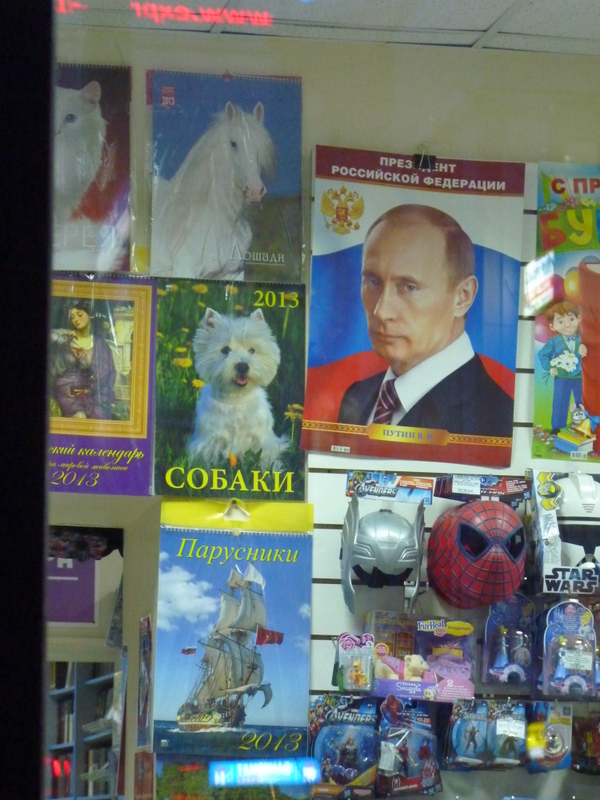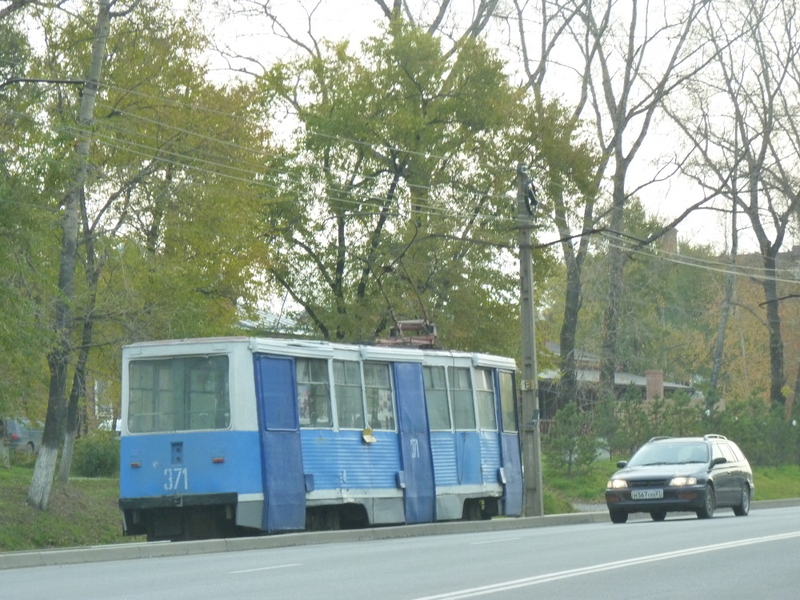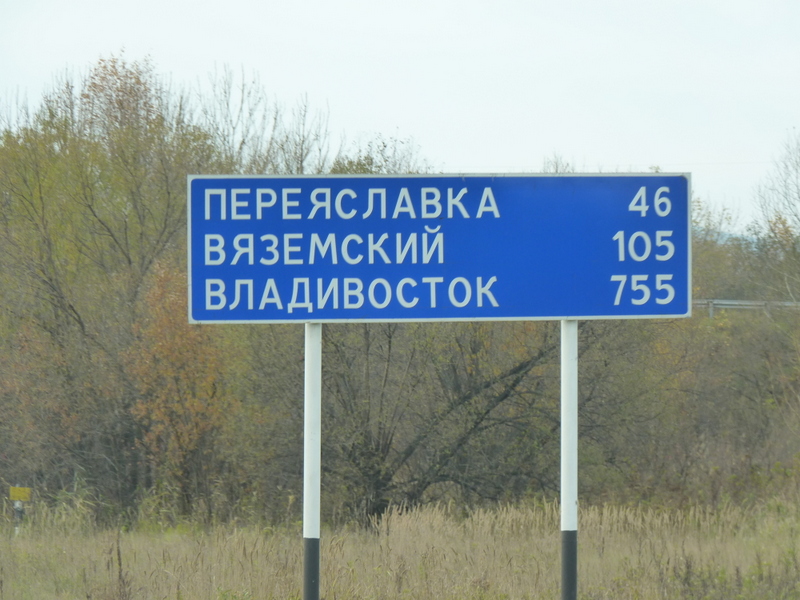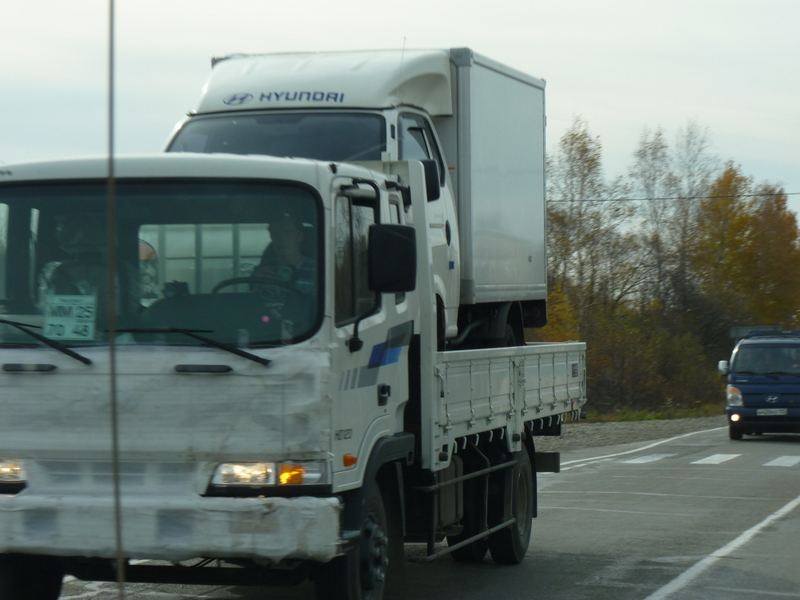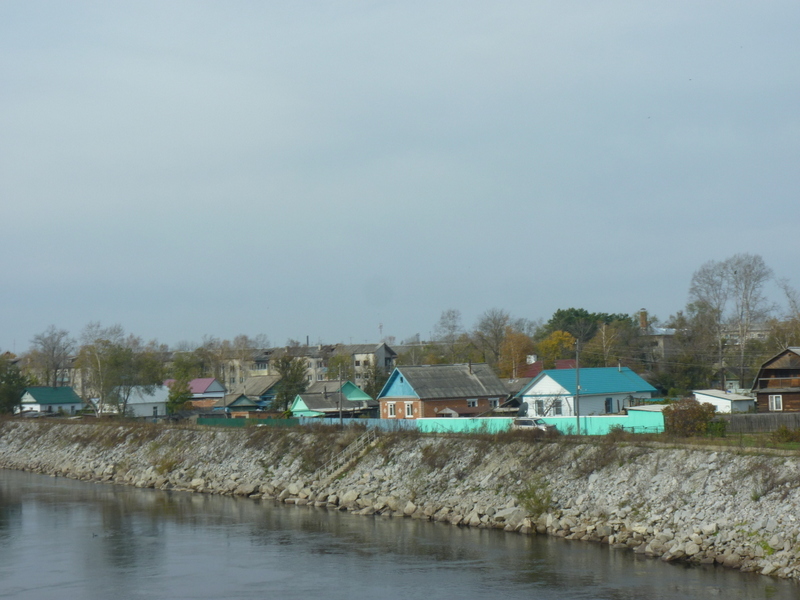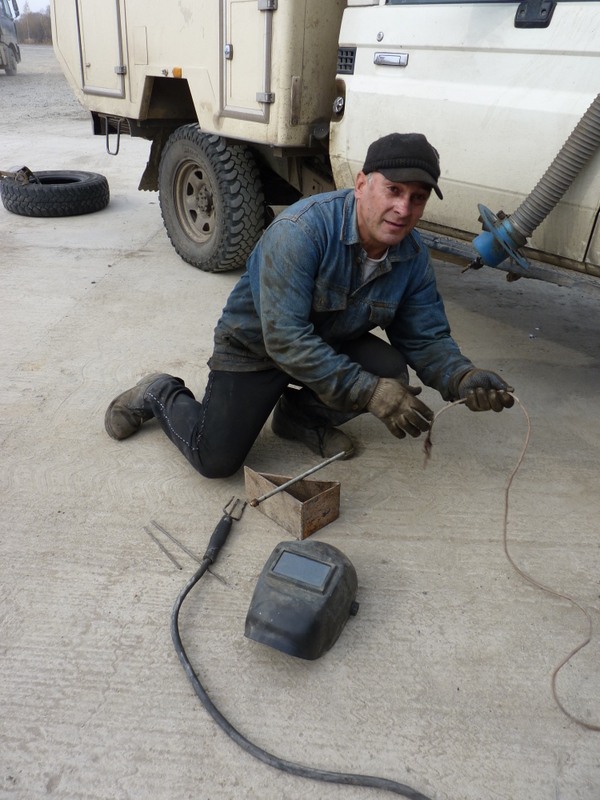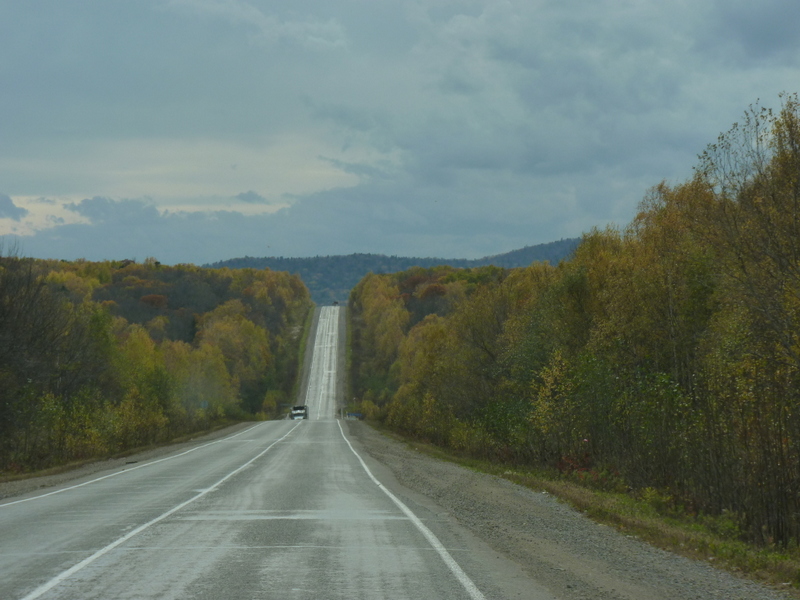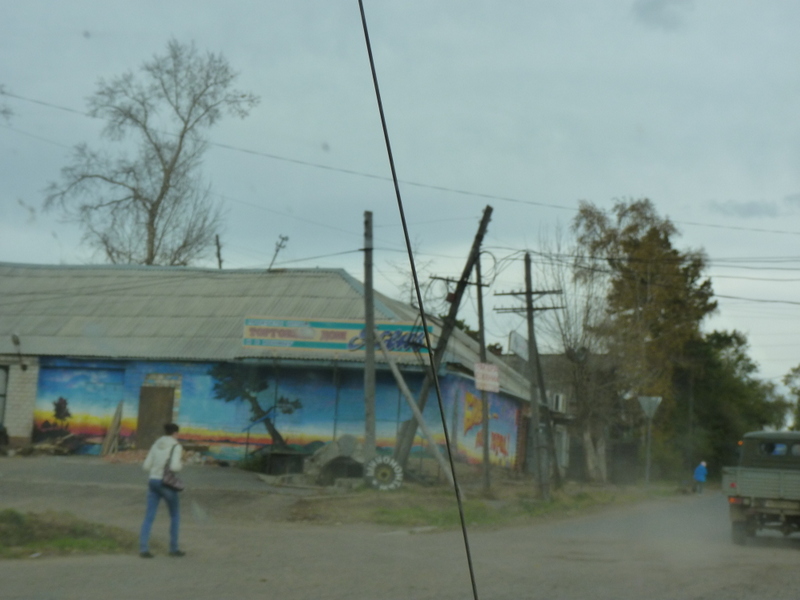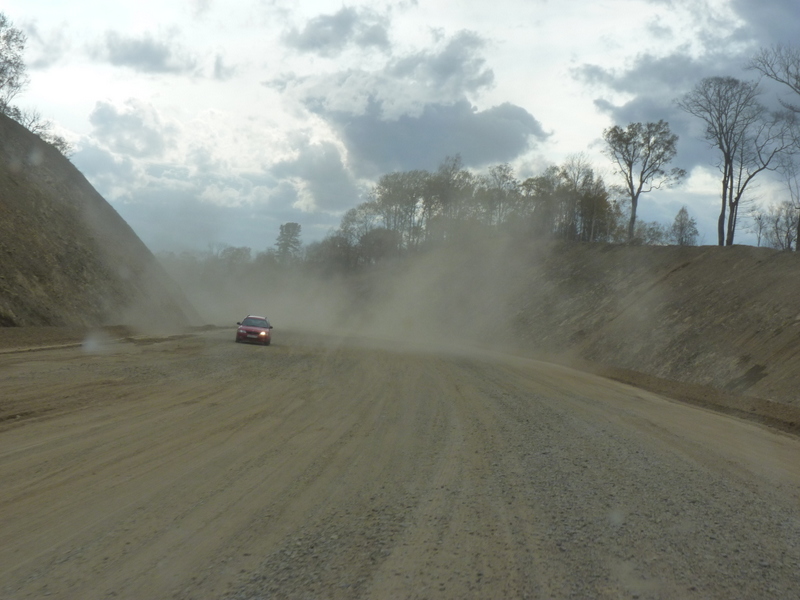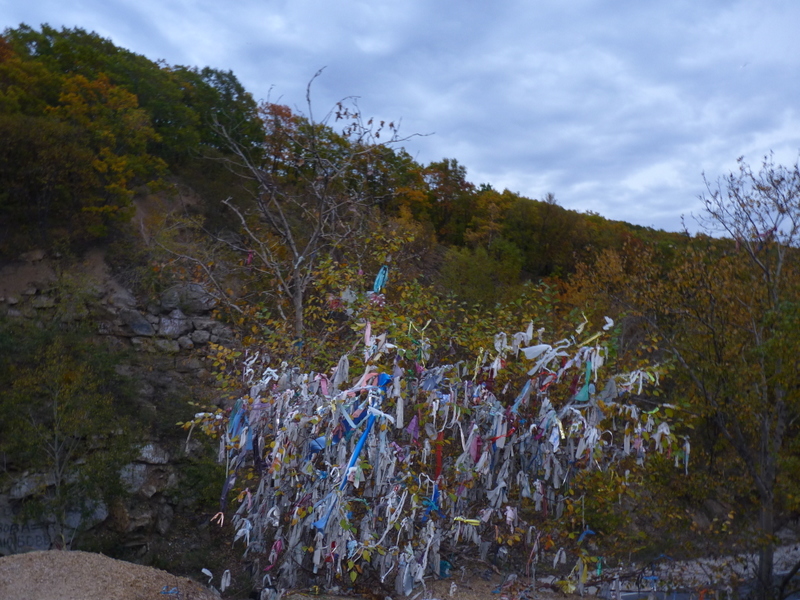 26-10-2012 om 00:00 geschreven door lucas

25-10-2012

From Russia with love
Szvrazjdvoudje once more, from Russia with Love, on km 290.366 or 30.800km from the start
Numberplates with 007 on big Mercedes G or M or Lexus. In 'large' cities such as Ulan-Ude or Vladivostok the Siberian diamonds and gold fields, and the Sakhali Island's ever richer oil fields pay off, at last. No more dissidents or other convicts in the (still open to visitors) Gulag, although: one might get the impression cause most of the people you meet in West till East Siberia are on first side either stiff frozen or ready for jail, and all the +20 year old constructions seem to be kept more or less in shape by its (fresh) paint only. But all Siberian really are very friendly, going out of their way to help with a smile also this crazy foreigner in his old Toy.
From the world's deepest freshwater Lake Baikal (not as beautiful as I expected but still OK) where I visited also a very derelict Thermal Spa Health Centre, old soviet style.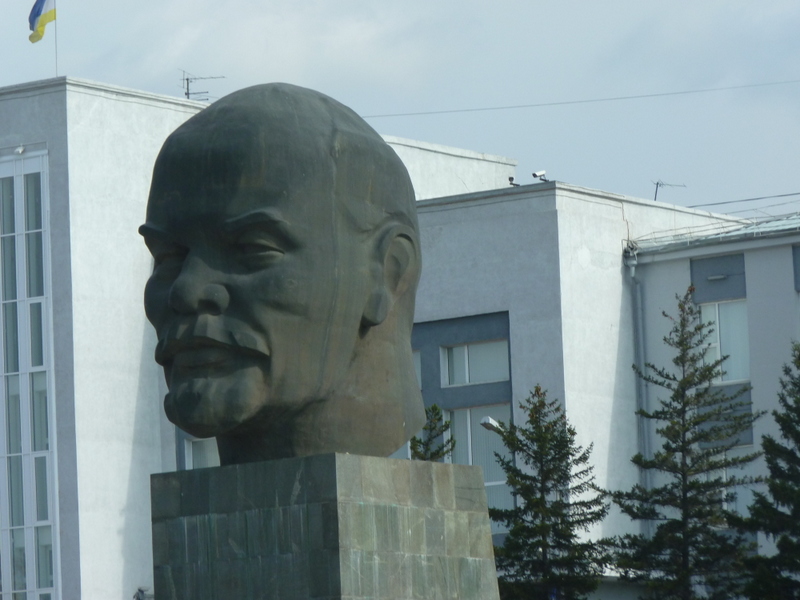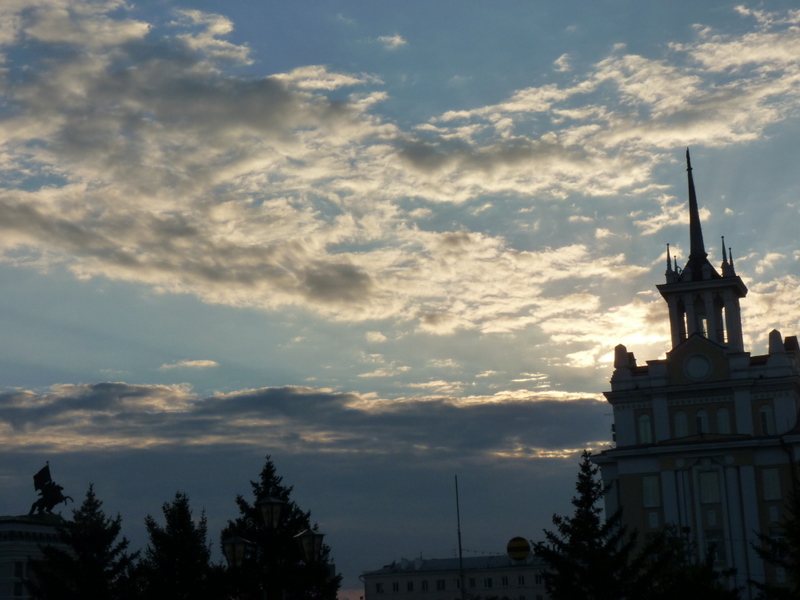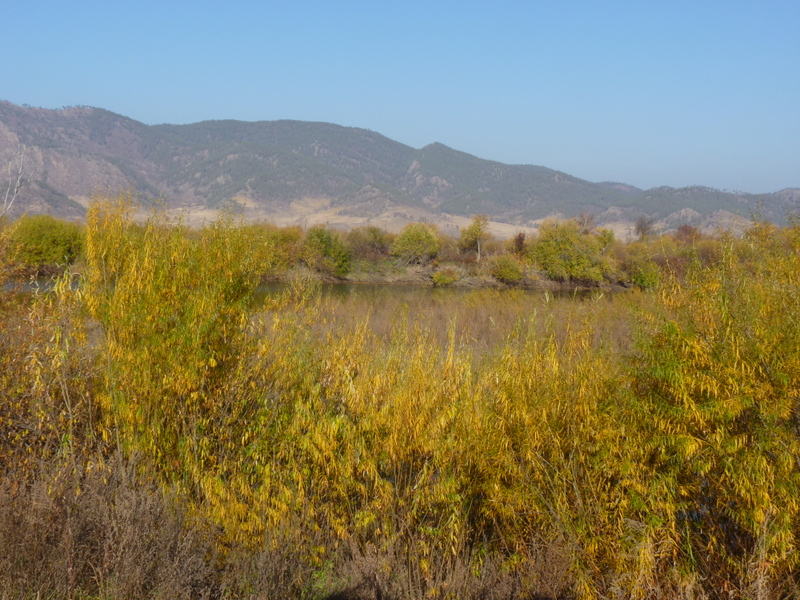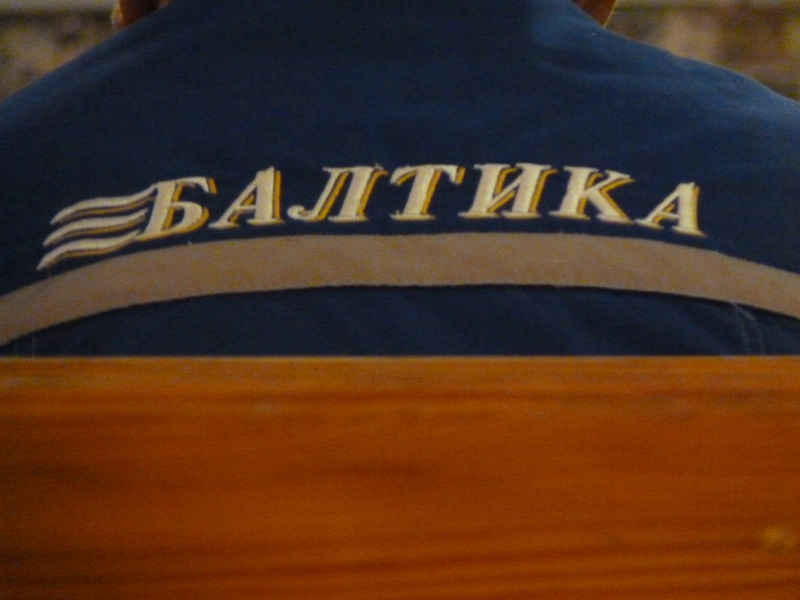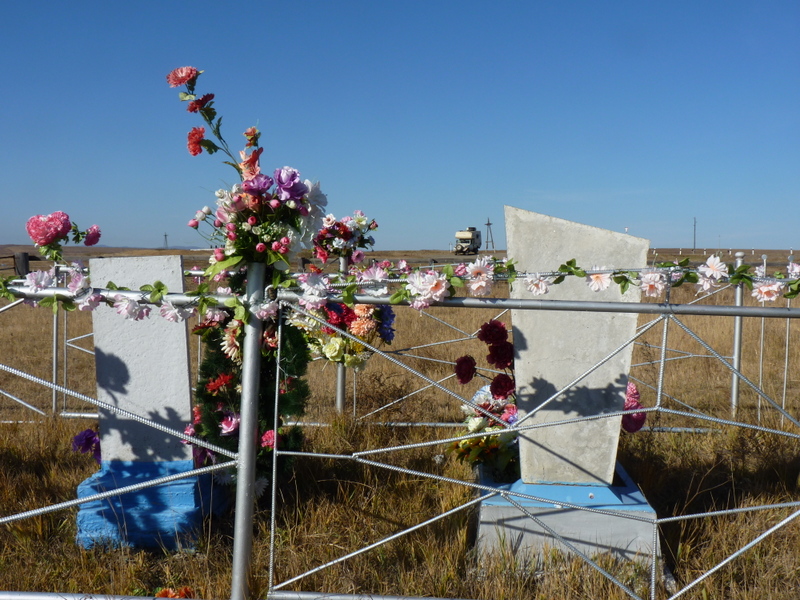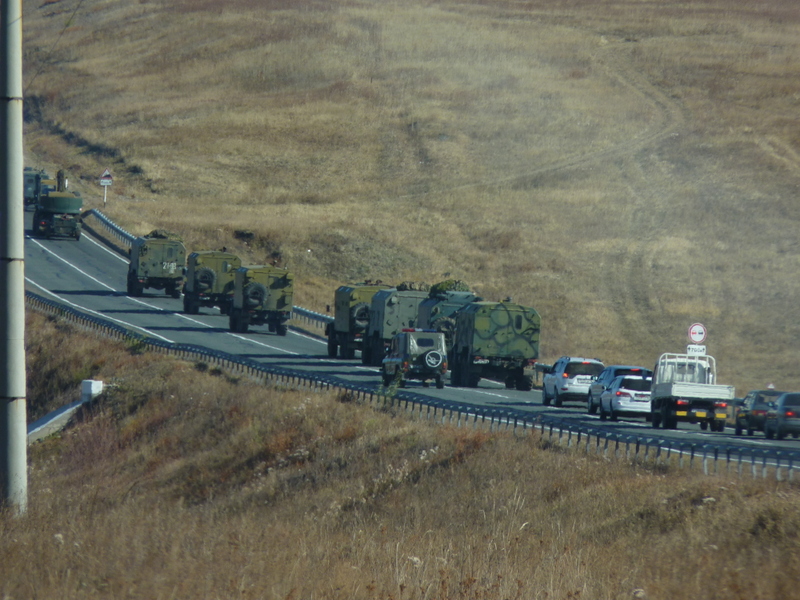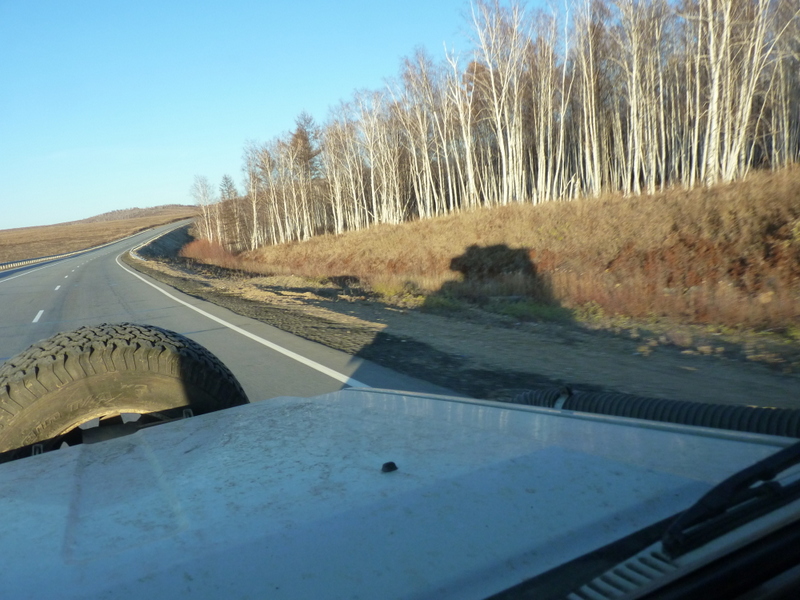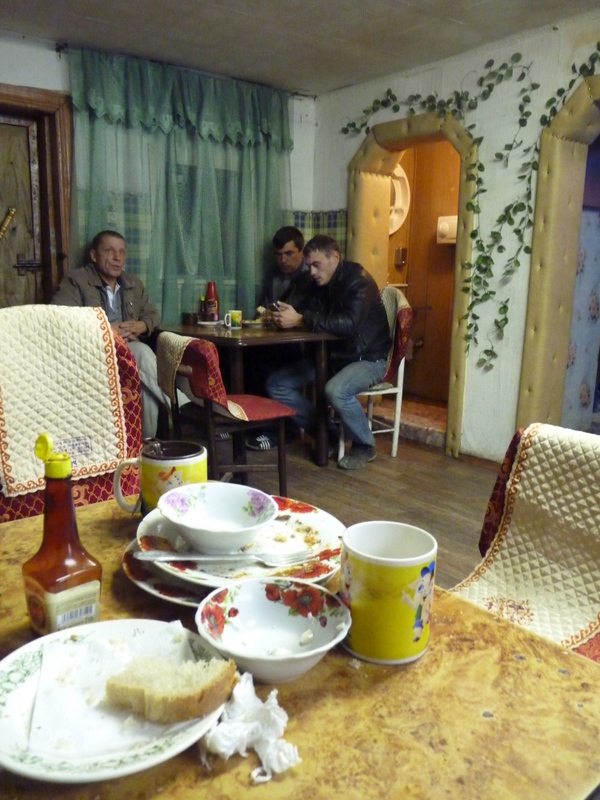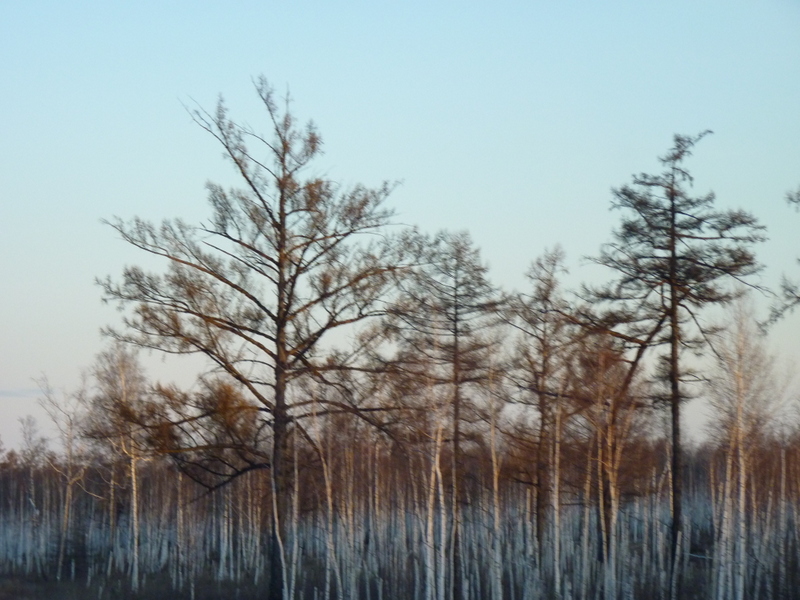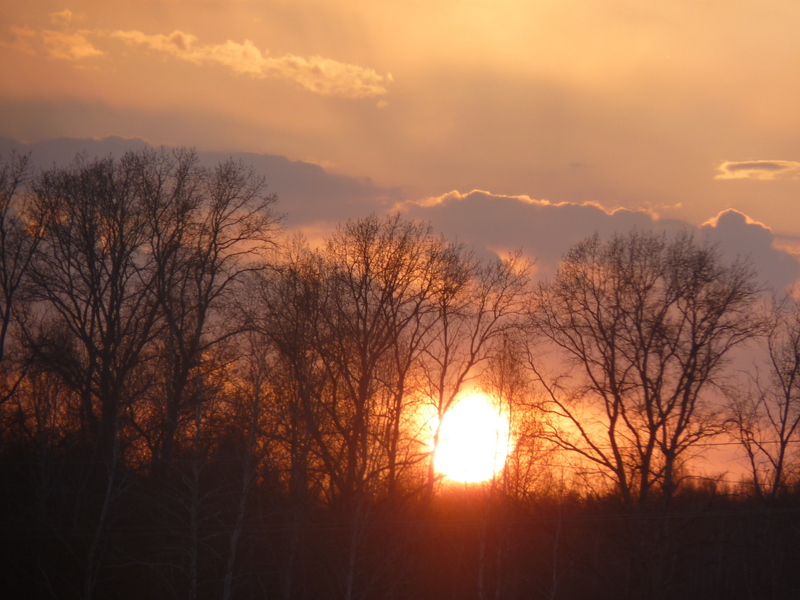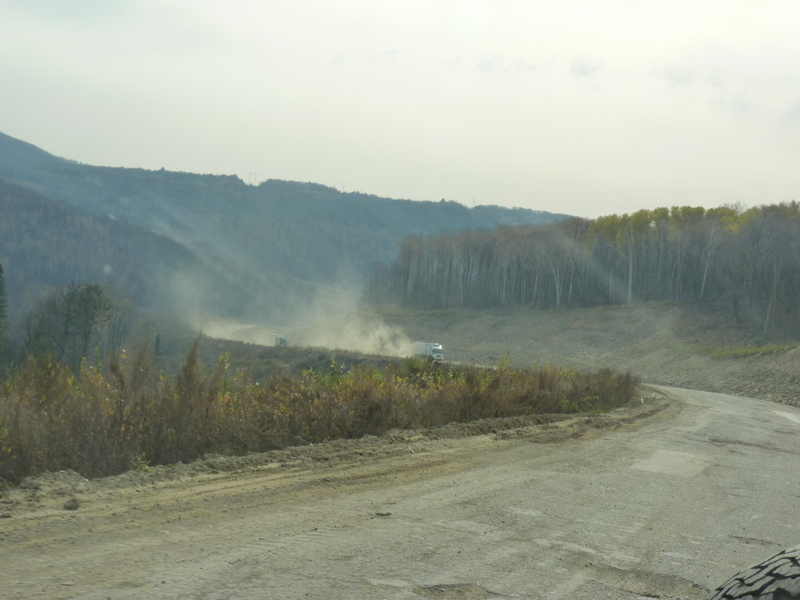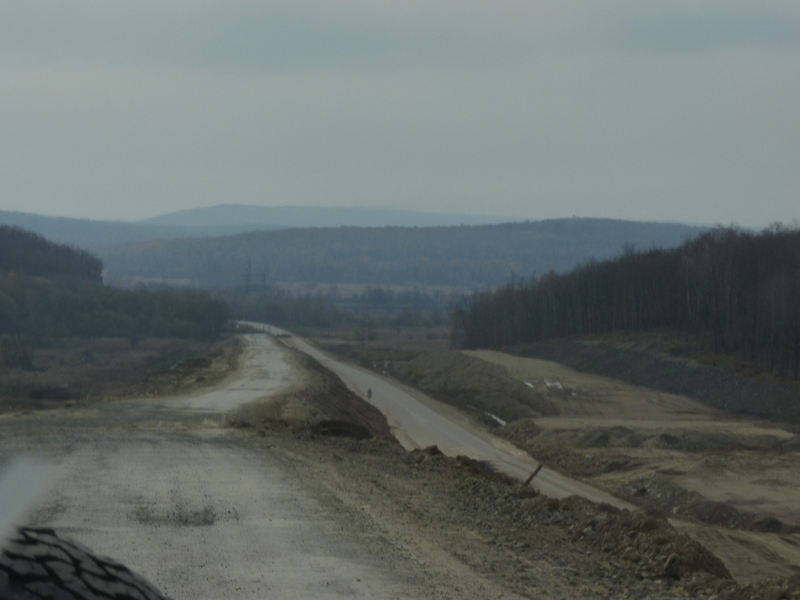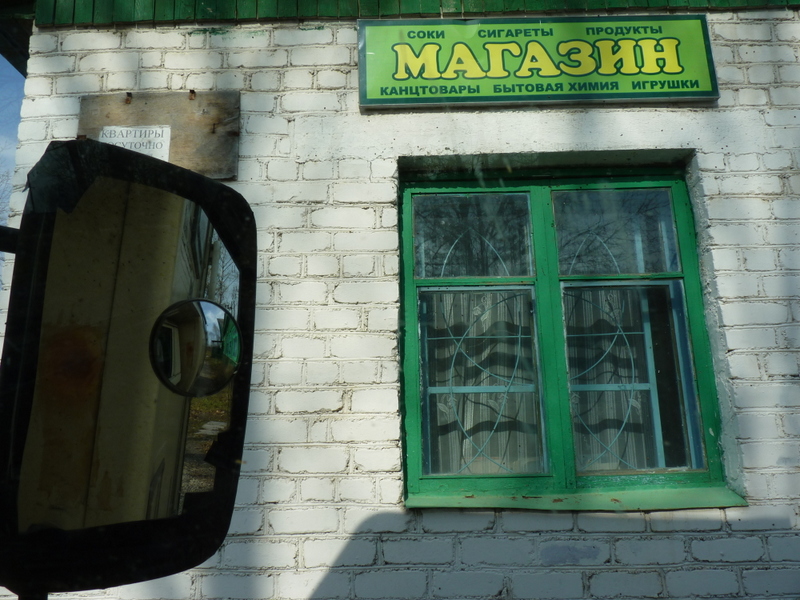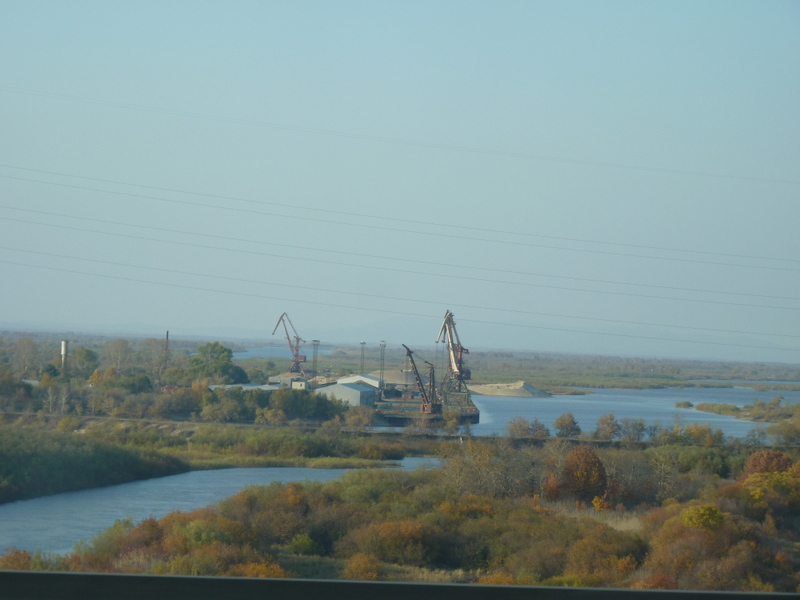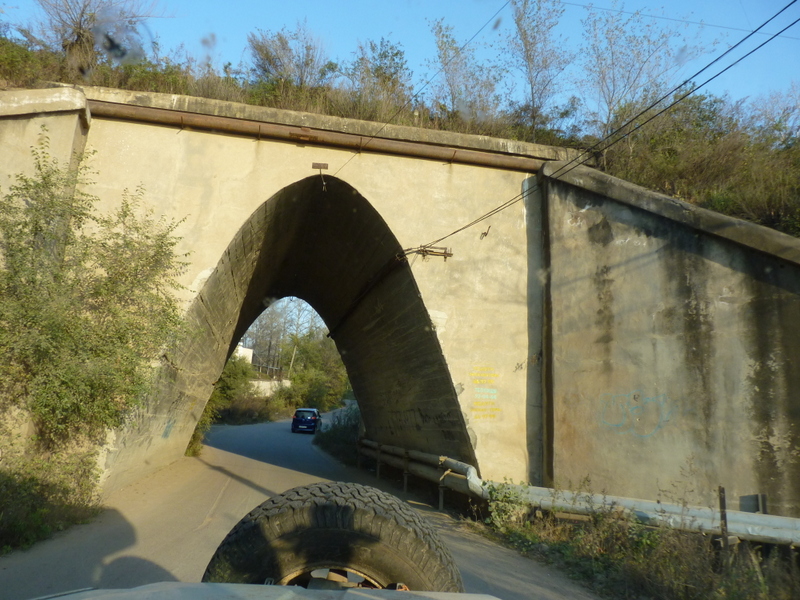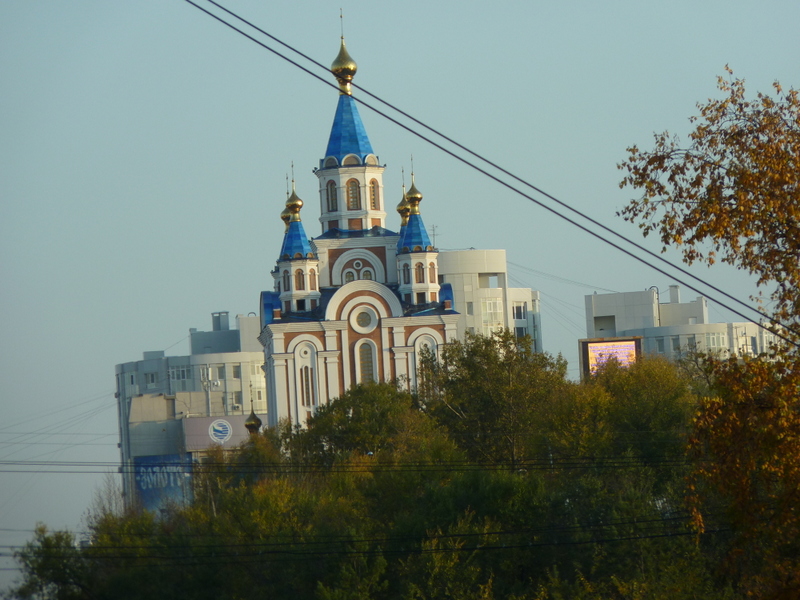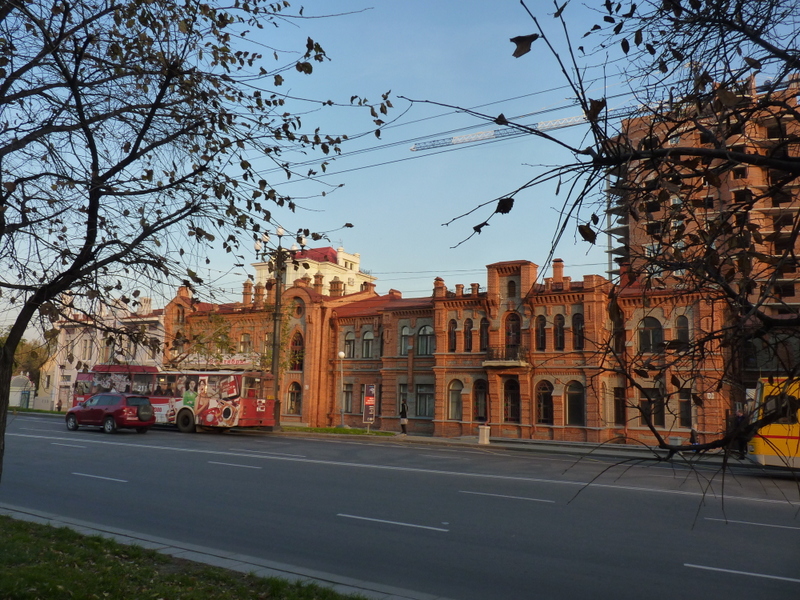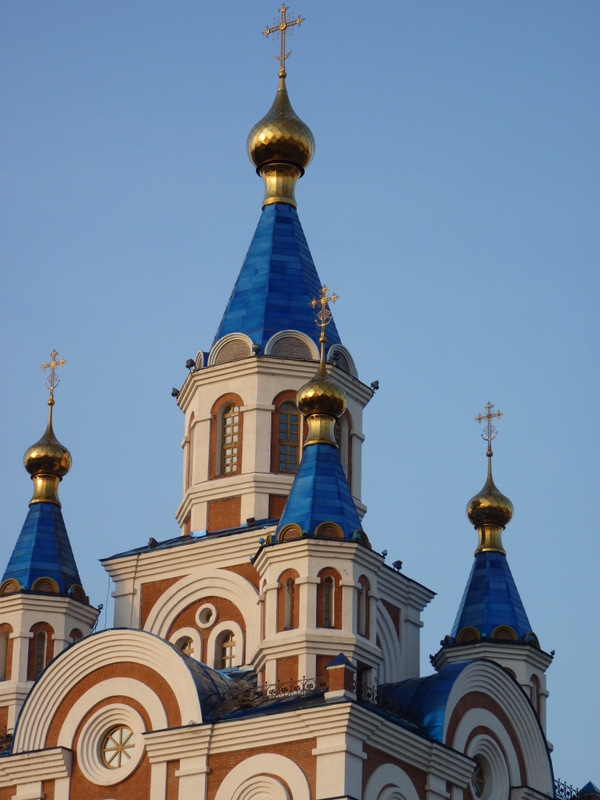 25-10-2012 om 00:00 geschreven door lucas

17-10-2012

Genghis today
His successors made a mess again of this empire, but joined some Chinese to start from 1640 the later Qing dynasty, good for 50 years before the same Mongolians had to retreat in todays borders till the Soviet period ruined all the dreams. Only in 1990 it could get rid of the Russians, to become in 1996 a 'democracy'. Only the last years it has overcome the deadslow economy.
No wonder even today Gingghis is worshipped since centuries by all Mongolian for the law and order he imposed, the dream he realised… so he is today used as the symbol for the local currency, beer, rock bands and …souvenirs.
And sorry for the Chinese and Soviets, but the mineral richness's of Mongolia are kept inside to make more people richer, (illegally) digging gold or other ore.
Before the winter also there breaks in let's move to Lake Baikal, after the equivalent of 40 Euros in local Tegreg to replace 1 of the broken rearsuspension leafs, hopefully with some nice sun early October.
BAYARTAI or goodbye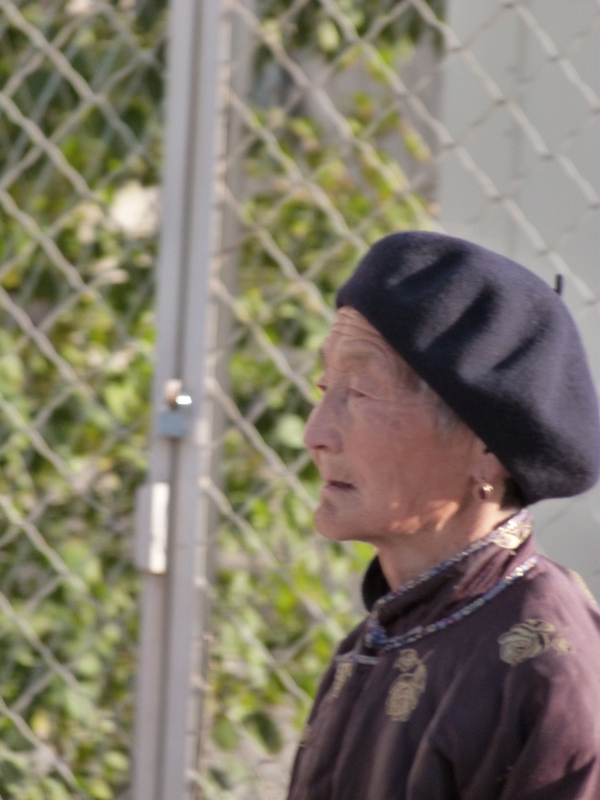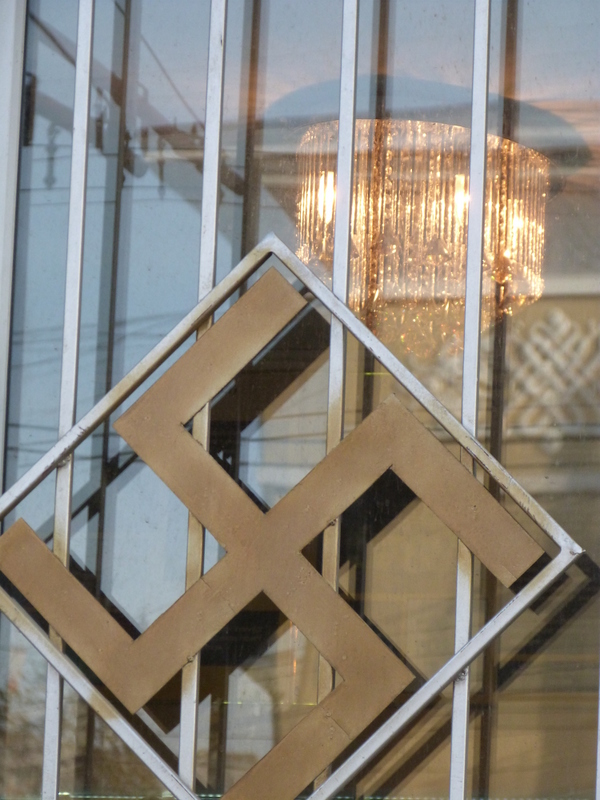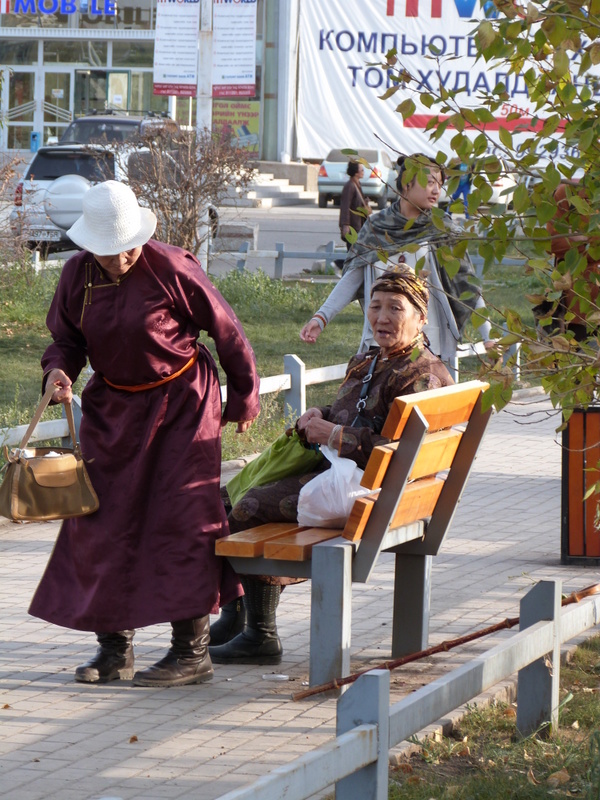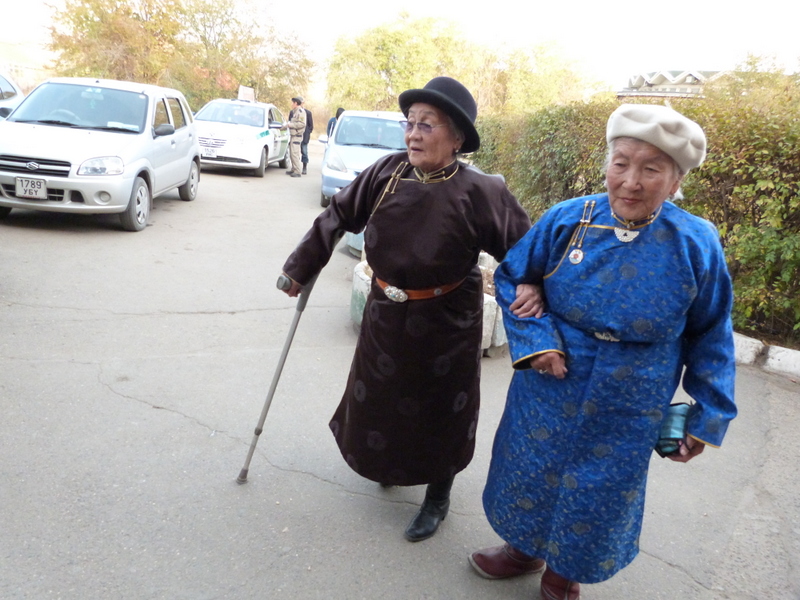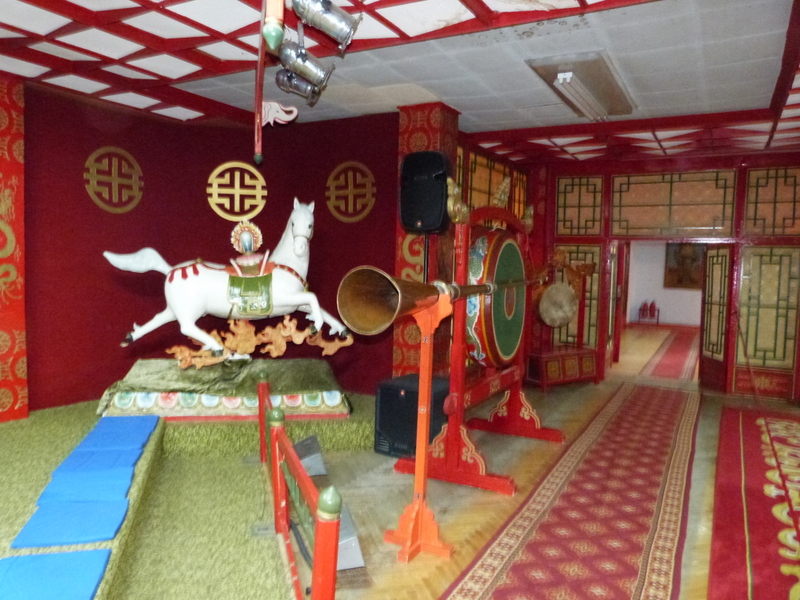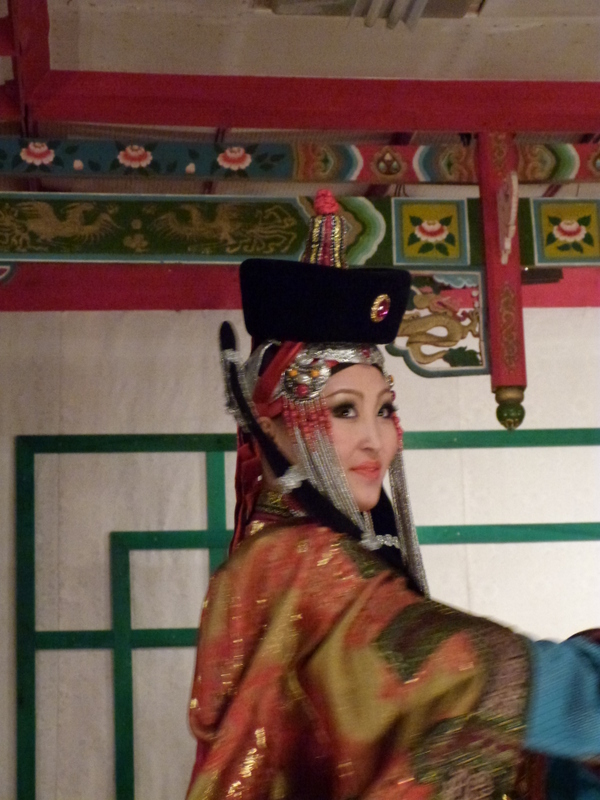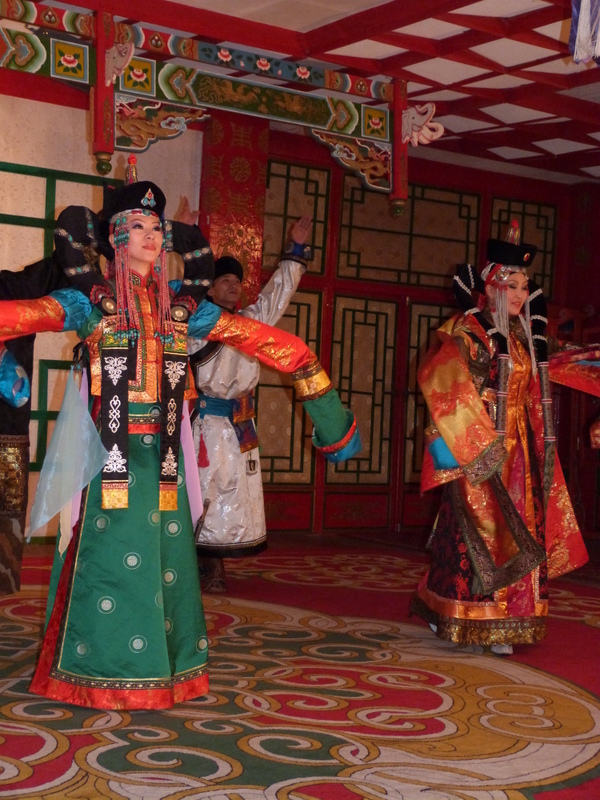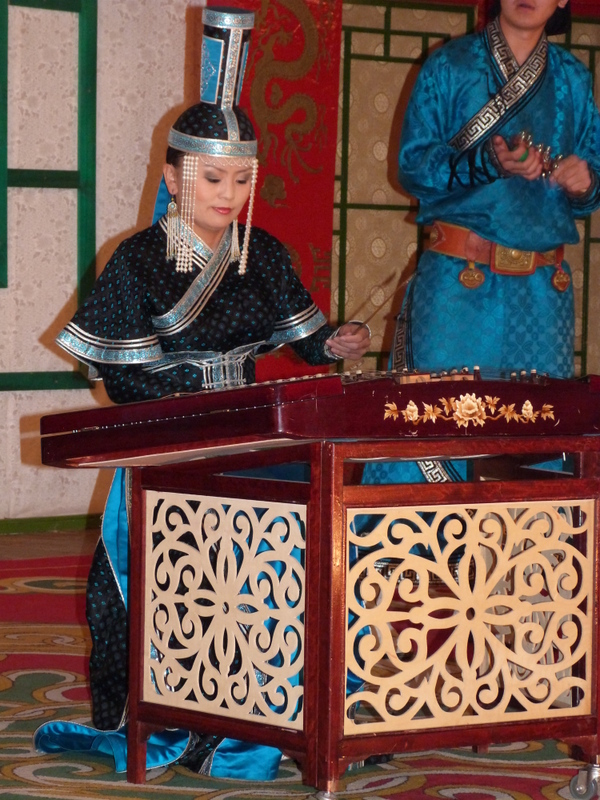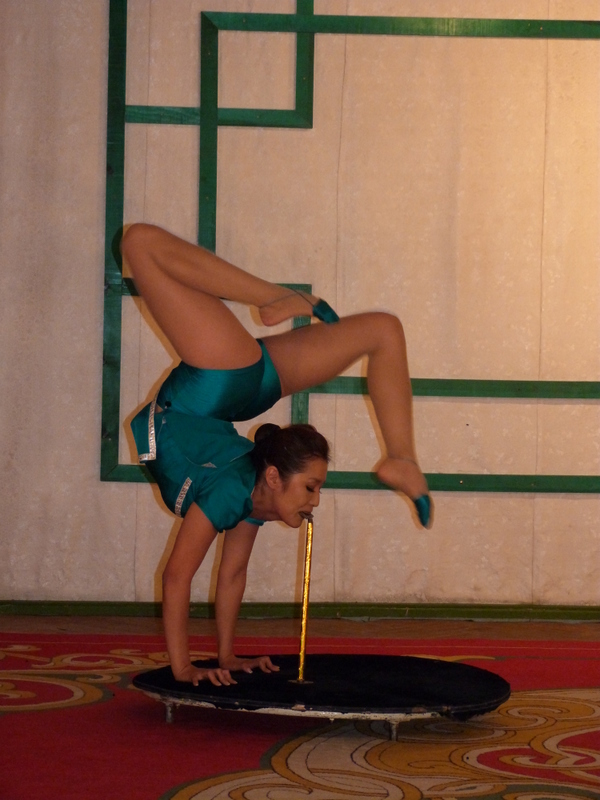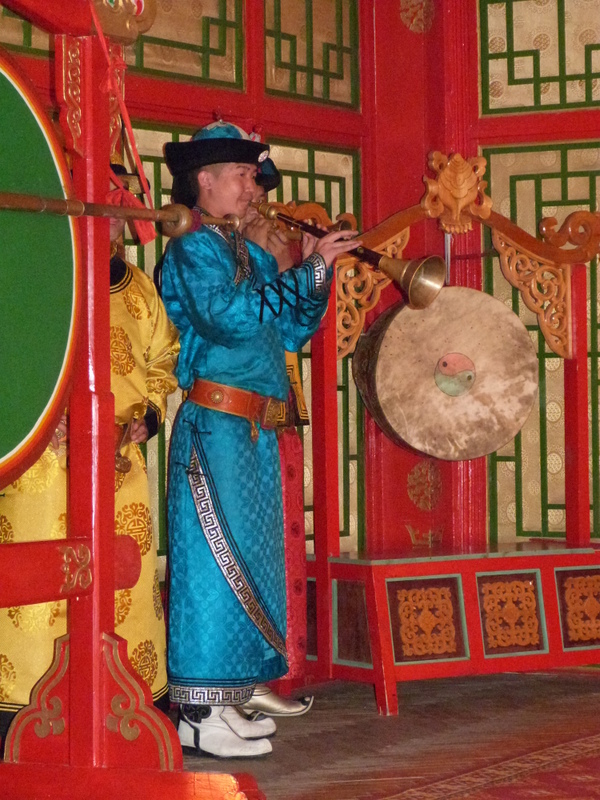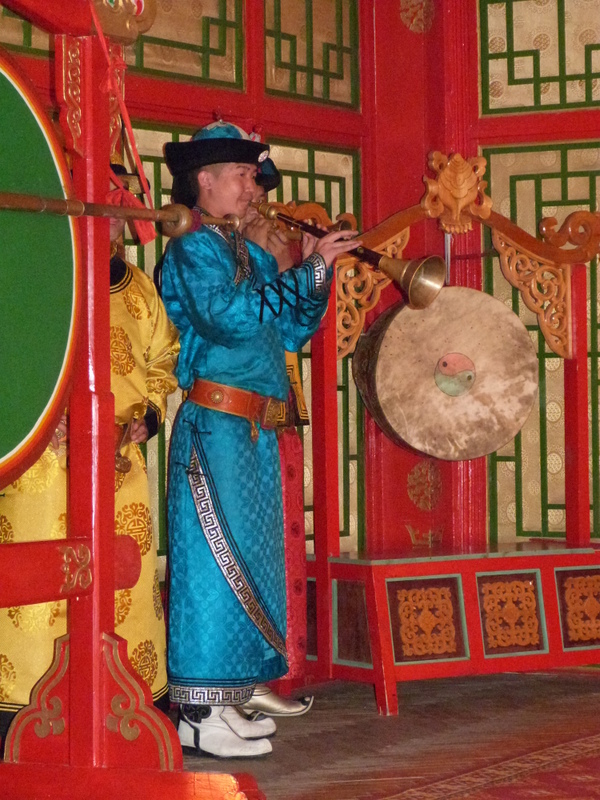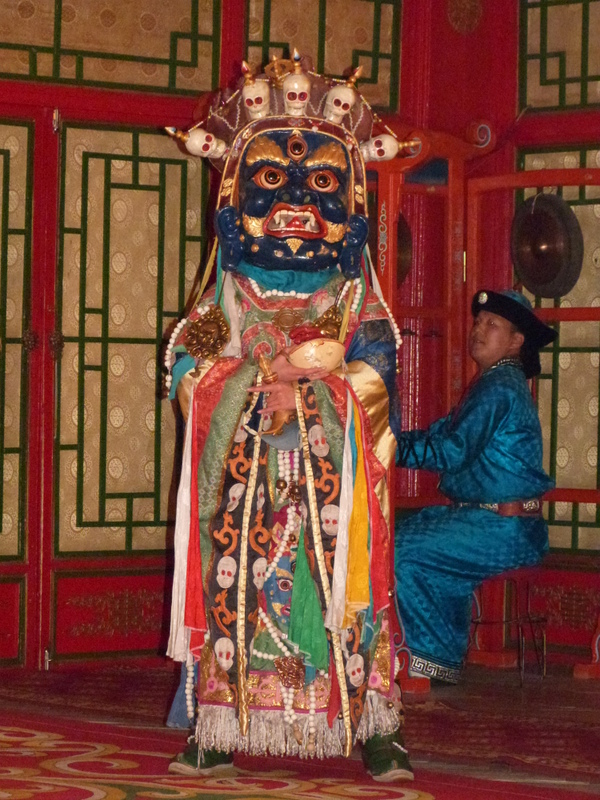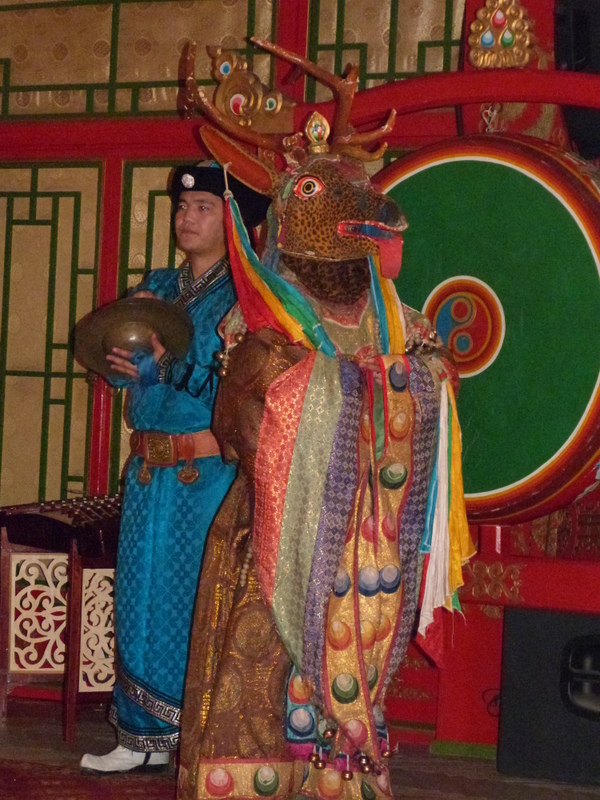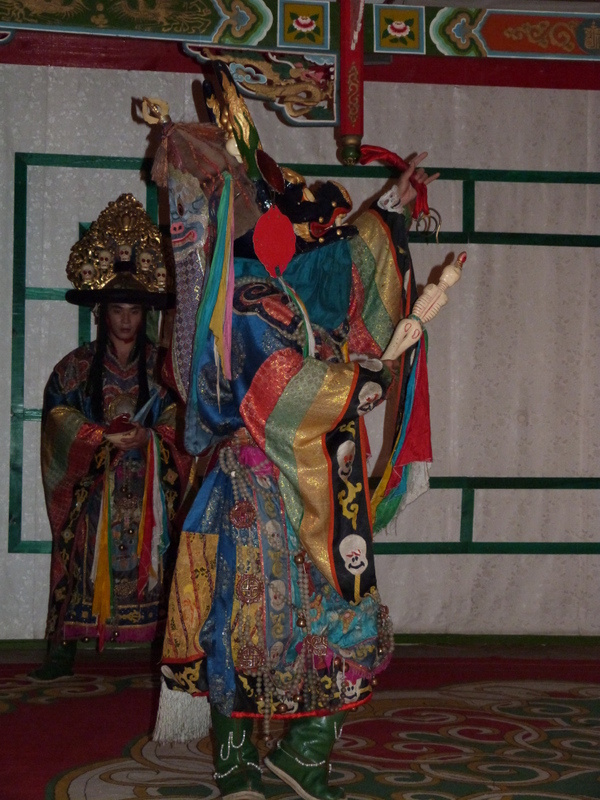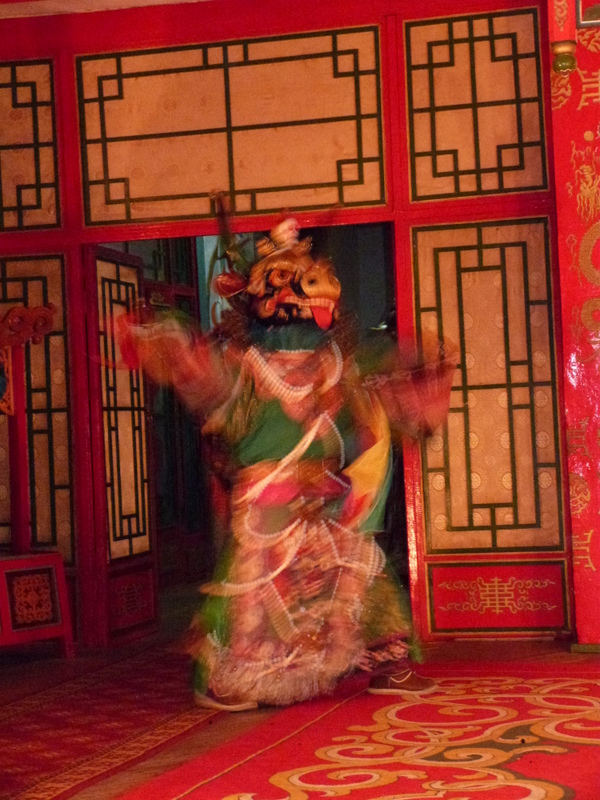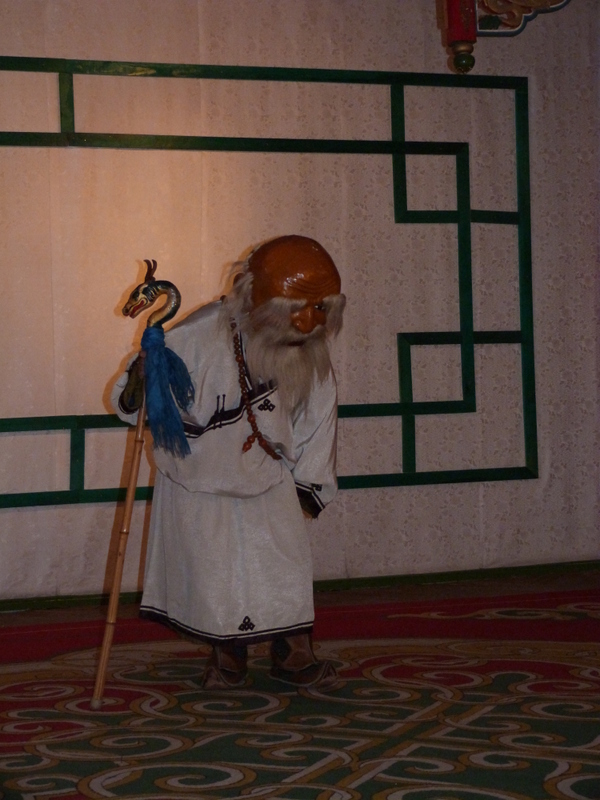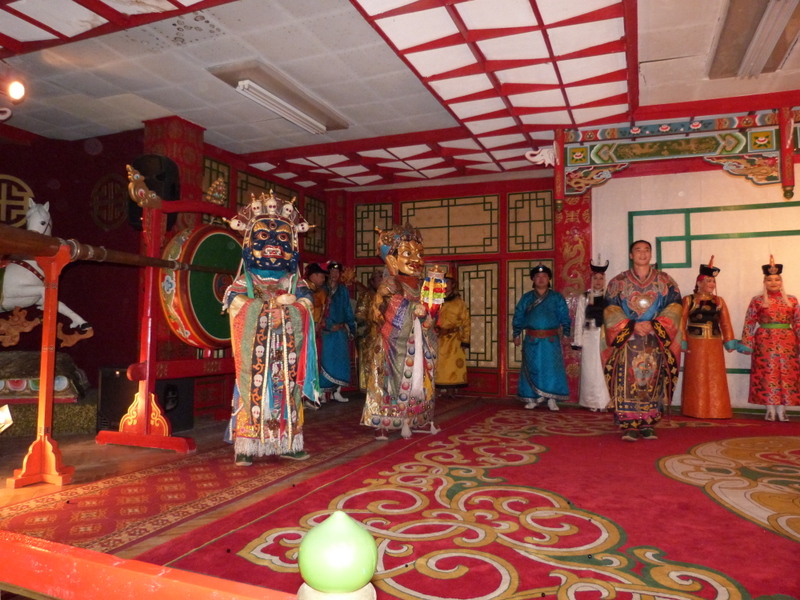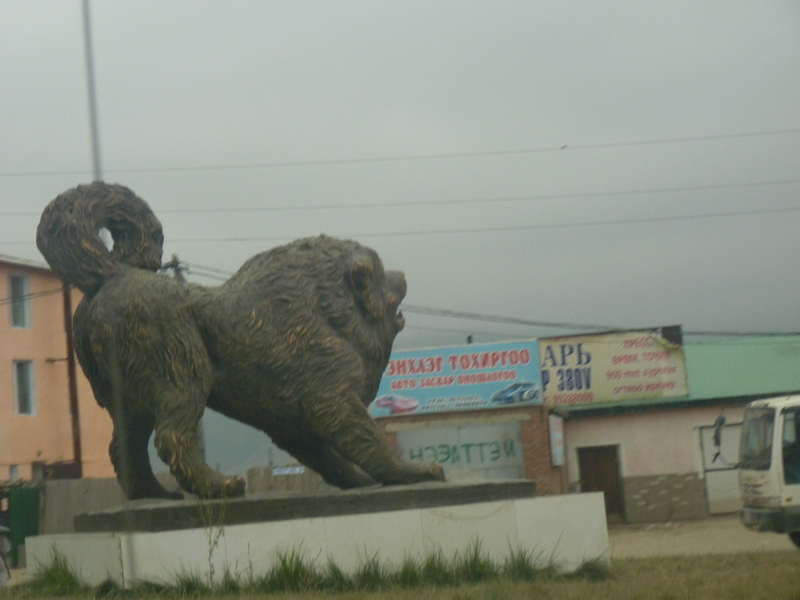 17-10-2012 om 00:00 geschreven door lucas

16-10-2012

Genghis KAHN
And to know that all this todays wealth originated …. with the 12th Century

famous Gingghis/Gengis Kahn, the OCEAN of Wisdom. Not only did he conquer tribes by sword and more elite troops, but he subdued all populations from Hungary till the farthest part in nowadays China with his

fair laws for free trade (hence the Silk road!!), low taxes, free religion incl. shamanism, and immunity for ambassadors.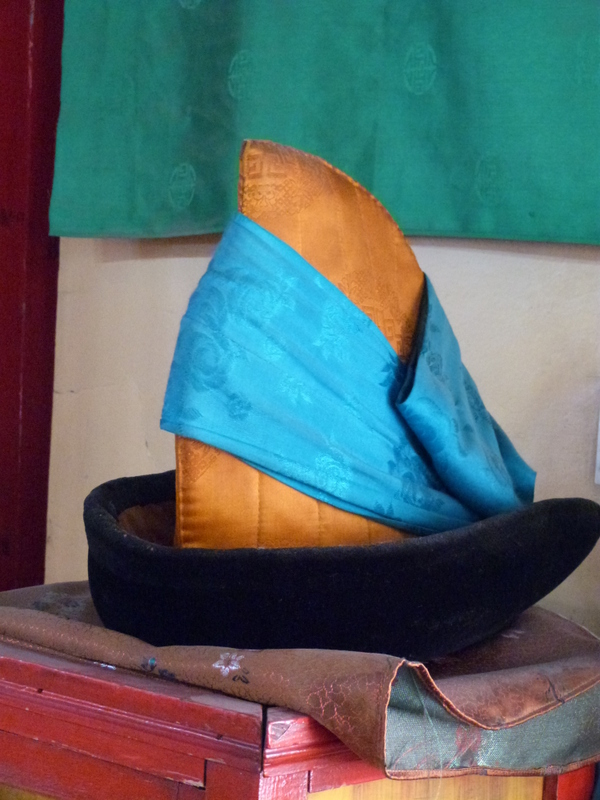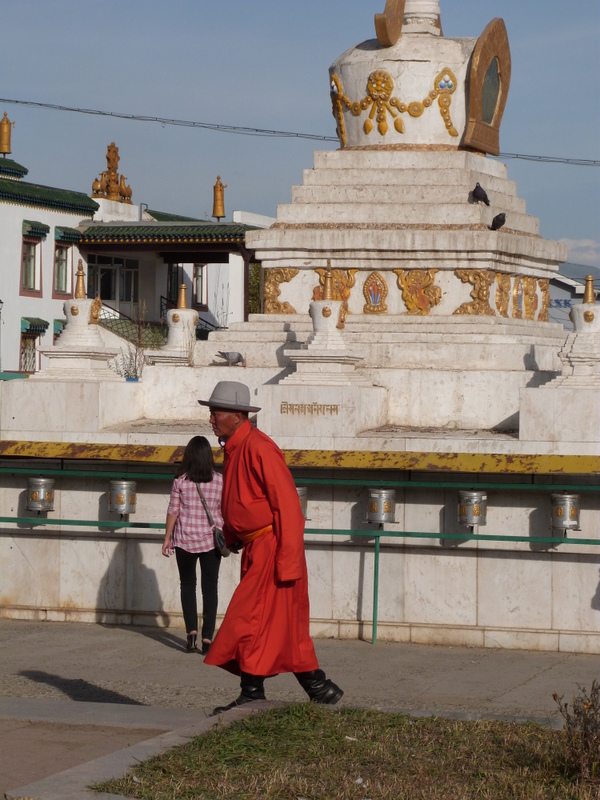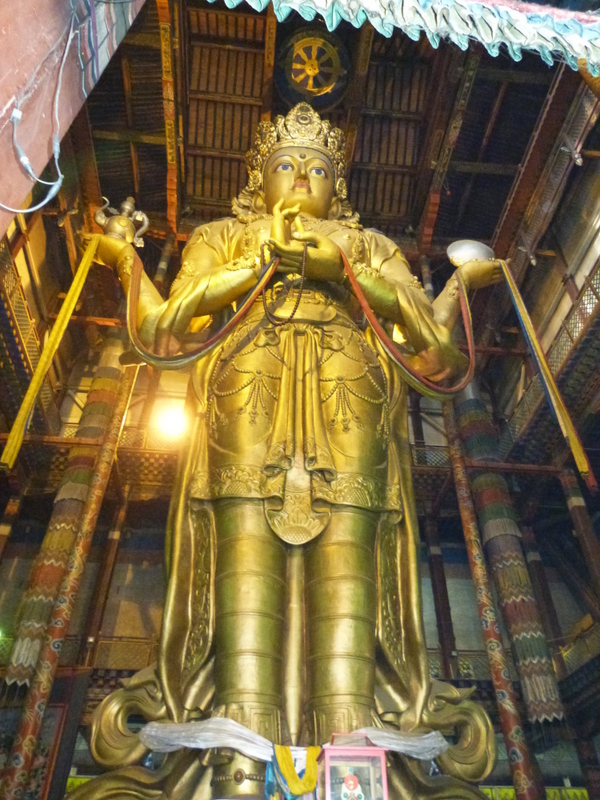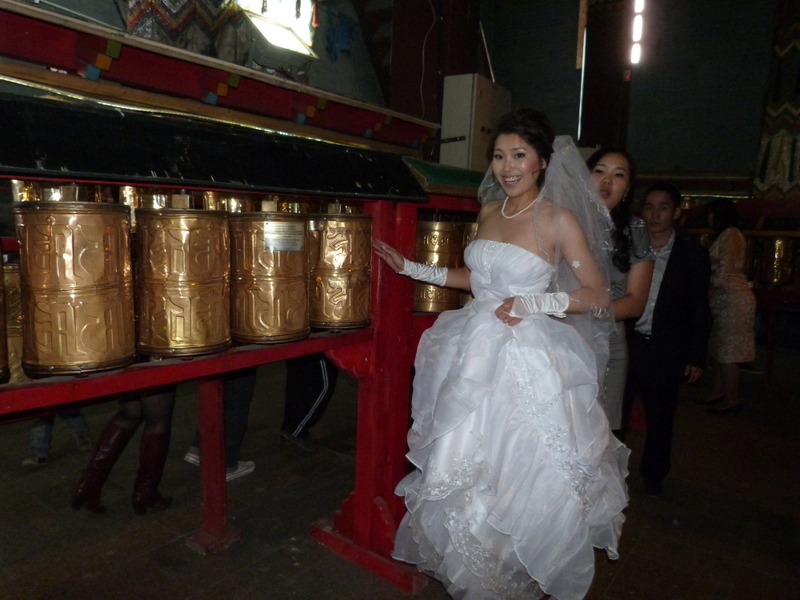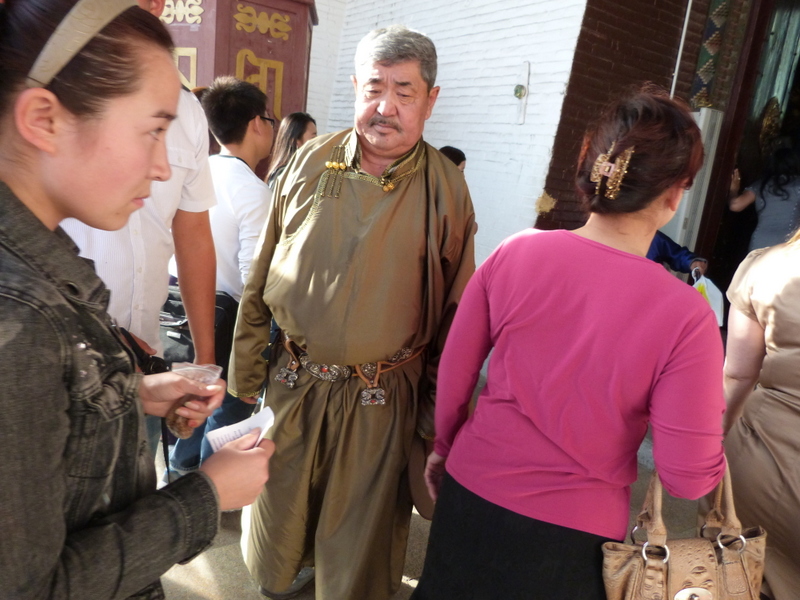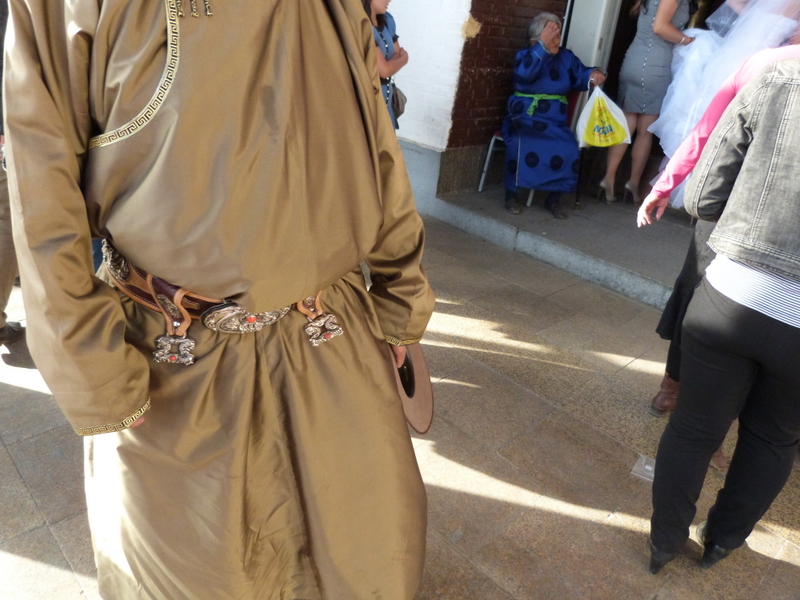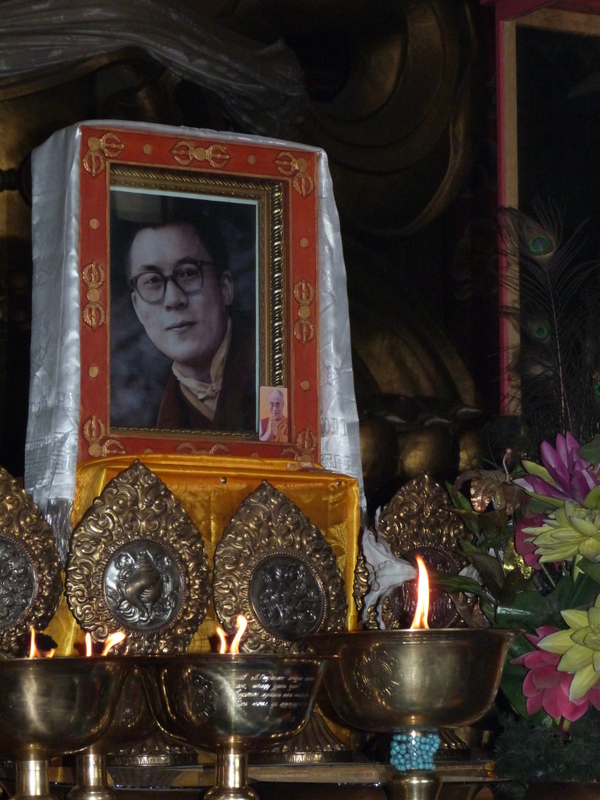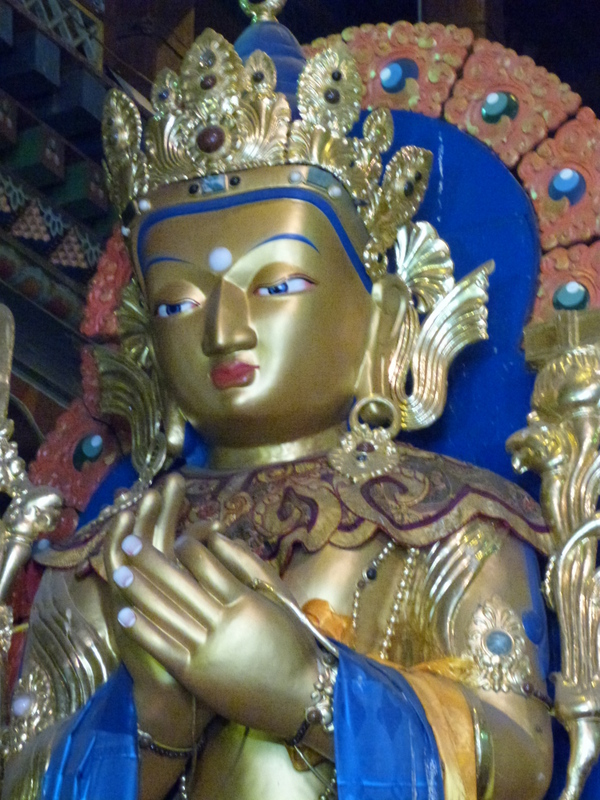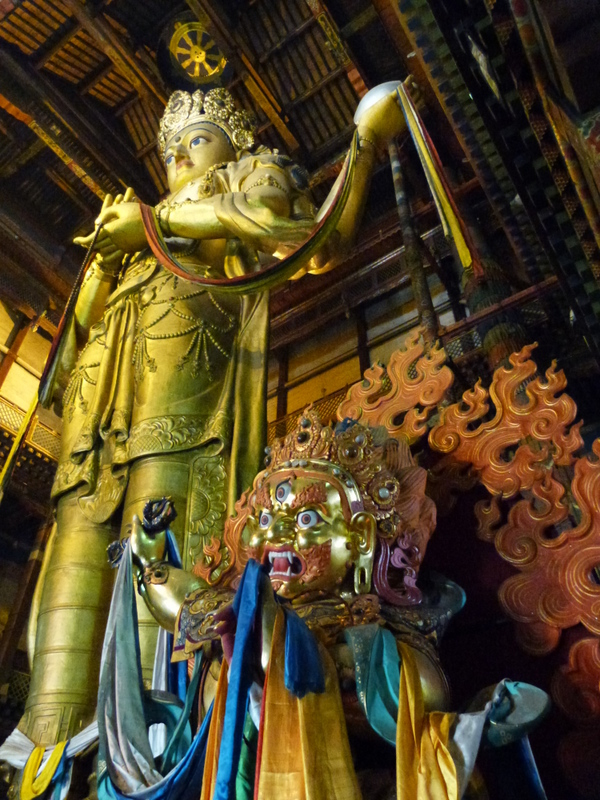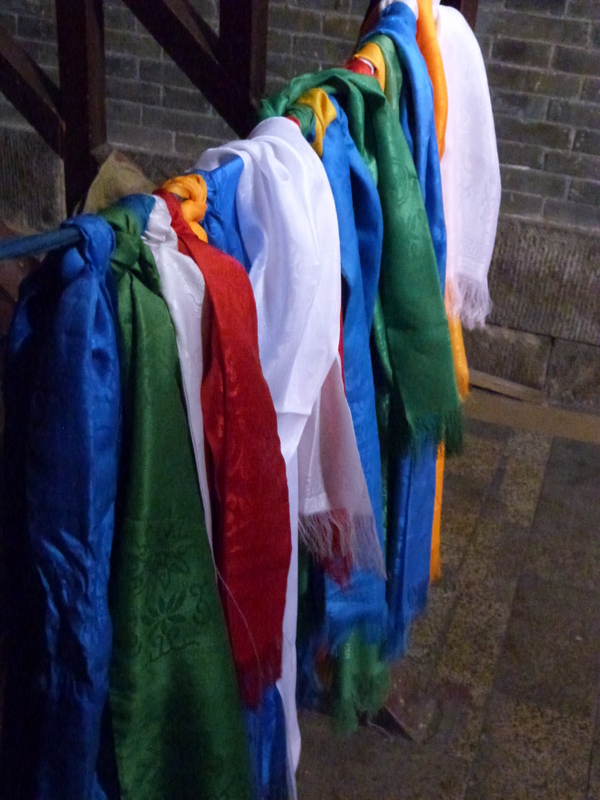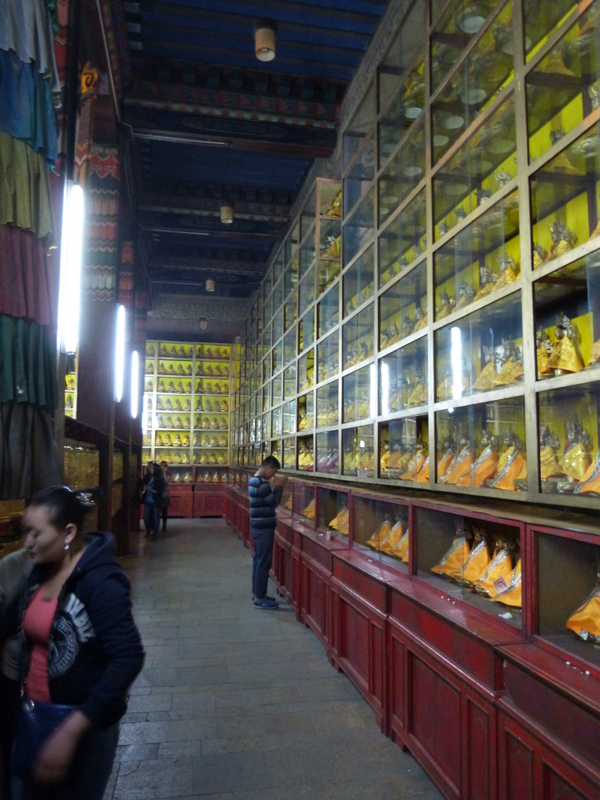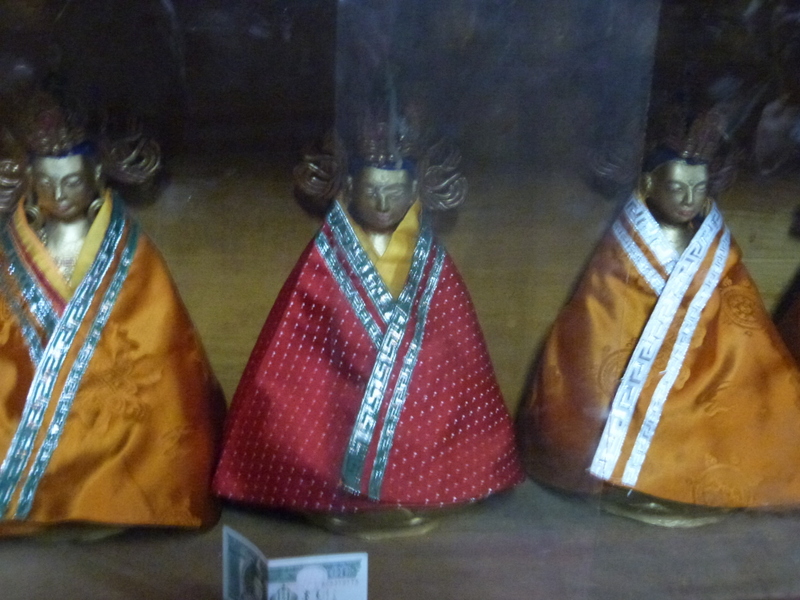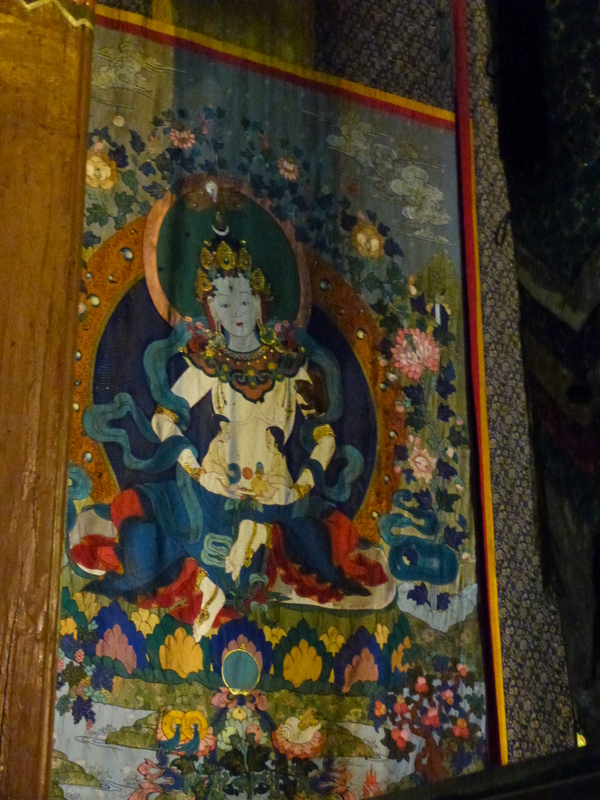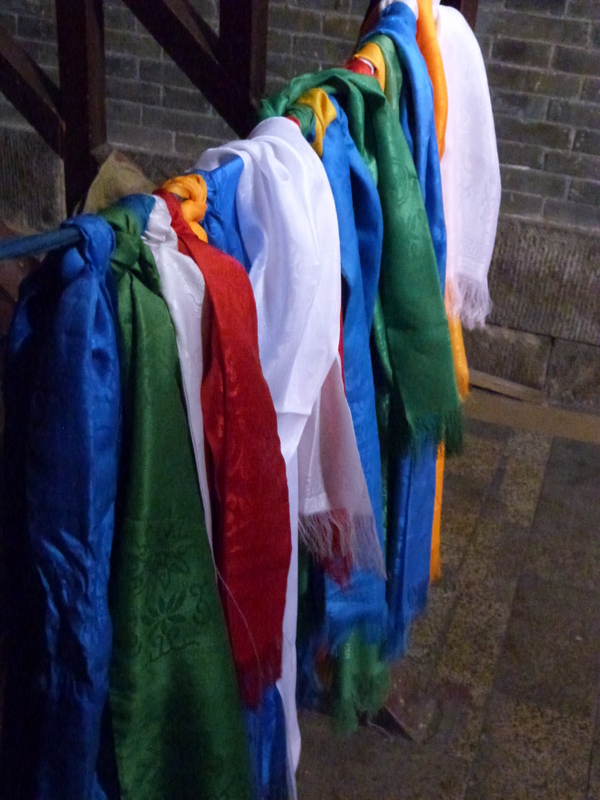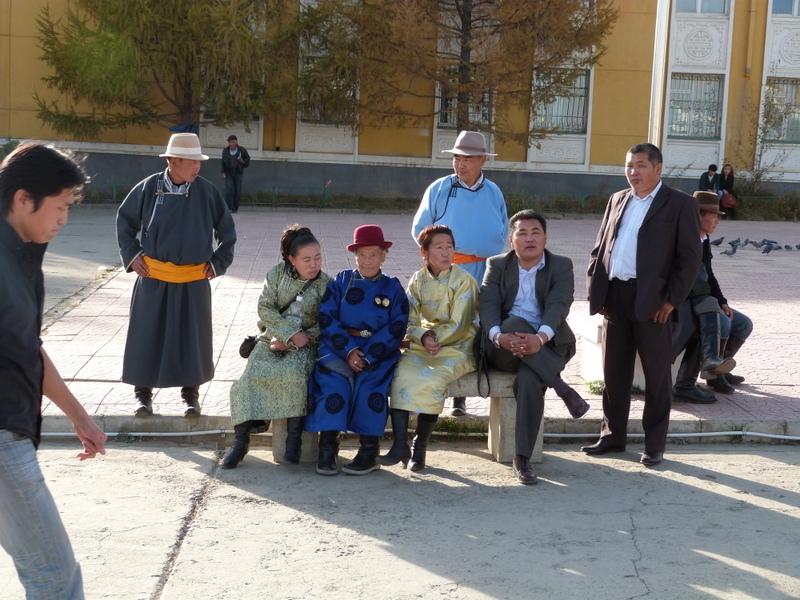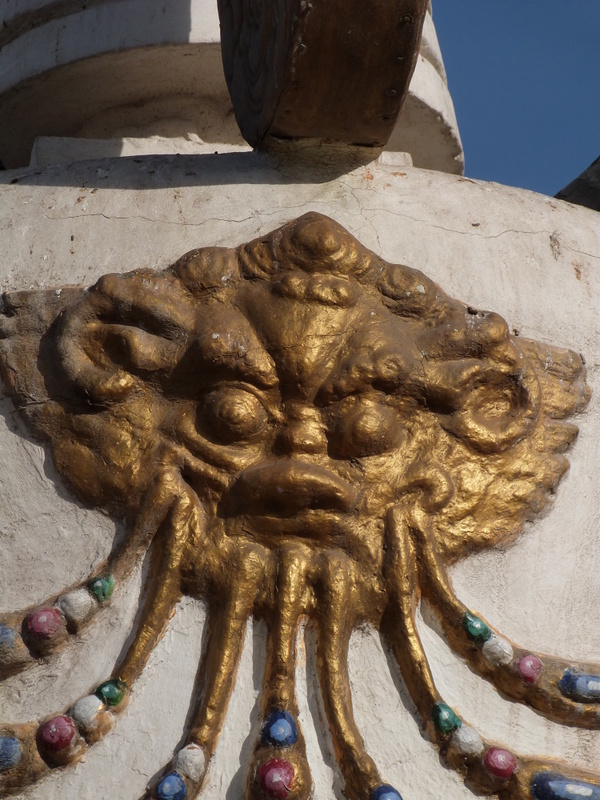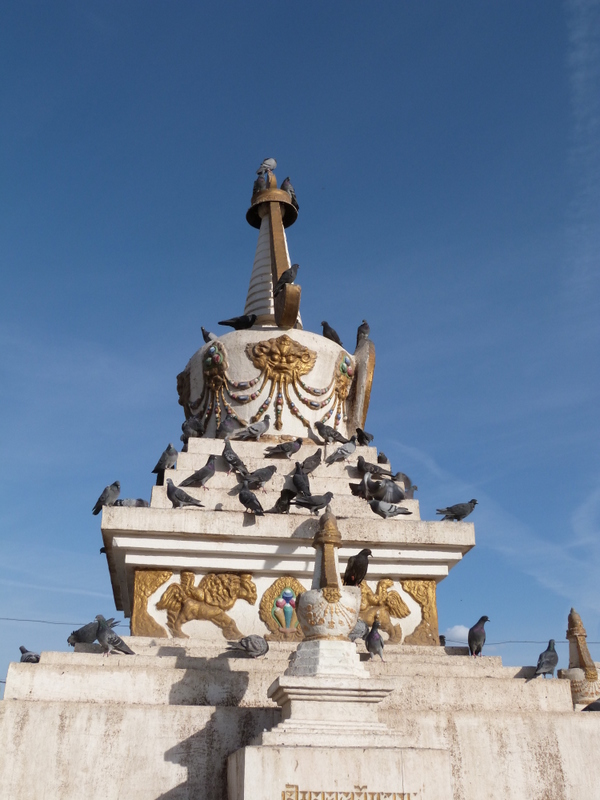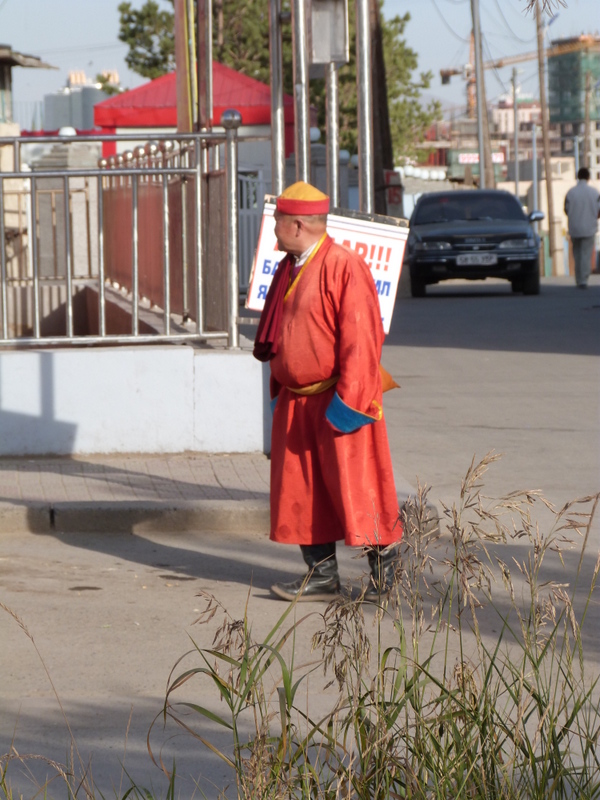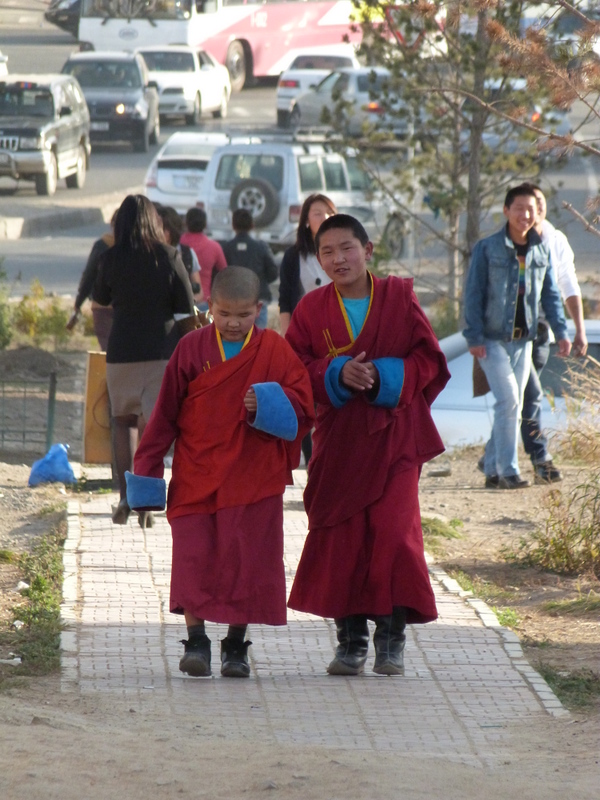 16-10-2012 om 02:03 geschreven door lucas

15-10-2012

Ulaan- Baatar
Here in its capital Ulaan-Baatar world travellers and overlanders alike meet on their sometimes epic journeys to/from China for some, for most Kazakhstan/Russia.
17 Years ago at the end of its soviet satellite life it was just a huge nothing, with no water, no houses, just 1 small restaurant, and the remains of the soviet buildings for the Mongolian to build around their capital. All modern stuff had to be container-imported, the NGO's had their hands full with the poor, the sick and or tuberculosis-dying elderly. Now it is a complete traffic chaos till 10pm, with luxury cars and hardly any Moskvich/UAZ left. No scooters, just a few motorbikes, and crowded with hip youngsters and the occasional oldfashioned elderly. Of course the odd millionaire can come and buy his Vuiton suitcase, or Hummer or Lexus, no sweat! And women are all-modern, smoking cigarettes! Just a few kilometres away or even in the backyard of the new wooden constructions the yurts are still functioning, with the 'central' heating on.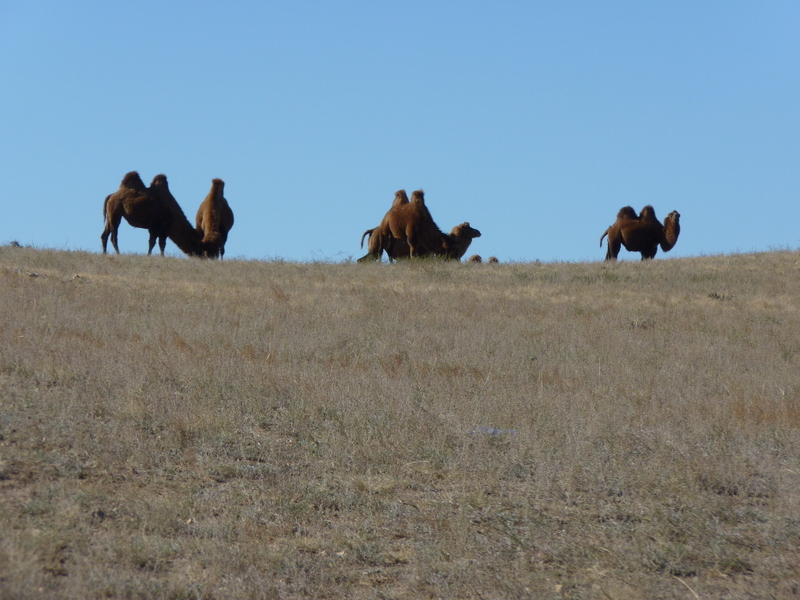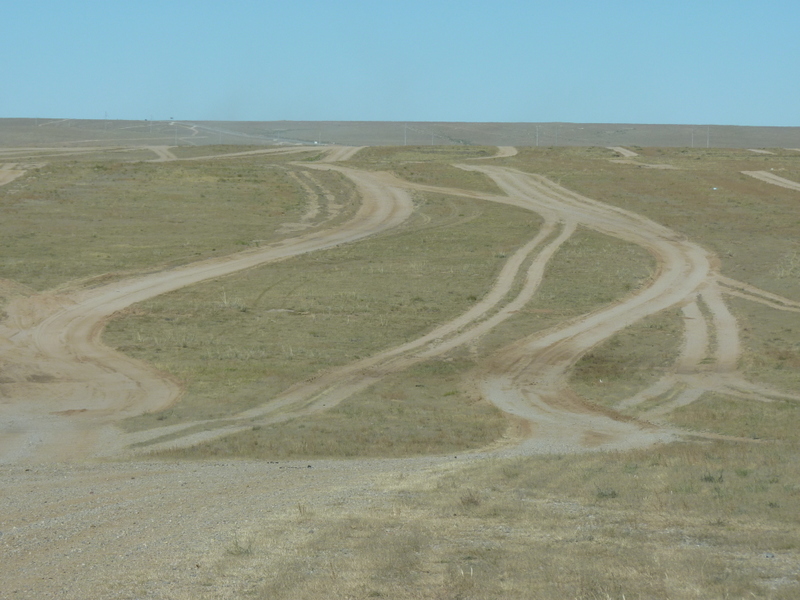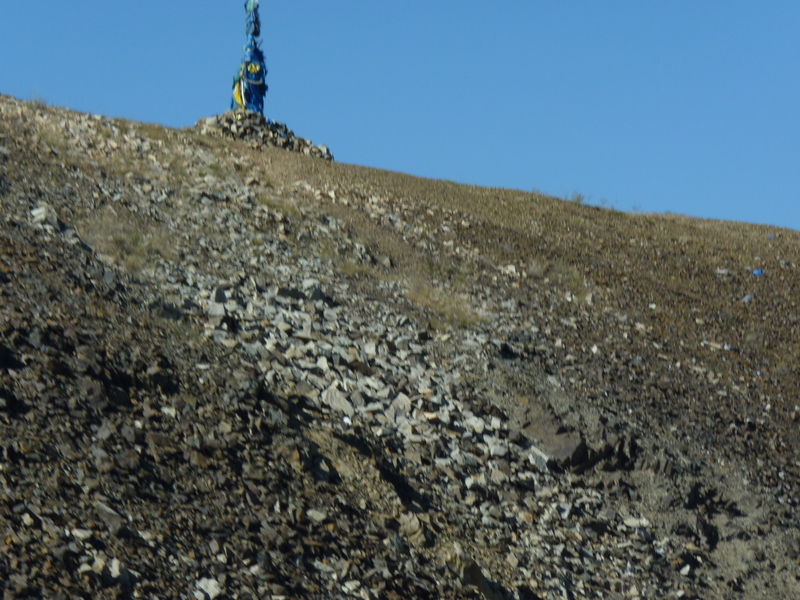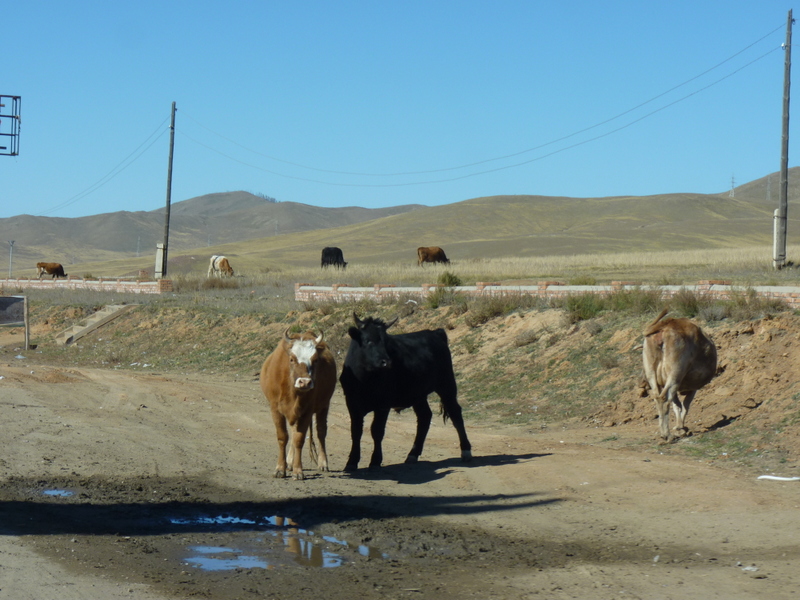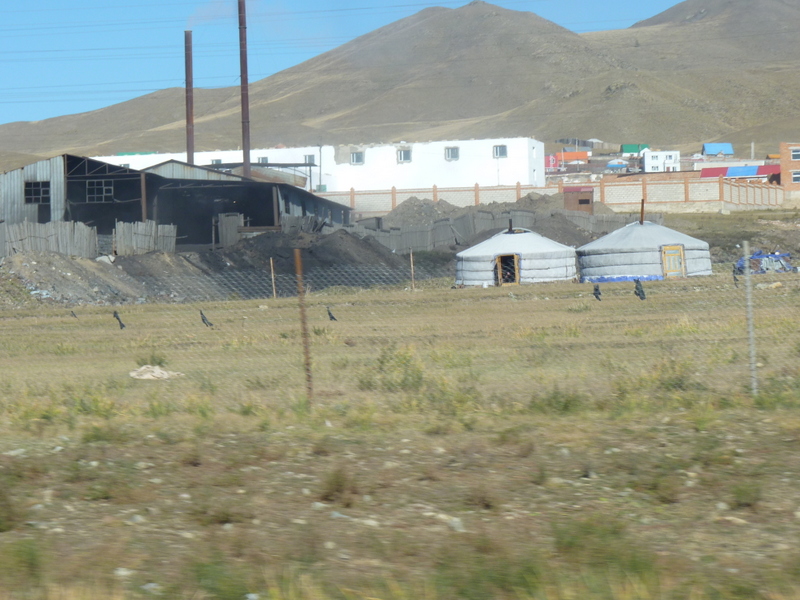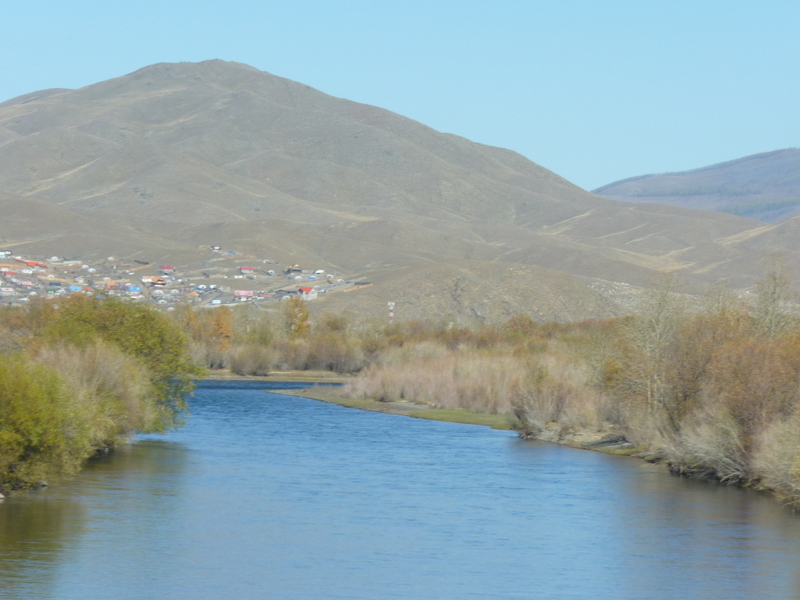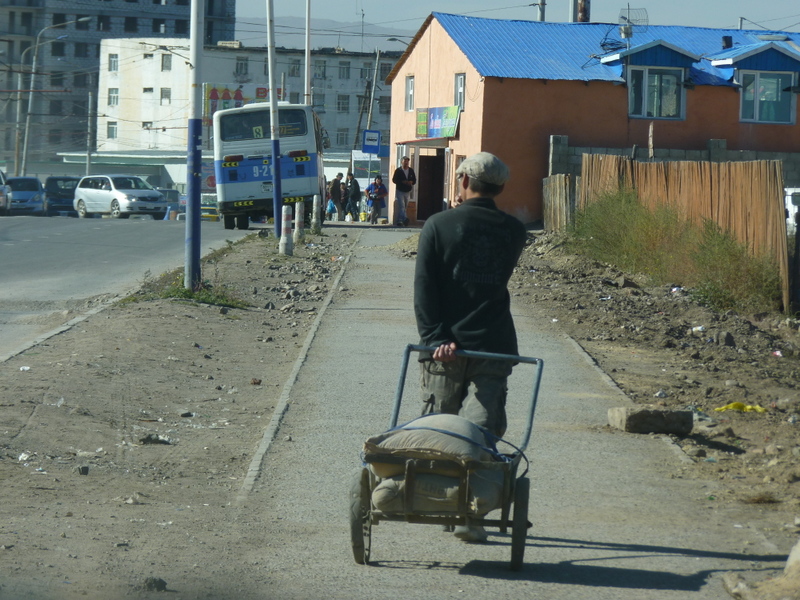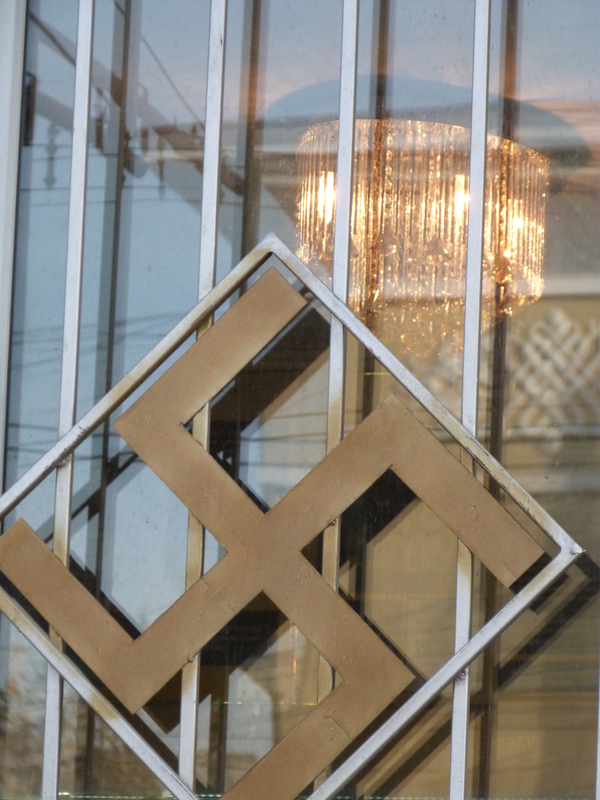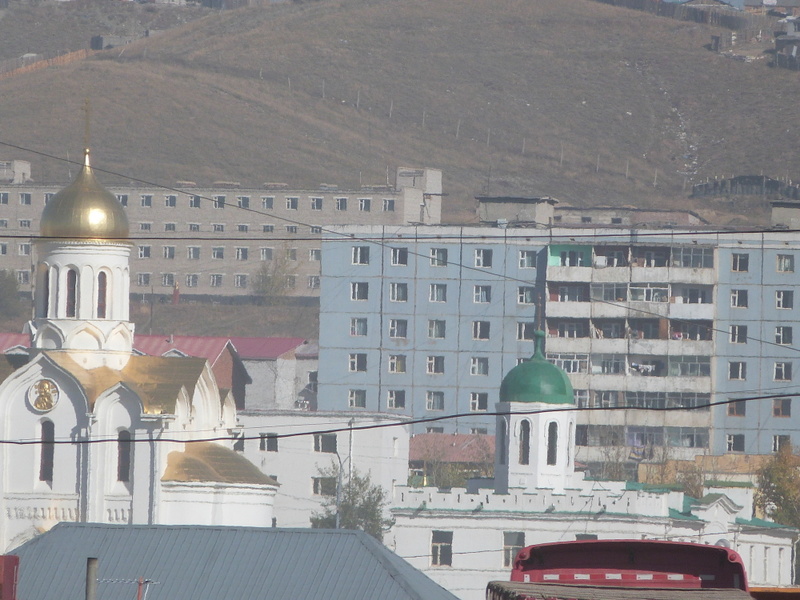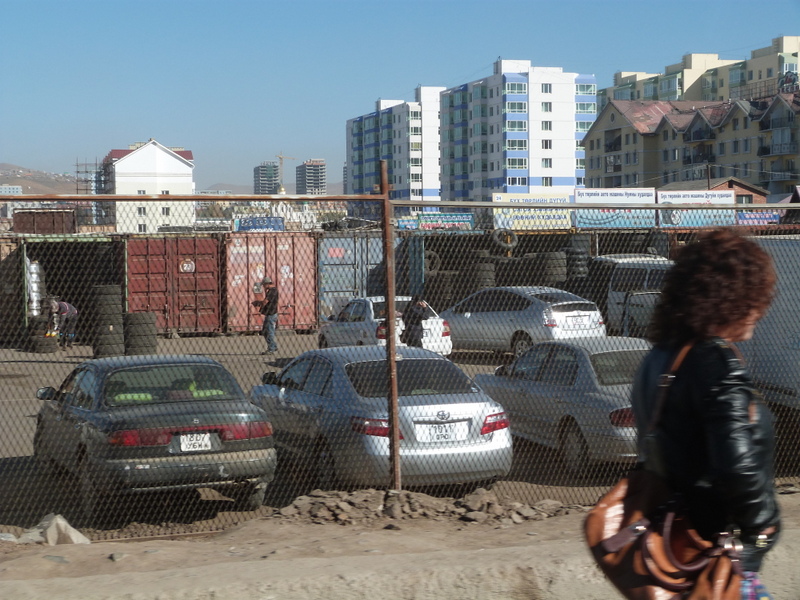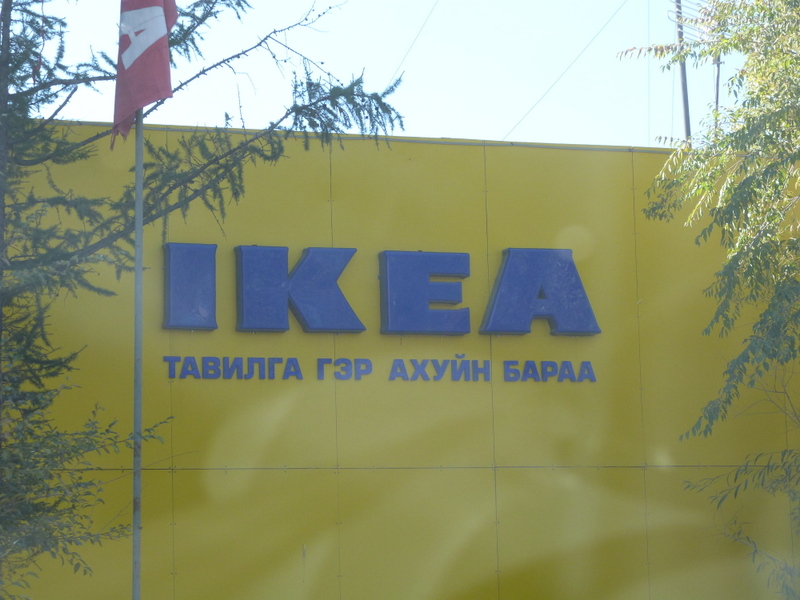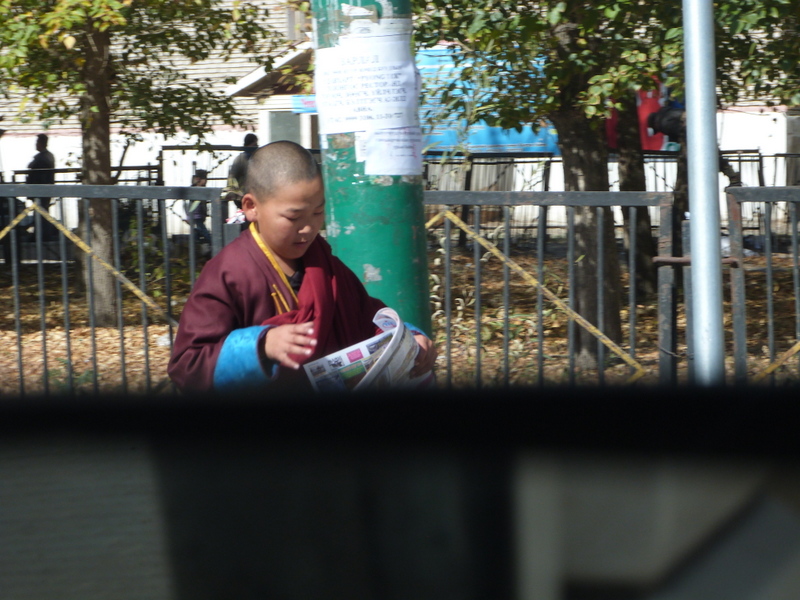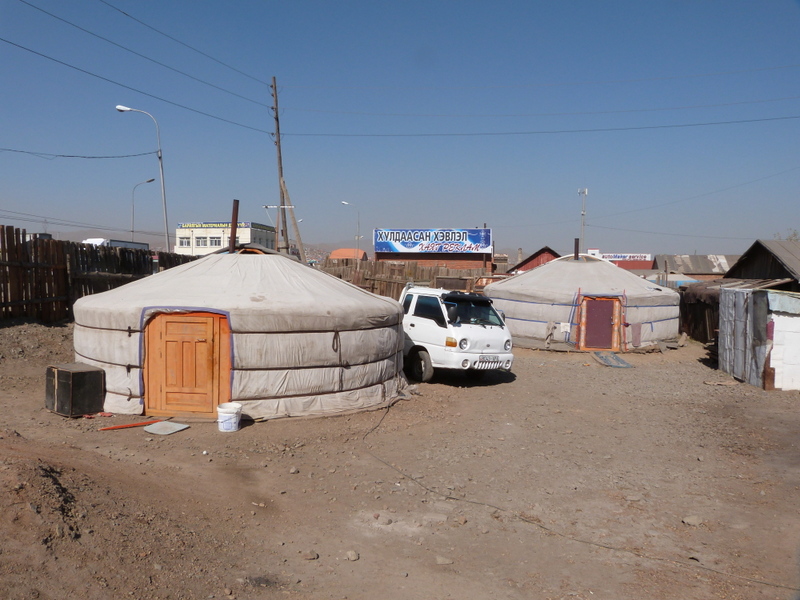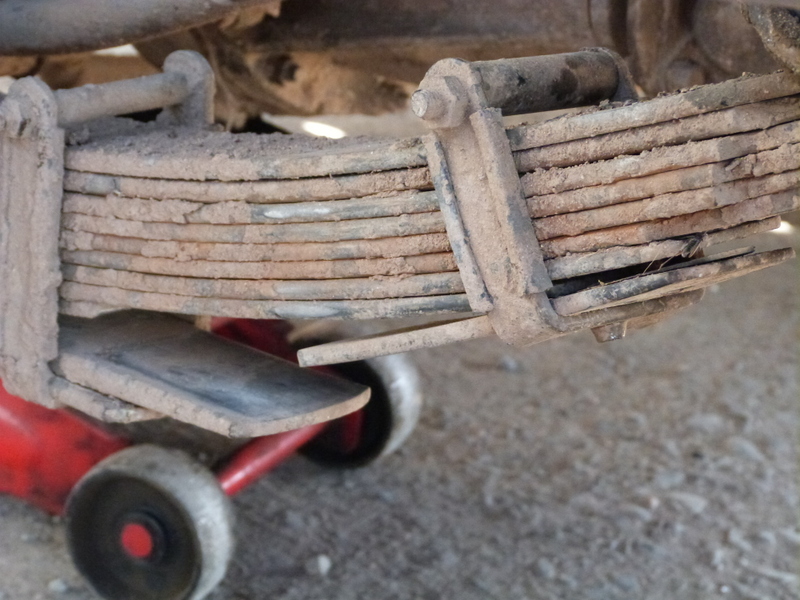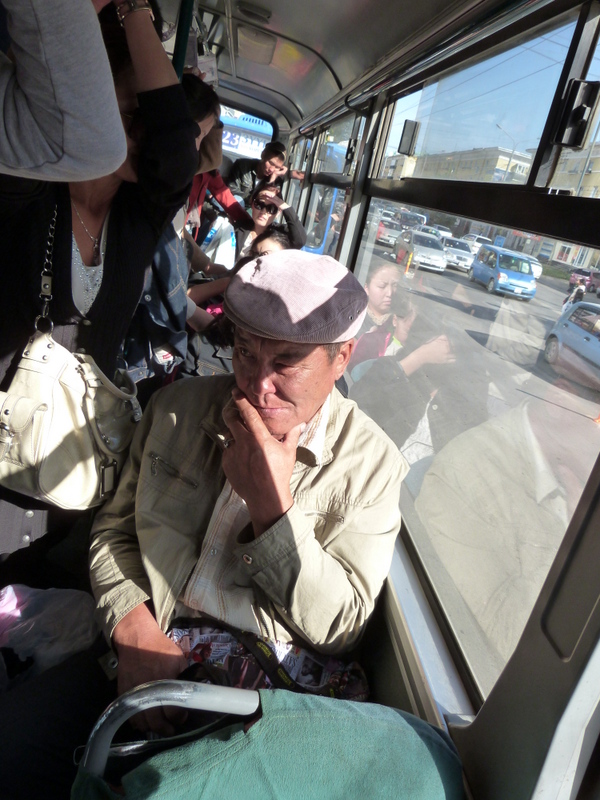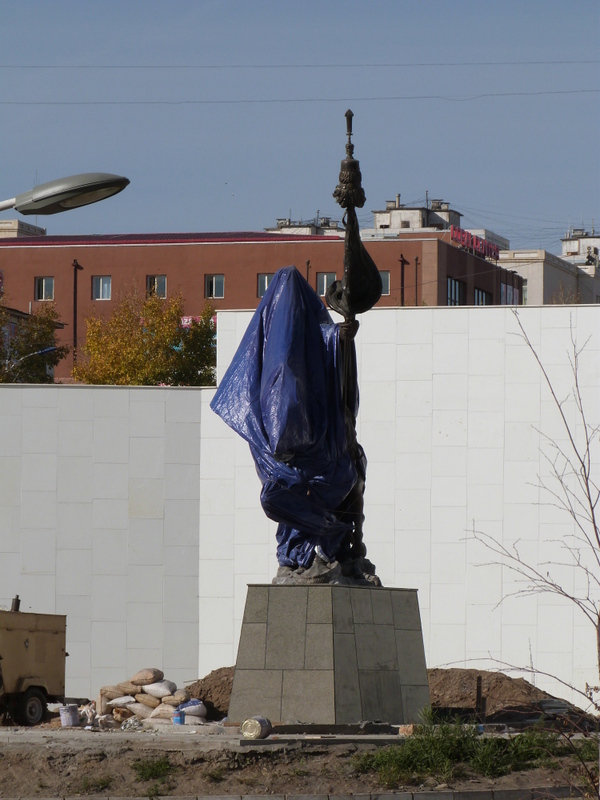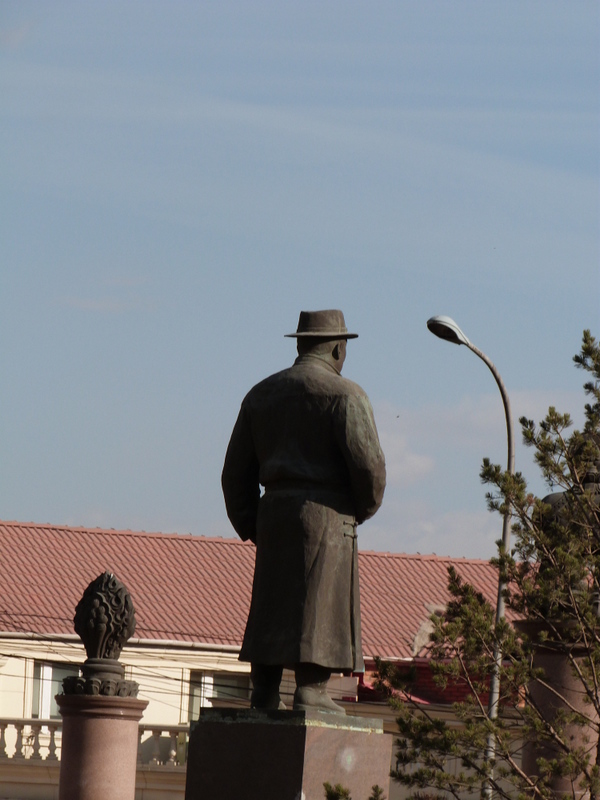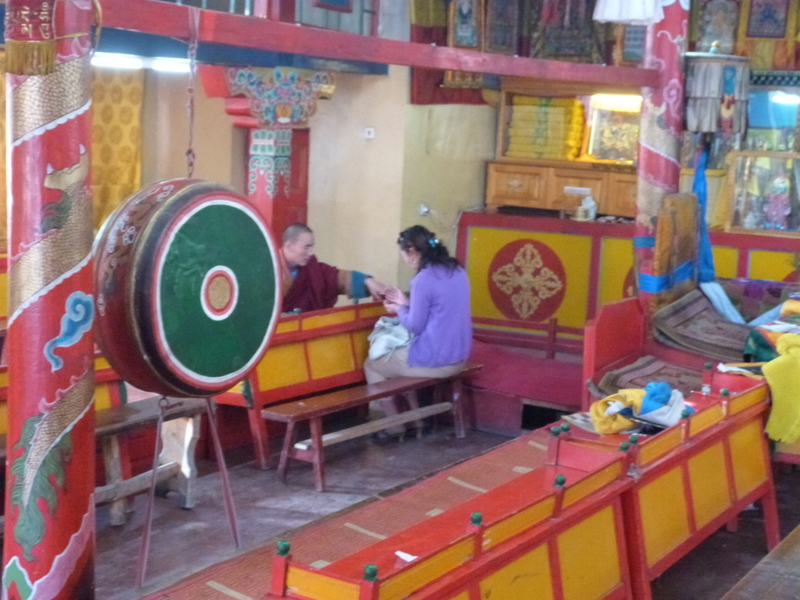 15-10-2012 om 00:00 geschreven door lucas

14-10-2012

YES to Ginghis-Gengis
On the Mongolia side of the China border it took a mere 2 hours in utter confusion/chaos, but there I was driving again, now in the steppes, literally amidst sheep, occasional yaks in the first autumnsnow, and lots of free horses and yes, even a few gers/yurts, cause the 700km dust/mud/sand/offroad to its Capital has only 250km of tarmac and the occasional village of 3 aka city of +10 houses along the legendary TransSib/TransMongolian Railways!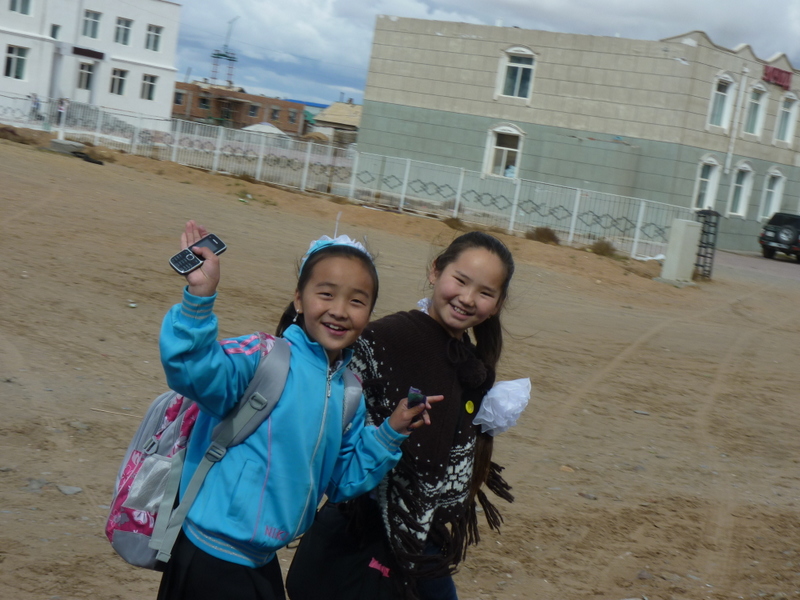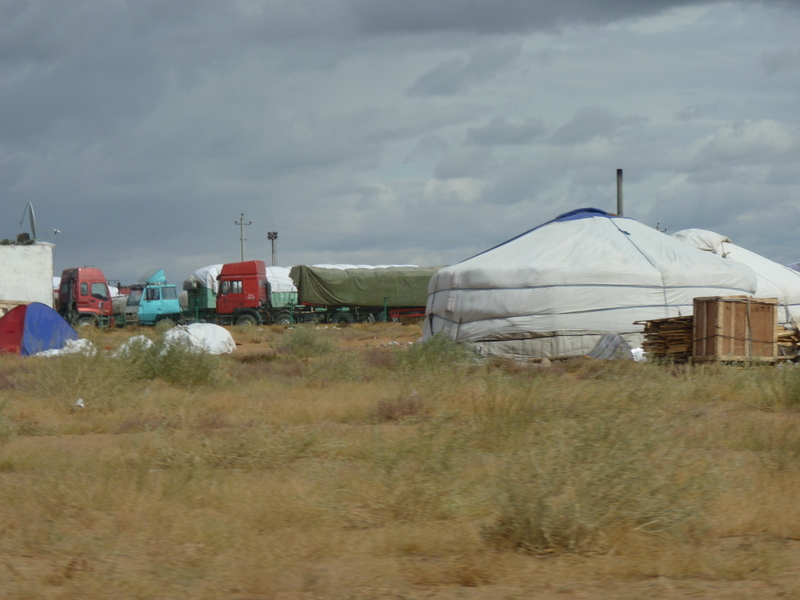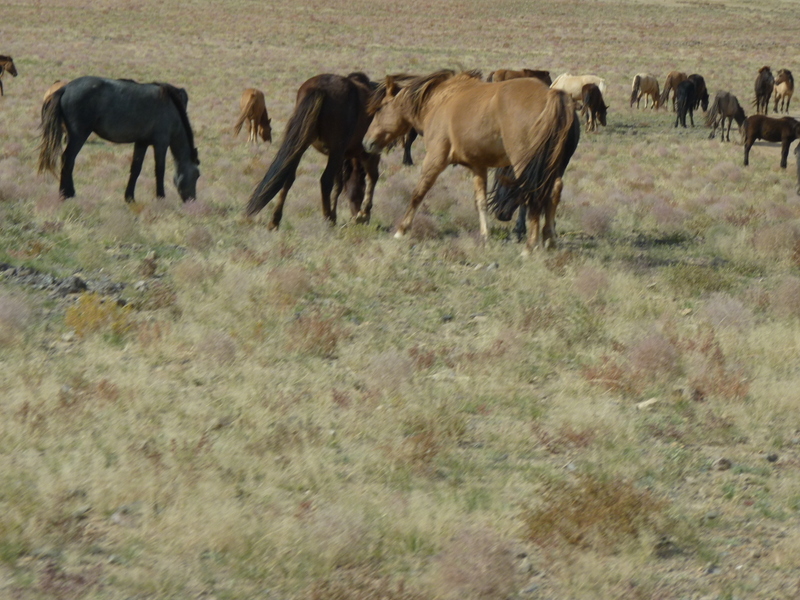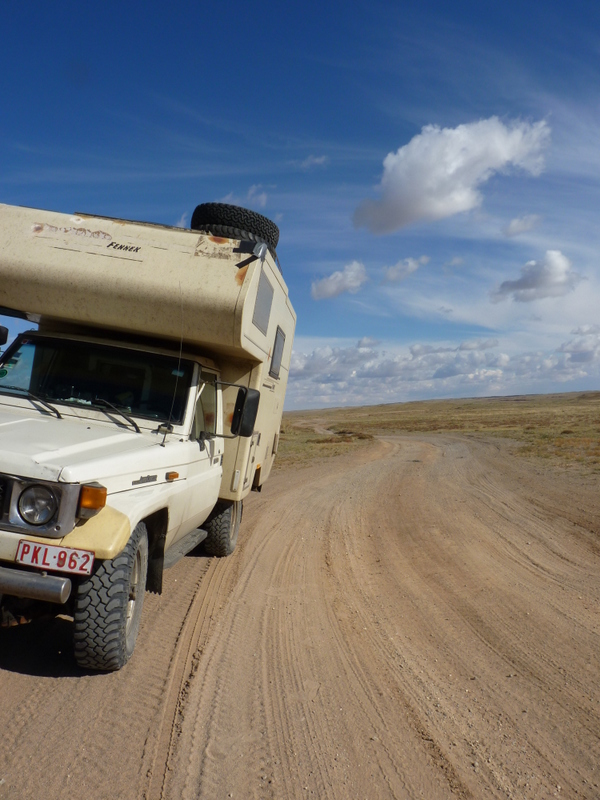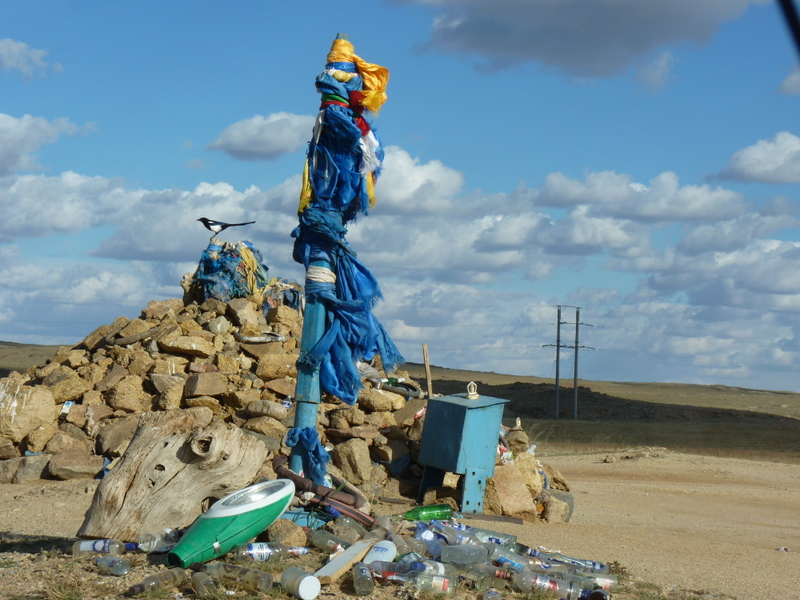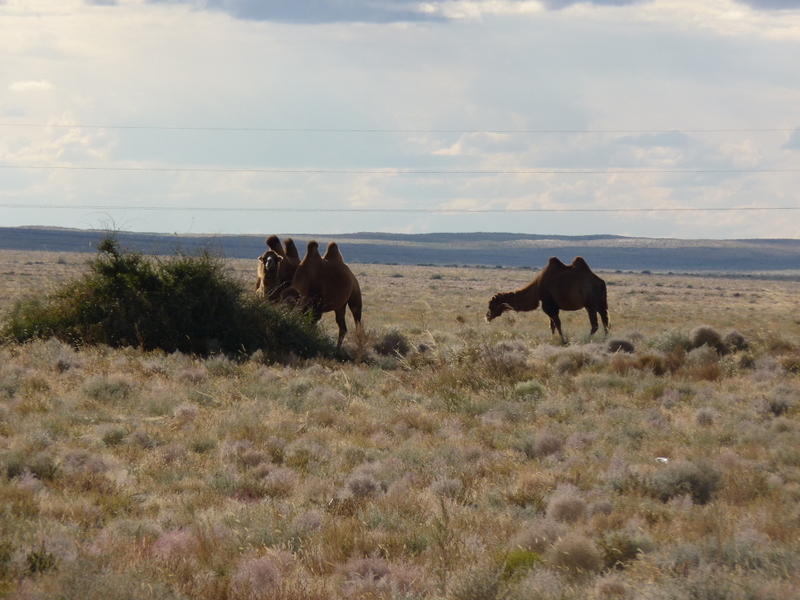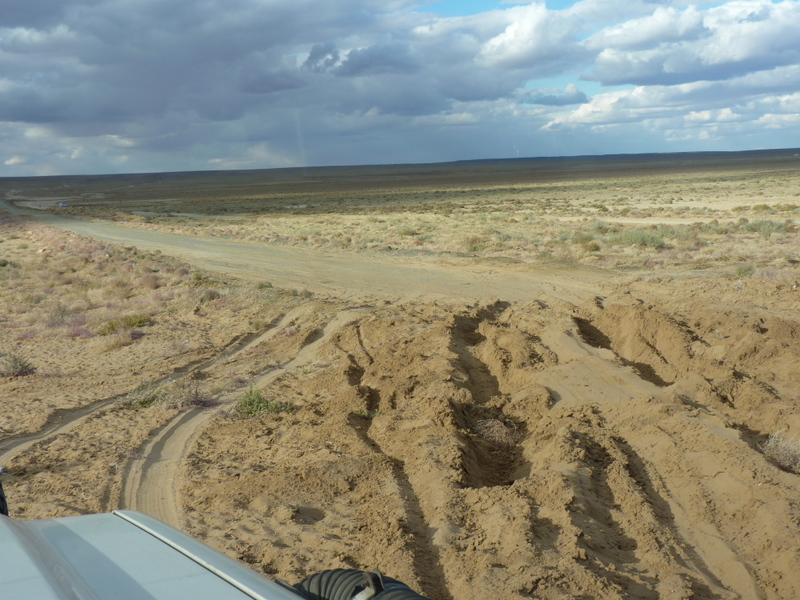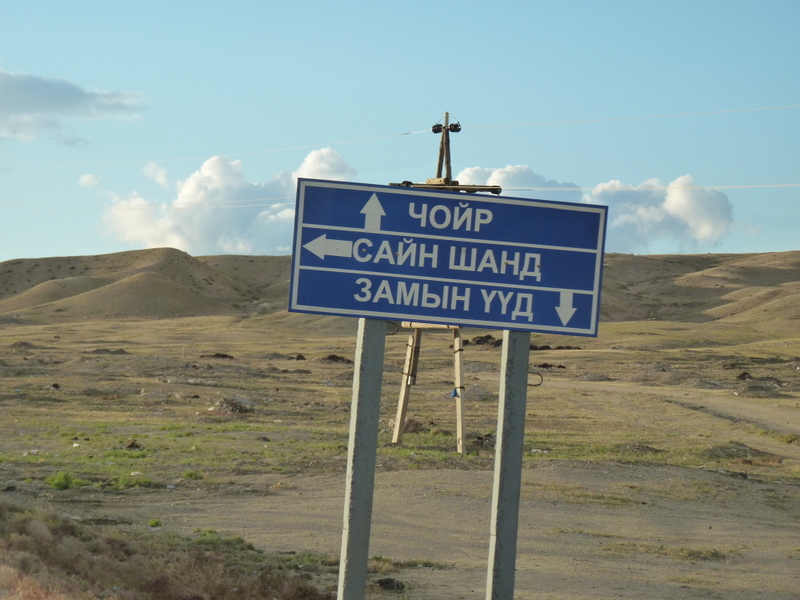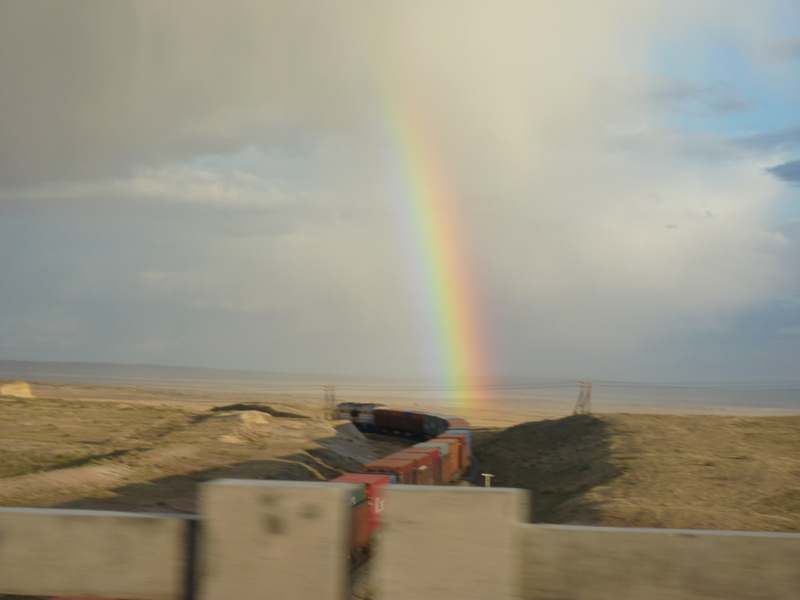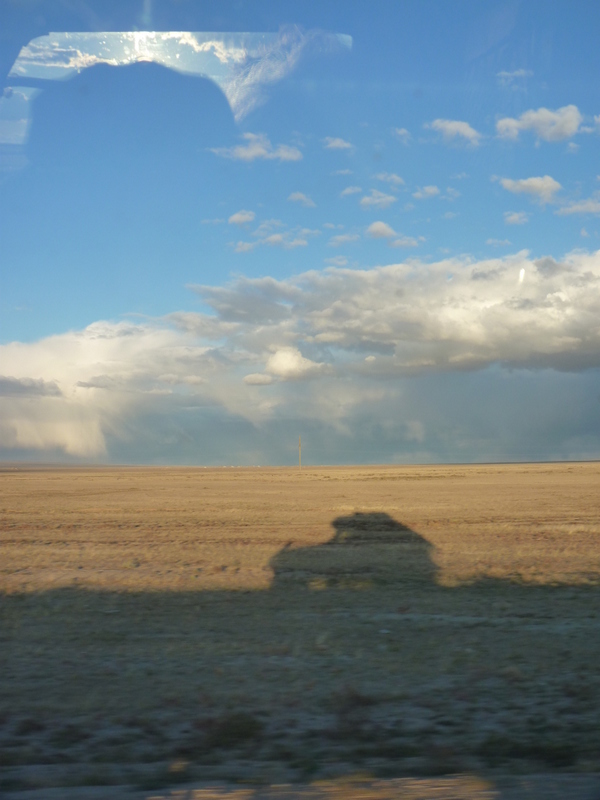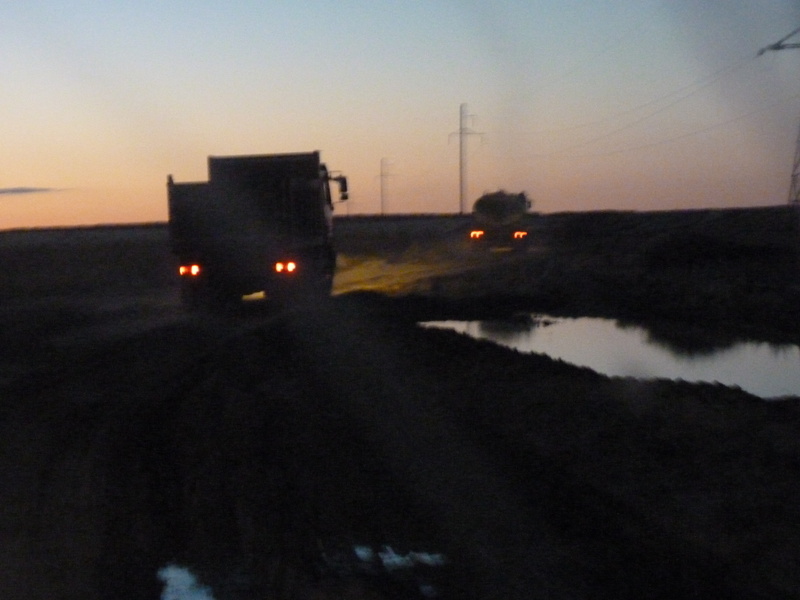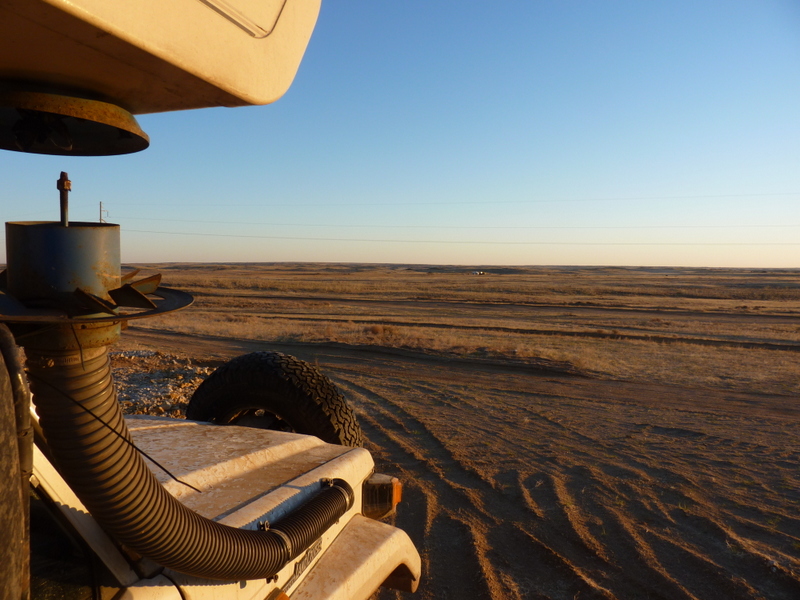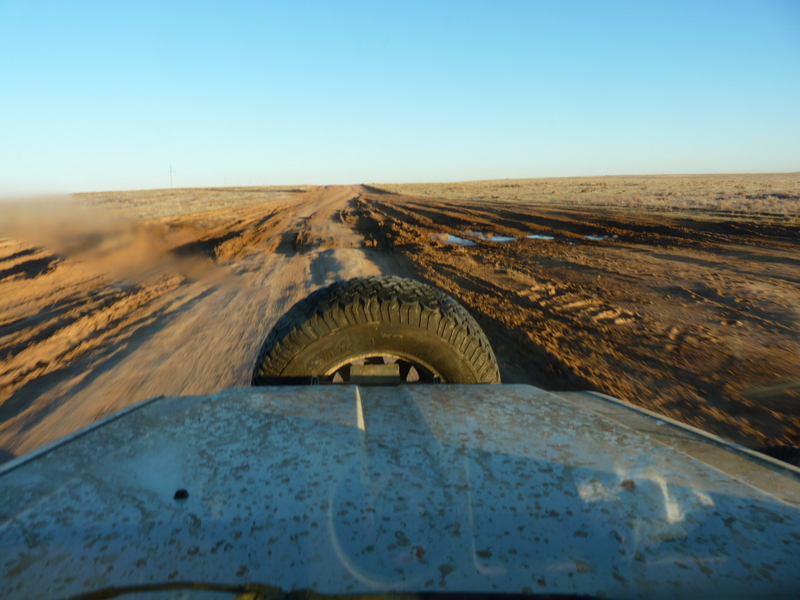 14-10-2012 om 00:00 geschreven door lucas
12-10-2012

exit China after nearly 3 months
At the bordertown of Erenhot my agency managed to ruin it all again, and since it proved impossible to get my Toyota out on my own even when I tried harder, at last I got it finally safely out minus 554Euro!
On the Mongolia side it took a mere 2 hours in utter confusion/chaos,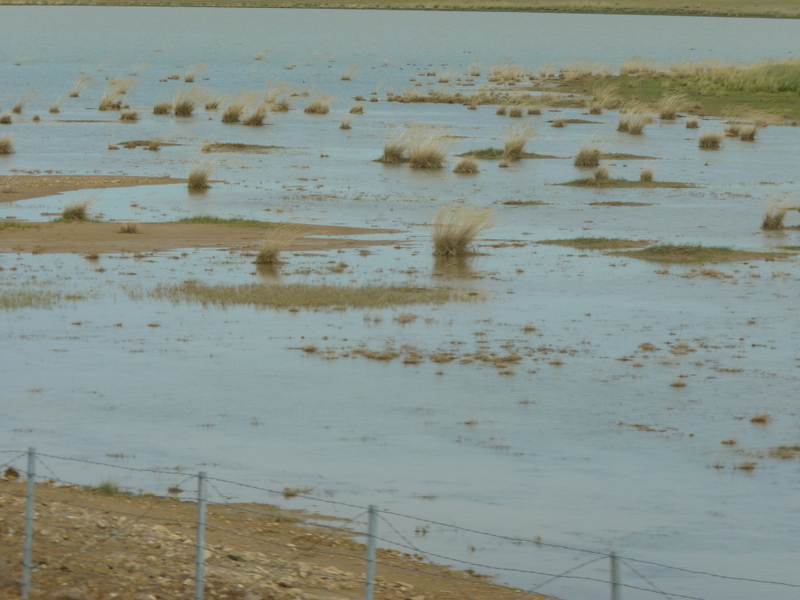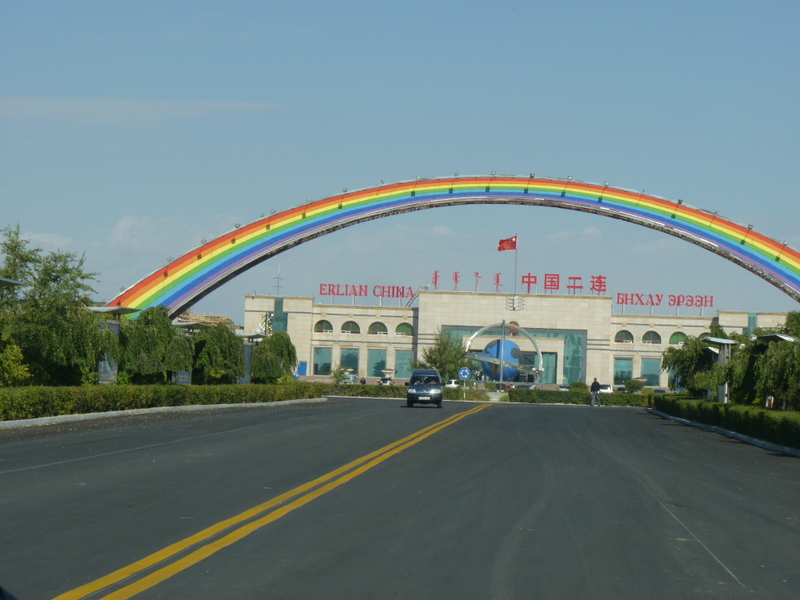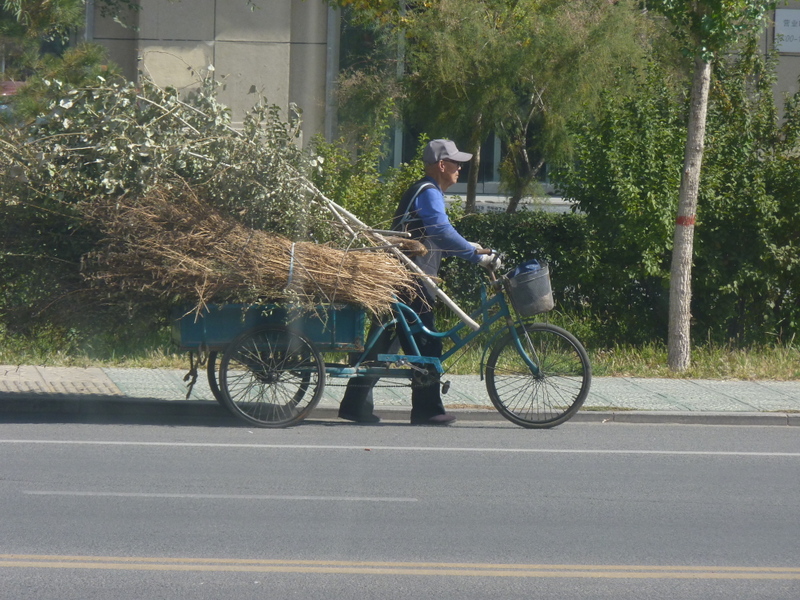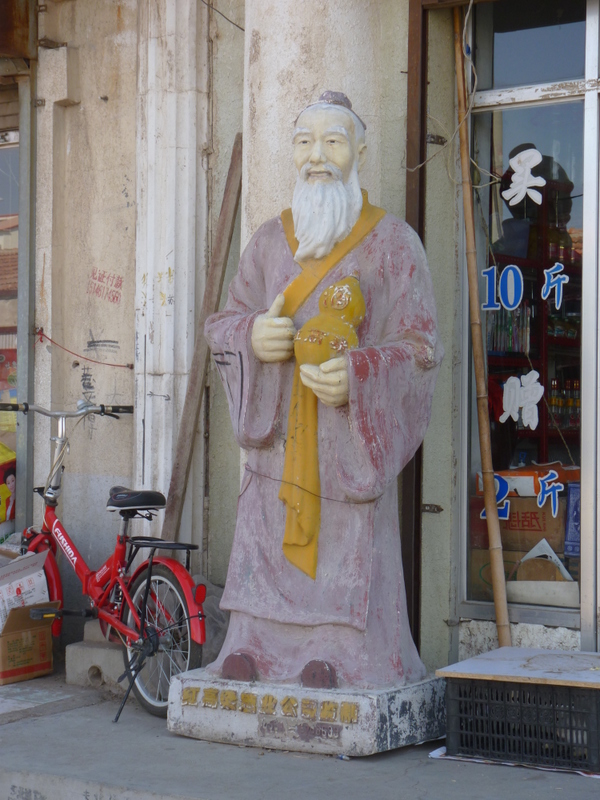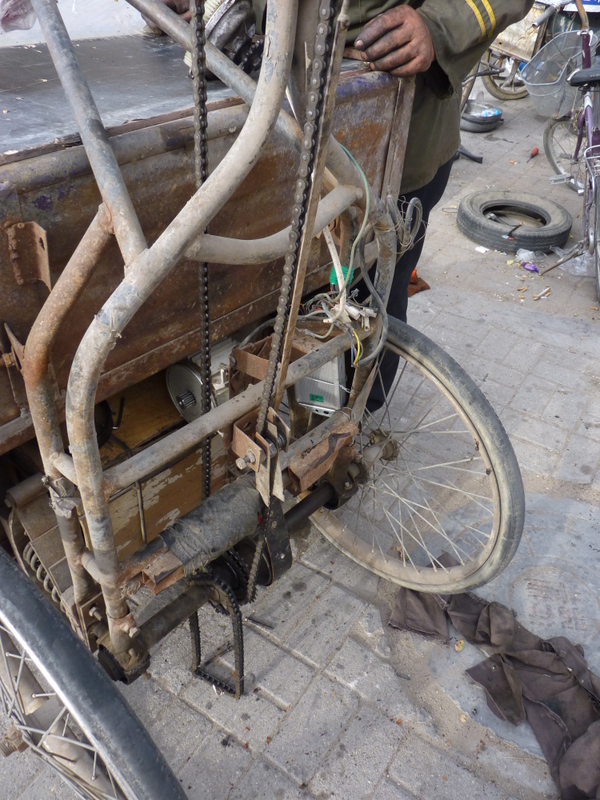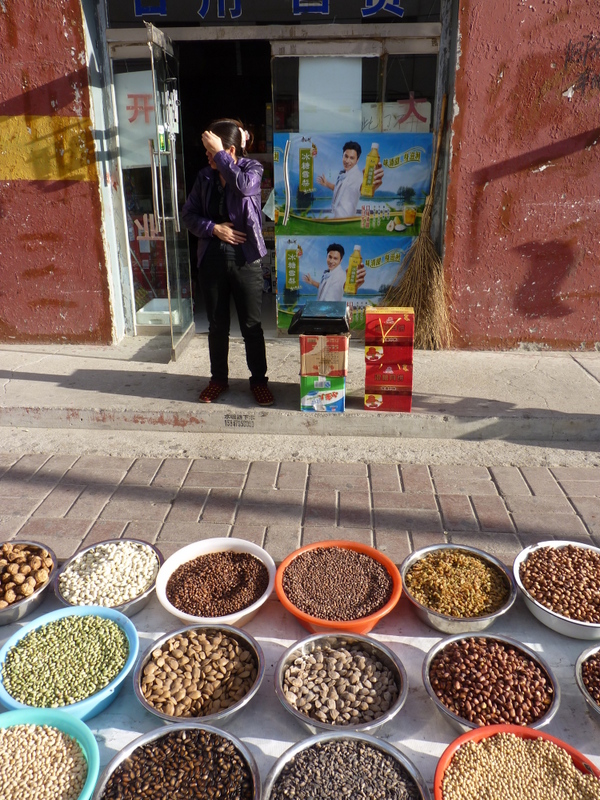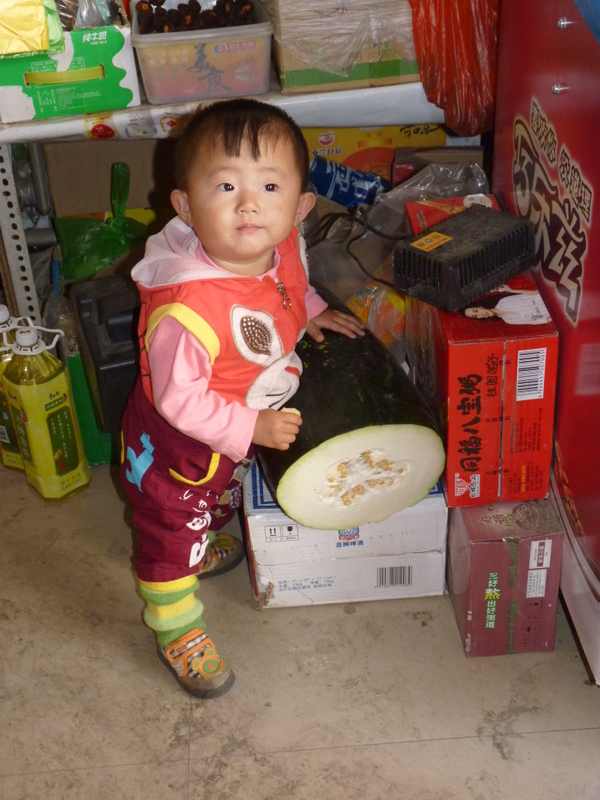 12-10-2012 om 00:00 geschreven door lucas
11-10-2012

BEIJING Art etc
Poly Art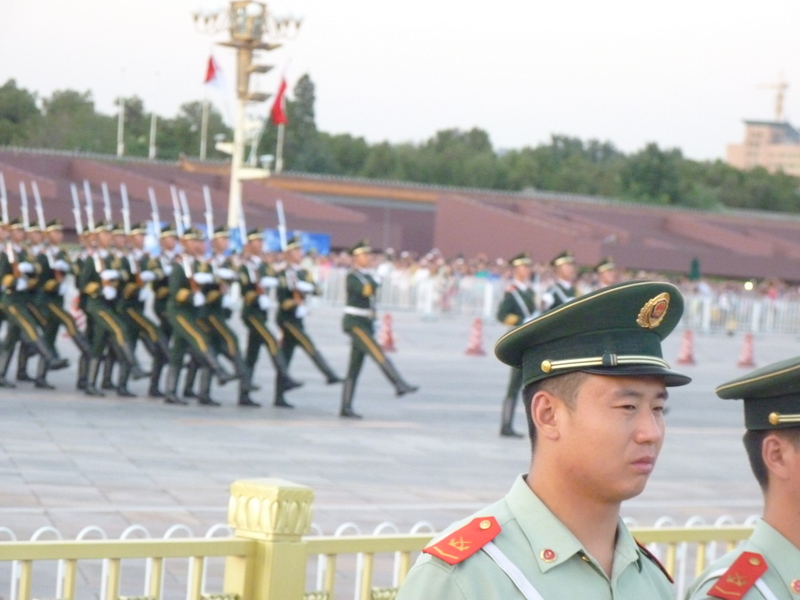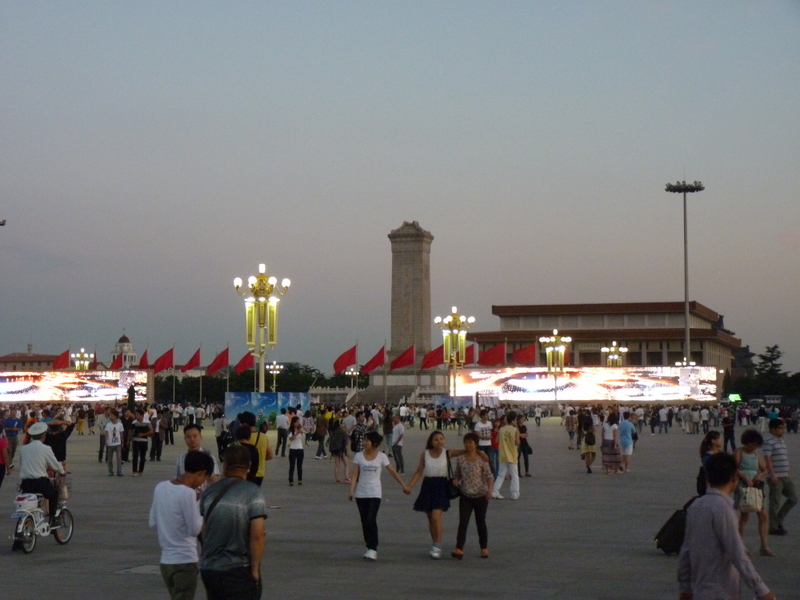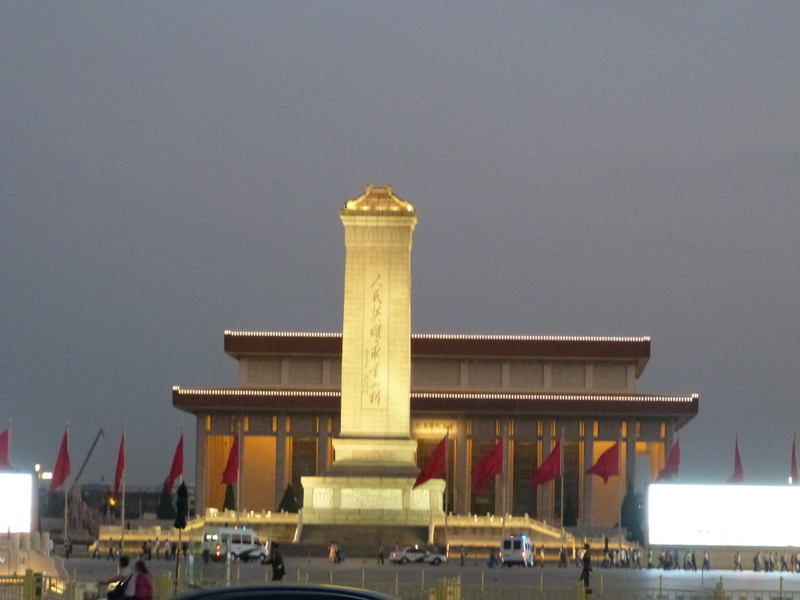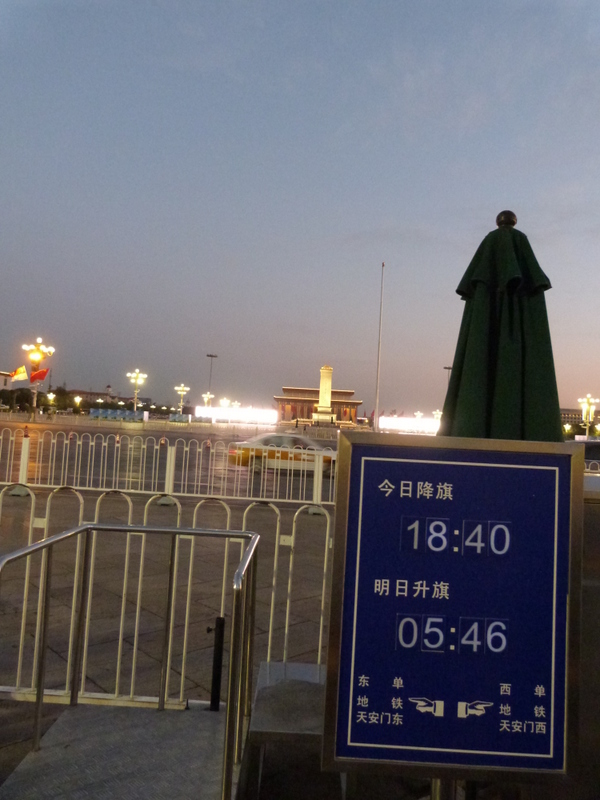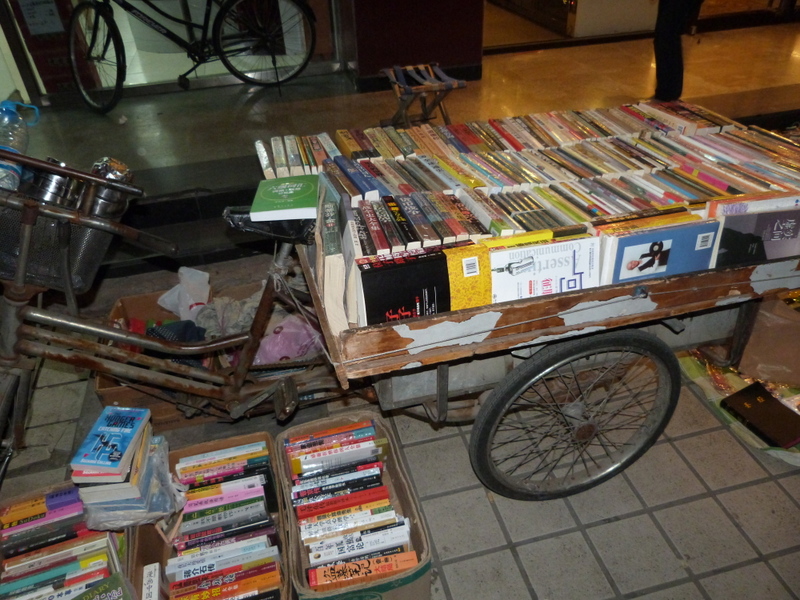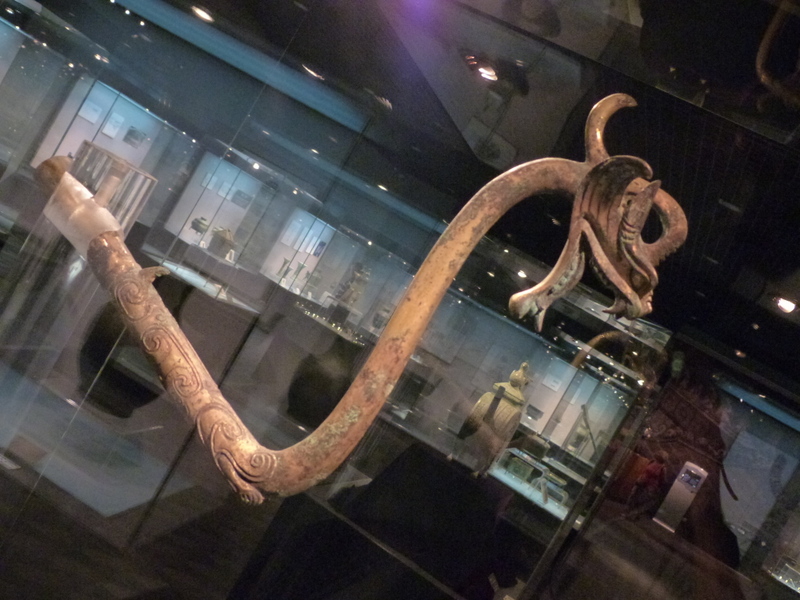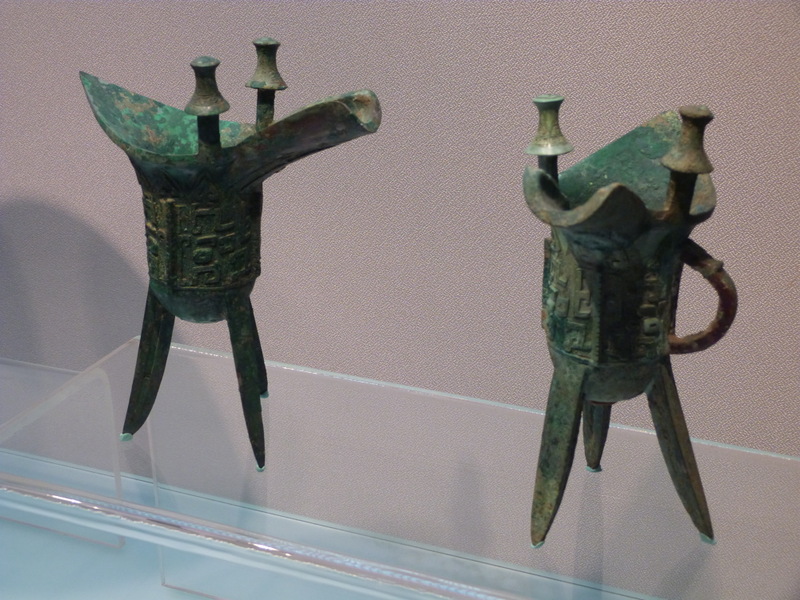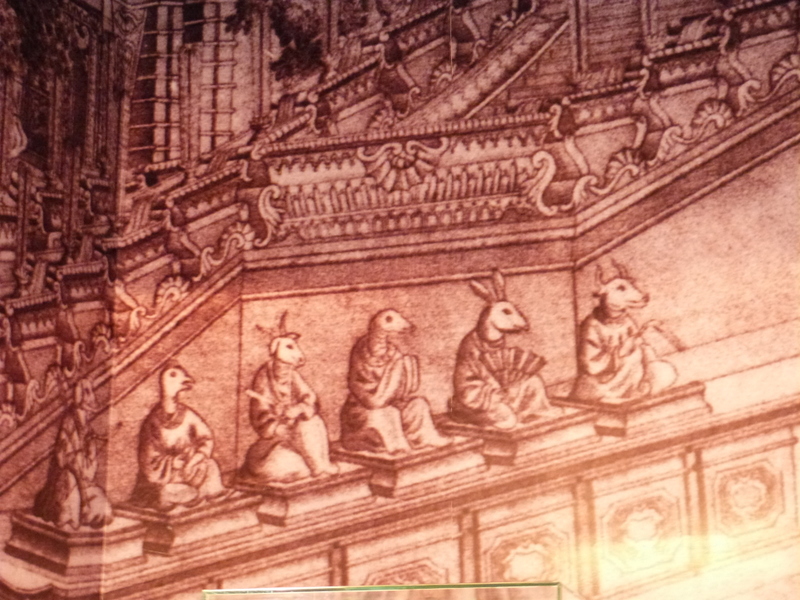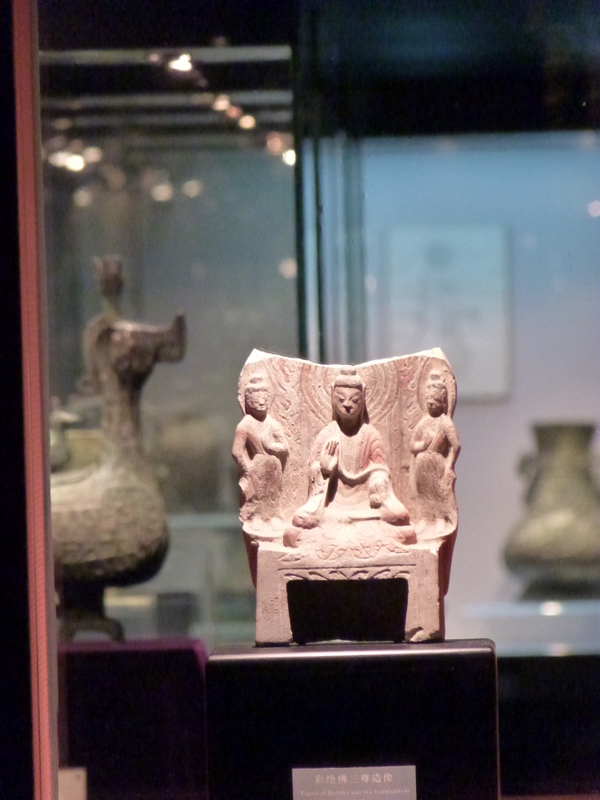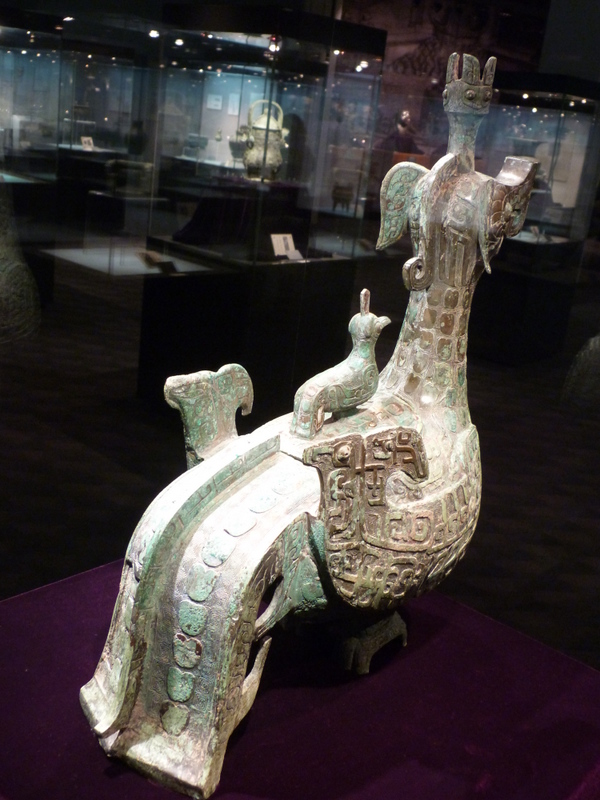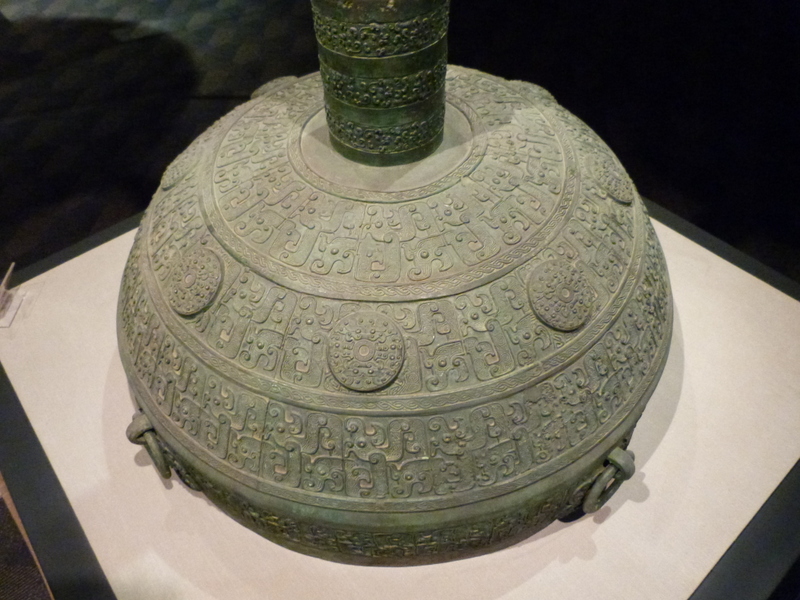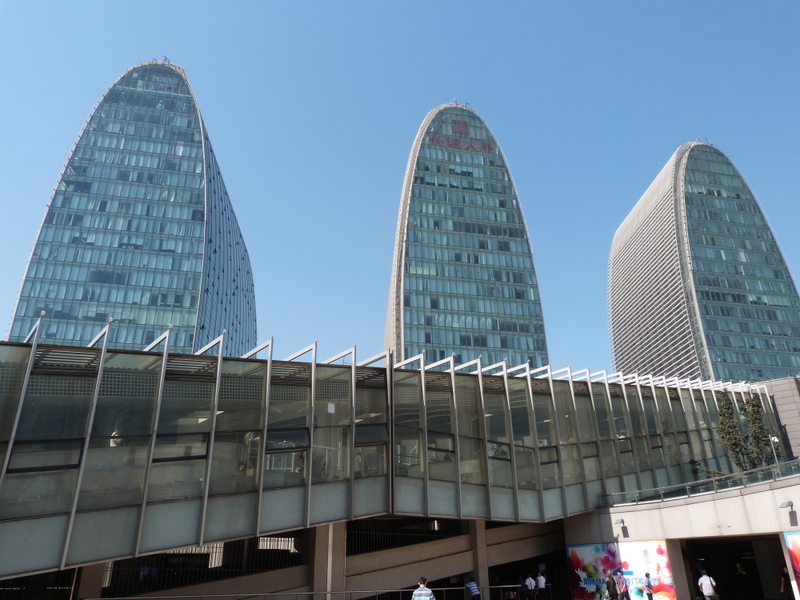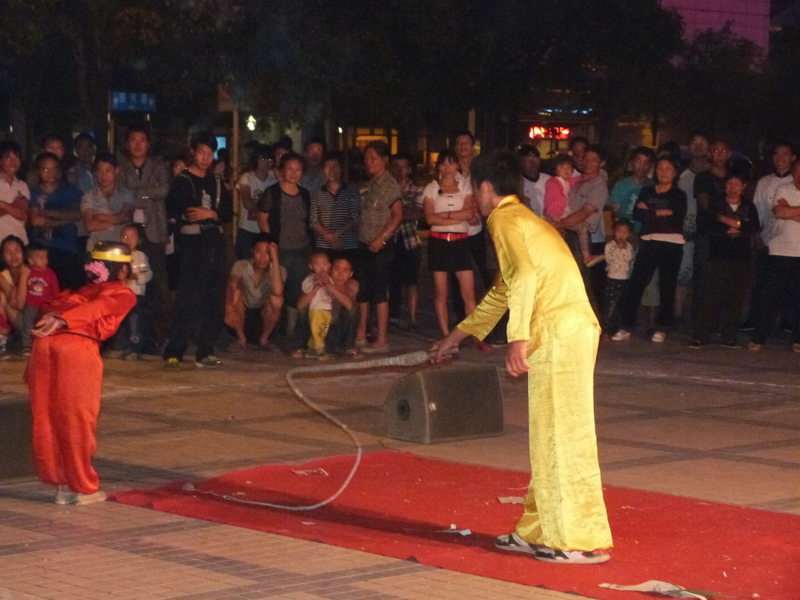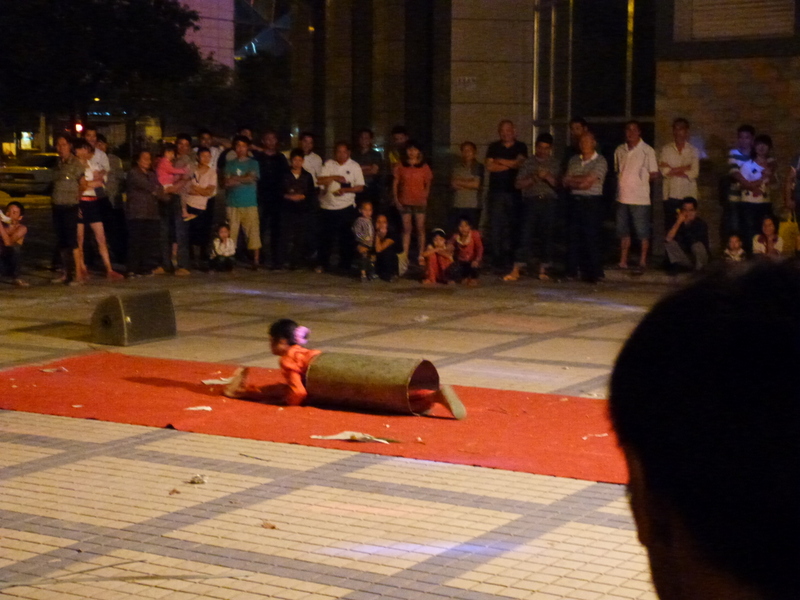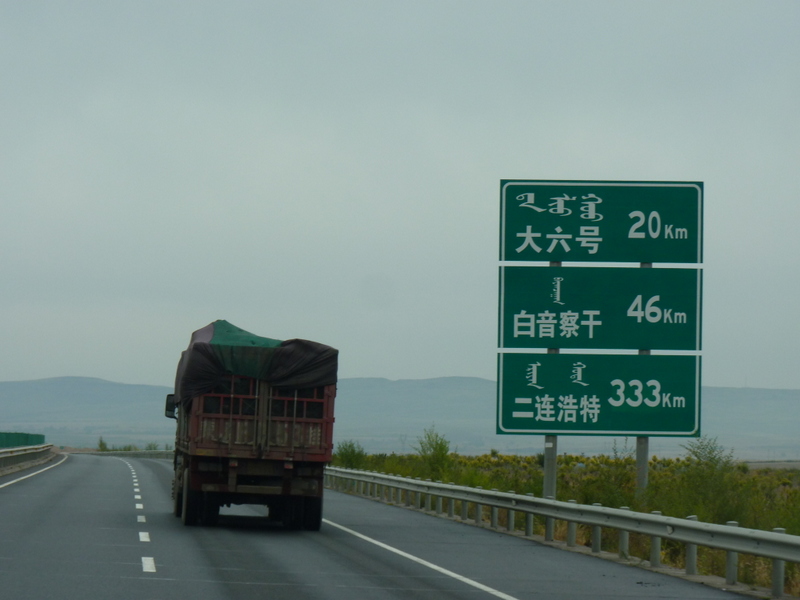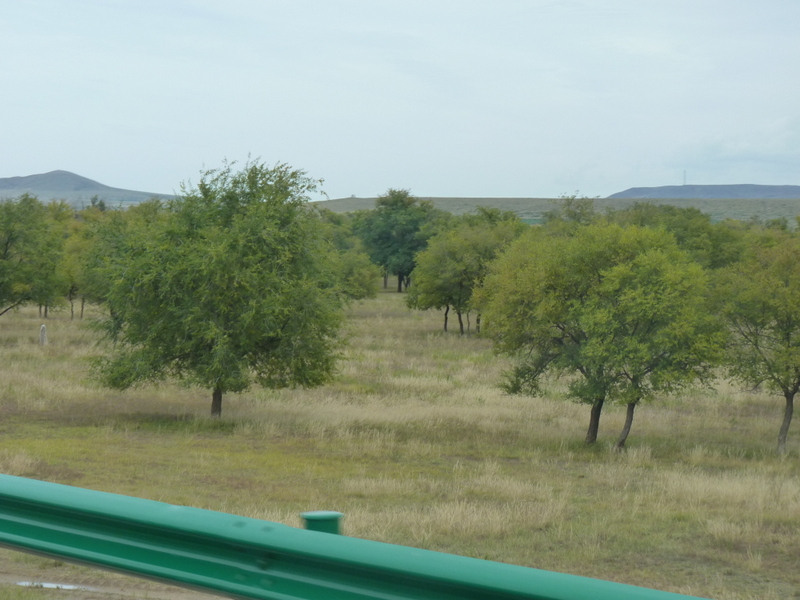 11-10-2012 om 00:00 geschreven door lucas
10-10-2012

BEIJING ctd
the Drum Tower with a life performance; and the Lama and Confucius Temples again with a small theatre performance for free. Finally close to the car was the fine PolyArt Museum with exquisite but few top antiquities.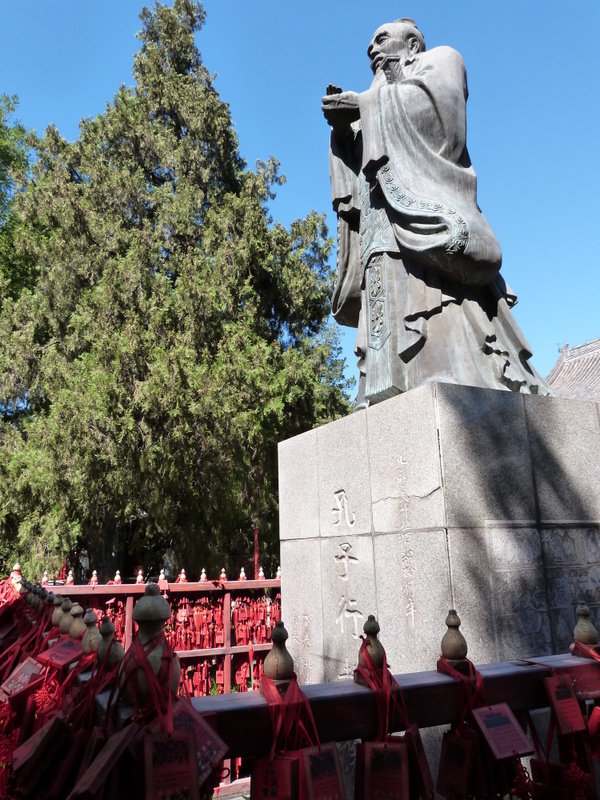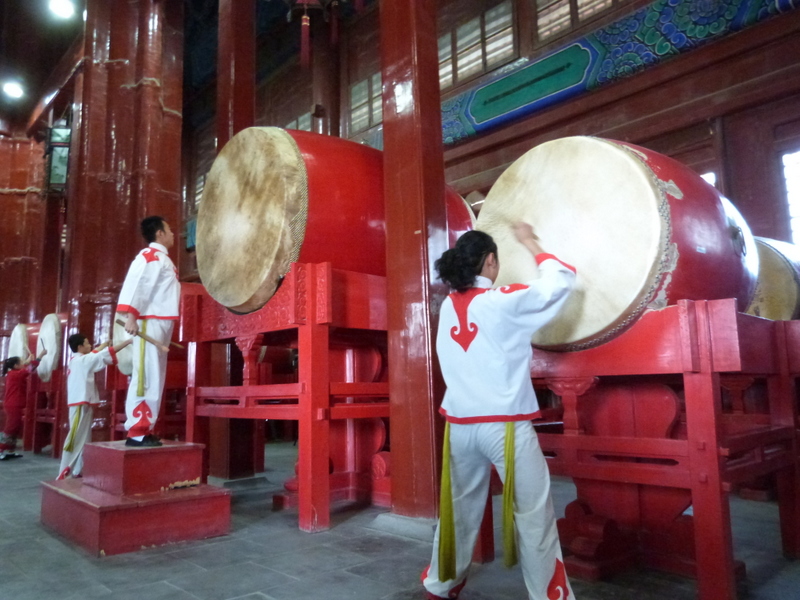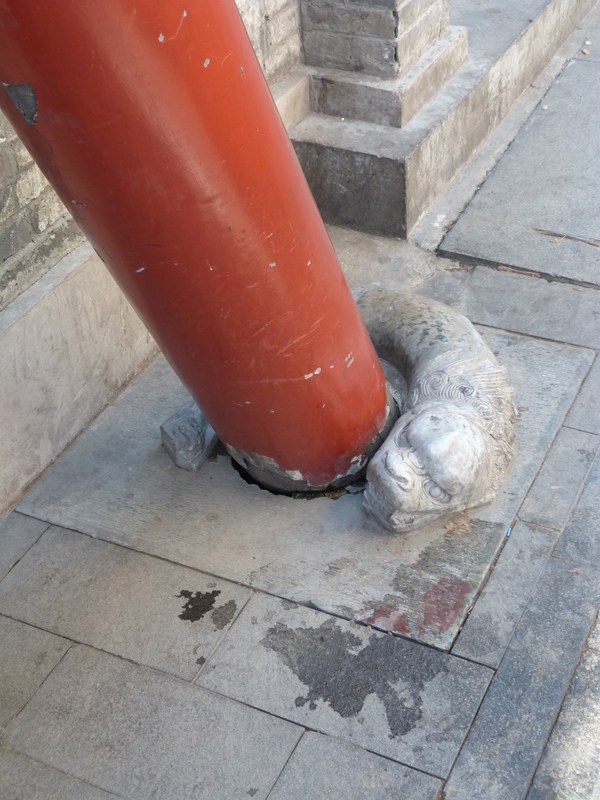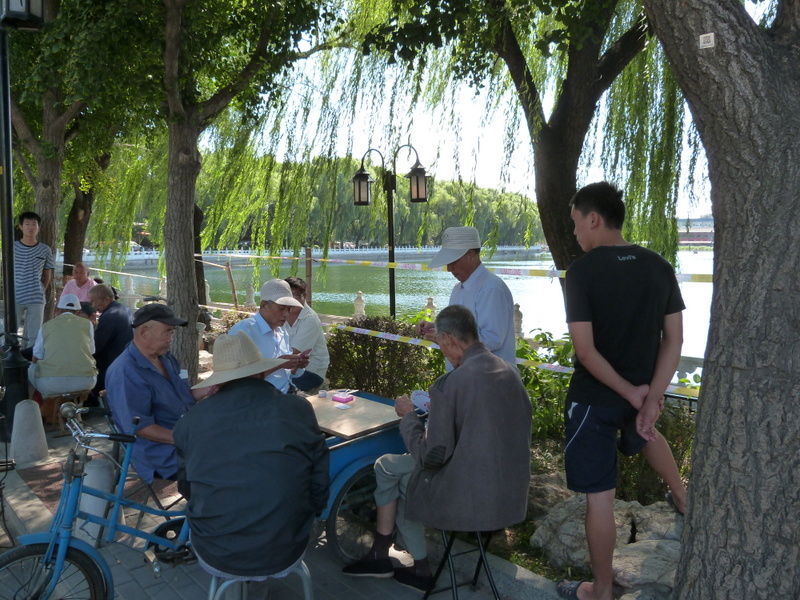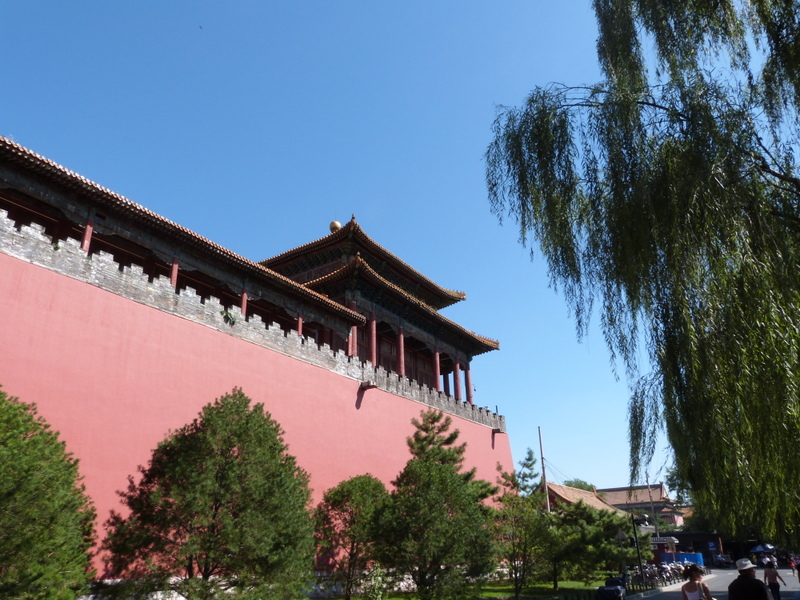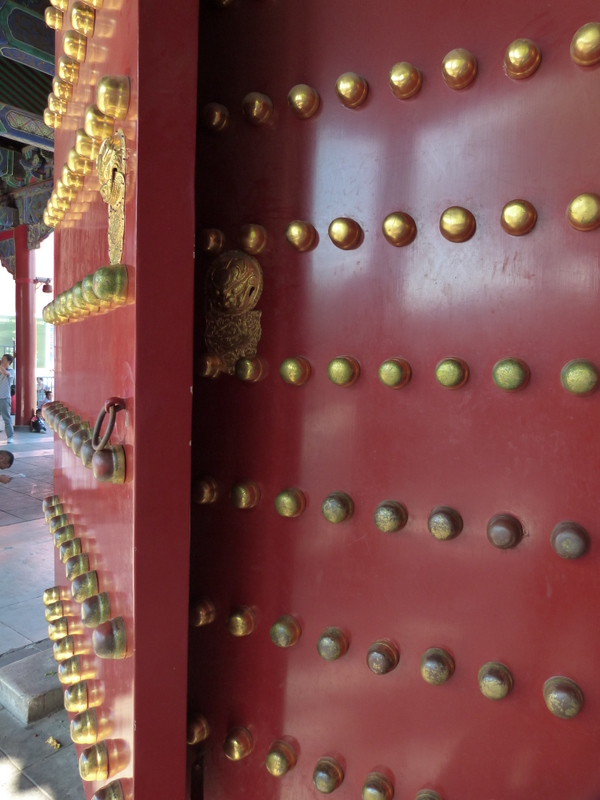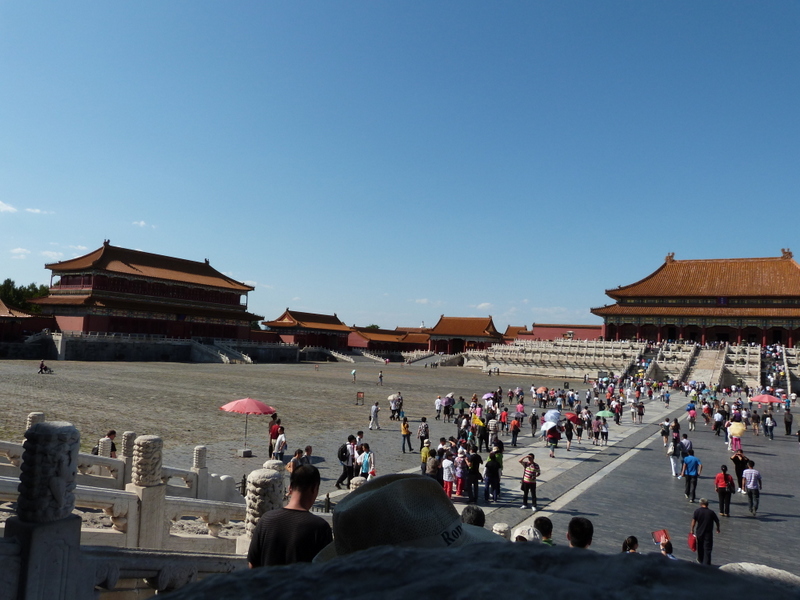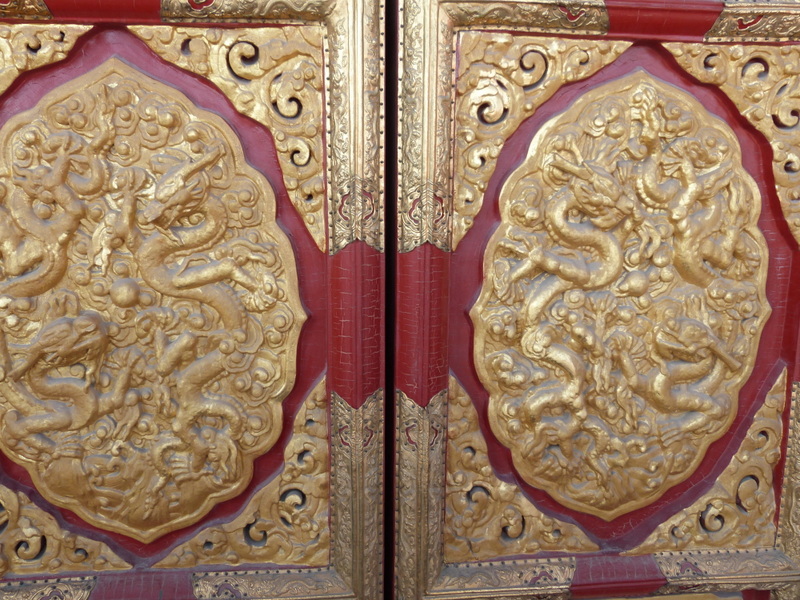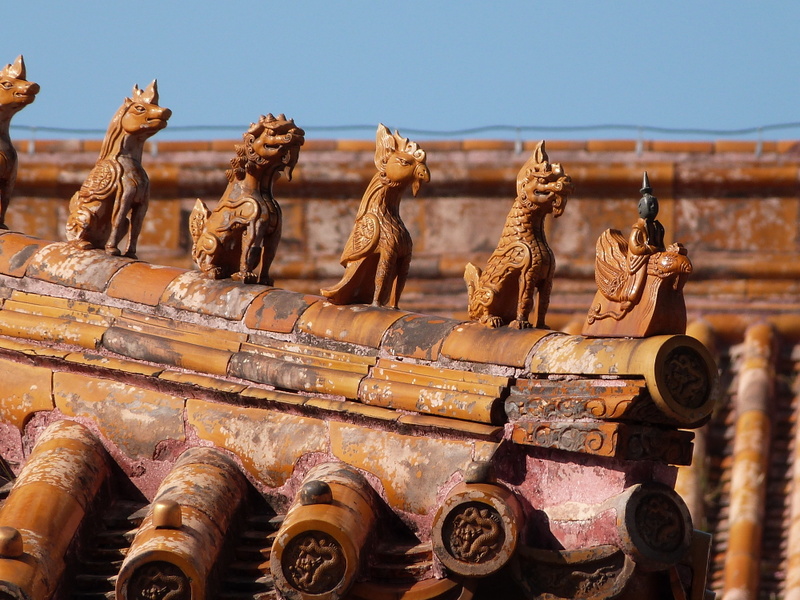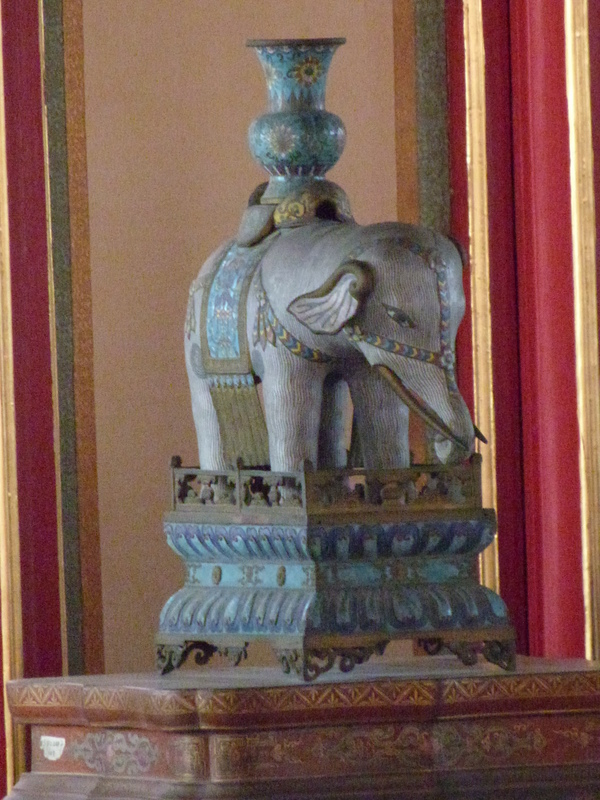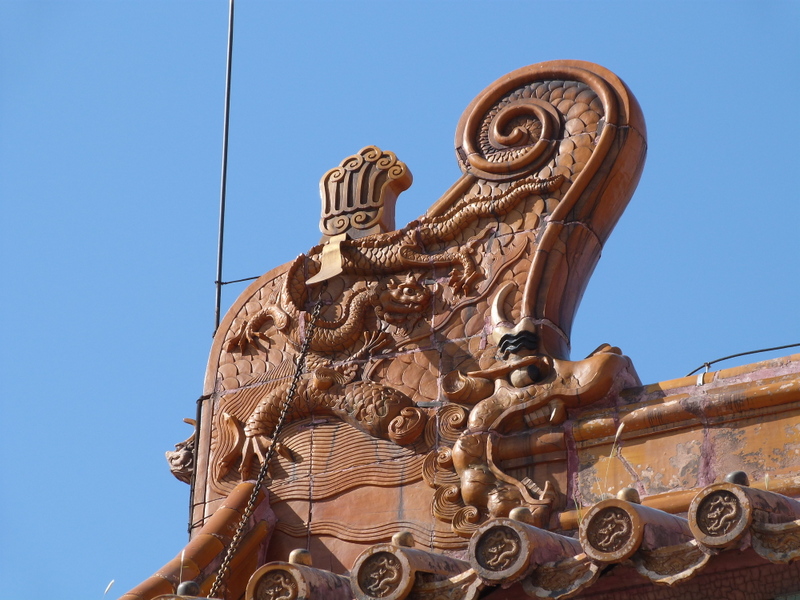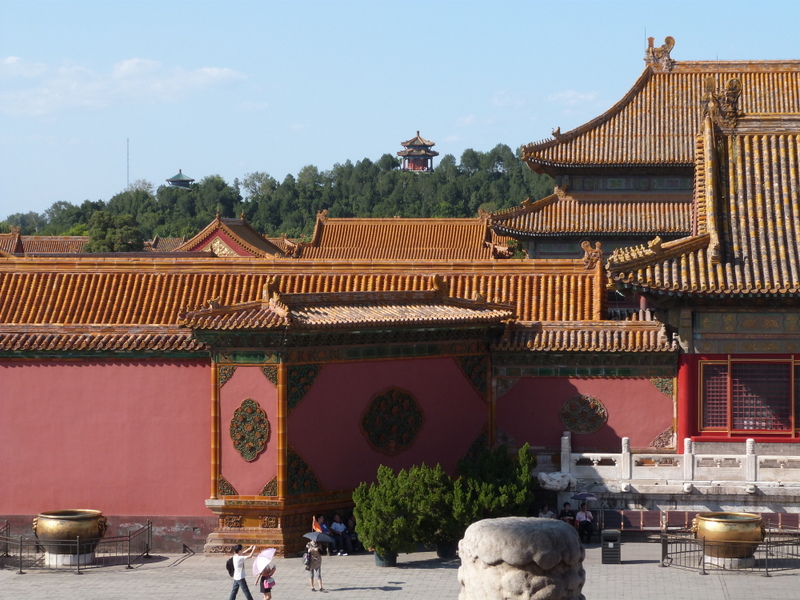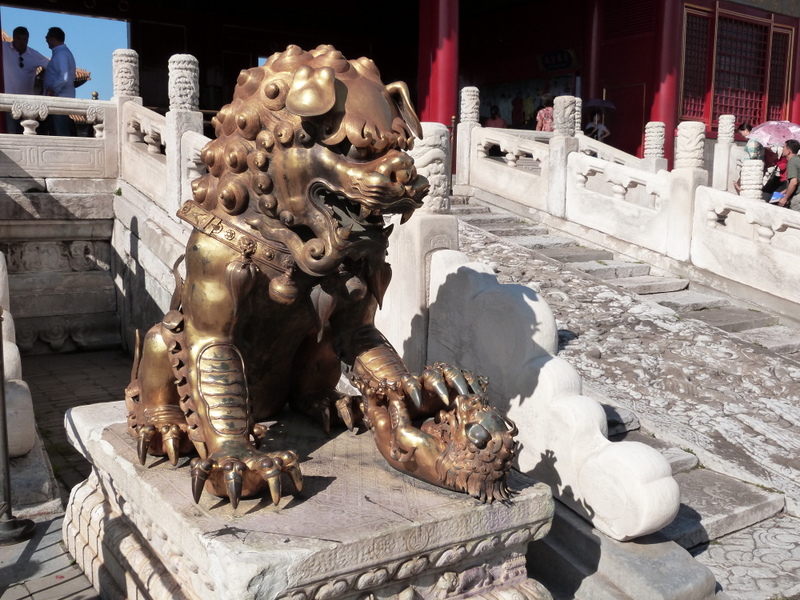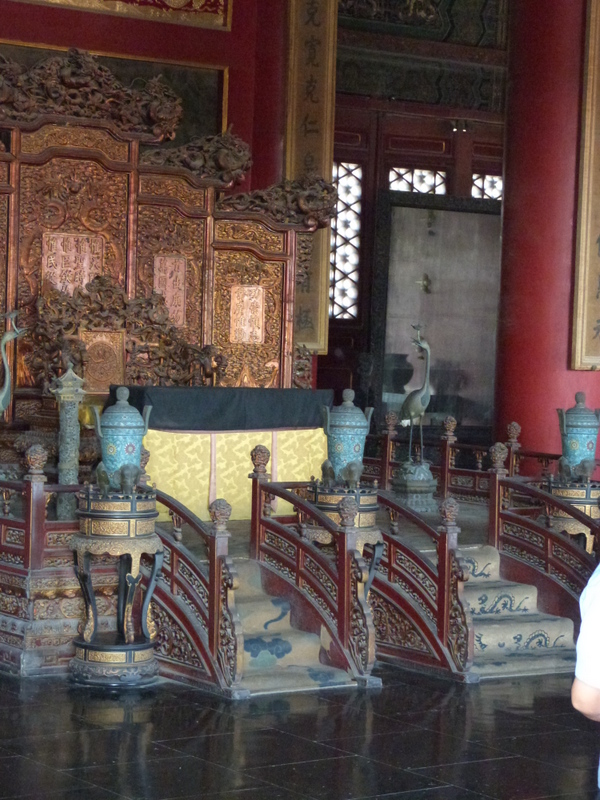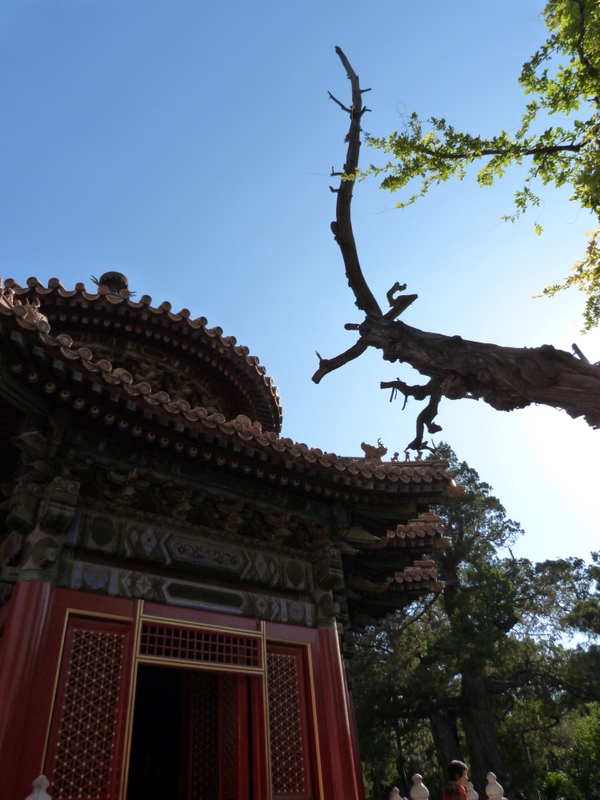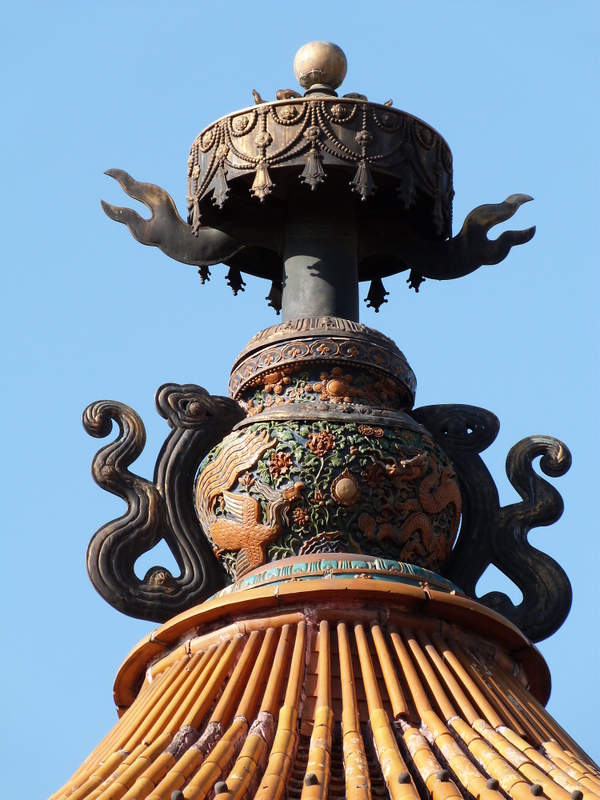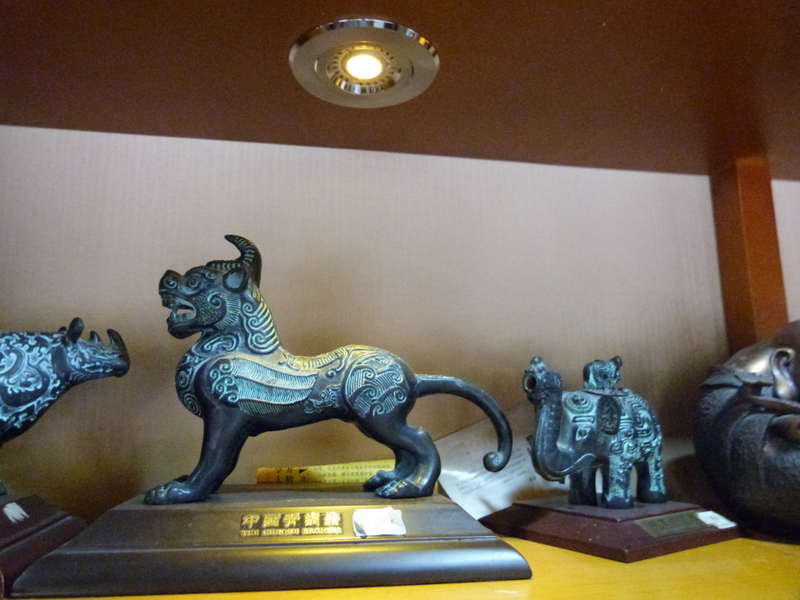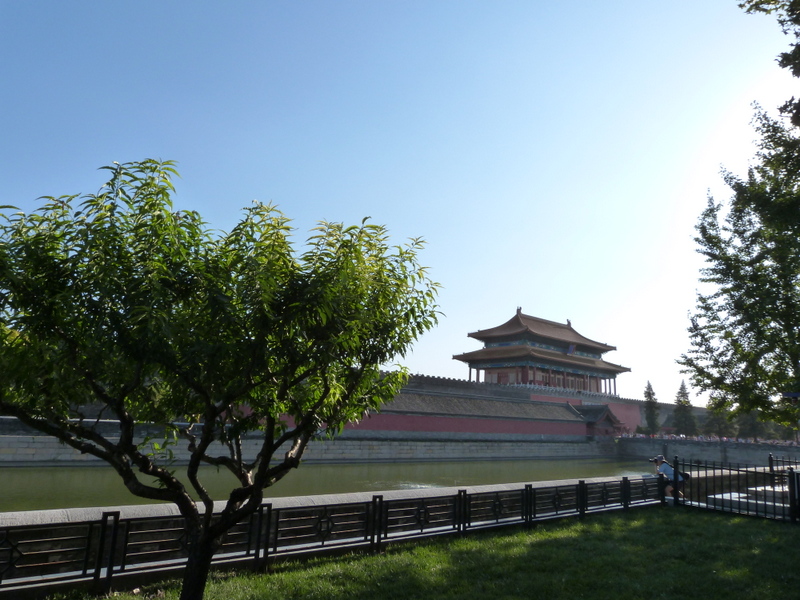 10-10-2012 om 00:00 geschreven door lucas
09-10-2012

Beijing
And to get the last paper, Beijing gave me 2 days for (re-) visiting the Summer Palace and the obligatory Forbidden City and Tien'AnMensquare (this time WITH the Flag-lowering Ceremony). I also threw in a few hut'ungs, a night photosession over the hills and garden of the Forbidden City;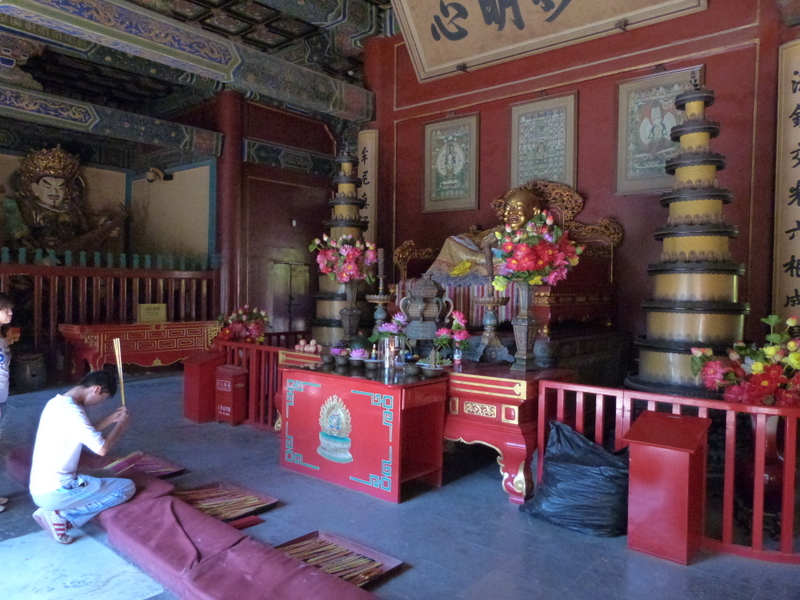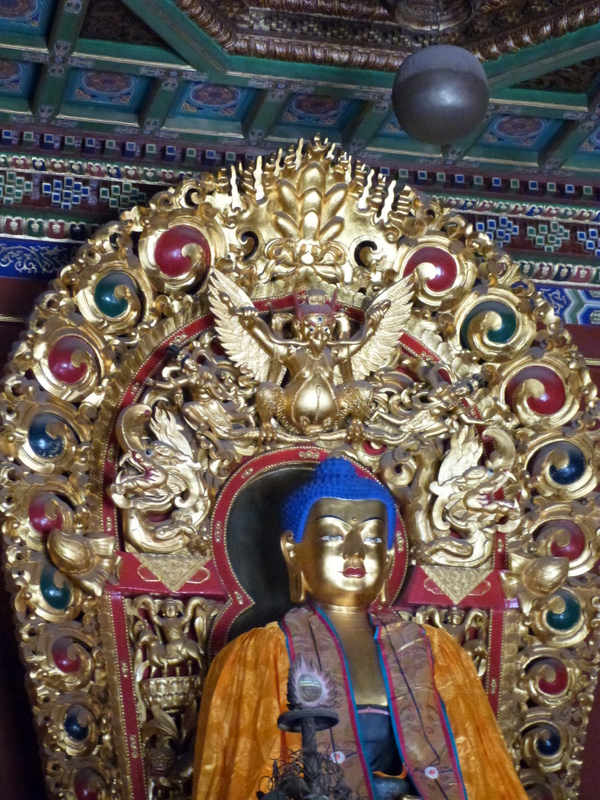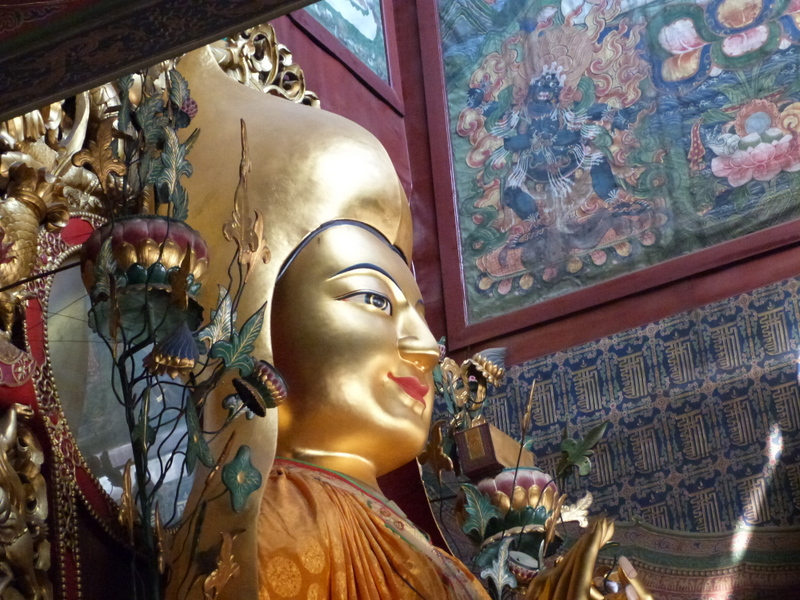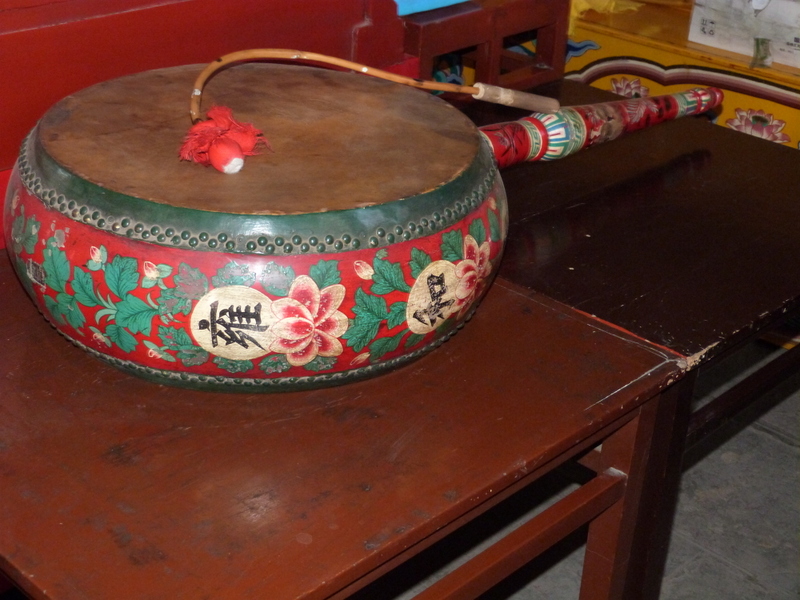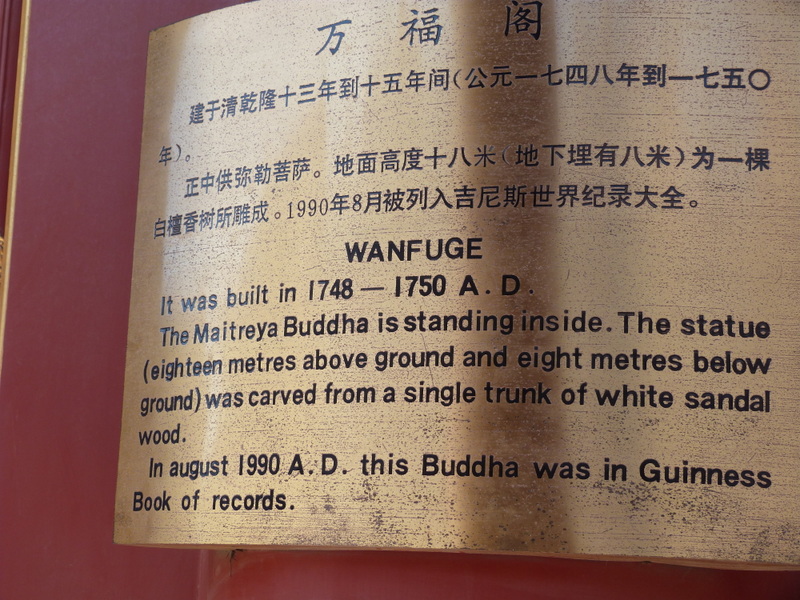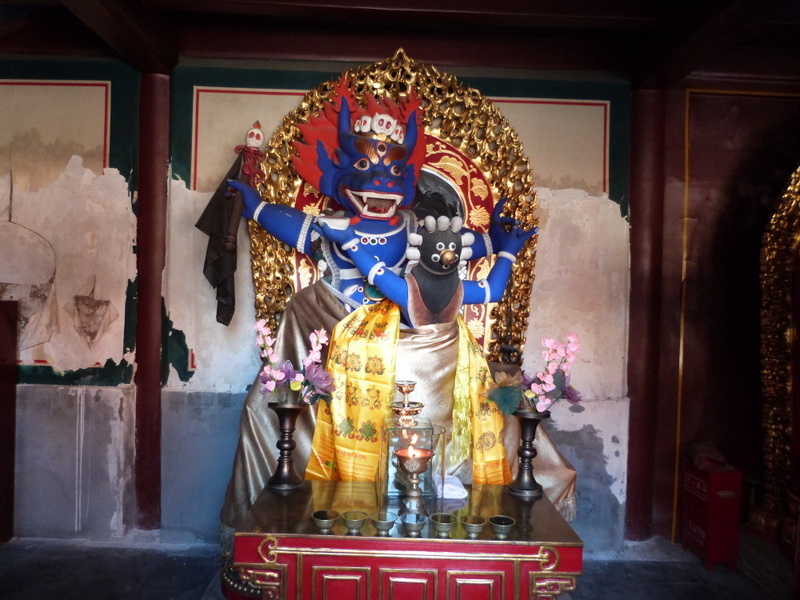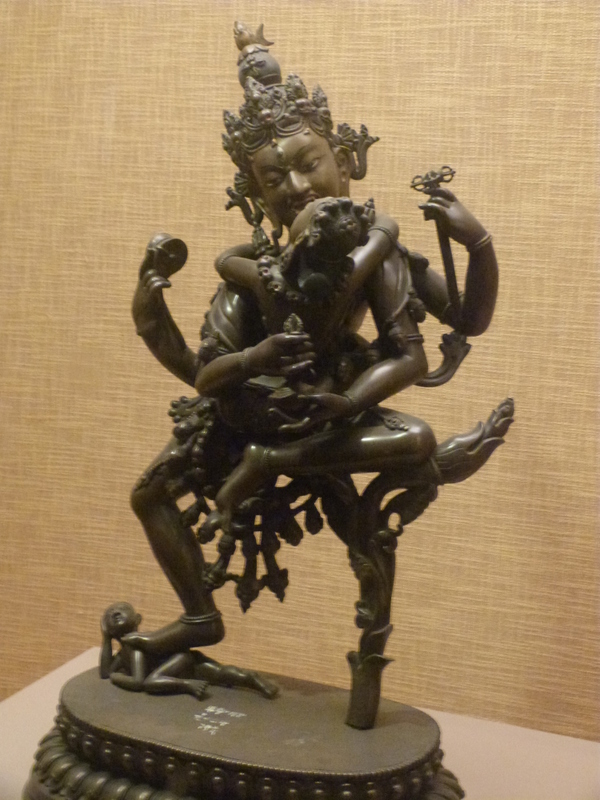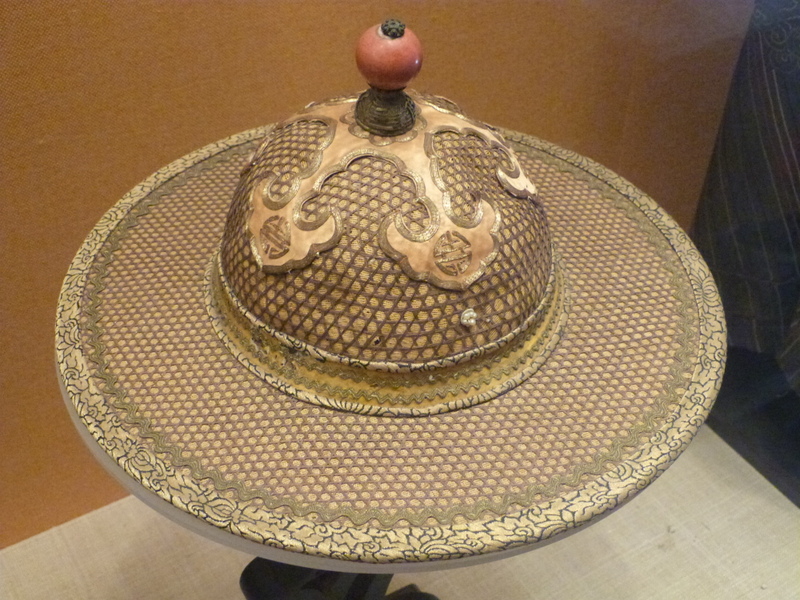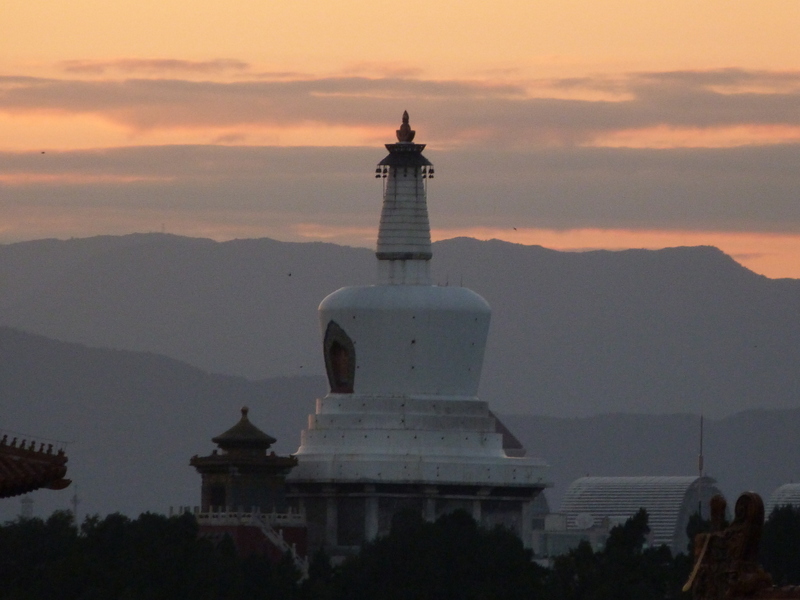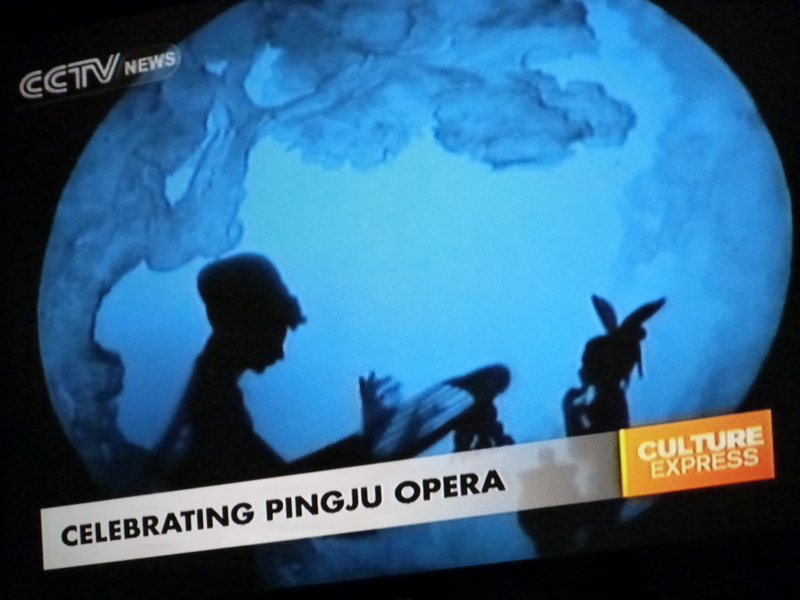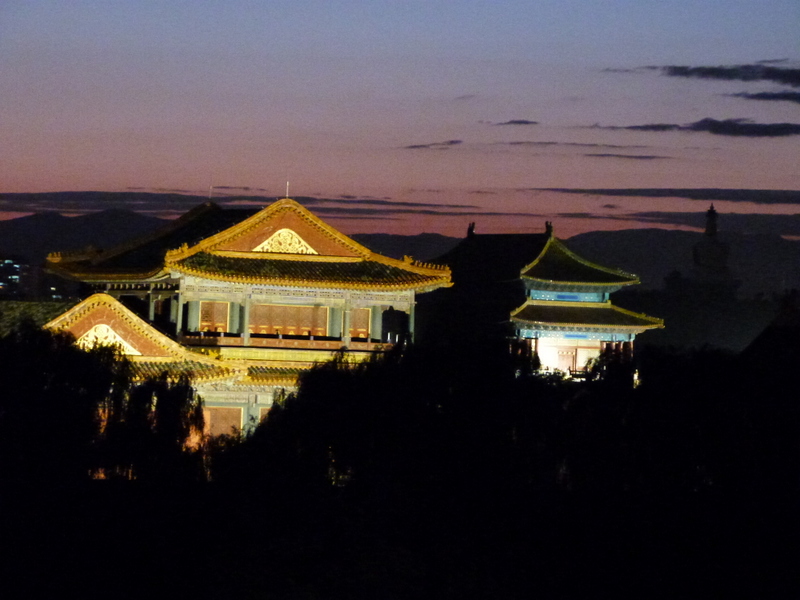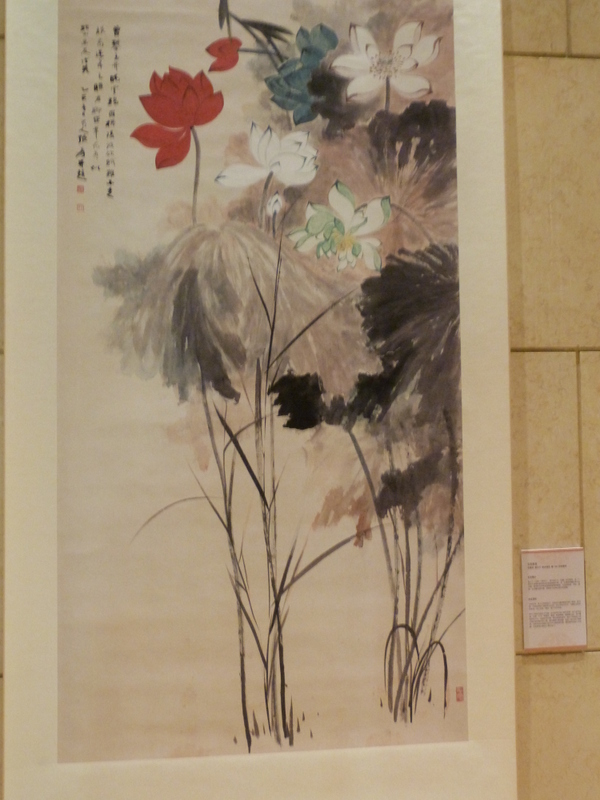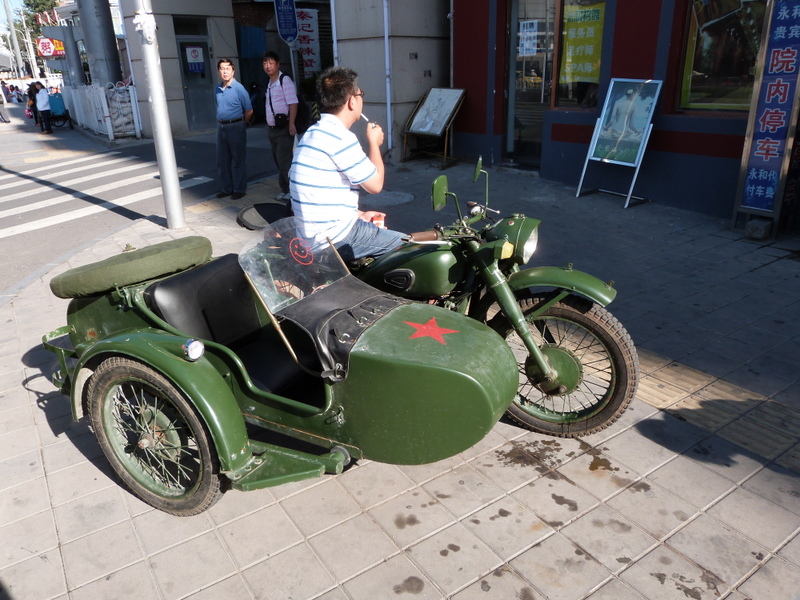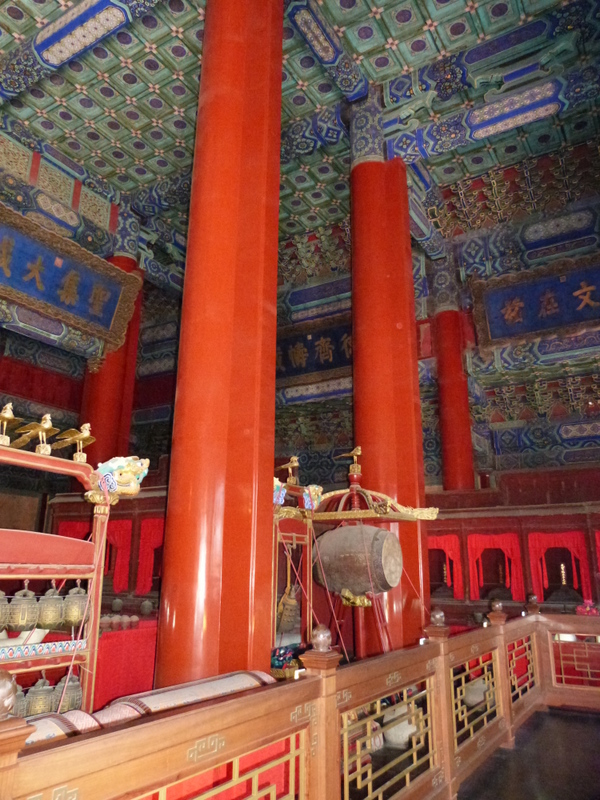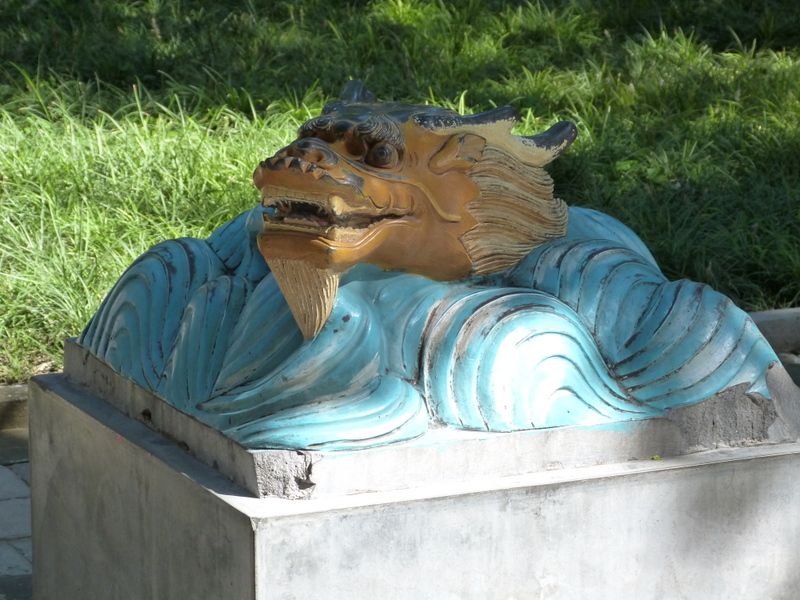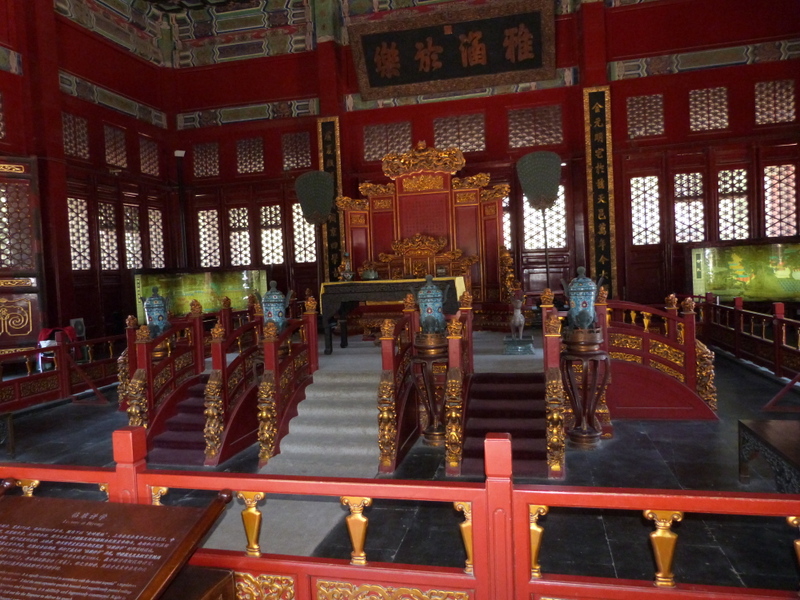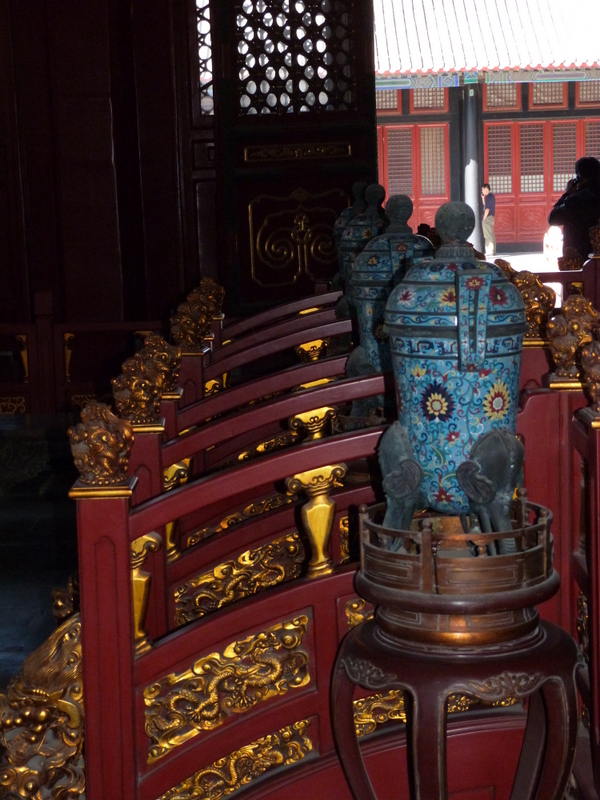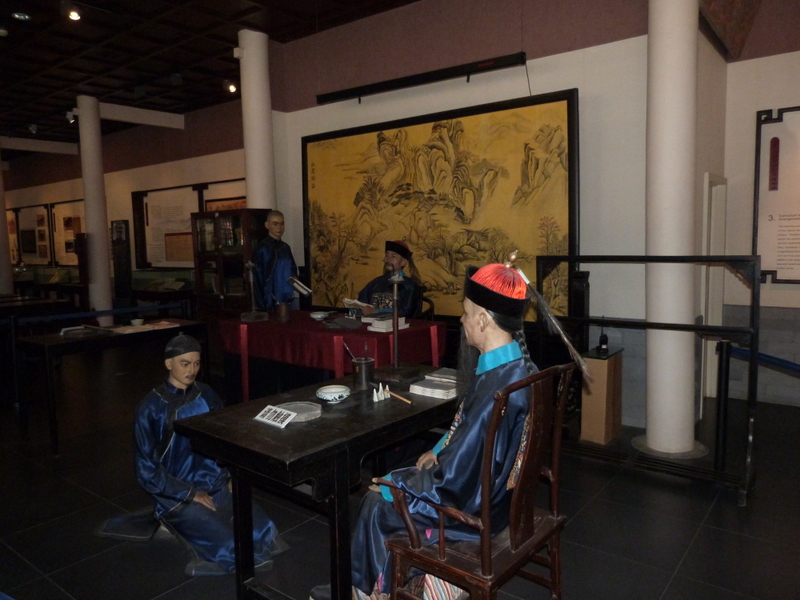 09-10-2012 om 00:00 geschreven door lucas
08-10-2012

Datong caves ctd
Especially caves 5 and 6 up to 15m high with central pagoda are Kodak-coloured.
And into the capital...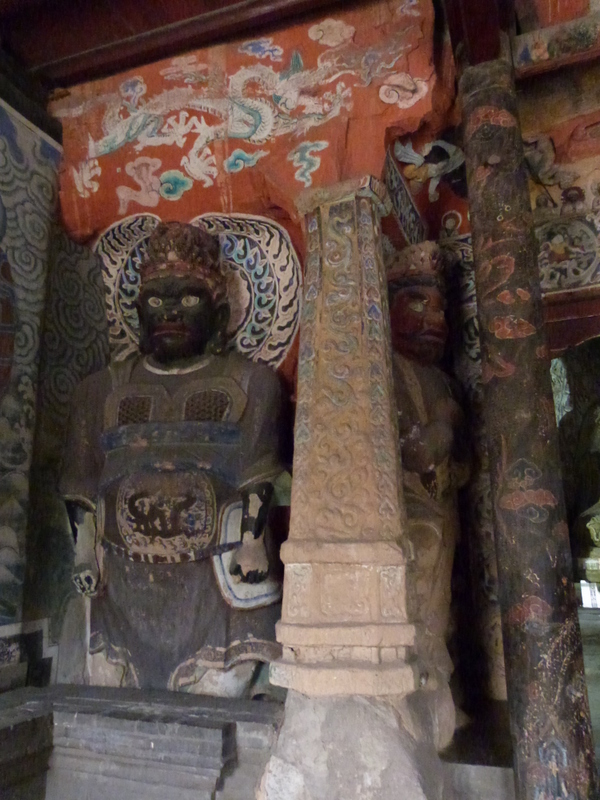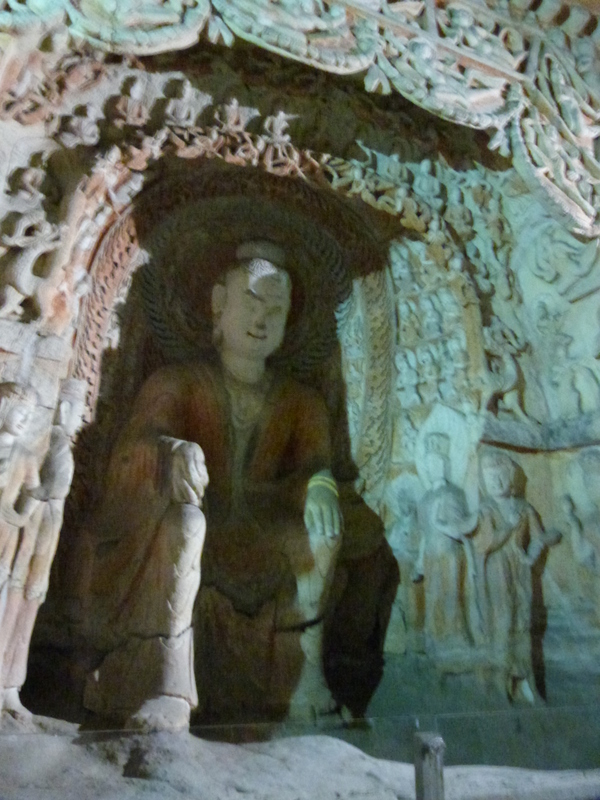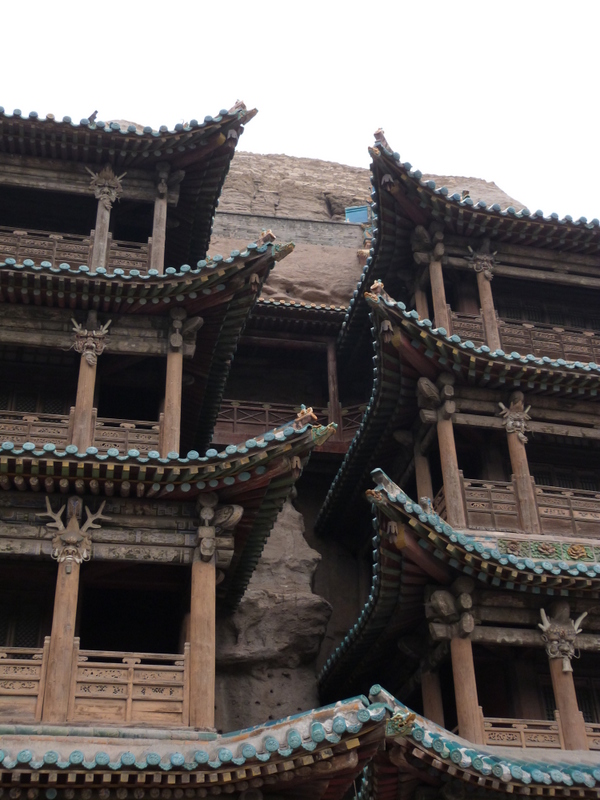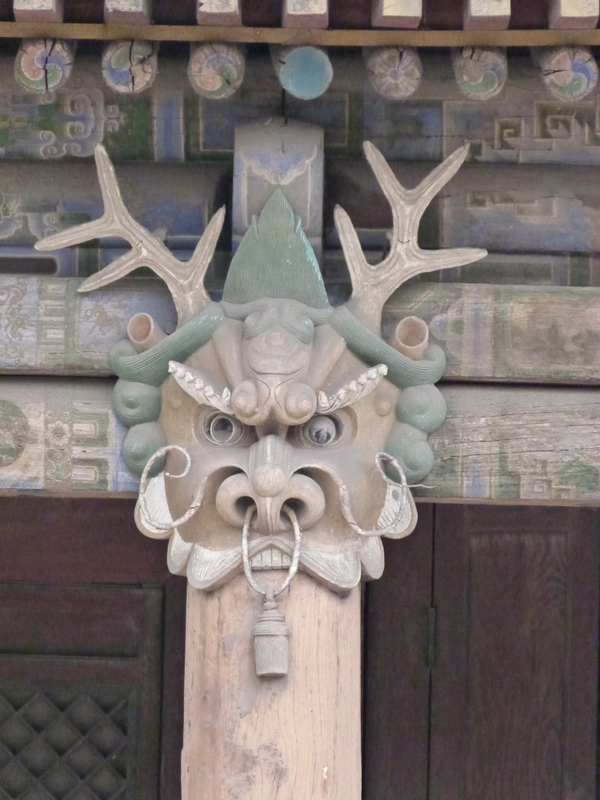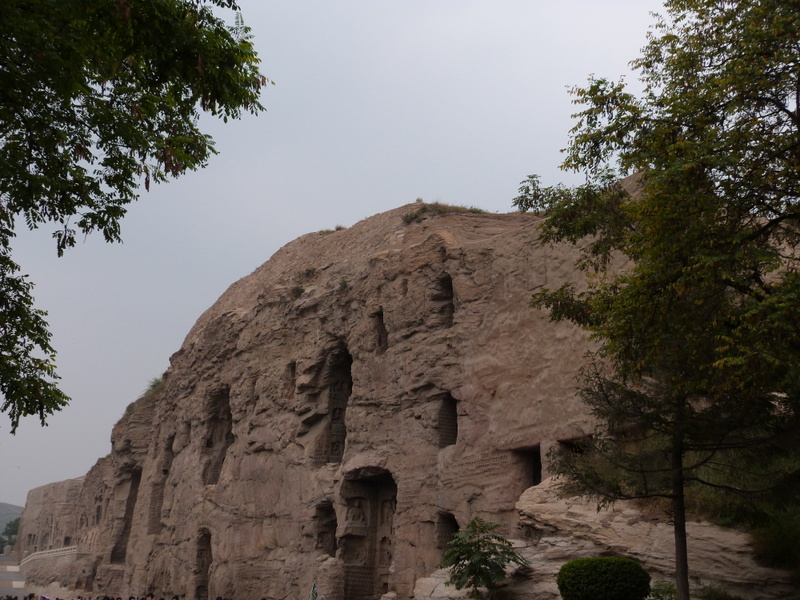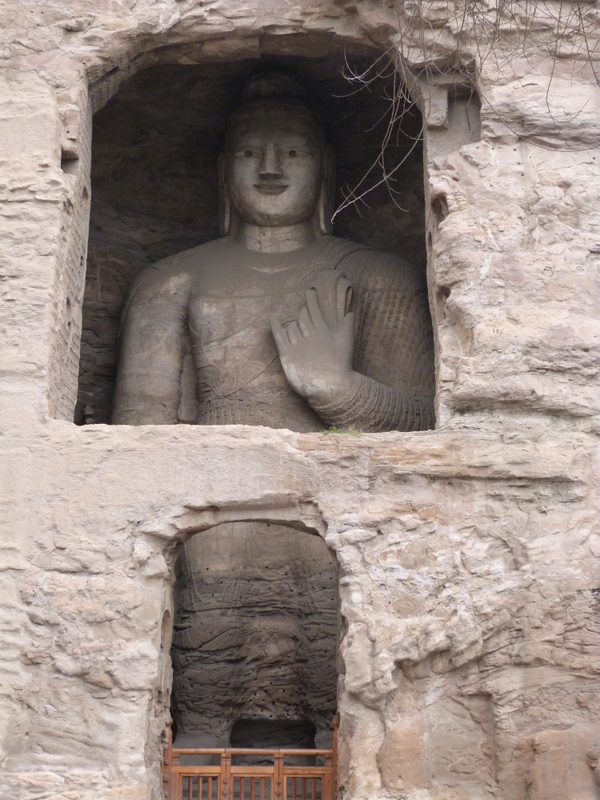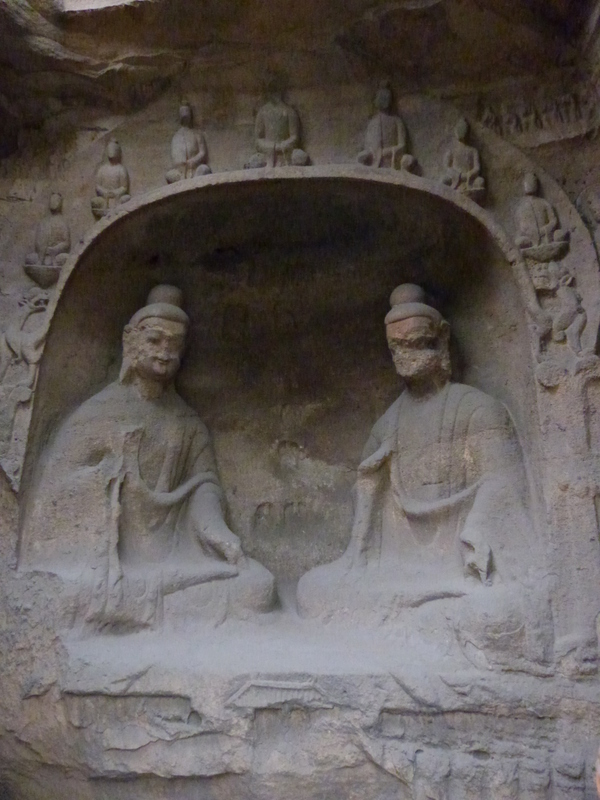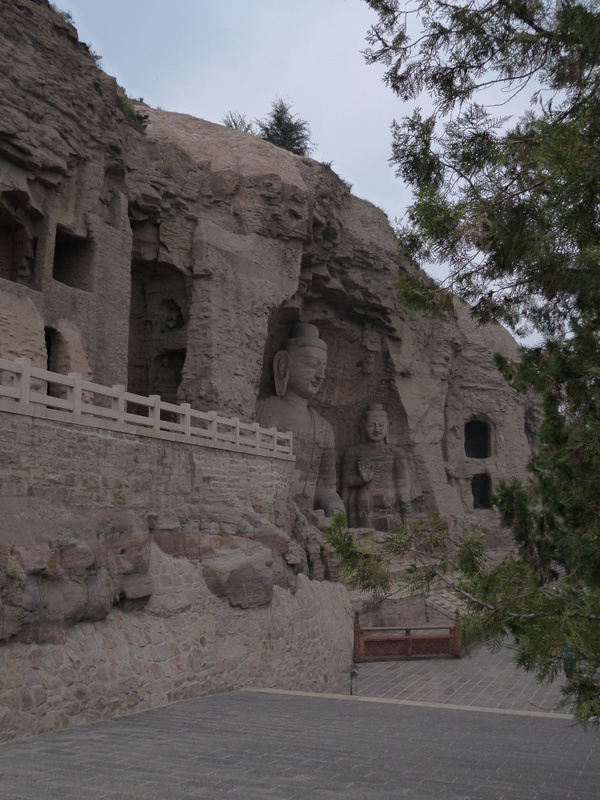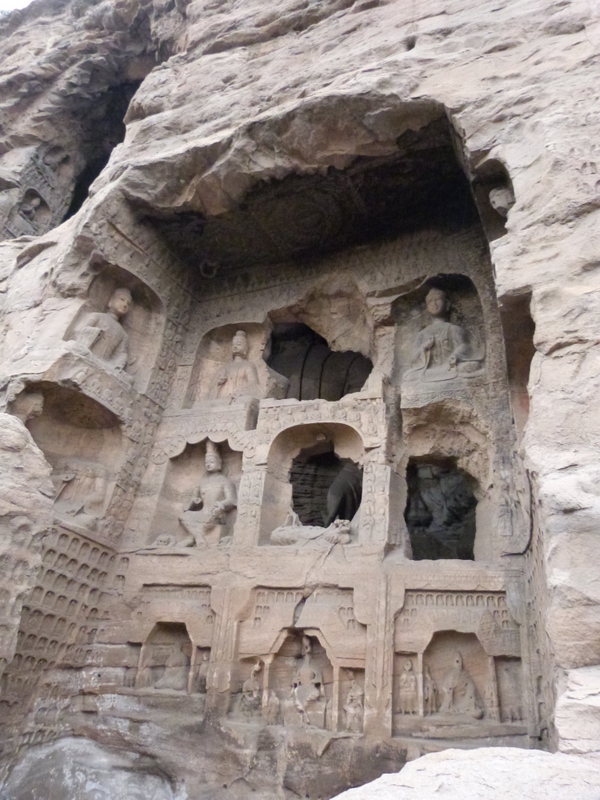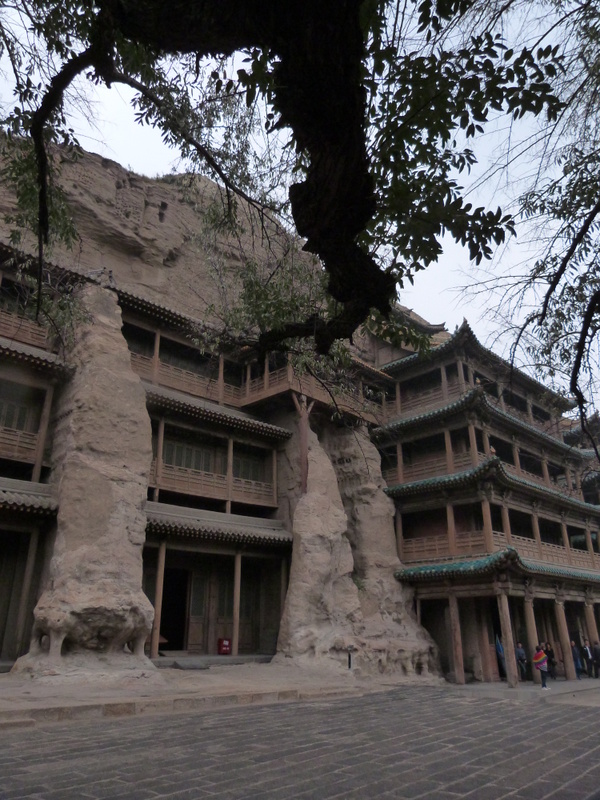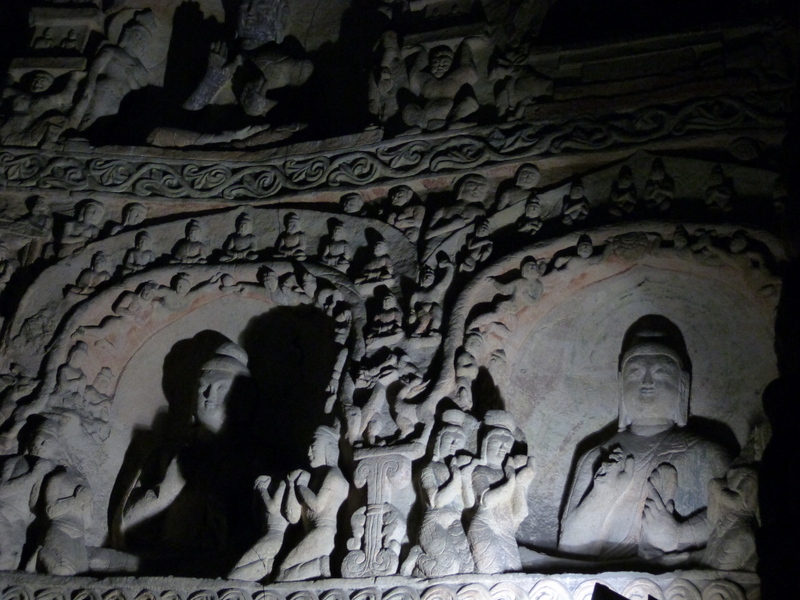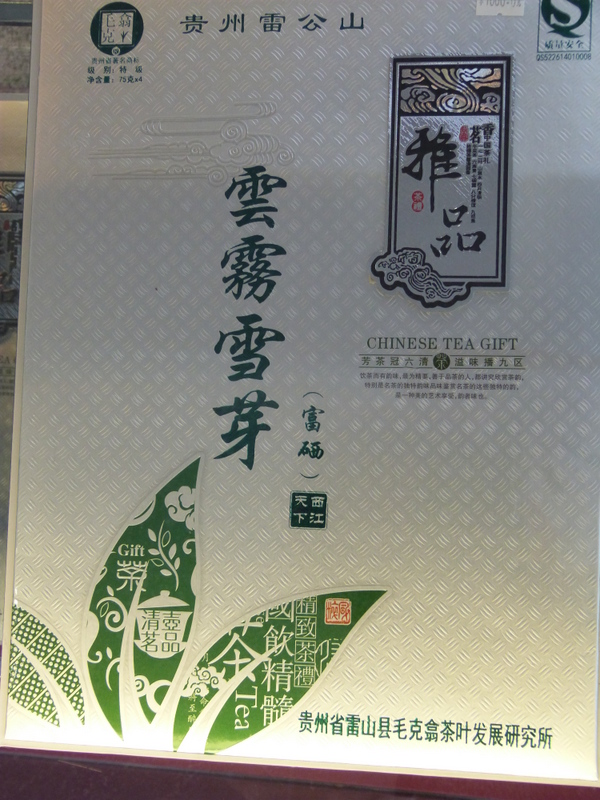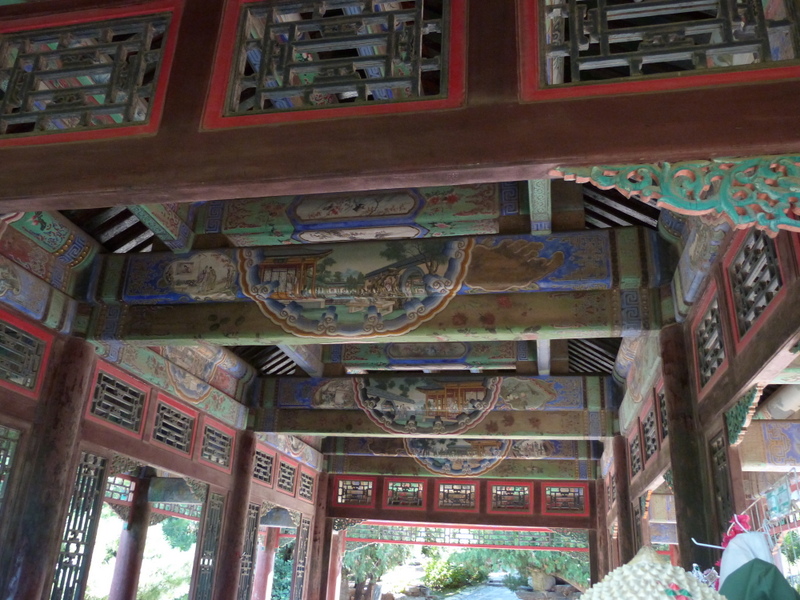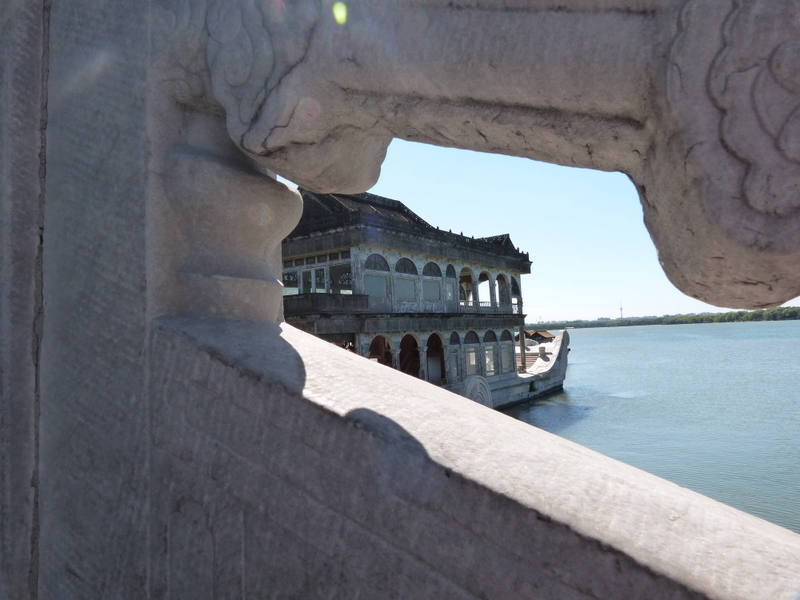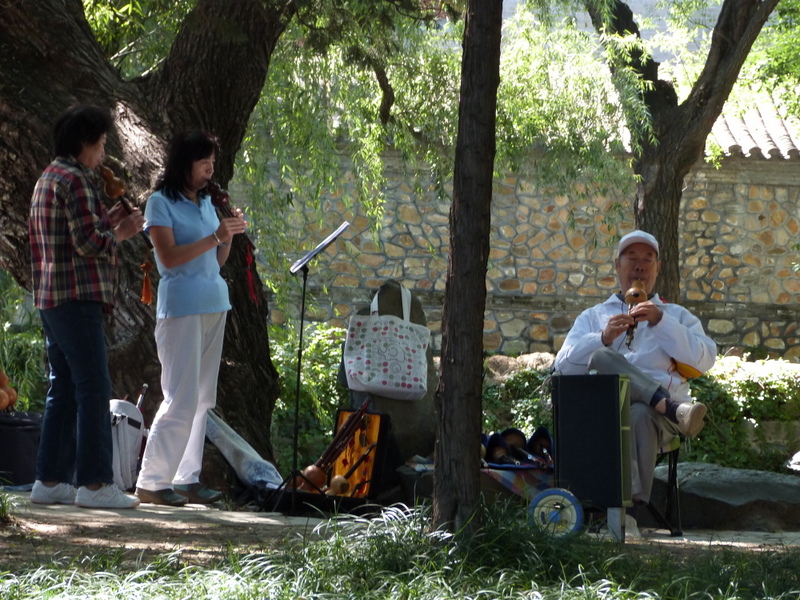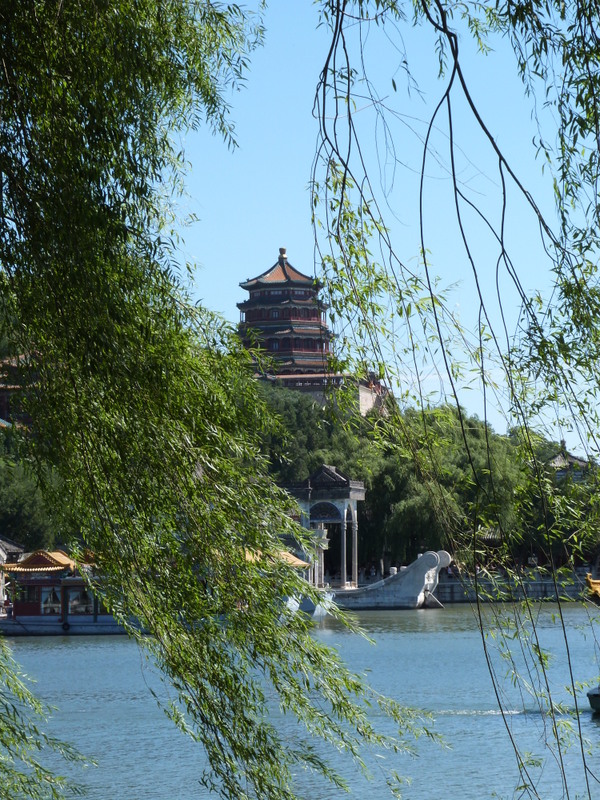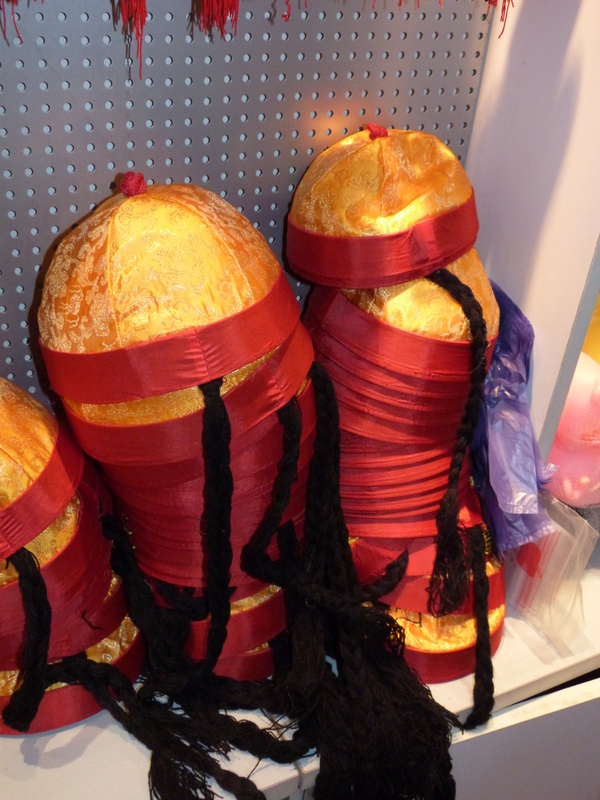 08-10-2012 om 00:00 geschreven door lucas
07-10-2012

yes to DATONG
Datong is a MUST for its superb full-colour Buda-grottoes: 50.000 in all size from 10cm till 17m high, some inspired by good old Shiva (Hindu), and meters high pagodas also hewn in the rocks. Especially caves 5 and 6 up to 15m high with central pagoda are Kodak-coloured. Again unfortunately the tourist crap before and after the tour are a real waste of time.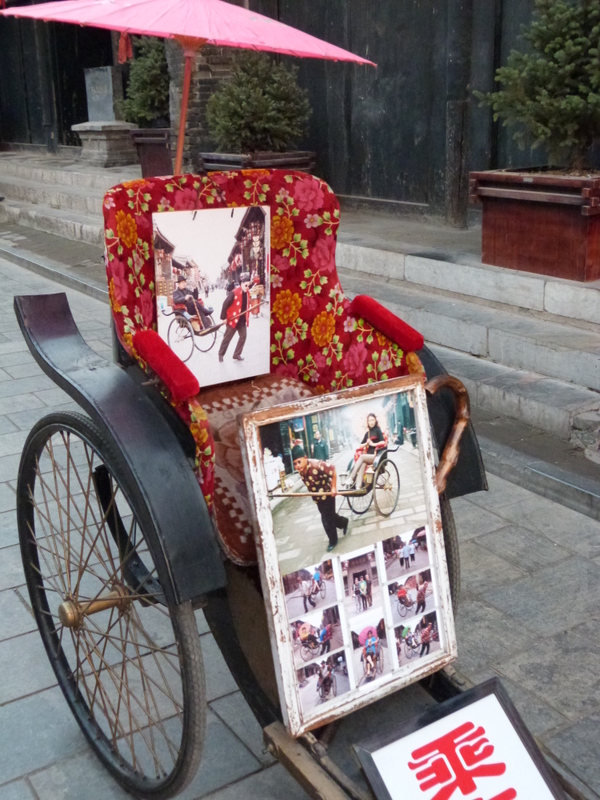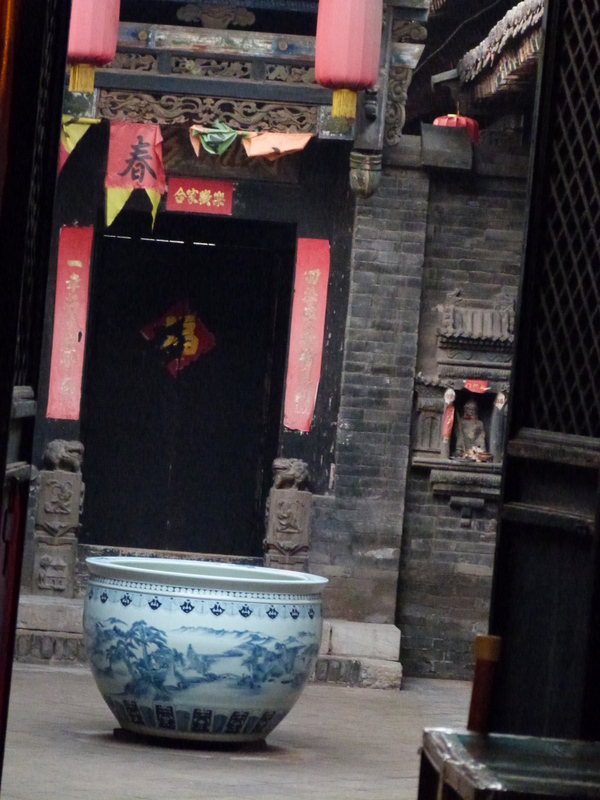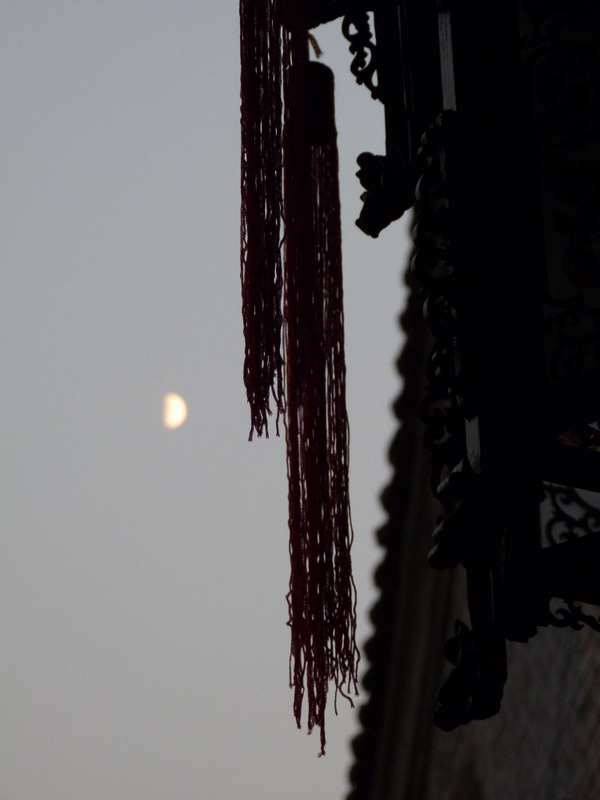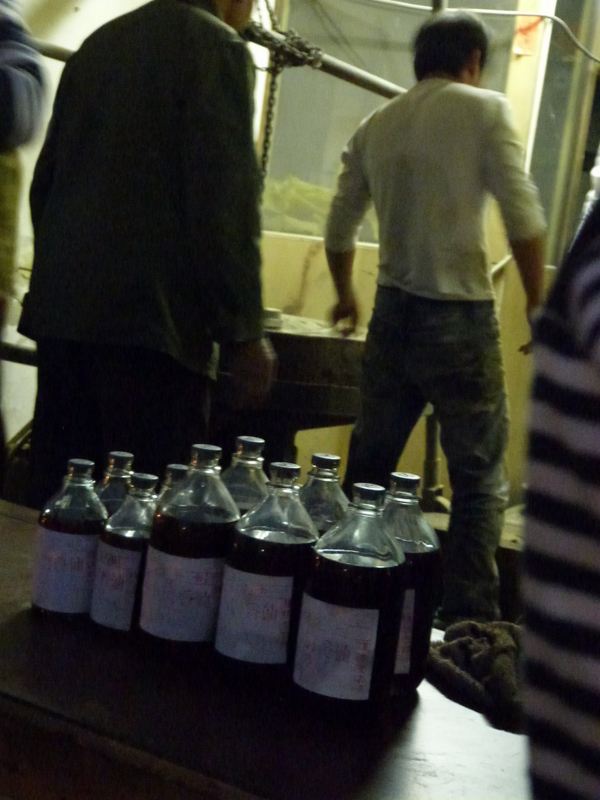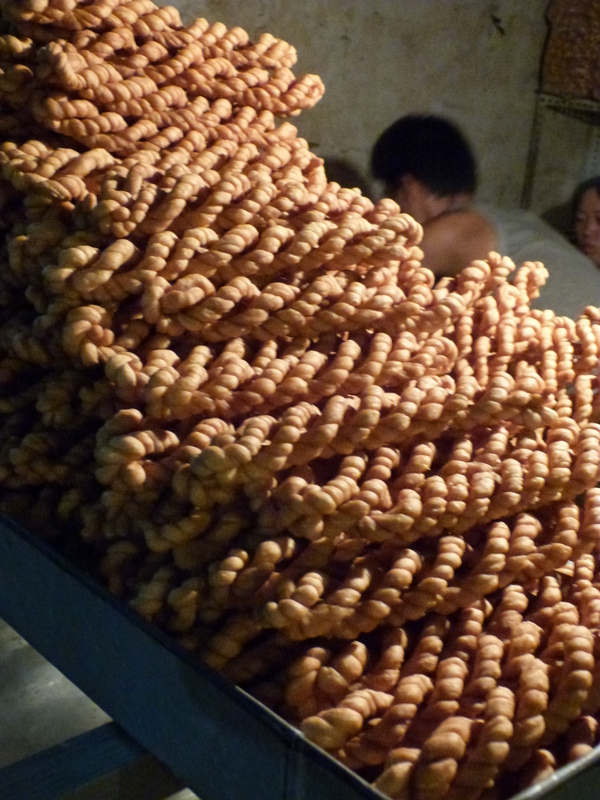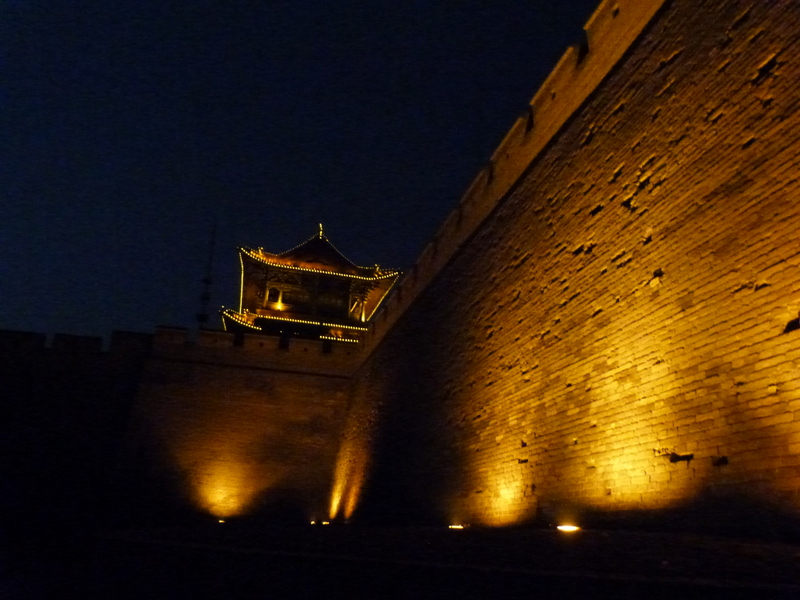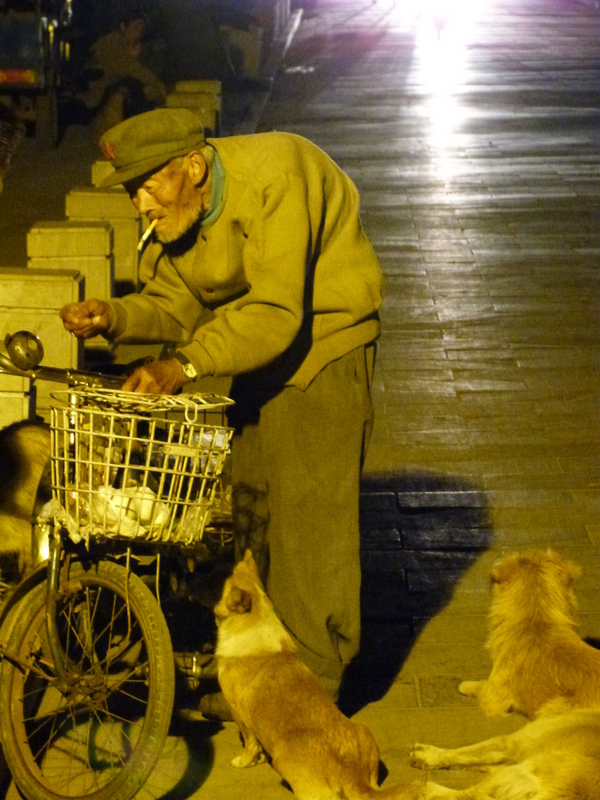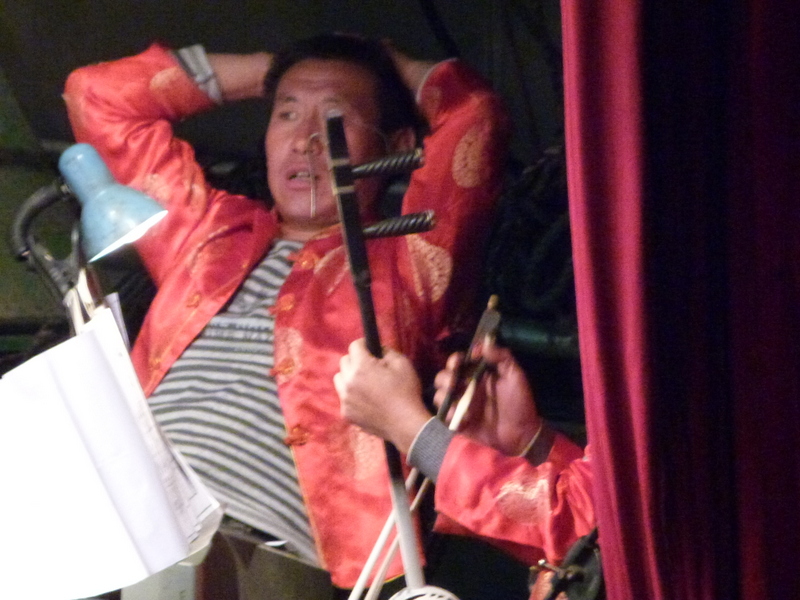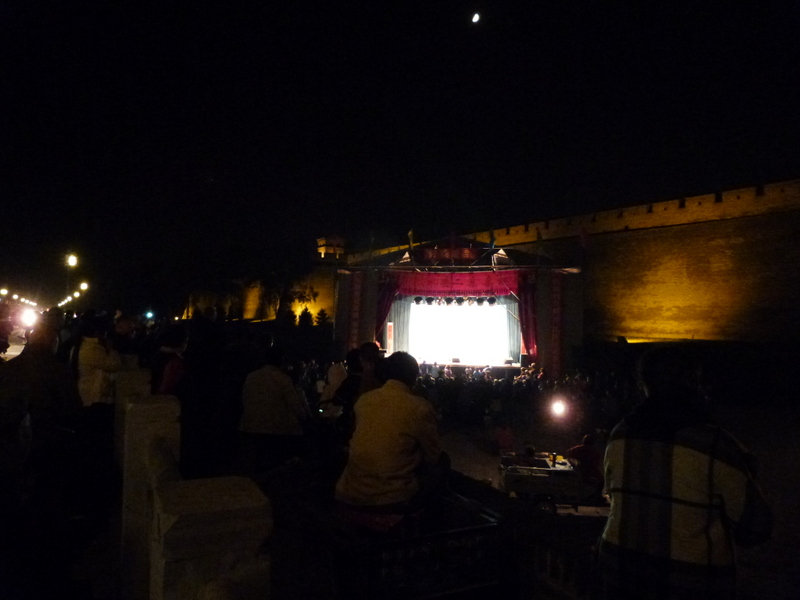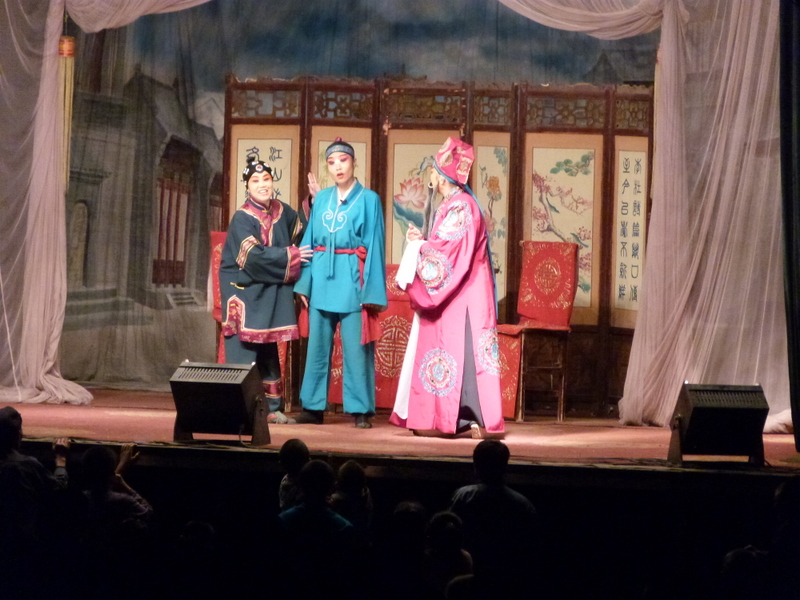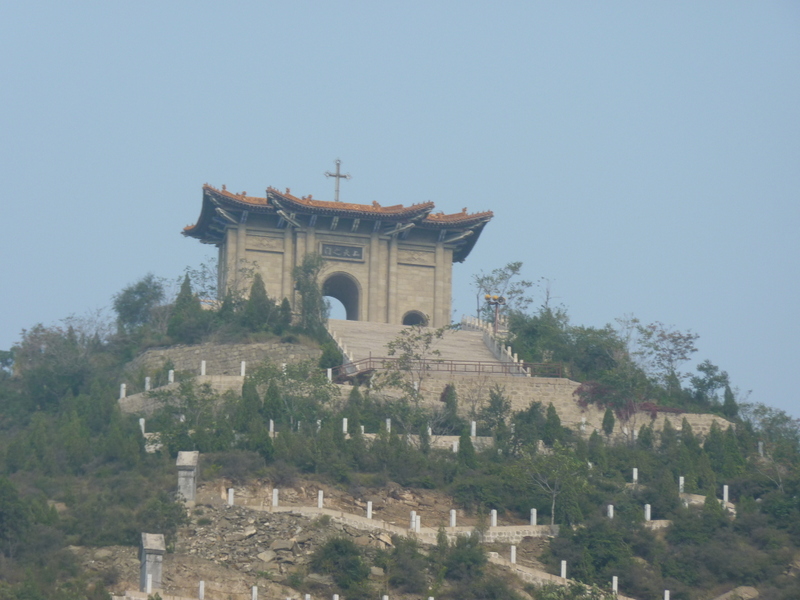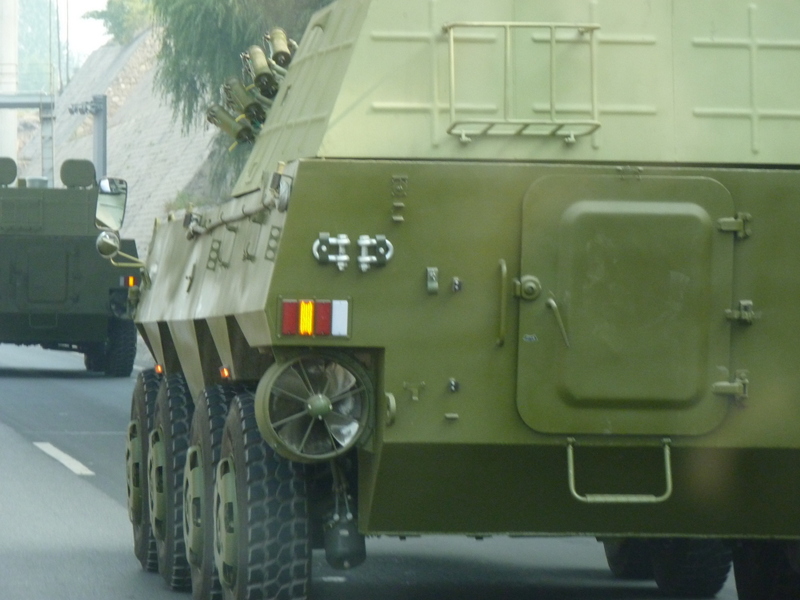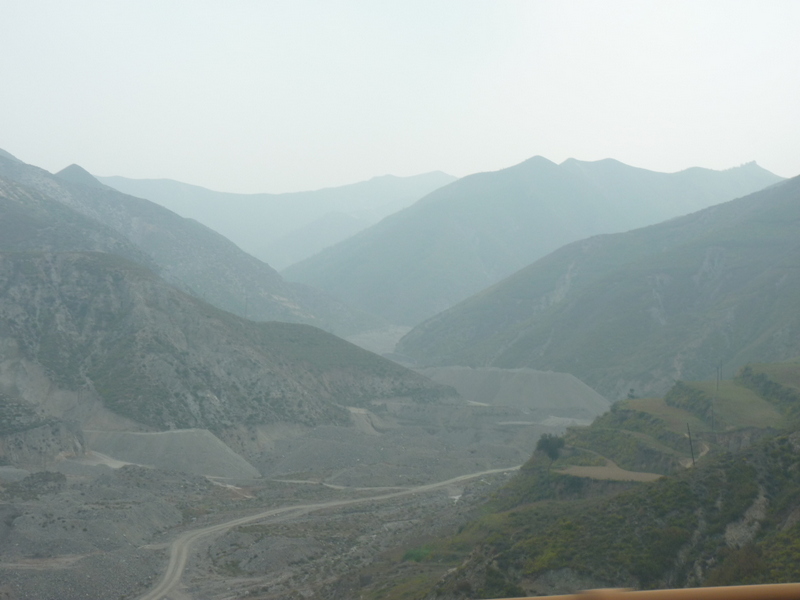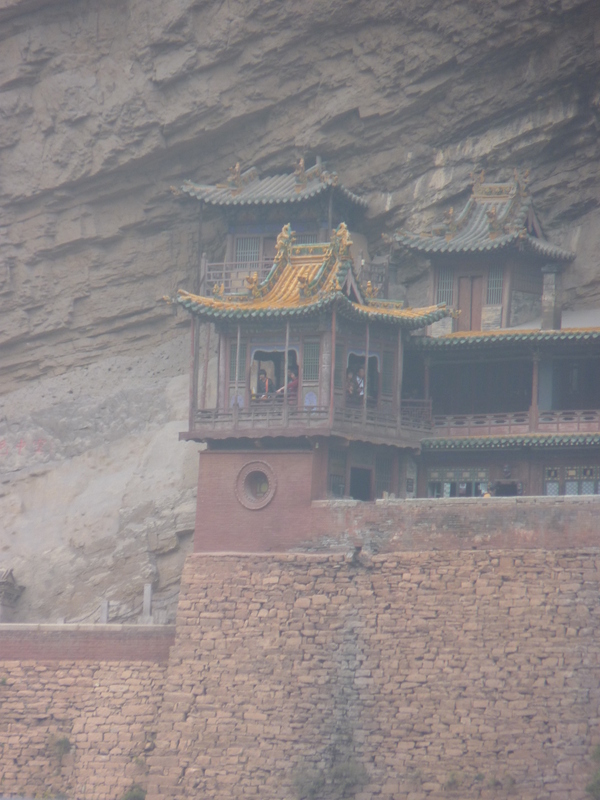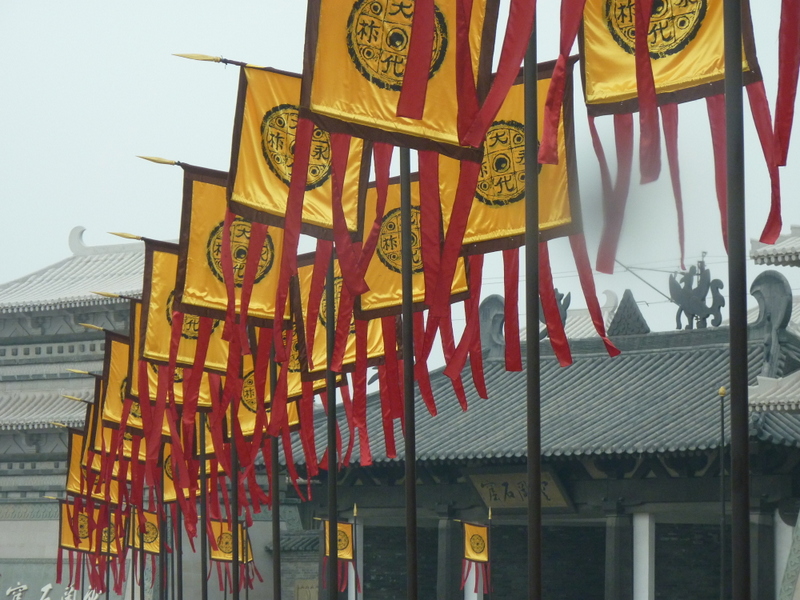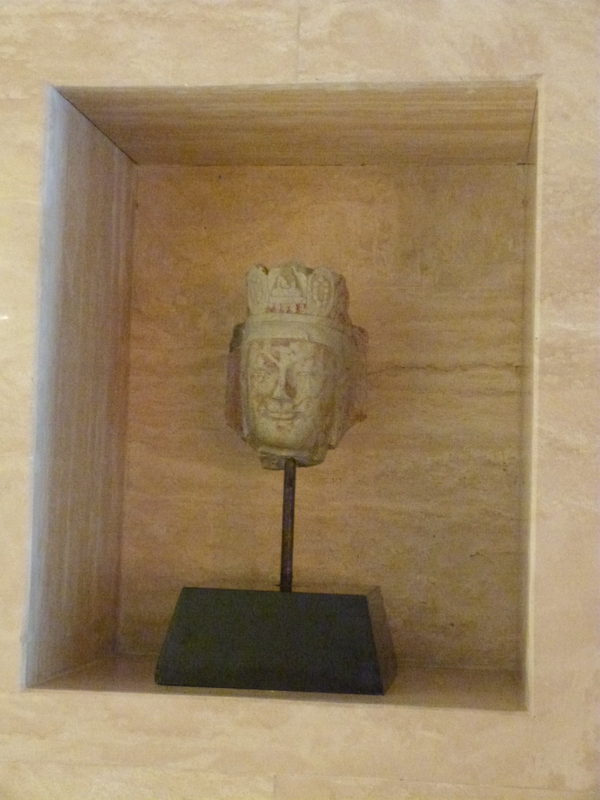 07-10-2012 om 00:00 geschreven door lucas
06-10-2012

YES to Pingyao
Lucky I arrived in late afternoon, so could take pics without too many of them showing, and… got a free People's Opera Theatre performance thrown in at 8pm.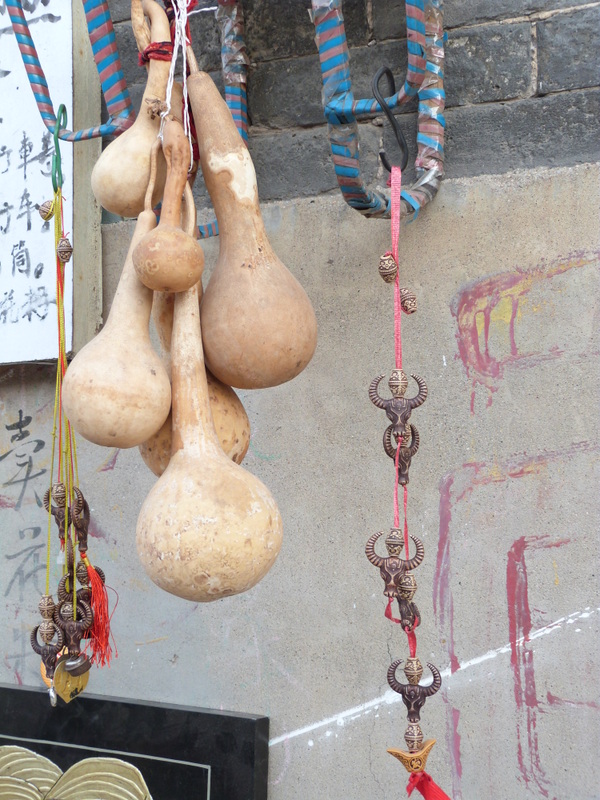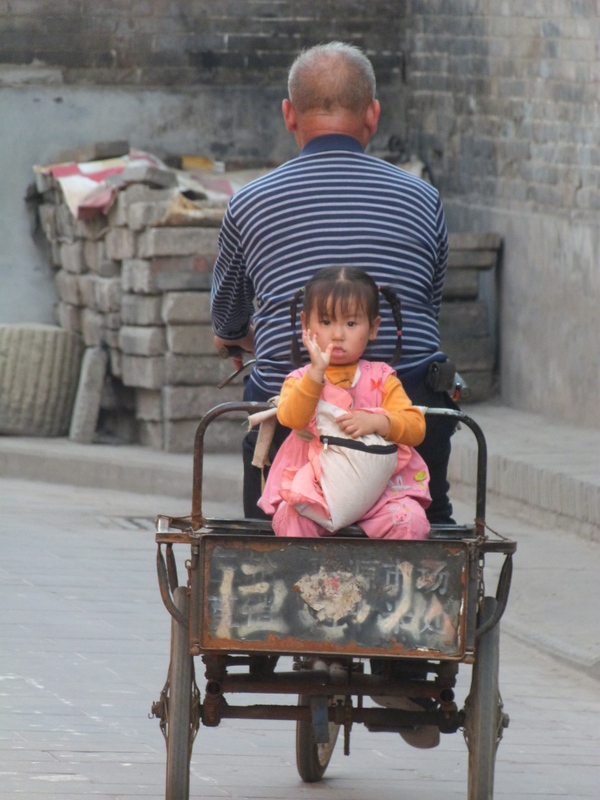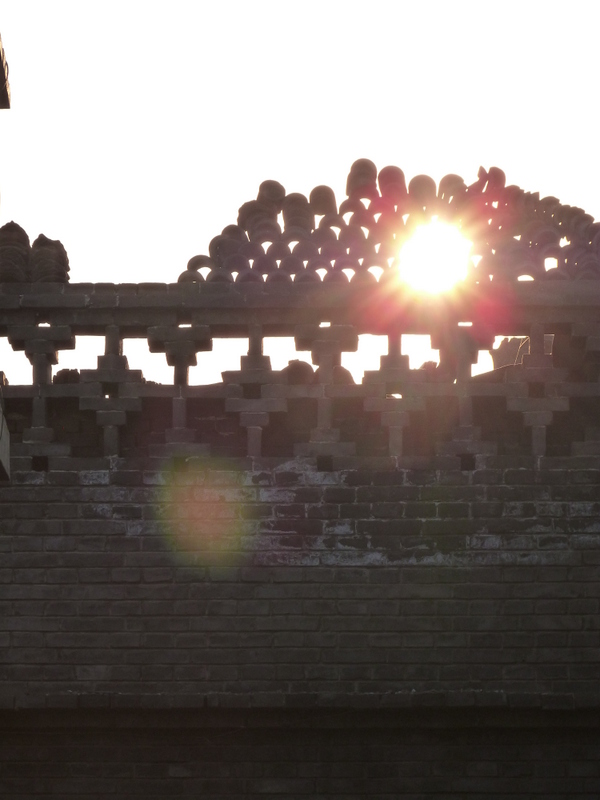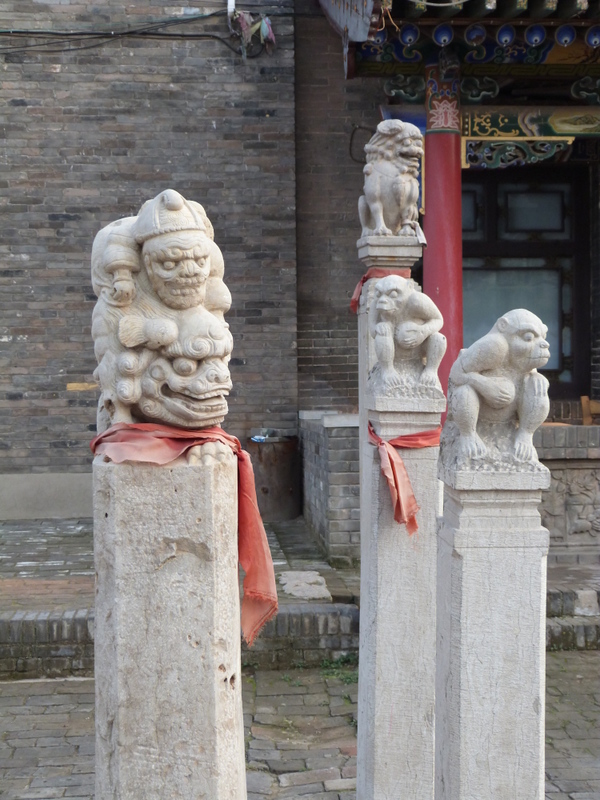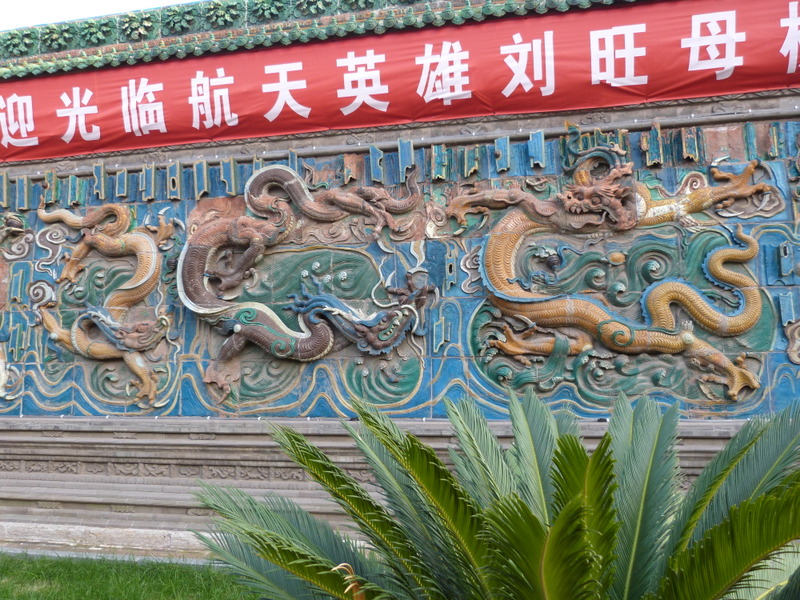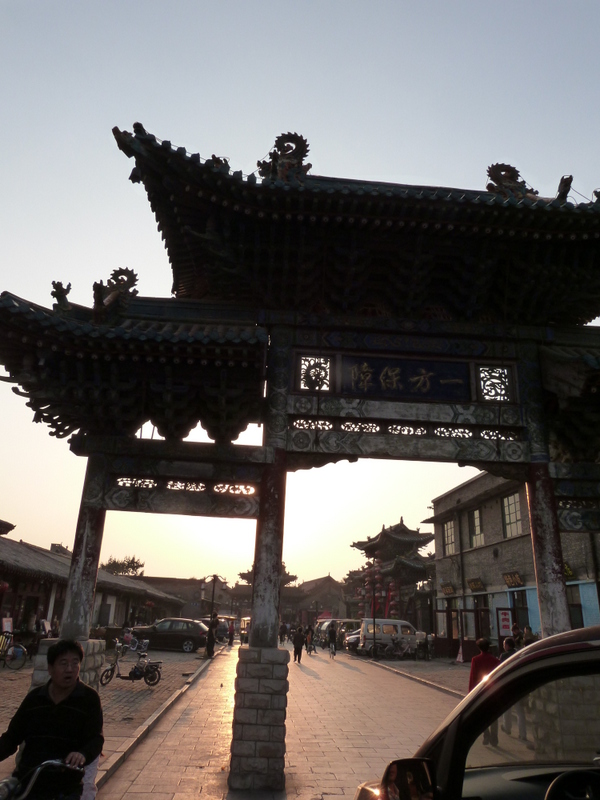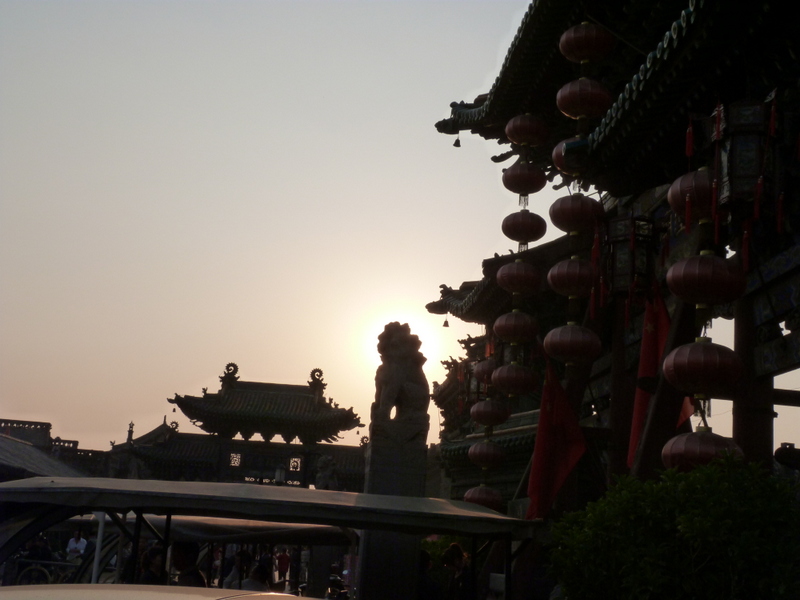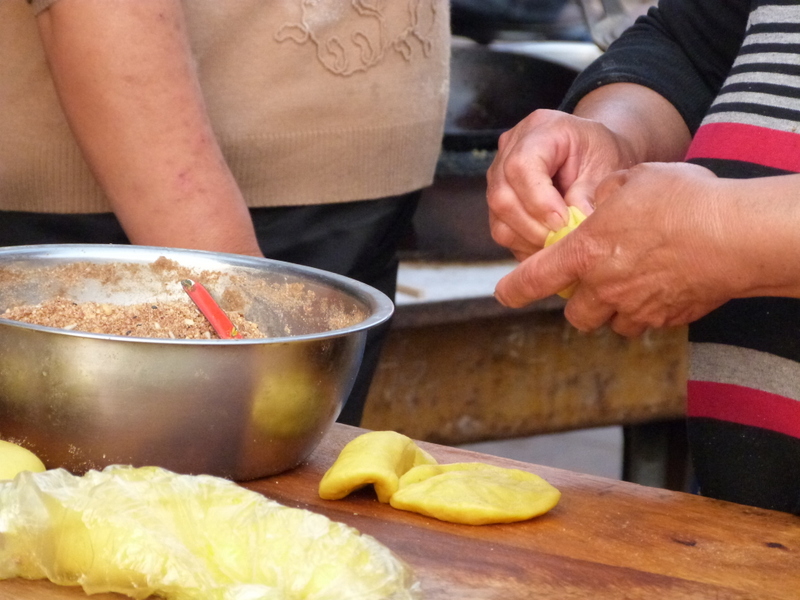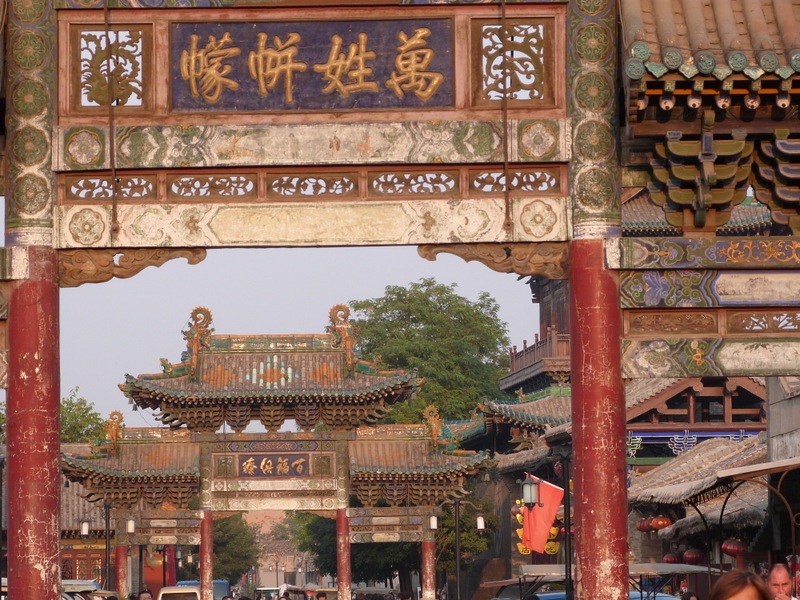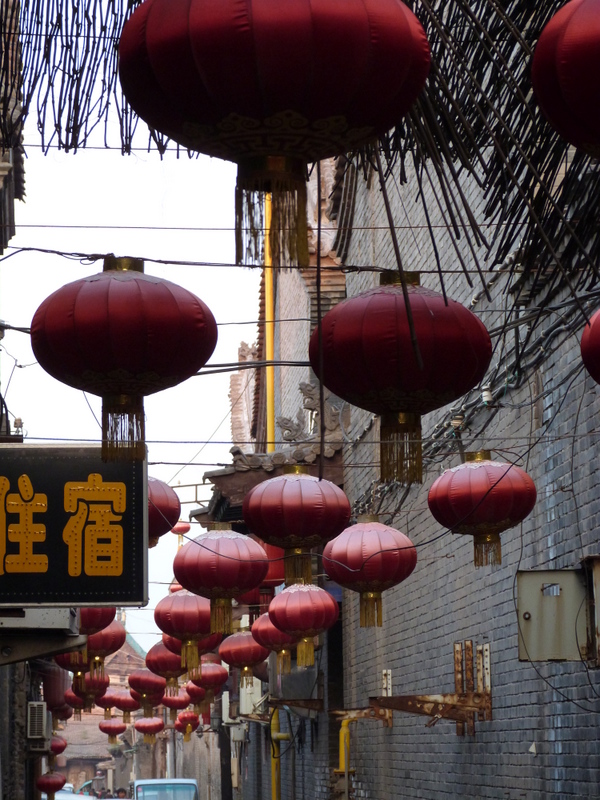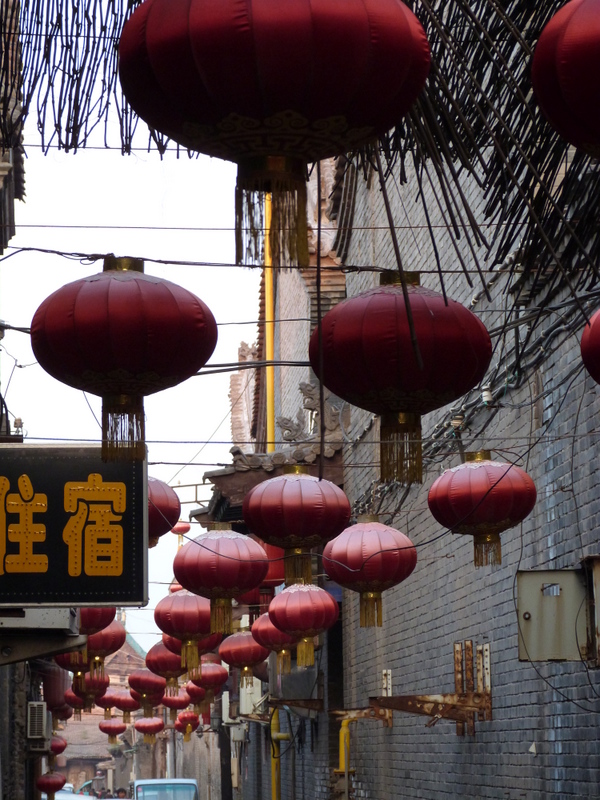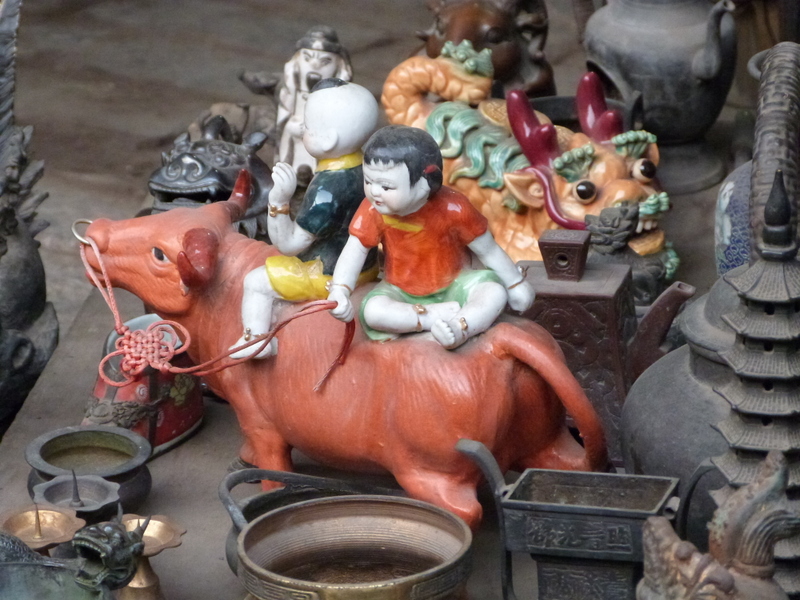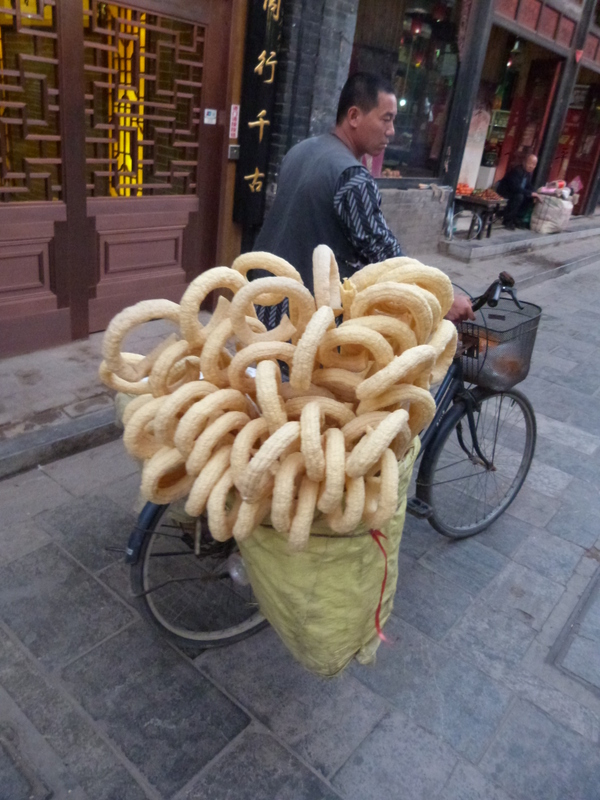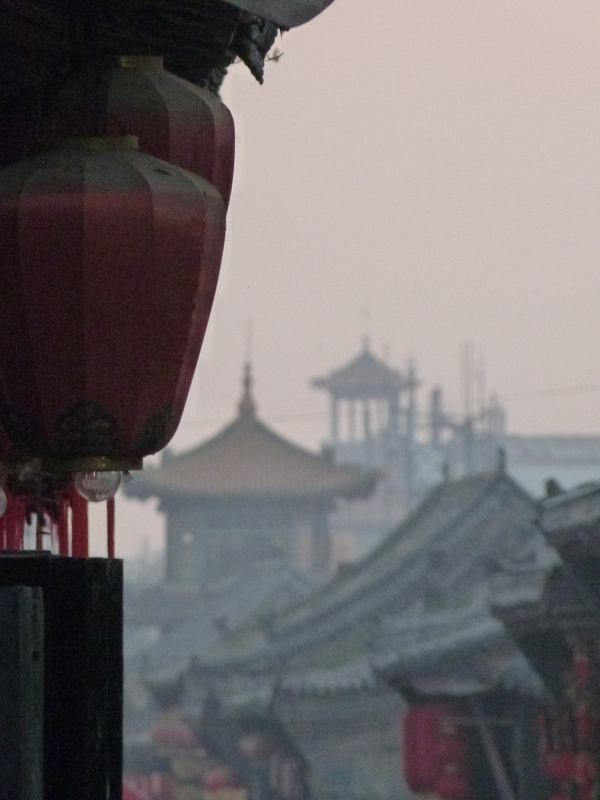 06-10-2012 om 00:00 geschreven door lucas

Gastenboek


Druk op onderstaande knop om een berichtje achter te laten in mijn gastenboek