klik eens op deze
meneer,en dan begrijpt
u de aktie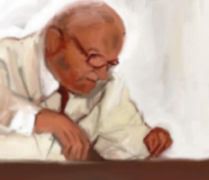 Vogelbescherming


Dropbox


Druk op onderstaande knop om je bestand naar mij te verzenden.


I am a Wild Earthling.
I do not identify with illusory (and illegitimate) nation-state constructs nor do I require such constructs to verify and validate the legitimacy of my existence.
An infiltrator and subverter of institutions of indoctrination,an anti-authoritarian and an insurgent anarchist, and gravitate towards insurrectionist and anti-civilization tendencies.
It's just a matter of whose.
Anti New World Order!
"for our children, and our children's children"
I am a seeker, searching for truth, special behind the lies that the Goverments try to tell us.
Do not believe everything, discover your own truth!!
And please do not alowed that they take advantage of you. Open your eyes!
Take care my friends
Stay Wild & Free..
Ik ben een Wilde aardbewoner.
Ik indentificeer me niet met illusoire (en onwettige) natiestaat constructies, noch heb ik dergelijke constructies nodig om de legitimiteit van mijn bestaan te verifiëren en te valideren
Een infiltrant en subverter van instellingen van indoctrinatie, een anti-autoritaire en een opstandige anarchist, met subversieve rebellerende en anti-beschaving tendencies.
Het is gewoon een kwestie van wie ben je...

Anti Nieuwe Wereld Orde!

"Voor onze kinderen en kleinkinderen"

Ik ben een zoeker,
op zoek naar de waarheid, speciaal achter de leugens die de regeringen en religies ons proberen te vertellen.
Geloof niet alles, ontdek je eigen waarheid !!
En sta alsjeblieft niet toe dat zij profiteren van je.
Laat je niet manipuleren..
Open je ogen!
Wees voorzichtig mijn vrienden

Blijf Wild & VRIJ ..!!!
TREE TEARDROP


U kan mij vinden op blogplaats 110

Verhalen van een Bosheks.
UIT LIEFDE VOOR DE DIEREN!

Maart 21 !


*


We celebrate the Spring Equinox
We gather our coven with care
We'll cast the sacred circle with rocks-
though the earth is no longer bare.
We dance on green grass-
We praise the sky blue…
We thank the God/dess for what each has,
and dance in the morning dew.

We see the Mother's soft tints
laid lightly on the earth,
though these are but little hints
of the wonders of rebirth.

We finish our Spring-time rites
and close the circle down,
knowing we have reached new heights
our love and joy abound.

I'll honor the God/dess in my heart,
and always remember when-
merry we'd meet, merry we'd part,
and merry we'd meet again!

Blessed Ostara To My Brothers and Sisters in the Northern hemisphere!
20-03-2011 om 15:59 geschreven door debosheks


Knut overleden!


Knut is overleden , ik hoop dat hij en zijn toegewijde verzorger Thomas Dörflein
elkaar weer hebben gevonden over de Regenboogbrug !

Knut, the celebrity polar bear,
died suddenly
in his compound at the Berlin Zoo on Saturday afternoon, March 19. He waded into the water in his enclosure before having a short spasm and then dying in front of hundreds of zoo visitors.
Bear keeper Heiner Kloes from the zoo said the four-year-old was alone in his compound. He says the cause is not yet clear.
He Was In The Water, And Then He Died
'He was by himself in his compound, he was in the water, and then he was dead,'
said Mr Kloes
. ' He was not sick, we don't know why he died.'
post mortem will be conducted on Monday to try pinpoint his cause of death, he said.
The
Daily Mail
reports:
The polar bear rose to global fame after he was rejected by his mother when he was born in captivity on December 5, 2006. The fluffy cub was shown to the public 15 weeks later, and attendance at the zoo has roughly doubled since, officials said.

The resulting 'Knutmania' led to a 2007 Vanity Fair cover with actor Leonardo DiCaprio shot by famed photographer Annie Leibovitz.

Though the zoo has never released exact numbers, Knut merchandise including postcards, key chains, candy and stuffed Knuts have brought in hundreds of thousands of euros.

Although Knut was the first polar bear to be born and survive at Berlin Zoo in more than 30 years, his tragic young life was blighted by tragedy from the start. Both he and his twin were rejected by their mother at birth and his unnamed brother died four days later.
Knut's Amazing Story
That was the beginning of Knut's amazing story. After spending 44 days in an incubator, he was given to the care of zoo keeper Thomas Dorflein, who spent countless hours with him. The two clearly formed a strong bond.
News of the cub's miraculous survival was picked up by the world's media and the young cub became the zoo's top attraction.
But tragedy struck again before Knut's second birthday in 2008, when Mr Dorflein died of a sudden heart attack at the age of 44. For several weeks following his keeper's death, Knut seemed to suffer from constant depression.
And now Knut is gone.
Knut Was Only Four Years Old - What Happened?
The life expectancy of polar bears in the wild is between 15 and 20 years, but animals in captivity can live even longer because they are not exposed to hunger, thirst or infections. So what happened to Knut?
Hopefully we will find out, but meanwhile, here's a cute video of the young Knut with his beloved keeper:
20-03-2011 om 15:38 geschreven door debosheks


Earthlings full version !

20-03-2011 om 10:40 geschreven door debosheks


NMa: honderd meldingen over misbruik Rendac en meer...


*

Varkensziekte treft steeds meer paarden


De varkensziekte Ileitis, veroorzaakt door de bacterie Lawsonia intracellularis, komt bij steeds meer paarden voor. Paardendierenarts Kees Kalis van de GD spreekt over een ''opkomende ziekte''. Lees meer


Onderzoek naar incidenten tussen honden en schapen

Studenten van Helicon Velp doen onderzoek naar incidenten tussen honden en schapen. Ze willen weten hoe vaak het voorkomt dat honden schapen aanvallen. Ook zoeken ze naar oplossingen voor dit probleem. Lees meer

Nieuwe wiki over tekenziekten bij paarden

Nieuwe teken brengen nieuwe ziekten met zich mee. Wat dit voor gevolgen heeft voor paarden staat beschreven in de nieuwe wiki Tekenziekten bij paarden. De wiki is gemaakt in samenspraak met tekenexpert en dierenarts Catherine Butler. Lees meer

NMa: honderd meldingen over misbruik Rendac

Bij de Nederlandse Mededings Autoriteit (NMa) zijn circa honderd meldingen binnen gekomen over economisch machtsmisbruik door destructiebedrijf Rendac. ''We hebben contact met het Platform en wachten nog even een formele klacht af'', zegt een woordvoerster. Lees meer

Vaccinatie houdt Q koorts niet geheel tegen

De vaccinatie tegen Q-koorts is niet 100 procent effectief. Onlangs is op een melkgeitenbedrijf in Heeten in de provincie Overijssel de Q-koortsbacterie opgedoken. Het bedrijf moet volgens nieuwe Voedsel- en Warenautoriteit (nVWA) extra hygiënemaatregelen treffen. Lees meer

Kippen hebben inlevingsvermogen

Kippen blijken te beschikken over empathie ofwel inlevingsvermogen. Dat komt naar voren uit onderzoek van de Universiteit van Bristol. Het is voor het eerst dat empathie op wetenschappelijke wijze is vastgesteld. Lees meer

Kinderboerderijen strijden om Actief Award

Zeven kinderboerderijen gaan de komende maanden met elkaar de strijd aan om de Actief Award. Ze organiseren allerlei activiteiten die punten opleveren. Wie de meeste punten heeft gaat door naar de eindstrijd op 24 september. Lees meer

Paard graast meer bij beperkte weidegang

Paarden die beperkte weidegang krijgen, gaan in de periode dat ze in de wei lopen meer grazen. Dat blijkt uit onderzoek van de Aberystwyth Universiteit in Wales. De onderzoeksresultaten zijn van belang voor paardenhouders die hun dieren een deel van de dag in de stal houden. Lees meer

Onderzoek hobbydierhouders: win een waardebon van € 250

Alexandra Feddema, vierdejaarsstudent aan de CAH Dronten, doet marktonderzoek onder hobbymatige dierhouders in Nederland. Ze gaat in kaart te brengen wat de wensen en behoeften van hobbymatige dierhouders zijn. Doe mee met het onderzoek en maak kans op een waardebon van 250 euro. Klik hier

MKZ is 'gecontroleerde tijdbom'

Dit jaar is het tien jaar geleden dat de MKZ-crisis in Nederland toesloeg. Talloze varkens, schapen, geiten en koeien werd geruimd, ook dieren van hobbyboeren. Levende Have-hoofdredacteur Jinke Hesterman blikt in De Stentor terug op de ontreddering van destijds en wat er sindsdien is veranderd. Lees meer

Aanbieding: Bouwtekeningen van € 4,50 voor € 3,95
Het voorjaar komt eraan, de ideale tijd om een nieuw dierenverblijf te bouwen. Levende Have heeft de bouwtekeningen in de aanbieding. Maak gebruik van deze korting en ga naar de webshop.
20-03-2011 om 08:36 geschreven door debosheks


18-03-2011

Missing !!


*


Hello, I am sure you are very busy and have a lot going on but could you please take a few minutes to read this note and if you find it appropriate please send it out to your group if you own one or friends? We are trying to reach as many people as we possibly can. My twin sister Shiloh was in Japan during the earthquake and when the tsunami hit. The websites below have the information needed to locate and bring her home. If you are in Japan or know someone there, please take a look and help search if you can. We are desperately waiting for news.

Thank you,

Isolde Firecaster

http://findshiloh.blogspot.com/2011/03/help-us-find-shiloh-c-k-davis-c-k.html

http://japan.person-finder.appspot.com/view?id=japan.person-finder.appspot.com%2Fperson.4199190

Ajude a encontrar Shiloh C. K. Davis se você sabe onde ela está, por favor envie um email para

あなたは彼女がメールを送ってくださいされている知っていればシャイCkさんさんを見つけるのを手伝って

Ayudar a encontrar Shiloh C.K. Davis si usted sabe dónde está por favor envíe un correo electrónico a

Aider à trouver Shiloh C.K. Davis si vous savez où elle est s'il vous plaît envoyez un courriel à

مساعدة في العثور على شيلوه كورونا ديفيس إذا كنت تعرف أين هي الرجاء ارسال بريد الكتروني الى

Aiutaci a trovare Shiloh C.K. Davis se si sa dove si trova si prega di inviare una email a

Hilfe finden Shiloh C.K. Davis, wenn Sie, wo sie ist senden Sie bitte eine E-Mail zu wissen

그녀가 이메일을 보내시기 바랍니다 어딨는지 알면 샤일로 클락 즐거운 데이비스를 찾을 도움말

FindShiloh@aol.com
18-03-2011 om 22:09 geschreven door debosheks

16-03-2011

Hond weigert na aardbeving vriendje te verlaten !

16-03-2011 om 09:59 geschreven door debosheks

Japanse vrouw !


Mijn vrienden in Japan proberen me zo goed mogelijk op de hoogte te houden van de ernstige toestanden daar.
Ik kreeg deze foto van een jonge japanse vrouw, aangeslagen, koud, moe, hongerig en dakloos, maar met haar kostbaarste bezit, haar hondje...


16-03-2011 om 08:47 geschreven door debosheks

15-03-2011

Open Letter !


*

---
An Open Letter To The World
We stand at a unique time in our history, the rise of the internet and computer technology have contributed to an unparallelled rate of prosperity for the First World. We have created for ourselves and empire unlike any other, a global network of constant trade and communication, a new age of technological advancement. We have come a long way from our humble roots in the Industrial Revolution and the days of Manifest Destiny. We are now pioneers on new digital frontiers expanding our domain from the quantum world to the far reaches of space.
And yet, the empire faces a crisis, a global recession, growing poverty, rampant violence, corruption in politics, and threats to personal freedom. As it was before in other times of crisis, the old stories have begun to repeat themselves. The half truths, this time repeated nightly on cable news and echoed through a series of tubes onto the internet: the empire is strong, change is unwise, business as usual is the answer. In times of uncertainty there are those who seek to add to the confusion, to prey on our insecurities and fears. Those who would seek to keep us divided for their own gain. The pervasive strategy takes many very convincing forms: Liberals and Conservatives, Christians and Muslims, Black and White, Saved and sinner.
But something unexpected is happening. We have begun telling each other our own stories. Sharing our lives, our hopes, our dreams, our demons. Every second, day in day out, into all hours of the night the gritty details of life on this earth are streaming around the world. As we see the lives of others played out in our living rooms we are beginning to understand the consequences of our actions and the error of the old ways. We are questioning the old assumptions that we are made to consume not to create, that the world was made for our taking, that wars are inevitable, that poverty is unavoidable. As we learn more about our global community a fundamental truth has been rediscovered: We are not so different as we may seem. Every human has strengths, weaknesses, and deep emotions. We crave love, love laughter, fear being alone and dream for a better life.
You must create a better life.
You cannot sit on the couch watching television or playing video games, waiting for a revolution. You are the revolution. Every time you decide not to exercise your rights, every time you refuse to hear another view point, every time you ignore the world around you, every time you spend a dollar at a business that doesn't pay a fair wage you are contributing to the oppression of the human body and the repression of the human mind. You have a choice, a choice to take the easy path, the familiar path, to walk willingly into your own submission. Or a choice get up, to go outside and talk to your neighbor, to come together in new forums to create lasting, meaningful change for the human race.
This is our challenge:
A peaceful revolution, a revolution of ideas, a revolution of creation. The twenty-first century enlightenment. A global movement to create a new age of tolerance and understanding, empathy and respect. An age of unfettered technological development. An age of sharing ideas and cooperation. An age of artistic and personal expression. We can choose to use new technology for radical positive change or let it be used against us. We can choose to keep the internet free, keep channels of communication open and dig new tunnels into those places where information is still guarded. Or we can let it all close in around us. As we move in to new digital worlds, we must acknowledge the need for honest information and free expression. We must fight to keep the internet open as a marketplace of ideas where all are seated as equals. We must defend our freedoms from those who would seek to control us. We must fight for those who do not yet have a voice. Keep telling your story. All must be heard.

All content on this website is automatically licensed under a Creative Commons Attribution license. You are free to redistribute and/or remix it, but you have to credit the author, or, if the author is unknown ("Anonymous"), place a backlink to the corresponding page on AnonNews and attribute it to "Anonymous".
http://www.anonnews.org/?p=press&a=item&i=568

15-03-2011 om 15:59 geschreven door debosheks


Slang bijt vrouw in borst !


*

Orit Fox screams in pain as a snake bites her left breast during a photo shoot.
A busty model and an angry snake together for a photo shoot – what could possibly go wrong?

Orit Fox's attempt at seductive posing with a massive boa took a bizarre turn when the snake bit one of the Israeli B-Lister's surgically enhanced breasts in the middle of a shoot for a Tel Aviv radio station, ABC of Spain reported.

All was going well for the silicone-addicted Fox until she tried to ramp up the sex factor by licking the snake. The move proved costly as she loosened her grip on the reptile, which went straight for the model's left breast implant and latched onto it for several seconds before being pulled off by an assistant.

Fox was rushed to a local hospital, where she was given a tetanus shot.

According to several media sources, the snake wasn't so lucky and died of silicone poisoning.
With News Wire Services


15-03-2011 om 12:36 geschreven door debosheks


JAPAN: Message to Public & #4 Reactor on FIRE!


*

www.youtube.com
There is NO DANGER TO HUMAN HEALTH! BUT please NO ONE should be within 20 miles AND people after 20 miles SHOULD NOT GO OUTSIDE. lmao. FOR COMPARISON: 19 Miles around CHERNOBYL were evacuated during that incident. RECAP: Reactor 1 - outter containment building exploded, partial meltdown, Interior
15-03-2011 om 09:52 geschreven door debosheks
14-03-2011

Kill The Kitty !

*

www.youtube.com
Town of Hempstead Shelter Director Pat Horan cheers"kill the kitty, kill the kitty" as a shelter worker strangles a defenseless kitten.
14-03-2011 om 18:41 geschreven door debosheks


Alberta, let's mend a broken spirit. ADOPTED!!


*
Alberta is an old German shepherd with three legs abandoned in a shelter in Istanbul.

A once majestic and proud animal that, because of a set of unfortunate circumstances finds himself, with an amputated leg, abandoned in a shelter in Turkey.
To animal lovers around the world there is not a worst sight that the sight of a broken spirit, and this is what I am showing you here today.
We need to find a home for Albert where he can spend the last years of his life surrounded by something that every dog deserves, a loving family.

Albert has a wonderful character, friendly to humans and animals, a great example of the best of his race... his only faults are that he is old, that he has three legs and that he was born in a society where animal feelings are rarely considered, and the moment they stop being useful they are discarded like garbage.

Please help me find a home for this amazing dog.

Adopted !!!!!!



De ene blind, ook gedaopteerd en de andere slechts 3 poten , allebei met een vreselijk verleden nu een gouden mandje !


14-03-2011 om 16:26 geschreven door debosheks


Nog meer inbreuk op privacy gestopt !


*

Plan korpschef voor dna-databank alom afgeschoten
---
(Novum) - Het ministerie van Veiligheid en Justitie ziet niets in het idee van de korpschef van de politie Rotterdam-Rijmond Frank Paauw om een databank met dna-profielen van alle Nederlanders aan te leggen. Ook de Tweede Kamer verwerpt het idee. De korpschef laat in een verklaring weten slechts een discussie te hebben willen beginnen.
De korpschef deed zijn uitspraken in een interview met de krant van Leefbaar Rotterdam. Paauw klaagt in het interview over het feit dat sommige moordzaken nu alleen worden opgelost doordat de dader opnieuw in de fout gaat, en pleit voor een dna-databank met daarin de profielen van alle Nederlanders.
Het ministerie van Veiligheid en Justitie vindt het idee van korpschef Frank Paauw van de politie Rotterdam-Rijnmond te ver gaan. "Ook in 2008 speelde de discussie. Het percentage mensen dat een misdrijf pleegt, is laag", zegt een woordvoerder. "We stonden toen op het standpunt dat de dna-registratie zich moet richten op die mensen, niet op iedereen. Dat vinden we nog steeds."
Ook een meerderheid in de Tweede Kamer is tegen. Kamerlid Tofik Dibi (GroenLinks) heeft aangekondigd Kamervragen te stellen over de uitlatingen van de korpschef. VVD en PvdA doen daaraan mee. "Gebruik van gegevens ten behoeve van opsporing: ja. Maar beperkingen en waarborgen zijn heel belangrijk", laat Kamerlid Jeanine Hennis (VVD) weten.
Ook andere partijen schieten het voorstel af. Fractievoorzitter Marianne Thieme (Partij voor de Dieren) spreekt van Big Brother-praktijken. Volgens D66-leider Alexander Pechtold schiet de korpschef uit de heup.
Naar aanleiding van de uitspraken van Paauw heeft de Rotterdamse politie maandag een verklaring uitgegeven. De korpschef vindt dat de politie meer zou moeten mogen om misdaden op te lossen. Hij wijst erop dat de pakkans van ernstige criminelen wezenlijk groter kan worden als er sneller dna mag worden afgenomen.
Hoewel er oog moet zijn voor de privacy, moet er volgens Paauw een afweging worden gemaakt. "Veiligheid heeft een prijs en die zal voor een gedeelte ten koste gaan van de privacy."
De dna-databank van het Nederlands Forensisch Instituut in Rijswijk bevat de profielen van ruim honderdduizend personen die een misdrijf gepleegd hebben of daarvan verdacht worden.
Frank Paauw is sinds 1 oktober korpschef van het politiekorps Rotterdam-Rijnmond. Hij is de opvolger van Aad Meijboom, die begin vorig jaar opstapte naar aanleiding van de strandrellen in Hoek van Holland.
14-03-2011 om 15:47 geschreven door debosheks


The Handsome Reason for Why I Became Vegan !

14-03-2011 om 13:40 geschreven door debosheks

E-mail mij


Druk op onderstaande knop om mij te e-mailen.


Gastenboek


Druk op onderstaande knop om een berichtje achter te laten in mijn gastenboek


DIERENVRIENDEN,
Voor de dieren in de opvang doen we alles, energie, tijd, liefde en geld is voor hun...echter met dit laatste redden we het niet en hebben we dringend hulp nodig!
Wilt U ons hier in steunen, het kleinste bedrag is WELKOM !

Indien u een bedrag aan onze stichting wilt schenken mag u dat doen op volgend rekeningnummer. Het geld wordt integraal besteed aan de dieren en hun verzorging, onderkomen en voeding.
Stichting/VZW The Animal Orphanage / TAO Foundation
Registratienummer

Kamer van Koophandel

: 41068459
ING 5270919
IBAN NL53INGB0005270919
BIC INGBNL2A
t.n.v. A.M.M. Booms
Someren, Nederland.
HELP ONS HELPEN !!!




Over mijzelf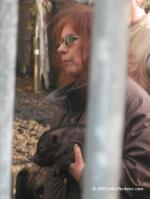 Ik ben
Leny
, en gebruik soms ook wel de schuilnaam
De Bosheks
.
Ik ben een vrouw en woon in
Planeet Aarde
(Heelal) en mijn beroep is
Medisch Entomoloog
.
Ik ben geboren op 22/05/0000 en ben nu dus
2016 jaar
jong.
Mijn hobby's zijn: Flora en Fauna, Muziek,Kunst,Humor,Boeken,PC,Paarden/Mensport,Films,enz..
Op deze planeet zijn we allemaal gemaakt uit hetzelfde genetische materiaal,dwz.dat alles wat leeft,eigenlijk onze broeders en zusters zijn!Zoals St.Franciscus ook de dieren aansprak met broeder wolf,zuster vogel en zuster bloem.HOU VAN ALLES WAT LEEFT!!!


U kan mij vinden op blogplaats 110