E-mail mij


Druk oponderstaande knop om mij te e-mailen.


Rondvraag / Poll


Is deze kalender van nut ?


Gastenboek


Druk oponderstaande knop om een berichtje achter te laten in mijn gastenboek

| | |
| --- | --- |
| Biologisch Dynamisch Ecologisch Tuinieren Maria THUN | |

.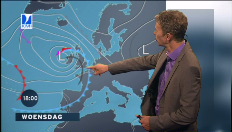 •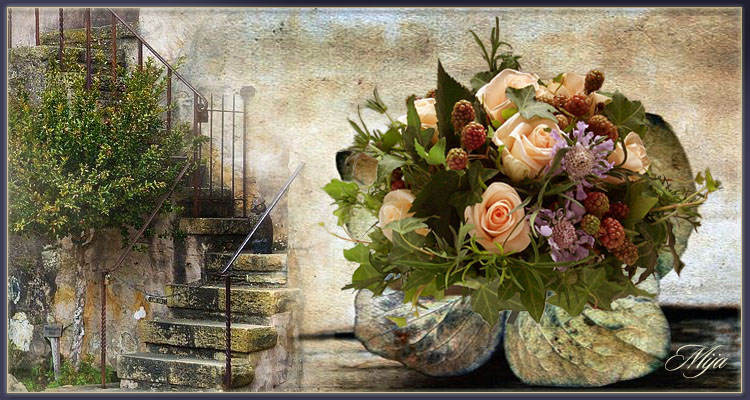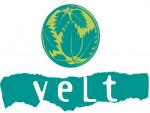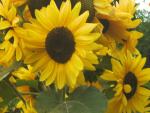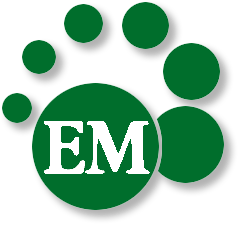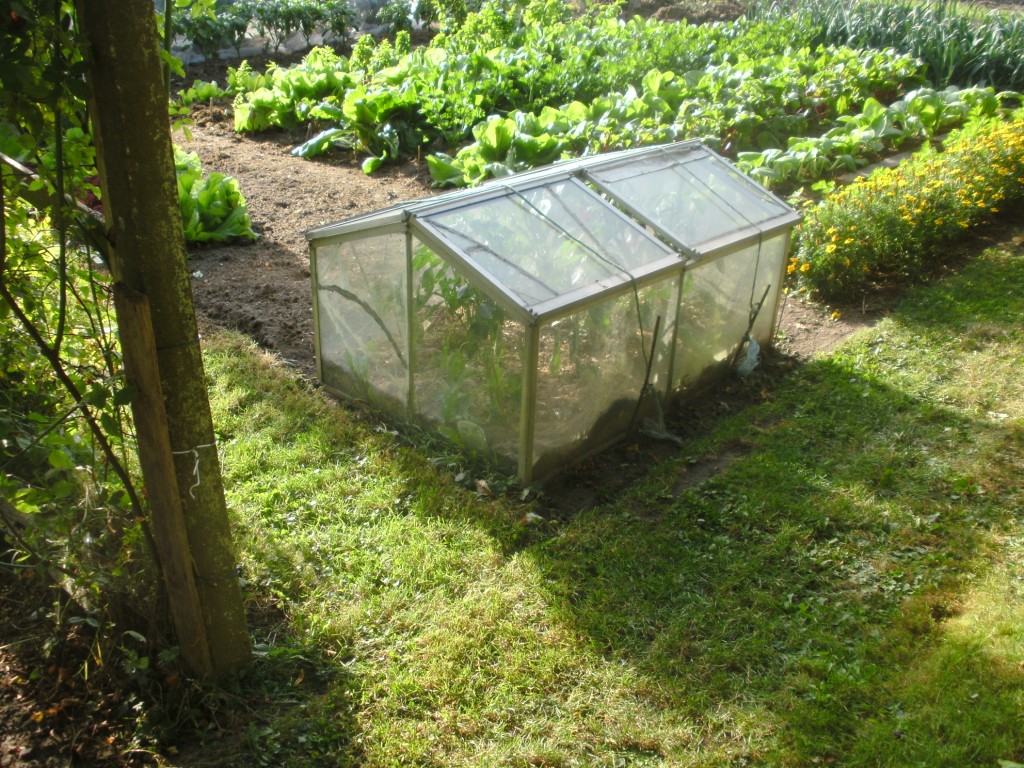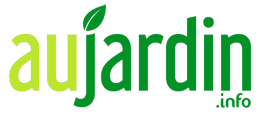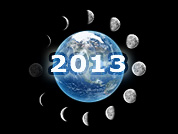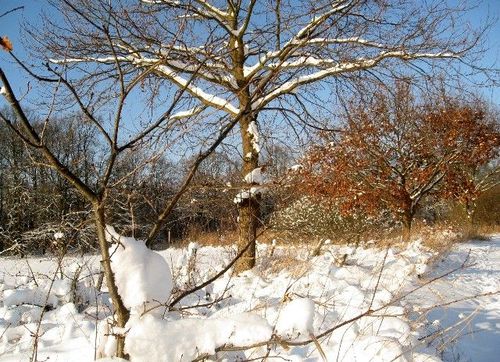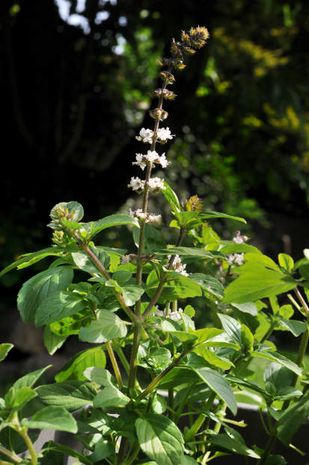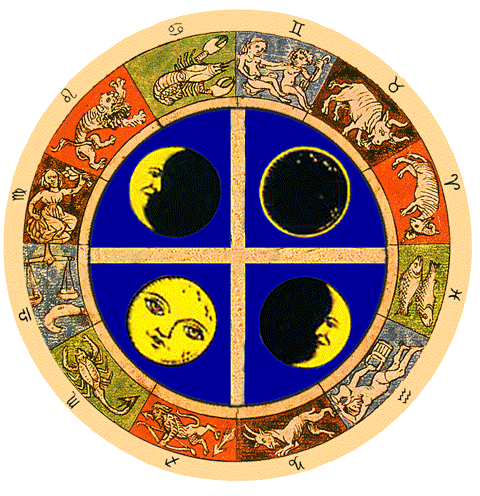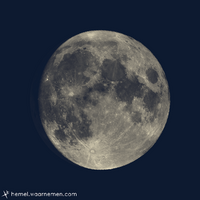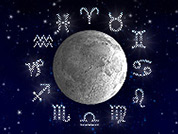 20-06-2018
JOAN BAEZ YT
1958
1959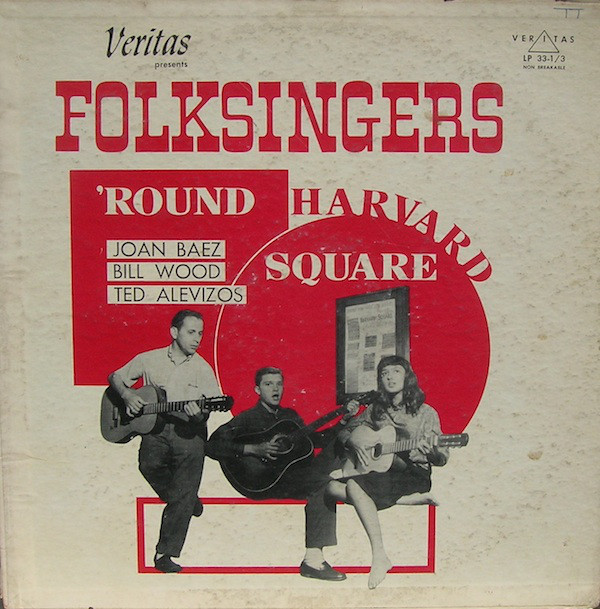 1960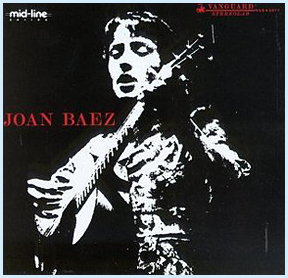 1961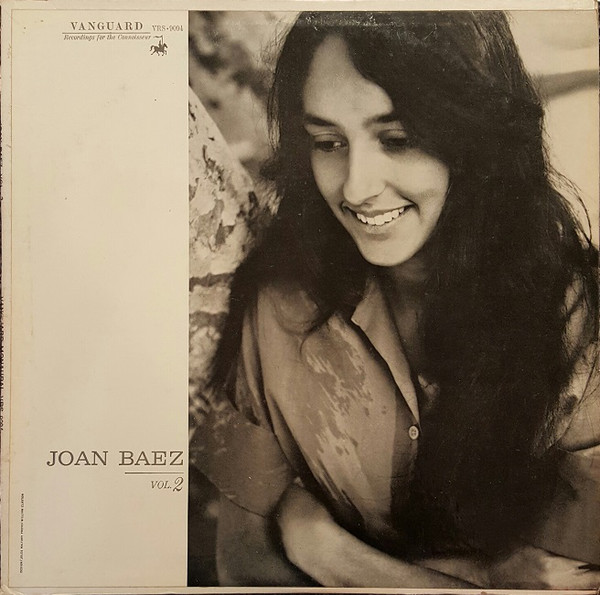 1962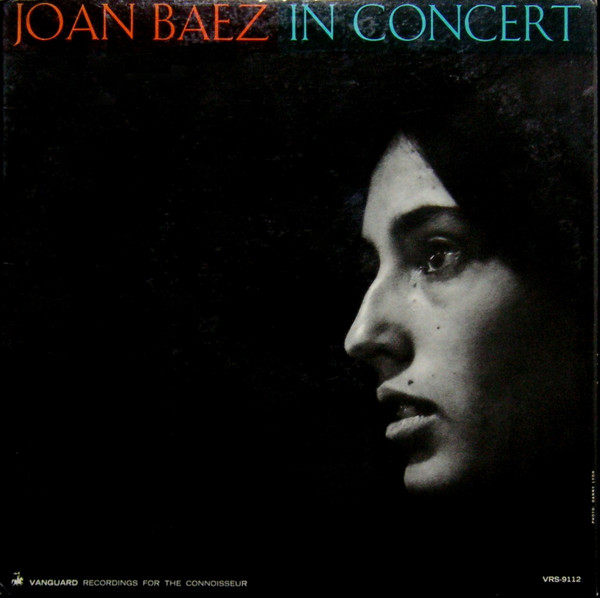 1963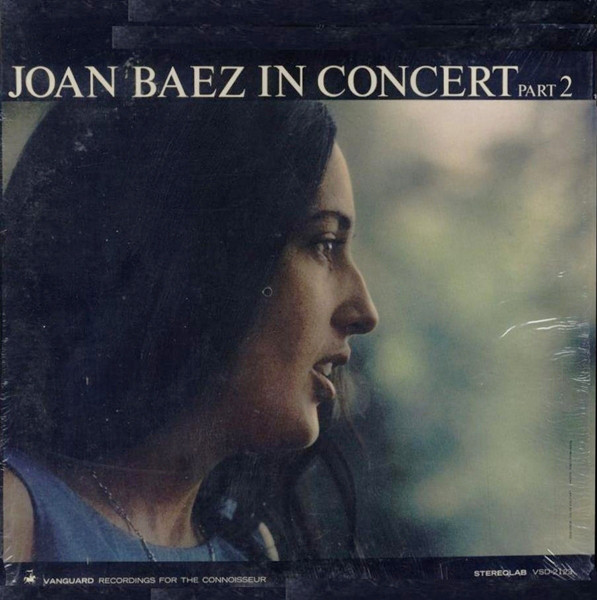 1964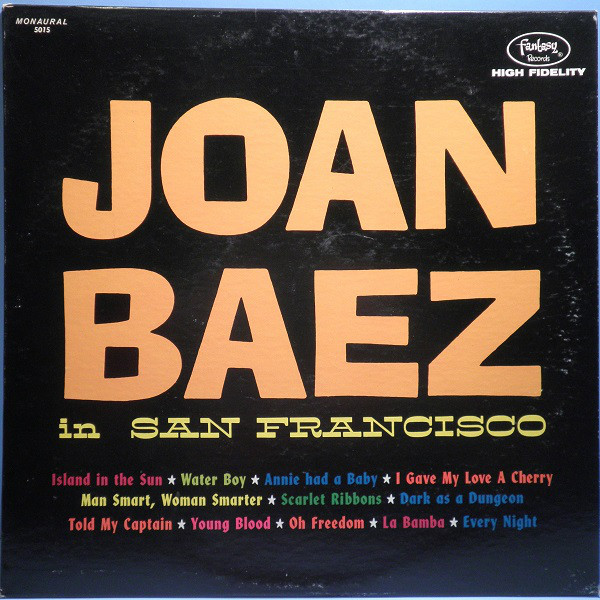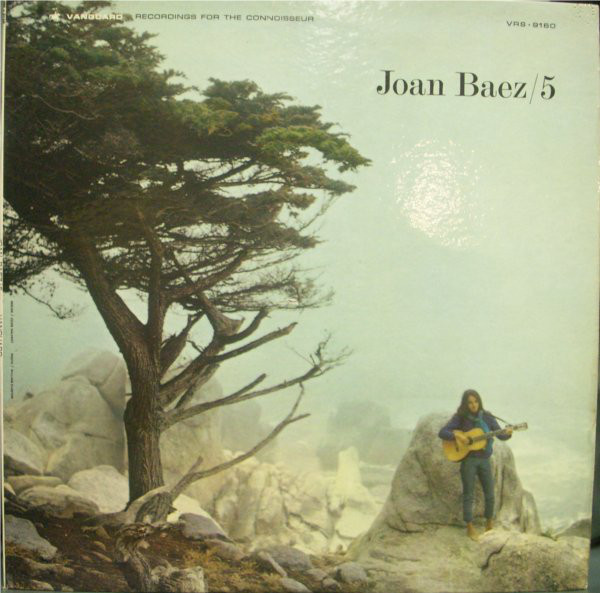 1965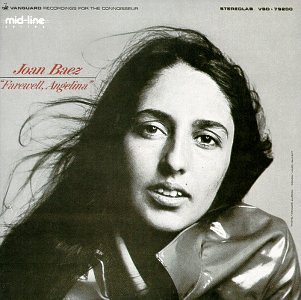 1966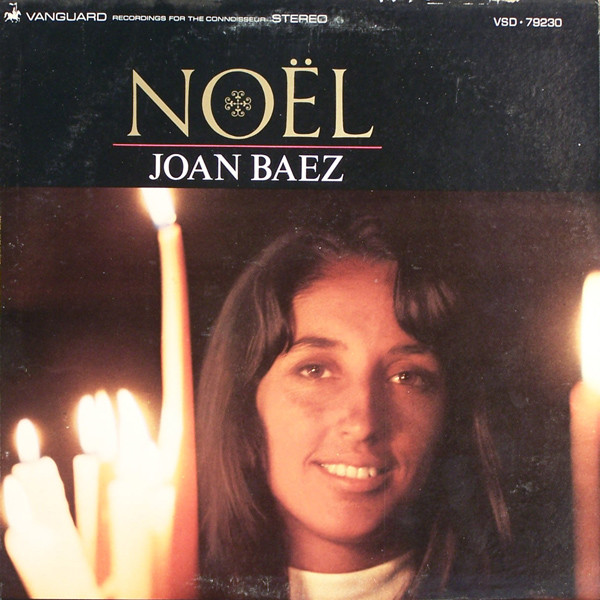 1967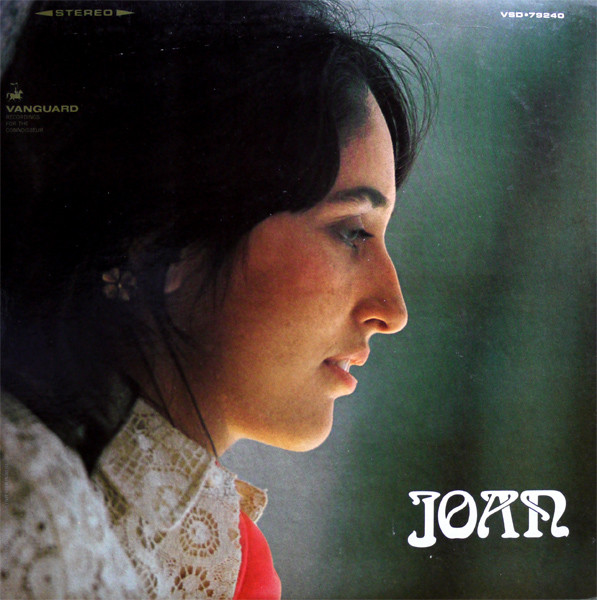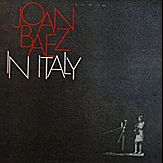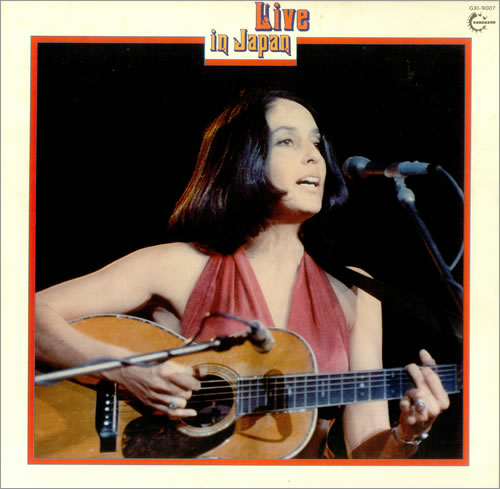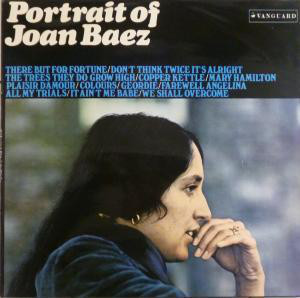 1968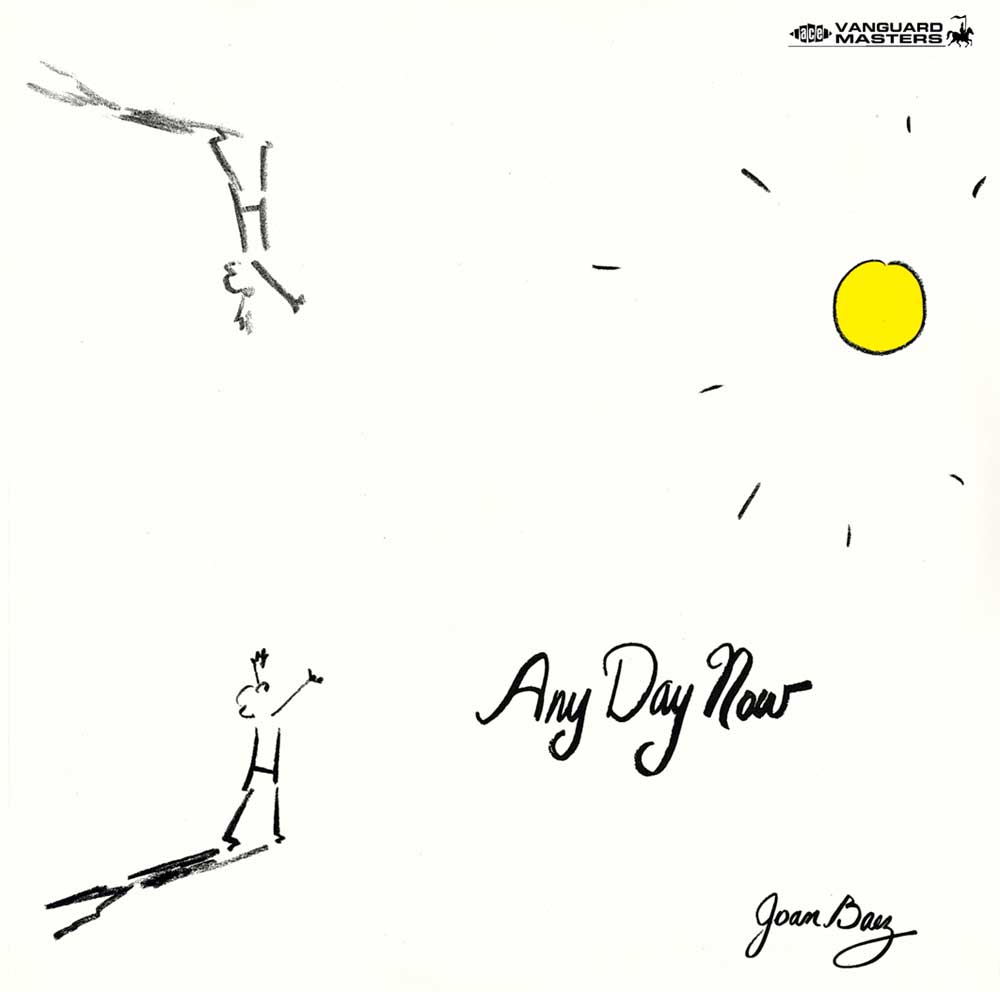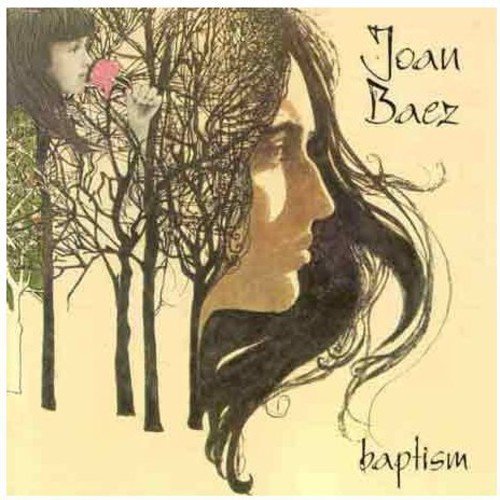 1969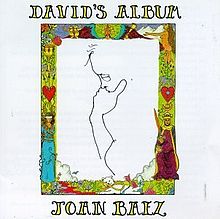 1970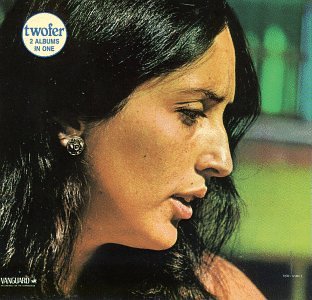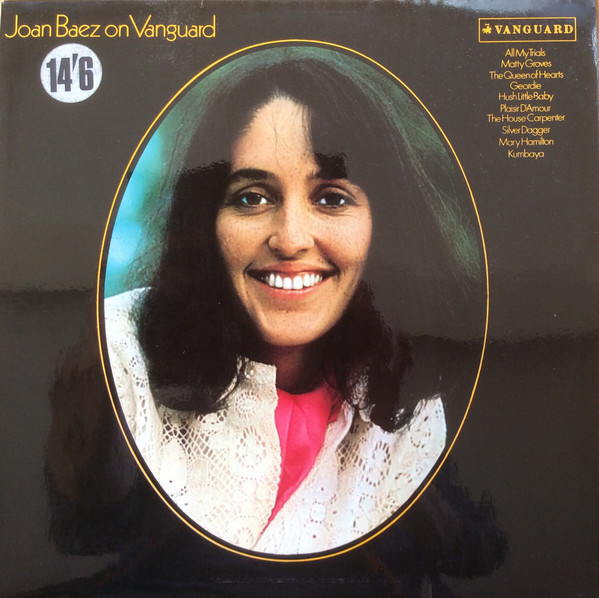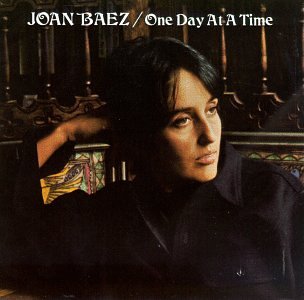 1971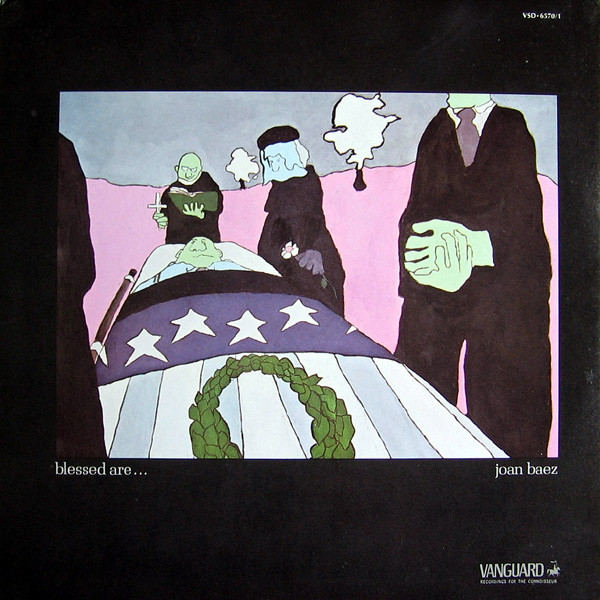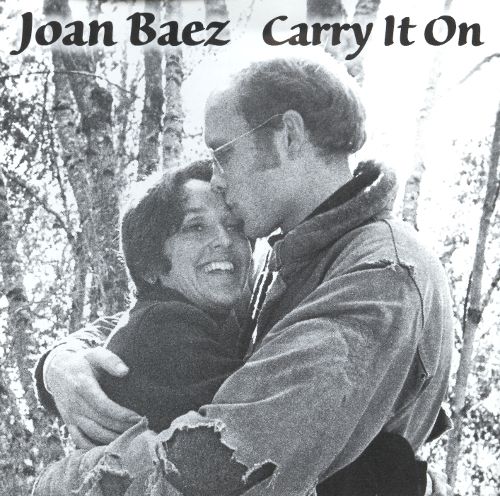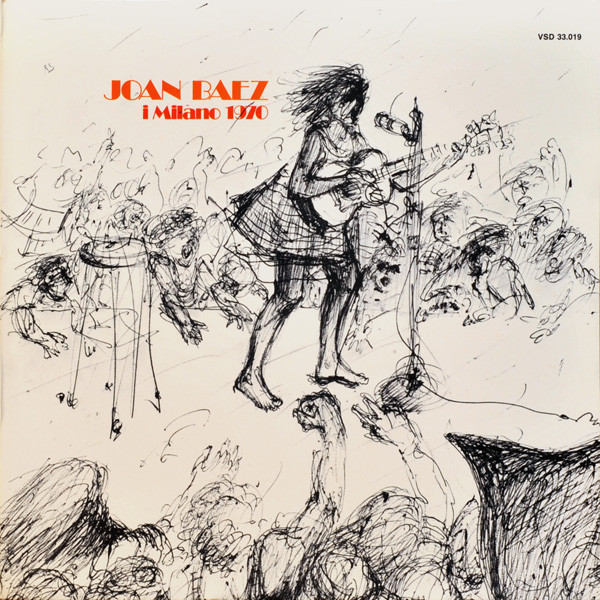 1972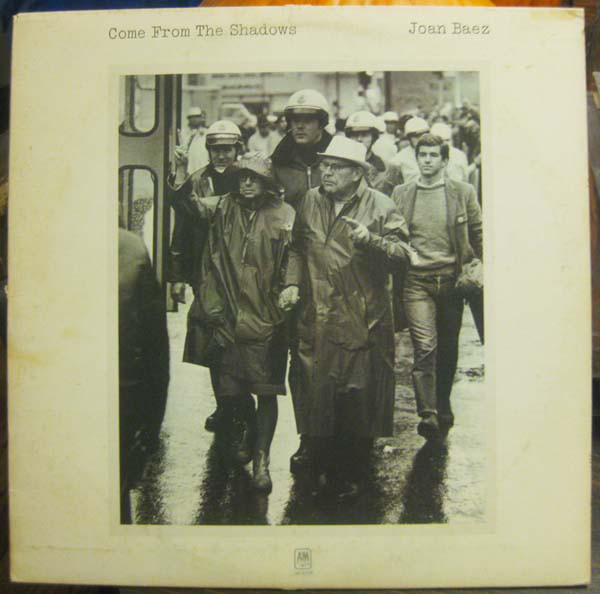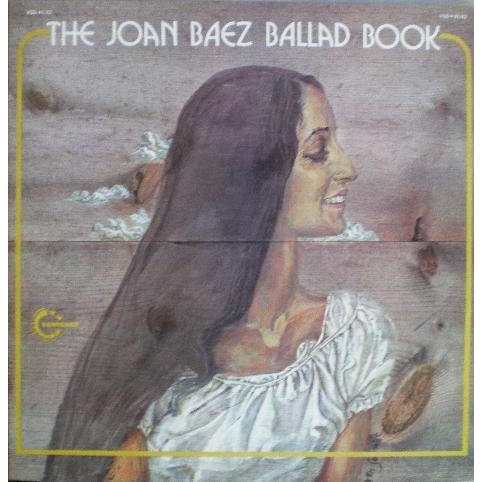 1973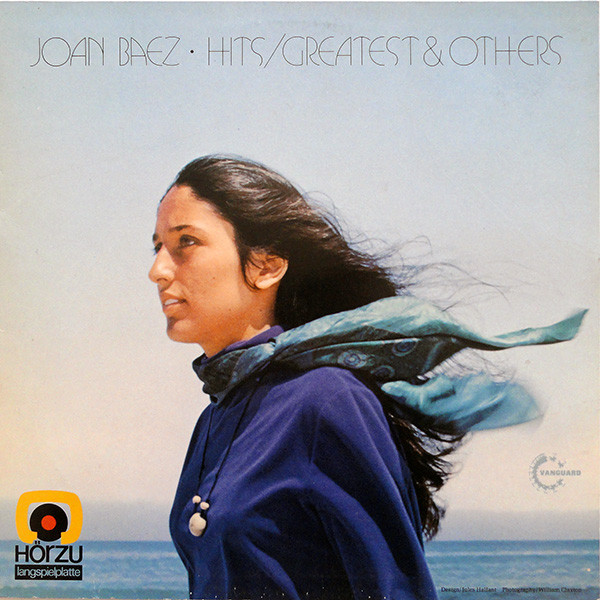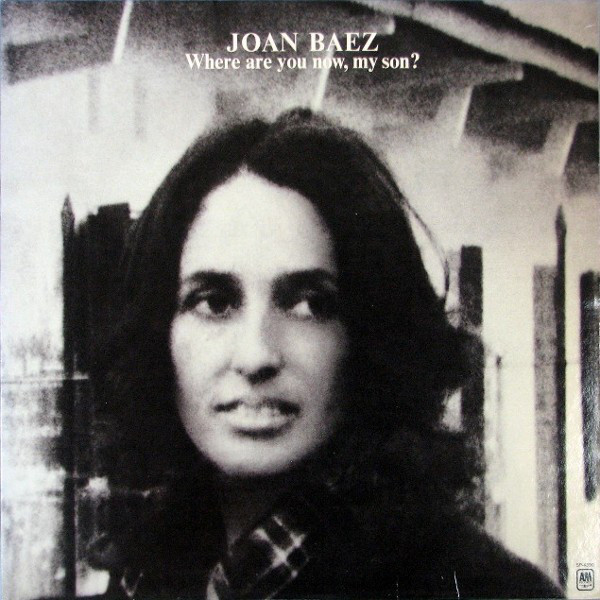 1974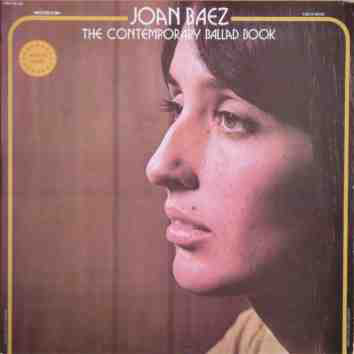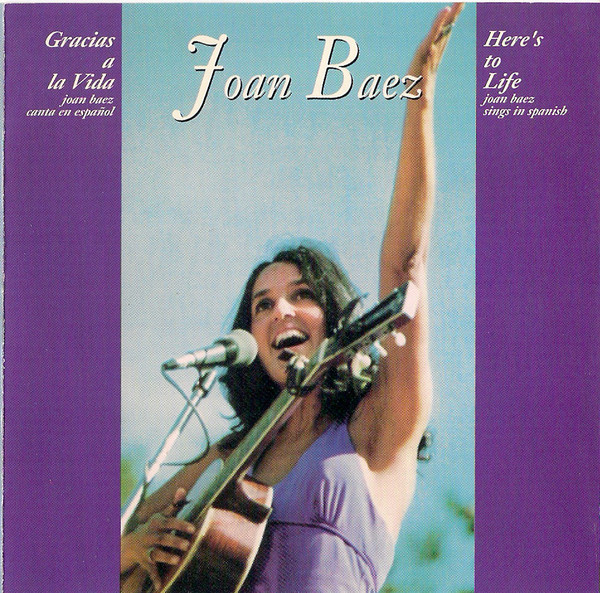 1975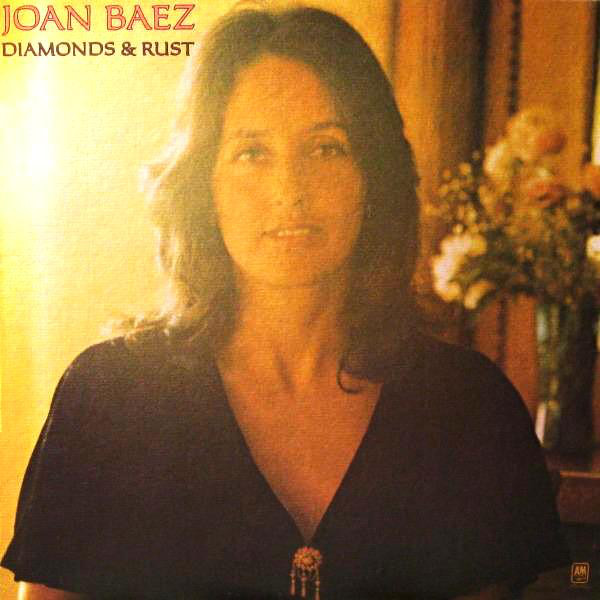 1976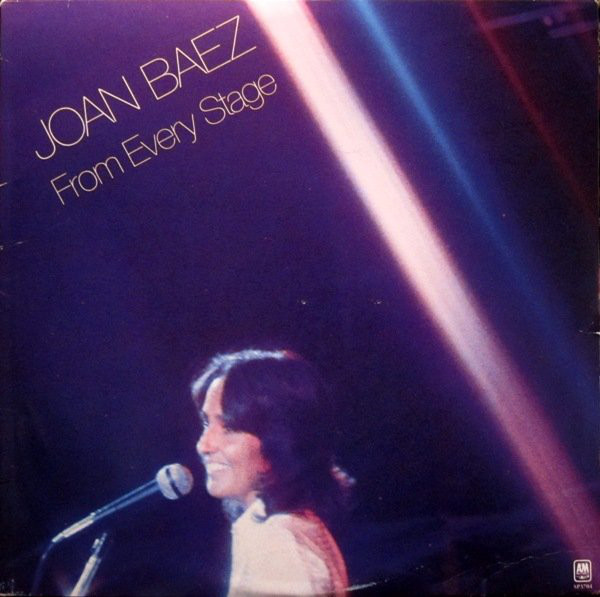 1977
1978
1979
1980
1981
1982
1983
1984
1988
1989
1990
1993
1994
1999
2000
2003
2007
2009
2010
2012
2014
2015
2016
2018

1963
1965
1976
1982
1984
1965
1967
1968
1973
09-01-1941 • JOAN Chandos BAEZ BORN in Staten Island NEW YORK daughter of ALBERT VINICIO Baez MEXICO en JOAN Bridgeis BAEZ SCHOTLAND in a QUAKER family [CIVIL RIGHTS-WOMEN'S RIGHTS-CHILDREN'S-ENVIRONMENTAL-ANTI WAR ACTIVIST•GUITARIST•SINGER•CAPRICOM]

1951

• JOAN spends a year living in BAGHDAD IRAQ with her family when her father accepts a job there Upon their return to the US the family moves to CALIFORNIA

1956

• For the first time JOAN hears a young MARTIN LUTHER KING Jr. lecture on NONVIOLENCE WAR FREEDOM CIVIL RIGHTS... JOAN BAEZ buys her first GUITAR

1957

• JOAN commits her first act of civil disobedience by refusing to leave her PALO ALTO HIGH SCHOOL during an air-raid drill Joan also meets Gandhian scholar IRA SANDPERL who becomes one of her strongest political influences

1958

• JOAN graduates from PALO ALTO HIGH SCHOOL CALIFORNIA in 06-1958 Joan also records a demonstration ALBUM but it fails to garner interest from record company executives & the project is shelved In late summer the BAEZ family moves to BELMONT MASSACHUSETTS when JOAN's father accepts a teaching post at Massachusetts Institute of Technology Joan's interest in the CAMBRIDGE MASSACHUSETTS FOLK SCENE grows as Joan begins visiting the local coffeehouses Joan registers as a student at BOSTON University but only sporadically attends classes & soon quits school to concentrate on her blossoming singing career
1959 FOLKSINGERS 'ROUND HARVARD SQUARE •• VERITAS • -1959 •
• JOAN begins performing regularly at Club 47 a folk music club in Cambridge where Joan attracts a large & devoted following Joan meets Bill Wood prior to taping WHRB Harvard Radio Balladeers program which Wood hosts They become friends & begin performing together With Bill & Ted Alevizos JOAN records the ALBUM FOLKSINGERS ROUND 'HAVARD SQUARE a local BOSTON record company At the invitation of impresario Albert Grossman JOAN appears at The Gate Of Horn nightclub in CHICAGO During her two-week stint there Joan meets both Bob Gibson & Odetta Bob is impressed enough with her that he invites her to join him during his set at the NEWPORT FOLK FESTIVAL 11-07-1959 Her unscheduled appearance makes her the talk of the Festival & establishes her as a talented & exciting new FOLKSINGER
1960 JOAN BAEZ •• VANGUARD • 11-1960 •
• JOAN appears at the 1960 NEWPORT FOLK FESTIVAL as a solo performer & makes her NEW YORK City CONCERT debut at the ballroom Manhattan Towers Hotel 92nd Street in NEW YORK on 05-11 First ALBUM JOAN BAEZ is released & becomes a HUGE SUCCESS
1961 ••• EP SILVER DAGGER & OTHER SONGS FONTANA
• JOAN meets BOB DYLAN at Gerde's FOLK City in 04-1961 following his appearance there as an opening act for John Lee Hooker Joan also records & releases her second ALBUM JOAN BAEZ VOLUME TWO & embarks on her first national CONCERT tour
1962 JOAN BAEZ IN CONCERT •• VANGUARD • 09-1962 •
• As JOAN becomes more involved with the civil rights movement Joan conducts the first of three CONCERT tours to Southern college campuses with a strict no-discrimination policy for audiences Album JOAN BAEZ in CONCERT PART 1 is released & Joan is the subject of the 23-11-1962 TIME Magazine cover story
1963 ••• EP WITH GOD ON OUR SIDE FONTANA • 1963 ••• EP DON'T THINK TWICE IT'S ALL RIGHT FONTANA • 1963 ••• SINGLE WE SHALL OVERCOME
• JOAN BAEZ IN CONCERT PART 1 is nominated for a Grammy Award in the • BEST FOLK Recording • category JOAN appears at the MONTEREY FOLK FESTIVAL with BOB DYLAN & invites him to be a surprise guest on her summer tour & headlines at the NEWPORT FOLK FESTIVAL JOAN refuses to appear on & leads a much-publicized artist boycott of ABC-TV's Hootenanny show due to their banning of PETE SEEGER as a result of his political activism In 08-1963 Joan sings • WE SHALL OVERCOME • before an estimated quarter of million people at the CIVIL RIGHTS MARCH on Washington JOAN BAEZ IN CONCERT PART 2 is released & Squire Records releases an unauthorized reissue of •• FOLKSINGERS 'ROUND HARVARD SQUARE ••
1965 ••• SINGLE THERE BUT FOR FORTUNE • 1965 ••• SINGLE IT'S ALL OVER NOW BABY BLUE • 1965 ••• SINGLE FAREWELL ANGELINA
• •• THERE BUT FOR FORTUNE •• becomes a hit single & is nominated for a Grammy Award in the • Best FOLK Recording • category JOAN does a joint UNITED STATES CONCERT tour with BOB DYLAN gives her first major CONCERT outside the UNITED STATES at London's Royal Albert Hall & FAREWELL ANGELINA is released In March JOAN participates in the civil rights march from Selma to Montgomery Alabama & in 08-1965 Joan participates in a demonstration outside The White House protesting UNITED STATES involvement in Vietnam with IRA SANDERL Joan founds the Institute For The Study Of Nonviolence in Carmel Valley California After area residents claim the onslaught of • HIPPIES & FREELOVE subversives • will threaten property values the Institute closes after one month but re-opens without incident in 12-1965
1966 ••• SINGLE PACK UP YOUR SORROW
• JOAN's first three VANGUARD recordings are certified GOLD by the Recording Industry Association of America & NOËL is released Joan also begins recording an ALBUM of contemporary popular songs produced by her brother-in-law Richard Farina but the project is shelved after Farina's untimely death in a motorcycle accident in late April While in West Germany JOAN leads an Easter Day anti-war march & in September Joan participates in a march with Dr Martin Luther King Jr in Grenada Mississippi protesting the beatings of black school children as schools were de-segregated When JOAN attempts to enroll five black children in a formerly segregated school Joan is barred from entering the school In 12-1966 Joan both performs at a benefit for striking farm workers in California & participates in a Christmas vigil at SAN QUINTEN Quentin Penitentiary urging the commutation of death sentences for 64 prisoners
1968 ••• SINGLE LOVE IS JUST A FOUR-LETTER WORD
• The EUROPEan Exchange System reveals that the sale of JOAN BAEZ recordings has been banned in Army PXs because of her anti-war activities JOAN BAEZ trouwde marries op 26-03-1968 met DAVID HARRIS draft resister & activist They tour the country on a joint CONCERT & lecture series advocating draft resistance Later in the year twenty young men spontaneously present JOAN with their draft cards during her CONCERT at the Los Angeles Forum BAPTISM A JOURNEY THROUGH OUR TIME an ALBUM of poetry recited & sung is released JOAN again appears at the NEWPORT FOLK FESTIVAL & ANY DAY NOW Songs of BOB DYLAN a two-record collection of BOB DYLAN songs is released Daybreak a memoir penned by JOAN is published & is a bestseller
1969 ••• SINGLE SWEET SIR GALAHAD
• During a taping of CBS-TV's •• The Smothers Brothers Comedy Hour •• Joan's remarks pertaining to draft resistance are censored prompting a pre-emption of the show When it finally does air her remarks are deleted from the tape & soon thereafter CBS cancels the controversial program DAVID HARRIS begins serving a three year prison term for draft resistance in July JOAN gives birth to their son GABRIEL EARL 12-1969 HARRIS is released in 1971 after serving 20 months •• ANY DAY NOW •• is nominated for a • Best FOLK Recording GRAMMY AWARD • DAVID'S ALBUM is released & on 08-1969 JOAN is a headliner at the WOODSTOCK FESTIVAL
1970 == JOAN BAEZ ON VANGUARD compilation •• VANGUARD • -1970 •
• Both ONE DAY AT A TIME & THE FIRST TEN YEARS are released JOAN appears at the ISLE of WIGHT FESTIVAL the BIG SUR FOLK FESTIVAL & the INTERNATIONAL SONG FESTIVAL in SOPOT POLAND The film •• CARRY IT ON •• featuring JOAN & DAVID HARRIS is released as is the film of •• WOODSTOCK •• which features Joan's performance of • JOE HILL •
• Digital
1971 ••• SINGLE THE NIGHT THEY DROVE OLD DIXIE DOWN • 1971 ••• SINGLE LET IT BE
• DAVID HARRIS is released from prison on 15-03 He & JOAN later separate & eventually divorce The book •• COMMING OUT •• written by JOAN & DAVID HARRIS is published Also the soundtrack ALBUM to the film CARRY IT ON Soundtrack Album is released The CHICAGO Business Executives Move for Vietnam Peace honor JOAN with an award for her anti-war work In 10-1971 JOAN gives three sold-out CONCERTs at University of California at Berkeley's Greek Theatre including a benefit for the Greek Resistance attended by Melina Mercouri Jules Dassin & other exiled patriots The film •• SACCO & VANZETTI •• & its soundtrack recording are released Both feature songs sung by JOAN & written by JOAN with ENNICO MORRICONE The film •• CELEBRATION AT BIG SUR •• comprised of highlights of the 1969 BIG SUR FOLK FESTIVAL & featuring several performances by JOAN is released JOAN's own BLESSED ARE... is released & • The Night They Drove Old Dixie Down • reaches the Top Ten & is certified GOLD by the Recording Industry Association of America
1972 ••• SINGLE IN THE QUIET MORNING
• •• BLESSED ARE •• & •• ANY DAY NOW •• are certified GOLD & JOAN is nominated for a Best Female Vocalist Grammy Award JOAN having left VANGUARD Records the previous year signs with A&M Records & records & releases COME FROM THE SHADOWS as her debut with A&M While working in Nashville Joan co-produces Jeffrey Shurtleff's ALBUM •• State Farm •• also contributing vocals to the project In 06-1972 JOAN helps to organize an anti-war demonstration for women & children called Ring Around The Congress Though plagued by political sabotage & Hurricane Agnes 2500 women & children succeed in surrounding the Congress Back home JOAN devotes almost a year to helping establish Amnesty International on the west coast Joan gives benefit CONCERTs for the fledgling organizations & later serves on the Advisory Council In December JOAN travels to Hanoi at the invitation of The Liaison Committee to distribute mail & Christmas presents to the American prisoners of war While Joan is there Hanoi is subjected to heavy aerial bombings from UNITED STATES forces later known as the • Christmas Bombings •
1973 HITS GREATEST & OTHERS compilation •• • -1973 •
• WHERE ARE YOU NOW MY SON ? is released This recording features taped segments from Joan's trip to HANOI Joan also does more fundraising & outreach for AMNESTY INTERNATIONAL - Divorce DAVID HARRIS
1974 ••• SINGLE FOREVER YOUNG
• GRACIAS A LA VIDA a Spanish language ALBUM is released JOAN tours around the world including JAPAN AUSTRALIA ISRAËL LEBANON TUNISIA ARGENTINA Also the film •• SING SING THANKSGIVING •• featuring JOAN & taped at SING SING PRISON in OSSINING NEW YORK is released
1975 ••• SINGLE BLUE SKY • 1975 ••• SINGLE DIAMONDS & RUST
• DIAMONDS & RUST is released & later in the year it is certified GOLD In 01-1975 JOAN begins touring with BOB DYLAN's Rolling Thunder Revue In 05-1975 JOAN appears at The WAR IS OVER! rally in NEW YORK's Central Park In 08-1975 Joan receives the PUBLIC SERVICE AWARD at the first annual ROCK MUSIC AWARDS & is honored with • JOAN BAEZ Day • on 02-08-1975 in ATLANTA GEORGIA


1977 == THE SONGBOOK compilation •• • -1977 •
• JOAN appears at a KENT STATE rally protesting the building of a gymnasium over the site where four students were gunned down in 1970 & while touring in Spain Joan sings • NO NOS MOVERAN We Shall Not Be Moved • on a LIVE national television show ignoring a sanction imposed by the late dictator Francisco Franco 40 years earlier prohibiting the song from being performed BLOWIN' AWAY is released on Portrait Records & JOAN tours both EUROPE & the UNITED STATES CONCERTS in the UNITED STATES include one at California's Soledad Prison & one as part of the Bread & Roses Festival of Acoustic Music presented at the University of California at Berkeley's Greek Theatre in 10-1977

1978

• The film •• RENALDO & CLARA •• comprised of footage from the Rolling Thunder Revue & featuring JOAN is released in 01-1978 JOAN appears at various demonstrations & rallies on behalf of the nuclear freeze movement & Joan also performs at several benefit CONCERTs in California to defeat Proposition 6 (Briggs Initiative) legislation that would have banned openly gay people from teaching in public schools Joan is also scheduled to perform a CONCERT in Leningrad on July 4 with Santana & The Beach Boys but the CONCERT is abruptly cancelled without explanation by Soviet officials Despite the cancellation JOAN travels to Moscow & meets with dissidents including Andrei Sakharov & Yelena Bonner bringing them messages & gifts from their friends & relatives in the UNITED STATES JOAN brings suit under the Freedom of Information Act to obtain National Security Agency files pertaining to her A Federal judge orders all documents with the exception of two paragraphs in one report released in November The NSA protests the judge's ruling claiming that the de-classified information would prove harmful to • national security • Also late in the year JOAN participates in the candlelight memorial march to City Hall following the assassinations of SAN FRANCISCO Mayor George Moscone & Supervisor Harvey Milk & later presents a free CONCERT on the steps of SAN FRANCISCO's City Hall as her Christmas gift to the city
1979 SATISFIED MIND compilation •• • -1979 •
• The SONGBOOK & •• THEN I WROTE •• containing Joan's original songs & sketches is published Also HONEST LULLABY is also released this year & JOAN receives the SAN FRANCISCO Bay Area Music Award (BAMMY) as top female vocalist for 1978 In the fall Joan again performs at the Bread & Roses Festival of Acoustic Music & Joan also receives the American Civil Liberties Union's • Earl Warren Award • for her commitment to human & civil rights issues JOAN founds Humanitas International Human Rights Committee a human rights organization Joan will head for the next 13 years The first course of action for Humanitas is to publish the • Open Letter to the Socialist Republic of Vietnam • in five major UNITED STATES newspapers The letter protests human rights violations occurring in that country JOAN travels to Southeast Asia to substantiate reports of human rights violations there & back in the UNITED STATES Joan successfully prevails upon President Jimmy Carter to dispatch the Seventh Fleet to rescue large numbers of • boat people • fleeing the region Humanitas along with KRON-TV & the SAN FRANCISCO Examiner newspaper forms the Cambodian Emergency Relief Fund & raises over one million dollars in aid
1980 == EUROPEAN TOUR •• • -1990 •
• JOAN is bestowed Honorary Doctor of Humane Letters degrees by both Antioch University & Rutgers University for her political activism & the • universality of her music • Joan also receives the Jefferson Award presented by the American Institute of Public Service & Joan receives the SAN FRANCISCO Bay Area Music Award (BAMMY) as top female vocalist for 1979 The recording •• Tournee EUROPEene (EUROPEan Tour) •• comprised of songs from her EUROPEan CONCERT tour is released in EUROPE & Latin America Joan also gives a free CONCERT in front of the Cathedral of Notre Dame in PARIS on Christmas Eve & begins working with members of the Grateful Dead on a record which is never released in its entirety In another trip to Southeast Asia JOAN assists in an effort to take food & medicine into the western regions of Cambodia & participates in a United Nations Humanitarian Conference on Kampuchea CAMBODIA

1981

• During a five-week CONCERT & human rights fact-finding tour of Latin America JOAN is forbidden to perform publicly in Argentina Chile & Brazil While there Joan is subjected to police surveillance & death threats The country of Nicaragua however allows her to perform
1982 VERY EARLY JOAN •• VANGUARD • -1982 •
• The film •• THERE BUT FOR FORTUNE JOAN BAEZ in Latin America •• documenting her 1981 Latin American tour premieres on Public Broadcasting System television JOAN also makes several appearances in support of a nuclear weapons freeze including performances with BOB DYLAN at the Rose Bowl in Los Angeles & Paul Simon in BOSTON Additionally Joan joins Jackson Browne in an ecumenical vigil in Washington DC in memory of assassinated Salvadoran Archbishop Oscar Romero VERY EARLY JOAN a two-record set comprised of Joan's LIVE CONCERT performances recorded between 1961-1963 is released by VANGUARD Records
1983 LIVE EUROPE '83 •• GAMMA • 01-1983 •
• LIVE EUROPE '83 a LIVE ALBUM comprised of performances recorded during her spring 1983 CONCERT tour of EUROPE is released in EUROPE & Canada The ALBUM is awarded a GOLD record in France & the Academy Charles Cros Award for the • Best Live Album of 1983 • Also while on tour in France JOAN presents a free CONCERT dedicated to nonviolence in Paris on the Place de la Concorde on July 15 attended by an estimated crowd of 120000 & Joan receives the French Legion D'Honneur Award In the UNITED STATES JOAN appears on the GRAMMY AWARDS telecast for the first time performing • BLOWIN' IN THE WIND • & Joan embarks on her first UNITED STATES CONCERT tour in three years

1984

• The American Civil Liberties Union brings suit on behalf of 15 organizations & 37 individuals including JOAN against the conservative Western Goals Foundation The plaintiffs charge that the organization illegally accessed Los Angeles police department databases & intelligence files on dissident organizations & individuals The suit is later settled for $18 million dollars JOAN appears in the film •• Hard Travelin' •• a documentary on Woody Guthrie & contributes a song to the film's soundtrack ALBUM Joan also tours the UNITED STATES & EUROPE & begins work on her second autobiographical book The •• VANGUARD collection •• Greatest Hits •• is released

1985

• JOAN attends Club 47's 25th Anniversary CONCERT held at BOSTON's Symphony Hall & also performs with the BOSTON Pops Orchestra for a segment of PBS's Evening At Pops television program In the summer Joan opens the UNITED STATES portion of the •• Live Aid •• benefit CONCERT Joan also tours the UNITED STATES Australia & Canada & appears at the NEWPORT FOLK FESTIVAL in 08-1983 the first Festival since 1969 In 11-1983 JOAN travels to Poland with her friend & fellow activist Ginetta Sagan & among others meets Lech Walesa

1986

• JOAN is featured as a performer with Amnesty International's Conspiracy of Hope tour & Joan appears at Bill Graham's Fillmore Auditorium reunion CONCERT in SAN FRANCISCO which is later broadcast on television as •• A 60s Reunion With Bill Graham •• Also at the time of the summit meeting between UNITED STATES President Ronald Reagan & Soviet General Secretary Mikhail Gorbachev in REYKJAVIK ICELAND JOAN performs • The People's Summit • CONCERT which is broadcast LIVE throughout ICELAND
1987 A&M CLASSICS VOLUME 8 compilation •• A&M • -1987 •
• •• A VOICE TO SING WITH •• JOAN's autobiography is published by SUMIT BOOKS (Simon & Schuster) & becomes a NEW YORK Times bestseller RECENTLY Joan's first studio ALBUM in eight years is released by Gold Castle Records •• JOAN BAEZ •• a PBS documentary featuring CONCERT & other footage & an interview premieres JOAN travels to the Middle East to meet with & sing for the people of Israel West Bank & Gaza Strip Joan also performs in a sold-out benefit CONCERT at NEW YORK's Carnegie Hall for Countdown '87 a coalition formed to lobby against the UNITED STATES support of the Nicaraguan contras Through Humanitas JOAN together with Bill Graham co-produces a benefit CONCERT for the AIDS Emergency Fund at Graham's Warfield Theatre in SAN FRANCISCO The show features JOAN & Mimi Farina as well as members of the Grateful Dead
1990 == THE ESSENTIAL JOAN BAEZ FROM THE HEART-LIVE •• A&M • -1990 • • edited version FROM EVERY STAGE
• The video •• JOAN BAEZ In CONCERT •• featuring a guest appearance by Jackson Browne premieres on PBS television in 03-1990 JOAN tours EUROPE in the spring & the UNITED STATES in the summer including six dates with the Indigo Girls in which they open & close the shows as a trio
1991 == DIAMONDS-THE BEST OF VANGUARD YEARS box set •• • -1991 •
• •• BROTHERS IN ARMS •• a Gold CASTLE Records compilation ALBUM featuring two previously unreleased songs is released in 09-1991 In a benefit performance for Humanitas International Human Rights Committee JOAN performs in a vocal quartet appropriate titled Four Voices For Human Rights with Indigo Girls & Mary Chapin Carpenter in Berkeley California in 10-1991 The four women perform together numerous times throughout the next few years
1992 NO WOMAN NO CRY compilation •• • -1992 •
• PLAY ME BACKWARDS is released on VIRGIN Records & JOAN embarks on a world tour lasting through 1993 Humanitas International HUMAN RIGHTS Committee ceases operations after thirteen years of work
1993 RARE LIVE & CLASSIC 3-CD box set retrospective •• VANGUARD • -1993 •
• At the invitation of Refugees International & sponsored by The Soros Foundation JOAN travels to war-torn Bosnia-Herzegovina in an effort to help bring more attention to the suffering there Joan is the first major artist to perform in Sarajevo since the outbreak of the civil war In October JOAN becomes the first major artist to perform in a professional CONCERT presentation on Alcatraz Island (former Federal Penitentiary) in SAN FRANCISCO in a benefit for her sister Mimi Farina's Bread & Roses organization •• Play Me Backwards •• is nominated for a Best Contemporary FOLK Recording Grammy award •• RARE LIVE & CLASSIC •• a box-set retrospective chronicling her career from 1958-1989 is released on •• VANGUARD Records The set contains 60 tracks 22 of which are previously unreleased
1994

• JOAN tours the UNITED STATES & EUROPE extensively Joan performs at the Kennedy Center Honors Gala in WASHINTON DC in honor of one of the recipients Pete Seeger Along with Janis Ian JOAN performs for the National Gay & Lesbian Task Force's • Fight the Right • fundraising event in SAN FRANCISCO
1995 THE BEST OF JOAN BAEZ compilation •• • -1995 •
• In 04-1995 JOAN performs four shows at the legendary Bottom Line club in NEW YORK City with guest artists Mary Black Mary Chapin Carpenter Mimi Farina Tish Hinojosa Janis Ian Indigo Girls Kate & Anna McGarrigle & Dar Williams The best of these performances are released on the CD RING THEM BELLS on •• GUARDIAN Records
1996 == DIAMONDS compilation •• • -1996 •
• JOAN receives the SAN FRANCISCO Bay Area Music Award (BAMMY) for Outstanding Female Vocalist for 1995 •• Greatest Hits •• a compilation by A&M Records is released as part of their Backlot Series releases LIVE AT NEWPORT a CD of previously unreleased performances from Joan's 1963 1964 & 1965 NEWPORT FOLK FESTIVAL appearances is released by VANGUARD Records Joan tours the world in support of •• RING THEM BELLSs •• In 10-1996 Joan once again returns to Alcatraz Island in SAN FRANCISCO in a benefit CONCERT for Bread & Roses along with Indigo Girls & Dar Williams
1997 GONE FROM DANGER •• GUARDIAN • 09-1997 •
• GONE FROM DANGER JOAN's second project for Guardian Records is released on 23-09-1997 Joan begins a world tour in EUROPE in 10-1997

1998

• JOAN continues to tour in support of •• Gone From Danger •• Joan also appears at a fundraising event to benefit the legal defense fund for her cousin Peter BAEZ fighting charges stemming from his operating a medicinal marijuana clinic

1999

• JOAN & Bonnie Raitt visit environmental activist Julia Butterfly Hill in a 200 foot redwood tree named Luna several hundred miles north of SAN FRANCISCO to encourage her during her two-year stay to protect the tree from the logging industry

2000

• JOAN continues extensive touring in the UNITED STATES & EUROPE Joan joins an all-star cast & participates in three Honor the Earth benefits on reservations in Montana A CONCERT performance taped in Philadelphia is broadcast over the internet At the first BBC2 FOLK Awards in London JOAN is presented with the Lifetime Achievement Award

2001

• JOAN cancels her UNITED STATES & Canadian tour due to the illness of her sister Mimi Farina Mimi succumbs to a rare form of cancer on July 18 & JOAN eulogizes her sister at a memorial service a Grace Cathedral in SAN FRANCISCO JOAN accepts the limited engagement role of • La Contessa • as part of the cast of Teatro ZinZanni in SAN FRANCISCO In 08-2001 •• VANGUARD Records begin re-releasing Joan's catalog as part of their Original Master Series The series will encompass all 13 original ALBUMs Joan recorded while under contract from 1960-1972 Each reissue will feature digitally restored sound bonus cuts new & original artwork & new liner notes essays written by Arthur Levy

2002

• JOAN returns to touring in the UNITED STATES & Canada JOAN also rejoins the Teatro ZinZanni cast for another limited run
2003 DARK CHORDS ON A BIG GUITAR •• KOCH • 10-2003 •
• The Bay Area Chapter of NARAS presents JOAN with their Governor's Award Joan is also presented with an special award by the John Steinbeck Society For the third time JOAN reprises her role as • La Contessa • in Teatro ZinZanni In August Universal follows •• VANGUARD's lead & releases a mini-boxed set of Joan's six complete •• A&M ALBUMs with bonus material & new liner notes by Arthur Levy JOAN joins Emmylou Harris Steve Earle Billy Bragg & Chrissie Hynde in London for the Concert for a Landmine Free World Grammy Award-winning classical guitarist Sharon Isbin presents her debut performance of The JOAN BAEZ Suite Opus 144 Composed for Isbin by John Duarte & commissioned by the Augustine Foundation the piece features songs from Joan's early career DARK CHORDS ON A BIG GUITAR is released & JOAN begins to tour in support of the CD

2004

• JOAN tours the UK in January & February & presents Steve Earle with the Lifetime Achievement Award at the BBC2 FOLK Awards JOAN & Steve also do a series of CONCERT dates together in June after which Joan heads to EUROPE for a summer tour In the fall JOAN joins the west coast leg of documentary filmmaker Michael Moore's • Slacker Uprising Tour • in advance of the UNITED STATES elections
2007 RING THEM BELLS •• PROPER • 02-2007 • • reissue 1995 double-disc with bonus tracks
• RING THEM BELLS reissue double-disc with bonus tracks JOAN returns to the UK EUROPE for a CONCERT tour in the winter On the night of 11-02-2007 at the 49th annual GRAMMY AWARDS telecast viewed by more than a billion people worldwide it was announced that JOAN BAEZ had received the highly prestigious Grammy Lifetime Achievement Award the greatest honor that the Recording Academy can bestow In turn Joan introduced the LIVE performance of •• Not Ready To Make Nice •• by dark horse nominees the Dixie Chicks It was an ironic moment as Joan's •• lifetime •• of activism resonated in sync with the trio They had been blacklisted by country radio & the Academy Of Country Music (ACM) when they criticized the President & the impending WAR in IRAQ back in 03-2003
2008 DAY AFTER TOMORROW •• BOBOLINK RAZOR & TIE • 09-09-2008 •
• DAY AFTER TOMORROW JOAN was seen by a billion tv viewers around the world standing center stage behind NELSON MANDELA at the 90th birthday celebration in his honor at LONDON's HYDE PARK on 28-06-2008 - JOAN BAEZ has never sounded wiser or more deeply human - the sublimest bunch of songs to have graced a JOAN BAEZ disc since the mid-1970s - This ALBUM sung by an angel (Joan's voice is a remarkable instrument still capable of great beauty & power) keeps faith with JOAN BAEZ's long-established tradition of taking contemporary songs & making them sound like they've always been here

2009

• 2009 SING ME HOME • LIVE on 50 NEWPORT FOLK FESTIVAL

2010

•

Limburgs: Iesheilige • Pools: Trzech ogrodników (12 13 14)
IJSHEILIGEN : SINT-Mamertus 11-05, SINT-Pankratius 12-05, SINT-Servatius 13-05, SINT-Bonifacius 14-05
IJsheiligen is één van de oudste en wellicht het bekendste begrip uit de volksweerkunde. De eerste berichten over deze "strenge heren" dateren van rond het jaar 1000.
De IJsheiligen ontlenen hun benaming aan het gevaar van koud voorjaarsweer voor het gewas, dat in deze tijd in volle bloei staat. Een late vorstnacht kan nu veel schade aanrichten. Het is echter niet zo dat tijdens de IJsheiligen de kans op een overgang naar koud weer groter is dan op andere dagen in het voorjaar. Abrupte temperatuurveranderingen, die onder andere het gevolg zijn van het nog relatief koude zeewater, zijn kenmerkend voor dit hele jaargetijde en kunnen ook in juni nog voorkomen. Wel neemt na half mei de kans op vorst sterk af en aan het eind van deze maand zijn temperaturen onder nul heel uitzonderlijk. In dat opzicht markeren de IJsheiligen meestal de overgang naar een periode met een meer zomers karakter. Het is een algemeen bekend gegeven dat je pas na IJsheiligen kan beginnen met het planten in de volle grond. Omstreeks deze tijd komt in West-Europa nogal eens een schade brengende nachtvorst voor. Hij begint meestal rond 7 mei met een koude noorder wind. Na deze dagen komt er in onze streek (Midden Noord-Europa) geen nachtvorst meer voor In de meeste landen telt men vaak maar drie IJsheiligenIn sommige landen wordt Mamertus niet meegeteld, in andere landen hoort Bonifacius er niet bij De laatste is niet de bekende Bonifatius, maar een Romeins burger, die in 307 de marteldood stierf tijdens de christenvervolgingen onder keizer Diocletianus Sommige landen, waaronder Duitsland, Hongarije en Zwitserland, rekenden ook 15 mei nog tot de IJsheiligen Dit was "koude Sofie" Dat dateert uit de elfde eeuw, toen Sophie beschermelinge van de vorst was In het Alpengebied werden indertijd op die dagen vuren ontstoken ter bescherming tegen de vorst De IJsheiligen danken hun naam aan de kans op nachtvorst; na deIJsheiligen zou dat gevaar geweken zijn: "het kan vriezen in de mei, tot de IJsheiligen zijn voorbij" Maar garanties zijn er niet: ook in juni nog kan het vlak boven de grond nog vriezen Soms wodt er ook gesproken van een IJsheiligenzomer Het voorjaar staat bekend om zijn grote temperatuurwisselingen, en dus soms ook korte perioden van hoge temperaturen Geregeld is dat ook in de periode van de IJsheiligen De IJsheiligenzomer duurt meestal maar kort, maar dan kan het al behoorlijk warm worden Zo werd het in Eindhoven op 12 mei 1998 maar liefst 32,5 graden Ja, juist, die beruchte IJSHEILIGEN, van 11 tot 14 MEI kunnen ze voor koude zorgen waarbij het soms ook nog tot nachtvorst kan komen, na de 14e is de kans op nachtvorst zowat 0% dus kun je vanaf die datum redelijk veilig je zomergoed buiten zetten, als het eens een jaar of 2 niet tot nachtvorst is gekomen denken veel lieden dat het wel meevalt, tot die Ijsmannen besluiten om er weer eens wat aan te doen en op dat moment is het een goede zaak voor de handel die een 2e maal zomergoed mag leveren
SINT- Mamertus (11 mei)
• Mamertus werd aan het begin van de vijfde eeuw in Vienne in Frankrijk geboren. Over zijn jeugdjaren is zo goed als niets bekend. wel weten we dat hij de broer was van de beroemde dichter filosoof Claudianus Mamertus. Hij was een gelovig man die graag priester wilde worden. In het jaar 461 werd hij tot bisschop van zijn geboortestad Vienne gekozen. Tijdens zijn ambtelijke periode kwam hij in aanvaring paus Hilarius (nov 461 • feb 468) vanwege een conflict omtrent zijn aangrenzend bisdom. De juiste toedracht is niet bekend. Er wordt gesproken over de aanstelling van een bisschop maar ook over de samenvoeging van bisdommen. Wel is zeker dat hij door de paus tot de orde werd geroepen.
•Toen Mamertus bisschop was werd de stad door veel plagen overvallen. In een korte periode werd zij verwoest door vuur en een aardbeving. Ziekten en oorlogen (vooral van de Goten die het Romeinse Imperium vernietigden), waren voor de stad een zware beproeving. In het jaar 470 kondigde Mamertus de zogenaamde Kruisprocessie aan ter voorkoming van de vele rampen. Drie dagen voor 's Heren Hemelvaart trok er een bidprocessie door de straten van de stad. Voor Goddelijke hulp en afwending van rampen. Deze processie zou zich later over geheel Europa uitbreiden. Ook nu nog kent men het gebruik van deze processie.
•Op 11 mei 475, na een vruchtbare periode als bisschop, stierf Mamertus in zijn stad.
Sint Pancratius (12 mei)
• Pancratius werd geboren rond het jaar 290. Kort na zijn geboorte stierf zijn moeder en zijn vader stierf het jaar daarop. Hij werd door zijn oom Dionysius geadopteerd en rond het jaar 303 vertrokken zij naar Rome. Keizer Diocletianus heerste over het keizerrijk en de christenvervolging was op haar hoogtepunt. Het geloof in Christus stond gelijk aan het doodvonnis. Pancratius was van deze redenering niet onder de indruk en met het vermogen dat hij van zijn ouders had geërfd probeerde hij zoveel mogelijk christenen te helpen. Vooral het lot van de gevangenen trok hij het meest aan. Zijn werkzaamheden werden verraden en tenslotte werd hij voor de stadhouder van Rome gebracht. Hij schonk al zijn vermogen aan de christengemeenschap van Rome en liet zich voor keizer Diocletianus leiden. Deze beloofde hem alle heerlijkheden van het leven als Pancratius het geloof in Christus zou afzweren. De intussen 14 jarige knaap liet zich niet van zijn geloofsovertuiging afbrengen. Hierop sprak Diocletianus woedend het vonnis over Pancratius uit en op 12 mei 304 werd hij in het openbaar onthoofd. Zijn lichaam werd door de beulen voor de honden achtergelaten. Een vrouw heeft het lichaam van Pancratius echter naar de catacomben van Octavilla aan de Via Aurelia gebracht. Paus Symmachus (498•514) bouwde in het jaar 500 over zijn graf een basiliek (de voorloper van de Basilica St. Pancrazio fuori le mura). Pancratius is de patroon van de trouw aan de eed: de eed bij het doopsel, het huwelijk, het priesterschap en de ambtseed.
SINT- Servatius (13 mei)
• Servatius was een van de eerste geloofsverkondigers in wat we nu Nederland noemen.
•Zijn naam Servatius of Sarbatius wijst op een oosterse oorsprong, waarschijnlijk Armenie. Betrokken in de grote kerkelijke en politieke verwikkelingen van zijn tijd, moet hij een man van betekenis zijn geweest. Zijn naam als bisschop (rond het jaar 340 benoemd) van Tongeren komt voor in de lijst van de Gallische bisschoppen die de orthodoxe geloofsbelijdenis van Sardica (343) ondertekenden tijdens de plaatselijke synode. Tijdens de synode van Rimini (359) behoorde hij tot de verdedigers van het geloof in Jezus Christus, de Zoon van God.
•Servatius werd een van de felste tegenstanders van het Arianisme en bestreed deze stroming waar maar mogelijk was. Hij werd door de leider van het Gallische volk naar keizer Constantius II gezonden om daar voor het Gallische volk te gaan pleiten. Servatius is vanuit Tongeren naar Maastricht gevlucht en heeft hier nog een korte periode geleefd. Op 13 mei 384 is hij te Maastricht gestorven en ligt begraven in de SINT- Servaas basiliek van Maastricht.
SINT- Bonifatius (14 mei)
• Bonifatius is de naam van verschillende personen die van alles hebben veranderd in de vroeg middeleeuwse katholieke kerk. De Bonifatius die bij ijsheiligenhoort is niet de bekende Angelsaksische missionaris Bonifatius die van de noordelijke Nederlanden een christelijke streek wilde maken. Later verplaatste hij zijn werkgebied naar het gebied ten noordoosten van de Rijn. Toen hij in het jaar 754 een tweede poging deed om Friesland te kerstenen werd hij met 52 gezellen vermoord bij Dokkum, en ligt begraven in het Duitse Fulda. Deze Bonifatius heeft zijn feestdag op 5 juni. Zijn naamgenoot Bonifatius die wel bij IJsheiligen hoort was een Romeins burger, die in 307 de marteldood stierf tijdens de christenvervolgingen onder keizer Diocletianus. Over het leven van deze Bonifatius is ons weinig bekend. Ook de werken die hij verricht heeft zijn niet aan de geschiedschrijvers geopenbaard. Hij werd geboren in Rome in de derde eeuw. Hij zou ooit samen hebben geleefd met de rijke Romeinse vrouw Aglae. Nadat zij zich bekeerd had tot het Christendom moest Bonifatius van haar naar Tarsus (Turkije). Hij had de opdracht om de relieken van martelaren op te sporen en terug naar Rome te brengen. Tijdens deze reis kwam hij tot inkeer en bekeerde zich tot het Christendom. Hij bemerkte dat in deze Romeinse stad de christenvervolging in volle gang was en hoe deze gelovige mensen gefolterd en ter dood gebracht werden. Bonifatius bekende zich openlijk tot het Christendom en werd door de soldaten van de keizer gevangen genomen en gefolterd. Op 14 mei 307 stierf hij de marteldood door in gloeiende pek geworpen te zijn. Zijn lichamelijke resten werden door de begeleiders van Bonifatius naar Aglae teruggebracht als relieken van een martelaar.
SINT- Sophie (15 mei)
• Sommige landen, waaronder Duitsland, Hongarije en Zwitserland, rekenden in het verleden ook 15 mei (ook wel aangeduid als koude Sophie) nog tot de IJsheiligen. Dat dateert uit de elfde eeuw, toen Sophie beschermelinge van de vorst was. In het Alpengebied werden indertijd op die dagen vuren ontstoken ter bescherming tegen de vorst.
Verhalen bij IJsheiligen: • De drie ijsmannen • Diocletianus en de voorspelling van een druïde • Feesten en feestdagen in Nederland • Verhalen en sprookjes uit Nederland • Een (nationale) feestdag in: Nederland


0511 • H. Gangulphus, martelaar • H. Mamertus, bisschop (IJsheilige) • H. Walbertus, belijder • H. Franciscus Geronimo, geestelijke • H. Majolus, abt • H. Ignatius van Laconi, lekenbroeder • MAMERTUS [IJSHEILIGE] • KRUISDAGEN
0511•• Al is SINT-Marmertus oud en grijs, hij houdt van vriezen en van ijs
"Voor IJheiligen de bloempotten buiten, veelal kun je er dan naar fluiten, wacht af tot de heiligen zijn voorbij, de bloemen zijn u daarvoor blij."
"Het kan vriezen tot in mei, tot de IJsheiligen zijn voorbij."
"IJSHEILIGEN hebben harde [koude] koppen"
"Zijn de IJSHEILIGEN in het land, vroege bloesem houdt dan kort stand"

0512 • H. Pancratius, martelaar (IJsheilige) • HH. Nereus en Achilles, martelaren • H. Richtrudis, abdis • PANCRATIUS [IJSHEILIGE] • KRUISDAGEN
0512•• SINT-Pancreas, SINT-Servaas en SINT-Bonifaas [IJSHEILIGEN], zij geven sneeuw, vorst en ijs helaas
"Voor IJheiligen de bloempotten buiten, veelal kun je er dan naar fluiten, wacht af tot de heiligen zijn voorbij, de bloemen zijn u daarvoor blij."
"Het kan vriezen tot in mei, tot de IJsheiligen zijn voorbij."
"IJSHEILIGEN hebben harde [koude] koppen"
"Zijn de IJSHEILIGEN in het land, vroege bloesem houdt dan kort stand"

0513 • H. Rolendis • H. Servatius, bisschop (IJsheilige) • SERVATIUS [IJSHEILIGE]
0513•• Al wil het in MEI nog wel eens vriezen, met SINT-Servatius neemt de vorst de biezen
0513•• Geen rijmken na SINT-Servaas, geen vloksken na SINT-Bonifaas
0513•• Is met SINT-Servaas geen rijm te zien, zal SINT-Bonifaas geen sneeuw ons biën
0513•• SINT-Pancreas, SINT-Servaas en SINT-Bonifaas [IJSHEILIGEN], zij geven sneeuw, vorst en ijs helaas
0513•• SINT-Servaas moet verlopen zijn, voor de nachtvorst goed wel verdwijnt
0513•• SINT-Servatius, de grote bisschop van Maastricht, op wiens graf men nooit sneeuw zag [Na 13 MEI geen sneeuw meer]
0513•• Voor de nachtvorst zijt ge niet beschermd, totdat SINT-Servatius zich over u ontfermt
0513•• Vóór SINT-Servaas geen zomer, na SINT-Servaas geen winter
0513•• Vóór SINT-Servaas is men niet behoed voor nachtelijke vorst, wacht af tot ze zijn voorbij, de bloemen zijn daarvoor blij
0513•• Vóór SINT-Servatius geen zomer, na SINT-Servatius geen vorst
0513•• Wie zijn schaap scheert voor SINT-Servaas, houdt meer van wol dan van het schaap
"Voor IJheiligen de bloempotten buiten, veelal kun je er dan naar fluiten, wacht af tot de heiligen zijn voorbij, de bloemen zijn u daarvoor blij."
"Het kan vriezen tot in mei, tot de IJsheiligen zijn voorbij."
"IJSHEILIGEN hebben harde [koude] koppen"
"Zijn de IJSHEILIGEN in het land, vroege bloesem houdt dan kort stand"

0514 • H. Mattias, apostel • H. Bonifatius van Tarsus, martelaar (IJsheilige) • BONIFACIUS [IJSHEILIGE]
0514•• SINT-Bonifatius, vriezebaas
0514•• SINT-Bonifaas die geeft, let op, de laatste zak de vriesman op
0514•• SINT-Pancreas, SINT-Servaas en SINT-Bonifaas [IJSHEILIGEN], zij geven vorst en ijs helaas
0514•• Tot SINT-Bonifaas, die strenge baas, wees voor de vrucht, op vorst beducht
0514•• Van nachtvorst ben je nimmer vrij, als SINT-Bonifaas nog niet is voorbij
0514•• Voor nachtvorst is men niet beschermd, tot SINT-Bonfaas zich over ons ontfermt
"Voor IJheiligen de bloempotten buiten, veelal kun je er dan naar fluiten, wacht af tot de heiligen zijn voorbij, de bloemen zijn u daarvoor blij."
"Het kan vriezen tot in mei, tot de IJsheiligen zijn voorbij."
"IJSHEILIGEN hebben harde [koude] koppen"
"Zijn de IJSHEILIGEN in het land, vroege bloesem houdt dan kort stand"

0515 • H. Dymphna van Geel, martelares • H. Isidorus van Madrid, Landarbeider • H. Gerebernus, priester en martelaar
• O.H. HEMELVAART 0517•• Op HEMELVAART regent het, al waren het maar 3 druppels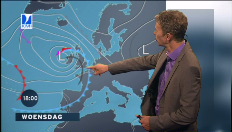 •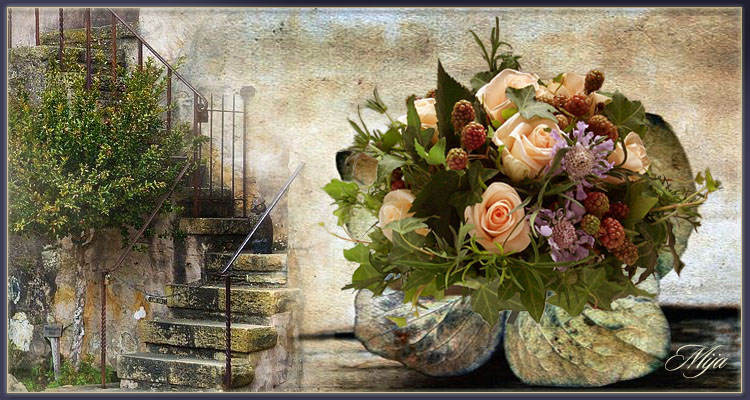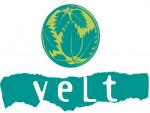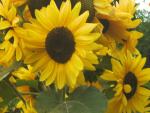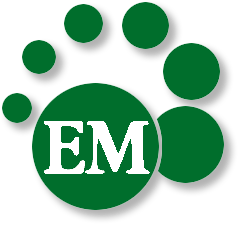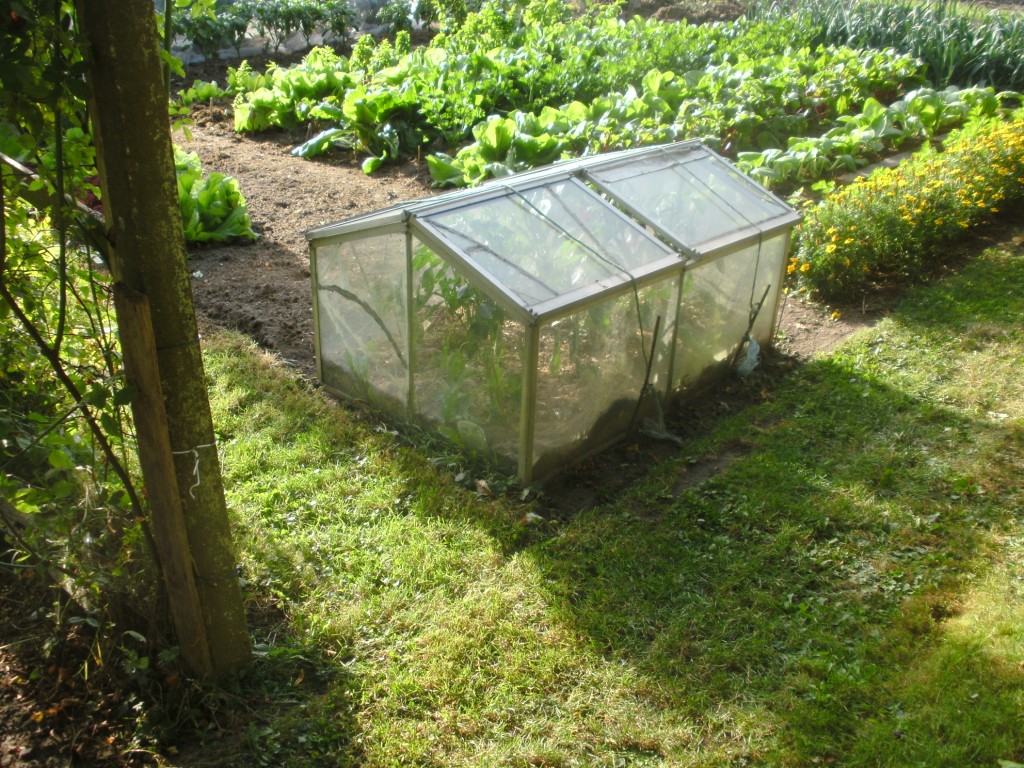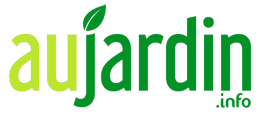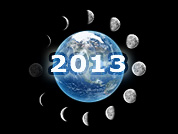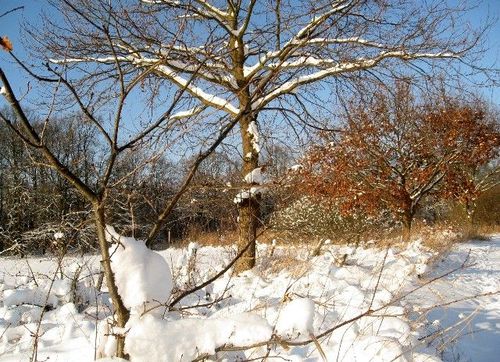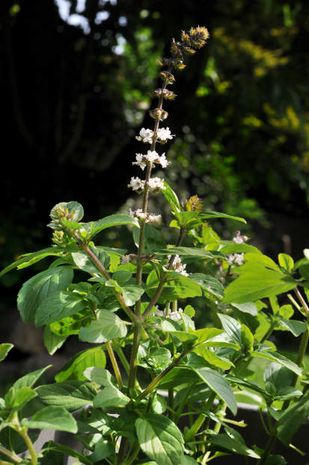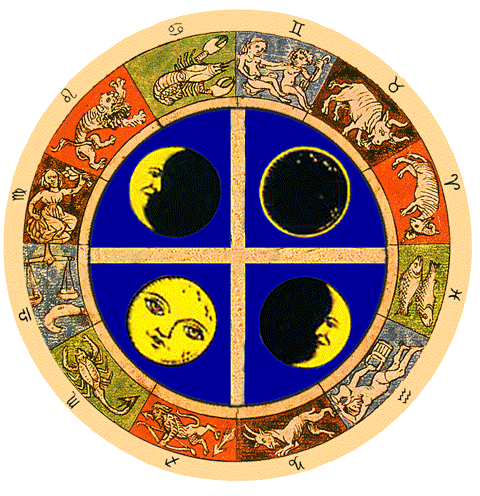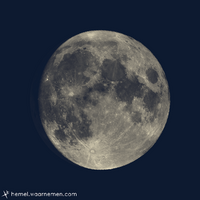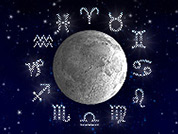 10-05-2018
O.L.H. HEMELVAART

-
Het christelijke feest herdenkt hier het opnemen in de hemel van Jezus Christus en wordt op de 40e dag na Pasen gevierd.Hemelvaart wordt op donderdag gevierd. Maar men was bevreesd voor de viering van Hemelvaart op donderdag omdat men dan veel regen en onweer in het komende jaar verwachte. Dit had zijn grondslag door het samengaan van Christus Hemelvaart en de donderdag. Donderdag is genaamd naar de Germaanse God van de donder en juist daarom boezemde dit extra angst in. In de Hemelvaartsmis worden daarom de vier evangelisten aangeroepen om het slechte weer te bezweren

► INLEIDING ► DEEL 1 De oplossing van het socialisme is verwerpelijk; het natuurrechtelijk karakter van de privaateigendom
► DEEL 2 De juiste oplossing van het vraagstuk. De Kerk, maar ook de staat en de belanghebbenden moeten meewerken


• 20-03-2016 • 29-03-2015 • 13-04-2014 • 24-03-2013 • 01-04-2012



0325•• Komen met PALMZONDAG de palmen droog in huis, dan komen de schoven droog in de schuur
0325•• Met PALMZONDAG zonneschijn, moet een goed teken zijn
0325•• PALMZONDAG helder en klaar, brengt een vruchtbaar jaar
0325•• PALMZONDAG Palm palm Poasch'n, loat de koekoek roaz'n, loat de kiwiet zing'n, dan krie't wi lekk're ding'n
| | |
| --- | --- |
| | - Kerstmis katholieken, kerst(feest) protestanten of het geboortefeest van de Heer is een belangrijk christelijk feest in het kerkelijk jaar. Met Kerstmis wordt door christenen de geboorte van Jezus-Christus gevierd. De evangeliën van Lucas en Matteüs beschrijven de geboorte van Jezus. Vooral Lucas geeft brede aandacht aan de geboorte van Jezus in Bethlehem. Het kerstfeest wordt in de westers-christelijke wereld en in sommige Kerken van het Oosters christendom gevierd op 25 december. In die Oosterse kerken die de Juliaanse kalender gebruiken voor de liturgische kalender (zoals de Russisch-orthodoxe Kerk), wordt het 13 dagen later gevierd. In veel streken zijn er tevens speciale vieringen op de avond ervoor (kerstavond, middernachtsmis) en/of op de dag erna. In West-Europa wordt 25 december als eerste kerstdag en 26 december als tweede kerstdag beschouwd. |
| | - Noël est une fête chrétienne célébrant chaque année la naissance de Jésus de Nazareth, appelée Nativité. À l'origine, cette fête était païenne et existait sous des formes différentes pour marquer le solstice d'hiver. Au XXIe siècle, Noël revêt un aspect largement profane. Elle est devenue une fête commerciale et un moment de l'année célébré, y compris par des non-croyants. Cette fête est caractérisée par un regroupement des cellules familiales autour d'un repas et d'un échange de cadeaux, particulièrement (mais pas seulement) à destination des enfants, qui dans plusieurs pays occidentaux associent ces cadeaux au personnage du Père Noël. Noël est actuellement fixé au 25 décembre dans les calendriers grégorien et julien par la plupart des Églises |
| | - Christmas or Christmas Day is an annual holiday generally celebrated on December 25 by billions of people around the world. It is a Christian feast that commemorates the birth of Jesus Christ,[5][6] liturgically closing the Advent season and initiating the season of Christmastide, which lasts twelve days.[7] In much of the world's nations Christmas is a civil holiday, is celebrated by an increasing amount of non-Christians, and is an integral part of the Christmas and holiday season |
| | - Weihnachten, auch (heiliges) Christfest, Heilige(r) Christ oder Weihnacht genannt, ist das Fest der Geburt Jesu Christi. Festtag ist der 25. Dezember, der Christtag, auch Hochfest der Geburt des Herrn, dessen Feierlichkeiten am Vorabend, am Heiligabend (auch Heilige Nacht, Christnacht, Weihnachtsabend, 24. Dezember), beginnen. Er ist in vielen Staaten ein gesetzlich geschützter Feiertag. In Deutschland, Österreich und vielen anderen Ländern kommt als zweiter Weihnachtsfeiertag der 26. Dezember hinzu, der in der römisch-katholischen und der altkatholischen Kirche als Stephanstag begangen wird. |
| | - La Navidad (latín: nativitas, 'nacimiento' )? es una de las fiestas más importantes del cristianismo —junto con la Pascua y Pentecostés—, que celebra el nacimiento de Jesucristo en Belén. Esta fiesta se celebra el 25 de diciembre por la Iglesia católica, la Iglesia anglicana, algunas otras iglesias protestantes y la Iglesia ortodoxa rumana; y el 7 de enero en otras iglesias ortodoxas, ya que no aceptaron la reforma hecha al calendario juliano, para pasar a nuestro calendario actual, llamado gregoriano, del nombre de su reformador, el Sumo Pontífice Gregorio XIII |
| | - O Natal ou Dia de Natal é um feriado comemorado anualmente em 25 de Dezembro (nos países eslavos e ortodoxos cujos calendários eram baseados no calendário juliano, o Natal é comemorado no dia 7 de janeiro), originalmente destinado a celebrar o nascimento anual do Deus Sol no solstício de inverno (natalis invicti Solis), e adaptado pela Igreja Católica no terceiro século d.C., para permitir a conversão dos povos pagãos sob o domínio do Império Romano,passando a comemorar o nascimento de Jesus de Nazaré. |
| | - Il Natale è la festività cristiana che celebra la nascita di Gesù. Cade il 25 dicembre (il 7 gennaio nelle Chiese ortodosse che adottano il calendario giuliano). |
Op Allerzielen -2 november- herdenkt de Kerk alle overleden gelovigen. De traditie stamt, voorzover bekend uit de abdij Cluny (klooster uit het Frankische Rijk) waar abt Odilo in 998 bepaalde dat alle met Cluny verbonden kloosters op de dag na Allerheiligen de gestorvenen op bijzondere liturgische wijze moesten herdenken. In de 14de eeuw werd deze herdenkingsdag algemeen in de Rooms-Katholieke Kerk
Bron: Wikipedia
allerzielen.nl
Allerzielen is een hoogtijdag uit de westerse rooms-katholieke traditie. Hij wordt gevierd op 2 november, de dag na Allerheiligen, waarmee deze dag nauw verbonden is. Met Allerzielen worden de overledenen herdacht en wordt een requiemmis opgedragen. De nabestaanden plaatsen bloemen op het graf. Er worden in familiekring soms ook nog pannenkoeken gebakken. In veel parochies is het gebruikelijk dat als er een parochiaan uit de kerk wordt begraven er een kruisje wordt opgehangen met daarop de naam van de overledenen. Op de eerstvolgende allerzielen komt de familie van de overledene naar de mis om het kruisje in ontvangst te nemen. Allerzielen is een dag om speciaal te bidden voor alle zielen die nog niet in de hemel zijn, maar in het vagevuur

Allerzièle , in 't Latien: In commemoratione omnium fidelium defunctorum= in gedachte bie alle geluivige die doad zin, ies 'ne kèrkelike fièsdaag bie de Katholieke, dae gevierd weurt op 2 november (of op de korts bie liegkende zóndig). In leng woa Allerheilige 'ne wètteleke fièsdaag ies, zoa-wie Belsj, Frankriek of 't aan Limburg grenzende Duutsjland, ies mèt en mèt de inhoud van Allerzièle verlag nao 1 november

-

La Commémoration des fidèles défunts, appelée aussi Commémoration des morts ou simplement jour des Morts, est une célébration catholique qui a lieu le 2 novembre, le lendemain du jour de la Toussaint, selon le rite ordinaire

All Souls' Day commemorates the faithful departed. In Western Christianity, this day is observed principally in the Catholic Church, although some churches of the Anglican Communion and the Old Catholic Churches also celebrate it. The Eastern Orthodox churches observe several All Souls' Days during the year. The Roman Catholic celebration is associated with the doctrine that the souls of the faithful who at death have not been cleansed from the temporal punishment due to venial sins and from attachment to mortal sins cannot immediately attain the beatific vision in heaven, and that they may be helped to do so by prayer and by the sacrifice of the Mass (see Purgatory).[1] In other words, when they died, they had not yet attained full sanctification and moral perfection, a requirement for entrance into Heaven. This sanctification is carried out posthumously in Purgatory

Allerseelen (lateinisch In Commemoratione Omnium Fidelium Defunctorum) am 2. November ist im Festjahr der römisch-katholischen Kirche ein Gedenktag. Durch Gebet, Almosen und Fürbitte werden die Leiden der Armen Seelen (der Verstorbenen im Fegefeuer) erleichtert und der Tag dient dem Gedächtnis der Verstorbenen. Das Fest wurde im 10. Jahrhundert von Odilo, dem Abt der Benediktiner von Cluny eingeführt. Es wird vor allem in den Alpenländern mit zahlreichen Volksbräuchen verbunden. In der römisch-katholischen Kirche hat der Allerseelenablass eine besondere Bedeutung.

La Conmemoración de los Fieles Difuntos, popularmente llamada Día de Muertos o Día de Difuntos, es una celebración cristiana que tiene lugar el día 2 de noviembre, cuyo objetivo es orar por aquellos fieles que han acabado su vida terrena y, especialmente, por aquellos que se encuentran aún en estado de purificación en el Purgatorio

O Dia dos Fiéis Defuntos (português europeu) ou Dia de Finados (português brasileiro), conhecido ainda como Dia dos Mortos, é celebrado pela Igreja Católica no dia 2 de novembro.

La Commemorazione dei defunti (in latino Commemoratio Omnium Fidelium Defunctorum, ossia Commemorazione di Tutti i Fedeli Defunti), è una ricorrenza della Chiesa cattolica. Era anticamente preceduta da una Novena e celebrata il 2 novembre di ogni anno. Nel calendario liturgico segue la festività di Ognissanti, che ricorre infatti il 1º novembre
Commemoratio Omnium Fidelium Defunctorum

Traagzaam trekt de witte wagen
door de stille strate toen,
en 't is weenen, en 't is klagen
dat ze bin' de wijte doen!
.
Stap voor stap, zoo gaan de peerden,
traagzaam, treurig, stille en stom,
en zij kijken, of 't hun deerde,
dikwijls naar hun'meester om;
.
naar hun' meester, die te morgen
zijn beminde peerdenpaar,
onder 't kammen en 't bezorgen,
zei de droeve nieuwemaar.
.
"Baai," zoo sprak hij, "Baai en Blesse",
heden moeten... stille! fraai!
Moeten wij naar de uitvaartmesse,
met den wagen, Blesse en Baai!"
.
En toen, na zijn hand te doppen
in 't gewijde water klaar,
zegent hij de hooge koppen
van 't onachtzaam peerdenpaar.
.
En hij kust en kruist ze beiden,
en "gij," zegt hij, "Blesse en Baai,
moet een lijk naar 't kerkhof leiden,
Baai en Blesse, stille! fraai!
.
Schuimen zoudt ge en lastig zweten,
zoo 'k u zonder wete liet
van de mare, en zoudt verheeten,
gave ik u den zegen niet!"
.
En hij zelve kruist en wijdt hem,
eer hij ze in den breidel vangt,
met het water, dat bezijd hem
aan de ruwe bedspond hangt.
.
Want hij slaapt bij zijne beminde
peerden en bezorgt ze trouw,
trouwer als voor eigen kinde
eigen moeder zorgen zou.
.
Hij besproeit, en met gewijden
pallem speerst hij peerd en stal,
om de lijkvaart te bevrijden
van gevaar en ongeval.
.
Ha! wie weet hoeveel gevaren
die niet hebben uit te staan,
die met peerden, - God bewaar' hen! -
die met hunne meesters gaan?
.
Traagzaam rijdt en rolt de wagen,
treurig door de strate voort,
en 't is krijschen en 't is klagen,
dat men onder 't dekzeil hoort.
.
Stap voor stap zoo gaan de peerden,
ziende naar hun' meester om;
stap voor stap, alsof 't hun deerde,
traagzaam, treurig, stille... en stom

K E R K H O F B L O M M E N Guido Gezelle (mei 1858)

De Katholieke Kerk kent al sinds de eerste jaren van het Christendom vele martelaren. Martelaar (van het griekse woord martus = getuige) was de bijzondere eretitel voor degenen die gedurende de christenvervolgingen in het Romeinse Rijk hun trouw aan het christelijke geloof met de dood moest bekopen. Deze martelaren werden oorspronkelijk in een gezamenlijke herdenking van alle martelaren vereerd, maar Gregorius III veranderde in 732 het martelarenfeest in Allerheiligen. Niet alleen martelaren, maar ook heiligen, dit zijn gelovigen die door hun leven een bijzonder getuigenis hebben afgelegd van hun geloof in Christus, worden dan herdacht. In 844 werd de oorspronkelijke datum (van 13 mei) veranderd in 1 november (begindag van de winterperiode volgens de regel van Benedictus) en werd het een herdenking van alle heiligen - benoemden en onbenoemden - die geen eigen feestdag of gedachtenis hebben
Bron: Wikipedia - allerheiligen.nl
ALLERHEILIGEN (Sollemnitas Omnium Sanctorum in het Latijn) is een christelijk feest dat valt op 1 november en gevierd wordt onder katholieken en Anglicanen. In de Katholieke Kerk is het een hoogfeest. Ook de Oosters-orthodoxe Kerk kent het feest, maar op de eerste zondag na Pinksteren. De feestdag viert de nagedachtenis aan alle heiligen en martelaren.

La Toussaint est une fête catholique, célébrée le 1er novembre, au cours de laquelle l'Église catholique romaine honore tous les saints, connus et inconnus1. La Toussaint précède d'un jour la Commémoration des fidèles défunts, dont la solennité a été officiellement fixée au 2 novembre, deux siècles après la création de la Toussaint.

All Saints' Day (in the Roman Catholic Church officially the Solemnity of All Saints and also called All Hallows or Hallowmas[1]), often shortened to All Saints, is a solemnity celebrated on 1 November by parts of Western Christianity, and on the first Sunday after Pentecost in Eastern Christianity, in honor of all the saints, known and unknown.

Allerheiligen (lateinisch Festum Omnium Sanctorum) ist ein christliches Fest, zu dem aller Heiligen gedacht wird auch solcher, die nicht heiliggesprochen wurden sowie der vielen Heiligen, um deren Heiligkeit niemand weiß als Gott.

El Día de Todos Los Santos es una tradición católica instituida en honor de Todos los Santos, conocidos y desconocidos, según el papa Urbano IV, para compensar cualquier falta a las fiestas de los santos durante el año por parte de los fieles

A festa do dia de Todos-os-Santos é celebrada em honra de todos os santos e mártires, conhecidos ou não. A Igreja Católica celebra a Festum omnium sanctorum a 1 de novembro seguido do dia dos fiéis defuntos a 2 de novembro.

La festa di Ognissanti, nota anche come Tutti i Santi, è una solennità che celebra insieme la gloria e l'onore di tutti i Santi (canonizzati e non).
Sollemnitas Omnium Sanctorum

Από τη Βικιπαίδεια, την ελεύθερη εγκυκλοπαίδεια Για ομώνυμες κοινότητες και χωριά, δείτε: Άγιοι Πάντες (αποσαφήνιση) Εικόνα των Αγίων Πάντων Επειδή μεταξύ του μεγάλου αριθμού των Χριστιανών που μαρτύρησαν ή κατά οποιοδήποτε τρόπο προσέφεραν ή εργάσθηκαν υπέρ του Χριστιανισμού υπάρχουν πολλοί των οποίων τα ονόματα παρέμειναν άγνωστα, όρισαν τόσο η Ορθόδοξη Ανατολική Εκκλησία όσο και η Δυτική συγκεκριμένη ημέρα που να τιμώνται όλοι ανεξαιρέτως οι Άγιοι (οι Άγιοι Πάντες).

Allehelgensdag

-
• ZONDAG 20-09 •• 11:30 12:55 UCI PLOEGENTIJDRIT DAMES 38,8 KM


2015 1•
'"
2•
+"
3•
+"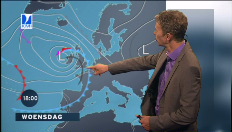 •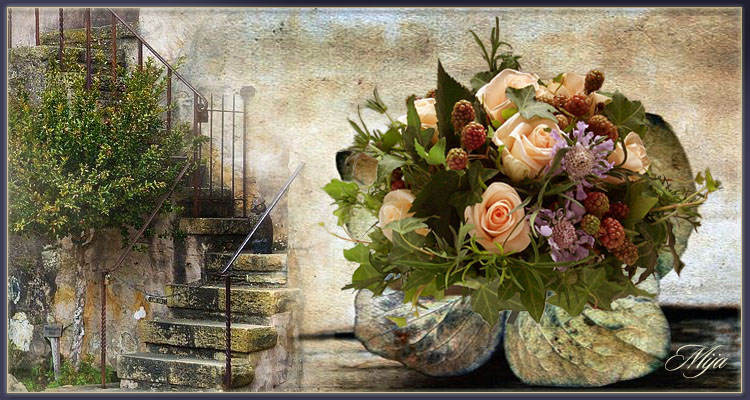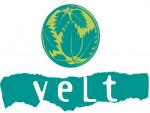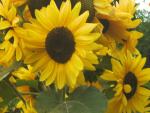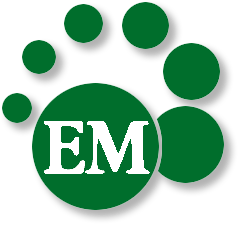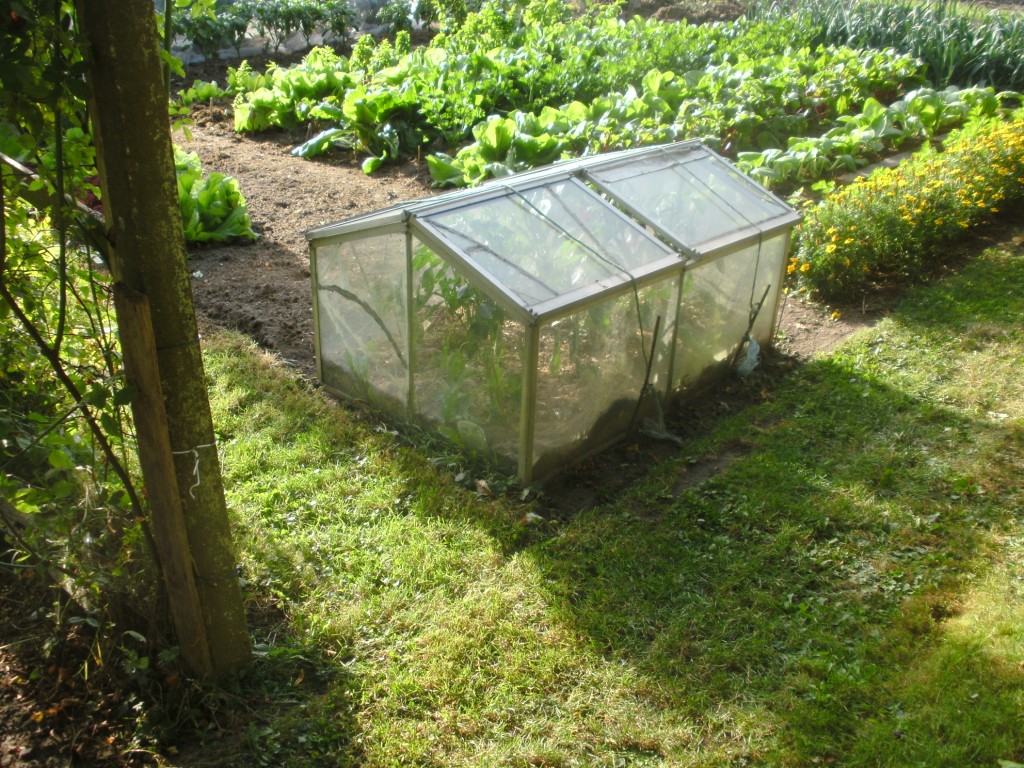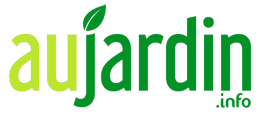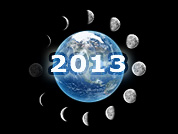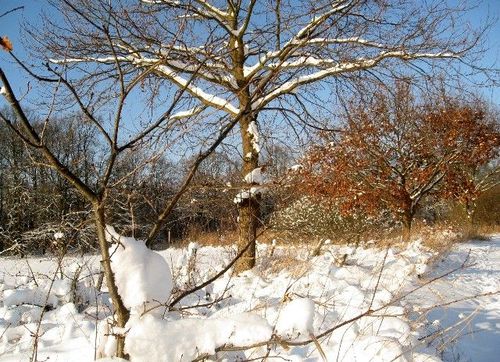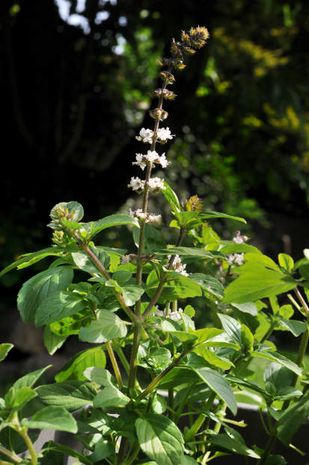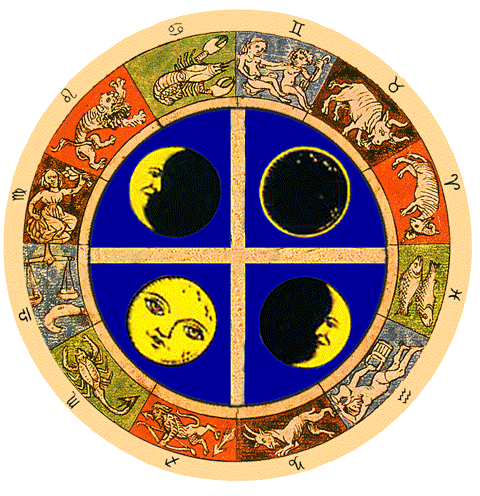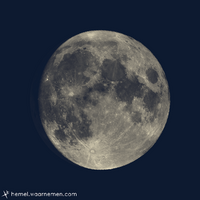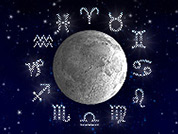 05-04-2017
PARIS ROUBAIX 2017
•
09-04 • 115 • PARIS ROUBAIX •• PARIJS ROUBAIX LIVE één • 257 KM •
2017 1•
2• 3•
[ 2016 1• HAYMAN Mathew OGE
2• BOONEN Tom
3• STANNARD Ian
]
•
10-04 • 114 • PARIS ROUBAIX •• PARIJS ROUBAIX • 257.5 KM •
2016 1• HAYMAN Mathew OGE
2• BOONEN Tom 3• STANNARD Ian GBR
[ 2015 1• DEGENKOLB John TGA
2• STYBAR Zdenek CZE 3• VAN AVERMAET Greg ]
© - UCI KBWB SPORZA Wikipedia velowire.com flandersclassics © -

http://www.procyclingstats.com

procyclingstats
© - UCI KBWB SPORZA Wikipedia velowire.com flandersclassics © -

http://www.procyclingstats.com

procyclingstats
•
10-04 • 114 • PARIS ROUBAIX •• PARIJS ROUBAIX LIVE één • 257.5 KM •
2016 1• HAYMAN Mathew OGE
2• BOONEN Tom 3• STANNARD Ian GBR
[ 2015 1• DEGENKOLB John TGA
2• STYBAR Zdenek CZE 3• VAN AVERMAET Greg ]
2016 JUNIOREN KM 1• 2• 3•

2016 257.5 1• 2• 3•
2015 253,5 1• DEGENKOLB John TGA
2• STYBAR Zdenek
3• VAN AVERMAET Greg

2014 257 1• Niki Terpstra
2• John Degenkolb
3• Fabian Cancellara

2013 254,5 1• Fabian CANCELLARA
2• VANMARCKE Sep
3• Niki Terpstra

2012 257,5 1• TOM BOONEN [4]
2• Sébastien TURGOT
3• Alessandro BALLAN

2011 258 1• VAN SUMMEREN Johan
2• 3•
2010 259 1• Fabian CANCELLARA
2• 3•
2009 259 1• TOM BOONEN [4]
2• 3•
2008 259,5 1• TOM BOONEN [4]
2• 3•
• 2007 259,5 Stuart O'GRADY

• 2006 259 Fabian CANCELLARA
• 2005
TOM BOONEN [4] 259 • 2004
Magnus BACKSTEDT 261 • 2003
Peter VAN PETEGEM 261 • 2002
Johan MUSEEUW 261 • 2001
Servais KNAVEN 254,5 • 2000
Johan MUSEEUW 272 • 1999
Andrea TAFI 273 • 1998
Franco BALLERINI 267 • 1997
Frédéric GUESDON 267 • 1996
Johan MUSEEUW 262 • 1995
Franco BALLERINI 266 • 1994
Andreï TCHMIL 270 • 1993
Gilbert DUCLOS-LASSALLE 267 • 1992
Gilbert DUCLOS-LASSALLE 267 • 1991
Marc MADIOT 266 • 1990
Eddy PLANCKERT 265 • 1989
Jean-Marie WAMPERS 265 • 1988
Dirk DE MOL 266 • 1987
Eric VANDERAERDEN 264 • 1986
Sean KELLY 268 • 1985
Marc MADIOT 265 • 1984
Sean KELLY 265 • 1983
Hennie KUIPER 274 • 1982
Jan RAAS 270 • 1981
Bernard HINAULT 263 • 1980
Francesco MOSER 264 • 1979
Francesco MOSER 259 • 1978
Francesco MOSER 263 • 1977
ROGER DE VLAEMINCK [4] 250 • 1976
Marc DE MEYER 279 • 1975
ROGER DE VLAEMINCK [4] 277 • 1974
ROGER DE VLAEMINCK [4] 274 • 1973
Eddy MERCKX 272 • 1972
ROGER DE VLAEMINCK [4] 272 • 1971
Roger ROSIERS 266 • 1970
Eddy MERCKX 266 • 1969
Walter GODEFROOT 264 • 1968
Eddy MERCKX 262 • 1967
Jan JANSSEN 263 • 1966
Felice GIMONDI 262 • 1965
Rik VAN LOOY 267 • 1964
Peter POST 265 • 1963
Émile DAEMS 266 • 1962
Rik VAN LOOY 258 • 1961
Rik VAN LOOY 263 • 1960
Pino CERAMI 262 • 1959
Noël FORE 262 • 1958
Léon VAN DAELE 269 • 1957
Fred DE BRUYNE 252 • 1956
Louison BOBET 252 • 1955
Jean FORESTIER 249 • 1954
Raymond IMPANIS 246 • 1953
Germain DERYCKE 245 • 1952
Rik VAN STEENBERGEN 245 • 1951
Antonio BEVILACQUA 247 • 1950
Fausto COPPI 247 • 1949
André MAHE 244 •
Serse COPPI (ex-æquo) • 1948
Rik VAN STEENBERGEN 246 • 1947
Georges CLAES 246 • 1946
Georges CLAES 246 • 1945
Paul MAYE 246 • 1944
Maurice DE SIMPELAERE 246 • 1943
Marcel KINT 250 • 1939
Émile MASSON 262 • 1938
Lucien STORME 255 • 1937
Jules ROSSI 255 • 1936
Georges SPEICHER 262 • 1935
Gaston REBRY 255 • 1934
Gaston REBRY 255 • 1933
Sylvère MAES 255 • 1932
Romain GIJSSELS 255 • 1931
Gaston REBRY 255 • 1930
Julien VERVAECKE 255 • 1929
Charles MEUNIER 260 • 1928
André LEDUCQ 260 • 1927
Georges RONSSE 260 • 1926
Julien DELBECQUE 270 • 1925
Felix SELLIER 260 • 1924
Jules VAN HEVEL 270 • 1923
Henri SUTER 270 • 1922
Albert DEJONGHE 262 • 1921
Henri PELISSIER 263 • 1920
Paul DEMAN 263 • 1919
Henri PELISSIER 280 • 1914
Charles CRUPELANDT 274 • 1913
François FABER 265 • 1912
Charles CRUPELANDT 266 • 1911
Octave LAPIZE 266 • 1910
Octave LAPIZE 266 • 1909
Octave LAPIZE 276 • 1908
Cyrille VAN HAUWAERT 271 • 1907
Georges PASSERIEU 270 • 1906
Henri CORNET 270 • 1905
Louis TROUSSELIER 268 • 1904
Hippolyte AUCOUTURIER 268 • 1903
Hippolyte AUCOUTURIER 268 • 1902
Lucien LESNA 268 • 1901
Lucien LESNA 280 • 1900
Emile BOUHOURS 268 • 1899
Albert CHAMPION 268 • 1898
Maurice GARIN 268 • 1897
Maurice GARIN 280 • 1896
Josef FISCHER 280 •
Secteur

Kilomètres

Lieu

Longueur

27
98,5
Troisvilles à Inchy
2,2
26
105
Viesly à Quiévy
1,8
25
107,5
Quiévy à Saint-Python
3,7
24
112,5
Saint-Python
1,5
23
120,5
Vertain à Saint-Martin-sur-Écaillon
2,3
22
127
Capelle à Ruesnes
1,7
21
137,5
Quérénaing à Maing
2,5
20
141
Maing à Monchaux-sur-Écaillon
1,6
19
154
Haveluy à Wallers
2,5
18
162
Trouée d'Arenberg
2,4
17
168
Wallers à Hélesmes
1,6
16
175
Hornaing à Wandignies
3,7
15
182,5
Warlaing à Brillon
2,4
14
186
Tilloy à Sars-et-Rosières
2,4
13
192,5
Beuvry-la-Forêt à Orchies
1,4
12
197,5
Orchies
1,7
11
203,5
Auchy-lez-Orchies à Bersée
2,7
10
209
Mons-en-Pévèle
3
9
215
Mérignies à Avelin
0,7
8
218
Pont-Thibaut à Ennevelin
1,4
7
224,5
Templeuve (Moulin-de-Vertain)
0,5
6
231
Cysoing à Bourghelles
1,3
6
233,5
Bourghelles à Wannehain
1,1
5
238
Camphin-en-Pévèle
1,8
4
240,5
Carrefour de l'Arbre
2,1
3
243
Gruson
1,1
2
249,5
Willems à Hem
1,4
1
256,5
Roubaix
0,3
DISTANCE TOTALE DES SECTEURS PAVÉS
52,8 km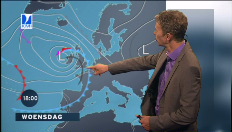 •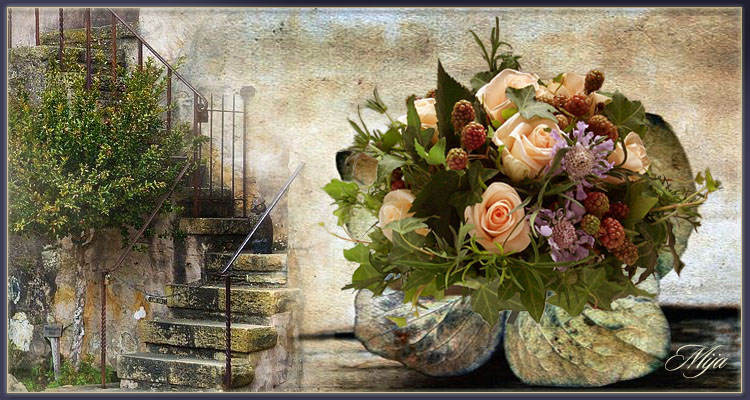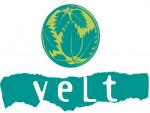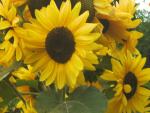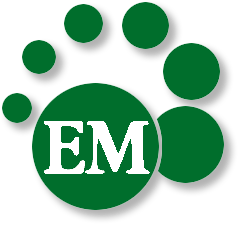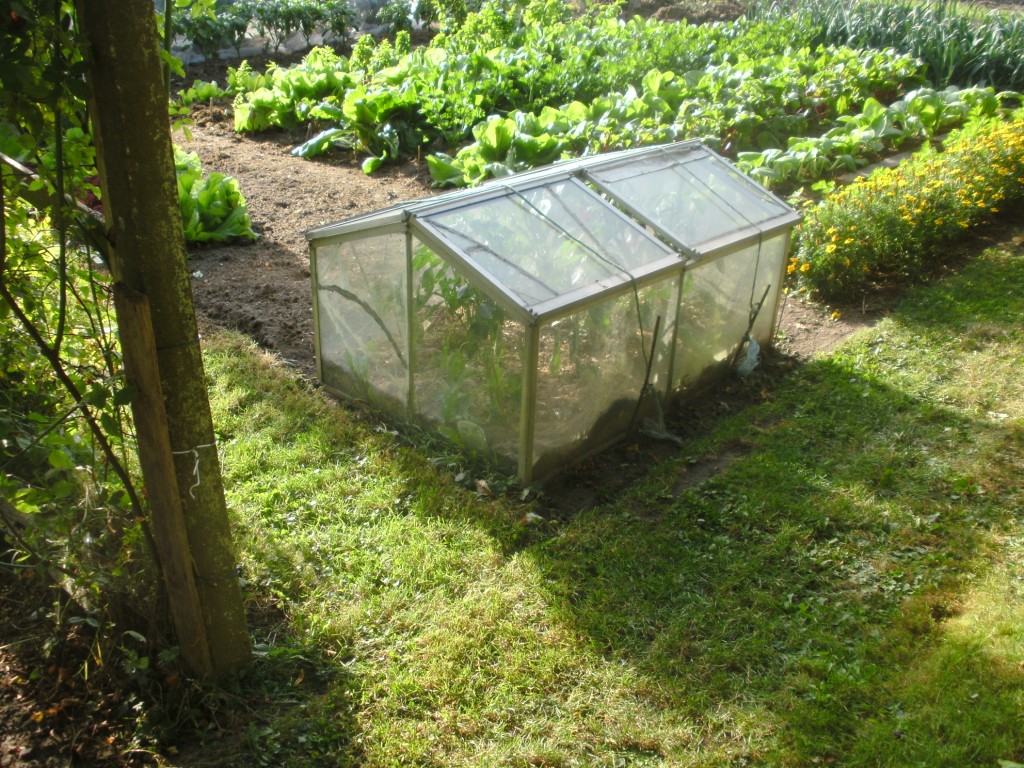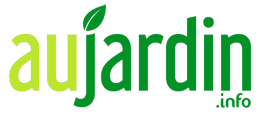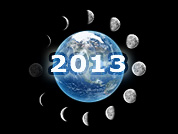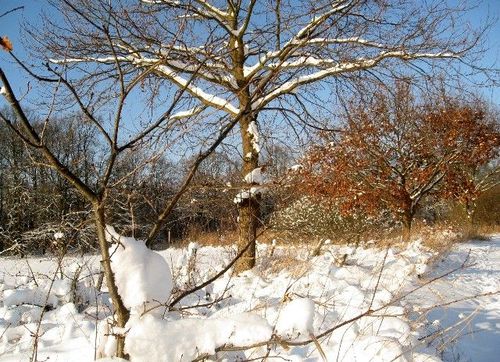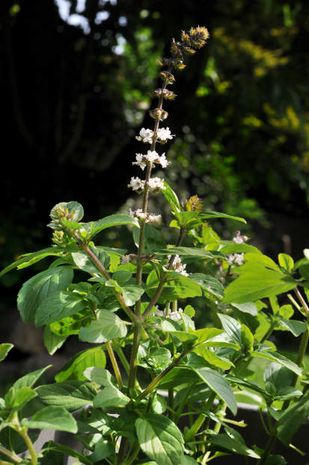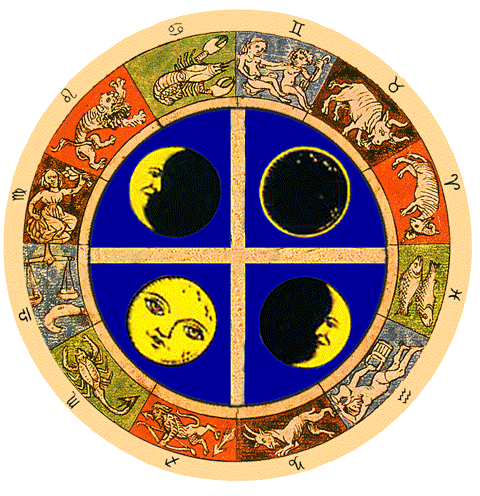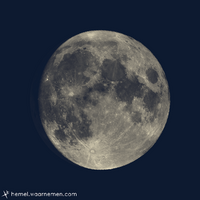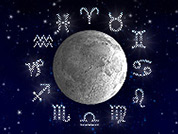 31-03-2017
RONDE van VLAANDEREN 2017
•
02-04 • 101 • RONDE VAN VLAANDEREN •• TOUR DES FLANDRES • 260 KM •
2017 1•
2•
3•
•
03-04 • 100 • RONDE VAN VLAANDEREN •• TOUR DES FLANDRES • 255 KM •
2016 1• SAGAN Peter TNK
2• CANCELLARA Fabian
3• VANMARCKE Sep
[ 2015 1• KRISTOFF Alexander KAT
2• TERPSTRA Niki NED 3• VAN AVERMAET Greg ]
© - UCI KBWB SPORZA Wikipedia velowire.com flandersclassics © -

http://www.procyclingstats.com

procyclingstats