Opdracht 6
2017
Vakantiegevoel


1
Foto 31
Mira2


2
Foto 22
Jos1953


3
Foto 24
Roland1946

| | |
| --- | --- |
| | foto's die een vakantie- of zomergevoel oproepen |

09-07-2017

6de Opdracht van de maand
Vakantie- of zomergevoel
In deze opdracht gaan we foto's inzenden die een vakantie- of zomergevoel oproepen.
Ze kunnen genomen zijn tijdens uw vakantie
of in uw omgeving.
De opdracht ligt open, de foto's kunnen gaan over landschappen, personen, zonsondergangen, bloemenweelde, vlinders ...
Wel moet het
vakantiegevoel of zomergevoel
het hoofdonderwerp zijn.
Zoals gebruikelijk kijken we naar
onze composities, regel van
derden of symmetrie,
portretten zijn scherp en mooi belicht,
voor weidse landschappen kijken we naar dieptelijnen en brengen een onderwerp in om de
weidsheid te benadrukken.
Rommel zoals verkeersborden, vuilnisbakken, halve auto's enz. gaan we vermijden.
Palen of bomen die uit iemands hoofd groeien ook.
Het gouden uurtje kunnen we zeker benutten.
Kijk eens wanneer dit in jouw omgeving start.
Evalueer zeker uw foto's vooraleer in te zenden,
zodat ze de geest van de opdracht uitdrukken.
Veel succes.
Inzenden mag vanaf maandag 10 juli 2017
1ste periode
maandag 10 t.e.m. 23 juli
2de periode
maandag 24 juli t.e.m. 06 augustus 2017 - 19 uur
De spelregels :
als titel gebruiken we enkel "Opdracht van de maand"Inzendingen met een andere titel komen niet in aanmerking.
Er mogen geen archieffoto's ingezonden worden
enkel foto's die vanaf vandaag maandag 10 juli 2017 zijn genomen komen in aanmerking voor deelname.
Elke digi mag 2 eigen gemaakte foto's insturen
t.t.z. 1 foto per periode.
Volledige exif gegevens moeten in de foto staan
Schuilnaam of eventueel je eigen naam in de foto plaatsen.
Afmetingen :
Breedte maximum 1200 pixels
Hoogte maximum 900 pixels
Zwaarte maximum 500 kb
Door inzending voor "Opdracht van de maand" gaat elke deelnemer akkoord dat zijn/haar foto(s) op het web (blog : opdracht van de maand) geplaatst worden.
Inzendingen zijn onherroepelijk, eens deze op het blog staan worden ze niet meer verwijderd om een eventueel aangepaste versie te plaatsen.
Omtrent bewerkingen volgen we de regels van onze mailgroep, bewerkte foto's zijn toegelaten.
Bij twijfel en/of onduidelijkheden graag eerst een mailtje naar Marsje of naar mij Ladydawn.
Heel veel plezier tijdens het fotograferen
voor deze weer boeiende opdracht.
Wij kijken zoals steeds met heel veel belangstelling uit naar jullie inzendingen
Ladydawn
09-07-2017 om 00:00 geschreven door Marsje


enkele voorbeelden vakantie - zomergevoel
Met dank aan :
AnnekeB - Djambo - Ducske - Eddyge - Marsje - Mira2 - Wimo - Ladydawn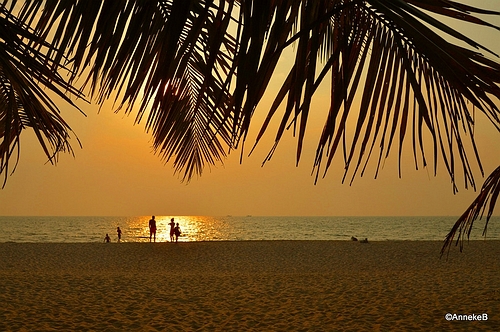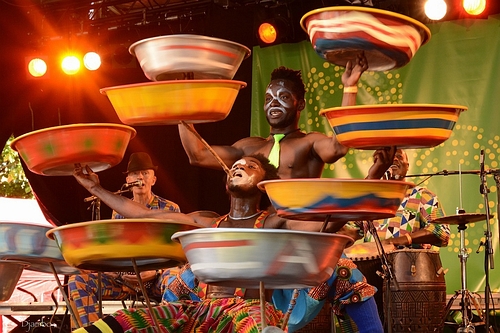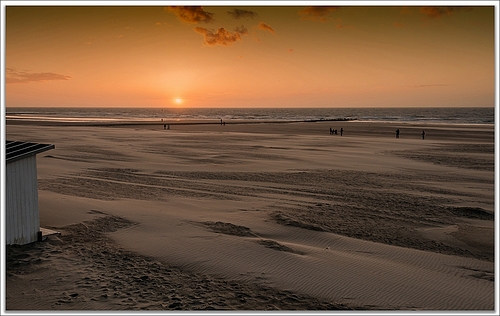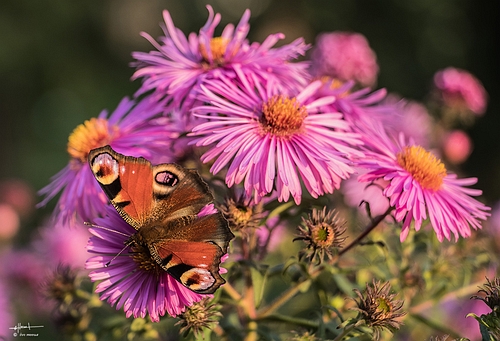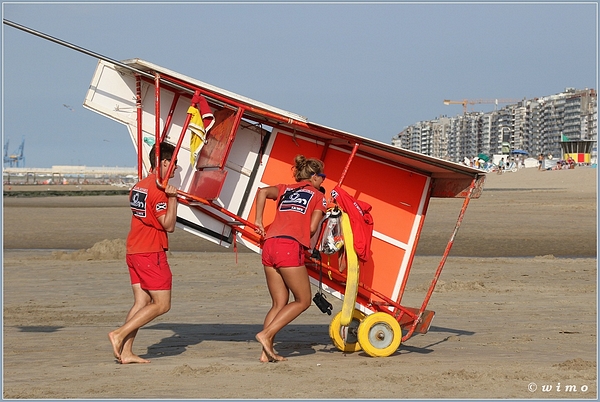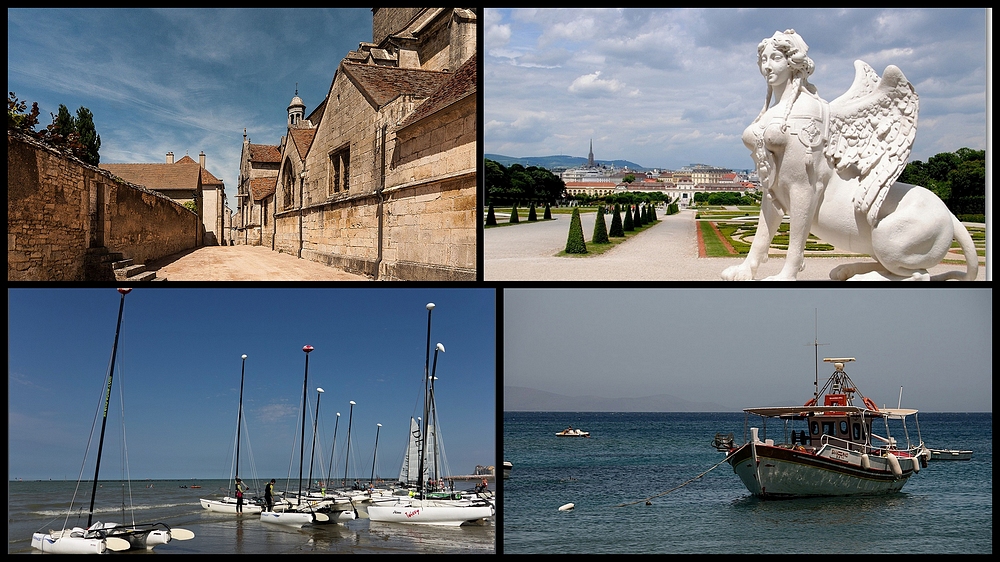 09-07-2017 om 23:26 geschreven door Marsje
23-07-2017

Foto 001 - Pinkellotje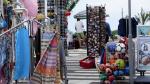 Camera:

Panasonic DMC-FZ200

Lens:

16 mm
(Max aperture f/2.8) (shot wide open)

Exposure:

Auto exposure, Aperture-priority AE, 1/1,300 sec, f/2.8, ISO 100

Flash:

Off, Did not fire

Date:

July 13, 2017 3:17:47PM (timezone not specified)
(18 hours, 42 minutes, 6 seconds ago, assuming image timezone of US Pacific)

File:

1,200 × 674 JPEG
268,773 bytes (262 kilobytes)
23-07-2017 om 21:09 geschreven door Marsje

foto 002 - elja75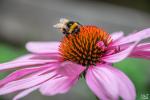 Camera:

Nikon D5300

Lens:

TAMRON AF 18-270mm F3.5-6.3 Di II VC PZD B008N
Shot at 170 mm (shot wide open)

Exposure:

Auto exposure, Program AE, 1/500 sec, f/6.3, ISO 400

Flash:

none

Date:

July 16, 2017 1:48:00PM (timezone not specified)
(1 hour, 31 minutes, 39 seconds in the future, assuming image timezone of US Pacific)

File:

1,200 × 800 JPEG
378,301 bytes (369 kilobytes)
23-07-2017 om 21:10 geschreven door Marsje

Foto 003 - henlo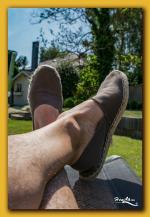 Camera:

Nikon D610

Lens:

TAMRON SP 24-70mm F2.8 Di VC USD A007N
Shot at 24 mm

Exposure:

Auto exposure, Aperture-priority AE, 1/320 sec, f/9, ISO 125

Flash:

Off, Did not fire

Date:

July 18, 2017 3:23:15PM (timezone not specified)
(2 hours, 54 minutes, 22 seconds in the future, assuming image timezone of US Pacific)

File:

622 × 900 JPEG
443,270 bytes (433 kilobytes)
23-07-2017 om 21:11 geschreven door Marsje

Foto 004 - Cato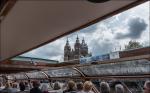 Camera:

Nikon D750

Lens:

14-24 mm f/2.8
Shot at 24 mm

Exposure:

Manual exposure, 1/500 sec, f/7.1, ISO 100

Flash:

Off, Did not fire

Date:

July 15, 2017 1:21:16PM (timezone not specified)
(2 days, 23 hours, 12 minutes, 52 seconds ago, assuming image timezone of US Pacific)

File:

900 × 558 JPEG
275,995 bytes (270 kilobytes)
23-07-2017 om 21:12 geschreven door Marsje

Foto 005 - AnnekeB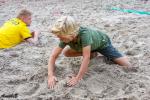 Camera:

Nikon D7200

Lens:

18-200 mm f/3.5-5.6
Shot at 35 mm

Exposure:

Auto exposure, Aperture-priority AE, 1/160 sec, f/8, ISO 100

Flash:

Off, Did not fire

Date:

July 15, 2017 4:44:01PM (timezone not specified)
(4 days, 16 hours, 28 seconds ago, assuming image timezone of US Pacific)

File:

1,200 × 801 JPEG
457,925 bytes (447 kilobytes)
23-07-2017 om 21:13 geschreven door Marsje

Foto 006 - Sluiter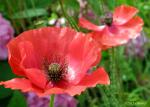 Camera:

Olympus SP570UZ

Lens:

9.8 mm
(Max aperture f/2.8)

Exposure:

Manual exposure, Aperture-priority AE, 1/160 sec, f/4, ISO 64, Compensation: -0.7

Flash:

Off, Did not fire

Date:

July 17, 2017 1:45:34PM (timezone not specified)
(2 days, 19 hours, 4 minutes, 10 seconds ago, assuming image timezone of US Pacific)

File:

1,200 × 855 JPEG (1.0 megapixels)
354,833 bytes (347 kilobytes)
23-07-2017 om 21:14 geschreven door Marsje

Foto 007 - Roland1946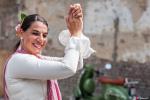 Camera:

Nikon D700

Lens:

70 mm (35mm film equiv: same)
(Max aperture f/2.8)

Exposure:

Manual, 1/2,500 sec, f/3.2, ISO 200, 200

Flash:

none

User Comment:

IF FOUND,CALL 09 3450638

Date:

July 17, 2017 4:27:40PM (timezone not specified)
(2 days, 16 hours, 24 minutes, 14 seconds ago, assuming image timezone of US Pacific)

File:

1,200 × 800 JPEG
460,528 bytes (450 kilobytes)
23-07-2017 om 21:15 geschreven door Marsje

Foto 008 - Ducske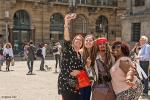 Camera:

Nikon D800

Lens:

28-300 mm f/3.5-5.6
Shot at 90 mm

Exposure:

Auto exposure, Aperture-priority AE, 1/250 sec, f/8, ISO 200

Flash:

Off, Did not fire

Keywords:

15 juli Amsterdam

Date:

July 15, 2017 2:47:01PM (timezone not specified)
(4 days, 20 hours, 55 minutes, 50 seconds ago, assuming image timezone of US Pacific)

File:

1,200 × 801 JPEG
455,925 bytes (445 kilobytes)
23-07-2017 om 21:16 geschreven door Marsje

Foto 009 - jos1953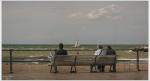 Camera:

Nikon 1 J5

Lens:

1 NIKKOR VR 10-100mm f/4-5.6
Shot at 44.2 mm

Exposure:

Auto exposure, Aperture-priority AE, 1/250 sec, f/6.3, ISO 200, Compensation: -1/3

Flash:

none

Date:

July 14, 2017 4:53:04PM (timezone not specified)
(6 days, 15 hours, 42 minutes, 34 seconds ago, assuming image timezone of US Pacific)

File:

DSC_5522.NEF
1,200 × 650 JPEG
160,043 bytes (156 kilobytes)
23-07-2017 om 21:17 geschreven door Marsje

Foto 010 - tuur 1934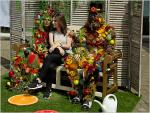 Camera:

Nikon D5200

Lens:

34 mm
(Max aperture f/4.4)

Exposure:

Manual exposure, 1/1,600 sec, f/5.6, ISO 220, Compensation: -1/3

Flash:

none

Date:

July 21, 2017 3:21:39PM (timezone not specified)
(2 hours, 57 minutes, 53 seconds in the future, assuming image timezone of US Pacific)

File:

1,190 × 900 JPEG (1.1 megapixels)
(498 kilobytes)
23-07-2017 om 21:18 geschreven door Marsje

Foto 011 - MAxi23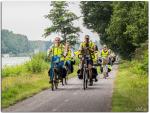 Camera:

Canon PowerShot SX50 HS

Lens:

4.3-215 mm
Shot at 24.3 mm

Exposure:

Manual exposure, 1/100 sec, f/5.6, ISO 100, Compensation: -1/3

Flash:

Off, Did not fire

Date:

July 16, 2017 11:28:55AM (timezone not specified)
(7 days, 52 minutes, 4 seconds ago, assuming image timezone of US Pacific)

File:

1,200 × 900 JPEG (1.1 megapixels)
495,554 bytes (484 kilobytes)
23-07-2017 om 21:37 geschreven door Marsje

Foto 012 - oj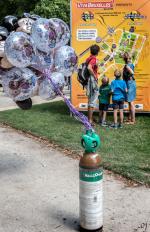 Camera:

Nikon D750

Lens:

28-300 mm f/3.5-5.6
Shot at 36 mm

Exposure:

Auto exposure, Program AE, 1/250 sec, f/8, ISO 400, Compensation: +1

Flash:

Off, Did not fire

Date:

July 21, 2017 2:56:57PM (timezone not specified)
(1 day, 21 hours, 26 minutes, 17 seconds ago, assuming image timezone of US Pacific)

File:

583 × 900 JPEG
216,116 bytes (211 kilobytes)
23-07-2017 om 21:38 geschreven door Marsje

Foto 013 - Griffel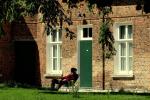 Camera:

Nikon D7100

Lens:

92 mm
(Max aperture f/5.7)

Exposure:

Auto exposure, Aperture-priority AE, 1/640 sec, f/8, ISO 200

Flash:

Off, Did not fire

Date:

July 21, 2017 12:03:33PM (timezone not specified)
(2 days, 22 minutes, 12 seconds ago, assuming image timezone of US Pacific)

File:

1,200 × 801 JPEG
486,734 bytes (475 kilobytes)
23-07-2017 om 21:38 geschreven door Marsje

Foto 014 - mele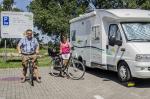 Camera:

Nikon D7000

Lens:

16-300 mm f/3.5-6.3
Shot at 35 mm (35mm film equiv: 52mm)

Exposure:

Manual exposure, 1/400 sec, f/8, ISO 100

Flash:

Off, Did not fire

Date:

July 21, 2017 1:55:17PM (timezone not specified)
(1 day, 22 hours, 32 minutes, 32 seconds ago, assuming image timezone of US Pacific)

File:

1,200 × 795 JPEG
446,176 bytes (436 kilobytes)
23-07-2017 om 21:39 geschreven door Marsje

Foto 015 - Lieve11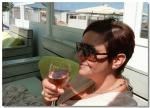 Camera:

Nikon COOLPIX S9700

Lens:

4.5 mm
(Max aperture f/3.7)

Exposure:

Auto exposure, Aperture-priority AE, 1/640 sec, f/4.5, ISO 125, Compensation: +0.3

Flash:

Off, Did not fire

Focus:

AF-S, Center
AF Area Mode: Dynamic Area

Date:

July 21, 2017 1:17:18PM (timezone not specified)
(1 day, 23 hours, 12 minutes, 7 seconds ago, assuming image timezone of US Pacific)

Location:

(70 null bytes)

File:

1,200 × 866 JPEG (1.0 megapixels)
(489 kilobytes)
23-07-2017 om 21:40 geschreven door Marsje

Foto 016 - Jilda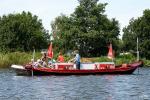 Camera:

Panasonic DMC-FZ38

Lens:

15.5 mm
(Max aperture f/2.8)

Exposure:

Aperture-priority AE, 1 sec, f/3.6, ISO 80, 0

Flash:

Off, Did not fire

Date:

July 18, 2017 1:30:59PM (timezone not specified)
(4 days, 23 hours, 12 seconds ago, assuming image timezone of US Pacific)

File:

1,200 × 800 JPEG
408,388 bytes (399 kilobytes)
23-07-2017 om 21:41 geschreven door Marsje

Foto 017 - Adagio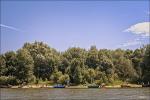 Camera:

Fujifilm X-T10

Lens:

XC16-50mmF3.5-5.6 OIS II
Shot at 35.5 mm

Exposure:

Auto exposure, Aperture-priority AE, 1/340 sec, f/7.1, ISO 200

Flash:

Off, Did not fire

Date:

July 18, 2017 12:02:04PM (timezone not specified)
(5 days, 31 minutes, 49 seconds ago, assuming image timezone of US Pacific)

File:

DSCF3373.RAF
1,200 × 801 JPEG
406,965 bytes (397 kilobytes)
23-07-2017 om 21:42 geschreven door Marsje
24-07-2017

Foto 018 - mieke1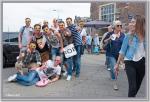 Camera:

Nikon D90

Lens:

18-105 mm f/3.5-5.6
Shot at 18 mm (35mm film equiv: 27mm)

Exposure:

Auto exposure, Aperture-priority AE, 1/640 sec, f/6.3, ISO 400

Flash:

none

Date:

July 15, 2017 4:52:21PM (timezone not specified)
(8 days, 16 hours, 57 minutes, 14 seconds ago, assuming image timezone of US Pacific)

File:

1,200 × 817 JPEG
461,471 bytes (451 kilobytes)
24-07-2017 om 18:54 geschreven door Marsje
29-07-2017

Foto 019 - Guido1951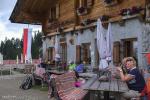 Camera:

Fujifilm X-T10

Lens:

XF18-135mmF3.5-5.6R LM OIS WR
Shot at 32.6 mm

Exposure:

Auto exposure, Aperture-priority AE, 1/550 sec, f/4.3, ISO 250

Flash:

Off, Did not fire

Date:

July 12, 2017 11:17:25AM (timezone not specified)
(11 days, 20 hours, 17 minutes, 37 seconds ago, assuming image timezone of US Pacific)

File:

DSCF1110.jpg
1,200 × 800 JPEG
430,689 bytes (421 kilobytes)
29-07-2017 om 20:44 geschreven door Marsje

Foto 020 - henlo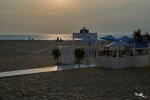 Camera:

Nikon D610

Lens:

TAMRON SP 24-70mm F2.8 Di VC USD A007N
Shot at 66 mm

Exposure:

Auto exposure, Aperture-priority AE, 1/640 sec, f/9, ISO 125

Flash:

Off, Did not fire

Date:

July 18, 2017 8:43:05PM (timezone not specified)
(10 days, 14 hours, 58 minutes, 28 seconds ago, assuming image timezone of US Pacific)

File:

1,200 × 800 JPEG
248,443 bytes (243 kilobytes)
29-07-2017 om 20:45 geschreven door Marsje


Foto 021 - NEF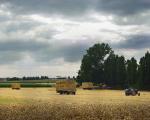 Camera:

Nikon D800

Lens:

24-70mm f/2.8
Shot at 62 mm
Digital Zoom: 1.13×

Exposure:

Auto exposure, Aperture-priority AE, 1/400 sec, f/6.3, ISO 140

Flash:

Off, Did not fire

Focus:

AF-C, at 6.7m, with a depth of field of about 4.3m, (from about 1.5m before the focus point to about 2.8m after)
AF Area Mode: Dynamic Area (3D-tracking)

Date:

July 21, 2017 6:07:50PM (timezone not specified)
(8 days, 2 hours, 27 minutes, 59 seconds ago, assuming image timezone of 2 hours ahead of GMT)

Time Zone Offset:

+02:00

File:

800 × 640 JPEG
(492 kilobytes)
29-07-2017 om 20:46 geschreven door Marsje

04-08-2017

Foto 022 - jos1953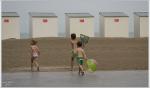 Camera:

Nikon 1 J5

Lens:

1 NIKKOR VR 10-100mm f/4-5.6
Shot at 56.2 mm

Exposure:

Auto exposure, Aperture-priority AE, 1/400 sec, f/6.3, ISO 200, Compensation: -1/3

Flash:

none

Date:

July 19, 2017 11:39:36AM (timezone not specified)
(11 days, 23 hours, 38 minutes, 8 seconds ago, assuming image timezone of US Pacific)

File:

DSC_6509.NEF
1,200 × 700 JPEG
227,753 bytes (222 kilobytes)
04-08-2017 om 17:20 geschreven door Marsje

Foto 023 - Sluiter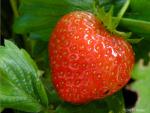 Camera:

Olympus SP570UZ

Lens:

9.8 mm
(Max aperture f/2.8)

Exposure:

Manual exposure, Aperture-priority AE, 1/30 sec, f/4.5, ISO 64, Compensation: -0.7

Flash:

Off, Did not fire

Date:

July 29, 2017 1:44:28PM (timezone not specified)
(2 days, 21 hours, 40 minutes, 14 seconds ago, assuming image timezone of US Pacific)

File:

1,200 × 900 JPEG (1.1 megapixels)
362,330 bytes (354 kilobytes)
04-08-2017 om 17:22 geschreven door Marsje

Foto 024 - Roland1946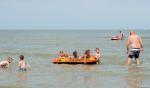 Camera:

Nikon D700

Lens:

70 mm (35mm film equiv: same)
(Max aperture f/2.8)

Exposure:

Manual, 1/2,000 sec, f/8, ISO 141, 141

Flash:

none

Date:

July 21, 2017 1:20:54PM (timezone not specified)
(11 days, 20 hours, 48 minutes, 7 seconds ago, assuming image timezone of US Pacific)

File:

1,200 × 707 JPEG
(493 kilobytes)
04-08-2017 om 17:23 geschreven door Marsje

Foto 025 - Lieve11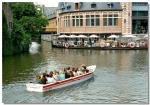 Camera:

Nikon COOLPIX S9700

Lens:

10.7 mm
(Max aperture f/3.7)

Exposure:

Auto exposure, Aperture-priority AE, 1/160 sec, f/5.3, ISO 125, Compensation: +0.3

Flash:

Off, Did not fire

Focus:

AF-S, Center
AF Area Mode: Dynamic Area

Date:

July 20, 2017 3:06:55PM (timezone not specified)
(13 days, 20 hours, 54 minutes, 44 seconds ago, assuming image timezone of US Pacific)

Location:

(70 null bytes)

File:

1,200 × 840 JPEG (1.0 megapixels)
(496 kilobytes)
04-08-2017 om 17:24 geschreven door Marsje

Foto 026 - cato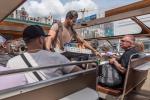 Camera:

Nikon D750

Lens:

14-24 mm f/2.8
Shot at 24 mm

Exposure:

Manual exposure, 1/800 sec, f/4.5, ISO 100

Flash:

Off, Did not fire

Date:

July 15, 2017 1:16:13PM (timezone not specified)
(18 days, 23 hours, 24 minutes, 1 second ago, assuming image timezone of US Pacific)

File:

1,200 × 801 JPEG
391,994 bytes (383 kilobytes)
04-08-2017 om 17:48 geschreven door Marsje

Foto 027 - tuur1934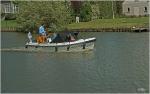 Camera:

Nikon D5200

Lens:

38 mm
(Max aperture f/3.5)

Exposure:

Manual exposure, 1/640 sec, f/4, ISO 100, Compensation: -1/3

Flash:

none

Date:

August 3, 2017 3:31:39PM (timezone not specified)
(16 hours, 38 minutes, 45 seconds ago, assuming image timezone of US Pacific)

File:

1,198 × 748 JPEG
(497 kilobytes)
04-08-2017 om 17:49 geschreven door Marsje

Foto 028 - griffel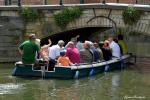 Camera:

Nikon D7100

Lens:

AF-S DX VR Zoom-Nikkor 18-105mm f/3.5-5.6G ED
Shot at 105 mm

Exposure:

Auto exposure, Aperture-priority AE, 1/250 sec, f/8, ISO 200

Flash:

Off, Did not fire

Date:

August 1, 2017 2:51:11PM (timezone not specified)
(2 days, 17 hours, 22 minutes, 24 seconds ago, assuming image timezone of US Pacific)

File:

1,200 × 800 JPEG
473,208 bytes (462 kilobytes)
04-08-2017 om 17:50 geschreven door Marsje
07-08-2017

Foto 029 - mele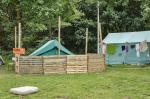 Camera:

Nikon D7000

Lens:

16-300 mm f/3.5-6.3
Shot at 35 mm (35mm film equiv: 52mm)

Exposure:

Manual exposure, 1/125 sec, f/7.1, ISO 100

Flash:

Off, Did not fire

Date:

July 27, 2017 1:10:42PM (timezone not specified)
(7 days, 22 hours, 24 minutes, 11 seconds ago, assuming image timezone of US Pacific)

File:

1,200 × 795 JPEG
397,662 bytes (388 kilobytes)
07-08-2017 om 19:54 geschreven door Marsje

Foto 030 - thuis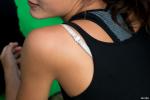 Camera:

Canon EOS 70D

Lens:

EF28-80mm f/3.5-5.6
Shot at 80 mm

Exposure:

Auto exposure, Aperture-priority AE, 1/2,500 sec, f/5.6, ISO 400

Flash:

Off, Did not fire

Date:

July 29, 2017 4:31:24PM (timezone not specified)
(5 days, 19 hours, 15 minutes, 43 seconds ago, assuming image timezone of US Pacific)

File:

1,200 × 800 JPEG
468,054 bytes (457 kilobytes)
07-08-2017 om 19:55 geschreven door Marsje


Foto 031 - mira2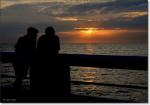 Camera:

Nikon D7000

Lens:

Tamron AF 18-270mm f/3.5-6.3 Di II VC PZD (B008)
Shot at 30 mm (35mm film equiv: 45mm)

Exposure:

Manual exposure, 1/400 sec, f/10, ISO 200, Compensation: +1/3

Flash:

Off, Did not fire

Focus:

AF-A, at 19m, with a depth of field from about 3.6m to infinity
AF Area Mode: Auto-area

Date:

July 16, 2017 9:35:21PM (timezone not specified)
(19 days, 22 hours, 2 minutes, 10 seconds ago, assuming image timezone of 1 hour ahead of GMT)

Time Zone Offset:

+01:00

File:

1,200 × 839 JPEG (1.0 megapixels)
429,385 bytes (419 kilobytes)
07-08-2017 om 19:56 geschreven door Marsje


Foto 032 - oj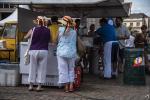 Camera:

Nikon D750

Lens:

28-300 mm f/3.5-5.6
Shot at 72 mm

Exposure:

Auto exposure, Aperture-priority AE, 1/2,500 sec, f/5, ISO 400

Flash:

Off, Did not fire

Date:

July 21, 2017 2:07:24PM (timezone not specified)
(14 days, 21 hours, 33 minutes, 15 seconds ago, assuming image timezone of US Pacific)

File:

1,200 × 801 JPEG
207,039 bytes (202 kilobytes)
07-08-2017 om 19:57 geschreven door Marsje

Foto 033 - mieke1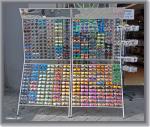 Camera:

Nikon D90

Lens:

18-105 mm f/3.5-5.6
Shot at 18 mm (35mm film equiv: 27mm)

Exposure:

Auto exposure, Aperture-priority AE, 1/640 sec, f/5, ISO 400

Flash:

none

Date:

July 15, 2017 3:35:29PM (timezone not specified)
(20 days, 20 hours, 7 minutes, 23 seconds ago, assuming image timezone of US Pacific)

File:

_DSC9999.NEF
800 × 677 JPEG
433,274 bytes (423 kilobytes)
07-08-2017 om 19:58 geschreven door Marsje

Foto 034 - garasb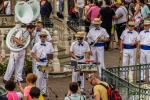 Camera:

Canon EOS 1100D

Lens:

TAMRON 16-300mm F/3.5-6.3 Di II VC PZD B016
Shot at 173 mm

Exposure:

Auto exposure, Program AE, 1/250 sec, f/6.3, ISO 320

Flash:

Off, Did not fire

Date:

July 19, 2017 10:51:06AM (timezone not specified)
(18 days, 23 hours, 50 minutes, 55 seconds ago, assuming image timezone of US Pacific)

File:

1,200 × 800 JPEG
429,254 bytes (419 kilobytes)
07-08-2017 om 19:59 geschreven door Marsje

Foto 035 - Jilda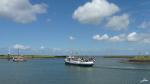 Camera:

Panasonic DMC-FZ38

Lens:

4.8 mm
(Max aperture f/2.8)

Exposure:

Auto exposure, Aperture-priority AE, 1/320 sec, f/6.3, ISO 80

Flash:

Off, Did not fire

Date:

August 5, 2017 2:06:16PM (timezone not specified)
(1 day, 20 hours, 55 minutes, 47 seconds ago, assuming image timezone of US Pacific)

File:

1,200 × 671 JPEG
361,113 bytes (353 kilobytes)
07-08-2017 om 20:08 geschreven door Marsje

Foto 036 - Rietjemoei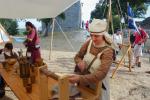 Camera:

Panasonic DMC-TZ20

Lens:

4.3 mm
(Max aperture f/3.3) (shot wide open)

Exposure:

Auto exposure, Aperture-priority AE, 1/400 sec, f/3.3, ISO 100

Flash:

Off, Did not fire

Date:

July 22, 2017 6:27:14PM (timezone not specified)
(15 days, 16 hours, 35 minutes, 59 seconds ago, assuming image timezone of US Pacific)

File:

1,200 × 800 JPEG
474,141 bytes (463 kilobytes)
07-08-2017 om 20:09 geschreven door Marsje

Foto 037 - Wimo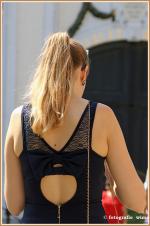 Camera:

Canon EOS 7D Mark II

Lens:

18-300mm f/5.9
Shot at 119 mm

Exposure:

Auto exposure, Aperture-priority AE, 1/256 sec, f/7.1, ISO 160

Flash:

Off, Did not fire

Date:

August 6, 2017 3:48:42PM (timezone not specified)
(19 hours, 15 minutes, 52 seconds ago, assuming image timezone of US Pacific)

File:

532 × 800 JPEG
346,036 bytes (338 kilobytes)
07-08-2017 om 20:10 geschreven door Marsje

TEAM
Marsje
Ladydawn