RAMBLIN WAYN'S OUTLAW/SONGS




this blog will be regularly updated


RAMBLIN' & STINGRAY


Arthel 'Doc' Watson


J.P STINGRAY BLUES/ROCKER


Dear reader, a small grammatical error?
My apology!!!!!!!!!!!!!!!!!



SEARCH IN BLOG



GOOGLE SEARCH


Music- Poetry- Paintings
LIVIN' IS AN ART - VIRTUAL GALERY

12-01-2013

Willie's guitar Trigger
The guitar—a Martin N-20 classical, serial number 242830—was a gorgeous instrument, with a warm, sweet tone and a pretty "mellow yellow" coloring. The top was made of Sitka spruce, which came from the Pacific Northwest; the back and sides were Brazilian rosewood. The fretboard and bridge were ebony from Africa, and the neck was mahogany from the Amazon basin. The brass tuning pegs came from Germany. All of these components had been gathered in the Martin guitar factory in Nazareth, Pennsylvania, and cut, bent, and glued together, then lacquered, buffed, and polished. If the guitar had been shipped to New York or Chicago, it might have been purchased by a budding flamenco guitarist or a Segovia wannabe. Instead it was sent to a guitarist in Nashville named Shot Jackson, who repaired and sold guitars out of a shop near the Grand Ole Opry. In 1969 it was bought by Willie Nelson.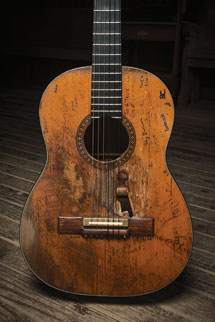 source TexasMonthly

whole story: http://www.texasmonthly.com/preview/2012-12-01/feature5
12-01-2013 om 20:48 geschreven door Wayn
0 1 2 3 4 5 - Gemiddelde waardering: 4/5 - (3 Stemmen)


23-10-2012

TIM MAIA - BRAZIL ROCKER
TIM MAIA was one of Brazil's most popular singers for nearly 30 years, a pioneer in adapting American soul music to Brazilian tastes; the outsized cravings for drugs, alcohol and food derailed his career, killing him in 1998, just as he seemed to be getting back on track.
23-10-2012 om 16:11 geschreven door Wayn
0 1 2 3 4 5 - Gemiddelde waardering: 4/5 - (3 Stemmen)

11-09-2012

RWayn Paintings - Austin Rio, Johnny Cash, David Allen Coe, oil on wood 2012
Ramblin Wayn gallery - project: 'Wait for us John'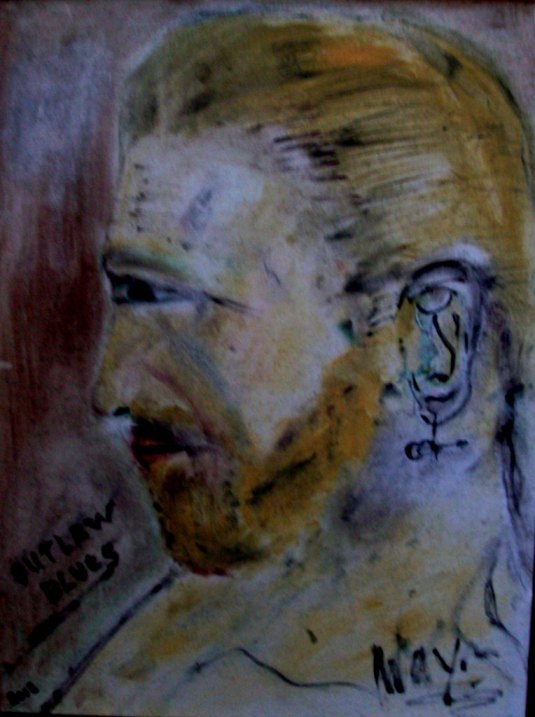 á wanderin' minstrel I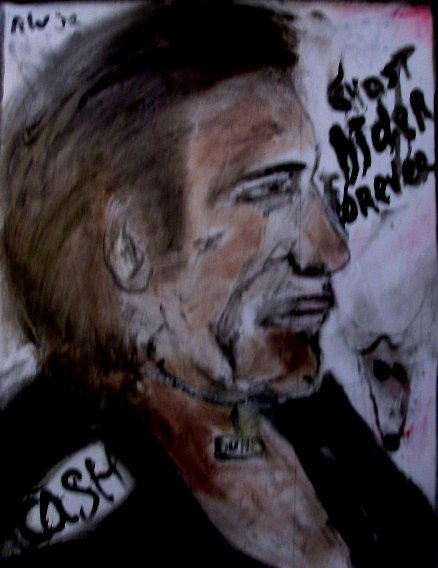 of ballads and songs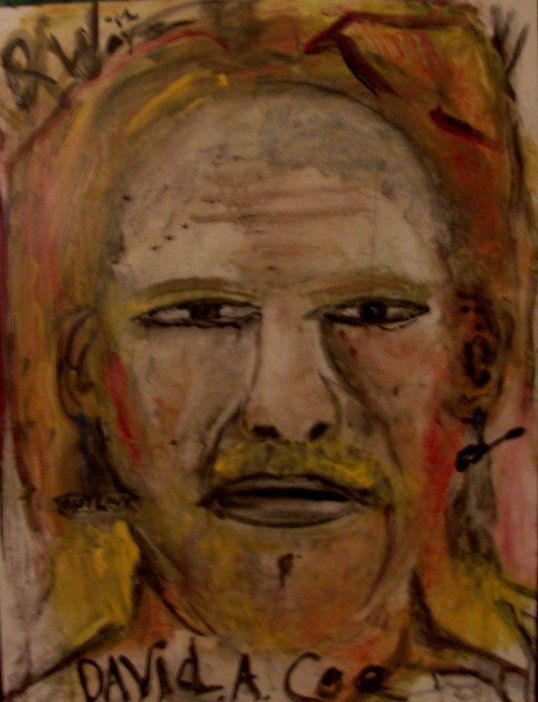 and dreamy lullaby
11-09-2012 om 13:55 geschreven door Wayn
0 1 2 3 4 5 - Gemiddelde waardering: 5/5 - (2 Stemmen)

07-08-2012

WILLIE NELSON & WAYLON JENNINGS - oil on wood 2002 by RAMBLIN WAYN
NO COMMENT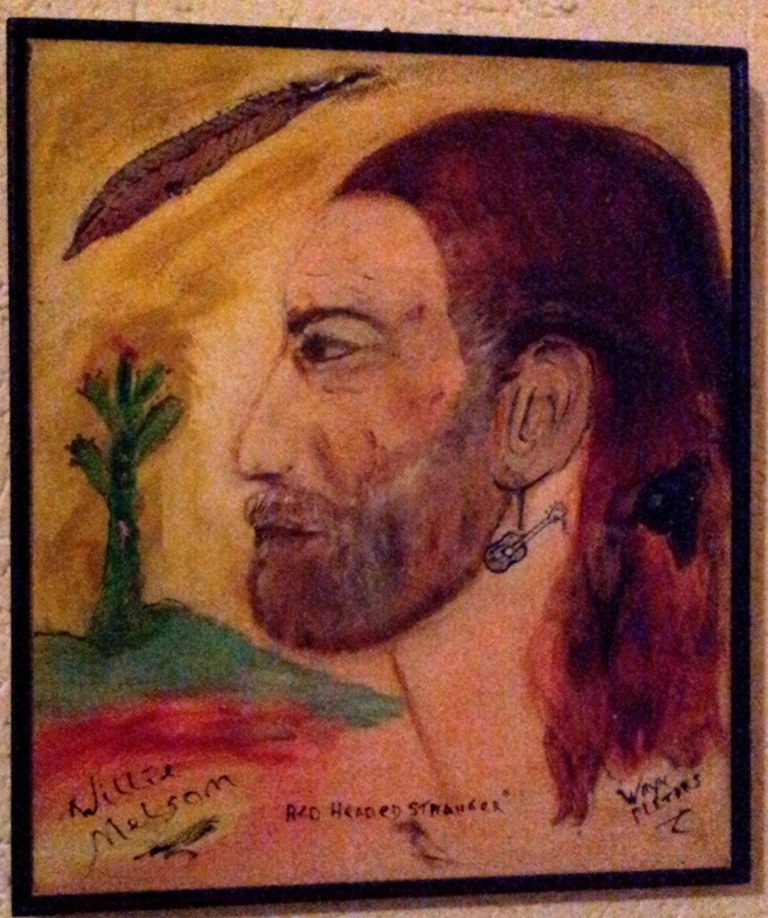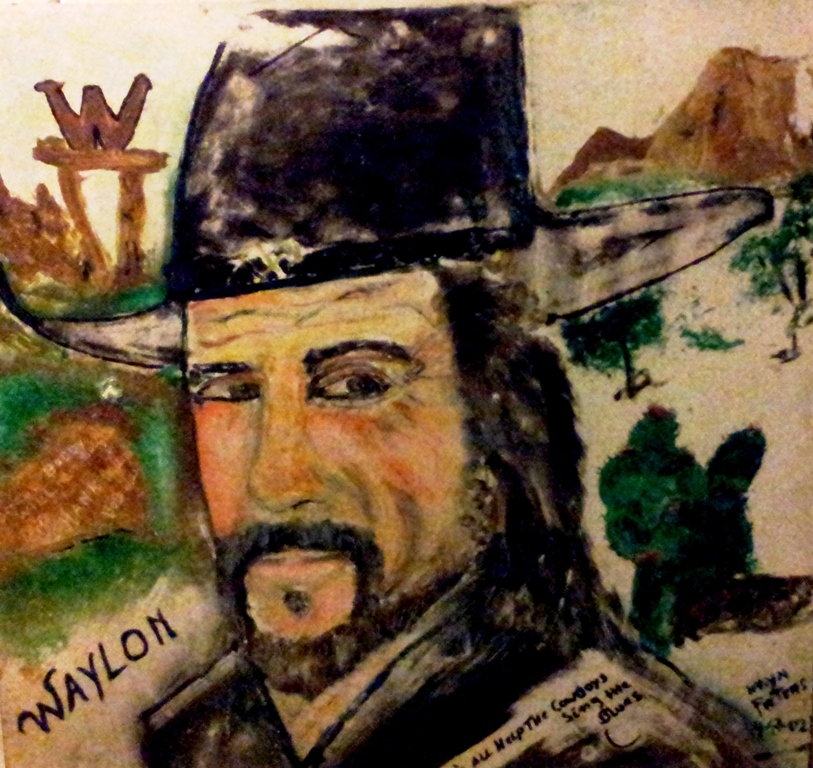 07-08-2012 om 12:04 geschreven door Wayn
0 1 2 3 4 5 - Gemiddelde waardering: 5/5 - (2 Stemmen)


02-08-2012

Shaver and His Maker: From Hell-bound Honky Tonk Hero to Holy Roller The Turnstyled Junkpiled Interview by Terry Roland, Staff Writer
Shaver and His Maker: From Hell-bound Honky Tonk Hero to Holy Roller The Turnstyled Junkpiled Interview by Terry Roland, Staff Writer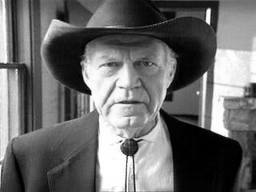 Sometime in 1946 when legendary singer-songwriter, Billy Joe Shaver, was a child, he crawled out of the window of his grandmother's house and followed the railroad tracks to downtown Corsicana, Texas. Homer & Jethro were playing a concert at the Wonder Bread Factory. Shaver made his way through the crowd and climbed up a pole so he could see the stage. During the show, a then unknown country singer was introduced. It was Hank Williams. Williams came out on stage and sang one song while the crowd ignored him; with the exception of Shaver who was transfixed. Hank noticed the young boy hanging onto the pole, hypnotically listening to him and sang directly at Shaver. As he climbed down that pole, Shaver began a life devoted to music, so rich and full of twists and turns it could stagger a great novelist. From a small Texas town he became known as a dusty fallen angel of local honky tonks, a poet, a holy rolling preacher and a hell of a good songwriter. Through his songwriting talent, he would become close friends with country icon, Willie Nelson. He would write one of the key albums of the Red Dirt 70s that broke down the walls of the Nashville establishment. After years of struggling with a solo career that just wouldn't take off, he would come into his own with his ultra-talented son, Eddy Shaver, forging a new brand of hard-edged, bluesy country music. The band he and Eddy would form simply called, Shaver, was at least 10 years ahead of their time. Such is the life of one of Texas' premier troubadours. Today, Shaver is a man content with his life, his music and his place as a writer in the often fickle and forgetful world of Country Music. But he's still restless enough to write new songs and even get into a little trouble with the law along the way. After all, he is one of the fundamental figures of the original Outlaw Movement. But most of all, Shaver has his faith in God: he claims to have a personal relationship with Jesus Christ. Yet, he still ambles his way through honky tonks, openly declaring the Gospel as he stumbles toward the light. But Shaver is not the typical holy rollin' fundamentalist. Not at all. At his home in Waco, Texas Shaver sounds weather-worn and weary. He also sounds like a man who has accepted all the crazy and extraordinary hands that life has dealt him, even losing a few fingers along the way. And there is a light that comes through in his voice when he spoke about songwriting, old friends like Willie Nelson and especially his son, Eddy.
IN THE BEGINNING "When I started talking, I started singing. I don't know why but I loved music," Shaver explained. "I'd hear pieces and parts of pop radio and I'd sing what I knew of it and make the rest of it up." "I'd go across the railroad every day and there was a settlement of black cotton pickers over there and they had a stand up piano on one of the porches and there was always someone there playing bottle neck guitars and singing. I learned a lot of old gospel songs and a lot of blues songs," he said when pressed further to explain his beginnings. Shaver was raised by his widowed grandmother until her death when he was 12. In 1951, he moved to Waco with his reluctant mother, a waitress and hardly had time for her child. But, through her, he became familiar with the honky tonks around Waco. His schooling didn't last too long. Like he famously wrote in the song "I've Been To Georgia on a Fast Train," he "got a good Christian raising and an 8th grade education" and that was as far as he'd make it through school. But, not before an important gift was nurtured in him by his home room English teacher. "One day she said, 'Write me some poetry,' so I wrote a poem and it knocked her socks off!," Shaver laughed. Shaver was an unlikely poet: he was a 13 year-old tough kid who had been hanging out on the Waco streets with his cigarettes rolled up in his sleeve. But when his teacher gave him a take home assignment to take a single word with the instructions to write a poem about it, he rose to the challenge. "I sat down there at home. She gave me the word 'space' like outer space. I went ahead and [wrote the poem] and it just curled [my teacher's] toenails. I really barred down. She knew then that I was authentic. She said 'you're blessed with quite a talent'," Shaver recalled. It was sometime during his Waco days, only five or six years after he saw Hank Williams, when he first met Willie Nelson. "I met Willie in 1953. This DJ introduced me to Willie. He was playing clubs out on the Dallas highway, all up down the highway there in Waco, he was all over the place. I loved to listen to him cause his lyrics were so great. I was inspired by him. I won't say I was influenced but he lit a fire under me." he said. By the time he was 18, Shaver had already been dishonorably discharged from the Navy. He soon met his wife Brenda with whom he had his only child, John Edwin (Eddy) in 1962. Since he was a child, Billy Joe had been writing songs and when he lost three fingers in a saw mill accident, he learned to adjust his guitar playing and the songs kept coming. Before long it became clear he had to move to Nashville. He arrived at a time when Kris Kristofferson, Mickey Newbury and Harlan Howard were also starting out. It was in Nashville that Shaver would establish his reputation as a songwriter to be reckoned with. But besides his gift for song, he was also known for his drinking, drug use and fighting. Eventually, through working with Bobby Bare, Shaver met Kristofferson, who recorded his song, "Christian Soldier," on his classic sophomore album, Silver Tongue Devil and I. Kris loved Billy Joe so much he put up his own money to produce Shaver's first solo album, Old Five and Dimmers Like Me.
HONKY TONK HEROES Where does it go? The good Lord only knows And seems like it was just the other day I was down at Green Gables and hawking them tables And generally blowing all my hard earned pay Piano rolled blues, danced holes in my shoes There weren't another other way to be for them lovable losers and no account boozers And honky tonk heroes like me.
- Billy Joe Shaver "Honky Tonk Heroes" Billy Joe Shaver and Waylon Jennings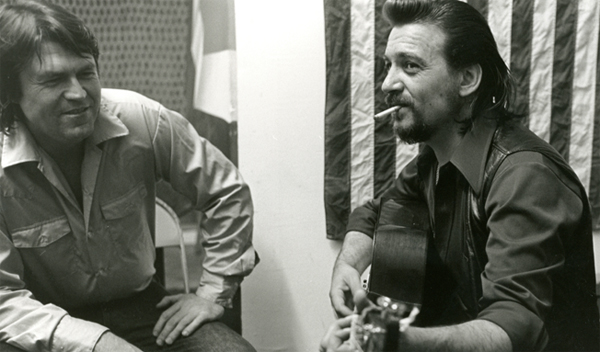 By 1971, there was a growing rumble in Music City. Artists like Waylon Jennings were beginning to defy the conventions of the Country Establishment, eschewing the gaudy rhinestones and greasy pompadours for blue jeans and long hair. At the time, Waylon, who had moderate success during the 60′s, was being groomed for something big: he was on his way to becoming the next Johnny Cash – the ultimate cross-over Country star. As fate would have it, Jennings was booked for an outdoor festival in Dripping Springs, Texas. Also booked were Willie Nelson and Kris Kristofferson. Billy Joe Shaver was there. And when he played a few songs on guitar in a trailer backstage at the festival he didn't know who was quietly listening in. "Waylon heard 'Willie the Wandering Gypsy and Me," there. He asked me if I had any more cowboy songs. I told him I had 'a sack full of 'em.' He said 'Well come on up to Nashville and I'll do a whole album of them,' Shaver recalled. Waylon was on his way up fast track to major success. So like many in the music business, he'd make promises he didn't mean to keep. But, Shaver persevered. "I took him at his word. I chased him around for about six months. Every time he'd see me comin' he'd take off," he laughed. Finally, Shaver made his way into a studio in Nashville where Waylon was getting ready to record a new album. This would be the one that would shoot him to the stars of country music and many speculated into the mainstream of popular music. Shaver arranged through a DJ, Captain Midnight, to be in the studio. But, Waylon was sealed up in the control room while Shaver waited outside for hours with the groupies, bikers and hangers-on. When Waylon heard Shaver was there he sent Midnight with a hundred dollar bill and told him to take a hike. Shaver gave the bill back to Midnight and told him to tell Jennings to 'stick it up his ass.' When Waylon appeared from the control room, he said "What do you want, Hoss?" Shaver looked at him boldly and said, "You told me to bring some songs. If you don't at least listen to 'em I'm gonna whip your ass in front of God and everybody." "Them bikers started towards me and he stopped them," Shaver said. "He took me into another room. He said 'You start playing songs.' The first song you play me, if I don't like it I'm gonna stop you right in the middle of it and you're gonna go away and I'm not gonna ever see you again. That's the end of it." The first song he played for Jennings was "Ain't No God In Mexico." When he finished "Honky Tonk Heroes," Jennings slapped himself on the legs, jumped up and said, "I know what I gotta do!" From there he went into the control room, fired the Nashville musicians and brought in his own band to record an album of songs the establishment would complain was 'too raw.' The truth is, Waylon Jennings' groundbreaking, Honky Tonk Heroes brought country music to a new level with poetic, lyric driven songs like "Black Rose," "I've Been To Georgia on a Fast Train," and "Ride Me Down Easy." Lyrically, the songs came across with the same kind of poetic grace as Dylan. But the music and studio production carried the same kind of urgency of the early Yellow Sun recordings of Elvis Presley. It stood Country Music on its head. The industry would never be the same, thanks to Waylon and Billy Joe.
Billy Joe with son Eddy Shaver FREEDOM'S CHILD
But if anyone walks in the night, he stumbles, because the light is not in him. - John 11:10 Success was not kind to Billy Joe Shaver. A series of solo albums that followed Honky Tonk Heroes didn't define Shaver's sound in the studio and were commercial failures. As the road and the night life took it's toll, it looked like Billy Joe Shaver wasn't going to make it. His drinking and drug use left him in such dismal physical health, his weight dropped down to 150 lbs. He couldn't keep food down. Finally he made a vow to take his own life. "I got to the point where I couldn't even tell wrong from right. That was when I met Jesus. I came into my room and it was illuminated solid white. He was sitting on the edge of my bed with his head in his hand and he was moving his head from side to side nodding at me as if to say, 'how long are you going to do this?' I glance toward him but I couldn't look at his eyes, they were like coals of fire." In his frame of mind Shaver didn't know what to make of the vision. "I went to a cliff outside of Nashville. A place called Kingston Springs. I went up this treacherous path. There were no stars or light that night," He said. "At the top of this cliff was a shear hundred foot drop," he said. "There was this perfect natural altar that was hewn out from the wind and rain. It was right at the edge of that cliff. I could've swore I'd jumped off of that cliff. I meant to 'cause my life was such a mess, but I found myself on my knees and asked God to help me. That's when I got born again. When I came down that path I was singing the first half of "Ole Chunk of Coal," it took me almost a year to finish the rest of it." It took several months before Shaver could handle solid food. He said that one day he finished the second half of "Old Chunk of Coal." After that, he was able to eat, his weight returned and soon he was able to perform and record again. Billy Joe Shaver attributes much of his success to his son. Eddy was an unusually gifted guitarist. By the time he was 12 he was arranging his dad's songs. By 14 he was in the band and playing with a Hendrix like fury. In 1993, the father and son formed the seminal alt country band, Shaver. Their debut album brought Eddy's hard driving and remarkable guitar work together with his father's lyrical songs. "Everybody in Nashville said you're ruining your career letting your kid push you around doing all this rock and roll stuff," he wearily said. "It was just blues with a beat. They're doing that now. We were just a little too far ahead. I guess it's better to be ahead than behind," Shaver laughed. But, while the decade of the 90′s saw Billy Joe Shaver's rise, it ended in multiple tragedies. In 1999, his wife died after a battle with cancer. Then, on New Year's Eve, 2000, Eddy died of a drug overdose. And on July 4 2001, Shaver had a heart attack on stage. After surgery and recovery, he came back with a new album, Freedom's Child, dedicated to Eddy. It's on the album he recorded the moving tribute to his sun, "Star of My Heart." At one point, before Eddy's life ended, Billy Joe remembered the two of them attending a little church. They went forward at the altar call for prayer. "The preacher asked Eddy who the most important person in his life was; he said me. Then the preacher asked me who the most important person in mine was and I said, my son, Eddy. Then the preacher asked us both, can you let each other go, give each other to God. We both said' yes.' I just didn't know God would take him so soon," Shaver said with acceptance and resignation.
WACKO FROM WACO
I'm a wacko from Waco, ain't no doubt about it, shot a man there in the head but can't talk much about it. He was trying to shoot me, but he took too long to aim. Anybody in my place, woulda done the same. I don't start fights I finish fights, that's the way I'll always be. I'm a wacko from Waco, you best not mess with me. - Billy Joe Shaver "Wacko From Waco" If all of the crisis of the 90′s weren't enough, in 2007, Shaver was arrested on charges of aggravated assault. It happened at a Papa Joe's Saloon, a bar in Lorena, Texas just ten miles outside of Waco. A man named Billy Coker was harassing Shaver in the bar. After a period of time, the two went outside. It was observed that Coker had a knife. A witness outside saw the man attack Shaver with his knife. Shaver pulled out a .22 pistol and was rumored to have said "Where do you want it motherfucker?" before he shot Coker. Shaver verifies: "I shot him right between the' mother' and the 'fucker.'" The man was shot in the mouth with the small bullet lodging in his neck. The injury was not life threatening. At the trial in 2010, attended by his friends, Willie Nelson and Robert Duvall, Shaver was acquitted of the charges after pleading self defense and went on to record the song "Wacko From Waco" about the incident with Willie after the heat died down.
REVELATIONS
When I looked into the mirror, I couldn't see myself, the demons that were in me had turned me wrong side out. I knew inside my soul that I was headed straight for hell, but I couldn't for my life figure how to help myself. Get thee behind me Satan, for I command it in the name of the Lord Jesus Christ of Nazareth Billy Joe Shaver "Get Thee Behind Me Satan" To say Billy Joe Shaver is a survivor is an understatement. He is a thriver. He is also a walking national treasure. He continues to write songs and play concerts around the world. He emerged from some of the worst trials a man can face; yet his faith is stronger than ever. "It's spiritual," Shaver said of his church attendance. "I have Indian friends that are in touch with the spirit world. It's the same thing. They have different names. But, I believe there's only one God. That's how I feel about it. I'm a happy man." When Billy Joe is performing, there is a point in the show when the band turns their back and he kneels center stage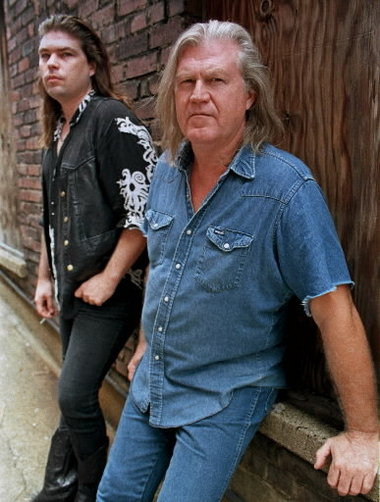 and sings his song to Eddy, "Star in my Heart," like a holy prayer: "Your soul is bursting at the seams, you are finally free, even more than you could ever dream of." The song is about letting go. It's a true love song, a moment of naked honesty. That is the kind of straight forward integrity that has sustained Billy Joe Shaver's faith and his music. He has interwoven spirituality into his life so closely; it is naturally reflected through his lyrics and the songs he writes. But, at the same time, he's not afraid to sing a song about a woman with "an ass about thirteen axe handles wide," on the amusing "Leavin' Amarillo," staying true to his honky tonk origins as much as his religious roots. Shaver has no fear. He faces life and accepts it as it is. And often times, writes a song about it. And as he sings, "the Earth rolls on," so thankfully, does Billy Joe.
02-08-2012 om 12:14 geschreven door Wayn
0 1 2 3 4 5 - Gemiddelde waardering: 0/5 - (0 Stemmen)



30-05-2012

FOLKMAN DOC WATSON DIED R.I.P
Doc Watson, the guitarist and folk singer whose flat-picking style elevated the acoustic guitar to solo status in bluegrass and country music, and whose interpretations of traditional American music profoundly influenced generations of folk and rock guitarists, died on Tuesday in Winston-Salem, N.C. He was 89.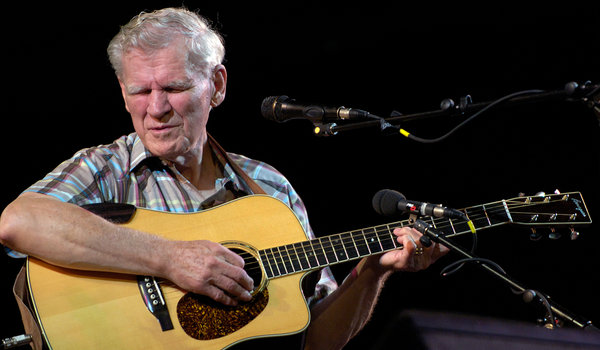 SUMMERTIME WITH MERLE
Mr. Watson, who had been blind since he was a baby, died in a hospital after recently undergoing abdominal surgery, The Associated Press quoted a hospital spokesman as saying. On Thursday his daughter, Nancy Ellen Watson, said he had been hospitalized after falling at his home in Deep Gap, N.C., adding that he did not break any bones but was very ill. Mr. Watson, who came to national attention during the folk music revival of the early 1960s, injected a note of authenticity into a movement awash in protest songs and bland renditions of traditional tunes. In a sweetly resonant, slightly husky baritone, he sang old hymns, ballads and country blues he had learned growing up in the northwestern corner of North Carolina, which has produced fiddlers, banjo pickers and folk singers for generations. His mountain music came as a revelation to the folk audience, as did his virtuoso guitar playing. Unlike most country and bluegrass musicians, who thought of the guitar as a secondary instrument for providing rhythmic backup, Mr. Watson executed the kind of flashy, rapid-fire melodies normally played by a fiddle or a banjo. His style influenced a generation of young musicians learning to play the guitar as folk music achieved national popularity. "He is single-handedly responsible for the extraordinary increase in acoustic flat-picking and fingerpicking guitar performance," said Ralph Rinzler, the folklorist who discovered Mr. Watson in 1960. "His flat-picking style has no precedent in earlier country music history." Arthel Lane Watson was born in Stoney Fork, N.C., the sixth of nine children, on March 3, 1923. His father, General Dixon Watson, was a farmer and day laborer who led the singing at the local Baptist church. His mother, Annie, sang old-time ballads while doing household chores and at night sang the children to sleep. When Mr. Watson was still an infant an eye infection left him blind, and the few years of formal schooling he received were at the Raleigh School for the Blind. His musical training, typical for the region, began in early childhood. At the age of 5 or 6 he received his first harmonica as a Christmas gift, and at 11 his father made him a fretless banjo with a head made from the skin of a family cat that had just died. Arthel dropped out of school in the seventh grade and began working for his father, who helped him get past his disability. "I would not have been worth the salt that went in my bread if my dad hadn't put me at the end of a crosscut saw to show me that there was not a reason in the world that I couldn't pull my own weight and help to do my part in some of the hard work," he told Frets magazine in 1979. By then, Arthel had moved beyond the banjo. His father, hearing him plucking chords on a borrowed guitar, promised to buy him his own guitar if he could teach himself a song by the end of the day. The boy taught himself the Carter Family's "When the Roses Bloom in Dixieland," and a week later he was the proud owner of a $12 Stella guitar. Mr. Watson initially employed a thumb-picking style, in which the thumb establishes a bass line on the lower strings while the rest of the fingers pick out a melody or chords. That soon changed. "I began listening to Jimmie Rodgers recordings seriously and I figured, 'Hey, he must be doing that with one of them straight picks,' " he told Dirty Linen magazine in 1995. "So I got me one and began to work at it. Then I began to learn the Jimmie Rodgers licks on the guitar, then all at once I began to figure out, 'Hey, I could play that Carter stuff a lot better with a flat pick.' " To pay for a new Martin guitar bought on the installment plan, Mr. Watson played for tips at a cab stand in Lenoir, N.C. Before long he was appearing at amateur contests and fiddlers' conventions. One day, as he prepared to play for a radio show being broadcast from a furniture store, the announcer decided that the young guitarist needed a snappier name and appealed to the audience for suggestions. A woman yelled out, "Doc!," and the name stuck. (Last year, a life-size statue of Mr. Watson was dedicated in Boone, N.C., at another spot where he had once played for tips to support his family. At his request the inscription read, "Just One of the People.")
In 1947 he married Rosa Lee Carlton, the daughter of a local fiddler. The couple's first child, Merle, took up the guitar and began performing with his father in 1964. Their partnership, which produced 20 albums, ended with Merle Watson's death at 36 in a tractor accident in Lenoir in 1985. Mr. Watson is survived by his wife; his daughter, Nancy Ellen; a brother, David; two grandchildren; and several great-grandchildren.
REST IN PEACE DOC, YOU WERE A INSPIRATION TO ME, RAMBLIN WAYN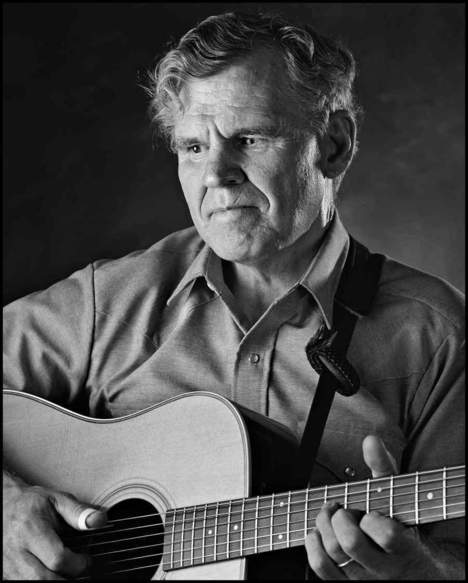 30-05-2012 om 00:00 geschreven door Wayn
0 1 2 3 4 5 - Gemiddelde waardering: 5/5 - (1 Stemmen)


08-05-2012

DEDICATION TO THE APACHE INDIANS - RAMBLIN WAYN slide
WAYN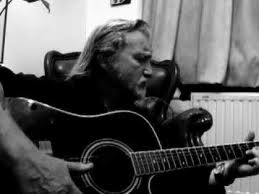 APACHE JOE: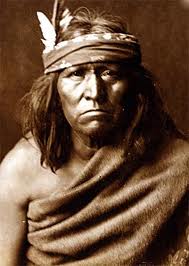 APACHE FOREVER
08-05-2012 om 16:39 geschreven door Wayn
0 1 2 3 4 5 - Gemiddelde waardering: 5/5 - (2 Stemmen)

07-05-2012

TRAIN - RAMBLIN WAYN & JP STINGRAY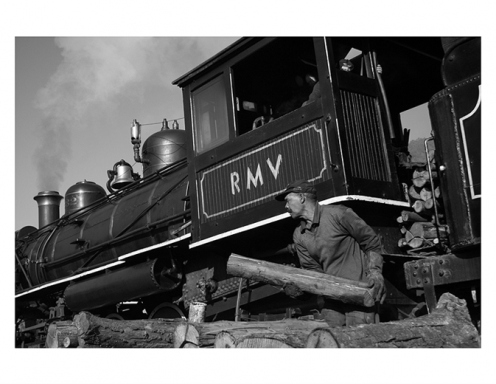 TRAIN /////// A RAMBLIN WAYN SONG (C) 1975 FEATURING JP STINGRAY - VID. SLIDE 2012 (c) FOR rw&jp music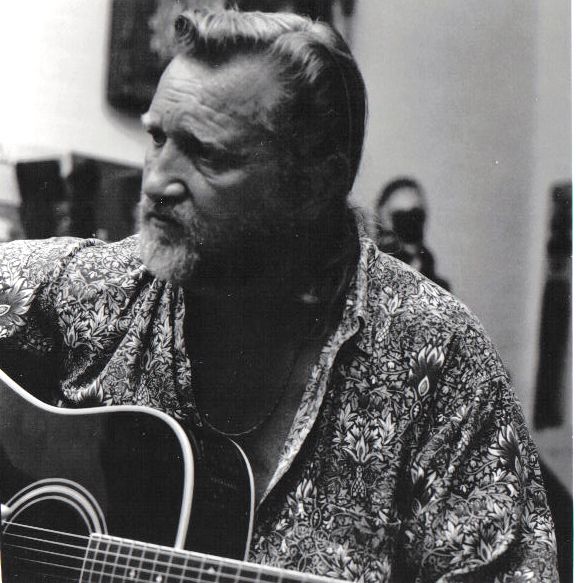 07-05-2012 om 21:05 geschreven door Wayn
0 1 2 3 4 5 - Gemiddelde waardering: 5/5 - (1 Stemmen)

20-04-2012

'JAZZ MAN' TOOTS THIELEMANS MAKES 90
On the occasion of his 90th birthday, famous Belgium jazz musician Toots Thielemans, attended the presentation of the book 'Toots 90', which tells the unique story of his life and career. It also contains a series of exceptional testimonies of superstars like Quincy Jones, Paul Simon and Billy Joel played with Toots and whom admire him.

© photonews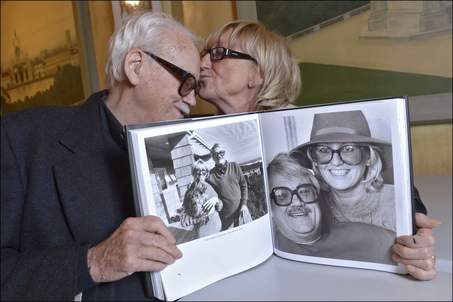 thanks Toots,

storytel
Bluesette - The Brasil Project 1
20-04-2012 om 00:00 geschreven door Wayn
0 1 2 3 4 5 - Gemiddelde waardering: 0/5 - (0 Stemmen)

12-04-2012

RAMBLIN WAYN PAINTING 'LEISURLY WAITING' oil on canvas 2012 Netherlands
120 by 50 cm oil on canvas painted with love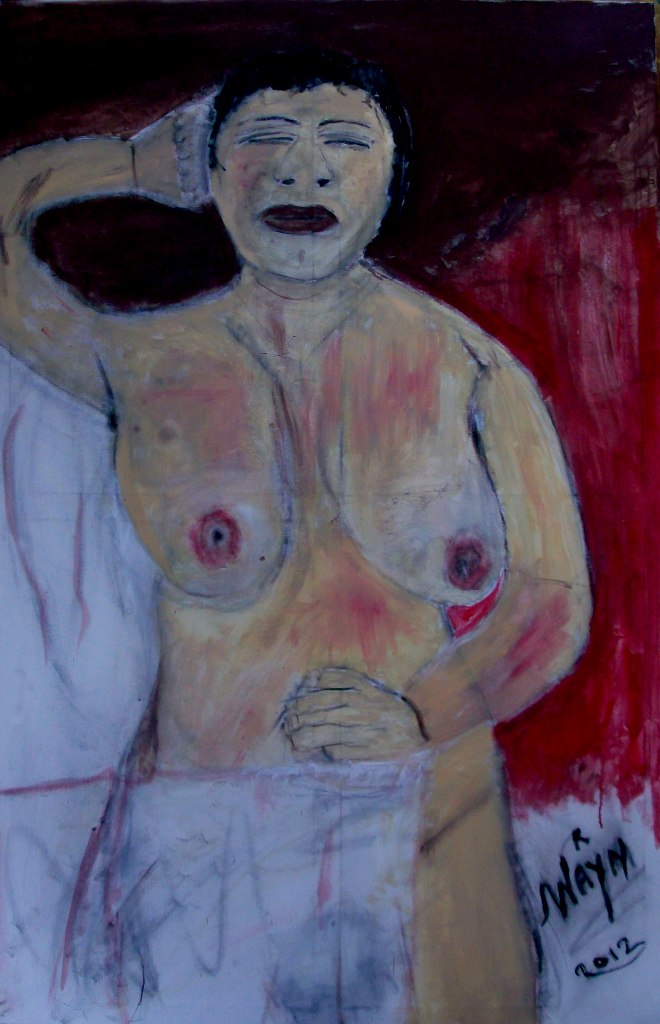 12-04-2012 om 13:27 geschreven door Wayn
0 1 2 3 4 5 - Gemiddelde waardering: 0/5 - (0 Stemmen)

11-04-2012

UFOS GETTIN' NEARER - OIL ON CNAVAS 15/15cm - RAMBLIN WAYN alias CISCO Van AUSTIN, nl
UFO GETTING NEARER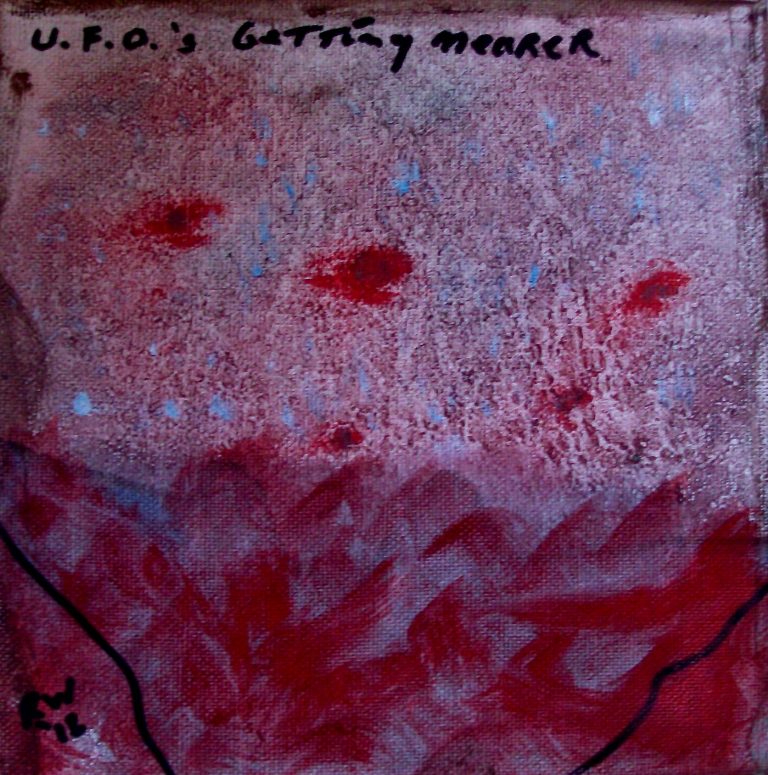 welcome folks...
11-04-2012 om 00:00 geschreven door Wayn
0 1 2 3 4 5 - Gemiddelde waardering: 0/5 - (1 Stemmen)


29-03-2012

EARL SCRUGGS, BLUEGRASS PIONEER DIED AT 88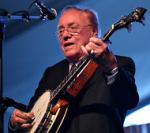 click left mouse button and slide to select/ click right to get the http:
http://www.youtube.com/watch?v=JSf3wD9ddZM&feature=fvst
Earl Scruggs, Bluegrass Pioneer, Dies at 88 Earl Scruggs, the bluegrass banjo player whose hard-driving picking style influenced generations of players and helped shape the sound of 20th-century country music with his guitar-playing partner, Lester Flatt, died on Wednesday in a Nashville hospital. He was 88.
His son Gary confirmed the death.
Earl Scruggs and Lester Flatt probably reached their widest audiences with a pair of signature songs: "Foggy Mountain Breakdown," which they recorded in 1949 with their group the Foggy Mountain Boys, and which was used as the getaway music in the 1967 film "Bonnie and Clyde"; and "The Ballad of Jed Clampett," the theme song of the 1960s television sitcom "The Beverly Hillbillies." (Earl Scruggs and Lester Flatt also appeared on the show at times.) But he also helped shape the "high, lonesome sound" of Bill Monroe, often called the father of bluegrass, and pioneered the modern banjo sound. His innovative use of three fingers rather than the claw-hammer style elevated the five-string banjo from a part of the rhythm section — or a comedian's prop — to a lead or solo instrument.
What became known as the syncopated Scruggs picking style helped popularize the banjo in almost every genre of music. Earl Scruggs, who had played banjo since the age of 4, got his big break when he joined Monroe's band, the Blue Grass Boys, in 1945. The band included Monroe, who sang and played the mandolin; Lester Flatt on guitar; Howard Watts (a k a Cedric Rainwater) on bass; and Chubby Wise on fiddle
bless you Earl, Thanks Ramblin Wayn
29-03-2012 om 21:46 geschreven door Wayn
0 1 2 3 4 5 - Gemiddelde waardering: 0/5 - (0 Stemmen)


26-03-2012

RAMBLIN WAYN PAINTINGS / JP STINGRAY/GUARANI/VIEW THROUGH THE EYES OF OSCAR NIEMEYER/POMBA GIRA/ DESTRUCTION OF AMAZONAS-XINGU
JP STINGRAY oil on wood 2011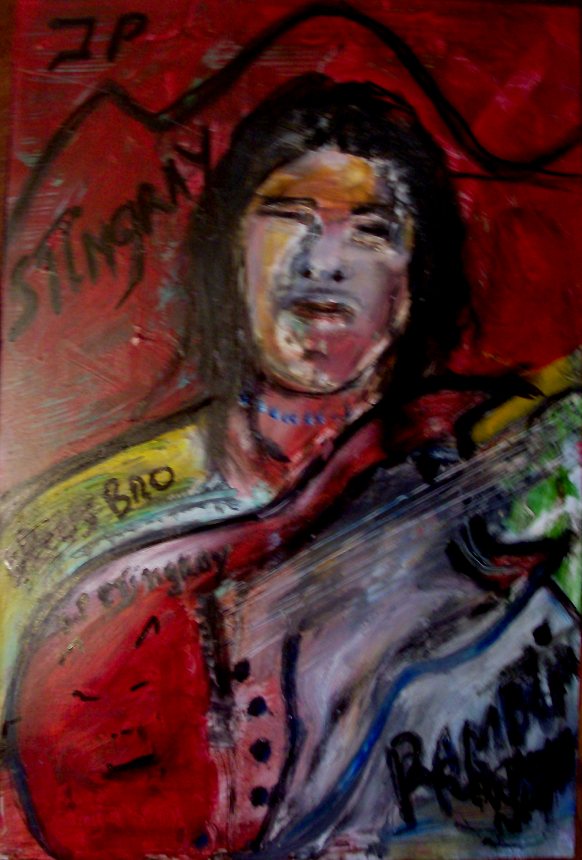 GUARANI OIL ON BOARD 2008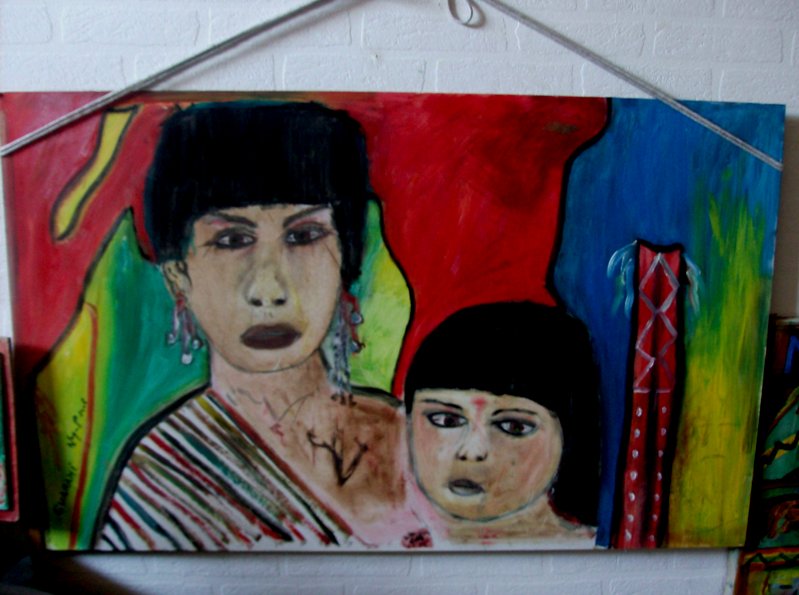 VIEUW THROUGH THE EYES OF OSCAR NIEMEYER - OIL ONWOOD 2012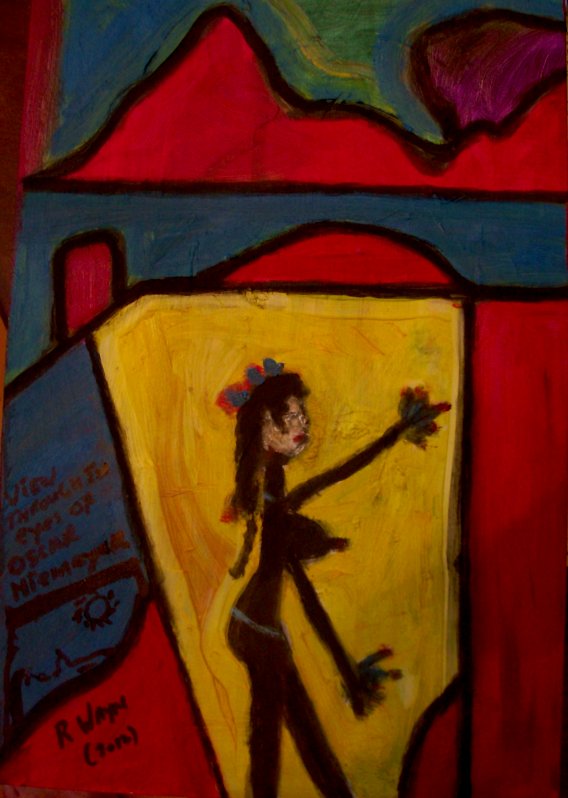 POMBA GIRA (SPINNING DOVE) OIL ON CANVAS 2012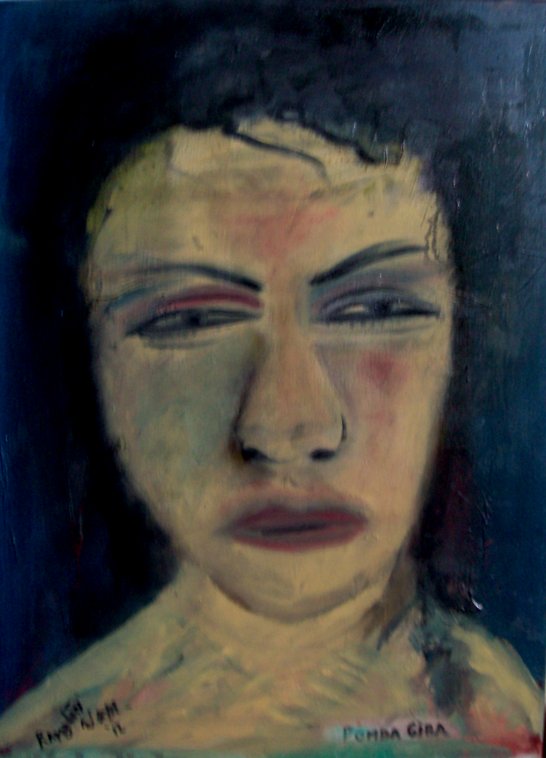 DESTRUCTION - oil on canvas 2012 (dedicated to the Xingu Indians in Brazil)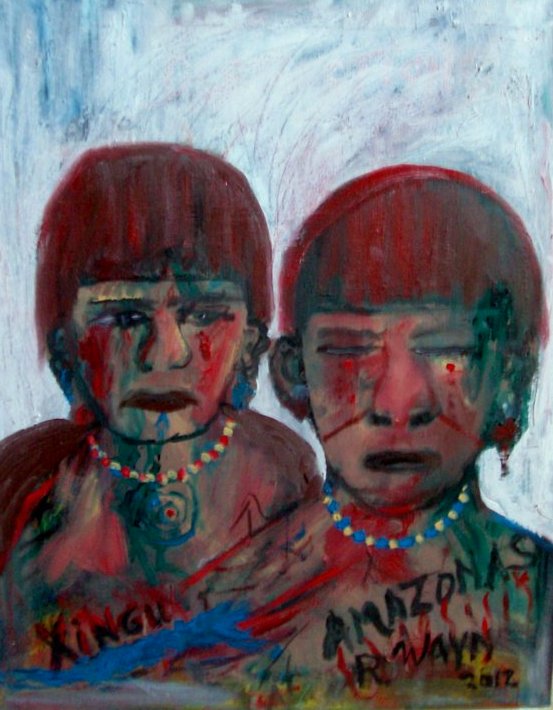 26-03-2012 om 22:46 geschreven door Wayn
0 1 2 3 4 5 - Gemiddelde waardering: 0/5 - (0 Stemmen)

25-03-2012

BUDDY HOLLY - LET'S REMEMBER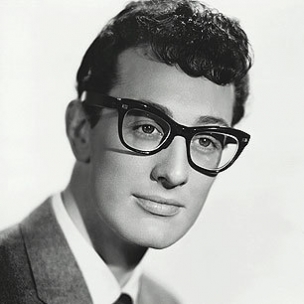 25-03-2012 om 22:36 geschreven door Wayn
0 1 2 3 4 5 - Gemiddelde waardering: 5/5 - (2 Stemmen)

08-03-2012

JP STINGRAY GUITAR SHOP HEERLEN, NETHERLANDS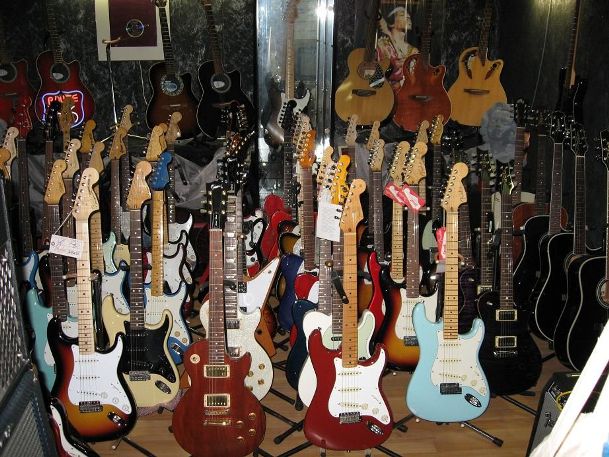 THE BLUES IS THE SOUL OF IT ALL, RW
08-03-2012 om 20:54 geschreven door Wayn
0 1 2 3 4 5 - Gemiddelde waardering: 5/5 - (2 Stemmen)



ALAN LOMAX -recording man
"Neighborhood investigation shows him to be a very peculiar individual in that he is only interested in folk lore music, being very temperamental and ornery. …. He has no sense of money values, handling his own and Government property in a neglectful manner, and paying practically no attention to his personal appearance. … He has a tendency to neglect his work over a period of time and then just before a deadline he produces excellent results." (from the FBI file on Alan Lomax, 1940–1980)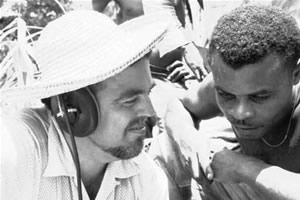 RECORDING IN DOMINICA 1962
FOT BY ANTOINETTE MARCHANT
In an age that decries romanticism, Alan Lomax stands out as an enormously romantic figure. "I thought of Alan as a Minotaur — half man, half supernatural — who defied life as we know it," wrote one of his old friends, Bill Ferris.
Alan was proudest of his driving — his thousands of miles and days down nameless roads seeking out the jewels of the human spirit. He is most famous for his work in the penitentiaries, plantations, and lonely farms of the Mississippi Delta, where he returned no less than seven times between 1933 and 1985 to listen, observe, fraternize, and record night after night, year after year; but he repeated this feat with astounding results in hundreds of obscure places in the U.S., the Caribbean, Europe, and North Africa.
Jelly Roll Morton, Woody Guthrie, Lead Belly, Muddy Waters, and the Reverend Gary Davis were only a few of the many geniuses, famous and obscure, who were in reality telling us the true story of our country over Alan's microphone. The sympathy, connoisseurship, and technical avant-gardism he poured into his work in every platform — from the interview to the printed page, concert stage, commercial disc, and scholarly article — yielded some of the most passionate and intimate documents of any era, which might have been lost but instead led to the ecumenical vision of the world's music we have today. But more than this, what Alan Lomax had in mind was the renewal of the forgotten springs of human creativity. Alan Lomax recording in Dominica, 1962. Photo by Antoinette Marchand.
In the 1930s and early '40s Alan and his equally temperamental father, folklorist John A. Lomax — who was among the first collectors to recognize the value of African American music as a sui generis art form and one of the richest sources of indigenous American culture — helped to develop the Library of Congress' Archive of American Folk Song as a national resource, recording thousands of songs and oral histories in their original settings, throughout the South, the Northeast, Lake States, Midwest, Bahamas, and Haiti. Among Alan's earliest collaborators and lifelong friends were Zora Neale Hurston, Stetson Kennedy, Jerome Wiesner, Nicholas Ray, Charles and Ruth Crawford Seeger, Henry and Sidney Cowell, Román and Svatava Pirkova Jakobson, John Henry Faulk, Margaret Mead, and Edmund Carpenter. He gave young Pete Seeger his first job, searching for commercially recorded gems of regional Americana at the Library of Congress in 1938 and later at Decca Records, where they rescued some from the reject pile and tossed others "down the airshaft."
Alan introduced Woody Guthrie, Aunt Molly Jackson, Lead Belly, Josh White, Burl Ives, Pete Seeger, Sonny Terry, and Jean Ritchie on national radio and in concerts, records, and books, igniting careers and folk song movements. With the Seegers, Tillman Cadle, Aunt Molly, and Guy and Candie Carawan, and others he helped to bring the vital element of protest in folk songs into the union struggle, the Wallace campaign, and the Civil Rights Movement. In the 1950s, Alan Lomax collected throughout Great Britain, Ireland, Italy, and Spain — dogged there by Franco's political police.
He enriched national folklore archives, created interest in indigenous folk music, and compiled for Columbia Records the first world music anthology. To the delight of British audiences, Lomax and Peter Kennedy shook up the normally staid BBC, putting fresh talent from the "field" live on the air each week with wildly unpredictable results. And just before the Queen's radio address on Christmas Day 1957, native and immigrant folk musicians sang in the holiday on live hookup from the Hebrides, Glasgow, Cork, Manchester, Wales, Cornwall, Sussex, and London's East End in an unrehearsed extravaganza. In essence, the many facets of Lomax's career were an expression of his belief in what he called "cultural equity" — the idea that the expressive traditions of all local and ethnic cultures should be equally valued as representative of the multiple forms of human adaptation on earth.
After 1960 he devoted himself to comparative research on world music and dance with collaborators from musicology, anthropology, dance, and linguistics. This culminated in the early '90s with the Global Jukebox, a monumental attempt to organize and synthesize the findings of anthropology and musicology that evoked relationships between expressive style, human geography, and long-standing patterns of subsistence and social life.
Reverence for language, and the desire to become a full-fledged writer, permeates Lomax's every composition — letters, speeches, grant proposals, and off-the-cuff remarks — to say nothing of his compressed song descriptions, private diaries, and longer works. Like Levi-Strauss, he was a writerly ethnographer and was proud of having pioneered the oral musical biography. Mister Jelly Roll (his biography of the famed New Orleans jazz composer) and his award-winning memoir, The Land Where the Blues Began, exemplify his admiration and respect for the artistry of oral historians, raconteurs, and poets.
Alan Lomax was a flamboyant, protean personality, difficult to pigeonhole.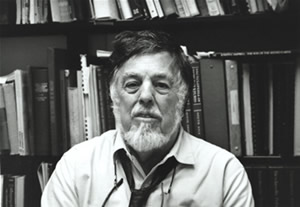 1986, New York, photo by Peter Figlestahler
He was loved for his warm enthusiasms, generosity, loyalty, and intense interest in people, hated for his high-handedness,
his outbursts of Calvinistic fury, and admired and envied for the breadth of his ideas and accomplishments. To many he was a father figure, though he chafed under the role. Alan had enormous respect for women and their achievements, but he feared their power and never settled down. As a Texan he was smooth, genial, yet extremely touchy — a contrarian and a rebel, painfully empathetic with the troubles of others. Though sustained by an essentially sanguine temperament, he was often afflicted with gloom and loss of confidence. As a result of childhood illness Lomax suffered a partial loss of hearing, yet he had an incomparable ear for vocal music. A massive stroke forced him to retire in 1996 and live under the care of his family. He died on July 19, 2002, at the age of 87.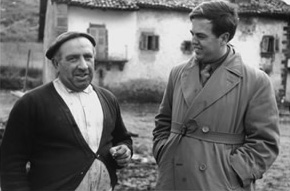 IN ARAGON, SPAIN WITH A UNIDENTIFIED MAN







INFO:

http://culturalequity.org/alanlomax/ce_alanlomax_index.php
08-03-2012 om 20:19 geschreven door Wayn
0 1 2 3 4 5 - Gemiddelde waardering: 0/5 - (0 Stemmen)


03-03-2012

EDDY COCHRAN - SUMMERTIME BLUES
Eddie Cochran In his brief career, Eddie Cochran made a lasting imprint on rock with songs like "Summertime Blues.," one of rock's most revered anthems of teen boredom. He was was an exceptionally talented guitarist, an energetic stage performer, and an early master of studio overdubbing; he played and sang all the parts on both "C'mon Everybody" and "Summertime Blues." Cochran was 21 when he died on April 17, 1960, in an auto accident en route to the London airport.




SUMMERTIME BLUES: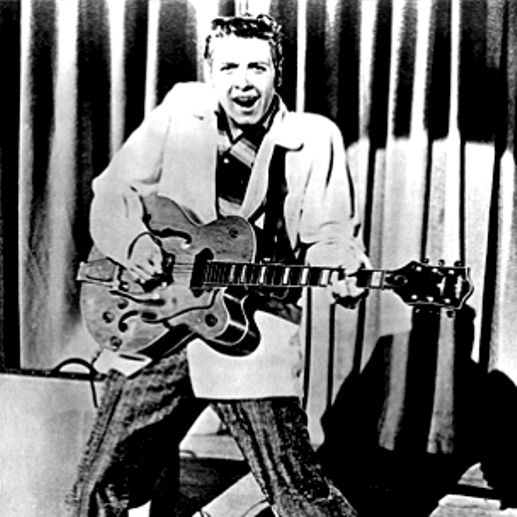 WE SEE US, rw



03-03-2012 om 16:27 geschreven door Wayn
0 1 2 3 4 5 - Gemiddelde waardering: 5/5 - (1 Stemmen)

01-03-2012

447 Years RIO? WATERCOLORS BY EDUART HILDERBRANDT 1844 AND AUGUSTO EARL 1822
WATERCOLOR ART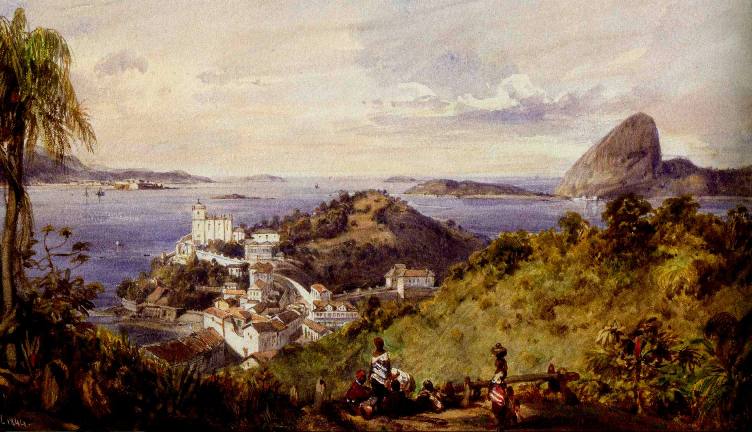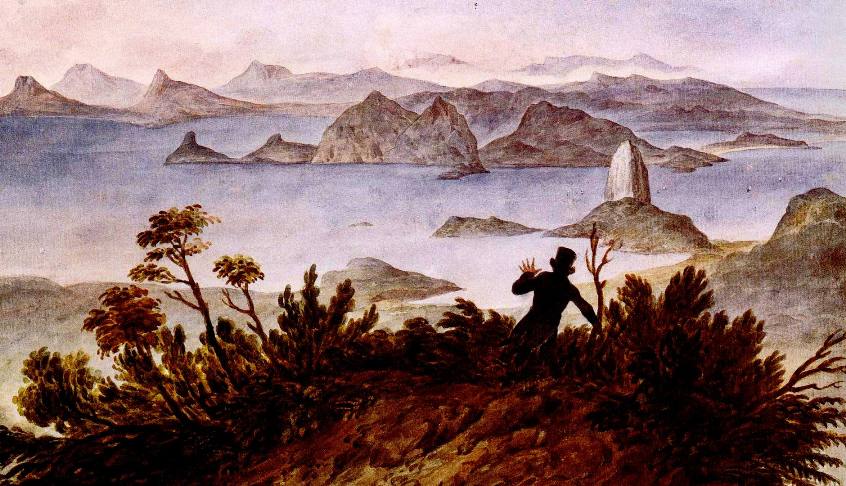 01-03-2012 om 18:09 geschreven door Wayn
0 1 2 3 4 5 - Gemiddelde waardering: 5/5 - (1 Stemmen)

23-02-2012

O MEU DEUS! CARN ART
RIO DE JANEIRO, DANCER OF THE TIJUCA SAMBA ESCOLA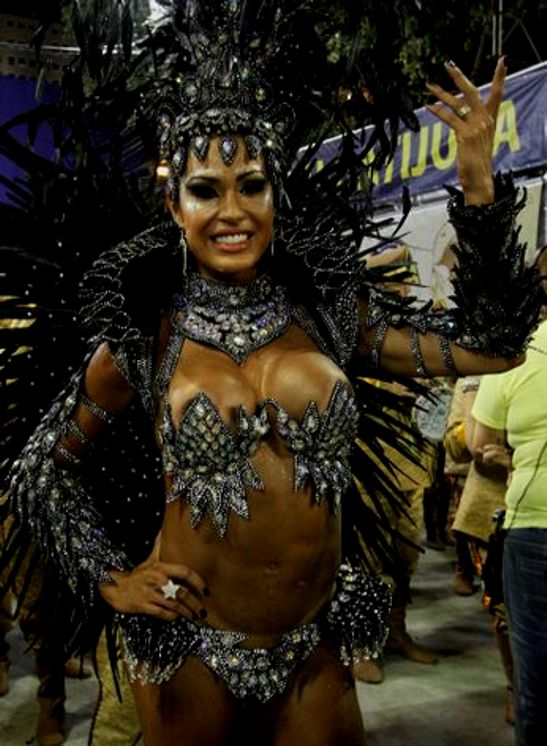 23-02-2012 om 12:01 geschreven door Wayn
0 1 2 3 4 5 - Gemiddelde waardering: 4/5 - (3 Stemmen)


sending E-mail


press button beneath


Inhoud blog


| | |
| --- | --- |
| | paintings ///// silent slideshow |
| | xavante boy ////schildery |
| | peace in the valley rec. live in Brazil 2017 |
| | Cowboy Jack Clement - A Girl I Used To Know |
| | 'Vaya Con Dios' Paintings by Ramblin Wayn |
| | Willie Nelson - Me and You |
| | Howl of The Wolf |
| | 'T IS DUUSTER ES UNNE KERKER DAO DEEP IN DIE MIJN - Ramblin Wayn (southerndutchdialect) |
| | I'VE ALWAYS BEEN CRAZY a waylon jennings song by Ramblin Wayn |
| | TATTOO'D LADY BY JP STINGRAY |
| | I Love Horses ( Te Amo Cavalos) short vid. impression brazil |
| | Doc Watson gig - the best there is (1981) |
| | BLUE SUEDE SHOES COUNTRY BOYS original |
| | WHEN THE WORD WAS THUNDERBIRD by Ramblin Wayn |
| | art or history? images found in southern Brazil 1973 by a dutch priest |
| | Ted Daffan & His Texans Chuck Keeshan & Leon Seago No Letter Today Okeh 6706, 1942 |
| | RAMONA by Ramblin Wayn |
| | caboclo of the 7 crossroads /painting expl. by ramblin wayn /music by amazone indians |
| | ramblin wayn paintings |
| | Folsom Prison Blues & Big River /Ramblin Wayn live in Maastricht, NL |
| | mr. pierre pieters (maastricht, nl 1920-2013) schilderijen |
| | RAMBLIN WAYN -- ART |
| | once upun a time in the west / great shot |
| | SLOW ROLLIN' LOW (Billy Joe Shaver) cover sung by Ramblin Wayn |
| | I Love Horses ( Te Amo Cavalos) short vid. impression brazil |
| | nashville cried the day hank williams died |
| | brazilian cantinho gig / singer/songwriter ramblin wayn and amigos / live 2015 |
| | SUNDAY MORNING COMIN' DOWN cover |
| | TRAIN |
| | THEY SAY IN TEXAS THERE ARE HORSES WHO CAN FLY |
| | SONG |
| | OUT OF MY PEN - TWO ORIG. SONGS BY RAMBLIN WAYN |
| | carmelita warren zevon cover jp stingray |
| | remember ROY |
| | ramblin wayn in brazil 2014 'the house of the rising sun' |
| | ramblin wayn sings a billy joe shaver song |
| | DEVILS RIGHT HAND - A STEVE EARL COVER BY RAMBLIN WAYN |
| | THE MYSTERIOUS OUTLAW RAMBLIN WAYN ORIGINAL CLIP |
| | woman in hilly landscape - ramblin wayn painting |
| | PIERRE - OIL ON CANVAS BY RAMBLIN WAYN 2013 |
| | GEORGE JONES DIES AT 81 |
| | RAMBLIN WAYN/ 4 ORIGINALS |
| | RWayn Paintings 'Hot january Sun' & 'Rio 1477' |
| | GOIN' DOWN ROCKIN - TONY J WHITE - RAMBLIN WAYN |
| | Willie's guitar Trigger |
| | TIM MAIA - BRAZIL ROCKER |
| | RWayn Paintings - Austin Rio, Johnny Cash, David Allen Coe, oil on wood 2012 |
| | WILLIE NELSON & WAYLON JENNINGS - oil on wood 2002 by RAMBLIN WAYN |
| | Shaver and His Maker: From Hell-bound Honky Tonk Hero to Holy Roller The Turnstyled Junkpiled Interview by Terry Roland, Staff Writer |
| | KITTY WELLS DIED |
| | FOLKMAN DOC WATSON DIED R.I.P |
| | DEDICATION TO THE APACHE INDIANS - RAMBLIN WAYN slide |
| | TRAIN - RAMBLIN WAYN & JP STINGRAY |
| | 'JAZZ MAN' TOOTS THIELEMANS MAKES 90 |
| | RAMBLIN WAYN PAINTING 'LEISURLY WAITING' oil on canvas 2012 Netherlands |
| | UFOS GETTIN' NEARER - OIL ON CNAVAS 15/15cm - RAMBLIN WAYN alias CISCO Van AUSTIN, nl |
| | EARL SCRUGGS, BLUEGRASS PIONEER DIED AT 88 |
| | RAMBLIN WAYN PAINTINGS / JP STINGRAY/GUARANI/VIEW THROUGH THE EYES OF OSCAR NIEMEYER/POMBA GIRA/ DESTRUCTION OF AMAZONAS-XINGU |
| | BUDDY HOLLY - LET'S REMEMBER |
| | JP STINGRAY GUITAR SHOP HEERLEN, NETHERLANDS |
| | ALAN LOMAX -recording man |
| | EDDY COCHRAN - SUMMERTIME BLUES |
| | 447 Years RIO? WATERCOLORS BY EDUART HILDERBRANDT 1844 AND AUGUSTO EARL 1822 |
| | O MEU DEUS! CARN ART |
| | 'GYPSY' COLLAGE BY RAMBLIN WAYN 2012 |
| | SATAN IS REAL The Ballad of the Louvin Brothers By Charlie Louvin with Benjamin Whitmer |
| | MASOESA - oil on paper -ramblin Wayn 2010 |
| | DOC WATSON - born Arthel L. Watson in Deep Gap, NC on March 3, 1923 |
| | ALAN LOMAX SELECTIONS INCLUDED ON A NEW ALBUM |
| | Mary Jose Cristerna, Mexico, 'The Vampire Woman'. photo by AFP / Leo Ramirez |
| | pictures of brazil Bertoncini, Karina – photographer 2009 |
| | GLENN CAMPBELLS'S LAST SHOW |
| | PAINTINGS BY RAMBLIN WAYN ) SPACE LOVE / SPIDER WORLD oil on paper |
| | RAMBLIN WAYN IN A LOCAL BAR IN ITABORAI, BRAZIL- KISS ME QUICK |
| | TRAIN A RAMBLIN WAYN SONG |
| | RAMBLIN WAYN & JP STINGRAY - UP THE ROAD |
| | PIERRE-JOSEPH PROUDHON 1809-1865 -ANARCHIST |
| | Jerry Leiber, Prolific Writer of 1950s Hits, Dies at 78 |
| | BELOVED oil on canvas 2011///// |
| | UMBANDA - OIL ON CANVAS WAYN PIETERS V, RIJSSELT 2011, NETHERLANDS |
| | Viking stone by Niteroi, RJ, Brasil - oil on wood Ramblin Wayn 2011 |
| | Documentary Filmmaking in Rio de Janeiro Favelas |
| | ALEIJADINHO (THE LITTLE CRIPPLE) Collage/paper/painting/drawing RWayn 2011 |
| | Saxophonist Clarence Clemons R.I.P |
| | A DECENT STORY - THE WORLD TURNS CRAZY AGAIN - RAMBLIN WAYN |
| | two paintings by Pierre Pieters, Maastricht 1920 'JAR, CANDLES, APPLE AND ORANGE' |
| | CABOCLO 'OXOSSY' ON HIS HORSE 'ESTRELA BRANCA' (WHITE STAR) |
| | MORENA - RAMBLIN WAYN P - 2000 oil on canvas |
| | RAMBLIN WAYN & TAKAMINE BLACK - ITABORAI, BRASIL photo by JÂNIO METYKTIRE 2010 |
| | DANÇA - 1998 BRAZIL - RAMBLIN' WAYN oil on board |
| | SINGING WOMAN - Antonius Pieters (1948), Maastricht, Netherlands, oil on paper 2006 Rio, Brazil |
| | BRONZE SCULPTURES BY HAN VAN WETERING 1948, MAASTRICHT, NETHERLANDS part 2 |
| | SCULPTURES FROM HAN VAN WETERING 1948, MAASTRICHT, NETHERLANDS PART 1 |
| | THE STEVIE RAY VAUGHAN CUSTOM MADE FENDER STRATO painted by PIERRE PIETERS 1920 OIL ON CANVAS - YEAR 1992 |
| | One of the finest songwriters BOBBY BRADDOCK - HE STOPPED LOVING HER TODAY |
| | PAINTINGS RAMBLIN' WAYN 'SOMEWHERE IN BAHIA' OIL ON WOOD 2003 & MACUMBA ANGEL oil on canvas 2011 |
| | BILL YOU SHAVER 'GEORGIA ON A FAST TRAIN' LIVE IN LUCKENBACH, TEXAS |
| | SURUI WOMAN - Ramblin Wayn - oil on canvas 2011 |
| | MARIA BETHANIA - A BRAZILIAN BAHIA BEAUTY SINGS 'NEGUE' |
| | Ramblin Wayn paintings 'Vida Umbanda' 2010 |
| | Discoloration paintings Van Gogh explained |
| | EDUARDO MALTA -PORTUGUESE PAINTER 'INÊS, BRAZILIAN MULATTA GIRL' |
| | NATURAL ART - XAVANTE GIRL WITH BABY |
| | WITH THE AFTER-TASTE OF WHISKEY - Column by Ramblin Wayn |
| | THIBAÚ - WOODCARVING ART - BELO HORIZONTE, BRAZIL 2010 |
| | WORK OF PAUL RONDAGS, MAASTRICHT, NETHERLANDS |
| | 4 - RAMBLIN WAYN MUSICAL CHARCOAL DRAWINGS - brasil 2010 |
| | 6 - CHARCOAL DRAWNINGS-RAMBLIN WAYN - ITABORAI, BRASIL 2010 |
| | the duTch arrive in VITORIA, BRASIL to SLAUGHTER the jesuit priest -WAYN CHARCOAL 2007 |
| | PARADISE - oil on wood, Brazil, 2010 - ramblin wayn |
| | Brazilian cow-girl Andressa Ribeiro - photo by unknown artist, anyway.... |
| | DAVID A COE SING 'RIVER' AT THE TENN. STATE PRISON |
| | CLIP ' I FEEL SORRY FOR THE FOLKS DOWN THE ROAD' RW |
| | LEZAR MONGHE, PAINTER FROM THE STATE OF MINAS GERAIS, BRAZIL - SHOWS HIS ART ALONG THE ICARAI BEACH IN NITEROI, RJ OCT. 2010 |
| | paintings Ramblin' Wayn- Brasil 2010 |
| | AMAZONIA (THE RIVER OF BLOOD) OIL ON CANVAS RAMBLIN WAYN 2010, MAASTRICHT, NETHERLANDS |
| | WAYN PIETERS- V. RIJSSELT (1948) MAASTICHT, NETHERLANDS // MAI - EVERYTHING, EVERYWHERE (Thin oil and pencil on paper) 2010 ---SELF PORTRAIT (OIL ON BOARD) 2000 |
| | DOC WATSON IN NASHVILLE - FRONT/BACK from his album (VANGUARD RECORDINGS 1968)/photos JOEL BRODSKY |
| | THE KILLER ROCKS ON |
| | ASA BRANCA (WHITE WING) two vids: LUIZ GONZAGA - RAMBLIN' WAYN |
| | MARIA ORTIZ- RAMBLIN' WAYN OIL ON BOARD (BRAZIL 20..?) |
| | PENTHOUSE MODEL WITH HENNEP &THE SHOWERING PLAYMATE by Toine van Megen |
| | TOINE Van MEGEN (1960) Eygelshoven, Netherlands - PLAYBOY PLAYMATES (oil on canvas) |
| | 3 'MARYLINS' BY TOINE van MEGEN, (1960) EYGELSHOVEN, NETHERLANDS: |
| | STEVIE RAY VAUGHAN - died 20 years ago |
| | I HATE THE MAN (VIDEO CLIP) RAMBLIN' WAYN |
| | JOHN LEE HOOKER - PAINTING BY MICHAEL FACEY (OIL ON WATERCOLOR PAPER) |
| | FRIDA KAHLO PAINTINGS |
| | FRIDA KAHLO (July 6, 1907 - July 13, 1954, Mexico) |
| | KISAKA- PAWNEE SONG - CLARIFICATION |
| | B&W RAMBLIN' WAYN FOTO SESSION by PAUL RONDAGH (MAASTRICHT, NETHERLANDS) SOMWHERE IN JUNE 2010 |
| | JP STINGRAY BLUES/ROCKER |
| | SURREAL PAINTINGS VOL. 3; MICHAEL RYAN, MADALEINE VON FOERSTER, KARL PERSSON |
| | 'SALVADOR, BAHIA' OIL ON BLADE 1999 RAMBLIN' WAYN |
| | BRAZILIAN PAINTINGS |
| | TWO PROSTITUTES ===== OIL ON CANVAS RAMBLIN W |
| | JULIA GNUSE -- TATTOO-ART |
| | E3 PAINTINGS BY EMILE NOLDE 1867-1956 GERMANY========= |
| | Dennis Hopper, 74, Hollywood Rebel, Dies |
| | THE MESSENGER --- RAMBLIN' WAYN oil on canvas 2002 |
| | ALEIJADINHO 'The LIttle Cripple' BRAZILAIN BAROQUE ARTIST -- plus short story by WAYN |
| | RAMBLIN' WAYN IN BRAZIL |
| | THE DEATH OF A BLUES SINGER IN SÂO PAULO- SHORT STORY BY RAMBLIN' WAYN part2 & end |
| | THE DEATH OF A BLUES SINGER IN SÂO PAULO - SHORT BRAZILIAN STORY BY RAMBLIN' WAYN part1 |
| | THE CIRCUS OF THE CAFUZ -SHORT BRAZILIAN STORY TOLD BY WAYN (part 2 -- end) |
| | THE CIRCUS OF THE CAFUZ -SHORT STORY TOLD BY WAYN (part 1) |
| | 'BAIANA' IVAN DE MORAES, BRAZIL OIL ON CANVAS 1973 |
| | L.P COVER OF 'GIPSY BOY' BILLY JOE SHAVER 1977 (Project 'Enduring' covers) |
| | FOTO SESSION RAMBLIN' WAYN by FRED EGGEN 2004 |
| | ART IN BELO HORIZONTE, BRAZIL NOV. 2009 |
| | ALONG THE JAPURI RIVER - OIL ON WOOD RAMBLIN' WAYN 1999 |
| | JOHNNY CASH (tHE GREATEST rOCK N' rOLL PHOTO EVER TAKEN) BY JIM MARSHALL |
| | DRAWINGS BY PAUL RUMSEY |
| | WOODY GUTHRIE (1912-1967) - THIS LAND IS MADE FOR YOU AND ME |
| | RAMBLIN' WAYN POSTER 1981 |
| | PAINTINGS RAMBLIN WAYN GIRL WITH EXOTIC BIRD + MUSIC MAN |
| | BLUE BUTTERFLY (BLAUWE VLINDER) PIERRE PIETERS, NETHERLANDS |
| | RAMBLIN' WAYN HIS TATTOO GUITAR |
| | WAYN ART -JACK DANIELS IF YOU PLEASE & WHORE LOVES WHITE HORSE |
| | Images of The bleugrass songbook by Dennis Cyporyn 1976 |
| | O BANDEIRANTE and METAMORFOSE a poem for children by Cassiano Ricardo |
| | PARAGUAÇU - WAYN Pieters, Brasil 2009 (oil on board) - Poem by Raquel Naveira |
| | NÁ, THE MYSTERIOUS INDIAN WOMAN - a short story AS TOLD by Wayn Pieters -END |
| | NÁ, THE MYSTERIOUS INDIAN WOMAN - a short story AS TOLD by Wayn Pieters PART 1 OF 2 |
| | paintings ANTONIO PARREIRAS MUSEUM PART 2 -potret and naked woman |
| | VISIT AT THE 'ANTONIO PARREIRAS' MUSEA, NITEROI, RJ BRAZIL 22 SEPT. 2009 PART1 |
| | ANTONIO PARREIRAS - BRAZILIAN PAINTER part 3 'His Atelier' (Studio) 22 september 2009 |
| | TRAVIS LOUIE -UNTITLED [; N.Y |
| | SCOTT G BROOKS - SURREAL PAINTINGS |
| | GRAFFITI IN ITABORAI, RJ, BRASIL |
| | COCA-WHORE -- nut &can [[[ WAYN - belo horizonte, Brasil |
| | I MUST BE CRUEL ONLY TO BE KIND - RAMBLIN' WAYN |
| | ANTONIO PARREIRAS - BRAZILIAN PAINTER |
| | PAUL GAUGUIN 1848-1903 |
| | RAMBLIN' BABY |
| | BRAZILIAN WOMEN - charcoal on paper WAYN 2009 |
| | DOC WATSON |
| | ROBERT CRAIG sur-real |
| | HELL, FREEDOM AND LIFE |
| | 60 JOSEFINA--- RAMBLIN' WAYN OIL ON CANVAS |
| | CHRIT JAMIN, MAASTRICHT, NETHERLANDS OIL PAINTINGS & GOUACHES |
| | INDIAN NECKLACE NORTHEAST BRAZIL & CARVING OUT OF JACARANDA WOOD BRAZIL |
| | PORQUE, MEU AMOR? (why, MY love?) 2004 Wayn oil on board |
| | SURUI GIRL oil on wood 60+60 WAYN 2009 |
| | I RECALL A GIPSY WOMAN & IANSÁ RAMBLIN' WAYN PAINTINGS |
| | TARSILA DO AMARAL BRAZIL MODERNISM - PAINTINGS |
| | CARIOCA NA CAMA -OIL ON CANVAS 70/50 CM 2000 WAYN |
| | DETAIL FROM 'PAPAGAIO' OIL ON CANVAS WAYN P 2006 |
| | WINDMOLEN (WINDMILL) OIL ON BOARD 1934 - PIERRE PIETERS (1920) MAASTRICHT, NETHERLANDS |
| | BRAZILIAN ART IN 3 DIRECTIONS |
| | BLUESMAN |
| | STORY OF THE TWO BROTHERS - TOLD BY NAVAJOS OF NEW MEXICO AND ARIZONA |
| | JOS KREBBEKS 'Ramblin' Wayn' 1983 |
| | OCTAVIO OCAMPO ++++ SURREAL-PAINTINGS |
| | CHEYENNE LIFE IN THE OLD TIME as told by CHIEF HIAMOVI (HIGH CHIEF) |
| | 'CIGARA BETWEEN ITAIPÚ BONES' - COMPILATION oil on tile/bones/insect Ramblin' Wayn 2009 |
| | The story of the first mother -- Wabanakis ( Children of the dawn-country) tribe |
| | IS EVERY HUMAN'S LIFE WRITTEN BY GOD'S FINGERS? |
| | NASHVILLE - DARK END OF THE STREET 1979 |
| | HONKY-TONK HEROES photographs by Raeanna Rubinstein 1975 |