RAMBLIN WAYN'S OUTLAW/SONGS




this blog will be regularly updated


RAMBLIN' & STINGRAY


Arthel 'Doc' Watson


J.P STINGRAY BLUES/ROCKER


Dear reader, a small grammatical error?
My apology!!!!!!!!!!!!!!!!!



SEARCH IN BLOG



GOOGLE SEARCH


Music- Poetry- Paintings
LIVIN' IS AN ART - VIRTUAL GALERY
28-01-2010

Images of The bleugrass songbook by Dennis Cyporyn 1976
Little worn but still valuable, RW


mike seeger and his new lost city ramblers


inside


poster


snuffy jenkings

Bijlagen:
blueg.jpg (53.3 KB)
fotos xingu 011.jpg (49.6 KB)
fotos xingu 015.jpg (52 KB)

28-01-2010 om 00:00 geschreven door Wayn
0 1 2 3 4 5 - Gemiddelde waardering: 3/5 - (6 Stemmen)


20-01-2010

O BANDEIRANTE and METAMORFOSE a poem for children by Cassiano Ricardo
METAMORFOSE

BY CASSIANO RICARDO (1895 - R de Janeiro 1974)

Meu avô foi buscar prata / My grandpa went to get silver
mas prata virou Indio / but silver turned in to Indian

Meu avô foi buscar Indio / My grandpa went to get Indian
mas Indio virou ouro / but Indian turned in gold

Meu avô foi buscar ouro / My grandfather went to get gold
mas ouro virou terra / but gold turned land

Meu avô foi buscar terra / My grandfather went to get land
mas terra virou fronteira /but land turned border

Meu avô, ainda intrigado, / My grandfather, still intrigued
foi modelar a fronteir: / was to model the boundery

E o Brasil tomou a forma de harpa / And Brasil has taken the form of a harp



Em: Martim Cererê, Cassino Ricardo, José Olympio:1974, Rio de Janeiro, 13ª edição.


Domingos Jorge Velho, o Bandeirante (The Pioneer) detail by BENEDITO CALIXTO (1853-1927, Brasil)

Velho was one of the most brutal Bandeirante and responsible for the repression of several Indian Indian nations in Bahia and for all Piaui in Brazil. But he's most famous for the extermination of the negro settlement Quilombo of Palmeras in the hinterland of Alagoas. He did not speak Portuguese, but free language, which was based on the Tupi Indian, and had a few Indian wimmin as lover.
What to say!

20-01-2010 om 22:17 geschreven door Wayn
0 1 2 3 4 5 - Gemiddelde waardering: 0/5 - (0 Stemmen)


13-01-2010

PARAGUAÇU - WAYN Pieters, Brasil 2009 (oil on board) - Poem by Raquel Naveira


WAYN - OIL ON BOARD - 20~~28 CM NOV. 2009 ITABORAI, RJ


Paraguaçu,
Índia tupinambá. -India Tupinamba
Apaixonou-se por Caramuru. -Felt in love with Caramuru
Caramuru era um peixe. -Caramuru was a fish
Alongado como uma serpente -Elongated like a snake

De mucilagem azul, -mucilaged blue
Era a alcunha de Diogo Álvares Correia, -It was the nickname of Diogo Alvares Correia
O náufrago português, -the shipwrecked Portugese
O homem de fogo -Man of fire
Capaz de matar aves do céu; -Able to kill birds of the sky;
Saíra por encanto -leave for charm
Das águas do mar - the water of sea
Gotejando pelos poros -dripping pores
Pequenos brilhantes. -small brights
Por esse deus misterioso, -for this mysterious God
Cheirando a pólvora, -smelling of gunpowder
Enamorou-se Paraguaçu, -Felt in love with Paraguacu
Índia de olhos grandes, Indian with large eyes
Negros como um turvo rio. -black as a muddy river
Caramuru e Paraguaçu -Caramuru and Paraguaçu
Partiram numa caravela -went on a carvel
Rumo à França, -heading for France
Lá ela se tornou Catarina, -There she became Catarina
Nome de rainha e santa. -the name of Queen and santa.
Cobriram de tulherias e sedas -Covered with tuiliries and silk
Seu corpo nu -her body naked
De selvagem menina, -the wild girl
Entre livros e castelos -between books and castles
Sua alma se estilhaçava -her soul shattered
Entre dois mundos. -between two worlds.
Regressaram à Bahia, -Returning to Bahia
Diante de injustiças -facing injustice
E desmandos, -and desobedience
Caramuru prisioneiro, -Caramuru get prisoned
Paraguaçu virou guerreira, -Paraguaçu turned warrior
Flechas zumbiram nos ares, -arrows zoomed in the air
Depôs e matou o donatário Pereira. -Deposed and killed the donee Pereira
Paraguaçu, -Paraguaçu
Índia tupinambá, -India Tupinamba
Mulher, terra, nação, -Woman, land, nation
Submeteu-se por muito amar. - Undergoes herself for long love.
Raquel Naveira

translation by Wayn

13-01-2010 om 20:08 geschreven door Wayn
0 1 2 3 4 5 - Gemiddelde waardering: 5/5 - (2 Stemmen)


31-12-2009

NÁ, THE MYSTERIOUS INDIAN WOMAN - a short story AS TOLD by Wayn Pieters -END
'I know the woman Ná... she lives far from here in the forest,' says the fisherman. I ask him to bring me over there, but he said to be affraid of the wood-spirits. 'But, i can bring you to an old woman, her name is Gurgatuba,' he says. 'She lives on the side of the forest.' For more then a hour we walk on a narrow path, till we reach a palmleaf cabin where the old woman lives. When she stand in the doorway she smiles slightly and the old fisherman runs off quickly. It's quiet, unspoken silent, outside the twittering of the birds. I ask her for Ná. She knows her, Ná is a sorceres, a magical whore who can make men crazy and leads them to the abyss. 'Where does she lives,' i ask her. She laughts and says: 'When you purify my wounds, i will show you the way...' I look at the wrinkled old face of the woman, a cabocla, half indian. Her grey hair is fastened in her neck and her face full of tumors. She stripped of her dirty dress and stands naked in front of me. How old can she be? Ninethy? Older? Her breast are two sloppy meat sacks hanging down to her deep navel while tasteless meat masses hanging around her waist. The abcesses are as big as plums and a green pus dripping out. She says: 'If you want me to bring you to Ná, you will have to be my lover... you must fuck me... my darling..." I must be crazy. Was i really mad? an idiot on a thin wire that was connected to the moon. But my desire for Ná was too big, so immense that i fucked Gurgatuba. Damn! It's like a anesthetic, a coma, i must have a lack of oxygen in my brains. How to explain it in other way. Can you tell me Siegmund Freud? Or any other fucking psychologist? Can they give me a explanation? Gurgatuba lays gasping on a bench of tree branches and she calls for the holy Zachary and the twins Cosme and Damian. Far away, somewhere in outer space, a million stars away, i hear her whisper: 'I'm happy... i'm the mother of forest... the vestibule of Ná...'
Next to me i see black rats chewing on something, something that must be dead and a little monkey searching fleas on his hairy body. Am I not wrinkled in my soul? God? I'm a Christian? Am i honest agains my ego? Is the old Gurgatuba a arteficial withering flower? This is malicious, inhuman. If it had been a crazy person, lost in the jungle, a sense of bewilderment in his mind, who yearning of desire was fucking the withered body of a old woman. No! Shit! This was me! Crossing the will of my freedom! What is freedom of man? Is there control? No, i'm longing for the love of Ná.
I need Ná, I want Ná.
I jump off the old woman and run outdoor. I have to puke. I walk back inside and beg Gurgatuba to bring me to Ná. The old woman keeps her promisse. We walk and walk and as darkness falls we reach a ruin, it's like the shadow in the moonlight. Then appears Ná, more beautiful then when i saw her last time, she gave the old woman a kiss and called her mother. Then, suddenly Gurgatuba dissapears between bushes and palmtrees. I'm confused and ask Ná why she no longer lives beside the rivier of parrots and that she answer that she never lived there and that i met her in a dream. An illusion, which just like a pearl shimmers, but in reality it' just a trivial stone. An riverstone. She says: 'The only thing you dreaming of is the humidity of my love... in the womb you had already this desire, the love of a Indian woman, no compromise, no sound from the real world, an exclusive love, the happiness that could never be erased...' And she is the woman, at this place in the Brazilian Mato Grosso, which is chosen to meet her. The road has long be sealed. It's a destination.
Fate.
This is no dream, this is real! And I am in the wood along the river Paraquai.

She takes me with her inside the cabin en gave me honey thea sweet as her lips. In the dark corner laying, intertwined, tree snakes, hiding their lovely red whit black colours and now and then one unrolles herself and i can see the little golden eyes watching me. In an other corner i spot four parrots sitting on a branch next to each other, as they were petrified. The howler monkey put his claws between his legs and let his cock rolls, like he was kneading bums. He looks bizar at me and cries when he reached orgasm. Ná undressed herself and sit down beside me. She sings a song that drives me mad while she brings me into a world of glory. The ultimate journey,the beginning of everything, the world of afterlife and paradise there where angels making love with devils. I don't give a fuckin' damn, because now the jaguar is in peace with the lamb and the anteater licks the head of the anaconda. This is the nirvana. We cherisch each other a long time and her hands touch my face, my body feels like wax. She brings her nipple in to my mouth. Time is dead.
Her legs are spread out for me.
We roll around and i feel her wet flower. My penis penatrates softly, there where mother earth lives. In the deep of mother earth. Never i was that happy, but the next morning she tells me to leave, her just like in the dream. She says that i may never come back to this place, otherwise i will die with my sperm in her. She gaves me the the tail-end of a armadillo, for it will joins me on my world travels. An amulet. Then she calls the old Gurgutuba and tells her to bring me back to the real world, and I wonder if dying with my penis in Ná would be the ultimate pleasure before death. The death-blow, that will darkened life, like the confluence of the sun.

WAYN
31-12-2009 om 00:00 geschreven door Wayn
0 1 2 3 4 5 - Gemiddelde waardering: 5/5 - (2 Stemmen)


30-12-2009

NÁ, THE MYSTERIOUS INDIAN WOMAN - a short story AS TOLD by Wayn Pieters PART 1 OF 2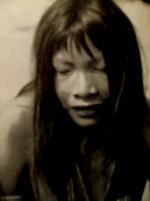 I'm in the Brazilian Mato Grosso and longing for the love of an Indian woman. Then I met her: Ná, which in de Tupi language means 'direction of flowing water'. I's afternoon along the Paraquai river. Ná is older then me, ten years. She is fifty-eight, a descendant of the Umotina tribe and her grandparents still have the pure tribal-blood. Her mother is somehow mixed with a 'Cafuz' resulting in negro-blood flowing through her veins. But her Indian look is so magical that it neglected the black influence. Ná is beautiful. Her age does not hurt her appearence, and she have a appeal that only, someone who's attracted to the Indian woman, perceives. Her smell is so strong that no one can refuses her. Never i tell you, never could anyone withstand her, because he will be attracted by a higher atmosphere into space. Her past plays further no role in this concept because it's so immensely sad, that this made her stronger and incouraged her. Ná is lonely. She is a whore. I see her sitting near the water, close to her cabin, and i feel that something in her attracted me like a fly to a carnivorous plant. Ná invited me in to her cabin when the sun allready sets. In the cabin are four hammocks, four parrots and a red-faced monkey. The matress is made of different types of leaves and grass and i smell the sweet scent of flower-oil. I wonna say something but she brings her finger lovely to my lips. Then she strips of her blouse with red lace and little dancing figures, which reminds me of Asian dancers. Her breast are of a colour i've never seen before and they were shining because of the evening sweat. Her hair falls down her oval face, a face without a wrinkle, as polished by forest fairies. Her mouth looks like a carnal pearl. O my God. This is what i thought. Her nipples were swollen like the red colour of the Kaki fruit and clamped on two hills of flesh. When she strip of her dress my world turns in to a paradise, a no longer existing world, a blurring of masses, utopia, a sleep where dreams blossems into enchantment.
Her stomach, the valley to the higher spirits and her tights are full of large scarves, they seems like wounds of affliction compared with het beautiful face. Each leg is tattooed with two snakes in vertical form. Her feet are small and on top tattooed with butterflies and hummingbirds. Then she walks to me like a female deer, undressed me and put a penetrating turtle oil on me, so that my penis was a gleaming in the twilight of the cabin. Then she let the monkey and parrots outside into the world of nature. After that Ná is ready for love and i knew that only death can make me forget her. It seems a dream, a long trip with no destination, hoping that the journey will never end. It is the transcendental reality of humanity, surrealism in a naive form, led to positions of full enjoment. It was fate that guide me here, to the woman along the river Paraquai. Just to Love. Outside i hear the sound of falling rain and the river will be ready soon for bathing, as the sun rise again. She makes a herbal thee and I get crushed alligator bones, which are nutritious and against infections. I will never leave Ná. How could I? But she shakes her head and says I must leave her. 'Women are ruthless,' thas what i tought, but it was an important moment in my life, an apotheosis, a huge journey, how could I go? My dream has lived, but now? I look one more time and see her sitting along the river combing her hair. She don't looks back. It's a scourge for me and I know that talk to her again no longer make sense. It's over and i go my way.

I wake up chaotic and my head is hot and dizzy. My mouth is bone dry. The alcohol has swept me away in a dream of bright moments. My subconcious has been so intens it defies reality, even beyond. I lay naked in bed. It's damn hot and the humidity of the unconcious love-act soaked the cloth. There's a sense of longing I never felt. Yes, the woman i can recall, i saw her this morning in the city. It was her. I'm sure of that. She is the woman who called herself Ná in my dream, and this dream continues haunting me, just like those greedy stimulations. I drink a bottle of white rum, which Brazilians call 'cachaça or pinga' and end up in a cheap rotten motel accompained by a young whore. But i'm fuckin' impotent of mind and body and feeling sick, no, this is not real, this is bizarre. Beside lies the young hooker Ximxim and Lord, she's beautifull in her nudity, a girl of the forest, suckled by white and indian blood, a beauty handed over to the cruel world of prostitution. But she does it all for her sick father, only for him, she says. The world is rotten, a filthy shit-hole. I kiss her, be nice to her, but she's motionless, a inexperienced hooker without a will. I think back to Ná and the reason i can't explain. Then Ximxim tells me her short life story. The death of her mother, raped by loggers, hanging from her legs to a tree and chopped in half. Here sisters were raped and beaten to death by drunk men without brains and hearts. Her father was not at home and went crazy of grieve. She maneged to escape te barbarians. It happened one year ago, and now she lies in my arms, damned! Petrified with tick eyes of tears. How must i consider this? Is there a concept for such a life? I stay with the girl untill the first rays of sun came through the dirty window, put my clothes on and thinks of Ná again. I gave Ximxim some money and leave the stinking hotel.

I walk to the river, the one i saw in my dream. The place and the little cabin. Is this a shadow? It's a foggy day and morning mist floating between the trees. Cobalt blue angel ghost. Or they are just fucking bullies, ignorant and desillusionment. I going to doubt myself. I come to the river and my head is empty. I feeling sick and my my heart runs like a pressure hammer. I find the cottage and call her name. No answer. The cabin is still in decline and i see colorful birds fly out and pigs and anteaters running out the frontdoor. Yes i was there. Yesterday afternoon, and everything was like i see it now. The cabin... Ná... why? I sit down beneath a tree and cry. Nobody mourn for me, just the animals on the waterside and a fat sloth in a hig tree-top. As an old fisherman pass by i ask him for Ná.....

look for part 2
30-12-2009 om 00:00 geschreven door Wayn
0 1 2 3 4 5 - Gemiddelde waardering: 2/5 - (2 Stemmen)


28-12-2009

paintings ANTONIO PARREIRAS MUSEUM PART 2 -potret and naked woman
PART 2 ANTONIO PARREIRAS
potret and naked















28-12-2009 om 13:36 geschreven door Wayn
0 1 2 3 4 5 - Gemiddelde waardering: 1/5 - (12 Stemmen)



VISIT AT THE 'ANTONIO PARREIRAS' MUSEA, NITEROI, RJ BRAZIL 22 SEPT. 2009 PART1
Sept. 22 2009
I re-visited the museum of Parreira in Niteroi, Brazil, which is housed in his old living-house. The museum is maintained by the state of Rio de Janeiro. I was warmly welcomed and had a pleasant conversation with the negro guide. Upon my request i visited the studio and got a sense of 'saudade' to the time Parreiras painted here not far from the Guanabara bay, there where the Indians once had their home.

ANTONIO DIOGO DA SILVA PARREIRA 1860-1937 -BRAZILIAN PAINTER -BORN IN NITEROI, RJ BRASIL part 1
Although his work was quite made up by historical and nude paintings, he expressed himself the best in landscapes, combined brazilian natives influences with certain European.
In 1883 he met the german painter George Grimm who thaught him landscape, flora and wildlife painting. Parreiras visit many times Europe. He returned to Brazil permanently in 1914.


















28-12-2009 om 13:04 geschreven door Wayn
0 1 2 3 4 5 - Gemiddelde waardering: 2/5 - (4 Stemmen)



ANTONIO PARREIRAS - BRAZILIAN PAINTER part 3 'His Atelier' (Studio) 22 september 2009

studio entrance "Trabalhar&Viver"


huge painting


huge painting in studio


room beside the atelier


painting of the Jesuit 'De Anchieta'


bust of Parreira & painting of missionary who converted Indians


Finally, Wayn on a rainy day in the museum

28-12-2009 om 00:00 geschreven door Wayn
0 1 2 3 4 5 - Gemiddelde waardering: 3/5 - (4 Stemmen)

22-12-2009

TRAVIS LOUIE -UNTITLED [; N.Y

PAINTING TRAVIS LOUIE -UNTITLED '... When I was 5 years old I wanted to be King Kong. I wanted to climb the Empire State Building, clutching a beautifull little blond woman, while bi-planes circled around me trying to shoot my hairy ass down...'
which five year old boy would'nt be King Kong? thanks Travis, RW
22-12-2009 om 19:38 geschreven door Wayn
0 1 2 3 4 5 - Gemiddelde waardering: 3/5 - (7 Stemmen)

12-12-2009

SCOTT G BROOKS - SURREAL PAINTINGS
'PAINTING WILL MAKE THE SOUL FREE..'

THANKS BUDDY! -WAYNART



HEARTACHE


JOJO THE DOG-FACED GIRL TAKES HER WALK


TILL DEATH US PART

12-12-2009 om 21:24 geschreven door Wayn
0 1 2 3 4 5 - Gemiddelde waardering: 5/5 - (2 Stemmen)

11-12-2009

GRAFFITI IN ITABORAI, RJ, BRASIL
FOTOS STORYTELLER 2009

'YELLOWMAN EVERYBODY'S IQUAL!'


DEDICADED TO NATURE

11-12-2009 om 00:00 geschreven door Wayn
0 1 2 3 4 5 - Gemiddelde waardering: 3/5 - (4 Stemmen)

07-12-2009

COCA-WHORE -- nut &can [[[ WAYN - belo horizonte, Brasil
Give me some reason...




07-12-2009 om 22:19 geschreven door Wayn
0 1 2 3 4 5 - Gemiddelde waardering: 4/5 - (5 Stemmen)

31-08-2009

I MUST BE CRUEL ONLY TO BE KIND - RAMBLIN' WAYN
COMPOSITION OF bLACK cHRIST, bONANZA bEER, sACI pERERÉ, FAUST




DON'T WE ALL ARE THIRSTY?
31-08-2009 om 15:49 geschreven door Wayn
0 1 2 3 4 5 - Gemiddelde waardering: 3/5 - (3 Stemmen)

27-08-2009

ANTONIO PARREIRAS - BRAZILIAN PAINTER

CESTEIRA 1927
OIL ON CANVAS


FANTASIA - 1909- OIL ON CANVAS


1860-1937 NITEROI, RJ, BRAZIL
27-08-2009 om 00:00 geschreven door Wayn
0 1 2 3 4 5 - Gemiddelde waardering: 2/5 - (5 Stemmen)

14-08-2009

PAUL GAUGUIN 1848-1903
TAHITI










14-08-2009 om 20:35 geschreven door Wayn
0 1 2 3 4 5 - Gemiddelde waardering: 4/5 - (3 Stemmen)

24-07-2009

RAMBLIN' BABY
THROUGHOUT THE WORLD
WHO IS THERE LIKE LITTLE ME!
WHO IS LIKE ME!
I CAN TOUCH THE SKY, I TOUCH THE SKY INDEED!

WINNEBAGO



RAMBLIN' WAYN 1948 - THE YEAR OF THE RAT
24-07-2009 om 00:00 geschreven door Wayn
0 1 2 3 4 5 - Gemiddelde waardering: 5/5 - (3 Stemmen)

19-07-2009

BRAZILIAN WOMEN - charcoal on paper WAYN 2009
BRAZILIAN WOMEN




19-07-2009 om 21:59 geschreven door Wayn
0 1 2 3 4 5 - Gemiddelde waardering: 5/5 - (2 Stemmen)


12-07-2009

DOC WATSON
"DOC WATSON TRULY REVOLUTIONIZED THE ROLE OF THE GUITAR IN FOLK, OLD TIME, BLUEGRASS AND COUNTRY MUSIC."
Dix Bruce

"... Doc is one of the very few persons who influenced my singing... but his flatpickin' playing is well above mine... thanks Doc!"
Ramblin' Wayn

http://www.youtube.com/watch?v=U5c1k949Zn4 - Tennessee Stud
Born in Stoney Fork, Watuaga County, North Carolina 3 march 1923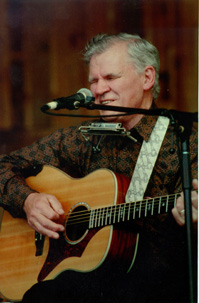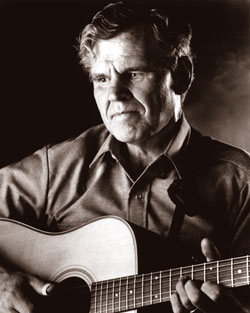 Together with his grandson (son of Merle) Richard in 2003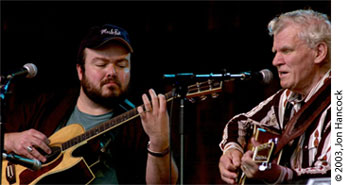 Doc & son Merle
Make me
A Pallet" and "Streamline Cannonball." From the DVD "Doc & Merle Watson In Concert."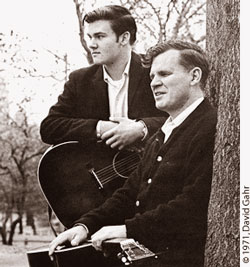 http://www.youtube.com/watch?v=Z7iMBBmFlrs
Merle died tragically as a result of a tractor ent on his farm in Lenoir, Nc in 1985, 36 years old

Together with Merle pickin' at a drugstore near Nashville 1984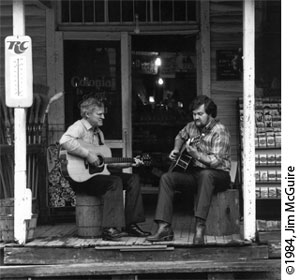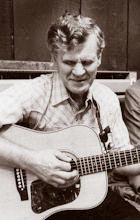 Lately I heard that Doc has suffering health problems... all the best Doc!

thanks to the DOCSGUITAR.com

added:
Merle Watson
Doc at the age of 16 with one of his first guitars
Gallagher Doc Watson's signature model (fot courtesy of Gallaghar guitars)

Bijlagen:
200px-Merlewatson.jpg (6.7 KB)
Docwatsonsignature.jpg (10.1 KB)
young_doc_w_guitar d.holt.jpg (22.3 KB)

12-07-2009 om 00:00 geschreven door Wayn
0 1 2 3 4 5 - Gemiddelde waardering: 3/5 - (1 Stemmen)


08-07-2009

ROBERT CRAIG sur-real
SUR-REAL WORK

Wer reited so spät durch die Nacht und Wind?
Es ist der Vater mit seinem Kind.

Who rides so late through the night and storm?
It is the father with his child.

Johann Wolfgang von Goethe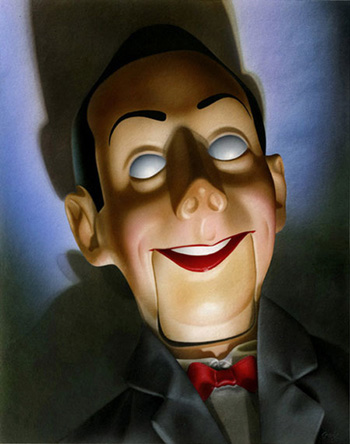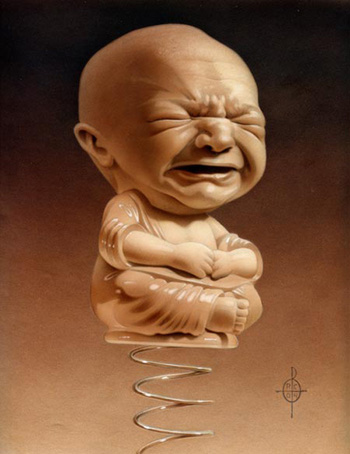 thanks Robert, RW r&rart
08-07-2009 om 20:03 geschreven door Wayn
0 1 2 3 4 5 - Gemiddelde waardering: 2/5 - (3 Stemmen)

28-06-2009

HELL, FREEDOM AND LIFE




Les damnes (The wretched) (Bouts)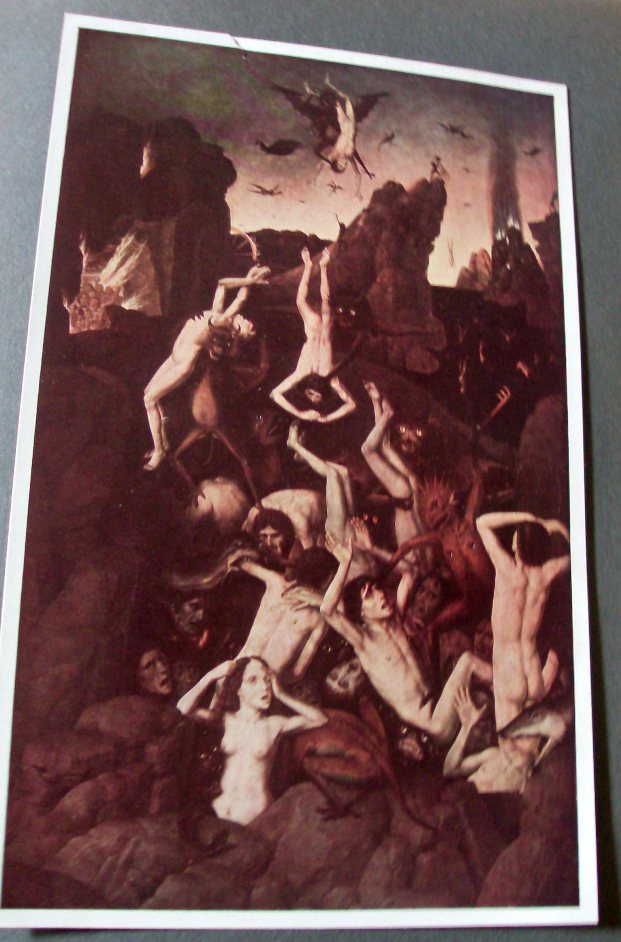 Génie a tête d' Aigle (Genius head of the Eagle) (Assyrienne periode)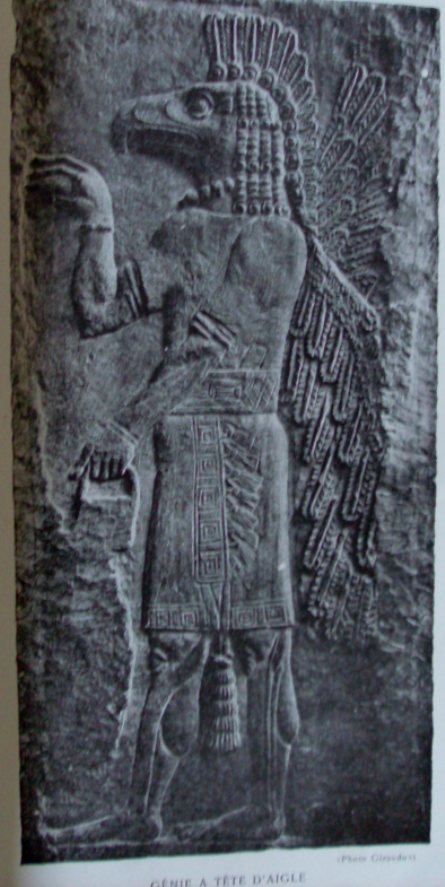 la louve Romaine (The roman she-wolf)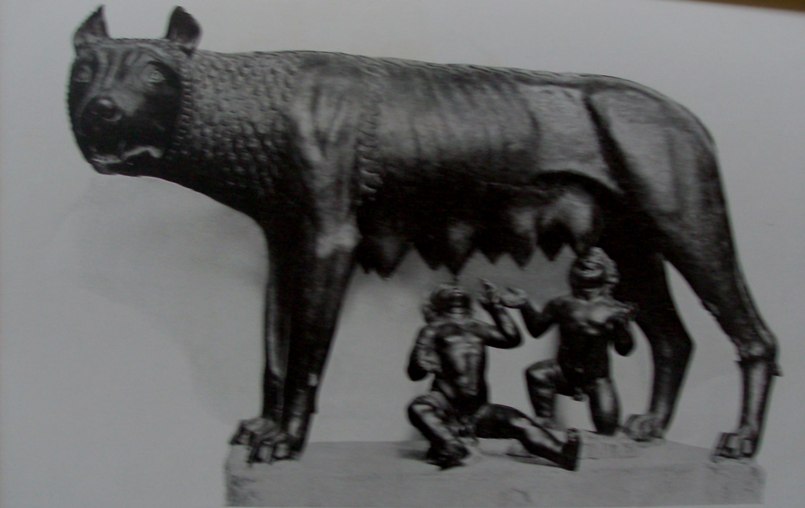 28-06-2009 om 13:57 geschreven door Wayn
0 1 2 3 4 5 - Gemiddelde waardering: 4/5 - (2 Stemmen)


sending E-mail


press button beneath


Inhoud blog


| | |
| --- | --- |
| | paintings ///// silent slideshow |
| | xavante boy ////schildery |
| | peace in the valley rec. live in Brazil 2017 |
| | Cowboy Jack Clement - A Girl I Used To Know |
| | 'Vaya Con Dios' Paintings by Ramblin Wayn |
| | Willie Nelson - Me and You |
| | Howl of The Wolf |
| | 'T IS DUUSTER ES UNNE KERKER DAO DEEP IN DIE MIJN - Ramblin Wayn (southerndutchdialect) |
| | I'VE ALWAYS BEEN CRAZY a waylon jennings song by Ramblin Wayn |
| | TATTOO'D LADY BY JP STINGRAY |
| | I Love Horses ( Te Amo Cavalos) short vid. impression brazil |
| | Doc Watson gig - the best there is (1981) |
| | BLUE SUEDE SHOES COUNTRY BOYS original |
| | WHEN THE WORD WAS THUNDERBIRD by Ramblin Wayn |
| | art or history? images found in southern Brazil 1973 by a dutch priest |
| | Ted Daffan & His Texans Chuck Keeshan & Leon Seago No Letter Today Okeh 6706, 1942 |
| | RAMONA by Ramblin Wayn |
| | caboclo of the 7 crossroads /painting expl. by ramblin wayn /music by amazone indians |
| | ramblin wayn paintings |
| | Folsom Prison Blues & Big River /Ramblin Wayn live in Maastricht, NL |
| | mr. pierre pieters (maastricht, nl 1920-2013) schilderijen |
| | RAMBLIN WAYN -- ART |
| | once upun a time in the west / great shot |
| | SLOW ROLLIN' LOW (Billy Joe Shaver) cover sung by Ramblin Wayn |
| | I Love Horses ( Te Amo Cavalos) short vid. impression brazil |
| | nashville cried the day hank williams died |
| | brazilian cantinho gig / singer/songwriter ramblin wayn and amigos / live 2015 |
| | SUNDAY MORNING COMIN' DOWN cover |
| | TRAIN |
| | THEY SAY IN TEXAS THERE ARE HORSES WHO CAN FLY |
| | SONG |
| | OUT OF MY PEN - TWO ORIG. SONGS BY RAMBLIN WAYN |
| | carmelita warren zevon cover jp stingray |
| | remember ROY |
| | ramblin wayn in brazil 2014 'the house of the rising sun' |
| | ramblin wayn sings a billy joe shaver song |
| | DEVILS RIGHT HAND - A STEVE EARL COVER BY RAMBLIN WAYN |
| | THE MYSTERIOUS OUTLAW RAMBLIN WAYN ORIGINAL CLIP |
| | woman in hilly landscape - ramblin wayn painting |
| | PIERRE - OIL ON CANVAS BY RAMBLIN WAYN 2013 |
| | GEORGE JONES DIES AT 81 |
| | RAMBLIN WAYN/ 4 ORIGINALS |
| | RWayn Paintings 'Hot january Sun' & 'Rio 1477' |
| | GOIN' DOWN ROCKIN - TONY J WHITE - RAMBLIN WAYN |
| | Willie's guitar Trigger |
| | TIM MAIA - BRAZIL ROCKER |
| | RWayn Paintings - Austin Rio, Johnny Cash, David Allen Coe, oil on wood 2012 |
| | WILLIE NELSON & WAYLON JENNINGS - oil on wood 2002 by RAMBLIN WAYN |
| | Shaver and His Maker: From Hell-bound Honky Tonk Hero to Holy Roller The Turnstyled Junkpiled Interview by Terry Roland, Staff Writer |
| | KITTY WELLS DIED |
| | FOLKMAN DOC WATSON DIED R.I.P |
| | DEDICATION TO THE APACHE INDIANS - RAMBLIN WAYN slide |
| | TRAIN - RAMBLIN WAYN & JP STINGRAY |
| | 'JAZZ MAN' TOOTS THIELEMANS MAKES 90 |
| | RAMBLIN WAYN PAINTING 'LEISURLY WAITING' oil on canvas 2012 Netherlands |
| | UFOS GETTIN' NEARER - OIL ON CNAVAS 15/15cm - RAMBLIN WAYN alias CISCO Van AUSTIN, nl |
| | EARL SCRUGGS, BLUEGRASS PIONEER DIED AT 88 |
| | RAMBLIN WAYN PAINTINGS / JP STINGRAY/GUARANI/VIEW THROUGH THE EYES OF OSCAR NIEMEYER/POMBA GIRA/ DESTRUCTION OF AMAZONAS-XINGU |
| | BUDDY HOLLY - LET'S REMEMBER |
| | JP STINGRAY GUITAR SHOP HEERLEN, NETHERLANDS |
| | ALAN LOMAX -recording man |
| | EDDY COCHRAN - SUMMERTIME BLUES |
| | 447 Years RIO? WATERCOLORS BY EDUART HILDERBRANDT 1844 AND AUGUSTO EARL 1822 |
| | O MEU DEUS! CARN ART |
| | 'GYPSY' COLLAGE BY RAMBLIN WAYN 2012 |
| | SATAN IS REAL The Ballad of the Louvin Brothers By Charlie Louvin with Benjamin Whitmer |
| | MASOESA - oil on paper -ramblin Wayn 2010 |
| | DOC WATSON - born Arthel L. Watson in Deep Gap, NC on March 3, 1923 |
| | ALAN LOMAX SELECTIONS INCLUDED ON A NEW ALBUM |
| | Mary Jose Cristerna, Mexico, 'The Vampire Woman'. photo by AFP / Leo Ramirez |
| | pictures of brazil Bertoncini, Karina – photographer 2009 |
| | GLENN CAMPBELLS'S LAST SHOW |
| | PAINTINGS BY RAMBLIN WAYN ) SPACE LOVE / SPIDER WORLD oil on paper |
| | RAMBLIN WAYN IN A LOCAL BAR IN ITABORAI, BRAZIL- KISS ME QUICK |
| | TRAIN A RAMBLIN WAYN SONG |
| | RAMBLIN WAYN & JP STINGRAY - UP THE ROAD |
| | PIERRE-JOSEPH PROUDHON 1809-1865 -ANARCHIST |
| | Jerry Leiber, Prolific Writer of 1950s Hits, Dies at 78 |
| | BELOVED oil on canvas 2011///// |
| | UMBANDA - OIL ON CANVAS WAYN PIETERS V, RIJSSELT 2011, NETHERLANDS |
| | Viking stone by Niteroi, RJ, Brasil - oil on wood Ramblin Wayn 2011 |
| | Documentary Filmmaking in Rio de Janeiro Favelas |
| | ALEIJADINHO (THE LITTLE CRIPPLE) Collage/paper/painting/drawing RWayn 2011 |
| | Saxophonist Clarence Clemons R.I.P |
| | A DECENT STORY - THE WORLD TURNS CRAZY AGAIN - RAMBLIN WAYN |
| | two paintings by Pierre Pieters, Maastricht 1920 'JAR, CANDLES, APPLE AND ORANGE' |
| | CABOCLO 'OXOSSY' ON HIS HORSE 'ESTRELA BRANCA' (WHITE STAR) |
| | MORENA - RAMBLIN WAYN P - 2000 oil on canvas |
| | RAMBLIN WAYN & TAKAMINE BLACK - ITABORAI, BRASIL photo by JÂNIO METYKTIRE 2010 |
| | DANÇA - 1998 BRAZIL - RAMBLIN' WAYN oil on board |
| | SINGING WOMAN - Antonius Pieters (1948), Maastricht, Netherlands, oil on paper 2006 Rio, Brazil |
| | BRONZE SCULPTURES BY HAN VAN WETERING 1948, MAASTRICHT, NETHERLANDS part 2 |
| | SCULPTURES FROM HAN VAN WETERING 1948, MAASTRICHT, NETHERLANDS PART 1 |
| | THE STEVIE RAY VAUGHAN CUSTOM MADE FENDER STRATO painted by PIERRE PIETERS 1920 OIL ON CANVAS - YEAR 1992 |
| | One of the finest songwriters BOBBY BRADDOCK - HE STOPPED LOVING HER TODAY |
| | PAINTINGS RAMBLIN' WAYN 'SOMEWHERE IN BAHIA' OIL ON WOOD 2003 & MACUMBA ANGEL oil on canvas 2011 |
| | BILL YOU SHAVER 'GEORGIA ON A FAST TRAIN' LIVE IN LUCKENBACH, TEXAS |
| | SURUI WOMAN - Ramblin Wayn - oil on canvas 2011 |
| | MARIA BETHANIA - A BRAZILIAN BAHIA BEAUTY SINGS 'NEGUE' |
| | Ramblin Wayn paintings 'Vida Umbanda' 2010 |
| | Discoloration paintings Van Gogh explained |
| | EDUARDO MALTA -PORTUGUESE PAINTER 'INÊS, BRAZILIAN MULATTA GIRL' |
| | NATURAL ART - XAVANTE GIRL WITH BABY |
| | WITH THE AFTER-TASTE OF WHISKEY - Column by Ramblin Wayn |
| | THIBAÚ - WOODCARVING ART - BELO HORIZONTE, BRAZIL 2010 |
| | WORK OF PAUL RONDAGS, MAASTRICHT, NETHERLANDS |
| | 4 - RAMBLIN WAYN MUSICAL CHARCOAL DRAWINGS - brasil 2010 |
| | 6 - CHARCOAL DRAWNINGS-RAMBLIN WAYN - ITABORAI, BRASIL 2010 |
| | the duTch arrive in VITORIA, BRASIL to SLAUGHTER the jesuit priest -WAYN CHARCOAL 2007 |
| | PARADISE - oil on wood, Brazil, 2010 - ramblin wayn |
| | Brazilian cow-girl Andressa Ribeiro - photo by unknown artist, anyway.... |
| | DAVID A COE SING 'RIVER' AT THE TENN. STATE PRISON |
| | CLIP ' I FEEL SORRY FOR THE FOLKS DOWN THE ROAD' RW |
| | LEZAR MONGHE, PAINTER FROM THE STATE OF MINAS GERAIS, BRAZIL - SHOWS HIS ART ALONG THE ICARAI BEACH IN NITEROI, RJ OCT. 2010 |
| | paintings Ramblin' Wayn- Brasil 2010 |
| | AMAZONIA (THE RIVER OF BLOOD) OIL ON CANVAS RAMBLIN WAYN 2010, MAASTRICHT, NETHERLANDS |
| | WAYN PIETERS- V. RIJSSELT (1948) MAASTICHT, NETHERLANDS // MAI - EVERYTHING, EVERYWHERE (Thin oil and pencil on paper) 2010 ---SELF PORTRAIT (OIL ON BOARD) 2000 |
| | DOC WATSON IN NASHVILLE - FRONT/BACK from his album (VANGUARD RECORDINGS 1968)/photos JOEL BRODSKY |
| | THE KILLER ROCKS ON |
| | ASA BRANCA (WHITE WING) two vids: LUIZ GONZAGA - RAMBLIN' WAYN |
| | MARIA ORTIZ- RAMBLIN' WAYN OIL ON BOARD (BRAZIL 20..?) |
| | PENTHOUSE MODEL WITH HENNEP &THE SHOWERING PLAYMATE by Toine van Megen |
| | TOINE Van MEGEN (1960) Eygelshoven, Netherlands - PLAYBOY PLAYMATES (oil on canvas) |
| | 3 'MARYLINS' BY TOINE van MEGEN, (1960) EYGELSHOVEN, NETHERLANDS: |
| | STEVIE RAY VAUGHAN - died 20 years ago |
| | I HATE THE MAN (VIDEO CLIP) RAMBLIN' WAYN |
| | JOHN LEE HOOKER - PAINTING BY MICHAEL FACEY (OIL ON WATERCOLOR PAPER) |
| | FRIDA KAHLO PAINTINGS |
| | FRIDA KAHLO (July 6, 1907 - July 13, 1954, Mexico) |
| | KISAKA- PAWNEE SONG - CLARIFICATION |
| | B&W RAMBLIN' WAYN FOTO SESSION by PAUL RONDAGH (MAASTRICHT, NETHERLANDS) SOMWHERE IN JUNE 2010 |
| | JP STINGRAY BLUES/ROCKER |
| | SURREAL PAINTINGS VOL. 3; MICHAEL RYAN, MADALEINE VON FOERSTER, KARL PERSSON |
| | 'SALVADOR, BAHIA' OIL ON BLADE 1999 RAMBLIN' WAYN |
| | BRAZILIAN PAINTINGS |
| | TWO PROSTITUTES ===== OIL ON CANVAS RAMBLIN W |
| | JULIA GNUSE -- TATTOO-ART |
| | E3 PAINTINGS BY EMILE NOLDE 1867-1956 GERMANY========= |
| | Dennis Hopper, 74, Hollywood Rebel, Dies |
| | THE MESSENGER --- RAMBLIN' WAYN oil on canvas 2002 |
| | ALEIJADINHO 'The LIttle Cripple' BRAZILAIN BAROQUE ARTIST -- plus short story by WAYN |
| | RAMBLIN' WAYN IN BRAZIL |
| | THE DEATH OF A BLUES SINGER IN SÂO PAULO- SHORT STORY BY RAMBLIN' WAYN part2 & end |
| | THE DEATH OF A BLUES SINGER IN SÂO PAULO - SHORT BRAZILIAN STORY BY RAMBLIN' WAYN part1 |
| | THE CIRCUS OF THE CAFUZ -SHORT BRAZILIAN STORY TOLD BY WAYN (part 2 -- end) |
| | THE CIRCUS OF THE CAFUZ -SHORT STORY TOLD BY WAYN (part 1) |
| | 'BAIANA' IVAN DE MORAES, BRAZIL OIL ON CANVAS 1973 |
| | L.P COVER OF 'GIPSY BOY' BILLY JOE SHAVER 1977 (Project 'Enduring' covers) |
| | FOTO SESSION RAMBLIN' WAYN by FRED EGGEN 2004 |
| | ART IN BELO HORIZONTE, BRAZIL NOV. 2009 |
| | ALONG THE JAPURI RIVER - OIL ON WOOD RAMBLIN' WAYN 1999 |
| | JOHNNY CASH (tHE GREATEST rOCK N' rOLL PHOTO EVER TAKEN) BY JIM MARSHALL |
| | DRAWINGS BY PAUL RUMSEY |
| | WOODY GUTHRIE (1912-1967) - THIS LAND IS MADE FOR YOU AND ME |
| | RAMBLIN' WAYN POSTER 1981 |
| | PAINTINGS RAMBLIN WAYN GIRL WITH EXOTIC BIRD + MUSIC MAN |
| | BLUE BUTTERFLY (BLAUWE VLINDER) PIERRE PIETERS, NETHERLANDS |
| | RAMBLIN' WAYN HIS TATTOO GUITAR |
| | WAYN ART -JACK DANIELS IF YOU PLEASE & WHORE LOVES WHITE HORSE |
| | Images of The bleugrass songbook by Dennis Cyporyn 1976 |
| | O BANDEIRANTE and METAMORFOSE a poem for children by Cassiano Ricardo |
| | PARAGUAÇU - WAYN Pieters, Brasil 2009 (oil on board) - Poem by Raquel Naveira |
| | NÁ, THE MYSTERIOUS INDIAN WOMAN - a short story AS TOLD by Wayn Pieters -END |
| | NÁ, THE MYSTERIOUS INDIAN WOMAN - a short story AS TOLD by Wayn Pieters PART 1 OF 2 |
| | paintings ANTONIO PARREIRAS MUSEUM PART 2 -potret and naked woman |
| | VISIT AT THE 'ANTONIO PARREIRAS' MUSEA, NITEROI, RJ BRAZIL 22 SEPT. 2009 PART1 |
| | ANTONIO PARREIRAS - BRAZILIAN PAINTER part 3 'His Atelier' (Studio) 22 september 2009 |
| | TRAVIS LOUIE -UNTITLED [; N.Y |
| | SCOTT G BROOKS - SURREAL PAINTINGS |
| | GRAFFITI IN ITABORAI, RJ, BRASIL |
| | COCA-WHORE -- nut &can [[[ WAYN - belo horizonte, Brasil |
| | I MUST BE CRUEL ONLY TO BE KIND - RAMBLIN' WAYN |
| | ANTONIO PARREIRAS - BRAZILIAN PAINTER |
| | PAUL GAUGUIN 1848-1903 |
| | RAMBLIN' BABY |
| | BRAZILIAN WOMEN - charcoal on paper WAYN 2009 |
| | DOC WATSON |
| | ROBERT CRAIG sur-real |
| | HELL, FREEDOM AND LIFE |
| | 60 JOSEFINA--- RAMBLIN' WAYN OIL ON CANVAS |
| | CHRIT JAMIN, MAASTRICHT, NETHERLANDS OIL PAINTINGS & GOUACHES |
| | INDIAN NECKLACE NORTHEAST BRAZIL & CARVING OUT OF JACARANDA WOOD BRAZIL |
| | PORQUE, MEU AMOR? (why, MY love?) 2004 Wayn oil on board |
| | SURUI GIRL oil on wood 60+60 WAYN 2009 |
| | I RECALL A GIPSY WOMAN & IANSÁ RAMBLIN' WAYN PAINTINGS |
| | TARSILA DO AMARAL BRAZIL MODERNISM - PAINTINGS |
| | CARIOCA NA CAMA -OIL ON CANVAS 70/50 CM 2000 WAYN |
| | DETAIL FROM 'PAPAGAIO' OIL ON CANVAS WAYN P 2006 |
| | WINDMOLEN (WINDMILL) OIL ON BOARD 1934 - PIERRE PIETERS (1920) MAASTRICHT, NETHERLANDS |
| | BRAZILIAN ART IN 3 DIRECTIONS |
| | BLUESMAN |
| | STORY OF THE TWO BROTHERS - TOLD BY NAVAJOS OF NEW MEXICO AND ARIZONA |
| | JOS KREBBEKS 'Ramblin' Wayn' 1983 |
| | OCTAVIO OCAMPO ++++ SURREAL-PAINTINGS |
| | CHEYENNE LIFE IN THE OLD TIME as told by CHIEF HIAMOVI (HIGH CHIEF) |
| | 'CIGARA BETWEEN ITAIPÚ BONES' - COMPILATION oil on tile/bones/insect Ramblin' Wayn 2009 |
| | The story of the first mother -- Wabanakis ( Children of the dawn-country) tribe |
| | IS EVERY HUMAN'S LIFE WRITTEN BY GOD'S FINGERS? |
| | NASHVILLE - DARK END OF THE STREET 1979 |
| | HONKY-TONK HEROES photographs by Raeanna Rubinstein 1975 |