RAMBLIN WAYN'S OUTLAW/SONGS




this blog will be regularly updated


RAMBLIN' & STINGRAY


Arthel 'Doc' Watson


J.P STINGRAY BLUES/ROCKER


Dear reader, a small grammatical error?
My apology!!!!!!!!!!!!!!!!!



SEARCH IN BLOG



GOOGLE SEARCH


Music- Poetry- Paintings
LIVIN' IS AN ART - VIRTUAL GALERY

TRAIN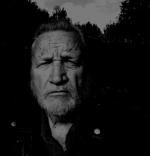 Bijlagen:
https://www.youtube.com/watch?v=jF8UUY2bUbM

07-03-2018 om 21:52 geschreven door Wayn
0 1 2 3 4 5 - Gemiddelde waardering: 0/5 - (0 Stemmen)


THEY SAY IN TEXAS THERE ARE HORSES WHO CAN FLY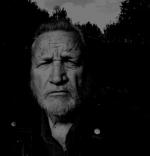 THEY SAY IN TEXAS THERE ARE HORSES WHO CAN FLY
WRITTEN BY RAMBLIN WAYN
© 2014
Bijlagen:
https://www.youtube.com/watch?v=2P-Dv6YbP54

07-03-2018 om 21:50 geschreven door Wayn
0 1 2 3 4 5 - Gemiddelde waardering: 0/5 - (0 Stemmen)






remember ROY
Roy Orbison
Mystery Girl Deluxe (Sony Legacy)
Memories run both warm and sad for the posthumous comeback by Texas' most operatic rock & roller. The melancholy comes naturally: Mystery Girl came out nearly two months to the day after Roy Kelton Orbison of Vernon died from heart failure on Dec. 6, 1988, at the age of 52. David Lynch utilizing Big O classic "In Dreams" for Blue Velvet and the Traveling Wilburys showcasing him with Bob Dylan, George Harrison, and Tom Petty kicked cobwebs off the Texan tenor's career in no time flat. Then he was gone – with a Top 5 LP and Top 10 single in "You Got It." The Mystery Girl Deluxe edition, augmented by the usual brace of bonus cuts (including one new song, "The Way Is Love," featuring the singer's sons backing him on an unfinished cut) and a making-of DVD, reiterates the album's greatness in the face of otherwise mitigating circumstances. Fifth Wilbury and producer Jeff Lynne became notorious for making anyone he touches sound like his band ELO – tons of strings, massed acoustic guitars, and a Danelectro baritone axe twanging away over the top like Duane Eddy taking a wrong turn at Albuquerque. Then factor in this being recorded in the Eighties, the worst decade ever for record production. Kids: Stay away from cocaine, compressors, and gated reverb when mixing. A Bono-produced demo of his contribution "She's a Mystery to Me" hints at the greatness these songs demonstrate minus the gloss, while also underlining the strength of the material via Orbison's command in delivering them. You can't lose with writers like Elvis Costello ("The Comedians") and Tom Petty (co-writer, with Orbison and Lynne, of "You Got It") trying to measure up to a back catalog filled with "Running Scared" and "Only the Lonely." Even rockabilly Billy Burnette, co-writing "(All I Can Do Is) Dream You," manages a rocker ready for insertion between "Oh, Pretty Woman" and "Dream Baby." As immortalized by that otherworldly, multi-octave voice, Mystery Girl remains simply brilliant, a triumph framed in tragedy – like all of Roy Orbison's hits.
13-09-2014 om 09:46 geschreven door Wayn
0 1 2 3 4 5 - Gemiddelde waardering: 3/5 - (2 Stemmen)



ramblin wayn sings a billy joe shaver song
FAST TRAIN TO GEORGIA :
11-09-2014 om 10:05 geschreven door Wayn
0 1 2 3 4 5 - Gemiddelde waardering: 3/5 - (2 Stemmen)

21-09-2013

woman in hilly landscape - ramblin wayn painting
WOMAN IN HILLY LANDSCAPE oil on board 2011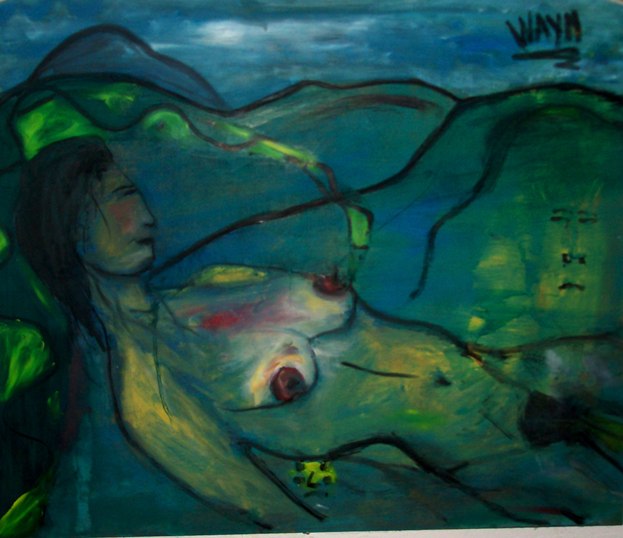 21-09-2013 om 13:17 geschreven door Wayn
0 1 2 3 4 5 - Gemiddelde waardering: 1/5 - (6 Stemmen)

24-05-2013

PIERRE - OIL ON CANVAS BY RAMBLIN WAYN 2013
painting of my father 1920-2013

craftsman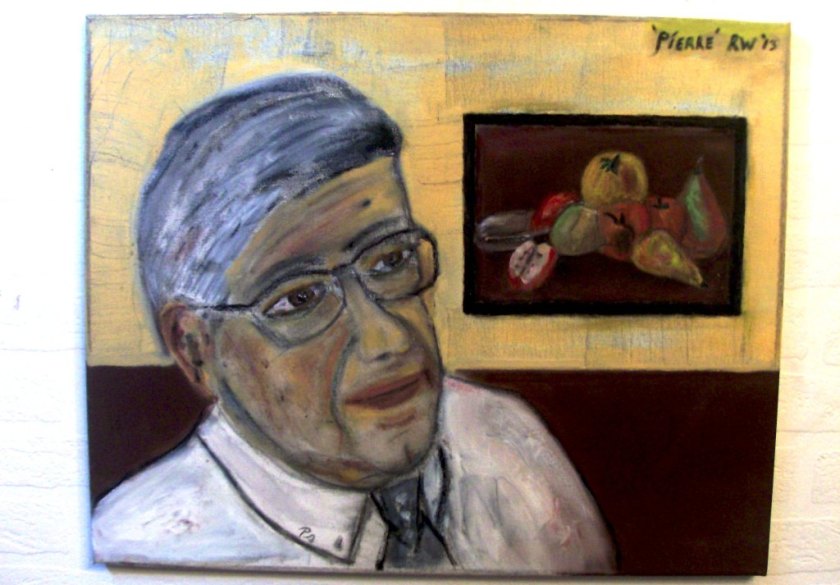 24-05-2013 om 20:14 geschreven door Wayn
0 1 2 3 4 5 - Gemiddelde waardering: 4/5 - (7 Stemmen)


26-04-2013

GEORGE JONES DIES AT 81


(CNN) -- George Jones, the country music legend whose graceful, evocative voice gave depth to some of the greatest songs in country music -- including "She Thinks I Still Care," "The Grand Tour" and "He Stopped Loving Her Today" -- has died, according to his public relations firm.
Jones, 81, died Friday at Vanderbilt University Medical Center in Nashville, the public relations firm said. He had been hospitalized since April 18 with fever and irregular blood pressure.
Jones' career was marked by a tumultuous marriage to Tammy Wynette and bouts with alcoholism that led to occasional concert cancellations. (One of his nicknames was "No-Show Jones"; after he got clean, he puckishly used "No-Show" on his license plates.)
Waylon Jennings once wrote a song that said, "George might show up flyin' high, if George shows up at all/But he may be, unconsciously, the greatest of them all."
In a statement, Merle Haggard said, "The world has lost the greatest country singer of all time. Amen."
Jones, nicknamed "The Possum" for his resemblance to the animal, was born in 1931 in east Texas. His early life was marked by poverty and a violent, alcoholic father. Young George taught himself to play guitar, and by the time he was a teenager he was singing on the streets and in the clubs of Beaumont, Texas, not far from his birthplace of Saratoga.
After a quick marriage and service in the Marines, Jones was discovered by Starday Records co-owner Pappy Daily, who guided his early career. Jones' first single, 1954's "No Money in This Deal," failed to chart, but 1955's "Why, Baby, Why" was a hit. By 1959, Jones had moved to Nashville and recorded his first No. 1, "White Lightning."
Jones' early hits, such as "Lightning," "The Race Is On" and "Root Beer," were in a high-powered, rockabilly mode, but he found his biggest success as a crooner. Ensuing years were marked by such songs as "Things Have Gone to Pieces" and "A Good Year for the Roses," which highlighted broken or thwarted romance and the kind of longing that suggests late, lonely nights in bars.
It was a life that Jones started knowing all too well.
His second marriage, to Shirley Corley, was marked by frequent benders. Jones recalled one that became legend: He had been drunk for several days, and Corley hid the keys to all of their cars. However, he pointed out, she'd forgotten one vehicle: their lawnmower. They lived eight miles from a liquor store but that didn't stop Jones.
"I imagine the top speed for that old mower was five miles per hour," he recalled in his 1996 memoir, "I Lived to Tell It All." "It might have taken an hour and a half or more for me to get to the liquor store, but get there I did."
Jones and Corley divorced in 1968. A year later, he married Wynette, one of Nashville's biggest names. The two had a number of huge hits together, but the strain of their marriage was indicated in song titles such as their "We're Gonna Hold On" and the Jones solo song "We Can Make It." (One of Wynette's singles was called "Kids Say the Darnedest Things"; one of those "things" was "I want a divorce.")
"By now, the couple's marriage was becoming a public soap opera, with their audience following each single as if they were news reports," wrote CMT.com in its Jones biography.
Wynette filed for divorce in 1973, reconsidered and then filed again two years later. This time it stuck. However, though the couple were divorced, they continued to sing together for years afterward. Wynette died in 1998.
Jones' life went into a tailspin. He started using cocaine and missing shows more frequently, 54 in 1979 alone, according to CMT.com. His weight dropped from 150 to 100 pounds. He entered rehab but left after a month.
And yet at this time he recorded perhaps his greatest song, 1980's "He Stopped Loving Her Today," the tale of a man who continued pining for his lost love many years after she left him. The song, written by Bobby Braddock and Curly Putnam, has been voted the greatest country song of all time in a Country Music Magazine poll.
Jones continued to struggle in the early '80s -- once leading police on a car chase in Nashville -- but with the help of his fourth wife, Nancy Sepulvado, he got clean. Though his hit-making slowed down, mainly thanks to changing tastes in country music, he became a revered elder statesman, often credited as an influence by generations that followed. He paid tribute to his own and preceding generations in a 1985 hit, "Who's Gonna Fill Their Shoes."
Other singers stood up for Jones. At the Country Music Association Awards in 1999, Jones was asked to shorten his hit song "Choices." He refused and boycotted the honors. But at the awards, Alan Jackson cut his own song short and went into "Choices," giving Jones his due.
"Not everybody needs to sound like a George Jones record," Jackson once said in an interview, according to The New York Times. "But that's what I've always done."
His singing remains a model.
"There aren't words in our language to describe the depth of his greatness," Vince Gill said in a statement. "I'll miss my kind and generous friend."
Jones, a member of the Country Music Hall of Fame, was honored by the Kennedy Center in 2008 and received a Grammy Lifetime Achievement Award in 2012.



rip George, Ramblin Wayn
26-04-2013 om 21:03 geschreven door Wayn
0 1 2 3 4 5 - Gemiddelde waardering: 4/5 - (4 Stemmen)


04-03-2013

RWayn Paintings 'Hot january Sun' & 'Rio 1477'
Ramblin Wayn Paintings
HOT JANUARY SUN oil on canvas 90+70 cm - 2013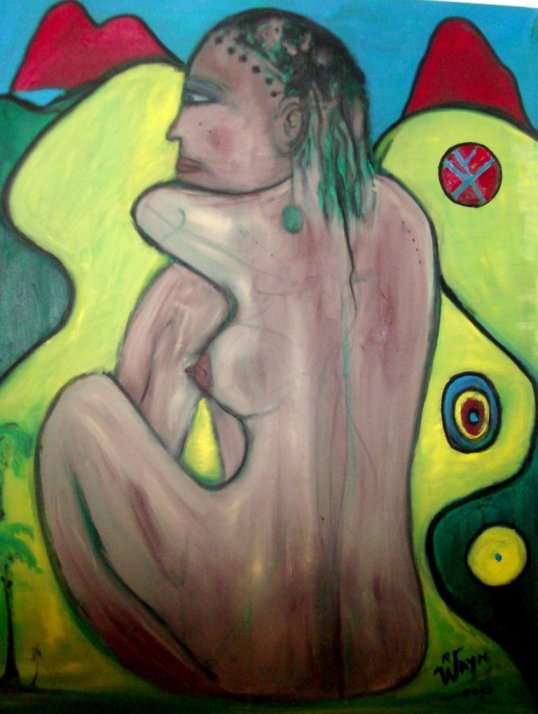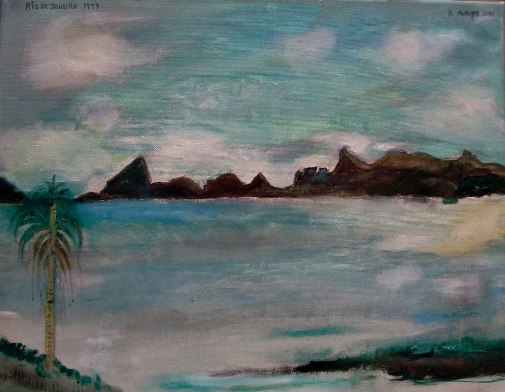 RIO 1477 oil on canvas 50+40 cm 2013
04-03-2013 om 17:25 geschreven door Wayn
0 1 2 3 4 5 - Gemiddelde waardering: 5/5 - (2 Stemmen)


GOIN' DOWN ROCKIN - TONY J WHITE - RAMBLIN WAYN
LISTEN TO THE BLUES """"""
IN MEMORY OF WAYLON/ramblin wayn : zie bijlage video
Bijlagen:
http://www.youtube.com/watch?v=urkXuPoWBFU

04-03-2013 om 00:00 geschreven door Wayn
0 1 2 3 4 5 - Gemiddelde waardering: 5/5 - (2 Stemmen)


12-01-2013

Willie's guitar Trigger
The guitar—a Martin N-20 classical, serial number 242830—was a gorgeous instrument, with a warm, sweet tone and a pretty "mellow yellow" coloring. The top was made of Sitka spruce, which came from the Pacific Northwest; the back and sides were Brazilian rosewood. The fretboard and bridge were ebony from Africa, and the neck was mahogany from the Amazon basin. The brass tuning pegs came from Germany. All of these components had been gathered in the Martin guitar factory in Nazareth, Pennsylvania, and cut, bent, and glued together, then lacquered, buffed, and polished. If the guitar had been shipped to New York or Chicago, it might have been purchased by a budding flamenco guitarist or a Segovia wannabe. Instead it was sent to a guitarist in Nashville named Shot Jackson, who repaired and sold guitars out of a shop near the Grand Ole Opry. In 1969 it was bought by Willie Nelson.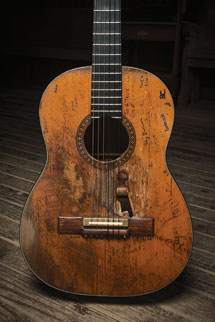 source TexasMonthly

whole story: http://www.texasmonthly.com/preview/2012-12-01/feature5
12-01-2013 om 20:48 geschreven door Wayn
0 1 2 3 4 5 - Gemiddelde waardering: 4/5 - (3 Stemmen)


23-10-2012

TIM MAIA - BRAZIL ROCKER
TIM MAIA was one of Brazil's most popular singers for nearly 30 years, a pioneer in adapting American soul music to Brazilian tastes; the outsized cravings for drugs, alcohol and food derailed his career, killing him in 1998, just as he seemed to be getting back on track.
23-10-2012 om 16:11 geschreven door Wayn
0 1 2 3 4 5 - Gemiddelde waardering: 4/5 - (3 Stemmen)

11-09-2012

RWayn Paintings - Austin Rio, Johnny Cash, David Allen Coe, oil on wood 2012
Ramblin Wayn gallery - project: 'Wait for us John'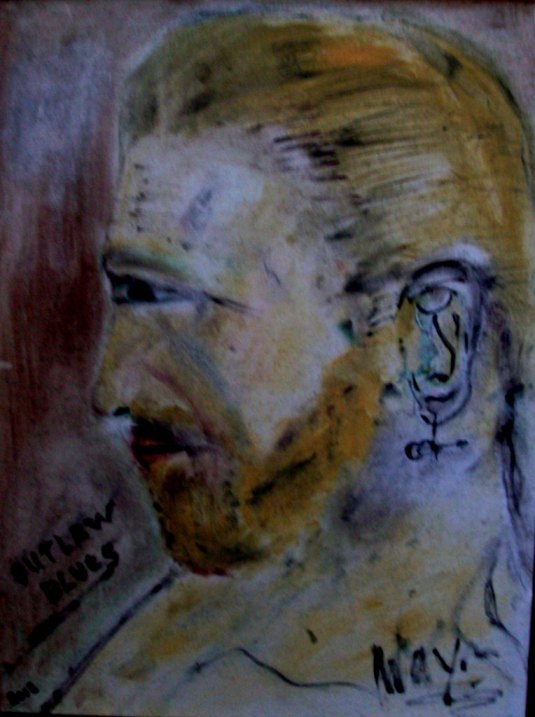 á wanderin' minstrel I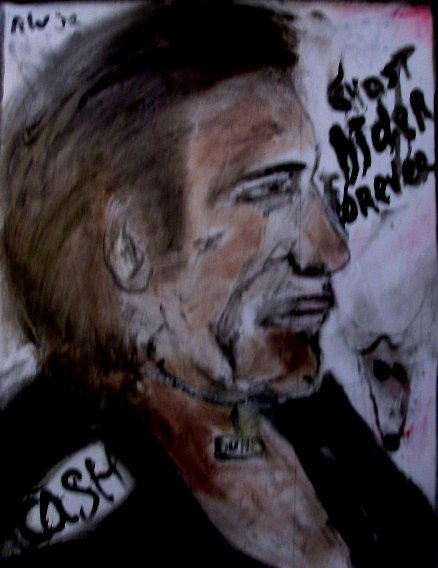 of ballads and songs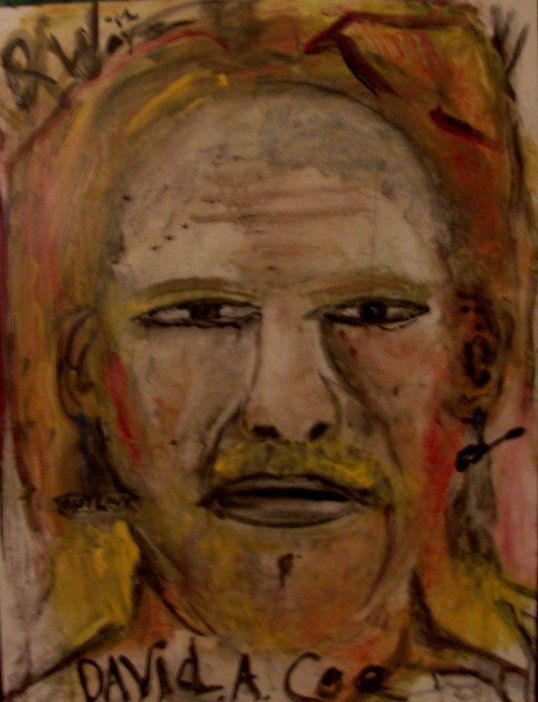 and dreamy lullaby
11-09-2012 om 13:55 geschreven door Wayn
0 1 2 3 4 5 - Gemiddelde waardering: 5/5 - (2 Stemmen)


sending E-mail


press button beneath


Inhoud blog


| | |
| --- | --- |
| | paintings ///// silent slideshow |
| | xavante boy ////schildery |
| | peace in the valley rec. live in Brazil 2017 |
| | Cowboy Jack Clement - A Girl I Used To Know |
| | 'Vaya Con Dios' Paintings by Ramblin Wayn |
| | Willie Nelson - Me and You |
| | Howl of The Wolf |
| | 'T IS DUUSTER ES UNNE KERKER DAO DEEP IN DIE MIJN - Ramblin Wayn (southerndutchdialect) |
| | I'VE ALWAYS BEEN CRAZY a waylon jennings song by Ramblin Wayn |
| | TATTOO'D LADY BY JP STINGRAY |
| | I Love Horses ( Te Amo Cavalos) short vid. impression brazil |
| | Doc Watson gig - the best there is (1981) |
| | BLUE SUEDE SHOES COUNTRY BOYS original |
| | WHEN THE WORD WAS THUNDERBIRD by Ramblin Wayn |
| | art or history? images found in southern Brazil 1973 by a dutch priest |
| | Ted Daffan & His Texans Chuck Keeshan & Leon Seago No Letter Today Okeh 6706, 1942 |
| | RAMONA by Ramblin Wayn |
| | caboclo of the 7 crossroads /painting expl. by ramblin wayn /music by amazone indians |
| | ramblin wayn paintings |
| | Folsom Prison Blues & Big River /Ramblin Wayn live in Maastricht, NL |
| | mr. pierre pieters (maastricht, nl 1920-2013) schilderijen |
| | RAMBLIN WAYN -- ART |
| | once upun a time in the west / great shot |
| | SLOW ROLLIN' LOW (Billy Joe Shaver) cover sung by Ramblin Wayn |
| | I Love Horses ( Te Amo Cavalos) short vid. impression brazil |
| | nashville cried the day hank williams died |
| | brazilian cantinho gig / singer/songwriter ramblin wayn and amigos / live 2015 |
| | SUNDAY MORNING COMIN' DOWN cover |
| | TRAIN |
| | THEY SAY IN TEXAS THERE ARE HORSES WHO CAN FLY |
| | SONG |
| | OUT OF MY PEN - TWO ORIG. SONGS BY RAMBLIN WAYN |
| | carmelita warren zevon cover jp stingray |
| | remember ROY |
| | ramblin wayn in brazil 2014 'the house of the rising sun' |
| | ramblin wayn sings a billy joe shaver song |
| | DEVILS RIGHT HAND - A STEVE EARL COVER BY RAMBLIN WAYN |
| | THE MYSTERIOUS OUTLAW RAMBLIN WAYN ORIGINAL CLIP |
| | woman in hilly landscape - ramblin wayn painting |
| | PIERRE - OIL ON CANVAS BY RAMBLIN WAYN 2013 |
| | GEORGE JONES DIES AT 81 |
| | RAMBLIN WAYN/ 4 ORIGINALS |
| | RWayn Paintings 'Hot january Sun' & 'Rio 1477' |
| | GOIN' DOWN ROCKIN - TONY J WHITE - RAMBLIN WAYN |
| | Willie's guitar Trigger |
| | TIM MAIA - BRAZIL ROCKER |
| | RWayn Paintings - Austin Rio, Johnny Cash, David Allen Coe, oil on wood 2012 |
| | WILLIE NELSON & WAYLON JENNINGS - oil on wood 2002 by RAMBLIN WAYN |
| | Shaver and His Maker: From Hell-bound Honky Tonk Hero to Holy Roller The Turnstyled Junkpiled Interview by Terry Roland, Staff Writer |
| | KITTY WELLS DIED |
| | FOLKMAN DOC WATSON DIED R.I.P |
| | DEDICATION TO THE APACHE INDIANS - RAMBLIN WAYN slide |
| | TRAIN - RAMBLIN WAYN & JP STINGRAY |
| | 'JAZZ MAN' TOOTS THIELEMANS MAKES 90 |
| | RAMBLIN WAYN PAINTING 'LEISURLY WAITING' oil on canvas 2012 Netherlands |
| | UFOS GETTIN' NEARER - OIL ON CNAVAS 15/15cm - RAMBLIN WAYN alias CISCO Van AUSTIN, nl |
| | EARL SCRUGGS, BLUEGRASS PIONEER DIED AT 88 |
| | RAMBLIN WAYN PAINTINGS / JP STINGRAY/GUARANI/VIEW THROUGH THE EYES OF OSCAR NIEMEYER/POMBA GIRA/ DESTRUCTION OF AMAZONAS-XINGU |
| | BUDDY HOLLY - LET'S REMEMBER |
| | JP STINGRAY GUITAR SHOP HEERLEN, NETHERLANDS |
| | ALAN LOMAX -recording man |
| | EDDY COCHRAN - SUMMERTIME BLUES |
| | 447 Years RIO? WATERCOLORS BY EDUART HILDERBRANDT 1844 AND AUGUSTO EARL 1822 |
| | O MEU DEUS! CARN ART |
| | 'GYPSY' COLLAGE BY RAMBLIN WAYN 2012 |
| | SATAN IS REAL The Ballad of the Louvin Brothers By Charlie Louvin with Benjamin Whitmer |
| | MASOESA - oil on paper -ramblin Wayn 2010 |
| | DOC WATSON - born Arthel L. Watson in Deep Gap, NC on March 3, 1923 |
| | ALAN LOMAX SELECTIONS INCLUDED ON A NEW ALBUM |
| | Mary Jose Cristerna, Mexico, 'The Vampire Woman'. photo by AFP / Leo Ramirez |
| | pictures of brazil Bertoncini, Karina – photographer 2009 |
| | GLENN CAMPBELLS'S LAST SHOW |
| | PAINTINGS BY RAMBLIN WAYN ) SPACE LOVE / SPIDER WORLD oil on paper |
| | RAMBLIN WAYN IN A LOCAL BAR IN ITABORAI, BRAZIL- KISS ME QUICK |
| | TRAIN A RAMBLIN WAYN SONG |
| | RAMBLIN WAYN & JP STINGRAY - UP THE ROAD |
| | PIERRE-JOSEPH PROUDHON 1809-1865 -ANARCHIST |
| | Jerry Leiber, Prolific Writer of 1950s Hits, Dies at 78 |
| | BELOVED oil on canvas 2011///// |
| | UMBANDA - OIL ON CANVAS WAYN PIETERS V, RIJSSELT 2011, NETHERLANDS |
| | Viking stone by Niteroi, RJ, Brasil - oil on wood Ramblin Wayn 2011 |
| | Documentary Filmmaking in Rio de Janeiro Favelas |
| | ALEIJADINHO (THE LITTLE CRIPPLE) Collage/paper/painting/drawing RWayn 2011 |
| | Saxophonist Clarence Clemons R.I.P |
| | A DECENT STORY - THE WORLD TURNS CRAZY AGAIN - RAMBLIN WAYN |
| | two paintings by Pierre Pieters, Maastricht 1920 'JAR, CANDLES, APPLE AND ORANGE' |
| | CABOCLO 'OXOSSY' ON HIS HORSE 'ESTRELA BRANCA' (WHITE STAR) |
| | MORENA - RAMBLIN WAYN P - 2000 oil on canvas |
| | RAMBLIN WAYN & TAKAMINE BLACK - ITABORAI, BRASIL photo by JÂNIO METYKTIRE 2010 |
| | DANÇA - 1998 BRAZIL - RAMBLIN' WAYN oil on board |
| | SINGING WOMAN - Antonius Pieters (1948), Maastricht, Netherlands, oil on paper 2006 Rio, Brazil |
| | BRONZE SCULPTURES BY HAN VAN WETERING 1948, MAASTRICHT, NETHERLANDS part 2 |
| | SCULPTURES FROM HAN VAN WETERING 1948, MAASTRICHT, NETHERLANDS PART 1 |
| | THE STEVIE RAY VAUGHAN CUSTOM MADE FENDER STRATO painted by PIERRE PIETERS 1920 OIL ON CANVAS - YEAR 1992 |
| | One of the finest songwriters BOBBY BRADDOCK - HE STOPPED LOVING HER TODAY |
| | PAINTINGS RAMBLIN' WAYN 'SOMEWHERE IN BAHIA' OIL ON WOOD 2003 & MACUMBA ANGEL oil on canvas 2011 |
| | BILL YOU SHAVER 'GEORGIA ON A FAST TRAIN' LIVE IN LUCKENBACH, TEXAS |
| | SURUI WOMAN - Ramblin Wayn - oil on canvas 2011 |
| | MARIA BETHANIA - A BRAZILIAN BAHIA BEAUTY SINGS 'NEGUE' |
| | Ramblin Wayn paintings 'Vida Umbanda' 2010 |
| | Discoloration paintings Van Gogh explained |
| | EDUARDO MALTA -PORTUGUESE PAINTER 'INÊS, BRAZILIAN MULATTA GIRL' |
| | NATURAL ART - XAVANTE GIRL WITH BABY |
| | WITH THE AFTER-TASTE OF WHISKEY - Column by Ramblin Wayn |
| | THIBAÚ - WOODCARVING ART - BELO HORIZONTE, BRAZIL 2010 |
| | WORK OF PAUL RONDAGS, MAASTRICHT, NETHERLANDS |
| | 4 - RAMBLIN WAYN MUSICAL CHARCOAL DRAWINGS - brasil 2010 |
| | 6 - CHARCOAL DRAWNINGS-RAMBLIN WAYN - ITABORAI, BRASIL 2010 |
| | the duTch arrive in VITORIA, BRASIL to SLAUGHTER the jesuit priest -WAYN CHARCOAL 2007 |
| | PARADISE - oil on wood, Brazil, 2010 - ramblin wayn |
| | Brazilian cow-girl Andressa Ribeiro - photo by unknown artist, anyway.... |
| | DAVID A COE SING 'RIVER' AT THE TENN. STATE PRISON |
| | CLIP ' I FEEL SORRY FOR THE FOLKS DOWN THE ROAD' RW |
| | LEZAR MONGHE, PAINTER FROM THE STATE OF MINAS GERAIS, BRAZIL - SHOWS HIS ART ALONG THE ICARAI BEACH IN NITEROI, RJ OCT. 2010 |
| | paintings Ramblin' Wayn- Brasil 2010 |
| | AMAZONIA (THE RIVER OF BLOOD) OIL ON CANVAS RAMBLIN WAYN 2010, MAASTRICHT, NETHERLANDS |
| | WAYN PIETERS- V. RIJSSELT (1948) MAASTICHT, NETHERLANDS // MAI - EVERYTHING, EVERYWHERE (Thin oil and pencil on paper) 2010 ---SELF PORTRAIT (OIL ON BOARD) 2000 |
| | DOC WATSON IN NASHVILLE - FRONT/BACK from his album (VANGUARD RECORDINGS 1968)/photos JOEL BRODSKY |
| | THE KILLER ROCKS ON |
| | ASA BRANCA (WHITE WING) two vids: LUIZ GONZAGA - RAMBLIN' WAYN |
| | MARIA ORTIZ- RAMBLIN' WAYN OIL ON BOARD (BRAZIL 20..?) |
| | PENTHOUSE MODEL WITH HENNEP &THE SHOWERING PLAYMATE by Toine van Megen |
| | TOINE Van MEGEN (1960) Eygelshoven, Netherlands - PLAYBOY PLAYMATES (oil on canvas) |
| | 3 'MARYLINS' BY TOINE van MEGEN, (1960) EYGELSHOVEN, NETHERLANDS: |
| | STEVIE RAY VAUGHAN - died 20 years ago |
| | I HATE THE MAN (VIDEO CLIP) RAMBLIN' WAYN |
| | JOHN LEE HOOKER - PAINTING BY MICHAEL FACEY (OIL ON WATERCOLOR PAPER) |
| | FRIDA KAHLO PAINTINGS |
| | FRIDA KAHLO (July 6, 1907 - July 13, 1954, Mexico) |
| | KISAKA- PAWNEE SONG - CLARIFICATION |
| | B&W RAMBLIN' WAYN FOTO SESSION by PAUL RONDAGH (MAASTRICHT, NETHERLANDS) SOMWHERE IN JUNE 2010 |
| | JP STINGRAY BLUES/ROCKER |
| | SURREAL PAINTINGS VOL. 3; MICHAEL RYAN, MADALEINE VON FOERSTER, KARL PERSSON |
| | 'SALVADOR, BAHIA' OIL ON BLADE 1999 RAMBLIN' WAYN |
| | BRAZILIAN PAINTINGS |
| | TWO PROSTITUTES ===== OIL ON CANVAS RAMBLIN W |
| | JULIA GNUSE -- TATTOO-ART |
| | E3 PAINTINGS BY EMILE NOLDE 1867-1956 GERMANY========= |
| | Dennis Hopper, 74, Hollywood Rebel, Dies |
| | THE MESSENGER --- RAMBLIN' WAYN oil on canvas 2002 |
| | ALEIJADINHO 'The LIttle Cripple' BRAZILAIN BAROQUE ARTIST -- plus short story by WAYN |
| | RAMBLIN' WAYN IN BRAZIL |
| | THE DEATH OF A BLUES SINGER IN SÂO PAULO- SHORT STORY BY RAMBLIN' WAYN part2 & end |
| | THE DEATH OF A BLUES SINGER IN SÂO PAULO - SHORT BRAZILIAN STORY BY RAMBLIN' WAYN part1 |
| | THE CIRCUS OF THE CAFUZ -SHORT BRAZILIAN STORY TOLD BY WAYN (part 2 -- end) |
| | THE CIRCUS OF THE CAFUZ -SHORT STORY TOLD BY WAYN (part 1) |
| | 'BAIANA' IVAN DE MORAES, BRAZIL OIL ON CANVAS 1973 |
| | L.P COVER OF 'GIPSY BOY' BILLY JOE SHAVER 1977 (Project 'Enduring' covers) |
| | FOTO SESSION RAMBLIN' WAYN by FRED EGGEN 2004 |
| | ART IN BELO HORIZONTE, BRAZIL NOV. 2009 |
| | ALONG THE JAPURI RIVER - OIL ON WOOD RAMBLIN' WAYN 1999 |
| | JOHNNY CASH (tHE GREATEST rOCK N' rOLL PHOTO EVER TAKEN) BY JIM MARSHALL |
| | DRAWINGS BY PAUL RUMSEY |
| | WOODY GUTHRIE (1912-1967) - THIS LAND IS MADE FOR YOU AND ME |
| | RAMBLIN' WAYN POSTER 1981 |
| | PAINTINGS RAMBLIN WAYN GIRL WITH EXOTIC BIRD + MUSIC MAN |
| | BLUE BUTTERFLY (BLAUWE VLINDER) PIERRE PIETERS, NETHERLANDS |
| | RAMBLIN' WAYN HIS TATTOO GUITAR |
| | WAYN ART -JACK DANIELS IF YOU PLEASE & WHORE LOVES WHITE HORSE |
| | Images of The bleugrass songbook by Dennis Cyporyn 1976 |
| | O BANDEIRANTE and METAMORFOSE a poem for children by Cassiano Ricardo |
| | PARAGUAÇU - WAYN Pieters, Brasil 2009 (oil on board) - Poem by Raquel Naveira |
| | NÁ, THE MYSTERIOUS INDIAN WOMAN - a short story AS TOLD by Wayn Pieters -END |
| | NÁ, THE MYSTERIOUS INDIAN WOMAN - a short story AS TOLD by Wayn Pieters PART 1 OF 2 |
| | paintings ANTONIO PARREIRAS MUSEUM PART 2 -potret and naked woman |
| | VISIT AT THE 'ANTONIO PARREIRAS' MUSEA, NITEROI, RJ BRAZIL 22 SEPT. 2009 PART1 |
| | ANTONIO PARREIRAS - BRAZILIAN PAINTER part 3 'His Atelier' (Studio) 22 september 2009 |
| | TRAVIS LOUIE -UNTITLED [; N.Y |
| | SCOTT G BROOKS - SURREAL PAINTINGS |
| | GRAFFITI IN ITABORAI, RJ, BRASIL |
| | COCA-WHORE -- nut &can [[[ WAYN - belo horizonte, Brasil |
| | I MUST BE CRUEL ONLY TO BE KIND - RAMBLIN' WAYN |
| | ANTONIO PARREIRAS - BRAZILIAN PAINTER |
| | PAUL GAUGUIN 1848-1903 |
| | RAMBLIN' BABY |
| | BRAZILIAN WOMEN - charcoal on paper WAYN 2009 |
| | DOC WATSON |
| | ROBERT CRAIG sur-real |
| | HELL, FREEDOM AND LIFE |
| | 60 JOSEFINA--- RAMBLIN' WAYN OIL ON CANVAS |
| | CHRIT JAMIN, MAASTRICHT, NETHERLANDS OIL PAINTINGS & GOUACHES |
| | INDIAN NECKLACE NORTHEAST BRAZIL & CARVING OUT OF JACARANDA WOOD BRAZIL |
| | PORQUE, MEU AMOR? (why, MY love?) 2004 Wayn oil on board |
| | SURUI GIRL oil on wood 60+60 WAYN 2009 |
| | I RECALL A GIPSY WOMAN & IANSÁ RAMBLIN' WAYN PAINTINGS |
| | TARSILA DO AMARAL BRAZIL MODERNISM - PAINTINGS |
| | CARIOCA NA CAMA -OIL ON CANVAS 70/50 CM 2000 WAYN |
| | DETAIL FROM 'PAPAGAIO' OIL ON CANVAS WAYN P 2006 |
| | WINDMOLEN (WINDMILL) OIL ON BOARD 1934 - PIERRE PIETERS (1920) MAASTRICHT, NETHERLANDS |
| | BRAZILIAN ART IN 3 DIRECTIONS |
| | BLUESMAN |
| | STORY OF THE TWO BROTHERS - TOLD BY NAVAJOS OF NEW MEXICO AND ARIZONA |
| | JOS KREBBEKS 'Ramblin' Wayn' 1983 |
| | OCTAVIO OCAMPO ++++ SURREAL-PAINTINGS |
| | CHEYENNE LIFE IN THE OLD TIME as told by CHIEF HIAMOVI (HIGH CHIEF) |
| | 'CIGARA BETWEEN ITAIPÚ BONES' - COMPILATION oil on tile/bones/insect Ramblin' Wayn 2009 |
| | The story of the first mother -- Wabanakis ( Children of the dawn-country) tribe |
| | IS EVERY HUMAN'S LIFE WRITTEN BY GOD'S FINGERS? |
| | NASHVILLE - DARK END OF THE STREET 1979 |
| | HONKY-TONK HEROES photographs by Raeanna Rubinstein 1975 |