"DOC WATSON TRULY REVOLUTIONIZED THE ROLE OF THE GUITAR IN FOLK, OLD TIME, BLUEGRASS AND COUNTRY MUSIC."
Dix Bruce

"... Doc is one of the very few persons who influenced my singing... but his flatpickin' playing is well above mine... thanks Doc!"
Ramblin' Wayn

http://www.youtube.com/watch?v=U5c1k949Zn4 - Tennessee Stud
Born in Stoney Fork, Watuaga County, North Carolina 3 march 1923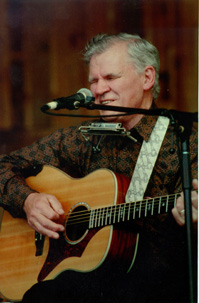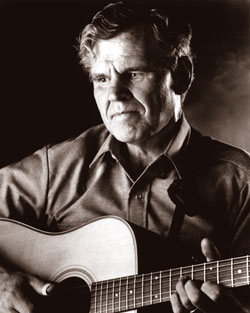 Together with his grandson (son of Merle) Richard in 2003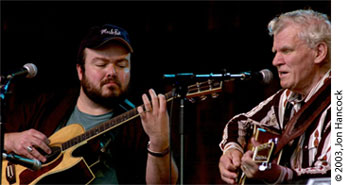 Doc & son Merle
Make me
A Pallet" and "Streamline Cannonball." From the DVD "Doc & Merle Watson In Concert."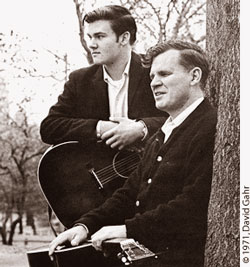 http://www.youtube.com/watch?v=Z7iMBBmFlrs
Merle died tragically as a result of a tractor ent on his farm in Lenoir, Nc in 1985, 36 years old

Together with Merle pickin' at a drugstore near Nashville 1984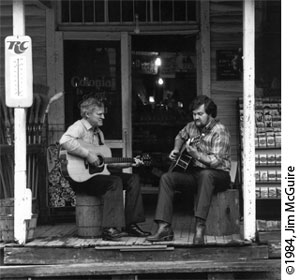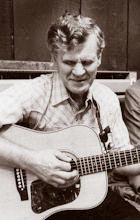 Lately I heard that Doc has suffering health problems... all the best Doc!

thanks to the DOCSGUITAR.com

added:
Merle Watson
Doc at the age of 16 with one of his first guitars
Gallagher Doc Watson's signature model (fot courtesy of Gallaghar guitars)

Bijlagen:
200px-Merlewatson.jpg (6.7 KB)
Docwatsonsignature.jpg (10.1 KB)
young_doc_w_guitar d.holt.jpg (22.3 KB)

12-07-2009 om 00:00 geschreven door Wayn
0 1 2 3 4 5 - Gemiddelde waardering: 3/5 - (1 Stemmen)