RAMBLIN WAYN'S OUTLAW/SONGS




this blog will be regularly updated


RAMBLIN' & STINGRAY


Arthel 'Doc' Watson


J.P STINGRAY BLUES/ROCKER


Dear reader, a small grammatical error?
My apology!!!!!!!!!!!!!!!!!



SEARCH IN BLOG



GOOGLE SEARCH


Music- Poetry- Paintings
LIVIN' IS AN ART - VIRTUAL GALERY
10-11-2008

'OCA '' PAINTING BY RW

'OCA no SÂO PAULO' INDIAN CABIN IN S6AO PAULO------- OIL ON PAPER WAYN 2003



10-11-2008 om 00:00 geschreven door Wayn
0 1 2 3 4 5 - Gemiddelde waardering: 5/5 - (1 Stemmen)

09-11-2008

RAMBLIN' 'KID' WAYN IN THE U.S.A 1979
BACK THERE WHEN I WAS YOUNG & KENTUCKY FRIED CHICKEN' AND BOB'S SPOILED MY MIND....

SHAKING HANDS WITH A FAKY GEORGE JONES IN OLD GRAND-OLE OPRY-HOUSE ... DOWNTOWN NASHVILLE


THIS HOTEL IN NASHVILLE INSPIRED ME TO WRITE THE SONG: CHEROKEE



AT THE SUN STUDIO IN MEMPHIS 1979

09-11-2008 om 14:14 geschreven door Wayn
0 1 2 3 4 5 - Gemiddelde waardering: 5/5 - (1 Stemmen)

04-11-2008

LEADBELLY GALLERY



I STILL GOT THAT BACK WATER BLUES MR. LEDBETTER... BUT I WILL BE SO GLAD WHEN I GET HOME... GIVE MY REGARD TO JOHN HENRY... AND BLESSINGS TO IRENE
RW... AIN'T GOIN' DOWN TO THE WELL NO MO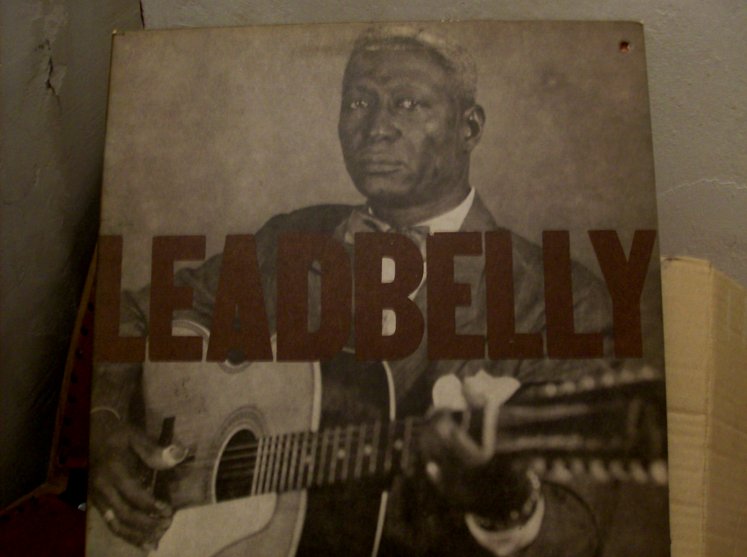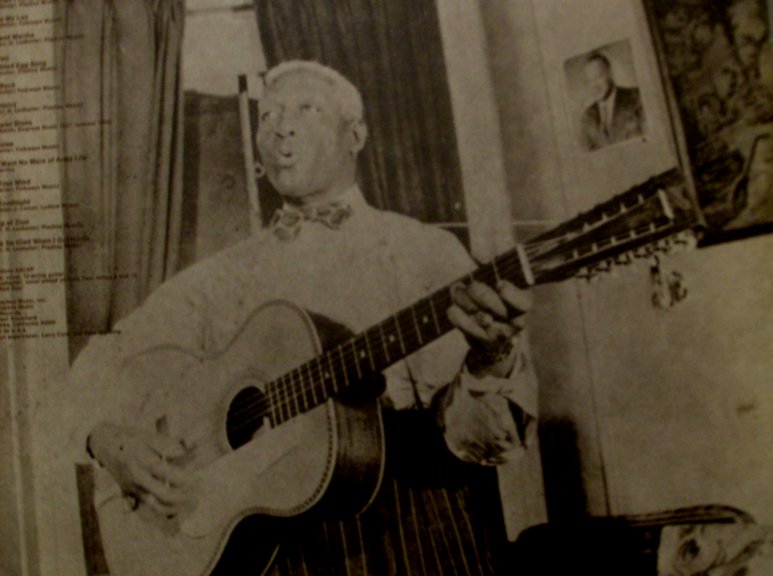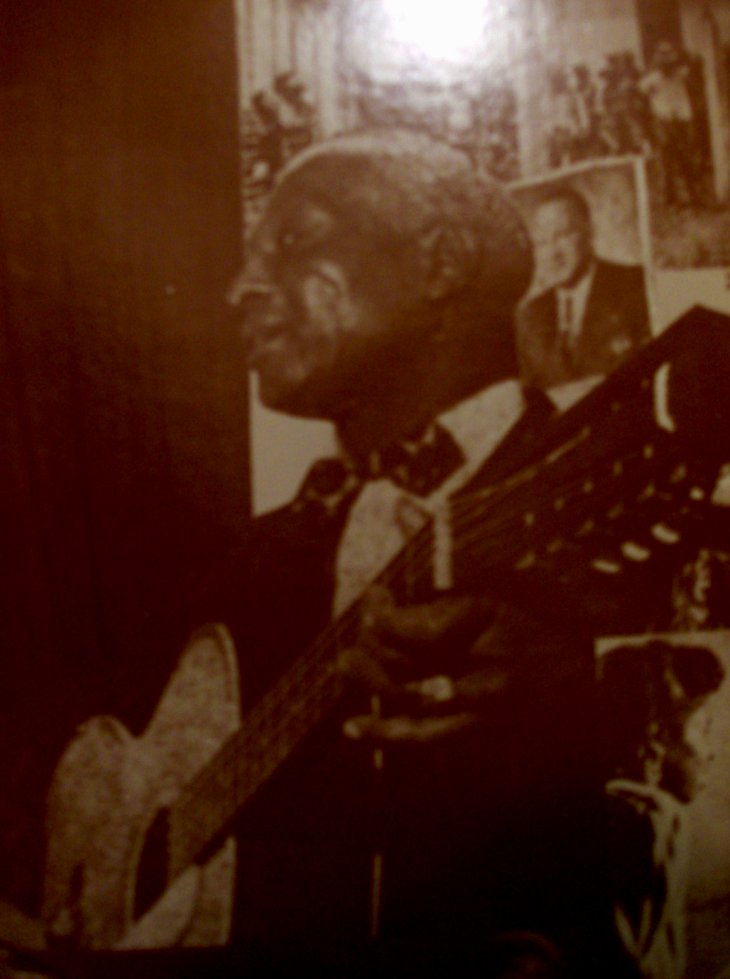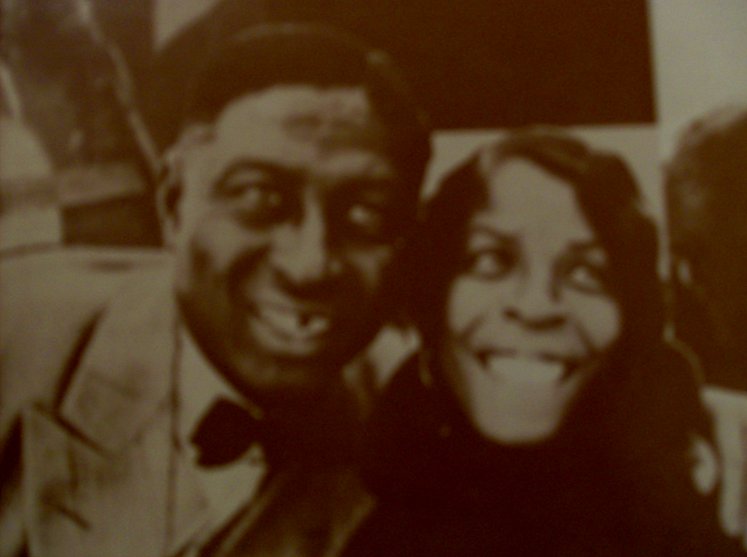 04-11-2008 om 20:34 geschreven door Wayn
0 1 2 3 4 5 - Gemiddelde waardering: 5/5 - (2 Stemmen)


PICASSO BOOK 'YANKEE NOMAD'
PICTURES FROM THE BOOK 'YANKEE NOMAD (A PHOTOGRAPHIC ODYSSEY) BY DAVID DOUGLAS DUNCAN 1959

PABLO ON DAILY JOB IN FRONT OF JAQUELINE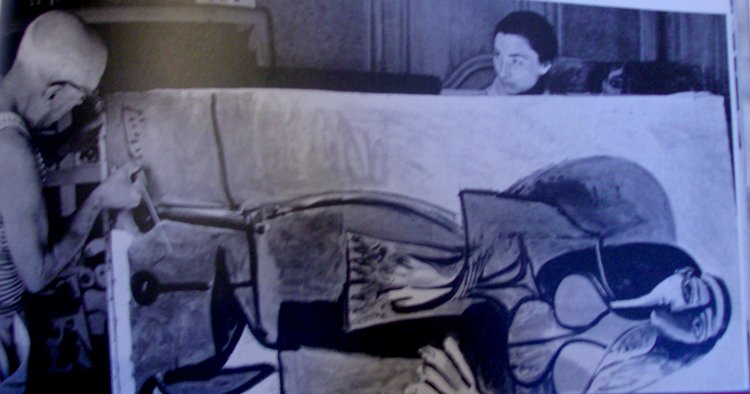 ONE OF HIS WORKS 1959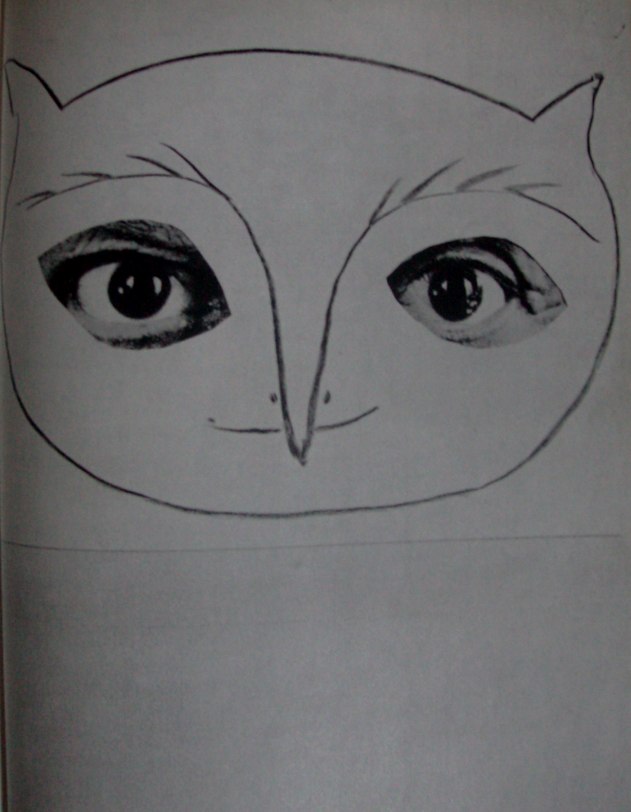 PAINTING & JAQUELINE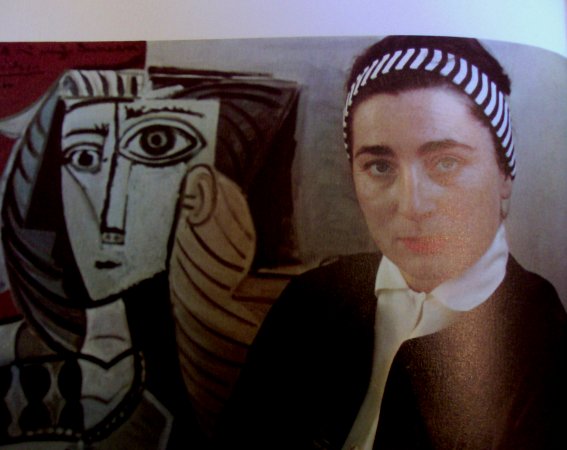 04-11-2008 om 18:27 geschreven door Wayn
0 1 2 3 4 5 - Gemiddelde waardering: 2/5 - (4 Stemmen)

26-10-2008

HANK WILLIAMS LP-COVER METRO-REC. 1971
MIND YOUR OWN BUSINESS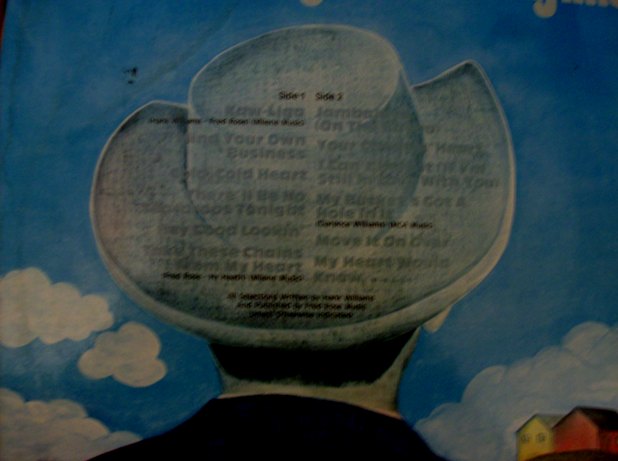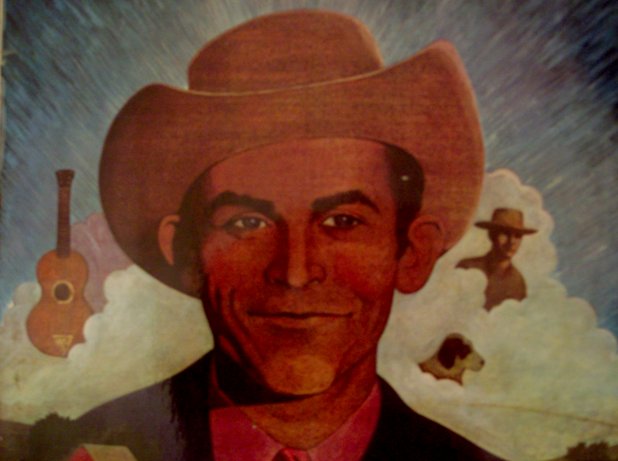 26-10-2008 om 14:53 geschreven door Wayn
0 1 2 3 4 5 - Gemiddelde waardering: 5/5 - (2 Stemmen)


23-10-2008

THE DEATHLESS ONE AND THE WIND - MOJAVE APACHES
The son of God, the Deathless One, had a wife, and she was a good woman. One day she went out to gather fruit, and the Hot Wind saw her and stole her away. The Deathless One found the Wind's trail, and knew the footprints; so he went home to his grandmother, the First Woman, and said, "I have seen the trail of the Wind who has stolen my wife, and I am going to follow him.'
So the Deathless One followed the trail untill he came upon some people who lived close beside it, and he asked of them, 'Have you seen any one pass?'
'Yes,' said the people, 'The Wind passed by a short time ago, and with him went a beautifull woman.'
Also they said, 'The Wind is a great pole-player. (games played with poles and rings are aboriginal Indian games found among many tribes.) He has beaten every one, and has won all the people. Stop for a while and we will tell you how the Wind plays. If you let him play with his own pole, he will beat you and put you with the rest of the men, women, and children that he has won. But if you will wait we will make you two good poles to play with, and then perhaps you will beat the Wind and win back the people and set them free.'
So they made good poles for him, and the Deathless One went on until he came to the wind's lodge that was made of willowbrush, and there, inside, sitting with the Wind, he saw his wife.
'Ho, friend!' said the Wind, 'will you play pole with me?'
'Yes,' said the Deathless One. 'That's why I have come.'
The Deathless One looked at the Winds pole; it was not made of wood, but of a dead man's thigh-bone. He did not want to play with the bone pole. Then he said to the Wind, 'Give me your ring that I may look at it.' He took the ring and knew that it was made of a live snake, for he saw the gleam of it's eyes. He had pins (the pins are possibly cactus thorns) in his hand, and with these he pierced the eyes of the snake, and gave back the ring to the Wind. The Wind tried to throw the ring, but he clould not, because it was dead. He tried again, and then asked of the Son of God, 'How did you kill this?'
Í like not your ring nor your bone pole,' said the Deathless One; 'I have a good ring and good wooden poles.' Then he threw away the Wind's ring and pole and made ready to play. 'Where did you get these good poles and this ring?' said the Wind.
'I like them. I will play with you and stake half of these people.' They played one game, and the ring leaped over the Wind's pole and fell on the pole of the Deathless One, and so the Deathless One won half the people.
The second game went the same way, and the Deathless One won the other half of the people.
Then said the Wind, 'Are you a runner?'
'No,' said the Deathless One, 'I'm not a runner, but I mean to run with you to-day.'
'Let us race,' said the Wind. 'Let us start from the south and race all around the earth. The one that first reaches again the south point shall win the other. If I win you, I shall kill you; if you win me, you may kill me.' They started from the south and ran all around the earth, and before noon the Deathless One reached again the starting-point. There he waited untill the Wind came. The Wind stepped up close to him and said: 'I am ready if you are ready. You may kill me.'
The Deathless One took up a stick and struck at the Wind's head, but every time he struck the Wind dodged. Then a little fly helped the Deathless One; the fly flew into his ear and said, 'Aim at his head, but strike the shadow of his head upon the ground.'
So the Deathless One struck downward at the shadow and killed the Wind. Then he said: 'I never saw a man such as the Wind. Now I will make him no man, but wind only.'
So he cut the body into four quarters, and threw them east, west, north, and south.
That is why the wind still blows from four directions, but no loner lives in the form of a man. (the wife of the Deathless one probably represents the fruitfulness of the earth which was taken away by the hot wind, and upon whose release depended the life of the people.)

Then the Deathless One released his wife and brought her home.

23-10-2008 om 21:27 geschreven door Wayn
0 1 2 3 4 5 - Gemiddelde waardering: 0/5 - (0 Stemmen)



PAINTING OF BRAZILIAN COMPOSER VILLA-LOBOS

PAINTING OF HEITOR VILLAS LOBOS (BRAZILIAN COMPOSER) MUSEUM IN RIO



AMAZONAS LIVES IN HIS NOTES / WAYN
23-10-2008 om 00:00 geschreven door Wayn
0 1 2 3 4 5 - Gemiddelde waardering: 5/5 - (2 Stemmen)


19-10-2008

THE MOJAVE-APACHES -SHORT STORY: THE FIRST WOMAN WHO MADE THE SON OF GOD
OUT OF THE BOOK: THE INDIANS BY NATALIE CURTIS 1968
(C) 1907 BY PAUL BURLIN

THE STORY OF GOMOIDEMA POKOMA-KIAKA

Many years ago we lived not here upon the earth but down under the ground. And ther came the time when we had no fruit and there was nothing to eat. So we sent the humming-bird to see what he could find. Where-ever he might find fruit or food of any kind, there the people would go. He flew up into the sky, and there he saw a grape-vine that had his roots in the underworld and grew up through a hole in the middle of the sky into the upper world. The humming-bird saw the hole in the sky and flew through it, and came to a land where mescal and fruits and flowers of all kinds were growing. It was a good land. It was this world.
So the humming-bird flew back and told the people that he had seen a beautifull country above. "Let us all go up there," he said. So they all went up, climbing on the grape-vine. They climbed without stopping until they had come out through the hole in the sky into the upper world. But they left behind them in the underworld the frog-folk, who were blind. Now when the people had lived for a while in that land they heard a noise, and they wonderend at it and send a man to look down the hole, through which they had come, to see what made the noise. The man looked and saw the waters were rising from the underworld and were already so high that they nearly reached the mouth of the hole.
The people said. "The blind frogs below have made this flood, and if it rises out of the hole it will wash us all away." So they took counsel together, and then they hollowed out a tree like a trough and put into plenty of fruits and blankets. They chose a beautifull maiden and laid her in the trough, and closed it up and said, "Now if the waters come and we are all washed away, she will be saved alive."
The flood came up through the hole, and the people ran to the mountains, but thougt the mountains were high the waters rose over them. The trough floated like a boat, and the flood kept rising, till at last it nearly touched the sky. Still the waters rose till the waves dashed the trough against the sky, where it struck with a loud noise. It struck first to the south, then to the west, then to the north, then nearly to the east.Then the flood began to go down. The people had said to the woman, "If you hear the waters going down, wait till the trough rest on the earth, then make a little opening and look around you." When the trough rested on the ground the woman opened it and went out. She looked all around her, over all the world, but saw no one. All the peolple had been drowned. Then the woman thought, "How can I bear children and make new people?"
She went up into the mountains early, before sunrise, and lay there alone. Then the daylight came and the beams from the sun shone warm upon the woman, and the water dripped from the crag, and in this way she conceived, and bore a daughter. When the child was grown to maidenhood the mother said to her, "Do you know, my daughter, how you came to be?" And the maiden said, "No."
"I will show you," said the mother. So she led her daughter up into the mountains, and bade her lie down as she herselfs had lain. And the maid lay on the mountain all day. Next morning early, before sunrise, the mother went to her, and she lay down upon her daughter and look at the sun. Then she quickly sprang up, and in this way the maiden conceived of the sun, and the child that she bore was the Son of God - Sekala Ka-amja, "The-One-Who-Never-Died."
19-10-2008 om 22:30 geschreven door Wayn
0 1 2 3 4 5 - Gemiddelde waardering: 0/5 - (0 Stemmen)


18-10-2008

WALL_ART IN NITEROI BRAZIL
WALL ART by GUT_DAVI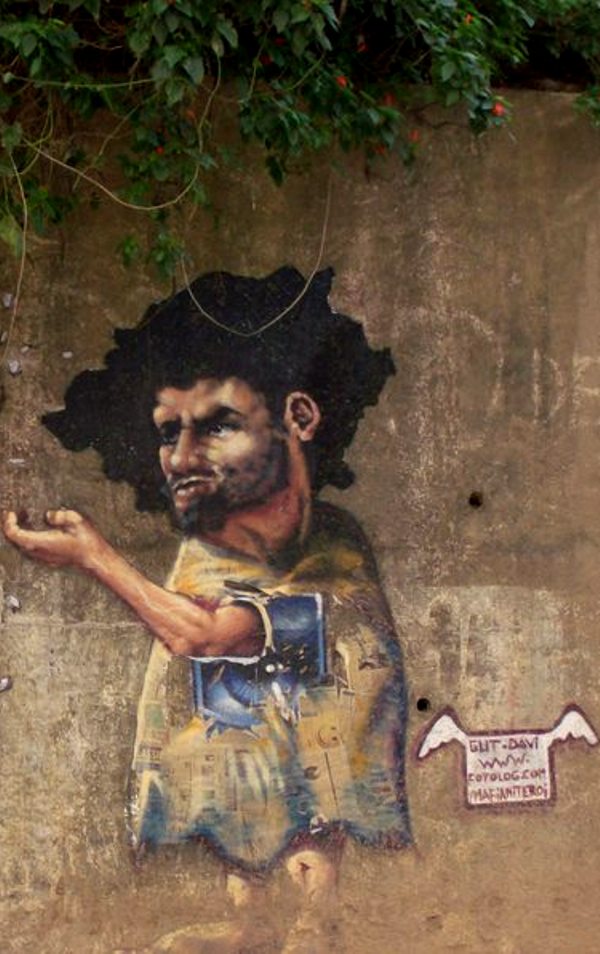 18-10-2008 om 22:13 geschreven door Wayn
0 1 2 3 4 5 - Gemiddelde waardering: 1/5 - (2 Stemmen)

02-10-2008

ELDORADO - CROW Two Ramblin' Wayn paintings


ELDORADO oil on canvas 2007




CROW oil on wood 2004


02-10-2008 om 23:01 geschreven door Wayn
0 1 2 3 4 5 - Gemiddelde waardering: 5/5 - (1 Stemmen)

01-10-2008

FOTOS VAN CLAUDE LÉVI-STRAUS 1934 BRASIL
Pictures of the NAMBIKWARA tribe: taken by CLAUDE LÉVI-STRAUS, Mato Grosso, Brasil 1934
from the book 'saudades do brasil'










01-10-2008 om 00:00 geschreven door Wayn
0 1 2 3 4 5 - Gemiddelde waardering: 2/5 - (23 Stemmen)

25-09-2008

Hank Williams - Ramblin' Wayn
HANK WILLIAMS by Ramblin' Wayn ink on paper 2008




Ramblin' Wayn selfportrait (detail from the painting 'Wayn & Mulata') oil on board 1998


25-09-2008 om 15:01 geschreven door Wayn
0 1 2 3 4 5 - Gemiddelde waardering: 3/5 - (7 Stemmen)

17-09-2008

RAMBLIN' WAYN Paintings

AMOR DISTANCIA Ramblin' Wayn oil on canvas 2008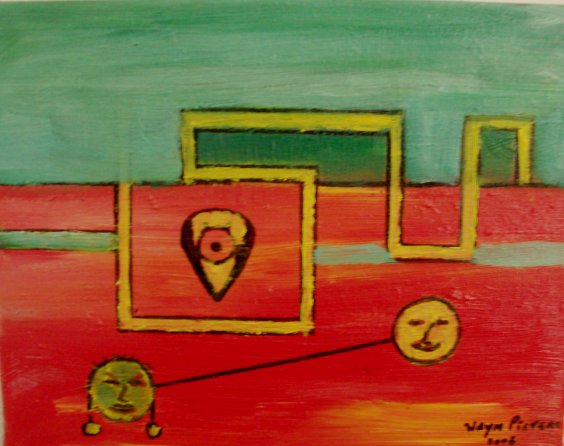 FIREFLOWER oil on wood 2005 Ramblin' Wayn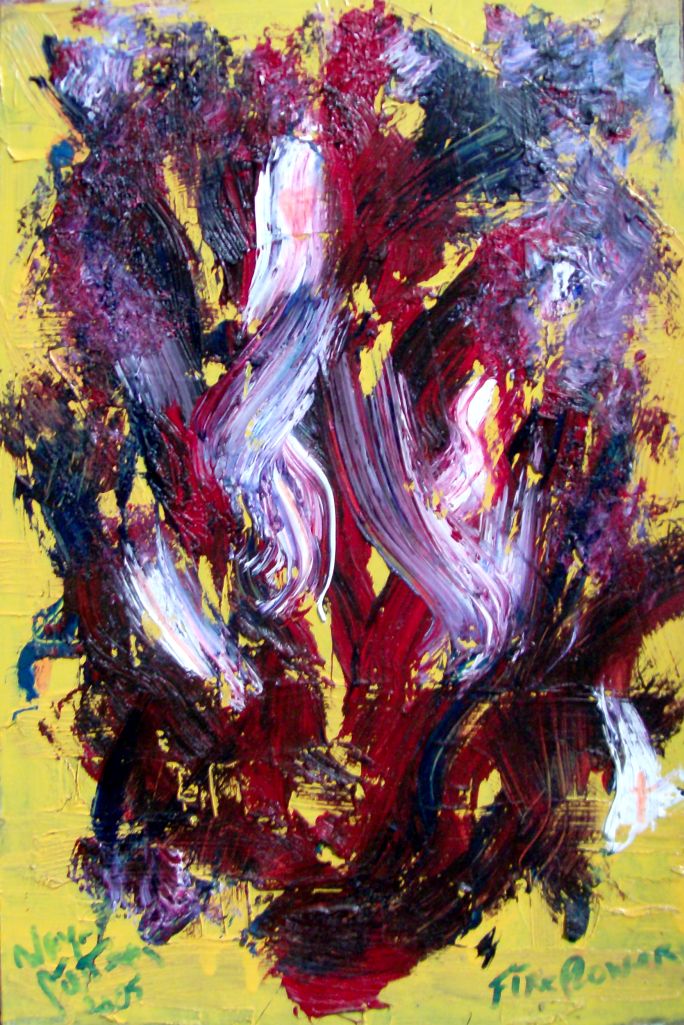 CHÉ oil on board Ramblin' Wayn 2007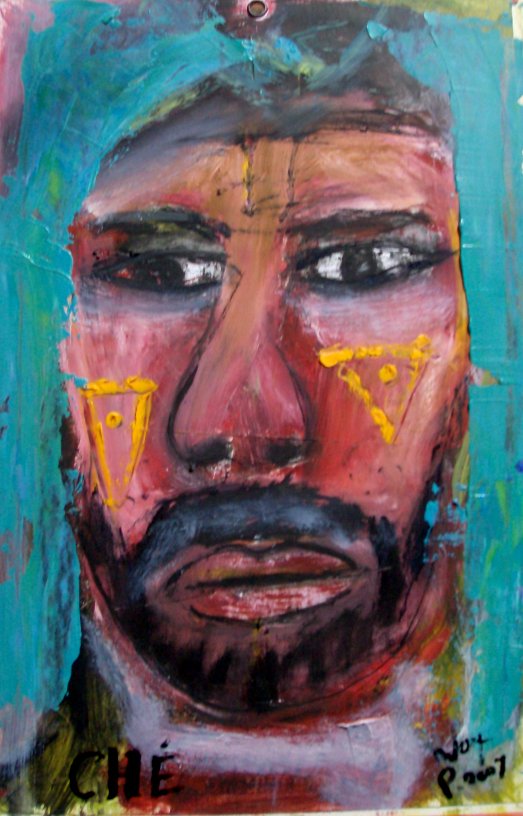 GATE TO HEAVEN oil on canvas Ramblin' Wayn 2008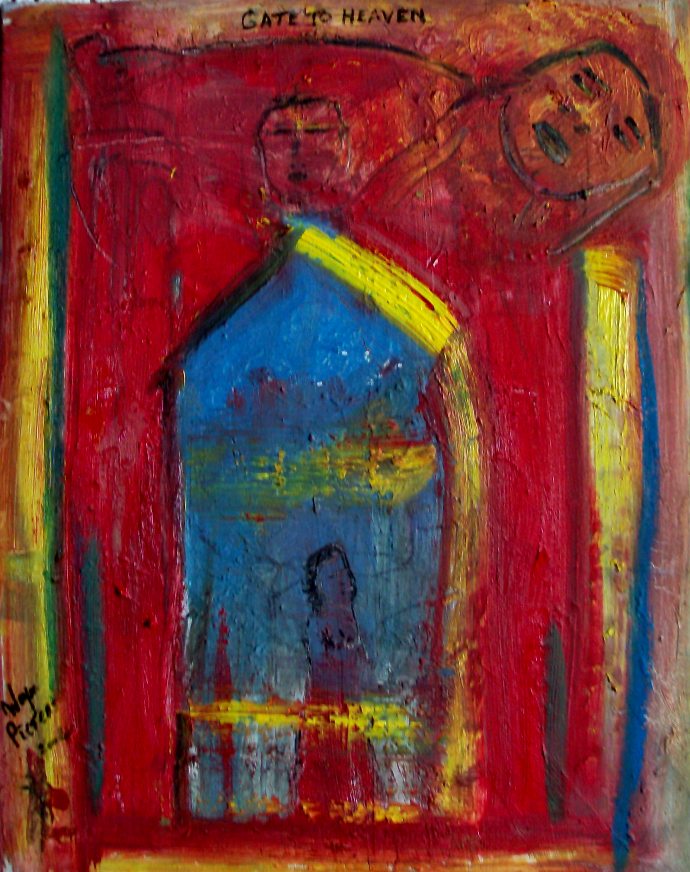 SENHORITA Oil on wood 2007 Ramblin' Wayn

17-09-2008 om 21:13 geschreven door Wayn
0 1 2 3 4 5 - Gemiddelde waardering: 4/5 - (3 Stemmen)


SEASON OF MELOW FRUITFULLNESS Ramblin' Wayn paintings
LIGHT IS THE FIRST OF PAINTERS. THERE IS NO OBJECT SO FOUL THAT INTENSE LIGHT WILL NOT MAKE IT BEAUTIFULL

GIPSY WOMAN WITH PINK EAR-RINGS oil on wood R.Wayn 2002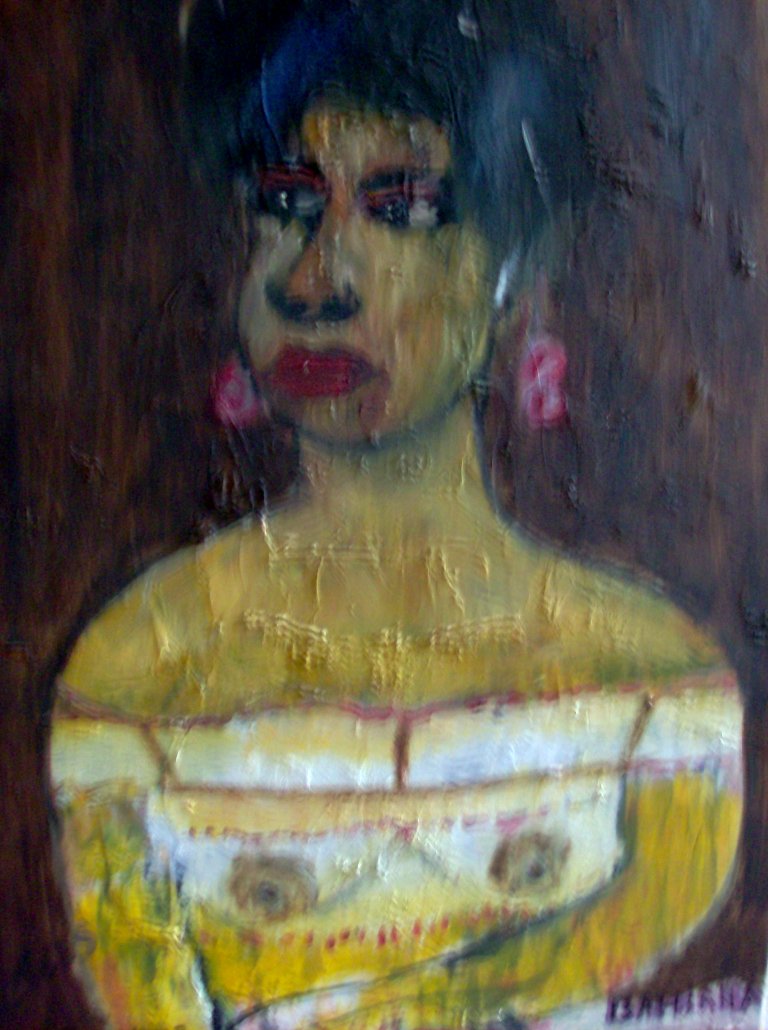 MADONNA DO MACACAS ( Madonna of the apes) oil on board RW 2003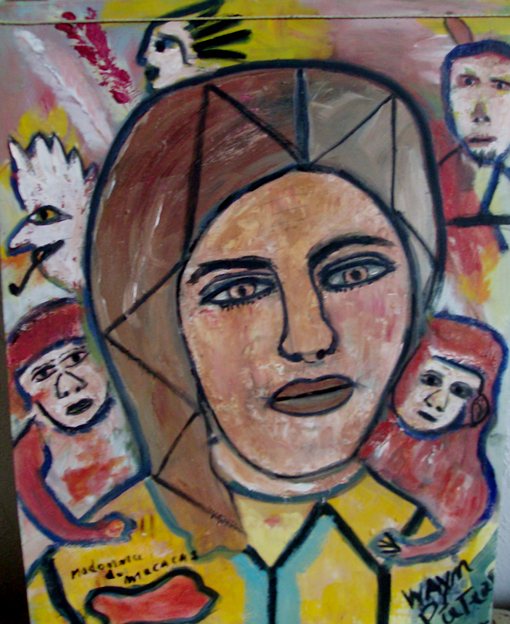 EROTIC INDIAN GIRL oil on paper Ramblin' W 1998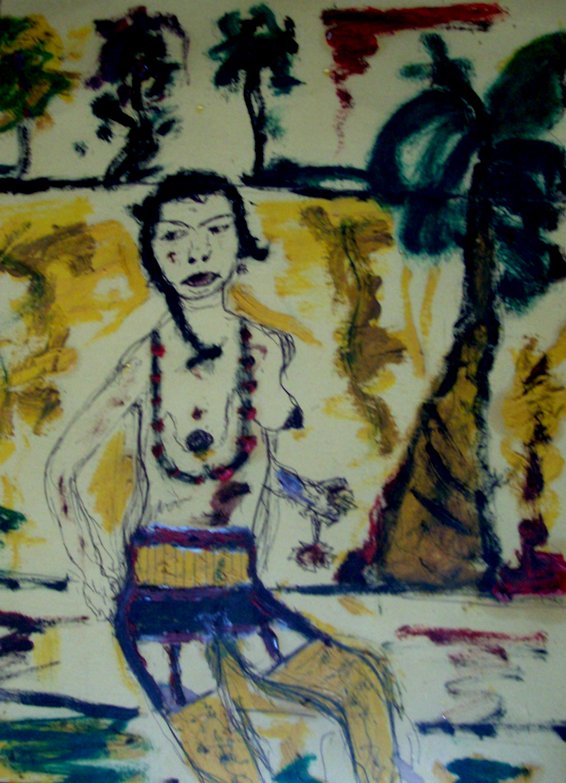 WOMAN WITH SNAKE IN HER BELLEY oil on wood Ramblin' Wayn 2004




AMAZONA oil on wood RW 1997


17-09-2008 om 00:00 geschreven door Wayn
0 1 2 3 4 5 - Gemiddelde waardering: 3/5 - (3 Stemmen)

11-09-2008

TWO PAINTINGS BY RAMBLIN' WAYN AUGUST 2008
INDIAN CAVE - OIL ON CANVAS 80 * 50 CM -RAMBLIN' WAYN 2008



APIATAN (WOODEN LANCE) KIOWA - OIL ON CANVAS 90 * 60 CM. AUG. 2008 - RAMBLIN' WAYN


11-09-2008 om 17:49 geschreven door Wayn
0 1 2 3 4 5 - Gemiddelde waardering: 5/5 - (7 Stemmen)

10-09-2008

Woman who's pickin' wild fruit & Black Mermaid
woman who's pickin' wild fruit Wayn 2004 oil on board




black mermaid --chalk on paper Brazil 2004 Wayn


10-09-2008 om 16:01 geschreven door Wayn
0 1 2 3 4 5 - Gemiddelde waardering: 5/5 - (1 Stemmen)


21-08-2008

BEHEADED ART
THE CUT-OFF HEADS OF MEMBERS OF THE lAMPIÂO-GANG
VIRGULINO FERREIRRA DA SILVA (lAMPIÂO) OR 'LAMPOON' WAS THE LEADER OF A 'CANGAÇO' GANG, WHOM FOUGHT AGAINST THE GREAT-FARMERS AND LANDLORDS IN THE POOR BRAZILIAN NORTHEAST... SOME CONSIDER HIM AS A JESSE JAMES
HE GOT KILLED IN ANGICOS, SERGIPE IN 1938 AFTER A MEMBER OF THE GANG BETRAYED HIM
HE AND HIS GANG GOT AMBUSHED IN A HIDE OUT BY THE POLICE WITH MACHINE GUNS
THERE HEADS WERE CUT OF AND SENT TO SALVADOR, BAHIA TO THE STATE FORENSIC INSTITUTE AND LATER FOR PUBLIC EXHIBITION



WITH HIM DIED HIS SWEETHEART MARIA BONITA AND NINE OTHER GANGMEMBERS

SOME SAY THAT HE'S STILL RIDING THE 'SERTÂO', THE WILDERNESS, WHILE THE RICH FARMERS ARE STILL FEARFUL



MARIA AND lAMPIÂO (DETAIL)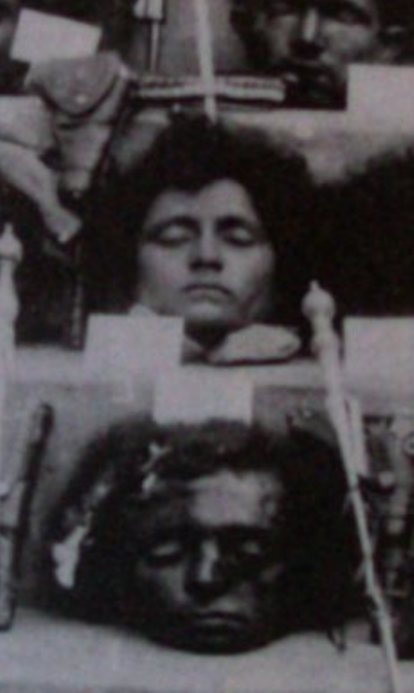 THE BEHEADED GANG WITH THERE EQUIPMENT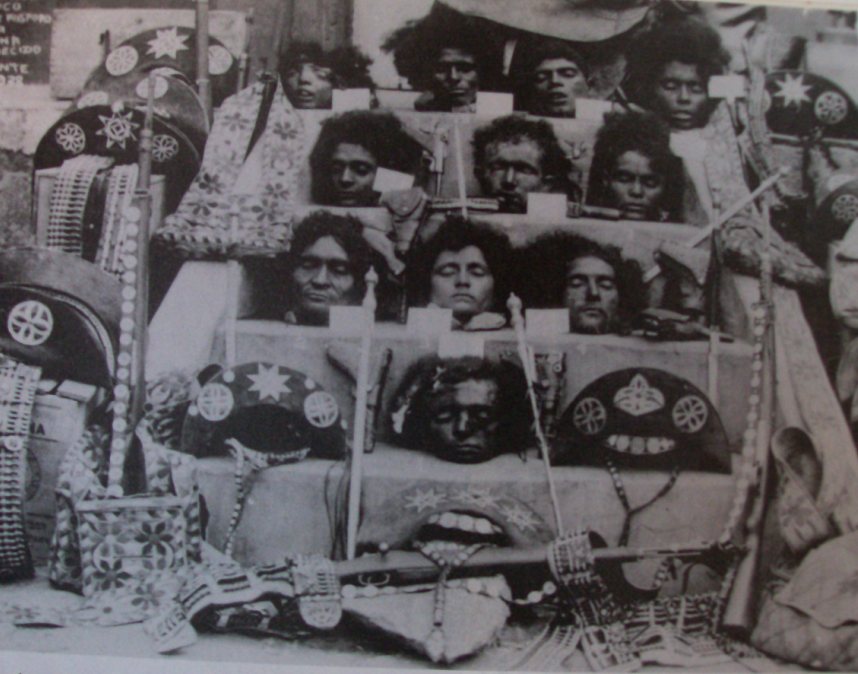 21-08-2008 om 00:00 geschreven door Wayn
0 1 2 3 4 5 - Gemiddelde waardering: 2/5 - (13 Stemmen)


18-08-2008

THE MYSTRERIOUS GATHERING final PART 5
The good meal combined with the white gin was too much for Juan and soon he felt a-sleep like a new born child in a colourfull hammock, which was a swinging between two walls. He woke up when the sun was allready settin' down. Confused he stumbled outside, took a shower by the waterwell and catched the smell of fried black-beans and fried fish. He walked back inside the cabin and saw the old singer sitting in his chair; this time without hat. His head was bold and just some grey twines were covered up the sides.
In the shadows of the dancin' candlle lights he looked even more scrawny, a stone throw away from a resemblance of Klaus Kinki's 'Nosferatu the vampire', in the Werner Herzog movie. But it was all romantic, somehow unreal, so it could be only written in a good book.
Outside Juan heard noises of some men arriving in pick-up trucks; there were five of them, the Sertanejos, the cowboy looking dwellers of the wasteland. Two wearing accordians, one a fiddle and another the Surdo, a big bass-drum. The last one carried a huge curved instrument which makes snoring sounds, which they named Cuica.
'Let's go to the barn,' said the old singer and, leaning on a old walking stick, he stumbled bended down, to the old barn. The barn was transformed like a music-room, a timber floor, a small mixer for voice and instruments, some aged amplifiers and a old piano.
The little stage was decorated with some mikes and a colorful parrot whom folks over here named 'Jandaia' flew and produced strange noises around the location.
'Well... this is the place where my amigos are playing our music, music that's touching my soul... the songs of the nordestino, the 'bahiâo' the music of hard times,' and there was a sad look in the old mans eyes. 'You see... music my dear John is a God's gift, something our are born with, a force you'll never get rid off...' The old man took his martin guitar, stepped, curved like a old tree forward to the mike. With tremblin hands he stroke a D and when he started singing there was no doubt in Juan's heart. The sound was fragile, his voice bounced, but clearly recognizable. The song the old man was a moanin' was called 'Honky-tonk blues', and slowly, the accordions joined in, the fiddle was like a cryin' dyin' man out on the street, while the Surdo accompained the rhythm and cuica made strange noises and sounded like a fierce snake. The blues was re-born in the middle of the Brazilian dessert. Juan took his guitar and forgot the world around him, his memories and future. When the song was finished the bass-drum started another beat, a Indian beat and the song told about a wooden Indian whom never bin kissed: Kawliga.
The old man looked at juan: 'let's sing some together bro...' and he found C major: 'Hear that lonesome whistle blow... It sounds too blue to fly...' Just two guitars, a old Martin & a black Gibson, two voices, two former 'gringo's' in another world, far away from there memories, were succes was just a thing... a dyin' item in a world they would forget, a lonely dusty world, with too many 'messin around' on there minds... Then they sang the 'Lovesick Blues' and Sertanejos joined in and again they played there music in a way, so that no one could deny that music and lonelyness, should be the real synthesis.
And then when the Sertanejos all ready left in their old truck, the man with the fake name Lucas an de the grey fake gypsy still singing there songs, from 'That's allright Mama' to 'Move it on over', until 'Will the circle be unbroken' make them fall in silence and tears.
The next morning Juan awaked in a hammock and ask itself the question: why this world was so complicated? Mysterious. Because music was more important then fame, the fragility of glamour... and here in the wasteland he found his last episode. Here at this pace he would sing 'till the fatal day! But what could he sing in the future, whart would be his goal? New songs were hard to put on paper? Maybe a new love? A stronger 'Love me tender'?
The silence was interrupted by the whistling of birds, and faraway he could hear the old man singing 'Weary blues from waitin'', with a voice like a broken chain, a fiddle, a certain melancholic voice with bluesome notes, which made Juan think of negro's on the cottonfields of Mississippi, the labourers at the fields of Mexico, Guatemala, Venezuela, and the slaves on the Brazilian wasteland.
18-08-2008 om 00:00 geschreven door Wayn
0 1 2 3 4 5 - Gemiddelde waardering: 4/5 - (5 Stemmen)


16-08-2008

The mysterious gathering part 4
In a old chair in the corner was seated a old man. He wore a kind of 'Panama-hat', white shirt and old faded jeans; he had a skinny face which showed his skeletal-bones. He had big ears and his mouth was like a thin line. His age, seventy nine. His long skinny fingers were tremblin' while holding a decorated pipe and on his feet he wore black leather sandals. Beside him, on a old table layin' three books: the new Testament, Nostardamus and a book written by Thomas Carlyle.At his feet lay a big grey cat, he called 'Tubb'.
'Bem vindo no minha cabana! Welcome to my cabin!, he said friendly but with a broken voice. Juan walked up to the old man, shook his hand and said: 'I'm Juan Rojo, nice meeting you.'
'Lucas Errante (Luke the Drifter),' replied the old man.
'Gringo? He asked with a grin. Now the conversation was silver-tongued, because the Portuguese of the old man and Spanish of Juan had some paralle's.
'Well... just the way you look at it... sir', said Juan.
'I just came from Venezuela and before that Mexico...'
'And before that? The states? said the old man. But in his mind the question was not essential. Juan turned nervous while sweat danced on his forehead. "Well... there's a clear accent. The South?' asked the old man again in a friendly manner.
'Si senhor... The south, born in Mississippi,' said Juan with a hesitation. Never he had talk about that, but now he couldn't lie.
'And you... sir? Juan asked the old man while tryin' to coloured his Spanisch.
'Damned... I'm a real southerner, at least at birth son... Alabama, my sweet home,' said the old man with sadness in his voice.
'But, don't let us talk about that Juan, we both still talking reasonable English... let us keep it this way John... bothers you when I name you... John?'
'No sir not at all,' Juan responded quite confused. The old man called for Mulungu, his 'mulher', a still beautiful Indian woman, in spite her long and tough 72 years. Her black hair were long and entwined at her elliptical shaped haed. She was named after a butterfly-like tree with red-flamed flowers; a child of the Tamoyo tribe.
'Por favor bring us some booze... meu amor,' said the old man with a high pitched voice. In the meantime Juan couldn't keep his eyes of the lime-wall which was decoraded with some paintings of naked women, climbing snakes and a immitation Gaugin, and a painting of little white lizards, stickin' there like sleeping sugar-diagrams. That wall was also bejeweled with a guitar, hanging on a wooden grip: a old Martin 1947, and that was Juan's object. The old man saw the strong staring of Juan: 'I noticed that you are playing the guitar son?' while looking at his guitarbag.
'Yes sir,'
'May I take a look at that guitar, son? asked the old man. Juan opened his leatherbag and the black Gibson came alive, dusty but respectable, outside a few scratches which she run up during Juans drunken strolls.
'Fine lookin',' said the oldtimer, and touched the black Gibson softly.
'O Senhor... plays also?'' asked Juan naïf and stared passionated at the old Martin on the white wall.
'Music, my son... is my life, it's only life... Now I'm just playing for my soul, my wife, the animals and a few friends... I'm a happy man... son, but also a long gone roving cowboy...'
Juan looked at the old man, named himself Lucas Errante and how he could place this old man in his memory. The old singer had a intensive image of the man which was in Juan his backmind. Mulungu brought some fruit juice and a jug of Jacuba, a kind of cachaça, the great brazilian sugarcane booze.
Than the old man said calm: 'First let us eat something... i can see you are hungry son... Let's us drink for I can see you are thirsty... and then let's rest a little... for I see you are dead-beaten. After that we shall play our music... John... tonight some of my friends will come over and ... we...play some of our music... WE, I mean, the gypsy's of the notes... John,'

will be continued


16-08-2008 om 00:00 geschreven door Wayn
0 1 2 3 4 5 - Gemiddelde waardering: 2/5 - (3 Stemmen)


14-08-2008

The mysterious musically gathering part 3
Juan stared at the oldtimer. Was this a indication? Hell! Who played the same music he did in this dessert? Forgtotten biy the saints? At the gates of hell? Could the old man lead him to this mysterious singer?
'Amanha, vou levar o senhor para lá... It's just a 50 miles from here... you know the old singers cabin lies more in the wilderness... way off the road... tomorrow i'll take you there,' said the oldtimer again.
That night Juan drunk intensely, while his spirit wandered over lost highways, and back in a time, in fact a period he wanted forget. Moments of fame and fortune, hookers, teddybears, lost loves, just like the lost of his mother and pills. Early next morning he woke up beside Doeria, a sixty-three year old hooker, his company for the last hours. Her fleshy body was naked and he smells the cheap parfume, mixed up with sweat. Her hang-tits were like cow-udders and her buttocks like a grand mauseleum of pulp. Around her eyes where black stains, constructed by make-up who found the way to her copious mouth, so her face was a abstract painting of Salvador Dali and gaved her flabby cheeks a impression of putrecent kaki-fruit.
Anyhow she tried to let him screw her, because the night was without potential, and it made her ambitious again. She did all she could to raise his feelings, but he felt himself like almost dead. His cock felt like a dyin' breed, and he felt like a galley-slave of which only the paddles were missing. Water! Fresh sweet water and his guitar, were his only thoughts. In the meantime the good hooker Doeria made her tries to let his willy sing again... what became succesfull after a while... yep, Juan was only human... They make love like rabbits in a hurry, she stood up, get dressed, with a lot of shocking words and asked her money. Juan gaved the podgy Doeria his last dinheiro. He remebered her like a echo, a female ghost out from his onexplainable situation. Right, there's no doubt, she was the woman which dragged him upstairs, the hooker Doeria.

He heard the screaming of Filinho behind the door. It was about time to leave and visit the old singer. Juan his head was a mess, his brains misplaced fragments which were collapsing by each move he made. He cleaned up his Gibson, kissed and embraced her and stumbled downstairs. It was hot outside, like hell, in spite the early hour. The sun was a climbing and the evil spirit would be attacking today.
This was the dry Brazilian land. He got in to a old truck which made putterin' sound when it hitted to road. The blue-sky had a nuance, transparent and there was no string which disturbed the blue carpet. The cactuses seemed pale pieces of art, bizarre little trees on the road to hell and beside that road laying bones of rotten animals, the Vulture's buffet.
The road was rough with some deep gaps and the oldtimer sung a song wich Juan couldn't understand, something about birds and women, a sad song. When they passed a dry riverbed Juan felt unwell and emptied his stomach. Ten minutes later they passed Sete Coraçôes. The cabin of the old singer lay one kilometer more to the west, a small house made of clay and painted in pastel blue; beside the cabin was a little coral, decorated with a roof of red tiles with two horses standing in the shade. Two barking dogs welcomed them, when the old truch arrived and the old Filinho was cursing at his old automoblie, he named 'old rusty'. A older woman walked up to them en shook hands with the oldtimer. He introduced Juan and drove off on his old Rust. She showed Juan the way into the cabin where it was simple and comfortable and cool like a shady cave.

continued....
14-08-2008 om 00:00 geschreven door Wayn
0 1 2 3 4 5 - Gemiddelde waardering: 2/5 - (9 Stemmen)



| | |
| --- | --- |
| | |

sending E-mail


press button beneath


Inhoud blog


| | |
| --- | --- |
| | paintings ///// silent slideshow |
| | xavante boy ////schildery |
| | peace in the valley rec. live in Brazil 2017 |
| | Cowboy Jack Clement - A Girl I Used To Know |
| | 'Vaya Con Dios' Paintings by Ramblin Wayn |
| | Willie Nelson - Me and You |
| | Howl of The Wolf |
| | 'T IS DUUSTER ES UNNE KERKER DAO DEEP IN DIE MIJN - Ramblin Wayn (southerndutchdialect) |
| | I'VE ALWAYS BEEN CRAZY a waylon jennings song by Ramblin Wayn |
| | TATTOO'D LADY BY JP STINGRAY |
| | I Love Horses ( Te Amo Cavalos) short vid. impression brazil |
| | Doc Watson gig - the best there is (1981) |
| | BLUE SUEDE SHOES COUNTRY BOYS original |
| | WHEN THE WORD WAS THUNDERBIRD by Ramblin Wayn |
| | art or history? images found in southern Brazil 1973 by a dutch priest |
| | Ted Daffan & His Texans Chuck Keeshan & Leon Seago No Letter Today Okeh 6706, 1942 |
| | RAMONA by Ramblin Wayn |
| | caboclo of the 7 crossroads /painting expl. by ramblin wayn /music by amazone indians |
| | ramblin wayn paintings |
| | Folsom Prison Blues & Big River /Ramblin Wayn live in Maastricht, NL |
| | mr. pierre pieters (maastricht, nl 1920-2013) schilderijen |
| | RAMBLIN WAYN -- ART |
| | once upun a time in the west / great shot |
| | SLOW ROLLIN' LOW (Billy Joe Shaver) cover sung by Ramblin Wayn |
| | I Love Horses ( Te Amo Cavalos) short vid. impression brazil |
| | nashville cried the day hank williams died |
| | brazilian cantinho gig / singer/songwriter ramblin wayn and amigos / live 2015 |
| | SUNDAY MORNING COMIN' DOWN cover |
| | TRAIN |
| | THEY SAY IN TEXAS THERE ARE HORSES WHO CAN FLY |
| | SONG |
| | OUT OF MY PEN - TWO ORIG. SONGS BY RAMBLIN WAYN |
| | carmelita warren zevon cover jp stingray |
| | remember ROY |
| | ramblin wayn in brazil 2014 'the house of the rising sun' |
| | ramblin wayn sings a billy joe shaver song |
| | DEVILS RIGHT HAND - A STEVE EARL COVER BY RAMBLIN WAYN |
| | THE MYSTERIOUS OUTLAW RAMBLIN WAYN ORIGINAL CLIP |
| | woman in hilly landscape - ramblin wayn painting |
| | PIERRE - OIL ON CANVAS BY RAMBLIN WAYN 2013 |
| | GEORGE JONES DIES AT 81 |
| | RAMBLIN WAYN/ 4 ORIGINALS |
| | RWayn Paintings 'Hot january Sun' & 'Rio 1477' |
| | GOIN' DOWN ROCKIN - TONY J WHITE - RAMBLIN WAYN |
| | Willie's guitar Trigger |
| | TIM MAIA - BRAZIL ROCKER |
| | RWayn Paintings - Austin Rio, Johnny Cash, David Allen Coe, oil on wood 2012 |
| | WILLIE NELSON & WAYLON JENNINGS - oil on wood 2002 by RAMBLIN WAYN |
| | Shaver and His Maker: From Hell-bound Honky Tonk Hero to Holy Roller The Turnstyled Junkpiled Interview by Terry Roland, Staff Writer |
| | KITTY WELLS DIED |
| | FOLKMAN DOC WATSON DIED R.I.P |
| | DEDICATION TO THE APACHE INDIANS - RAMBLIN WAYN slide |
| | TRAIN - RAMBLIN WAYN & JP STINGRAY |
| | 'JAZZ MAN' TOOTS THIELEMANS MAKES 90 |
| | RAMBLIN WAYN PAINTING 'LEISURLY WAITING' oil on canvas 2012 Netherlands |
| | UFOS GETTIN' NEARER - OIL ON CNAVAS 15/15cm - RAMBLIN WAYN alias CISCO Van AUSTIN, nl |
| | EARL SCRUGGS, BLUEGRASS PIONEER DIED AT 88 |
| | RAMBLIN WAYN PAINTINGS / JP STINGRAY/GUARANI/VIEW THROUGH THE EYES OF OSCAR NIEMEYER/POMBA GIRA/ DESTRUCTION OF AMAZONAS-XINGU |
| | BUDDY HOLLY - LET'S REMEMBER |
| | JP STINGRAY GUITAR SHOP HEERLEN, NETHERLANDS |
| | ALAN LOMAX -recording man |
| | EDDY COCHRAN - SUMMERTIME BLUES |
| | 447 Years RIO? WATERCOLORS BY EDUART HILDERBRANDT 1844 AND AUGUSTO EARL 1822 |
| | O MEU DEUS! CARN ART |
| | 'GYPSY' COLLAGE BY RAMBLIN WAYN 2012 |
| | SATAN IS REAL The Ballad of the Louvin Brothers By Charlie Louvin with Benjamin Whitmer |
| | MASOESA - oil on paper -ramblin Wayn 2010 |
| | DOC WATSON - born Arthel L. Watson in Deep Gap, NC on March 3, 1923 |
| | ALAN LOMAX SELECTIONS INCLUDED ON A NEW ALBUM |
| | Mary Jose Cristerna, Mexico, 'The Vampire Woman'. photo by AFP / Leo Ramirez |
| | pictures of brazil Bertoncini, Karina – photographer 2009 |
| | GLENN CAMPBELLS'S LAST SHOW |
| | PAINTINGS BY RAMBLIN WAYN ) SPACE LOVE / SPIDER WORLD oil on paper |
| | RAMBLIN WAYN IN A LOCAL BAR IN ITABORAI, BRAZIL- KISS ME QUICK |
| | TRAIN A RAMBLIN WAYN SONG |
| | RAMBLIN WAYN & JP STINGRAY - UP THE ROAD |
| | PIERRE-JOSEPH PROUDHON 1809-1865 -ANARCHIST |
| | Jerry Leiber, Prolific Writer of 1950s Hits, Dies at 78 |
| | BELOVED oil on canvas 2011///// |
| | UMBANDA - OIL ON CANVAS WAYN PIETERS V, RIJSSELT 2011, NETHERLANDS |
| | Viking stone by Niteroi, RJ, Brasil - oil on wood Ramblin Wayn 2011 |
| | Documentary Filmmaking in Rio de Janeiro Favelas |
| | ALEIJADINHO (THE LITTLE CRIPPLE) Collage/paper/painting/drawing RWayn 2011 |
| | Saxophonist Clarence Clemons R.I.P |
| | A DECENT STORY - THE WORLD TURNS CRAZY AGAIN - RAMBLIN WAYN |
| | two paintings by Pierre Pieters, Maastricht 1920 'JAR, CANDLES, APPLE AND ORANGE' |
| | CABOCLO 'OXOSSY' ON HIS HORSE 'ESTRELA BRANCA' (WHITE STAR) |
| | MORENA - RAMBLIN WAYN P - 2000 oil on canvas |
| | RAMBLIN WAYN & TAKAMINE BLACK - ITABORAI, BRASIL photo by JÂNIO METYKTIRE 2010 |
| | DANÇA - 1998 BRAZIL - RAMBLIN' WAYN oil on board |
| | SINGING WOMAN - Antonius Pieters (1948), Maastricht, Netherlands, oil on paper 2006 Rio, Brazil |
| | BRONZE SCULPTURES BY HAN VAN WETERING 1948, MAASTRICHT, NETHERLANDS part 2 |
| | SCULPTURES FROM HAN VAN WETERING 1948, MAASTRICHT, NETHERLANDS PART 1 |
| | THE STEVIE RAY VAUGHAN CUSTOM MADE FENDER STRATO painted by PIERRE PIETERS 1920 OIL ON CANVAS - YEAR 1992 |
| | One of the finest songwriters BOBBY BRADDOCK - HE STOPPED LOVING HER TODAY |
| | PAINTINGS RAMBLIN' WAYN 'SOMEWHERE IN BAHIA' OIL ON WOOD 2003 & MACUMBA ANGEL oil on canvas 2011 |
| | BILL YOU SHAVER 'GEORGIA ON A FAST TRAIN' LIVE IN LUCKENBACH, TEXAS |
| | SURUI WOMAN - Ramblin Wayn - oil on canvas 2011 |
| | MARIA BETHANIA - A BRAZILIAN BAHIA BEAUTY SINGS 'NEGUE' |
| | Ramblin Wayn paintings 'Vida Umbanda' 2010 |
| | Discoloration paintings Van Gogh explained |
| | EDUARDO MALTA -PORTUGUESE PAINTER 'INÊS, BRAZILIAN MULATTA GIRL' |
| | NATURAL ART - XAVANTE GIRL WITH BABY |
| | WITH THE AFTER-TASTE OF WHISKEY - Column by Ramblin Wayn |
| | THIBAÚ - WOODCARVING ART - BELO HORIZONTE, BRAZIL 2010 |
| | WORK OF PAUL RONDAGS, MAASTRICHT, NETHERLANDS |
| | 4 - RAMBLIN WAYN MUSICAL CHARCOAL DRAWINGS - brasil 2010 |
| | 6 - CHARCOAL DRAWNINGS-RAMBLIN WAYN - ITABORAI, BRASIL 2010 |
| | the duTch arrive in VITORIA, BRASIL to SLAUGHTER the jesuit priest -WAYN CHARCOAL 2007 |
| | PARADISE - oil on wood, Brazil, 2010 - ramblin wayn |
| | Brazilian cow-girl Andressa Ribeiro - photo by unknown artist, anyway.... |
| | DAVID A COE SING 'RIVER' AT THE TENN. STATE PRISON |
| | CLIP ' I FEEL SORRY FOR THE FOLKS DOWN THE ROAD' RW |
| | LEZAR MONGHE, PAINTER FROM THE STATE OF MINAS GERAIS, BRAZIL - SHOWS HIS ART ALONG THE ICARAI BEACH IN NITEROI, RJ OCT. 2010 |
| | paintings Ramblin' Wayn- Brasil 2010 |
| | AMAZONIA (THE RIVER OF BLOOD) OIL ON CANVAS RAMBLIN WAYN 2010, MAASTRICHT, NETHERLANDS |
| | WAYN PIETERS- V. RIJSSELT (1948) MAASTICHT, NETHERLANDS // MAI - EVERYTHING, EVERYWHERE (Thin oil and pencil on paper) 2010 ---SELF PORTRAIT (OIL ON BOARD) 2000 |
| | DOC WATSON IN NASHVILLE - FRONT/BACK from his album (VANGUARD RECORDINGS 1968)/photos JOEL BRODSKY |
| | THE KILLER ROCKS ON |
| | ASA BRANCA (WHITE WING) two vids: LUIZ GONZAGA - RAMBLIN' WAYN |
| | MARIA ORTIZ- RAMBLIN' WAYN OIL ON BOARD (BRAZIL 20..?) |
| | PENTHOUSE MODEL WITH HENNEP &THE SHOWERING PLAYMATE by Toine van Megen |
| | TOINE Van MEGEN (1960) Eygelshoven, Netherlands - PLAYBOY PLAYMATES (oil on canvas) |
| | 3 'MARYLINS' BY TOINE van MEGEN, (1960) EYGELSHOVEN, NETHERLANDS: |
| | STEVIE RAY VAUGHAN - died 20 years ago |
| | I HATE THE MAN (VIDEO CLIP) RAMBLIN' WAYN |
| | JOHN LEE HOOKER - PAINTING BY MICHAEL FACEY (OIL ON WATERCOLOR PAPER) |
| | FRIDA KAHLO PAINTINGS |
| | FRIDA KAHLO (July 6, 1907 - July 13, 1954, Mexico) |
| | KISAKA- PAWNEE SONG - CLARIFICATION |
| | B&W RAMBLIN' WAYN FOTO SESSION by PAUL RONDAGH (MAASTRICHT, NETHERLANDS) SOMWHERE IN JUNE 2010 |
| | JP STINGRAY BLUES/ROCKER |
| | SURREAL PAINTINGS VOL. 3; MICHAEL RYAN, MADALEINE VON FOERSTER, KARL PERSSON |
| | 'SALVADOR, BAHIA' OIL ON BLADE 1999 RAMBLIN' WAYN |
| | BRAZILIAN PAINTINGS |
| | TWO PROSTITUTES ===== OIL ON CANVAS RAMBLIN W |
| | JULIA GNUSE -- TATTOO-ART |
| | E3 PAINTINGS BY EMILE NOLDE 1867-1956 GERMANY========= |
| | Dennis Hopper, 74, Hollywood Rebel, Dies |
| | THE MESSENGER --- RAMBLIN' WAYN oil on canvas 2002 |
| | ALEIJADINHO 'The LIttle Cripple' BRAZILAIN BAROQUE ARTIST -- plus short story by WAYN |
| | RAMBLIN' WAYN IN BRAZIL |
| | THE DEATH OF A BLUES SINGER IN SÂO PAULO- SHORT STORY BY RAMBLIN' WAYN part2 & end |
| | THE DEATH OF A BLUES SINGER IN SÂO PAULO - SHORT BRAZILIAN STORY BY RAMBLIN' WAYN part1 |
| | THE CIRCUS OF THE CAFUZ -SHORT BRAZILIAN STORY TOLD BY WAYN (part 2 -- end) |
| | THE CIRCUS OF THE CAFUZ -SHORT STORY TOLD BY WAYN (part 1) |
| | 'BAIANA' IVAN DE MORAES, BRAZIL OIL ON CANVAS 1973 |
| | L.P COVER OF 'GIPSY BOY' BILLY JOE SHAVER 1977 (Project 'Enduring' covers) |
| | FOTO SESSION RAMBLIN' WAYN by FRED EGGEN 2004 |
| | ART IN BELO HORIZONTE, BRAZIL NOV. 2009 |
| | ALONG THE JAPURI RIVER - OIL ON WOOD RAMBLIN' WAYN 1999 |
| | JOHNNY CASH (tHE GREATEST rOCK N' rOLL PHOTO EVER TAKEN) BY JIM MARSHALL |
| | DRAWINGS BY PAUL RUMSEY |
| | WOODY GUTHRIE (1912-1967) - THIS LAND IS MADE FOR YOU AND ME |
| | RAMBLIN' WAYN POSTER 1981 |
| | PAINTINGS RAMBLIN WAYN GIRL WITH EXOTIC BIRD + MUSIC MAN |
| | BLUE BUTTERFLY (BLAUWE VLINDER) PIERRE PIETERS, NETHERLANDS |
| | RAMBLIN' WAYN HIS TATTOO GUITAR |
| | WAYN ART -JACK DANIELS IF YOU PLEASE & WHORE LOVES WHITE HORSE |
| | Images of The bleugrass songbook by Dennis Cyporyn 1976 |
| | O BANDEIRANTE and METAMORFOSE a poem for children by Cassiano Ricardo |
| | PARAGUAÇU - WAYN Pieters, Brasil 2009 (oil on board) - Poem by Raquel Naveira |
| | NÁ, THE MYSTERIOUS INDIAN WOMAN - a short story AS TOLD by Wayn Pieters -END |
| | NÁ, THE MYSTERIOUS INDIAN WOMAN - a short story AS TOLD by Wayn Pieters PART 1 OF 2 |
| | paintings ANTONIO PARREIRAS MUSEUM PART 2 -potret and naked woman |
| | VISIT AT THE 'ANTONIO PARREIRAS' MUSEA, NITEROI, RJ BRAZIL 22 SEPT. 2009 PART1 |
| | ANTONIO PARREIRAS - BRAZILIAN PAINTER part 3 'His Atelier' (Studio) 22 september 2009 |
| | TRAVIS LOUIE -UNTITLED [; N.Y |
| | SCOTT G BROOKS - SURREAL PAINTINGS |
| | GRAFFITI IN ITABORAI, RJ, BRASIL |
| | COCA-WHORE -- nut &can [[[ WAYN - belo horizonte, Brasil |
| | I MUST BE CRUEL ONLY TO BE KIND - RAMBLIN' WAYN |
| | ANTONIO PARREIRAS - BRAZILIAN PAINTER |
| | PAUL GAUGUIN 1848-1903 |
| | RAMBLIN' BABY |
| | BRAZILIAN WOMEN - charcoal on paper WAYN 2009 |
| | DOC WATSON |
| | ROBERT CRAIG sur-real |
| | HELL, FREEDOM AND LIFE |
| | 60 JOSEFINA--- RAMBLIN' WAYN OIL ON CANVAS |
| | CHRIT JAMIN, MAASTRICHT, NETHERLANDS OIL PAINTINGS & GOUACHES |
| | INDIAN NECKLACE NORTHEAST BRAZIL & CARVING OUT OF JACARANDA WOOD BRAZIL |
| | PORQUE, MEU AMOR? (why, MY love?) 2004 Wayn oil on board |
| | SURUI GIRL oil on wood 60+60 WAYN 2009 |
| | I RECALL A GIPSY WOMAN & IANSÁ RAMBLIN' WAYN PAINTINGS |
| | TARSILA DO AMARAL BRAZIL MODERNISM - PAINTINGS |
| | CARIOCA NA CAMA -OIL ON CANVAS 70/50 CM 2000 WAYN |
| | DETAIL FROM 'PAPAGAIO' OIL ON CANVAS WAYN P 2006 |
| | WINDMOLEN (WINDMILL) OIL ON BOARD 1934 - PIERRE PIETERS (1920) MAASTRICHT, NETHERLANDS |
| | BRAZILIAN ART IN 3 DIRECTIONS |
| | BLUESMAN |
| | STORY OF THE TWO BROTHERS - TOLD BY NAVAJOS OF NEW MEXICO AND ARIZONA |
| | JOS KREBBEKS 'Ramblin' Wayn' 1983 |
| | OCTAVIO OCAMPO ++++ SURREAL-PAINTINGS |
| | CHEYENNE LIFE IN THE OLD TIME as told by CHIEF HIAMOVI (HIGH CHIEF) |
| | 'CIGARA BETWEEN ITAIPÚ BONES' - COMPILATION oil on tile/bones/insect Ramblin' Wayn 2009 |
| | The story of the first mother -- Wabanakis ( Children of the dawn-country) tribe |
| | IS EVERY HUMAN'S LIFE WRITTEN BY GOD'S FINGERS? |
| | NASHVILLE - DARK END OF THE STREET 1979 |
| | HONKY-TONK HEROES photographs by Raeanna Rubinstein 1975 |