Vijgen
Op Vancouver Eiland, iets groter dan Balgië, kwamen we bij de fruitboomkweker Bob Duncan in de streek van Victoria, de hoofdstad van Brittish Columbia. Het klimaat is nog zachter dan bij ons.
Kweker Bob Duncan legt zich toe op meer mediteraan fruit. Tegen de gevels van zijn huis groeien sinaasappelachtigen en zagen we rijpe zwarte olijven. Hij beschut de planten met vliesdoek.
Zijn topic zijn vijgen: 140 rassen.
Ik informeerde naar Brown Turkey. Hij vindt Desert King nog een stuk beter. Beide rassen zijn ongeveer vergelijkbaar betreffende weerstand tegen koude. Zijn Desert King is een nieuw leven begonnen in Zoersel.
Desert King – the best variety for this area, as it has a large Breba crop. The fruit is green-skinned with strawberry-coloured flesh, delicious and good for drying. Ripens in August. Hardy, best adapted to cool areas such as the Pacific Northwest.
This is a fast growing tree with long and erected branches that the foliage is unable to completely cover, giving the tree a little "bare" appearance. In Spring, to force the tree to produce new ramifications and to prevent it from rising up too rapidly, the terminal buds of few ramified, but strong, branches must be pinched. The result of this pinching is that two or three new lateral branches will appear and will probably already bear new fruits the following year.

The resistance to cold is quite strong. No cold damages were ever observed, even in 2013, after two weeks of -15° at night and -10° at day. The fruit buds resist to Winter frost, and to sudden temperatures changes in Spring. Desert King has some resistance against wind, but in very cold, rainy and windy Springs, brebas could significantly fall.

This fig tree produces brebas with excellent organoleptic qualities, of large size, melting in the mouth and very sugared. At complete maturity, the skin color changes from light green to pale yellow.

The fruit resists quite well to rain showers, but can split in case of long rain periods. It is earlier than most breba varieties by about two weeks, with a fruiting duration that lasts two to three weeks and usually starts in the middle of summer.

It is important to highlight that Desert King is one of the most productive, if not the most productive, fig tree for brebas, each branch can bear up to 6-8 fruits.

This fig tree also produces a main crop, pyriform and flattened with a dark strawberry pulp. The organoleptic quality of the fruit is exceptional; melting texture, taste reminding of mulberry and strawberry, higher sugar content than the breba fruit with seeds that are felt in the mouth but remaining very pleasant. Finally the fruit possesses a medium skin size and weighs about 47 gr. Unfortunately, a mature tree will only produce 10-20 fruits !

If the tree becomes too tall and large, and that trimming is envisaged in Spring, do not trim back all terminal branches because it would mean annihilating the entire breba crop; ideally trim one branch out of two or out of three.

To conclude, this fig tree is highly recommendable for its exceptionnal early crop with numerous brebas fruits, and the excellent resistance to cold.
Brown Turkey – commonly available, but has a small Breba crop of purple -brown fruit with deep pink flesh and rich flavour.
'Brown Turkey' is a large deciduous shrub with bold, deeply lobed leaves and insignificant flowers followed by edible fruit to 10cm in length, at first green, but purplish when ripe. Usually one crop of fruit per year, but sometimes two in a hot summer or under protection
Most figs are balmy Mediterranean varieties, but the Brown Turkey Fig is the exception. This cold-hardy type features the finest qualities of a traditional fig, but it endures winters that would devastate most other fig trees.

The fruit is medium to large in size, and sports a reddish-brown skin tinted with a deep purple hue. The meat of the fruit is a deep pinkish-red and of excellent quality when it comes to the various fig varietals.

Hint: Never pick your figs green, and always let them ripen fully on the tree before picking for the sweetest and richest flavor.

Fig fruit contains a higher quantity of fiber than any other dried or fresh fruit you can buy. They are super healthy and are a great source of calcium, potassium, magnesium, copper and iron. There is even some evidence that figs are beneficial in defending against breast and colon cancer.

Dried for a sweet holiday snack, eaten fresh off the tree or cooked and canned as delicious fig preserves, this fruit should not be missed. A tantalizing and easy appetizer can be made by wrapping a piece of prosciutto around a fig with a slice of blue cheese on top.

The Brown Turkey Fig can be considered either a small tree or a multi-stemmed shrub (referred to as a 'trub') decided only by the way you choose to train it.

The Turkey Fig is as versatile as it is attractive. With a mature height of anywhere from 10-25 feet, this plant is as comfortable in a container as it is in the garden. Just remember, this goddess worships the sun and performs best when positioned to enjoy a full day's worth or sunny rays.

Brown Turkey Fig sports beautiful deep green leaves that are large and a bit bristly on both sides and provide interesting texture in the landscape.

Train figs to a bush shape where winter damage is likely. Cut back tops after planting to half their original height to force side shoots.
Cut all but three to eight strong shoots back to the ground during the first winter. Pick shoots with enough separation to allow growth to from 3 to 4 inches in diameter without crowding. Prune the tops back to 1 foot tall.
Cover brown turkey figs during severe cold snaps. Carefully bend branches to the ground and lay tarps over the top. Weigh down the edges of the cover with dirt or stones and add a 6-inch layer of airy mulch or straw.
Cut back the annual growth after the brown turkey fig's second winter. Top-prune from 1/3 to 1/2 of the previous year's growth. Trim back to 1/2 inch before a bud or to the branch collar at the base of the limb to minimize dead wood.
Trim out all dead and damaged wood each spring. Brown turkey figs sometimes die back to ground level from severe winter cold but healthy trees quickly regrow.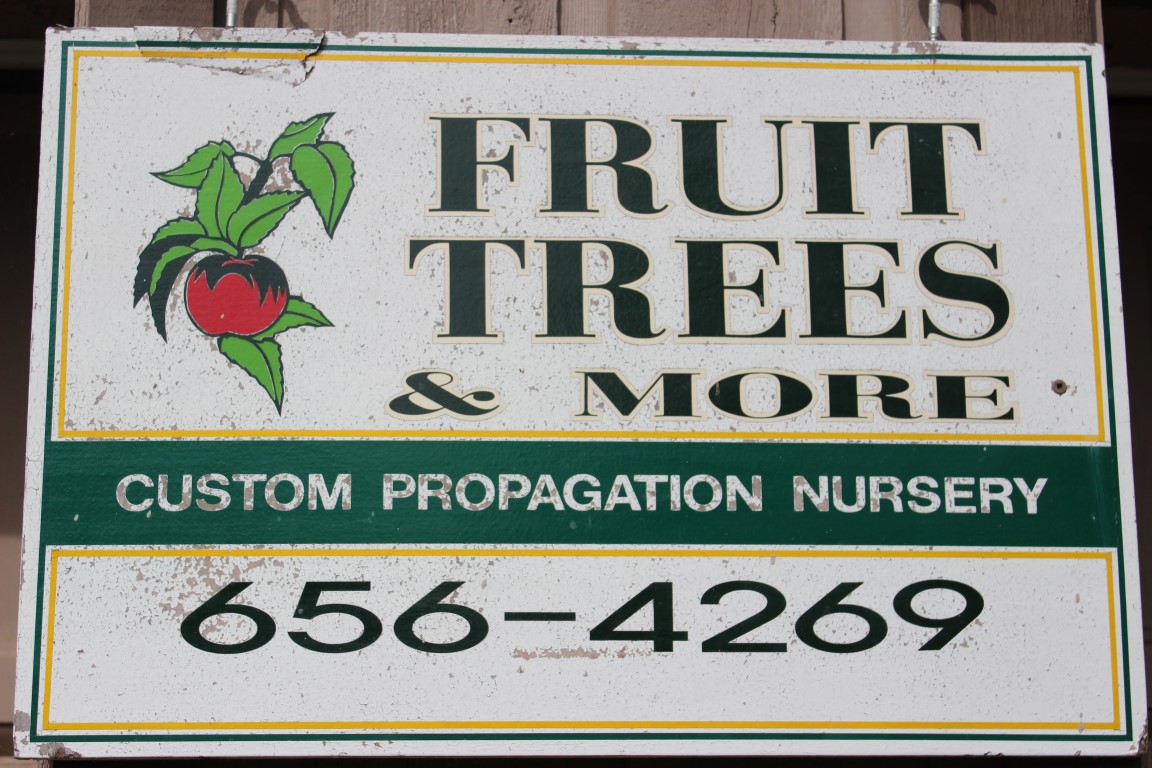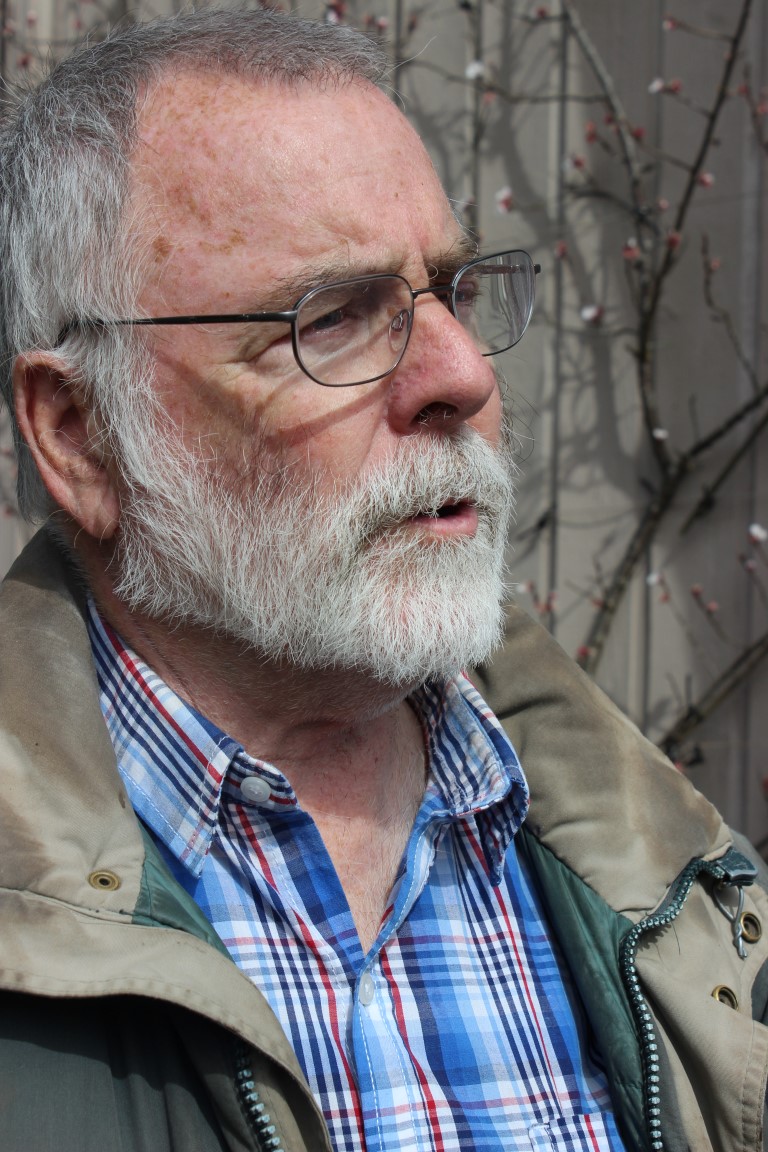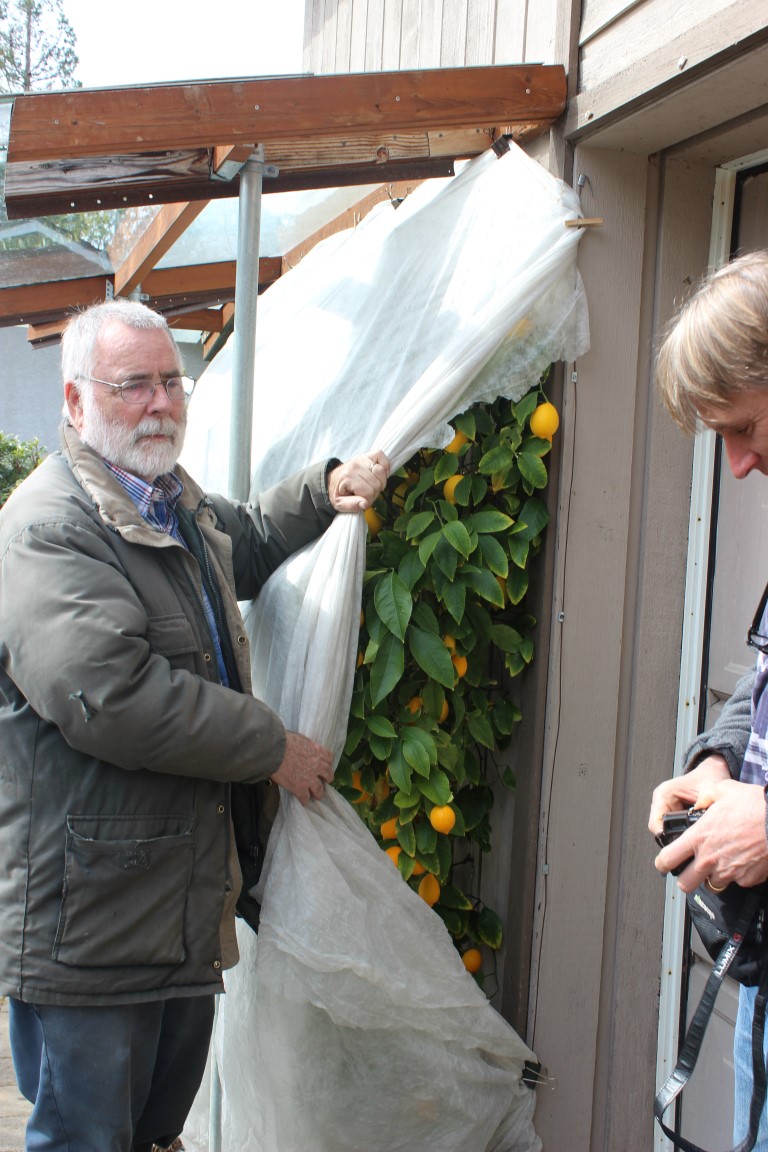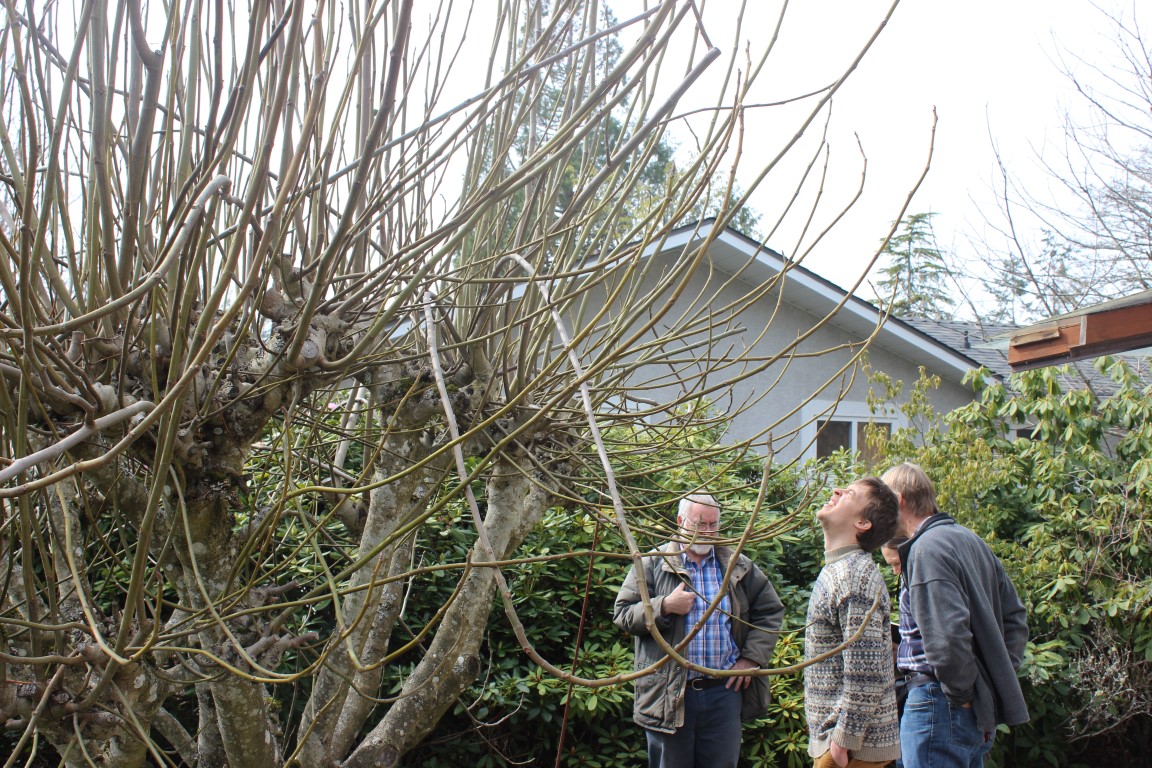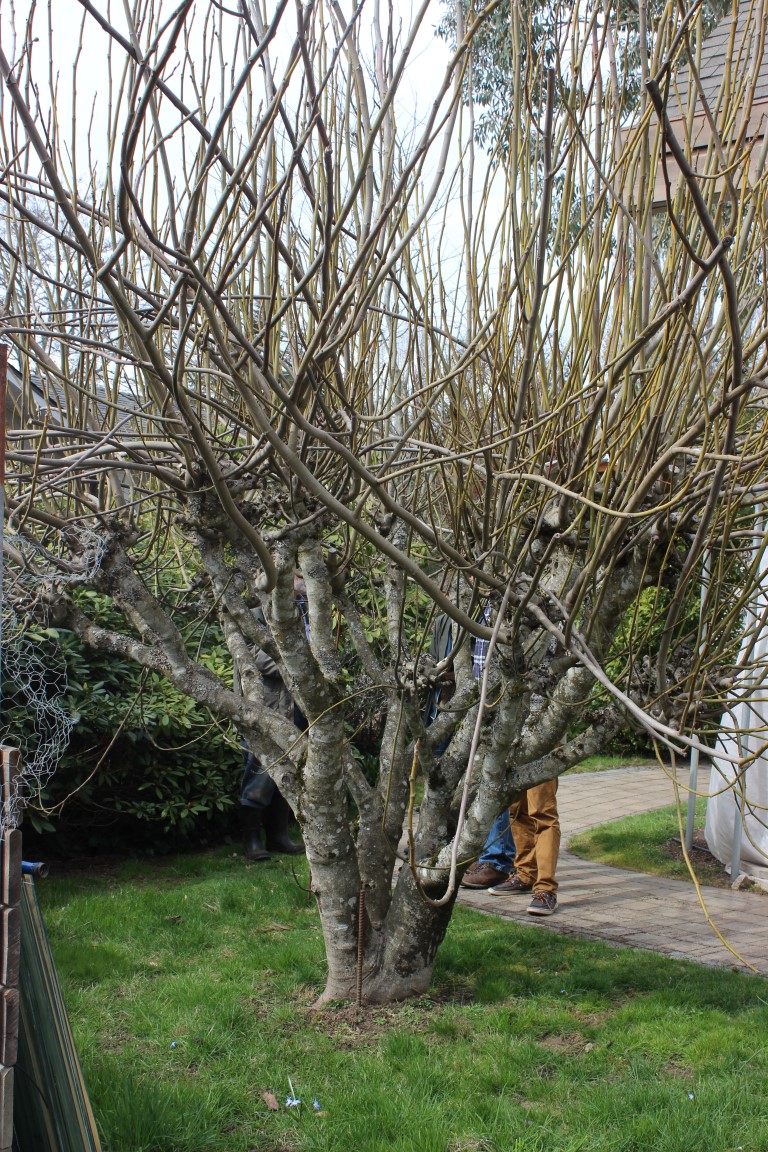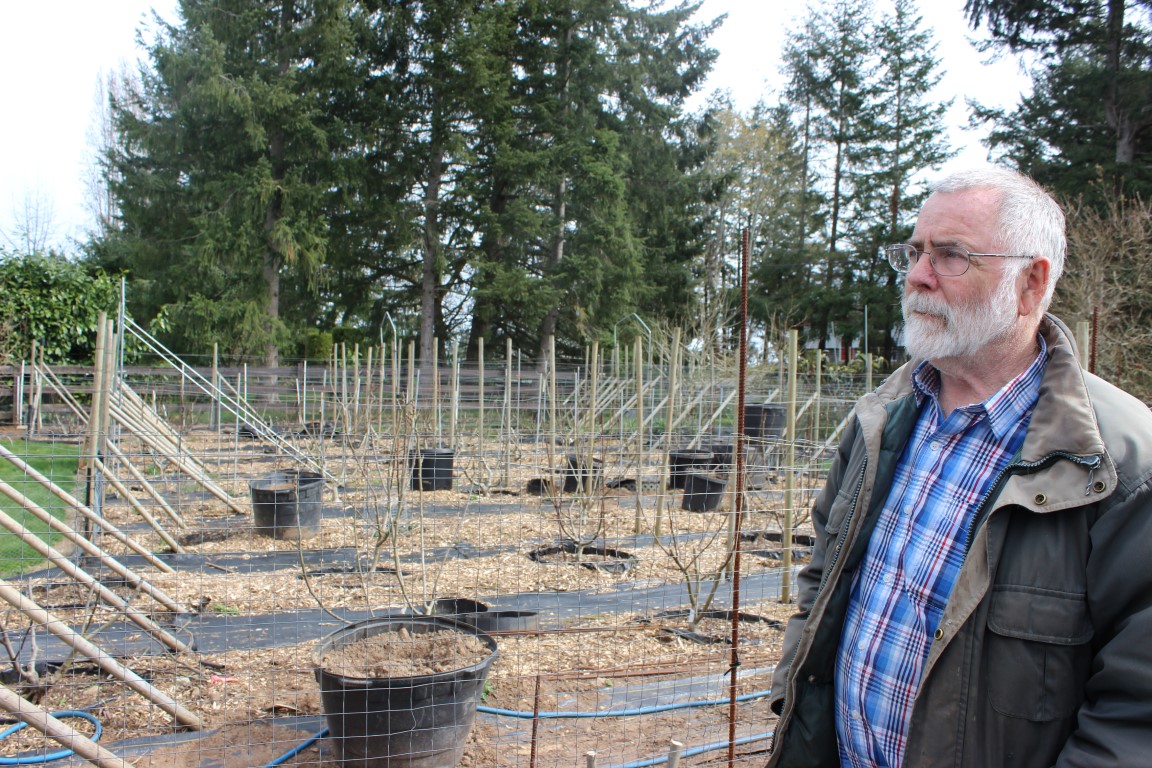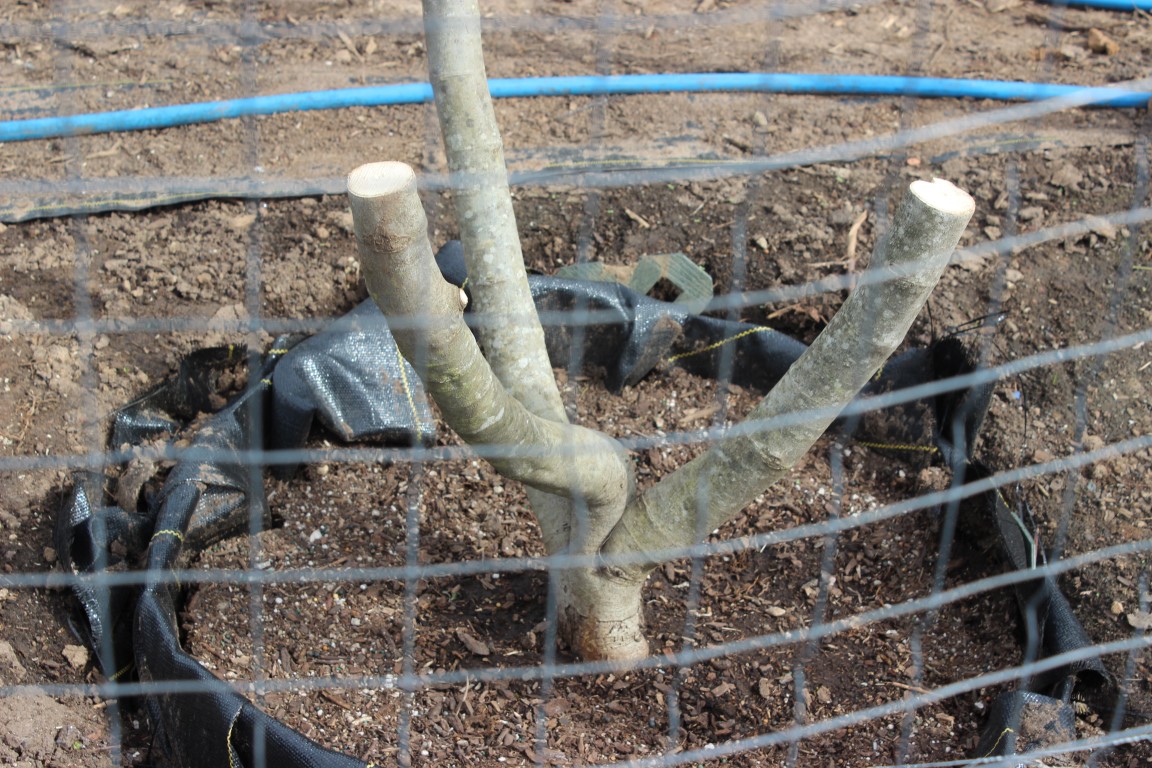 29-04-2018, 13:06 geschreven door Daan