E-mail mij


Druk op onderstaande knop om mij te e-mailen.


Romenu


Google


Georg Trakl

Georg Trakl werd op 3 februari 1887 in het conducteurshuis aan de Waagplatz 2 in Salzburg geboren. Zijn vader, Tobias Trakl, was een handelaar in ijzerwaren en zijn moeder, die ook psychische problemen had, was Maria Catharina Trakl, (meisjesnaam Halik). Voorts had hij nog drie broers en drie zussen. Margarethe (doorgaans Grethe genoemd) stond hem het naast, zelfs zodanig dat sommigen een incestueuze verhouding vermoeden. Zijn jeugd bracht hij door in Salzburg. Vervolgens bezocht hij van 1897 tot 1905 het humanistische gymnasium. Om toch een academische opleiding te kunnen volgen, werkte hij tot 1908 in de praktijk bij een apotheker. Sommigen vermoedden dat hij dit vooral deed om zichzelf opiaten te kunnen verschaffen. Bij het uitbreken van WO I werd Trakl als medicus naar het front in Galicië (heden ten dage in Oekraïne en Polen) gestuurd. Zijn gemoedsschommelingen leidden tot geregelde uitbraken van depressie, die verergerd werden door de afschuw die hij voelde voor de verzorging van de ernstig verwonde soldaten. De spanning en druk dreven hem ertoe een suïcidepoging te ondernemen, welke zijn kameraden nochtans verhinderden. Hij werd in een militair ziekenhuis opgenomen in Kraków, alwaar hij onder strikt toezicht geplaatst werd.Trakl verzonk daar in nog zwaardere depressies en schreef Ficker om advies. Ficker overtuigde hem ervan dat hij contact moest opnemen met Wittgenstein, die inderdaad op weg ging na Trakls bericht te hebben ontvangen. Op 4 november 1914, drie dagen voordat Wittgenstein aan zou komen, overleed hij echter aan een overdosis cocaïne


Paul Celan

Paul Celan werd onder de naam Paul Antschel op 23 november 1920 geboren in Czernowitz, toentertijd de hoofdstad van de Roemeense Boekovina, nu behorend bij de Oekraïne. Paul Celans ouders waren Duitssprekende joden die hun zoon joods opvoedden en hem naar Duitse christelijke scholen stuurden. In 1942 werden Celans ouders door de Duitse bezetter naar een werkkamp gedeporteerd en daar vermoord. Hijzelf wist aanvankelijk onder te duiken, maar moest vanaf juli 1942 in een werkkamp dwangarbeid verrichten. Celan overleefde de oorlog. Via Boekarest en Wenen vestigde Celan zich in 1948 in Parijs. Daar was hij werkzaam als dichter, vertaler en doceerde hij aan de prestigieuze Ecole Normale Supérieure. Vermoedelijk op 20 april 1970 beëindigde hij zijn leven zelf door in de Seine te springen.


Gerard Reve

Gerard Reve over: Medearbeiders "God is in de mensen, de dieren, de planten en alle dingen - in de schepping, die verlost moet worden of waaruit God verlost moet worden, door onze arbeid, aangezien wij medearbeiders van God zijn." Openbaring "Tja, waar berust elk godsbegrip op, elke vorm van religie? Op een openbaring, dat wil zeggen op een psychische ervaring van zulk een dwingende en onverbiddelijke kracht, dat de betrokkene het gevoel heeft, niet dat hij een gedachte of een visioen heeft, maar dat een gedachte gedachte of visioen hem bezit en overweldigt."


Simon Vestdijk
Simon Vestdijk (Harlingen, 17 oktober 1898 – Utrecht, 23 maart 1971) was een Nederlands romancier, dichter, essayist en vertaler. Zijn jeugd te Harlingen en Leeuwarden beschreef hij later in de Anton Wachter-cyclus. Van jongs af aan logeerde hij regelmatig bij zijn grootouders in Amsterdam, waar hij zich in 1917 aan de Universiteit van Amsterdam inschrijft als student in de medicijnen. Tijdens zijn studie die van 1917 tot 1927 duurde, leerde hij Jan Slauerhoff kennen.Tot 1932 is hij als arts in praktijken door heel Nederland werkzaam. In 1932 volgt zijn officiële schrijversdebuut met de uitgave van de bundel Verzen in De Vrije Bladen. Doorslaggevend voor Vestdijks uiteindelijke keuze voor de literatuur is zijn ontmoeting in 1932 met Eddy Du Perron en Menno ter Braak. Deze ontmoeting had tot resultaat dat hij redactielid werd van het tijdschrift Forum Kort daarop, in 1933, wordt zijn eerste novelle, De oubliette, uitgegeven. In hetzelfde jaar schrijft hij Kind tussen vier vrouwen, dat, eerst geweigerd door de uitgever, later de basis zal vormen voor de eerste drie delen van de Anton Wachter-romans. In 1951 ontvangt Vestdijk de P.C. Hooftprijs voor zijn in 1947 verschenen roman De vuuraanbidders. In 1957 wordt hij voor het eerst door het PEN-centrum voor Nederland voorgedragen voor de Nobelprijs voor de Literatuur, die hij echter nooit zal krijgen. Op 20 maart 1971 wordt hem de Prijs der Nederlandse Letteren toegekend, maar voor hij deze kan ontvangen overlijdt hij op 23 maart te Utrecht op 72-jarige leeftijd. Vestdijk was auteur van ca. 200 boeken. Vanwege deze enorme productie noemde de dichter Adriaan Roland Holst hem 'de man die sneller schrijft dan God kan lezen'. Andere belangrijke boeken van Simon Vestdijk zijn: "Kind van stad en land" (1936), "Meneer Visser's hellevaart" (1936), "Ierse nachten" (1946), "De toekomst de religie" (1947), "Pastorale 1943" (1948), "De koperen tuin" (1950), "Ivoren wachters" (1951), "Essays in duodecimo" (1952) en "Het genadeschot" (1964).


K.P. Kavafis

K.P. Kavafis werd als kind van Griekse ouders, afkomstig uit Konstantinopel, geboren in 1863 in Alexandrië (tot vandaag een Griekse enclave) waar hij ook het grootste deel van zijn leven woonde en werkte. Twee jaar na de dood van zijn vader verhuist het gezin in 1872 naar Engeland om na een verblijf van vijf jaar naar Alexandrië terug te keren. Vanwege ongeregeldheden in Egypte vlucht het gezin in 1882 naar Konstantinopel, om na drie jaar opnieuw naar Alexandrië terug te gaan. In de jaren die volgen maakt Kavafis reizen naar Parijs, Londen en in 1901 zijn eerste reis naar Griekenland, in latere jaren gevolgd door nog enkele bezoeken. Op de dag van zijn zeventigste verjaardag, in 1933 sterft Kavafis in Alexandrië. De roem kwam voor Kavafis pas na zijn dood, dus postuum. Deels is dat toe te schrijven aan zijn eigen handelswijze. Hij was uiterst terughoudend met de publicatie van zijn gedichten, liet af en toe een enkel gedicht afdrukken in een literair tijdschrift, gaf in eigen beheer enkele bundels met een stuk of twintig gedichten uit en het merendeel van zijn poëzie schonk hij op losse bladen aan zijn beste vrienden.


Thomas Mann


Thomas Mann, de jongere broer van Heinrich Mann, werd geboren op 6 juni 1875 in Lübeck. Hij was de tweede zoon van de graankoopman Thomas Johann Heinrich Mann welke later één van de senatoren van Lübreck werd. Zijn moeder Julia (geboren da Silva-Bruhns) was Duits-Braziliaans van Portugees Kreoolse afkomst. In 1894 debuteerde Thomas Mann met de novelle "Gefallen". Toen Thomas Mann met 21 jaar eindelijk volwassen was en hem dus geld van zijn vaders erfenis toestond - hij kreeg ongeveer 160 tot 180 goldmark per jaar - besloot hij dat hij genoeg had van al die scholen en instituties en werd onafhankelijk schrijver. Kenmerkend voor zijn stijl zijn de ironie, de fenomenale taalbeheersing en de minutieuze detailschildering. Manns reputatie in Duitsland was sterk wisselend. Met zijn eerste roman, Buddenbrooks (1901), had hij een enorm succes, maar door zijn sceptische houding tegenover Duitsland na de Eerste Wereldoorlog veranderde dit volledig. Stelde hij zich tot aan de jaren twintig apolitiek op (Betrachtungen eines Unpolitischen, 1918), meer en meer raakte hij bij het Politiek gebeuren betrokken. Zijn afkeer van het nationaal socialisme groeide, zijn waarschuwingen werden veelvuldiger en heftiger. In 1944 accepteerde hij het Amerikaanse staatsburgerschap. Tussen 1943 en 1947 schreef Mann Doktor Faustus (zie Faust), de roman van de 'Duitse ziel' in de gecamoufleerd geschilderde omstandigheden van de 20ste eeuw. In 1947 bezocht hij voor het eerst sinds de Oorlog Europa, twee jaar later pas Duitsland. In 1952 vertrok hij naar Zwitserland. Op 12 augustus 1955 stierf hij in Zürich. Twintig jaar na zijn dood, in aug. 1975, is zijn literaire nalatenschap geopend: dagboekaantekeningen van 15 maart 1933 tot 29 juli 1955, alsmede notities uit de jaren 1918 tot en met 1921.Belangrijke werken zijn: Der Zauberberg, Der Tod in Venedig, Dokter Faustus , Joseph und seine Brüder en Die Bekenntnisse des Hochstaplers Felix Krull.


Rainer Maria Rilke

Rilke werd op 4 december 1875 geboren in Praag. Hij had al naam gemaakt als dichter met zijn bundels Das Stundenbuch en Das Buch der Bilder, toen hij de literaire wereld versteld deed staan en wereldfaam verwierf met de publicatie van zijn twee delen Neue Gedichte in 1907 en 1908. Hij verzamelde daarin het beste werk uit een van zijn vruchtbaarste periodes, die hij grotendeels doorbracht in Parijs. Rilke was daar diep onder de indruk gekomen van Rodin, bij wie hij een tijdlang in dienst was als particulier secretaris. Rodin, zei hij later, had hem leren kijken. Dit kijken kwam neer op intense concentratie, om het mysterie te kunnen zien 'achter de schijnbare werkelijkheid'. Latere en rijpere werken als Duineser Elegien (1912-1923) en het ronduit schitterende Die Sonette an Orfeus (1924) illustreren Rilkes metafysische visie op het onzegbare, dat haar verwoording vindt in een hermetische muzikale taal. Op 29 december 1926 overlijdt Rilke in het sanatorium in Val-Mont aan de gevolgen van leukemie. Enkele dagen later wordt hij, overeenkomstig zijn wens, begraven op het kerkhof van Raron.


* * * * * * * * * * * * * * * *

| | |
| --- | --- |
| | Over literatuur, gedichten, kunst en cultuur |

09-01-2016

Bas Heijne, Benjamin Lebert, Wessel te Gussinklo, Simone de Beauvoir, Theodor Holman, Danny Morrison, Kurt Tucholsky
De Nederlandse schrijver, essayist, columnist en vertaler Bas Heijne werd geboren op 9 januari 1960 in Nijmegen. Zie ook alle tags voor Bas Heijne op dit blog.
Uit: Een oord van onderkoelde verschrikking
"Dostojewski en Fitzgerald, verbaasd vinden ze elkaar in het werk van hun nazaat Bret Easton Ellis. Met Dostojewski deelt Ellis een obsessie met de ongrijpbare pathologische inslag van de mens, het duistere binnenste dat een man tussen twee beschaafde zinnen naar een bijl doet grijpen. Met Fitzgerald heeft hij een hartstocht voor wereldsheid gemeen, een hang naar een leven dat enkel en alleen uit glanzende oppervlakten bestaat. Verslaafd is hij aan een cultuur die iedere betekenis heeft afgezworen, die zich volledig aan de roes van het luchtledige heeft overgegeven. Less than zero, American Psycho (zijn meesterwerk), Glamorama, het zijn stuk voor stuk romans geschreven vanuit een obsessie met de wereld als enkel en alleen nog buitenkant. Zijn verslaving uit zich in zijn overvloedige vermelding van de gestroomlijnde glamour van het Amerika van de jonge verwende superrijken, de talloze merken en labels en namen die tezamen een universum van uiterlijkheden vormen.
Dat die verslaving voor misverstanden zou zorgen, was - zeker wanneer je terugkijkt - te verwachten. Less than zero en in mindere mate The rules of attraction waren generatieromans - en generatieromans moeten het altijd hebben van het soort heftige, verdwaasde vereenzelviging waar je op je twintigste behoefte aan hebt. Ellis werd gezien als lid van de Brat Pack, het groepje jonge auteurs dat de gevestigde literaire orde in de jaren tachtig wel even een lesje zou leren. Dat Ellis in die jaren op een hoop werd gegooid met schrijvers als Tama Janowitz en Jay McInerney, het lijkt nu onvoorstelbaar, maar de modieuze kritische oordelen die over deze groep werden geveld, waren onderdeel van hun succes in de media en hun cultstatus bij nieuwe lezers. Zoals iedere verloren generatie - en welke nieuwe generatie is niet voor minstens een paar jaar verloren? - koketteerden ze met de totale zinloosheid en de totale verlorenheid. Ikzelf ergerde me toentertijd juist aan het in mijn ogen al te gemakzuchtige moralisme in Less than zero, de gulzige opeenstapeling van bewijzen van totale gevoelloosheid bij zijn personages, terwijl de schrijver zijn lezers tussen de regels maar bleef porren - of we wel beseften hoe erg het was? Ik hield niet zo van boeken over jongeren die bedoeld waren om ouderen te shockeren. Ellis wilde een generatie laten zien die in verlorenheid alle voorgaande overtrof, en ik vond toen dat hij zich schuldig maakte aan effectbejag - een lijk een vuurtje geven, ja hoor!"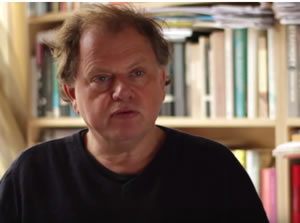 Bas Heijne (Nijmegen, 9 januari 1960)
De Duitse schrijver Benjamin Lebert werd geboren op 9 januari 1982 in Freiburg im Breisgau. Zie ook alle tags voor Benjamin Lebert op dit blog.
Uit:Kannst du
"Natürlich sagte sie mir auch, was ich einzupacken hatte.
Wir setzten uns in die Küche und tranken Wein. Draußen mischte sich Dunkelheit in den Tag. Eine kleine Kerzenflamme tänzelte in einem Glas auf dem Tisch. Lichtflecken zitterten auf der Tischplatte und auf der Wand. Die Rotweingläser schimmerten. Wir redeten wenig. Unsere Blicke hielten einander nicht lange stand. Gut möglich, dass wir uns beide heimlich fragten, ob es wirklich die richtige Entscheidung gewesen war, sich auf diese Sache einzulassen. Sie hatte zwei Reiseführer mitgebracht, Schweden und Norwegen.
»Damit wir nicht verloren gehen«, meinte sie. Wir legten uns früh schlafen.
Und als Tanja ihr T-Shirt über den Kopf zog, meine Hände nahm und sie zu ihren runden, festen Brüsten führte, da wusste ich:
In dieser Nacht würde ich nicht verloren gehen.
Am Morgen darauf stiegen wir in den Zug nach Rostock. Es schien, als ob sich ganz Berlin in diesem Zug befände. Die Leute drängelten. Wir ergatterten gerade noch zwei einzelne Plätze in einem Großraumabteil. Unsere Rucksäcke quetschten wir zwischen andere Gepäckstücke auf den Gang. Beim ersten Halt kam eine Schulklasse in das Abteil gerauscht. Alle waren ungefähr vierzehn Jahre alt. Sie rauchten, nannten sich Penner und Wichser. Ein fülliges Mädchen wirkte, als wäre es nicht sonderlich beliebt in ihrer Klasse. Zwei Jungen liefen abwechselnd zu ihr hin und flüsterten ihr etwas zu. Sie tippte sich daraufhin mit dem Zeigefinger an die Stirn. Sie tat mir Leid. Später tauchte ein Bundeswehrsoldat auf. Er rauchte am geöffneten Fenster. Der Rauch seiner Zigarette wurde aus dem Spalt gerissen. Er stieg eine Station vor Rostock aus."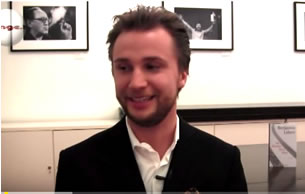 Benjamin Lebert (Freiburg im Breisgau, 9 januari 1982)
De Nederlandse schrijver Wessel te Gussinklo werd geboren in Utrecht op 9 januari 1941. Zie ook alle tags voor Wessel te Gussinklo op dit blog.
Uit: De kleine welp
"Toen hij de trap afkwam zag hij opeens de zwartleren portemonnee van zijn moeder op de kapstok liggen en meteen bonkte iets in hem en hij bleef roerloos staan zonder dat hij precies wist waarom. Op slag was het van hem afgevallen, het onbehagen, de verveling, het niet herkennen.
Hij had zich al de hele middag rusteloos gevoeld, gespannen, alsof er iets ging gebeuren of veranderde. Hij wist niet wat of hoe. Er ontbrak iets. Er was iets weg. Alles was leeg en koud, niet zichzelf, alsof er onzichtbare stukken afgevallen waren. Ook hijzelf. Hij paste niet meer. Hij kon het niet begrijpen.
Hij was op zijn bed gaan liggen en dacht aan de bijenzwerm die hij zou gaan houden. Maar er schoof iets tussen en het bestond niet meer. En toen hij aan de boom dacht die hij liet groeien zag hij hem niet. Ook het geheim was kleurloos (de afgezaagde tak in een bosje struiken, die hij uitgehold had en waarin hij een cent en een kettinkje gestopt had en daarop een kurk, ingesmeerd met modder, zodat niemand het kon vinden. Alleen zijn beste vriendje mocht het weten en dat was Hennie nu). Of het riviertje dat door de regen gevormd werd in het park en dat hij overdekt had met takjes en daar graspolletjes op, zodat het een onderaards riviertje was geworden dat niemand kon zien, en niemand wist het, niemand wist het, niemand wist het... Meestal tintelde hij bij de gedachte. Of de uitleenbibliotheek, vier cent per boek. Allemaal stripverhalen die hij uit kranten geknipt had en door middel van ijzerdraadjes gebundeld. Eric de Noorman, Tekko Taks, Tom Poes, Kapitein Rob, Ketelbinkie en Panda. Rijer, Hennie, tante To en juffrouw Weber hielpen ook mee. Ze knipten ook stripverhalen uit de krant. De bibliotheek zou steeds groter worden.
Het hielp niet meer, hij voelde het niet. Alle warmte was eruit verdwenen. Als hij naar ze keek waren het alleen nog maar kleine onverschillige dingen met ijzerdraadjes en een bruin kaft. Er was geen beeld meer bij, een gebeuren dat een ding was waarbuiten niets bestond en waarin hij opging. Het waren nietige, weerloze dingen bij alle vormen en dingen en kleuren die oneindig waren, al maar door gingen. Ze waren alleen maar dit: bepaald, begrensd, alleen maar papier, zonder dat daar nog iets bij kwam. En het waren ook nog niet eens echte boekjes, die je kocht."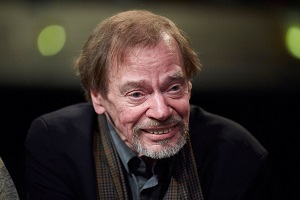 Wessel te Gussinklo (Utrecht, 9 januari 1941)
De Franse schrijfster Simone de Beauvoir werd geboren op 9 januari 1908 in Parijs. Zie ook alle tags voor Simone de Beauvoir op dit blog.
Uit:La Vieillesse
« Cependant, à distance, c'est celle-ci que nous considérons le plus lucidement. Elle fait partie de nos possibilités immédiates, à tout âge elle nous menace ; il nous arrive de la frôler ; souvent nous en avons peur. Tandis qu'on ne devient pas vieux en un instant : jeunes, ou dans la force de l'âge, nous ne pensons pas, comme Bouddha, être déjà habités par notre future vieillesse : elle est séparée de nous par un temps si long qu'il se confond à nos yeux avec l'éternité ; ce lointain avenir nous paraît irréel. Et puis les morts ne sont rien ; on peut éprouver un vertige métaphysique devant ce néant, mais d'une certaine manière il rassure, il ne pose pas de problème. « Je ne serai plus » : je garde mon identité dans cette disparition1. A 20 ans, à 40 ans, me penser vieille, c'est me penser autre. Il y a quelque chose d'effrayant dans toute métamorphose. J'étais stupéfaite, enfant, et même angoissée quand je réalisais qu'un jour je me changerais en grande personne. Mais le désir de demeurer soi-même est généralement compensé dans le jeune âge par les considérables avantages du statut d'adulte. Tandis que la vieillesse apparaît comme une disgrâce : même chez les gens qu'on estime bien conservés, la déchéance physique qu'elle entraîne saute aux yeux. Car l'espèce humaine est celle où les changements dus aux années sont les plus spectaculaires. Les animaux s'efflanquent, s'affaiblissent, ils ne se métamorphosent pas. Nous, si. On a le cœur serré quand à côté d'une belle jeune femme on aperçoit son reflet dans le miroir des années futures : sa mère. (…) Devant l'image que les vieilles gens nous proposent de notre avenir, nous demeurons incrédules ; une voix en nous murmure absurdement que ça ne nous arrivera pas : ce ne sera plus nous quand ça arrivera. Avant qu'elle ne fonde sur nous, la vieillesse est une chose qui ne concerne que les autres. Ainsi peut-on comprendre que la société réussisse à nous détourner de voir dans les vieilles gens nos semblables.
Cessons de tricher ; le sens de notre vie est en question dans l'avenir qui nous attend ; nous ne savons pas qui nous sommes, si nous ignorons qui nous serons : ce vieil homme, cette vieille femme, reconnaissons-nous en eux. Il le faut si nous voulons assumer dans sa totalité notre condition humaine. Du coup, nous n'accepterons plus avec indifférence le malheur du dernier âge, nous nous sentirons concernés : nous le sommes."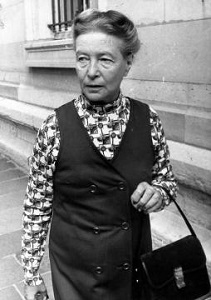 Simone de Beauvoir (9 januari 1908 – 14 april 1986)
De Nederlandse schrijver, columnist, scenarioschrijver en radiopresentator Theodor Holman werd geboren in Amsterdam op 9 januari 1953. Zie ook alle tags voor Theodor Holman op dit blog.
Er is een woning die leeg staat
Er is een woning die leeg staat,
een lichaam dat vreest
en een mens die hunkert
in de liefde verweest.
Er is 'n mond die wil zeggen,
een oor dat liever niet hoort.
Er valt veel uit te leggen
en de lijn is gestoord.
Ik wil niet meer, wil niet meer, 'k wil weg
naar 'n ander, vreemd dat ik dit zeg.
'k Wil naar jou en dan weer terug.
'k Wil naar jou en dan weer terug.
Liefde is dun, liefde is zwaar,
maar alleen wat ik doe, wat ik doe dat is waar.
En de woorden zijn lelijk en m'n gedrag misschien vals,
maar ik kan niet anders, zelfs niet als
'k zeg ik wil jou, ik wil jou, ik wil jou niet meer.
Ik wil jou alleen, jou alleen, jou alleen niet meer.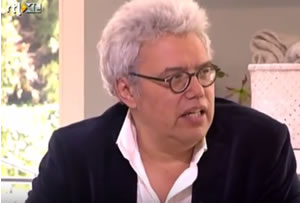 Theodor Holman (Amsterdam, 9 januari 1953)
De Noordierse schrijver en journalist Danny Morrison werd geboren op 9 januari 1953 in Belfast. Zie ook alle tags voor Danny Morrison op dit blog.
Uit: Then The Walls Came Down
"Anyway, Pat Sheehan christened him Adrian Mole, aged nineteen-and-three-quarters, after the fictional character, because of his thick glasses and utter innocence. Whilst here he had a lot of exciting entries to make in his diary. This is what happened on his second day in jail. Jim O'Carroll: "Okay, everyone. Saturday afternoon, our turn for the swimming pool! Are you okay, mate?"
Adrian said that he couldn't swim but was told not to worry, he would learn quickly, and one of the other lads had a spare set of shorts and goggles.
Jim said, "And don't forget later to bring your mattress to the canteen for the judo classes."
Davy Clinton shouts from the bottom of the wing to Jim: "Put my name down for swimming!"
Jim replies: "Fuck off, you're barred, you were caught pissing in the pool last week."
Adrian was told to put on his good clothes when the screws called us for the Sunday night disco ("They let a few girls in but there's not enough to go around.")
Yes, Adrian grew up very quickly in here!
On my last visit I had Kevin and Liam up. Liam was moody but when I whispered to him and asked him what was wrong he said he missed me and would love to go back to my cell. So that gave me a lump in my throat. That's the first time whilst I've been in here that he has been openly emotional or, rather, explicit.
Right, I'll go now and speak to you later.
I forgot to say, Roy and I have been charged by the governor after a cell search. The charge reads that, "You, along with prisoner D. McCool A3616, had in your cell a plastic bottle of liquid suspected of being alcohol." But the adjudication has been adjourned until the new year."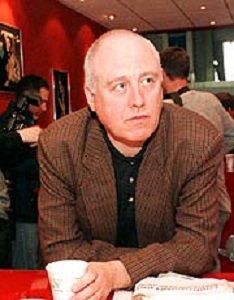 Danny Morrison (Belfast, 9 januari 1953)
De Duitse dichter, schrijver, columnist en journalist Kurt Tucholsky werd geboren in Berlijn op 9 januari 1890. Zie ook alle tags voor Kurt Tucholsky op dit blog.
Deutscher Abend
Nun gönnt die Firma stillen Abendfrieden
dem Arbeitsmann, den Mädels, dem Kommis -
nun sitzt ganz Deutschland um den runden, lieben
gedeckten Tisch und sieht aufs Visavis.
Da liegt das Land: ganz schwarz und blau und dunkel.
Es klirrt der Wind im Telegraphendraht.
Ein gelbes Fenster grüßt dich mit Gefunkel:
hier spielt der Förster seinen Dauerskat.
Man hebt die Zeitung, läßt sie wieder sinken,
die Welt, ihr Lieben, geht den alten Lauf -
hieraufbezüglich kann man einen trinken,
die Pfeife qualmt, nun steigt der Mond herauf.
Und hundert Mimen spreizen ihre Glieder,
und hundert Bürger füllen sich mit Bier ...
Und hundert Mädchen summen kleine Lieder,
denn morgen, morgen muß er fort von hier.
O Herr, so wie wir hinieden krauchen,
so segne Land und Leute und Kompott.
Verlaß dich drauf: wir könnens brauchen,
wir könnens brauchen, lieber Gott!

Rosen auf den Weg gestreut
Ihr müsst sie lieb und nett behandeln,
erschreckt sie nicht - sie sind so zart!
Ihr müsst sie Palmen sie umwandeln,
getreulich ihrer Eigenart!
Pfeift eierm Hunde, wenn er sie ankläfft:
küsst die Faschisten, wo ihr sie trefft!
Wenn sie in ihren Sälen hetzen,
sagt, "Ja und Amen - aber gern!
Hier habt ihr mich - schlagt mich in Fetzen!"
Und prügeln sie, so lobt den Herrn.
Denn Prügeln ist doch ihr Geschäft!
Küsst die Faschisten, wo ihr sie trefft!
Und schießen sie: du lieber Himmel,
schätzt ihr das Leben so hoch ein?
Das ist ein Pazifisten-Fimmel!
Wer möchte nicht gern Opfer sein?
Und spürt ihr auch in euerm Bauch
den Hitlerdolch, tief, bis zum Heft:
Küsst die Faschisten, wo ihr sie trefft!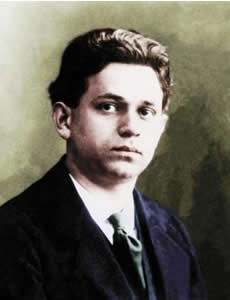 Kurt Tucholsky (9 januari 1890 - 21 december 1935)
Zie voor nog meer schrijvers van de 9e januari ook mijn vorige twee blogs van vandaag.
09-01-2016 om 14:56 geschreven door Romenu

Tags:Bas Heijne, Benjamin Lebert, Wessel te Gussinklo, Simone de Beauvoir, Theodor Holman, Danny Morrison, Kurt Tucholsky, Romenu



Pierre Guyotat, Heiner Müller, Pierre Combescot, Gisbert Haefs, Karel Čapek, Klaus Schlesinger, Wilbur Smith
De Franse schrijver Pierre Guyotat werd geboren op 9 januari 1940 in Bourg-Argental. Zie ook alle tags voor Pierre Guyotat op dit blog.
Uit: Coma
"Ou bien, c'est la fusion avec le monde, ma disparition dans tout ce qui me touche, que je vois, et dans tout ce que je ne vois pas encore. Sans doute ne puis-je alors supporter de n'être qu'un seul moi, devant tous ces autres moi et d'être immobile malgré l'effervescence de mes sens, d'être immobile dans cet espace où l'on saute, s'élance, s'envole…
Plutôt mourir (comme peut « mourir » un enfant) que de ne pas être multiple, voire multiple jusqu'à l'infini.
Quelle douleur aussi de ne pouvoir se partager, être, soi, partagé, comme un festin par tout ce qu'on désire manger, par toutes les sensations, par tous les êtres : cette dépouille déchiquetée de petit animal par terre c'est moi… si ce pouvait être moi ! »
(…)
«Malgré mon enjouement –la douleur ou l'avant-douleur provoque toujours en moi une euphorie de verbe et d'empathie-, d'être ainsi marqué, même aux jambes, pris entre l'âge avancé des onze patients et l'obscurité carrelée, vétuste, du lieu dans lequel je vois et sens aussi les espaces du passé : infirmerie de collège, boiseries d'hospice, en quelque sorte mon commencement dans la collectivité humain, j'éprouve –mais à partir de quel « je » déjà ?- et tais à mes proches une sensation, dont j'attends que l'opération me délivre, d'inexistence entre deux vieilleries, de dépouillement, d'échec, d'abandon par la Lumière, d'humiliation froide, d'oubli."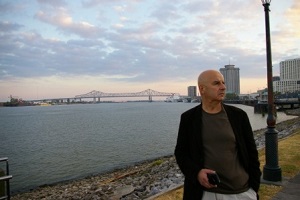 Pierre Guyotat (Bourg-Argental, 9 januari 1940)
De Duitse theatermaker, schrijver, dichter, regisseur en intendant Heiner Müller werd geboren in Eppendorf (Saksen) op 9 januari 1929. Zie ook alle tags voor Heiner Müller op dit blog.
Selbstbildnis zwei Uhr nachts
Am 20. August 1959
An der Schreibmaschine sitzen. Blättern
In einem Kriminalroman. Am Ende
Wissen, was du jetzt schon weißt:
Der glattgesichtige Sekretär mit dem starken Bartwuchs
Ist der Mörder des Senators
Und die Liebe des jungen Sergeanten der Mordkommision
Zur Tochter des Admirals wird erwidert.
Aber du wirst keine Seite auslassen.
Manchmal beim Umblättern ein schneller Blick
Auf das leere Blatt in der Schreibmaschine.
Das wird uns also erspart bleiben. Wenigstens etwas.
In der Zeitung stand: irgendwo ist ein Dorf
Dem Erdboden gleich gemacht worden durch Bomben.
Das ist bedauerlich, aber was geht es dich an.
Der Sergeant ist gerade dabei den zweiten Mord zu verhindern
Obwohl die Admiralstochter ihm (zum erstenmal!)
Die Lippen hinhält, Dienst ist Dienst.
Du weißt nicht, wie viele tot sind, die Zeitung ist weg.
Nebenan träumt deine Frau von ihrer erster Liebe.
Gestern hat sie versucht sich aufzuhängen. Morgen
Wird sie sich die Pulsadern aufschneiden oder wasweißich.
Wenigstens hat sie ein Ziel vor den Augen.
Das sie erreichen wird, so oder so
Und das Herz ist ein geräumiger Friedhof.
Die Geschichte der Fatima im Neuen Deutschland
War so schlecht geschrieben, daß du darüber gelacht hast.
Die Folter ist leichter zu lernen als die Beschreibung der Folter.
Der Mörder ist in die Falle gegangen
Der Sergeant schließt den Preis in die Arme.
Jetzt kannst du schlafen. Morgen ist wieder ein Tag.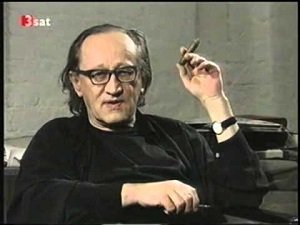 Heiner Müller (9 januari 1929 – 30 december 1995)
De Duitse schrijver en vertaler Gisbert Haefs werd geboren op 9 januari 1950 in Wachtendonk, Nordrhein-Westfalen. Zie ook alle tags voor Gisbert Haefs op dit blog.
Uit:Die Rache des Kaisers
"Als ich die ersten Schüsse hörte, war ich tief im Wald. Ich hatte kaum Erfahrung mit Feuerwaffen und überlegte einige Momente, was dieses ferne Geräusch bedeuten mochte.
Dann erinnerte ich mich an die Soldaten des Kurfürsten, an die Vorführung ihrer neuen Hakenbüchsen, und ich lief los, denn die Schüsse kamen vom Tal her. Vom Dorf, wo die anderen waren, die Eltern und die Geschwister ... Ich dachte nicht mehr. Etwas wie schwerer, klumpiger Brei schien mich auszufüllen, wollte in die Kehle steigen; ich würgte es hinunter, und ohne nachzudenken wußte ich, daß es Angst war. Der Tau auf den Moosflächen, eben noch köstlich frisch zwischen den Zehen, schnitt eisig in die bloßen Füße.
Am flachen Stein unter der Eiche hielt ich an, um die beiden Körbe mit Pilzen und Beeren zu den Schuhen, der Jacke und der kleinen Armbrust zu stellen. Vorhin, beim Ausziehen der Schuhe und der Jacke, hatte ich noch an das teils vorwurfsvolle, teils belustigte Lächeln der Mutter gedacht, als sie die herbstliche Kälte im Wald erwähnte. »Zieh dich wärmer an, Jakko, und zieh nicht gleich wieder alles aus, wenn ich dich nicht mehr sehe.« Die Mutter. Der Vater. Die beiden Schwestern. Der kleine Bruder. Die hundert anderen Männer, Frauen und Kinder im Dorf. Ich unterdrückte das Keuchen und lauschte. Schüsse, kein Zweifel. Waffengeklirr. Und Schreie."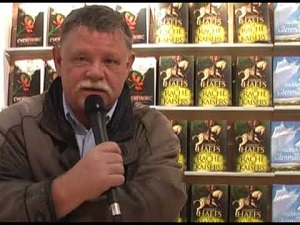 Gisbert Haefs (Wachtendonk, 9 januari 1950)
De Franse schrijver en journalist Pierre Combescot werd geboren op 9 januari 1940 in Limoges. Zie ook alle tags voor Pierre Combescot op dit blog.
Uit:Les Filles du Calvaire
"J'ai vécu dix fois plus intensément que tout ce qui est vivant et je meurs mille fois plus profondément. J'ai aimé la vie mais ma plus grande joie aura été de la rompre comme, tant de fois, je me suis amusé à briser le silence par le rire. Je ne connais ni le chagrin ni l'allégresse, le plaisir non plus que la douleur, mais je peux pleurer, jubiler, rire et gémir tout à la fois, immensément. Je suis le CIRQUE."
(…)
« Avec ses guêtres, sa canne en bois d'amourette, ses cheveux finement argentés qu'il gominait avec soin, sa taille encore bien prise, un séducteur des années trente. Pas étonnant donc qu'il fût devenu, de la Bastille à la République, le tombeur des rombières. On le connaissait aussi dans le quartier sous le nom de Chipolata. C'était son nom d'artiste. En effet, il était l'un des derniers clowns tristes, la race était en voie de disparition. »
(…)
«Emma découvrait, à la lueur rose de la lampe du petit guéridon, un monstre. Pire la caricature de
sa vie et de ses amours...
Cette chose molle, décolorée, poisseuse qu'elle avait sentie l'envahir quelques instants auparavant dans la rue, et qui lui était tombée dessus comme un poulpe, avait pris enfin corps, pour devenir cette fille. Cette chair de sa chair dont elle s' était détournée une fois pour toutes avec violence. Un cri de désespoir qu'elle avait cru étouffé au fond d'elle-même:"Arrachez cette enfant de mes entrailles."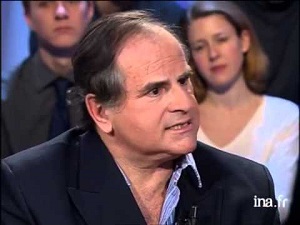 Pierre Combescot (Limoges, 9 januari 1940)
De Tsjechische schrijver Karel Čapek werd geboren op 9 januari 1890 in Malé Svatoňovice, Bohemen, in de toenmalige dubbelmonarchie Oostenrijk-Hongarije. Zie ook alle tags voor Karel Čapek op dit blog.
Uit: The Absolute at Large (Vertaald door David Wyllie)
« On New Year's Day, 1943, Mister G.H. Bondy, the president of MEAS manufacturing industries, read the newspaper just as he did any other day; he ignored reports about the war, avoided the crisis in the government and, with all sails unfurled (as "The People's News" had long since increased its page size to five times what it had been, so that one sheet of it could have been used as the sail on a ship), went straight to the business section. He cruised along the columns for a good while, then he furled his sails and drifted into reverie.
"Coal crisis," he muttered to himself, "pits exhausted; north Moravian coalfields stop operation for summer. Disaster everywhere. We'll have to import coal from Upper Silesia; now, try and work out how much that'll raise the costs of our products, and they talk to me about competition! We're facing disaster; and if the Germans raise their tariffs we might as well just shut up shop. And bank shares have gone down. Oh God, these are tough circumstances! Straitened circumstances, stupid circumstances, circumstances when it's impossible to produce anything! Damn this crisis!"
Mister G.H. Bondy, president of the board of directors, stopped himself. There was something annoying him, and he could not put it off any longer. He wondered what it could be and looked down at the newspaper he had discarded. On the last page he saw three letters that spelt out ION. It must have been just half a word, as the paper had been folded over just in front of these three letters, but he realised that it was these three letters that had been bothering him so oddly. "My God, that must be something to do with inflation," Bondy surmised, "or creation. Or perhaps refrigeration. Shares in the nitrogen industry must have fallen. More recession, that's awful. Petty, ridiculous straitened times. But that's nonsense, who'd put an advert in the paper about refrigeration ? More likely it's something that's been lost. It'll say something's been lost, yes, that'll be it."
Still in his bad mood, Mister G.H. Bondy opened his paper once again so that he could dispell the annoyance caused by this unpleasant word, and the word was immediately lost in the chessboard of classified advertisements. He looked hurriedly down one column after another; the word was deliberately hiding from him and that made him all the more cross. Now Mister Bondy started again from the bottom, and finally he was looking in the right place. This vexatious ION was in there somewhere."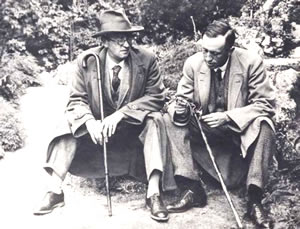 Karel Čapek (9 januari 1890 – 25 december 1938)
Hier met zijn broer Josef (links)
De Duitse schrijver en journalist Klaus Schlesinger werd geboren op 9 januari 1937 in Berlijn. Zie ook alle tags voor Klaus Schlesinger op dit blog.
Uit: David
"Er stand in einer Mauernische, preßte sich eng an die kalte, schmutzige Wand und lauschte den Geräuschen auf der Straße. Sie kamen die Zamenhofa herauf und mußten jetzt auf der Höhe des Gefängnisses sein, also noch zweihundert Schritt von ihm entfernt - aber es konnten auch nur noch fünfzig oder sogar fünfhundert Schritte sein; er konnte es nicht genau ausmachen, denn sein Herz schlug so laut, daß es den Lärm auf der Straße zu übertönen schien. Es gelang ihm nicht, sich zu konzentrieren, so sehr er sich auch Mühe ab. Der Gedanke an seinen Auftrag beherrschte ihn vollkommen.
Er kannte diese Einsätze der Deutschen. Sie riegelten einen ganzen Straßenzug ab und trieben die sich versteckt haltenden Juden zum Umschlagplatz. Er selbst war einmal nur durch Zufall einer solchen Razzia entgangen; seine Eltern und seinen Bruder hatte man mitgenommen und deportiert. Aber das war schon lange her - bald ein Jahre - und er lebte seitdem bei Onkel Dolek und den anderen Organisierten im Bunker.
Sein Standort war nicht sehr günstig, denn der hintere Ausgang des Raumes war von heruntergefallenem Trümmerschutt versperrt, und es blieb ihm nur die Möglichkeit, hier zu warten und zu hoffen, dass man ihn nicht entdecke, oder die gegenüberliegenden Häuser zu erreichen und durch die Kellergänge zu entkommen. Er kannte das komplizierte System der unterirdischen Gänge dank Onkel Dolek recht gut, denn er hatte ihn oft begleitet, wenn der Onkel mit einem Maurertrupp die Kellerwände durchstieß, um die Verbindung zwischen den Bunkern auch unter der Erde zu ermöglichen. Onkel Dolek hatte die Pläne selbst ausgearbeitet, und manchen Abend hatte er dem Onkel dabei über die Schulter geschaut. Er wollte später einmal Brückenbauer werden, wie Onkel Dolek es war, und der Onkel bereitete ihn darauf vor, so gut es ging. Er war auch heute sicher gewesen, durchzukommen, aber er hatte nicht damit gerechnet, dass Zygmunt Bauers Bunker von den Deutschen gesprengt worden war. Keiner hatte es gewußt; der Kommandeur nicht, nicht Onkel Dolek und nicht die anderen Männer vom Stab, die heute morgen im Zimmer waren."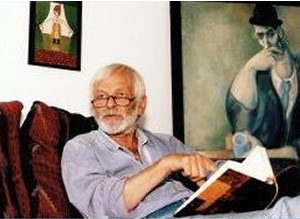 Klaus Schlesinger (9 januari 1937 – 11 mei 2001)
De Zuid-Afrikaanse schrijver Wilbur Addison Smith werd geboren in Broken Hill in Zimbabwe (Rhodesië) op 9 januari 1933. Zie ook alle tags voor Wilbur Smith op dit blog.
Uit: River God
"The river lay heavily upon the desert, bright as a spill of molten metal from a furnace. The sky smoked with heat-haze and the sun beat down upon it all with the strokes of a coppersmith's hammer. In the mirage the gaunt hills flanking the Nile seemed to tremble to the blows.
Our boat sped close in beside the papyrus beds; near enough for the creaking of the water buckets of the shadoof, on their long, counter-balanced arms, to carry from the fields across the water. The sound harmonized with the singing of the girl in the bows.
Lostris was fourteen years of age. The Nile had begun its latest flood on the very day that her red woman's moon had flowered for the first time, a coincidence that the priests of Hapi had viewed as highly propitious. Lostris, the woman's name that they had then chosen to replace her discarded baby-name, meant `Daughter of the Waters'.
I remember her so vividly on that day. She would grow more beautiful as the years passed, become more poised and regal, but never again would that glow of virgin womanhood radiate from her so overpoweringly. Every man aboard, even the warriors at the rowing-benches, were aware of it. Neither I nor any one of them could keep our gaze off her. She filled me with a sense of my own inadequacy and a deep and poignant longing; for although I am a eunuch I was gelded only after I had known the joy of a woman's body.
'Taita,' she called to me, `sing with me!' And when I obeyed she smiled with pleasure. My voice was one of the many reasons that, whenever she was able, she kept me near her; my tenor complemented her lovely soprano to perfection. We sang one of the old peasant love songs that I had taught her, and which was still one of her favourites:
My heart flutters up like a wounded quail when I see my beloved's face and my cheeks bloom like the dawn sky to the sunshine of his smile."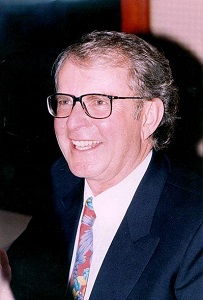 Wilbur Smith (Broken Hill, 9 januari 1933)
Zie voor nog meer schrijvers van de 9e januari ook mijn vorige blog van vandaag.
09-01-2016 om 14:56 geschreven door Romenu

Tags:Pierre Guyotat, Heiner Müller, Pierre Combescot, Gisbert Haefs, Karel Č,apek, Klaus Schlesinger, Wilbur Smith, Romenu



Brian Friel, August Gailit, Chaim Nachman Bialik, Anne Rivers Siddons, Giovanni Papini, Lascelles Abercrombie, Pierre Garnier, Thomas Warton
De Ierse schrijver Brian Friel werd geboren op 9 januari 1929 geboren in Omagh, Noord-Ierland, in een katholiek onderwijzersgezin. Zie ook alle tags voor Brian Friel op dit blog.
Uit: Fathers and Sons
"Fenichka (laughing) He did not. That's another of your stories.
Dunyasha Cross my heart, (into pram) Hello, Mitya. How are you today, my little darling? Are you well? (She spreads out under the sun.) Beautiful. This most be the hottest May ever. (eyes closed) Is that the big fiddle he's playing?
Fenichka You (mow very well it's called a cello.
Dunyasha Sort of nice, isn't it? Bit lonely - like himself.
Fenichka Is he lonely?
Dunyasha You should know. Not much good for dancing.
Fenichka I heard you were dancing last night.
Dunyasha Five this morning. Oh, that heat's lovely.
Fenichka Any good?
Dunyasha You mean did I click? (She sits up.) Tell me this, Fenichka: remember all those young fellows used to be at the dances when you and I went together - all that laughing and all that fun - remember?
Fenichka Yes.
Dunyasha Well, where in God's name have they gone to, those boys? Or haven't they young brothers? All you see now are half-drunk louts that say things like, 'My God, girl, but you're a powerful armful of meat.'
Fenichka laughs. It's true. That's what a big clodhopper said to me last night. And if it's not the clodhoppers it's the usual old lechers with their eyes half-closed and their hands groping your burn.
She sees Pavel entering left with a book under his arm. She gets quickly to her feet. Pavel is the typical 'Europeanized' Russian of the nineteenth century - wears English clothes, speaks French. His manner is jaded but his emotions function fully and astutely.
Jesus, here comes the Tailor's Dummy! He must have spotted you."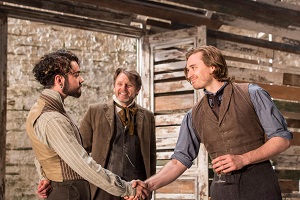 Brian Friel (Omagh, 9 januari 1929)
Scene uit een opvoering in Londen, 2014
De Estlandse schrijver August Gailit werd geboren op 9 januari 1891 in Kuiksilla, Sangaste. Zie ook alle tags voor August Gailit op dit blog.
Uit: Toomas Nipernaadi (Vertaald door P. J. A. Boot.)
"Let's put it like this: I have come here tonight just to say a few nice words to you, and listen to your soft breathing. This is a thought that might come to any decent man, and surely there is no harm in it. Alas, the innkeeper himself, old Küüp, is sleeping here too somewhere, he might wake up and hear a strange man talking. He could well think it's a thief or someone seducing Anne-Mari, and he could take a heavy stick and beat me to death with it. Later he could then publish a little article in the paper about killing a notorious murderer after a fierce shooting. This may indeed happen if you run out of luck. If luck stays with me, however, thing will proceed quite differently. Like this, for example: I sit here, having a nice friendly conversation, suspecting nothing. Suddenly I hear a weak rustling sound, the door opens, a nasty man enters and heads directly towards Anne-Mari. I recognise Küüp himself. Since I love Anne-Mari who is the dearest person to me in the whole world, I immediately attack Küüp, wring his neck, and a few days later the state awards me a medal. If only luck were on my side.
Oh, Anne-Mari, all this is just said in passing, an introduction to a really beautiful story! I am quite impossible today, my head is like a broken sieve, not keeping a single thought.
Perhaps the true story will not begin till I have built a large house for you, and when you run to greet me, smiling all over, arms stretched out. Then I take you in my arms and tell you the real story. It is really not easy to talk to you when you're so far, I don't even know where exactly and how you sleep now. I feel as if I'm talking to the walls, indeed I do."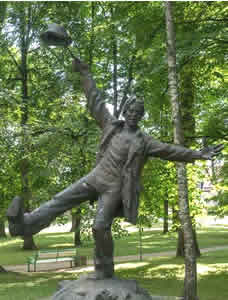 August Gailit (9 januari 1891 – 5 november 1960)
Toomas Nipernaadi - August Gailit monument in het Säde park, Valga
De Hebreeuwse dichter, schrijver en vertaler Chaim Nachman Bialik werd geboren in Radi, Oekraïne, op 9 januari 1873. Zie ook alle tags voor Chaim Nachman Bialik op dit blog.
Summer Is Dying
Summer is dying in the purple and gold and russet
of the falling leaves of the wood,
and the sunset clouds are dying
in their own blood.
In the emptying public gardens
the last strollers break their walk
to lift their eyes and follow
the flight of the last stork.
The heart is orphaned. Soon
the cold rains will be drumming.
'Have you patched your coat for winter!
Stocked potatoes against its coming?'
A Long Bough
A bough sank down on a fence, and fell asleep –
so shall I sleep.
The fruit has fallen; and what do I care
for my root and stock?
The fruit has fallen, the flower is long forgotten,
only leaves remain.
One day a storm will rage and they will fall,
casualties, to earth.
Afterwards, terrible nights.
No respite, no sleep.
I wrestle alone in darkness, batter
my head on the wall.
Spring will blossom again. Only I
hang on to my stem –
bald shoot with no bud and no flower
no fruit and no leaf.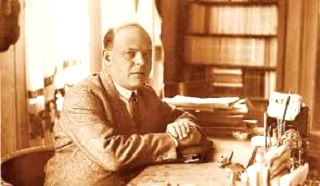 Chaim Nachman Bialik (9 januari 1873 – 4 juli 1934)
De Amerikaanse schrijfster Anne Rivers Siddons werd geboren op 9 januari 1936 in Atlanta, Georgia. Zie ook alle tags voor Anne River Siddons op dit blog.
Uit: Colony
"I thought. I thought of the slow yellow autumn in the swamp and the high honey sun of spring and the eternal silence of the marshes, and the shivering light on them, and the whisper of the spartina and sweet grass in the wind and the little liquid splashes of who-knew-what secret creatures entering that strange old place of blood-warm half earth, half water. I thought of the song of all the birds that I knew, and the soft singsong of the coffee-skinned women who sold their coiled sweet-grass baskets in the market and on Meeting Street. I thought of the glittering sun on the morning harbor and the spicy, somehow oriental smells from the dark old shops, and the rioting flowers everywhere, heavy tropical and exotic. I thought of the clop of horses' feet on cobblestones and the soft, sulking, wallowing surf of Sullivan's Island in August, and the countless small vistas of grace and charm wherever the eye fell; a garden door, a peeling old wall, an entire symmetrical world caught in a windowpane. Charlestone simply could not manage to offend the eye. I thought of the candy colors of the old houses in the sunset, and the dark secret churchyards with their tumbled stones, and the puresweet bells of Saint Michael's in the Sunday morning stillness. I thought of my tottering piles of books in the study at Belleau and the nights before the fire when my father told me of stars and butterflies and voyages, and the silver music of mathematics. I thought of hot, milky sweet coffee in the mornings, and the old kitchen around me, and Aurelia's gold smile and quick hands and eyes rich with love for me."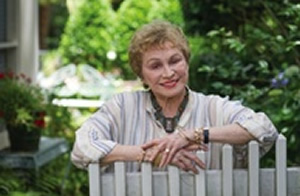 Anne Rivers Siddons (Atlanta, 9 januari 1936)
De Italiaanse schrijver Giovanni Papini werd geboren op 9 januari 1881 in Florence. Zie ook alle tags voor Giovanni Papini op dit blog.
Uit:Life of Christ (Vertaald door Dorothy Canfield Fisher)
"Foe five hundred years those who call themselves free spirits bemuse they prefer prison life to army service have been try-ing desperately to kill Jesus a second time—to kill Him in the hearts of men. The army of His enemies assembled to bury Him as soon as they thought they heard the death-ratde of Christ's second death. Presumptuous donkeys mistaking libraries for their stables, top-heavy brains pretending to explore the highest heavens in philosophy's drifting balloon, professors poisoned by the fatal strong drink of philology and metaphysics, armed themselves. Paraphrasing the rallying-cry of Peter the Her-mit to the crusaders, they shouted "Man wills itl" as they set out on their crusade against the Cross. Certain of them drew on their boundless imaginations to evolve what they considered proof positive of a fantastic theory that the story of the Gospel is no more than a legend from which we can reconstruct the natural life of Jesus as a man, one-third prophet, one-third necromancer, one-third demagogue, a man who wrought no miracles except the hypnotic cure of some obsessed devotees, who did not die on the cross, but came to Himself in the chill of the sepulcher and reappeared with mysterious airs to de-lude men into believing bat He bad risen from the dead. . . ."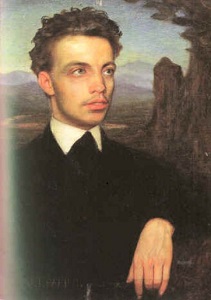 Giovanni Papini (9 januari 1881 - 8 juli 1956)
Zelfportret
De Engelse dichter en criticus Lascelles Abercrombie werd geboren op 9 januari 1881 in Ashton upon Mersey. Zie ook ook alle tags voor Lascelles Abercrombie op dit blog.
The Stream's Song
Make way, make way,
You thwarting stones;
Room for my play,
Serious ones.
Do you not fear,
O rocks and boulders,
To feel my laughter
On your broad shoulders?
So you not know
My joy at length
Will all wear out
Your solemn strength?
You will not for ever
Cumber my play:
With joy and son
I clear my way.
Your faith of rock
Shall yield to me,
And be carried away
By the song of my glee.
Crumble, crumble,
Voiceless things;
No faith can last
That never sings.
For the last hour
To joy belongs:
The steadfast perish,
But not the songs.
Yet for a while
Thwart me, O boulders;
I need for laugher
Your serious shoulders.
And when my singing
Has razed your quite,
I shall have lost
Half my delight.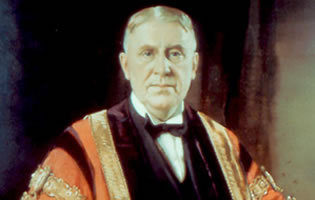 Lascelles Abercrombie (9 januari 1881 – 27 oktober 1938)
De Franse dichter Pierre Garnier werd geboren op 9 januari 1928 in Amiens. Zie ook alle tags voor Pierre Garnier op dit blog.
L'astre noir
Bien trop de sang bien trop de mains
Pour posséder bonne mémoire
Trop de printemps qui prennent faim
Je suis un homme sans Histoire
À qui suffisent les fontaines
Les enfants bleus les perce-neige
Pas de passé et pas d'espoir
Je suis un homme sans Manières
Qui broute sa propre lumière
Comme les astres dans le noir.

Beauté
Beauté
Je passe ma vie à t'unifier
Je dis "la rivière" comme on dit "Le Printemps de Botticelli".
Rivière : un violon, un archet
Et la Beauté s'enquiert de moi
Sans cesse elle doute si je suis
Elle est.
Me cherche-t-elle ? Des voix tombent de ses mains :
Qui es-tu?
Où es-tu?
Quand es-tu?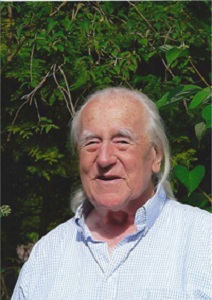 Pierre Garnier (9 januari 1928 – 1 februari 2014)
De Engels dichter en literair criticus Thomas Warton werd geboren in Basingstoke, Hampshire, op 9 januari 1728. Zie ook alle tags voor Thomas Warton op dit blog.
Ode To Sleep
On this my pensive pillow, gentle Sleep!
Descend, in all thy downy plumage drest:
Wipe with thy wing these eyes that wake to weep,
And place thy crown of poppies on my breast.
O steep my senses in oblivion's balm,
And sooth my throbbing pulse with lenient hand;
This tempest of my boiling blood becalm!
Despair grows mild at thy supreme command.
Yet ah! in vain, familiar with the gloom,
And sadly toiling through the tedious night,
I seek sweet slumber, while that virgin bloom,
For ever hovering, haunts my wretched sight.
Nor would the dawning day my sorrows charm:
Black midnight and the blaze of noon alike
To me appear, while with uplifted arm
Death stands prepar'd, but still delays, to strike.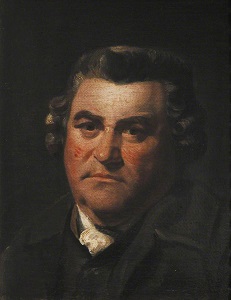 Thomas Warton (9 januari 1728 – 21 mei 1790)
Portret door Sir Joshua Reynolds, 1784
09-01-2016 om 14:53 geschreven door Romenu

Tags:Brian Friel, August Gailit, Chaim Nachman Bialik, Anne Rivers Siddons, Giovanni Papini, Lascelles Abercrombie, Pierre Garnier, Thomas Warton, Romenu



Nora Bossong
De Duitse dichteres en schrijfster Nora Bossong werd geboren op 9 januari 1982 in Bremen. Bossong kreeg in 2001 een beurs voor het eerste literatuur laboratorium Wolfenbüttel. Zij studeerde literatuur aan het Duitse literatuur Instituut in Leipzig en culturele studies, filosofie en vergelijkende literatuurwetenschap aan de Humboldt Universiteit van Berlijn, de Universiteit van Potsdam en de universiteit La Sapienza in Rome. Bossong heeft poëzie en proza gepubliceerd in bloemlezingen, literaire tijdschriften en in haar eigen boeken. In 2006 debuteerde ze met de roman "Gegend". Zij publiceerde verder nog de romans "Weber Protocol" (2009) en "36.9 °"(2015). Haar gedichtenbundel gedichten "Sommer vor den Mauern" (2011) werd in 2012 bekroond met de Peter Huchel Prijs.
Leichtes Gefieder
Vielleicht zu spät, als eine Krähe
unseren Morgen kappt. Ein Schlag.
Und ob sie fällt und ob sie weiterfliegt –
Ich frag zu laut, ob du noch Kaffee magst.
Dein Blick ist schroff, wie aus dem Tag gebrochen.
Es riecht nach Sand. Du fragst mich, ob ich wisse,
dass Krähen einmal weiß gefiedert waren.
Ich lösch die Zigarette aus, ich wünsch mich
weg von hier, ich möchte niemanden,
ich möchte höchstens einen andern sehen.
Du nennst mich: Koronis. Ich zeig zum Fenster:
Sieh doch, die Aussicht hat sich nicht verändert!
Was gehen dich die Stunden an, die du nicht kennst?
Ich will nur Mädchen sein, nicht in Arkadien leben.
Dein Nagel scharrt noch in der Asche,
doch du bist still, als wärst du fort.
Ich bin zu leicht für deine Mythen.
Reglose Jagd
Die Ställe hangabwärts, es heißt, den Hasen
habe ein Marder geholt, ein Fuchs, niemand
ist sicher, man lebt hier selten
des Nachts. Das Haus zu groß
für ein Haus, die Menschen zu reich,
nicht aus meiner Zeit. Dennoch gehen wir
auf die Jagd gemeinsam, durch die verwachsenen
Ränder des Familienerbes, kein Tier
knackt das Unterholz, kein Kadaver
legt seinen Geruch wie ein spukender Ahne
an die Grenze des Grundstücks. Ich glaube, alles
hält die Terrasse verborgen, niemand
folgt mir nach, wie sollten sie auch, meine Tage
liegen anderswo. Nur die Seeadler auf den Pfosten
lassen mich nicht aus dem Blick, ich fühle
ihre gefeilten Augen mir in den Nacken starren,
bis ich stürze, doch das ist unwesentlich, nur
eine kurzfristige Veränderung des alten Gebäudes.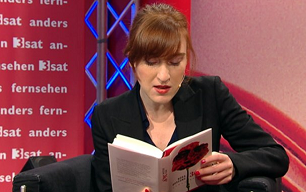 Nora Bossong (Bremen, 9 januari 1982)
09-01-2016 om 00:00 geschreven door Romenu

Tags:Nora Bossong, Romenu



| | |
| --- | --- |
| | |



Inhoud blog


| | |
| --- | --- |
| | David Leavitt, Jo Govaerts, Rafik Shami, Aart van der Leeuw, Pascal Mercier, Franca Treur, Jean Anouilh, Anna Achmatova |
| | Richard Bach, Cornelia Schmerle, Wolfgang Koeppen, Urs Jaeggi, Robert C. Hunter, Hanneke van Eijken, Will Shutt |
| | Nescio, Juliën Holtrigter, Jaap Robben, Willie Verhegghe, Erich Maria Remarque, Dan Brown, Aaro Hellaakoski, Henry Rider Haggard, Xavier Grall |
| | Ed Leeflang, Thomas Blondeau, Anne Carson, Adam Zagajewski, Ian McEwan, Alon Hilu, Jean-Paul Sartre, Stanley Moss, Machado de Assis |
| | Vikram Seth, Paul Muldoon, Kurt Schwitters, Jean-Claude Izzo, Silke Andrea Schuemmer, Carel van Nievelt, Robert Rozhdestvensky, Laure Wyss, Lillian Hellman |
| | Salman Rushdie, Sybren Polet, Josef Nesvadba, Osamu Dazai, José Rizal, Friedrich Huch, Gustav Schwab, Elke Geurts, Claudia Gabler |
| | Richard Powers, Marije Langelaar, Raymond Radiguet, Geoffrey Hill, Bert Schierbeek, Aster Berkhof, Karin Fellner, Mirjam Pressler, Ivan Gontsjarov |
| | Voor vader (Hans Lodeizen) |
| | Das Senfkorn (Meister Eckhart) |
| | Peter Rosei, Kamel Daoud, Gail Jones, Ron Padgett, Ward Ruyslinck, Adriaan van der Hoop jr, Hanna Johansen, Max Dendermonde, Tom Hofland |
| | Hanna Johansen, James Weldon Johnson, Henry Lawson, Ferdinand Freiligrath, Henrik Wergeland, John Hersey, Felix Hartlaub, Ossip Schubin |
| | Birthdays (Robert W. Service) |
| | Joël Dicker, August Willemsen, Theo Thijssen, Ronelda Kamfer, Frans Roumen |
| | Maria Dermoût, Christian Bauman, Silke Scheuermann, Hugo Borst, Ramon Lopez Velarde, Roland Dorgelès, François-Xavier Garneau, Emma Cline, Hannah van Wieringen |
| | Alex Boogers, Lieve Joris, Allard Schröder, John van Ierland, Peter O. Chotjewitz, Harriet Beecher Stowe, Hermann Kant, Jerzy Kosiński, Thomas Graftdijk |
| | Fernando Pessoa, Thomas Heerma van Voss, Willem Brakman, Virginie Despentes, William Butler Yeats, Tristane Banon, Marcel Theroux, Lode Zielens, Dorothy L. Sayers |
| | Christoph Meckel, Wolfgang Herrndorf, Anne Frank, Renan Demirkan, Djuna Barnes, Sandro Penna, Johanna Spyri H. C. Artmann, Günter Nehm |
| | William Styron, Sophie van der Stap, N. P. van Wyk Louw, Renée Vivien, Jean-Pierre Chabrol, Ben Jonson, Yasunari Kawabata, Athol Fugard, Nnimmo Bassey |
| | Magdalene—The Seven Devils (Marie Howe) |
| | Louis Couperus, D. Hooijer, Jacques Perk, James Salter, Mensje van Keulen, Jan Brokken |
| | Saul Bellow, Ion Creanga, Oktay Rifat, Peter Kurzeck, Antun Mihanović, Tijl Nuyts |
| | Maarten Doorman, Paul Beatty, Xander Michiel Beute, Anton Roothaert, Mirko Bonné, Curzio Malaparte, Jian Ghomeshi, Charles Webb, Rudolf Borchardt |
| | Willy Roggeman, Jurij Brězan, José Antonio Ramos Sucre, Akaki Zereteli, John Gillespie Magee jr., Bertha von Suttner |
| | Marguerite Yourcenar, Nino Haratischwili, Lutz Seiler, Ulf Stolterfoht, Péter Gárdos, Gwen Harwood, H. J. Friedericy, Udo Kawasser, Frank Keizer |
| | Marie Howe |
| | Het leven in juni (Marjoleine de Vos) |
| | Orhan Pamuk, Monika Mann, Nikki Giovanni, Harry Crews, Louise Erdrich, Mascha Kaléko, Jan Engelman, Gwendolyn Brooks, Elizabeth Bowen |
| | Thomas Mann, Aleksandr Poesjkin, Sarah Dessen, Jean Cayrol, Pierre Corneille, Hendrik van Teylingen, V. C. Andrews, Frank Gericke |
| | Dolce far niente, Groen-grijs gebied (Jesse Laport) |
| | Federico García Lorca, Adriaan Morriën, Ken Follett, Paul Farley, Geoff Dyer |
| | Ralf Thenior, Marie Ndiaye, Erasmus Schöfer, Buddy Wakefield, Yaak Karsunke, Charles Dickinson, Dana Bönisch, Elizabeth Jolley, Apollon Maykov |
| | Het laatste avondmaal (Nicolaas Beets) |
| | Allen Ginsberg, Philippe Djian, Maarten van Buuren, Solomonica de Winter, Monika Maron, Larry McMurtry, Norbert Gstrein, Wolfgang Cordan, Gerhard Zwerenz |
| | Carlo Michelstaedter, Kathleen E. Woodiwiss, Eugène Van Oye, Pedro Mir, Detlev von Liliencron, Friederike Brun, Otto Erich Hartleben, Philippe Quinault |
| | Jim Knipfel, Marcel Reich-Ranicki, Sibylle Berg, Carol Shields, Jean Nelissen, Thomas Hardy |
| | Markies De Sade, Dorothy West, Max Aub, Karl Gjellerup, Barbara Pym |
| | Patrick Besson, John Masefield, Ferdinand Raimund, Peter de Mendelssohn, Petra Morsbach, Colleen McCullough, Macedonio Fernández, Wilfred Campbell, Vicky Francken |
| | C. Buddingh'-prijs voor Radna Fabias |
| | Love's Choice (Malcolm Guite) |
| | Mariae Heimsuchung (Rainer Maria Rilke) |
| | Walt Whitman, Frank Goosen, Gabriel Barylli, Konstantin Paustovski, Svetlana Alexievich, Ludwig Tieck, Gerd Hergen Lübben, Saint-John Perse, T. T. Cloete |
| | Summer Storm (Bliss Carman) |
| | Elizabeth Alexander, Oscar van den Boogaard, Countee Cullen, Emmanuel Hiel, Martin Jankowski, Alfred Austin, Eddy Bruma, Henri François Rikken, Jan Geerts |
| | Summer in the City, 1949 (Ernest Farrés) |
| | André Brink, Eduard Escoffet, G. K. Chesterton, Bernard Clavel, T. H. White, Hans Weigel, Alfonsina Storni, Max Brand, Joel Benton |
| | Ein Sommergedicht (Thomas Gsella) |
| | Ad Zuiderent, Leo Pleysier, Adriaan Bontebal, Guntram Vesper, Frank Schätzing, Maeve Binchy, Ian Fleming, Sjoerd Leiker, Vladislav Chodasevitsj |
| | Dolores Dorantes |
| | St. Matthew (D. H. Lawrence) |
| | Niels 't Hooft, Jan Blokker, Linda Pastan, Louis-Ferdinand Céline, Georges Eekhoud, Said, John Cheever, John Barth |


Gastenboek


Druk op onderstaande knop om een berichtje achter te laten in mijn gastenboek