E-mail mij


Druk op onderstaande knop om mij te e-mailen.


Romenu


Google


Georg Trakl

Georg Trakl werd op 3 februari 1887 in het conducteurshuis aan de Waagplatz 2 in Salzburg geboren. Zijn vader, Tobias Trakl, was een handelaar in ijzerwaren en zijn moeder, die ook psychische problemen had, was Maria Catharina Trakl, (meisjesnaam Halik). Voorts had hij nog drie broers en drie zussen. Margarethe (doorgaans Grethe genoemd) stond hem het naast, zelfs zodanig dat sommigen een incestueuze verhouding vermoeden. Zijn jeugd bracht hij door in Salzburg. Vervolgens bezocht hij van 1897 tot 1905 het humanistische gymnasium. Om toch een academische opleiding te kunnen volgen, werkte hij tot 1908 in de praktijk bij een apotheker. Sommigen vermoedden dat hij dit vooral deed om zichzelf opiaten te kunnen verschaffen. Bij het uitbreken van WO I werd Trakl als medicus naar het front in Galicië (heden ten dage in Oekraïne en Polen) gestuurd. Zijn gemoedsschommelingen leidden tot geregelde uitbraken van depressie, die verergerd werden door de afschuw die hij voelde voor de verzorging van de ernstig verwonde soldaten. De spanning en druk dreven hem ertoe een suïcidepoging te ondernemen, welke zijn kameraden nochtans verhinderden. Hij werd in een militair ziekenhuis opgenomen in Kraków, alwaar hij onder strikt toezicht geplaatst werd.Trakl verzonk daar in nog zwaardere depressies en schreef Ficker om advies. Ficker overtuigde hem ervan dat hij contact moest opnemen met Wittgenstein, die inderdaad op weg ging na Trakls bericht te hebben ontvangen. Op 4 november 1914, drie dagen voordat Wittgenstein aan zou komen, overleed hij echter aan een overdosis cocaïne


Paul Celan

Paul Celan werd onder de naam Paul Antschel op 23 november 1920 geboren in Czernowitz, toentertijd de hoofdstad van de Roemeense Boekovina, nu behorend bij de Oekraïne. Paul Celans ouders waren Duitssprekende joden die hun zoon joods opvoedden en hem naar Duitse christelijke scholen stuurden. In 1942 werden Celans ouders door de Duitse bezetter naar een werkkamp gedeporteerd en daar vermoord. Hijzelf wist aanvankelijk onder te duiken, maar moest vanaf juli 1942 in een werkkamp dwangarbeid verrichten. Celan overleefde de oorlog. Via Boekarest en Wenen vestigde Celan zich in 1948 in Parijs. Daar was hij werkzaam als dichter, vertaler en doceerde hij aan de prestigieuze Ecole Normale Supérieure. Vermoedelijk op 20 april 1970 beëindigde hij zijn leven zelf door in de Seine te springen.


Gerard Reve

Gerard Reve over: Medearbeiders "God is in de mensen, de dieren, de planten en alle dingen - in de schepping, die verlost moet worden of waaruit God verlost moet worden, door onze arbeid, aangezien wij medearbeiders van God zijn." Openbaring "Tja, waar berust elk godsbegrip op, elke vorm van religie? Op een openbaring, dat wil zeggen op een psychische ervaring van zulk een dwingende en onverbiddelijke kracht, dat de betrokkene het gevoel heeft, niet dat hij een gedachte of een visioen heeft, maar dat een gedachte gedachte of visioen hem bezit en overweldigt."


Simon Vestdijk
Simon Vestdijk (Harlingen, 17 oktober 1898 – Utrecht, 23 maart 1971) was een Nederlands romancier, dichter, essayist en vertaler. Zijn jeugd te Harlingen en Leeuwarden beschreef hij later in de Anton Wachter-cyclus. Van jongs af aan logeerde hij regelmatig bij zijn grootouders in Amsterdam, waar hij zich in 1917 aan de Universiteit van Amsterdam inschrijft als student in de medicijnen. Tijdens zijn studie die van 1917 tot 1927 duurde, leerde hij Jan Slauerhoff kennen.Tot 1932 is hij als arts in praktijken door heel Nederland werkzaam. In 1932 volgt zijn officiële schrijversdebuut met de uitgave van de bundel Verzen in De Vrije Bladen. Doorslaggevend voor Vestdijks uiteindelijke keuze voor de literatuur is zijn ontmoeting in 1932 met Eddy Du Perron en Menno ter Braak. Deze ontmoeting had tot resultaat dat hij redactielid werd van het tijdschrift Forum Kort daarop, in 1933, wordt zijn eerste novelle, De oubliette, uitgegeven. In hetzelfde jaar schrijft hij Kind tussen vier vrouwen, dat, eerst geweigerd door de uitgever, later de basis zal vormen voor de eerste drie delen van de Anton Wachter-romans. In 1951 ontvangt Vestdijk de P.C. Hooftprijs voor zijn in 1947 verschenen roman De vuuraanbidders. In 1957 wordt hij voor het eerst door het PEN-centrum voor Nederland voorgedragen voor de Nobelprijs voor de Literatuur, die hij echter nooit zal krijgen. Op 20 maart 1971 wordt hem de Prijs der Nederlandse Letteren toegekend, maar voor hij deze kan ontvangen overlijdt hij op 23 maart te Utrecht op 72-jarige leeftijd. Vestdijk was auteur van ca. 200 boeken. Vanwege deze enorme productie noemde de dichter Adriaan Roland Holst hem 'de man die sneller schrijft dan God kan lezen'. Andere belangrijke boeken van Simon Vestdijk zijn: "Kind van stad en land" (1936), "Meneer Visser's hellevaart" (1936), "Ierse nachten" (1946), "De toekomst de religie" (1947), "Pastorale 1943" (1948), "De koperen tuin" (1950), "Ivoren wachters" (1951), "Essays in duodecimo" (1952) en "Het genadeschot" (1964).


K.P. Kavafis

K.P. Kavafis werd als kind van Griekse ouders, afkomstig uit Konstantinopel, geboren in 1863 in Alexandrië (tot vandaag een Griekse enclave) waar hij ook het grootste deel van zijn leven woonde en werkte. Twee jaar na de dood van zijn vader verhuist het gezin in 1872 naar Engeland om na een verblijf van vijf jaar naar Alexandrië terug te keren. Vanwege ongeregeldheden in Egypte vlucht het gezin in 1882 naar Konstantinopel, om na drie jaar opnieuw naar Alexandrië terug te gaan. In de jaren die volgen maakt Kavafis reizen naar Parijs, Londen en in 1901 zijn eerste reis naar Griekenland, in latere jaren gevolgd door nog enkele bezoeken. Op de dag van zijn zeventigste verjaardag, in 1933 sterft Kavafis in Alexandrië. De roem kwam voor Kavafis pas na zijn dood, dus postuum. Deels is dat toe te schrijven aan zijn eigen handelswijze. Hij was uiterst terughoudend met de publicatie van zijn gedichten, liet af en toe een enkel gedicht afdrukken in een literair tijdschrift, gaf in eigen beheer enkele bundels met een stuk of twintig gedichten uit en het merendeel van zijn poëzie schonk hij op losse bladen aan zijn beste vrienden.


Thomas Mann


Thomas Mann, de jongere broer van Heinrich Mann, werd geboren op 6 juni 1875 in Lübeck. Hij was de tweede zoon van de graankoopman Thomas Johann Heinrich Mann welke later één van de senatoren van Lübreck werd. Zijn moeder Julia (geboren da Silva-Bruhns) was Duits-Braziliaans van Portugees Kreoolse afkomst. In 1894 debuteerde Thomas Mann met de novelle "Gefallen". Toen Thomas Mann met 21 jaar eindelijk volwassen was en hem dus geld van zijn vaders erfenis toestond - hij kreeg ongeveer 160 tot 180 goldmark per jaar - besloot hij dat hij genoeg had van al die scholen en instituties en werd onafhankelijk schrijver. Kenmerkend voor zijn stijl zijn de ironie, de fenomenale taalbeheersing en de minutieuze detailschildering. Manns reputatie in Duitsland was sterk wisselend. Met zijn eerste roman, Buddenbrooks (1901), had hij een enorm succes, maar door zijn sceptische houding tegenover Duitsland na de Eerste Wereldoorlog veranderde dit volledig. Stelde hij zich tot aan de jaren twintig apolitiek op (Betrachtungen eines Unpolitischen, 1918), meer en meer raakte hij bij het Politiek gebeuren betrokken. Zijn afkeer van het nationaal socialisme groeide, zijn waarschuwingen werden veelvuldiger en heftiger. In 1944 accepteerde hij het Amerikaanse staatsburgerschap. Tussen 1943 en 1947 schreef Mann Doktor Faustus (zie Faust), de roman van de 'Duitse ziel' in de gecamoufleerd geschilderde omstandigheden van de 20ste eeuw. In 1947 bezocht hij voor het eerst sinds de Oorlog Europa, twee jaar later pas Duitsland. In 1952 vertrok hij naar Zwitserland. Op 12 augustus 1955 stierf hij in Zürich. Twintig jaar na zijn dood, in aug. 1975, is zijn literaire nalatenschap geopend: dagboekaantekeningen van 15 maart 1933 tot 29 juli 1955, alsmede notities uit de jaren 1918 tot en met 1921.Belangrijke werken zijn: Der Zauberberg, Der Tod in Venedig, Dokter Faustus , Joseph und seine Brüder en Die Bekenntnisse des Hochstaplers Felix Krull.


Rainer Maria Rilke

Rilke werd op 4 december 1875 geboren in Praag. Hij had al naam gemaakt als dichter met zijn bundels Das Stundenbuch en Das Buch der Bilder, toen hij de literaire wereld versteld deed staan en wereldfaam verwierf met de publicatie van zijn twee delen Neue Gedichte in 1907 en 1908. Hij verzamelde daarin het beste werk uit een van zijn vruchtbaarste periodes, die hij grotendeels doorbracht in Parijs. Rilke was daar diep onder de indruk gekomen van Rodin, bij wie hij een tijdlang in dienst was als particulier secretaris. Rodin, zei hij later, had hem leren kijken. Dit kijken kwam neer op intense concentratie, om het mysterie te kunnen zien 'achter de schijnbare werkelijkheid'. Latere en rijpere werken als Duineser Elegien (1912-1923) en het ronduit schitterende Die Sonette an Orfeus (1924) illustreren Rilkes metafysische visie op het onzegbare, dat haar verwoording vindt in een hermetische muzikale taal. Op 29 december 1926 overlijdt Rilke in het sanatorium in Val-Mont aan de gevolgen van leukemie. Enkele dagen later wordt hij, overeenkomstig zijn wens, begraven op het kerkhof van Raron.


* * * * * * * * * * * * * * * *

| | |
| --- | --- |
| | Over literatuur, gedichten, kunst en cultuur |

26-12-2014

Großstadtweihnachten (Kurt Tucholsky)
Aan alle bezoekers en mede-bloggers een Prettig Kerstfeest!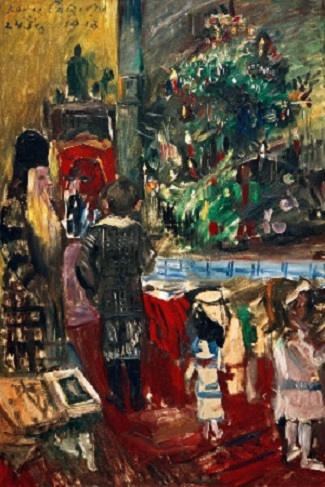 Lovis Corinth, Weihnachtsbescherung, 1913
Großstadtweihnachten
Nun senkt sich wieder auf die heim'schen Fluren
die Weihenacht! die Weihenacht!
Was die Mamas bepackt nach Hause fuhren,
wir kriegens jetzo freundlich dargebracht.
Der Asphalt glitscht. Kann Emil das gebrauchen?
Die Braut kramt schämig in dem Portemonnaie.
Sie schenkt ihm, teils zum Schmuck und teils zum Rauchen,
den Aschenbecher aus Emalch glasé.
Das Christkind kommt! Wir jungen Leute lauschen
auf einen stillen heiligen Grammophon.
Das Christkind kommt und ist bereit zu tauschen
den Schlips, die Puppe und das Lexikohn,
Und sitzt der wackre Bürger bei den Seinen,
voll Karpfen, still im Stuhl, um halber zehn,
dann ist er mit sich selbst zufrieden und im reinen:
»Ach ja, son Christfest is doch ooch janz scheen!«
Und frohgelaunt spricht er vom ›Weihnachtswetter‹,
mag es nun regnen oder mag es schnein,
Jovial und schmauchend liest er seine Morgenblätter,
die trächtig sind von süßen Plauderein.

So trifft denn nur auf eitel Glück hienieden
in dieser Residenz Christkindleins Flug?
Mein Gott, sie mimen eben Weihnachtsfrieden ...
»Wir spielen alle. Wer es weiß, ist klug.«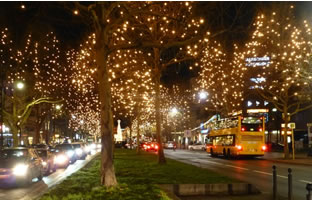 Kurt Tucholsky (9 januari 1890 - 21 december 1935)
Berlijn, Kurfürstendamm. Kurt Tucholsky werd geboren in Berlijn.
Zie voor de schrijvers van de 26e december ook mijn drie vorige blogs van vandaag.
26-12-2014 om 13:00 geschreven door Romenu

Tags:Kerstmis, Kurt Tucholsky, Romenu



David Sedaris, Elizabeth Kostova, Henry Miller, Rainer Malkowski, Mani Beckmann, Alejo Carpentier
De Amerikaanse schrijver David Sedaris werd geboren in Binghamton, New York, op 26 december 1956. Zie ook alle tags voor David Sedaris op dit blog.
Uit: Holidays on Ice
"During the second interview we were asked when we wanted to be elves. This is always a problem question. I listened as the woman ahead of me, a former waitress, answered the question, saying, "I really want to be an elf? Because I think it's about acting? And before this I worked in a restaurant? Which was run by this rally wonderful woman who had a dream to open a restaurant? And it made me realize that it's really really ... important to have a ... dream?"
Everything this woman said, every phrase and sentence, was punctuated with a question mark and the interviewer never raised an eyebrow.
When it was my turn I explained that I wanted to be an elf because it was one of the most frightening career opportunities I had ever come across. The interviewer raised her face from my application and said, "And ...?"
I'm certain that I failed my drug test. My urine had roaches and stem floating in it, but still they hired me because I am short, five feet five inches. Almost everyone they hired is short. One is a dwarf. After the second interview I was brought to the manager's office, where I was shown a floor plan. On a busy day twenty-two thousand people come to visit Santa, and I was told that it is an elf's not to remain merry in the face of torment and adversity. I promised to keep that in mind.
I spent my eight-hour day with fifty elves and one perky, well-meaning instructor in an enormous Macy's classroom, the walls of which were lined with NCR 2152's. A 2152, I have come to understand, is a cash register. The class was broken up into study groups and given assignments. My group included several returning elves and a few experienced cashiers who tried helping me by saying things like, "Don't you even know your personal ID code? Jesus, I had mine memorized by ten o'clock."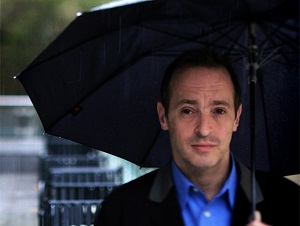 David Sedaris (Binghamton, 26 december 1956)
De Amerikaanse schrijfster Elizabeth Kostova werd geboren op 26 december 1964 in New London, Connecticut. Zie ook alle tags voor Elizabeth Kostova op dit blog.
Uit: The Swan Thieves
"The woman shields her bundle with her arms, with her gloved hands, turning her back on the center of the village as quickly as possible. Her boots click on a patch of ice in the road. Her breath shows pale against the gathering dark. She draws herself together, close, protective, hurrying. Is she leaving the village or hastening toward one of the houses in the last row?
Even the one person watching doesn't know the answer, nor does he care. He has worked most of the afternoon, stroking in the walls of the lanes, positioning the stark trees, measuring the road, waiting for the ten minutes of winter sunset. The woman is an intruder, but he puts her in, too, quickly, noting the details of her clothes, using the failing daylight to brush in the silhouette of her hood, the way she bends forward to stay warm or to hide her bundle. A beautiful surprise, whoever she is. She is the missing note, the movement he needed to fill that central stretch of road with its dirt-pocked snow. He has long since retreated, working now just inside his window — he is old and his limbs ache if he paints out of doors in the cold for more than a quarter of an hour — so he can only imagine her quick breath, her step on the road, the crunch of snow under her sharp boot heel. He is aging, ill, but for a moment he wishes she would turn and look straight at him. He pictures her hair as dark and soft, her lips vermilion, her eyes large and wary.
But she does not turn, and he finds he is glad. He needs her as she is, needs her moving away from him into the snowy tunnel of his canvas, needs the straight form of her back and heavy skirts with their elegant border, her arm cradling the wrapped object. She is a real woman and she is in a hurry, but now she is also fixed forever. Now she is frozen in her haste. She is a real woman and now she is a painting."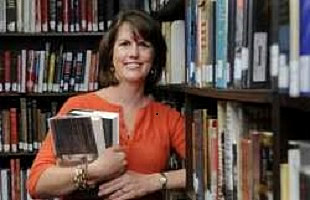 Elizabeth Kostova (New London, 26 december 1964)
De Amerikaanse schrijver Henry Miller werd geboren op 26 december 1891 In New York. Zie ook alle tags voor Henry Miller op dit blog.
Uit: Tropic Of Capricorn
"I was corrupt, in other words, corrupt from the start. It's as though my mother fed me a poison, and though I was weaned young the poison never left my system. Even when she weaned me it seemed that I was completely indifferent; most children rebel, or make a pretence of rebelling, but I didn't give a damn. I was a philosopher when still in swaddling clothes. I was against life, on principle. What principle? The principle of futility. Everybody around me was struggling. I myself never made an effort. If I appeared to be making an effort it was only to please someone else; at bottom I didn't give a rap. And if you can tell me why this should have been so I will deny it, because I was born with a cussed streak in me and nothing can eliminate it. I heard later, when I had grown up, that they had a hell of a time bringing me out of the womb. I can understand that perfectly. Why budge? Why come out of a nice warm place, a cosy retreat in which everything is offered you gratis? The earliest remembrance I have is of the cold, the snow and ice in the gutter, the frost on the window panes, the chill of the sweaty green walls in the kitchen. Why do people live in outlandish climates in the temperate zones, as they are miscalled? Because people are naturally idiots, naturally sluggards, naturally cowards. Until I was about ten years old I never realized that there were "warm" countries, places where you didn't have to sweat for a living, nor shiver and pretend that it was tonic and exhilarating. Wherever there is cold there are people who work themselves to the bone and when they produce young they preach to the young the gospel of work – which is nothing, at bottom, but the doctrine of inertia. My people were entirely Nordic, which is to say idiots. Every wrong idea which has ever been expounded was theirs. Among them was the doctrine of cleanliness, to say nothing of righteousness. They were painfully clean. But inwardly they stank. Never once had they opened the door which leads to the soul; never once did they dream of taking a blind leap into the dark. After dinner the dishes were promptly washed and put in the closet; after the paper was read it was neatly folded and laid away on a shelf; after the clothes were washed they were ironed and folded and then tucked away in the drawers. Everything was for tomorrow, but tomorrow never came. The present was only a bridge and on this bridge they are still groaning, as the world groans, and not one idiot ever thinks of blowing up the bridge."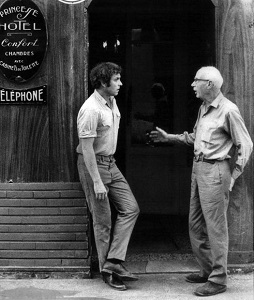 Henry Miller (26 december 1891 – 7 juni 1980)
Hier met de acteur Rip Torn (links) bij de verfilming van Tropic Of Cancer
De Duitse dichter Rainer Malkowski werd geboren op 26 december 1939 in Berlijn-Tempelhof. Zie ook alle tags voor Rainer Malkowski op dit blog.
AUF DEM NACHHAUSEWEG
Eisige Nacht.
Aber der Mann auf dem Gehsteig,
den Kopf im Nacken,
rührt sich nicht.
Sein Blick steckt fest
in einer Sternverwehung.
Wink von oben
Dank für Ihre Post.
Aber gerade als ich im Garten
Ihr Gedicht lesen wollte,
schob sich eine finstere
Wolke vor die Sonne.
Glauben Sie an Fügungen?
Wenn Sie wollen,
schicken Sie mir ein anderes Gedicht.
Für dieses hier
bin ich als Leser verdorben.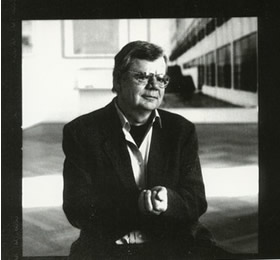 Rainer Malkowski (26 december 1939 – 1 september 2003)
De Duitse schrijver Mani Beckmann (pseudoniem Tom Finnek) werd geboren op 26 december 1965 in Alstätte/Westfalen. Zie ook alle tags voor Mani Beckmann op dit blog.
Uit: Moorteufel
"Aber nie fragten sie nach, wenn ich wortlos meinen Wanderstab ergriff und den Filzhut aufsetzte. Sollte ich jedoch meine Pflichten auf dem Hof vernachlässigen, so würde dies unweigerlich Ärger heraufbeschwören.
»Sie kommt nicht mehr«, murmelte ich und wischte mir die Nässe aus dem Gesicht. Ich schlotterte mittlerweile am ganzen Körper, mir war elend zumute, und eine Art Fieber hatte mich ergriffen. Ich spürte den Regen nicht mehr, auch die Kälte nicht. Und immer wieder murmelte ich: »Sie kommt nicht.«
Schweren Herzens machte ich mich schließlich auf den Heimweg, stiefelte mühsam durch die Heide in Richtung Ahlbeck und erkannte kaum den Boden zu meinen Füßen. Der Weg war lediglich ein Trampelpfad von wenigen Ellen Breite, hier und da von Erikagestrüpp und Heidekraut überwuchert und von Baumwurzeln der umstehenden Kiefern durchzogen, über die ich immer wieder stolperte. Es war inzwischen stockfinster, und es fiel mir schwer, mich zu orientieren.
Ich dachte an die Zeit zurück, als Lotte und ich uns kennengelernt hatten. Zu Beginn des Jahres hatte ich meine Mutter mit dem Einspänner zu dem etwa eine Meile entfernten Nachbarort Oldendorf chauffiert. Sie hatte von der Frau des Amtmannes Boomkamp den Auftrag erhalten, für deren Tochter ein edles Abendkleid zu nähen. Vor ihrer Heirat und bevor es sie ins Münsterland verschlagen hatte, war meine Mutter eine talentierte Schneiderin aus dem Hannoverschen gewesen, und sie nahm auch heute von Zeit zu Zeit noch Aufträge an, um zusätzliches Geld in die Haushaltskasse zu bekommen. Während meine Mutter bei dem »Fräulein Lieselotte« – wie sie uns vorgestellt worden war – Maß nahm, starrte ich die Amtmannstochter wie ein Wesen aus einer fremden Welt an."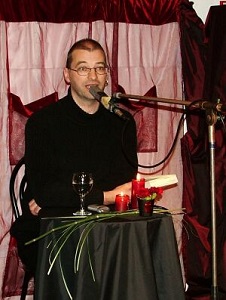 Mani Beckmann (Alstätte, 26 december 1965)
De Cubaanse schrijver, essayist en musicoloog Alejo Carpentier werd geboren in Havana op 26 december 1904. Zie ook alle tags voor Alejo Carpentier op dit blog.
Uit: The Lost Steps (Vertaald door Harriet de Onís)
"In the quarter where the sun should have appeared, the sky was covered by a strange reddish cloud, like smoke, like hot ashes, like a dark pollen that had arisen swiftly, stretching from one horizon to the other. When the cloud moved overhead, it began to rain butterflies on the roofs, the water jars, our shoulders. They were little butterflies, deep amaranth in color, striped in violet, which had come together by myriads in some unknown spot behind the immense jungle, frightened, perhaps, driven away, after multiplying frenziedly, by some cataclysm, some awful occurrence, without witnesses or record. The Adelantado told me that these swarms of butterflies were nothing new in the region, and that when they took place the sun was almost blotted out for the whole day. The burial of the father would have to be carried out by candlelight in a day that was night, reddened by wings."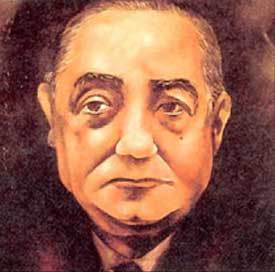 Alejo Carpentier (26 december 1904 - 24 april 1980)
Zie voor nog meer schrijvers van de 26e december ook mijn vorige twee blogs van vandaag.
26-12-2014 om 12:51 geschreven door Romenu

Tags:David Sedaris, Elizabeth Kostova, Henry Miller, Rainer Malkowski, Mani Beckmann, Alejo Carpentier, Romenu



Jean Toomer, Hans Brinkmann, Willy Corsari, Alfred Huggenberger, René Bazin, Julien Benda
De Amerikaanse dichter en schrijver Jean Toomer werd geboren op 26 december 1894 in Washington, D.C. Zie ook alle tags voor Jean Toomer op dit blog.
November Cotton Flower
Boll-weevil's coming, and the winter's cold,
Made cotton-stalks look rusty, seasons old,
And cotton, scarce as any southern snow,
Was vanishing; the branch, so pinched and slow,
Failed in its function as the autumn rake;
Drouth fighting soil had caused the soil to take
All water from the streams; dead birds were found
In wells a hundred feet below the ground--
Such was the season when the flower bloomed.
Old folks were startled, and it soon assumed
Significance. Superstition saw
Something it had never seen before:
Brown eyes that loved without a trace of fear,
Beauty so sudden for that time of year.
A Poem from Transatlantic
Stretch sea
Stretch away sea and land
We are following thee
Thy lead is dangerous
And glorius
Stretch thyself and us
And make us live
To mount the ladder of horizons
Until we step upon the radiant plateau.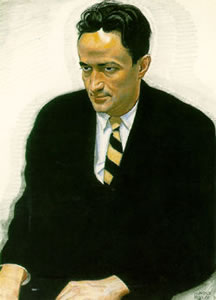 Jean Toomer (26 december 1894 – 30 maart 1967)
Portret door Weinold Reiss
De Duitse dichter, schrijver en criticus Hans Brinkmann werd geboren op 26 december 1956 in Freiberg in Sachsen. Zie ook alle tags voor Hans Brinkmann op dit blog.
Meine Leute

Zombies, Vampire, Lemuren.
Volk, zu dem ich gehöre.
Untot bis in die Frisuren.
Klapperig wie die Friseure.
Handwerker doppelter Böden.
Abgefahrene Fuhren
Mist, auf dem wir verblöden.
Zwielichtige Figuren.

Bringt euch mein Singsang auf Touren?
Hüte ich mit euch Schweine?
Was heißt hier Kampf der Kulturen?
Hättet ihr denn eine?
Sisyphos
So ist das mit seinen Mühen
der schiefen Ebene. Ja,
sie ist uns geneigt, verdammt.
Und einziger Ausblick: am Horizont scheint
Himmel auf Erden zu sein. Er blinzelt,
keine Hand frei, die Kräfte fehlen,
flucht er, springt zur Seite, rast,
rennt hinterher, sieht die Hoffnung zu Tal fahrn.
Erst ganz unten hat er sie wieder,
Kraft für ein Lächeln. Hier ist der Punkt,
wo er weiß, er kommt übern Berg,
er walzt ihn platt, der Verrückte,
nimmt Anlauf.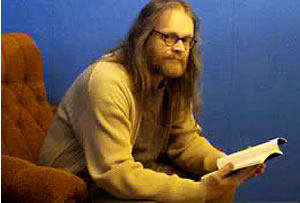 Hans Brinkmann (Freiberg, 26 december 1956)
De Nederlandse schrijfster Willy Corsari (pseudoniem van Wilhelmina Angela Douwes-Schmidt) werd geboren in Sint-Pieters-Jette, Brussel, op 26 december 1897. Zie ook alle tags voor Willy Corsari op dit blog.
Uit: Nummers
"Het hele toneel is een verguld zootje, in alle opzichten. Maar lollig is 't er soms wel,' eindigde ze, plotseling uit haar wrange toon vallend. Hanzi draaide haar sigaret tussen de vingers. (…) Hanzi glimlachte. 'Neen,' zei ze. 'Integendeel. Ik heb allang gemerkt, wat voor een 'standsverschil' er heerst onder de zogenaamde liberale, joviale artiesten. Hoe de een zich verheven voelt boven de ander.
(…)
En ze was heel teleurgesteld toen men haar vertelde, dat met het 'eenzame mannetje' alleen maar een paddestoel bedoeld werd. Nu zong dat liedje weer door haar hoofd, door haar dromen. (…) Hanzi keerde zich af. De vleiende, zoete melodie maakte haar triest en down. Nooit nog had zij zich zo eenzaam gevoeld. Het was alsof dat liedje een verlangen in haar wakker riep, dat gesluimerd had. Naar liefde, tederheid."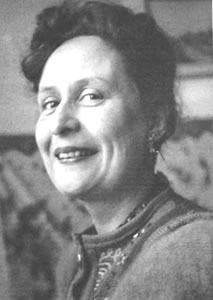 Willy Corsari (26 december 1897 – 11 mei 1998)
De Zwitserse dichter en schrijver Alfred Huggenberger werd geboren op 26 december 1867 in Bewangen nabij Bertschikon. Zie ook alle tags voor Alfred Huggenberger op dit blog.
Wiegenlied
Tine, tine, Wickelkind,
Draussen steht der Rüttelwind,
Langer Bart und bös' Gesicht –
Kindlein schlaf' und fürcht' dich nicht!
Mutter sitzt am Bettchen dein,
Mutter lässt ihn nicht herein.
Tine, tine, Wickelkind,
Weißt du, wie die Englein sind?
Kleidchen, hell wie Sonnenschein –
Holde Knaben, kommt herein!
Steckt die Silberkerzen an,
Dass mein Kindchen schlafen kann!
Der Föhn
Ein graulich Stöhnen in Grund und Schlucht,
Schwer hängt überm Tal der Berge Wucht.
Die Arven lauschen: – Ist er da?...
«Vater, wie sind die Berge nah, –
Ich kann sie fassen mit der Hand!»
Lösch aus die Glut, zertritt den Brand!
Schirm' Gott unsre armen Hütten!
Nun fällt er herein über Grat und Kamm,
Da wehrt keine Wehr, da dämmt kein Damm.
Sein Mantel fliegt, sein Atem geht heiss.
«Vater, wie färbt der See sich weiss!»
Gnad' Gott dem verlornen Schiffersmann,
Der nicht den rettenden Strand gewann!
Der Föhn muss ein Opfer haben.
Die Lauen donnern, der Bergwald kracht,
Das Heer der verdammten Geister lacht.
Kein Herz so hart, es schmilzt im Gebet,
Hilf Gott! Der jüngste Tag ersteht!
«Vater, was glüht im Tal so rot?»
Ein Glöcklein bettelt durch Graus und Not,
Sein Schrei geht im Sturm verloren.

Alfred Huggenberger (26 december 1867 – 14 februari 1960)
De Franse schrijver René Bazin werd geboren op 26 december 1853 in Angers. Zie ook alle tags voor René Bazin op dit blog.
Uit: Les Noëllet
« Parvenu au point culminant du chemin, et près de descendre vers la Genivière, Pierre Noellet arrête un instant la Huasse, et se dresse, les yeux tournés à droite, vers une masse sombre comme une tache noire dans le crépuscule. C'est le château de la Landehue dans l'ombre de ses grands arbres. Un point ardent brille à l'une des fenêtres : « Ils sont arrivés ! » pense le jeune gars. Ses yeux s'animent, il sourit. Pourquoi ? une joie d'enfant, des souvenirs qui lui reviennent. Ç'a été si triste, tout l'été, de voir cette maison fermée, sans maître, sans vie. Pour la première fois, M. Hubert Laubriet a passé la belle saison loin de la Landehue. Dès lors, plus de train de voitures et d'invités, plus de chasse, plus de fanfares, plus rien. Mais les hôtes du château sont revenus, et la preuve en est sûre.
Pierre Noellet est content, et, talonnant la Huasse, il se met, pour s'annoncer, à siffler une chanson du pays.
Au même moment, M. Laubriet entrait dans la cour de la Genivière, formée par trois bâtiments : la grange le long du chemin ; puis, perpendiculaires à cette première construction, et séparées d'elle par un large passage, l'habitation du fermier d'un côté, l'étable et l'écurie de l'autre. Du dernier côté, rien ne fermait la vue : c'étaient des cimes d'arbres descendant le ravin de l'Èvre, et, par-dessus, la vallée ouverte.
Le châtelain aimait le site de la Genivière, métairie qui avait jadis appartenu à la famille de sa femme, il aimait surtout le métayer, un des hommes les meilleurs et les plus riches du pays. Il allongea son visage maigre et fin, encadré de favoris gris, au-dessus de la demi-porte d'une pièce, tout à l'extrémité de la maison.
– Bonjour, métayère ! dit-il.
La métayère, ayant achevé de mettre le couvert, s'apprêtait à tremper la soupe. Un large pain rond appuyé sur la hanche, elle coupait, d'un geste régulier, des tranches de pain qui s'amoncelaient au creux de la soupière."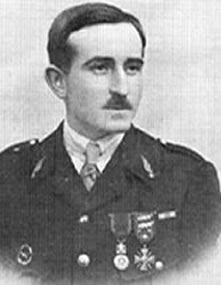 René Bazin (26 december 1853 – 19 juli 1932)
De Franse schrijver en filosoof Julien Benda werd geboren op 26 december 1867 in Parijs. Zie ook alle tags voor Julien Benda op dit blog.
Uit: The Treason of the Intellectuals (Vertaald door Richard Aldington)
"I can point to other sorts of pacifism, whose chief result I dare to say is to weaken the cause of peace, at least among serious-minded persons:—
(a) First, there is the pacifism I shall call "vulgar," meaning thereby the pacifism which does nothing but denounce "the man who kills," and sneer at the prejudices of patriotism. When I see certain teachers, even if they are Montaigne, Voltaire, and Anatole France, whose whole case against war consists in saying that highwaymen are no more criminal than leaders of armies, and in laughing at people who kill each other because one party is dressed in yellow and the other in blue, I feel inclined to desert a cause whose champions oversimplify things to this extent, and I begin to feel some sympathy for the impulses of profound humanity which created the nations and which are thereby so grossly insulted.
(b) Mystic pacifism, by which I mean the pacifism which is solely animated by a blind hatred of war and refuses to inquire whether a war is just or not, whether those fighting are the attackers or the defenders, whether they wanted war or only submit to it. This pacifism is essentially the pacifism of the people (and that of all the so-called pacifist newspapers) and was strikingly embodied in 1914 by a French writer who, having to judge between two fighting nations one of which had attacked the other contrary to all its pledges while the other was only defending itself, could do nothing but intone "I have a horror of war" and condemned them both equally. It is impossible to exaggerate the consequences of this behavior, which showed mankind that mystic pacifism, just like mystic militarism, may entirely obliterate the feeling of justice in those who are smitten with it."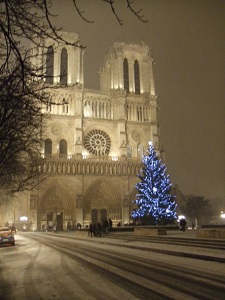 Julien Benda (26 december 1867 – 7 juni 1956)
Notre-Dame de Paris
Zie voor nog meer schrijvers van de 26e december ook mijn vorige blog van vandaag.
26-12-2014 om 12:41 geschreven door Romenu

Tags:Jean Toomer, Hans Brinkmann, Willy Corsari, Alfred Huggenberger, René Bazin, Julien Benda, Romenu



Thomas Gray Jean Galtier-Boissière, Ernst Moritz Arndt, Johann Gaudenz von Salis-Seewis, E. D. E. N. Southworth, Jean-François de Saint-Lambert
De Engelse dichter en geleerde Thomas Gray werd geboren op 26 december 1716 in Londen. Zie ook alle tags voor Thomas Gray op dit blog.
The Fatal Sisters (Fragment)
We the reins to slaughter give;
Ours to kill, and ours to spare;
Spite the dangers he shall live.
(Weave the crimson web of war!)

They whom once the desert beach
Pent within its bleak domain,
Soon their ample sway shall stretch
O'er the plenty of the plain.

Low the dauntless earl is laid,
Gored with many a gaping wound;
Fate demands a nobler head;
Soon a king shall bite the ground.

Long his loss shall Eirin weep
Ne'er again his likeness see;
Long her strains in sorrow steep,
Strains of immortality!

Horror covers all the heath;
Clouds of carnage blot the sun.
Sisters, weave the web of death;
Sisters, cease, the work is done.

Hail the task, and hail the hands!
Songs of joy and triumph sing!
Joy to the victorious bands
Triumph to the younger king.

Mortal, thou that hear'st the tale,
Learn the tenor of our song.
Scotland, through each winding vale
Far and wide the notes prolong.

Sisters, hence with spurs of speed;
Each her thundering falchion wield;
Each bestride her sable steed.
Hurry, hurry to the field!

Thomas Gray (26 december 1716 – 30 juli 1771)
Portret door Arthur Pond, ca. 1731
De Franse schrijver, polemist en journalist Jean Galtier-Boissière werd geboren op 26 december 1891 in Parijs. Zie ook alle tags voor Jean Galtier-Boissière op dit blog.
Uit: Mémoires d'un Parisien (Nos amours de jeunesse)
« La plus jolie femme a une petite déficience: duvet follet ombrageant la lèvre supérieure, grain de beauté un peu épanoui ou encore une cheville légèrement plus forte que l'autre. Le soupirant s'emparait de cette tare minuscule et la rappelait sans cesse, jusqu'au jour où la dame lui cédait, pour échapper à l'obsession.
Maintenant que j'ai abandonné la compétition, je peux donner un aperçu sur ma méthode personnelle. J'ai toujours procédé par coups de foudre réciproques. C'est une habitude à prendre que de les provoquer. L'objectif du séducteur express doit être, après quelques échanges d'aimables propos, de devenir très rapidement l'intime de sa partenaire en lui donnant l'impression qu'elle le connaît depuis longtemps. La réputation d'être un tombeur est évidemment d'un grand secours et l'on rappellera toujours cette pertinente réplique d'un séducteur d'Anouilh :
«Cette petite ne connaît pas le Tout-Paris; elle ne sait pas que je suis irrésistible !»
On n'est plus à l'époque de La Princesse de Clèves ou de Dominique, alors que le siège d'une belle se prolongeait pendant des années. L'auto puis l'avion ont changé le rythme de nos vies. L'offensive éclair règle désormais la progression des rapports entre partenaires de sexe différents. Milieux et classes sociales ne jouent pas. Après une première entrevue rapidement conduite avec constante application de la formule du duel: «Le terrain gagné n'est jamais rendu», la seconde rencontre doit être décisive. Pourquoi retarder un plaisir qui s'annonce réciproque."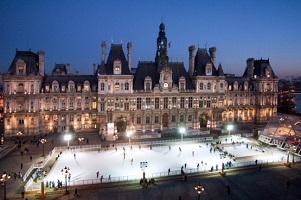 Jean Galtier-Boissière (26 december 1891 – 22 januari 1966)
Parijs, Hotel-de-Ville in de Kersttijd
De Duitse dichter en schrijver Ernst Moritz Arndt werd op 26 december 1769 in Groß-Schoritz geboren op het eiland Rügen. Zie ook alle tags voor Ernst Moritz Arndt op dit blog.
Trost in Christo
Ich bin des Lebens müde,
Der eitlen Eitelkeit,
O komm, du Gottesfriede,
Und nimm mich aus dem Streit,
Nimm mich in deine Ruh',
In deine stillen Freuden,
Und schließe bittern Leiden
Des Wahns Erinnrung zu.
Zuviel hab' ich geduldet,
Gekämpfet überlang,
Gesündigt und verschuldet,
Drum ist mir weh und bang;
Ich weiß nicht aus noch ein
Auf diesen biestern Straßen,
Ich wäre gar verlassen,
Wär' Jesus Christ nicht mein.
Ich wäre längst vergangen,
Wär' Jesus Christ nicht mein,
In Zittern und in Bangen,
In Sündenangst und Pein,
In tiefer Seelennot,
Wär' er, das Licht der Frommen,
Vom Himmel nicht gekommen,
Der Zukunft Morgenrot.
Du süßer Jesu Christe,
So freundlich und so hold!
Ach! Wenn doch jeder wüßte,
Was deine Huld gewollt,
Wir würden immerdar
Entzückt nach oben schauen,
Und von den Sternenauen
Herab würd' alles klar.
Ja, von den Sternenauen,
Wo unsre Heimat ist,
Daher käm' uns das Schauen,
Wer du gewesen bist,
Nein, wer du ewig bist:
Im Himmel und auf Erden
Würd' offenbaret werden
Der ganze Jesus Christ.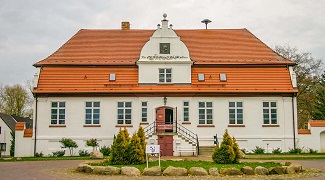 Ernst Moritz Arndt (26 december 1769 – 29 januari 1860)
Het geboortehuis in Groß-Schoritz
De Zwitserse dichter en schrijver Freiherr Johann Gaudenz von Salis-Seewis werd geboren op 26 december 1762 op slot Bothmar bei Malans. Zie ook alle tags voor Johann Gaudenz von Salis-Seewis op dit blog.
Das Abendroth
Wie lieblich, wenn dein rother Schein
Den stillen See bemalt,
Und in den Thaubesprengten Hain
Durch Blüthenzweige stralt;
Auf goldner Wogenfluth des Korns
Leicht hin und wieder schlüpft,
Und funkelnd auf des Wiesenborns
Umschäumtem Silber hüpft!
Wie lieblich, wenn er mit dem Bach
Die Blumenau durchspielt,
Und sich durch das Hollunderdach
In meine Laube stiehlt:
Wenn wolligkrauser Wölkchen Heer
Sein Purpur überzieht
Und, roth vom Wiederschein, das Meer
Wie Lavaströme glüht!
O Pracht, wenn du der Berge Blau
Mit goldnem Saume zierst,
Bevor du dich ins matte Grau
Der Dämmerung verlierst!
Noch wunderschöner strömt die Fluth
Von deinem Rosenlicht
Dem Mädchen unterm Halmenhut
Ins blühende Gesicht.
Wenn bei der Heidelerchen Sang
Dein letzter Strahl erstirbt,
Im Todtenacker, leis' und bang',
Noch die Zikade zirpt;
Dann lächelt die Vergangenheit
Durch der Erinnrung Flor;
In mildem Lichte steigt der Zeit
Verblichnes Bild empor.
Aus deines Kranzes Rosen thaut
Wehmüthiges Gefühl;
Im Spiegel stiller Ahnung schaut
Mein Geist der Wallfahrt Ziel;
Vom Hauch der Hoffnung kühl umwebt,
Vergißt er Gram und Schmerz;
Die Erde rings um ihn vergeht.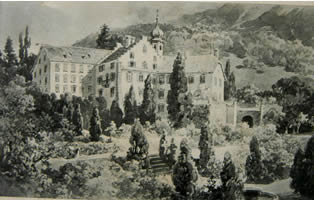 Johann Gaudenz von Salis-Seewis (26 december 1762 – 29 januari 1834)
Slot Bothmar bij Malans op een gravure uit 1889
De Amerikaanse schrijfster Emma Dorothy Eliza Nevitte Southworth werd geboren op 26 december 1819 in Washington, D.C. Zie ook alle tags voor E. D. E. N. Southworth op dit blog.
Uit: The Hidden Hand
"In person Major Warfield was tall and strongly built, reminding one of some old iron-limbed Douglas of the olden time. His features were large and harsh; his complexion dark red, as that of one bronzed by long exposure and flushed with strong drink. His fierce, dark gray eyes were surmounted by thick, heavy black brows that, when gathered into a frown, reminded one of a thunder cloud, as the flashing orbs beneath them did of lightning. His hard, harsh face was surrounded by a thick growth of iron-gray hair and beard that met beneath his chin. His usual habit was a black cloth coat, crimson vest, black leather breeches, long, black yarn stockings, fastened at the knees, and morocco slippers with silver buttons.
In character Major Warfield was arrogant, domineering and violent—equally loved and feared by his faithful old family servants at home—disliked and dreaded by his neighbors and acquaintances abroad, who, partly from his house and partly from his character, fixed upon him the appropriate nickname of Old Hurricane.
There was, however, other ground of dislike besides that of his arrogant mind, violent temper and domineering habits. Old Hurricane was said to be an old bachelor, yet rumor whispered that there was in some obscure part of the world, hidden away from human sight, a deserted wife and child, poor, forlorn and heart-broken. It was further whispered that the elder brother of Ira Warfield had mysteriously disappeared, and not without some suspicion of foul play on the part of the only person in the world who had a strong interest in his "taking off." However these things might be, it was known for a certainty that Old Hurricane had an only sister, widowed, sick and poor, who, with her son, dragged on a wretched life of ill-requited toil, severe privation and painful infirmity in a distant city, unaided, unsought and uncared for by her cruel brother."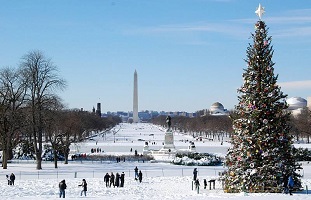 E. D. E. N. Southworth (26 december 1819 – 30 juni 1899)
Washington
De Franse dichter, schrijver en filosoof Jean-François de Saint-Lambert werd geboren op 26 december 1716 in Nancy. Zie ook alle tags voor Jean-François de Saint-Lambert op dit blog.
L'Hiver (Fragment)
O terrible ouragan, suspendez vos fureurs.
O campagne, ô nature, ô théatre d'horreurs !
Quoi ! D'un pere adoré l'univers est l'ouvrage,
Il chérit ses enfants, & voilà leur partage !
Le Soleil sans paroître avoit fini son tour,
Et la nuit succédoit aux ténèbres du jour ;
J'entendois les combats de Neptune & d'éole ;
J'étais seul, éloigné de l'ami qui console,
Et d'un peuple léger, qui du moins un moment,
Dissipe de nos maux le triste sentiment :
Je me trouvois alors dans ma retraite obscure
Abandonné de tous, en proie à la nature ;
L'image des débris du monde dévasté,
D'un ciel tumultueux la sombre majesté,
Les ténèbres, les vents, augmentoient ma tristesse ;
Je cherchois un appui qui soutînt ma foiblesse,
Qui donnât quelque joie à mon cœur opprimé,
Et rendît l'espérance à ce monde alarmé ;
A travers ce cahos, dans ce désordre extrême,
Mon cœur épouvanté cherchoit l'être suprême.
Cependant au milieu de ces grands mouvements
La nature imposa le calme aux éléments.
L'orage avoit tari le vaste sein des nues ;
Déjà se divisoient leurs ondes suspendues ;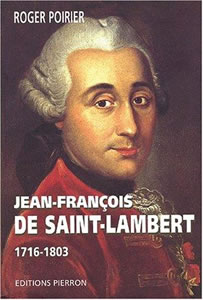 Jean-François de Saint-Lambert (26 december 1716 – 9 februari 1803)
Cover
26-12-2014 om 12:30 geschreven door Romenu

Tags:Thomas Gray Jean Galtier-Boissière, Ernst Moritz Arndt, Johann Gaudenz von Salis-Seewis, E. D. E. N. Southworth, Jean-François de Saint-Lambert, Romenu



| | |
| --- | --- |
| | |



Inhoud blog


| | |
| --- | --- |
| | Richard Powers, Marije Langelaar, Raymond Radiguet, Geoffrey Hill, Bert Schierbeek, Aster Berkhof, Karin Fellner, Mirjam Pressler, Ivan Gontsjarov |
| | Voor vader (Hans Lodeizen) |
| | Das Senfkorn (Meister Eckhart) |
| | Peter Rosei, Kamel Daoud, Gail Jones, Ron Padgett, Ward Ruyslinck, Adriaan van der Hoop jr, Hanna Johansen, Max Dendermonde, Tom Hofland |
| | Hanna Johansen, James Weldon Johnson, Henry Lawson, Ferdinand Freiligrath, Henrik Wergeland, John Hersey, Felix Hartlaub, Ossip Schubin |
| | Birthdays (Robert W. Service) |
| | Joël Dicker, August Willemsen, Theo Thijssen, Ronelda Kamfer, Frans Roumen |
| | Maria Dermoût, Christian Bauman, Silke Scheuermann, Hugo Borst, Ramon Lopez Velarde, Roland Dorgelès, François-Xavier Garneau, Emma Cline, Hannah van Wieringen |
| | Alex Boogers, Lieve Joris, Allard Schröder, John van Ierland, Peter O. Chotjewitz, Harriet Beecher Stowe, Hermann Kant, Jerzy Kosiński, Thomas Graftdijk |
| | Fernando Pessoa, Thomas Heerma van Voss, Willem Brakman, Virginie Despentes, William Butler Yeats, Tristane Banon, Marcel Theroux, Lode Zielens, Dorothy L. Sayers |
| | Christoph Meckel, Wolfgang Herrndorf, Anne Frank, Renan Demirkan, Djuna Barnes, Sandro Penna, Johanna Spyri H. C. Artmann, Günter Nehm |
| | William Styron, Sophie van der Stap, N. P. van Wyk Louw, Renée Vivien, Jean-Pierre Chabrol, Ben Jonson, Yasunari Kawabata, Athol Fugard, Nnimmo Bassey |
| | Magdalene—The Seven Devils (Marie Howe) |
| | Louis Couperus, D. Hooijer, Jacques Perk, James Salter, Mensje van Keulen, Jan Brokken |
| | Saul Bellow, Ion Creanga, Oktay Rifat, Peter Kurzeck, Antun Mihanović, Tijl Nuyts |
| | Maarten Doorman, Paul Beatty, Xander Michiel Beute, Anton Roothaert, Mirko Bonné, Curzio Malaparte, Jian Ghomeshi, Charles Webb, Rudolf Borchardt |
| | Willy Roggeman, Jurij Brězan, José Antonio Ramos Sucre, Akaki Zereteli, John Gillespie Magee jr., Bertha von Suttner |
| | Marguerite Yourcenar, Nino Haratischwili, Lutz Seiler, Ulf Stolterfoht, Péter Gárdos, Gwen Harwood, H. J. Friedericy, Udo Kawasser, Frank Keizer |
| | Marie Howe |
| | Het leven in juni (Marjoleine de Vos) |
| | Orhan Pamuk, Monika Mann, Nikki Giovanni, Harry Crews, Louise Erdrich, Mascha Kaléko, Jan Engelman, Gwendolyn Brooks, Elizabeth Bowen |
| | Thomas Mann, Aleksandr Poesjkin, Sarah Dessen, Jean Cayrol, Pierre Corneille, Hendrik van Teylingen, V. C. Andrews, Frank Gericke |
| | Dolce far niente, Groen-grijs gebied (Jesse Laport) |
| | Federico García Lorca, Adriaan Morriën, Ken Follett, Paul Farley, Geoff Dyer |
| | Ralf Thenior, Marie Ndiaye, Erasmus Schöfer, Buddy Wakefield, Yaak Karsunke, Charles Dickinson, Dana Bönisch, Elizabeth Jolley, Apollon Maykov |
| | Het laatste avondmaal (Nicolaas Beets) |
| | Allen Ginsberg, Philippe Djian, Maarten van Buuren, Solomonica de Winter, Monika Maron, Larry McMurtry, Norbert Gstrein, Wolfgang Cordan, Gerhard Zwerenz |
| | Carlo Michelstaedter, Kathleen E. Woodiwiss, Eugène Van Oye, Pedro Mir, Detlev von Liliencron, Friederike Brun, Otto Erich Hartleben, Philippe Quinault |
| | Jim Knipfel, Marcel Reich-Ranicki, Sibylle Berg, Carol Shields, Jean Nelissen, Thomas Hardy |
| | Markies De Sade, Dorothy West, Max Aub, Karl Gjellerup, Barbara Pym |
| | Patrick Besson, John Masefield, Ferdinand Raimund, Peter de Mendelssohn, Petra Morsbach, Colleen McCullough, Macedonio Fernández, Wilfred Campbell, Vicky Francken |
| | C. Buddingh'-prijs voor Radna Fabias |
| | Love's Choice (Malcolm Guite) |
| | Mariae Heimsuchung (Rainer Maria Rilke) |
| | Walt Whitman, Frank Goosen, Gabriel Barylli, Konstantin Paustovski, Svetlana Alexievich, Ludwig Tieck, Gerd Hergen Lübben, Saint-John Perse, T. T. Cloete |
| | Summer Storm (Bliss Carman) |
| | Elizabeth Alexander, Oscar van den Boogaard, Countee Cullen, Emmanuel Hiel, Martin Jankowski, Alfred Austin, Eddy Bruma, Henri François Rikken, Jan Geerts |
| | Summer in the City, 1949 (Ernest Farrés) |
| | André Brink, Eduard Escoffet, G. K. Chesterton, Bernard Clavel, T. H. White, Hans Weigel, Alfonsina Storni, Max Brand, Joel Benton |
| | Ein Sommergedicht (Thomas Gsella) |
| | Ad Zuiderent, Leo Pleysier, Adriaan Bontebal, Guntram Vesper, Frank Schätzing, Maeve Binchy, Ian Fleming, Sjoerd Leiker, Vladislav Chodasevitsj |
| | Dolores Dorantes |
| | St. Matthew (D. H. Lawrence) |
| | Niels 't Hooft, Jan Blokker, Linda Pastan, Louis-Ferdinand Céline, Georges Eekhoud, Said, John Cheever, John Barth |
| | Max Brod, Kaur Kender, Adriaan Venema, Arnold Bennett, Richard Schaukal, Ferdynand Ossendowski, M. A. von Thümmel, Herman Wouk, Dashiell Hammett |
| | Alan Hollinghurst, Radwa Ashour, Hugo Raes, Vítězslav Nezval, Ivan O. Godfroid, Maxwell Bodenheim, Isabella Nadolny, Edmond De Goncourt |
| | Egyd Gstättner, Madeleine Thien, Claire Castillon, Friedrich Dieckmann, Eve Ensler, Raymond Carver, Jamaica Kincaid, Robert Ludlum, Theodore Roethke |
| | Joseph Brodsky, Michael Chabon, Bob Dylan, Henri Michaux, William Trevor, Tobias Falberg, Arnold Wesker, Rainald Goetz, Louis Fürnberg |
| | Adriaan Roland Holst, Maarten Biesheuvel, Lydia Rood, Jane Kenyon, Susan Cooper, Michaël Vandebril, Jack McCarthy, Mitchell Albom, Pär Fabian Lagerkvist |
| | In Memoriam Philip Roth |


Gastenboek


Druk op onderstaande knop om een berichtje achter te laten in mijn gastenboek