E-mail mij


Druk op onderstaande knop om mij te e-mailen.


Romenu


Google


Georg Trakl

Georg Trakl werd op 3 februari 1887 in het conducteurshuis aan de Waagplatz 2 in Salzburg geboren. Zijn vader, Tobias Trakl, was een handelaar in ijzerwaren en zijn moeder, die ook psychische problemen had, was Maria Catharina Trakl, (meisjesnaam Halik). Voorts had hij nog drie broers en drie zussen. Margarethe (doorgaans Grethe genoemd) stond hem het naast, zelfs zodanig dat sommigen een incestueuze verhouding vermoeden. Zijn jeugd bracht hij door in Salzburg. Vervolgens bezocht hij van 1897 tot 1905 het humanistische gymnasium. Om toch een academische opleiding te kunnen volgen, werkte hij tot 1908 in de praktijk bij een apotheker. Sommigen vermoedden dat hij dit vooral deed om zichzelf opiaten te kunnen verschaffen. Bij het uitbreken van WO I werd Trakl als medicus naar het front in Galicië (heden ten dage in Oekraïne en Polen) gestuurd. Zijn gemoedsschommelingen leidden tot geregelde uitbraken van depressie, die verergerd werden door de afschuw die hij voelde voor de verzorging van de ernstig verwonde soldaten. De spanning en druk dreven hem ertoe een suïcidepoging te ondernemen, welke zijn kameraden nochtans verhinderden. Hij werd in een militair ziekenhuis opgenomen in Kraków, alwaar hij onder strikt toezicht geplaatst werd.Trakl verzonk daar in nog zwaardere depressies en schreef Ficker om advies. Ficker overtuigde hem ervan dat hij contact moest opnemen met Wittgenstein, die inderdaad op weg ging na Trakls bericht te hebben ontvangen. Op 4 november 1914, drie dagen voordat Wittgenstein aan zou komen, overleed hij echter aan een overdosis cocaïne


Paul Celan

Paul Celan werd onder de naam Paul Antschel op 23 november 1920 geboren in Czernowitz, toentertijd de hoofdstad van de Roemeense Boekovina, nu behorend bij de Oekraïne. Paul Celans ouders waren Duitssprekende joden die hun zoon joods opvoedden en hem naar Duitse christelijke scholen stuurden. In 1942 werden Celans ouders door de Duitse bezetter naar een werkkamp gedeporteerd en daar vermoord. Hijzelf wist aanvankelijk onder te duiken, maar moest vanaf juli 1942 in een werkkamp dwangarbeid verrichten. Celan overleefde de oorlog. Via Boekarest en Wenen vestigde Celan zich in 1948 in Parijs. Daar was hij werkzaam als dichter, vertaler en doceerde hij aan de prestigieuze Ecole Normale Supérieure. Vermoedelijk op 20 april 1970 beëindigde hij zijn leven zelf door in de Seine te springen.


Gerard Reve

Gerard Reve over: Medearbeiders "God is in de mensen, de dieren, de planten en alle dingen - in de schepping, die verlost moet worden of waaruit God verlost moet worden, door onze arbeid, aangezien wij medearbeiders van God zijn." Openbaring "Tja, waar berust elk godsbegrip op, elke vorm van religie? Op een openbaring, dat wil zeggen op een psychische ervaring van zulk een dwingende en onverbiddelijke kracht, dat de betrokkene het gevoel heeft, niet dat hij een gedachte of een visioen heeft, maar dat een gedachte gedachte of visioen hem bezit en overweldigt."


Simon Vestdijk
Simon Vestdijk (Harlingen, 17 oktober 1898 – Utrecht, 23 maart 1971) was een Nederlands romancier, dichter, essayist en vertaler. Zijn jeugd te Harlingen en Leeuwarden beschreef hij later in de Anton Wachter-cyclus. Van jongs af aan logeerde hij regelmatig bij zijn grootouders in Amsterdam, waar hij zich in 1917 aan de Universiteit van Amsterdam inschrijft als student in de medicijnen. Tijdens zijn studie die van 1917 tot 1927 duurde, leerde hij Jan Slauerhoff kennen.Tot 1932 is hij als arts in praktijken door heel Nederland werkzaam. In 1932 volgt zijn officiële schrijversdebuut met de uitgave van de bundel Verzen in De Vrije Bladen. Doorslaggevend voor Vestdijks uiteindelijke keuze voor de literatuur is zijn ontmoeting in 1932 met Eddy Du Perron en Menno ter Braak. Deze ontmoeting had tot resultaat dat hij redactielid werd van het tijdschrift Forum Kort daarop, in 1933, wordt zijn eerste novelle, De oubliette, uitgegeven. In hetzelfde jaar schrijft hij Kind tussen vier vrouwen, dat, eerst geweigerd door de uitgever, later de basis zal vormen voor de eerste drie delen van de Anton Wachter-romans. In 1951 ontvangt Vestdijk de P.C. Hooftprijs voor zijn in 1947 verschenen roman De vuuraanbidders. In 1957 wordt hij voor het eerst door het PEN-centrum voor Nederland voorgedragen voor de Nobelprijs voor de Literatuur, die hij echter nooit zal krijgen. Op 20 maart 1971 wordt hem de Prijs der Nederlandse Letteren toegekend, maar voor hij deze kan ontvangen overlijdt hij op 23 maart te Utrecht op 72-jarige leeftijd. Vestdijk was auteur van ca. 200 boeken. Vanwege deze enorme productie noemde de dichter Adriaan Roland Holst hem 'de man die sneller schrijft dan God kan lezen'. Andere belangrijke boeken van Simon Vestdijk zijn: "Kind van stad en land" (1936), "Meneer Visser's hellevaart" (1936), "Ierse nachten" (1946), "De toekomst de religie" (1947), "Pastorale 1943" (1948), "De koperen tuin" (1950), "Ivoren wachters" (1951), "Essays in duodecimo" (1952) en "Het genadeschot" (1964).


K.P. Kavafis

K.P. Kavafis werd als kind van Griekse ouders, afkomstig uit Konstantinopel, geboren in 1863 in Alexandrië (tot vandaag een Griekse enclave) waar hij ook het grootste deel van zijn leven woonde en werkte. Twee jaar na de dood van zijn vader verhuist het gezin in 1872 naar Engeland om na een verblijf van vijf jaar naar Alexandrië terug te keren. Vanwege ongeregeldheden in Egypte vlucht het gezin in 1882 naar Konstantinopel, om na drie jaar opnieuw naar Alexandrië terug te gaan. In de jaren die volgen maakt Kavafis reizen naar Parijs, Londen en in 1901 zijn eerste reis naar Griekenland, in latere jaren gevolgd door nog enkele bezoeken. Op de dag van zijn zeventigste verjaardag, in 1933 sterft Kavafis in Alexandrië. De roem kwam voor Kavafis pas na zijn dood, dus postuum. Deels is dat toe te schrijven aan zijn eigen handelswijze. Hij was uiterst terughoudend met de publicatie van zijn gedichten, liet af en toe een enkel gedicht afdrukken in een literair tijdschrift, gaf in eigen beheer enkele bundels met een stuk of twintig gedichten uit en het merendeel van zijn poëzie schonk hij op losse bladen aan zijn beste vrienden.


Thomas Mann


Thomas Mann, de jongere broer van Heinrich Mann, werd geboren op 6 juni 1875 in Lübeck. Hij was de tweede zoon van de graankoopman Thomas Johann Heinrich Mann welke later één van de senatoren van Lübreck werd. Zijn moeder Julia (geboren da Silva-Bruhns) was Duits-Braziliaans van Portugees Kreoolse afkomst. In 1894 debuteerde Thomas Mann met de novelle "Gefallen". Toen Thomas Mann met 21 jaar eindelijk volwassen was en hem dus geld van zijn vaders erfenis toestond - hij kreeg ongeveer 160 tot 180 goldmark per jaar - besloot hij dat hij genoeg had van al die scholen en instituties en werd onafhankelijk schrijver. Kenmerkend voor zijn stijl zijn de ironie, de fenomenale taalbeheersing en de minutieuze detailschildering. Manns reputatie in Duitsland was sterk wisselend. Met zijn eerste roman, Buddenbrooks (1901), had hij een enorm succes, maar door zijn sceptische houding tegenover Duitsland na de Eerste Wereldoorlog veranderde dit volledig. Stelde hij zich tot aan de jaren twintig apolitiek op (Betrachtungen eines Unpolitischen, 1918), meer en meer raakte hij bij het Politiek gebeuren betrokken. Zijn afkeer van het nationaal socialisme groeide, zijn waarschuwingen werden veelvuldiger en heftiger. In 1944 accepteerde hij het Amerikaanse staatsburgerschap. Tussen 1943 en 1947 schreef Mann Doktor Faustus (zie Faust), de roman van de 'Duitse ziel' in de gecamoufleerd geschilderde omstandigheden van de 20ste eeuw. In 1947 bezocht hij voor het eerst sinds de Oorlog Europa, twee jaar later pas Duitsland. In 1952 vertrok hij naar Zwitserland. Op 12 augustus 1955 stierf hij in Zürich. Twintig jaar na zijn dood, in aug. 1975, is zijn literaire nalatenschap geopend: dagboekaantekeningen van 15 maart 1933 tot 29 juli 1955, alsmede notities uit de jaren 1918 tot en met 1921.Belangrijke werken zijn: Der Zauberberg, Der Tod in Venedig, Dokter Faustus , Joseph und seine Brüder en Die Bekenntnisse des Hochstaplers Felix Krull.


Rainer Maria Rilke

Rilke werd op 4 december 1875 geboren in Praag. Hij had al naam gemaakt als dichter met zijn bundels Das Stundenbuch en Das Buch der Bilder, toen hij de literaire wereld versteld deed staan en wereldfaam verwierf met de publicatie van zijn twee delen Neue Gedichte in 1907 en 1908. Hij verzamelde daarin het beste werk uit een van zijn vruchtbaarste periodes, die hij grotendeels doorbracht in Parijs. Rilke was daar diep onder de indruk gekomen van Rodin, bij wie hij een tijdlang in dienst was als particulier secretaris. Rodin, zei hij later, had hem leren kijken. Dit kijken kwam neer op intense concentratie, om het mysterie te kunnen zien 'achter de schijnbare werkelijkheid'. Latere en rijpere werken als Duineser Elegien (1912-1923) en het ronduit schitterende Die Sonette an Orfeus (1924) illustreren Rilkes metafysische visie op het onzegbare, dat haar verwoording vindt in een hermetische muzikale taal. Op 29 december 1926 overlijdt Rilke in het sanatorium in Val-Mont aan de gevolgen van leukemie. Enkele dagen later wordt hij, overeenkomstig zijn wens, begraven op het kerkhof van Raron.


* * * * * * * * * * * * * * * *

| | |
| --- | --- |
| | Over literatuur, gedichten, kunst en cultuur |

04-03-2017

Kristof Magnusson, Khaled Hosseini, Robert Kleindienst, Irina Ratushinskaya, Alan Sillitoe
De Duitse schrijver Kristof Magnusson werd geboren op 4 maart 1976 in Hamburg. Zie ook alle tags voor Kristof Magnusson op dit blog.
Uit: Ik was het niet (Vertaald door Hilde Keteleer)
"Ik vroeg de anderen wat ze ervan vonden dat Felix Magath nu trainer van Schalke werd. Iedereen kende alleen maar Bayern München. Natuurlijk wist ik wel dat het zinvol was om met de collega's iets te gaan drinken.
Netwerken en zo. Het wás ook werk, maar niet zo productief dat je er een hele nacht aan hoefde te besteden. Waarom dronken ze niet gewoon twee pintjes, handelden intussen de hele riedel van Tottenham en Arsenal, Auditt, Range Rover en vrouwelijke collega's af en gingen dan maffen?
Eindelijk ging de kroeg dicht. Ik liep naar het hotel en had al op de liftknop geduwd toen Vikram, de in Bombay geboren Arsenalfan, aan mijn mouw trok en me meezeulde naar de hotelbar, waar iedereen bij elkaar zat. 'We drinken Jägermeister, man', had hij gezegd, alsof ik dan als Duitser geen nee kon zeggen. En dus dronk ik. Veroorzaakte een pijnlijke stilte toen ik zei dat ik geen auto had. Om drie uur deed ik alsof ik naar de wc moest, liep naar mijn kamer, kotste, douchte, dronk twee liter water, nam twee magnesiumtabletten, drie paracetamols en een Pantozol, pakte mijn koffer, nam een taxi naar Heathrow en stapte om 5.03 uur in dit vliegtuig terug naar Chicago.
De stewardess nam mijn jasje aan en hing het op een knaapje, waaraan ze mijn instapkaart vastmaakte als een garderobenummer. Daarna kwam ze met een glas champagne.
Ik moest me beheersen om niemand te laten merken hoe blij ik was met mijn stoel in de businessclass. Per slot van rekening was deze vlucht geen cadeau van Rutherford & Gold maar een noodzakelijke uitgave."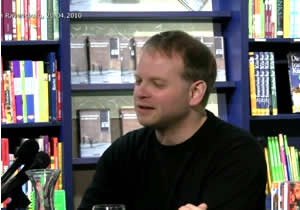 Kristof Magnusson (Hamburg, 4 maart 1976)
De Afghaanse schrijver Khaled Hosseini werd geboren op 4 maart 1965 in Kabul. Zie ook alle tags voor Khaled Hosseini op dit blog.
Uit: A Thousand Splendid Suns
"Later, when she was older, Mariam did understand. It was the way Nana uttered the wordnot so much saying it as spitting it at herthat made Mariam feel the full sting of it. She understood then what Nana meant, that a harami was an unwanted thing; that she, Mariam, was an illegitimate person who would never have legitimate claim to the things other people had, things such as love, family, home, acceptance.
Jalil never called Mariam this name. Jalil said she was his little flower. He was fond of sitting her on his lap and telling her stories, like the time he told her that Herat, the city where Mariam was born, in 1959, had once been the cradle of Persian culture, the home of writers, painters, and Sufis.
"You couldn't stretch a leg here without poking a poet in the ass," he laughed. Jalil told her the story of Queen Gauhar Shad, who had raised the famous minarets as her loving ode to Herat back in the fifteenth century. He described to her the green wheat fields of Herat, the orchards, the vines pregnant with plump grapes, the city's crowded, vaulted bazaars.
"There is a pistachio tree," Jalil said one day, "and beneath it, Mariam jo, is buried none other than the great poet Jami." He leaned in and whispered, "Jami lived over five hundred years ago. He did. I took you there once, to the tree. You were little. You wouldn't remember."
It was true. Mariam didn't remember. And though she would live the first fifteen years of her life within walking distance of Herat, Mariam would never see this storied tree. She would never see the famous minarets up close, and she would never pick fruit from Herat's orchards or stroll in its fields of wheat. But whenever Jalil talked like this, Mariam would listen with enchantment. She would admire Jalil for his vast and worldly knowledge. She would quiver with pride to have a father who knew such things.
"What rich lies!" Nana said after Jalil left. "Rich man telling rich lies. He never took you to any tree. And don't let him charm you. He betrayed us, your beloved father. He cast us out. He cast us out of his big fancy house like we were nothing to him. He did it happily." Mariam would listen dutifully to this. She never dared say to Nana how much she disliked her talking this way about Jalil. The truth was that around Jalil, Mariam did not feel at all like a harami. For an hour or two every Thursday, when Jalil came to see her, all smiles and gifts and endearments, Mariam felt deserving of all the beauty and bounty that life had to give. And, for this, Mariam loved Jalil."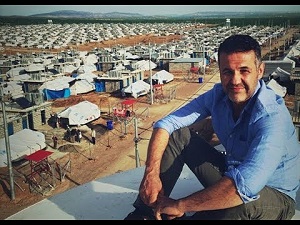 Khaled Hosseini (Kabul, 4 maart 1965)
De Oostenrijkse dichter en schrijver Robert Kleindienst werd geboren op 4 maart 1975 in Salzburg. Zie ook alle tags voor Robert Kleindienst op dit blog.
Ich weiß, was es heißt, glücklich zu sein
wir zwei stehen hier also zu dritt und
halten die Hand fester. so viel Grün, wie uns
der Frühling schenkt, überrascht uns dann
doch, das hätten wir nur im Traum
gedacht. nicht im Traum aber spiegeln wir
uns im Weiher, sehen Entenküken
nach, die Spuren ziehen im Wasser.
am Horizont leuchten Berge weiß, wir
warten noch eine Weile, schwimmen
weiter, dem Ufer zu

Heute, vor langer Zeit
siehst du, die Schaukel steht still
in Sisak. siehst du, ein Kind
sitzt darauf, das keinen Schatten wirft,
bis es der Wind hebt ans andere Ufer.
wir warten nicht dort, es ist
schon zu spät, sagt man uns
in der Lobby. alle frühzeitig
abgereist. später werden wir
die Rechnung zahlen,
abfahren, ein einziges Mal
zurückblicken, zu sehen,
wer winkt
Einklang
Dieser ruhige Atem
neben meiner Nacht.
Diese kleine Hand
in meiner Welt, die sich
öffnet, die ich schließe
in mir.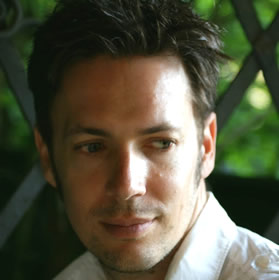 Robert Kleindienst (Salzburg, 4 maart 1975)
De Russische dichteres en dissidente Irina Ratushinskaya werd geboren op 4 maart 1954 in Odessa. Zie ook alle tags voor Irina Ratushinskaya op dit blog.
And I undid the old shawl
And I undid the old shawl
And at once there came to rm:
The four winds from all the roads,
From the clouds; of the earth.
And the first wind sang Inc a song,
About a house behind a hlack mountain.
And the second wind told me
About an enchanted arquebus.
And the third wind began to dance,
And the fourth gave me a ring.
But the fifth wind came laughing
And I recognised his face.
And I asked: "Where have you come from?
And who has sent you to mc'?'
But he looked into my features
And said nothing.
And I touched his shoulder
And sent all the others away.
And this wind blew out the candle.
When night. fell.
Vertaald door David McDuff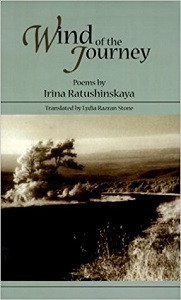 Irina Ratushinskaya (Odessa, 4 maart 1954)
Cover
De Engelse schrijver Alan Sillitoe werd geboren op 4 maart 1928 in Nottingham. Zie ook alle tags voor Alan Sillitoe op dit blog.
Uit: Saturday Night and Sunday Morning
""Loudmouth grunted and tried to ignore her eulogy, but at the end of a fiery and vivid description of a brothel in Alexandria he called over to Arthur: "I hear you drink a lot, matey?"
Arthur didn't like being called "matey." It put his back up straight away. "Middlin'," he answered modestly. "Why?"
"What's the most you've ever drunk, then?" Loudmouth wanted to know. "We used to have boozing matches on shore- leave," he added with a wide, knowing smile to the aroused group of spectators. He reminded Arthur of a sergeant-major who once put him on a charge.
"I don't know," Arthur told him. "I can't count, you see."
"Well," Loudmouth rejoined, "let's see how much you can drink now. Loser pays the bill."
Arthur did not hesitate. Free booze was free booze. Anyway, he begrudged big talkers their unearned glory, and hoped to show him up and take him down to his right size.
Loudmouth's tactics were skilful and sound, he had to admit that. Having won the toss-up for choice, he led off on gins, and after the seventh gin he switched to beer, pints. Arthur enjoyed the gins, and relished the beer. It seemed an even contest for a long time, as if they would sit there swilling it back for ever, until Loudmouth suddenly went green halfway through the tenth pint and had to rush outside. He must have paid the bill downstairs, because he didn't come back. Arthur, as if nothing had happened, went back to his beer.
He was laughing to himself as he rolled down the stairs, at the dull bumping going on behind his head and along his spine, as if it were happening miles away, like a vibration on another part of the earth's surface, and he an earthquake-machine on which it was faintly recorded. This rolling motion was so restful and soporific, in fact, that when he stopped travelling-having arrived at the bottom of the stairs-he kept his eyes closed and went to sleep. It was a pleasant and faraway feeling, and he wanted to stay in exactly the same position for the rest of his life."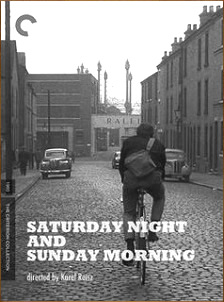 Alan Sillitoe (4 maart 1928 - 25 april 2010)
Cover DVD
Zie voor nog meer schrijvers van de 4e maart ook mijn twee vorige blogs van vandaag.
04-03-2017 om 12:59 geschreven door Romenu

Tags:Khaled Hosseini, Kristof Magnusson, Robert Kleindienst, Irina Ratushinskaya, Alan Sillitoe, Romenu



Ryszard Kapuściński, Jean-Joseph Rabearivelo, Annette Seemann, F. W. Bernstein, Giorgio Bassani
De Poolse schrijver dichter en journalist Ryszard Kapuściński werd geboren in Pinsk, Polen (thans Wit-Rusland), op 4 maart 1932. Zie ook alle tags voor Ryszard Kapuściński op dit blog.
Uit: Travels with Herodotus (Vertaald door Klara Glowczewska)
« Before Herodotus sets out on his travels, ascending rocky paths, sailing a ship over the seas, riding on horseback through the wilds of Asia; before he happens upon the mistrustful Scythians, discovers the wonders of Babylon, and plumbs the mysteries of the Nile; before he experiences a hundred different places and sees a thousand inconceivable things, he will appear for a moment in a lecture on ancient Greece, which Professor Bieiunska-Malowist delivers twice weekly to the first-year students in Warsaw University's department of history.
He will appear and just as quickly vanish.
He will disappear so completely that now, years later, when I look through my notes from those classes, I do not find his name. There are Aeschylus and Pericles, Sappho and Socrates, Heraclitus and Plato; but no Herodotus. And yet we took such careful notes. They were our only source of information. The war had ended six years earlier, and the city lay in ruins. Libraries had gone up in flames, we had no textbooks, nobooks at all to speak of.
The professor has a calm, soft, even voice. Her dark, attentive eyes regard us through thick lenses with marked curiosity. Sitting at a high lectern, she has before her a hundred young people the majority of whom have no idea that Solon was great, do not know the cause of Antigone's despair, and could not explain how Themistocles lured the Persians into a trap.
If truth be told, we didn't even quite know where Greece was or, for that matter, that a contemporary country by that name had a past so remarkable and extraordinary as to merit studying at university. We were children of war. High schools were closed during the war years, and although in the larger cities clandestine classes were occasionally convened, here, in this lecture hall, sat mostly girls and boys from remote villages and small towns, ill read, undereducated. It was 1951. University admissions were granted without entrance examinations, family provenance mattering most-in the communist state the children of workers and peasants had the best chances of getting in."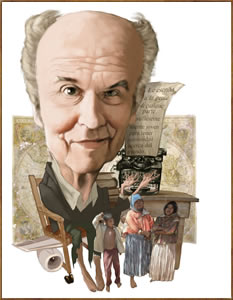 Ryszard Kapuściński (4 maart 1932 - 23 januari 2007)
Getekend door Angelero
De Madagassische dichter en schrijver Jean-Joseph Rabearivelo werd geboren op 4 maart 1901 in Antananarivo. Zie ook alle tags voor Jean-Joseph Rabearivelo op dit blog.
Autre naissance du jour
On ne sait si c'est de l'Est ou de l'Ouest
qu'est venu le premier appel ;
mais maintenant,dans leur huttes transpercées par les étoiles
et les autres sagaies des ténèbres,
les coqs se dénombrent,
soufflent dans les conques marines
et se répondent de partout
jusqu'au retour de celui qui est allé dormir dans l'océan
et jusqu'à l'ascension de l'alouette
qui va à sa rencontre avec des chants
imbus de rosée.
Read
Make no sound, do not speak:
off to explore a forest, eyes, heart,
mind, dreams . . .
Secret forest; yet you can touch this forest
with your hands.
Forest astir with stillness,
forest where the bird is gone, the bird to catch,
catch in a trap and make him sing
or make him cry.
Make him sing or make him cry
and tell the place where he was hatched.
Forest. Bird.
Secret forest, bird hidden
in your hands.
Vertaald door John Reed en Clive Wake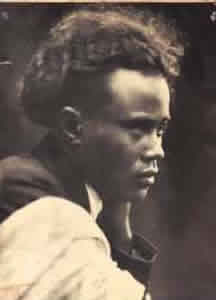 Jean-Joseph Rabearivelo (4 maart 1901 – 22 juni 1937)




De Duitse schrijfster en vertaalster Annette Seemann werd geboren op 4 maart 1959 in Frankfurt am Main. Zie ook alle tags voor Annette Seemann op dit blog.
Uit:Schillers Schwester Christophine
"Als alte Frau, im Jahr 1845, legt Christophine Reinwald die sogenannten Notizen über meine Familie nieder, in denen sie die Herkunft vor allem des Bruders beschreibt, doch freilich auch auf sich selbst zu sprechen kommt. So setzt dieser Text mit den Worten ein: »Ob ich schon vermute, daß die bisherigen Lebensbeschreibungen von meinem sel[igen] Bruder fast alles berhrt haben, was meine Familie betrifft, so könnte doch vielleicht teilnehmenden Freunden nicht unwillkommen sein, was ich als älteste Schwester in meinen Erinnerungen noch aufbewahrt habe, und es hiermit aufzeichne.« Die »teilnehmenden Freunde« sind es, diejenigen, die dereinst den Nachlaß ordnen wrden – namentlich war dies die einzige damals noch lebende Nichte Emilie von Gleichen-Rußwurm (1804-1872). Damit ist ein zentrales Lebensthema Christophine Reinwalds genannt: die Freundschaft, die ihr fast wichtiger als die Liebe war. Trotz hoher moralischer und geistiger Ansprche gewann sie lebenslang viele Freunde, fast ausschließlich Frauen. Ein zweites Identifikationsmerkmal stellt sie dem Leser in diesem ersten Satz vor: »Christophine Reinwald, geborene Schiller« – so sollte sie im Alter fast alle Briefe unterzeichnen. Sie sah sich in erster Linie als »Schillers lteste Schwester«. Diese Identität schloß andere Identitäten aus,die gleichwohl einen Großteil ihres Lebens ausmachten: Tochter von Johann Caspar und Elisabeth Dorothea Schiller, Schwester von Louise und Christiane Schiller, Ehefrau von Wilhelm Reinwald, oder einfach nur: Christophine Reinwald, begabte Zeichnerin und Malerin!
Sie fährt fort: »Unser lieber Vater, Johann Caspar Schiller, ward in Bittenfeld, einem Dorfe unweit Ludwigsburg in Württemberg, 1723 geboren.
Sein Vater war daselbst Schultheiß, den er aber sehr früh verlor, und seine Mutter,Witwe mit sieben Kindern, mußte sich sehr einschränken und konnte nicht viel auf seine Ausbildung verwenden. Sie wollte ihn daher nur für ländliche Geschäfte erziehen, und er mußte sich mit großer Mühe einige Kenntnisse verschaffen."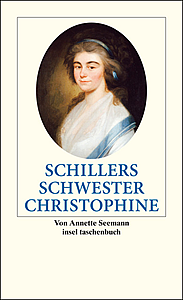 Annette Seemann (Frankfurt am Main, 4 maart 1959)
Cover
De Duitse dichter, graficus, karikaturist en satiricus F. W. Bernstein (eig. Fritz Weigle) werd geboren op 4 maart 1938 in Göppingen. Zie ook alle tags voor F. W. Bernstein en ook voor Bernstein op dit blog
Guten Morgen!
Guten Morgen!
O Morgenröte um halb acht,
Die kalte Nacht vergangen.
Ich lebe und bin aufgewacht,
Der Tag hat angefangen.

O Bademantelmorgenstund!
Ein Stückchen Schokolade?
Die Heizung gluckert glücklich und
ich zieh mich aus und bade.
Die bildenden Künste
Wichtig ist das Kleinformat
weil's uns was zu sagen hat.
Große Bilder zeigen
Farb und Form und schweigen.
Waldunsinn
Pü Reh rennt wiehernd durch den Tann,
weil es sich selber melken kann.
Das Veilchen platzt; die Nelken welken,
sie können sich nicht selber melken.
Pü Reh tut weiter wiehern,
statt sie zu erziehern.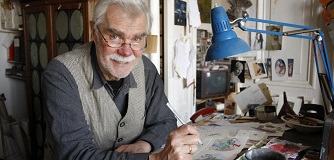 F. W. Bernstein (Göppingen, 4 maart 1938)
De Italiaanse schrijver Giorgio Bassani werd geboren op 4 maart 1916 in Bologna. Zie ook alle tags voor Giorgio Bassani op dit blog.
Uit:The Garden of the Finzi-Continis (Vertaald door Jamie McKendrick)
'Ask that gentleman back there,' he said, jerking his thumb towards me. Giannina turned. Her mouth hidden by the top of the seat, she gave me a rapid glance, severe, filled with mistrust. I waited for her to repeat the question. But she didn't: she promptly turned around and looked straight ahead.
Coming down the road, which continued to rise slightly, flanked by a double row of cypresses, groups of villagers were approaching us, girls and young men. It was the Sunday stroll. Arm in arm, the girls at times formed chains that stretched to the center of the road. At the moment we passed them, we felt ourselves inspected through the windows by their laughing eyes, in which curiosity was mixed with a kind of strange pride, barely dissimulated contempt.
"Papà,' Gianninia asked again, 'why is it that ancient tombs are not as sad as new ones?'
A group more numerous than the others, occupying a good part of the road, and singing in chorus with no thought of making way for us, had forced the car almost to a stop. Her father shifted into second.
'That's obvious,' he answered. 'People who have just died are closer to us, and so we are fonder of them. The Etruscans, after all, have been dead for a long time' – again he was telling a fairy tale – 'so long it's as if they had never lived, as if they had always been dead.'
Another longer pause. At the end of it (we were already near the open space I front of the entrance to the necropolis, full of automobiles and buses), it was Giannina's turn to impart the lesson.
'But now, if you say that,' she ventured softly, 'you remind me that the Etruscans were also alive once, and so I'm fond of them, like everyone else.'
Our visit then to the necropolis, I recall, was completely affected by the extraordinary tenderness of this sentence. Giannina had prepared us to understand. It was she, the youngest, who somehow guided us."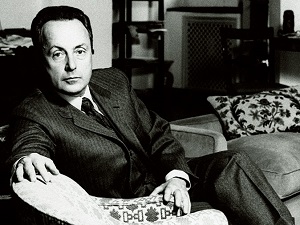 Giorgio Bassani (4 maart 1916 – 13 april 2000)
Zie voor nog meer schrijvers van de 4e maart ook mijn vorige blog van vandaag.
04-03-2017 om 12:58 geschreven door Romenu

Tags:Ryszard Kapuś,ciń,ski, Jean-Joseph Rabearivelo, Annette Seemann, F. W. Bernstein, Giorgio Bassani, Friedrich Schiller, Romenu



Bernardo Ashetu, Léon-Paul Fargue, Kito Lorenc, Jacques Dupin, Thomas S. Stribling
De Surinaamse dichter Bernardo Ashetu (Eig. Hendrik George van Ommeren) werd geboren in Kasabaholo op 4 maart 1929. Zie ook alle tags voor Bernardo Ashetu op dit blog.
Niets
Ach,
vandaag
was er niets
op de berg,
zelfs geen snipper
van een vod.
Daarom bevind ik
mij hier op de
hoge toren bij de
gepolijste vlaggestok. -
En ik hijs de vlag
en ik strijk de vlag
en hijs de vlag
en strijk de vlag.
en ik woeker met
haar kleuren.
Roet
Ik was tot aan de grens van de zee
bijna bij het einde
toen een loktoon mij terugvoerde
naar dit veren bed
op gras dat reeds lang verdord is.
Iedere avond kom jij dan nog
in 't half-duister schuivend aan
en gooit roet in m'n kleurloos eten.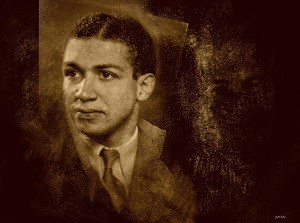 Bernardo Ashetu (4 maart 1929 - 3 augustus 1982)
De Franse dichter en essayist Léon-Paul Fargue werd geboren op 4 maart 1876 in Parijs. Zie ook alle tags voor Léon-Paul Fargue op dit blog.
Spleen
Dans un vieux square où l'océan
Du mauvais temps met son séant
Sur un banc triste au yeux de pluie
C'est d'une blonde
Rosse et gironde
Que je m'ennuie
Dans ce cabaret du Néant
Qu'est notre vie.
Amour tremblant
Amour tremblant . Crainte de proie.
J'aime vos deux instincts frappants.
Crainte tenace. Amour tremblant.
Je sais ton style heureusement.
Je suis le maître dans la nuit.
Amour tenace. Amour tremblant.
Tu t'es posé sur le rebord
De l'âme la plus misérable.
comme un aigle sur un balcon !
Amour tenace. Amour tremblant.
L'horloge creuse la mort
Je l'honore dans tes beaux yeux,
Je la distingue aux seins blessants.
Les fleurs qu'on ne voit que la nuit
C'est ce qui fait qu'on réfléchit.
Mais veuille surveillez nos yeux.
Quand nous souffrons fais-nous pleurer.
lorsqu'on pleure on est presque heureux.
Amour tenace. amour tremblant !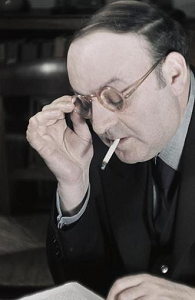 Léon-Paul Fargue (4 maart 1876 – 24 november 1947)
De Duits-sorbische dichter, schrijver en vertaler Kito Lorenc werd geboren op 4 maart 1938 in Schleife (Oost-Sachsen). Zie ook alle tags voor Kito Lorenc op dit blog.
Singende Amsel
Als die steinerne Stadt
unter Sirenenrufen
ans Sonnenufer rollte
und Rauchopfer aufstiegen
ins Blau, früh, als ich heimkam
sah ich dich auf deinem Mast:
Gelbe Flöte schwarzes Herz –
es schwingt noch
das Mundstück aus Horn
vor der leis zitternden Säule zarter Luft.
Kleines bebendes Herz, glühst rötlich
durch dein schwarzes Gefieder,
geflügeltes Herz,
so zu singen
Angesicht in Angesicht: Sonne und Herz
Da flog sie auf:
Sing, sing du
Sorbisch-deutsche Abendlesung

Nacht steigt
Poës, frische
Wische

Schöne Fröse
unvergleichlich
Wallei

Mond Glotze
duse später
Tolpen

Weine Klitte
so verschieden
Prossetlein

Blei bai Unz
schinki schanki
Hypp!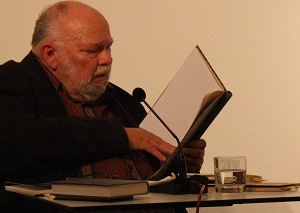 Kito Lorenc (Schleife, 4 maart 1938)
De Franse dichter Jacques Dupin werd geboren in Privas, Ardèche, op 4 maart 1927. Zie ook alle tags voor Jacques Dupin op dit blog.
Grand vent
Nous n'appartenons qu'au sentier de montagne
Qui serpente au soleil entre la sauge et le lichen
Et s'élance à la nuit, chemin de crête,
À la rencontre des constellations.
Nous avons rapproché des sommets
La limite des terres arables.
Les graines éclatent dans nos poings.
Les flammes rentrent dans nos os.
Que le fumier monte à dos d'hommes jusqu'à nous !
Que la vigne et le seigle répliquent
À la vieillesse du volcan !
Les fruits de l'orgueil, les fruits du basalte
Mûriront sous les coups
Qui nous rendent visibles.
La chair endurera ce que l'œil a souffert,
Ce que les loups n'ont pas rêvé
Avant de descendre à la mer.
L'angle du mur
Ma méditation ton manteau se consument
Pour te perdre mieux
Ou te mordre blanche.
La tour délivrée de son lierre croule.
La terreur conduit sous terre ma semence,
L'éclairé et la refroidit.
J'attends la déflagration.
Et je tutoie les morts, les nouveaux venus.
Celle que j'aime est dans leur camp,
Fourche, flamme et minerai.
Le sang qui brille sur la page de garde
Ne sera jamais le sien.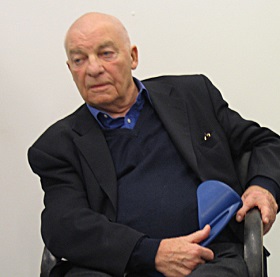 Jacques Dupin (4 maart 1927 – 27 oktober 2012)
De Amerikaanse schrijver Thomas S. Stribling werd geboren op 4 maart 1881 in Clifton, Tennessee. Zie ook alle tags voor Thomas S. Stribling op dit blog.
Uit: The Store
"In response to his wife's uncertain inquiry about the political speaking, Colonel Miltiades Vaiden called back from his gate that he did not think there would be any ladies at the courthouse that evening.
By laying stress on the word "think" the Colonel not only forecasted a purely masculine attendance in Courthouse Square that summer evening in Florence, Alabama, but at the same time he subtly expressed his own personal disapproval of women appearing at political gatherings at any place or time whatsoever.
The heavy wife in the doorway hesitated at the Colonel's implication. She had wanted to go. She felt the gregarious impulse of fleshy persons to foregather with crowds, to laugh and fraternize with the audience, to propel her large body among her lighter fellows with the voluptuous and genial ruthlessness of a fat person. However, on the other hand, her feminine fear of being the only woman in the audience stood in her path.
But behind these two antagonistic impulses lay another cause of depression which the ponderous wife knew too well but which she never frankly had admitted even to herself. This was that her husband did not want her to go with him to this or to any other public gathering; it was ... that he was ashamed of her.
This fact wavered in the woman's mind until she expelled it by calling out:
"Oh, Mr. Milt, there'll be a lot of leading men down there, I expect. Maybe some of 'em will offer you a—a better position...."
At this mention of position a disagreeable tickle went through the husband's chest, but he answered in an impassive, corrective tone:
"Not likely such a topic will come up at a political meeting, Ponny."
"Well ... if it does ... you ... you mustn't repulse 'em, Mr. Milt."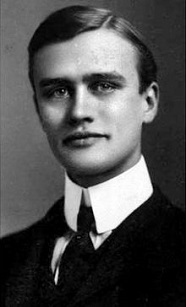 Thomas S. Stribling (4 maart 1881 – 8 juli 1965)
04-03-2017 om 12:57 geschreven door Romenu

Tags:Bernardo Ashetu, Léon-Paul Fargue, Kito Lorenc, Jacques Dupin, Thomas S. Stribling, Romenu



| | |
| --- | --- |
| | |



Inhoud blog


| | |
| --- | --- |
| | Nescio, Juliën Holtrigter, Jaap Robben, Willie Verhegghe, Erich Maria Remarque, Dan Brown, Aaro Hellaakoski, Henry Rider Haggard, Xavier Grall |
| | Ed Leeflang, Thomas Blondeau, Anne Carson, Adam Zagajewski, Ian McEwan, Alon Hilu, Jean-Paul Sartre, Stanley Moss, Machado de Assis |
| | Vikram Seth, Paul Muldoon, Kurt Schwitters, Jean-Claude Izzo, Silke Andrea Schuemmer, Carel van Nievelt, Robert Rozhdestvensky, Laure Wyss, Lillian Hellman |
| | Salman Rushdie, Sybren Polet, Josef Nesvadba, Osamu Dazai, José Rizal, Friedrich Huch, Gustav Schwab, Elke Geurts, Claudia Gabler |
| | Richard Powers, Marije Langelaar, Raymond Radiguet, Geoffrey Hill, Bert Schierbeek, Aster Berkhof, Karin Fellner, Mirjam Pressler, Ivan Gontsjarov |
| | Voor vader (Hans Lodeizen) |
| | Das Senfkorn (Meister Eckhart) |
| | Peter Rosei, Kamel Daoud, Gail Jones, Ron Padgett, Ward Ruyslinck, Adriaan van der Hoop jr, Hanna Johansen, Max Dendermonde, Tom Hofland |
| | Hanna Johansen, James Weldon Johnson, Henry Lawson, Ferdinand Freiligrath, Henrik Wergeland, John Hersey, Felix Hartlaub, Ossip Schubin |
| | Birthdays (Robert W. Service) |
| | Joël Dicker, August Willemsen, Theo Thijssen, Ronelda Kamfer, Frans Roumen |
| | Maria Dermoût, Christian Bauman, Silke Scheuermann, Hugo Borst, Ramon Lopez Velarde, Roland Dorgelès, François-Xavier Garneau, Emma Cline, Hannah van Wieringen |
| | Alex Boogers, Lieve Joris, Allard Schröder, John van Ierland, Peter O. Chotjewitz, Harriet Beecher Stowe, Hermann Kant, Jerzy Kosiński, Thomas Graftdijk |
| | Fernando Pessoa, Thomas Heerma van Voss, Willem Brakman, Virginie Despentes, William Butler Yeats, Tristane Banon, Marcel Theroux, Lode Zielens, Dorothy L. Sayers |
| | Christoph Meckel, Wolfgang Herrndorf, Anne Frank, Renan Demirkan, Djuna Barnes, Sandro Penna, Johanna Spyri H. C. Artmann, Günter Nehm |
| | William Styron, Sophie van der Stap, N. P. van Wyk Louw, Renée Vivien, Jean-Pierre Chabrol, Ben Jonson, Yasunari Kawabata, Athol Fugard, Nnimmo Bassey |
| | Magdalene—The Seven Devils (Marie Howe) |
| | Louis Couperus, D. Hooijer, Jacques Perk, James Salter, Mensje van Keulen, Jan Brokken |
| | Saul Bellow, Ion Creanga, Oktay Rifat, Peter Kurzeck, Antun Mihanović, Tijl Nuyts |
| | Maarten Doorman, Paul Beatty, Xander Michiel Beute, Anton Roothaert, Mirko Bonné, Curzio Malaparte, Jian Ghomeshi, Charles Webb, Rudolf Borchardt |
| | Willy Roggeman, Jurij Brězan, José Antonio Ramos Sucre, Akaki Zereteli, John Gillespie Magee jr., Bertha von Suttner |
| | Marguerite Yourcenar, Nino Haratischwili, Lutz Seiler, Ulf Stolterfoht, Péter Gárdos, Gwen Harwood, H. J. Friedericy, Udo Kawasser, Frank Keizer |
| | Marie Howe |
| | Het leven in juni (Marjoleine de Vos) |
| | Orhan Pamuk, Monika Mann, Nikki Giovanni, Harry Crews, Louise Erdrich, Mascha Kaléko, Jan Engelman, Gwendolyn Brooks, Elizabeth Bowen |
| | Thomas Mann, Aleksandr Poesjkin, Sarah Dessen, Jean Cayrol, Pierre Corneille, Hendrik van Teylingen, V. C. Andrews, Frank Gericke |
| | Dolce far niente, Groen-grijs gebied (Jesse Laport) |
| | Federico García Lorca, Adriaan Morriën, Ken Follett, Paul Farley, Geoff Dyer |
| | Ralf Thenior, Marie Ndiaye, Erasmus Schöfer, Buddy Wakefield, Yaak Karsunke, Charles Dickinson, Dana Bönisch, Elizabeth Jolley, Apollon Maykov |
| | Het laatste avondmaal (Nicolaas Beets) |
| | Allen Ginsberg, Philippe Djian, Maarten van Buuren, Solomonica de Winter, Monika Maron, Larry McMurtry, Norbert Gstrein, Wolfgang Cordan, Gerhard Zwerenz |
| | Carlo Michelstaedter, Kathleen E. Woodiwiss, Eugène Van Oye, Pedro Mir, Detlev von Liliencron, Friederike Brun, Otto Erich Hartleben, Philippe Quinault |
| | Jim Knipfel, Marcel Reich-Ranicki, Sibylle Berg, Carol Shields, Jean Nelissen, Thomas Hardy |
| | Markies De Sade, Dorothy West, Max Aub, Karl Gjellerup, Barbara Pym |
| | Patrick Besson, John Masefield, Ferdinand Raimund, Peter de Mendelssohn, Petra Morsbach, Colleen McCullough, Macedonio Fernández, Wilfred Campbell, Vicky Francken |
| | C. Buddingh'-prijs voor Radna Fabias |
| | Love's Choice (Malcolm Guite) |
| | Mariae Heimsuchung (Rainer Maria Rilke) |
| | Walt Whitman, Frank Goosen, Gabriel Barylli, Konstantin Paustovski, Svetlana Alexievich, Ludwig Tieck, Gerd Hergen Lübben, Saint-John Perse, T. T. Cloete |
| | Summer Storm (Bliss Carman) |
| | Elizabeth Alexander, Oscar van den Boogaard, Countee Cullen, Emmanuel Hiel, Martin Jankowski, Alfred Austin, Eddy Bruma, Henri François Rikken, Jan Geerts |
| | Summer in the City, 1949 (Ernest Farrés) |
| | André Brink, Eduard Escoffet, G. K. Chesterton, Bernard Clavel, T. H. White, Hans Weigel, Alfonsina Storni, Max Brand, Joel Benton |
| | Ein Sommergedicht (Thomas Gsella) |
| | Ad Zuiderent, Leo Pleysier, Adriaan Bontebal, Guntram Vesper, Frank Schätzing, Maeve Binchy, Ian Fleming, Sjoerd Leiker, Vladislav Chodasevitsj |
| | Dolores Dorantes |
| | St. Matthew (D. H. Lawrence) |
| | Niels 't Hooft, Jan Blokker, Linda Pastan, Louis-Ferdinand Céline, Georges Eekhoud, Said, John Cheever, John Barth |
| | Max Brod, Kaur Kender, Adriaan Venema, Arnold Bennett, Richard Schaukal, Ferdynand Ossendowski, M. A. von Thümmel, Herman Wouk, Dashiell Hammett |
| | Alan Hollinghurst, Radwa Ashour, Hugo Raes, Vítězslav Nezval, Ivan O. Godfroid, Maxwell Bodenheim, Isabella Nadolny, Edmond De Goncourt |


Gastenboek


Druk op onderstaande knop om een berichtje achter te laten in mijn gastenboek