De Spaanse schrijver Eduardo Mendoza werd geboren in Barcelona op 11 januari 1943. Zie ook alle tags voor Eduardo de Mendoza op dit blog.
Uit: Der Friseur und die Kanzlerin (Vertaald door Peter Schwaar)
"Der Tagesanbruch beleuchtete mich auf dem Bürgersteig vor meinem Haus. Erleichtert betrachtete ich den heiteren Himmel und nahm den mäßigen Wind wahr – offensichtlich keine Hindernisse für den Luftverkehr. Nach einer Weile fuhr der Swami in seinem Auto vor. Er kam vom Flughafen und entschuldigte sich für die leichte Verspätung mit dem Hinweis, er habe noch vollgetankt, und an der Tankstelle sei er auf die Idee gekommen, den Wagen durch die Waschstraße zu schicken, damit er auch schön glänze, wo es die Umstände doch so erforderten. Zuvor hatte er den Juli und Quesito am Flughafen abgesetzt, den Juli als lebende Statue, damit er von seinem Podest aus die Vorgänge im Terminal im Blick behalte, und die Quesito strategisch in einem Café platziert, wo sie beim Durchblättern einer Zeitschrift zu frühstücken vorgab, in Wirklichkeit aber bereit war, jederzeit Bericht zu erstatten, wenn der Juli es ihr mit einem vorher vereinbarten Zeichencode zu verstehen gäbe.
Wir holten den Dandy Morgan ab, der schon in Zivilkleidung am vereinbarten Ort stand und ein dickes Bündel bei sich hatte, das er in den Kofferraum des Peugeot stopfte. Hingegen musste man mehrmals klingeln, bis Cándida herunterkam, und als sie endlich erschien, war sie sehr verstört. Um ihrer Nervosität Herrin zu werden, hatte sie mehrere Liter Pfefferminztee getrunken und musste jetzt, wie sie sich bescheiden ausdrückte, ununterbrochen ihr kleines Geschäft verrichten. Im Auto auf der Rückbank neben dem Dandy Morgan sitzend, gab sie ihrer Angst Ausdruck, im heikelsten Moment ihres Auftritts wieder dieses unaufschiebbare Bedürfnis zu verspüren.
«Mach dir deswegen keine Sorgen», sagte ich und versuchte, um ihren bereits verwirrten Zustand nicht noch zu verschlimmern, die Gereiztheit zu verbergen, die ihre angeborene Dämlichkeit in mir auslöste. «Denk daran, dass du eine hochbedeutende Frau zu ersetzen hast, deren Anordnungen keinen Widerspruch dulden. Wo du auch bist, wenn du den Drang verspürst, dein kleines Geschäft zu verrichten oder sogar dein großes, gehst du in eine Ecke und erledigst in aller Gelassenheit, was du zu erledigen hast. Vergiss nicht, dir nachher die Hände zu waschen. Die Person, die du ersetzt, besitzt Autorität, aber auch Klasse.»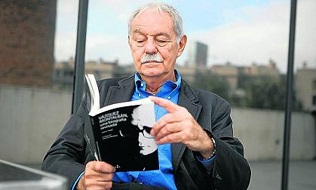 Eduardo Mendoza (Barcelona, 11 januari 1943)
De Amerikaanse schrijfster Diana Gabaldon werd op 11 januari 1952 geboren in Williams, Arizona. Zie ook alle tags voor Diana Gabaldon op dit blog.
Uit: Outlander
"Do you know when I was born?" I asked, looking up. I knew my hair was wild and my eyes staring, and I didn't care. "On the twentieth of October, in the Year of Our Lord nineteen hundred and eighteen. Do you hear me?" I demanded, for he was blinking at me unmoving, as though paying no attention to a word I said. "I said nineteen eighteen! Nearly two hundred years from now! Do you hear?"
I was shouting now, and he nodded slowly.
"I hear," he said softly.
"Yes, you hear!" I blazed. "And you think I'm raving mad. Don't you? Admit it! That's what you think. You have to think so, there isn't any other way you can explain me to yourself. You can't believe me, you can't dare to. Oh, Jamie..." I felt my face start to crumple. All this time spent hiding the truth, realizing that I could never tell anyone, and now I realized that I could tell Jamie, my beloved husband, the man I trusted beyond all others, and he wouldn't—he couldn't believe me either.
"It was the rocks—the fairy hill. The standing stones. Merlin's stones. That's where I came through." I was gasping, half-sobbing, becoming less coherent by the second. "Once upon a time, but it's really two hundred years. It's always two hundred years, in the stories. ... But in the stories, the people always get back. I couldn't get back." I turned away, staggering, grasping for support. I sank down on a rock, shoulders slumped, and put my head in my hands. There was a long silence in the wood. It went on long enough for the small night birds to recover their courage and start their noises once again, calling to each other with a thin, high zeek! as they hawked for the last insects of the summer. »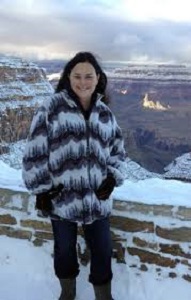 Diana Gabaldon (Williams,11 januari 1952)
De Macedonische dichter en schrijver Slavko Janevski werd geboren op 11 januari 1920 in Skopje. Zie ook alle tags voor Slavko Janevski op dit blog.
Pastel
There the hungry wolf
with his teeth
has ripped out the hot entrails.
There the fugitive convict
stone by stone
has dug his grave.
There the naked dead
on a table of their bones
have chopped up the moon.
There the rutting stags,
their antlers entangled,
have turned into skeletons.
There on hard arid ground
sorcerers have woven
a wedding feast banner from their veins.
The groom is the wind,
the bride is the mist.
Amazingly in their cradle
(a handful of earth and hope)
a nameless flower opens.
Let's go and name it:
let it be called Dream.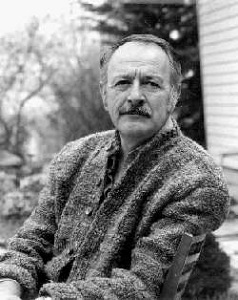 Slavko Janevski (11 januari 1920 – 20 januari 2000)


De Duitstalige, joodse, dichteres en schrijfster Ilse Weber werd geboren op 11 januari 1903 in Witkowitz, Tsjechoslowakije. Zie ook alle tags voor Ilse Weber op dit blog.
Brief an mein Kind (Fragment)
Mein Bub, bist du gesund und lernst du brav?
Jetzt singt dich niemand wohl mehr in den Schlaf.
Manchmal des Nachts, da will es scheinen mir,
als fühlte ich dich neben mir.
Denk nur, wenn wir uns einmal wiedersehen
Dann werden wir einander nicht verstehen.
Du hast dein Deutsch schon längst verlernt in Schweden
und ich, ich kann doch gar nicht schwedisch reden.
Wird das nicht komisch sein? Ach wär's doch schon,
dann hab ich plötzlich einen großen Sohn…
Spielst du mit Blechsoldaten noch so gerne?
Ich wohn' in einer richtigen Kaserne,
mit dunklen Mauern und mit düst'ren Räumen
von Sonne ahnt man nichts, von Laub und Bäumen.
Ich bin hier Krankenschwester bei den Kindern
Und es ist schön, zu helfen und zu lindern.
Nachts wache ich bei ihnen manches Mal,
die kleine Lampe hellt nur schwach den Saal.
Ich sitze da und hüte ihre Ruh,
und jedes Kind ist mir ein Stückchen "du".
Mancher Gedanke fliegt dann hin zu dir
Und trotzdem bin ich froh, du bist nicht hier.
Und gerne litt' ich tausendfache Qualen,
könnt ich ein Kinderglück damit bezahlen…
Jetzt ist es spät und ich will schlafen gehen.
Könnt ich dich einen Augenblick nur sehn!
So aber kann ich nichts als Briefe schreiben,
die voller Sehnsucht sind- und liegen bleiben…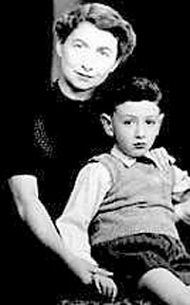 Ilse Weber (11 januari 1903 – 6 oktober 1944)
De Zuidafrikaanse schrijver en politicus Alan Stewart Paton werd geboren op 11 januari 1903 in Pietermaritzburg. Zie ook alle tags voor Alan Stewart Paton op dit blog.
Uit: Cry the Beloved Country
"There is not much talking now. A silence falls upon them all. This is no time to talk of hedges and fields, or the beauties of any country. Sadness and fear and hate, how they well up in the heart and mind, whenever one opens pages of these messengers of doom. Cry for the broken tribe, for the law and the custom that is gone. Aye, and cry aloud for the man who is dead, for the woman and children bereaved. Cry, the beloved country, these things are not yet at an end. The sun pours down on the earth, on the lovely land that man cannot enjoy. He knows only the fear of his heart."
(…)
"We do not know, we do not know. We shall live from day to day, and put more locks on the doors, and get a fine fierce dog when the fine fierce bitch next door has pups, and hold on to our handbags more tenaciously; and the beauty of the trees by night, and the raptures of lovers under the stars, these things we shall forego. We shall forego the coming home drunken through the midnight streets, and the evening walk over the star-lit veld. We shall be careful, and knock this off our lives, and knock that off our lives, and hedge ourselves about with safety and precaution. And our lives will shrink, but they shall be the lives of superior beings; and we shall live with fear, but at least it will not be a fear of the unknown. And the conscience shall be thrust down; the light of life shall not be extinguished, but be put under a bushel, to be preserved for a generation that will live by it again, in some day not yet come; and how it will come, and when it will come, we shall not think about at all."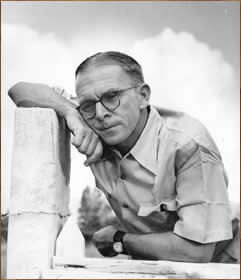 Alan Stewart Paton (11 januari 1903 – 12 april 1988)
De Amerikaanse dichter, criticus, vertaler en reisschrijver Bayard Taylor werd geboren op 11 januari 1825 in Kennett Square in Chester County, Pennsylvania. Zie ook alle tags voor Bayard Taylor op dit blog.
Daughter of Egypt,
Daughter of Egypt, veil thine eyes!
I cannot bear their fire;
Nor will I touch with sacrifice
Those altars of desire.
For they are flames that shun the day,
And their unholy light
Is fed from natures gone astray
In passion and in night.

The stars of Beauty and of Sin,
They burn amid the dark,
Like beacons that to ruin win
The fascinated bark.
Then veil their glow, lest I forswear
The hopes thou canst not crown,
And in the black waves of thy hair
My struggling manhood drown!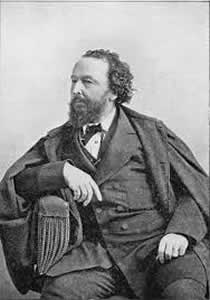 Bayard Taylor (11 januari 1825 – 19 december 1878)
Extra
Am ersten Sonntage nach hl. drei Könige
Ev.: Jesus lehrt im Tempel.
Und sieh, ich habe dich gesucht mit Schmerzen,
Mein Herr und Gott, wo werde ich dich finden?
Ach nicht im eignen ausgestorbnen Herzen,
Wo längst dein Ebenbild erlosch in Sünden:
Da tönt aus allen Winkeln, ruf' ich dich,
Mein eignes Echo wie ein Spott um mich.
Wer einmal hat dein göttlich Bild verloren,
Was ihm doch eigen war wie seine Seele,
Mit dem hat sich die ganze Welt verschworen,
Daß sie dein heilig Antlitz ihm verhehle;
Und wo der Fromme dich auf Tabor schaut,
Da hat er sich im Tal sein Haus gebaut.
So muß ich denn zu meinem Graun erfahren
Das Rätsel, das ich nimmer konnte lösen,
Als mir in meinen hellen Unschuldsjahren
Ganz unbegreiflich schien was da vom Bösen,
Daß eine Seele, wo dein Bild geglüht,
Dich gar nicht mehr erkennt, wenn sie dich sieht.
Rings um mich tönt der klare Vogelreigen:
»Horch auf, die Vöglein singen seinem Ruhme!«
Und will ich mich zu einer Blume neigen:
»Sein mildes Auge schaut aus jeder Blume.«
Ich habe dich in der Natur gesucht,
Und weltlich Wissen war die eitle Frucht!
Und muß ich schauen in des Schicksals Gange,
Wie oft ein gutes Herz in diesem Leben
Vergebens zu dir schreit aus seinem Drange,
Bis es verzweifelnd sich der Sünd' ergeben,
Dann scheint mir alle Liebe wie ein Spott,
Und keine Gnade fühl' ich, keinen Gott!
Und schlingen sich so wunderbar die Knoten,
Daß du in Licht erscheinst dem treuen Blicke,
Da hat der Böse seine Hand geboten
Und baut dem Zweifel eine Nebelbrücke,
Und mein Verstand, der nur sich selber traut,
Der meint gewiß sie sei von Gold gebaut!
Ich weiß es, daß du bist, ich muß es fühlen,
Wie eine schwere kalte Hand mich drücken,
Daß einst ein dunkles Ende diesen Spielen,
Daß jede Tat sich ihre Frucht muß pflücken;
Ich fühle der Vergeltung mich geweiht,
Ich fühle dich, doch nicht mit Freudigkeit.
Wo find' ich dich in Hoffnung und in Lieben!
Denn jene ernste Macht, die ich erkoren,
Das ist der Schatten nur, der mir geblieben
Von deinem Bilde, da ich es verloren.
O Gott, du bist so mild und bist so licht!
Ich suche dich in Schmerzen, birg dich nicht!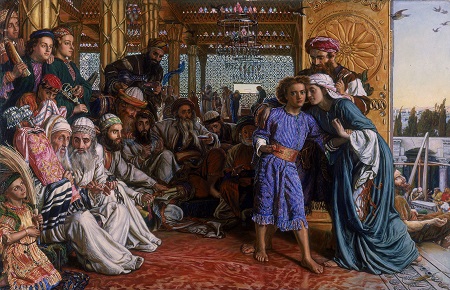 Annette von Droste-Hülshoff (10 januari 1797 – 24 mei 1848)
The Finding of the Saviour in the Temple door William Holman Hunt, (1854–60)
11-01-2015 om 16:07 geschreven door Romenu

Tags:Eduardo Mendoza, Diana Gabaldon, Slavko Janevski, Ilse Weber, Alan Stewart Paton, Bayard Taylor, Annette von Droste-Hülshoff, Romenu