E-mail mij


Druk op onderstaande knop om mij te e-mailen.


Romenu


Romenu is een blog over gedichten, literatuur en kunst Maar Romenu is ook een professionele freelance vertaler
Du-Ne en Ne-Du http://www.romenu.nl.


Huur eens een (vakantie)huis in een natuurgebied, dichtbij het centrum van Nijmegen


Google


Georg Trakl

Georg Trakl werd op 3 februari 1887 in het conducteurshuis aan de Waagplatz 2 in Salzburg geboren. Zijn vader, Tobias Trakl, was een handelaar in ijzerwaren en zijn moeder, die ook psychische problemen had, was Maria Catharina Trakl, (meisjesnaam Halik). Voorts had hij nog drie broers en drie zussen. Margarethe (doorgaans Grethe genoemd) stond hem het naast, zelfs zodanig dat sommigen een incestueuze verhouding vermoeden. Zijn jeugd bracht hij door in Salzburg. Vervolgens bezocht hij van 1897 tot 1905 het humanistische gymnasium. Om toch een academische opleiding te kunnen volgen, werkte hij tot 1908 in de praktijk bij een apotheker. Sommigen vermoedden dat hij dit vooral deed om zichzelf opiaten te kunnen verschaffen. Bij het uitbreken van WO I werd Trakl als medicus naar het front in Galicië (heden ten dage in Oekraïne en Polen) gestuurd. Zijn gemoedsschommelingen leidden tot geregelde uitbraken van depressie, die verergerd werden door de afschuw die hij voelde voor de verzorging van de ernstig verwonde soldaten. De spanning en druk dreven hem ertoe een suïcidepoging te ondernemen, welke zijn kameraden nochtans verhinderden. Hij werd in een militair ziekenhuis opgenomen in Kraków, alwaar hij onder strikt toezicht geplaatst werd.Trakl verzonk daar in nog zwaardere depressies en schreef Ficker om advies. Ficker overtuigde hem ervan dat hij contact moest opnemen met Wittgenstein, die inderdaad op weg ging na Trakls bericht te hebben ontvangen. Op 4 november 1914, drie dagen voordat Wittgenstein aan zou komen, overleed hij echter aan een overdosis cocaïne


Paul Celan

Paul Celan werd onder de naam Paul Antschel op 23 november 1920 geboren in Czernowitz, toentertijd de hoofdstad van de Roemeense Boekovina, nu behorend bij de Oekraïne. Paul Celans ouders waren Duitssprekende joden die hun zoon joods opvoedden en hem naar Duitse christelijke scholen stuurden. In 1942 werden Celans ouders door de Duitse bezetter naar een werkkamp gedeporteerd en daar vermoord. Hijzelf wist aanvankelijk onder te duiken, maar moest vanaf juli 1942 in een werkkamp dwangarbeid verrichten. Celan overleefde de oorlog. Via Boekarest en Wenen vestigde Celan zich in 1948 in Parijs. Daar was hij werkzaam als dichter, vertaler en doceerde hij aan de prestigieuze Ecole Normale Supérieure. Vermoedelijk op 20 april 1970 beëindigde hij zijn leven zelf door in de Seine te springen.


Gerard Reve

Gerard Reve over: Medearbeiders "God is in de mensen, de dieren, de planten en alle dingen - in de schepping, die verlost moet worden of waaruit God verlost moet worden, door onze arbeid, aangezien wij medearbeiders van God zijn." Openbaring "Tja, waar berust elk godsbegrip op, elke vorm van religie? Op een openbaring, dat wil zeggen op een psychische ervaring van zulk een dwingende en onverbiddelijke kracht, dat de betrokkene het gevoel heeft, niet dat hij een gedachte of een visioen heeft, maar dat een gedachte gedachte of visioen hem bezit en overweldigt."


Simon Vestdijk
Simon Vestdijk (Harlingen, 17 oktober 1898 – Utrecht, 23 maart 1971) was een Nederlands romancier, dichter, essayist en vertaler. Zijn jeugd te Harlingen en Leeuwarden beschreef hij later in de Anton Wachter-cyclus. Van jongs af aan logeerde hij regelmatig bij zijn grootouders in Amsterdam, waar hij zich in 1917 aan de Universiteit van Amsterdam inschrijft als student in de medicijnen. Tijdens zijn studie die van 1917 tot 1927 duurde, leerde hij Jan Slauerhoff kennen.Tot 1932 is hij als arts in praktijken door heel Nederland werkzaam. In 1932 volgt zijn officiële schrijversdebuut met de uitgave van de bundel Verzen in De Vrije Bladen. Doorslaggevend voor Vestdijks uiteindelijke keuze voor de literatuur is zijn ontmoeting in 1932 met Eddy Du Perron en Menno ter Braak. Deze ontmoeting had tot resultaat dat hij redactielid werd van het tijdschrift Forum Kort daarop, in 1933, wordt zijn eerste novelle, De oubliette, uitgegeven. In hetzelfde jaar schrijft hij Kind tussen vier vrouwen, dat, eerst geweigerd door de uitgever, later de basis zal vormen voor de eerste drie delen van de Anton Wachter-romans. In 1951 ontvangt Vestdijk de P.C. Hooftprijs voor zijn in 1947 verschenen roman De vuuraanbidders. In 1957 wordt hij voor het eerst door het PEN-centrum voor Nederland voorgedragen voor de Nobelprijs voor de Literatuur, die hij echter nooit zal krijgen. Op 20 maart 1971 wordt hem de Prijs der Nederlandse Letteren toegekend, maar voor hij deze kan ontvangen overlijdt hij op 23 maart te Utrecht op 72-jarige leeftijd. Vestdijk was auteur van ca. 200 boeken. Vanwege deze enorme productie noemde de dichter Adriaan Roland Holst hem 'de man die sneller schrijft dan God kan lezen'. Andere belangrijke boeken van Simon Vestdijk zijn: "Kind van stad en land" (1936), "Meneer Visser's hellevaart" (1936), "Ierse nachten" (1946), "De toekomst de religie" (1947), "Pastorale 1943" (1948), "De koperen tuin" (1950), "Ivoren wachters" (1951), "Essays in duodecimo" (1952) en "Het genadeschot" (1964).


K.P. Kavafis

K.P. Kavafis werd als kind van Griekse ouders, afkomstig uit Konstantinopel, geboren in 1863 in Alexandrië (tot vandaag een Griekse enclave) waar hij ook het grootste deel van zijn leven woonde en werkte. Twee jaar na de dood van zijn vader verhuist het gezin in 1872 naar Engeland om na een verblijf van vijf jaar naar Alexandrië terug te keren. Vanwege ongeregeldheden in Egypte vlucht het gezin in 1882 naar Konstantinopel, om na drie jaar opnieuw naar Alexandrië terug te gaan. In de jaren die volgen maakt Kavafis reizen naar Parijs, Londen en in 1901 zijn eerste reis naar Griekenland, in latere jaren gevolgd door nog enkele bezoeken. Op de dag van zijn zeventigste verjaardag, in 1933 sterft Kavafis in Alexandrië. De roem kwam voor Kavafis pas na zijn dood, dus postuum. Deels is dat toe te schrijven aan zijn eigen handelswijze. Hij was uiterst terughoudend met de publicatie van zijn gedichten, liet af en toe een enkel gedicht afdrukken in een literair tijdschrift, gaf in eigen beheer enkele bundels met een stuk of twintig gedichten uit en het merendeel van zijn poëzie schonk hij op losse bladen aan zijn beste vrienden.


Thomas Mann


Thomas Mann, de jongere broer van Heinrich Mann, werd geboren op 6 juni 1875 in Lübeck. Hij was de tweede zoon van de graankoopman Thomas Johann Heinrich Mann welke later één van de senatoren van Lübreck werd. Zijn moeder Julia (geboren da Silva-Bruhns) was Duits-Braziliaans van Portugees Kreoolse afkomst. In 1894 debuteerde Thomas Mann met de novelle "Gefallen". Toen Thomas Mann met 21 jaar eindelijk volwassen was en hem dus geld van zijn vaders erfenis toestond - hij kreeg ongeveer 160 tot 180 goldmark per jaar - besloot hij dat hij genoeg had van al die scholen en instituties en werd onafhankelijk schrijver. Kenmerkend voor zijn stijl zijn de ironie, de fenomenale taalbeheersing en de minutieuze detailschildering. Manns reputatie in Duitsland was sterk wisselend. Met zijn eerste roman, Buddenbrooks (1901), had hij een enorm succes, maar door zijn sceptische houding tegenover Duitsland na de Eerste Wereldoorlog veranderde dit volledig. Stelde hij zich tot aan de jaren twintig apolitiek op (Betrachtungen eines Unpolitischen, 1918), meer en meer raakte hij bij het Politiek gebeuren betrokken. Zijn afkeer van het nationaal socialisme groeide, zijn waarschuwingen werden veelvuldiger en heftiger. In 1944 accepteerde hij het Amerikaanse staatsburgerschap. Tussen 1943 en 1947 schreef Mann Doktor Faustus (zie Faust), de roman van de 'Duitse ziel' in de gecamoufleerd geschilderde omstandigheden van de 20ste eeuw. In 1947 bezocht hij voor het eerst sinds de Oorlog Europa, twee jaar later pas Duitsland. In 1952 vertrok hij naar Zwitserland. Op 12 augustus 1955 stierf hij in Zürich. Twintig jaar na zijn dood, in aug. 1975, is zijn literaire nalatenschap geopend: dagboekaantekeningen van 15 maart 1933 tot 29 juli 1955, alsmede notities uit de jaren 1918 tot en met 1921.Belangrijke werken zijn: Der Zauberberg, Der Tod in Venedig, Dokter Faustus , Joseph und seine Brüder en Die Bekenntnisse des Hochstaplers Felix Krull.


Rainer Maria Rilke

Rilke werd op 4 december 1875 geboren in Praag. Hij had al naam gemaakt als dichter met zijn bundels Das Stundenbuch en Das Buch der Bilder, toen hij de literaire wereld versteld deed staan en wereldfaam verwierf met de publicatie van zijn twee delen Neue Gedichte in 1907 en 1908. Hij verzamelde daarin het beste werk uit een van zijn vruchtbaarste periodes, die hij grotendeels doorbracht in Parijs. Rilke was daar diep onder de indruk gekomen van Rodin, bij wie hij een tijdlang in dienst was als particulier secretaris. Rodin, zei hij later, had hem leren kijken. Dit kijken kwam neer op intense concentratie, om het mysterie te kunnen zien 'achter de schijnbare werkelijkheid'. Latere en rijpere werken als Duineser Elegien (1912-1923) en het ronduit schitterende Die Sonette an Orfeus (1924) illustreren Rilkes metafysische visie op het onzegbare, dat haar verwoording vindt in een hermetische muzikale taal. Op 29 december 1926 overlijdt Rilke in het sanatorium in Val-Mont aan de gevolgen van leukemie. Enkele dagen later wordt hij, overeenkomstig zijn wens, begraven op het kerkhof van Raron.


* * * * * * * * * * * * * * * *

| | |
| --- | --- |
| | Over literatuur, gedichten, kunst en cultuur |

26-09-2011

T. S. Eliot, Bart Chabot, Luís Fernando Veríssimo,Thomas van Aalten, Christoph W. Bauer
De Engels-Amerikaanse dichter en schrijver T. S. Eliot werd op 26 september 1888 geboren in St.Louis, Missouri. Zie ook mijn blog van 26 september 2010 en eveneens alle tags voor T. S. Eliot op dit blog.
Uit: Little Gidding (Fragment)
I
Midwinter spring is its own season
Sempiternal though sodden towards sundown,
Suspended in time, between pole and tropic.
Whem the short day is brightest, with frost and fire,
The brief sun flames the ice, on pond and ditches,
In windless cold that is the heart's heat,
Reflecting in a watery mirror
A glare that is blindness in the early afternoon.
And glow more intense than blaze of branch, or brazier,
Stirs the dumb spirit: no wind, but pentecostal fire
In the dark time of the year. Between melting and freezing
The soul's sap quivers. There is no earth smell
Or smell of living thing. This is the spring time
But not in time's covenant. Now the hedgerow
Is blanched for an hour with transitory blossom
Of snow, a bloom more sudden
Than that of summer, neither budding nor fading,
Not in the scheme of generation.
Where is the summer, the unimaginable
Zero summer?
If you came this way,
Taking the route you would be likely to take
From the place you would be likely to come from,
If you came this way in may time, you would find the hedges
White again, in May, with voluptuary sweetness.
It would be the same at the end of the journey,
If you came at night like a broken king,
If you came by day not knowing what you came for,
It would be the same, when you leave the rough road
And turn behind the pig-sty to the dull facade
And the tombstone. And what you thought you came for
Is only a shell, a husk of meaning
From which the purpose breaks only when it is fulfilled
If at all. Either you had no purpose
Or the purpose is beyond the end you figured
And is altered in fulfilment. There are other places
Which also are the world's end, some at the sea jaws,
Or over a dark lake, in a desert or a city—
But this is the nearest, in place and time,
Now and in England.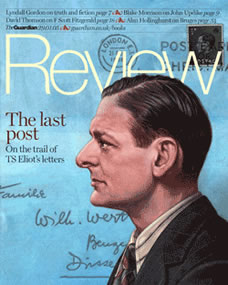 T. S. Eliot (26 september 1888 – 4 januari 1965)
De Nederlandse dichter en schrijver Bart Chabot werd geboren in Den Haag op 26 september 1954. Zie ook mijn blog van 26 september 2010 en eveneens alle tags voor Bart Chabot op dit blog.
Magnafox 2002
die avond vertrok een auto
richting snelweg
& de honden blaften niet

het dashboardvak was leeg
op de kaart van W Europa na
cassettes

wij reden zwaar weer tegemoet
tegenliggers voerden groot
licht in de verte

wij naderden
de interzone
niemandsland

het grensgebied
Uit: Schiphol Blues
'Vraagje.
Klein, onbeduidend, heel onschuldig vraagje mijnerzijds.
Hebt u weleens ingebroken? Een kraak gezet? In de zin
van: u wederrechtelijk toegang verworven tot een woning die niet op enigerlei wijze tot uw bezit gerekend kan en mag worden? Meer in het bijzonder: hebt u weleens ingebroken in het huis van een ander, samen met uw vrouw of partner?
Nee?
Ik wel.
Maar dat voelde u al aankomen.
Ik beken: ik heb ingebroken, met mijn lief, onlangs, pakweg enkele maanden geleden, op klaarlichte dag.'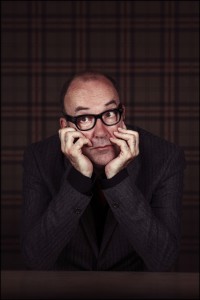 Bart Chabot (Den Haag, 26 september 1954)
De Braziliaanse schrijver Luís Fernando Veríssimo werd geboren op 26 september 1936 in Porto Alegre, Rio Grande do Sul. Zie ook mijn blog van 26 september 2010.
Uit: Borges and the Eternal Orangutans (Vertaald door Jull Costa)
"I am fifty years old. I have led a cloistered life, "without adventures or surprises", as you put it in your poem. Like you, master. A sheltered life spent among books, and into which only rarely did the unexpected enter like a tiger. Not that I am an innocent. I am a sceptic, books have trained me in every category of disbelief and caution when confronted by illogicality. I could never have believed that destiny was calling me by name, that everything had been decided for me and before me by some hidden Borges, that my role was waiting for me, just as Mallarmé's vide papier was waiting for his poems.
The prospect of hearing the Argentinian's comments on the lecture by the German with whom I had corresponded, but whom I did not know personally, was enough in itself to justify the price of the air fare to Buenos Aires (paid for on credit). The conference would take place in July, when my students of English would be taking refuge in their hyperactive hormones, so as to protect themselves from the cold, thus enabling me to have a holiday. No urgent translation required my attention, at least nothing that could not wait a week, the duration of the conference.
The final coincidence: one day after the arrival of the journal containing both the remarkable announcement that the 1985 Israfel Society Conference had been transferred from Baltimore to Buenos Aires and instructions on how interested parties should apply, my cat Aleph died. Not from any discernible cause, but merely out of consideration for the old bachelor who had taken him in. Aleph was the only obstacle to my making the trip, because, now that my Aunt Raquel had gone into a home, there was no-one I could leave him with. Aleph's death convinced me not to miss this never-to-be-repeated opportunity. Yet even his all too convenient demise failed to arouse my suspicions."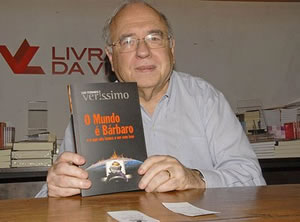 Luís Fernando Veríssimo (Porto Alegre, 26 september 1936)
De Nederlandse schrijver Thomas van Aalten werd geboren in Huissen bij Arnhem op 26 september 1978. Zie ook mijn blog van 26 september 2007 en ook mijn blog van 26 september 2008 en ook mijn blog van 26 september 2009 en ook mijn blog van 26 september 2010
Uit: Coyote
'"Waar het op neer komt: de vrouw komt uit het buitenland. Haar platenmaatschappij zit in Heimstadt, maar ze is hier nog nooit geweest. Ze heeft nooit ingecheckt in die hotelkamer. Haar broer weigert te geloven dat het haar tanden zijn. Is het mogelijk dat tanden zo netjes uit iemands mond worden gehaald?"
"Kan iemand die tanden in haar kamer hebben gelegd?" vraag ik en kijk afwezig naar zijn hangwangen.
"Maar dat is het nou juist, die kamer is niet gebruikt. Zelfs de schoonmaaksters zijn niet in die kamer geweest, alles is gecheckt met getuigen. Snapt u hoe zoiets kan?"
Mijn blik verstart.
"Er is nog iets geks. Er zat een Japanse tekst bij de tanden. Een soort haiku. Over een brand in een bos."
Mijn hart slaat over. "Was ze Japanse?"
Tromp schudt zijn hoofd. "Ze heette Isabella."'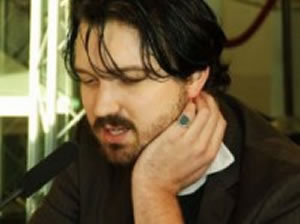 Thomas van Aalten (Huissen, 26 september 1978)
De Oostenrijkse dichter, schrijver en vertaler Christoph W. Bauer werd geboren in Kolbnitz op 26 september 1968. Zie ook mijn blog van 8 juni 2009 en ook mijn blog van 26 september 2010
Supersonic
XLVII

verlieren verboten ums gelenk buchstabiert
mit pünktlichseinblicken und jeder verdient
eine zweite lektion wie hausarrest für
eskapaden sie grüssten die fahne
das testbild die nächte waren inseln und
aussteiger sie durchs fenster über die grenze
der sperrstunde hinaus wuchsen strände wie
wiesen denen sie die uhren eingruben um
nicht zu hören was ihnen blüht holten sie
alles aus den rekordern und rasten bis
ins felderausfransen mit den winden
um die wette besang Campino das blech
ihrer träume sie haben alle abgehängt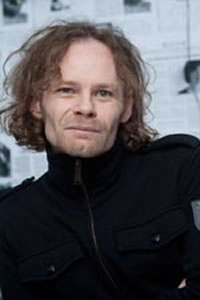 Christoph W. Bauer (Kolbnitz, 26 september 1968)



Zie voor onderstaande schrijvers ook
mijn blog van 26 september 2010.
26-09-2011 om 19:46 geschreven door Romenu

Tags:T. S. Eliot, Bart Chabot, Luís Fernando Veríssimo,Thomas van Aalten, Christoph W. Bauer, Romenu



Mark Haddon, William Self, Jane Smiley, Vladimir Vojnovitsj, Cyprian Ekwensi, Peter Turrini, Edwin Keppel Bennett, Joseph Furphy
De Engelse schrijver Mark Haddon werd geboren op 26 september 1962 in Northampton. Zie ook mijn blog van 26 september 2010
Uit: The Curious Incident of the Dog in the Night-Time
"My name is Christopher John Francis Boone. I know all the countries of the world and their capital cities and every prime number up to 7,057.
Eight years ago, when I first met Siobhan, she showed me this picture
[sad face]
and I knew that it meant 'sad,' which is what I felt when I found the dead dog.
Then she showed me this picture
[smiley face]
and I knew that it meant 'happy', like when I'm reading about the Apollo space missions, or when I am still awake at 3 am or 4 am in the morning and I can walk up and down the street and pretend that I am the only person in the whole world.
Then she drew some other pictures
[various happy, sad, confused, surprised faces]
but I was unable to say what these meant.
I got Siobhan to draw lots of these faces and then write down next to them exactly what they meant. I kept the piece of paper in my pocket and took it out when I didn't understand what someone was saying. But it was very difficult to decide which of the diagrams was most like the face they were making because people's faces move very quickly.
When I told Siobhan that I was doing this, she got out a pencil and another piece of paper and said it probably made people feel very
[confused face]
and then she laughed. So I tore the original piece of paper up and threw it away. And Siobhan apologised. And now if I don't know what someone is saying I ask them what they mean or I walk away."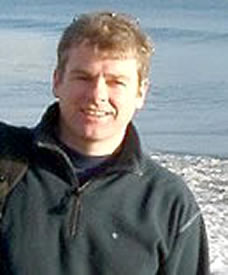 Mark Haddon (Northampton, 26 september 1962)
De Engelse schrijver, criticus en columnist William Self werd geboren in Londen op 26 september 1961. Zie ook mijn blog van 26 september 2007 en ook mijn blog van 26 september 2008. en ook mijn blog van 26 september 2009 en ook mijn blog van 26 september 2010.
Uit: The Book of Dave
"Carl remembered how this ground had been in buddout, each rip mounded with a mixture of moto dung, seaweed, birdshit and roof straw. The motos had deftly laid their own fresh dung, but the other ingredients had to be dug from the byres, scraped from the rocks and gathered from the shore by the older girls and opares.
Next the mummies laboriously dragged truckle after truckle of the mixture up from the manor, before spreading and digging it into the earth with their mattocks. There were no wheels on Ham – save for symbols of them – and therefore no cars or vans either, so the Hamsterwomen tilled the long rips themselves – a team of six yoked to the island's sole plough, with its heavy irony share. Now the ripening wheatie stood as high as his knees, and it looked as if it would be a good crop this year – not that Carl would necessarily be there to see the mummies grind it under the autumn foglamp, their bare breasts nuzzling the hot stone of their querns as they bent sweatily to the graft.
– Ware, guv, said Billi Brudi, catching Carl's eye as they reached the linchet bordering the next rip and together stepped over it.
– Nu´ Lundun, Carl replied.
– Ware, guv, Sam Brudi chipped in – and his brother Billi chimed up: – Nu´ Lundun.
Then Gari Edduns uttered the salutation, and Peet Bulluk made the response – and so it went along the line. Between them the nine lads represented all the six families of Ham, the Brudis, Funches, Edduns, Bulluks, Ridmuns and De´vu´shes. Good, solid Ingish names – all from the Book, all established on Ham from time out of mind, as rooted as smoothbark and crinkleleaf."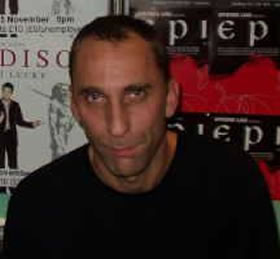 William Self (Londen, 26 september 1961)
De Amerikaanse schrijfster Jane Smiley werd geboren op 26 september 1949 in Los Angeles. Zie ook mijn blog van 26 september 2008 en ook mijn blog van 26 september 2009 en ook mijn blog van 26 september 2010
Uit: Charles Dickens: A Life
"Charles Dickens was a public man and a famous man, and he assumed both of these slightly different roles in his early twenties. His first sketch, "A Dinner at Poplar Walk," was published in the Monthly Magazine in December 1833. Dickens, born on February 7, 1812, was only twenty-one, but because of his work as a parliamentary reporter (he had taught himself shorthand and was able to take down speeches word for word), he was already familiar with seeing his name in print. Nevertheless, he related later that "I walked down to Westminster Hall, and turned into it for half an hour, because my eyes were so dimmed with joy and pride, that they could not bear the street, and were not fit to be seen there." Further sketches published in monthly and weekly magazines over the following months attracted considerable notice, and when Sketches by Boz appeared in volume form in February and December 1836, they were well reviewed. What everyone, including Dickens himself, considered especially remarkable was their breadth of scope, and in particular the variety of lower-class characters and scenes depicted, perhaps a first in English literature. One reviewer called them "a perfect picture of the morals, manners, and habits of a great portion of English Society."
At only twenty-four, Dickens found himself in an advantageous authorial position—he was invited to contribute the text for a series of sporting engravings to be published by the firm of Chapman and Hall. They offered Dickens £14 per month (it is impossible to know exactly what this would be equivalent to in modern dollars, but it is useful to multiply any Dickensian sum by 35, which would make his fee about $500). "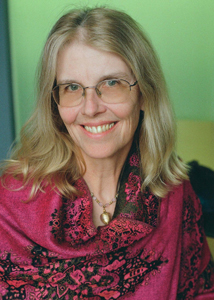 Jane Smiley (Los Angeles, 26 september 1949)
De Russische schrijver en dissident Vladimir Nikolajevitsj Vojnovitsj werd geboren in Doesjanbe op 26 september 1932. Zie ook mijn blog van 26 september 2008 en ook mijn blog van 26 september 2009 en ook mijn blog van 26 september 2010
Uit: Die denkwürdigen Abenteuer des Soldaten Iwan Tschonkin (Vertaald door Alexander Kaempfe)
"Es verging einige Zeit. Njura kam zu sich. Die Sonne brannte ihr auf den Rücken. Es roch nach trockener Erde und Mist. Irgendwo zwitscherten Sperlinge und gackerten Hühner. Das Leben nahm weiter seinen Lauf. Njura öffnete die Augen und sah unter sich die klumpige Erde.
»Warum liege ich hier eigentlich herum?« dachte sie ratlos, und da fiel ihr der eiserne Vogel wieder ein.
Njura war ein gebildetes Mädchen. Manchmal las sie das »Notizbuch des Agitators«, das Parteistellenleiter Kilin abonniert hatte. Im »Notizbuch« hieß es klipp und klar, daß jeglicher Aberglaube zum Erbe der finsteren Vergangenheit gehöre und folglich auszumerzen sei. Diesen Gedanken hielt Njura für durchaus zutreffend.
Njura wandte den Kopf nach rechts und sah die Außentreppe ihres Hauses sowie den Eber Borjka, der wieder dabei war, die Erde umzuwühlen. Daran war nichts Übernatürliches. Borjka ging dieser Beschäftigung regelmäßig nach, wenn er einen passenden Ort dafür fand. Fand er ihn nicht, tat er dasselbe am unpassenden Ort. Njura drehte den Kopf ein Stück weiter und sah den klaren blauen Himmel und die blendend gelbe Sonne.
Kühner geworden wandte Njura den Kopf nach links und stürzte gleich wieder, mit dem Gesicht nach vorn, zu Boden. Der entsetzliche Vogel war leibhaftig da. Er stand unweit von Njuras Gemüsegarten auf der Erde und hielt seine großen grünen Flügel gespreizt."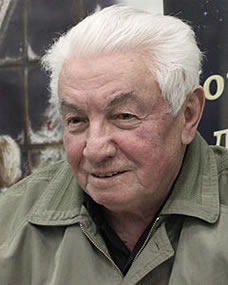 Vladimir Vojnovitsj (Doesjanbe, 26 september 1932)
Zie voor onderstaande schrijvers ook mijn blog van 26 september 2010.
De Nigeriaanse schrijver Cyprian Ekwensi werd op 26 september 1921 in Nigeria geboren in Minna. Zie ook mijn blog van 26 september 2006 en ook mijn blog van 26 september 2009.
De Oostenrijkse schrijver Peter Turrini werd geboren op 26. September 1944 in St. Margarethen im Lavanttal. Zie ook mijn blog van 26 september 2009.
De Engels schrijver, dichter en germanist Edwin Keppel Bennett werd geboren op 26 september 1887 in Wareham, Dorset.
De Australische dichter en schrijver Joseph Furphy werd geboren op 26 september 1843 in Yering, een voorstad van Melbourne.
26-09-2011 om 19:32 geschreven door Romenu

Tags:Mark Haddon, William Self, Jane Smiley, Vladimir Vojnovitsj, Cyprian Ekwensi, Peter Turrini, Edwin Keppel Bennett, Joseph Furphy, Romenu



| | |
| --- | --- |
| | |



Inhoud blog


| | |
| --- | --- |
| | Crauss, Patrick Marber, William Golding, Ingrid Jonker, Orlando Emanuels, Jean-Claude Carrière, Stefanie Zweig, Mika Waltari, Hartley Coleridge |
| | Michaël Zeeman, Armando, Ton Anbeek, Stephan Sarek, Omer Karel De Laey, Michael Deak, Einar Már Gudmundsson, Gerrit Borgers |
| | Nicolien Mizee |
| | H.H. ter Balkt, Piet Gerbrandy, William Carlos Williams, Ken Kesey, Abel Herzberg, Dilip Chitre, Ludwig Roman Fleischer, Albertine Sarrazin, Mary Stewart |
| | Breyten Breytenbach, Alfred Schaffer, Frans Kusters, Michael Nava, Justin Haythe |
| | James Alan McPherson, Hans Arp, Andreas Neumeister, Anna Bosboom - Toussaint, Frans Eemil Sillanpää |
| | Lucebert, Jan Slauerhoff, Sergio Esteban Vélez, Chimamanda Ngozi Adichie, Agatha Christie, Orhan Kemal, Gunnar Ekelöf, James Fenimore Cooper, Claude McKay |
| | Dolce far niente, Eugen Roth, Hans Faverey, Theodor Storm, Leo Ferrier, Corly Verlooghen, Bernard MacLaverty, Ivan Klíma |
| | Tõnu Õnnepalu, Roald Dahl, Janusz Glowacki, Jac. van Looy, Nicolaas Beets, Marie von Ebner-Eschenbach, Otokar Březina, Julian Tuwim, Muus Jacobse |
| | Michael Ondaatje, James Frey, Chris van Geel, Louis MacNeice, Hannes Meinkema, Eduard Elias, Jan Willem Schulte Nordholt, Werner Dürrson, Gust Van Brussel |
| | Constantijn Huygens-prijs 2017 voor Hans Tentije |
| | David van Reybrouck, Murat Isik, D.H. Lawrence, Eddy van Vliet, Andre Dubus III, Tomas Venclova, Merrill Moore, Barbara Bongartz, Adam Asnyk |
| | Edmund de Waal, Andreï Makine, Franz Werfel, Paweł Huelle, Mary Oliver |
| | Eddy Pinas, Jeppe Aakjær, Viktor Paskov, Hilda Doolittle, Reinhard Lettau, George Bataille |
| | C. O. Jellema, Wim Huijser, Cesare Pavese, Leo Tolstoj, Gentil Th. Antheunis, Gaston Durnez, Edward Upward, Hana Androníková, Bas Jongenelen |
| | Siegfried Sassoon, Anthonie Donker, Clemens Brentano, Wilhelm Raabe, Eduard Mörike, Franz Hellens, Frederic Mistral, Grace Metalious |
| | Merijn de Boer, Anton Haakman, Edith Sitwell, Willem Bilderdijk, Michael Guttenbrunner, Jenny Aloni, Margaret Landon, Henry Morton Robinson |
| | Christopher Brookmyre, Jennifer Egan, Aart G. Broek, Amelie Fried, Jessica Durlacher, Alice Sebold, Julien Green, Willem Brandt, Carmen Laforet |
| | 250 jaar August Wilhelm Schlegel, Marcel Möring, Herman Koch, Jos Vandeloo, Margaretha Ferguson, Ward S. Just, Heimito von Doderer, Rachid Boudjedra, Peter Winnen |
| | Helga Ruebsamen, Antonin Artaud, René de Chateaubriand, Constantijn Huygens, Richard Wright, Mary Renault, Marijn Sikken, Femke Brockhus, Dik van der Meulen |
| | In memoriam Theo Sontrop |
| | In Memoriam John Ashbery |
| | Jacq Firmin Vogelaar, Fritz J. Raddatz, Eduardo Galeano, Alison Lurie, Sergej Dovlatov, Kiran Desai, Ernst Meister, Lino Wirag, Doğan Akhanlı |
| | Willem de Mérode, Eric de Kuyper, R.A. Basart, Chris Kuzneski, Johan Daisne, Robert Habeck, Pierre Huyskens |
| | Joseph Roth, Johann Georg Jacobi, Manfred Böckl, Paul Bourget, Paul Déroulède, Giovanni Verga, Richard Voß |
| | W. F. Hermans, Hubert Lampo, Blaise Cendrars, Edgar Rice Burroughs, Sabine Scho, Peter Adolphsen, Lenrie Peters, J. J. Cremer |
| | William Saroyan, Éric Zemmour, Wolfgang Hilbig, Elizabeth von Arnim, Théophile Gautier, Raymond P. Hammond |
| | Dolce far niente, James Whitcomb Riley, Charles Reznikoff, François Cheng, Jiři Orten, Libu¨e Moníková, Mary Wollstonecraft Shelley |
| | Dolce far niente, Jennifer Grotz, Hugo Brandt Corstius, Elma van Haren, John Edward Williams, Maurice Maeterlinck, Thom Gunn |
| | Dolce far niente, Friedrich Hebbel, Johann Wolfgang von Goethe, Maria Barnas, A. Moonen, C. J. Kelk, Frederick Kesner |
| | Rainer Kirsch, Tom Lanoye, Kristien Hemmerechts, Paul Verhuyck, Jeanette Winterson |
| | Lolita Pille, David Rowbotham, Norah Lofts, Cecil Scott Forester, Lernert Engelberts |
| | Christopher Isherwood, Laura van der Haar, C. B. Vaandrager, Paula Hawkins, Joachim Helfer, Guillaume Apollinaire, Rashid Al-Daif |
| | Jules Romains, Julio Cortázar, Walter Helmut Fritz, Joachim Zelter, Jürgen Kross, Ludwig Aurbacher, Boris Pahor |
| | Martin Amis, Kees Stip, Howard Jacobson, Charles Wright, Maxim Biller, Frederick Forsyth, Jògvan Isaksen, Johann Gottfried von Herder, Thea Astley |
| | John Green, Drs. P, Marion Bloem, Pepijn Lanen, Stephen Fry, Jorge Luis Borges, A. S. Byatt, Sascha Anderson, Johan Fabricius |
| | Dolce far niente, Victor Vroomkoning, Charles Busch, Curtis Sittenfeld, Koos Dijksterhuis, Albert Alberts, Ilija Trojanow |
| | Dolce far niente, Jacob Israël de Haan, Griet Op de Beeck, Jeroen Theunissen, Annie Proulx, Krijn Peter Hesselink, Willem Arondeus |
| | Alfred Wellm |
| | Dolce far niente, Martin Bril, Rogi Wieg, X.J. Kennedy, Robert Stone, Aubrey Beardsley, Frédéric Mitterrand |
| | Dolce far niente, Tom van Deel, Anneke Brassinga, Etgar Keret, James Rollins, Clemens Meyer, Arno Surminski |
| | Maren Winter, Charles de Coster, Edgar Guest, Tarjei Vesaas, Salvatore Quasimodo, Colin MacInnes |
| | Sylvie Richterová, Ernst-Jürgen Dreyer, Boleslaw Prus, Menno Lievers, Vasili Aksjonov, Jacqueline Susann |
| | Alfred Birney |
| | Mies Bouhuys, Jonathan Coe, Li-Young Lee, Frederik Lucien De Laere, Louis Th. Lehmann, Ogden Nash, Frank McCourt |
| | Marion Pauw, John Dryden, Samuel Richardson, Jerzy Andrzejewski, James Gould Cozzens, Claude Gauvreau, Inigo de Mendoza |
| | Dolce far niente, Hans Andreus, Ulrich Woelk, Marc Degens, Luciano de Crescenzo, Alain Robbe-Grillet, Idea Vilariño |
| | Dolce far niente, Simon Vestdijk, Ted Hughes, V. S. Naipaul, Nis-Momme Stockmann, Jonathan Franzen, Jan Emmens |
| | Dolce far niente, Willen van Toorn, Charles Bukowski, Reiner Kunze, Moritz Rinke, Ferenc Juhász, Justus van Maurik |
| | Sander Kok |


Gastenboek


Druk op onderstaande knop om een berichtje achter te laten in mijn gastenboek