E-mail mij


Druk op onderstaande knop om mij te e-mailen.


Romenu


Romenu is een blog over gedichten, literatuur en kunst Maar Romenu is ook een professionele freelance vertaler
Du-Ne en Ne-Du http://www.romenu.nl.


Huur eens een (vakantie)huis in een natuurgebied, dichtbij het centrum van Nijmegen


Google


Georg Trakl

Georg Trakl werd op 3 februari 1887 in het conducteurshuis aan de Waagplatz 2 in Salzburg geboren. Zijn vader, Tobias Trakl, was een handelaar in ijzerwaren en zijn moeder, die ook psychische problemen had, was Maria Catharina Trakl, (meisjesnaam Halik). Voorts had hij nog drie broers en drie zussen. Margarethe (doorgaans Grethe genoemd) stond hem het naast, zelfs zodanig dat sommigen een incestueuze verhouding vermoeden. Zijn jeugd bracht hij door in Salzburg. Vervolgens bezocht hij van 1897 tot 1905 het humanistische gymnasium. Om toch een academische opleiding te kunnen volgen, werkte hij tot 1908 in de praktijk bij een apotheker. Sommigen vermoedden dat hij dit vooral deed om zichzelf opiaten te kunnen verschaffen. Bij het uitbreken van WO I werd Trakl als medicus naar het front in Galicië (heden ten dage in Oekraïne en Polen) gestuurd. Zijn gemoedsschommelingen leidden tot geregelde uitbraken van depressie, die verergerd werden door de afschuw die hij voelde voor de verzorging van de ernstig verwonde soldaten. De spanning en druk dreven hem ertoe een suïcidepoging te ondernemen, welke zijn kameraden nochtans verhinderden. Hij werd in een militair ziekenhuis opgenomen in Kraków, alwaar hij onder strikt toezicht geplaatst werd.Trakl verzonk daar in nog zwaardere depressies en schreef Ficker om advies. Ficker overtuigde hem ervan dat hij contact moest opnemen met Wittgenstein, die inderdaad op weg ging na Trakls bericht te hebben ontvangen. Op 4 november 1914, drie dagen voordat Wittgenstein aan zou komen, overleed hij echter aan een overdosis cocaïne


Paul Celan

Paul Celan werd onder de naam Paul Antschel op 23 november 1920 geboren in Czernowitz, toentertijd de hoofdstad van de Roemeense Boekovina, nu behorend bij de Oekraïne. Paul Celans ouders waren Duitssprekende joden die hun zoon joods opvoedden en hem naar Duitse christelijke scholen stuurden. In 1942 werden Celans ouders door de Duitse bezetter naar een werkkamp gedeporteerd en daar vermoord. Hijzelf wist aanvankelijk onder te duiken, maar moest vanaf juli 1942 in een werkkamp dwangarbeid verrichten. Celan overleefde de oorlog. Via Boekarest en Wenen vestigde Celan zich in 1948 in Parijs. Daar was hij werkzaam als dichter, vertaler en doceerde hij aan de prestigieuze Ecole Normale Supérieure. Vermoedelijk op 20 april 1970 beëindigde hij zijn leven zelf door in de Seine te springen.


Gerard Reve

Gerard Reve over: Medearbeiders "God is in de mensen, de dieren, de planten en alle dingen - in de schepping, die verlost moet worden of waaruit God verlost moet worden, door onze arbeid, aangezien wij medearbeiders van God zijn." Openbaring "Tja, waar berust elk godsbegrip op, elke vorm van religie? Op een openbaring, dat wil zeggen op een psychische ervaring van zulk een dwingende en onverbiddelijke kracht, dat de betrokkene het gevoel heeft, niet dat hij een gedachte of een visioen heeft, maar dat een gedachte gedachte of visioen hem bezit en overweldigt."


Simon Vestdijk
Simon Vestdijk (Harlingen, 17 oktober 1898 – Utrecht, 23 maart 1971) was een Nederlands romancier, dichter, essayist en vertaler. Zijn jeugd te Harlingen en Leeuwarden beschreef hij later in de Anton Wachter-cyclus. Van jongs af aan logeerde hij regelmatig bij zijn grootouders in Amsterdam, waar hij zich in 1917 aan de Universiteit van Amsterdam inschrijft als student in de medicijnen. Tijdens zijn studie die van 1917 tot 1927 duurde, leerde hij Jan Slauerhoff kennen.Tot 1932 is hij als arts in praktijken door heel Nederland werkzaam. In 1932 volgt zijn officiële schrijversdebuut met de uitgave van de bundel Verzen in De Vrije Bladen. Doorslaggevend voor Vestdijks uiteindelijke keuze voor de literatuur is zijn ontmoeting in 1932 met Eddy Du Perron en Menno ter Braak. Deze ontmoeting had tot resultaat dat hij redactielid werd van het tijdschrift Forum Kort daarop, in 1933, wordt zijn eerste novelle, De oubliette, uitgegeven. In hetzelfde jaar schrijft hij Kind tussen vier vrouwen, dat, eerst geweigerd door de uitgever, later de basis zal vormen voor de eerste drie delen van de Anton Wachter-romans. In 1951 ontvangt Vestdijk de P.C. Hooftprijs voor zijn in 1947 verschenen roman De vuuraanbidders. In 1957 wordt hij voor het eerst door het PEN-centrum voor Nederland voorgedragen voor de Nobelprijs voor de Literatuur, die hij echter nooit zal krijgen. Op 20 maart 1971 wordt hem de Prijs der Nederlandse Letteren toegekend, maar voor hij deze kan ontvangen overlijdt hij op 23 maart te Utrecht op 72-jarige leeftijd. Vestdijk was auteur van ca. 200 boeken. Vanwege deze enorme productie noemde de dichter Adriaan Roland Holst hem 'de man die sneller schrijft dan God kan lezen'. Andere belangrijke boeken van Simon Vestdijk zijn: "Kind van stad en land" (1936), "Meneer Visser's hellevaart" (1936), "Ierse nachten" (1946), "De toekomst de religie" (1947), "Pastorale 1943" (1948), "De koperen tuin" (1950), "Ivoren wachters" (1951), "Essays in duodecimo" (1952) en "Het genadeschot" (1964).


K.P. Kavafis

K.P. Kavafis werd als kind van Griekse ouders, afkomstig uit Konstantinopel, geboren in 1863 in Alexandrië (tot vandaag een Griekse enclave) waar hij ook het grootste deel van zijn leven woonde en werkte. Twee jaar na de dood van zijn vader verhuist het gezin in 1872 naar Engeland om na een verblijf van vijf jaar naar Alexandrië terug te keren. Vanwege ongeregeldheden in Egypte vlucht het gezin in 1882 naar Konstantinopel, om na drie jaar opnieuw naar Alexandrië terug te gaan. In de jaren die volgen maakt Kavafis reizen naar Parijs, Londen en in 1901 zijn eerste reis naar Griekenland, in latere jaren gevolgd door nog enkele bezoeken. Op de dag van zijn zeventigste verjaardag, in 1933 sterft Kavafis in Alexandrië. De roem kwam voor Kavafis pas na zijn dood, dus postuum. Deels is dat toe te schrijven aan zijn eigen handelswijze. Hij was uiterst terughoudend met de publicatie van zijn gedichten, liet af en toe een enkel gedicht afdrukken in een literair tijdschrift, gaf in eigen beheer enkele bundels met een stuk of twintig gedichten uit en het merendeel van zijn poëzie schonk hij op losse bladen aan zijn beste vrienden.


Thomas Mann


Thomas Mann, de jongere broer van Heinrich Mann, werd geboren op 6 juni 1875 in Lübeck. Hij was de tweede zoon van de graankoopman Thomas Johann Heinrich Mann welke later één van de senatoren van Lübreck werd. Zijn moeder Julia (geboren da Silva-Bruhns) was Duits-Braziliaans van Portugees Kreoolse afkomst. In 1894 debuteerde Thomas Mann met de novelle "Gefallen". Toen Thomas Mann met 21 jaar eindelijk volwassen was en hem dus geld van zijn vaders erfenis toestond - hij kreeg ongeveer 160 tot 180 goldmark per jaar - besloot hij dat hij genoeg had van al die scholen en instituties en werd onafhankelijk schrijver. Kenmerkend voor zijn stijl zijn de ironie, de fenomenale taalbeheersing en de minutieuze detailschildering. Manns reputatie in Duitsland was sterk wisselend. Met zijn eerste roman, Buddenbrooks (1901), had hij een enorm succes, maar door zijn sceptische houding tegenover Duitsland na de Eerste Wereldoorlog veranderde dit volledig. Stelde hij zich tot aan de jaren twintig apolitiek op (Betrachtungen eines Unpolitischen, 1918), meer en meer raakte hij bij het Politiek gebeuren betrokken. Zijn afkeer van het nationaal socialisme groeide, zijn waarschuwingen werden veelvuldiger en heftiger. In 1944 accepteerde hij het Amerikaanse staatsburgerschap. Tussen 1943 en 1947 schreef Mann Doktor Faustus (zie Faust), de roman van de 'Duitse ziel' in de gecamoufleerd geschilderde omstandigheden van de 20ste eeuw. In 1947 bezocht hij voor het eerst sinds de Oorlog Europa, twee jaar later pas Duitsland. In 1952 vertrok hij naar Zwitserland. Op 12 augustus 1955 stierf hij in Zürich. Twintig jaar na zijn dood, in aug. 1975, is zijn literaire nalatenschap geopend: dagboekaantekeningen van 15 maart 1933 tot 29 juli 1955, alsmede notities uit de jaren 1918 tot en met 1921.Belangrijke werken zijn: Der Zauberberg, Der Tod in Venedig, Dokter Faustus , Joseph und seine Brüder en Die Bekenntnisse des Hochstaplers Felix Krull.


Rainer Maria Rilke

Rilke werd op 4 december 1875 geboren in Praag. Hij had al naam gemaakt als dichter met zijn bundels Das Stundenbuch en Das Buch der Bilder, toen hij de literaire wereld versteld deed staan en wereldfaam verwierf met de publicatie van zijn twee delen Neue Gedichte in 1907 en 1908. Hij verzamelde daarin het beste werk uit een van zijn vruchtbaarste periodes, die hij grotendeels doorbracht in Parijs. Rilke was daar diep onder de indruk gekomen van Rodin, bij wie hij een tijdlang in dienst was als particulier secretaris. Rodin, zei hij later, had hem leren kijken. Dit kijken kwam neer op intense concentratie, om het mysterie te kunnen zien 'achter de schijnbare werkelijkheid'. Latere en rijpere werken als Duineser Elegien (1912-1923) en het ronduit schitterende Die Sonette an Orfeus (1924) illustreren Rilkes metafysische visie op het onzegbare, dat haar verwoording vindt in een hermetische muzikale taal. Op 29 december 1926 overlijdt Rilke in het sanatorium in Val-Mont aan de gevolgen van leukemie. Enkele dagen later wordt hij, overeenkomstig zijn wens, begraven op het kerkhof van Raron.


* * * * * * * * * * * * * * * *

| | |
| --- | --- |
| | Over literatuur, gedichten, kunst en cultuur |

22-01-2017

Delphine Lecompte Wilhelm Genazino, Rainer Stolz, Lord Byron, Krzysztof Kamil Baczyński, Gotthold Ephraim Lessing, Herwig Hensen
De Vlaamse dichteres en schrijfster Delphine Lecompte werd geboren op 22 januari 1978 in Gent. Zie ook alle tags voor Delphine Lecompte op dit blog.
Cultuur noch spijkerschrift onder de ijskast
Ik wacht nog altijd
Hij haat mijn verwachtingen
Op zijn keukenvloer bijt een tamme muis
Op een poppenhuisschommelstoel
Ik kan het niet laten
Ik jaag de muis weg en zit op de stoel
Tot hij breekt
Nu is de muis opnieuw schuw.
Ze komen onze papieren ophalen
Ik haat zijn praatjes met de werkmannen
Over excentrieke vijgenverkopers en losbandige schilderessen
Over verlieslatende honingbedrijven en kreunende stapelbedden
De maaltijd is een eenzaam gevecht
Hij verschuift
zijn bonen van west naar oost
Om 14 uur is mijn bord leeg
Mijn longen opgelucht, obstakelvrij.
De muis is teruggekeerd
Om wraak te nemen kan het niet zijn
Zo kleingeestig is een knaagdier nooit geweest
Hij zoekt een leiding om door te knagen
Een achtergebleven poppetje om droog te schurken.
Ik wacht op zijn verwensingen
Nadat hij de bokaal heeft laten vallen
De spijkers rollen onder de ijskast vooral
Zijn verwensingen viseren de muis en de gladde bokaal
We versleuren de ijskast
Tussen de codeloze spijkerchaos vinden we
Irrelevante dreigementen en blauwige culturen
We worden er niet moedeloos van.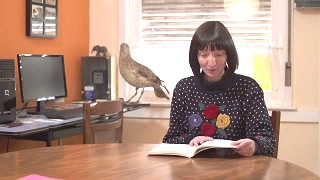 Delphine Lecompte (Gent, 22 januari 1978)
De Duitse schrijver Wilhelm Genazino werd geboren op 22 januari 1943 in Mannheim. Zie ook alle tags voor Wilhelm Genazino op dit blog.
Uit:Außer uns spricht niemand über uns
"Still ruhte der Sonntag in den Straßen der Stadt. Ich stand am Fenster und sah eine Frau, die in hohen Schuhen an den Gartenzäunen entlangging. Auf der anderen Seite der Straße erschien eine junge Mutter mit Kinderwagen. Sie trug flache Schuhe und schaute ohne Unterlass auf das wahrscheinlich rosige Gesicht ihres schlafenden Säuglings. Eine junge Frau sang im Radio mit weinerlicher Stimme, dass Jesus sie liebt und retten wird.
Gestern Abend war ich bei Carola und lag lange allein in ihrem Bett. Ich hoffte, Carola werde bald bemerken, dass ich auf sie wartete. Aber sie saß vor dem Fernsehapparat und sah sich eine Dokumentation über Leihmütter an. Meine Stimmung rutschte in einen nie gesehenen Keller.
Erst als Carola den Fernsehapparat zu später Stunde abschaltete und ins Bett kam, sagte sie plötzlich: Meine Mutter war eine belanglose Frau, und ich werde ebenfalls eine belanglose Frau. Ich verstand den Satz gerade noch, war aber nicht mehr wach genug, um auf ihn einzugehen.
Weil ich heute sehr früh wach geworden war, zog ich mich fast geräuschlos an und verließ noch vor sieben Uhr Carolas Wohnung. Die Bäckerei in der Nähe meiner Wohnung öffnete sonntags um acht. Ich würde mir zwei Brötchen kaufen, in Ruhe frühstücken und über mein Leben nachdenken. Denn mein Leben verlief nicht so, wie ich es mir einmal vorgestellt hatte. Mit welcher Zartheit der erste
Unwille an uns nagt! Gleichzeitig konnte ich nur ungenau sagen, wie das von mi gewünschte Leben eigentlich aussehen sollte. Ich verdiente ausreichend Geld und war nicht von übersteigerten Erwartungen gesteuert. Mir fiel ein, dass an diesem Sonntag in der Stadt ein großer Marathonlauf stattfand. An den Rändern der Straßen stellten Händler schon jetzt Tische auf, auf denen später belegte Brötchen, Erfrischungsgetränke, Luftballons und Trillerpfeifen zum Verkauf bereitlagen. Das Rote Kreuz errichtete Zelte, in denen sich zusammengebrochene Läufer auf Rollbetten ausruhen und notfalls behandelt werden konnten."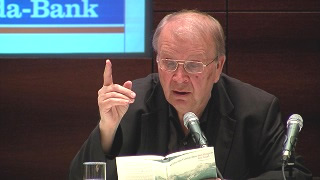 Wilhelm Genazino (Mannheim, 22 januari 1943)
De Duitse dichter en schrijver Rainer Stolz werd geboren in Hamburg op 22 januari 1966. Hij woont nu in Berlijn. Zie ook alle tags voor Rainer Stolz op dit blog.
mal eben alles
wir sammelten handschmeichler auf schleichwegen
oder schmiegten uns in den wind. fielen wir hin
konnten wir hinterher ein lied davon singen.
wir vergaßen die initialen. wir badeten
uns aus, wir schwammen ganz schön
und wir erwärmten uns mit der erde.
am bahnhof suchten wir das weite
mit jedem steinwurf - im abfall
der zuwachsraten schlugen wir uns
die erste klasse aus dem kopf. zum nähen
war es immer schon zu spät. die vögel
hörten wir zwitschern in shopping malls
während wir nichts machten als theater
der überzahl, als kunst des unfugs.
im selbstabholerlager mal eben alles
zu verwechseln war nicht leicht, aber
wir schaukelten uns auf und flogen
die taschen voll, mit aprikosen.
Im Elvis-Bistro
ein Nachruf
Manchmal sitz ich im Elvis-Bistro
und bin k. o. -
im Radio: gute Laune.
Die Stadt eine Einstellung
die gehalten wird. Irgendwo
hinter einer großen Klappe
warten Charakterdarsteller.
Doch hier steht ein Mann
hinter dem Tresen, der Brötchen
mit einem Lächeln belegt und sagt:
"Es gibt noch Regen."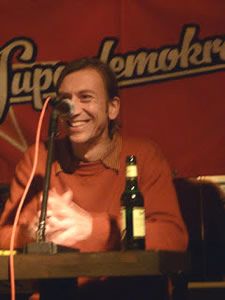 Rainer Stolz (Hamburg, 22 januari 1966)
De Engelse dichter en schrijver George Gordon Byron (beter bekend als Lord Byron) werd geboren op 22 januari 1788 in Londen. Zie ook alle tags voor Lord Byron op dit blog.
The Eve Of Waterloo
There was a sound of revelry by night,
And Belgium's capital had gathered then
Her beauty and her chivalry, and bright
The lamps shone o'er fair women and brave men.
A thousand hearts beat happily; and when
Music arose with its voluptuous swell,
Soft eyes looked love to eyes which spake again,
And all went merry as a marriage bell;
But hush! hark! a deep sound strikes like a rising knell!
Did ye not hear it? -- No; 'twas but the wind,
Or the car rattling o'er the stony street;
On with the dance! let joy be unconfined;
No sleep till morn, when youth and pleasure meet
To chase the glowing hours with flying feet.
But hark! -- that heavy sound breaks in once more,
As if the clouds its echo would repeat;
And nearer, clearer, deadlier than before;
Arm! arm! it is -- it is -- the cannon's opening roar!
Within a windowed niche of that high hall
Sate Brunswick's fated chieftain; he did hear
That sound the first amidst the festival,
And caught its tone with death's prophetic ear;
And when they smiled because he deemed it near,
His heart more truly knew that peal too well
Which stretched his father on a bloody bier,
And roused the vengeance blood alone could quell;
He rushed into the field, and, foremost fighting, fell.
Ah! then and there was hurrying to and fro,
And gathering tears, and tremblings of distress,
And cheeks all pale, which, but an hour ago,
Blushed at the praise of their own loveliness.
And there were sudden partings, such as press
The life from out young hearts, and choking sighs
Which ne'er might be repeated; who would guess
If ever more should meet those mutual eyes,
Since upon night so sweet such awful morn could rise!
And there was mounting in hot haste; the steed,
The mustering squadron, and the clattering car,
Went pouring forward with impetuous speed,
And swiftly forming in the ranks of war;
And the deep thunder, peal on peal afar;
And near, the beat of the alarming drum
Roused up the soldier ere the morning star;
While thronged the citizens with terror dumb,
Or whispering, with white lips -- "The foe! they come! they come!"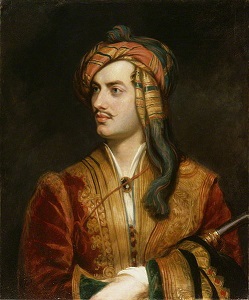 Lord Byron (22 januari 1788 – 19 april 1824)
Lord Byron in Albanese kleding door Thomas Philips, ca. 1835
De Poolse dichter Krzysztof Kamil Baczyński werd op 22 januari 1921 in Warschau geboren. Zie ook alle tags voor Krzysztof Kamil Baczyński op dit blog en ook alle tags voor Baczyński.
Erotic
In the torrent of your hair,
the river of your mouth,
in the forest dim as dusk,
cries are futile
idle the splash.
I'll wrap up even in darkness, in twilight crimson indeed
and the world will go by with a twig, a shred or a gesture;
then silence will tumble
pass the eyes in a streak
and I'll say: not being I am.
Thus flowing in you, your print
in my eyes or hung like a tear on my lids,
I'll hear in you the sea with a dolphin silver-engraved,
in the shell of your body which roars in sleep.
Or in a grove where you are
a birch, white air
and milk of day,
giant barbarian
heaving a thousand ages,
I'll burst through the rustle of the copse
in your boughs - a bird.
Dedication
One day - yet while yearning - an aeon,
one gesture - yet already the hurricanes march,
one step - yet here you are
forever - spirit waiting in dust.

Vertaald door Barry Keane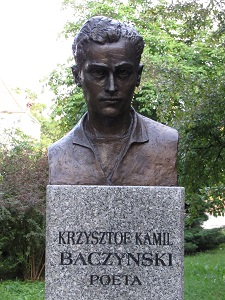 Krzysztof Kamil Baczyński (22 januari 1921 – 4 augustus 1944)
Monument in Kielce
De Duitse dichter en schrijver Gotthold Ephraim Lessing werd geboren op 22 januari 1729 in Braunschweig. Zie ook alle tags voor Gotthold Ephraim Lessing.
Uit: Nathan der Weise
"SALADIN. Gott! Gott!
NATHAN. Saladin,
Wenn du dich fühlest, dieser weisere
Versprochne Mann zu sein: ...
SALADIN. (der auf ihn zustürzt und seine Hand ergreift, die er bis zu Ende nicht wieder fahren läßt).
Ich Staub? Ich Nichts? O Gott!
NATHAN. Was ist dir, Sultan?
SALADIN. Nathan, lieber Nathan! –
Die tausend tausend Jahre deines Richters
Sind noch nicht um. – Sein Richterstuhl ist nicht
Der meine. – Geh! – Geh! – Aber sei mein Freund.
NATHAN.
Und weiter hätte Saladin mir nichts
Zu sagen?
SALADIN. Nichts.
NATHAN. Nichts?
SALADIN. Gar nichts. – Und warum?
NATHAN. Ich hätte noch Gelegenheit gewünscht,
Dir eine Bitte vorzutragen.
SALADIN. Braucht's Gelegenheit zu einer Bitte? – Rede!
NATHAN.
Ich komm von einer weiten Reis', auf welcher
Ich Schulden eingetrieben. – Fast hab ich
Des baren Gelds zuviel. – Die Zeit beginnt
Bedenklich wiederum zu werden; – und
Ich weiß nicht recht, wo sicher damit hin. –
Da dacht' ich, ob nicht du vielleicht, – weil doch
Ein naher Krieg des Geldes immer mehr
Erfordert, – etwas brauchen könntest."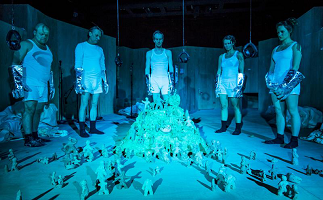 Gotthold Ephraim Lessing (22 januari 1729 - 15 februari 1781)
Scene uit een opvoering in Moers, 2014
De Belgische dichter en schrijver Herwig Hensen werd geboren op 22 januari 1917 in Antwerpen. Zie ook alle tags voor Herwig Hensen op dit blog.
O telkens nieuwe morgen van pastel
O telkens nieuwe morgen van pastel
(en dunne waterverf en broosheid
en scheur en pijn en moedeloosheid
met niets dan uitzicht op vaarwel),

gij zijt niet zonder mij: ieder bederf
teert op bederf achter mijn ogen.
In mij wordt alles omgebogen:
wereld is wereld die ik verf.

Ik been mijn nederlaag, ik ben mijn dood,
ik ben de last achter mijn vragen,
en van mijn laffe tegenslagen
ben ik de trouwe bondgenoot,

- terwijl de kleinste mus achter mijn ruit
de morgen mild komt overspoelen
zonder iets anders te bedoelen
dan blij te zijn terwijl ze fluit.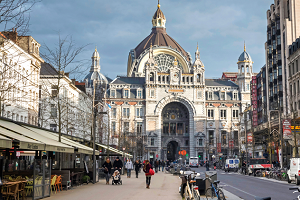 Herwig Hensen (22 januari 1917 - 24 mei 1989)
Antwerpen, station
Zie voor nog meer schrijvers van de 22e januari ook mijn twee vorige blogs van vandaag.
22-01-2017 om 11:22 geschreven door Romenu

Tags:Delphine Lecompte Wilhelm Genazino, Rainer Stolz, Lord Byron, Krzysztof Kamil Baczyń,ski, Gotthold Ephraim Lessing, Herwig Hensen, Romenu



100 Jaar Rainer Brambach, August Strindberg, Helen Hoyt, Henry Bauchau, Howard Moss, Louis Pergaud, Hermann Lingg
De Zwitserse dichter en schrijver Rainer Brambach werd geboren op 22 januari 1917 in Basel. Dat is vandaag precies honderd jaar geleden. Zie ook alle tags voor Rainer Brambach op dit blog.
Poesie
Außer Poesie und mir
war niemand im Park.
Nur jemand wie Poe
zeigt sich in der Dämmerung
unter alten Ulmen.
Ich habe Poe gesehn.
Unter den Ulmen stand er
im nassen Laub, allein
und verregnet.
Ich sah Poe.
Er trug den Mantel
mit dem Samtbesatz
und sah düster nach – ich weiß nicht.
Pfeif dir was, Brambach! Versuch
eine Melodie,
denk dir einen Vogel,
laß ihn fliegen… wahrhaftig,
ich habe Poe gesehn
und wie er allmählich eins wurde
mit den Ulmen im Regen.
Leben
Ich schreibe keine Geschäftsbriefe,
ich beharre nicht auf dem Termin
und bitte nicht um Aufschub.
Ich schreibe Gedichte.
Ich schreibe Gedichte auf Rummelplätzen,
in Museen, Kasernen und Zoologischen Gärten.
Ich schreibe überall,
wo Menschen und Tiere sich ähnlich werden.
Viele Gedichte habe ich den Bäumen gewidmet.
Sie wuchsen darob in den Himmel.
Soll einer kommen und sagen,
diese Bäume seien nicht in den Himmel gewachsen.
Dem Tod keine Zeile bisher.
Ich wiege achtzig Kilo, und das Leben ist mächtig.
Zu einer anderen Zeit wird er kommen und fragen,
wie es sei mit uns beiden.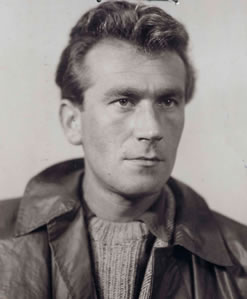 Rainer Brambach (22 januari 1917 - 14 augustus 1983)
De Zweedse schrijver Johan August Strindberg werd op 22 januari 1849 in Stockholm geboren. Zie ook alle tags voor August Strinberg op dit blog.
Uit: The Inferno (Vertaald door Claud Field)
"Withl a feeling of wild joy I returned from the northern railway station, where I had said good-bye to my wife. She was going to our child, who was ill in a distant place. The sacrifice of my heart was then fulfilled. Her last words, " When shall we meet again?" and my answer, " Soon! "' echoed in my ears, like. falsehoods which one is unwilling to confess. A foreboding said to me " Never! "And, as a matter of fact, these parting words which we exchanged in November, 1894, were our last, for to this present time, May, 1897, l have not seen my dear wife again.
As I entered the Cafe de la Regence, I placed myself at the table where I used to sit with my wife, my beautiful jail~keeper, who watched my soul day and night, guessed my secret thoughts, marked the course of my ideas, and was jealous of my investigations into the unknown.
My newly-won freedom gave me a feeling of expansion and elevation above the petty cares of life in the great capital. In this arena of intellectual warfare I had just gained a victory, which, although worthless in itself, signified a great deal to me. It was the fulfilment of a youthful dream which all my countrymen had dreamed, but which had been realised by me alone, to have a play of one's own performed in a Paris theatre. Now the theatre. Repelled me, as everything does when one has reached it, and science attracted me. Obliged to choose between love and knowledge, I had decided to strive for the highest knowledge; and as I myself sacrificed my love, I forgot the other innocent sacrifice to my ambition or my mission."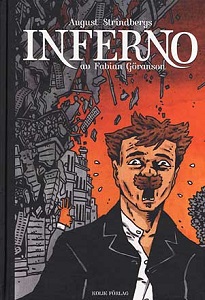 August Strindberg (22 januari 1849 – 14 mei 1912)
Cover
De Amerikaanse dichteres Helen Hoyt werd geboren op 22 januari 1887 in Norwalk, Connecticut. Zie ook alle tags voor Helen Hoyt op dit blog.
The New-Born
I have heard them in the night—
The cry of their fear,
Because there is no light,
Because they do not hear
Familiar sounds and feel the familiar arm?
And they awake alone.
Yet they have never known
Danger or harm.
What is their dread?—
This dark about their bed?
But they are so lately come
Out of the dark womb
Where they were safely kept.
That blackness was good;
And the silence of that solitude
Wherein they slept
Was kind.
Where did they find
Knowledge of death?
Caution of darkness and cold?
These—of the little, new breath—
Have they a prudence so old?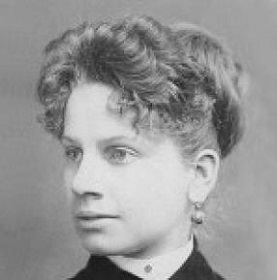 Helen Hoyt (22 januari 1887 – 2 augustus 1972)
De Belgische dichter, romanschrijver en psychoanalyticus Henry Bauchau werd geboren op 22 januari 1913 in Mechelen. Zie ook alle tags voor Henry Bauchau op dit blog.
Uit: L'Enfant bleu
« On me dit que c'est l'œuvre d'Orion, un garçon de treize ans, en qui alternent l'application, de fortes inhibitions et des crises de violence. Sans savoir son nom, je connais Orion car aux interruptions de cours il vient toujours se coller à la porte de la salle des profs pour solliciter protection contre les provocations de ses camarades. Pâle, les cheveux longs, l'air souvent égaré, serrant étroitement contre lui son cartable que les autres cherchent à lui arracher, il me fait penser à un suppliant.
Le lendemain, je m'approche de lui : « J'ai vu ton dessin de l'île, il est très beau, je l'aime beaucoup. » Il me regarde l'air effrayé et heureux, je poursuis : « Tu as beaucoup de talent. » Il sourit encore mais son regard s'assombrit, serait-ce de perplexité ? Est-ce qu'en quatrième il pourrait ne pas comprendre le mot talent ? J'ajoute vite : "C'est un dessin qui fait du bien." Son visage s'éclaire à nouveau : "Oui, dessiner une île, ça fait du bien."
L'heure du retour en classe sonne, il s'en va sans dire au revoir, poussé, happé par les autres, mais avant de prendre le couloir qui mène vers sa classe il se retourne et me fait de la main un petit signe timide. A cause du conflit entre le directeur et l'équipe soignante mon statut est devenu incertain et on me demande souvent de remplacer des professeurs. Ce jour-là, je dois prendre dans l'après-midi la classe de quatrième, celle d'Orion. Ce sont des classes pour handicapés, de six ou sept élèves, et il n'est pas facile de maintenir leur attention."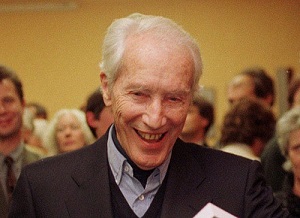 Henry Bauchau (22 januari 1913 – 21 september 2012)
De Amerikaanse dichter, schrijver en criticus Howard Moss werd geboren op 22 januari 1922 in New York. Zie ook alle tags voor Howard Moss op dit blog.
The Lie
Some bloodied sea-bird's hovering decay
Assails us where we lie, and lie
To make that symbol go away,
To mock the true north of the eye.
But lie to me, lie next to me;
The world is an infirmity.
Too much of sun's been said, too much
Of sea, and of the lover's touch,
Whole volumes that old men debauch.
But we, at the sea's edge curled,
Hurl back their bloody world.
Lie to me, like next to me,
For there is nothing here to see
But the mirrors of ourselves, the day,
Clear with the odors of the sea.
Lie to me. And lie to me.
New Hampshire
1
When the loons cry,
The night seems blacker,
The water deeper.
Across the shore:
An eyelash-charcoal
Fringe of pine trees.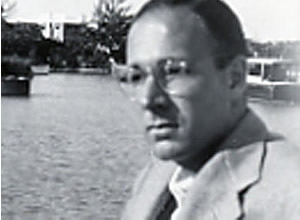 Howard Moss (22 januari 1922 – 16 september 1987)
De Franse schrijver Louis Pergaud werd geboren op 22 januari 1882 in Belmont. Zie ook alle tags voor Louis Pergaud op dit blog.
Uit: La guerre des boutons
"– Attends-moi, Grangibus ! héla Boulot, ses livres et ses cahiers sous le bras.
– Grouille-toi, alors, j'ai pas le temps de cotainer, moi !
– Y a du neuf ?
– Ça se pourrait !
– Quoi ?
– Viens toujours !
Et Boulot ayant rejoint les deux Gibus, ses camarades de classe, tous trois continuèrent à marcher côte à côte dans la direction de la maison commune. C'était un matin d'octobre. Un ciel tourmenté de gros nuages gris limitait l'horizon aux collines prochaines et rendait la campagne mélancolique. Les pruniers étaient nus, les pommiers étaient jaunes, les feuilles de noyer tombaient en une sorte de vol plané, large et lent d'abord, qui s'accentuait d'un seul coup comme un plongeon d'épervier, dès que l'angle de chute devenait moins obtus. L'air était humide et tiède. Des ondes de vent couraient par intervalles. Le ronflement monotone des batteuses donnait sanote sourde qui se prolongeait de temps à autre, quand la gerbe était dévorée, en une plainte lugubre comme un sanglot désespéré d'agonie ou un vagissement douloureux.
L'été venait de finir et l'automne naissait.
Il pouvait être huit heures du matin. Le soleil rôdait triste derrière les nues, et de l'angoisse, une angoisse imprécise et vague, pesait sur le village et sur la campagne.
Les travaux des champs étaient achevés et, un à un ou par petits groupes, depuis deux ou trois semaines, on voyait revenir à l'école les petits bergers à la peau tannée, bronzée de soleil, aux
cheveux drus coupés ras à la tondeuse (la même qui servait pour les bœufs), aux pantalons de droguet ou de mouliné rapiécés, surchargés de « pattins » aux genoux et au fond ; mais propres, aux
blouses de grisette neuves, raides, qui, en déteignant, leur faisaient, les premiers jours, les mains noires comme des pattes de crapauds, disaient-ils."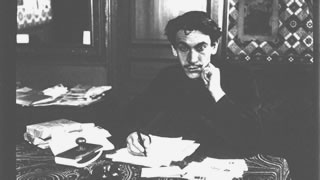 Louis Pergaud (22 januari 1882 – 8 april 1915)
De Duitse dichter en schrijver Hermann Lingg werd geboren op 22 januari 1820 in Lindau am Bodensee. Zie ook alle tags voor Hermann Lingg op dit blog.
Nächtliche Stille
So still ist jetzt die weite Welt!
Die Frucht, die reif vom Baume fällt,
Hat kaum die Ruhe zu stören gewagt,
Und heimlich erst noch angefragt,
Ganz still ist geworden, und selber lauscht
Der Springbrunn, der noch eben gerauscht;
Die Mücken auch sind schon verstummt,
Die um die Kerze so lange gesummt,
Man glaubt das Schweigen zu hören, es lebt
Der Schatten des Zweiges, der leise bebt,
Es ist, als würde vom strengen Mund,
Vom Räthsel der Schöpfung etwas kund,
Als stiege dem Geist, der sie beschwor,
Das tiefste Geheimniß der Welt empor.
Schon seh' ich den Faden, der jedes Jetzt
In Einklang mit dem Ganzen setzt; -
Wie zur Allgegenwart zerrinnt
Die Zeit, die nicht mehr weiter spinnt,
Ich fühle des ewig Einen Bestehn,
In aller Erscheinung Flucht und Vergehn.
Und lebt denn so, was einmal bestand,
Nicht ewig weiter im Weltverband?
Rollt nicht, was einmal geschehen, so fort
Bis wieder in ein unendliches Dort,
Wo das Licht, das erlischt, der Ton, der verklingt,
Aufs Neue nur wieder ins Leben dringt?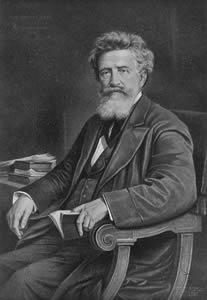 Hermann Lingg ( 22 januari 1820 – 18 juni 1905)
Zie voor nog meer schrijvers van de 22e januari ook mijn vorige blog van vandaag.
22-01-2017 om 11:21 geschreven door Romenu

Tags:August Strindberg, Helen Hoyt, Rainer Brambach, Henry Bauchau, Howard Moss, Louis Pergaud, Hermann Lingg, Romenu



Ingrid Puganigg, Francis Picabia, Mary Hayley Bell, Guilbert de Pixérécourt, Antonio Gramsci, Sir Francis Bacon
De Oostenrijkse dichteres en schrijfster Ingrid Puganigg werd op 22 januari 1947 geboren in Gassen bij Afritz am See, Kärnten. Zie ook alle tags voor Ingrid Puganigg op dit blog.
Uit: Zwei Frauen warten auf eine Gelegenheit.(Samen met Monika Helfer)
Ich ging vom Over Cliff Drive in Southbourne hinunter zum Strand. In der Ferne sah ich einen Mann mit einem Kampfhund. Etwas stimmte nicht mit de beiden. Entweder war der Mann betrunken oder der Hund gehorchte einfach nicht mehr.
Ich eilte zum Fisherman's Walk. Dort gibt es direkt am Cliff einen Aufzug. Ich stieg ein und fuhr hinauf zum Café Riva. Dort trank ich einen Espresso und dachte an die junge Frau, die sich ein paar Meter von hier mit Nikotin umgebracht hat. Im Krankenhaus, in das man sie brachte, nachdem Leute sie gefunden hatten, war sie noch einmal kurz bei Bewusstsein, riss die Sauerstoffmaske vom Gesicht und flehte um ihr Leben.
Über sie, die Freundin meiner Tochter, habe ich angefangen, einen Roman zu schreiben.
Fünfzigmal. Hundertmal.
Irgendwann fängt man an, über etwas zu schreiben. Schreibt jedenTag. Macht denText aber nie fertig, weil das, worüber man schreibt, nie enden soll.
Meine Tochter Ruth lebt seit über zwanzig Jahren in Dorset, Südengland.
Einmal stiegen wir auf den Hengistbury Head. Eine hügelige Landspitze bei Bournemouth.
Obwohl Anfang November, war es weder neblig noch kalt. Aber menschenleer. Gegen Abend, es dämmerte schon, kamen wir an ein kleines Moor. Umgeben von Gestrüpp. Darauf lagen ausgebreitet Jeans, Hemd, ein Schuh, ein Rucksack.
Wir dachten, jemand sei ermordet worden oder im Moor untergegangen.
Das hat sich nie aufgelöst."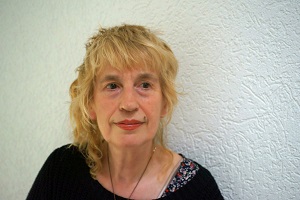 Ingrid Puganigg (Gassen, 22 januari 1947)
De Franse kunstschilder, dichter en schrijver Francis Picabia werd geboren in Parijs op 22 januari 1879. Zie ook alle tags voor Francis Picabia op dit blog.
Pape religieux
Merveilles naturelles plage de sable isolée
sous forme colossale pleine de calme utile.
Ce soir la crainte salutaire déguise la vérité
en croisant les jambes
la queue. —
Ma maladie squelette de souvenirs
se dresse à coup sûr en ennemi insupportable
où le singe fait des raisonnements subtils
mentalement.
Le trappeur désarme la philosophie intriguée
sur la grève articulée des choses.
Je crois à mon image.
C'est un système final
car vous pensez en chinois libre.
Infini du monde effrayant
vibrations voisines
vallée prodigieuse
devenir fou et ainsi de suite.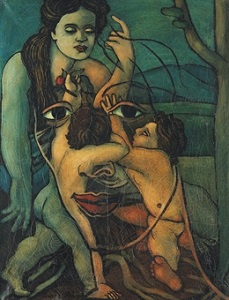 Geminis, 1936
Cri
Le matelas est probablement une langue
plus incrédule peut-être
le décès la glu visiteurs
Captifs dans l'antichambre
des magazines sur le sommeil
de mise en scène —
Le point sensible dévore
sans espoir —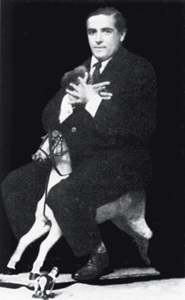 Francis Picabia (22 januari 1879 – 30 november 1953)
De Britse schrijfster en actrice Mary Hayley Bell werd geboren op 22 januari 1911 in Shanghai. Zie ook alle tags voorMary Hayley Bell op dit blog.

Uit:Whistle Down the Wind
"I am ten, and they call me Brat.
Of course, that isn't my right name, nobody could be christened with a name like that.
All our lousy first names are birds' names. Don't ask me why. I imagine our mother was keen on birds and flying, though I don't know much about her. She flew off some years ago with this character called Peregrine. She lives in South Africa on a different kind of farm, and once in a way we get a Christmas card – which is quite useful as we keep the stamp. »
(…)
Now we're on the subject of grown-ups, generally speaking I think they're mad.
I prefer kids, I do really.
Grown-ups kill me. They make so much out of nothing and all that drink turns them into idiots, laughing at nothing at all.
I often wonder if they realise how awful they smell when they kiss you goodnight. Swallow and Poor Baby and me we reel, but reel, against the stairs after we've said goodnight.
As I said, I prefer kids. They're more balanced; I mean, they really are. You see these grown-ups, heavy and downhearted about taxis and the state of the world.
"Why do they take a taxi?" Poor Baby says – and he's right."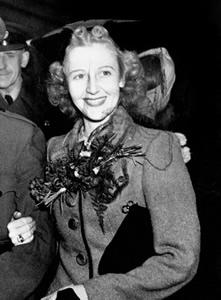 Mary Hayley Bell (22 januari 1911 – 1 december 2005)
De Franse schrijver en regisseur René Charles Guilbert de Pixérécourt werd geboren op 22 januari 1773 in Nancy. Zie ook alle tags voor Guilbert de Pixérécourt op dit blog.
Uit: Robinson Crusoé
"OCROLY, passant d'abord la tête hors de l'arbre, puis une jambe après l'autre et enfin tout le corps.
Ouf !... J'espère que je l'ai échappé belle. Il me semble que tout ceci prend une vilaine tournure ; en tout cas, je ferai mon possible pour m'en tirer sans déficit. J'entends du bruit... vite... à l'observatoire.
(Il rentre dans l'arbre.)
JAMES, aux matelots.
C'est à peu prés de cette direction que sont partis les coups de fusil que nous avons entendus c'est ici ce me semble que nous avons laissé Ocroly.
OCROLY, par le trou.
(A part. )
C'est James.
( Haut. )
Me voici.
JAMES.
Où donc ?
OCROLY, par le trou.
Ici. Regardez s'il n'y a personne sur les arbres d'alentour.
JAMES.
Non, personne. Mais que fais-tu donc là dedans ?
OCROLY, sortant tout à fait.
Chut !
(Il les amène mystérieusement au-devant de la scène et leur parle à voix basse. )
Voyez-vous là bas cet homme qui ne ressemble pas mal à un o.... - o..... ? eh bien ! c'est précisément le mari d'Emma...
TOUS.
Robinson ?
OCROLY.
Lui-même ! c'est le diable, je crois, qui nous a conduits dans cette île. Le Capitaine est libre ; Atkins est entre leurs mains et Dieu sait ce qu'ils vont en faire. J'ai tout vu, tout entendu. Leur projet est de s'emparer de la chaloupe et de... "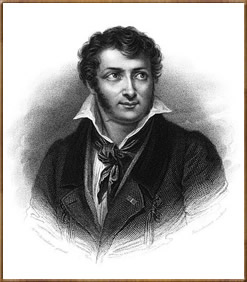 Guilbert de Pixérécourt (22 januari 1773 – 27 juli 1844)
Gravure door Nosselmann, naar een schilderij vam Mme de Cheradame, 1841
De Britse schrijver, filosoof en politicus Sir Francis Bacon werd geboren op 22 januari 1561 in Londen. Zie ook alle tags voor Sir Francis Bacon op dit blog.
Sing A New Song
O sing a new song, to our God above,
Avoid profane ones, 'tis for holy choir:
Let Israel sing song of holy love
To him that made them, with their hearts on fire:
Let Zion's sons life up their voice, and sing
Carols and anthems to their heavenly king.
Let not your voice alone his praise forth tell,
But move withal, and praise him in the dance;
Cymbals and harps, let them be tuned well,
'Tis he that doth the poor's estate advance:
Do this not only on the solemn days,
But on your secret beds you spirits raise.
O let the saints bear in their mouth his praise,
And a two-edged sword drawn in their hand,
Therewith for to revenge the former days,
Upon all nations, that their zeal withstand;
To bind their kings in chains of iron strong,
And manacle their nobles for their wrong.
Expect the time, for 'tis decreed in heaven,
Such honor shall unto his saints be given.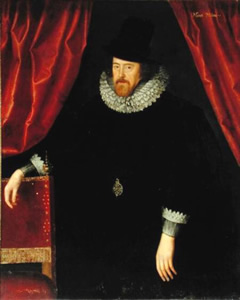 Sir Francis Bacon (22 januari 1561 – 9 april 1626)
Portret door William Larkin, 1610
De Italiaanse schrijver en politicus Antonio Gramsci werd geboren op 22 januari 1891 in Ales op Sardinië. Zie ook alle tags voor Antonio Gramsci op dit blog.
Uit: Prison Notebooks (The intellectuals)
"In Russia various features: the political and economico-commercial organisation was created by the Norman (Varangians), and religious organisation by the Byzantine Greeks. In a later period the Germans and the French brought to Russia the European experience and gave a first consistent skeleton to the protoplasm of Russian history. National forces were inert, passive and receptive, but perhaps precisely for this reason they assimilated completely the foreign influences and the foreigners themselves, Russifying them. In the more recent historical period we find the opposite phenomenon. An élite consisting of some of the most active, energetic, enterprising and disciplined members of the society emigrates abroad and assimilates the culture and historical experiences of the most advanced countries of the West, without however losing the most essential characteristics of its own nationality, that is to say without breaking its sentimental and historical links with its own people. Having thus performed its intellectual apprenticeship it returns to its own country and compels the people to an enforced awakening, skipping historical stages in the process. The difference between this élite and that imported from Germany (by Peter the Great, for example) lies in its essentially national-popular character. It could not be assimilated by the inert passivity of the Russian people, because it was itself an energetic reaction of Russia to her own historical inertia.
On another terrain, and in very different conditions of time and place, the Russian phenomenon can be compared to the birth of the American nation (in the United States). The Anglo-Saxon immigrants are themselves an intellectual, but more especially a moral, élite. I am talking, naturally, of the first immigrants, the pioneers, protagonists of the political and religious struggles in England, defeated but not humiliated or laid low in their country of origin."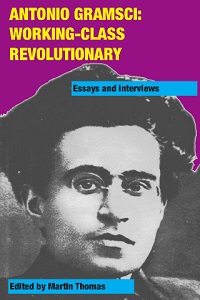 Antonio Gramsci (22 januari 1891 – 27 april 1937)
Cover
22-01-2017 om 11:20 geschreven door Romenu

Tags:Ingrid Puganigg, Francis Picabia, Mary Hayley Bell, Guilbert de Pixérécourt, Sir Francis Bacon, Antonio Gramsci, Romenu



| | |
| --- | --- |
| | |



Inhoud blog


| | |
| --- | --- |
| | Martin Michael Driessen, Marjoleine de Vos, Manuel Bandeira, n. c. kaser, Veniamin Kaverin, Louis Amédée Achard, Pierre-Jean de Béranger, Gudrun Reinboth, Werner Rohner |
| | Wam de Moor, Bas Belleman, Roos van Rijswijk, Hanane Aad, Clara Eggink, Kathy Acker, Joy Davidman, Henry Kendall, Katharina Schwanbeck |
| | Antoon Coolen, Vincent Corjanus, Nick Hornby, Ida Boy-Ed, Thornton Wilder, David Wagner, R.J. Pineiro, Helen Meier, Karen Blixen |
| | Sarah Kirsch, Thomas Olde Heuvelt, Kingsley Amis, Patricia De Martelaere, Tristan Tzara, Ewald Vanvugt, Sibylle Lewitscharoff, Jan Luyken, Anatole France |
| | Emmaüs (Felix Timmermans) |
| | Tomas Tranströmer, Daniël Samkalden, Jérôme Lambert, Patrick Bernauw, Benjamin Zephaniah, Henry James, Wilhelm Busch, Ina Boudier-Bakker |
| | Bliss Carman, Beate Morgenstern, Jeffrey Archer, Bernhard Lassahn, Erich Arendt, Pol De Mont, Staf Weyts, Hans Egon Holthusen |
| | Péter Esterházy, Alexandre Jardin, Tjitse Hofman, Landolf Scherzer, Charles Lewinsky, Roman Graf |
| | Roberto Schopflocher, Martin Kessel, Gabriele Stötzer, Helene Hübener, Gerhard Rohlfs |
| | Nachoem Wijnberg, K. Michel, Alexander Münninghoff, Michel Faber, Jean-Marie Gustave Le Clézio, Samuel Beckett, Seamus Heaney, Tim Krabbé, Eudora Welty |
| | Antje Rávic Strubel, Alan Ayckbourn, Scott Turow, Tom Clancy, Agnes Sapper, Edward de Vere, José Gautier Benítez, Alexander Ostrovski, Guillaume-Thomas Raynal |
| | Leonard Nolens, Mark Strand, Silvia Avallone, Walid Soliman, Dorothy Allison, Hubert Nyssen, Rolf Schilling, Glenway Wescott, Claude Tillier |
| | Leo Vroman, Jan van Mersbergen, Paul Theroux, Claudio Magris, Bella Akhmadulina, Stefan Heym, Richard Wagner, Marcel van Maele, Eric Knight |
| | Charles Baudelaire, Jelle Brandt Corstius, Karel Jonckheere, Joolz Denby, Albert von Schirnding, Johannes Bobrowski, Bernard-Marie Koltès, Arnold Stadler, Yaël Vinckx |
| | Thomas (Jan Willem Schulte Nordholt) |
| | Herinnering aan Gerard Reve, Hanz Mirck, Christoph Hein, Judith Koelemeijer, Nnedi Okorafor, Barbara Kingsolver |
| | John Fante, Johann Christian Günther, Glendon Swarthout, Martin Grzimek, Hégésippe Moreau, Robert Askins |
| | Den Haag (Paul Rodenko) |
| | Juliana Spahr, William Wordsworth, Özcan Akyol, Gabriela Mistral |
| | Kazim Ali, Annejet van der Zijl, John Pepper Clark, Jakob Ejersbo, Günter Herburger, Uljana Wolf, Brigitte Schwaiger, Julien Torma, Nicolas Chamfort |
| | Iulian Ciocan |
| | Hugo Claus, Martin Reints, Mieke van Zonneveld, Vítězslav Hálek, Algernon Swinburne, Bora Ćosić,, Werner J. Egli, Michael Georg Conrad, Marente de Moor |
| | Maya Angelou, Hanneke Hendrix, Marko Klomp, Marcel Vaarmeijer, E. L. James, Marguerite Duras, Robert Schindel, Michiel van Kempen, Bettina von Arnim |
| | Charles Ducal, Adriaan Jaeggi, Frederik van Eeden, Bert Bakker, Peter Huchel, Arlette Cousture, Pieter Aspe, Karel N.L. Grazell, Washington Irving |
| | Die Sonne geht im Osten auf (Christian Morgenstern) |
| | Thomas Glavinic, Jay Parini, Anneke Claus, Klaus Ender, Konrad Merz, Ed Dorn, Émile Zola |
| | György Konrád, Anne Waldman, Casanova, Hans Christian Andersen, Roberto Arlt, Edgar Hilsenrath, George Fraser |
| | Hoffmann von Fallersleben, Johann Gleim, Pierre Zaccone, Pietro della Valle, Zwier van Haren, Joanna Chmielewska, Brigitte Struzyk |
| | Preis dem Todesüberwinder! (Friedrich Klopstock) |
| | Milan Kundera, Sandro Veronesi, Nikolaj Gogol, Arnold Aletrino, Max Nord, Urs Allemann, Rolf Hochhuth, John Wilmot, Deborah Feldman |
| | Maria Polydouri, Edgar Wallace, Carl Sternheim, Edmond Rostand, Armel Guerne, Friedrich Güll, Antoine Prévost, Josep de Maistre |
| | Litanie van een wachter bij het graf (Willem Jan Otten) |
| | Stefan Hertmans, Octavio Paz, Asis Aynan, Martijn Teerlinck, Marga Minco, Enrique Vila-Matas |
| | Rob Boudestein, Kornej Tsjoekovski, Andrew Lang, Nichita Stănescu, Hartmut Lange, Marge Piercy |
| | Angela Kreuz, Judith Rossner, Andrew Marvell, John Fowles, Edward FitzGerald, Robert Brasillach, Peter Motte |
| | Golgotha (Theo Thijssen) |
| | Gerrit Komrij, Paul Verlaine, Milton Acorn, Erika Mitterer, Uwe Timm, Tom Sharpe, Gert Heidenreich, Theo Breuer, Luise Hensel |
| | Gethsemane (Jacqueline van der Waals) |
| | Geert van Istendael, Wim Brands, Ernst Jünger, Eric Walz, Georg Klein, Yvan Goll, R. S. Thomas, Jacques Brault, Denton Welch |
| | Walter van den Broeck, Joost de Vries, Mario Vargas Llosa, Chrétien Breukers, Steye Raviez, Nelson Algren, Marianne Frederiksson, Russell Banks, Léon-Gontran Damas |
| | Heinrich Mann, Shusaku Endo, Carolina Trujillo, Golo Mann, Patrick McCabe, Bob den Uyl, Dubravka Ugresić, Francis Ponge, Alfred de Vigny |
| | Tennessee Williams, Gregory Corso, Hwang Sun-won, Martin McDonagh, Robert Frost, Patrick Süskind, A. E. Housman, Bettina Galvagni, Erica Jong |
| | Jezus intrede in Jeruzalem (Nicolaas Beets) |
| | Pol Hoste, Menno Van der Beek, Jung Chang, Paul Meeuws, Flannery O'Connor, Jaime Sabines, Peter Van Straaten, Toni Cade Bambara |
| | Antonio Fogazzaro, Jacques Bens, Jacques Audiberti, Filip De Pillecyn, Erica Pedretti, Evliya Çelebi, Anne Fanshawe, Daniel Schiebeler, Mary Webb |
| | Peter Bichsel, Joy Ladin, Martin Walser, Dario Fo, Lawrence Ferlinghetti, Jacob van Lennep, Jeroen Mettes, Harry Prenen, Willem van Iependaal |
| | Top Naeff, Robert Hamerling, Fanny Lewald, Christian Schubart, Gabriele von Baumberg, Olive Schreiner, William Morris, Richard Leising |
| | Cri Stellweg, Jonathan Ames, Yōko Tawada, Gary Whitehead, Mitch Cullin, Roger Martin du Gard, Madison Cawein, Nils-Aslak Valkeapää, Federica de Cesco |
| | Billy Collins, Theo Kars, Eveline Hasler, Érik Orsenna, Arnold Sauwen, Wolfgang Bächler, Ilse Kleberger, Léon Deubel, Karel Poláček |
| | Willem de Mérode, Pim te Bokkel, Kees van Beijnum, Hamid Skif, Jean Paul |


Gastenboek


Druk op onderstaande knop om een berichtje achter te laten in mijn gastenboek