E-mail mij


Druk op onderstaande knop om mij te e-mailen.


Romenu


Romenu is een blog over gedichten, literatuur en kunst Maar Romenu is ook een professionele freelance vertaler
Du-Ne en Ne-Du http://www.romenu.nl.


Huur eens een (vakantie)huis in een natuurgebied, dichtbij het centrum van Nijmegen


Google


Georg Trakl

Georg Trakl werd op 3 februari 1887 in het conducteurshuis aan de Waagplatz 2 in Salzburg geboren. Zijn vader, Tobias Trakl, was een handelaar in ijzerwaren en zijn moeder, die ook psychische problemen had, was Maria Catharina Trakl, (meisjesnaam Halik). Voorts had hij nog drie broers en drie zussen. Margarethe (doorgaans Grethe genoemd) stond hem het naast, zelfs zodanig dat sommigen een incestueuze verhouding vermoeden. Zijn jeugd bracht hij door in Salzburg. Vervolgens bezocht hij van 1897 tot 1905 het humanistische gymnasium. Om toch een academische opleiding te kunnen volgen, werkte hij tot 1908 in de praktijk bij een apotheker. Sommigen vermoedden dat hij dit vooral deed om zichzelf opiaten te kunnen verschaffen. Bij het uitbreken van WO I werd Trakl als medicus naar het front in Galicië (heden ten dage in Oekraïne en Polen) gestuurd. Zijn gemoedsschommelingen leidden tot geregelde uitbraken van depressie, die verergerd werden door de afschuw die hij voelde voor de verzorging van de ernstig verwonde soldaten. De spanning en druk dreven hem ertoe een suïcidepoging te ondernemen, welke zijn kameraden nochtans verhinderden. Hij werd in een militair ziekenhuis opgenomen in Kraków, alwaar hij onder strikt toezicht geplaatst werd.Trakl verzonk daar in nog zwaardere depressies en schreef Ficker om advies. Ficker overtuigde hem ervan dat hij contact moest opnemen met Wittgenstein, die inderdaad op weg ging na Trakls bericht te hebben ontvangen. Op 4 november 1914, drie dagen voordat Wittgenstein aan zou komen, overleed hij echter aan een overdosis cocaïne


Paul Celan

Paul Celan werd onder de naam Paul Antschel op 23 november 1920 geboren in Czernowitz, toentertijd de hoofdstad van de Roemeense Boekovina, nu behorend bij de Oekraïne. Paul Celans ouders waren Duitssprekende joden die hun zoon joods opvoedden en hem naar Duitse christelijke scholen stuurden. In 1942 werden Celans ouders door de Duitse bezetter naar een werkkamp gedeporteerd en daar vermoord. Hijzelf wist aanvankelijk onder te duiken, maar moest vanaf juli 1942 in een werkkamp dwangarbeid verrichten. Celan overleefde de oorlog. Via Boekarest en Wenen vestigde Celan zich in 1948 in Parijs. Daar was hij werkzaam als dichter, vertaler en doceerde hij aan de prestigieuze Ecole Normale Supérieure. Vermoedelijk op 20 april 1970 beëindigde hij zijn leven zelf door in de Seine te springen.


Gerard Reve

Gerard Reve over: Medearbeiders "God is in de mensen, de dieren, de planten en alle dingen - in de schepping, die verlost moet worden of waaruit God verlost moet worden, door onze arbeid, aangezien wij medearbeiders van God zijn." Openbaring "Tja, waar berust elk godsbegrip op, elke vorm van religie? Op een openbaring, dat wil zeggen op een psychische ervaring van zulk een dwingende en onverbiddelijke kracht, dat de betrokkene het gevoel heeft, niet dat hij een gedachte of een visioen heeft, maar dat een gedachte gedachte of visioen hem bezit en overweldigt."


Simon Vestdijk
Simon Vestdijk (Harlingen, 17 oktober 1898 – Utrecht, 23 maart 1971) was een Nederlands romancier, dichter, essayist en vertaler. Zijn jeugd te Harlingen en Leeuwarden beschreef hij later in de Anton Wachter-cyclus. Van jongs af aan logeerde hij regelmatig bij zijn grootouders in Amsterdam, waar hij zich in 1917 aan de Universiteit van Amsterdam inschrijft als student in de medicijnen. Tijdens zijn studie die van 1917 tot 1927 duurde, leerde hij Jan Slauerhoff kennen.Tot 1932 is hij als arts in praktijken door heel Nederland werkzaam. In 1932 volgt zijn officiële schrijversdebuut met de uitgave van de bundel Verzen in De Vrije Bladen. Doorslaggevend voor Vestdijks uiteindelijke keuze voor de literatuur is zijn ontmoeting in 1932 met Eddy Du Perron en Menno ter Braak. Deze ontmoeting had tot resultaat dat hij redactielid werd van het tijdschrift Forum Kort daarop, in 1933, wordt zijn eerste novelle, De oubliette, uitgegeven. In hetzelfde jaar schrijft hij Kind tussen vier vrouwen, dat, eerst geweigerd door de uitgever, later de basis zal vormen voor de eerste drie delen van de Anton Wachter-romans. In 1951 ontvangt Vestdijk de P.C. Hooftprijs voor zijn in 1947 verschenen roman De vuuraanbidders. In 1957 wordt hij voor het eerst door het PEN-centrum voor Nederland voorgedragen voor de Nobelprijs voor de Literatuur, die hij echter nooit zal krijgen. Op 20 maart 1971 wordt hem de Prijs der Nederlandse Letteren toegekend, maar voor hij deze kan ontvangen overlijdt hij op 23 maart te Utrecht op 72-jarige leeftijd. Vestdijk was auteur van ca. 200 boeken. Vanwege deze enorme productie noemde de dichter Adriaan Roland Holst hem 'de man die sneller schrijft dan God kan lezen'. Andere belangrijke boeken van Simon Vestdijk zijn: "Kind van stad en land" (1936), "Meneer Visser's hellevaart" (1936), "Ierse nachten" (1946), "De toekomst de religie" (1947), "Pastorale 1943" (1948), "De koperen tuin" (1950), "Ivoren wachters" (1951), "Essays in duodecimo" (1952) en "Het genadeschot" (1964).


K.P. Kavafis

K.P. Kavafis werd als kind van Griekse ouders, afkomstig uit Konstantinopel, geboren in 1863 in Alexandrië (tot vandaag een Griekse enclave) waar hij ook het grootste deel van zijn leven woonde en werkte. Twee jaar na de dood van zijn vader verhuist het gezin in 1872 naar Engeland om na een verblijf van vijf jaar naar Alexandrië terug te keren. Vanwege ongeregeldheden in Egypte vlucht het gezin in 1882 naar Konstantinopel, om na drie jaar opnieuw naar Alexandrië terug te gaan. In de jaren die volgen maakt Kavafis reizen naar Parijs, Londen en in 1901 zijn eerste reis naar Griekenland, in latere jaren gevolgd door nog enkele bezoeken. Op de dag van zijn zeventigste verjaardag, in 1933 sterft Kavafis in Alexandrië. De roem kwam voor Kavafis pas na zijn dood, dus postuum. Deels is dat toe te schrijven aan zijn eigen handelswijze. Hij was uiterst terughoudend met de publicatie van zijn gedichten, liet af en toe een enkel gedicht afdrukken in een literair tijdschrift, gaf in eigen beheer enkele bundels met een stuk of twintig gedichten uit en het merendeel van zijn poëzie schonk hij op losse bladen aan zijn beste vrienden.


Thomas Mann


Thomas Mann, de jongere broer van Heinrich Mann, werd geboren op 6 juni 1875 in Lübeck. Hij was de tweede zoon van de graankoopman Thomas Johann Heinrich Mann welke later één van de senatoren van Lübreck werd. Zijn moeder Julia (geboren da Silva-Bruhns) was Duits-Braziliaans van Portugees Kreoolse afkomst. In 1894 debuteerde Thomas Mann met de novelle "Gefallen". Toen Thomas Mann met 21 jaar eindelijk volwassen was en hem dus geld van zijn vaders erfenis toestond - hij kreeg ongeveer 160 tot 180 goldmark per jaar - besloot hij dat hij genoeg had van al die scholen en instituties en werd onafhankelijk schrijver. Kenmerkend voor zijn stijl zijn de ironie, de fenomenale taalbeheersing en de minutieuze detailschildering. Manns reputatie in Duitsland was sterk wisselend. Met zijn eerste roman, Buddenbrooks (1901), had hij een enorm succes, maar door zijn sceptische houding tegenover Duitsland na de Eerste Wereldoorlog veranderde dit volledig. Stelde hij zich tot aan de jaren twintig apolitiek op (Betrachtungen eines Unpolitischen, 1918), meer en meer raakte hij bij het Politiek gebeuren betrokken. Zijn afkeer van het nationaal socialisme groeide, zijn waarschuwingen werden veelvuldiger en heftiger. In 1944 accepteerde hij het Amerikaanse staatsburgerschap. Tussen 1943 en 1947 schreef Mann Doktor Faustus (zie Faust), de roman van de 'Duitse ziel' in de gecamoufleerd geschilderde omstandigheden van de 20ste eeuw. In 1947 bezocht hij voor het eerst sinds de Oorlog Europa, twee jaar later pas Duitsland. In 1952 vertrok hij naar Zwitserland. Op 12 augustus 1955 stierf hij in Zürich. Twintig jaar na zijn dood, in aug. 1975, is zijn literaire nalatenschap geopend: dagboekaantekeningen van 15 maart 1933 tot 29 juli 1955, alsmede notities uit de jaren 1918 tot en met 1921.Belangrijke werken zijn: Der Zauberberg, Der Tod in Venedig, Dokter Faustus , Joseph und seine Brüder en Die Bekenntnisse des Hochstaplers Felix Krull.


Rainer Maria Rilke

Rilke werd op 4 december 1875 geboren in Praag. Hij had al naam gemaakt als dichter met zijn bundels Das Stundenbuch en Das Buch der Bilder, toen hij de literaire wereld versteld deed staan en wereldfaam verwierf met de publicatie van zijn twee delen Neue Gedichte in 1907 en 1908. Hij verzamelde daarin het beste werk uit een van zijn vruchtbaarste periodes, die hij grotendeels doorbracht in Parijs. Rilke was daar diep onder de indruk gekomen van Rodin, bij wie hij een tijdlang in dienst was als particulier secretaris. Rodin, zei hij later, had hem leren kijken. Dit kijken kwam neer op intense concentratie, om het mysterie te kunnen zien 'achter de schijnbare werkelijkheid'. Latere en rijpere werken als Duineser Elegien (1912-1923) en het ronduit schitterende Die Sonette an Orfeus (1924) illustreren Rilkes metafysische visie op het onzegbare, dat haar verwoording vindt in een hermetische muzikale taal. Op 29 december 1926 overlijdt Rilke in het sanatorium in Val-Mont aan de gevolgen van leukemie. Enkele dagen later wordt hij, overeenkomstig zijn wens, begraven op het kerkhof van Raron.


* * * * * * * * * * * * * * * *

| | |
| --- | --- |
| | Over literatuur, gedichten, kunst en cultuur |

24-08-2011

Drs. P, Marion Bloem, Stephen Fry, Jorge Luis Borge
De Nederlands-Zwitserse schrijver, tekstschrijver, componist, zanger en pianist Drs. P (eig. Heinz Hermann Polzer werd geboren in het Zwitserse Thun op 24 augustus 1919. Zie ook mijn blog van 24 augustus 2007 en ook mijn blog van 24 augustus 2008 en ook mijn blog van 24 augustus 2009 en ook mijn blog van 24 augustus 2010.
Winterdorp
Het is een dorp
Niet ver van hier
Een boerendorp
Aan een rivier
Het is niet groot
En vrij obscuur
Maar 't heeft een naam
En een bestuur
Er is een school
Een harmonie
Een bankfiliaal
Een kerk of drie
Een communist
Een zonderling
En zelfs een zang-
vereniging

Nu is 't er stil
't Is wintertijd
Er heerst de griep
En knorrigheid
De dag is kort
De hemel grauw
En pas maar op
Je vat nog kou
Don Quichot
Spaanse romanfiguur
Zelfbenoemd edelman
Met een soort schildknaap
En op een soort paard

Werd door zijn schromelijk
Amateurischtische
Heldenverrichtingen
Wereldvermaard.
Filosofie
Filosofie, ook leuk
Waar dient het leven voor?
Wat is instinct
En waar komt het vandaan?

Ach, zulke vragen zijn
Onbeantwoordelijk
(Dit adjectief -
Zou het mogen bestaan?)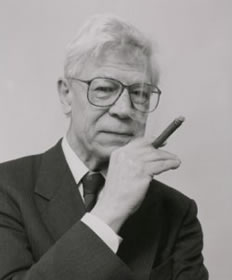 Drs. P (Thun, 24 augustus 1919)
De Nederlandse dichteres en schrijfster Marion Bloem werd op 24 augustus 1952 geboren in Arnhem. Zie ook mijn blog van 24 augustus 2006 en ook mijn blog van 24 augustus 2007 en ook mijn blog van 24 augustus 2007 en ook mijn blog van 24 augustus 2008 en ook mijn blog van 24 augustus 2009 en ook mijn blog van 24 augustus 2010.
De eerste keer
In een bos van witte hete hoofden hoog op 't been
kwam hij bruin en onverschillig binnenwandelen
met een gevleugelde leugen losjes onder zijn arm
die ik gretig consumeerde, de mond wijdopen,
de ogen gesloten, de handen weerloos op zijn schoot.
'Dat is mijn berg', wees hij, 'dat is mijn maan,
en als je lief bent mag je onder mijn sterren liggen'
'Het gras is nat,' zei ik, 'er loopt een spin
over mijn linkerdij, en die drie vreemde mannen
kunnen mijn billen raden in 't donker.'
'Wees niet bevreesd," zei hij heilig. ' 't
Schijnsel van de maan reikt niet tot onder
onze eucalyptus. Die zwervers zoeken slechts een huis
om in te breken, geld om iets te kopen als ontbijt.
Ontspan je ledematen, draai je bekken naar de hemel,
want ik ben jou en jij bent mij. Help mij vergeten
dat we zijn.'
Ik zag ons passie hoesten
krachtig aan het hart voorbij
Voelde de haren op zijn borst
zijn blik veel bloter dan zijn lies
Zijn zorg om niet te zuchten.
't Was echt
zijn maan die over ons gebogen
stond.
Ooit zal wat wij daar proefden
oneindig liever liefde zijn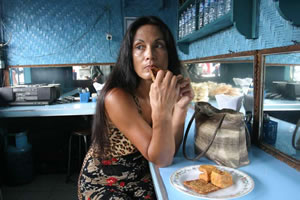 Marion Bloem (Arnhem, 24 augustus 1952)
De Engelse komiek, schrijver, acteur en presentator Stephen John Fry werd geboren in Londen op 24 augustus 1957. Zie ook mijn blog van 24 augustus 2007 en ook mijn blog van 24 augustus 2008 en ook mijn blog van 24 augustus 2009 en ook mijn blog van 24 augustus 2010.

Uit: Revenge
"It all began sometime in the last century, in an age when lovers wrote letters to each other sealed up in envelopes. Sometimes they used colored inks to show their love, or they perfumed their writing paper with scent.
41 Plough Lane,
Hampstead,
London NW3
Monday, June 2nd 1980
Darling Ned-
I'm sorry about the smell. I hope you've opened this somewhere private, all on your own. You'll get teased to distraction otherwise. It's called Rive Gauche, so I'm feeling like Simone de Beauvoir and I hope you're feeling like Jean-Paul Sartre. Actually I hope you aren't because I think he was pretty horrid to her. I'm writing this upstairs after a row with Pete and Hillary. Ha, ha, ha! Pete and Hillary, Pete and Hillary, Pete and Hillary. You hate it when I call them that, don't you? I love you so much. If you saw my diary you'd die. I wrote a whole two pages this morning. I drew up a list of everything that's wonderful and glorious about you and one day when we're together forever I might let you look at it and you'll die again.
I wrote that you're old-fashioned.
One: The first time we met, you stood up when I entered the room, which was sweet, but it was the Hard Rock Cafe and I was coming out of the kitchen to take your order.
Two: Every time I refer to my mum and dad as Pete and Hillary, you go pink and tighten your lips.
Three: When you first talked to Pete and---all right, I'll let you off---when you first talked to Mum and Dad, you let them go on and on about private education and private health and how terrible it was and how evil the government is and you never said a word. About your dad being a Tory MP, I mean. You talked beautifully about the weather and incomprehensibly about cricket. But you never let on.
That's what the row today was about, in fact. Your dad was on Weekend World at lunchtime, you prolly saw him. (I love you, by the way. God, I love you so much.)"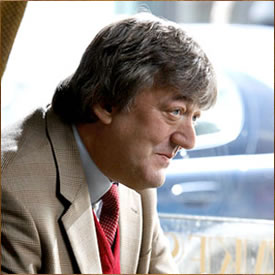 Stephen Fry (Londen, 24 augustus 1957)
De Argentijnse schrijver Jorge Luis Borges werd geboren op 24 augustus 1899 in Buenos Aires. Zie ook mijn blog van 24 augustus 2006 en ook mijn blog van 24 augustus 2007 en ook mijn blog van 24 augustus 2008 en ook mijn blog van 24 augustus 2009 en ook mijn blog van 24 augustus 2010.
We are the time. We are the famous
We are the time. We are the famous
metaphor from Heraclitus the Obscure.

We are the water, not the hard diamond,
the one that is lost, not the one that stands still.

We are the river and we are that greek
that looks himself into the river. His reflection
changes into the waters of the changing mirror,
into the crystal that changes like the fire.

We are the vain predetermined river,
in his travel to his sea.

The shadows have surrounded him.
Everything said goodbye to us, everything goes away.

Memory does not stamp his own coin.

However, there is something that stays
however, there is something that bemoans.
Adam Cast Forth
Was there a Garden or was the Garden a dream?
Amid the fleeting light, I have slowed myself and queried,
Almost for consolation, if the bygone period
Over which this Adam, wretched now, once reigned supreme,

Might not have been just a magical illusion
Of that God I dreamed. Already it's imprecise
In my memory, the clear Paradise,
But I know it exists, in flower and profusion,

Although not for me. My punishment for life
Is the stubborn earth with the incestuous strife
Of Cains and Abels and their brood; I await no pardon.

Yet, it's much to have loved, to have known true joy,
To have had -- if only for just one day --
The experience of touching the living Garden.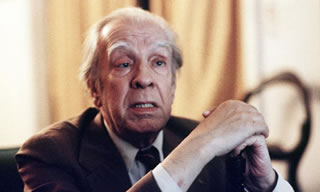 Jorge Luis Borges (24 augustus 1899 – 14 juni 1986)





Zie voor nog meer schrijvers van de 24e augustus ook

mijn vorige blog van vandaag

en eveneens

mijn eerste blog van vandaag.

24-08-2011 om 20:01 geschreven door Romenu

Tags:Drs. P, Marion Bloem, Stephen Fry, Jorge Luis Borge, Romenu



Sascha Anderson, Linton Kwesi Johnson, A. S. Byatt
De Duitse dichter en schrijver Sascha Anderson werd geboren op 24 augustus 1953 in Weimar. Zie ook mijn blog van 24 augustus 2010.
Uit: Jeder Satellit hat einen Killersatelliten
2
So wurde von keiner Berührung gestörtes in zweierlei Hinsicht
Eins und das Selbe Betrachtend das Kind (die Ältern)
mit griechischem Auge Was bleibt ihm denn praktisch übrig
Das Haus ist zwar Turm und Echo kaum einer Hand voll Erde
"Deutschland aber wo liegt es" Dort auf dem Berg den sie gruben
In diese taubstumme Form des Himmels an Ilm oder Pegnitz
HELL, HELLER
fix und fertig und der zins, von der geschichte in einen
aaaaagranatapfel
verwandelt. okay, war nichts, höchstens die wiederletzte
aaaaalektion für
einen notorischen selbststeller. mit dem revolutionskalender,
aaaaamit
den 30 tagen pro monat, dem wissen vom unteilbaren rest
aaaaaund dem
großen löffel geht es, alles in allem, noch schneller. chaos halb
göttliches: im anfang war wohl doch vernunft, sonst wär jetzt auch
kein bild am grund des tellers.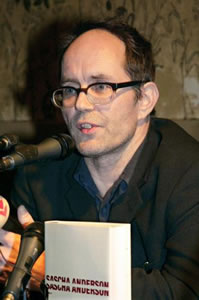 Sascha Anderson (Weimar, 24 augustus 1953)
De Britse dichter en musicus Linton Kwesi Johnson werd geboren in Chapelton (Jamaica) op 24 augustus 1952.Zie ook mijn blog van 24 augustus 2010.
Mekkin Histri

now tell mi someting
mistah govahment
tell mi someting

how lang yu really feel
yu coulda keep wi andah heel
wen di trute done reveal
bout how yu grab an steal
bout how yu mek yu crooked deal
mek yu crooked deal?

well doun in Soutall
where Peach did get fall
di Asians dem faam-up a human wall
gense di fashist an dem police sheil
an dem show dat di Asians gat plenty zeal
gat plenty zeal
gat plenty zeal

it is noh mistri
wi mekkin histri
it is noh mistri
wi winnin victri

now tell mi someting
mistah police spokesman
tell mi someting

how lang yu really tink
wi woulda tek yu batn lick
yu jackboot kick
yu dutty bag a tricks
an yu racist pallyticks
yu racist pallyticks?

well doun in Bristal
dey ad noh pistal
but dem chase di babylan away
man yu shoulda si yu babylan
how dem really run away
yu shoulda si yu babylan dem dig-up dat dey
dig-up dat dey
dig-up dat dey

it is noh mistri
wi mekkin histri
it is noh mistri
wi winnin victri

now tell mi someting
mistah ritewing man
tell mi someting

how lang yu really feel
wi woulda grovel an squeal
wen soh much murdah canceal
wen wi woun cyaan heal
wen wi feel di way wi feel
feel di way wi feel?

well dere woz Toxteh
an dere woz Moss Side
an a lat a addah places
whey di police ad to hide
well dere woz Brixtan
an dere woz Chapeltoun
an a lat a addah place dat woz burnt to di groun
burnt to di groun
burnt to di groun

it is noh mistri
wi mekkin histri
it is noh mistri
wi winnin victri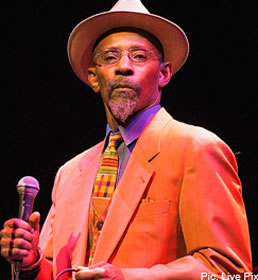 Linton Kwesi Johnson (Chapelton, 24 augustus 1952)
De Engelse schrijfster A. S. Byatt werd geboren als Antonia Susan Drabble op 24 augustus 1936 in Sheffield.Zie ook mijn blog van 24 augustus 2010.
Uit: The Children's Book
"Two boys stood in the Prince Consort Gallery, and looked down on a third. It was June 19th, 1895. The Prince had died in 1861, and had seen only the beginnings of his ambitious project for a gathering of museums in which the British craftsmen could study the best examples of design. His portrait, modest and medalled,was done inmosaic in the tympanum of a decorative arch at one end of the narrowgallery which ran above the space of the South Court. The South Court was decorated with further mosaics, portraits of painters, sculptors, potters, the "Kensington Valhalla." The third boy was squatting beside one of a series of imposing glass cases displaying gold and silver treasures. Tom, the younger of the two looking down, thought of Snow White in her glass coffin. He thought also, looking up at Albert, that the vessels and spoons and caskets, gleaming in the liquid light under the glass, were like a resurrected kingly burial hoard. (Which, indeed, some of them were.) They could not see the other boy clearly, because he was on the far side of a case. He appeared to be sketching its contents.
Julian Cain was at home in the South Kensington Museum. His father, Major Prosper Cain, was Special Keeper of Precious Metals.
Julian was just fifteen, and a boarder at Marlowe School, but was home recovering from a nasty bout of jaundice. He was neither tall nor short, slightly built, with a sharp face and a sallow complexion, even without the jaundice. He wore his straight black hair parted in the centre, and was dressed in a school suit. Tom Wellwood, boyish in Norfolk jacket and breeches, was about two years younger, and looked younger than he was, with large dark eyes, a soft mouth and a smooth head of dark gold hair. The two had not met before. Tom's mother was visiting Julian's father, to ask for help with her research. She was a successful authoress of magical tales. Julian had been deputed to show Tom the treasures. He appeared to be more interested in showing him the squatting boy."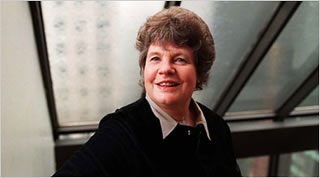 A. S. Byatt (Sheffield, 24 augustus 1936)

24-08-2011 om 19:52 geschreven door Romenu

Tags:Sascha Anderson, Linton Kwesi Johnson, A. S. Byatt, Romenu



Johan Fabricius, Alexander McCall Smith, Paulo Coelho, Arthur West
De Nederlandse schrijver Johan Johannes Fabricius werd op 24 augustus 1899 in Bandoeng in Nederlands-Indië geboren. Zie ook mijn blog van 24 augustus 2006 en ook mijn blog van 24 augustus 2007 en ook mijn blog van 24 augustus 2008 en ook mijn blog van 24 augustus 2009 en ook mijn blog van 24 augustus 2010.
Uit: De wondere avonturen van Arretje Nof
"Sinds Arretje de zeven woudmannetjes in het donkere Uilenbosch vaarwel gezegd had en de richting naar Holland was ingeslagen, werden de dagen en de nachten kouder. Onze dreumes, die dat uit Perzië niet gewend was, bibberde wel eens als een natte poedel, wanneer hij zich in een tochtig schuurtje of onder een boom te slapen had gelegd, - maar een held keert nooit terug op een eenmaal ingeslagen weg, en Arretje deed het dus ook niet.
Ten slotte werd het zoo koud, dat Arretje zijn eigen adem zien kon; in die dagen gaf een medelijdend oud vrouwtje hem een wollen halsdoek present, en een reizend kleermakertje schonk hem van zijn eigen armoede een gelapten mantel, die onzen held wel een ridderlijk aanzien verleende, maar te dun was om hem goed tegen de kou te beschermen. Hij bibberde en klappertandde, en om jullie de waarheid te vertellen: hij waschte zich sochtends ook niet meer, streek alleen maar zoo even met den natten handdoek over het gezicht!
Op een héél kouden avond was Arretje, om toch maar warm te blijven, nog een eind in het donker doorgehold tot hij een onderdak had gevonden boven op een warmen hooiberg. En toen hij den volgenden morgen lekker uitgeslapen wakker werd en z'n oogen uitwreef .... toen zag hij, waarheen hij ook maar keek, Hollandsche watermolens, die hun blanke wieken vroolijk lieten rondscheren in den wind. Er liepen hooge vaarten door het lage, vlakke land, en daarin zeilden schepen voorbij met dartele wimpels in rood-wit-en-blauw en bolle zeilen, blinkend in 't vroege zonnetje. En de menschen liepen met witgeschuurde klompen over de dijken, en bij een hekje waren drie rakkers aan het kegelen met ronde Edammer kaasjes.".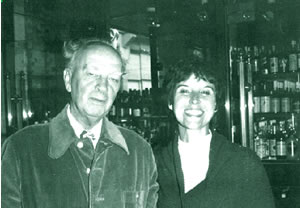 Johan Fabricius (24 augustus 1899 – 21 juni 1981)
Hier met Yvonne Keuls

De Schotse schrijver en jurist Alexander McCall Smith werd geboren in Bulayawo in het toenmalige Rhodesië (nu Zimbabwe) op 24 augustus 1948. Zie ook mijn blog van 24 augustus 2009 en ook mijn blog van 24 augustus 2010.
Uit: The No.1 Ladies Detective Agency
"Mma Ramotswe had a detective agency in Africa, at the foot of Kgale Hill. These were its assets: a tiny white van, two desks, two chairs, a telephone, and an old typewriter. Then there was a teapot, in which Mma Ramotswe--the only lady private detective in Botswana--brewed redbush tea. And three mugs--one for herself, one for her secretary, and one for the client. What else does a detective agency really need? Detective agencies rely on human intuition and intelligence, both of which Mma Ramotswe had in abundance. No inventory would ever include those, of course.
But there was also the view, which again could appear on no inventory. How could any such list describe what one saw when one looked out from Mma Ramotswe's door? To the front, an acacia tree, the thorn tree which dots the wide edges of the Kalahari; the great white thorns, a warning; the olive-grey leaves, by contrast, so delicate. In its branches, in the late afternoon, or in the cool of the early morning, one might see a Go-Away Bird, or hear it, rather. And beyond the acacia, over the dusty road, the roofs of the town under a cover of trees and scrub bush; on the horizon, in a blue shimmer of heat, the hills, like improbable, overgrown termite mounds.
Everybody called her Mma Ramotswe, although if people had wanted to be formal, they would have addressed her as Mme Mma Ramotswe. This is the right thing for a person of stature, but which she had never used of herself. So it was always Mma Ramotswe, rather than Precious Ramotswe, a name which very few people employed."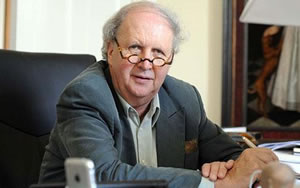 Alexander McCall Smith (Bulayawo, 24 augustus 1948)
De Braziliaanse schrijver Paulo Coelho werd geboren in Rio de Janeiro op 24 augustus 1947. Zie en ook mijn blog van 24 augustus 2009 en ook mijn blog van 24 augustus 2010.
Uit: The Zahir
"I walk through the skeleton of the cathedral, studying the restoration work currently being carried out: this time the architects guarantee that they have found the perfect solution. Everywhere there are metal supports, scaffolding, grand theories about what to do next, and some criticism about what was done in the past.
"And suddenly, in the middle of the central nave, I realize something very important: the cathedral is me, it is all of us. We that need to be corrected, we don't always choose the best solution, but we carry on regardless, trying to remain upright and decent, in order to do honor not to the walls or the doors or the windows, but to the empty space inside, the place where we worship and venerate what is dearest and most important to us.
"Yes, we are all cathedrals, there is no doubt about it; but what lies in the empty space of my inner cathedral?
"Esther, the Zahir.
"She fills everything. She is the only reason I am alive. I look around, I prepare myself for the talk I am to give, and I understand why I braved the snow, the traffic jams, and the ice on the roads: in order to be reminded that every day I need to rebuild myself and to accept — for the first time in my entire existence — that I love another human being more than I love myself."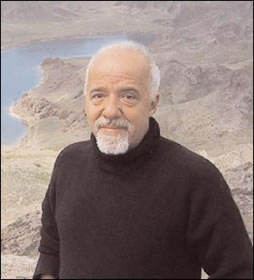 Paulo Coelho (Rio de Janeiro, 24 augustus 1947)

De Oostenrijkse dichter, schrijver en politiek journalist Arthur West werd geboren op 24 augustus 1922 in Wenen. Zie ook mijn blog van 24 augustus 2010.
Stammbuch - Eintragung
Mach mit dem Kapitalismus
was du willst,
nur nicht
deinen Frieden.

Sonst macht er mit dir
was er will:
sogar
seinen Krieg.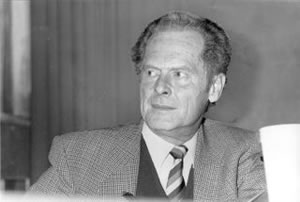 Arthur West (24 augustus 1922 - 16 augustus 2000)

24-08-2011 om 19:47 geschreven door Romenu

Tags:Johan Fabricius, Alexander McCall Smith, Paulo Coelho, Arthur West, Romenu



Ilija Trojanow, Willy Russell, Ephraïm Kishon
De Duitse schrijver en uitgever Ilija Trojanow werd geboren in Sofia, Bulgarije, op 23 augustus 1965. Zie ook mijn blog van 23 augustus 2009 en ook mijn blog van 23 augustus 2010.
Uit: Der entfesselte Globus
"Bombay. Juni 2006
Es war ein schlimmer Monsun dieses Jahr. Zuerst regnete es einen Tag und eine Nacht lang, bis das Wasser nicht mehr abfließen konnte und derweil die Meeresflut anstieg auf den höchsten Pegelstand seit langem. Bombay wurde von oben und von unten überschwemmt, das Wasser sammelte sich in den Flächen, die dem Meer entrissen worden sind, in den Senken zwischen den Erhebungen, in den einstigen Lagunen zwischen den sieben Inseln (Mythen sind nicht nur auf Hügeln erbaut). Das Geschäftsleben setzte einige Schläge aus, Straßen wurden zu Kanälen, hunderttausende von Angestellten wateten knietief in Trübsal nach Hause, weil die Eisenbahnen, die das kommerzielle Herz im Süden mit dem Rest der Stadt verbinden, ausfallen, wenn die Gleise mehr als zwölf Zentimeter unter Wasser liegen. Jede überschwemmte Stadt ist ein unvergeßlicher Anblick – Bombay unter Wasser ist wie von einem Hieronymus Bosch auf Acid gemalt. Die Tempel schließen ihre Tore, um den gurgelnden Gebeten zu entkommen, Erdrutsche begraben Hütten und Werkstätten, Unglückselige werden von offenen Gullys verschlungen; auf den Dächern der Taxis hocken gestrandete Fahrer und starren in die dunklen Fluten wie kurzsichtige Reiher.
Bombay hatte kaum Zeit, sich von der Sintflut zu erholen, da verbreitete sich die Nachricht, am Stadtrand protestierten wütende Moslems, weil eine Chowki (kleine Station) der Polizei auf einem ihrer Friedhöfe erbaut werden sollte. Die Polizisten schossen in die Menge und trafen zwei Männer tödlich. Am Abend desselben Tages, etwa um 9.30 Uhr, rutschte das Motorrad zweier Polizisten auf nasser Straße aus, und ein aufgebrachter Mob bewarf die Polizisten mit Steinen und stach auf sie ein, bis sie tot waren. Die Polizei behauptete, kriminelle Kräfte wehrten sich gegen eine stärkere Präsenz der Ordnungshüter, moslemische Organisationen monierten, daß die Behörden ihr Anliegen nicht angehört und keine einvernehmliche Lösung angestrebt hätten. "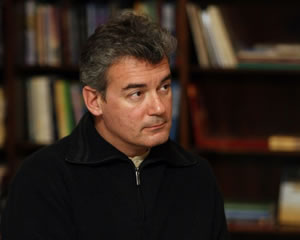 Ilija Trojanow
(Sofia, 23 augustus 1965)
De Engelse dichter, schrijver, dramaturg en componist Willy Russell werd geboren op 23 augustus 1947 in Whinston bij Liverpool. Zie ook mijn blog van 23 augustus 2009. en ook mijn blog van 23 augustus 2010.
Uit: The Wrong Boy
"And everybody in the classroom started laughing, even the teacher!
But I don't care about them now. I don't care about Spegga Spanswick and Barry Tucknott and Mustapha Golightly and all that lot. Hilarious bastards! Because I'm grateful really. It was because of people like Steven Spanswick and Jackson and all those other pathetic persons that I wrote my first ever lyric. It was called 'I Don't Care'.
I don't care
If you pull my hair
I don't care if you laugh at me
I don't care
If you point and stare
I don't care if you throw crap at me
I don't care
If you strip me bare
I don't care if you say I'm fat
I don't care
If you rob my share
I don't care if you call me twat
I don't care
I don't care
I don't care
Because I'm not there.
Looking back on it now it seems deadeningly didactic and somewhat simplistic. In fact it's highly embarrassing, predictable and derivative. But every artist has to start somewhere and the important thing is that despite what my lyrics were like, I had at least started writing them. Oh shit, what's the Greasy-Gobbed Get saying to me now . . . ?
Later,
The Back of a Carpet-Fitters'
Van
Somewhere in the Pennine Chain
(Apparently)
Dear Morrissey,
I'm still dying of embarrassment. I couldn't get out of that service station fast enough. These carpet fitters are headed for Halifax and they said they'd drop me there. I don't even know if Halifax is on the way but I would have accepted a lift to anywhere just to get out of that service station.
I'm glad that at least it happened in such a transient sort of environment and so hopefully I'll never have to see her again!"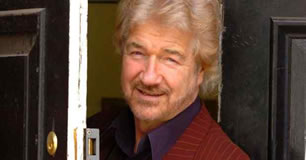 Willy Russell (Whinston, 23 augustus 1947)
De Hongaars/Israëlische schrijver Ephraïm Kishon werd op 23 augustus 1924 in Boedapest geboren. Zie ook mijn blog van 23 augustus 2006. Zie ook mijn blog van 23 augustus 2007 en ook mijn blog van 23 augustus 2008 en ook mijn blog van 23 augustus 2009 en ook mijn blog van 23 augustus 2010.
Uit: Schokolade auf Reisen
"Alles ist eine Frage der Einteilung. Deshalb bewahren wir in einem nach Fächern eingeteilten
Kasten unbrauchbare Geschenke zur künftigen Wiederverwendung auf.Wann immer so ein Geschenk
kommt, und es kommt oft, wird es registriert, klassifiziert und eingeordnet. Babysachen kommen automatisch in ein Extrafach, Bücher von größerem Format als 20 × 25 cm werden in der »Geburtstags«-Abteilung abgelegt,Vasen und Platten unter »Hochzeit«, besonders scheußliche
Aschenbecher unter »Neue Wohnung«, und so weiter.
Eines Tages ist Purim, das Fest der Geschenke, plötzlich wieder da, und plötzlich geschieht Folgendes:
Es läutet an der Tür. Draußen steht Benzion Ziegler mit einer Pralinenschachtel unterm Arm. Benzion Ziegler tritt ein und schenkt uns die Schachtel zu Purim. Sie ist in Cellophanpapier verpackt. Auf dem Deckel sieht man eine betörend schöne Jungfrau, umringt von allerlei knallbunten Figuren.Wir sind tief gerührt und Benzion Ziegler schmunzelt selbstgefällig.
So weit, so gut. Die Pralinenschachtel war uns hochwillkommen, denn Pralinenschachteln sind sehr verwendbare Geschenke. Sie eignen sich für vielerlei Anlässe, für den Unabhängigkeitstag so gut wie für silberne Hochzeiten.Wir legten sie sofort in die Abteilung »Diverser Pofel«.
Aber das Schicksal wollte es anders. Mit einem Mal befiel die ganze Familie ein unwiderstehliches
Verlangen nach Schokolade, das nur durch Schokolade zu befriedigen war. Zitternd vor Gier, rissen wir die Cellophanhülle von der Pralinenschachtel, öffneten sie – und prallten zurück.
Die Schachtel enthielt ein paar bräunliche Kieselsteine mit leichtem Moosbelag."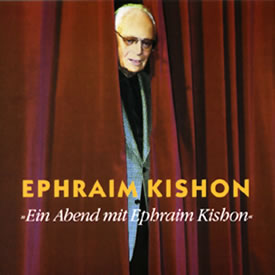 Ephraïm Kishon (23 augustus 1924 – 29 januari 2005)
Zie voor nog meer schrijvers van de 23e augustus ook mijn vorige blog van vandaag.
24-08-2011 om 19:33 geschreven door Romenu

Tags:Ilija Trojanow, Willy Russell, Ephraïm Kishon, Romenu



William Henley, Edgar Lee Masters, Albert Alberts, Charles Busch, Gustav Ernst, Aleksander Grin, Theobald Hock, Andrei Pleşiu
De Engelse dichter en schrijver William Ernest Henley werd geboren op 23 augustus 1849 in Gloucester. Zie ook mijn blog van 23 augustus 2007 en ook mijn blog van 23 augustus 2008 en ook mijn blog van 23 augustus 2009 en ook mijn blog van 23 augustus 2010.
A New Song to an Old Tune
SONS of Shannon, Tamar, Trent,
Men of the Lothians, Men of Kent,
Essex, Wessex, shore and shire,
Mates of the net, the mine, the fire,
Lads of the wheel and desk and loom,
Noble and trader, squire and groom,
Come where the bugles of England play,
'Over the hills and far away!'
Southern Cross and Polar Star --
Here are the Britons bred afar;
Serry, O serry them, fierce and keen,
Under the flag of the Empress-Queen;
Shoulder to shoulder down the track,
Where, to the unretreating Jack,
The victor bugles of England play,
'Over the hills and far away!'
What if the best of our wages be
An empty sleeve, a stiff-set knee,
A crutch for the rest of life -- who cares,
So long as the One Flag floats and dares?
So long as the One Race dares and grows?
Death -- what is death but God's own rose?
Let but the bugles of England play,
'Over the hills and far away!'
A Child
A child,
Curious and innocent,
Slips from his Nurse, and rejoicing
Loses himself in the Fair.
Thro' the jostle and din
Wandering, he revels,
Dreaming, desiring, possessing;
Till, of a sudden
Tired and afraid, he beholds
The sordid assemblage
Just as it is; and he runs
With a sob to his Nurse
(Lighting at last on him),
And in her motherly bosom
Cries him to sleep.
Thus thro' the World,
Seeing and feeling and knowing,
Goes Man: till at last,
Tired of experience, he turns
To the friendly and comforting breast
Of the old nurse, Death.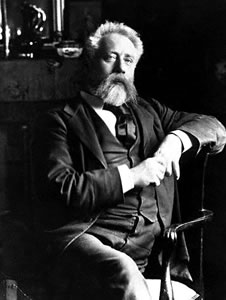 William Henley (23 augustus 1849 – 11 juli 1903)
De Amerikaanse dichter Edgar Lee Masters werd geboren op 23 augustus 1868 in Garnett, Kansas.
Zie ook mijn blog van 23 augustus 2007 en ook mijn blog van 23 augustus 2008 en ook mijn blog van 23 augustus 2009 en ook mijn blog van 23 augustus 2010.


The Unknown
Ye aspiring ones, listen to the story of the unknown
Who lies here with no stone to mark the place.
As a boy reckless and wanton,
Wandering with gun in hand through the forest
Near the mansion of Aaron Hatfield,
I shot a hawk perched on the top
Of a dead tree.
He fell with guttural cry
At my feet, his wing broken.
Then I put him in a cage
Where he lived many days cawing angrily at me
When I offered him food.
Daily I search the realms of Hades
For the soul of the hawk,
That I may offer him the friendship
Of one whom life wounded and caged.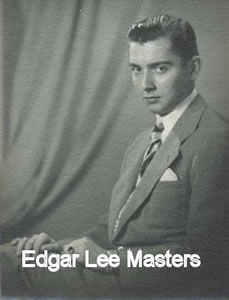 Edgar Lee Masters (23 augustus 1868 – 5 maart 1950)
Zie voor onderstaande schrijvers ook mijn blog van 23 augustus 2010.
De Nederlandse schrijver en vertaler Albert Alberts werd op 23 augustus 1911 in Haarlem geboren. Zie ook mijn blog van 23 augustus 2006 en ook mijn blog van 23 augustus 2007 en ook mijn blog van 23 augustus 2008 en ook mijn blog van 23 augustus 2009.
De Amerikaanse schrijver en acteur Charles Busch werd geboren op 23 augustus 1954 in New York. Zie ook mijn blog van 23 augustus 2008 en ook mijn blog van 23 augustus 2009.
De Oostenrijkse schrijver Gustav Ernst werd geboren in Wenen op 23 augustus 1944. Zie en ook mijn blog van 23 augustus 2009.
De Duitse dichter Theobald Hock werd geboren op 23 augustus 1573 in Limbach/Pfalz-Zweibrücken. Zie ook mijn blog van 23 augustus 2007.
De Roemeense essayist, filosoof, kunsthistoricus en politicus Andrei Gabriel Pleşu werd geboren op 23 augustus 1948 in Boekarest. Zie voor onderstaande schrijvers ook mijn blog van 23 augustus 2007.

24-08-2011 om 19:26 geschreven door Romenu

Tags:William Henley, Edgar Lee Masters, Albert Alberts, Charles Busch, Gustav Ernst, Aleksander Grin, Theobald Hock, Andrei Pleş,iu, Romenu



| | |
| --- | --- |
| | |



Inhoud blog


| | |
| --- | --- |
| | Peter Bichsel, Joy Ladin, Martin Walser, Dario Fo, Lawrence Ferlinghetti, Jacob van Lennep, Jeroen Mettes, Harry Prenen, Willem van Iependaal |
| | Top Naeff, Robert Hamerling, Fanny Lewald, Christian Schubart, Gabriele von Baumberg, Olive Schreiner, William Morris, Richard Leising |
| | Cri Stellweg, Jonathan Ames, Yōko Tawada, Gary Whitehead, Mitch Cullin, Roger Martin du Gard, Madison Cawein, Nils-Aslak Valkeapää, Federica de Cesco |
| | Billy Collins, Theo Kars, Eveline Hasler, Érik Orsenna, Arnold Sauwen, Wolfgang Bächler, Ilse Kleberger, Léon Deubel, Karel Poláček |
| | Willem de Mérode, Pim te Bokkel, Kees van Beijnum, Hamid Skif, Jean Paul |
| | Hubert Fichte, Peter Hacks, Michel Bartosik, Youssef Rzouga, Günter Vallaster, Siegfried Kapper |
| | David Malouf, Katharina Hartwell, Ricus van de Coevering, Roman Libbertz, Jens Petersen, Benoît Duteurtre, Friedrich Hölderlin, Ralph Giordano, Henrik Johan Ibsen |
| | Mano Bouzamour, Hans Mayer, Philip Roth, Noud Bles, Lynne Sharon Schwartz, Lina Kostenko, Kirsten Boie, William Allingham, Ion Barbu |
| | 'Unless a grain of wheat falls into the ground and dies…' (Malcolm Guite) |
| | Christa Wolf, Charlotte Roche, John Updike, Wilfred Owen, Stéphane Mallarmé, Héctor Bianciotti, Hellema, Friedrich Hebbel, Max Barry |
| | Wolfgang Bauer, Richard Condon, Walter Rheiner, Srečko Kosovel, Jean Anglade, George Plimpton, Cosmo Monkhouse, Friedrich Nicolai |
| | In Memoriam F. Starik |
| | Siegfried Lenz, Thomas Melle, Rense Sinkgraven, Hafid Aggoune, Hans Wollschläger, William Ford Gibson |
| | Patrick Hamilton, Karl Gutzkow, Urmuz, Jean Ingelow, Ebenezer Elliott, Paul Green |
| | Ida Gerhardt Poëzieprijs 2018 voor Menno Wigman |
| | P.C. Hooft, Bredero, Dirk von Petersdorff, Zoë Jenny, Alice Hoffman, Hooshang Golshiri, Francisco Ayala, César Vallejo, Per Leo |
| | Ben Okri, David Albahari, Louis Paul Boon, Kurt Drawert, Gerhard Seyfried, Andreas Okopenko, An Rutgers van der Loeff, Prosper van Langendonck, Paul Heyse |
| | Pam Ayres, Jochen Schimmang, Horton Foote, Volker von Törne, Olivier Delorme, Alexandru Macedonski, Albert Robida, Theodore de Banville, Wout Waanders |
| | Mahmoud Darwish, Yuri Andrukhovych, Didier Decoin, Vladimir Makanin, Yeghishe Charent, Geert van Beek, Jan H. de Groot, Kemal Tahir, Joseph Beaumont |
| | Dave Eggers, Jenny Erpenbeck, Jack Kerouac, Henrike Heiland, Naomi Shihab Nye, Carl Hiaasen, Edward Albee, De Schoolmeester, Gabriele d'Annunzio |
| | Nicodemus (Muus Jacobse) |
| | Leena Lehtolainen, Karl Krolow, Daan de Ligt, Frans Vogel, Willem Claassen, Amal Karam, Max Hermens, Eva Meijer, Helena Hoogenkamp |
| | Ernst Wichert, Douglas Adams, Torquato Tasso, Georg Maurer, Josef Martin Bauer, Maartje Smits |
| | John Rechy, Hilde Van Cauteren, Joseph von Eichendorff, Jakob Wassermann, Karel van de Woestijne, Chloé Delaume, Friedrich Schlegel |
| | Boris Vian, Manolis Anagnostakis, Peter McArthur, Samuel Ferguson, Georges Dor, Pedro Antonio de Alarcón, Otto Heinrich Kühner |
| | Koen Peeters, Peter Zantingh, Ed Hoornik, Heere Heeresma, Peter Altenberg, Vita Sackville-West, Josef Weinheber, Taras Sjevtsjenko, Umberto Saba |
| | Ariane Sommer |
| | Jeffrey Eugenides, Walter Jens, Hafid Bouazza, Cándani, A. Marja, Aslı Erdoğan, John McPhee, Mouloud Feraoun, Dominic Angeloch |
| | Bret Easton Ellis, Robert Harris, Jürgen Theobaldy, Georges Perec, Abe Kōbō, Reinhard Kaiser, Manfred Gregor, Jan Frederik Helmers, Alessandro Manzoni |
| | Patrick deWitt, Gabriel García Márquez, Jeremy Reed, Marijke Hanegraaf, Thomas Acda, Günter Kunert, Clark Accord, Elizabeth Barrett Browning, Michelangelo |
| | Pier Paolo Pasolini, Koos van Zomeren, Jurre van den Berg, Arthur van Schendel, Nelly Arcan, Jean Orizet, Leslie Marmon Silko, Frank Norris, Ennio Flaiano |
| | De tempelreiniging (Nicolaas Beets) |
| | Robert Kleindienst, Khaled Hosseini, Kristof Magnusson, Irina Ratushinskaya, Alan Sillitoe, Ryszard Kapuściński, Jean-Joseph Rabearivelo, Annette Seemann |
| | F. W. Bernstein, Giorgio Bassani, Bernardo Ashetu, Léon-Paul Fargue, Kito Lorenc, Jacques Dupin, Thomas S. Stribling |
| | Manfred Flügge, Hans Verhagen, Tjitske Jansen, James Merrill, Kola Boof, Clifton Snider, Gudrun Pausewang, Chris Kraus |
| | Josef Winkler, Heinz Knobloch, Alexandros Papadiamantis, Charles Sealsfield, William Godwin, Paul Guimard, Edmund Waller, Thomas Otway |
| | Godfried Bomans, Multatuli, Frank Albers, John Irving, Thom Wolfe, Michael Salinger, János Arany, Olivia Manning, Rinske Kegel |
| | Jan Eijkelboom, Jim Crace, Delphine de Vigan, Franz Hohler, Lytton Strachey, Robert Lowell, Myrthe van der Meer, Franzobel, Steven Barnes |
| | Peter Pessl |
| | Benedict Wells |
| | Bart Koubaa, Stephen Spender, John Montague, Josef Svatopluk Machar, Luc Dellisse, Marcel Pagnol, Bodo Morshäuser, Martin Suter, Yórgos Seféris |
| | Howard Nemerov, Daniel Handler, Dee Brown, Michel de Montaigne, Marin Sorescu, Saul Williams |
| | Cynan Jones, John Steinbeck, Ruy Belo, Lawrence Durrell, André Roy, Henry Longfellow, Elisabeth Borchers, James T. Farrell, Irwin Shaw |
| | Michel Houellebecq, Victor Hugo, Adama van Scheltema, George Barker, Ulrike Syha, Hermann Lenz, Antonin Sova, Jean Teulé, Elias Annes Borger |
| | De verheerlijking op den berg (Nicolaas Beets) |
| | Amin Maalouf, Aldo Busi, Gabriël Smit, Anthony Burgess, Robert Rius, Karl May, Lesja Oekrajinka, Karel Toman, Vittoria Colonna |
| | Franz Xaver Kroetz, Gérard Bessette, Mary Chase, Karl Wilhelm Ramler, Friedrich von Spee, Carlo Goldoni, Quirinus Kuhlmann |
| | Leon de Winter, Alain Mabanckou, George Moore, Erich Loest, Herman Maas, Luc Verbeke, Wilhelm Grimm, Friedrich Spielhagen, Jacques Presser |
| | August Derleth, Keto von Waberer, Yüksel Pazarkaya, Erich Pawlu, Irène Némirovsky, Vincent Voiture, Rosalía de Castro, Paul Alfred Kleinert, Stanisław Witkiewicz |
| | César Aira, Robert Gray, Jef Geeraerts, Bernard Cornwell, Ljoedmila Oelitskaja, Toon Kortooms, Jo Ypma, Sonya Hartnett, Maxim Februari |


Gastenboek


Druk op onderstaande knop om een berichtje achter te laten in mijn gastenboek