E-mail mij


Druk op onderstaande knop om mij te e-mailen.


Romenu


Google


Georg Trakl

Georg Trakl werd op 3 februari 1887 in het conducteurshuis aan de Waagplatz 2 in Salzburg geboren. Zijn vader, Tobias Trakl, was een handelaar in ijzerwaren en zijn moeder, die ook psychische problemen had, was Maria Catharina Trakl, (meisjesnaam Halik). Voorts had hij nog drie broers en drie zussen. Margarethe (doorgaans Grethe genoemd) stond hem het naast, zelfs zodanig dat sommigen een incestueuze verhouding vermoeden. Zijn jeugd bracht hij door in Salzburg. Vervolgens bezocht hij van 1897 tot 1905 het humanistische gymnasium. Om toch een academische opleiding te kunnen volgen, werkte hij tot 1908 in de praktijk bij een apotheker. Sommigen vermoedden dat hij dit vooral deed om zichzelf opiaten te kunnen verschaffen. Bij het uitbreken van WO I werd Trakl als medicus naar het front in Galicië (heden ten dage in Oekraïne en Polen) gestuurd. Zijn gemoedsschommelingen leidden tot geregelde uitbraken van depressie, die verergerd werden door de afschuw die hij voelde voor de verzorging van de ernstig verwonde soldaten. De spanning en druk dreven hem ertoe een suïcidepoging te ondernemen, welke zijn kameraden nochtans verhinderden. Hij werd in een militair ziekenhuis opgenomen in Kraków, alwaar hij onder strikt toezicht geplaatst werd.Trakl verzonk daar in nog zwaardere depressies en schreef Ficker om advies. Ficker overtuigde hem ervan dat hij contact moest opnemen met Wittgenstein, die inderdaad op weg ging na Trakls bericht te hebben ontvangen. Op 4 november 1914, drie dagen voordat Wittgenstein aan zou komen, overleed hij echter aan een overdosis cocaïne


Paul Celan

Paul Celan werd onder de naam Paul Antschel op 23 november 1920 geboren in Czernowitz, toentertijd de hoofdstad van de Roemeense Boekovina, nu behorend bij de Oekraïne. Paul Celans ouders waren Duitssprekende joden die hun zoon joods opvoedden en hem naar Duitse christelijke scholen stuurden. In 1942 werden Celans ouders door de Duitse bezetter naar een werkkamp gedeporteerd en daar vermoord. Hijzelf wist aanvankelijk onder te duiken, maar moest vanaf juli 1942 in een werkkamp dwangarbeid verrichten. Celan overleefde de oorlog. Via Boekarest en Wenen vestigde Celan zich in 1948 in Parijs. Daar was hij werkzaam als dichter, vertaler en doceerde hij aan de prestigieuze Ecole Normale Supérieure. Vermoedelijk op 20 april 1970 beëindigde hij zijn leven zelf door in de Seine te springen.


Gerard Reve

Gerard Reve over: Medearbeiders "God is in de mensen, de dieren, de planten en alle dingen - in de schepping, die verlost moet worden of waaruit God verlost moet worden, door onze arbeid, aangezien wij medearbeiders van God zijn." Openbaring "Tja, waar berust elk godsbegrip op, elke vorm van religie? Op een openbaring, dat wil zeggen op een psychische ervaring van zulk een dwingende en onverbiddelijke kracht, dat de betrokkene het gevoel heeft, niet dat hij een gedachte of een visioen heeft, maar dat een gedachte gedachte of visioen hem bezit en overweldigt."


Simon Vestdijk
Simon Vestdijk (Harlingen, 17 oktober 1898 – Utrecht, 23 maart 1971) was een Nederlands romancier, dichter, essayist en vertaler. Zijn jeugd te Harlingen en Leeuwarden beschreef hij later in de Anton Wachter-cyclus. Van jongs af aan logeerde hij regelmatig bij zijn grootouders in Amsterdam, waar hij zich in 1917 aan de Universiteit van Amsterdam inschrijft als student in de medicijnen. Tijdens zijn studie die van 1917 tot 1927 duurde, leerde hij Jan Slauerhoff kennen.Tot 1932 is hij als arts in praktijken door heel Nederland werkzaam. In 1932 volgt zijn officiële schrijversdebuut met de uitgave van de bundel Verzen in De Vrije Bladen. Doorslaggevend voor Vestdijks uiteindelijke keuze voor de literatuur is zijn ontmoeting in 1932 met Eddy Du Perron en Menno ter Braak. Deze ontmoeting had tot resultaat dat hij redactielid werd van het tijdschrift Forum Kort daarop, in 1933, wordt zijn eerste novelle, De oubliette, uitgegeven. In hetzelfde jaar schrijft hij Kind tussen vier vrouwen, dat, eerst geweigerd door de uitgever, later de basis zal vormen voor de eerste drie delen van de Anton Wachter-romans. In 1951 ontvangt Vestdijk de P.C. Hooftprijs voor zijn in 1947 verschenen roman De vuuraanbidders. In 1957 wordt hij voor het eerst door het PEN-centrum voor Nederland voorgedragen voor de Nobelprijs voor de Literatuur, die hij echter nooit zal krijgen. Op 20 maart 1971 wordt hem de Prijs der Nederlandse Letteren toegekend, maar voor hij deze kan ontvangen overlijdt hij op 23 maart te Utrecht op 72-jarige leeftijd. Vestdijk was auteur van ca. 200 boeken. Vanwege deze enorme productie noemde de dichter Adriaan Roland Holst hem 'de man die sneller schrijft dan God kan lezen'. Andere belangrijke boeken van Simon Vestdijk zijn: "Kind van stad en land" (1936), "Meneer Visser's hellevaart" (1936), "Ierse nachten" (1946), "De toekomst de religie" (1947), "Pastorale 1943" (1948), "De koperen tuin" (1950), "Ivoren wachters" (1951), "Essays in duodecimo" (1952) en "Het genadeschot" (1964).


K.P. Kavafis

K.P. Kavafis werd als kind van Griekse ouders, afkomstig uit Konstantinopel, geboren in 1863 in Alexandrië (tot vandaag een Griekse enclave) waar hij ook het grootste deel van zijn leven woonde en werkte. Twee jaar na de dood van zijn vader verhuist het gezin in 1872 naar Engeland om na een verblijf van vijf jaar naar Alexandrië terug te keren. Vanwege ongeregeldheden in Egypte vlucht het gezin in 1882 naar Konstantinopel, om na drie jaar opnieuw naar Alexandrië terug te gaan. In de jaren die volgen maakt Kavafis reizen naar Parijs, Londen en in 1901 zijn eerste reis naar Griekenland, in latere jaren gevolgd door nog enkele bezoeken. Op de dag van zijn zeventigste verjaardag, in 1933 sterft Kavafis in Alexandrië. De roem kwam voor Kavafis pas na zijn dood, dus postuum. Deels is dat toe te schrijven aan zijn eigen handelswijze. Hij was uiterst terughoudend met de publicatie van zijn gedichten, liet af en toe een enkel gedicht afdrukken in een literair tijdschrift, gaf in eigen beheer enkele bundels met een stuk of twintig gedichten uit en het merendeel van zijn poëzie schonk hij op losse bladen aan zijn beste vrienden.


Thomas Mann


Thomas Mann, de jongere broer van Heinrich Mann, werd geboren op 6 juni 1875 in Lübeck. Hij was de tweede zoon van de graankoopman Thomas Johann Heinrich Mann welke later één van de senatoren van Lübreck werd. Zijn moeder Julia (geboren da Silva-Bruhns) was Duits-Braziliaans van Portugees Kreoolse afkomst. In 1894 debuteerde Thomas Mann met de novelle "Gefallen". Toen Thomas Mann met 21 jaar eindelijk volwassen was en hem dus geld van zijn vaders erfenis toestond - hij kreeg ongeveer 160 tot 180 goldmark per jaar - besloot hij dat hij genoeg had van al die scholen en instituties en werd onafhankelijk schrijver. Kenmerkend voor zijn stijl zijn de ironie, de fenomenale taalbeheersing en de minutieuze detailschildering. Manns reputatie in Duitsland was sterk wisselend. Met zijn eerste roman, Buddenbrooks (1901), had hij een enorm succes, maar door zijn sceptische houding tegenover Duitsland na de Eerste Wereldoorlog veranderde dit volledig. Stelde hij zich tot aan de jaren twintig apolitiek op (Betrachtungen eines Unpolitischen, 1918), meer en meer raakte hij bij het Politiek gebeuren betrokken. Zijn afkeer van het nationaal socialisme groeide, zijn waarschuwingen werden veelvuldiger en heftiger. In 1944 accepteerde hij het Amerikaanse staatsburgerschap. Tussen 1943 en 1947 schreef Mann Doktor Faustus (zie Faust), de roman van de 'Duitse ziel' in de gecamoufleerd geschilderde omstandigheden van de 20ste eeuw. In 1947 bezocht hij voor het eerst sinds de Oorlog Europa, twee jaar later pas Duitsland. In 1952 vertrok hij naar Zwitserland. Op 12 augustus 1955 stierf hij in Zürich. Twintig jaar na zijn dood, in aug. 1975, is zijn literaire nalatenschap geopend: dagboekaantekeningen van 15 maart 1933 tot 29 juli 1955, alsmede notities uit de jaren 1918 tot en met 1921.Belangrijke werken zijn: Der Zauberberg, Der Tod in Venedig, Dokter Faustus , Joseph und seine Brüder en Die Bekenntnisse des Hochstaplers Felix Krull.


Rainer Maria Rilke

Rilke werd op 4 december 1875 geboren in Praag. Hij had al naam gemaakt als dichter met zijn bundels Das Stundenbuch en Das Buch der Bilder, toen hij de literaire wereld versteld deed staan en wereldfaam verwierf met de publicatie van zijn twee delen Neue Gedichte in 1907 en 1908. Hij verzamelde daarin het beste werk uit een van zijn vruchtbaarste periodes, die hij grotendeels doorbracht in Parijs. Rilke was daar diep onder de indruk gekomen van Rodin, bij wie hij een tijdlang in dienst was als particulier secretaris. Rodin, zei hij later, had hem leren kijken. Dit kijken kwam neer op intense concentratie, om het mysterie te kunnen zien 'achter de schijnbare werkelijkheid'. Latere en rijpere werken als Duineser Elegien (1912-1923) en het ronduit schitterende Die Sonette an Orfeus (1924) illustreren Rilkes metafysische visie op het onzegbare, dat haar verwoording vindt in een hermetische muzikale taal. Op 29 december 1926 overlijdt Rilke in het sanatorium in Val-Mont aan de gevolgen van leukemie. Enkele dagen later wordt hij, overeenkomstig zijn wens, begraven op het kerkhof van Raron.


* * * * * * * * * * * * * * * *

| | |
| --- | --- |
| | Over literatuur, gedichten, kunst en cultuur |

18-08-2011

Marc Degens, Ulrich Woelk, Jami
De Duitse schrijver Marc Degens werd geboren op 18 augustus 1971 in Essen. Zie ook mijn blog van 18 augustus 2007 en ook mijn blog van 18 augustus 2008 en ook mijn blog van 18 augustus 2009 en ook mijn blog van 18 augustus 2010.
Uit: Hier keine Kunst
"Sogleich nahmen die beiden anderen Mädchen wieder ihre Plätze ein. Sie hoben das Seil auf, griffen die Enden und ließen es im hohen Bogen um das Mädchen kreisen. Freudig und aufgeregt fielen sie in den Gesang mit ein:
Teddybär, Teddybär
mach dich krumm
Teddybär, Teddybär
hüpf auf einem Bein
Teddybär, Teddybär
das muß sein
Reizend. Kurz überlegte ich, das Trio zu bitten, mich auf meinem Gang zu begleiten. Wir würden uns an die Hände fassen, einen christlichen Kanon anstimmen und tanzend in die Fußgängerzone einfallen ... Doch nein, schließlich hatte ich eine Aufgabe und ein Ziel vor Augen: Ich wollte Lottokönig werden! Ich hatte schon fast die Lottoannahmestelle am Marktplatz erreicht, als durch die Glastür von Erikas Friseursalon Latte hinausstolziert kam und mir direkt in die Arme lief.
– Hey, Alter. Was für ein Zufall. Hab mir grad die Spitzen schneiden lassen. Wie gefällt es dir?
– Sieht gut aus, echt. Und sonst? Alles paletti?
– Klar, Mann. Hab gestern acht Stunden am Stück gefickt. Du rätst nicht wen.
– Ich will es auch gar nicht wissen.
– Alter, du bist so verklemmt, das ist dein Problem. Ey, was rauchst du denn da für ne Priemel?
– Hat mir der alte Höttges geschenkt. Zum Geburtstag. Ich bin heute dreiunddreißig geworden.
– Im Ernst? Siehst älter aus. Komm, ich lad dich auf nen Kaffee ein. In mein neues Stammcafé. Hier lang.
– Wo willst du denn hin?
– Na, in die Wullie.
Tatsächlich lotste mich Latte geradewegs in die Woolworth. Vor dem Geschäft verabschiedete ich mich von meiner Zigarre, dann betraten wir die heiligen Hallen. Mit der Rolltreppe fuhren wir in die erste Etage, hier waren die Haushaltswaren- und Bekleidungsabteilung angesiedelt. Noch nie zuvor hatte ich einen Fuß in dieses Stockwerk gesetzt. Latte steuerte in die Ecke mit den Umkleidekabinen. Ta ta, da stand er! Erhaben und unerschütterlich. Ein dunkelbrauner, mannshoher Getränkeautomat für Selbstbediener. Genauso ein Leuchtturm bewacht auch die Kopiergeräte in der Stadtbibliothek.
– Alter, was darf es sein? Kaffee? Schokolade? Zitronentee? Mocca? Oder vielleicht eine Tomatensuppe?
– Einen Kaffee, bitte.
– Mit Milch? Zucker? Extra viel Milch?
– Einfach nur schwarz.
– Krass, Alter. Ach, hast du vielleicht ein bißchen Kleingeld? Der hier nimmt keine Scheine.
– Sicher."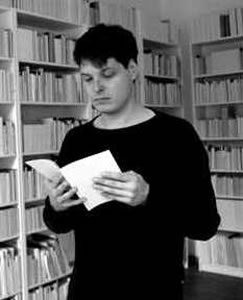 Marc Degens (Essen, 18 augustus 1971)




De Duitse schrijver Ulrich Woelk werd geboren op 18 augustus 1960 in Beuel bij Bonn. Zie ook mijn blog van 18 augustus 2007 en ook mijn blog van 18 augustus 2008.en ook mijn blog van 18 augustus 2009 en ook mijn blog van 18 augustus 2010.
Uit: Liebespaare
"Nicht weit von hier, auf der Oranienburger Straße, warten die am aufwendigsten herausgeputzten Huren Berlins auf Kundschaft, drollige Nuttenkarikaturen, die Haare so lang wie die Beine, die Körper erotisch gepanzert, mit sonderbar unlogischem Kostümierungsaufwand. Zu Touristenattraktionen geworden, fragt man sich manchmal, ob sie eigentlich noch sind, was sie vorgeben zu sein. Ein Hauch von Unwirklichkeit hängt im Himmel dieser Nacht.
Sie dreht sich um und geht zum Bad, pflückt auf dem Weg ihre Dessous vom Teppich. Der Stoff ist weich in ihren Händen und kühl und leicht. Als sie im Badezimmer Licht macht, steht sie sich in einem deckenhohen Spiegel gegenüber, unerwartet, im grellen Weiß. Ist sie schön? Sie ist vierunddreißig. Die zarten Zwischentöne des Strumpfgewebes auf ihrer Haut, Nuancierungen von schimmerndem Schwarz vor dem Hintergrund der hellen Kacheln – als Ärztin muß sie an die Schattierungen auf einem Röntgenbild denken. Wie irritierend es manchmal ist, auch jetzt noch, nach Jahren, zu sehen, daß Körper eigentlich nichts sind, Schleier, mal dichter gewebt, mal weniger dicht. Als könnte man einander durchdringen, und doch bleibt man am Ende das einzelne Wesen, das man vorher schon war.
Als sie angezogen ins Zimmer zurückkommt, liegt er da wie zuvor, auf dem Bauch, die Arme von sich gestreckt, umgeben vom leisen Geräusch seines Atems. Obwohl sie miteinander geschlafen haben, ist ihr seine blasse Nacktheit fremd, jetzt, da sie selbst nicht mehr nackt ist. Seine Kniekehlen, so verletzlich und hohl zwischen den Sehnen, seine Oberschenkel überflaumt mit dunklen Härchen, die sich bis hinauf in seinen Schritt kräuseln. So wird er ihr in Erinnerung bleiben, sie wird ihn nicht wiedersehen, es sei denn, ein Zufall wollte es anders.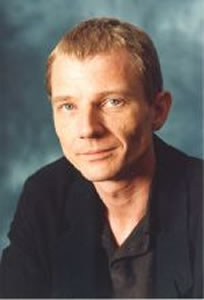 Ulrich Woelk (Beuel, 18 augustus 1960)
Perzische dichter Moulana Nuruddin Abdorrahman Jami werd geboren op 18 augustus 1414 in een dorpje bij Jam, in het huidige Afghanistan. Zie ook mijn blog van 18 augustus 2008 en ook mijn blog van 18 augustus 2009 en ook mijn blog van 18 augustus 2010.
Kwatrijnen
Baa golrokhe khish goftam ay ghonche dahaan
Har lahze mapôsh chereh chun 'eshve dahaan
Zad khande keh man be 'akse khubaane jahaan
Dar parde 'eyaan baasham o bi parde nehaan.
To my rosy cheeked friend I said: 'O, you with a mouth like a rosebud!
Do not always hide your face as if you are a flirting girl!'
She laughed and said: 'Unlike the beauties of this world,
In the curtain I am manifest and without the curtain I am hidden.
Rokhsaar-e to bi neqaab didan natavaan
Didaar-e to bi hejaab didan natavaan
Maadaan keh dar kamaal-e eshraaq bovad
Sar-chashmeye aaftaab didan natavaan.
Without a veil your countenance cannot be seen,
Without a veil your eyes cannot be seen.
Unless one is experiencing complete enlightenment
The source of the sun cannot be seen.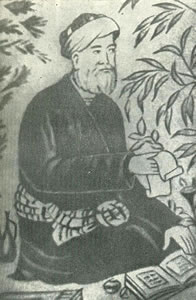 Jami (18 augustus 1414 – 19 november 1492)





Zie voor nog meer schrijvers van de 18e augustus ook mijn vorige blog van vandaag.

18-08-2011 om 19:13 geschreven door Romenu

Tags:Marc Degens, Ulrich Woelk, Jami, Romenu



Susanne Fischer, Luciano de Crescenzo, A Brian Aldiss, lain Robbe-Grillet, Hugo Bettauer, Václav Bolemír Nebeský
De Duitse schrijfster Susanne Fischer werd geboren op 18 augustus 1960 in Hamburg. Zie ook mijn blog van 16 augustus 2007 en ook mijn blog van 16 augustus 2008 en ook mijn blog van 18 augustus 2009 en ook mijn blog van 18 augustus 2010.
Uit: Die Platzanweiserin
"Max und ich gingen schon seit einem Jahr in Häuser in der ganzen Stadt. Häuser, die verkauft werden sollten. Wer etwas losschlagen will, läßt jeden herein, auch eine durchschnittliche Frau mit einem fünfjährigen Kind. Es hätte ja sein können, daß der Herr Gemahl, wie sich die Makler meistens ausdrückten, teurer gekleidet war, das konnte man den Frauen schon lange nicht mehr ansehen. Dabei war ich gar nicht verheiratet, und das Kind gehörte auch nicht mir, sondern meiner Nachbarin.
Häuser mag ich wirklich sehr gern, und als ich selbst noch bei einem Makler gearbeitet hatte, mußte ich mir manchmal Häuser ansehen, wenn er es für richtig hielt, mit einer Assistentin aufzutreten, um einen professionellen Eindruck zu hinterlassen, wie er es nannte. Ich glaube nicht, daß ich irgend etwas hinterließ. Doch so sah ich große und teure Häuser, Häuser von alten Menschen, die gerade gestorben oder ins Altersheim gejagt worden waren. Traurige Häuser, das sage ich jetzt nicht nur so, weil es paßt, sondern weil es stimmt. Man könnte sich die Häuser schließlich auch glücklich denken; endlich werden sie den säuerlichen Geruch der Alten los, ihre faden Gewohnheiten, ihre trockene Haut, die sich an den Mauern reibt und schuppt seit hundert Jahren. ) jedenfalls erleichtert könnte so ein Haus schon mal wirken, aber das ist es nicht. Es ächzt unter fünf Schichten Tapete und Makulatur, unter den vielen Lackhäutchen und den toten Schritten. Es ist nicht erleichtert. Es muß sich erst einmal erholen.
Natürlich verkaufen auch junge Leute ihre Häuser, das ist wahr. Das heißt aber noch lange nicht, daß diese Häuser glücklich sind.
"Vor dem Krieg hat man ja noch ganz anders gebaut", die Witwe riß mich aus meinen Gedanken, indem sie mit der Faust gegen die Wände klopfte auf eine alberne Art, die gar nichts bewies. "Hagen" stand an der Tür, ein handgetöpfertes Schild, auf dem sich die weißen Buchstaben wie blasse Erdwürmer kringelten. Als sie mit der Hand gegen die Wand schlug, hörte ich sofort die Flicken aus Gips, all die hineingebohrten und halbherzig wieder verstopften Löcher, die ausgerissenen Putzbrocken von schiefen Bildernägeln und kleinen Nippeskostbarkeiten, die über das Linoleum gepoltert waren. Elektrische Leitungen waren verschmort und ungeschickt ersetzt worden, Leckagen abgedichtet, geplatzte Heizungsrohre nur unvollkommen wieder geflickt und zugespachtelt, ach, man hätte das ganze Haus abreißen sollen, aber, wer weiß, ein Reihenhaus, das letzte in der Reihe, da fallen die anderen, die mit dran hängen, um wie die Dominosteine. Eine ganze Stadt könnte man so vielleicht aufribbeln, wenn man es richtig anfängt und sich gut konzentriert dabei. Wahrscheinlich hatte die Witwe recht, das Haus war vor dem Krieg gebaut worden, aber die Mauern waren innen um und umgefügt, hier ein Durchbruch, dort etwas dicht gemauert, eine praktische Durchreiche hineingestemmt, zwanzig Jahre später aus der Mode, wieder armselig zugeklebt.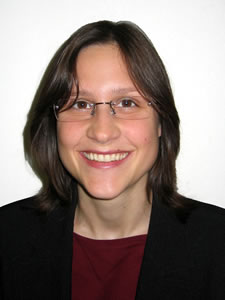 Susanne Fischer (Hamburg, 18 augustus 1960)
De Italiaanse schrijver Luciano de Crescenzo werd geboren in Napels op 18 augustus 1928. Zie en ook mijn blog van 18 augustus 2009 en ook mijn blog van 18 augustus 2010.
Uit: Und sie bewegt sich doch (Vertaald door Bruno Genzler)
"Nikolaus von Kues, oder Nikolaus Cusanus, kam im Jahr 1401 in Kues an der Mosel zur Welt. Als er herangewachsen war, wurde ihm bewusst, dass er einen unaussprechlichen Namen hatte: Chrypffs, Kreybs oder Khrayfs, etwas in der Art. Und so beschloss er, sich fortan, zu Ehren seiner Vaterstadt Kues, Cusanus zu nennen. Zunächst studierte er in Deventer, dann in Heidelberg und schließlich in Padua, wo er sein Juraexamen ablegte. Doch sein erster Prozess als Anwalt hätte ihm nicht gründlicher danebengehen können: Sein Mandant wurde zu einer noch höheren Strafe verurteilt, als sie die Anklagevertretung gefordert hatte, und das war Cusanus Anlass genug, seinen Beruf zu wechseln. Er wandte sich der Theologie zu, die ohnehin seine erste und wahre Liebe war. Nach der Priesterweihe begann er, wie zu jener Zeit Brauch, in «italienischen Kreisen» zu verkehren, von denen er sicher angenommen hatte, dass es dort weniger streng als bei seinen deutschen Landsleuten zuging. Aber damit lag er falsch: Er musste feststellen, dass die Italiener sogar noch taffer waren. Als junger Mann schrieb er zahlreiche Bücher, darunter Der Unwissende, De pace fidei (Über den Frieden im Glauben), De visione Dei (Vom Sehen Gottes) und eine Abhandlung mit dem Titel De ludo globi (Vom Kugelspiel).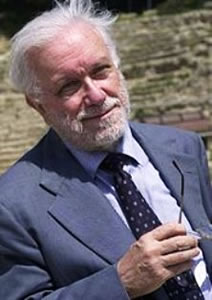 Luciano de Crescenzo (Napels, 18 augustus 1928)
De Britse schrijver Brian Wilson Aldiss werd geboren in East Dereham (Norfolk) op 18 augustus 1925. Zie ook mijn blog van 18 augustus 2008 en ook mijn blog van 18 augustus 2009 en ook mijn blog van 18 augustus 2010.
Uit: The Cretan Teat
"This assemblage of objects of reverence had remained imprisoned in this stone cell since the Paleologues ruled in Constantinople. A family of Kyriotisa had built the chapel, to worship here, generation by generation, until something untoward had happened. Wealth and prayer had failed them. Those remaining had gathered up their garments and had cleared off, perhaps to Hania to start a new life.
Without its congregation, their chapel had died, their olive trees had embraced the grotesque.
Modern me, I unholstered my Olympus camera from its shoulder-bag, switching to flash. I focused on one particular painting, daubed on the irregular plaster.
The painting was of a woman nursing a child.
The woman's eyes had been scratched out. In consequence, her face was almost obliterated. Mould and damp had destroyed other parts of the painting. Age had mottled the plaster like a living hand. The head of the babe the woman held could hardly be distinguished. Not that the Byzantine artist had ever been numbered among the masters of his calling. Nor had he, poor man, enjoyed an intimate knowledge of a woman's anatomy. The breast the woman had produced for the babe's nourishment was the size and shape of an aubergine, and protruded from her lower rib.".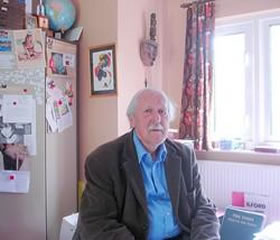 Brian Aldiss (East Dereham, 18 augustus 1925)
Zie voor onderstaande schrijver ook mijn blog van 18 augustus 2007.
De Tsjechische dichter en vertaler Václav Bolemír Nebeský werd geboren op 18 augustus 1818 in Nový Dvůr. Zie ook mijn blog van 18 augustus 2007.
Zie voor onderstaande schrijver ook mijn blog van 18 augustus 2010.
De Franse schrijver en filmmaker Alain Robbe-Grillet werd geboren in Brest op 18 augustus 1922. Zie ook mijn blog van 18 augustus 2008 en ook mijn blog van 18 augustus 2009.
De Oostenrijkse schrijver en journalist Hugo Bettauer werd geboren op 18 augustus 1872 in Baden bij Wenen. Zie ook mijn blog van 18 augustus 2007 en ook mijn blog van 18 augustus 2009.

18-08-2011 om 19:05 geschreven door Romenu

Tags:Susanne Fischer, Luciano de Crescenzo, A Brian Aldiss, lain Robbe-Grillet, Hugo Bettauer, Václav Bolemír Nebeský, Romenu



Jonathan Franzen, V. S. Naipaul, Herta Müller, Oliver St. John Gogarty
De Amerikaanse schrijver en essayist Jonathan Franzen werd geboren op 17 augustus 1959 in Western Springs, Illinois. Zie ook mijn blog van 17 augustus 2007 en ook mijn blog van 17 augustus 2008 en ook mijn blog van 17 augustus 2009 en ook mijn blog van 17 augustus 2010.
Uit: The Corrections
"Ringing throughout the house was an alarm bell that no one but Alfred and Enid could hear directly. It was the alarm bell of anxiety. It was like one of those big cast-iron dishes with an electric clapper that send schoolchildren into the street in fire drills. By now it had been ringing for so many hours that the Lamberts no longer heard the message of "bell ringing" but, as with any sound that continues for so long that you have the leisure to learn its component sounds (as with any word you stare at until it resolves itself into a string of dead letters), instead heard a clapper rapidly striking a metallic resonator, not a pure tone but a granular sequence of percussions with a keening overlay of overtones; ringing for so many days that it simply blended into the background except at certain early-morning hours when one or the other of them awoke in a sweat and realized that a bell had been ringing in their heads for so long as they could remember; ringing for so many months that the sound had given way to a kind of metasound whose rise and fall was not the beating of compression waves but the much, much slower waxing and waning of their consciousness of the sound. Which consciousness was particularly acute when the weather itself was in an anxious mood. Then Enid and Alfred -- she on her knees in the dining room opening drawers, he in the basement surveying the disastrous Ping-Pong table -- each felt near to exploding with anxiety."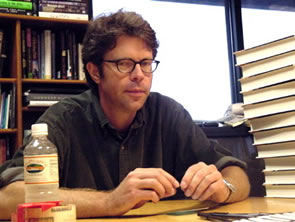 Jonathan Franzen (Western Springs, 17 augustus 1959)
De Britse schrijver Sir Vidiadhar Surajprasad Naipaul werd geboren op 17 augustus xml:namespace prefix = st1 />1932 in Chaguanas, Trinidad en Tobago. Zie ook mijn blog van 17 augustus 2010 en eveneens alle tags voor V. S. Naipaul op dit blog.
Uit: Half a Life
Willie Chandran asked his father one day, "Why is my middle name Somerset? The boys at school have just found out, and they are mocking me."
His father said without joy, "You were named after a great English writer. I am sure you have seen his books about the house."
"But I haven't read them. Did you admire him so much?"
"I am not sure. Listen, and make up your own mind."
And this was the story Willie Chandran's father began to tell. It took a long time. The story changed as Willie grew up. Things were added, and by the time Willie left India to go to England this was the story he had heard.
The writer (Willie Chandran's father said) came to India to get material for a novel about spirituality. This was in the 1930s. The principal of the maharaja's college brought him to me. I was doing penance for something I had done, and I was living as a mendicant in the outer courtyard of the big temple. It was a very public place, and that was why I had chosen it. My enemies among the maharaja's officials were hounding me, and I felt safer there in the temple courtyard, with the crowds coming and going, than in my office. I was in a state of nerves because of this persecution, and to calm myself I had also taken a vow of silence. This had won me a certain amount of local respect, even renown. People would come to look at me being silent and some would bring me gifts. The state authorities had to respect my vow, and my first thought when I saw the principal with the little old white fellow was that it was a plot to make me talk. This made me very obstinate. People knew that something was afoot and they stood around to watch the encounter. I knew they were on my side. I didn't say anything. The principal and the writer did all the talking. They talked about me and they looked at me while they talked, and I sat and looked through them like someone deaf and blind, and the crowd looked at all three of us.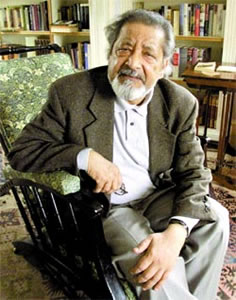 V. S. Naipaul (Chaganuas, 17 augustus 1932)
De Duitse schrijfster Herta Müller werd geboren op 17 augustus 1953 in Nitzkydorf, Roemenië. Zie ook mijn blog van 17 augustus 2008 en ook mijn blog van 17 augustus 2009 en ook mijn blog van 17 augustus 2010.
Uit: Atemschaukel
"Je mehr ich mich davon abhielt, desto schneller ging ich wieder hin - nach zwei Tagen. Zum Rendezvous, so hieß das im Park.
Ich ging zum zweiten Rendezvous mit demselben ersten Mann. Er hieß DIE SCHWALBE. Der zweite war ein neuer, er hieß DIE TANNE. Der dritte hieß DAS OHR. Da­nach kam DER FADEN. Dann DER PIROL und DIE MÜTZE. Später DER HASE, DIE KATZE, DIE MÖWE. Dann DIE PERLE. Nur wir wussten, welcher Name zu wem gehört. Es war Wildwechsel im Park, ich ließ mich weiterreichen. Und Sommer war es und weiße Haut an den Birken, im Jasmin- und Holundergestrüpp wuchs die grüne Wand aus undurchdringlichem Laub.
Die Liebe hat ihre Jahreszeiten. Der Herbst machte dem Park ein Ende. Das Holz wurde nackt. Die Rendezvous zogen mit uns ins Neptunbad. Neben dem Eisentor hing sein ovales Emblem mit dem Schwan. Jede Woche traf ich mich mit dem, der doppelt so alt war wie ich. Er war Rumäne. Er war verheiratet. Ich sage nicht, wie er hieß, und nicht, wie ich hieß. Wir kamen zeitversetzt, die Kassenfrau in der Bleiverglasung ihrer Loge, der spiegelnde Steinboden, die runde Mittelsäule, die Wandkacheln mit dem Seerosenmuster, die geschnitzten Holztreppen durften nicht auf den Gedanken kommen, dass wir verabredet sind. Wir gingen zum Bassin mit allen anderen schwimmen. Erst bei den Schwitzkästen trafen wir uns.
Damals, kurz vor dem Lager und genauso nach meiner Heim­kehr bis 1968, als ich das Land verließ, hätte es für jedes Rendezvous Gefängnis gegeben. Mindestens fünf Jahre, wenn man mich erwischt hätte. Manche hat man erwischt. Sie kamen direkt aus dem Park oder Stadtbad nach brutalen Verhören ins Gefängnis. Von dort ins Straflager an den Kanal. Heute weiß ich, vom Kanal kehrte man nicht zurück. Wer trotzdem wiederkam, war ein wandelnder Leichnam. Vergreist und ruiniert, für keine Liebe auf der Welt mehr zu gebrauchen.
Und in der Lagerzeit - im Lager erwischt, wär ich tot gewesen.
Ich streifte nach den fünf Lagerjahren Tag für Tag durch den Tumult der Straßen und übte im Kopf die besten Sätze für den Fall meiner Verhaftung: AUF FRISCHER TAT ­ERTAPPT - gegen diesen Schuldspruch habe ich mir tausend Ausreden und Alibis zurechtgelegt. Ich trage stilles Gepäck. Ich habe mich so tief und so lang ins Schweigen gepackt, ich kann mich in Worten nie auspacken. Ich packe mich nur anders ein, wenn ich rede."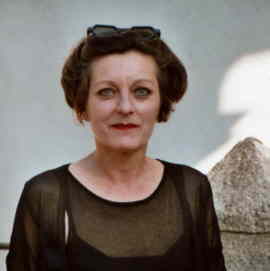 Herta Müller (Nitzkydorf, 17 augustus 1953)

De Ierse dichter en schrijver Oliver St. John Gogarty 17 augustus 1878 in Dublin. Hij werkte ook als arts, piloot. Zie en ook mijn blog van 17 augustus 2009 en ook mijn blog van 17 augustus 2010.
Earth and Sea
IT does me good to see the ships
Back safely from the deep sea main;
To see the slender mizzen tips
And all the ropes that stood the strain;
To hear the old men shout, "Ahoy!"
Glad-hearted at the journey done,
Who fix the favourite to the buoy
Of sea and wind and moon and sun.
To meet, when sails are lashed to spars,
The men for whom earth's free from care,
And heaven a clock with certain stars,
And hell a word by which to swear.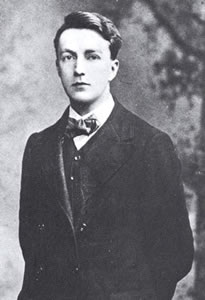 Oliver St. John Gogarty (17 augustus 1878 – 22 september 1957)



Zie voor nog meer schrijvers van de 17e augustus ook mijn vorige blog van vandaag.
18-08-2011 om 13:58 geschreven door Romenu

Tags:Jonathan Franzen, V. S. Naipaul, Herta Müller, Oliver St. John Gogarty, Romenu



Ted Hughes, Theodor Däubler, Fredrika Bremer, Tsegaye Gabre-Medhin, Roger Peyrefitte, Nicola Kraus, Robert Sabatier, Anton Delvig, Jozef Wittlin
De Amerikaanse dichter en schrijver Ted Hughes werd geboren op 17 augustus 1930 in Mytholmroyd, Yorkshire. Zie ook mijn blog van 17 augustus 2010 en eveneens alle tags voor Ted Hughes op dit blog.
The Harvest Moon
The flame-red moon, the harvest moon,
Rolls along the hills, gently bouncing,
A vast balloon,
Till it takes off, and sinks upward
To lie on the bottom of the sky, like a gold doubloon.
The harvest moon has come,
Booming softly through heaven, like a bassoon.
And the earth replies all night, like a deep drum.

So people can't sleep,
So they go out where elms and oak trees keep
A kneeling vigil, in a religious hush.
The harvest moon has come!

And all the moonlit cows and all the sheep
Stare up at her petrified, while she swells
Filling heaven, as if red hot, and sailing
Closer and closer like the end of the world.

Till the gold fields of stiff wheat
Cry `We are ripe, reap us!' and the rivers
Sweat from the melting hills.
Work and Play
The swallow of summer, she toils all the summer,
A blue-dark knot of glittering voltage,
A whiplash swimmer, a fish of the air.
But the serpent of cars that crawls through the dust
In shimmering exhaust
Searching to slake
Its fever in ocean
Will play and be idle or else it will bust.

The swallow of summer, the barbed harpoon,
She flings from the furnace, a rainbow of purples,
Dips her glow in the pond and is perfect.
But the serpent of cars that collapsed on the beach
Disgorges its organs
A scamper of colours
Which roll like tomatoes
Nude as tomatoes
With sand in their creases
To cringe in the sparkle of rollers and screech.

The swallow of summer, the seamstress of summer,
She scissors the blue into shapes and she sews it,
She draws a long thread and she knots it at the corners.
But the holiday people
Are laid out like wounded
Flat as in ovens
Roasting and basting
With faces of torment as space burns them blue
Their heads are transistors
Their teeth grit on sand grains
Their lost kids are squalling
While man-eating flies
Jab electric shock needles but what can they do?

They can climb in their cars with raw bodies, raw faces
And start up the serpent
And headache it homeward
A car full of squabbles
And sobbing and stickiness
With sand in their crannies
Inhaling petroleum
That pours from the foxgloves
While the evening swallow
The swallow of summer, cartwheeling through crimson,
Touches the honey-slow river and turning
Returns to the hand stretched from under the eaves -
A boomerang of rejoicing shadow.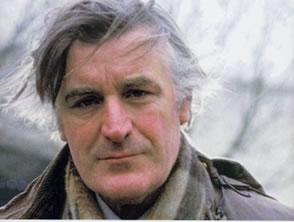 Ted Hughes (17 augustus 1930 – 28 oktober 1998)
De Duitse dichter en schrijver Theodor Däubler werd geboren op 17 augustus 1876 in Triëst. Zie en ook mijn blog van 17 augustus 2009 en ook mijn blog van 17 augustus 2010.
Auf sonniger See
Ein Segel wird zur Meereswanderblüte,
Mit Plätscherblättern silbert es dahin,
Dir kommen Lotosblumen in den Sinn,
Doch plötzlich untertulpt sich eine Tüte.
Dir wird, als ob das Meer sich blau beglühte,
Die Silbertaster werden blaß wie Zinn,
Ein Wind bringt dieser Pflanzlichkeit Gewinn.
O welches Blühen, welche Mittagsgüte!
So wandern Wunderblumen rotverschlossen
Und golden bloß wie Knospen aus der Flut,
Nur eine Lilie ist verzückt entsprossen.
Ihr Segeln sonnt sich in der Silberhut
Gespiegelter und flackerschwanker Kelche,
Ein bleiches Suchen wellt sich: Welche?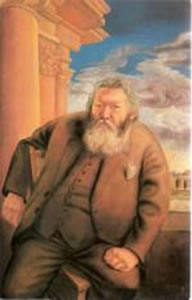 Theodor Däubler (17 augustus 1876 – 13 juni 1934)
De Zweedse schrijfster Fredrika Bremer werd geboren op 17 augustus 1801 in Tuorla bij Piikkiö. Zie en ook mijn blog van 17 augustus 2009 en ook mijn blog van 17 augustus 2010.
Uit: Hertha or the Story of a Soul (Vertaald door Mary Howitt)
"And we shall always continue to be minors, if we do not go to law with our father, because it is his will that we should ever be dependent upon him, and the laws of our country forbid us to act as if we were rational, independent beings! Look, Alma, it is this injustice towards us, as women, which provokes me, not merely with my father, but with the men who make these my country's unjust laws, and with all who contrary to reason and justice maintain them, and in so doing contribute to keep us in our fettered condition. We have property which we inherit from our mother; yet can we not dispose of one single farthing of it. We are old enough to know what we desire, and to be able to take care of ourselves and others, yet at the same time we are kept as children under our father and guardian, because he chooses to consider us as such, and treat us as such. We are prohibited every action, every thought which would tend to independent activity or the opening of a future for ourselves, because our father and guardian says that we are minors, that we are children, and the law says, 'it is his right; you have nothing to say!'"
"Yes," said Alma, "it is unjust, and harder than people think. But, nevertheless, our father means well by us, and manages our property justly and prudently with regard to our best interests."
"And who will be the better for it? We? When we are old and stupid, and no more good for anything? See, I shall soon be twenty-seven, you are twenty-nine already, and for what have we lived?"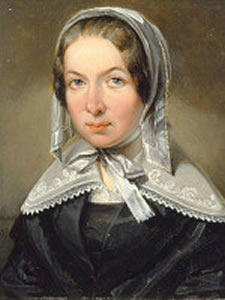 Fredrika Bremer (17 augustus 1801 – 31 december 1865)
Portret door Johan Gustaf Sandberg
Zie voor onderstaande schrijvers ook mijn blog van 17 augustus 2010.
De Ethiopische dichter en schrijver Tsegaye Gabre-Medhin werd geboren op 17 augustus 1936 in Boda bij Ambo. Zie ook mijn blog van 17 augustus 2007 en ook mijn blog van 17 augustus 2008 en ook mijn blog van 17 augustus 2009.
De Franse schrijver en diplomaat Roger Peyrefitte werd geboren op 17 augustus 1907 in Castres. Zie ook mijn blog van 17 augustus 2007 en ook mijn blog van 17 augustus 2008 en ook mijn blog van 17 augustus 2009.
De Amerikaanse schrijfster Nicola Kraus werd geboren op 17 augustus 1974 in New York. Zie ook mijn blog van 7 februari 2009.
De Franse dichter en schrijver Robert Sabatier werd geboren op 17 augustus 1923 in Parijs. Zie ook mijn blog van 17 augustus 2008 en ook mijn blog van 17 augustus 2009.
De Russische dichter Anton Delvig werd geboren op 17 augustus 1798 in Moskou. Zie ook mijn blog van 17 augustus 2008 en ook mijn blog van 17 augustus 2009.
De Poolse dichter en schrijver Józef Wittlin werd geborern in Podolien op 17 augustus 1896 in het toenmalige Oostenrijk-Hongarije. Zie en ook mijn blog van 17 augustus 2009.

18-08-2011 om 13:48 geschreven door Romenu

Tags:Ted Hughes, Theodor Däubler, Fredrika Bremer, Tsegaye Gabre-Medhin, Roger Peyrefitte, Nicola Kraus, Robert Sabatier, Anton Delvig, Jozef Wittlin, Romenu



| | |
| --- | --- |
| | |



Inhoud blog


| | |
| --- | --- |
| | Nescio, Juliën Holtrigter, Jaap Robben, Willie Verhegghe, Erich Maria Remarque, Dan Brown, Aaro Hellaakoski, Henry Rider Haggard, Xavier Grall |
| | Ed Leeflang, Thomas Blondeau, Anne Carson, Adam Zagajewski, Ian McEwan, Alon Hilu, Jean-Paul Sartre, Stanley Moss, Machado de Assis |
| | Vikram Seth, Paul Muldoon, Kurt Schwitters, Jean-Claude Izzo, Silke Andrea Schuemmer, Carel van Nievelt, Robert Rozhdestvensky, Laure Wyss, Lillian Hellman |
| | Salman Rushdie, Sybren Polet, Josef Nesvadba, Osamu Dazai, José Rizal, Friedrich Huch, Gustav Schwab, Elke Geurts, Claudia Gabler |
| | Richard Powers, Marije Langelaar, Raymond Radiguet, Geoffrey Hill, Bert Schierbeek, Aster Berkhof, Karin Fellner, Mirjam Pressler, Ivan Gontsjarov |
| | Voor vader (Hans Lodeizen) |
| | Das Senfkorn (Meister Eckhart) |
| | Peter Rosei, Kamel Daoud, Gail Jones, Ron Padgett, Ward Ruyslinck, Adriaan van der Hoop jr, Hanna Johansen, Max Dendermonde, Tom Hofland |
| | Hanna Johansen, James Weldon Johnson, Henry Lawson, Ferdinand Freiligrath, Henrik Wergeland, John Hersey, Felix Hartlaub, Ossip Schubin |
| | Birthdays (Robert W. Service) |
| | Joël Dicker, August Willemsen, Theo Thijssen, Ronelda Kamfer, Frans Roumen |
| | Maria Dermoût, Christian Bauman, Silke Scheuermann, Hugo Borst, Ramon Lopez Velarde, Roland Dorgelès, François-Xavier Garneau, Emma Cline, Hannah van Wieringen |
| | Alex Boogers, Lieve Joris, Allard Schröder, John van Ierland, Peter O. Chotjewitz, Harriet Beecher Stowe, Hermann Kant, Jerzy Kosiński, Thomas Graftdijk |
| | Fernando Pessoa, Thomas Heerma van Voss, Willem Brakman, Virginie Despentes, William Butler Yeats, Tristane Banon, Marcel Theroux, Lode Zielens, Dorothy L. Sayers |
| | Christoph Meckel, Wolfgang Herrndorf, Anne Frank, Renan Demirkan, Djuna Barnes, Sandro Penna, Johanna Spyri H. C. Artmann, Günter Nehm |
| | William Styron, Sophie van der Stap, N. P. van Wyk Louw, Renée Vivien, Jean-Pierre Chabrol, Ben Jonson, Yasunari Kawabata, Athol Fugard, Nnimmo Bassey |
| | Magdalene—The Seven Devils (Marie Howe) |
| | Louis Couperus, D. Hooijer, Jacques Perk, James Salter, Mensje van Keulen, Jan Brokken |
| | Saul Bellow, Ion Creanga, Oktay Rifat, Peter Kurzeck, Antun Mihanović, Tijl Nuyts |
| | Maarten Doorman, Paul Beatty, Xander Michiel Beute, Anton Roothaert, Mirko Bonné, Curzio Malaparte, Jian Ghomeshi, Charles Webb, Rudolf Borchardt |
| | Willy Roggeman, Jurij Brězan, José Antonio Ramos Sucre, Akaki Zereteli, John Gillespie Magee jr., Bertha von Suttner |
| | Marguerite Yourcenar, Nino Haratischwili, Lutz Seiler, Ulf Stolterfoht, Péter Gárdos, Gwen Harwood, H. J. Friedericy, Udo Kawasser, Frank Keizer |
| | Marie Howe |
| | Het leven in juni (Marjoleine de Vos) |
| | Orhan Pamuk, Monika Mann, Nikki Giovanni, Harry Crews, Louise Erdrich, Mascha Kaléko, Jan Engelman, Gwendolyn Brooks, Elizabeth Bowen |
| | Thomas Mann, Aleksandr Poesjkin, Sarah Dessen, Jean Cayrol, Pierre Corneille, Hendrik van Teylingen, V. C. Andrews, Frank Gericke |
| | Dolce far niente, Groen-grijs gebied (Jesse Laport) |
| | Federico García Lorca, Adriaan Morriën, Ken Follett, Paul Farley, Geoff Dyer |
| | Ralf Thenior, Marie Ndiaye, Erasmus Schöfer, Buddy Wakefield, Yaak Karsunke, Charles Dickinson, Dana Bönisch, Elizabeth Jolley, Apollon Maykov |
| | Het laatste avondmaal (Nicolaas Beets) |
| | Allen Ginsberg, Philippe Djian, Maarten van Buuren, Solomonica de Winter, Monika Maron, Larry McMurtry, Norbert Gstrein, Wolfgang Cordan, Gerhard Zwerenz |
| | Carlo Michelstaedter, Kathleen E. Woodiwiss, Eugène Van Oye, Pedro Mir, Detlev von Liliencron, Friederike Brun, Otto Erich Hartleben, Philippe Quinault |
| | Jim Knipfel, Marcel Reich-Ranicki, Sibylle Berg, Carol Shields, Jean Nelissen, Thomas Hardy |
| | Markies De Sade, Dorothy West, Max Aub, Karl Gjellerup, Barbara Pym |
| | Patrick Besson, John Masefield, Ferdinand Raimund, Peter de Mendelssohn, Petra Morsbach, Colleen McCullough, Macedonio Fernández, Wilfred Campbell, Vicky Francken |
| | C. Buddingh'-prijs voor Radna Fabias |
| | Love's Choice (Malcolm Guite) |
| | Mariae Heimsuchung (Rainer Maria Rilke) |
| | Walt Whitman, Frank Goosen, Gabriel Barylli, Konstantin Paustovski, Svetlana Alexievich, Ludwig Tieck, Gerd Hergen Lübben, Saint-John Perse, T. T. Cloete |
| | Summer Storm (Bliss Carman) |
| | Elizabeth Alexander, Oscar van den Boogaard, Countee Cullen, Emmanuel Hiel, Martin Jankowski, Alfred Austin, Eddy Bruma, Henri François Rikken, Jan Geerts |
| | Summer in the City, 1949 (Ernest Farrés) |
| | André Brink, Eduard Escoffet, G. K. Chesterton, Bernard Clavel, T. H. White, Hans Weigel, Alfonsina Storni, Max Brand, Joel Benton |
| | Ein Sommergedicht (Thomas Gsella) |
| | Ad Zuiderent, Leo Pleysier, Adriaan Bontebal, Guntram Vesper, Frank Schätzing, Maeve Binchy, Ian Fleming, Sjoerd Leiker, Vladislav Chodasevitsj |
| | Dolores Dorantes |
| | St. Matthew (D. H. Lawrence) |
| | Niels 't Hooft, Jan Blokker, Linda Pastan, Louis-Ferdinand Céline, Georges Eekhoud, Said, John Cheever, John Barth |
| | Max Brod, Kaur Kender, Adriaan Venema, Arnold Bennett, Richard Schaukal, Ferdynand Ossendowski, M. A. von Thümmel, Herman Wouk, Dashiell Hammett |
| | Alan Hollinghurst, Radwa Ashour, Hugo Raes, Vítězslav Nezval, Ivan O. Godfroid, Maxwell Bodenheim, Isabella Nadolny, Edmond De Goncourt |


Gastenboek


Druk op onderstaande knop om een berichtje achter te laten in mijn gastenboek