E-mail mij


Druk op onderstaande knop om mij te e-mailen.


Romenu


Romenu is een blog over gedichten, literatuur en kunst Maar Romenu is ook een professionele freelance vertaler
Du-Ne en Ne-Du http://www.romenu.nl.


Huur eens een (vakantie)huis in een natuurgebied, dichtbij het centrum van Nijmegen


Google


Georg Trakl

Georg Trakl werd op 3 februari 1887 in het conducteurshuis aan de Waagplatz 2 in Salzburg geboren. Zijn vader, Tobias Trakl, was een handelaar in ijzerwaren en zijn moeder, die ook psychische problemen had, was Maria Catharina Trakl, (meisjesnaam Halik). Voorts had hij nog drie broers en drie zussen. Margarethe (doorgaans Grethe genoemd) stond hem het naast, zelfs zodanig dat sommigen een incestueuze verhouding vermoeden. Zijn jeugd bracht hij door in Salzburg. Vervolgens bezocht hij van 1897 tot 1905 het humanistische gymnasium. Om toch een academische opleiding te kunnen volgen, werkte hij tot 1908 in de praktijk bij een apotheker. Sommigen vermoedden dat hij dit vooral deed om zichzelf opiaten te kunnen verschaffen. Bij het uitbreken van WO I werd Trakl als medicus naar het front in Galicië (heden ten dage in Oekraïne en Polen) gestuurd. Zijn gemoedsschommelingen leidden tot geregelde uitbraken van depressie, die verergerd werden door de afschuw die hij voelde voor de verzorging van de ernstig verwonde soldaten. De spanning en druk dreven hem ertoe een suïcidepoging te ondernemen, welke zijn kameraden nochtans verhinderden. Hij werd in een militair ziekenhuis opgenomen in Kraków, alwaar hij onder strikt toezicht geplaatst werd.Trakl verzonk daar in nog zwaardere depressies en schreef Ficker om advies. Ficker overtuigde hem ervan dat hij contact moest opnemen met Wittgenstein, die inderdaad op weg ging na Trakls bericht te hebben ontvangen. Op 4 november 1914, drie dagen voordat Wittgenstein aan zou komen, overleed hij echter aan een overdosis cocaïne


Paul Celan

Paul Celan werd onder de naam Paul Antschel op 23 november 1920 geboren in Czernowitz, toentertijd de hoofdstad van de Roemeense Boekovina, nu behorend bij de Oekraïne. Paul Celans ouders waren Duitssprekende joden die hun zoon joods opvoedden en hem naar Duitse christelijke scholen stuurden. In 1942 werden Celans ouders door de Duitse bezetter naar een werkkamp gedeporteerd en daar vermoord. Hijzelf wist aanvankelijk onder te duiken, maar moest vanaf juli 1942 in een werkkamp dwangarbeid verrichten. Celan overleefde de oorlog. Via Boekarest en Wenen vestigde Celan zich in 1948 in Parijs. Daar was hij werkzaam als dichter, vertaler en doceerde hij aan de prestigieuze Ecole Normale Supérieure. Vermoedelijk op 20 april 1970 beëindigde hij zijn leven zelf door in de Seine te springen.


Gerard Reve

Gerard Reve over: Medearbeiders "God is in de mensen, de dieren, de planten en alle dingen - in de schepping, die verlost moet worden of waaruit God verlost moet worden, door onze arbeid, aangezien wij medearbeiders van God zijn." Openbaring "Tja, waar berust elk godsbegrip op, elke vorm van religie? Op een openbaring, dat wil zeggen op een psychische ervaring van zulk een dwingende en onverbiddelijke kracht, dat de betrokkene het gevoel heeft, niet dat hij een gedachte of een visioen heeft, maar dat een gedachte gedachte of visioen hem bezit en overweldigt."


Simon Vestdijk
Simon Vestdijk (Harlingen, 17 oktober 1898 – Utrecht, 23 maart 1971) was een Nederlands romancier, dichter, essayist en vertaler. Zijn jeugd te Harlingen en Leeuwarden beschreef hij later in de Anton Wachter-cyclus. Van jongs af aan logeerde hij regelmatig bij zijn grootouders in Amsterdam, waar hij zich in 1917 aan de Universiteit van Amsterdam inschrijft als student in de medicijnen. Tijdens zijn studie die van 1917 tot 1927 duurde, leerde hij Jan Slauerhoff kennen.Tot 1932 is hij als arts in praktijken door heel Nederland werkzaam. In 1932 volgt zijn officiële schrijversdebuut met de uitgave van de bundel Verzen in De Vrije Bladen. Doorslaggevend voor Vestdijks uiteindelijke keuze voor de literatuur is zijn ontmoeting in 1932 met Eddy Du Perron en Menno ter Braak. Deze ontmoeting had tot resultaat dat hij redactielid werd van het tijdschrift Forum Kort daarop, in 1933, wordt zijn eerste novelle, De oubliette, uitgegeven. In hetzelfde jaar schrijft hij Kind tussen vier vrouwen, dat, eerst geweigerd door de uitgever, later de basis zal vormen voor de eerste drie delen van de Anton Wachter-romans. In 1951 ontvangt Vestdijk de P.C. Hooftprijs voor zijn in 1947 verschenen roman De vuuraanbidders. In 1957 wordt hij voor het eerst door het PEN-centrum voor Nederland voorgedragen voor de Nobelprijs voor de Literatuur, die hij echter nooit zal krijgen. Op 20 maart 1971 wordt hem de Prijs der Nederlandse Letteren toegekend, maar voor hij deze kan ontvangen overlijdt hij op 23 maart te Utrecht op 72-jarige leeftijd. Vestdijk was auteur van ca. 200 boeken. Vanwege deze enorme productie noemde de dichter Adriaan Roland Holst hem 'de man die sneller schrijft dan God kan lezen'. Andere belangrijke boeken van Simon Vestdijk zijn: "Kind van stad en land" (1936), "Meneer Visser's hellevaart" (1936), "Ierse nachten" (1946), "De toekomst de religie" (1947), "Pastorale 1943" (1948), "De koperen tuin" (1950), "Ivoren wachters" (1951), "Essays in duodecimo" (1952) en "Het genadeschot" (1964).


K.P. Kavafis

K.P. Kavafis werd als kind van Griekse ouders, afkomstig uit Konstantinopel, geboren in 1863 in Alexandrië (tot vandaag een Griekse enclave) waar hij ook het grootste deel van zijn leven woonde en werkte. Twee jaar na de dood van zijn vader verhuist het gezin in 1872 naar Engeland om na een verblijf van vijf jaar naar Alexandrië terug te keren. Vanwege ongeregeldheden in Egypte vlucht het gezin in 1882 naar Konstantinopel, om na drie jaar opnieuw naar Alexandrië terug te gaan. In de jaren die volgen maakt Kavafis reizen naar Parijs, Londen en in 1901 zijn eerste reis naar Griekenland, in latere jaren gevolgd door nog enkele bezoeken. Op de dag van zijn zeventigste verjaardag, in 1933 sterft Kavafis in Alexandrië. De roem kwam voor Kavafis pas na zijn dood, dus postuum. Deels is dat toe te schrijven aan zijn eigen handelswijze. Hij was uiterst terughoudend met de publicatie van zijn gedichten, liet af en toe een enkel gedicht afdrukken in een literair tijdschrift, gaf in eigen beheer enkele bundels met een stuk of twintig gedichten uit en het merendeel van zijn poëzie schonk hij op losse bladen aan zijn beste vrienden.


Thomas Mann


Thomas Mann, de jongere broer van Heinrich Mann, werd geboren op 6 juni 1875 in Lübeck. Hij was de tweede zoon van de graankoopman Thomas Johann Heinrich Mann welke later één van de senatoren van Lübreck werd. Zijn moeder Julia (geboren da Silva-Bruhns) was Duits-Braziliaans van Portugees Kreoolse afkomst. In 1894 debuteerde Thomas Mann met de novelle "Gefallen". Toen Thomas Mann met 21 jaar eindelijk volwassen was en hem dus geld van zijn vaders erfenis toestond - hij kreeg ongeveer 160 tot 180 goldmark per jaar - besloot hij dat hij genoeg had van al die scholen en instituties en werd onafhankelijk schrijver. Kenmerkend voor zijn stijl zijn de ironie, de fenomenale taalbeheersing en de minutieuze detailschildering. Manns reputatie in Duitsland was sterk wisselend. Met zijn eerste roman, Buddenbrooks (1901), had hij een enorm succes, maar door zijn sceptische houding tegenover Duitsland na de Eerste Wereldoorlog veranderde dit volledig. Stelde hij zich tot aan de jaren twintig apolitiek op (Betrachtungen eines Unpolitischen, 1918), meer en meer raakte hij bij het Politiek gebeuren betrokken. Zijn afkeer van het nationaal socialisme groeide, zijn waarschuwingen werden veelvuldiger en heftiger. In 1944 accepteerde hij het Amerikaanse staatsburgerschap. Tussen 1943 en 1947 schreef Mann Doktor Faustus (zie Faust), de roman van de 'Duitse ziel' in de gecamoufleerd geschilderde omstandigheden van de 20ste eeuw. In 1947 bezocht hij voor het eerst sinds de Oorlog Europa, twee jaar later pas Duitsland. In 1952 vertrok hij naar Zwitserland. Op 12 augustus 1955 stierf hij in Zürich. Twintig jaar na zijn dood, in aug. 1975, is zijn literaire nalatenschap geopend: dagboekaantekeningen van 15 maart 1933 tot 29 juli 1955, alsmede notities uit de jaren 1918 tot en met 1921.Belangrijke werken zijn: Der Zauberberg, Der Tod in Venedig, Dokter Faustus , Joseph und seine Brüder en Die Bekenntnisse des Hochstaplers Felix Krull.


Rainer Maria Rilke

Rilke werd op 4 december 1875 geboren in Praag. Hij had al naam gemaakt als dichter met zijn bundels Das Stundenbuch en Das Buch der Bilder, toen hij de literaire wereld versteld deed staan en wereldfaam verwierf met de publicatie van zijn twee delen Neue Gedichte in 1907 en 1908. Hij verzamelde daarin het beste werk uit een van zijn vruchtbaarste periodes, die hij grotendeels doorbracht in Parijs. Rilke was daar diep onder de indruk gekomen van Rodin, bij wie hij een tijdlang in dienst was als particulier secretaris. Rodin, zei hij later, had hem leren kijken. Dit kijken kwam neer op intense concentratie, om het mysterie te kunnen zien 'achter de schijnbare werkelijkheid'. Latere en rijpere werken als Duineser Elegien (1912-1923) en het ronduit schitterende Die Sonette an Orfeus (1924) illustreren Rilkes metafysische visie op het onzegbare, dat haar verwoording vindt in een hermetische muzikale taal. Op 29 december 1926 overlijdt Rilke in het sanatorium in Val-Mont aan de gevolgen van leukemie. Enkele dagen later wordt hij, overeenkomstig zijn wens, begraven op het kerkhof van Raron.


* * * * * * * * * * * * * * * *

| | |
| --- | --- |
| | Over literatuur, gedichten, kunst en cultuur |

07-02-2011

Charles Dickens, Christine Angot, Peter Carey, Emma McLaughlin, A. den Doolaard, Gay Talese
De Engelse schrijver Charles Dickens werd geboren op 7 februari 1812 in Landport. Zie ook mijn blog van 7 februari 2007 en ook mijn blog van 7 februari 2008 en ook mijn blog van 7 februari 2009 en ook mijn blog van 7 februari 2010.
Uit: Hard Times
"Coketown, to which Messrs. Bounderby and Gradgrind now walked, was a triumph of fact; it had no greater taint of fancy in it than Mrs. Gradgrind herself. Let us strike the key-note, Coketown, before pursuing our tune.
It was a town of red brick, or of brick that would have been red if the smoke and ashes had allowed it; but as matters stood, it was a town of unnatural red and black like the painted face of a savage. It was a town of machinery and tall chimneys, out of which interminable serpents of smoke trailed themselves for ever and ever, and never got uncoiled. It had a black canal in it, and a river that ran purple with ill-smelling dye, and vast piles of building full of windows where there was a rattling and a trembling all day long, and where the piston of the steam-engine worked monotonously up and down, like the head of an elephant in a state of melancholy madness. It contained several large streets all very like one another, and many small streets still more like one another, inhabited by people equally like one another, who all went in and out at the same hours, with the same sound upon the same pavements, to do the same work, and to whom every day was the same as yesterday and to-morrow, and every year the counterpart of the last and the next.
These attributes of Coketown were in the main inseparable from the work by which it was sustained; against them were to be set off comforts of life which found their way all over the world, and elegancies of life which made, we will not ask how much of the fine lady, who could scarcely bear to hear the place mentioned. The rest of its features were voluntary, and they were these.
You saw nothing in Coketown but what was severely workful. If the members of a religious persuasion built a chapel there — as the members of eighteen religious persuasions had done — they made it a pious warehouse of red brick, with sometimes (but this is only in highly ornamental examples) a bell in a birdcage on the top of it."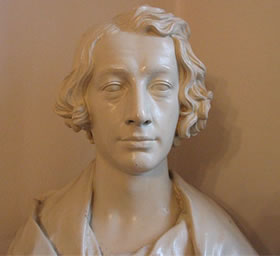 Charles Dickens (7 februari 1812 – 9 juni 1870)
Buste door Henry Dexter, 1842

De Franse schrijfster Christine Angot werd geboren op 7 februari 1959 in Châteauroux. Zie ook mijn blog van 7 februari 2009 en ook mijn blog van 7 februari 2010.
Uit: Pourquoi le Brésil ?
"J'étais tellement fatiguée, et je n'en pouvais tellement plus, que j'en étais arrivée à la conclusion, qu'il fallait que j'organise ma vie en fonction d'un bien-être physique. Et que j'évite tout le reste, c'est-à-dire l'amour. Longtemps je me suis demandé comment faisaient les autres. Et puis j'ai pensé que j'étais différente des autres. Je ne pouvais plus me régénérer. Il m'arrivait de rencontrer des gens comme moi, ils n'en pouvaient plus non plus. J'étais tellement fatiguée, tellement épuisée, je n'en pouvais plus, je me demandais combien de temps j'allais encore tenir. C'était trop. Je ne tenais plus. J'étais tellement à bout que à l'époque j'aurais aimé qu'on m'emporte sur une civière ou dans une clinique. J'étais épuisée. Je n'arrivais plus à me reposer par moi-même. Je ne trouvais plus aucun réconfort en moi-même ni autour de moi. Je ne dormais pas assez. J'en étais à l'époque à une barrette entière de Lexomil et à huit comprimés de Spasmine par nuit. Et je ne dormais pas toujours. Si par malheur je me trouvais dans des conditions moyennes, par exemple un sommier en bois, je voulais mourir, je ne supportais plus rien. Je n'avais plus aucune énergie, j'étais crevée, je ne résistais à rien, je n'arrivais plus à résister à rien. Quand on me disait « repose-toi » je me disais : est-ce qu'ils connaissent ces gens-là le sens du mot épuisée ? É-pui-sée. Épuisée. Épuisée, épuisée.
Fatiguée. Pourquoi ? J'en avais marre. Épuisée, ça veut dire qui ne peut plus produire, comme une terre épuisée, une source épuisée. C'était horrible. Pas vide, je n'étais pas vide. J'étais fatiguée. Et je me demandais comment j'allais tenir. Je n'avais même plus envie qu'on m'approche, je n'avais même plus envie qu'on me caresse. Je connaissais tous les pièges. Je pouvais terminer leurs phrases avant qu'ils ne les commencent, je connaissais tout. L'amour ce n'était pas pour moi, j'étais trop lucide, je connaissais ça."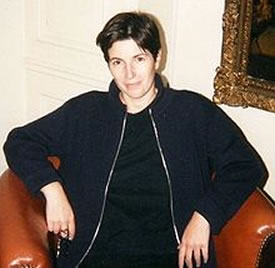 Christine Angot (Châteauroux, 7 februari 1959)
De Australische schrijver Peter Carey werd geboren op 7 februari 1943 in Bacchus Marsh (Victoria). Zie ook mijn blog van 7 februari 2007 en ook mijn blog van 7 februari 2008 en ook mijn blog van 7 februari 2009 en ook mijn blog van 7 februari 2010.
Uit: Parrot and Olivier in America
"I had no doubt that something cruel and catastrophic had happened before I was even born, yet the comte and comtesse, my parents, would not tell me what it was. As a result my organ of curiosity was made irritable and I grew into the most restless and unhealthy creature imaginable — slight, pale, always climbing, prying into every drain and attic of the Château de Barfleur.
But consider this: Given the ferocity of my investigations, is it not half queer I did not come across my uncle's célérifère?
Perhaps the célérifère was common knowledge in your own family. In mine it was, like everything, a mystery. This clumsy wooden bicycle, constructed by my uncle Astolphe de Barfleur, was only brought to light when a pair of itinerant slaters glimpsed it strapped to the rafters. Why it should be strapped, I do not know, nor can I imagine why my uncle — for I assume it was he — had used two leather dog collars to do the job. It is my nature to imagine a tragedy — that loyal pets have died for instance — but perhaps the dog collars were simply what my uncle had at hand. In any case, it was typical of the riddles trapped inside the Château de Berfleur. At least it was not me who found it and it makes my pulse race, even now, to imagine how my mother might have reacted if I had. Her upsets were never predictable. As for her maternal passions, these were not conventionally expressed, although I relished those occasions, by no means infrequent, when she feared that I would die."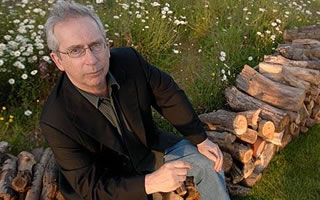 Peter Carey (Bacchus Marsh, 7 februari 1943)
De Amerikaanse schrijfster Emma Lanier McLaughlin werd geboren op 7 februari 1974 in Elmira, New York. Zie ook mijn blog van 7 februari 2009 en ook mijn blog van 7 februari 2010.
Uit: The Nanny Diaries
"In the middle is a round table with a vase of flowers that look as if they might die, but never dare wilt.
This is my first impression of the Apartment and it strikes me like a hotel suite--immaculate, but impersonal. Even the lone finger painting I will later find taped to the fridge looks as if it were ordered from a catalog. (Sub-Zeros with a custom-colored panel aren't magnetized.)
She offers to take my cardigan, stares disdainfully at the hair my cat seems to have rubbed on it for good luck, and offers me a drink.
I'm supposed to say, "Water would be lovely," but am often tempted to ask for a Scotch, just to see what she'd do. I am then invited into the living room, which varies from baronial splendor to Ethan Allen interchangeable, depending on how "old" the money is. She gestures me to the couch, where I promptly sink three feet into the cushions, transformed into a five-year-old dwarfed by mountains of chintz. She looms above me, ramrod straight in a very uncomfortable-looking chair, legs crossed, tight smile.
Now we begin the actual Interview. I awkwardly place my sweating glass of water carefully on a coaster that looks as if it could use a coaster. She is clearly reeling with pleasure at my sheer Caucasianness.
"So," she begins brightly, "how did you come to the Parents League?"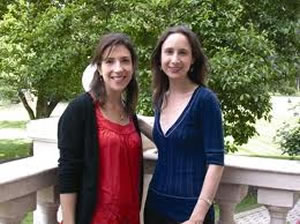 Emma McLaughlin (Elmira, 7 februari 1974)
Nicola Kraus (l) en Emma McLaughlin (r)
De Nederlandse dichter en schrijver A. den Doolaard werd geboren op 7 febrauri 1901 in Hoenderloo. Zie ook mijn blog van 7 februari 2007 en ook mijn blog van 7 februari 2008 en ook mijn blog van 7 februari 2009 en ook mijn blog van 7 februari 2010.
Uit: Oriënt-Express
"Het laatste licht zakte net uit de hooischelven weg toen Kosta met zijn zwaarbeladen ezel in het dorp aankwam. Hij had niets verkocht en daarom ook niets gedronken; en voelde zich nu kriegel en dorstig als een distel aan de wegkant. De ezel trippelde vlug, want Kosta had uit wraak een doornstok gesneden die hij in de maat hanteerde: op elke vier stappen een tik. Maar opeens bleef de stok, waarmee hij donkere cirkels door de schemering sloeg, stijf in de lucht staan.
'Kosta! Kosta! Een brief!'
Bojan zat schrijlings op zijn muildier, hield zijn linkerduim door de kieuw van een bungelende forel gehaakt, en zwaaide in zijn rechterhand iets blauws. 'Een brief van je mooie nichtje, dat voor de sprekende plaatjes speelt!' schreeuwde hij.
Kosta liet de ezel voor de staldeur staan, en trapte in een plas terwijl hij op Bojan toesprong. Het adres was uitgewischt; maar hij rook er aan en wist toen dadelijk dat de brief werkelijk van Milja was; want alles aan haar rook naar een vocht dat zij uit bloemen scheen te persen. 'De postbode heeft hem mij gegeven,' ratelde Bojan, 'want jij was net weg, ik had hem op de zak meel gedaan onder het touw, maar bij de beek is hij er uitgegleden, en daarom kan je het adres niet meer zien, maar dat is niet erg, want ik wou je vragen een glas raki bij mij te komen drinken. Een mooie forel, hè?'
Kosta had de brief zwijgend opengescheurd. Het schrift zag er uit alsof er op gehuild was, maar het rook naar Milja en dat was voor Kosta voldoende. Die lastige letters, daar zou hij thuis wel achter komen."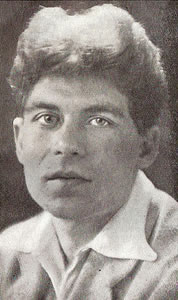 A. den Doolaard (7 februari 1901 – 26 juni 1994)
In 1926

De Amerikaanse schrijver en journalist Gay Talese werd geboren op 7 februari 1932 in Ocean City. Zie ook mijn blog van 7 februari 2008 en ook mijn blog van 7 februari 2009 en ook mijn blog van 7 februari 2010.
Uit: Honor Thy Father
"Knowing that it is possible to see to much, most doormen in New York have developed an extraordinary sense of selective vision: they know what to see and what to ignore, when to be curious and when to be indolent; they are most often standing indoors, unaware, when there are accidents or arguments in front of their buildings; and they are usually in the street seeking taxicabs when burglars are escaping through the lobby. Although a doorman may disapprove of bribery and adultery, his back is invariably turned when the superintendent is handing money to the fire inspector or when a tenant whose wife is away escorts a young woman into the elevator—which is not to accuse the doorman of hypocrisy or cowardice but merely to suggest that his instinct for uninvolvement is very strong, and to speculate that doormen have perhaps learned through experience that nothing is to be gained by serving as a material witness to life's unseemly sights or to the madness of the city. This being so, it was not surprising that on the night when the Mafia chief, Joseph Bonanno, was grabbed by two gunmen in front of a luxury apartment house on Park Avenue near Thirty-sixth Street, shortly after midnight on a rainy Tuesday in October, the doorman was standing in the lobby talking to the elevator man and saw nothing."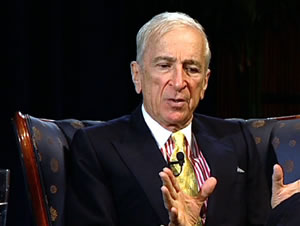 Gay Talese (Ocean City, 7 februari 1932)





Zie voor nog meer schrijvers van de 7e februari ook mijn vorige blog van vandaag en eveneens mijn eerste blog van vandaag.
07-02-2011 om 19:08 geschreven door Romenu

Tags:Charles Dickens, Christine Angot, Peter Carey, Emma McLaughlin, A. den Doolaard, Gay Talese, Romenu



Alban Nikolai Herbst, Anna Świrszczyńska, Harry Sinclair Lewis, Patricia De Landtsheer, Heinz Czechowski, Paul Nizan
De Duitse schrijver Alban Nikolai Herbst (pseudoniem van Alexander Michael v. Ribbentrop) werd geboren op 7 februari 1955 in Refrath. Zie ook mijn blog van 7 februari 2007 en ook mijn blog van 7 februari 2008 en ook mijn blog van 7 februari 2009 en ook mijn blog van 7 februari 2010.
Uit: Buenos Aires. Anderswelt
"(...) "Wo willst du hin?!" rief Do zurück.
"Ich bleib nicht lang!" Ich rannte hinaus, die Treppe runter. Der Schankraum war leer. Es war auch keiner mehr in der Küche. Das hatte ich mir gedacht. Alles wirkte wie gestern bei unserer Ankunft.
Es war immer noch heiß. Ich kam ziemlich ins Schwitzen, als ich die Piste zum Dorf hinabrannte. Die letzten Nachzügler erwischte ich noch. Ich reihte mich ein. Es waren nicht nur Männer. Auch Frauen und Kinder, sogar Babys, waren in dem Zug. Auch hier wurde ausgelassen geplappert. Ich erkannte den Jungen von der Bar. Manchmal schloß noch jemand aus den Seitengassen auf. Wir erreichten die Brücke. Meine Neugier war größer als meine Angst. Man ließ mich mit den anderen passieren. Die Wächter waren nicht dieselben wie heute früh. Sie sahen stumpf vor sich hin. Die Bewohner Malaquas hüpften.
Wir betraten ein Portal. An der Seite rechts war ein Messingschild angebracht: GARRAFFF S.A. MADRID. Es ging durchs Portal in eine Halle, die
LA FASCINACIÓN DE LO AUTÉNTICO
hieß. So stand es auf einem überbreiten, von Wand zu Wand gespannten Band. Überall Regale voller Organe. Es gelang mir, eine Lunge anzufassen. Sie sah zwar echt aus, aber war aus einem harten Plastik. Weiter vorn war ein Regal mit pruebos olfatorias beschildert. Hunderte Reagenz-, sogar Weckgläser standen darauf. Sie sahen aus, als wären sie leer. Aber jedes trug eine lateinische Bezeichnung. Ein anderes Regal hieß Votos. Enorme Mengen Tonbandkassetten stopften es voll. Und über dem in dickem Eding geschriebenen Mondos fanden sich Hunderte Gehirne in bauchigen Formalinvasen. Es war alles sehr sauber. Nichts roch. Man hätte ein Pausenbrot futtern können in dieser Wachsfigurenpathologie. Ich wurde von den anderen freundlich weitergeschoben. Sie plauderten mit mir. So locker wie möglich versuchte ich, Antwort zu geben."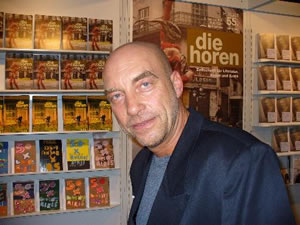 Alban Nikolai Herbst (Refrath, 7 februari 1955)
De Poolse dichteres Anna Świrszczyńska werd geboren op 7 februari 1909 in Warszawa. Zie ook mijn blog van 7 februari 2009 en ook mijn blog van 7 februari 2010.
She Does Not Remember
She was an evil stepmother.
In her old age she is slowly dying
in an empty hovel.
She shudders
like a clutch of burnt paper.
She does not remember that she was evil.
But she knows
that she feels cold.
Vertaald door Czeslaw Milosz en Leonard Nathan
He Was Lucky
The old man
leaves his house, carries books.
A German soldier snatches his books
flings them in the mud.
The old man picks them up,
the soldier hits him in the face.
The old man falls,
the soldier kicks him and walks away.
The old man
lies in mud and blood.
Under him he feels
the books.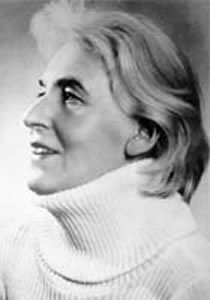 Anna Świrszczyńska (7 februari 1909 – 14 augustus 2004)
De Amerikaanse schrijver Harry Sinclair Lewis werd geboren in Sauk Centre op 7 februari 1885. Zie ook mijn blog van 7 februari 2007 en ook mijn blog van 7 februari 2009 en ook mijn blog van 7 februari 2010.
Uit: Babbitt
"Relieved of Babbitt's bumbling and the soft grunts with which his wife expressed the sympathy she was too experienced to feel and much too experienced not to show, their bedroom settled instantly into impersonality.
It gave on the sleeping-porch. It served both of them as dressing-room, and on the coldest nights Babbitt luxuriously gave up the duty of being manly and retreated to the bed inside, to curl his toes in the warmth and laugh at the January gale.
The room displayed a modest and pleasant color-scheme, after one of the best standard designs of the decorator who "did the interiors" for most of the speculative-builders' houses in Zenith. The walls were gray, the woodwork white, the rug a serene blue; and very much like mahogany was the furniture—­the bureau with its great clear mirror, Mrs. Babbitt's dressing-table with toilet-articles of almost solid silver, the plain twin beds, between them a small table holding a standard electric bedside lamp, a glass for water, and a standard bedside book with colored illustrations—­what particular book it was cannot be ascertained, since no one had ever opened it. The mattresses were firm but not hard, triumphant modern mattresses which had cost a great deal of money; the hot-water radiator was of exactly the proper scientific surface for the cubic contents of the room. The windows were large and easily opened, with the best catches and cords, and Holland roller-shades guaranteed not to crack. It was a masterpiece among bedrooms, right out of Cheerful Modern Houses for Medium Incomes."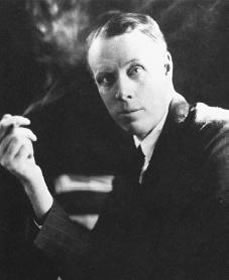 Harry Sinclair Lewis (7 februari 1885 - 10 januari 1951)
De Vlaamse dichteres en schrijfster Patricia De Landtsheer werd geboren in Dendermonde op 7 februari 1952. Zie ook mijn blog van 7 februari 2009 en ook mijn blog van 7 februari 2010.
Staande Sterven

hij weent om zijn geschonden huid
de takken nog rechtop
klauwend naar het ongrijpbaar blauw
zwevend tussen zeilende wolken
een arm niet meer van hem
verbronsd vermoord
ondraaglijk zwaar
zijn lijf met ijzeren bouten
overhoeks doorspietst
de bast verminkt geschonden
ik ween met hem
ik voel zijn pijn
ervaar zijn kruisdraging
als uithangbord tentoon
gespreid aan voyeurisme
ik zing zijn melancholisch lied
als glijvlucht van een meeuw
op weg naar verte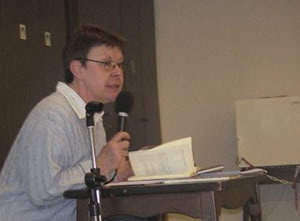 Patricia De Landtsheer (Dendermonde, 7 februari 1952)
De Duitse dichter, schrijver en vertaler Heinz Czechowski werd geboren in Dresden op 7 februari 1935. Zie ook mijn blog van 7 februari 2009 en ook mijn blog van 7 februari 2010.
Heute

Heute bin ich versöhnt mit mir. Das hat lange gedau-
ert und wird nicht lange so bleiben. Ach, meine inne-
ren Wölfe, wie sie japsen und hecheln, sie spüren den
nahenden Winter und richten sich ein auf die lange
dauernde endlose Jagd.

Ich lese Sarahs neue Gedichte, das tut mir gut: diese
Welt, die sie sah, Treffpunkte, als wäre auch ich dort
gewesen.

Hier ist alles beim alten geblieben: Weihnachtssterne
auch in dieser Stadt, in der ich bin und nie sein
werde, kein See, auf dem ich gleite, und fern von hier
mein zerfallendes Haus.

Hier fang ich täglich von vorn an den Streit mit dem
weißen Papier, den Ersatzteilverteilern, dem gewaltig
sich blähenden Nichts.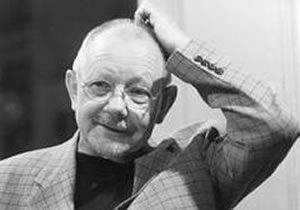 Heinz Czechowski (7 februari 1935 – 21 oktober 2009)
De Franse filosoof en schrijver Paul Nizan werd geboren op 7 februari 1905 in Tours. Zie ook mijn blog van 7 februari 2007 en ook mijn blog van 7 februari 2009 en ook mijn blog van 7 februari 2010.
Uit: La Conspiration
"Vous avez immédiatement envie de vous déjuger pour vous démontrer que vous êtes libres de rejeter ce que vous veniez d'embrasser. Et fiers avec ça et goethéens : " je suis l'esprit qui toujours nie..." Quand cessera-t-on de vivre avec l'idée qu'il n'y a de grandeurs que dans le refus, que la négation seule ne déshonore pas ? La grandeur n'est pour moi que dans l'affirmation...Il est vrai que tel jour, telle nuit, j'ai pu me dire : le parti a tort, son appréciation n'est pas juste. Je l'ai dit tout haut. On m'a
répondu que j'avais tort, et j'avais peut-être raison.
Allais-je me dresser au nom de la liberté de la critique contre moi-même ? La fidélité m'a toujours paru d'une importance plus pressante que le triomphe, au prix même d'une rupture, d'une de mes inflexions politiques d'un jour. Ce n'est pas de petites vérités au jour le jour que nous vivons, mais d'un rapport total avec d'autres hommes...."./..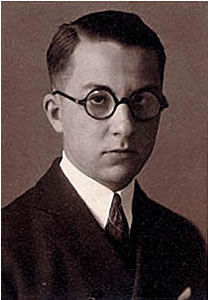 Paul Nizan (7 februari 1905 – 23 mei 1940)
In 1924

07-02-2011 om 19:07 geschreven door Romenu

Tags:Alban Nikolai Herbst, Anna Ś,wirszczyń,ska, Harry Sinclair Lewis, Patricia De Landtsheer, Heinz Czechowski, Paul Nizan, Romenu



Lioba Happel, Laura Ingalls Wilder, Thomas Killigrew, Johann Nepomuk Vogl, Rhijnvis Feith, Ludwig Winder
De Duitse dichteres, schrijfster en vertaalster Lioba Happel werd geboren op 7 februari 1957 in Aschaffenburg. Zie ook mijn blog van 7 februari 2009.
wollen wir einen spaziergang machen
fragt er nimmt das kind an die hand
geht davon zwischen bäumen verschwindet
sein riechendes fleisch
das kind sagt er sei
vor vielen jahren verstorben
und lange noch winkend
da fällt sie herab die
wie schnee weisse hand
zurück bleibt das kind
auf einem baum stumpf sitzt es
im zimmer und schweigt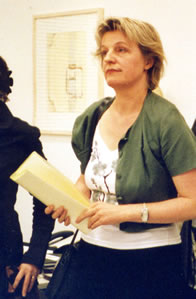 Lioba Happel (Aschaffenburg, 7 februari 1957)
De Amerikaanse schrijfster Laura Elisabeth Ingalls Wilder werd geboren in Pepin (Wisconsin) op 7 februari 1867. Zie ook mijn blog van 7 februari 2009 en ook mijn blog van 7 februari 2010.
Uit: The Long Winter
"The mowing machine's whirring sounded cheerfully from the old buffalo wallow south of the claim shanty, where bluestem grass stood thick and tall and Pa was cutting it for hay.
The sky was high and quivering with heat over the shimmering prairie. Half-way down to sunset, the sun blazed as hotly as at noon. The wind was scorching hot. But Pa had hours of mowing yet to do before he could stop for the night.
Laura drew up a pailful of water from the well at the edge of the Big Slough. She rinsed the brown jug till it was cool to her hand. Then she filled it with the fresh, cool water, corked it tightly, and started with it to the hayfield.
Swarms of little white butterflies hovered over the path. A dragon-fly with gauzy wings swiftly chased a gnat. On the stubble of cut grass the striped gophers were scampering. All at once they ran for their lives and dived into their holes. Then Laura saw a swift shadow and looked up at the eyes and the claws of a hawk overhead. But all the little gophers were safe in their holes.
Pa was glad to see Laura with the water-jug. He got down from the mowing machine and drank a mouthful. "Ah! that hits the spot!" he said, and tipped up the jug again. Then he corked it, and setting it on the ground he covered it with cut grass.
"This sun almost makes a fellow want a bunch of sprouts to make a shade," he joked. He was really glad there were no trees; he had grubbed so many sprouts from his clearing in the Big Woods, every summer. Here on the Dakota prairies there was not a single tree, not one sprout, not a bit of shade anywhere."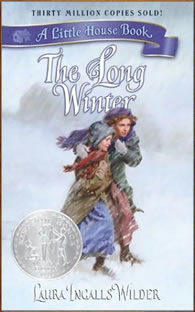 Laura Ingalls Wilder (7 februari 1867 - 10 februari 1957)
Boekomslag

De Engelse toneelschrijver en -manager Thomas Killigrew werd geboren in Londen op 7 februari 1612. Zie ook mijn blog van 7 februari 2009 en ook mijn blog van 7 februari 2010.
Uit: The Conspiracy
"[Enter King, Polyander, Menetius, Comastes, Aratus, Phronimus, Eurylochus attendants.]
King.:
Ha, ha, ha, no happinesse like the Fooles, Comastes ?
Com.:
No, none Sir, hees mirth it selfe, and the cause of it
in others, they say all pleasure is a shadow, then that which
wee enjoy is but the shadow of a shadow, hardly the Picture
of what he imbraces; our Delights are faint, thwarted by the
Conscience, started with feares, and after an hower of pleasure
a weeke of repentance; in which time wee live by rule, and
not by custome, laugh not though the jest bee good, nor rage
though at a just cause; but sickly whisper out our sayings, as
though they were our last and eate our chickens with the
curtaines drawne, when the Foole lusts with his whole soule
too, and sinnes till hee's weary, knowes no Conscience but his
want that way: nor remorse but disability."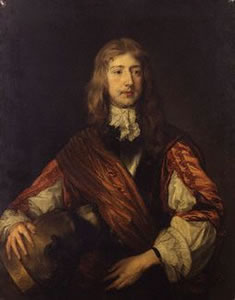 Thomas Killigrew (7 februari 1612 - 19 maart 1683)
Portret door Antoon van Dyck, 1640
De Oostenrijkse dichter en schrijver Johann Nepomuk Vogl werd geboren op 7 februari 1802 in Wenen. Zie ook mijn blog van 7 februari 2009 en ook mijn blog van 7 februari 2010.
Herr Heinrich saß am Vogelherd (Fragment)
Herr Heinrich saß am Vogelherd,
recht froh und wohlgemut,
aus tausend Perlen blinkt und blitzt
der Morgenröte Glut.
In Wies und Feld, in Wald und Au,
horch, welch ein süßer Schall!
Der Lerche Sang, der Wachtel Schlag,
die süße Nachtigall!
Herr Heinrich schaut so fröhlich drein:
Wie schön ist heut die Welt!
Was gilt's, heut gibt's 'nen guten Fang!
Er schaut zum Himmelszelt.
Er lauscht und streicht sich von der Stirn
das blondgelockte Haar ...
Ei doch, was sprengt denn dort heran
für eine Reiterschar?
Der Staub wallt auf, der Hufschlag dröhnt,
es naht der Waffen Klang;
daß Gott - die Herrn verderben mir
den ganzen Vogelfang!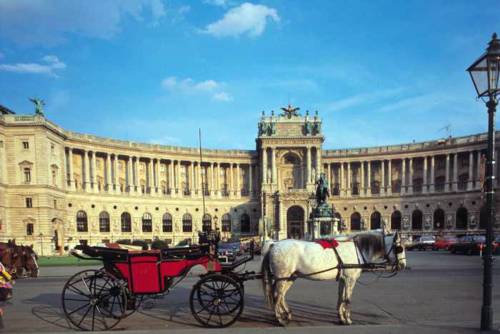 Johann Nepomuk Vogl (7 februari 1802 – 16 november 1866)
Wenen, Hofburg
De Nederlandse schrijver Rhijnvis Feith werd geboren in Zwolle en daar op 7 februari 1753 gedoopt. Zie ook mijn blog van 7 februari 2007 en ook mijn blog van 7 februari 2009 en ook mijn blog van 7 februari 2010.
Uit: Julia
"Gij kent het duister dennenbos waarin ik mijn Julia voor 't eerst ontmoette. In de verkwikkelijkste avondstond, na een brandende dag, trad ik zijn geheiligde schaduw binnen. Op de bank van groene zoden, die de godsdienst en liefde gesticht hebben, bij de grote waterkom in 't dichtste van het woud, vond ik mijn engel. Wij omhelsden elkander, en onze zielen genoten. Onder een gedurige afwisseling van de aandoenlijkste gesprekken en van een nog aanodnelijker zwijgen, verspreidde de nacht zich om ons henen, terwijl de maan aan een wolkeloze hemel met een stille majesteit te voorschijn trad en het bos bij plekken verlichtte. Alles was stil; alleen hoorde men van verre het eentonig gezang van de kikvors. Een godsdienstige vrees deed al mijn leden trillen. Ik zat op de zoden naast Julia; haar arm was om hals geslingerd en mijn hoofd rustte op haar borst. Geen wellustige gedachte was tot hiertoe in mij opgekomen. Nu beurde ik mijn hoofd op; de maan scheen juist op het gelaat van mijn Julia. Ik zag de beide kuiltjes die een engelachtige glimlach op haar wangen gedrukt had, de schoonheid en het tedere vuur van haar ogen, de zachte uitdrukking van al haar trekken, en dat betoverend geheel, dat de bevalligheid van iedere trek vermeerderde. Mijn hart begon te kloppen en ik gevoelde dat het bloed mij gedurig met meerder drift door de aderen bruiste. Ik wilde haar omhelzen, en reeds beefden mijn lippen op de hare."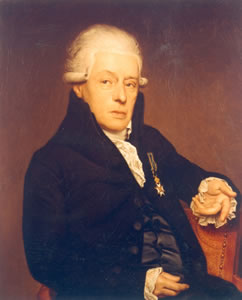 Rhijnvis Feith (7 februari 1753 - 8 februari 1824)
Portret door Willem Barteld van der Kooi




Zie voor onderstaande schrijver ook mijn blog van 7 februari 2010.
De Duitstalige, Oostenrijks - Tsjechische schrijver Ludwig Winder werd geboren op 7 februari 1889 in Šafov / Mähren. Zie ook mijn blog van 7 februari 2009.



07-02-2011 om 19:07 geschreven door Romenu

Tags:Lioba Happel, Laura Ingalls Wilder, Thomas Killigrew, Johann Nepomuk Vogl, Rhijnvis Feith, Ludwig Winder, Romenu



| | |
| --- | --- |
| | |



Inhoud blog


| | |
| --- | --- |
| | Erik Menkveld, Ted Kooser, James Fenton, Walter de la Mare, Richard Anders, William Temple, John Keble |
| | Frans Coenen, Eric Bogosian, Robert Penn Warren, George Oppen, Carl Spitteler, Anthony Trollope, Michael Schaefer |
| | Thomas (Nel Benschop) |
| | William Shakespeare, Pascal Quignard, Peter Horst Neumann, Andrey Kurkov, Halldór Laxness, Christine Busta, Adelheid Duvanel |
| | Maurice Druon, Egon Hostovský, Richard Huelsenbeck, Marion Titze, Friedrich von Hagedorn, Max Bolliger, J. P. Donleavy |
| | Giorgio Fontana, Jan de Hartog, Björn Kern, Vladimir Nabokov, Chetan Bhagat, Peter Weber, Jos de Haes, Thommie Bayer, Madame de Staël |
| | Ana María Shua, Louise Glück, Robert Choquette, James Philip Bailey, Henry Fielding, Michael Schulte, Cabrera Infante, Ludwig Renn |
| | Charlotte Brontë, Patrick Rambaud, John Mortimer, Charles den Tex, Michael Mann, Peter Schneider, Meira Delmar, Alistair MacLean, Gerrit Wustmann |
| | Martinus Nijhoff, Jan Cremer, Jean Pierre Rawie, Sebastian Faulks, Jozef Deleu, Steve Erickson, Arto Paasilinna, Michel Leiris |
| | Martin Michael Driessen, Marjoleine de Vos, Manuel Bandeira, n. c. kaser, Veniamin Kaverin, Louis Amédée Achard, Pierre-Jean de Béranger, Gudrun Reinboth, Werner Rohner |
| | Wam de Moor, Bas Belleman, Roos van Rijswijk, Clara Eggink, Kathy Acker, Joy Davidman, Richard Harding Davis, Henry Kendall, Katharina Schwanbeck |
| | Pasen (Gabriël Smit) |
| | Antoon Coolen, Ida Boy-Ed, Nick Hornby, Vincent Corjanus, Thornton Wilder, Karen Blixen, David Wagner, R.J. Pineiro |
| | Anton Wildgans, Rolf Schneider, Cynthia Ozick, Helen Meier, Rolf Kalmuczak, Karl Henckell, Henry Vaughan, John Ford |
| | Osterwind (Hilde Domin) |
| | Sarah Kirsch, Thomas Olde Heuvelt, Kingsley Amis, Patricia De Martelaere, Tristan Tzara, Ewald Vanvugt, Sibylle Lewitscharoff |
| | Jan Luyken, Rolf-Dieter Brinkmann, Anatole France, Eberhard Panitz, Spike Milligan, John Millington Synge, Konstantin Vaginov |
| | Stille Zaterdag (Nel Benschop) |
| | Tomas Tranströmer, Daniël Samkalden, Jérôme Lambert, Patrick Bernauw, Benjamin Zephaniah, Henry James, Wilhelm Busch, Ina Boudier-Bakker |
| | Bliss Carman, Beate Morgenstern, Jeffrey Archer, Bernhard Lassahn, Erich Arendt, Pol De Mont, Staf Weyts, Hans Egon Holthusen |
| | Karfreitag (Peter Hille) |
| | Tjitse Hofman, Alexandre Jardin, Roman Graf, Péter Esterházy, Landolf Scherzer, Charles Lewinsky, Helene Hübener, Roberto Schopflocher, Gerhard Rohlfs |
| | Gethsemane und Golgatha (Friedrich Nietzsche) |
| | Nachoem Wijnberg, K. Michel, Alexander Münninghoff, Michel Faber, Jean-Marie Gustave Le Clézio, Samuel Beckett, Seamus Heaney, Tim Krabbé, Eudora Welty |
| | Antje Rávic Strubel, Alan Ayckbourn, Scott Turow, Tom Clancy, Agnes Sapper |
| | Leonard Nolens, Glenway Wescott, Mark Strand, Silvia Avallone, Walid Soliman, Dorothy Allison, Hubert Nyssen, Barbara Köhler, Rolf Schilling |
| | Leo Vroman, Jan van Mersbergen, Paul Theroux, Claudio Magris, Bella Akhmadulina, Stefan Heym, Richard Wagner, Marcel van Maele, Eric Knight |
| | Palmsonntag (Stefan Zweig) |
| | Charles Baudelaire, Jelle Brandt Corstius, Karel Jonckheere, Joolz Denby, Albert von Schirnding, Johannes Bobrowski |
| | Bernard-Marie Koltès, Arnold Stadler, Julius Hart, Lev Kopelev, Carl Amery, Leonard Wibberley |
| | Herinnering aan Gerard Reve, Hanz Mirck, Christoph Hein, Judith Koelemeijer, Nnedi Okorafor, Barbara Kingsolver |
| | John Fante, Johann Christian Günther, Glendon Swarthout, Martin Grzimek, Hégésippe Moreau |
| | Juliana Spahr, William Wordsworth, Özcan Akyol, Gabriela Mistral, Henk Fedder, Donald Barthelme, Jens Peter Jacobsen, Hervé Bazin, Johannes Mario Simmel |
| | Kazim Ali, Annejet van der Zijl, John Pepper Clark, Jakob Ejersbo, Günter Herburger, Uljana Wolf, Brigitte Schwaiger, Julien Torma, Nicolas Chamfort |
| | Hugo Claus, Martin Reints, Vítězslav Hálek, Algernon Swinburne, Bora Ćosić, Werner J. Egli, Mieke van Zonneveld, Michael Georg Conrad, Marente de Moor |
| | Maya Angelou, Hanneke Hendrix, E. L. James, Marko Klomp, Marguerite Duras, Robert Schindel, Michiel van Kempen, Bettina von Arnim, Edith Södergran |
| | Charles Ducal, Adriaan Jaeggi, Frederik van Eeden, Bert Bakker, Peter Huchel, Arlette Cousture, Pieter Aspe, Karel N.L. Grazell, Johanna Walser |
| | Thomas Glavinic, Jay Parini, Ed Dorn, Émile Zola, György Konrád, Anneke Claus, Anne Waldman |
| | Casanova, Hans Christian Andersen, Roberto Arlt, Edgar Hilsenrath, George Fraser, H. von Fallersleben |
| | Johann Gleim, Pierre Zaccone, Pietro della Valle, Zwier van Haren, Joanna Chmielewska, Brigitte Struzyk |
| | Milan Kundera, Sandro Veronesi, Nikolaj Gogol, Arnold Aletrino, Max Nord, Urs Allemann, Rolf Hochhuth, John Wilmot, Deborah Feldman |
| | Maria Polydouri, Edgar Wallace, Carl Sternheim, Edmond Rostand, Armel Guerne, Friedrich Güll, Antoine Prévost, Josep de Maistre |
| | In Memoriam Jevgeni Jevtoesjenko |
| | Stefan Hertmans, Octavio Paz, Asis Aynan, Martijn Teerlinck, Marga Minco, Enrique Vila-Matas, Rob Boudestein, Kornej Tsjoekovski, Andrew Lang |
| | Gerrit Komrij, Paul Verlaine, Milton Acorn, Milton Acorn, Erika Mitterer, Uwe Timm, Tom Sharpe, Gert Heidenreich, Theo Breuer, Luise Hensel |
| | Geert van Istendael, Wim Brands, Eric Walz, Georg Klein, Ernst Jünger, Yvan Goll, R. S. Thomas, Jacques Brault, Denton Welch |
| | Walter van den Broeck, Joost de Vries, Mario Vargas Llosa, Chrétien Breukers, Nelson Algren, Marianne Frederiksson, Russell Banks, Léon-Gontran Damas, Éric-Emmanuel Schmitt |
| | Heinrich Mann, Shusaku Endo, Golo Mann, Carolina Trujillo, Patrick McCabe, Bob den Uyl, Dubravka Ugresić, Francis Ponge, Marie Under |
| | Tennessee Williams, Gregory Corso, Hwang Sun-won, Martin McDonagh, Robert Frost, Patrick Süskind |
| | A. E. Housman, Bettina Galvagni, Hai Zi, Erica Jong, Artur Landsberger |


Gastenboek


Druk op onderstaande knop om een berichtje achter te laten in mijn gastenboek