E-mail mij


Druk op onderstaande knop om mij te e-mailen.


Romenu


Google


Georg Trakl

Georg Trakl werd op 3 februari 1887 in het conducteurshuis aan de Waagplatz 2 in Salzburg geboren. Zijn vader, Tobias Trakl, was een handelaar in ijzerwaren en zijn moeder, die ook psychische problemen had, was Maria Catharina Trakl, (meisjesnaam Halik). Voorts had hij nog drie broers en drie zussen. Margarethe (doorgaans Grethe genoemd) stond hem het naast, zelfs zodanig dat sommigen een incestueuze verhouding vermoeden. Zijn jeugd bracht hij door in Salzburg. Vervolgens bezocht hij van 1897 tot 1905 het humanistische gymnasium. Om toch een academische opleiding te kunnen volgen, werkte hij tot 1908 in de praktijk bij een apotheker. Sommigen vermoedden dat hij dit vooral deed om zichzelf opiaten te kunnen verschaffen. Bij het uitbreken van WO I werd Trakl als medicus naar het front in Galicië (heden ten dage in Oekraïne en Polen) gestuurd. Zijn gemoedsschommelingen leidden tot geregelde uitbraken van depressie, die verergerd werden door de afschuw die hij voelde voor de verzorging van de ernstig verwonde soldaten. De spanning en druk dreven hem ertoe een suïcidepoging te ondernemen, welke zijn kameraden nochtans verhinderden. Hij werd in een militair ziekenhuis opgenomen in Kraków, alwaar hij onder strikt toezicht geplaatst werd.Trakl verzonk daar in nog zwaardere depressies en schreef Ficker om advies. Ficker overtuigde hem ervan dat hij contact moest opnemen met Wittgenstein, die inderdaad op weg ging na Trakls bericht te hebben ontvangen. Op 4 november 1914, drie dagen voordat Wittgenstein aan zou komen, overleed hij echter aan een overdosis cocaïne


Paul Celan

Paul Celan werd onder de naam Paul Antschel op 23 november 1920 geboren in Czernowitz, toentertijd de hoofdstad van de Roemeense Boekovina, nu behorend bij de Oekraïne. Paul Celans ouders waren Duitssprekende joden die hun zoon joods opvoedden en hem naar Duitse christelijke scholen stuurden. In 1942 werden Celans ouders door de Duitse bezetter naar een werkkamp gedeporteerd en daar vermoord. Hijzelf wist aanvankelijk onder te duiken, maar moest vanaf juli 1942 in een werkkamp dwangarbeid verrichten. Celan overleefde de oorlog. Via Boekarest en Wenen vestigde Celan zich in 1948 in Parijs. Daar was hij werkzaam als dichter, vertaler en doceerde hij aan de prestigieuze Ecole Normale Supérieure. Vermoedelijk op 20 april 1970 beëindigde hij zijn leven zelf door in de Seine te springen.


Gerard Reve

Gerard Reve over: Medearbeiders "God is in de mensen, de dieren, de planten en alle dingen - in de schepping, die verlost moet worden of waaruit God verlost moet worden, door onze arbeid, aangezien wij medearbeiders van God zijn." Openbaring "Tja, waar berust elk godsbegrip op, elke vorm van religie? Op een openbaring, dat wil zeggen op een psychische ervaring van zulk een dwingende en onverbiddelijke kracht, dat de betrokkene het gevoel heeft, niet dat hij een gedachte of een visioen heeft, maar dat een gedachte gedachte of visioen hem bezit en overweldigt."


Simon Vestdijk
Simon Vestdijk (Harlingen, 17 oktober 1898 – Utrecht, 23 maart 1971) was een Nederlands romancier, dichter, essayist en vertaler. Zijn jeugd te Harlingen en Leeuwarden beschreef hij later in de Anton Wachter-cyclus. Van jongs af aan logeerde hij regelmatig bij zijn grootouders in Amsterdam, waar hij zich in 1917 aan de Universiteit van Amsterdam inschrijft als student in de medicijnen. Tijdens zijn studie die van 1917 tot 1927 duurde, leerde hij Jan Slauerhoff kennen.Tot 1932 is hij als arts in praktijken door heel Nederland werkzaam. In 1932 volgt zijn officiële schrijversdebuut met de uitgave van de bundel Verzen in De Vrije Bladen. Doorslaggevend voor Vestdijks uiteindelijke keuze voor de literatuur is zijn ontmoeting in 1932 met Eddy Du Perron en Menno ter Braak. Deze ontmoeting had tot resultaat dat hij redactielid werd van het tijdschrift Forum Kort daarop, in 1933, wordt zijn eerste novelle, De oubliette, uitgegeven. In hetzelfde jaar schrijft hij Kind tussen vier vrouwen, dat, eerst geweigerd door de uitgever, later de basis zal vormen voor de eerste drie delen van de Anton Wachter-romans. In 1951 ontvangt Vestdijk de P.C. Hooftprijs voor zijn in 1947 verschenen roman De vuuraanbidders. In 1957 wordt hij voor het eerst door het PEN-centrum voor Nederland voorgedragen voor de Nobelprijs voor de Literatuur, die hij echter nooit zal krijgen. Op 20 maart 1971 wordt hem de Prijs der Nederlandse Letteren toegekend, maar voor hij deze kan ontvangen overlijdt hij op 23 maart te Utrecht op 72-jarige leeftijd. Vestdijk was auteur van ca. 200 boeken. Vanwege deze enorme productie noemde de dichter Adriaan Roland Holst hem 'de man die sneller schrijft dan God kan lezen'. Andere belangrijke boeken van Simon Vestdijk zijn: "Kind van stad en land" (1936), "Meneer Visser's hellevaart" (1936), "Ierse nachten" (1946), "De toekomst de religie" (1947), "Pastorale 1943" (1948), "De koperen tuin" (1950), "Ivoren wachters" (1951), "Essays in duodecimo" (1952) en "Het genadeschot" (1964).


K.P. Kavafis

K.P. Kavafis werd als kind van Griekse ouders, afkomstig uit Konstantinopel, geboren in 1863 in Alexandrië (tot vandaag een Griekse enclave) waar hij ook het grootste deel van zijn leven woonde en werkte. Twee jaar na de dood van zijn vader verhuist het gezin in 1872 naar Engeland om na een verblijf van vijf jaar naar Alexandrië terug te keren. Vanwege ongeregeldheden in Egypte vlucht het gezin in 1882 naar Konstantinopel, om na drie jaar opnieuw naar Alexandrië terug te gaan. In de jaren die volgen maakt Kavafis reizen naar Parijs, Londen en in 1901 zijn eerste reis naar Griekenland, in latere jaren gevolgd door nog enkele bezoeken. Op de dag van zijn zeventigste verjaardag, in 1933 sterft Kavafis in Alexandrië. De roem kwam voor Kavafis pas na zijn dood, dus postuum. Deels is dat toe te schrijven aan zijn eigen handelswijze. Hij was uiterst terughoudend met de publicatie van zijn gedichten, liet af en toe een enkel gedicht afdrukken in een literair tijdschrift, gaf in eigen beheer enkele bundels met een stuk of twintig gedichten uit en het merendeel van zijn poëzie schonk hij op losse bladen aan zijn beste vrienden.


Thomas Mann


Thomas Mann, de jongere broer van Heinrich Mann, werd geboren op 6 juni 1875 in Lübeck. Hij was de tweede zoon van de graankoopman Thomas Johann Heinrich Mann welke later één van de senatoren van Lübreck werd. Zijn moeder Julia (geboren da Silva-Bruhns) was Duits-Braziliaans van Portugees Kreoolse afkomst. In 1894 debuteerde Thomas Mann met de novelle "Gefallen". Toen Thomas Mann met 21 jaar eindelijk volwassen was en hem dus geld van zijn vaders erfenis toestond - hij kreeg ongeveer 160 tot 180 goldmark per jaar - besloot hij dat hij genoeg had van al die scholen en instituties en werd onafhankelijk schrijver. Kenmerkend voor zijn stijl zijn de ironie, de fenomenale taalbeheersing en de minutieuze detailschildering. Manns reputatie in Duitsland was sterk wisselend. Met zijn eerste roman, Buddenbrooks (1901), had hij een enorm succes, maar door zijn sceptische houding tegenover Duitsland na de Eerste Wereldoorlog veranderde dit volledig. Stelde hij zich tot aan de jaren twintig apolitiek op (Betrachtungen eines Unpolitischen, 1918), meer en meer raakte hij bij het Politiek gebeuren betrokken. Zijn afkeer van het nationaal socialisme groeide, zijn waarschuwingen werden veelvuldiger en heftiger. In 1944 accepteerde hij het Amerikaanse staatsburgerschap. Tussen 1943 en 1947 schreef Mann Doktor Faustus (zie Faust), de roman van de 'Duitse ziel' in de gecamoufleerd geschilderde omstandigheden van de 20ste eeuw. In 1947 bezocht hij voor het eerst sinds de Oorlog Europa, twee jaar later pas Duitsland. In 1952 vertrok hij naar Zwitserland. Op 12 augustus 1955 stierf hij in Zürich. Twintig jaar na zijn dood, in aug. 1975, is zijn literaire nalatenschap geopend: dagboekaantekeningen van 15 maart 1933 tot 29 juli 1955, alsmede notities uit de jaren 1918 tot en met 1921.Belangrijke werken zijn: Der Zauberberg, Der Tod in Venedig, Dokter Faustus , Joseph und seine Brüder en Die Bekenntnisse des Hochstaplers Felix Krull.


Rainer Maria Rilke

Rilke werd op 4 december 1875 geboren in Praag. Hij had al naam gemaakt als dichter met zijn bundels Das Stundenbuch en Das Buch der Bilder, toen hij de literaire wereld versteld deed staan en wereldfaam verwierf met de publicatie van zijn twee delen Neue Gedichte in 1907 en 1908. Hij verzamelde daarin het beste werk uit een van zijn vruchtbaarste periodes, die hij grotendeels doorbracht in Parijs. Rilke was daar diep onder de indruk gekomen van Rodin, bij wie hij een tijdlang in dienst was als particulier secretaris. Rodin, zei hij later, had hem leren kijken. Dit kijken kwam neer op intense concentratie, om het mysterie te kunnen zien 'achter de schijnbare werkelijkheid'. Latere en rijpere werken als Duineser Elegien (1912-1923) en het ronduit schitterende Die Sonette an Orfeus (1924) illustreren Rilkes metafysische visie op het onzegbare, dat haar verwoording vindt in een hermetische muzikale taal. Op 29 december 1926 overlijdt Rilke in het sanatorium in Val-Mont aan de gevolgen van leukemie. Enkele dagen later wordt hij, overeenkomstig zijn wens, begraven op het kerkhof van Raron.


* * * * * * * * * * * * * * * *

| | |
| --- | --- |
| | Over literatuur, gedichten, kunst en cultuur |

27-12-2011

Bernard Wesseling, Édouard Nabe, Wendy Coakley-Thompson, Malin Schwerdtfeger, Markus Werner
Het had even geleken of een vogel me vanochtend
toezong vanuit een plantsoen. Dus trok ik erop uit.
Nu sta ik naast een niervormig ven
voor een loofbos dat dienst doet als vluchtheuvel,
pech, telefoon dood, tot voor kort nog door de bomen
zwaaiend naar een tankstation.
Een en ander in overweging genomen,
kan ik zeggen dat mijn ongeluk, zoals dat gaat
bij kleine mensen, nooit meer was dan
een aangemeten verontwaardiging.
Maar hier in de ruis van de ring, afslag Amersfoort,
met een onbewegelijk luchtruim als mijn getuige,
is mijn schreeuw eenmalig subliem.
Mijn waanzin een verheffend feit.
Omstandigheden uit te breken

Neem een personage
geef dat personage een virus om zijn antivirus te redden
(bedenk iets - iets)

Ontwerp hem net zo intelligent nee véél intelligenter nee
morsig wiskundige
die zijn theorie op viltjes pent en opzichtig laat verdwijnen
in zijn binnenzak tot postuum aangezien
voor genie eigen

Nadat er niets onvoorziens meer gebeurde
toonde ik me een week lang bereidwillig lijk

Lag daarvoor stil op de bank onder afbakpizzakorsten
concentreerde me op het aanmoedigen van maden
mijn verborgen organen te proberen

Schoor me maandag boven de wasbak bloedeloos glad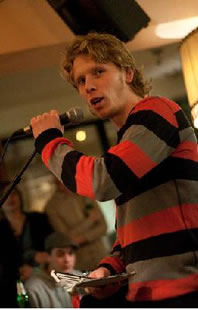 Bernard Wesseling (Amsterdam, 27 december 1978)
Uit: Zorro est arriviste
Je me trouve toujours dans des situations scabreuses ou baroques, où les symboles abondent. Tout fait écho dans ma caisse de résonance (que j'écrirais bien « raisonnance » tant les sons qui s'y répondent ont un sens). Tout se recoupe toujours si violemment autour de moi que je suis tailladé par ce qui m'arrive. Chassés-croisés, quiproquos, coïncidences, doublons, retournements de situation : quand j'en ai pris conscience, j'ai décidé de tenir mon Journal, ma vie était trop rocambolesque pour faire autrement. C'est une tragédie hilarante de passions exaltées : je jouis, je pleure, j'écris, je ris, je suis en extase, puis anéanti, puis adoré, puis haï, puis trahi, puis sauvé… Si vous regardez bien, je suis le plus humilié de tous, j'ai l'index du destin pointé vers moi, et souvent sur moi, ça me fait mal quand on appuie sur ma vie ! Comment faire pour moins vivre ?
_N'oubliez pas que vos chères Muses, à vous l'artiste, sont les filles même de la Mémoire. Elles sont désignées comme « sources d'oubli » ! ça signifie au fond que l'art est hostile à ce qu'on se rappelle quoi que ce soit. Il permet juste de sortir de son seul être. Toutes les Muses sont là pour vider l'homme de sa mémoire, c'est à dire de ce qui le rattache à leur mère… Ah ! c'est bien foutu la Théogonie ! Oubliez donc ce que vous écrivez en le vivant, puisqu'en écrivant vous oubliez ce que vous vivez…"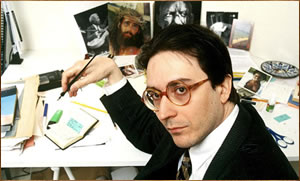 Édouard Nabe (Marseille, 27 december 1958)

De Amerikaanse schrijfster Wendy Coakley-Thompson werd geboren op 27 december 1966 in Brooklyn, New York. Zie ook mijn blog van 27 december 2009 en ook mijn blog van 27 december 2010.
Uit: What You Won't Do for Love
"After he'd left, she did the usual things she did at night. She shut down her computer system upstairs. She cleaned Tony's ears, which, with him squirming and rebelling against a gloved finger in his ear canal, was a workout in itself. All the while, though, she ran the conversation she'd had in her kitchen over in her head on a constant loop. The more she thought about it, the angrier she got. This brothah's trying to flip this thing onto me!
She stashed the videos and the ice cream that she'd taken out, then picked up the cordless. She speed-dialed his cell phone number. After two rings, he answered. "Where are you?" she asked.
"At my dad's," Devin answered.
"Stay there; I'm coming over to talk to you."
Chaney put Tony and his water dish onto the deck, then, with just her wallet and keys, she got into the Altima and hit the road. She took the GW Parkway, instead of Rt. 1. and stepped on the gas. On the radio, Faith Evans was cussing some brothah out in her funky cut, "You Gets No Love," and that functioned as Chaney's angry soundtrack as she, oblivious to the monuments lit up like Roman candles, headed towards Arlington".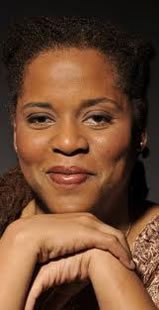 Wendy Coakley-Thompson (New York, 27 december 1966)
"Jane und ich hatten zwei Sorgenkinder: den Fiat Mirafiori und Lilka, meine Mutter. Beide hörten sich nicht gut an. Etwas im Fiat Mirafiori machte Geräusche, und etwas in meiner Mutter blockierte ihre Atemwege. Lilka gurgelte und keuchte, ohne ganz aufzuwachen. Ich sah im Rückspiegel, wie sie sich krümmte, in ihr Kleid verwickelt, den Kopf zurückgebogen und in die Kerbe zwischen Lehne und Sitzfläche gebohrt, das Gesicht aufwärts gedreht, die Lippen zusammengekniffen.
»Was, wenn sie hier stirbt?«, fragte ich.
Der Mirafiori fuhr gerade eben hundert, wenn ich ihn sehr quälte. »Das klingt nicht gut«, sagte Jane und kämmte sich mit allen zehn Fingern. Dann verteilte sie die Haare im Auto, indem sie die Hände über den Polstern ausschüttelte. Jane haarte wie eine Angorakatze. »Ich wäre eine schlechte heimliche Geliebte eines verheirateten Mannes«, sagte Jane. »Der Arme hätte einfach zu viel Arbeit mit den Haaren in seinem Auto.«
Lilka würde nicht in Bundes sterben wollen und erst recht nicht im anderen Deutschland. Tata und sein Freund Bocian hatten uns das andere Deutschland erklärt, jeden Tag im Café Saratoga. Auch wenn es dieses Land nicht mehr gab, so mussten wir doch hindurch, so wie es den Tod nicht gab, laut Tata, doch sterben musste man trotzdem.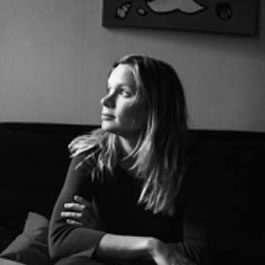 Malin Schwerdtfeger (Bremen, 27 december 1972)
Uit: Am Hang
"Ich muss um Nachsicht bitten, sagte ich, ich habe mich Ihnen aufgedrängt und Ihre Kreise gestört. Es fällt mir sehr leicht, Kontakte zu knüpfen, und als extravertierter Mensch laufe ich offenbar manchmal Gefahr, nicht zu merken, dass andere anders sind. Ich fühle mich wohl unter Leuten und bin ungern allein, für mich ist Menschenscheu ein Fremdwort. Wie es sich ohne Umgang lebt und leben lässt, ist mir ein Rätsel. Gut, Sie haben zum Glück noch die Schule, was aber geschieht in der Freizeit? Was tun Sie in den Ferien? Reisen Sie wenigstens manchmal? – Ich halte es mit Ovid, sagte Loos, bene qui latuit, bene vixit. – Das müssten Sie mir übersetzen, sagte ich, ich verstehe leider nur "bene", Latein war nicht meine Stärke. – Wer gut verborgen war, hat gut gelebt, sagte Loos, aber von solcherlei Wahrheit ahnt das Rudeltier nichts. Im übrigen, so arg allein bin ich nun auch wieder nicht, ich bin ja innerlich vereint, aber lassen wir das. Also, was tue ich in meiner Freizeit? Sie werden staunen, ich tue das, was mir vorschwebt seit meiner Geburt, nämlich nichts. Das gelingt mir natürlich nicht immer, aber ich übe und übe und bin auf dem Weg. Der Klügere gibt nach, sage ich mir und überlasse es den Tätigen, sich gegen die Schwerkraft zu stemmen. – Wie sieht das Nichtstun denn aus, konkret, und wie kann man sich darin üben? fragte ich Loos. - Nun, sagte er, üben heißt hier wie überall: etwas immer von neuem versuchen, bis es gelingt. Nehmen Sie an, Sie liegen auf dem Sofa, am Samstagmittag, und setzen sich das Lernziel, zwei Stunden lang liegen zu bleiben, ruhig, aber ohne zu schlafen. Sie hören, wie eine Nachbarin staubsaugt oder jemand den Rasen mäht. Statt jetzt an Dinge zu denken, die zu erledigen wären, sollten Sie nur die Spinne betrachten, die reglos an der Zimmerdecke sitzt und dabei keinesfalls dem Wunsch nachgeben, sie aus dem Weg zu räumen. Jetzt läutet Ihr Telefon. Als Anfänger springen Sie auf und greifen zum Hörer. Das wäre nur dann bedenklich, wenn Sie aus Ihrem Versagen nichts lernten. Gehen Sie in sich, üben Sie weiter, bis Sie die Freiheit erlangen, auf Außenreize, die Sie zu einem Tun verleiten wollen, nicht mehr zu reagieren.Bei dem Gedanken an eine lange Fahrt durch das andere Deutschland bekam ich feuchte Hände und wollte das Lenkrad nicht mehr loslassen, bis wir die Grenze passiert hätten."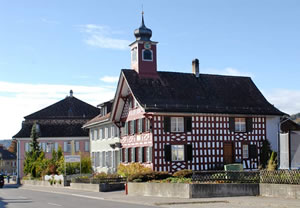 Markus Werner (Eschlikon, 27 december 1944)
Zie voor nog meer schrijvers van de 27e december ook mijn vorige blog van vandaag en eveneens mijn eerste blog van vandaag.

27-12-2011 om 19:42 geschreven door Romenu

Tags:Bernard Wesseling, Édouard Nabe, Wendy Coakley-Thompson, Malin Schwerdtfeger, Markus Werner, Romenu



Louis de Bourbon, Mariella Mehr, Louis Bromfield, Wilfrid Sheed
Laus Brabantiae
Ik houd van het Brabantse land
door de eeuwen geteisterd, gehard,
als een phoenix verrijst uit den brand
rees zijn schoonheid uit rampspoed en smart.
Door geen legers van geuzen geknecht
maar versomberd van eeuwen in rouw,
gebeten op vrijheid en recht
maar zijn God en zijn Heren getrouw.
Land van vennen en wouden en wei,
rivieren, moerassen en zand,
Peel, land van Maas, Meierij
en het eenzame Kempenland.
Land van Altena, Biesbos, Breda,
oude zetels van adellijken roem,
schoon is elk oord waar ik ga,
gewijd elke naam die ik noem.
Heeft de dood weer uw akkers gekleurd?
Zijn uw steden en dorpen gewond?
Wie geknield en in deemoed treurt,
diens traan vindt een vruchtbaren grond.
Wie weet, dat geen lot wordt volbracht
in dit donkere dal van den tijd,
wie gelooft en wie hoopt, die wacht
op het licht van de eeuwigheid.
Ik houd van dit Brabantse volk,
van dit land tussen Schelde en Maas.
Zij de dienstmaagd des Heren zijn tolk
en het Goddelijk Kind zijn solaes.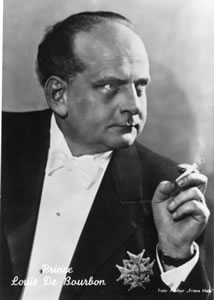 Louis de Bourbon (27 december 1908 – 8 januari 1975)

De Zwitserse dichteres en schrijfster Mariella Mehr werd geboren op 27 december 1947 in Zürich. Zie ook mijn blog van 27 december 2008 en ook mijn blog van 27 december 2009 en ook mijn blog van 27 december 2010.
Schlafen, sagst du
Schlafen, sagst du,
eine gute Zeit
wenn die Flut den
Moder wegschwemmt
und so meinem Leben
zur Welt verhilft.
Schlafen, sage ich,
Jahre und jahrelang
schlief ich nicht mehr,
träumte wach,
dass jeder Weg
in den Sog des Wassers
zurückführt.
Und wirklich, die Wasserlast
zwang meine Augen zu tragen,
was ihnen zusteht:
das Nichts.
Rot wie die Nacht um uns,
an der selbst der Mond zerschellt.
Keine Heiterkeit in diesem Rot,
kein Hohn.
Du weisst, in jeder Heiterkeit
wäre nur Lüge zu entdecken,
die schütteren Tentakel der Illusion.
Weshalb kehrt keiner
mit mir ins Meer zurück,
um die Dinge zu richten,
die nicht in der Macht
der Engel stehen?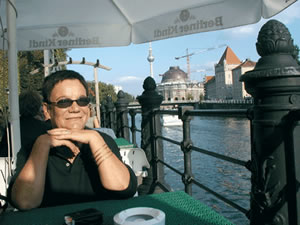 Mariella Mehr (Zürich, 27 december 1947)
De Amerikaanse schrijver Louis Bromfield werd geboren op 27. Dezember 1896 in Mansfield, Ohio. Zie ook mijn blog van 27 december 2009 en ook mijn blog van 27 december 2010.
Uit: The Green Bay Tree
"ONE late afternoon in April, nineteen thirteen, when the trees in the garden were all feathery and soft with the first green of the Gallic springtime, Madame Gigon sat in her chair by the door of the long drawing-room bidding her guests good-by, one by one, as they left her usual Thursday salon. The drawing-room, owing to the sharp slope of the ground upon which the house was built, lay below the surface of the Rue Raynouard on the garden side of the house so that the guests leaving were forced to climb a long flight of stairs that led up to the street door. The stairway, opening directly into the drawing-room, provided a long, high vista leading up to a door, itself noticeable by its very insignificance. It was one of the charming features of the house that on the street side it was but one story high with a single door and a row of high windows which betrayed no hint of the beauty and space within its walls. On the garden side, however, the house presented a beautiful façade some three stories high, constructed of Caen stone and designed in the best manner of the eighteenth century. Lenôtre himself was said to have had a hand in the planning of the terraces and the pavilion that stood at a little distance completely embowered by shrubs and covered by a canopy made of the broad green leaves of plane trees. The house, after a fashion, turned its back upon the world, concealing its beauties from the eye of the random passerby, preserving them for the few who were admitted by the humble and unpretentious door that swung open upon the cobble stones of the Rue Raynouard. To the world it showed the face of a petite bourgeoise. To its friends it revealed the countenance of an eighteenth century marquise. And this fact had influenced for more than a century and a half the character of its tenants. The prosperous chocolate manufacturer abandoned it for the German palace in the Avenue de Jena for the very reason that Lily Shane seized it the moment it fell vacant. It was no sort of a house for on one who desired the world to recognize his success and the character of his life, but it was an excellent house in which to live quietly, even secretly. It stood isolated in the very midst of Paris."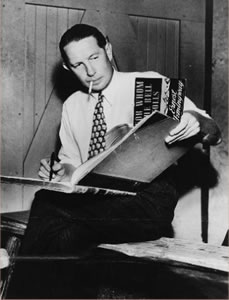 Uit: The House That George Built
"So the parents went into hock and found room for the damn thing someplace, and artistic Darwinism did the rest. You buy a piano for Ira Gershwin, and George is the one who plays it, although sometimes you had to live through a week of hell to learn this. As anyone knows who has ever housed a child and a piano, every tot who walks through the door will bang the bejesus out of the new toy for a few minutes, get bored, and come back, and back again, and bang some more, but then successively less and less until the dust starts to move in and claim it. . . . Unless the child finds something interesting in the magic box, a familiar tune that stammers to life under his fingers, or a promising and unfamiliar one; a chord that sounds good, and rolls out into a respectable arpeggio as well, with, saints be praised, a bass line that actually works for a bar or two—after which a gifted kid with an instrument is like a teenager with his first car and a tank full of gas. Where to, James: Charleston, Chattanooga, or Kalamazoo? Two-steps, or concertos, or parts unknown?
"Well, he'll probably settle down eventually," hoped the parents who had only bought the thing for the sake of respectability and maybe for some civilized graces around here. It speaks wonders for those parents in that era that they knew that being a famous lawyer or doctor wasn't enough in life. If you weren't a person of cultivation, you were still a bum.
But some of the kids insisted on being bums anyway, and sometimes the piano only made them worse. There were low-life uses for the instrument as well as high, and all the classical music lessons the parents could shout for weren't always enough to keep Junior out of the gutter, especially once ragtime had come along, in Frank Loesser's phrase, "to fill the gutters in gold." Talk about subversive —not even Elvis Presley rolling his hips had as many parents and preachers up and howling and sending for the exorcism unit as ragtime did."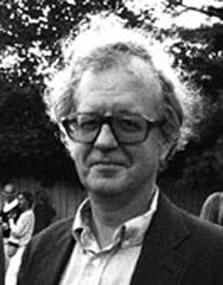 Wilfrid Sheed (27 december 1930 – 19 januari 2011)
27-12-2011 om 19:41 geschreven door Romenu

Tags:Louis de Bourbon, Mariella Mehr, Louis Bromfield, Wilfrid Sheed, Romenu



Bob Flanagan
Why

(Fragment)
Because it feels good;
because it gives me an erection;
because it makes me come;
because I'm sick;
because there was so much sickness;
because I say FUCK THE SICKNESS;
because I like the attention;
because I was alone a lot;
because I was different;
because kids beat me up on the way to school;
because I was humiliated by nuns;
because of Christ and the Crucifixion;
because of Porky Pig in bondage, force-fed by some sinister creep in a black cape;
because of stories of children hung by their wrists,
burned on the stove, scalded in tubs;
because of Mutiny on the Bounty;
because of cowboys and Indians;
because of Houdini;
because of my cousin Cliff;
because of the forts we built and the things we did inside them;
because of what's inside me;
because of my genes;
because of my parents;
because of doctors and nurses;
because they tied me to the crib so I wouldn't hurt myself;
because I had time to think;
because I had time to hold my penis;
because I had awful stomachaches and holding my penis made it feel better;
because I felt like I was going to die;
because it makes me feel invincible;
because it makes me feel triumphant;
because I'm a Catholic;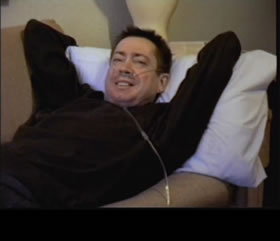 Bob Flanagan (27 december 1952 – 4 januari 1996)
27-12-2011 om 19:41 geschreven door Romenu

Tags:Bob Flanagan, Romenu



Mirza Ghalib, Carl Zuckmayer, Charles Olson, Serafín Estébanez Calderón, Klaus Hoffer
Heart it is, not a brick or stone
Heart it is, not a brick or stone
Why shouldn't it feel the pain?
Let none tyrannize this heart
Or I shall cry again and again
Neither the temple, nor the mosque
Nor on someone's door or porch
I await on the path where He will tread
Why others should compel me to go?
The illumined grace that lights up the heart
And glows like the midday sun
That Self that annihilates all sights
When then it hides in the mysterious net?
The amorous glance is the deadly dagger
And the arrows of emotions are fatal
Your image may be equally powerful
Why should it appear before you?
The rules of life and bonds of sorrow
In reality are the one manifestation
Before realizing the ultimate truth
How can then one attain liberation?
Love is laden with noble thoughts
Yet what remains is the carnal shame
Trust conscience the still little voice
Why do you want test the rival?
There the pride of modesty resides
Here dwells the social morality
How shall we meet, on which road
Why should he invite me to the abode?
True he is an atheist
Unfaithful and unchaste
Dear to who is faith and heart
Why should he then venture there?
Without the wretched "Ghalib"
Has any activity come to a halt?
What then is the need to cry?
What then is the need to brood?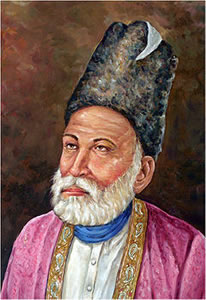 Elegie von Abschied und Wiederkehr
Ich weiß, ich werde alles wiedersehn.
Und es wird alles ganz verwandelt sein,
ich werde durch erloschne Städte gehn,
darin kein Stein mehr auf dem andern Stein -
und selbst noch wo die alten Steine stehen,
sind es nicht mehr die altvertrauten Gassen -
Ich weiß, ich werde alles wiedersehen
und nichts mehr finden, was ich einst verlassen.
Der breite Strom wird noch zum Abend gleiten.
Auch wird der Wind noch durch die Weiden gehn,
die unberührt in sinkenden Gezeiten
die stumme Totenwacht am Ufer stehn.
Ein Schatten wird an unsrer Seite schreiten
und tiefste Nacht um unsre Schläfen wehn -
Dann mag erschauernd in den Morgen reiten,
der lebend schon sein eignes Grab gesehn.
Ich weiß, ich werde zögernd wiederkehren,
wenn kein Verlangen mehr die Schritte treibt.
Entseelt ist unsres Herzens Heimbegehren,
und was wir brennend suchten, liegt entleibt.
Leid wird zu Flammen, die sich selbst verzehren,
und nur ein kühler Flug von Asche bleibt -
Bis die Erinnrung über dunklen Meeren
ihr ewig Zeichen in den Himmel schreibt.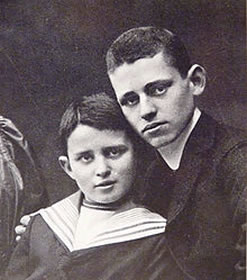 Carl Zuckmayer (27 december 1896 – 18 januari 1977)
Hier met zijn oudere broer Eduard rond 1906 / 1907
De Amerikaanse dichter Charles Olson werd geboren op 27 december 1910 in Worcester, Massachusetts. Zie ook alle tags voor Charles Olson op dit blog.,
Uit: Letter to Constance Wilcock
"My beloved,
...
Your special came last night but the fat letter has not arrived today, unhappy me! O darling I miss you so. Last night was hard to pass over without you. I had to drug myself to sleep by reading Prescott until the eyes were too tired to stand more. O yes, I now have a library card here, and I shall have the Nun's letters so that we can read them together, darling of mine. In the branch where I got my card they did not have them. (The 42nd St will.) Instead I got a bad book on the Mayans with which I amused myself last night before I turned back to Prescott as nembutal! When you come I'll have the best thing on the Mayans, the Conquest of Yucatan, by Blom. A few lines did come yesterday on the Indian! Not good enough to send you, really only notes groping along. But they show that what is going to be central is GOLD, perhaps as image only, maybe as subject too, for the greed of the Spaniards for it and the Indians confusion of the S as the breed of the Sun, the sons of white Quetzalcoatl do join somehow, and ironically.
Today it was your hair again which tangled my heart! and your long legs which snared my body! Do you feel a treasure house of moments and sharp sensations which our love has gathered into which, lonely and hungry, to dip and recall? Suddenly you will stand or move a certain way, your arms will raise, inside where he is you will feel afire, your lips will kiss in a way they have not kissed, you will look at me out of your eyes anew, you dive into the water different, it is that graveyard at Barnstable and the voices below us, or your hand held is all the world, or it is beside the bed at Ipswich when quickly we were in each others arms two Buddhas of desire. These things happen to me. It is always a birth. I love you, Constance."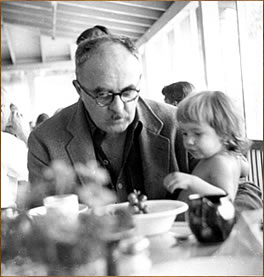 Charles Olson (27 december 1910 – 10 januari 1970)
Uit: First Love (Vertaald door Emilia Pardo-Bazan)
"Her head-dress was strange but elegant; a compact group of curls plastered conewise one over the other covered her temples, and a basket of braided hair rose on the top of her head.
This old-fashioned head-dress, which was trussed up from the nape of her neck, disclosed all the softness of her fresh young throat, on which the dimple of her chin was reduplicated more vaguely and
delicately.
As for the dress--I do not venture to consider whether our grandmothers were less modest than our wives are, or if the confessors of past times were more indulgent than those of the present; I am inclined to think the latter, for seventy years ago women prided themselves upon being Christianlike and devout, and would not have disobeyed the director of their conscience in so grave and important a matter. What is undeniable is, that if in the present day any lady were to present herself in the garb of the lady of the portrait, there
would be a scandal; for from her waist (which began at her armpits) upwards, she was only veiled by light folds of diaphanous gauze, which marked out, rather than covered, two mountains of snow, between which
meandered a thread of pearls. With further lack of modesty she stretched out two rounded arms worthy of Juno, ending in finely molded hands--when I say _hands_ I am not exact, for, strictly speaking, only
one hand could be seen, and that held a richly embroidered handkerchief."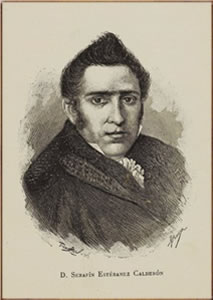 Serafín Estébanez Calderón (27 december 1799 – 5 februari 1867)
Zie voor onderstaande schrijver ook mijn blog van 27 december 2010.
De Oostenrijkse schrijver en essayist Klaus Hoffer werd geboren op 27 december 1942 in Graz. Zie ook mijn blog van 27 december 2009.
27-12-2011 om 18:56 geschreven door Romenu

Tags:Mirza Ghalib, Carl Zuckmayer, Charles Olson, Serafín Estébanez Calderón, Klaus Hoffer, Romenu



| | |
| --- | --- |
| | |



Inhoud blog


| | |
| --- | --- |
| | David Leavitt, Jo Govaerts, Rafik Shami, Aart van der Leeuw, Pascal Mercier, Franca Treur, Jean Anouilh, Anna Achmatova |
| | Richard Bach, Cornelia Schmerle, Wolfgang Koeppen, Urs Jaeggi, Robert C. Hunter, Hanneke van Eijken, Will Shutt |
| | Nescio, Juliën Holtrigter, Jaap Robben, Willie Verhegghe, Erich Maria Remarque, Dan Brown, Aaro Hellaakoski, Henry Rider Haggard, Xavier Grall |
| | Ed Leeflang, Thomas Blondeau, Anne Carson, Adam Zagajewski, Ian McEwan, Alon Hilu, Jean-Paul Sartre, Stanley Moss, Machado de Assis |
| | Vikram Seth, Paul Muldoon, Kurt Schwitters, Jean-Claude Izzo, Silke Andrea Schuemmer, Carel van Nievelt, Robert Rozhdestvensky, Laure Wyss, Lillian Hellman |
| | Salman Rushdie, Sybren Polet, Josef Nesvadba, Osamu Dazai, José Rizal, Friedrich Huch, Gustav Schwab, Elke Geurts, Claudia Gabler |
| | Richard Powers, Marije Langelaar, Raymond Radiguet, Geoffrey Hill, Bert Schierbeek, Aster Berkhof, Karin Fellner, Mirjam Pressler, Ivan Gontsjarov |
| | Voor vader (Hans Lodeizen) |
| | Das Senfkorn (Meister Eckhart) |
| | Peter Rosei, Kamel Daoud, Gail Jones, Ron Padgett, Ward Ruyslinck, Adriaan van der Hoop jr, Hanna Johansen, Max Dendermonde, Tom Hofland |
| | Hanna Johansen, James Weldon Johnson, Henry Lawson, Ferdinand Freiligrath, Henrik Wergeland, John Hersey, Felix Hartlaub, Ossip Schubin |
| | Birthdays (Robert W. Service) |
| | Joël Dicker, August Willemsen, Theo Thijssen, Ronelda Kamfer, Frans Roumen |
| | Maria Dermoût, Christian Bauman, Silke Scheuermann, Hugo Borst, Ramon Lopez Velarde, Roland Dorgelès, François-Xavier Garneau, Emma Cline, Hannah van Wieringen |
| | Alex Boogers, Lieve Joris, Allard Schröder, John van Ierland, Peter O. Chotjewitz, Harriet Beecher Stowe, Hermann Kant, Jerzy Kosiński, Thomas Graftdijk |
| | Fernando Pessoa, Thomas Heerma van Voss, Willem Brakman, Virginie Despentes, William Butler Yeats, Tristane Banon, Marcel Theroux, Lode Zielens, Dorothy L. Sayers |
| | Christoph Meckel, Wolfgang Herrndorf, Anne Frank, Renan Demirkan, Djuna Barnes, Sandro Penna, Johanna Spyri H. C. Artmann, Günter Nehm |
| | William Styron, Sophie van der Stap, N. P. van Wyk Louw, Renée Vivien, Jean-Pierre Chabrol, Ben Jonson, Yasunari Kawabata, Athol Fugard, Nnimmo Bassey |
| | Magdalene—The Seven Devils (Marie Howe) |
| | Louis Couperus, D. Hooijer, Jacques Perk, James Salter, Mensje van Keulen, Jan Brokken |
| | Saul Bellow, Ion Creanga, Oktay Rifat, Peter Kurzeck, Antun Mihanović, Tijl Nuyts |
| | Maarten Doorman, Paul Beatty, Xander Michiel Beute, Anton Roothaert, Mirko Bonné, Curzio Malaparte, Jian Ghomeshi, Charles Webb, Rudolf Borchardt |
| | Willy Roggeman, Jurij Brězan, José Antonio Ramos Sucre, Akaki Zereteli, John Gillespie Magee jr., Bertha von Suttner |
| | Marguerite Yourcenar, Nino Haratischwili, Lutz Seiler, Ulf Stolterfoht, Péter Gárdos, Gwen Harwood, H. J. Friedericy, Udo Kawasser, Frank Keizer |
| | Marie Howe |
| | Het leven in juni (Marjoleine de Vos) |
| | Orhan Pamuk, Monika Mann, Nikki Giovanni, Harry Crews, Louise Erdrich, Mascha Kaléko, Jan Engelman, Gwendolyn Brooks, Elizabeth Bowen |
| | Thomas Mann, Aleksandr Poesjkin, Sarah Dessen, Jean Cayrol, Pierre Corneille, Hendrik van Teylingen, V. C. Andrews, Frank Gericke |
| | Dolce far niente, Groen-grijs gebied (Jesse Laport) |
| | Federico García Lorca, Adriaan Morriën, Ken Follett, Paul Farley, Geoff Dyer |
| | Ralf Thenior, Marie Ndiaye, Erasmus Schöfer, Buddy Wakefield, Yaak Karsunke, Charles Dickinson, Dana Bönisch, Elizabeth Jolley, Apollon Maykov |
| | Het laatste avondmaal (Nicolaas Beets) |
| | Allen Ginsberg, Philippe Djian, Maarten van Buuren, Solomonica de Winter, Monika Maron, Larry McMurtry, Norbert Gstrein, Wolfgang Cordan, Gerhard Zwerenz |
| | Carlo Michelstaedter, Kathleen E. Woodiwiss, Eugène Van Oye, Pedro Mir, Detlev von Liliencron, Friederike Brun, Otto Erich Hartleben, Philippe Quinault |
| | Jim Knipfel, Marcel Reich-Ranicki, Sibylle Berg, Carol Shields, Jean Nelissen, Thomas Hardy |
| | Markies De Sade, Dorothy West, Max Aub, Karl Gjellerup, Barbara Pym |
| | Patrick Besson, John Masefield, Ferdinand Raimund, Peter de Mendelssohn, Petra Morsbach, Colleen McCullough, Macedonio Fernández, Wilfred Campbell, Vicky Francken |
| | C. Buddingh'-prijs voor Radna Fabias |
| | Love's Choice (Malcolm Guite) |
| | Mariae Heimsuchung (Rainer Maria Rilke) |
| | Walt Whitman, Frank Goosen, Gabriel Barylli, Konstantin Paustovski, Svetlana Alexievich, Ludwig Tieck, Gerd Hergen Lübben, Saint-John Perse, T. T. Cloete |
| | Summer Storm (Bliss Carman) |
| | Elizabeth Alexander, Oscar van den Boogaard, Countee Cullen, Emmanuel Hiel, Martin Jankowski, Alfred Austin, Eddy Bruma, Henri François Rikken, Jan Geerts |
| | Summer in the City, 1949 (Ernest Farrés) |
| | André Brink, Eduard Escoffet, G. K. Chesterton, Bernard Clavel, T. H. White, Hans Weigel, Alfonsina Storni, Max Brand, Joel Benton |
| | Ein Sommergedicht (Thomas Gsella) |
| | Ad Zuiderent, Leo Pleysier, Adriaan Bontebal, Guntram Vesper, Frank Schätzing, Maeve Binchy, Ian Fleming, Sjoerd Leiker, Vladislav Chodasevitsj |
| | Dolores Dorantes |
| | St. Matthew (D. H. Lawrence) |
| | Niels 't Hooft, Jan Blokker, Linda Pastan, Louis-Ferdinand Céline, Georges Eekhoud, Said, John Cheever, John Barth |


Gastenboek


Druk op onderstaande knop om een berichtje achter te laten in mijn gastenboek