E-mail mij


Druk op onderstaande knop om mij te e-mailen.


Romenu


Romenu is een blog over gedichten, literatuur en kunst Maar Romenu is ook een professionele freelance vertaler
Du-Ne en Ne-Du http://www.romenu.nl.


Huur eens een (vakantie)huis in een natuurgebied, dichtbij het centrum van Nijmegen


Google


Georg Trakl

Georg Trakl werd op 3 februari 1887 in het conducteurshuis aan de Waagplatz 2 in Salzburg geboren. Zijn vader, Tobias Trakl, was een handelaar in ijzerwaren en zijn moeder, die ook psychische problemen had, was Maria Catharina Trakl, (meisjesnaam Halik). Voorts had hij nog drie broers en drie zussen. Margarethe (doorgaans Grethe genoemd) stond hem het naast, zelfs zodanig dat sommigen een incestueuze verhouding vermoeden. Zijn jeugd bracht hij door in Salzburg. Vervolgens bezocht hij van 1897 tot 1905 het humanistische gymnasium. Om toch een academische opleiding te kunnen volgen, werkte hij tot 1908 in de praktijk bij een apotheker. Sommigen vermoedden dat hij dit vooral deed om zichzelf opiaten te kunnen verschaffen. Bij het uitbreken van WO I werd Trakl als medicus naar het front in Galicië (heden ten dage in Oekraïne en Polen) gestuurd. Zijn gemoedsschommelingen leidden tot geregelde uitbraken van depressie, die verergerd werden door de afschuw die hij voelde voor de verzorging van de ernstig verwonde soldaten. De spanning en druk dreven hem ertoe een suïcidepoging te ondernemen, welke zijn kameraden nochtans verhinderden. Hij werd in een militair ziekenhuis opgenomen in Kraków, alwaar hij onder strikt toezicht geplaatst werd.Trakl verzonk daar in nog zwaardere depressies en schreef Ficker om advies. Ficker overtuigde hem ervan dat hij contact moest opnemen met Wittgenstein, die inderdaad op weg ging na Trakls bericht te hebben ontvangen. Op 4 november 1914, drie dagen voordat Wittgenstein aan zou komen, overleed hij echter aan een overdosis cocaïne


Paul Celan

Paul Celan werd onder de naam Paul Antschel op 23 november 1920 geboren in Czernowitz, toentertijd de hoofdstad van de Roemeense Boekovina, nu behorend bij de Oekraïne. Paul Celans ouders waren Duitssprekende joden die hun zoon joods opvoedden en hem naar Duitse christelijke scholen stuurden. In 1942 werden Celans ouders door de Duitse bezetter naar een werkkamp gedeporteerd en daar vermoord. Hijzelf wist aanvankelijk onder te duiken, maar moest vanaf juli 1942 in een werkkamp dwangarbeid verrichten. Celan overleefde de oorlog. Via Boekarest en Wenen vestigde Celan zich in 1948 in Parijs. Daar was hij werkzaam als dichter, vertaler en doceerde hij aan de prestigieuze Ecole Normale Supérieure. Vermoedelijk op 20 april 1970 beëindigde hij zijn leven zelf door in de Seine te springen.


Gerard Reve

Gerard Reve over: Medearbeiders "God is in de mensen, de dieren, de planten en alle dingen - in de schepping, die verlost moet worden of waaruit God verlost moet worden, door onze arbeid, aangezien wij medearbeiders van God zijn." Openbaring "Tja, waar berust elk godsbegrip op, elke vorm van religie? Op een openbaring, dat wil zeggen op een psychische ervaring van zulk een dwingende en onverbiddelijke kracht, dat de betrokkene het gevoel heeft, niet dat hij een gedachte of een visioen heeft, maar dat een gedachte gedachte of visioen hem bezit en overweldigt."


Simon Vestdijk
Simon Vestdijk (Harlingen, 17 oktober 1898 – Utrecht, 23 maart 1971) was een Nederlands romancier, dichter, essayist en vertaler. Zijn jeugd te Harlingen en Leeuwarden beschreef hij later in de Anton Wachter-cyclus. Van jongs af aan logeerde hij regelmatig bij zijn grootouders in Amsterdam, waar hij zich in 1917 aan de Universiteit van Amsterdam inschrijft als student in de medicijnen. Tijdens zijn studie die van 1917 tot 1927 duurde, leerde hij Jan Slauerhoff kennen.Tot 1932 is hij als arts in praktijken door heel Nederland werkzaam. In 1932 volgt zijn officiële schrijversdebuut met de uitgave van de bundel Verzen in De Vrije Bladen. Doorslaggevend voor Vestdijks uiteindelijke keuze voor de literatuur is zijn ontmoeting in 1932 met Eddy Du Perron en Menno ter Braak. Deze ontmoeting had tot resultaat dat hij redactielid werd van het tijdschrift Forum Kort daarop, in 1933, wordt zijn eerste novelle, De oubliette, uitgegeven. In hetzelfde jaar schrijft hij Kind tussen vier vrouwen, dat, eerst geweigerd door de uitgever, later de basis zal vormen voor de eerste drie delen van de Anton Wachter-romans. In 1951 ontvangt Vestdijk de P.C. Hooftprijs voor zijn in 1947 verschenen roman De vuuraanbidders. In 1957 wordt hij voor het eerst door het PEN-centrum voor Nederland voorgedragen voor de Nobelprijs voor de Literatuur, die hij echter nooit zal krijgen. Op 20 maart 1971 wordt hem de Prijs der Nederlandse Letteren toegekend, maar voor hij deze kan ontvangen overlijdt hij op 23 maart te Utrecht op 72-jarige leeftijd. Vestdijk was auteur van ca. 200 boeken. Vanwege deze enorme productie noemde de dichter Adriaan Roland Holst hem 'de man die sneller schrijft dan God kan lezen'. Andere belangrijke boeken van Simon Vestdijk zijn: "Kind van stad en land" (1936), "Meneer Visser's hellevaart" (1936), "Ierse nachten" (1946), "De toekomst de religie" (1947), "Pastorale 1943" (1948), "De koperen tuin" (1950), "Ivoren wachters" (1951), "Essays in duodecimo" (1952) en "Het genadeschot" (1964).


K.P. Kavafis

K.P. Kavafis werd als kind van Griekse ouders, afkomstig uit Konstantinopel, geboren in 1863 in Alexandrië (tot vandaag een Griekse enclave) waar hij ook het grootste deel van zijn leven woonde en werkte. Twee jaar na de dood van zijn vader verhuist het gezin in 1872 naar Engeland om na een verblijf van vijf jaar naar Alexandrië terug te keren. Vanwege ongeregeldheden in Egypte vlucht het gezin in 1882 naar Konstantinopel, om na drie jaar opnieuw naar Alexandrië terug te gaan. In de jaren die volgen maakt Kavafis reizen naar Parijs, Londen en in 1901 zijn eerste reis naar Griekenland, in latere jaren gevolgd door nog enkele bezoeken. Op de dag van zijn zeventigste verjaardag, in 1933 sterft Kavafis in Alexandrië. De roem kwam voor Kavafis pas na zijn dood, dus postuum. Deels is dat toe te schrijven aan zijn eigen handelswijze. Hij was uiterst terughoudend met de publicatie van zijn gedichten, liet af en toe een enkel gedicht afdrukken in een literair tijdschrift, gaf in eigen beheer enkele bundels met een stuk of twintig gedichten uit en het merendeel van zijn poëzie schonk hij op losse bladen aan zijn beste vrienden.


Thomas Mann


Thomas Mann, de jongere broer van Heinrich Mann, werd geboren op 6 juni 1875 in Lübeck. Hij was de tweede zoon van de graankoopman Thomas Johann Heinrich Mann welke later één van de senatoren van Lübreck werd. Zijn moeder Julia (geboren da Silva-Bruhns) was Duits-Braziliaans van Portugees Kreoolse afkomst. In 1894 debuteerde Thomas Mann met de novelle "Gefallen". Toen Thomas Mann met 21 jaar eindelijk volwassen was en hem dus geld van zijn vaders erfenis toestond - hij kreeg ongeveer 160 tot 180 goldmark per jaar - besloot hij dat hij genoeg had van al die scholen en instituties en werd onafhankelijk schrijver. Kenmerkend voor zijn stijl zijn de ironie, de fenomenale taalbeheersing en de minutieuze detailschildering. Manns reputatie in Duitsland was sterk wisselend. Met zijn eerste roman, Buddenbrooks (1901), had hij een enorm succes, maar door zijn sceptische houding tegenover Duitsland na de Eerste Wereldoorlog veranderde dit volledig. Stelde hij zich tot aan de jaren twintig apolitiek op (Betrachtungen eines Unpolitischen, 1918), meer en meer raakte hij bij het Politiek gebeuren betrokken. Zijn afkeer van het nationaal socialisme groeide, zijn waarschuwingen werden veelvuldiger en heftiger. In 1944 accepteerde hij het Amerikaanse staatsburgerschap. Tussen 1943 en 1947 schreef Mann Doktor Faustus (zie Faust), de roman van de 'Duitse ziel' in de gecamoufleerd geschilderde omstandigheden van de 20ste eeuw. In 1947 bezocht hij voor het eerst sinds de Oorlog Europa, twee jaar later pas Duitsland. In 1952 vertrok hij naar Zwitserland. Op 12 augustus 1955 stierf hij in Zürich. Twintig jaar na zijn dood, in aug. 1975, is zijn literaire nalatenschap geopend: dagboekaantekeningen van 15 maart 1933 tot 29 juli 1955, alsmede notities uit de jaren 1918 tot en met 1921.Belangrijke werken zijn: Der Zauberberg, Der Tod in Venedig, Dokter Faustus , Joseph und seine Brüder en Die Bekenntnisse des Hochstaplers Felix Krull.


Rainer Maria Rilke

Rilke werd op 4 december 1875 geboren in Praag. Hij had al naam gemaakt als dichter met zijn bundels Das Stundenbuch en Das Buch der Bilder, toen hij de literaire wereld versteld deed staan en wereldfaam verwierf met de publicatie van zijn twee delen Neue Gedichte in 1907 en 1908. Hij verzamelde daarin het beste werk uit een van zijn vruchtbaarste periodes, die hij grotendeels doorbracht in Parijs. Rilke was daar diep onder de indruk gekomen van Rodin, bij wie hij een tijdlang in dienst was als particulier secretaris. Rodin, zei hij later, had hem leren kijken. Dit kijken kwam neer op intense concentratie, om het mysterie te kunnen zien 'achter de schijnbare werkelijkheid'. Latere en rijpere werken als Duineser Elegien (1912-1923) en het ronduit schitterende Die Sonette an Orfeus (1924) illustreren Rilkes metafysische visie op het onzegbare, dat haar verwoording vindt in een hermetische muzikale taal. Op 29 december 1926 overlijdt Rilke in het sanatorium in Val-Mont aan de gevolgen van leukemie. Enkele dagen later wordt hij, overeenkomstig zijn wens, begraven op het kerkhof van Raron.


* * * * * * * * * * * * * * * *

| | |
| --- | --- |
| | Over literatuur, gedichten, kunst en cultuur |

23-08-2015

Charles Busch, Albert Alberts, Ilija Trojanow, Willy Russell, Gustav Ernst
De Amerikaanse schrijver en acteur Charles Busch werd geboren op 23 augustus 1954 in New York. Zie ook mijn blog van 23 augustus 2010 en ook alle tags voor Charles Busch op dit blog.
Uit: Psycho Beach Party
« Chicklet, a wholesome All-American teenage girl suffers from a multiple personality syndrome. At the big luau, Starcat, a surfer and a psychology major, hypnotizes her and she reveals the dark secret that has caused her personality to fracture.
CHICKLET
I was so angry with my mother. I wanted to hurt her. I took my brother Frankie's hand and we crossed the street to the playground. There were these awful slum children playing, pounding strange primitive instruments. A sharp breeze caused the wild flowers to have the wizened faces of starving circus clowns. The sky seemed so threatening, as if the clouds were created of demented angels warning me to flee. But I couldn't. I look down and there's a pale green snake slithering along the crack of the pavement, a cooly seductive creature on its way to a lizard ball. This viridian temptress stops to deliver me a message.
A perverse billet-doux that I must disobey my mother. No, no, I can't do that. I love my mother. She's kind and beautiful. The snakes multiply, in a moment, there are reptiles covering the jungle gym making those steel bars as green as grass and terrifyingly alive. And all of them whispering "Go on, go on, go on the swings. Your mother doesn't love you.
She loathes the very sight of you." I looked at my little brother, wearing his red overalls with the little fishes. I said, "Frankie, let's go on the swings. It'll be fun. I don't care what Mama said," He got on the swing and I pushed him. Harder and harder I pushed him until he was soaring into the clouds and that's when I dared him. I dared him, "I bet you can't stay on with no hands." He took me up on the bet and let go, and my wonderful little twin brother, this adorable little boy who loved and trusted me, he flew off the swing and into the outstretched arms of those ghastly angels and I never saw him again until we found his crushed, little body in thedumpster next door!"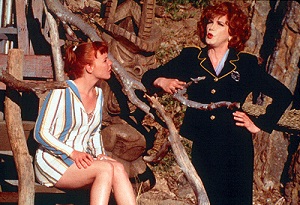 Charles Busch (New York, 23 augustus 1954)
Lauren Ambrose als Chicklet en Charles Busch (r) als Captain Monica Stark in een opvoering in 2000
De Nederlandse schrijver en vertaler Albert Alberts werd op 23 augustus 1911 in Haarlem geboren. Zie ook mijn blog van 23 augustus 2010 en ook alle tags voor Albert Alberts op dit blog.
Uit: Het moeras
'Waarom woont meneer Naman niet meer in het dorp, vroeg ik. Meneer Naman heeft een huis laten bouwen achter het moeras, zei de man, die het woord voerde. Maar waarom achter het moeras, vroeg ik weer. Iedereen zweeg. Zelfs de man, die tot nog toe had gesproken. Eindelijk zei er een hulpeloos: Meneer Naman wilde achter het moeras een huis bouwen.'
(…)
'Ik hoorde stappen achter me en ik draaide me om. In de open deur van zijn huis stond Naman, zijn rechterarm op een dubbelloops geweer. Kijk eens aan, zei Naman.
Dag Naman, zei ik en ik stond op en liep op hem toe.
Ik dacht, ik moest je eens komen opzoeken.
En daar doe je goed aan, zei Naman. Een uitstekend idee, een hartelijk idee.'
(…)
'Iedereen is hier altijd weer weg, zei ik. Ik riep: Naman, de sherry wordt warm. Er kwam geen antwoord. Later vergat ik de sherry. Ik riep: Naman, als je niet gauw komt, is de kruik leeg! Is de kruik warempel al leeg? zei ik tegen mezelf en ik hief de karaf met de jenever naar het licht van de lamp.'
(…)
Ik vroeg: Zeg Naman, hoe heb je de verlichting eigenlijk geregeld? Hè? vroeg Naman verward. Hij liep op dat ogenblik juist van me af en ik had hem blijkbaar midden tussen een paar knikken in gestoord. Het is toch niet donker, zei hij. Het is nog niet zo donker! riep hij nog eens hard. Nee, zeker niet, zei ik, het is nog niet zo donker. Petroleum, zei Naman. Je wilt zeker een borrel, hè? Haha, je wilt natuurlijk een borrel, dat je zo over donker worden begint te praten.' En even verder zegt Naman: 'Het wordt toch donker... Het wordt hier altijd zo verdraaid gauw donker. Waarom ben je ook niet vroeger gekomen?'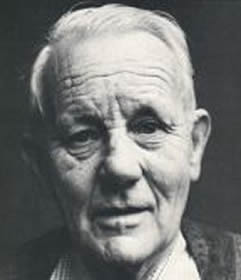 Albert Alberts (23 augustus 1911 – 16 december 1995)
De Duitse schrijver en uitgever Ilija Trojanow werd geboren in Sofia, Bulgarije, op 23 augustus 1965. Zie ook mijn blog van 23 augustus 2010 en ook alle tags voor Ilija Trojanow op dit blog.
Uit:Macht und Widerstand
"Ging früher einer fremd, galt er als sittlich verkommen. Böser Mann, böser kleiner Mann. War's einer aus der Partei, so hieß es, er habe einen Fehler begangen. Unbedacht, kann ja mal passieren. Verführte ein Bonze die Tochter eines Arbeiters, klopften ihm die Genossen auf die Schulter. Du Schlingel du. Und sammelte einer der Oberen Liebschaften wie Orden, wurden seine Verführungskünste bewundert. Das war früher. Heute ist die Moral an den Dollar gekoppelt.
Ein grandioses Zeitalter läuft aus in vollen Touren, und die Wassermelonen, aufgeschnitten am Straßenrand, glänzen wonnevoll. Dem Einfallsreichtum der Verkäufer höchstes Lob: zwei Tropfen Urin in die Melone gespritzt und schon reift sie prall rot, diese Traummelone. Was für eine elegante Lösung, zeitgemäß effizient statt der umständlichen und langwierigen Pfropferei von einst. Mühsam mussten die Altvorderen Schweine mit Tausendfüßlern kreuzen, zur Ankurbelung der Schweinshaxenproduktion. Mitschurin, du Held jeder Tafelrunde, wie ist dir bloß ein rostresistenter Traktor gelungen? Simpel, aber raffiniert, mit der Kartoffel gekreuzt …
Posaunen und Fanfaren sind passé, Hupe und gestreckter Mittelfinger en vogue, die Reifen zu beiden Seiten des Mittelstreifens, im Rückspiegel Überflüssiges, im Straßengraben ein ölverschmiertes Kopftuch, Brocken selbstgebackenen Brots, eine faulige Zwetschge und ein Passat, Baujahr 1977, erworben im Industriegebiet einer westdeutschen Kleinstadt von einem Studenten der Nationalökonomie, der sich im Ausland von mitgeführten Konserven ernährte, ein grüner Variant, der bis vor einer Stunde gute Dienste geleistet hat, ein Relikt aus Mangelzeiten, die Taschen stehen neben dem geöffneten Kofferraum, im Warten geht es weiter. Schade wirklich, dass dieses Jahrhundert sich dem Ende zuneigt. Bleibt denn noch Zeit für eine Reprise, für eine letzte Gelegenheit, den Rotz aus der Nase zu blasen?"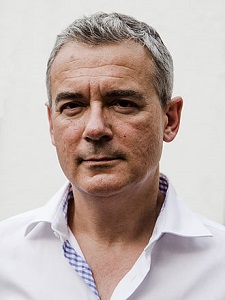 Ilija Trojanow (Sofia, 23 augustus 1965)
De Engelse dichter, schrijver, dramaturg en componist Willy Russell werd geboren op 23 augustus 1947 in Whinston bij Liverpool. Zie ook mijn blog van 23 augustus 2010 en ook alle tags voor Willy Russell op dit blog.
Uit:Blood brothers
"Mrs Johnstone: Mickey. Don't shoot Eddie. He's your brother. You had a twin brother. I couldn't afford to keep both of you. New shoes on the table, take them off… "They say I'm incapable of controllin' the kids I've already got." I'll have a look in the catalogue next week. We'll see what the bikes are like in there. He's gone, he's gone up to heaven, love. "I love the bones of everyone of them." I'd spend it. I'd buy more junk and trash; that's all. I don't want your money. "But like they say at the Welfare, kids can't live on love alone." "couldn't I keep them together for a few more days, please, please, they're a pair, they go together." Mickey: 'Oh thanks, mam. I love y'
(…)
Mickey Johnstone Sammy: 'Look at y' Mickey. What have y' got? Nothin', like me Mam. Where y' takin y' tart for New Year? Nowhere.' Edward – To Mrs Lyons 'I like him more than you.' 'we were born on the same day….that means we can be blood brothers.' 'See this means that we're blood brothers, an' that we always have to stand by each other.' Edward: (awed) 'Pissed off. You say smashing things don't you? Do you know any more words like that? Yeh, I know loads of words like that. Y'know like the "f" word. Mickey: 'there's very little to celebrate, Eddie.' Erm… well, the thing is.. Linda, I've erm.. Linda for Christ's sake will you go out with me? Aah… take no notice. We've been caught loads of times by policemen.. haven't we Linda? Round here if y'ask for a sweet, y'have to ask about twenty million times. "he's feelin' fifteen years older/And his speech is rather slow...you'd think he was dead" "Why didn't you give me away! I could have been... I could have been him!"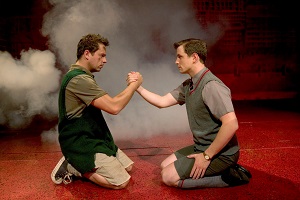 Willy Russell (Whinston, 23 augustus 1947)
Sean Jones en Joel Benedict in een opvoering in St Helens, 2014
De Oostenrijkse schrijver Gustav Ernst werd geboren in Wenen op 23 augustus 1944. Zie ook mijn blog van 23 augustus 2010 en ook alle tags voor Gustav Ernst op dit blog.
Uit: Grundlsee
"Bella ist fünf. Oder vier? Sie ergreift Lilis Hand. Lass sie, sagt meine Frau, sie schläft. Lili schlägt die Augen auf. Sie schläft nicht, sagt Bella. Sie stinkt, sagt John. Meine Frau sagt: Sie muss gewickelt werden. Machst du das?, sagt sie zu mir. Papa muss mich kitzeln, sagt John. Mich auch, sagt Bella und legt sich auf John. Ich kitzle beide. Sie lachen und schlagen um sich. Aufpassen auf Lili, sagt meine Frau. Jetzt passt doch auf Lili auf, sagt sie. John klammert sich an mich. Bella klammert sich an John. Ihr seid mir zu schwer, sage ich, ich krieg keine Luft. Nein, sagt John, wir sind ganz leicht. Ja, sagt Bella, wir fliegen. Und Papa fliegt mit, sagt John. Und Mama auch, sagt Bella. Und Lili bleibt da, sagt John. Nein, sagt Bella, Lili fliegt mit. Lili kommt in mein Körbchen, Lili kommt mit.
John steckt seinen Kopf unter meine Achsel. Bellas Körper klatscht auf meine Brust. Jetzt bin ich bei Papa, sagt sie. Ihr Gesicht ist ganz nah. Sie schaut mir in die Augen und grinst. Ich betrachte ihr Muttermal unter dem rechten Auge: ein winziger Punkt auf einer makellosen Haut. Hier ist es schön warm, sagt John. Hier auch, sagt Bella und drückt ihren Kopf unter mein Kinn. Warum hast du so viele Haare auf der Brust?, sagt sie. Mama, sagt sie, warum hat Papa so viele Haare auf der Brust? Du hast ja auch keine.
Papa, zu mir drehen, sagt John. Nein, sagt Bella, Papa dreht sich zu mir. Sie nimmt meinen Kopf und dreht ihn zu sich. Unfair, sagt John, ich war zuerst, nimmt meinen Kopf und dreht ihn zu sich. Zu dir hat er eh die ganze Zeit geschaut, sagt Bella, nimmt meinen Kopf und dreht ihn zu sich. Ist nicht wahr, sagt John, nimmt meinen Kopf und will ihn zu sich drehen, aber Bella lässt ihn nicht los. Au, sage ich, ihr reißt mir ja den Kopf ab. Lasst doch den Papa in Ruh, sagt meine Frau.
Lili schreit. Was schreit sie denn so, sagt John. Sie muss gewickelt werden, sagt meine Frau. Deswegen muss sie nicht so schreien, sagt er. Du hast auch so geschrien, sagt meine Frau. Ich hab nicht so geschrien, sagt John."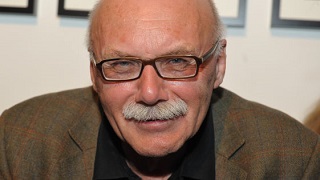 Gustav Ernst (Wenen, 23 augustus 1944)


Zie voor nog meer schrijvers van de 23e augustus ook mijn vorige blog van vandaag.
23-08-2015 om 14:29 geschreven door Romenu

Tags:Charles Busch, Albert Alberts, Ilija Trojanow, Willy Russell, Gustav Ernst, Romenu



Ephraïm Kishon, William Henley, Edgar Lee Masters, Theobald Hock, Andrei Pleşu, Aleksander Grin
De Hongaars/Israëlische schrijver Ephraïm Kishon werd op 23 augustus 1924 in Boedapest geboren. Zie ook mijn blog van 23 augustus 2010 en ook alle tags voor Ephraïm Kishon op dit blog.
Uit:The Silver Frenzy
"I reconnoitered the flat and silver-painted two worn-down door handles, a dripping kitchen tap, and three aluminum saucepans (after the treatment they looked like new), plus the cactus pot and the cactus spines, a few trifles like a shoehorn, an ash tray, two footstools, and the kitchen table.
By then I really wanted to stop, because I felt I was falling from one extreme to the other, but when I saw the paint flaking off my faithful old motorcycle, the least I could do was drag it out onto the porch and highlight its streamlined form. But my tackling the rear chain as well points to a certain deterioration of my mental balance, no doubt brought about by the inhu­man weather. By then I had completely lost control over myself, and as the floor tiles had anyway become covered with a pattern of silver polka dots, it occurred' to me to relieve the monotony of the floor with a checkerboard effect.
After the checkerboard I said, "Now, enough!" But down on my knees in front of the stove, I gave it another coat. Then it occurred to me that it was in bad' taste to paint only two door handles silver, therefore I silver-plated all door and window handles, then devoted a few minutes to the picture frames and made a few changes in the reproduction of the Mona Lisa, dressing her in a silver lame evening gown, which fitted her imbecile smirk much better.
But while painting the sides of the radio set, I realized that my shoes had become covered with silver freckles, which I made disappear under an even layer. The shoes were literally shining, and I am really surprised that nobody has yet thought of making aluminum shoes, especially for wear with dark suits. After silvering the covers of the Encyclopaedia Britannica, I really decided to stop after rejuvenating the lamps, which I did while standing on a ladder. (Funny ladder: I could have sworn it was aluminum, though I knew it was wood!) I painted the light bulbs as well, and as I stood there on top of the. ladder, some paint spilled on the Persian rug, but I was pleasantly surprised to find that the rug had an amazing ability for absorbing silver paint, which proves what gratifying progress kibbutz industry has made".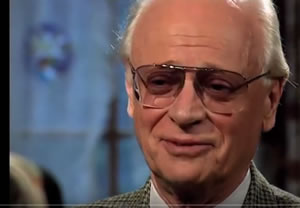 Ephraïm Kishon (23 augustus 1924 – 29 januari 2005)


De Engelse dichter en schrijver William Ernest Henley werd geboren op 23 augustus 1849 in Gloucester. Zie ook alle tags voor William Henley op dit blog en ook mijn blog van 23 augustus 2009.
A Love By The Sea
Out of the starless night that covers me,
(O tribulation of the wind that rolls!)
Black as the cloud of some tremendous spell,
The susurration of the sighing sea
Sounds like the sobbing whisper of two souls
That tremble in a passion of farewell.
To the desires that trebled life in me,
(O melancholy of the wind that rolls!)
The dreams that seemed the future to foretell,
The hopes that mounted herward like the sea,
To all the sweet things sent on happy souls,
I cannot choose but bid a mute farewell.
And to the girl who was so much to me
(O lamentation of this wind that rolls!)
Since I may not the life of her compel,
Out of the night, beside the sounding sea,
Full of the love that might have blent our souls,
A sad, a last, a long, supreme farewell.
Between the dusk of a summer night
Between the dusk of a summer night
And the dawn of a summer day,
We caught at a mood as it passed in flight,
And we bade it stoop and stay.
And what with the dawn of night began
With the dusk of day was done;
For that is the way of woman and man,
When a hazard has made them one.
Arc upon arc, from shade to shine,
The World went thundering free;
And what was his errand but hers and mine --
The lords of him, I and she?
O, it's die we must, but it's live we can,
And the marvel of earth and sun
Is all for the joy of woman and man
And the longing that makes them one.

Invictus
Out of the night that covers me,
Black as the Pit from pole to pole,
I thank whatever gods may be
For my unconquerable soul.
In the fell clutch of circumstance
I have not winced nor cried aloud.
Under the bludgeonings of chance
My head is bloody, but unbowed.
Beyond this place of wrath and tears
Looms but the Horror of the shade,
And yet the menace of the years
Finds, and shall find, me unafraid.
It matters not how strait the gate,
How charged with punishments the scroll.
I am the master of my fate:
I am the captain of my soul.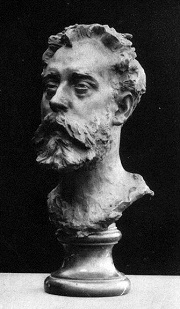 William Henley (23 augustus 1849 – 11 juli 1903)
Borstbeeld door Auguste Rodin, 1886
]De Amerikaanse dichter Edgar Lee Masters werd geboren op 23 augustus 1868 in Garnett, Kansas. Zie ook alle tags voor Edgar Lee Masters op dit blog enook mijn blog van 23 augustus 2009.
George Gray
I have studied many times
The marble which was chiseled for me --
A boat with a furled sail at rest in a harbor.
In truth it pictures not my destination
But my life.
For love was offered me and I shrank from its disillusionment;
Sorrow knocked at my door, but I was afraid;
Ambition called to me, but I dreaded the chances.
Yet all the while I hungered for meaning in my life.
And now I know that we must lift the sail
And catch the winds of destiny
Wherever they drive the boat.
To put meaning in one's life may end in madness,
But life without meaning is the torture
Of restlessness and vague desire --
It is a boat longing for the sea and yet afraid.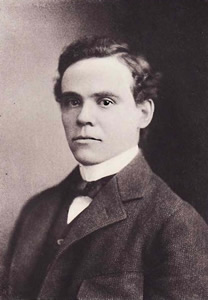 Edgar Lee Masters (23 augustus 1868 – 5 maart 1950)
De Duitse dichter Theobald Hock werd geboren op 23 augustus 1573 in Limbach/Pfalz-Zweibrücken. Zie ook mijn blog van 23 augustus 2010 en ook mijn blog van 23 augustus 2007.
Von Art der Deutschen Poeterey (fragment)
Drumb ist es vil ein schwerer Kunst recht dichten
Die Deutsche Reim alls eben Lateinisch schlichten
Wir mögen neue Reim erdencken
Und auch dran hencken
Die Reim zu lencken.
Niembt sich auch billich ein Poeten nennet
Wer d'Griechisch und Lateinisch Sprach nit kennet
Noch d'Singkunst recht thut riehen
Vil Wort von Griechen
Ins Deutsch her kriechen.
Noch dürffen sich vil Teutsche Poeten rühmen
Sich also schreiben die besser zügen am Riemen
Schmiden ein so hinckets Carmen,
Ohn Fuss und Armen
Das zuerbarmen.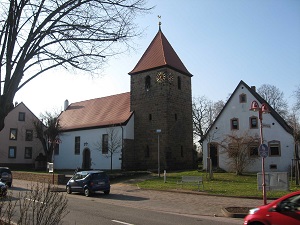 Theobald Hock (23 augustus 1573 - † na 1624)
Elisabeth-Kirche Limbach
De Roemeense essayist, filosoof, kunsthistoricus en politicus Andrei Gabriel Pleşu werd geboren op 23 augustus 1948 in Boekarest. Zie ook mijn blog van 23 augustus 2010 en ook mijn blog van 23 augustus 2007.
Uit: Das Schweigen der Engel (Vertaald door Georg Aesct)
"Ein zweiter Vorteil, den ich mir zunutze zu machen gedenke, besteht darin, daß ich die
Exotik des Themas mit der Exotik meiner Herkunft zu ergänzen vermag: Ich komme aus einem osteuropäischen Land, von dem man im allgemein genausowenig weiß wie von den Engeln. Ein protestantischer Theologe des 19. Jahrhunderts – als die Abkehr von den Mythen schon spektakuläre Formen annahm – meinte, die Engel seien nichts als »metaphysische Fledermäuse«. (Nebenbei bemerkt, der Theologe hieß Hase, in diesem Zusammenhang ein sprechender Name.) Nun, das bestätigt nur meine Zuständigkeit. Ich komme aus Rumänien, gemeinhin bekannt als Land Draculas, also der blutsaugenden Fledermäuse. Ich darf also diese geflügelte Wesen um ein wenig Metaphysik bereichern.
Freilich werden wir die Metaphysik nicht so weit treiben, daß wir gleich zu Anfang vor schwierigen Fragen wie denen nach Zahl und Geschlecht der Engel kapitulieren müssen. Ebensowenig werden wir uns an der von den Kirchenvätern ausgelösten Debatte über die Erschaffung der Engel beteiligen, die in der Genesis an keiner Stelle explizit erwähnt wird. Wir lassen allerdings gelten, daß die Engel, weil sie dem Schöpfer am nächsten stehen, als erste geschaffen worden sein müssen. Auf sie bezieht sich wahrscheinlich der erste Vers der Schöpfungsgeschichte, wo vom »Himmel« (»Am Anfang schuf Gott Himmel und Erde«), oder der dritte Vers, wo vom »Licht« die Rede ist (»Es werde Licht«). Hier geht es eindeutig nicht um das gewöhnliche Licht, das Gott erst am vierten Tage mit der Erschaffung von Sonne und Mond einführen wird. Es geht um ein vorkosmisches Licht, schlicht um den Widerschein des göttlichen Lichts. Oft werden die Engel sowohl in den heiligen Texten als auch in den Kommentaren als »Lichter und Spiegel« des Schöpfers bezeichnet."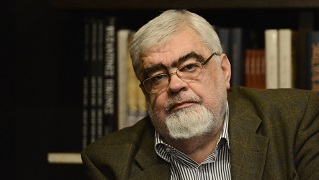 Andrei Pleşu (Boekarest, 23 augustus 1948)
De Russische schrijver Aleksander Grin (eig. Aleksandr Stepanovitsj Grinevski) werd geboren in Vjatka op 23 augustus 1880. Zie ook alle tags voor Aleksander Grin op dit blog en eveneens mijn blog van 23 augustus 2009.
Uit: A Trip (Vertaald door Barry Scherr)
"We," retorted Tonar without turning around, "we businessmen look at things differently. Loafers like you, corrupted by travels and a romantic outlook, admire anyone who plays at being a Harun al-Rashid. To be sure, instead of harassing the speculators who finagle us on the stock market, it is much easier to don a false beard, hang around various dens, and booze it up with petty thieves."
"But if somebody's an interesting person," said Ammon, "then I appreciate him for that alone. You have to appreciate truly interesting people. I've known a lot of them. One, a hermaphrodite, was wed to a man and then, after getting divorced, married a woman. A second, who was once a priest, invented a machine that sang bass; he grew rich, killed a circus snake with his teeth on a bet, kept a harem in Cairo, and now is a cheese merchant. A third is remarkable for being a true phenomenon. He possessed a startling ability to concentrate the attention of all those around him exclusively on himself; everyone was silent in his presence, and only he spoke-a little more intelligence, and he could have done whatever he pleased. A fourth blinded himself of his own volition, so as not to see people. A fifth was a sincere, forty-year-old fool; when people asked him what he was, he answered that he was a fool and laughed. Interestingly, he was neither a madman nor an idiot, but simply a classical fool. A sixth ... the sixth ... is myself."
"Yes?" Tonar asked ironically.
"Yes. I'm against false humility. I have seen a lot during the forty-five years of my life; I have experienced a lot, and I have participated a lot in others' lives."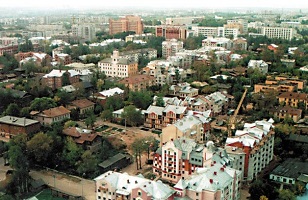 Aleksander Grin (23 augustus 1880 - 8 juli 1932)
Vjatka, tegenwoordig Kirov (oblast Kirov)
23-08-2015 om 14:27 geschreven door Romenu

Tags:Ephraïm Kishon, William Henley, Edgar Lee Masters, Theobald Hock, Andrei Pleş,u, Aleksander Grin, Romenu



| | |
| --- | --- |
| | |



Inhoud blog


| | |
| --- | --- |
| | Dolce far niente, Jacob Israël de Haan, Griet Op de Beeck, Jeroen Theunissen, Annie Proulx, Krijn Peter Hesselink, Willem Arondeus |
| | Dolce far niente, Martin Bril, Rogi Wieg, X.J. Kennedy, Robert Stone, Aubrey Beardsley, Frédéric Mitterrand |
| | Dolce far niente, Tom van Deel, Anneke Brassinga, Etgar Keret, James Rollins, Clemens Meyer, Arno Surminski |
| | Maren Winter, Charles de Coster, Edgar Guest, Tarjei Vesaas, Salvatore Quasimodo, Colin MacInnes |
| | Sylvie Richterová, Ernst-Jürgen Dreyer, Boleslaw Prus, Menno Lievers, Vasili Aksjonov, Jacqueline Susann |
| | Alfred Birney |
| | Mies Bouhuys, Jonathan Coe, Li-Young Lee, Frederik Lucien De Laere, Louis Th. Lehmann, Ogden Nash, Frank McCourt |
| | Marion Pauw, John Dryden, Samuel Richardson, Jerzy Andrzejewski, James Gould Cozzens, Claude Gauvreau, Inigo de Mendoza |
| | Dolce far niente, Hans Andreus, Ulrich Woelk, Marc Degens, Luciano de Crescenzo, Alain Robbe-Grillet, Idea Vilariño |
| | Dolce far niente, Simon Vestdijk, Ted Hughes, V. S. Naipaul, Nis-Momme Stockmann, Jonathan Franzen, Jan Emmens |
| | Dolce far niente, Willen van Toorn, Charles Bukowski, Reiner Kunze, Moritz Rinke, Ferenc Juhász, Justus van Maurik |
| | Sander Kok |
| | Dolce far niente, Nescio, Guillaume van der Graft, Mary Jo Salter, Leonie Ossowski, Daan Zonderland, Jan Campert |
| | Kees Fens, Wolf Wondratschek, Danielle Steel, Erwin Strittmatter, Sir Walter Scott, Thusnelda Kühl |
| | Adriaan Roland Holst, antoine de kom, Atte Jongstra, Amélie Nothomb, Nikolaus Lenau, Tom Perrotta |
| | Justus van Maurik, Thomas Mann, Hans-Ulrich Treichel, Stefano Benni, Marcellus Emants, Naoki Higashida |
| | Remco Campert, Hugh MacDiarmid, Ernst Stadler, Yoshikawa Eiji, Fernando Arrabal, Andre Dubus |
| | Kees van Kooten, Alfred Döblin, Moses Isegawa, Mark Doty, Jerzy Pilch, Elvis Peeters, Michail Zostsjenko, Piet Bakker, René Crevel |
| | Luuk Gruwez, Philip Larkin, Gerrit Kouwenaar, Henk Romijn Meijer, Linn Ullmann, P. L. Travers, Pierre Klossowski, Daniel Keyes, Leonid Andreyev |
| | Jostein Gaarder, Klaus Ebner, Birgit Vanderbeke, Gernot Wolfram, Hieronymus van Alphen, André Demedts, Sara Teasdale, Donald Davidson, Lotte Lentes |
| | John Birmingham, Cees Buddingh', Diana Ozon, Vladimir Sorokin, Michael Roes, Joachim Ringelnatz, Garrison Keillor, Dieter Schlesak, Othon III de Grandson |
| | Dolce far niente, Jason O. Gilbert, Alfred Tennyson |
| | Dolce far niente,Tom Lanoye, Cees van der Pluijm, Pier Paolo Pasolini, Martin Piekar |
| | Hendrik Marsman, Rutger Kopland, Rudi van Dantzig, Percy Bysshe Shelley, Liao Yiwu, Pierre Jarawan |
| | Jan Campert, Rupert Brooke, Radek Knapp, P. D. James, Marica Bodrozic, Mirko Wenig |
| | Jussi Adler-Olsen, James Baldwin, Isabel Allende, Kristine Bilkau, Philippe Soupault, Ernest Dowson, Zoltán Egressy, Caleb Carr, Félix Leclerc |
| | Gerrit Krol, Frans Pointl, Mehis Heinsaar, Ko Un, Edward van de Vendel, Jim Carroll, Juan Filloy, Anne Hébert, Herman Melville |
| | Cees Nooteboom, Wouter Godijn, Grand Corps Malade, Joanne Rowling, Alain Nadaud, Daniel Bielenstein, Hans-Eckardt Wenzel, Ahmed Zitouni, Munshi Premchand |
| | Frans Budé, Patrick Modiano, Maja Lunde, Emily Brontë, Cherie Priest, Pauline van der Lans |
| | Harry Mulisch, Chang-Rae Lee, Thomas Rosenlöcher, Guillermo Martínez, Marja Brouwers, Wolfgang Bittner |
| | Stanley Kunitz, Sten Nadolny, Eyvind Johnson, August Stramm, Walter van den Berg |
| | Remco Campert, Malcolm Lowry, Herman Stevens, Gerard Manley Hopkins, Stephan Sanders, Angélica Gorodischer, Shahyar Ghanbari, John Ashbery, Drew Karpyshyn |
| | Michael Longley, Marijke Höweler, Theodore Dreiser, Hilde Domin, Julien Gracq, Hilaire Belloc, Vladimir Korolenko, Eimear McBride, Graeme C. Simsion |
| | Arthur Japin, Gregoire Delacourt, Anne Provoost, Yves Petry, Aldous Huxley, Nicholas Evans, Chairil Anwar, George Bernard Shaw, Hanya Yanagihara |
| | Lieke Marsman, Sytze van der Zee, Elias Canetti, Max Dauthendey, Jovica Tasevski – Eternijan, Annette Pehnt, Ottokar Kernstock, Albert Knapp, Louise Boege |
| | Robert Graves, Johan Andreas der Mouw, Banana Yoshimoto, Rosemarie Schuder, Katia Mann, Junichirō Tanizaki, Frank Wedekind, Alexandre Dumas père, Betje Wolff |
| | Wilfried de Jong, Mohsin Hamid, Lauren Groff, Frans Erens, Kai Meyer, Thea Dorn, Irina Liebmann |
| | Lisa Alther, Hubert Selby jr., Raymond Chandler, Matthias Spiegel, Tim Reus |
| | Arno Geiger, Susan Hinton, Manu Joseph, Stephen Vincent Benét, Tom Robbins |
| | Maria Janitschek, Oskar Maria Graf, Emma Lazarus, Per Hojholt, Jakob Lorber |
| | Frouke Arns, Ernest Hemingway, Belcampo, Boris Dittrich , Hans Fallada, David Boerljoek |
| | Hans Lodeizen, Henk Hofland, Arie Storm, Uwe Johnson, Simin Behbahāni, Francesco Petrarca, Maurice Gilliams, Erik Axel Karlfeldt, Cormac McCarthy |
| | Otto Julius Bierbaum, Anna Enquist, Gottfried Keller, Lucas Malan, Miltos Sachtouris, Jean-Pierre Faye |
| | Simon Vinkenoog, Steffen Popp, Per Petterson, Elizabeth Gilbert, Alicia Steimberg, Jevgeni Jevtoesjenko, Aad Nuis, William M. Thackeray, Nathalie Sarraute |
| | Martin R. Dean, Rainer Kirsch, Eelke de Jong, Alie Smeding, Paul Lomami Tshibamba, James Purdy, Roger Garaudy, Clara Viebig, Lilian Loke |
| | In Memoriam Anne Golon |
| | Reinaldo Arenas, Georges Rodenbach, Tony Kushner, Anita Brookner, Jörg Fauser |
| | Dag Solstad, Bernard Dimey, Andrea Wolfmayr, Pierre Benoit, Franz Nabl |
| | Ann De Craemer, Jean Christophe Grangé, Driss Chraïbi, Iris Murdoch, Richard Russo, Jacques Rivière, Rira Abbasi |
| | Robert Wohlleben, Heinrich Peuckmann, Walter Benjamin, Clive Cussler, Jacques Derrida, Hammond Innes, Kunikida Doppo |


Gastenboek


Druk op onderstaande knop om een berichtje achter te laten in mijn gastenboek