E-mail mij


Druk op onderstaande knop om mij te e-mailen.


Romenu


Google


Georg Trakl

Georg Trakl werd op 3 februari 1887 in het conducteurshuis aan de Waagplatz 2 in Salzburg geboren. Zijn vader, Tobias Trakl, was een handelaar in ijzerwaren en zijn moeder, die ook psychische problemen had, was Maria Catharina Trakl, (meisjesnaam Halik). Voorts had hij nog drie broers en drie zussen. Margarethe (doorgaans Grethe genoemd) stond hem het naast, zelfs zodanig dat sommigen een incestueuze verhouding vermoeden. Zijn jeugd bracht hij door in Salzburg. Vervolgens bezocht hij van 1897 tot 1905 het humanistische gymnasium. Om toch een academische opleiding te kunnen volgen, werkte hij tot 1908 in de praktijk bij een apotheker. Sommigen vermoedden dat hij dit vooral deed om zichzelf opiaten te kunnen verschaffen. Bij het uitbreken van WO I werd Trakl als medicus naar het front in Galicië (heden ten dage in Oekraïne en Polen) gestuurd. Zijn gemoedsschommelingen leidden tot geregelde uitbraken van depressie, die verergerd werden door de afschuw die hij voelde voor de verzorging van de ernstig verwonde soldaten. De spanning en druk dreven hem ertoe een suïcidepoging te ondernemen, welke zijn kameraden nochtans verhinderden. Hij werd in een militair ziekenhuis opgenomen in Kraków, alwaar hij onder strikt toezicht geplaatst werd.Trakl verzonk daar in nog zwaardere depressies en schreef Ficker om advies. Ficker overtuigde hem ervan dat hij contact moest opnemen met Wittgenstein, die inderdaad op weg ging na Trakls bericht te hebben ontvangen. Op 4 november 1914, drie dagen voordat Wittgenstein aan zou komen, overleed hij echter aan een overdosis cocaïne


Paul Celan

Paul Celan werd onder de naam Paul Antschel op 23 november 1920 geboren in Czernowitz, toentertijd de hoofdstad van de Roemeense Boekovina, nu behorend bij de Oekraïne. Paul Celans ouders waren Duitssprekende joden die hun zoon joods opvoedden en hem naar Duitse christelijke scholen stuurden. In 1942 werden Celans ouders door de Duitse bezetter naar een werkkamp gedeporteerd en daar vermoord. Hijzelf wist aanvankelijk onder te duiken, maar moest vanaf juli 1942 in een werkkamp dwangarbeid verrichten. Celan overleefde de oorlog. Via Boekarest en Wenen vestigde Celan zich in 1948 in Parijs. Daar was hij werkzaam als dichter, vertaler en doceerde hij aan de prestigieuze Ecole Normale Supérieure. Vermoedelijk op 20 april 1970 beëindigde hij zijn leven zelf door in de Seine te springen.


Gerard Reve

Gerard Reve over: Medearbeiders "God is in de mensen, de dieren, de planten en alle dingen - in de schepping, die verlost moet worden of waaruit God verlost moet worden, door onze arbeid, aangezien wij medearbeiders van God zijn." Openbaring "Tja, waar berust elk godsbegrip op, elke vorm van religie? Op een openbaring, dat wil zeggen op een psychische ervaring van zulk een dwingende en onverbiddelijke kracht, dat de betrokkene het gevoel heeft, niet dat hij een gedachte of een visioen heeft, maar dat een gedachte gedachte of visioen hem bezit en overweldigt."


Simon Vestdijk
Simon Vestdijk (Harlingen, 17 oktober 1898 – Utrecht, 23 maart 1971) was een Nederlands romancier, dichter, essayist en vertaler. Zijn jeugd te Harlingen en Leeuwarden beschreef hij later in de Anton Wachter-cyclus. Van jongs af aan logeerde hij regelmatig bij zijn grootouders in Amsterdam, waar hij zich in 1917 aan de Universiteit van Amsterdam inschrijft als student in de medicijnen. Tijdens zijn studie die van 1917 tot 1927 duurde, leerde hij Jan Slauerhoff kennen.Tot 1932 is hij als arts in praktijken door heel Nederland werkzaam. In 1932 volgt zijn officiële schrijversdebuut met de uitgave van de bundel Verzen in De Vrije Bladen. Doorslaggevend voor Vestdijks uiteindelijke keuze voor de literatuur is zijn ontmoeting in 1932 met Eddy Du Perron en Menno ter Braak. Deze ontmoeting had tot resultaat dat hij redactielid werd van het tijdschrift Forum Kort daarop, in 1933, wordt zijn eerste novelle, De oubliette, uitgegeven. In hetzelfde jaar schrijft hij Kind tussen vier vrouwen, dat, eerst geweigerd door de uitgever, later de basis zal vormen voor de eerste drie delen van de Anton Wachter-romans. In 1951 ontvangt Vestdijk de P.C. Hooftprijs voor zijn in 1947 verschenen roman De vuuraanbidders. In 1957 wordt hij voor het eerst door het PEN-centrum voor Nederland voorgedragen voor de Nobelprijs voor de Literatuur, die hij echter nooit zal krijgen. Op 20 maart 1971 wordt hem de Prijs der Nederlandse Letteren toegekend, maar voor hij deze kan ontvangen overlijdt hij op 23 maart te Utrecht op 72-jarige leeftijd. Vestdijk was auteur van ca. 200 boeken. Vanwege deze enorme productie noemde de dichter Adriaan Roland Holst hem 'de man die sneller schrijft dan God kan lezen'. Andere belangrijke boeken van Simon Vestdijk zijn: "Kind van stad en land" (1936), "Meneer Visser's hellevaart" (1936), "Ierse nachten" (1946), "De toekomst de religie" (1947), "Pastorale 1943" (1948), "De koperen tuin" (1950), "Ivoren wachters" (1951), "Essays in duodecimo" (1952) en "Het genadeschot" (1964).


K.P. Kavafis

K.P. Kavafis werd als kind van Griekse ouders, afkomstig uit Konstantinopel, geboren in 1863 in Alexandrië (tot vandaag een Griekse enclave) waar hij ook het grootste deel van zijn leven woonde en werkte. Twee jaar na de dood van zijn vader verhuist het gezin in 1872 naar Engeland om na een verblijf van vijf jaar naar Alexandrië terug te keren. Vanwege ongeregeldheden in Egypte vlucht het gezin in 1882 naar Konstantinopel, om na drie jaar opnieuw naar Alexandrië terug te gaan. In de jaren die volgen maakt Kavafis reizen naar Parijs, Londen en in 1901 zijn eerste reis naar Griekenland, in latere jaren gevolgd door nog enkele bezoeken. Op de dag van zijn zeventigste verjaardag, in 1933 sterft Kavafis in Alexandrië. De roem kwam voor Kavafis pas na zijn dood, dus postuum. Deels is dat toe te schrijven aan zijn eigen handelswijze. Hij was uiterst terughoudend met de publicatie van zijn gedichten, liet af en toe een enkel gedicht afdrukken in een literair tijdschrift, gaf in eigen beheer enkele bundels met een stuk of twintig gedichten uit en het merendeel van zijn poëzie schonk hij op losse bladen aan zijn beste vrienden.


Thomas Mann


Thomas Mann, de jongere broer van Heinrich Mann, werd geboren op 6 juni 1875 in Lübeck. Hij was de tweede zoon van de graankoopman Thomas Johann Heinrich Mann welke later één van de senatoren van Lübreck werd. Zijn moeder Julia (geboren da Silva-Bruhns) was Duits-Braziliaans van Portugees Kreoolse afkomst. In 1894 debuteerde Thomas Mann met de novelle "Gefallen". Toen Thomas Mann met 21 jaar eindelijk volwassen was en hem dus geld van zijn vaders erfenis toestond - hij kreeg ongeveer 160 tot 180 goldmark per jaar - besloot hij dat hij genoeg had van al die scholen en instituties en werd onafhankelijk schrijver. Kenmerkend voor zijn stijl zijn de ironie, de fenomenale taalbeheersing en de minutieuze detailschildering. Manns reputatie in Duitsland was sterk wisselend. Met zijn eerste roman, Buddenbrooks (1901), had hij een enorm succes, maar door zijn sceptische houding tegenover Duitsland na de Eerste Wereldoorlog veranderde dit volledig. Stelde hij zich tot aan de jaren twintig apolitiek op (Betrachtungen eines Unpolitischen, 1918), meer en meer raakte hij bij het Politiek gebeuren betrokken. Zijn afkeer van het nationaal socialisme groeide, zijn waarschuwingen werden veelvuldiger en heftiger. In 1944 accepteerde hij het Amerikaanse staatsburgerschap. Tussen 1943 en 1947 schreef Mann Doktor Faustus (zie Faust), de roman van de 'Duitse ziel' in de gecamoufleerd geschilderde omstandigheden van de 20ste eeuw. In 1947 bezocht hij voor het eerst sinds de Oorlog Europa, twee jaar later pas Duitsland. In 1952 vertrok hij naar Zwitserland. Op 12 augustus 1955 stierf hij in Zürich. Twintig jaar na zijn dood, in aug. 1975, is zijn literaire nalatenschap geopend: dagboekaantekeningen van 15 maart 1933 tot 29 juli 1955, alsmede notities uit de jaren 1918 tot en met 1921.Belangrijke werken zijn: Der Zauberberg, Der Tod in Venedig, Dokter Faustus , Joseph und seine Brüder en Die Bekenntnisse des Hochstaplers Felix Krull.


Rainer Maria Rilke

Rilke werd op 4 december 1875 geboren in Praag. Hij had al naam gemaakt als dichter met zijn bundels Das Stundenbuch en Das Buch der Bilder, toen hij de literaire wereld versteld deed staan en wereldfaam verwierf met de publicatie van zijn twee delen Neue Gedichte in 1907 en 1908. Hij verzamelde daarin het beste werk uit een van zijn vruchtbaarste periodes, die hij grotendeels doorbracht in Parijs. Rilke was daar diep onder de indruk gekomen van Rodin, bij wie hij een tijdlang in dienst was als particulier secretaris. Rodin, zei hij later, had hem leren kijken. Dit kijken kwam neer op intense concentratie, om het mysterie te kunnen zien 'achter de schijnbare werkelijkheid'. Latere en rijpere werken als Duineser Elegien (1912-1923) en het ronduit schitterende Die Sonette an Orfeus (1924) illustreren Rilkes metafysische visie op het onzegbare, dat haar verwoording vindt in een hermetische muzikale taal. Op 29 december 1926 overlijdt Rilke in het sanatorium in Val-Mont aan de gevolgen van leukemie. Enkele dagen later wordt hij, overeenkomstig zijn wens, begraven op het kerkhof van Raron.


* * * * * * * * * * * * * * * *

| | |
| --- | --- |
| | Over literatuur, gedichten, kunst en cultuur |

27-12-2015

Bernard Wesseling, Édouard Nabe, Wendy Coakley-Thompson, Louis de Bourbon, Bob Flanagan, Malin Schwerdtfeger
De Nederlandse dichter en schrijver Bernard Wesseling werd geboren in Amsterdam op 27 december 1978. Zie ook alle tags voor Bernard Wesseling op dit blog.
Naar de daken
Als ik opkijk is het nacht.
De maan verschijnt, het is die uit de kindertijd:
pips maar bont gemutst. Nu dwaalt mijn blik
naar mijn werkeloze handen als gaf een herinnering af.
Had ik al gezegd dat ik geen ondragelijk geheim heb?
Soms waan ik me onderwerp van twist tussen deze of gene listige goden.
Mijn onbegrip een ode aan hun almacht,
als ik dat eens durfde geloven. Dan weer denk ik de holle lach
van de alleman te horen, maar het blijkt slechts de wereld
van de verrekijk en de uitgekiende gein van elkaar opzettelijk
verkeerd begrijpen. Niets doet minder pijn of het is doodgeboren.
Inenen wens ik mijn vod van een gemoed uitgeslagen
en ik vraag me af: wat wacht ons op het dak?
Welke overheerlijke vloek rijpt daar in de sferen?
Naar de daken ja! En dan maar wachten tot morgen de luchten
van postmodern blauw – het oude grijs – naar een trouwer blauw
verschieten en mij de staar wegnemen, in het kraaiennest
van de antenne gezeten, want op mijn plek
ben ik de vogel in de krok zijn bek en
het is begonnen te hongeren.
Stomme vogel
Ik had me teruggetrokken om ergens op te mediteren,
waarop weet ik niet meer. Toen hij me eindelijk belde.
Ik zei dat ik me gevangen voelde in deze kersenboomgaard
– hij zei dat het hem niks verbaasde – en er een joekel
van een boom was hier, met een net erover waar
een vogel in vastzat die zich vol had gevreten van de
kersen en nu onder het net uit wilde maar niet kon,
hoe ik ook probeerde te helpen door het net te lichten.
Ik was almaar moe. In mijn hoofd deden namen de
ronde, gezichten ook. Wat ik nodig had, ik kon er niet
opkomen. Wat ik niet nodig had, ik zag het overal.
In de smalende groene velden, in de kersen rondom
de bomen die de geur van likeur verspreidden.
Er was een betekenisloze stilte.
Hij zei: en je weet het, altijd een steen los in
de muur achterlaten voor mij.

Bernard Wesseling (Amsterdam, 27 december 1978)
De Franse dichter, schrijver, schilder en musicus Marc-Édouard Nabe (eig. Alain Zannini) werd geboren in Marseille op 27 december 1958. Zie ook alle tags voor Edouard Nabe op dit blog.
Uit: Au régal des vermines
«J'ai vécu toute mon enfance devant des fouilles : de ma fenêtre je plongeais sur un chantier : toute la journée des types en tricot de peau harcelaient la caillasse. Je pensais à un bagne. En quelques années, ils ont dégagé tout un forum, des colonnes, quelques statues au marteau-piqueur... Il faut écrire son premier livre au marteau-piqueur... C'est ainsi que Sa Grâce la Littérature peut s'avancer dans les rubans, les étendards, s'enfoncer dans le terrain vague, parmi les Arabes, caresser les nuques comme un murmure ému... Je ne décorerai pas mes livres. Pas question de leur trouver une forme. Une belle robe attrayante croulant sous les pompons. Hors de question de m'enfiorituriner élégamment. La prétention et la seule, c'est bien cette mise en forme, les détours de la composition, les travaux... Exactement comme si c'était de la cuisine. Toutes ces épices dedans pour que ce soit digeste (ou non). Travail mâché. Sinistre et cynique puérilité ! Il faut aller tout droit, de moi à vous, sans déformation. On doit retrouver l'univers de l'écrivain du début à la fin, dans une seule phrase, la première venue. Ceux qui cherchent la forme, c'est que leur écriture n'est pas vitale pour eux : ils ne dépendent pas d'elle. Elle ne les fait pas marcher Ils veulent la maîtriser au contraire, la dompter et non la laisser intacte, sauvage, salope de griffes, surprenante pour tout dire ! Se laisser entraîner par elle dans sa brutalité, dans la jungle, bambouler ensemble parmi les bambous bouffis de lianes !...»

Marc-Édouard Nabe (Marseille, 27 december 1958)
De Amerikaanse schrijfster Wendy Coakley-Thompson werd geboren op 27 december 1966 in Brooklyn, New York. Zie ook alle tags voor Wendy Coakley-Thompson op dit blog.
Uit: Writing While Black
"So, they're acquiring?"
"Yes!" Meghan squealed. "They're looking for new product to publish in both traditional and electronic formats. They want new, fresh, edgy stuff. Immediately, I thought about you."
Yeah, me. I'm fresh and edgy. "You thought about me."
"Of course, I thought about you!"
"So, you're thinking of pitching him A Thousand Churches?"
Crickets…
Finally, Meghan spoke. "No sweetie, after twenty rejections, you've got to let that one breathe. We can go out with it again later. It's all about timing."
Christina deflated. Her mind took her back to last night, before she drowned her sorrows in martinis and champagne.
"What then?" she asked, dejected.
"I want you to send me whatever you've got," Meghan said. "It doesn't even have to be complete. Just three chapters, an outline for the rest of the book, and a proposal for how to sell it and why it's different from other books. You're a lawyer. Make the best argument you can that's going to make them want to acquire your book. Do you have anything you can send me by Monday?"
Christina was poised to say no when she remembered. The treatment that four Mayflower martinis built was residing on her laptop in the living area. The treatment where she masqueraded as a white woman to tell the story of white women. Something about the whole affair left a bad taste in her mouth.
But the other part of her was hearing none of that. Do it. What do you have to lose?
Christina scratched her head. "Well, I do have a little something I've been working on," she said, hesitant. "It's different though."
"Different is good, Christina," Meghan assured her. "I want to see different."
"I don't know…"

Wendy Coakley-Thompson (New York, 27 december 1966)


De Nederlandse dichter Louis de Bourbon werd geboren in Renkum op 27 december 1908. Zie ook alle tags voor Louis de Bourbon op dit blog.
In memoriam matris
Ik kan u niet geheel meer samenvinden
- de winden woeien door mijn hoofd -
hier is uw naam, uw beeld is ginder
en uwe geuren zijn mij gansch ontroofd.

Onder wat hooge, tengre boomen is uw graf,
maar daar is niet wat ik aan u beminde
en wat ik nimmermeer zal vinden
voor ook mijn lichaam rusten zal in 't graf.
De open wereld

Nu ligt de wereld open tot de kern
en schemering verbloedt aan alle wegen
een witte wolk hangt slapend aan een ster;
dit is het uur dat alles wordt beschreven.

Sluit nu de luiken van het donker huis:
wanneer de ziel der dingen wordt geboren
trekt ieder zich terug in d'eigen kluis
om naar het zingend hart te hooren.

Louis de Bourbon (27 december 1908 – 8 januari 1975)


De Amerikaanse schrijver en optredend artiest Bob Flanagan werd geboren op 26 december 1952 in New York. Zie ook alle tags voor Bob Flanagan op dit blog.
Why (Fragment)
because I'm attracted to it; because I'm addicted to it; because endorphins in the brain are like a natural kind of heroin; because I learned to take my medicine; because I was a big boy for taking it; because I can take it like a man; because, as someone once said, HE'S GOT MORE BALLS THAN I DO, because it is an act of courage; because it does take guts; because I'm proud of it; because I can't climb mountains; because I'm terrible at sports; because NO PAIN, NO GAIN; because SPARE THE ROD AND SPOIL THE CHILD; BECAUSE YOU ALWAYS HURT THE ONE YOU LOVE.

Bob Flanagan (27 december 1952 – 4 januari 1996)
Cover
De Duitse schrijfster Malin Schwerdtfeger werd geboren op 27 december 1972 in Bremen. Zie ook mijn blog van 27 december 2008. Zie ook alle tags voor Malin Schwerdtfeger op dit blog.
Uit: Café Saratoga
"Bei dem Gedanken an eine lange Fahrt durch das andere Deutschland bekam ich feuchte Hände und wollte das Lenkrad nicht mehr loslassen, bis wir die Grenze passiert hätten.
An der blauen Tankstelle war ich abgefahren, weil ich noch einmal in Bundes hatte pinkeln wollen, und auch Jane hatte ich noch ein letztes Mal auf die Toilette geschickt, denn ich wollte nicht mitten im anderen Deutschland anhalten müssen.
Das war ich Tata und Bocian schuldig, die mir eingeschärft hatten, diese Straße niemals zu verlassen. Es sei eine Straße ohne Links und Rechts, hatten sie gesagt.
Ich drehte am Lenkrad, wie es Autofahrer in alten Filmen tun, Lilian Harvey am Steuer, daneben Willy Fritsch, im Hintergrund flimmert ein unscharfer Film von der Landschaft, und jemand wackelt am Auto.
»Bei dir fühle ich mich so sicher«, sagte Jane. Der Mirafiori schlingerte. »Autofahren, Autofahren ist die größte Schwäche jeder kleinen Frau«, sang Jane, »und es träumen alle Mägdelein heute schon von einem Führerschein.« Jane sang, um mich wach und bei Laune zu halten, Jane hatte eine Dreißiger-Jahre-Stimme, dünn und hell wie ihre Haare, und seit dem
Tankstellenklo sang sie mir ein Medley aus »Die drei von der Tankstelle«, bis weit in das andere Deutschland hinein.
»Ein wunderbarer Film«, sagte Jane. »Willy Fritsch und Heinz Rühmann, und niemand kennt den Dritten, obwohl er der Sexieste ist und der Einzige, der singen und tanzen kann.«
Jane langweilte sich und wollte spielen, also spielte sie Waswürdest-du-nehmen-wenn-du-was-nehmen-müsstest."

Malin Schwerdtfeger (Bremen, 27 december 1972)
Bremen
Zie voor nog meer schrijvers van de 27e december ook mijn vorige twee blogs van vandaag.
27-12-2015 om 18:15 geschreven door Romenu

Tags:Bernard Wesseling, Édouard Nabe, Wendy Coakley-Thompson, Louis de Bourbon, Bob Flanagan, Malin Schwerdtfeger, Romenu



Mariella Mehr, Markus Werner, Mirza Ghalib, Carl Zuckmayer
De Zwitserse dichteres en schrijfster Mariella Mehr werd geboren op 27 december 1947 in Zürich. Zie ook alle tags voor Mariella Mehr op dit blog.
Uit: Angeklagt
"Ich sage das nicht, weil ich die Absicht habe, Sie
zu belügen. Aber ein bisschen Spiel sei mir erlaubt und Erinnerungen, das wissen Sie, sind unberechenbar.
Nehmen wir zum Beispiel mein Vaterhaus. Eins, das man wirklich so nennen darf, denn es wurde von meinem Vater eigenhändig erbaut. Zu groß für eine Kleinfamilie. Vier Stockwerke, die Mansarde mitgerechnet. Ich kann mich nur noch an die Küche, den unbewohnten Salon, so nannte ihn meine Mutter, an das elterliche Schlafzimmer, an meines und an die Mansarde erinnern.
An die Mansarde.
Seltsam, sich an eine Mansarde erinnern zu wollen, nicht wahr? An eine wie die unsere, an der nichts Nennenswertes zu sehen ist.
Vater baute das Haus vor meiner Geburt. Um das Haus wucherte eine hohe Buchsbaumhecke. Innerhalb des Geheges ein Gemüsegarten, Spalierbirnen an der Hausmauer, ein Rosenstrauch. Lachsfarbene Blüten. Jedes Jahr ein paar weniger."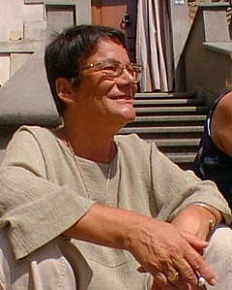 Mariella Mehr (Zürich, 27 december 1947)

De Zwitserse schrijver Markus Werner werd geboren op 27 december 1944 in Eschlikon (Kanton Thurgau). Zie ook alle tags voor Markus Werner op dit blog.
Uit: Bis bald
"Blind war ich nur sekundenlang, der Vorhang hat sich rasch gehoben: Der Bus fuhr bereits, vorne beim Reiseleiter stand ein junger Mann in Shorts, der Reiseleiter schwenkte sein Ticket und sprachüber Mikrophon auf ihn ein, entschlossen, sich vor der Busladung erneut zu profilieren. Ich bekam mit, daß der Mann Amerikaner war, weder Deutsch noch Französisch verstand und also in Kauf nehmen mußte, den Erläuterungen des Fremdenführers nicht folgen zu können. Den Amerikaner schien dieser Sachverhalt, falls er ihn faßte, nicht zu quälen, jedenfalls sagte er zweimal okay und zweimal no problem, kam nach hinten und setzte sich neben mich. Er gab mir die Hand und stellte sich vor, Grünberg, Ohio. Ich hatte noch nie einen Amerikaner stottern gehört, Grünberg stotterte und gefiel mir, aber ich war zu wenig konzentriert, um ein Gespräch zu führen, ich fühlte mich ungut und mußte oft gähnen, auch begann der Reiseleiter, sobald wir auf der Hauptstraße waren, mit seinen zweisprachigen Ausführungen. Er stellte zuerst sich selber vor, wahrscheinlich als Ali, Mohamed oder Farouk, dann die tunesische Geschichte im Abriß, und Grünberg, die Hände über dem Geschlecht gefaltet, schlief ein, zuckte, pendelte und kam an meiner Schulter zur Ruhe.Es störte mich kaum, mich störte einzig das =Geschwätz des Reiseleiters, der zwar vorzüglich Deutsch und Französisch sprach, aber alles so mechanisch hersagte, wie man nur tausendmal Gesagtes sagen kann."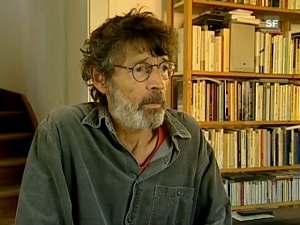 Markus Werner (Eschlikon, 27 december 1944)
De Indische dichter Mirza Ghalib (eigenlijk Asadullah Baig Khan) werd geboren op 27 december 1796 in Agra. Zie ook alle tags voor Mirza Ghalib op dit blog.
A Thousand Desires
Thousands of desires, each worth dying for...
Many of them I have realized...yet I yearn for more...
Why should my killer (lover) be afraid? No one will hold her responsible
For the blood which will continuously flow through my eyes all my life
We have heard about the dismissal of Adam from Heaven,
With a more humiliation, I am leaving the street on which you live...
Oh tyrant, your true personality will be known to all
If the curls of my hair slip through my turban!
But if someone wants to write her a letter, they can ask me,
Every morning I leave my house with my pen on my ear.
In that age, I turned to drinking (alcohol)
And then the time came when my entire world was occupied by alcohol
From whom I expected justice/praise for my weakness
Turned out to be more injured with the same cruel sword
When in love, there is little difference between life and death
We live by looking at the infidel who we are willing to die for
Put some pressure on your heart to remove that cruel arrow,
For if the arrow comes out, so will your heart...and your life.
For god's sake, don't lift the cover off any secrets you tyrant
The infidel might turn out to be my lover!
The preacher and the bar's entrance are way apart
Yet I saw him entering the bar as I was leaving!
Thousands of desires, each worth dying for...
Many of them I have realized...yet I yearn for more.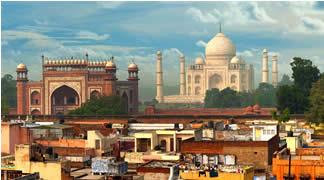 Mirza Ghalib (27 december 1796 – 15 februari 1869)
Agra
De Duitse schrijver Carl Zuckmayer werd op 27 december 1896 geboren in Nackenheim am Rhein. Zie ook alle tags voor Carl Zuckmayer op dit blog.
Ich habe Angst vor dem Tod


Ich habe Angst vor dem Tod
Bein Einschlafen denke ich manchmal:
was wird mit mir sein, wenn ich nicht mehr aufwache?
Ich denke mir oft,
daß ich vor der Geburt
von meiner Mutter umgeben war,
in ihrem Leib, ohne sie zu kennen.
Dann brachte sie mich zur Welt,
und ich kenne sie nun und lebe mit ihr.
So, glaube ich ,
sind wir als Lebende von Gott umgeben,
ohne ihn zu erkennen.
Wenn wir sterben,
werden wir ihn erfahren,
so wie ein Kind seine Mutter,
und mit ihm sein.
Warum soll ich den Tod fürchten?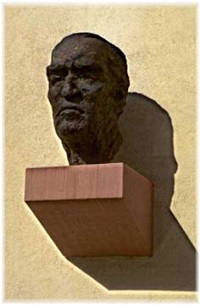 Carl Zuckmayer (27 december 1896 – 18 januari 1977)
Borstbeeld in Nackenheim
Zie voor nog meer schrijvers van de 27e december ook mijn vorige blog van vandaag
27-12-2015 om 17:46 geschreven door Romenu

Tags:Markus Werner, Mariella Mehr, Mirza Ghalib, Carl Zuckmayer, Romenu



Louis Bromfield, Wilfrid Sheed, Charles Olson, Serafín Estébanez Calderón, Klaus Hoffer
De Amerikaanse schrijver Louis Bromfield werd geboren op 27. Dezember 1896 in Mansfield, Ohio. Zie ook alle tags voor Louis Bromfield op dit blog.
Uit: Early Autumn
"There was a ball in the old Pentland house because for the first time in nearly forty years there was a young girl in the family to be introduced to the polite world of Boston and to the elect who had been asked to come on from New York and Philadelphia. So the old house was all bedizened with lanterns and bunches of late spring flowers, and in the bare, white-painted, dignified hallway a negro band, hidden discreetly by flowers, sat making noisy, obscene music.
Sybil Pentland was eighteen and lately returned from school in Paris, whither she had been sent against the advice of the conservative members of her own family, which, it might have been said, included in its connections most of Boston.
Already her great-aunt, Mrs. Cassandra Struthers, a formidable woman, had gone through the list of eligible young men - the cousins and connections who were presentable and possessed of fortunes worthy of consideration by a family so solidly rich as the Pentlands. It was toward this end that the ball had been launched and the whole countryside invited, young and old, Spry and infirm, middle-aged and dowdy-toward this end and. with the idea of showing the world that the family had lost none of its prestige for all the lack of young people in its ranks. For this prestige had once been of national proportions, though now it had shrunk until the Pentland name was little known outside New England.
Rather, it might have been said that the nation had run away from New England and the Pentland family, leaving it stranded and almost forgotten by the side of the path which marked an unruly, almost barbaric progress away from all that the Pentland family and the old house represented.
Sybil's grandfather had seen to it that there was plenty of champagne; and there were tables piled with salads and cold lobster and sandwiches and hot chicken in chafing-dishes. It was as if a family whose whole history had been marked by thrift and caution had suddenly cast to the winds all semblance of restraint in a heroic gesture toward splendor."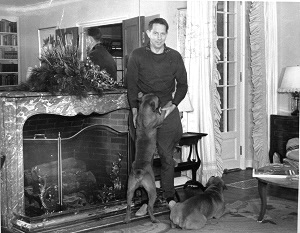 Louis Bromfield (27 december 1896 – 18 maart 1956)
De Amerikaanse schrijver en essayist Wilfrid Sheed werd geboren op 27 december 1930 in Londen. Zie ook alle tags voor Wilfrid Sheed op dit blog.
Uit: The House That George Built
"Well, just because everybody was doing it didn't make it right. But remember: There was no other living music around except the music of the streets; there were no radios or records, or even talking pictures. Unless your parents took you to the theater, like Jerome Kern's, or to concerts, like no one I can think of, "good" music only existed in the form of hieroglyphs on a page, which meant that in effect it was a dead language, and a growing child could not survive on dead languages alone. So they listened instead to the sounds that seeped out of the vaudeville house rear windows and under the doors of taverns, and to the riffs of the barrel organs and ice cream trucks playing "Nola" and "The Whistler and His Dog," and from the upstairs windows of the tenements themselves, where seditious neighbors had actually acquired the latest sheet music and couldn't wait to bang it out on their new pianos, for the rest of the community to swing to and curse.
But perhaps the most effective medium for spreading the new music around were the average absentminded whistlers and hummers whose names were legion in those days, and still semi-legion when I was growing up in the 1940s and '50s. In fact, I have a vague feeling I was one myself. Anyway, you had little choice about it. If you knew the music, you whistled it, as if all the backed-up melody in your head was forcing its way out through your mouth like steam from a kettle."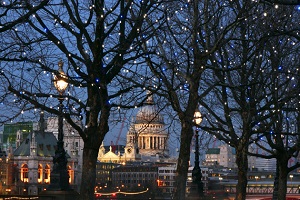 Wilfrid Sheed (27 december 1930 – 19 januari 2011)
Londen in Kersttijd
De Amerikaanse dichter Charles Olson werd geboren op 27 december 1910 in Worcester, Massachusetts. Zie ook alle tags voor Charles Olson op dit blog.,
The Kingfishers
2
I thought of the E on the stone, and of what Mao said
la lumiere"
but the kingfisher
de l'aurore"
but the kingfisher flew west
est devant nous!
he got the color of his breast
from the heat of the setting sun!

The features are, the feebleness of the feet (syndactylism of the 3rd & 4th digit)
the bill, serrated, sometimes a pronounced beak, the wings
where the color is, short and round, the tail
inconspicuous.

But not these things were the factors. Not the birds.
The legends are
legends. Dead, hung up indoors, the kingfisher
will not indicate a favoring wind,
or avert the thunderbolt. Nor, by its nesting,
still the waters, with the new year, for seven days.
It is true, it does nest with the opening year, but not on the waters.
It nests at the end of a tunnel bored by itself in a bank. There,
six or eight white and translucent eggs are laid, on fishbones
not on bare clay, on bones thrown up in pellets by the birds.

On these rejectamenta
(as they accumulate they form a cup-shaped structure) the young are born.
And, as they are fed and grow, this nest of excrement and decayed fish becomes
a dripping, fetid mass

Mao concluded:
nous devons
nous lever
et agir!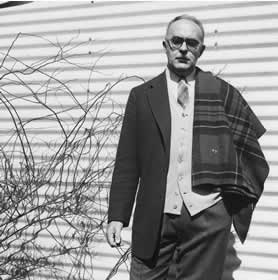 Charles Olson (27 december 1910 – 10 januari 1970)
De Spaanse schrijver Serafín Estébanez Calderón werd geboren op 27 december 1799 in Málaga. Zie ook alle tags voor Serafín Estébanez Calderón op dit blog.
Uit: An Andalusian Duel (Vertaald door Emilia Pardo-Bazan)
"I will strike higher; but let us go on."
"Take care of my chest, it was always weak."
"Then just tell me, friend, where am I to sound or tap you?"
"My dear Balbeja, there's always plenty of time and space to hack at a man; I have here on my left arm a wen, of which you can make meat as much as you like."
"Here goes for it," said Balbeja, and he hurled himself like an arrow; the other warded off the thrust with his cloak, and both, like skilful penmen, began again tracing S's and signatures in the air with dashes and flourishes without, however, raising a particle of skin.
I do not know what would have been the end of this onslaught, since my venerable, dry, and shriveled person was not suitable for forming a point of exclamation between two combatants; and the tavern-keeper troubled so little about what was happening that he drowned the stamping of their feet and clatter of the tumbling stools and utensils by scraping street music on a guitar as loud as he could. Otherwise he was as calm as if he were entertaining two angels instead of two devils incarnate.
I do not know, I repeat, how this scene would have ended, when there crossed the threshold a parsonage who came to take a part in the development of the drama. There entered, I say, a woman of twenty to twenty-two years of age, diminutive in body, superlative in audacity and grace. Neat and clean hose and shoes, short, black flounced petticoat, a linked girdle, head-dress or mantilla of fringed taffeta caught together at the nape of her neck, and a corner of it over her shoulder, she passed before my eyes with swaying hips, arms akimbo, and moving her head to and fro as she looked about her on all sides."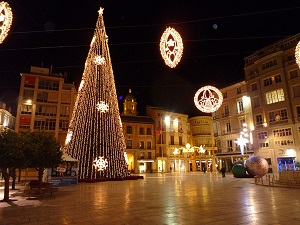 Serafín Estébanez Calderón (27 december 1799 – 5 februari 1867)
Málaga in de Kersttijd
De Oostenrijkse schrijver en essayist Klaus Hoffer werd geboren op 27 december 1942 in Graz. Zie ook alle tags voor Klaus Hoffer op dit blog.
Uit: Bei den Bieresch Recensie door Wolfgang Schneider)
"Der größte Teil des Buches besteht aus initiierenden Gesprächen: Hans wird von einer zickschen Autorität zur nächsten gereicht, jeder versucht ihm ein wenig aus der Ahnungslosigkeit zu helfen und erzählt von den Traditionen und Gepflogenheiten der Bieresch. Dabei widerspricht einer dem anderen. Die "Göds", die in Zick das Sagen haben, erweisen sich allesamt als durchgedrehte Hermeneuten, von denen Hans wenig Konkretes erfährt, von denen er aber mit vertrackten mythologisch-religiösen Erörterungen versorgt wird. Wie bei Kafka sind sie von der Liebe zum Paradoxen und Ausweglosen inspiriert.
So viel steht fest - es geht um einen Sündenfall vor Urzeiten: "Das Gefühl, dass ein nicht gutzumachender Fehler gemacht wurde, begleitet uns, während wir auf der Stelle treten." Die Welt ist verkorkst, und man fragt sich, warum. Man lebt nicht, sondern ergeht sich in doppelt und dreifach hintersinnigen Erklärungen des Lebens. Der Ertrag des kollektiven Grübelns besteht in mysteriösen Aphorismen und Redensarten, in denen sich die Essenz des Bieresch-Lebens mit seiner albtraumhaften Wiederkehr des Gleichen abgelagert hat: "Der Hund kehrt zum Erbrochenen zurück." Oder: "Unsere Geschichte ist der Knoten, der sich löst, wenn man ihn knüpft."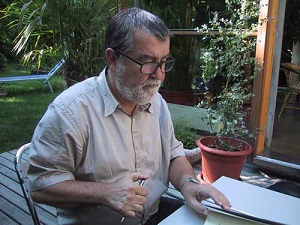 Klaus Hoffer (Graz, 27 december 1942)
27-12-2015 om 17:39 geschreven door Romenu

Tags:Louis Bromfield, Wilfrid Sheed, Charles Olson, Serafín Estébanez Calderón, Klaus Hoffer, Romenu



| | |
| --- | --- |
| | |



Inhoud blog


| | |
| --- | --- |
| | Zacharias II (Nicolaas Beets) |
| | Wilfred Smit, Matthijs Kleyn, Ernesto Sabato, Yves Bonnefoy, John Ciardi, Scott Oden |
| | Madelon Székely-Lulofs, Johannes van het Kruis, Kurt Kusenberg, Ambrose Bierce, Jean-Baptiste Boyer d'Argens, Josse Kok |
| | David Leavitt, Jo Govaerts, Rafik Shami, Aart van der Leeuw, Pascal Mercier, Franca Treur, Jean Anouilh, Anna Achmatova |
| | Richard Bach, Cornelia Schmerle, Wolfgang Koeppen, Urs Jaeggi, Robert C. Hunter, Hanneke van Eijken, Will Shutt |
| | Nescio, Juliën Holtrigter, Jaap Robben, Willie Verhegghe, Erich Maria Remarque, Dan Brown, Aaro Hellaakoski, Henry Rider Haggard, Xavier Grall |
| | Ed Leeflang, Thomas Blondeau, Anne Carson, Adam Zagajewski, Ian McEwan, Alon Hilu, Jean-Paul Sartre, Stanley Moss, Machado de Assis |
| | Vikram Seth, Paul Muldoon, Kurt Schwitters, Jean-Claude Izzo, Silke Andrea Schuemmer, Carel van Nievelt, Robert Rozhdestvensky, Laure Wyss, Lillian Hellman |
| | Salman Rushdie, Sybren Polet, Josef Nesvadba, Osamu Dazai, José Rizal, Friedrich Huch, Gustav Schwab, Elke Geurts, Claudia Gabler |
| | Richard Powers, Marije Langelaar, Raymond Radiguet, Geoffrey Hill, Bert Schierbeek, Aster Berkhof, Karin Fellner, Mirjam Pressler, Ivan Gontsjarov |
| | Voor vader (Hans Lodeizen) |
| | Das Senfkorn (Meister Eckhart) |
| | Peter Rosei, Kamel Daoud, Gail Jones, Ron Padgett, Ward Ruyslinck, Adriaan van der Hoop jr, Hanna Johansen, Max Dendermonde, Tom Hofland |
| | Hanna Johansen, James Weldon Johnson, Henry Lawson, Ferdinand Freiligrath, Henrik Wergeland, John Hersey, Felix Hartlaub, Ossip Schubin |
| | Birthdays (Robert W. Service) |
| | Joël Dicker, August Willemsen, Theo Thijssen, Ronelda Kamfer, Frans Roumen |
| | Maria Dermoût, Christian Bauman, Silke Scheuermann, Hugo Borst, Ramon Lopez Velarde, Roland Dorgelès, François-Xavier Garneau, Emma Cline, Hannah van Wieringen |
| | Alex Boogers, Lieve Joris, Allard Schröder, John van Ierland, Peter O. Chotjewitz, Harriet Beecher Stowe, Hermann Kant, Jerzy Kosiński, Thomas Graftdijk |
| | Fernando Pessoa, Thomas Heerma van Voss, Willem Brakman, Virginie Despentes, William Butler Yeats, Tristane Banon, Marcel Theroux, Lode Zielens, Dorothy L. Sayers |
| | Christoph Meckel, Wolfgang Herrndorf, Anne Frank, Renan Demirkan, Djuna Barnes, Sandro Penna, Johanna Spyri H. C. Artmann, Günter Nehm |
| | William Styron, Sophie van der Stap, N. P. van Wyk Louw, Renée Vivien, Jean-Pierre Chabrol, Ben Jonson, Yasunari Kawabata, Athol Fugard, Nnimmo Bassey |
| | Magdalene—The Seven Devils (Marie Howe) |
| | Louis Couperus, D. Hooijer, Jacques Perk, James Salter, Mensje van Keulen, Jan Brokken |
| | Saul Bellow, Ion Creanga, Oktay Rifat, Peter Kurzeck, Antun Mihanović, Tijl Nuyts |
| | Maarten Doorman, Paul Beatty, Xander Michiel Beute, Anton Roothaert, Mirko Bonné, Curzio Malaparte, Jian Ghomeshi, Charles Webb, Rudolf Borchardt |
| | Willy Roggeman, Jurij Brězan, José Antonio Ramos Sucre, Akaki Zereteli, John Gillespie Magee jr., Bertha von Suttner |
| | Marguerite Yourcenar, Nino Haratischwili, Lutz Seiler, Ulf Stolterfoht, Péter Gárdos, Gwen Harwood, H. J. Friedericy, Udo Kawasser, Frank Keizer |
| | Marie Howe |
| | Het leven in juni (Marjoleine de Vos) |
| | Orhan Pamuk, Monika Mann, Nikki Giovanni, Harry Crews, Louise Erdrich, Mascha Kaléko, Jan Engelman, Gwendolyn Brooks, Elizabeth Bowen |
| | Thomas Mann, Aleksandr Poesjkin, Sarah Dessen, Jean Cayrol, Pierre Corneille, Hendrik van Teylingen, V. C. Andrews, Frank Gericke |
| | Dolce far niente, Groen-grijs gebied (Jesse Laport) |
| | Federico García Lorca, Adriaan Morriën, Ken Follett, Paul Farley, Geoff Dyer |
| | Ralf Thenior, Marie Ndiaye, Erasmus Schöfer, Buddy Wakefield, Yaak Karsunke, Charles Dickinson, Dana Bönisch, Elizabeth Jolley, Apollon Maykov |
| | Het laatste avondmaal (Nicolaas Beets) |
| | Allen Ginsberg, Philippe Djian, Maarten van Buuren, Solomonica de Winter, Monika Maron, Larry McMurtry, Norbert Gstrein, Wolfgang Cordan, Gerhard Zwerenz |
| | Carlo Michelstaedter, Kathleen E. Woodiwiss, Eugène Van Oye, Pedro Mir, Detlev von Liliencron, Friederike Brun, Otto Erich Hartleben, Philippe Quinault |
| | Jim Knipfel, Marcel Reich-Ranicki, Sibylle Berg, Carol Shields, Jean Nelissen, Thomas Hardy |
| | Markies De Sade, Dorothy West, Max Aub, Karl Gjellerup, Barbara Pym |
| | Patrick Besson, John Masefield, Ferdinand Raimund, Peter de Mendelssohn, Petra Morsbach, Colleen McCullough, Macedonio Fernández, Wilfred Campbell, Vicky Francken |
| | C. Buddingh'-prijs voor Radna Fabias |
| | Love's Choice (Malcolm Guite) |
| | Mariae Heimsuchung (Rainer Maria Rilke) |
| | Walt Whitman, Frank Goosen, Gabriel Barylli, Konstantin Paustovski, Svetlana Alexievich, Ludwig Tieck, Gerd Hergen Lübben, Saint-John Perse, T. T. Cloete |
| | Summer Storm (Bliss Carman) |
| | Elizabeth Alexander, Oscar van den Boogaard, Countee Cullen, Emmanuel Hiel, Martin Jankowski, Alfred Austin, Eddy Bruma, Henri François Rikken, Jan Geerts |
| | Summer in the City, 1949 (Ernest Farrés) |
| | André Brink, Eduard Escoffet, G. K. Chesterton, Bernard Clavel, T. H. White, Hans Weigel, Alfonsina Storni, Max Brand, Joel Benton |
| | Ein Sommergedicht (Thomas Gsella) |
| | Ad Zuiderent, Leo Pleysier, Adriaan Bontebal, Guntram Vesper, Frank Schätzing, Maeve Binchy, Ian Fleming, Sjoerd Leiker, Vladislav Chodasevitsj |


Gastenboek


Druk op onderstaande knop om een berichtje achter te laten in mijn gastenboek