E-mail mij


Druk op onderstaande knop om mij te e-mailen.


Romenu


Romenu is een blog over gedichten, literatuur en kunst Maar Romenu is ook een professionele freelance vertaler
Du-Ne en Ne-Du http://www.romenu.nl.


Huur eens een (vakantie)huis in een natuurgebied, dichtbij het centrum van Nijmegen


Google


Georg Trakl

Georg Trakl werd op 3 februari 1887 in het conducteurshuis aan de Waagplatz 2 in Salzburg geboren. Zijn vader, Tobias Trakl, was een handelaar in ijzerwaren en zijn moeder, die ook psychische problemen had, was Maria Catharina Trakl, (meisjesnaam Halik). Voorts had hij nog drie broers en drie zussen. Margarethe (doorgaans Grethe genoemd) stond hem het naast, zelfs zodanig dat sommigen een incestueuze verhouding vermoeden. Zijn jeugd bracht hij door in Salzburg. Vervolgens bezocht hij van 1897 tot 1905 het humanistische gymnasium. Om toch een academische opleiding te kunnen volgen, werkte hij tot 1908 in de praktijk bij een apotheker. Sommigen vermoedden dat hij dit vooral deed om zichzelf opiaten te kunnen verschaffen. Bij het uitbreken van WO I werd Trakl als medicus naar het front in Galicië (heden ten dage in Oekraïne en Polen) gestuurd. Zijn gemoedsschommelingen leidden tot geregelde uitbraken van depressie, die verergerd werden door de afschuw die hij voelde voor de verzorging van de ernstig verwonde soldaten. De spanning en druk dreven hem ertoe een suïcidepoging te ondernemen, welke zijn kameraden nochtans verhinderden. Hij werd in een militair ziekenhuis opgenomen in Kraków, alwaar hij onder strikt toezicht geplaatst werd.Trakl verzonk daar in nog zwaardere depressies en schreef Ficker om advies. Ficker overtuigde hem ervan dat hij contact moest opnemen met Wittgenstein, die inderdaad op weg ging na Trakls bericht te hebben ontvangen. Op 4 november 1914, drie dagen voordat Wittgenstein aan zou komen, overleed hij echter aan een overdosis cocaïne


Paul Celan

Paul Celan werd onder de naam Paul Antschel op 23 november 1920 geboren in Czernowitz, toentertijd de hoofdstad van de Roemeense Boekovina, nu behorend bij de Oekraïne. Paul Celans ouders waren Duitssprekende joden die hun zoon joods opvoedden en hem naar Duitse christelijke scholen stuurden. In 1942 werden Celans ouders door de Duitse bezetter naar een werkkamp gedeporteerd en daar vermoord. Hijzelf wist aanvankelijk onder te duiken, maar moest vanaf juli 1942 in een werkkamp dwangarbeid verrichten. Celan overleefde de oorlog. Via Boekarest en Wenen vestigde Celan zich in 1948 in Parijs. Daar was hij werkzaam als dichter, vertaler en doceerde hij aan de prestigieuze Ecole Normale Supérieure. Vermoedelijk op 20 april 1970 beëindigde hij zijn leven zelf door in de Seine te springen.


Gerard Reve

Gerard Reve over: Medearbeiders "God is in de mensen, de dieren, de planten en alle dingen - in de schepping, die verlost moet worden of waaruit God verlost moet worden, door onze arbeid, aangezien wij medearbeiders van God zijn." Openbaring "Tja, waar berust elk godsbegrip op, elke vorm van religie? Op een openbaring, dat wil zeggen op een psychische ervaring van zulk een dwingende en onverbiddelijke kracht, dat de betrokkene het gevoel heeft, niet dat hij een gedachte of een visioen heeft, maar dat een gedachte gedachte of visioen hem bezit en overweldigt."


Simon Vestdijk
Simon Vestdijk (Harlingen, 17 oktober 1898 – Utrecht, 23 maart 1971) was een Nederlands romancier, dichter, essayist en vertaler. Zijn jeugd te Harlingen en Leeuwarden beschreef hij later in de Anton Wachter-cyclus. Van jongs af aan logeerde hij regelmatig bij zijn grootouders in Amsterdam, waar hij zich in 1917 aan de Universiteit van Amsterdam inschrijft als student in de medicijnen. Tijdens zijn studie die van 1917 tot 1927 duurde, leerde hij Jan Slauerhoff kennen.Tot 1932 is hij als arts in praktijken door heel Nederland werkzaam. In 1932 volgt zijn officiële schrijversdebuut met de uitgave van de bundel Verzen in De Vrije Bladen. Doorslaggevend voor Vestdijks uiteindelijke keuze voor de literatuur is zijn ontmoeting in 1932 met Eddy Du Perron en Menno ter Braak. Deze ontmoeting had tot resultaat dat hij redactielid werd van het tijdschrift Forum Kort daarop, in 1933, wordt zijn eerste novelle, De oubliette, uitgegeven. In hetzelfde jaar schrijft hij Kind tussen vier vrouwen, dat, eerst geweigerd door de uitgever, later de basis zal vormen voor de eerste drie delen van de Anton Wachter-romans. In 1951 ontvangt Vestdijk de P.C. Hooftprijs voor zijn in 1947 verschenen roman De vuuraanbidders. In 1957 wordt hij voor het eerst door het PEN-centrum voor Nederland voorgedragen voor de Nobelprijs voor de Literatuur, die hij echter nooit zal krijgen. Op 20 maart 1971 wordt hem de Prijs der Nederlandse Letteren toegekend, maar voor hij deze kan ontvangen overlijdt hij op 23 maart te Utrecht op 72-jarige leeftijd. Vestdijk was auteur van ca. 200 boeken. Vanwege deze enorme productie noemde de dichter Adriaan Roland Holst hem 'de man die sneller schrijft dan God kan lezen'. Andere belangrijke boeken van Simon Vestdijk zijn: "Kind van stad en land" (1936), "Meneer Visser's hellevaart" (1936), "Ierse nachten" (1946), "De toekomst de religie" (1947), "Pastorale 1943" (1948), "De koperen tuin" (1950), "Ivoren wachters" (1951), "Essays in duodecimo" (1952) en "Het genadeschot" (1964).


K.P. Kavafis

K.P. Kavafis werd als kind van Griekse ouders, afkomstig uit Konstantinopel, geboren in 1863 in Alexandrië (tot vandaag een Griekse enclave) waar hij ook het grootste deel van zijn leven woonde en werkte. Twee jaar na de dood van zijn vader verhuist het gezin in 1872 naar Engeland om na een verblijf van vijf jaar naar Alexandrië terug te keren. Vanwege ongeregeldheden in Egypte vlucht het gezin in 1882 naar Konstantinopel, om na drie jaar opnieuw naar Alexandrië terug te gaan. In de jaren die volgen maakt Kavafis reizen naar Parijs, Londen en in 1901 zijn eerste reis naar Griekenland, in latere jaren gevolgd door nog enkele bezoeken. Op de dag van zijn zeventigste verjaardag, in 1933 sterft Kavafis in Alexandrië. De roem kwam voor Kavafis pas na zijn dood, dus postuum. Deels is dat toe te schrijven aan zijn eigen handelswijze. Hij was uiterst terughoudend met de publicatie van zijn gedichten, liet af en toe een enkel gedicht afdrukken in een literair tijdschrift, gaf in eigen beheer enkele bundels met een stuk of twintig gedichten uit en het merendeel van zijn poëzie schonk hij op losse bladen aan zijn beste vrienden.


Thomas Mann


Thomas Mann, de jongere broer van Heinrich Mann, werd geboren op 6 juni 1875 in Lübeck. Hij was de tweede zoon van de graankoopman Thomas Johann Heinrich Mann welke later één van de senatoren van Lübreck werd. Zijn moeder Julia (geboren da Silva-Bruhns) was Duits-Braziliaans van Portugees Kreoolse afkomst. In 1894 debuteerde Thomas Mann met de novelle "Gefallen". Toen Thomas Mann met 21 jaar eindelijk volwassen was en hem dus geld van zijn vaders erfenis toestond - hij kreeg ongeveer 160 tot 180 goldmark per jaar - besloot hij dat hij genoeg had van al die scholen en instituties en werd onafhankelijk schrijver. Kenmerkend voor zijn stijl zijn de ironie, de fenomenale taalbeheersing en de minutieuze detailschildering. Manns reputatie in Duitsland was sterk wisselend. Met zijn eerste roman, Buddenbrooks (1901), had hij een enorm succes, maar door zijn sceptische houding tegenover Duitsland na de Eerste Wereldoorlog veranderde dit volledig. Stelde hij zich tot aan de jaren twintig apolitiek op (Betrachtungen eines Unpolitischen, 1918), meer en meer raakte hij bij het Politiek gebeuren betrokken. Zijn afkeer van het nationaal socialisme groeide, zijn waarschuwingen werden veelvuldiger en heftiger. In 1944 accepteerde hij het Amerikaanse staatsburgerschap. Tussen 1943 en 1947 schreef Mann Doktor Faustus (zie Faust), de roman van de 'Duitse ziel' in de gecamoufleerd geschilderde omstandigheden van de 20ste eeuw. In 1947 bezocht hij voor het eerst sinds de Oorlog Europa, twee jaar later pas Duitsland. In 1952 vertrok hij naar Zwitserland. Op 12 augustus 1955 stierf hij in Zürich. Twintig jaar na zijn dood, in aug. 1975, is zijn literaire nalatenschap geopend: dagboekaantekeningen van 15 maart 1933 tot 29 juli 1955, alsmede notities uit de jaren 1918 tot en met 1921.Belangrijke werken zijn: Der Zauberberg, Der Tod in Venedig, Dokter Faustus , Joseph und seine Brüder en Die Bekenntnisse des Hochstaplers Felix Krull.


Rainer Maria Rilke

Rilke werd op 4 december 1875 geboren in Praag. Hij had al naam gemaakt als dichter met zijn bundels Das Stundenbuch en Das Buch der Bilder, toen hij de literaire wereld versteld deed staan en wereldfaam verwierf met de publicatie van zijn twee delen Neue Gedichte in 1907 en 1908. Hij verzamelde daarin het beste werk uit een van zijn vruchtbaarste periodes, die hij grotendeels doorbracht in Parijs. Rilke was daar diep onder de indruk gekomen van Rodin, bij wie hij een tijdlang in dienst was als particulier secretaris. Rodin, zei hij later, had hem leren kijken. Dit kijken kwam neer op intense concentratie, om het mysterie te kunnen zien 'achter de schijnbare werkelijkheid'. Latere en rijpere werken als Duineser Elegien (1912-1923) en het ronduit schitterende Die Sonette an Orfeus (1924) illustreren Rilkes metafysische visie op het onzegbare, dat haar verwoording vindt in een hermetische muzikale taal. Op 29 december 1926 overlijdt Rilke in het sanatorium in Val-Mont aan de gevolgen van leukemie. Enkele dagen later wordt hij, overeenkomstig zijn wens, begraven op het kerkhof van Raron.


* * * * * * * * * * * * * * * *

| | |
| --- | --- |
| | Over literatuur, gedichten, kunst en cultuur |

27-08-2011

Tom Lanoye, Jeanette Winterson, Lolita Pille, Lernert Engelberts

De Belgische dichter en schrijver Tom Lanoye werd geboren te Sint-Niklaas op 27 augustus 1958. Zie ook mijn blog van 27 augustus 2010 en eveneens alle tags voor Tom Lanoye op dit blog.

In de piste
Nam niet de Grote Houdini in
de ene hand zijn hoge hoed, en
in de andere een olifant die hij
met een eenvoudig gebaar voorgoed
in zijn hoofddeksel kon doen
verdwijnen?

Wat een onrecht.

Mijn hoofd is bloot, en jij,
niet eens zo groot en zonder
slurf (nou ja), toonbeeld van
schoonheid, na zoveel jaar durf jij
nog steeds genadeloos aan mij
verschijnen.
Jazz
Toe, vil mijn schaam dat wit
konijn, span dat vel en roer de
trom. Maak wat koel was kokend
en kanonsloop wat was krom.

Vel mijn boom de achterdocht
en zaag de takken trommelstok van
liefde. Drum je namen in mijn
bas en maak mij jouw gekliefde.

Hou me hou me hou me vast, en
kerf uit mij jouw boot. Sla
je peddels ritme op mij plat,
en bedwing met mij de dood.
Het klappen van de zweep
Zij was het type dat alleen door een gesprek
zover te krijgen was; een ernstige babbel,
iets diepgaands, over de vergankelijkheid
van het levende, de noodzaak van relativeren,
Wittgenstein, de anarchie, structurele crises,
neurosevorming, de dreiging van het neo-fascisme
of kernenergie. Als het maar eindigde in bed.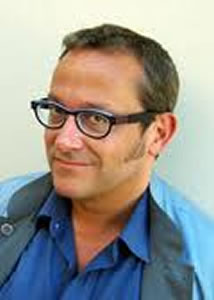 Tom Lanoye (Sint-Niklaas, 27 augustus 1958)

De Britse schrijfster Jeanette Winterson werd geboren in Manchester op 27 augustus 1959. Zie ook mijn blog van 27 augustus 2009 en ook mijn blog van 27 augustus 2010
Uit: The PowerBook
"I think it is fair to say that my parents were not loved as children, that they did not love each other and that they did not love me. There was possession, fear, sentimentality, desire, but not love. This has left me with certain absences and certain intensities.
Absent is any real sense of family, of bonding, of belonging. Intensified is a longing for love as it really is -- as freedom, abundance, generosity, passion. What Dante calls 'the love that moves the sun and the other stars'.
This love exists. Perhaps it is the only thing that exists. It is the buried treasure. The treasure is really there.
Fragments, hints, clues, letters, persuade me on. I've come near it sometimes, but like Lancelot outside the Chapel of the Grail, I haven't been able to go in. I may never be able to go in.
In your face, in your body, as you walk and lie down and eat and read, you have become the lineaments of love. When I touch you I touch something deeper than you. This touches something in me otherwise too sunk to recover.
I suffer. I intentionally put myself in the way of suffering as a test, as a measure, to see what will be drawn up -- to stop myself from closing up. I don't want to close the wound.
Love wounds. There is no love that does not pierce the hands and feet. Love's exquisite happiness is also love's exquisite pain. I do not seek pain but there is pain. I do not seek suffering but there is suffering. It is better not to flinch, not to try and avoid those things in love's direction. It is not easy, this love, but only the impossible is worth the effort.
In the Grail legends Lancelot, the best knight in the world, never does see the Grail because he cannot give up his love for Guinevere. As a moral essay this suggests that human passion is no substitute for divine love and that it prevents us from experiencing love fully. This has been the basis of Christian thought since St Paul."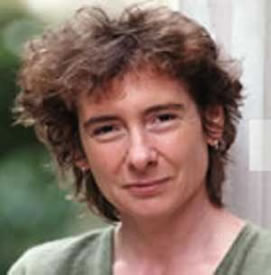 Jeanette Winterson (Manchester, 27 augustus 1959)

De Franse schrijfster Lolita Pille werd geboren op 27 augustus 1982 in Sèvres. Zie ook mijn blog van 27 augustus 2010
Uit: Bubble gum
"Je déteste ces publicités qui se mettent en quatre pour nous donner envie d'acheter un produit à la con dont on n'a même pas besoin, qui te tutoient pour te vendre du Fanta citron, qui te tutoient si t'es un jeune, parce que les jeunes sont cools et arriérés et qu'il faut les tutoyer sinon ils ne comprennent pas ce qu'on leur dit, et la voix off de minette en chaleur des pubs pour le déodorant, le rouge à lèvres et les crèmes dépilatoires, parce que toutes les filles entre quinze et vingt ans sont de toute façon des minettes en chaleur, hystériques et obsédées par la tenue de leur déodorant et nageront dans la joie en apprenant qu'on fabrique maintenant des crèmes dépilatoires en spray qui font effet en trois minutes sans irritation, c'est-à-dire juste le temps que le jeune qu'elles ont ramené d'une quelconque 'teuf' se tape un Fanta citron et le début d'une queue pendant qu'elles se désherberont les jambes et la chatte au spray enfermées dans la salle de bain, et pourront donc passer immédiatement à l'action dès qu'elles en sortiront, imberbes et donc baisables, et leur filer un orgasme de coups de boutoir mal assenés, mais pas de ces vilaines maladies vénériennes qui décimaient les prostituées autrefois, mais qui ne vous décimeront pas, toi et tes pareilles, les jeunes minettes en chaleur, grâce aux préservatifs machin, les préservatifs machin : tape-toi la terre entière, suce des queues, pratique le triolisme et la sodomie en plein air, sur des parkings par exemple, puisqu'il n'y a que ça qui t'intéresse. Les préservatifs machin : plus rien ne t'empêche d'être une salope."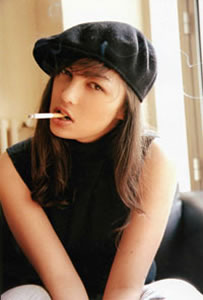 Lolita Pille (Sèvres, 27 augustus 1982)
De Nederlandse dichter en schrijver Lernert Engelberts werd geboren op 27 augustus 1977 in Leerdam. Zie ook mijn blog van 27 augustus 2010
Herschrijving van Ulysses
De zon komt op om 6.30.
Stephen Dedalus wordt wakker, ziet
het omliggende land en de ontwakende
bergen uit zijn raam.
Denkt: 'Wat boeiend.' Trekt het dekbed
over zijn hoofd en slaapt weer in.
Die hele dag in 1904.
Wordt de andere dag uitgerust wakker
en vraagt:
'Heb ik iets gemist?'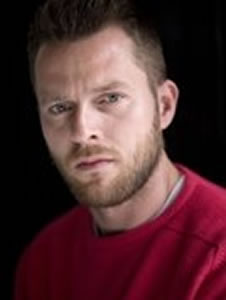 Lernert Engelberts (Leerdam, 27 augustus 1977)
Zie voor nog meer schrijvers van de 27e augustus ook
mijn vorige blog van vandaag.
27-08-2011 om 19:17 geschreven door Romenu

Tags:Tom Lanoye, Jeanette Winterson, Lolita Pille, Lernert Engelberts, Romenu



Kristien Hemmerechts, David Rowbotham, Norah Lofts, Cecil Scott Forester
De Belgische schrijfster Kristien Hemmerechts werd geboren in Brussel op 27 augustus 1955. Zie ook mijn blog van 27 augustus 2007 en ook mijn blog van 27 augustus 2008 en ook mijn blog van 27 augustus 2009 en ook mijn blog van 27 augustus 2010.
Uit: Over literaire honden
"De staart, de nieuwe roman van Patricia de Martelaere, heeft wat met honden. Theo, de hoofdfiguur, denkt 'aan de alfabetische lijst van honderassen die hij ooit, samen met de rasbeschrijvingen en de standaardnormen, uit het hoofd heeft geleerd.' De lezer krijgt exacte informatie over de sint-bernard, de bokser, de dobermann, de poedel, de Duitse herdershond, de Afghaanse windhond, de golden retriever, de chihuahua, de collie, de rottweiler, de buldog, de Chinese shar-pei, de chow-chow, de karabash of Anatolische herdershond, de Ierse wolfshond, de mopshond. Dat gebeurt in de vorm van steekkaarten, die in de 'taalstroom' (zonder hoofdstukken, zonder alinea's) tussen andere tekstsegmenten gemonteerd staan. Maar ook in het 'verhaal' lopen nogal wat honden rond, zoals Boes, Kazan en Hermes. Theo, die vaak als kind of puber wordt opgevoerd, wil zo vreselijk graag een hond op moeilijke momenten in zijn bestaan, bijvoorbeeld als hij geen vriend meer heeft. Soms ook voelt hij zich hopeloos verloren tussen zijn altijd zieke moeder en zijn vader-met-het-vampieregezicht, die buldert dat hij nooit volwassen zal worden, altijd kind zal blijven en van wie hij weet met wie hij zal trouwen na mama's dood. Dan kan een hond helpen. Want sommige honden springen tegen je op als ze je zien en weten dan met hun blijdschap geen blijf; ze blijven maar likken aan je gezicht, terwijl hun staart 'roffelend tegen de deurpost slaat'. En je moet niet vrezen dat ze genegenheid veinzen, want als ze iets niet kunnen, is het wel veinzen. Zoals overigens te lezen staat in Wittgensteins filosofische onderzoeking 250: 'Waarom kan een hond geen pijn veinzen? Is hij te eerlijk? Zou je een hond pijn kunnen leren veinzen? Je kunt hem misschien leren bij bepaalde gelegenheden te janken alsof hij pijn heeft, zonder dat hij pijn heeft. Maar voor het eigenlijke veinzen zou de juiste omgeving voor dit gedrag nog altijd ontbreken.' In dat verband is het verhaal van Odysseus' hond, dat in De staart ter sprake komt, heel typisch. Alleen de hond Argos herkent Odysseus, die na twintig jaar omzwervingen vermomd naar het eiland Ithaca terugkeert. Argos spitst de oren, kwispel-staart en sterft. Slechts hij heeft de echte Odysseus gezien ondanks de vermomming, over de tijd heen. Wat de mensen niet kunnen, kan hij wel."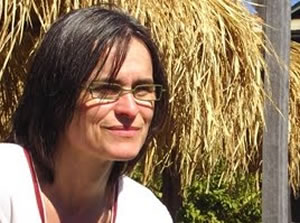 Kristien Hemmerechts (Brussel, 27 augustus 1955)
De Australische dichter, schrijver en journalist David Rowbotham werd geboren in Toowoomba.in de Darling Downs van Queensland op 27 augustus 1924. Zie ook mijn blog van 27 augustus 2008 en ook mijn blog van 27 augustus 2009 en ook mijn blog van 27 augustus 2010
AMERICA
America saved my life. I should like to
admit this conviction, free of fancy,
as the lasting reality time made of it.
It has been a long life. America, with whose
servicemen I shared a Pacific War perimeter
in a world of total combat, flew in
penicillin. While I was still in field
hospital, Truman dropped the Atom Bomb,
sending troops who had lived on their nerves
far too long half crazy in the night; and
guaranteeing my return home. Subsequently
I was to turn to America for periodic
residence, and to be given it amongst the
most generous people I have known. During
one sojourn, American oak broke a bad fall
that could have removed me as the Pacific
nearly did. At the Mayo Clinic in Minnesota,
where for several years I was a visitor,
cortisone was discovered; it sustains
breathing, and for that purpose I require it.
Hence this series of Poems For America,
given the specific title of America My Breath,
with Dedication and appended Histories.
If, in the series, I seem to have written as
a pillager, putting my New World to work for
me, I have done so as a person who found
there, for all its faults, a great nation,
and a sense of freedom and the remarkable.
I hope American friends will accept my
examination of their epic history. I have
used it as a warning image of what can be
lost, like breath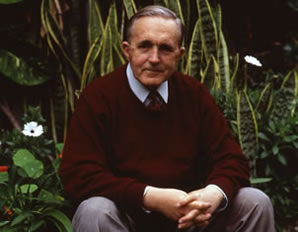 David Rowbotham (Toowoomba, 27 augustus 1924)
De Britse schrijfster Norah Lofts werd geboren op 27 augustus 1904 in Shipham, Norfolk als Norah Robinson. Zie ook mijn blog van 27 augustus 2008 en ook mijn blog van 27 augustus 2009 en ook mijn blog van 27 augustus 2010
Uit: Eleanor the Queen
"It might be necessary for you to leave quickly," she said, "so I will leave it ajar. If anyone should come to that door"—she nodded towards the door on the other side of the room, a heavy, bolted door—"waste no time. Run. For once you know the secret, your life will be in real danger!" "What secret?" he asked. "Oh, Eleanor, what is all this? Why did you send for me so secretly? And it's been so long . . ." He took her hand and brushed it with his lips as he realized that, after so long a separation, they had hardly greeted one another, that her first words to him had been a warning of danger. "What has happened?" he asked again. "So many things," she said heavily. "Terrible things, Richard. Perhaps it was wrong of me to send for you . . . but I couldn't bear for you to hear it all from the lips of a casual gossip. And I've been virtually a prisoner ever since . . . ever since . . ." Her voice broke and Richard reached out a comforting arm which she ignored. "Sit down, dear heart, and I'll try to tell you everything. You would do well to drink some wine . . . pour for me, too. Richard, the first thing is . . . my father is dead. He died six weeks or more ago, in Compostella." Richard set back the flagon he had lifted. "My sweet!" he said and, taking both her hands, began to blurt out some muddled words of sympathy. Words never came easily to him, and now shock and bewilderment made him less than usually vocal. Eleanor listened for a moment and then drew away. "Yes, you were fond of him, too; and he of you, Richard. And I've hardly had time to realize or grieve for him properly . . ." She steadied herself. "I didn't send for you to tell you that only, there is so much more to say, and perhaps not much time." She looked at the barred door, and as Richard began to speak she went on hurriedly, "Let me tell you first about how the news came and then you'll understand why I am frightened for you".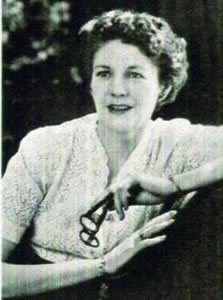 Norah Lofts (27 August 1904 – 10 September 1983)
De Engelse schrijver Cecil Scott Forester (pseudoniem van Cecil Lewis Troughton Smith) werd geboren in Cairo, Egypte, op 27 augustus 1899. Zie ook mijn blog van 27 augustus 2007 en ook mijn blog van 27 augustus 2008 en ook mijn blog van 27 augustus 2009 en ook mijn blog van 27 augustus 2010
Uit: The African Queen
"The mission, to which they had given their lives, could hardly be said to exist, now that Von Hanneken and his troops had descended upon the place and had swept off the entire village, converts and heathen alike, to be sol—diers or bearers in the Army of German Central Africa, which he was assembling. Livestock and poultry, pots and pans and foodstuffs, all had been taken, even the portable chapel, leaving only the mission bungalow standing on the edge of the deserted clearing. So the weakness vanished from SamuelÌs voice as he went on to pray that the awful calamity of war which had descended upon the world would soon pass away, that the slaughter and destruction would cease, and that when they had re—gained their sanity men would turn from war to universal peace. And with the utterance of the last of his petition SamuelÌs voice grew stronger yet, as he prayed that the Almighty would bless the arms of England, and carry her safely through this the severest of all her trials, and would crown her efforts with victory over the godless militarists who had brought about this disaster. There was a ring of fighting spirit in SamuelÌs voice as he said this, and an Old Testament flavour in his speech, as another Samuel had once prayed for victory over the Amalekites. ÏAmen! Amen! Amen!Ó sobbed Rose with her head bowed over her clasped hands. They knelt in silence for a few seconds when the prayer was finished, and then they rose to their feet. There was still just light enough for Rose to see SamuelÌs white—clad figure and his white face as he stood there swaying. She made no move to light the lamp. Now that German Central Africa was in arms against England no one could tell when next they would be able to obtain oil, or matches. They were cut off from all communication with the world save through hostile territory. ÏI think, sister,Ó said Samuel, faintly Ïthat I shall re—tire now.Ó Rose did not help him to undress Ûthey were brother and sister and strictly brought up, and it would have been impossible to her unless he had been quite incapable of helping himself Û but she crept in, in the dark after he was in bed, to see that his mosquito curtains were prop—erly closed round him. ÏGood night, sister,Ó said Samuel. Even in that swel—tering heat his teeth were chattering. She herself went back to her own room and lay on her string bed in a torment of heat, although she wore only her thin nightdress."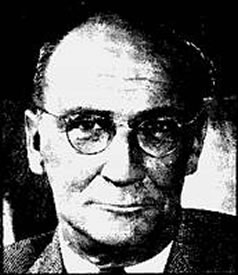 Cecil Scott Forester (27 augustus 1899 – 2 april 1966)

27-08-2011 om 19:10 geschreven door Romenu

Tags:Kristien Hemmerechts, David Rowbotham, Norah Lofts, Cecil Scott Forester, Romenu



Christopher Isherwood, Guillaume Apollinaire, Jules Romains, Walter Helmut Fritz, Julio Cortázar
De Brits-Amerikaanse schrijver Christopher Isherwood werd geboren op 26 augustus 1904 in Disley in het graafschap Cheshire in Engeland. Zie ook mijn blog van 26 augustus 2010 en eveneens alle tags voor Christopher Isherwood op dit blog.
Uit: Goodbye to Berlin
"This morning, as I was walking down the Bülowstrasse, the Nazis were raiding the house of a small liberal pacifist publisher. They had brought a lorry and were piling it with the publisher's books. The driver of the lorry mockingly read out the titles of the books to the crowd:
"Nie Wieder Krieg!" he shouted, holding up one of them by the corner of the cover, disgustedly, as though it were a nasty kind of reptile. Everybody roared with laughter.
"'No More War!'" echoed a fat, well-dressed woman, with a scornful, savage laugh. "What an idea!"
(,,,)
At present, one of my regular pupils is Herr N., a police chief under the Weimar régime. He comes to me every day. He wants to brush up his English, for he is leaving very soon to take up a job in the United States. The curious thing about these lessons is that they are all given while we are driving about the streets in Herr N.'s enormous closed car. Herr N. himself never comes into our house: he sends up his chauffeur to fetch me, and the car moves off at once. Sometimes we stop for a few minutes at the edge of the Tiergarten, and stroll up and down the paths—the chauff eur always following us at a respectful distance.
Herr N. talks to me chiefly about his family. He is worried about his son, who is very delicate, and whom he is obliged to leave behind, to undergo an operation. His wife is delicate, too. He hopes the journey won't tire her. He describes her symptoms, and the kind of medicine she is taking. He tells me stories about his son as a little boy. In a tactful, impersonal way we have become quite intimate. Herr N. is always charmingly polite, and listens gravely and carefully to my explanations of grammatical points. Behind everything he says I am aware of an immense sadness.
We never discuss politics; but I know that Herr N. must be an enemy of the Nazis, and, perhaps, even in hourly danger of arrest. One morning, when we were driving along the Unter den Linden, we passed a group of self-important S.A. men, chatting to each other and blocking the whole pavement. Passers-by were obliged to walk in the gutter. Herr N. smiled faintly and sadly: "One sees some queer sights in the streets nowadays." That was his only comment.
Sometimes he will bend forward to the window and regard a building or a square with a mournful fixity, as if to impress its image upon his memory and to bid it good-bye."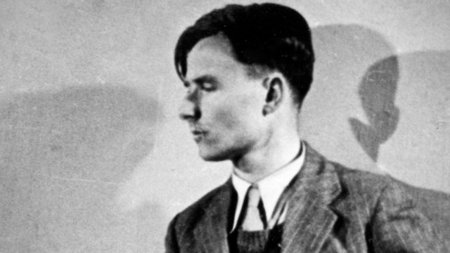 Christopher Isherwood (26 augustus 1904 – 4 januari 1986)
De Franstalige schrijver en dichter Guillaume Apollinaire werd in Parijs geboren op 26 augustus 1880. Zie ook mijn blog van 26 augustus 2010 en eveneens alle tags voor Guillaume Apollinaire op dit blog.
À la Santé
I
Avant d'entrer dans ma cellule
Il a fallu me mettre nu
Et quelle voix sinistre ulule
Guillaume qu'es-tu devenu
Le Lazare entrant dans la tombe
Au lieu d'en sortir comme il fit
Adieu adieu chantante ronde
Ô mes années ô jeunes filles
III
Dans une fosse comme un ours
Chaque matin je me promène
Tournons tournons tournons toujours
Le ciel est bleu comme une chaîne
Dans une fosse comme un ours
Chaque matin je me promène
Dans la cellule d'à côté
On y fait couler la fontaine
Avec les clefs qu'il fait tinter
Que le geôlier aille et revienne
Dans la cellule d'à côté
On y fait couler la fontaine
V
Que lentement passent les heures
Comme passe un enterrement
Tu pleureras l'heure où tu pleures
Qui passera trop vitement
Comme passent toutes les heures
VI
J'écoute les bruits de la ville
Et prisonnier sans horizon
Je ne vois rien qu'un ciel hostile
Et les murs nus de ma prison
Le jour s'en va voici que brûle
Une lampe dans la prison
Nous sommes seuls dans ma cellule
Belle clarté Chère raison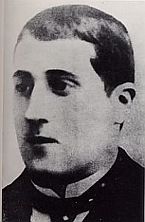 Guillaume Apollinaire (26 augustus 1880 – 9 november 1918)
De Franse schrijver Jules Romains, pseudoniem van Louis Henri Farigoule, werd geboren op 26 augustus 1885 in La Chapuze in het kanton Saint-Julien-Chapteuil. Zie ook mijn blog van 26 augustus 2007 en ook mijn blog van 26 augustus 2008 en ook mijn blog van 26 augustus 2009 en ook mijn blog van 26 augustus 2010
Uit: KNOCK
"LA DAME
Non.
KNOCK
Vous êtes constipée.
LA DAME
Oui, assez.
KNOCK, il l'ausculte.
Baissez la tête. Respirez. Toussez. Vous n'êtes jamais tombée d'une échelle, étant petite?
LA DAME
Je ne me souviens pas.
KNOCK,il lui palpe et lui percute le dos, lui presse brusquement les reins.
Vous n'avez jamais mal ici le soir en vous couchant? Une espèce de courbature?
LA DAME
Oui, des fois.
KNOCK,il continue de I'ausculter.
Essayez de vous rappeler. Ça devait être une grande échelle.
LA DAME
Ça se peut bien.
KNOCK, très affirmatif.
C'était une échelle d'environ trois mètres cinquante, posée contre un mur. Vous êtes tombée à la renverse. C'est la fesse gauche, heureusement, qui a porté.
LA DAME
Ah oui!
KNOCK
Vous aviez déjà consulté le docteur Parpalaid?
LA DAME
Non, jamais.
KNOCK
Pourquoi ?
LA DAME
Il ne donnait pas de consultations gratuites. »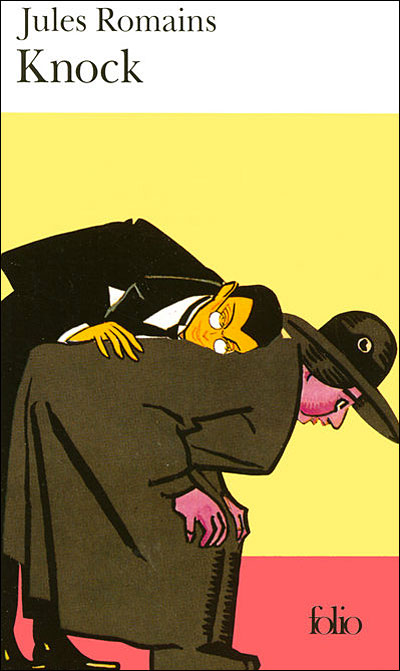 Jules Romains (26 augustus 1885 – 14 augustus 1972)
Boekomslag
De Duitse dichter en schrijver Walter Helmut Fritz werd geboren op 26 augustus 1929 in Karlsruhe. Walter Helmut Fritz overleed op 20 november 2010 op 81-jarige leeftijd. Zie ook mijn blog van 26 augustus 2007 en ook mijn blog van 26 augustus 2008 en ook mijn blog van 26 augustus 2009 en ook mijn blog van 26 augustus 2010
Uit: Augenblicke
"In einem Geschäft für Haushaltungsgegenstände fragte sie, ob es in der Nähe nicht eine Wohnungsvermittlung gebe. Man bedauerte. Sie fragte in der Apotheke, bekam eine ungenaue Auskunft. Vielleicht im nächsten Haus. Dort läutete sie. Schilder einer Abendzeitung, einer Reisegesellschaft, einer Kohlenfirma. Sie läutete umsonst.
Es war später Nachmittag, Samstag, zweiundzwanzigster Dezember.
Sie sah in eine Bar hinein. Sie sah den Menschen nach, die vorbeigingen. Sie trieb mit. Sie betrachtete Kinoreklamen.
Sie ging Stunden umher. Sie würde erst spat zurückkehren. Ihre Mutter würde zu Bett gegangen sein. Sie würde ihr nicht mehr gute Nacht zu sagen brauchen.
Sie würde sich, gleich nach Weihnachten, eine Wohnung nehmen. Sie war zwanzig Jahre alt und verdiente. Kein einziges Mai würde sie sich mehr beherrschen können, wenn ihre Mutter zu ihr ins Bad kommen würde, wenn sie sich schminkte. Kein einziges Mal.
Ihre Mutter lebte seit dem Tod ihres Mannes allein. Oft empfand sie Langeweile. Sie wollte mit ihrer Tochter sprechen. Weil sich die Gelegenheit selten ergab (Elsa schützte Arbeit vor), suchte sie sie auf dem Flur zu erreichen oder wenn sie im Bad zu tun hatte. Sie liebte Elsa. Sie verwöhnte sie. Aber sie, Elsa, würde kein einziges Mai mehr ruhig bleiben können, wenn sie wieder zu ihr ins Bad käme.
Elsa floh.
Über der Straße künstliche, blau, rot, gelb erleuchtete Sterne. Sie spürte Zuneigung zu den vielen Leuten, zwischen denen sie ging.
Als sie kurz vor Mitternacht zurückkehrte, war es still in der Wohnung. Sie ging in ihr Zimmer, und es blieb still. Sie dachte daran, daß ihre Mutter alt und oft krank war. Sie kauerte sich in ihren Sessel, und sie hätte unartikuliert schreien mögen, in die Nacht mit ihrer entsetzlichen Gelassenheit."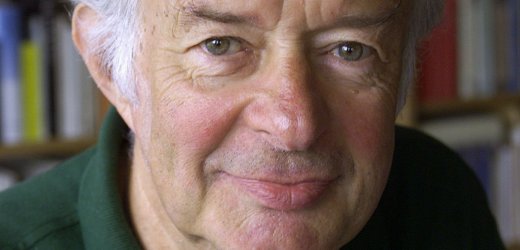 Walter Helmut Fritz ( 26 augustus 1929 – 20 november 2010)
De Argentijnse schrijver Julio Cortázar werd geboren op 26 augustus 1914 in Brussel. Zie ook mijn blog van 26 augustus 2010 en eveneens alle tags voor Julio Cortázar op dit blog.
Uit: Hopscotch
"That business about progress in art is ancient nonsense," Etienne said, "but in jazz as in any art there's always a flock of fakers. Music that can be translated into emotion is one thing, but emotion which pretends to pass as music is another. Paternal grief in F sharp, sarcastic laughter in yellow, violet and black. No, my boy, it's hard to say where art begins, but it's never that stuff."
No one seemed disposed to contradict him because Wong had quietly appeared with the coffee and Ronald, shrugging his shoulders, had turned loose Fred Waring and his Pennsylvanians and after a terrible scratching they reached the theme that fascinated Oliveira, an anonymous trumpet followed by the piano, all wrapped up in the smoke of an old phonograph and a bad recording, of a corny prejazz band, all in all like those old records, showboats, Storyville nights, where the old only really universal music of the century had come from, something that brought people closer together and in a better way than Esperanto, UNESCO, or airlines, a music which was primitve enough to have gained such universality and good enough to make its own history, with schisms, abdications, and heresies, its Charleston, its Black Bottom, its Shimmy, its Fox Trot, its Stomp, its Blues, to label its forms, this style and the other one, swing, bebop, cool, a counterpoint of romanticism and classicism, hot and intellectual jazz, human music, music with a history in contrast to stupid animal dance music, the polka, the waltz, the zamba, a music that could be known in Copenhagen as well as in Mendoza or Cape Town, a music that brings adolescents together, with records under their arms, that gives them names and melodies to use as passwords so they can know each other and become intimate and feel less lonely surrounded by bosses, families, and bitter love affairsm a music that accepts all imaginations and tastes, a collection of instrumental 78's with Freddie Keppard or Bunk Johnson, the reactionary cult of Dixieland, an academic specialization in Bix Beiderbecke, or in the adventures of Thelonious Monk, Horace Silver, or Thad Jones, the vulagarities of Erroll Garner or Art Tatum, repentance and rejection, a preference for small groups, mysterious recordings with false names and strange titles and labels made up on the spur of the moment, and that whole freemasonry of Saturday nights in a student's room or in some basement cafe with girls who would rather dance to "Stardust" or "When Your Man Is Going to Put You Down," and have a sweet slow smell of perfume and skin and heat, and let themselves be kissed when the hour is late and somebody has put on the "The Blues With a Feeling" and hardly anybody is really dancing, just standing up together, swaying back and forth, and everything is hazy and dirty and lowdown and every man is stroking shoulders and the girls have their mouths half-opened and turn themselves to delightful fear and the night, taking them with a single hot phrase that drops them like a cut flower into the arms of their partners, and there comes a motionless race, a jump up into the night air, over the city until a miniature piano brings them to again, exhausted, reconciled, and still virgins until next Saturday,…"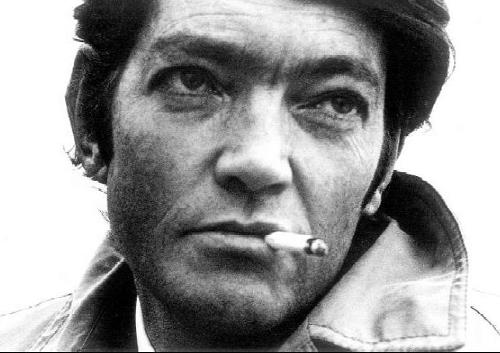 Julio Cortázar (26 augustus 1914 - 12 februari 1984)
Zie voor nog meer schrijvers van de 26e augustus ook
mijn vorige blog van vandaag.
27-08-2011 om 15:00 geschreven door Romenu

Tags:Christopher Isherwood, Guillaume Apollinaire, Jules Romains, Walter Helmut Fritz, Julio Cortázar, Romenu



Joachim Zelter, Joachim Helfer, Jürgen Kross, Ludwig Aurbacher, Boris Pahor
De Duitse schrijver Joachim Zelter werd geboren in Freiburg im Breisgau op 26 augustus 1962. Zie ook mijn blog van 26 augustus 2007 en ook mijn blog van 26 augustus 2008. en ook mijn blog van 26 augustus 2009 en ook mijn blog van 26 augustus 2010.
Uit: Der Ministerpräsident
"Sie sagte nichts.
Ich sollte ihr nachsprechen. Oder mit ihr sprechen. Oder angefangene Wörter weitersprechen. Die Unterschiede zwischen einzelnen Buchstaben mit meiner Zunge spüren, zum Beispiel den Unterschied zwischen den Buchstaben D und T. T nicht wie D sprechen, D nicht wie T sprechen. Nicht Tuten, sondern Duden. Nicht Busen, sondern Blusen. Sie trug weiße Blusen. Wunderschöne Blusen.
Herr März kam. So nannte er sich: März. Julius März. März wie Januar, Februar, März. Er kannte mich. Er kannte mich mit einer Vehemenz, die mich beeindruckte. Er fragte gar nicht: Ob auch ich ihn kenne? Es gab für ihn keinen Zweifel, dass ich ihn kenne. Schon seit Jahren. So sah er jedenfalls aus. Als würde oder müsse man ihn schon lange kennen. Er sprach lautstark. In mein Bett hinein. Und über mein Bett hinweg: Was ich für Sachen machen würde? Heijeijei. Was mit meinem Gesicht sei? Heijeijei. Ich hörte von einer Lähmung. Einer Lähmung meiner rechten Gesichtshälfte. So erklärte ihm das die Ärztin. Das rechte Auge schließe nicht ganz. Dafür reagierten die Pupillen. Bei einer immer noch starren Mimik. Und mein Mund sei noch ein wenig schief. Doch das werde wieder. Hörte ich sie sagen. Und März antwortete: Hoffentlich. Er verabschiedete sich. Drückte meine Hand. Mit beiden Händen drückte er meine Hand. Und er sagte: Du. Nicht Sie, sondern Du. Dann ging er.
Kein Radio, kein Fernsehapparat. Dass das nicht gut sei, sagte die Ärztin, ein Radio, ein Fernseher an meinem Bett. Jedenfalls nicht jetzt. Dass mich das aufregen und erschrecken könnte. Dafür Blumen, in allen Farben und Variationen. Verbunden mit Grüßen und den besten Wünschen von zahllosen Menschen."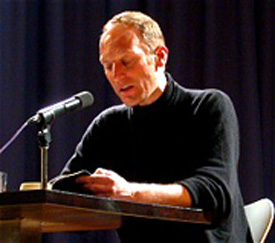 Joachim Zelter (Freiburg im Breisgau, 26 augustus 1962)
De Duitse schrijver Joachim Helfer werd geboren in Bonn op 26 augustus 1964. Zie ook mijn blog van 26 augustus 2007 en ook mijn blog van 26 augustus 2008. en ook mijn blog van 26 augustus 2009 en ook mijn blog van 26 augustus 2010.

Uit: Nicht Himmel, nicht Meer
"Als der Schwindel sich nach einer Weile setzte und ich es wagte, die Augen trockenzuwischen und aufzuschlagen, ihm ins Gesicht zu sehen, mich zu entschuldigen – da war er mitsamt seinem Fahrrad verschwunden, war ich allein mit dem tauben Gefühl auf der Wange, den spottenden Spatzen auf den Dächern und einem Himmel, an dem sich höchstens Kondensstreifen kreuzten, aber nicht die flüchtigste Spur einer Schwalbe zeigte. Ach, hätte mir doch nur die Haut gebrannt, und die Haut nur vor Wut! Ich hätte dem Stahlkasten einen ordentlichen Tritt versetzen, das umherfliegende Werkzeug fluchend aufräumen und dann mit verstauchten Zehen, aber verrauchtem Zorn an meine Hyperbeln humpeln können ... Was mich jedoch rot werden ließ, weil es tief in mir brannte, und nicht erst seit heute, war Scham! Ein Schuldgefühl, das mich umso leichter auffraß, als es aus keiner größeren Schande erwuchs, als der, jung zu sein: ausgerechnet jetzt jung zu sein, da auch alles um mich herum, ja die ganze Welt neu wurde und entweder auf- oder zusammenbrach ... Wie sollte sich mein Vater je mit dieser Ungerechtigkeit versöhnen? So war ich kopflos vor trüben Gedanken aus dem Schatten der Siedlung ins Brachland dahinter gelaufen. Bei der ausgebrannten Baracke hingen wie immer ein paar von den Anderen herum, und im Vorüberhasten glaubte ich, auch Silvio zu erkennen, aber mir stand der Sinn nicht nach Diskussionen wie "Eh, ich denk du Streber mußt unbedingt diese scheiß Kurven büffeln – bist du gegen ne Faust gerannt!?" Daß hier im Sommer dichtgemacht worden war, konnte ihm noch egal sein, weil er nachmittags ohnehin nach B. fuhr, übers Wochenende dort blieb, oft auch unter der Woche fehlte, während der Ferien ganz verschwand. Anfangs hatte er versucht, mich zum Mitkommen zu überreden, aber ich hatte ein ungutes Gefühl dabei gehabt, keine Bedenken, eher eine Art von Stolz, und desto trotziger "Keinen Bock!" gesagt, je begeisterter Silvio erzählte. Als er im Herbst wieder auftauchte, war er verändert, abgebrüht, verschlossen ... und fand die Fenster und Türen zugenagelt, hinter denen wir rauchen raufen saufen gelernt hatten. Seit Weihnachten trug nun auch er diese klobigen schwarzen Schnürstiefel, als der Club in der Silvesternacht abgefackelt wurde, dürfte er schon dabeigewesen sein, und jetzt war er kaum noch auszumachen unter den glänzenden Köpfen derer, die da vor sich hin starrten und mit irgendwelchen Knüppeln, angesengten Billardstöcken oder brandneuen Baseballschlägern im verkohlten Schutt stocherten. Mir war noch, als würde hinter mir hergerufen, aber ich kümmerte mich nicht darum und lief weiter, ohne mich nochmals umzusehen."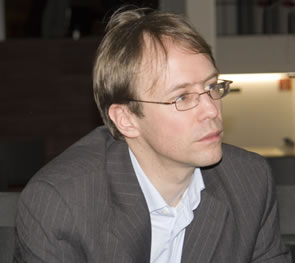 Joachim Helfer (Bonn, 26 augustus 1964)
De Duitse dichter en schrijver Jürgen Kross werd geboren op 26 augustus 1937 in Hirschberg. Zie ook mijn blog van 26 augustus 2007 en ook mijn blog van 26 augustus 2010.
Uit: grenzverlauf
wo denn ist grenze.
und
sind schon die steine gesetzt.

am fluchtweg.
ins
jenseits der worte.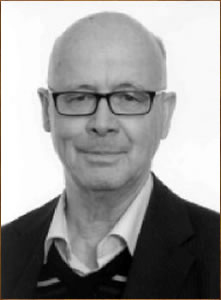 Jürgen Kross (Hirschberg, 26 augustus 1937)
De Duitse schrijver Ludwig Aurbacher werd geboren op 26 augustus 1784 in Türkheim, Schwaben. Zie ook mijn blog van 26 augustus 2007 en ook mijn blog van 26 augustus 2010.
Wie die sieben Schwaben von einer Zigeunerin sich wahrsagen lassen
"Die sieben Schwaben hatten aber auf dem Wege dahin noch viele Abenteuer zu bestehen, woran sicher die Zigeunerin schuld war, die alte Hex. Die saß nämlich außerhalb Kriegshaber an einer Staude am Weg und kochte ein wunderliches Zeug durcheinander. – »Knöpfle sind's einmal nicht,« sagte der Knöpfleschwab, als er in den Kessel hineinguckte; und der Blitzschwab meinte gar, er sehe auf der schwarzbraunen Brüh statt Pfeffer und Schmalz Mausdreck und Krötenaugen schwimmen, so daß es ihm fast den Magen im Leibe umkehrte. Der Spiegelschwab aber ging auf die Zigeunerin zu und sagte: »Alte Trampel! du mußt mir wahrsagen.« Die besah ihm die Hand und sagte:
»Wer Weiberjoch auf sich muß tragen.
Hat wohl von großer Not zu sagen.«
»Die Blitzhex redet wahr,« sagte der Spiegelschwab und schob den Gelbfüßler hin. Dem lugte sie auch in die Hand und sagte:
»Einem, der ist übermannt,
Dem ist das Fliehen keine Schand.«
»Die stichelt auf meine Stiefele,« dachte er, »und sie weiß, daß ich laufen kann.« Da die beiden Gesellen mit der Wahrsagerin zufrieden zu sein schienen, so folgten auch die andern. Und zum
Seehaasen sagte sie:
»Ein Ding man leget manchem vor,
Wenn man es tät, der wär ein Tor.«
Zum Knöpfleschwaben sagte sie:
»Was man erspart an seinem Mund,
Das frißt die Katze oder Hund.«
Zum Nestelschwaben sagte sie:
»Den Esel kennt man an den Ohren,
An der Red', Weise und Toren.«
Zum Allgäuer sagte sie:
»Der Wagen wird nicht wohl geführt.
Wenn Ochsen ungleich angeschirrt.«
»Bygost!« sagte der Allgäuer, »das hab' ich selber schon oft erfahren, wenn ich hab' Mist ausgeführt."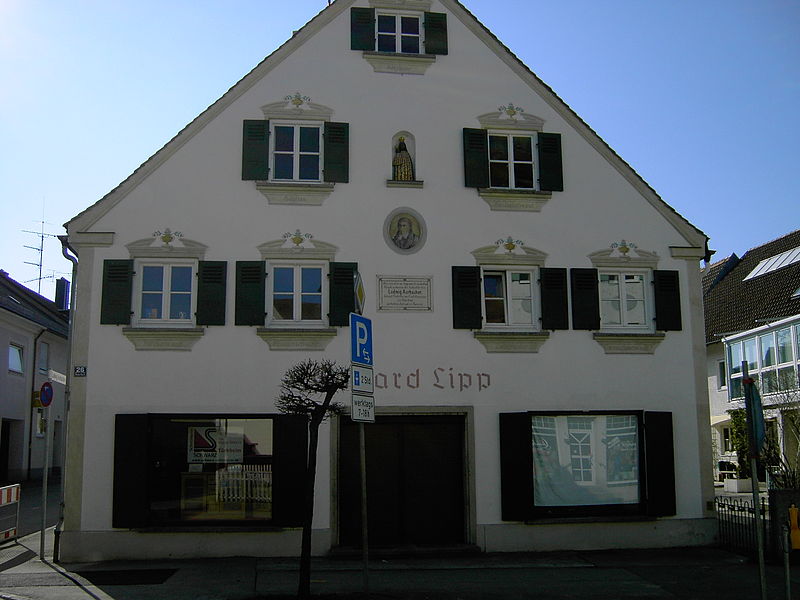 Ludwig Aurbacher (26 augustus 1784 – 25 mei 1847)
Auerbachs geboortehuis in Türkheim
De Sloveense schrijver Boris Pahor werd geboren in Triëst op 26 augustus 1913. Zie ook mijn blog van 26 augustus 2007 en ook mijn blog van 26 augustus 2010.
Uit: Necropolis (Vertaald door Michael Biggins)
"On the sharp turns I probably do not think of the rocking of the truck as it brought back a box from Markirch containing our first corpse. At the time I didn't even know I was sitting on such sad cargo. But the frigid air would have paralyzed any thought before it could form. No, I most certainly do not think of any of the images that persist in me, tangled and crowded like a withered and moldy bunch of grapes. Through my windshield I watch the strip of smooth asphalt before me and would rather it be some old, buckling, pothole-ridden road leading into the more authentic world of the past. But I can't deny being spoiled and selfish like any other modern driver accustomed to the comfort of a smooth ride at high speed. I try to visualize a mountain highway in Slovenia comparable to this serpentine road from Schirmeck to Struthof. I picture the switchbacks leading to Vršič—but there the road opens onto a panorama of rocky peaks which is lacking here. The road from Kobarid to Drežnica? That could almost be a match. But then again, not really, because there is no Krn here, with its blinding cliffs. Maybe this road through the Vosges is most like the winding road that rises up out of Kobarid to Vršno. There the forest also gives way now and then to scenic views of the valley below, which never seems that far away. And there are no cliffs, just a constant alternation of dense forest and rolling grassy field. I can't remember whether the pines on the slopes of Vršno are the same as here. Probably not."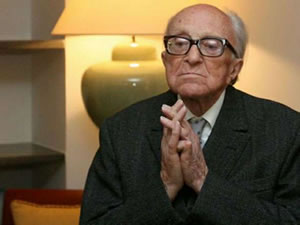 Boris Pahor (Triëst, 26 augustus 1913)

27-08-2011 om 14:52 geschreven door Romenu

Tags:Joachim Zelter, Joachim Helfer, Jürgen Kross, Ludwig Aurbacher, Boris Pahor, Romenu



| | |
| --- | --- |
| | |



Inhoud blog


| | |
| --- | --- |
| | Frans Coenen, Eric Bogosian, Robert Penn Warren, George Oppen, Sue Grafton, Carl Spitteler, Anthony Trollope, Michael Schaefer, Marcus Clarke |
| | William Shakespeare, Roman Helinski, Pascal Quignard, Peter Horst Neumann, Andrey Kurkov, Halldór Laxness, Christine Busta, Adelheid Duvanel, Richard Huelsenbeck |
| | The Good Shepherd (Stanley Moss) |
| | Giorgio Fontana, Jan de Hartog, Björn Kern, Vladimir Nabokov, Chetan Bhagat, Peter Weber, Jos de Haes, Thommie Bayer, Madame de Staël |
| | Ana María Shua, Louise Glück, Robert Choquette, James Philip Bailey, Henry Fielding, Michael Schulte, Cabrera Infante, Ludwig Renn |
| | The Enkindled Spring (D. H. Lawrence) |
| | Charlotte Brontë, Patrick Rambaud, John Mortimer, Charles den Tex, Ahmed Arif, Michael Mann |
| | Peter Schneider, Meira Delmar, Alistair MacLean, Gerrit Wustmann, Népomucène Lemercier |
| | Prijs der Nederlandse Letteren voor Judith Herzberg |
| | Martinus Nijhoff, Jan Cremer, Jean Pierre Rawie, Marieke Lucas Rijneveld, Sebastian Faulks, Jozef Deleu, Steve Erickson, Arto Paasilinna, Michel Leiris |
| | Martin Michael Driessen, Marjoleine de Vos, Manuel Bandeira, n. c. kaser, Veniamin Kaverin, Louis Amédée Achard, Pierre-Jean de Béranger, Gudrun Reinboth, Werner Rohner |
| | Wam de Moor, Bas Belleman, Roos van Rijswijk, Hanane Aad, Clara Eggink, Kathy Acker, Joy Davidman, Henry Kendall, Katharina Schwanbeck |
| | Antoon Coolen, Vincent Corjanus, Nick Hornby, Ida Boy-Ed, Thornton Wilder, David Wagner, R.J. Pineiro, Helen Meier, Karen Blixen |
| | Sarah Kirsch, Thomas Olde Heuvelt, Kingsley Amis, Patricia De Martelaere, Tristan Tzara, Ewald Vanvugt, Sibylle Lewitscharoff, Jan Luyken, Anatole France |
| | Emmaüs (Felix Timmermans) |
| | Tomas Tranströmer, Daniël Samkalden, Jérôme Lambert, Patrick Bernauw, Benjamin Zephaniah, Henry James, Wilhelm Busch, Ina Boudier-Bakker |
| | Bliss Carman, Beate Morgenstern, Jeffrey Archer, Bernhard Lassahn, Erich Arendt, Pol De Mont, Staf Weyts, Hans Egon Holthusen |
| | Péter Esterházy, Alexandre Jardin, Tjitse Hofman, Landolf Scherzer, Charles Lewinsky, Roman Graf |
| | Roberto Schopflocher, Martin Kessel, Gabriele Stötzer, Helene Hübener, Gerhard Rohlfs |
| | Nachoem Wijnberg, K. Michel, Alexander Münninghoff, Michel Faber, Jean-Marie Gustave Le Clézio, Samuel Beckett, Seamus Heaney, Tim Krabbé, Eudora Welty |
| | Antje Rávic Strubel, Alan Ayckbourn, Scott Turow, Tom Clancy, Agnes Sapper, Edward de Vere, José Gautier Benítez, Alexander Ostrovski, Guillaume-Thomas Raynal |
| | Leonard Nolens, Mark Strand, Silvia Avallone, Walid Soliman, Dorothy Allison, Hubert Nyssen, Rolf Schilling, Glenway Wescott, Claude Tillier |
| | Leo Vroman, Jan van Mersbergen, Paul Theroux, Claudio Magris, Bella Akhmadulina, Stefan Heym, Richard Wagner, Marcel van Maele, Eric Knight |
| | Charles Baudelaire, Jelle Brandt Corstius, Karel Jonckheere, Joolz Denby, Albert von Schirnding, Johannes Bobrowski, Bernard-Marie Koltès, Arnold Stadler, Yaël Vinckx |
| | Thomas (Jan Willem Schulte Nordholt) |
| | Herinnering aan Gerard Reve, Hanz Mirck, Christoph Hein, Judith Koelemeijer, Nnedi Okorafor, Barbara Kingsolver |
| | John Fante, Johann Christian Günther, Glendon Swarthout, Martin Grzimek, Hégésippe Moreau, Robert Askins |
| | Den Haag (Paul Rodenko) |
| | Juliana Spahr, William Wordsworth, Özcan Akyol, Gabriela Mistral |
| | Kazim Ali, Annejet van der Zijl, John Pepper Clark, Jakob Ejersbo, Günter Herburger, Uljana Wolf, Brigitte Schwaiger, Julien Torma, Nicolas Chamfort |
| | Iulian Ciocan |
| | Hugo Claus, Martin Reints, Mieke van Zonneveld, Vítězslav Hálek, Algernon Swinburne, Bora Ćosić,, Werner J. Egli, Michael Georg Conrad, Marente de Moor |
| | Maya Angelou, Hanneke Hendrix, Marko Klomp, Marcel Vaarmeijer, E. L. James, Marguerite Duras, Robert Schindel, Michiel van Kempen, Bettina von Arnim |
| | Charles Ducal, Adriaan Jaeggi, Frederik van Eeden, Bert Bakker, Peter Huchel, Arlette Cousture, Pieter Aspe, Karel N.L. Grazell, Washington Irving |
| | Die Sonne geht im Osten auf (Christian Morgenstern) |
| | Thomas Glavinic, Jay Parini, Anneke Claus, Klaus Ender, Konrad Merz, Ed Dorn, Émile Zola |
| | György Konrád, Anne Waldman, Casanova, Hans Christian Andersen, Roberto Arlt, Edgar Hilsenrath, George Fraser |
| | Hoffmann von Fallersleben, Johann Gleim, Pierre Zaccone, Pietro della Valle, Zwier van Haren, Joanna Chmielewska, Brigitte Struzyk |
| | Preis dem Todesüberwinder! (Friedrich Klopstock) |
| | Milan Kundera, Sandro Veronesi, Nikolaj Gogol, Arnold Aletrino, Max Nord, Urs Allemann, Rolf Hochhuth, John Wilmot, Deborah Feldman |
| | Maria Polydouri, Edgar Wallace, Carl Sternheim, Edmond Rostand, Armel Guerne, Friedrich Güll, Antoine Prévost, Josep de Maistre |
| | Litanie van een wachter bij het graf (Willem Jan Otten) |
| | Stefan Hertmans, Octavio Paz, Asis Aynan, Martijn Teerlinck, Marga Minco, Enrique Vila-Matas |
| | Rob Boudestein, Kornej Tsjoekovski, Andrew Lang, Nichita Stănescu, Hartmut Lange, Marge Piercy |
| | Angela Kreuz, Judith Rossner, Andrew Marvell, John Fowles, Edward FitzGerald, Robert Brasillach, Peter Motte |
| | Golgotha (Theo Thijssen) |
| | Gerrit Komrij, Paul Verlaine, Milton Acorn, Erika Mitterer, Uwe Timm, Tom Sharpe, Gert Heidenreich, Theo Breuer, Luise Hensel |
| | Gethsemane (Jacqueline van der Waals) |
| | Geert van Istendael, Wim Brands, Ernst Jünger, Eric Walz, Georg Klein, Yvan Goll, R. S. Thomas, Jacques Brault, Denton Welch |
| | Walter van den Broeck, Joost de Vries, Mario Vargas Llosa, Chrétien Breukers, Steye Raviez, Nelson Algren, Marianne Frederiksson, Russell Banks, Léon-Gontran Damas |


Gastenboek


Druk op onderstaande knop om een berichtje achter te laten in mijn gastenboek