E-mail mij


Druk op onderstaande knop om mij te e-mailen.


Romenu


Romenu is een blog over gedichten, literatuur en kunst Maar Romenu is ook een professionele freelance vertaler
Du-Ne en Ne-Du http://www.romenu.nl.


Huur eens een (vakantie)huis in een natuurgebied, dichtbij het centrum van Nijmegen


Google


Georg Trakl

Georg Trakl werd op 3 februari 1887 in het conducteurshuis aan de Waagplatz 2 in Salzburg geboren. Zijn vader, Tobias Trakl, was een handelaar in ijzerwaren en zijn moeder, die ook psychische problemen had, was Maria Catharina Trakl, (meisjesnaam Halik). Voorts had hij nog drie broers en drie zussen. Margarethe (doorgaans Grethe genoemd) stond hem het naast, zelfs zodanig dat sommigen een incestueuze verhouding vermoeden. Zijn jeugd bracht hij door in Salzburg. Vervolgens bezocht hij van 1897 tot 1905 het humanistische gymnasium. Om toch een academische opleiding te kunnen volgen, werkte hij tot 1908 in de praktijk bij een apotheker. Sommigen vermoedden dat hij dit vooral deed om zichzelf opiaten te kunnen verschaffen. Bij het uitbreken van WO I werd Trakl als medicus naar het front in Galicië (heden ten dage in Oekraïne en Polen) gestuurd. Zijn gemoedsschommelingen leidden tot geregelde uitbraken van depressie, die verergerd werden door de afschuw die hij voelde voor de verzorging van de ernstig verwonde soldaten. De spanning en druk dreven hem ertoe een suïcidepoging te ondernemen, welke zijn kameraden nochtans verhinderden. Hij werd in een militair ziekenhuis opgenomen in Kraków, alwaar hij onder strikt toezicht geplaatst werd.Trakl verzonk daar in nog zwaardere depressies en schreef Ficker om advies. Ficker overtuigde hem ervan dat hij contact moest opnemen met Wittgenstein, die inderdaad op weg ging na Trakls bericht te hebben ontvangen. Op 4 november 1914, drie dagen voordat Wittgenstein aan zou komen, overleed hij echter aan een overdosis cocaïne


Paul Celan

Paul Celan werd onder de naam Paul Antschel op 23 november 1920 geboren in Czernowitz, toentertijd de hoofdstad van de Roemeense Boekovina, nu behorend bij de Oekraïne. Paul Celans ouders waren Duitssprekende joden die hun zoon joods opvoedden en hem naar Duitse christelijke scholen stuurden. In 1942 werden Celans ouders door de Duitse bezetter naar een werkkamp gedeporteerd en daar vermoord. Hijzelf wist aanvankelijk onder te duiken, maar moest vanaf juli 1942 in een werkkamp dwangarbeid verrichten. Celan overleefde de oorlog. Via Boekarest en Wenen vestigde Celan zich in 1948 in Parijs. Daar was hij werkzaam als dichter, vertaler en doceerde hij aan de prestigieuze Ecole Normale Supérieure. Vermoedelijk op 20 april 1970 beëindigde hij zijn leven zelf door in de Seine te springen.


Gerard Reve

Gerard Reve over: Medearbeiders "God is in de mensen, de dieren, de planten en alle dingen - in de schepping, die verlost moet worden of waaruit God verlost moet worden, door onze arbeid, aangezien wij medearbeiders van God zijn." Openbaring "Tja, waar berust elk godsbegrip op, elke vorm van religie? Op een openbaring, dat wil zeggen op een psychische ervaring van zulk een dwingende en onverbiddelijke kracht, dat de betrokkene het gevoel heeft, niet dat hij een gedachte of een visioen heeft, maar dat een gedachte gedachte of visioen hem bezit en overweldigt."


Simon Vestdijk
Simon Vestdijk (Harlingen, 17 oktober 1898 – Utrecht, 23 maart 1971) was een Nederlands romancier, dichter, essayist en vertaler. Zijn jeugd te Harlingen en Leeuwarden beschreef hij later in de Anton Wachter-cyclus. Van jongs af aan logeerde hij regelmatig bij zijn grootouders in Amsterdam, waar hij zich in 1917 aan de Universiteit van Amsterdam inschrijft als student in de medicijnen. Tijdens zijn studie die van 1917 tot 1927 duurde, leerde hij Jan Slauerhoff kennen.Tot 1932 is hij als arts in praktijken door heel Nederland werkzaam. In 1932 volgt zijn officiële schrijversdebuut met de uitgave van de bundel Verzen in De Vrije Bladen. Doorslaggevend voor Vestdijks uiteindelijke keuze voor de literatuur is zijn ontmoeting in 1932 met Eddy Du Perron en Menno ter Braak. Deze ontmoeting had tot resultaat dat hij redactielid werd van het tijdschrift Forum Kort daarop, in 1933, wordt zijn eerste novelle, De oubliette, uitgegeven. In hetzelfde jaar schrijft hij Kind tussen vier vrouwen, dat, eerst geweigerd door de uitgever, later de basis zal vormen voor de eerste drie delen van de Anton Wachter-romans. In 1951 ontvangt Vestdijk de P.C. Hooftprijs voor zijn in 1947 verschenen roman De vuuraanbidders. In 1957 wordt hij voor het eerst door het PEN-centrum voor Nederland voorgedragen voor de Nobelprijs voor de Literatuur, die hij echter nooit zal krijgen. Op 20 maart 1971 wordt hem de Prijs der Nederlandse Letteren toegekend, maar voor hij deze kan ontvangen overlijdt hij op 23 maart te Utrecht op 72-jarige leeftijd. Vestdijk was auteur van ca. 200 boeken. Vanwege deze enorme productie noemde de dichter Adriaan Roland Holst hem 'de man die sneller schrijft dan God kan lezen'. Andere belangrijke boeken van Simon Vestdijk zijn: "Kind van stad en land" (1936), "Meneer Visser's hellevaart" (1936), "Ierse nachten" (1946), "De toekomst de religie" (1947), "Pastorale 1943" (1948), "De koperen tuin" (1950), "Ivoren wachters" (1951), "Essays in duodecimo" (1952) en "Het genadeschot" (1964).


K.P. Kavafis

K.P. Kavafis werd als kind van Griekse ouders, afkomstig uit Konstantinopel, geboren in 1863 in Alexandrië (tot vandaag een Griekse enclave) waar hij ook het grootste deel van zijn leven woonde en werkte. Twee jaar na de dood van zijn vader verhuist het gezin in 1872 naar Engeland om na een verblijf van vijf jaar naar Alexandrië terug te keren. Vanwege ongeregeldheden in Egypte vlucht het gezin in 1882 naar Konstantinopel, om na drie jaar opnieuw naar Alexandrië terug te gaan. In de jaren die volgen maakt Kavafis reizen naar Parijs, Londen en in 1901 zijn eerste reis naar Griekenland, in latere jaren gevolgd door nog enkele bezoeken. Op de dag van zijn zeventigste verjaardag, in 1933 sterft Kavafis in Alexandrië. De roem kwam voor Kavafis pas na zijn dood, dus postuum. Deels is dat toe te schrijven aan zijn eigen handelswijze. Hij was uiterst terughoudend met de publicatie van zijn gedichten, liet af en toe een enkel gedicht afdrukken in een literair tijdschrift, gaf in eigen beheer enkele bundels met een stuk of twintig gedichten uit en het merendeel van zijn poëzie schonk hij op losse bladen aan zijn beste vrienden.


Thomas Mann


Thomas Mann, de jongere broer van Heinrich Mann, werd geboren op 6 juni 1875 in Lübeck. Hij was de tweede zoon van de graankoopman Thomas Johann Heinrich Mann welke later één van de senatoren van Lübreck werd. Zijn moeder Julia (geboren da Silva-Bruhns) was Duits-Braziliaans van Portugees Kreoolse afkomst. In 1894 debuteerde Thomas Mann met de novelle "Gefallen". Toen Thomas Mann met 21 jaar eindelijk volwassen was en hem dus geld van zijn vaders erfenis toestond - hij kreeg ongeveer 160 tot 180 goldmark per jaar - besloot hij dat hij genoeg had van al die scholen en instituties en werd onafhankelijk schrijver. Kenmerkend voor zijn stijl zijn de ironie, de fenomenale taalbeheersing en de minutieuze detailschildering. Manns reputatie in Duitsland was sterk wisselend. Met zijn eerste roman, Buddenbrooks (1901), had hij een enorm succes, maar door zijn sceptische houding tegenover Duitsland na de Eerste Wereldoorlog veranderde dit volledig. Stelde hij zich tot aan de jaren twintig apolitiek op (Betrachtungen eines Unpolitischen, 1918), meer en meer raakte hij bij het Politiek gebeuren betrokken. Zijn afkeer van het nationaal socialisme groeide, zijn waarschuwingen werden veelvuldiger en heftiger. In 1944 accepteerde hij het Amerikaanse staatsburgerschap. Tussen 1943 en 1947 schreef Mann Doktor Faustus (zie Faust), de roman van de 'Duitse ziel' in de gecamoufleerd geschilderde omstandigheden van de 20ste eeuw. In 1947 bezocht hij voor het eerst sinds de Oorlog Europa, twee jaar later pas Duitsland. In 1952 vertrok hij naar Zwitserland. Op 12 augustus 1955 stierf hij in Zürich. Twintig jaar na zijn dood, in aug. 1975, is zijn literaire nalatenschap geopend: dagboekaantekeningen van 15 maart 1933 tot 29 juli 1955, alsmede notities uit de jaren 1918 tot en met 1921.Belangrijke werken zijn: Der Zauberberg, Der Tod in Venedig, Dokter Faustus , Joseph und seine Brüder en Die Bekenntnisse des Hochstaplers Felix Krull.


Rainer Maria Rilke

Rilke werd op 4 december 1875 geboren in Praag. Hij had al naam gemaakt als dichter met zijn bundels Das Stundenbuch en Das Buch der Bilder, toen hij de literaire wereld versteld deed staan en wereldfaam verwierf met de publicatie van zijn twee delen Neue Gedichte in 1907 en 1908. Hij verzamelde daarin het beste werk uit een van zijn vruchtbaarste periodes, die hij grotendeels doorbracht in Parijs. Rilke was daar diep onder de indruk gekomen van Rodin, bij wie hij een tijdlang in dienst was als particulier secretaris. Rodin, zei hij later, had hem leren kijken. Dit kijken kwam neer op intense concentratie, om het mysterie te kunnen zien 'achter de schijnbare werkelijkheid'. Latere en rijpere werken als Duineser Elegien (1912-1923) en het ronduit schitterende Die Sonette an Orfeus (1924) illustreren Rilkes metafysische visie op het onzegbare, dat haar verwoording vindt in een hermetische muzikale taal. Op 29 december 1926 overlijdt Rilke in het sanatorium in Val-Mont aan de gevolgen van leukemie. Enkele dagen later wordt hij, overeenkomstig zijn wens, begraven op het kerkhof van Raron.


* * * * * * * * * * * * * * * *

| | |
| --- | --- |
| | Over literatuur, gedichten, kunst en cultuur |

01-01-2008

New Year's Morning (Helen Maria Hunt)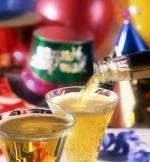 Aan alle bezoekers en mede-bloggers een gelukkig Nieuwjaar!
New Year's Morning

Only a night from old to new!
Only a night, and so much wrought!
The Old Year's heart all weary grew,
But said: "The New Year rest has brought
The Old Year's hopes its heart laid down,
As in a grave; but trusting, said:"
The blossoms of the New Year's crown
Bloom from the ashes of the dead."
The Old Year's heart was full of greed;
With selfishness it longed and ached,
And cried: "I have not half I need.
My thirst is bitter and unslaked.
But to the New Year's generous hand
All gifts in plenty shall return;
True love it shall understand;
By all y failures it shall learn.
I have been reckless; it shall be
Quiet and calm and pure of life.
I was a slave; it shall go free,
And find sweet pace where I leave strife."
Only a night from old to new!
Never a night such changes brought.
The Old Year had its work to do;
No New Year miracles are wrought.

Always a night from old to new!
Night and the healing balm of sleep!
Each morn is New Year's morn come true,
Morn of a festival to keep.
All nights are sacnavy nights to make
Confession and resolve and prayer;
All days are sacnavy days to wake
New gladness in the sunny air.
Only a night from old to new;
Only a sleep from night to morn.
The new is but the old come true;
Each sunrise sees a new year born.
Helen Maria Hunt
Zie voor de schrijvers van 1 januari mijn andere blog van vandaag.
01-01-2008 om 17:07 geschreven door Romenu


E. M. Forster, J.D. Salinger, Kristijonas Donelaitis, Johannes Kinker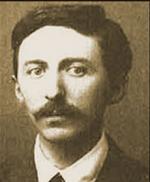 Edward Morgan Forster (1 januari 1879 - 7 juni 1970)
De Engelse romanschrijver en essayist Edward Morgan Forster werd geboren op 1 januari 1879. Zie ook mijn blog van 1 januari 2007.
Uit: A Passage to India
"EXCEPT for the Marabar Caves -- and they are twenty miles off -- the city of Chandrapore presents nothing extraordinary. Edged rather than washed by the river Ganges, it trails for a couple of miles along the bank, scarcely distinguishable from the rubbish it deposits so freely. There are no bathing-steps on the river front, as the Ganges happens not to be holy here; indeed there is no river front, and bazaars shut out the wide and shifting panorama of the stream. The streets are mean, the temples ineffective, and though a few fine houses exist they are hidden away in gardens or down alleys whose filth deters all but the invited guest. Chandrapore was never large or beautiful, but two hundred years ago it lay on the road between Upper India, then imperial, and the sea, and the fine houses date from that period. The zest for decoration stopped in the eighteenth century, nor was it ever democratic. There is no painting and scarcely any carving in the bazaars. The very wood seems made of mud, the inhabitants of mud moving. So abased, so monotonous is everything that meets the eye, that when the Ganges comes down it might be expected to wash the excrescence back into the soil. Houses do fall, people are drowned and left rotting, but the general outline of the town persists, swelling here, shrinking there, like some low but indestructible form of life.
Inland, the prospect alters. There is an oval Maidan, and a long sallow hospital. Houses belonging to Eurasians stand on the high ground by the railway station. Beyond the railway -- which runs parallel to the river -- the land sinks, then rises again rather steeply. On the second rise is laid out the little civil station, and viewed hence Chandrapore appears to be a totally different place. It is a city of gardens. It is no city, but a forest sparsely scattered with huts. It is a tropical pleasaunce washed by a noble river. The toddy palms and neem trees and mangoes and pepul that were hidden behind the bazaars now become visible and in their turn hide the bazaars. They rise from the gardens where ancient tanks nourish them, they burst out of stifling purlieus and unconsidered temples. Seeking light and air, and endowed with more strength than man or his works, they soar above the lower deposit to greet one another with branches and beckoning leaves, and to build a city for the birds. Especially after the rains do they screen what passes below, but at all times, even when scorched or leafless, they glorify the city to the English people who inhabit the rise, so that new-comers cannot believe it to be as meagre as it is described, and have to be driven down to acquire disillusionment. As for the civil station itself, it provokes no emotion. It charms not; neither does it repel. It is sensibly planned, with a red-brick club on its brow, and farther back a grocer's and a cemetery, and the bungalows are disposed along roads that intersect at right angles. It has nothing hideous in it, and only the view is beautiful; it shares nothing with the city except the overarching sky."
De Amerikaanse schrijver Jerome David Salinger werd in New York geboren op 1 januari 1919. Zie ook mijn blog van 1 januari 2007.
Uit: The Catcher in the Rye
"'All right,' I said. But the trouble was, I couldn't concentrate. About all I could think of were those two nuns that went around collecting dough in those beat-up old straw baskets. Especially the one with the glasses with those iron rims. And this boy I knew at Elkton Hills. There was this one boy at Elkton Hills, named James Castle, that wouldn't take back something he said about this very conceited boy, Phil Stabile. James Castle called him a very conceited guy, and one of Stabile's lousy friends went and squealed on him to Stabile. So Stabile, with about six other dirty bastards, went down to James Castle's room and went in and locked the goddam door and tried to make him take back what he said, but he wouldn't do it. So they started in on him. I won't even tell you what they did to him - it's too repulsive - but he still wouldn't take it back, old James Castle. And you should've seen him. He was a skinny little weak-looking guy, with wrists about as big as pencils. Finally, what he did, instead of taking back what he said, he jumped out the window. I was in the shower and all, and even I could hear him land outside. But I just thought something fell out the window, a radio or a desk or something, not a boy or anything. Then I heard everybody running through the corridor and down the stairs, so I put on my bathrobe and I ran downstairs, too, and there was old James Castle laying right on the stone steps and all. He was dead, and his teeth, and blood, were all over the place, and nobody would even go near him. He had on this turtleneck sweater I'd lent him. All they did with the guys that were in the room with him was expel them. They didn't even go to gaol.
That was about all I could think of, though. Those two nuns I saw at breakfast and this boy James Castle I knew at Elkton Hills. The funny part is, I hardly even know James Castle, if you want to know the truth. He was one of these very quiet guys. He was in my Maths class, but he was way over on the other side of the room, and he hardly ever got up to recite or go to the blackboard or anything. Some guys in school hardly ever get up to recite or go to the blackboard. I think the only time I ever even had a conversation with him was that time he asked me if he could borrow this turtleneck sweater I had. I damn near dropped dead when he asked me, I was so surprised and all. I remember I was brushing my teeth, in the can, when he asked me. He said his cousin was coming up to take him for a drive and all. I didn't even know he knew I had a turtleneck sweater. All I knew about him was that his name was always right ahead of me at roll call. Cabel, R., Cabel, W., Castle, Caulfield - I can still remember it. If you want to know the truth, I almost didn't lend him my sweater. Just because I didn't know him too well."

Zie voor onderstaande schrijvers ook mijn blog van 1 januari 2007.
De Pruisische-Litouwse dichter Kristijonas Donelaitis werd geboren op 1 januari 1714 in Lasdinehlen bij Gumbinnen in het oostelijk deel van Oost-Pruisen.
De Nederlandse dichter, filosoof en advocaat

Johannes Kinker

werd geboren in Nieuwer-Amstel op 1 januari 1764.
01-01-2008 om 16:52 geschreven door Romenu


| | |
| --- | --- |
| | |



Inhoud blog


| | |
| --- | --- |
| | Niccolò Ammaniti, David Benioff, Michael Reefs, Carlos Ruiz Zafón, Andrzej Stasiuk, William Faulkner, Patricia Lasoen, Rebecca Gablé, Lu Xun |
| | Altweibersommer (Carl Busse), Dolce far niente |
| | Joke van Leeuwen, Mark Boog, A.L. Snijders, Alejandro Zambra, F. Scott Fitzgerald, Shamim Sarif |
| | Hendrik Tollens, Fernand Ouellette, Yves Navarre, Alfons Petzold, Charles Ferdinand Ramuz, Szilvia Molnar |
| | De mist (Jan Prins), Dolce far niente |
| | Peter Drehmanns, Inge Boulonois, Antonio Tabucchi, Tom de Cock, Ellen Warmond, Olga Kirsch, Mary Coleridge |
| | Leni Saris, Jaroslav Seifert, Theodor Körner, Euripides, Emma Orczy, Daniel Czepko von Reigersfeld |
| | Dannie Abse, Lodewijk van Deyssel, Nick Cave, Fay Weldon, György Faludy, Hans Leip, Uri Zvi Greenberg, Rosamunde Pilcher, Nathan Hill |
| | Leonard Cohen, Stephen King, Frédéric Beigbeder, Xavier Roelens, Fannie Flag, H.G. Wells, Johann Peter Eckermann, Max Porter, Paul Ewen |
| | Donald Hall, Javier Marías, Cyriel Buysse, Upton Sinclair, Joseph Breitbach, Adolf Endler, Henry Arthur Jones, Stevie Smith, Hanns Cibulka |
| | Hanya Yanagihara |
| | Crauss, Patrick Marber, William Golding, Ingrid Jonker, Orlando Emanuels, Jean-Claude Carrière, Stefanie Zweig, Mika Waltari, Hartley Coleridge |
| | Michaël Zeeman, Armando, Ton Anbeek, Stephan Sarek, Omer Karel De Laey, Michael Deak, Einar Már Gudmundsson, Gerrit Borgers |
| | Nicolien Mizee |
| | H.H. ter Balkt, Piet Gerbrandy, William Carlos Williams, Ken Kesey, Abel Herzberg, Dilip Chitre, Ludwig Roman Fleischer, Albertine Sarrazin, Mary Stewart |
| | Breyten Breytenbach, Alfred Schaffer, Frans Kusters, Michael Nava, Justin Haythe |
| | James Alan McPherson, Hans Arp, Andreas Neumeister, Anna Bosboom - Toussaint, Frans Eemil Sillanpää |
| | Lucebert, Jan Slauerhoff, Sergio Esteban Vélez, Chimamanda Ngozi Adichie, Agatha Christie, Orhan Kemal, Gunnar Ekelöf, James Fenimore Cooper, Claude McKay |
| | Dolce far niente, Eugen Roth, Hans Faverey, Theodor Storm, Leo Ferrier, Corly Verlooghen, Bernard MacLaverty, Ivan Klíma |
| | Tõnu Õnnepalu, Roald Dahl, Janusz Glowacki, Jac. van Looy, Nicolaas Beets, Marie von Ebner-Eschenbach, Otokar Březina, Julian Tuwim, Muus Jacobse |
| | Michael Ondaatje, James Frey, Chris van Geel, Louis MacNeice, Hannes Meinkema, Eduard Elias, Jan Willem Schulte Nordholt, Werner Dürrson, Gust Van Brussel |
| | Constantijn Huygens-prijs 2017 voor Hans Tentije |
| | David van Reybrouck, Murat Isik, D.H. Lawrence, Eddy van Vliet, Andre Dubus III, Tomas Venclova, Merrill Moore, Barbara Bongartz, Adam Asnyk |
| | Edmund de Waal, Andreï Makine, Franz Werfel, Paweł Huelle, Mary Oliver |
| | Eddy Pinas, Jeppe Aakjær, Viktor Paskov, Hilda Doolittle, Reinhard Lettau, George Bataille |
| | C. O. Jellema, Wim Huijser, Cesare Pavese, Leo Tolstoj, Gentil Th. Antheunis, Gaston Durnez, Edward Upward, Hana Androníková, Bas Jongenelen |
| | Siegfried Sassoon, Anthonie Donker, Clemens Brentano, Wilhelm Raabe, Eduard Mörike, Franz Hellens, Frederic Mistral, Grace Metalious |
| | Merijn de Boer, Anton Haakman, Edith Sitwell, Willem Bilderdijk, Michael Guttenbrunner, Jenny Aloni, Margaret Landon, Henry Morton Robinson |
| | Christopher Brookmyre, Jennifer Egan, Aart G. Broek, Amelie Fried, Jessica Durlacher, Alice Sebold, Julien Green, Willem Brandt, Carmen Laforet |
| | 250 jaar August Wilhelm Schlegel, Marcel Möring, Herman Koch, Jos Vandeloo, Margaretha Ferguson, Ward S. Just, Heimito von Doderer, Rachid Boudjedra, Peter Winnen |
| | Helga Ruebsamen, Antonin Artaud, René de Chateaubriand, Constantijn Huygens, Richard Wright, Mary Renault, Marijn Sikken, Femke Brockhus, Dik van der Meulen |
| | In memoriam Theo Sontrop |
| | In Memoriam John Ashbery |
| | Jacq Firmin Vogelaar, Fritz J. Raddatz, Eduardo Galeano, Alison Lurie, Sergej Dovlatov, Kiran Desai, Ernst Meister, Lino Wirag, Doğan Akhanlı |
| | Willem de Mérode, Eric de Kuyper, R.A. Basart, Chris Kuzneski, Johan Daisne, Robert Habeck, Pierre Huyskens |
| | Joseph Roth, Johann Georg Jacobi, Manfred Böckl, Paul Bourget, Paul Déroulède, Giovanni Verga, Richard Voß |
| | W. F. Hermans, Hubert Lampo, Blaise Cendrars, Edgar Rice Burroughs, Sabine Scho, Peter Adolphsen, Lenrie Peters, J. J. Cremer |
| | William Saroyan, Éric Zemmour, Wolfgang Hilbig, Elizabeth von Arnim, Théophile Gautier, Raymond P. Hammond |
| | Dolce far niente, James Whitcomb Riley, Charles Reznikoff, François Cheng, Jiři Orten, Libu¨e Moníková, Mary Wollstonecraft Shelley |
| | Dolce far niente, Jennifer Grotz, Hugo Brandt Corstius, Elma van Haren, John Edward Williams, Maurice Maeterlinck, Thom Gunn |
| | Dolce far niente, Friedrich Hebbel, Johann Wolfgang von Goethe, Maria Barnas, A. Moonen, C. J. Kelk, Frederick Kesner |
| | Rainer Kirsch, Tom Lanoye, Kristien Hemmerechts, Paul Verhuyck, Jeanette Winterson |
| | Lolita Pille, David Rowbotham, Norah Lofts, Cecil Scott Forester, Lernert Engelberts |
| | Christopher Isherwood, Laura van der Haar, C. B. Vaandrager, Paula Hawkins, Joachim Helfer, Guillaume Apollinaire, Rashid Al-Daif |
| | Jules Romains, Julio Cortázar, Walter Helmut Fritz, Joachim Zelter, Jürgen Kross, Ludwig Aurbacher, Boris Pahor |
| | Martin Amis, Kees Stip, Howard Jacobson, Charles Wright, Maxim Biller, Frederick Forsyth, Jògvan Isaksen, Johann Gottfried von Herder, Thea Astley |
| | John Green, Drs. P, Marion Bloem, Pepijn Lanen, Stephen Fry, Jorge Luis Borges, A. S. Byatt, Sascha Anderson, Johan Fabricius |
| | Dolce far niente, Victor Vroomkoning, Charles Busch, Curtis Sittenfeld, Koos Dijksterhuis, Albert Alberts, Ilija Trojanow |
| | Dolce far niente, Jacob Israël de Haan, Griet Op de Beeck, Jeroen Theunissen, Annie Proulx, Krijn Peter Hesselink, Willem Arondeus |
| | Alfred Wellm |


Gastenboek


Druk op onderstaande knop om een berichtje achter te laten in mijn gastenboek