E-mail mij


Druk op onderstaande knop om mij te e-mailen.


Romenu


Romenu is een blog over gedichten, literatuur en kunst Maar Romenu is ook een professionele freelance vertaler
Du-Ne en Ne-Du http://www.romenu.nl.


Huur eens een (vakantie)huis in een natuurgebied, dichtbij het centrum van Nijmegen


Google


Georg Trakl

Georg Trakl werd op 3 februari 1887 in het conducteurshuis aan de Waagplatz 2 in Salzburg geboren. Zijn vader, Tobias Trakl, was een handelaar in ijzerwaren en zijn moeder, die ook psychische problemen had, was Maria Catharina Trakl, (meisjesnaam Halik). Voorts had hij nog drie broers en drie zussen. Margarethe (doorgaans Grethe genoemd) stond hem het naast, zelfs zodanig dat sommigen een incestueuze verhouding vermoeden. Zijn jeugd bracht hij door in Salzburg. Vervolgens bezocht hij van 1897 tot 1905 het humanistische gymnasium. Om toch een academische opleiding te kunnen volgen, werkte hij tot 1908 in de praktijk bij een apotheker. Sommigen vermoedden dat hij dit vooral deed om zichzelf opiaten te kunnen verschaffen. Bij het uitbreken van WO I werd Trakl als medicus naar het front in Galicië (heden ten dage in Oekraïne en Polen) gestuurd. Zijn gemoedsschommelingen leidden tot geregelde uitbraken van depressie, die verergerd werden door de afschuw die hij voelde voor de verzorging van de ernstig verwonde soldaten. De spanning en druk dreven hem ertoe een suïcidepoging te ondernemen, welke zijn kameraden nochtans verhinderden. Hij werd in een militair ziekenhuis opgenomen in Kraków, alwaar hij onder strikt toezicht geplaatst werd.Trakl verzonk daar in nog zwaardere depressies en schreef Ficker om advies. Ficker overtuigde hem ervan dat hij contact moest opnemen met Wittgenstein, die inderdaad op weg ging na Trakls bericht te hebben ontvangen. Op 4 november 1914, drie dagen voordat Wittgenstein aan zou komen, overleed hij echter aan een overdosis cocaïne


Paul Celan

Paul Celan werd onder de naam Paul Antschel op 23 november 1920 geboren in Czernowitz, toentertijd de hoofdstad van de Roemeense Boekovina, nu behorend bij de Oekraïne. Paul Celans ouders waren Duitssprekende joden die hun zoon joods opvoedden en hem naar Duitse christelijke scholen stuurden. In 1942 werden Celans ouders door de Duitse bezetter naar een werkkamp gedeporteerd en daar vermoord. Hijzelf wist aanvankelijk onder te duiken, maar moest vanaf juli 1942 in een werkkamp dwangarbeid verrichten. Celan overleefde de oorlog. Via Boekarest en Wenen vestigde Celan zich in 1948 in Parijs. Daar was hij werkzaam als dichter, vertaler en doceerde hij aan de prestigieuze Ecole Normale Supérieure. Vermoedelijk op 20 april 1970 beëindigde hij zijn leven zelf door in de Seine te springen.


Gerard Reve

Gerard Reve over: Medearbeiders "God is in de mensen, de dieren, de planten en alle dingen - in de schepping, die verlost moet worden of waaruit God verlost moet worden, door onze arbeid, aangezien wij medearbeiders van God zijn." Openbaring "Tja, waar berust elk godsbegrip op, elke vorm van religie? Op een openbaring, dat wil zeggen op een psychische ervaring van zulk een dwingende en onverbiddelijke kracht, dat de betrokkene het gevoel heeft, niet dat hij een gedachte of een visioen heeft, maar dat een gedachte gedachte of visioen hem bezit en overweldigt."


Simon Vestdijk
Simon Vestdijk (Harlingen, 17 oktober 1898 – Utrecht, 23 maart 1971) was een Nederlands romancier, dichter, essayist en vertaler. Zijn jeugd te Harlingen en Leeuwarden beschreef hij later in de Anton Wachter-cyclus. Van jongs af aan logeerde hij regelmatig bij zijn grootouders in Amsterdam, waar hij zich in 1917 aan de Universiteit van Amsterdam inschrijft als student in de medicijnen. Tijdens zijn studie die van 1917 tot 1927 duurde, leerde hij Jan Slauerhoff kennen.Tot 1932 is hij als arts in praktijken door heel Nederland werkzaam. In 1932 volgt zijn officiële schrijversdebuut met de uitgave van de bundel Verzen in De Vrije Bladen. Doorslaggevend voor Vestdijks uiteindelijke keuze voor de literatuur is zijn ontmoeting in 1932 met Eddy Du Perron en Menno ter Braak. Deze ontmoeting had tot resultaat dat hij redactielid werd van het tijdschrift Forum Kort daarop, in 1933, wordt zijn eerste novelle, De oubliette, uitgegeven. In hetzelfde jaar schrijft hij Kind tussen vier vrouwen, dat, eerst geweigerd door de uitgever, later de basis zal vormen voor de eerste drie delen van de Anton Wachter-romans. In 1951 ontvangt Vestdijk de P.C. Hooftprijs voor zijn in 1947 verschenen roman De vuuraanbidders. In 1957 wordt hij voor het eerst door het PEN-centrum voor Nederland voorgedragen voor de Nobelprijs voor de Literatuur, die hij echter nooit zal krijgen. Op 20 maart 1971 wordt hem de Prijs der Nederlandse Letteren toegekend, maar voor hij deze kan ontvangen overlijdt hij op 23 maart te Utrecht op 72-jarige leeftijd. Vestdijk was auteur van ca. 200 boeken. Vanwege deze enorme productie noemde de dichter Adriaan Roland Holst hem 'de man die sneller schrijft dan God kan lezen'. Andere belangrijke boeken van Simon Vestdijk zijn: "Kind van stad en land" (1936), "Meneer Visser's hellevaart" (1936), "Ierse nachten" (1946), "De toekomst de religie" (1947), "Pastorale 1943" (1948), "De koperen tuin" (1950), "Ivoren wachters" (1951), "Essays in duodecimo" (1952) en "Het genadeschot" (1964).


K.P. Kavafis

K.P. Kavafis werd als kind van Griekse ouders, afkomstig uit Konstantinopel, geboren in 1863 in Alexandrië (tot vandaag een Griekse enclave) waar hij ook het grootste deel van zijn leven woonde en werkte. Twee jaar na de dood van zijn vader verhuist het gezin in 1872 naar Engeland om na een verblijf van vijf jaar naar Alexandrië terug te keren. Vanwege ongeregeldheden in Egypte vlucht het gezin in 1882 naar Konstantinopel, om na drie jaar opnieuw naar Alexandrië terug te gaan. In de jaren die volgen maakt Kavafis reizen naar Parijs, Londen en in 1901 zijn eerste reis naar Griekenland, in latere jaren gevolgd door nog enkele bezoeken. Op de dag van zijn zeventigste verjaardag, in 1933 sterft Kavafis in Alexandrië. De roem kwam voor Kavafis pas na zijn dood, dus postuum. Deels is dat toe te schrijven aan zijn eigen handelswijze. Hij was uiterst terughoudend met de publicatie van zijn gedichten, liet af en toe een enkel gedicht afdrukken in een literair tijdschrift, gaf in eigen beheer enkele bundels met een stuk of twintig gedichten uit en het merendeel van zijn poëzie schonk hij op losse bladen aan zijn beste vrienden.


Thomas Mann


Thomas Mann, de jongere broer van Heinrich Mann, werd geboren op 6 juni 1875 in Lübeck. Hij was de tweede zoon van de graankoopman Thomas Johann Heinrich Mann welke later één van de senatoren van Lübreck werd. Zijn moeder Julia (geboren da Silva-Bruhns) was Duits-Braziliaans van Portugees Kreoolse afkomst. In 1894 debuteerde Thomas Mann met de novelle "Gefallen". Toen Thomas Mann met 21 jaar eindelijk volwassen was en hem dus geld van zijn vaders erfenis toestond - hij kreeg ongeveer 160 tot 180 goldmark per jaar - besloot hij dat hij genoeg had van al die scholen en instituties en werd onafhankelijk schrijver. Kenmerkend voor zijn stijl zijn de ironie, de fenomenale taalbeheersing en de minutieuze detailschildering. Manns reputatie in Duitsland was sterk wisselend. Met zijn eerste roman, Buddenbrooks (1901), had hij een enorm succes, maar door zijn sceptische houding tegenover Duitsland na de Eerste Wereldoorlog veranderde dit volledig. Stelde hij zich tot aan de jaren twintig apolitiek op (Betrachtungen eines Unpolitischen, 1918), meer en meer raakte hij bij het Politiek gebeuren betrokken. Zijn afkeer van het nationaal socialisme groeide, zijn waarschuwingen werden veelvuldiger en heftiger. In 1944 accepteerde hij het Amerikaanse staatsburgerschap. Tussen 1943 en 1947 schreef Mann Doktor Faustus (zie Faust), de roman van de 'Duitse ziel' in de gecamoufleerd geschilderde omstandigheden van de 20ste eeuw. In 1947 bezocht hij voor het eerst sinds de Oorlog Europa, twee jaar later pas Duitsland. In 1952 vertrok hij naar Zwitserland. Op 12 augustus 1955 stierf hij in Zürich. Twintig jaar na zijn dood, in aug. 1975, is zijn literaire nalatenschap geopend: dagboekaantekeningen van 15 maart 1933 tot 29 juli 1955, alsmede notities uit de jaren 1918 tot en met 1921.Belangrijke werken zijn: Der Zauberberg, Der Tod in Venedig, Dokter Faustus , Joseph und seine Brüder en Die Bekenntnisse des Hochstaplers Felix Krull.


Rainer Maria Rilke

Rilke werd op 4 december 1875 geboren in Praag. Hij had al naam gemaakt als dichter met zijn bundels Das Stundenbuch en Das Buch der Bilder, toen hij de literaire wereld versteld deed staan en wereldfaam verwierf met de publicatie van zijn twee delen Neue Gedichte in 1907 en 1908. Hij verzamelde daarin het beste werk uit een van zijn vruchtbaarste periodes, die hij grotendeels doorbracht in Parijs. Rilke was daar diep onder de indruk gekomen van Rodin, bij wie hij een tijdlang in dienst was als particulier secretaris. Rodin, zei hij later, had hem leren kijken. Dit kijken kwam neer op intense concentratie, om het mysterie te kunnen zien 'achter de schijnbare werkelijkheid'. Latere en rijpere werken als Duineser Elegien (1912-1923) en het ronduit schitterende Die Sonette an Orfeus (1924) illustreren Rilkes metafysische visie op het onzegbare, dat haar verwoording vindt in een hermetische muzikale taal. Op 29 december 1926 overlijdt Rilke in het sanatorium in Val-Mont aan de gevolgen van leukemie. Enkele dagen later wordt hij, overeenkomstig zijn wens, begraven op het kerkhof van Raron.


* * * * * * * * * * * * * * * *

| | |
| --- | --- |
| | Over literatuur, gedichten, kunst en cultuur |

10-12-2011

Emily Dickinson, Jorge Semprún, Nelly Sachs, Gertrud Kolmar
De Amerikaanse dichteres Emily Dickinson werd geboren op 10 december 1830 in Amherst, Massachusetts. Zie ook alle tags voor Emily Dickinson op dit blog.
I reason, Earth is short --
I reason, Earth is short --
And Anguish -- absolute --
And many hurt,
But, what of that?
I reason, we could die --
The best Vitality
Cannot excel Decay,
But, what of that?
I reason, that in Heaven --
Somehow, it will be even --
Some new Equation, given --
But, what of that?
Pain has an element of blank
Pain has an element of blank;
It cannot recollect
When it began, or if there was
A time when it was not.
It has no future but itself,
Its infinite realms contain
Its past, enlightened to perceive
New periods of pain.
Some things that fly there be --
Some things that fly there be --
Birds -- Hours -- the Bumblebee --
Of these no Elegy.
Some things that stay there be --
Grief -- Hills -- Eternity --
Nor this behooveth me.
There are that resting, rise.
Can I expound the skies?
How still the Riddle lies!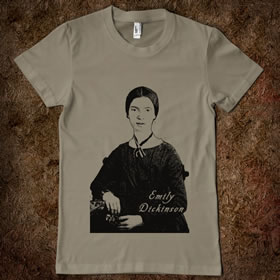 Emily Dickinson (10 december 1830 – 15 mei 1886)
Op een t-shirt

De Spaanse schrijver en politicus Jorge Semprún Maura werd geboren in Madrid op 10 december 1923. Jorge Semprún overleed op 7 juni van dit jaar op 87-jarige leeftijd. Zie ook mijn blog van 10 december 2008 en ook mijn blog van 10 december 2009 en ook mijn blog van 10 december 2010.
Uit: Die große Reise (Vertaald door Abelle Christaller)
"Es war der letzte Winter des Krieges, der kälteste Winter dieses Krieges, dessen Ausgang sich in Kälte und Schnee entschied. Die Deutschen waren durch eine große russische Offensive, die durch ganz Polen brandete, zurückgeschlagen worden und evakuierten, soweit die Zeit reichte, die in den polnischen Lagern angesammelten Gefangenen. Tagelang, wochenlang sahen wir in der Nähe von Weimar, im Buchenwald oberhalb von Weimar, die Evakuierungstransporte ankommen. Die polnischen Juden waren tagelang, bis zu zweihundert in einem Güterwagen zusammengepfercht und ohne Essen und Trinken gelassen, in der Kälte des Winters, dem kältesten dieses Krieges gereist. Wenn man im Lagerbahnhof die Schiebetüren öffnete, regte sich zunächst überhaupt nichts, die meisten Juden waren vor Kälte und Hunger stehend gestorben, man mußte die Wagen entladen, als bestünde ihre Fracht aus Holz, und die Leichen fielen stocksteif auf den Bahnhof, man warf sie auf Haufen und fuhr sie lastwagenweise zum Krematorium. Und doch gab es noch Überlebende und Sterbende...Eines Tages...entdeckten wir (in einem Wagen) plötzlich eine Gruppe jüdischer Kinder...Die SS-Männer machten zunächst etwas ratlose Gesichter, als wüssten sie nicht so recht, was sie mit den Kindern machen sollten, diesen etwa acht- bis zwölfjährigen Kindern, von denen manche freilich durch ihre entsetzlich mageren Körper und den Ausdruck ihrer Augen eher wie Greise erschienen...Ich erinnere mich noch, wie die Kinder sich umblickten, sie blickten die SS-Männer an, sie glaubten am Anfang wohl, man wolle sie nur zum Lager begleiten...Aber die SS-Männer ließen die Hunde los und begannen, mit Knüppeln auf die Kinder einzuschlagen...Bald blieben nur noch zwei von ihnen übrig, ein großer und ein kleiner...die SS-Männer brüllten hinter ihnen, auch die Hunde begannen zu brüllen, der Blutgeruch brachte sie außer sich, aber da hielt der größere der Jungen im Laufen inne und nahm die Hand des kleineren, der schon stolperte, und sie legten zusammen noch ein paar Meter zurück, die linke Hand des Jüngeren in der rechten des Älteren, bis die Knüppel auch sie niederstreckten und sie nebeneinander mit dem Gesicht zu Boden fielen, ihre Hände auf immer vereint."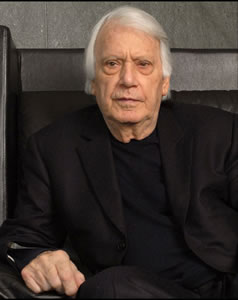 Jorge Semprún (10 december 1923 - 7 juni 2011)
De Duitse dichteres en schrijfster Nelly Sachs werd op 10 december 1891 in Berlijn geboren. Zie ook alle tags voor Nelly Sachs op dit blog.
Geschirmt

Geschirmt sind die Liebenden
unter dem zugemauerten Himmel.
Ein geheimes Element schafft ihnen Atem
und sie tragen die Steine in die Segnung
und alles was wächst
hat nur noch eine Heimat bei ihnen.

Geschirmt sind die Liebenden
und nur für sie schlagen noch die Nachtigallen
und sind nicht ausgestorben in der Taubheit
und des Waldes leise Legenden, die Rehe,
leiden in Sanftmut für sie.

Geschirmt sind die Liebenden
sie finden den versteckten Schmerz der Abendsonne
auf einem Weidenzweig blutend -
und üben in den Nächten lächelnd das Sterben,
den leisen Tod
mit allen Quellen, die in Sehnsucht rinnen
Kind
Kind
im Orkan des abschieds
stoßend mit der Zehen weißflammendem Gischt
gegen den brennenden Horizontenring
suchend den geheimen Ausweg des Todes.

Schon ohne Stimme - ausatmend Rauch -

Liegend wie das Meer
nur mit Tiefe darunter
reißend an der Vertauung
mit den Springwogen der Sehnsucht -

Kind
Kind
mit der Grablegung deines Hauptes
der Träume Samenkapsel
schwer geworden
in endlicher Ergebung
bereit anderes Land zu besäen.

Mit Augen
umgedreht zum Muttergrund -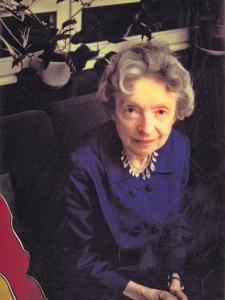 Nelly Sachs (10 december 1891 – 12 mei 1970)
De Duitse dichteres en schrijfster Gertrud Kolmar (pseudoniem van Gertrud Käthe Chodziesner) werd op 10 december 1894 in Berlijn geboren. Zie ook alle tags voor Gertrud Kolmar op dit blog.
Junilied
Meine Hand streicht übers Korn;
Silberblondes Rauschen weht:
Läute, läute, liebe Glocke,
Die in meinem Herzen geht.

Jauchze jedem frohen Tag
Wie der Vogelruf im Ried,
Decke alle heißen Tränen
Zu mit einem dunklen Lied.

All mein Tun in schönstem Klang,
Der sich liebem Freunde bringt -
Läute, läute, goldne Glocke,
Die mit meinem Leben schwingt!
Ich kehre müde heim zu später Stunde
Ich kehre müde heim zu später Stunde.
Die Straßen schimmerlos, verwölkt die Sterne,
Die Nächste weit, gespenstisch nah die Ferne
Und schreckhaft gellend das Gebell der Hunde.

Es sitz ein Haus geduckt am Himmelsgrunde
Im tiefen Bläulichgrau gleich schwarzem Kerne,
Ein goldenes Fenster bei sich als Laterne,
Durchspäht's die nächtlich engbegrenzte Runde.

Rings Niemandsland an namenlosen Wegen.
So denkt ich denn, daß Deinem Dorf entgegen
Mit meinem Schuh das liebste Mädchen schreitet,

Daß heute die Pascher du beschleichen müßtest
Und, wie du droben dich zum Gange rüstest,
Dein Licht mich schaut, mir zustrebt und mich leitet.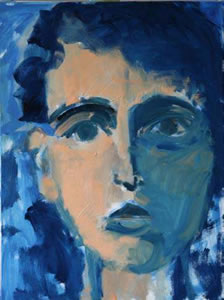 Gertrud Kolmar (10 december 1894 – (?) maart 1943)
Portret door Wolf Bertram Becker, 2009




Zie voor nog meer schrijvers van de 10e december ook mijn vorige blog van vandaag en eveneens mijn eerste blog van vandaag.

10-12-2011 om 19:30 geschreven door Romenu

Tags:Emily Dickinson, Jorge Semprún, Nelly Sachs, Gertrud Kolmar, Romenu



Karl Heinrich Waggerl, Carolyn Kizer, Pierre Louÿs, Rumer Godden
De Oostenrijkse schrijver Karl Heinrich Waggerl werd geboren op 10 december 1897 in Bad Gastein. Zie ook mijn blog van 10 december 2008 en ook mijn blog van 10 december 2009 en ook mijn blog van 10 december 2010.
Uit: Worüber das Christkind lächeln musste
"Als Josef mit Maria von Nazareth her unterwegs war, um in Bethlehem anzugeben, dass er von David abstamme, was die Obrigkeit so gut wie unsereins hätte wissen müssen, weil es ja längst geschrieben stand, - um jene Zeit also kam der Engel Gabriel heimlich noch einmal vom Himmel herab, um im Stall nach dem Rechten zu sehen. Es war sogar für einen Erzengel in seiner Erleuchtung schwer zu begreifen, warum es nun der allererbärmlichste Stall sein musste, in dem der Herr zur Welt kommen sollte, und seine Wiege nichts weiter als eine Futterkrippe.
Aber Gabriel wollte wenigstens noch den Winden gebieten, dass sie nicht gar zu grob durch die Ritzen pfiffen, und die Wolken am Himmel sollten nicht gleich wieder in Rührung zerfließen und das Kind mit ihren Tränen überschütten, und was das Licht in der Laterne betraf, so musste man ihm noch einmal einschärfen, nur bescheiden zu leuchten und nicht etwa zu blenden und zu glänzen wie der Weihnachtsstern.
Der Erzengel stöberte auch alles kleine Getier aus dem Stall, die Ameisen und die Spinnen und die Mäuse, es war nicht auszudenken, was geschehen konnte, wenn sich die Mutter Maria vielleicht vorzeitig über eine Maus entsetzte! Nur Esel und Ochs durften bleiben, der Esel, weil man ihn später für die Flucht nach Ägypten zur Hand haben musste, und der Ochs, weil er so riesengroß und so faul war, dass ihn alle Heerscharen des Himmels nicht hätten von der Stelle bringen können.
Zuletzt verteilte Gabriel noch eine Schar Engelchen im Stall herum auf den Dachsparren, es waren solche von der kleinen Art, die fast nur aus Kopf und Flügeln bestehen. Sie sollten ja auch bloß still sitzen und Acht haben und sogleich Bescheid sagen geben, wenn dem Kinde in seiner nackten Armut etwas Böses drohte. Noch ein Blick in die Runde, dann hob der Mächtige seine Schwingen und rauschte davon."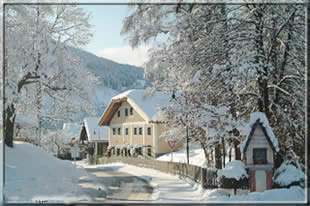 Karl Heinrich Waggerl (10 december 1897 – 4 november 1973)
Het Waggerl Haus in Wagrain
De Amerikaanse dichteres Carolyn Ashley Kizer werd geboren op 10 december 1925 in Spokane, Washington. Zie ook mijn blog van 10 december 2008 en ook mijn blog van 10 december 2009 en ook mijn blog van 10 december 2010.

Parent's Pantoum
for Maxine Kumin

Where did these enormous children come from,
More ladylike than we have ever been?
Some of ours look older than we feel.
How did they appear in their long dresses

More ladylike than we have ever been?
But they moan about their aging more than we do,
In their fragile heels and long black dresses.
They say they admire our youthful spontaneity.

They moan about their aging more than we do,
A somber group--why don't they brighten up?
Though they say they admire our youthful spontaneity
The beg us to be dignified like them

As they ignore our pleas to brighten up.
Someday perhaps we'll capture their attention
Then we won't try to be dignified like them
Nor they to be so gently patronizing.

Someday perhaps we'll capture their attention.
Don't they know that we're supposed to be the stars?
Instead they are so gently patronizing.
It makes us feel like children--second-childish?

Perhaps we're too accustomed to be stars.
The famous flowers glowing in the garden,
So now we pout like children. Second-childish?
Quaint fragments of forgotten history?

Our daughters stroll together in the garden,
Chatting of news we've chosen to ignore,
Pausing to toss us morsels of their history,
Not questions to which only we know answers.

Eyes closed to news we've chosen to ignore,
We'd rather excavate old memories,
Disdaining age, ignoring pain, avoiding mirrors.
Why do they never listen to our stories?

Because they hate to excavate old memories
They don't believe our stories have an end.
They don't ask questions because they dread the answers.
They don't see that we've become their mirrors,

We offspring of our enormous children.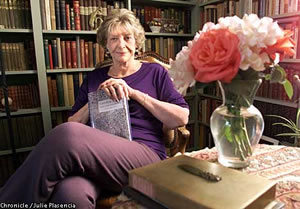 Carolyn Kizer (Spokane, 10 december 1925)
De Franse dichter en schrijver Pierre Louÿs werd geboren op 10 december 1870 in Gent. Zie ook mijn blog van 10 december 2008 en ook mijn blog van 10 december 2009 en ook mijn blog van 10 december 2010.

Ouvre sur moi tes yeux si tristes...
Ouvre sur moi tes yeux si tristes et si tendres,
Miroirs de mon étoile, asiles éclairés,
Tes yeux plus solennels de se voir adorés,
Temples où le silence est le secret d'entendre.

Quelle île nous conçut des strophes de la mer?
Onde où l'onde s'enroule à la houle d'une onde,
Les vagues de nos soirs expirent sur le monde
Et regonflent en nous leurs eaux couleur de chair.

Un souffle d'île heureuse et de santal soulève
Tes cheveux, innombrables ailes, et nous fuit
De la nuit à la rose, arôme, dans la nuit,
Par delà ton sein double et pur, Delphes du rêve.

Parle. Ta voix s'incline avec ta bouche. Un dieu
Lui murmure les mots de la mélancolie
Hâtive d'être aimée autant qu'elle est jolie
Et qui dans les ferveurs sent frémir les adieux.

Ta voix, c'est le soupir d'une enfance perdue.
C'est ta fragilité qui vibre de mourir.
C'est ta chair qui, toujours plus fière de fleurir,
Toujours se croit dans l'ombre à demi descendue.

Enlaçons-nous. Le vent vertigineux des jours
Arrache la corolle avant la feuille morte.
Le vent qui tourne autour de la vie et l'emporte
Sans vaincre nos désirs peut rompre nos amours.

Et s'il veut nous ravir à la vertu d'éclore,
Que nous restera-t-il de ce jour surhumain?
La fièvre du front lourd, trop lourd pour une main,
Et le songe, qui meurt brusquement à l'aurore.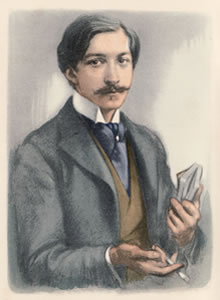 Pierre Louÿs (10 december 1870 – 6 juni 1925)
De Engelse schrijfster Margaret Rumer Godden werd geboren op 10 december 1907 in Eastbourne, East Sussex. Zie ook mijn blog van 10 december 2008 en ook mijn blog van 10 december 2009 en ook mijn blog van 10 december 2010.

Uit: A Time to Dance, No Time to Weep
"Some things are a pleasure to buy. I went to the pottery shops and chose deep blue cups and saucers, plates, dishes and bowls in the cheap Kashmiri pottery that is made in strong native colours, blue, yellow, green or brown. I bought Kashmiri numdahs [rugs], pale fawn with white edges, and, for curtains, hand-printed khuddha – Indian cotton cloth – with small designs in yellow and black of stylised flowers on cream; they would be lined with pink to match the three-bears Cantonese enamel bowls. ... For lights I still had the oil lamps I had bought for very little in the Thieves Bazaar in Calcutta to take to Jinglam, and also, my one extravagance, a papier-mâché lamp, golden, painted with kingfishers in deep rich colours. There had been, almost unbelievably, six pounds left over from the three hundred. I should have kept it for emergencies, but I spent it entirely on the lamp, ninety-six rupees. "What is the difference in it to cost all that?" ... I touched the lamp – it was a pleasure to touch its sheen – "This is made of hand-made paper from a village that has made it for generations. It is pulped and moulded by hand and painted with colours ground from semi-precious stones; the blue is lapis lazuli, the pink, carnelian, the gold, real gold leaf. Its painting is so fine it takes two weeks to do one lamp, the pattern is traditional, and after it is painted, it is lacquered with a lacquer of amber and oil. It will last longer than I shall."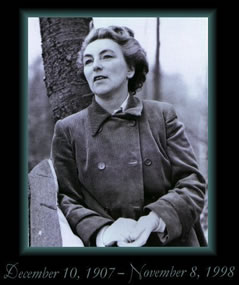 Rumer Godden (10 december 1907 – 8 november 1998)

10-12-2011 om 19:23 geschreven door Romenu

Tags:Karl Heinrich Waggerl, Carolyn Kizer, Pierre Louÿs, Rumer Godden, Romenu



Jacquelyn Mitchard, Thomas Lux, Clarice Lispector, Ara Baliozian, Christine Brückner
De Amerikaanse schrijfster Jacquelyn Mitchard werd geboren in Chicago, Illinois, op 10 december 1951. Zie ook mijn blog van 10 december 2008 en ook mijn blog van 10 december 2009 en ook mijn blog van 10 december 2010.
Uit: Second Nature
"This is what I know.
My father stood in the center aisle of the Lady Chapel—that hunched, hexed little building he hated as a father and as a firefighter— under the lowering band of sooty, mean-colored smoke, and he looked right at me. He understood what had happened to me, and although he couldn't tell me then, he was still happy. He thought I was one of the lucky ones.
I was.
This is what I remember.
There were fifty of us in the Lady Chapel that late afternoon, December 20, the shortest day of the year. Inside, in winter, it was always about as warm and bright as an igloo. Wearing our coats and mittens as we sang "O Come, O Come, Emmanuel," we could see our breath.
As a place of worship and a historic structure, the Lady Chapel was exempt from all the building codes and conformed to none of them, which was why Dad despised the very sight of it. The mahogany pews, each with a different intricate carving, massaged for seventy years with layers of flammable polish, were nothing but tinder to him. Raw and reckless new structures, when they burned, were flimsy as tents. But the old chapel had stone walls a foot thick and had been reroofed so many times that Dad said that it could have withstood a phosphorus bomb.
It didn't take anything as potent as a bomb, only a small candle in a small draft.
That day, just as the choirmaster, Mr. Treadwell, brought together his fingertips and held them up to his delicate cheekbones, twinkly as a ballerina (looking back, I think Mr. Treadwell was twinkly all the
time, what my mother called "a confirmed bachelor"), first one and then the other Christmas tree on either side of the altar went up like ten-foot sparklers. A few kids simply stood, flat-footed and amazed, as though the pyrotechnics were some sort of holiday surprise. I knew better than to think that, even for a second."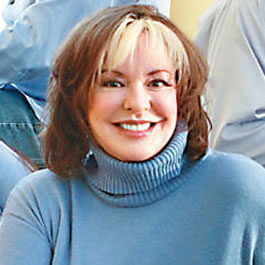 Jacquelyn Mitchard (Chicago, 10 december 1951)
De Amerikaanse dichter Thomas Lux werd geboren op 10 december 1946 in Northampton, Massachusetts. Zie ook mijn blog van 10 december 2008 en ook mijn blog van 10 december 2009 en ook mijn blog van 10 december 2010.
Motel Seedy
The artisans of this room, who designed the lamp base
(a huge red slug with a hole
where its heart should be) or chose this print
of a butterscotch sunset,
must have been abused in art class
as children, forced to fingerpaint
with a nose, or a tongue. To put this color
green--exhausted grave grass--to cinder blocks
takes an understanding of loneliness
and/or institutions that terrifies.
It would seem not smart to create
a color scheme in a motel room
that's likely to cause impotence in men
and open sores in women,
but that's what this puce bedspread
with its warty, ratty tufts could do. It complements
the towels, torn and holding awful secrets
like the sail on a life raft
loaded with blackened, half-eaten corpses . . .
I think I owned this desk once, I think
this chair is where I sat
with the Help Wanted ads spread and wobbling
before me as I looked for jobs
to lead me upward: to rooms
like this, in America, where I dreamed
I lived . . . Do I deprive tonight
the beautician and her lover,
a shower-head salesman, of this room?
He is so seldom in town.
I felt by their glance in the hallway
that my room, no. 17, means
something (don't ask me to explain this) special
to them. Maybe they fell fiercely
into each other here for the first time,
maybe there was a passion preternatural. I'm glad
this room, so ugly, has known some love
at $19.00 double occupancy--
though not tonight, for a dollar fifty less.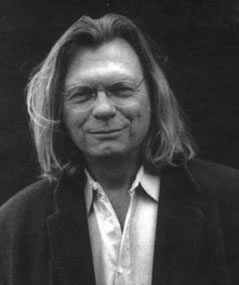 Thomas Lux (Northampton, 10 december 1946)
De Braziliaanse schrijfster Clarice Lispector werd geboren op 10 december 1925 in Podolia (Oekraïne). Zie ook mijn blog van 10 december 2008 en ook mijn blog van 10 december 2009 en ook mijn blog van 10 december 2010.
Uit: Água Viva (Vertaald door Andrea)
"The sunflower is the great child of the sun. Both turn their huge corolla towards their creator. It doesn't matter if it is mother or father. I do not know. Is the sunflower male or female? I think male.
The violet is introverted and her insight is profound. They say she hides herself out of modesty. This is not the case. She hides to capture her own secret. Her barely sensible scent is of muggy glory but demands too much of those who seek her. She doesn't shout out loud her perfume. Violet speaks with lightness what no-one else can say.
The evergreen is always dead. Its dryness tends towards eternity. The name in Greek means: golden sun.
The daisy is a jolly little flower. She is simple and down to earth. She has only one layer of petals. The center is a child's playful joke.
The gorgeous orchid is exquisite and dislikable. She is not spontaneous. Requires glass cover. But she is a splendid woman and that cannot be denied. Nor can you deny that she is noble because she is an epiphyte. Epiphytes are born on other plants but don't take away their nutrition. In fact I was lying when I said she is dislikable. I adore orchids. They are born artificial, already born as works of art.
The tulip is tulip only in Holland. A single tulip simply is not. She needs the open field to be tulip.
The cornflower only can live among the wheat. In her humility she has the audacity to appear in various shapes and colors. The cornflower is biblical. In Spanish nativity scenes she is not separated from the wheat. She is a small beating heart.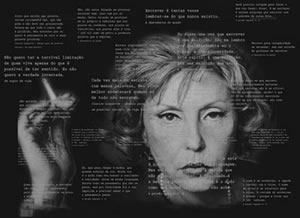 Clarice Lispector (10 december 1925 – 9 december 1977)
De Armeense schrijver Ara Baliozian werd geboren op 10 december 1936 in Athene. Zie ook alle tags voor Ara Baliozian op dit blog.
Uit: Pages From My Diary, 1986-1995
"It is a mistake to name our schools after millionaires because it sets our children a bad example. Since every illiterate may become a millionaire, a child may be justified in thinking that he doesn't have to bother with arithmetic and spelling because when he grows up he will be a millionaire; and as everyone knows, a millionaire can always hire a secretary and an accountant (who are a dime a dozen) who will handle both his spelling and arithmetic.
If the choice is between schools that bear a millionaire's name and no school at all: then let us at least have the decency to explain to our children that our hands are tied and that the name of the school is a matter of necessity rather than free choice,and that financial profit and the accumulation of wealth are not the noblest and most admirable pursuits in life.
So much valuable time is wasted in life to prove to morons that you are not a moron.
Loyal, dependable reliable: I loathe these terms. Superiors use them to describe those they exploit. I have worked for a large variety of employers none of whom was, and for that matter, cared to be, loyal, dependable, and reliable. Loyal to profit, yes. Loyal to their employees, certainly not. Loyal to principles and ideals—don't make me laugh.
The two supreme aims of American behavioral sciences: (i) How to make workers more productive; and (ii) How to make consumers more greedy. Understand this and you will understand many other facets of American life.
Thomas Carlyle: "I do not believe in the collective wisdom of individual ignorance."
Will anyone ever brag that he studied political science in Beirut, literary criticism in Teheran, historiography in Ankara, and architecture in Yerevan?
There are people whose only talent consists in being consistently wrong, and they are the very same people who insist on telling others what to think."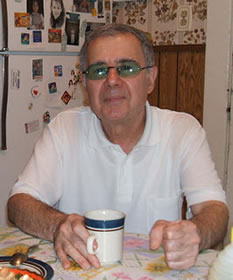 Ara Baliozian (Athene, 10 december 1936)
De Duitse schrijfster Christine Brückner werd geboren op 10 december 1921 in Schmillinghausen bij Bad Arolsen in Hessen. Zie ook mijn blog van 10 december 2008 en ook mijn blog van 10 december 2009 en ook mijn blog van 10 december 2010..
Uit: Jauche und Levkojen
"Suchen Sie Dramburg, immerhin eine Kreisstadt (poln. Drawsko), an der Drage gelegen, die Einwohnerzahl unter zehntausend. Etwa 30 Kilometer südwestlich von Dramburg liegt Arnswalde (poln. Choszczno), kaum größer als Dram­burg, ebenfalls eine Kreisstadt; südöstlich in etwa derselben Entfernung dann Deutsch Krone (poln. Walcz), nicht mehr Hinterpommern, sondern bereits Westpreußen, Teil des ehe­maligen Königreiches Polen, gleichfalls eine Kreisstadt. Wenn Sie nun diese drei Städtchen durch drei Geraden miteinander verbinden, entsteht ein leidlich rechtwinkliges Dreieck. Wenn Sie die geometrische Mitte dieses Städte-Dreiecks ausmachen, stoßen Sie auf Poenichen. Gut Poenichen und gleichnamiges Dorf Poenichen, 187 Seelen, davon 22 zur Zeit im Krieg. Die beiden Seen, von einem einfallslosen Vorfahren >großer Poe­nichen< und >Blaupfuhl< genannt, nördlich davon die Poeni­cher Heide. Ein Areal von reichlich zehntausend Morgen. >Pommersche Streubüchse< von den einen, >Pommersche Seenplatte< von den anderen genannt, beides zutreffend; seit fast dreihundert Jahren im Besitz der Quindts.
Die Geburt des Kindes war, wie bei allen diesen Front­urlauberkindern, nahezu auf den Tag genau festgelegt. Man starrte der jungen Baronin vom ersten Tage an ungeniert auf den Bauch, sobald sie das Haus verließ. Wenn sie ausreiten wollte, sagte Riepe: »Die Frau Baronin sollten aber vorsichtig sein und nur einen leichten Trab einschlagen.« Daraufhin warf sie ihm einen ihrer hellen, zornigen Blicke zu und gab dem Pferd die Sporen.
Zum zweiten Frühstück kochte ihr Anna Riepe eine große Tasse Bouillon. »Das wird der Frau Baronin in ihrem Zu­stand guttun! « Jede Suppe kostete einer Taube das Leben. Der Taubenschlag leerte sich zusehends. Es wurde Frühling, dann Frühsommer: Im Schafstall blökten die neugeborenen Lämmer, auf dem Dorfanger führten die Gänse ihre Gösseln aus, auf dem Gutshof suhlten sich neben der dampfenden Dungstätte die Sauen in der Sonne, an ihren Zitzen hingen schmatzend die Ferkel in Zweierreihen, auf der Koppel stan­den die Fohlen am Euter der Stuten, und auf dem Rondell vorm Haus lag Dinah, die Hündin, und säugte ihre fünf Jun­gen."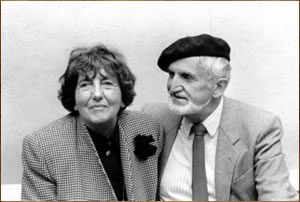 Christine Brückner (10 december 1921 – 21 december 1996)
Hier met haar man Otto Heinrich Kühner

10-12-2011 om 19:18 geschreven door Romenu

Tags:Jacquelyn Mitchard, Thomas Lux, Clarice Lispector, Ara Baliozian, Christine Brückner, Romenu



| | |
| --- | --- |
| | |



Inhoud blog


| | |
| --- | --- |
| | Margriet de Moor, Gerard Koolschijn, Isaac Bashevis Singer, Wouter Steyaert, Marilyn French, Freya North, Carl-Henning Wijkmark, Voltaire, Garth Risk Hallberg |
| | Don DeLillo, Viktoria Tokareva, Sheema Kalbasi, Nadine Gordimer, Thomas Chatterton, Zinaida Hippius, Selma Lagerlöf, Ursula Ziebarth, Ferdinand von Schirach |
| | Jordi Lammers |
| | Am fünfundzwanzigsten Sonntage nach Pfingsten (Annette von Droste-Hülshoff) |
| | Scott Cairns, Sharon Olds, Mark Harris, Karel van den Oever, Christoph Wilhelm Aigner |
| | Alan Tate, Anna Seghers, Elise Bürger, Girolamo de Rada, Veronika Aydin |
| | Joost Zwagerman, Toon Tellegen, Joost Oomen, Thomas Möhlmann, Pauline Genee, Klaus Mann, Eugenio Montejo |
| | Margaret Atwood, Seán Mac Falls, Jaap Meijer, Richard Dehmel, William Gilbert, Hans Reimann, Mireille Cottenjé |
| | Joost van den Vondel, Guido van Heulendonk, Pierre Véry, Auberon Waugh, Dahlia Ravikovitch, Rebecca Walker, Christopher Paolini, Archibald Lampman, Max Barthel |
| | Jelko Arts |
| | Anton Koolhaas, Chinua Achebe, José Saramago, Renate Rubinstein, Craig Arnold, Danny Wallace, Frits van der Meer, Jónas Hallgrímsson, Hugo Dittberner |
| | Clemens J. Setz, Jan Terlouw, Wolf Biermann, Ted Berrigan, J. G. Ballard, Gerhart Hauptmann, Liane Dirks, Lucien Rebatet, Marianne Moore |
| | Norbert Krapf, Jonathan van het Reve, Olga Grjasnowa, Astrid Lindgren, René de Clercq, Chloe Aridjis, P.J. O'Rourke, Jurga Ivanauskaitė, Peter Orner |
| | Christine Otten, Inez van Dullemen, Frank Westerman, Timo Berger, Hadjar Benmiloud, Nico Scheepmaker, José Carlos Somoza, Peter Härtling, Stanisław Barańczak |
| | Am vierundzwanzigsten Sonntage nach Pfingsten (Annette von Droste-Hülshoff) |
| | Daniël Dee, Lize Spit, Lucia Berlin, Frank Witzel, Johnny van Doorn, Cristina Peri Rossi, Naomi Wolf, Malcolm Guite |
| | Hans Werner Richter, Michael Ende, Roland Barthes, Jacobus Bellamy, A.J.D. van Oosten, Carl Busse, Oskar Panizza, Juana Inés de la Cruz |
| | St. Martin and the Beggar (Thom Gunn) |
| | Hans Magnus Enzensberger, Mircea Dinescu, Carlos Fuentes, Nilgün Yerli, Luigi Malerba |
| | Christina Guirlande, Andreas Reimann, Kurt Vonnegut, Noah Gordon, Louis de Bougainville |
| | Jacob Cats, Friedrich Schiller, Jan van Nijlen, Arnold Zweig, Rick de Leeuw, Werner Söllner, Vachel Lindsay, Henry van Dyke, Aka Morchiladze |
| | ECI Literatuurprijs voor Koen Peeters |
| | Ivan Toergenjev, Jens Christian Grøndahl, Erika Mann, Jan Decker, Roger McGough, Anne Sexton, Mohammed Iqbal, Karin Kiwus, Michael Derrick Hudson |
| | Kazuo Ishiguro, Joshua Ferris, Alice Notley, Herbert Hindringer, Elfriede Brüning, Margaret Mitchell, Detlef Opitz, Bram Stoker, Peter Weiss |
| | Albert Helman, Albert Camus, Jan Vercammen, Antonio Skármeta, Pierre Bourgeade, W. S. Rendra, Vladimir Volkoff, Auguste Villiers de L'Isle-Adam, Friedrich Leopold zu Stolberg-Stolberg |
| | K. Schippers, Nelleke Noordervliet, Colson Whitehead, Michael Cunningham, Robert Musil, Bea Vianen, Bert Vanheste, Bodenski, Johannes Petrus Hasebroek |
| | Bert Wagendorp, Andreas Stichmann, Hanns-Josef Ortheil, Joyce Maynard, Maurice Kilwein Guevara, Dmitri Prigov, Anna Maria van Schurman |
| | Ella Wheeler Wilcox, Hans Sachs, Ulla Berkéwicz, Mikhail Artsybashev, James Elroy Flecker, Washington Allston |
| | Judith Herzberg, Willem van Toorn, Peter W.J. Brouwer, Arthur van Amerongen, Klabund, Charles Frazier, C. K. Williams, Marc Awodey, Felix Braun |
| | Joe Queenan, Oodgeroo Noonuccal, Jan Boerstoel, André Malraux, Ann Scott, Dieter Wellershoff, Hanns Heinz Ewers, William Cullen Bryant, Laura Accerboni |
| | Allerzielen (Annie Salomons) |
| | E. du Perron, Désanne van Brederode, Kees van den Heuvel, Charlotte Mutsaers, Odysseas Elytis, Augusta Peaux, Thomas Mallon, Bilal Xhaferri, Leo Perutz |
| | Hera Lind |
| | Allerheiligen (Norbert Hummelt) |
| | Job Degenaar, Rudy Kousbroek, Huub Oosterhuis, Szilárd Borbély, Ilse Aichinger, Jean-Simon DesRochers, Stefaan van Laere, Hermann Broch, Jean Tardieu |
| | Halloween (Joel Benton) |
| | Bij 500 jaar Reformatie, Johann Gottfried von Herder, Joseph Boyden, John Keats, Don Winslow, Bruce Bawer |
| | Carlos Drummond de Andrade, Jean Améry, Nick Stone, Irina Denezhkina, Ernst Augustin |
| | Marijke Schermer |
| | Jan Van Loy, Ezra Pound, Paul Valéry, Andrew Solomon, Fjodor Dostojevski, Georg Heym, Kostas Karyotakis, Michal Ajvaz, Richard Sheridan |
| | Am zweiundzwanzigsten Sonntage nach Pfingsten (Annette von Droste-Hülshoff) |
| | Matthias Zschokke, Andrea Voigt, Harald Hartung, Mohsen Emadi, Lee Child, Dominick Dunne, Claire Goll |
| | Zbigniew Herbert, Aleksandr Zinovjev, Dora Read Goodale, Georg Engel, Jean Giraudoux, André Chénier, Lodewijk van Oord |
| | Evelyn Waugh, Jan Weiler, JMH Berckmans, John Hollander, Al Galidi, Uwe Tellkamp, Johannes Daniel Falk, Karl Philipp Conz, Arjen van Veelen |
| | Sylvia Plath, Dylan Thomas, Zadie Smith, Nawal el Saadawi, Albrecht Rodenbach, Jamie McKendrick, Fran Lebowitz, Josef Václav Sládek, Enid Bagnold |
| | Jan Wolkers, Marja Pruis, Andrew Motion, Maartje Wortel, Stephen L. Carter, Harry M.P. van de Vijfeijke, Karin Boye, Trevor Joyce, Pat Conroy |
| | Willem Wilmink, Christine D'haen, Anne Tyler, Elif Shafak, Daniel Mark Epstein, Peter Rühmkorf, Jakob Hein, Hélène Swarth, François Pauwels |
| | Onno Kosters, Kester Freriks, Aristide von Bienefeldt, August Graf von Platen, Ernest Claes, Zsuzsa Bánk, Denise Levertov, Norman Rush, Robert Greacen |
| | Michel van der Plas, Masiela Lusha, Augusten Burroughs, Robert Bridges, Adalbert Stifter, Nick Tosches, Rodja Weigand, Gjergj Fishta, Restif de la Bretonne |
| | Arjen Lubach, Lévi Weemoedt, Jonas Lüscher, Doris Lessing, Alfred Douglas, A. L. Kennedy, Charles Leconte de Lisle, Ivan Boenin, Timur Vermes |


Gastenboek


Druk op onderstaande knop om een berichtje achter te laten in mijn gastenboek