E-mail mij


Druk op onderstaande knop om mij te e-mailen.


Romenu


Romenu is een blog over gedichten, literatuur en kunst Maar Romenu is ook een professionele freelance vertaler
Du-Ne en Ne-Du http://www.romenu.nl.


Huur eens een (vakantie)huis in een natuurgebied, dichtbij het centrum van Nijmegen


Google


Georg Trakl

Georg Trakl werd op 3 februari 1887 in het conducteurshuis aan de Waagplatz 2 in Salzburg geboren. Zijn vader, Tobias Trakl, was een handelaar in ijzerwaren en zijn moeder, die ook psychische problemen had, was Maria Catharina Trakl, (meisjesnaam Halik). Voorts had hij nog drie broers en drie zussen. Margarethe (doorgaans Grethe genoemd) stond hem het naast, zelfs zodanig dat sommigen een incestueuze verhouding vermoeden. Zijn jeugd bracht hij door in Salzburg. Vervolgens bezocht hij van 1897 tot 1905 het humanistische gymnasium. Om toch een academische opleiding te kunnen volgen, werkte hij tot 1908 in de praktijk bij een apotheker. Sommigen vermoedden dat hij dit vooral deed om zichzelf opiaten te kunnen verschaffen. Bij het uitbreken van WO I werd Trakl als medicus naar het front in Galicië (heden ten dage in Oekraïne en Polen) gestuurd. Zijn gemoedsschommelingen leidden tot geregelde uitbraken van depressie, die verergerd werden door de afschuw die hij voelde voor de verzorging van de ernstig verwonde soldaten. De spanning en druk dreven hem ertoe een suïcidepoging te ondernemen, welke zijn kameraden nochtans verhinderden. Hij werd in een militair ziekenhuis opgenomen in Kraków, alwaar hij onder strikt toezicht geplaatst werd.Trakl verzonk daar in nog zwaardere depressies en schreef Ficker om advies. Ficker overtuigde hem ervan dat hij contact moest opnemen met Wittgenstein, die inderdaad op weg ging na Trakls bericht te hebben ontvangen. Op 4 november 1914, drie dagen voordat Wittgenstein aan zou komen, overleed hij echter aan een overdosis cocaïne


Paul Celan

Paul Celan werd onder de naam Paul Antschel op 23 november 1920 geboren in Czernowitz, toentertijd de hoofdstad van de Roemeense Boekovina, nu behorend bij de Oekraïne. Paul Celans ouders waren Duitssprekende joden die hun zoon joods opvoedden en hem naar Duitse christelijke scholen stuurden. In 1942 werden Celans ouders door de Duitse bezetter naar een werkkamp gedeporteerd en daar vermoord. Hijzelf wist aanvankelijk onder te duiken, maar moest vanaf juli 1942 in een werkkamp dwangarbeid verrichten. Celan overleefde de oorlog. Via Boekarest en Wenen vestigde Celan zich in 1948 in Parijs. Daar was hij werkzaam als dichter, vertaler en doceerde hij aan de prestigieuze Ecole Normale Supérieure. Vermoedelijk op 20 april 1970 beëindigde hij zijn leven zelf door in de Seine te springen.


Gerard Reve

Gerard Reve over: Medearbeiders "God is in de mensen, de dieren, de planten en alle dingen - in de schepping, die verlost moet worden of waaruit God verlost moet worden, door onze arbeid, aangezien wij medearbeiders van God zijn." Openbaring "Tja, waar berust elk godsbegrip op, elke vorm van religie? Op een openbaring, dat wil zeggen op een psychische ervaring van zulk een dwingende en onverbiddelijke kracht, dat de betrokkene het gevoel heeft, niet dat hij een gedachte of een visioen heeft, maar dat een gedachte gedachte of visioen hem bezit en overweldigt."


Simon Vestdijk
Simon Vestdijk (Harlingen, 17 oktober 1898 – Utrecht, 23 maart 1971) was een Nederlands romancier, dichter, essayist en vertaler. Zijn jeugd te Harlingen en Leeuwarden beschreef hij later in de Anton Wachter-cyclus. Van jongs af aan logeerde hij regelmatig bij zijn grootouders in Amsterdam, waar hij zich in 1917 aan de Universiteit van Amsterdam inschrijft als student in de medicijnen. Tijdens zijn studie die van 1917 tot 1927 duurde, leerde hij Jan Slauerhoff kennen.Tot 1932 is hij als arts in praktijken door heel Nederland werkzaam. In 1932 volgt zijn officiële schrijversdebuut met de uitgave van de bundel Verzen in De Vrije Bladen. Doorslaggevend voor Vestdijks uiteindelijke keuze voor de literatuur is zijn ontmoeting in 1932 met Eddy Du Perron en Menno ter Braak. Deze ontmoeting had tot resultaat dat hij redactielid werd van het tijdschrift Forum Kort daarop, in 1933, wordt zijn eerste novelle, De oubliette, uitgegeven. In hetzelfde jaar schrijft hij Kind tussen vier vrouwen, dat, eerst geweigerd door de uitgever, later de basis zal vormen voor de eerste drie delen van de Anton Wachter-romans. In 1951 ontvangt Vestdijk de P.C. Hooftprijs voor zijn in 1947 verschenen roman De vuuraanbidders. In 1957 wordt hij voor het eerst door het PEN-centrum voor Nederland voorgedragen voor de Nobelprijs voor de Literatuur, die hij echter nooit zal krijgen. Op 20 maart 1971 wordt hem de Prijs der Nederlandse Letteren toegekend, maar voor hij deze kan ontvangen overlijdt hij op 23 maart te Utrecht op 72-jarige leeftijd. Vestdijk was auteur van ca. 200 boeken. Vanwege deze enorme productie noemde de dichter Adriaan Roland Holst hem 'de man die sneller schrijft dan God kan lezen'. Andere belangrijke boeken van Simon Vestdijk zijn: "Kind van stad en land" (1936), "Meneer Visser's hellevaart" (1936), "Ierse nachten" (1946), "De toekomst de religie" (1947), "Pastorale 1943" (1948), "De koperen tuin" (1950), "Ivoren wachters" (1951), "Essays in duodecimo" (1952) en "Het genadeschot" (1964).


K.P. Kavafis

K.P. Kavafis werd als kind van Griekse ouders, afkomstig uit Konstantinopel, geboren in 1863 in Alexandrië (tot vandaag een Griekse enclave) waar hij ook het grootste deel van zijn leven woonde en werkte. Twee jaar na de dood van zijn vader verhuist het gezin in 1872 naar Engeland om na een verblijf van vijf jaar naar Alexandrië terug te keren. Vanwege ongeregeldheden in Egypte vlucht het gezin in 1882 naar Konstantinopel, om na drie jaar opnieuw naar Alexandrië terug te gaan. In de jaren die volgen maakt Kavafis reizen naar Parijs, Londen en in 1901 zijn eerste reis naar Griekenland, in latere jaren gevolgd door nog enkele bezoeken. Op de dag van zijn zeventigste verjaardag, in 1933 sterft Kavafis in Alexandrië. De roem kwam voor Kavafis pas na zijn dood, dus postuum. Deels is dat toe te schrijven aan zijn eigen handelswijze. Hij was uiterst terughoudend met de publicatie van zijn gedichten, liet af en toe een enkel gedicht afdrukken in een literair tijdschrift, gaf in eigen beheer enkele bundels met een stuk of twintig gedichten uit en het merendeel van zijn poëzie schonk hij op losse bladen aan zijn beste vrienden.


Thomas Mann


Thomas Mann, de jongere broer van Heinrich Mann, werd geboren op 6 juni 1875 in Lübeck. Hij was de tweede zoon van de graankoopman Thomas Johann Heinrich Mann welke later één van de senatoren van Lübreck werd. Zijn moeder Julia (geboren da Silva-Bruhns) was Duits-Braziliaans van Portugees Kreoolse afkomst. In 1894 debuteerde Thomas Mann met de novelle "Gefallen". Toen Thomas Mann met 21 jaar eindelijk volwassen was en hem dus geld van zijn vaders erfenis toestond - hij kreeg ongeveer 160 tot 180 goldmark per jaar - besloot hij dat hij genoeg had van al die scholen en instituties en werd onafhankelijk schrijver. Kenmerkend voor zijn stijl zijn de ironie, de fenomenale taalbeheersing en de minutieuze detailschildering. Manns reputatie in Duitsland was sterk wisselend. Met zijn eerste roman, Buddenbrooks (1901), had hij een enorm succes, maar door zijn sceptische houding tegenover Duitsland na de Eerste Wereldoorlog veranderde dit volledig. Stelde hij zich tot aan de jaren twintig apolitiek op (Betrachtungen eines Unpolitischen, 1918), meer en meer raakte hij bij het Politiek gebeuren betrokken. Zijn afkeer van het nationaal socialisme groeide, zijn waarschuwingen werden veelvuldiger en heftiger. In 1944 accepteerde hij het Amerikaanse staatsburgerschap. Tussen 1943 en 1947 schreef Mann Doktor Faustus (zie Faust), de roman van de 'Duitse ziel' in de gecamoufleerd geschilderde omstandigheden van de 20ste eeuw. In 1947 bezocht hij voor het eerst sinds de Oorlog Europa, twee jaar later pas Duitsland. In 1952 vertrok hij naar Zwitserland. Op 12 augustus 1955 stierf hij in Zürich. Twintig jaar na zijn dood, in aug. 1975, is zijn literaire nalatenschap geopend: dagboekaantekeningen van 15 maart 1933 tot 29 juli 1955, alsmede notities uit de jaren 1918 tot en met 1921.Belangrijke werken zijn: Der Zauberberg, Der Tod in Venedig, Dokter Faustus , Joseph und seine Brüder en Die Bekenntnisse des Hochstaplers Felix Krull.


Rainer Maria Rilke

Rilke werd op 4 december 1875 geboren in Praag. Hij had al naam gemaakt als dichter met zijn bundels Das Stundenbuch en Das Buch der Bilder, toen hij de literaire wereld versteld deed staan en wereldfaam verwierf met de publicatie van zijn twee delen Neue Gedichte in 1907 en 1908. Hij verzamelde daarin het beste werk uit een van zijn vruchtbaarste periodes, die hij grotendeels doorbracht in Parijs. Rilke was daar diep onder de indruk gekomen van Rodin, bij wie hij een tijdlang in dienst was als particulier secretaris. Rodin, zei hij later, had hem leren kijken. Dit kijken kwam neer op intense concentratie, om het mysterie te kunnen zien 'achter de schijnbare werkelijkheid'. Latere en rijpere werken als Duineser Elegien (1912-1923) en het ronduit schitterende Die Sonette an Orfeus (1924) illustreren Rilkes metafysische visie op het onzegbare, dat haar verwoording vindt in een hermetische muzikale taal. Op 29 december 1926 overlijdt Rilke in het sanatorium in Val-Mont aan de gevolgen van leukemie. Enkele dagen later wordt hij, overeenkomstig zijn wens, begraven op het kerkhof van Raron.


* * * * * * * * * * * * * * * *

| | |
| --- | --- |
| | Over literatuur, gedichten, kunst en cultuur |

24-11-2013

Einar Kárason, Ahmadou Kourouma, Wen Yiduo, Jules Deelder, Laurence Sterne
De IJslandse schrijver Einar Kárason werd op 24 november 1955 geboren in Reykjavík. Zie ook alle tags voor Einar Kárason op dit blog.
Uit: Devil's Island (Vertaald door David MacDuff en Magnus Magnusson)
"Tommi had come to the view that it was merely from envy that grown-ups always got so scandalised about young people who were able to take life lightly. Tommi himself – well, half a century earlier he had been just like Baddi, that was how history repeated itself. People often said that they were very alike, the grandfather and son, and Tommi would be touched but somewhat embarrassed and would change the subject. Although it was hard to understand, Tommi himself knew there was a grain of truth in it, for he could often see himself in Baddi: both of them were inordinately sensitive to cold, for instance, and before Baddi went abroad he always went around in long johns under his trousers and woollen stockings which came far up his legs – that fifteen-year-old ladies' darling. And if there was no tobacco, the boys would just take a pinch of snuff like any other healthy young Icelanders.
Then again, Tommi did not forget how good the boy had become at football. It was too bad he had given up training. It happened just after the trip to the Faroes and Norway – that was when Grjóni and Lúddi and most of the old hard-core players had also dropped it, and a new generation had taken over, led by Danni and other young brats. It was an unforgettable day when Baddi came to training for the last time and said he couldn't be bothered with all that kids' stuff. Then off he stalked in his rubber shoes, lighting a cigarette stub with practised hands as he went and throwing the matchstick up in the air and back-heeling it as it fell.
That was the end of his football training.
Baddi was nearly sixteen when he set off into the world in the big aeroplane - the dear granny's boy, she remembered it so well, the day he said goodbye to them at the airport, quiet but determined."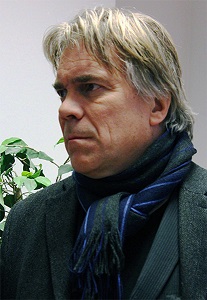 Einar Kárason (Reykjavík, 24 november 1955)
De Ivoriaanse schrijver Ahmadou Kourouma werd geboren op 24 november 1927 in Togobala. Zie ook alle tags voor Ahmadou Kourouma op dit blog.
Uit:Allah Is Not Obliged (Vertaald door Frank Wynne)
"Don't go thinking that I'm some cute kid, 'cos I'm not. I'm cursed because I did bad things to my maman. According to Black Nigger African Native customs, if your mother is angry with you and she dies with all that anger in her heart, then she curses you and you're cursed. And afterwards nothing ever goes right for you or anyone who knows you.I'm not some cute kid on account of how I'm hunted by the gnamas of lots of people. (Gnamas is a complicated Black Nigger African Native word that I need to explain so French people can understand. According to the Glossary,a gnama is the shadow of a person that remains after death.The shadow becomes an immanent malevolent force which stalks anyone who has killed an innocent victim.) And I killed lots of innocent victims over in Liberia and Sierra Leone where I was a child doing tribal warfare, and where I got fucked-up on lots of hard drugs.The gnamas of the innocent people I killed are stalking me, so my whole life and everything round me is fucked. Gnamokode!So that's me - six points, no more no less, with my cheeky foul-mouthed attitude thrown in for good treasure. (Actually, you don't say 'for good treasure',you say 'for good measure'. I need to explain 'for good measure' for Black Nigger African Natives who don't know nothing about anything. According to Larousse, it means extra, on top of everything else.)So that's me, and it's not an edifying spectacle. Anyway, now that I've introduced myself, I'm really, truly going to tell you the life story of my cursed, fucked-up life.Sit down and listen. And write everything down. Allah is not obliged to be fair about everything he does. Faforo!Before I got to Liberia, I was a fearless, blameless kid. I slept anywhere I wanted and stole all kinds of stuff to eat. My grandmother used to spend days and days looking for me: that's because I was what they call a street kid. "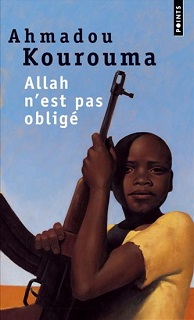 Ahmadou Kourouma (24 november 1927 – 11 december 2003)
Cover
De Chinese dichter en schrijver Wen Yiduo werd geboren op 24 november 1899 in Xishui, Hubei. Zie ook alle tags voor Wen Yiduo op dit blog.
Song of the Seven Sons
5.GuangZhou Bay
The East Sea and GuangZhou are my keys
I am the unbreakable lock on the last stand
Why did you loan me to this thief?
Mother, you should have never abandoned me
Mother, have me back at your knees
I will hold your ankles as tight
Mother! I want to come home, Mother!
6.Kowloon
My cousin HongKong is telling his suffering
Mother, do you remember the young daughter Kowloon
Since you married me to the monster of the sea
My tears never stopped droping
Mother, I longed for the day to come home
I am terrified if the wish were in vain
Mother! I want to come home, Mother!
7.Lv Shun, Da Lian
We are Lv Shun, Da Lian, the identical twins
But how are going to compare our fates?
The two savage neighbors had us trampling
We are the two muddy under their feet
Mother, the time has come, claim us back
You never knew how much we miss you
Mother! I want to come home, Mother!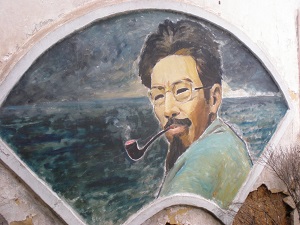 Wen Yiduo (24 november 1899 – 15 juli 1946)
De Nederlandse dichter en schrijver Jules Deelder werd geboren op 24 november 1944 te Rotterdam, in de wijk Overschie. Zie ook alle tags voor Jules Deelder op dit blog.
The Monk
Wie zoals ik ooit Monk
op een concert dik drie
kwartier geen noot zag
spelen maar al die tijd
in trance gelijk een me-
dicijnman rond de Stein-
way dansen en onder toe-
nemend gemor van een op-
eengepakt gehoor plots
als een speer op het i-
voor af duiken en na nog
één tel wachten met één
accoord die hele drie
kwartier goedmaken
doet
er verstandig aan van 't
leven - althans op muzi-
kaal gebied - niet al te
veel meer te verlangen
en op z'n blote knieën
god te danken dat hij
The Monk bij die gele-
genheid heel hartelijk
heeft horen lachen
Alfabetisch
Alfabetisch gezien
staat alles voor niets
Adam voor Eva en
auto voor fiets
Hel komt voor hemel
Duivel voor god
Haat staat voor liefde
Sleutel voor slot
Dood komt voor leven
Donker voor licht
Zes staat voor zeven
Maan komt voor zon
Dicht staat voor open
Ledig voor vol
Beneden voor boven
en tegen voor voor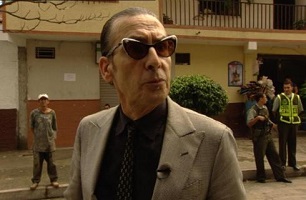 Jules Deelder (Rotterdam, 24 november 1944)
De Engels-Ierse schrijver Laurence Sterne werd geboren op 24 november 1713 in Clonmel, Tipperary, Ierland. Zie ook alle tags voor Laurence Sterne op dit blog.
Uit: The Life and Opinions of Tristram Shandy, Gentleman
"On the fifth day of November, 1718, which to the aera fixed on, was as near nine kalendar months as any husband could in reason have expected,—was I Tristram Shandy, Gentleman, brought forth into this scurvy and disastrous world of ours.—I wish I had been born in the Moon, or in any of the planets, (except Jupiter or Saturn, because I never could bear cold weather) for it could not well have fared worse with me in any of them (though I will not answer for Venus) than it has in this vile, dirty planet of ours,—which, o' my conscience, with reverence be it spoken, I take to be made up of the shreds and clippings of the rest;—not but the planet is well enough, provided a man could be born in it to a great title or to a great estate; or could any how contrive to be called up to public charges, and employments of dignity or power;—but that is not my case;—and therefore every man will speak of the fair as his own market has gone in it;—for which cause I affirm it over again to be one of the vilest worlds that ever was made;—for I can truly say, that from the first hour I drew my breath in it, to this, that I can now scarce draw it at all, for an asthma I got in scating against the wind in Flanders;—I have been the continual sport of what the world calls Fortune; and though I will not wrong her by saying, She has ever made me feel the weight of any great or signal evil;—yet with all the good temper in the world I affirm it of her, that in every stage of my life, and at every turn and corner where she could get fairly at me, the ungracious duchess has pelted me with a set of as pitiful misadventures and cross accidents as ever small Hero sustained."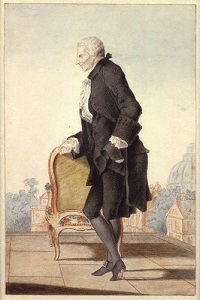 Laurence Sterne (24 november 1713 – 18 maart 1768)
Portret door Louis Carrogis Carmontelle, rond 1762
Zie voor nog meer schrijvers van de 24e november ook mijn vorige blog van vandaag.
24-11-2013 om 13:28 geschreven door Romenu

Tags:Einar Kárason, Ahmadou Kourouma, Wen Yiduo, Jules Deelder, Laurence Sterne



Cissy van Marxveldt, Arundhati Roy, Thomas Kohnstamm, Carlo Collodi, Ludwig Bechstein, Gerhard Bengsch
De Nederlandse schrijfster Cissy van Marxveldt werd geboren in Oranjewoud op 24 november 1889. Zie ook alle tags voor Cissy van Marxveldt op dit blog.
Uit: Joop ter Heul
"Gisteravond heb ik Julies haar geschuierd, omdat haar arm zo moe was van het tennissen. Ze draagt de knoedel krullen niet meer, omdat Jog ze niet mooi vond. En ze heeft eigenlijk veel te leuk haar, om er zo'n herrie van te maken. Ze doet het nu maar gewoon met een vlecht om haar hoofd en ik zei, toen ik als een razende aan het schuieren was: "Je ziet er veel leuker uit dan vroeger met dat poedelhaar."
"Jog vindt het zo aardig,"zei Julie. "Hij zegt, het staat zo lief."
"Gek,"zei ik, ik had al die dingen nooit bij Jog gezocht. "Julie staarde toen ze zei: "Wie vind je aardiger om te zien. Jog of Herman de Wilde?"
"O, Jog!"zei ik vol vuur. "H. de Wilde heeft helemaal geen gezicht."
"En Lotte zegt, dat het zo mannelijk is,"proestte Julie.
"Phuu,"zei ik, "moet je alleen zijn schouders maar eens zien."
"Lotte is altijd zo mal overdreven,"zei Julie. "Au zeg, je rukt me de haren uit."
"Ja hoor eens,"zei ik, "jij gaat bij Lotte op fuiven en partijtjes, en als ze hier is, dan gaan jullie uit, en je zoent mekaar en al die nonsens, en dan moet je, nu ze aan de Rivièra zit met een blindedarm, niet over haar gaan mieren tegen mij. Da's niet eerlijk."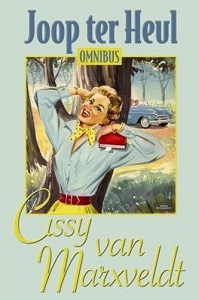 Cissy van Marxveldt (24 november 1889 – 31 oktober 1948)
Cover
De Indiase schrijfster Arundhati Roy werd geboren op 24 november 1961 in Shillong. Zie ook alle tags voor Arundhati Roy op dit blog.
Uit: Come September
"Living as I do, as millions of us do, in the shadow of the nuclear holocaust that the governments of India and Pakistan keep promising their brain-washed citizenry, and in the global neighborhood of the War Against Terror (what President Bush rather biblically calls "The Task That Never Ends"), I find myself thinking a great deal about the relationship between Citizens and the State. In India, those of us who have expressed views on Nuclear Bombs, Big Dams, Corporate Globalization and the rising threat of communal Hindu fascism - views that are at variance with the Indian Government's - are branded 'anti- national.' While this accusation doesn't fill me with indignation, it's not an accurate description of what I do or how I think. Because an 'anti-national' is a person who is against his or her own nation and, by inference, is pro some other one. But it isn't necessary to be 'anti-national' to be deeply suspicious of all nationalism, to be anti-nationalism. Nationalism of one kind or another was the cause of most of the genocide of the twentieth century. Flags are bits of colored cloth that governments use first to shrink-wrap people's brains and then as ceremonial shrouds to bury the dead. [Applause] When independent- thinking people (and here I do not include the corporate media) begin to rally under flags, when writers, painters, musicians, film makers suspend their judgment and blindly yoke their art to the service of the "Nation," it's time for all of us to sit up and worry."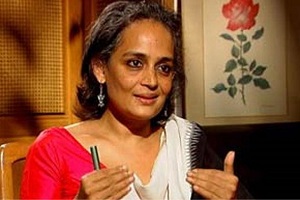 Arundhati Roy (Shillong, 24 november 1961)
De Amerikaanse schrijver Thomas Kohnstamm werd geboren in Seattle, Washington op 24 november 1975. Zie ook alle tags voor Thomas Kohnstamm op dit blog.
Uit: Do Travel Writers Go to Hell?
"Once--maybe when I was first out of school--this opportunity would have been a dream job. It is still seductive, but more along the lines of a cheap one-night-stand. My life is fulfilling in other ways now. I have a steady job, a decent income, a beautiful girlfriend, and an apartment in Manhattan. I finally have everything that I am supposed to have. Besides, between 9/11, SARS, Iraq, Bali, and Madrid, it can't possibly be a good time to dive headfirst into travel writing. But I won't I lie: I have always been a sucker for a cheap one-night-stand.
God knows, I can already feel myself coming up too fast.
For most people, November 24 is not a special day. Sure, it hosts Thanksgiving every few years, but I could care less about that. In Seattle, where few things out-of-the-ordinary ever happen and where people strive, often pathologically, to maintain a facade of tranquility, the day has a different significance.
On November 24, 1971, a balding, middle-aged man boarded a flight from Portland to Seattle. He used the name Dan Cooper. He dressed in a black suit, a black overcoat, black sunglasses, and a narrow black tie with a pearl stick pin. Cooper hijacked the Boeing 727 with a briefcase full of wires and bright red cylinders. The hostages were exchanged for four parachutes and two hundred thousand dollars at Sea-Tac Airport (to put that in perspective, the average cost of a new home in the U.S. in 1971 was $28,000).
DB Cooper, as the press mistakenly dubbed him, demanded to be flown to Mexico. He parachuted out of the plane somewhere over southern Washington State and disappeared. Maybe DB died in the jump. Maybe he got away with the money. Nobody knows. But legend has it that DB was a man so disenchanted with his life that he gambled it all on a way out. The point isn't whether he made it or not. The point is that this little bald man didn't spend one more day pumping gas in Tallahassee or adjusting claims in Denver. He didn't waste one more day wondering, "What if?"
I nominate Cooper as the patron saint of disillusioned men, particularly those who, like me, were born in Seattle on November 24."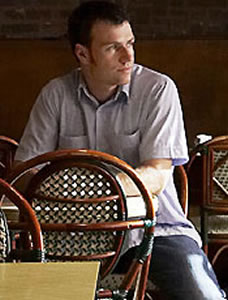 Thomas Kohnstamm (Seattle, 24 november 1975)
De Italiaanse schrijver Carlo Collodi werd als Carlo Lorenzi op 24 november 1826 in Florence geboren. Zie ook alle tags voor Carlo Corrodi op dit blog.
Uit: Pinocchio (Vertaald door Carol Della Chiesa)
"Centuries ago there lived--
"A king!" my little readers will say immediately.
No, children, you are mistaken. Once upon a time there was a piece of wood. It was not an expensive piece of wood. Far from it. Just a common block of firewood, one of those thick, solid logs that are put on the fire in winter to make cold rooms cozy and warm.
I do not know how this really happened, yet the fact remains that one fine day this piece of wood found itself in the shop of an old carpenter. His real name was Mastro Antonio, but everyone called him Mastro Cherry, for the tip of his nose was so round and red and shiny that it looked like a ripe cherry.
As soon as he saw that piece of wood, Mastro Cherry was filled with joy. Rubbing his hands together happily, he mumbled half to himself:
"This has come in the nick of time. I shall use it to make the leg of a table."
He grasped the hatchet quickly to peel off the bark and shape the wood. But as he was about to give it the first blow, he stood still with arm uplifted, for he had heard a wee, little voice say in a beseeching tone: "Please be careful! Do not hit me so hard!"
What a look of surprise shone on Mastro Cherry's face! His funny face became still funnier.
He turned frightened eyes about the room to find out where that wee, little voice had come from and he saw no one! He looked under the bench--no one! He peeped inside the closet--no one! He searched among the shavings-- no one! He opened the door to look up and down the street--and still no one!
"Oh, I see!" he then said, laughing and scratching his Wig. "It can easily be seen that I only thought I heard the tiny voice say the words! Well, well--to work once more."
He struck a most solemn blow upon the piece of wood.
"Oh, oh! You hurt!" cried the same far-away little voice."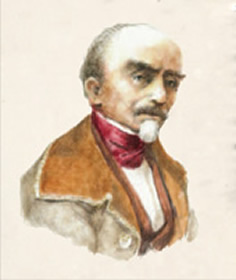 Carlo Collodi (24 november 1826 – 26 oktober 1890)


De Duitse schrijver Gerhard Bengsch werd geboren op 24 november 1928 in Berlijn. Zie ook alle tags voor Gerhard Bengsch op dit blog.
Uit: Der Colonel von Cattenberg
"In der nächsten Viertelstunde unterhielten wir uns über den Rinderwahnsinn, das Waldsterben und die Unfälle auf der Autobahn. Hätte sie mitzureden, sagte Jutta, würde sie den Lastwagenfahrern das Überholen auf der Autobahn verbieten. Sie schwärmte von ihrem japanischen Sportwagen, der vierzig Pferdestärken weniger habe als Brunos Sechszylinder-Peugeot und trotzdem fast genauso schnell sei.
"Oder nicht, Bruno?"
Bruno bestätigte es und tätschelte ihren Arm.
Und dann knirschte der Kies auf der Zufahrt, ein dumpf dröhnender Motor wurde abgestellt, eine Autotür klappte. "Hasselbach", rief Bruno aus. Er verließ die Terrasse, um seinen Kompagnon zu begrüßen.
Die Partnerschaft mit Hasselbach sei für Bruno ein Glücksfall gewesen, sagte Jutta. "Wir hatten doch im Osten zuerst alle keine Ahnung, wie das so läuft, wenn man sich um alles selber kümmern muss. Wie wird eine Gesellschaft mit beschränkter Haftung gegründet, wie kommt man ins Handelsregister, welche Sicherheiten braucht die Bank für einen Kredit, wie muss ein Antrag auf Fördermittel aussehen - hättet ihr das gewusst?"
"Natürlich nicht", gab Annabella zu. "Unter dieser Bildungslücke leide ich entsetzlich."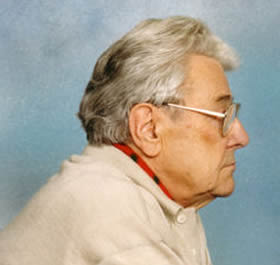 Gerhard Bengsch (24 november 1928 – 11 maart 2004)
De Duitse dichter, schrijver, bibliothecaris en archibaris Ludwig Bechstein werd geboren op 24 november 1801 in Weimar. Zie ook alle tags voor Ludwig Bechstein op dit blog.
Uit: Rheinsagen (Vom deutschen Rheinstrom)
"Heilige Wasser rinnen von Himmelsbergen – singt die Edda, das uralte Götterlied. So auch der Rhein, des deutschen Vaterlandes heiliger Strom, rinnt vom Gottesberge (St. Gotthard), aus dem Schoße der Alpen, nieder als Strom des Segens. Durch Hohenrhätiens Alpentalschluchten stürzt er sich mit jugendlichem Ungestüm, frei und ungebunden, umwohnt von einem freien Bergvolke, das in Vorzeittagen hartlastende, schwerdrückende Fesseln brach.
Einst zwang ein Kastellan auf der Bärenburg die Bauern, mit den Schweinen aus einem Troge zu essen; ein anderer in Fardün trieb ihnen weidende Herden in die Saat; andere übten noch andere Frevel. Da traten Hohenrhätiens Männer zusammen, Alte mit grauen Bärten, und hielten Rat im Nachtgrauen unter den grauen Alpen. Auf einer felsenumwallten Wiese ohnfern Tavanasa will man noch Nägel in den Felsenritzen erblicken, an welche die Grauen, die Dorfältesten, ihre Brotsäcke hingen. Und dann tagten sie in Bruns vor der St. Annenkapelle unter freiem Himmel, nach der Väter Sitte, und beschwuren den Bund, der dem alten Lande den neuen Namen gab, den Namen Graubünden, und daß der Bund bestehen solle, solange Grund und Grat steht. Davon gehen im Bündnerlande noch alte Lieder."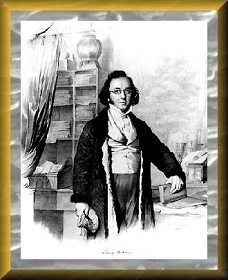 Ludwig Bechstein (24 november 1801 – 14 mei 1860)
24-11-2013 om 12:50 geschreven door Romenu

Tags:Cissy van Marxveldt, Arundhati Roy, Thomas Kohnstamm, Carlo Collodi, Ludwig Bechstein, Gerhard Bengsch, Romenu



Yahya Hassan
Onafhankelijk van geboortedata
De Deense dichter van Palestijnse afkomst Yahya Hassan werd geboren 19 mei 1995 in Aarhus. Zijn debuutbundel trok veel aandacht rond de tijd van de release op 17 oktober 2013 .Hassan groeide op in een van de voorsteden vol problemen, met een hoog percentage immigranten, in een gebroken gezin. Hij stal, rookte joints, en stond terecht voor diefstal. Maar toen in een van de instellingen waarin hij geplaatst was, een leraar zijn schrijftalent opmerkte, nam zijn leven een ​​wending. De leraar dacht eerst dat hij het essay overgeschreven had. Hassan werd boos en schreef een nieuw essay.
Op advies van de leerkracht begon Yahya te lezen. Dostojevski maakte indruk op hem en de niets ontziende zelf-biografie van de Noor Karl Ove Knausgaard. Hij kwam op de "«Forfatterskolen» , een schrijversschool voor Deense aspiranten en begon met lezingen in een kleine cirkel. Een paar maanden later werd hij bekend in heel Denemarken en buitenlandse uitgevers bieden op de rechten van zijn werk. Het tijdschrift "Politiken" bracht een groot interview op 5 oktober 2013, dat veel aandacht trok en een groot debat veroorzaakte over politiek en culturele integratie. In de media uitte Hassan kritiek op delen van zijn culturele achtergrond. Hij beschuldigde zijn ouders ervan zich vast te klampen aan de Koran, terwijl zij tegelijkertijd uitkeringsfraude plegen. Aan islamitische zijde was er scepsis of woede vanwege de kritiek op zijn ouders, de allochtone gemeenschap en de islam.Hassan ontving verscheidene doodsbedreigingen en de Deense politie is bezorgd om zijn veiligheid. De debuutbundel had een eerste oplage van 800 exemplaren, die snel was uitverkocht . In oktober werd de oplage verhoogd tot 11.000 en in november 2013 tot 42.000. Op 8 november 2013 ontving Hassan de debuutprijs op de Deense boekenbeurs BogForum.

CHILDHOOD
Five children lined up and a father with a club
Weeping and a pool of piss
In turn we stretch out our hands
For the sake of predictability
The sound when blows rain down
Sister jumping so quickly
From one foot to the other
The piss is a waterfall down her legs
First one hand forward then another
Are we not quick enough the blows will be indiscriminate
A blow a scream a number 30 or 40 sometimes 50
And finally a kick in the ass as we exit the door
He grabs brother at the shoulders stands him up
Goes on beating and counting
I lower my gaze and wait for my turn
Mother smashing plates in the staircase
While al-Jazeera transmits
Hyperactive bulldozers and resentful body parts
Gaza Strip in sunshine
Flags burned
If a Zionist will not recognize our existence
If we exist at all
When we hiccup our fear and pain
When we gasp for breath or meaning
In school we must not speak Arabic
At home we must not speak Danish
A blow a scream a number
LANGDIGT (LANG GEDICHT)
Je wilt geen varkensvlees eten,
Moge Allah je belonen voor je eetgewoonten,
Je wilt het vrijdagsgebed tot het volgende vrijdagsgebed,
Je wilt Ramadan tot de volgende Ramadan,
Je wilt een mes in je zak hebben,
Je wilt mensen vragen of ze een probleem hebben,
Hoewel jij het enige probleem bent."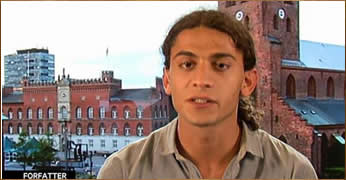 Yahya Hassan (Aarhus,19 mei 1995)

24-11-2013 om 12:09 geschreven door Romenu

Tags:Yahya Hassan, Romenu



| | |
| --- | --- |
| | |



Inhoud blog


| | |
| --- | --- |
| | David Malouf, Katharina Hartwell, Ricus van de Coevering, Roman Libbertz, Jens Petersen, Benoît Duteurtre, Friedrich Hölderlin, Ralph Giordano, Henrik Johan Ibsen |
| | Mano Bouzamour, Hans Mayer, Philip Roth, Noud Bles, Lynne Sharon Schwartz, Lina Kostenko, Kirsten Boie, William Allingham, Ion Barbu |
| | 'Unless a grain of wheat falls into the ground and dies…' (Malcolm Guite) |
| | Christa Wolf, Charlotte Roche, John Updike, Wilfred Owen, Stéphane Mallarmé, Héctor Bianciotti, Hellema, Friedrich Hebbel, Max Barry |
| | Wolfgang Bauer, Richard Condon, Walter Rheiner, Srečko Kosovel, Jean Anglade, George Plimpton, Cosmo Monkhouse, Friedrich Nicolai |
| | In Memoriam F. Starik |
| | Siegfried Lenz, Thomas Melle, Rense Sinkgraven, Hafid Aggoune, Hans Wollschläger, William Ford Gibson |
| | Patrick Hamilton, Karl Gutzkow, Urmuz, Jean Ingelow, Ebenezer Elliott, Paul Green |
| | Ida Gerhardt Poëzieprijs 2018 voor Menno Wigman |
| | P.C. Hooft, Bredero, Dirk von Petersdorff, Zoë Jenny, Alice Hoffman, Hooshang Golshiri, Francisco Ayala, César Vallejo, Per Leo |
| | Ben Okri, David Albahari, Louis Paul Boon, Kurt Drawert, Gerhard Seyfried, Andreas Okopenko, An Rutgers van der Loeff, Prosper van Langendonck, Paul Heyse |
| | Pam Ayres, Jochen Schimmang, Horton Foote, Volker von Törne, Olivier Delorme, Alexandru Macedonski, Albert Robida, Theodore de Banville, Wout Waanders |
| | Mahmoud Darwish, Yuri Andrukhovych, Didier Decoin, Vladimir Makanin, Yeghishe Charent, Geert van Beek, Jan H. de Groot, Kemal Tahir, Joseph Beaumont |
| | Dave Eggers, Jenny Erpenbeck, Jack Kerouac, Henrike Heiland, Naomi Shihab Nye, Carl Hiaasen, Edward Albee, De Schoolmeester, Gabriele d'Annunzio |
| | Nicodemus (Muus Jacobse) |
| | Leena Lehtolainen, Karl Krolow, Daan de Ligt, Frans Vogel, Willem Claassen, Amal Karam, Max Hermens, Eva Meijer, Helena Hoogenkamp |
| | Ernst Wichert, Douglas Adams, Torquato Tasso, Georg Maurer, Josef Martin Bauer, Maartje Smits |
| | John Rechy, Hilde Van Cauteren, Joseph von Eichendorff, Jakob Wassermann, Karel van de Woestijne, Chloé Delaume, Friedrich Schlegel |
| | Boris Vian, Manolis Anagnostakis, Peter McArthur, Samuel Ferguson, Georges Dor, Pedro Antonio de Alarcón, Otto Heinrich Kühner |
| | Koen Peeters, Peter Zantingh, Ed Hoornik, Heere Heeresma, Peter Altenberg, Vita Sackville-West, Josef Weinheber, Taras Sjevtsjenko, Umberto Saba |
| | Ariane Sommer |
| | Jeffrey Eugenides, Walter Jens, Hafid Bouazza, Cándani, A. Marja, Aslı Erdoğan, John McPhee, Mouloud Feraoun, Dominic Angeloch |
| | Bret Easton Ellis, Robert Harris, Jürgen Theobaldy, Georges Perec, Abe Kōbō, Reinhard Kaiser, Manfred Gregor, Jan Frederik Helmers, Alessandro Manzoni |
| | Patrick deWitt, Gabriel García Márquez, Jeremy Reed, Marijke Hanegraaf, Thomas Acda, Günter Kunert, Clark Accord, Elizabeth Barrett Browning, Michelangelo |
| | Pier Paolo Pasolini, Koos van Zomeren, Jurre van den Berg, Arthur van Schendel, Nelly Arcan, Jean Orizet, Leslie Marmon Silko, Frank Norris, Ennio Flaiano |
| | De tempelreiniging (Nicolaas Beets) |
| | Robert Kleindienst, Khaled Hosseini, Kristof Magnusson, Irina Ratushinskaya, Alan Sillitoe, Ryszard Kapuściński, Jean-Joseph Rabearivelo, Annette Seemann |
| | F. W. Bernstein, Giorgio Bassani, Bernardo Ashetu, Léon-Paul Fargue, Kito Lorenc, Jacques Dupin, Thomas S. Stribling |
| | Manfred Flügge, Hans Verhagen, Tjitske Jansen, James Merrill, Kola Boof, Clifton Snider, Gudrun Pausewang, Chris Kraus |
| | Josef Winkler, Heinz Knobloch, Alexandros Papadiamantis, Charles Sealsfield, William Godwin, Paul Guimard, Edmund Waller, Thomas Otway |
| | Godfried Bomans, Multatuli, Frank Albers, John Irving, Thom Wolfe, Michael Salinger, János Arany, Olivia Manning, Rinske Kegel |
| | Jan Eijkelboom, Jim Crace, Delphine de Vigan, Franz Hohler, Lytton Strachey, Robert Lowell, Myrthe van der Meer, Franzobel, Steven Barnes |
| | Peter Pessl |
| | Benedict Wells |
| | Bart Koubaa, Stephen Spender, John Montague, Josef Svatopluk Machar, Luc Dellisse, Marcel Pagnol, Bodo Morshäuser, Martin Suter, Yórgos Seféris |
| | Howard Nemerov, Daniel Handler, Dee Brown, Michel de Montaigne, Marin Sorescu, Saul Williams |
| | Cynan Jones, John Steinbeck, Ruy Belo, Lawrence Durrell, André Roy, Henry Longfellow, Elisabeth Borchers, James T. Farrell, Irwin Shaw |
| | Michel Houellebecq, Victor Hugo, Adama van Scheltema, George Barker, Ulrike Syha, Hermann Lenz, Antonin Sova, Jean Teulé, Elias Annes Borger |
| | De verheerlijking op den berg (Nicolaas Beets) |
| | Amin Maalouf, Aldo Busi, Gabriël Smit, Anthony Burgess, Robert Rius, Karl May, Lesja Oekrajinka, Karel Toman, Vittoria Colonna |
| | Franz Xaver Kroetz, Gérard Bessette, Mary Chase, Karl Wilhelm Ramler, Friedrich von Spee, Carlo Goldoni, Quirinus Kuhlmann |
| | Leon de Winter, Alain Mabanckou, George Moore, Erich Loest, Herman Maas, Luc Verbeke, Wilhelm Grimm, Friedrich Spielhagen, Jacques Presser |
| | August Derleth, Keto von Waberer, Yüksel Pazarkaya, Erich Pawlu, Irène Némirovsky, Vincent Voiture, Rosalía de Castro, Paul Alfred Kleinert, Stanisław Witkiewicz |
| | César Aira, Robert Gray, Jef Geeraerts, Bernard Cornwell, Ljoedmila Oelitskaja, Toon Kortooms, Jo Ypma, Sonya Hartnett, Maxim Februari |
| | Arnon Grunberg, Rob Schouten, Ruben van Gogh, Paul van Ostaijen, Hugo Ball, Danilo Kis, Sean O'Faolain, Ishmael Reed, Edna St. Vincent Millay |
| | J.M.A. Biesheuvelprijs voor Annelies Verbeke |
| | Herman de Coninck, Tom van Deel, Jonathan Safran Foer, Hans Andreus, David Avidan, Chuck Palahniuk, Wystan Hugh Auden, Laure Limongi, Justus van Effen |
| | P. C. Boutens, David Nolens, Ellen Gilchrist, Julia Franck, Georges Bernanos, William Carleton, Cornelis Sweerts, Johann Heinrich Voß, Pierre Boulle |
| | Michiel Stroink, Siri Hustvedt, Helen Fielding, Jaan Kross, Helene Hegemann, Björn Kuhligk, Thomas Brasch, Dmitri Lipskerov, Wolfgang Fritz |
| | De verzoeking in de woestijn (Nicolaas Beets) |


Gastenboek


Druk op onderstaande knop om een berichtje achter te laten in mijn gastenboek