De Engelse dichter, essayist en schrijver Stephen Spender werd geboren op 28 februari 1909 in Londen. Zie ook mijn blog van 28 februari 2007 en ook mijn blog van 28 februari 2008 en ook mijn blog van 28 februari 2009.
I Think Continually Of Those Who Were Truly Great
I think continually of those who were truly great.
Who, from the womb, remembered the soul's history
Through corridors of light where the hours are suns
Endless and singing. Whose lovely ambition
Was that their lips, still touched with fire,
Should tell of the Spirit clothed from head to foot in song.
And who hoarded from the Spring branches
The desires falling across their bodies like blossoms.
What is precious is never to forget
The essential delight of the blood drawn from ageless springs
Breaking through rocks in worlds before our earth.
Never to deny its pleasure in the morning simple light
Nor its grave evening demand for love.
Never to allow gradually the traffic to smother
With noise and fog the flowering of the spirit.
Near the snow, near the sun, in the highest fields
See how these names are fŠted by the waving grass
And by the streamers of white cloud
And whispers of wind in the listening sky.
The names of those who in their lives fought for life
Who wore at their hearts the fire's center.
Born of the sun they traveled a short while towards the sun,
And left the vivid air signed with their honor.
Uit: Poems
XXX
In railway halls, on pavements near the traffic,
They beg, their eyes made big by empty staring
And only measuring Time, like the blank clock.
No, I shall weave no tracery of pen-ornament
To make them birds upon my singing-tree:
Time merely drives these lives which do not live
As tides push rotten stuff along the shore.
- There is no consolation, no, none
In the curving beauty of that line
Traced on our graphs through history, where the oppressor
Starves and deprives the poor.
Paint here no draped despairs, no saddening clouds
Where the soul rests, proclaims eternity.
But let the wrong cry out as raw as wounds
This Time forgets and never heals, far less transcends.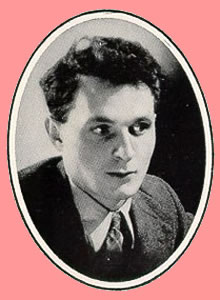 Stephen Spender (28 februari 1909 – 16 juli 1995)
De Belgische-Franse dichter, schrijver, essayist, dramaturg en scenarioschrijver Luc Dellisse werd geboren op 28 februari 1953 in Brussel. Zie ook mijn blog van 28 februari 2009.
Uit: Le jugement dernier
"Maintenant que la partie est finie, je pense parfois que ce serait intéressant de dire la vérité.
D'avouer le secret que j'ai masqué jusqu'au bout sous le sérieux de mon apparence. Un secret que
savent, par expérience directe, quelques centaines de personnes disséminées dans deux ou trois pays. Que tous les autres ignorent.
Les autres, le reste du monde, ça ne constitue évidemment pas des foules. Je ne suis pas très sociable. Mais j'ai toujours été étonné de voir comme aux yeux de mes proches, j'étais lisse et insoupçonnable. C'était des hommes, bien sûr, des mâles, des dupes parfaites. Des amis qui connaissaient ma fièvre de lecture et d'écriture, qui m'avaient vu fonctionner en public ou dans quelques lieux plus intimes et qui ne croyaient pas qu'avec mon froid visage et mes façons penchées
de chèvre qui broute, je puisse servir d'autres dieux que la littérature.
Il faut dire que la plupart des hommes manquent d'imagination ; mais aussi je suis affligé d'un corps
tellement maladroit qu'on est déjà surpris que je parvienne à marcher et à parler ; imaginer en plus que j'ai une vie intime demanderait un effort surhumain.
Parfois j'avais des jouissances de dissimulation en pensant que depuis des années, à l'insu du monde, j'étais un agent double. Ceux qui ne connaissaient de moi que l'écorce ne pouvaient pas soupçonner que tous mes gestes, tous mes voyages, tous mes travaux, tous mes textes, tous mes emplois, toutes mes pensées, tout le long effort joyeux de mes journées, étaient sous-tendus par un secret sans fin.
Je n'ai jamais pris beaucoup de peine à le cacher, ce secret, et avec un peu d'observation ou de
psychologie, il aurait sauté aux yeux ; mais croyezmoi sur parole : personne n'est psychologue."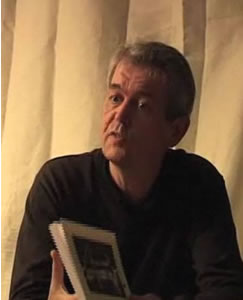 Luc Dellisse (Brussel, 28 februari 1953)

De Franse schrijver, dramaturg en regisseur Marcel Pagnol werd geboren op 28 februari 1895 in Aubagne, Bouches-du-Rhône. Zie ook mijn blog van 28 februari 2007 en ook mijn blog van 28 februari 2009.
Uit: La gloire de mon père
"Les deux mains en avant, j'écartais les térébinthes, et les genêts, qui étaient aussi grands que moi… J'étais encore à cinquante pas du bord de la barre, lorsqu'une détonation retentit, puis, deux secondes plus tard, une autre ! Le son venait d'en bas : je m'élançai, bouleversé de joie, lorsqu'un vol de très gros oiseaux, jaillissant du vallon, piqua droit sur moi… Mais le chef de la troupe chavira soudain, ferma ses ailes et, traversant un grand genévrier, vint frapper lourdement le sol. Je me penchais pour le saisir, quand je fus à demi assommé par un choc violent qui me jeta sur les genoux : un autre oiseau venait de me tomber sur le crâne, et je fus un instant ébloui. Je frottai vigoureusement ma tête bourdonnante : je vis ma main rouge de sang. Je crus que c'était le mien, et j'allais fondre en larmes, lorsque je constatai que les volatiles étaient eux-mêmes ensanglantés, ce qui me rassura aussitôt.
Je les pris tous deux par les pattes, qui tremblaient encore du frémissement de l'agonie.
C'étaient des perdrix, mais leur poids me surprit : elles étaient aussi grandes que des coqs de basse-cour, et j'avais beau hausser les bras, leurs becs rouges touchaient encore le gravier.
Alors mon cœur sauta dans ma poitrine : des bartavelles ! Des perdrix royales ! Je les emportai vers le bord de la barre – c'était peut-être un doublé de l'oncle Jules ?
Mais, même si ce n'était pas lui, le chasseur qui devait les chercher me ferait sûrement grand accueil, et me ramènerait à la maison : j'étais sauvé !
Comme je traversais péniblement un fourré d'argéras, j'entendis une voix sonore, qui faisait rouler les R aux échos : c'était celle de l'oncle Jules, voix du salut, voix de la Providence !"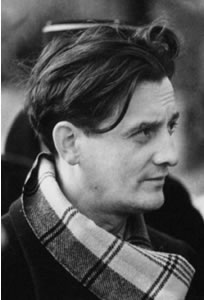 Marcel Pagnol (28 februari 1895 – 18 april 1974)
De Roemeense dichter Marin Sorescu werd geboren op 29 februari 1936 in Bulzeşti. Zie ook mijn blog van 28 februari 2009.
Passport

To cross the border
Between the sunflower
And the moonflower
Between the alphabet
Of handwritten events
And printed events.

To be friend of all atoms
Which form the light
To sing with the atoms which sing
To cry
With the atoms which die
To enter into all the days of one's life
Without restriction
No matter whether they fall on one side or the other
Of the word
Earth.

This passport
Is written in my bones
On my skull, femur, phalanges and spine
All arranged in a way
To make clear
My right to be man.
Vertaald door Constantin Roman & Timothy J.L. Cribb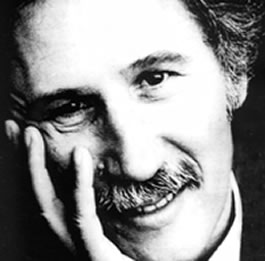 Marin Sorescu (29 februari 1936 – 8 december 1996)
De Franse schrijfster Raphaële Billetdoux werd geboren op 28 februari 1951 in Neuilly sur Seine. Zie ook mijn blog van 28 februari 2009.
Uit: Mes nuits sont plus belles que vos jours
"Ils vivaient les heures comme mari et femme les années. Midi sonna sans que l'un et l'autre encore aient appréhendé minuit. Dans le cadre de fenêtre les voiliers lentement longeaient l'horizon du lit. Les bouillons de leurs draps finissaient aux lignes blanches de l'écume. Machoires à la renverse, cheveux épars, ils dormaient..."
Un homme, une femme, un hôtel, les draps d'un lit, la chaleur d'un mois de juillet, la lune et la mer : avec ces seuls éléments, Raphaël Billetdoux construit un roman qui a la rigueur d'une tragédie antique, où trois nuits sont toute une vie.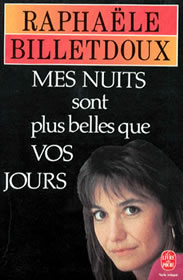 Raphaële Billetdoux (Neuilly sur Seine, 28 februari 1951)
Zie voor meer schrijvers van de 28e en ook de 29e februari mijn vorige drie blogs van vandaag.
28-02-2010 om 21:33 geschreven door Romenu

Tags: Stephen Spender, Luc Dellisse, Marcel Pagnol, Marin Sorescu, Raphaële Billetdoux