De Nederlandse dichter, schrijver en beeldend kunstenaar Jan Wolkers werd geboren in Oegstgeest op 26 oktober 1925. Zie ook mijn blog van 26 oktober 2010 en eveneens alle tags voor Jan Wolkers op dit blog.
De winterslaap
Als de sneeuw niet meer
Smelten wil,
Een boterham met dubbel jam
De mond niet opent,
een oog kijkt eerder scheel
naar een gebroken ruit –
Dan hangt men lakens voor het raam,
De kille bloedsomloop
Zakt naar de modder,
Er is geen wakker worden aan.
Uitzicht
Spelende kindren in de voorjaarszon,
En in de verre tuinen vogelfluiten.
Al wordt geluk van later leed de bron,
Vandaag is dit geluk door niets te stuiten.
De straten liggen eenzaam en verlaten.
Een vrouw zingt ergens voor een open raam.
En de geliefden die de tijd verpraten,
Noemen elkander met een tere naam.
Tegen de horizon de paarse bossen,
Daarvoor de weilanden nog nat van dauw.
En tussen de groene weiden, tulpen, rose,
En hyacinthenvelden, wit en blauw.
Zou ik iets anders wensen dan dit uitzicht,
Op deze stille dingen van geluk?
Geen dood ontneemt dit land het warme zonlicht
Geen mensendaad breekt deze dromen stuk.
Wij zijn verloren voor de grote daden.
Niets blijft ons meer dan deze ene droom:
Zonder de diepste gronden te verraden,
Dit leven te aanvaarden, stil en vroom.
De herinnering
Het is zo lang geleden
Dat het vergeten had moeten zijn,
Het is zo vers
Als een voetstap in het gras,
Als rook die wegtrekt uit een open raam,
Dauw die druppelt langs gewas
Door aarde en stof,
Een gedachte die er niet meer was.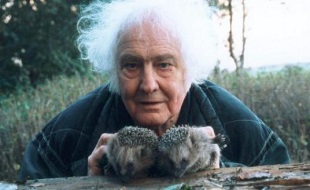 Jan Wolkers (26 oktober 1925 – 19 oktober 2007)
De Nederlandse schrijfster en journaliste Marja Pruis werd geboren in Amsterdam op 26 oktober 1959. Zie ook alle tags voor Marja Pruis op dit blog.
Uit: Wandelaar en zwartziener Het debuut van Martinus Nijhoff
"In het niet zo grote oeuvre van Nijhoff neemt 'De wandelaar' vanwege het veronderstelde programmatische karakter een bijzondere plaats in. Zelf was de dichter er niet erg happig op bij een stroming of beweging te worden gerekend: 'Ik wil niet tot een kamp behooren, maar tot de poëzie' schreef hij in 1926 aan Marsman. Hij zou tot zijn tevredenheid kunnen constateren dat in de Nederlandse literatuurgeschiedenis hij een apart hoofdstuk krijgt toebedeeld, zij het onder de twijfelachtige noemer 'overgangsfiguur'. Over het algemeen beschouwt men zijn debuut, en in het bijzonder het titelgedicht, als een afrekening met de romantische erfenis van de negentiende eeuw. In 'De wandelaar' toont de dichter zijn papieren, of liever gezegd: laat hij zien dat hij met lege handen staat. Onthecht en alleen wandelt hij door een wereld waarmee hij geen enkele band heeft. Wat er wel is of was, zijn onmachtige pogingen gebleken. 'Stil heeft mijn hart de daden sterven laten.' Of hij nu als een middeleeuwse monnik het wereldse leven aan zich voorbij zou laten trekken, als een kunstenaar ten tijde van de Renaissance zich aan narcisme bezondigt, of als een Baudelairiaanse poète maudit ten onder zou gaan aan drank en vrouwen, hij blijft buiten de wereld staan. 'Een ruimte scheidt mij van de wereld af' In de slotstrofe wordt onder ogen gezien dat slechts dadenloosheid en stilstand resten: 'Toen zich mijn handen tot geen daad meer hieven,/ Zagen mijn oogen kalm de dingen aan'.
Klassiek door zijn regels
Als startschot voor een dichtersloopbaan lijkt 'De wandelaar' een nogal fatalistische boodschap te verkondigen. Hierin schuilt ook de afrekening: anders dan zijn voorgangers wil Nijhoff niet zijn poëzie zich ervoor laten lenen om uitzicht te bieden op iets mooiers of op een dieper verband tussen de dingen."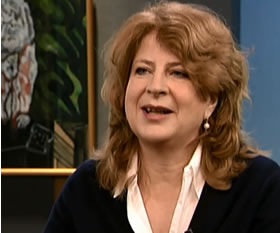 Marja Pruis (Amsterdam, 26 oktober 1959)
De Engelse dichter, schrijver en biograaf Andrew Motion werd geboren op 26 oktober 1952 in Braintree in Essex. Zie ook alle tags voor Andrew Motion op dit blog en ook mijn blog van 26 oktober 2010
Holy Island

I am behind you on the mainland, leaning
on your shoulder and pointing with one arm
in front of your face at weightless cinders
which are ravens blustering above the island.

Boulder clay on the outcrops, and beaches
dotted and dashed with coal dust. Guillemots
whitening the cliff face. Small orchids definitely
still evolving in a downpour of Arctic sunlight.

How many years are there left to cross over
and show you things themselves, not my idea
of things? Thirty, if I live to the age of my father.
I cannot explain why I have left it as late as this.

Your black hair blows into my eyes but I can see
everything moving fast now. Weather polishes
the silver fields ahead; the ravens swoop down
and settle among the gorgeous pages of the gospels.
Causa Belli
They read good books, and quote, but never learn
a language other than the scream of rocket-burn
Our straighter talk is drowned but ironclad;
elections, money, empire, oil and Dad.

Death of Harry Patch (2012)
When the next morning eventually breaks,
a young Captain climbs onto the fire step,
knocks ash from his pipe then drops it
still warm into his pocket, checks his watch,
and places the whistle back between his lips.
At 06.00 hours precisely he gives the signal,
but today nothing that happens next happens
according to plan. A very long and gentle note
wanders away from him over the ruined ground
and hundreds of thousands of dead who lie there
immediately rise up, straightening their tunics
before falling in as they used to do, shoulder
shoulder, eyes front. They have left a space
for the last recruit of all to join them: Harry Patch,
one hundred and eleven years old, but this is him
now, running quick-sharp along the duckboards.
When he has taken his place, and the whole company
are settled at last, their padre appears out of nowhere,
pausing a moment in front of each and every one
to slip a wafer of dry mud onto their tongues.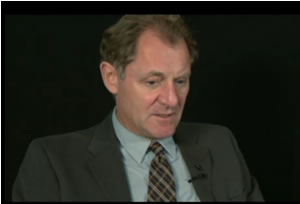 Andrew Motion (Braintree, 26 oktober 1952)
De Nederlandse schrijfster Maartje Wortel werd geboren in Eemnes op 26 oktober 1982. Zie ook alle tags voor Maartje Wortel op dit blog.
Uit: Dit is jouw huis
'Soms val ik bijna,' zegt de vrouw. 'Als iemand kijkt hoe ik loop.'
Haar man knikt.
'Ik kan daar niet tegen,' vervolgt ze. 'Als ze kijken naar hoe ik loop.'
'Maar je loopt heel normaal,' zegt haar man. 'Dat heb ik al zo vaak gezegd.'
'Dat zal best,' zegt de vrouw, 'maar als ze kijken dan val ik bijna.'
'Wie kijken er dan mevrouw?' vraag ik.
'Wat bedoel je?' zegt ze.
'Wie kijken er naar hoe u loopt?'
'Mensen,' zegt de vrouw.
'En hoe kijken ze dan?'
'Ze kijken me aan, hoe ik loop. Het is alsof ze me kunnen laten struikelen met hun ogen.'
'Ze is heel onzeker,' zegt haar man.
De vrouw zegt niets.
'Bent u ook eens echt gevallen?' vraag ik.
'Niet letterlijk.'
Haar man zucht.
'Figuurlijk,' zegt hij. 'Ze bedoelt het overdrachtelijk.'
'Ik bedoel het helemaal niet overdrachtelijk, Herman,' zegt de vrouw. 'Ik ben gewoon bang dat ik val. Het voelt alsof ik val als de mensen kijken hoe ik loop. Ik wil daarvan af dokter. Ik denk steeds dat ik op de straat kom te liggen, helemaal alleen. De laatste tijd wil ik zelfs uit mezelf gaan liggen. Om het voor te zijn.'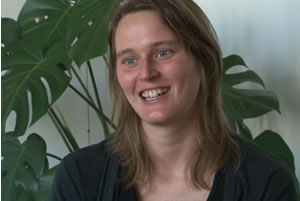 Maartje Wortel (Eemnes, 26 oktober 1982)
De Amerikaanse schrijver Stephen L. Carter werd geboren op 26 oktober 1954 in Washington, D.C. Zie ook alle tags voor Stephen L. Carter op dit en ook mijn blog van 26 oktober 2010
Uit: New England White
"After. Big cushy flakes still falling. Julia and Lemaster were barreling along Four Mile Road in their Cadillac Escalade with all the extras, color regulation black, as befitted their role as the most celebrated couple in African America's lonely Harbor County outpost. That, at least, was how Julia saw them, even after the family's move six years ago out into what clever Lemaster called "the heart of whiteness." For most of their marriage they had lived in Elm Harbor, largest city in the county and home of the university her husband now led. By now they should have moved back, but the drafty old mansion the school set aside for its president was undergoing renovation, a firm condition Lemaster had placed on his acceptance of the post. The trustees had worried about how it would look to spend so much on a residence at a time when funds to fix the classrooms were difficult to raise, but Lemaster, as always with his public, had been at once reasonable and adamant. "People value you more," he had explained to his wife, "if it costs more to get you than they expected."
"Or they hate you for it," Julia had objected, but Lemaster stood his ground; for, within the family, he was a typical West Indian male, and therefore merely adamant.
They drove. Huge flakes swirled toward the windshield, the soft, chunky variety that signals to any New Englander that the storm is moving slowly and the eye is yet to come. Julia sulked against the dark leather, steaming with embarrassment, having called two of the alums by each other's names, and having referred half the night to a wife named Carlotta as Charlotte, who then encouraged her, in that rich Yankee way, not to worry about it, dear, it's a common mistake."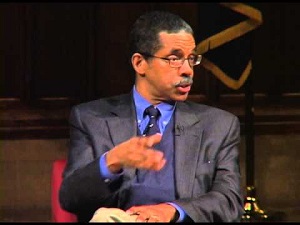 Stephen L. Carter (Washington, 26 oktober 1954)
De Zweedse dichteres en schrijfster Karin Maria Boye werd geboren op 26 oktober 1900 in Göteborg. Zie ook alle tags voor Karin Boye op dit en ook mijn blog van 26 oktober 2010
The Avenging Angel Speaks
Give me the dead part of your life.
I will be sure to wake it.
The nights wait for our pastime.
We will be sure to break it.
Though your day was so bloodlessly empty,
I can compel it to bleed,
compel it, in shame and judgement,
to rise up from the dead.
So, when day dawns and again you take hold,
you will see what you have earned,
you will see the mark of a living night
into your temple burned -
witness that the time you wanted to cheat
from mercy back you have got
and got it full to its flowing brim -
whether torment or joy, matters not.
My Poor Young Thing..
Afraid of the dark, my poor young thing,
who met spirits of another kind,
among the white-clad ever noticing
others of evil mind,
now I want to sing gentle songs to you,
they deliver from fear, cramp, coercion rude.
They do not ask that the evil should rue,
They do not ask for the fight of the good.
Then you shall know that all that lives
deep inside is of the same kind.
As trees and plants it can grow hesitantly,
by its own law upwards inclined.
And trees may be felled and flowers be broken
and branches die with their strength dried up,
but the dream is concealed - wills to be awoken -
in every living drop of sap.
Vertaald door David McDuff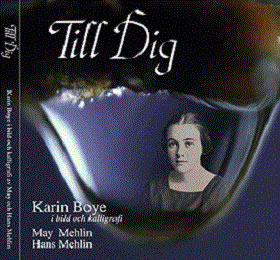 Karin Boye (26 oktober 1900 – 24 april 1941)
Cover
Zie voor nog meer schrijvers van de 26e oktober ook mijn vorige blog van vandaag.
26-10-2014 om 12:54 geschreven door Romenu

Tags:Jan Wolkers, Marja Pruis, Andrew Motion, Maartje Wortel, Stephen L. Carter, Karin Boye, Romenu