E-mail mij


Druk op onderstaande knop om mij te e-mailen.


Romenu


Romenu is een blog over gedichten, literatuur en kunst Maar Romenu is ook een professionele freelance vertaler
Du-Ne en Ne-Du http://www.romenu.nl.


Huur eens een (vakantie)huis in een natuurgebied, dichtbij het centrum van Nijmegen


Google


Georg Trakl

Georg Trakl werd op 3 februari 1887 in het conducteurshuis aan de Waagplatz 2 in Salzburg geboren. Zijn vader, Tobias Trakl, was een handelaar in ijzerwaren en zijn moeder, die ook psychische problemen had, was Maria Catharina Trakl, (meisjesnaam Halik). Voorts had hij nog drie broers en drie zussen. Margarethe (doorgaans Grethe genoemd) stond hem het naast, zelfs zodanig dat sommigen een incestueuze verhouding vermoeden. Zijn jeugd bracht hij door in Salzburg. Vervolgens bezocht hij van 1897 tot 1905 het humanistische gymnasium. Om toch een academische opleiding te kunnen volgen, werkte hij tot 1908 in de praktijk bij een apotheker. Sommigen vermoedden dat hij dit vooral deed om zichzelf opiaten te kunnen verschaffen. Bij het uitbreken van WO I werd Trakl als medicus naar het front in Galicië (heden ten dage in Oekraïne en Polen) gestuurd. Zijn gemoedsschommelingen leidden tot geregelde uitbraken van depressie, die verergerd werden door de afschuw die hij voelde voor de verzorging van de ernstig verwonde soldaten. De spanning en druk dreven hem ertoe een suïcidepoging te ondernemen, welke zijn kameraden nochtans verhinderden. Hij werd in een militair ziekenhuis opgenomen in Kraków, alwaar hij onder strikt toezicht geplaatst werd.Trakl verzonk daar in nog zwaardere depressies en schreef Ficker om advies. Ficker overtuigde hem ervan dat hij contact moest opnemen met Wittgenstein, die inderdaad op weg ging na Trakls bericht te hebben ontvangen. Op 4 november 1914, drie dagen voordat Wittgenstein aan zou komen, overleed hij echter aan een overdosis cocaïne


Paul Celan

Paul Celan werd onder de naam Paul Antschel op 23 november 1920 geboren in Czernowitz, toentertijd de hoofdstad van de Roemeense Boekovina, nu behorend bij de Oekraïne. Paul Celans ouders waren Duitssprekende joden die hun zoon joods opvoedden en hem naar Duitse christelijke scholen stuurden. In 1942 werden Celans ouders door de Duitse bezetter naar een werkkamp gedeporteerd en daar vermoord. Hijzelf wist aanvankelijk onder te duiken, maar moest vanaf juli 1942 in een werkkamp dwangarbeid verrichten. Celan overleefde de oorlog. Via Boekarest en Wenen vestigde Celan zich in 1948 in Parijs. Daar was hij werkzaam als dichter, vertaler en doceerde hij aan de prestigieuze Ecole Normale Supérieure. Vermoedelijk op 20 april 1970 beëindigde hij zijn leven zelf door in de Seine te springen.


Gerard Reve

Gerard Reve over: Medearbeiders "God is in de mensen, de dieren, de planten en alle dingen - in de schepping, die verlost moet worden of waaruit God verlost moet worden, door onze arbeid, aangezien wij medearbeiders van God zijn." Openbaring "Tja, waar berust elk godsbegrip op, elke vorm van religie? Op een openbaring, dat wil zeggen op een psychische ervaring van zulk een dwingende en onverbiddelijke kracht, dat de betrokkene het gevoel heeft, niet dat hij een gedachte of een visioen heeft, maar dat een gedachte gedachte of visioen hem bezit en overweldigt."


Simon Vestdijk
Simon Vestdijk (Harlingen, 17 oktober 1898 – Utrecht, 23 maart 1971) was een Nederlands romancier, dichter, essayist en vertaler. Zijn jeugd te Harlingen en Leeuwarden beschreef hij later in de Anton Wachter-cyclus. Van jongs af aan logeerde hij regelmatig bij zijn grootouders in Amsterdam, waar hij zich in 1917 aan de Universiteit van Amsterdam inschrijft als student in de medicijnen. Tijdens zijn studie die van 1917 tot 1927 duurde, leerde hij Jan Slauerhoff kennen.Tot 1932 is hij als arts in praktijken door heel Nederland werkzaam. In 1932 volgt zijn officiële schrijversdebuut met de uitgave van de bundel Verzen in De Vrije Bladen. Doorslaggevend voor Vestdijks uiteindelijke keuze voor de literatuur is zijn ontmoeting in 1932 met Eddy Du Perron en Menno ter Braak. Deze ontmoeting had tot resultaat dat hij redactielid werd van het tijdschrift Forum Kort daarop, in 1933, wordt zijn eerste novelle, De oubliette, uitgegeven. In hetzelfde jaar schrijft hij Kind tussen vier vrouwen, dat, eerst geweigerd door de uitgever, later de basis zal vormen voor de eerste drie delen van de Anton Wachter-romans. In 1951 ontvangt Vestdijk de P.C. Hooftprijs voor zijn in 1947 verschenen roman De vuuraanbidders. In 1957 wordt hij voor het eerst door het PEN-centrum voor Nederland voorgedragen voor de Nobelprijs voor de Literatuur, die hij echter nooit zal krijgen. Op 20 maart 1971 wordt hem de Prijs der Nederlandse Letteren toegekend, maar voor hij deze kan ontvangen overlijdt hij op 23 maart te Utrecht op 72-jarige leeftijd. Vestdijk was auteur van ca. 200 boeken. Vanwege deze enorme productie noemde de dichter Adriaan Roland Holst hem 'de man die sneller schrijft dan God kan lezen'. Andere belangrijke boeken van Simon Vestdijk zijn: "Kind van stad en land" (1936), "Meneer Visser's hellevaart" (1936), "Ierse nachten" (1946), "De toekomst de religie" (1947), "Pastorale 1943" (1948), "De koperen tuin" (1950), "Ivoren wachters" (1951), "Essays in duodecimo" (1952) en "Het genadeschot" (1964).


K.P. Kavafis

K.P. Kavafis werd als kind van Griekse ouders, afkomstig uit Konstantinopel, geboren in 1863 in Alexandrië (tot vandaag een Griekse enclave) waar hij ook het grootste deel van zijn leven woonde en werkte. Twee jaar na de dood van zijn vader verhuist het gezin in 1872 naar Engeland om na een verblijf van vijf jaar naar Alexandrië terug te keren. Vanwege ongeregeldheden in Egypte vlucht het gezin in 1882 naar Konstantinopel, om na drie jaar opnieuw naar Alexandrië terug te gaan. In de jaren die volgen maakt Kavafis reizen naar Parijs, Londen en in 1901 zijn eerste reis naar Griekenland, in latere jaren gevolgd door nog enkele bezoeken. Op de dag van zijn zeventigste verjaardag, in 1933 sterft Kavafis in Alexandrië. De roem kwam voor Kavafis pas na zijn dood, dus postuum. Deels is dat toe te schrijven aan zijn eigen handelswijze. Hij was uiterst terughoudend met de publicatie van zijn gedichten, liet af en toe een enkel gedicht afdrukken in een literair tijdschrift, gaf in eigen beheer enkele bundels met een stuk of twintig gedichten uit en het merendeel van zijn poëzie schonk hij op losse bladen aan zijn beste vrienden.


Thomas Mann


Thomas Mann, de jongere broer van Heinrich Mann, werd geboren op 6 juni 1875 in Lübeck. Hij was de tweede zoon van de graankoopman Thomas Johann Heinrich Mann welke later één van de senatoren van Lübreck werd. Zijn moeder Julia (geboren da Silva-Bruhns) was Duits-Braziliaans van Portugees Kreoolse afkomst. In 1894 debuteerde Thomas Mann met de novelle "Gefallen". Toen Thomas Mann met 21 jaar eindelijk volwassen was en hem dus geld van zijn vaders erfenis toestond - hij kreeg ongeveer 160 tot 180 goldmark per jaar - besloot hij dat hij genoeg had van al die scholen en instituties en werd onafhankelijk schrijver. Kenmerkend voor zijn stijl zijn de ironie, de fenomenale taalbeheersing en de minutieuze detailschildering. Manns reputatie in Duitsland was sterk wisselend. Met zijn eerste roman, Buddenbrooks (1901), had hij een enorm succes, maar door zijn sceptische houding tegenover Duitsland na de Eerste Wereldoorlog veranderde dit volledig. Stelde hij zich tot aan de jaren twintig apolitiek op (Betrachtungen eines Unpolitischen, 1918), meer en meer raakte hij bij het Politiek gebeuren betrokken. Zijn afkeer van het nationaal socialisme groeide, zijn waarschuwingen werden veelvuldiger en heftiger. In 1944 accepteerde hij het Amerikaanse staatsburgerschap. Tussen 1943 en 1947 schreef Mann Doktor Faustus (zie Faust), de roman van de 'Duitse ziel' in de gecamoufleerd geschilderde omstandigheden van de 20ste eeuw. In 1947 bezocht hij voor het eerst sinds de Oorlog Europa, twee jaar later pas Duitsland. In 1952 vertrok hij naar Zwitserland. Op 12 augustus 1955 stierf hij in Zürich. Twintig jaar na zijn dood, in aug. 1975, is zijn literaire nalatenschap geopend: dagboekaantekeningen van 15 maart 1933 tot 29 juli 1955, alsmede notities uit de jaren 1918 tot en met 1921.Belangrijke werken zijn: Der Zauberberg, Der Tod in Venedig, Dokter Faustus , Joseph und seine Brüder en Die Bekenntnisse des Hochstaplers Felix Krull.


Rainer Maria Rilke

Rilke werd op 4 december 1875 geboren in Praag. Hij had al naam gemaakt als dichter met zijn bundels Das Stundenbuch en Das Buch der Bilder, toen hij de literaire wereld versteld deed staan en wereldfaam verwierf met de publicatie van zijn twee delen Neue Gedichte in 1907 en 1908. Hij verzamelde daarin het beste werk uit een van zijn vruchtbaarste periodes, die hij grotendeels doorbracht in Parijs. Rilke was daar diep onder de indruk gekomen van Rodin, bij wie hij een tijdlang in dienst was als particulier secretaris. Rodin, zei hij later, had hem leren kijken. Dit kijken kwam neer op intense concentratie, om het mysterie te kunnen zien 'achter de schijnbare werkelijkheid'. Latere en rijpere werken als Duineser Elegien (1912-1923) en het ronduit schitterende Die Sonette an Orfeus (1924) illustreren Rilkes metafysische visie op het onzegbare, dat haar verwoording vindt in een hermetische muzikale taal. Op 29 december 1926 overlijdt Rilke in het sanatorium in Val-Mont aan de gevolgen van leukemie. Enkele dagen later wordt hij, overeenkomstig zijn wens, begraven op het kerkhof van Raron.


* * * * * * * * * * * * * * * *

| | |
| --- | --- |
| | Over literatuur, gedichten, kunst en cultuur |

25-05-2011

Eve Ensler, Friedrich Dieckmann, Egyd Gstättner, Claire Castillon, Jamaica Kincaid, Robert Ludlum
De Amerikaanse schrijfster en feminste Eve Ensler werd op 25 mei 1953 in New York geboren. Zie ook mijn blog van 25 mei 2009 en ook mijn blog van 25 mei 2010
Uit: Insecure at Last
"Security watch. Security clearance. Why has all this focus on security made me feel so much more insecure? What does anyone mean when they speak of security? Why are we suddenly a nation and a people who strive for security above all else?
In fact, security is essentially elusive, impossible. We all die. We all get sick. We all get old. People leave us. People surprise us. People change us. Nothing is secure. And this is the good news. But only if you are not seeking security as the point of your life.
When security is paramount you can't travel very far or venture too far outside a certain circle. You can't allow too many conflicting ideas into your mind at one time, as they might confuse you or challenge you. You can't open yourself to new experiences, new people, and new ways of doing things. They might take you off course.
You can't not know who you are; it's more secure to cling to hard-matter identity. So you become a Christian or a Muslim or a Jew, you are an Indian, or an Egyptian or an Italian or an American. You are heterosexual or homosexual or you never have sex or at least that's what you say when you identify yourself. You become part of an US, and in order to be secure, you must defend against THEM. You cling to your land because it is your secure place, and you must fight anyone who encroaches on it.
You become your nation, you become your religion. You become whatever it is that will freeze you, numb you, and protect you from change or doubt. But all this does is shut down your mind. In reality, you are not a drop safer. A meteor could still fall from the sky, a tsunami could rise up next to your beach house, someone could fly a plane through your building."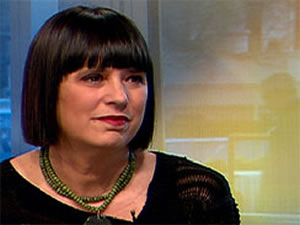 Eve Ensler (New York, 25 mei 1953)
De Duitse schrijver Friedrich Dieckmann werd geboren op 25 mei 1937 in Landsberg an der Warthe. Zie ook Zie ook mijn blog van 25 mei 2009 en ook mijn blog van 25 mei 2010
Uit: Freiheit ist nur in dem Reich der Träume (Schillers Jahrhundertwende)
« Und das alles, nachdem er gerade erst den Prolog zu Ende gebracht hatte, den Prolog zum Prolog. Denn was da morgen úber die Bühne gehen sollte, war ja nur ein Vorspiel, dann würde noch ein Vorspiel kommen und am Ende erst das eigentliche Trauerspiel. Er hatte es umgekehrt gemacht wie die alten Griechen, wo das Satyrspiel immer nach der Tragödie kam. Diese Lagerszenen, das war sein Satyrspiel, es war die Basis dessen, was folgte: »Sein Lager nur erkläret sein Verbrechen«. Nämlich Wallensteins Verbrechen, dieses zaudernden Generalissimus, den er durch fünf plus zwei Akte zögern ließ zu tun, was man am kaiserlichen Hof längst in Betracht gezogen hatte: den Abfall, den Verrat.
»Sein Lager nur erkläret sein Verbrechen« – der Vers stammte aus seinem Prolog zum Prolog, er hatte ihn für die Eröffnung dieses nobel erneuerten Theaters geschrieben; er hatte sich Mühe gegeben und war tatsächlich erst vor sechs Tagen fertig geworden; nun war das schon beim Drucker.
Wie hatte er das alles geschafft? Die neue Gartenzinne, das Arbeits-über dem Badezimmerchen im Mauerwinkel, war hilfreich gewesen, das er im Juli in Jena bezogen hatte, auch hatte das Wetter
ihm beigestanden. Der Oktober war warm, er fühlte sich wohl wie lange nicht mehr; war es die Heimkehr ins Theater, die das bewirkte? Und war es die Abkehr vom Theater gewesen, die ihn
damals, mehr als sieben Jahre war es her, beinahe umgebracht hatte? Der Entschluß, das Drama bis auf weiteres der Geschichte zu überlassen, die sich im Westen, da drüben in Frankreich, so ungeheuer in Bewegung gesetzt hatte, daß er dann auch der Geschichtsschreibung Valet gesagt hatte, trotz dieses kolossalen Kalendererfolgs.
Nichts war mehr gegangen außer der Theorie, der Ästhetik. Die Welt brach zusammen, ein König verlor den Kopf, und er hatte über Anmut und Würde nachgedacht und über den Grund des Vergnügens an tragischen Gegenständen!"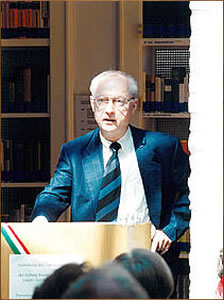 Friedrich Dieckmann (Landsberg an der Warthe, 25 mei 1937)
De Oostenrijkse schrijver en essayist Egyd Gstättner werd geboren op 25 mei 1962 in Klagenfurt. Zie ook mijn blog van 25 mei 2007 en ook mijn blog van 25 mei 2009 en ook mijn blog van 25 mei 2010
Uit: Das Mädchen im See
"Wer gesund ist, ist mit oder ohne Mode gesund. Wer krank ist, ist mit oder ohne Mode krank. Wirklich Verlass ist nur auf drei Dinge: Der Mensch ist sterblich. Die Medizin ist keine Wissenschaft. Und die Ärzte besitzen die Seehäuser am Wörthersee, die wir uns niemals werden leisten können. Aber sie haben nicht sehr viel von ihren Sommerresidenzen, weil sie in ihrer Praxis sitzen und Hausbesuche machen und nach der Ordination noch privat operieren müssen, um sich ihre Seevillen leisten zu können, für die sie keine Zeit haben, und davon bekommen sie einen Herzinfarkt. Dabei kann man den viel billiger haben."
(...)
"Wir rauchen letztlich nur aus dem einen Grund, weil wir nicht an Gott glauben können, nicht an die Unsterblichkeit der Seele, nicht an ein ewiges Leben. Wir rauchen, weil wir den Horror Vacui haben ... Zweifellos wäre Christus heute selbst Kettenraucher ... Zweifellos hätte sich Jesus Christus nach dem letzten Abendmahl am Gründonnerstag mit Marlboro anästhesiert. Die Zigarette ist der Essigschwamm, der uns zum Kreuz hinauf gereicht wird."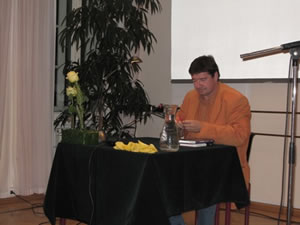 Egyd Gstättner (Klagenfurt, 25 mei 1962)
De Franse schrijfster Claire Castillon werd geboren op 25 mei 1975 in Neuilly-sur-Seine. Zie ook mijn blog van 25 mei 2007 en ook mijn blog van 25 mei 2008 enook mijn blog van 25 mei 2009 en ook mijn blog van 25 mei 2010
Uit: Dessous, C'Est l'Enfer
La malédiction frappe encore. La vieille a été touchée, puis la mère et la soeur. C'est à mon tour de me soumettre au mauvais sort, logique. Oui, c'est à moi, maintenant, d'être humiliée par l'esprit de l'homme, et s'il est bien gentil, et s'il me comprend, à moi de me plier à sa conversation ou d'attendre qu'elle cesse, réfugiée dans ma tête. Trente ans, je suis une femme de ma famille, cela signifie "paye".
La malédiction bourdonne, volette, dard aiguisé, pointe sèche, mais elle ne me piquera pas. Je le décide, maintenant. Je me sortirai de là. Un an que l'âne et moi nous sommes rencontrés, et du brouillard aux yeux - ou est-ce lucide et calme ? -, j'ai emprunté la route qu'il avait balisée, dîner, promenade, promesse, voyage aux antipodes. Mais, autour, les sentiers aux arbres noueux et forts, aux racines en pagaille, aux chimères invaincues, m'attendent. Je vais quitter la route.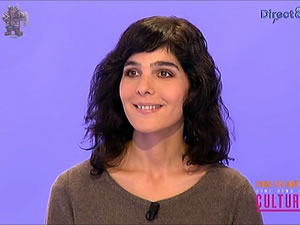 Claire Castillon (Neuilly-sur-Seine, 25 mei 1975)
De Amerikaanse schrijfster Jamaica Kincaid (eig. Elaine Cynthia Potter Richardson) werd geboren in Saint John's, Antigua en Barbuda, op 25 mei 1949. Zie ook mijn blog van 25 mei 2009 en ook mijn blog van 25 mei 2010
Uit: Annie John
"For a short while during the year I was ten, I thought only people I did not know died. At the time I thought this I was on my summer holidays and we were living far out on Fort Road. Usually, we lived in our house on Dickenson Bay Street, a house my father built with his own hands, but just now it needed a new roof and so we were living in a house out on Fort Road. We had only two neighbors, Mistress Mayvard and her husband. That summer, we had a pig that had just had piglets; some guinea fowl; and some ducks that laid enormous eggs that mother said were big even for ducks. I hated to eat any food except for the enormous duck eggs, hardboiled. I had nothing to do every day except to feed the birds and the pig in the morning and in the evening. I spoke to one one other than my parents, and sometimes to Mistress Maynard, if I saw her when I went to pick up the peelings of vegetables which my mother had asked her to save for the pig, which was just the thing the pig really liked. From our yard, I could see the cemetery. I did not know it was the cemetery until one day when I said to my mother that sometimes in the evening, while feeding the pig, I could see various small, sticklike figures, some dressed in black, some dressed in white, bobbing up and down in the distance. I noticed, too, that sometimes the black and white sticklike figures appeared in the morning. My mother said that it was probably a child being buried, since children were always buried in the morning. Until then, I had not known that children died.
I was afraid of the dead, as was everyone I knew. We were afraid of the dead because we never could tell when they might show up again. Sometimes they showed up in a dream, but that wasn't so bad, because they usually only brought a warning, and in any case you wake up from a dream."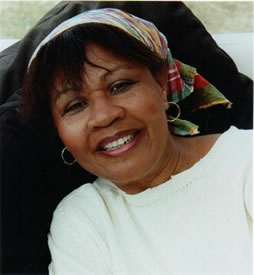 Jamaica Kincaid (Saint John's, 25 mei 1949)
De Amerikaanse schrijver Robert Ludlum werd geboren in New York op 25 mei 1927. Zie ook mijn blog van 25 mei 2007 en ook mijn blog van 25 mei 2008 en ook mijn blog van 25 mei 2009 en ook mijn blog van 25 mei 2010
Uit: The Matarese Countdown
"Twenty years ago, top agents from the CIA and KGB banded together to bring down the Matarese Circle, an international cabal of powerbrokers and assassins whose sole objective was to achieve worldwide economic domination. Now the bloody Matarese dynasty is back--and the only man with the power to stop it may have already run out of time....
CIA case officer Cameron Pryce is hot on the trail of the new Matarese alliance. His only chance to terminate its ruthless activities is to follow the trail of blood money and stone-cold killers right to the heart of its deadly conspiracy.
From the Hamptons to London's Belgrave Square, Matarese assassins have already struck with brutal efficiency, eliminating all who stand in their way. Their chain of violence is impossible to stop--until Pryce gets a rare break. One of the Matarese's victims survives long enough to whisper dying words that will blow the case wide open: the top secret code name for legendary retired CIA agent Brandon Scofield--the only man who has ever infiltrated the Matarese inner circle and lived to tell about it."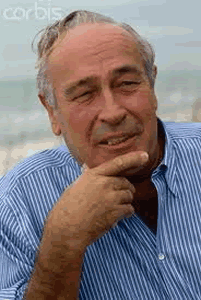 Robert Ludlum
(25 mei 1927 – 12 maart 2001)




Zie voor nog meer schrijvers van de 25e mei ook
mijn vorige blog van vandaag
en eveneens
mijn eerste blog van vandaag
.
25-05-2011 om 19:31 geschreven door Romenu

Tags:Eve Ensler, Friedrich Dieckmann, Egyd Gstättner, Claire Castillon, Jamaica Kincaid, Robert Ludlum, Romenu



Theodore Roethke, Georges Bordonove, W. P. Kinsella, Max von der Grün
De Amerikaanse dichter Theodore Huebner Roethke werd geboren in Saginaw, Michigan op 25 mei 1908. Zie ook mijn blog van 25 mei 2010 en eveneens alle tags voor Theodore Roethke op dit blog..
Root Cellar
Nothing would sleep in that cellar, dank as a ditch,
Bulbs broke out of boxes hunting for chinks in the dark,
Shoots dangled and drooped,
Lolling obscenely from mildewed crates,
Hung down long yellow evil necks, like tropical snakes.
And what a congress of stinks!
Roots ripe as old bait,
Pulpy stems, rank, silo-rich,
Leaf-mold, manure, lime, piled against slippery planks.
Nothing would give up life:
Even the dirt kept breathing a small breath.
Pickle Belt
The fruit rolled by all day.
They prayed the cogs would creep;
They thought about Saturday pay,
And Sunday sleep.
Whatever he smelled was good:
The fruit and flesh smells mixed.
There beside him she stood,--
And he, perplexed;
He, in his shrunken britches,
Eyes rimmed with pickle dust,
Prickling with all the itches
Of sixteen-year-old lust.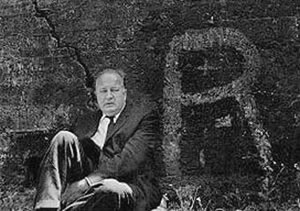 Theodore Roethke (25 mei 1908 - 1 augustus 1963)
De Franse schrijver en historicus Georges Bordonove werd geboren in Enghien-les-Bains op 25 mei 1920. Zie ook mijn blog van 25 mei 2009 en ook mijn blog van 25 mei 2010
Uit: Les Valois de Philippe VI à Louis XII
"L'été précédent, Edouard III avait perdu son meilleur allié, Jacques van Artevelde. L'empereur Louis de Bavière, n'ayant rien à gagner, s'était retiré de la coalition contre la France ; de même les ducs de Gueldre et de Brabant, et le marquis de Juliers. Il ne restait donc du parti anglais que la Flandre d'Artevelde. Encore était-elle divisée sur son choix. Peu à peu, les rivalités entre les cités flamandes, les traditionnels conflits d'intérêts, s'étaient réveillés. Dans l'enceinte même des villes, les corporations s'opposaient et les rixes, les attentats, se multipliaient. De façon générale, on reprochait à Artevelde sa dureté, pour ne pas dire son despotisme, et l'on se prenait à regretter la débonnaireté (toute relative) du comte de Flandre. Au surplus, l'alliance anglaise n'avait pas fait gagner autant qu'on l'espérait. Sentant le sol se dérober, Artevelde conçut le projet de faire don du comté de Flandre au prince de Galles. Edouard III se rendit à l'Écluse. Il eut une entrevue avec Artevelde et les députés des villes. De retour à Gand, Artevelde fut pris à partie par la populace et assassiné. Il ne restait plus à Edouard III qu'à rentrer en Angleterre. Dans quelle mesure le meurtre d'Artevelde fut-il provoqué par les agents de Philippe, on l'ignore. En tout cas, Edouard perdait en lui son principal point d'appui. Tout ce qu'il pouvait espérer, c'était désormais la neutralité flamande.
On comprend dès lors qu'il ait modifié ses plans et fait porter son effort sur la Guyenne. Le 7 juillet 1346, il appareilla de Portsmouth avec mille navires, et fit voile pour Bordeaux, où il comptait rejoindre le comte de Derby."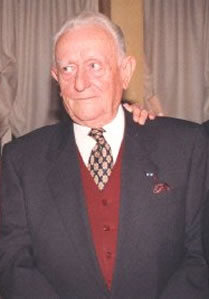 Georges Bordonove (25 mei 1920 - 16 maart 2007)
De Canadese schrijver William Patrick Kinsella werd geboren op 25 mei 1935 in Edmonton, Alberta. Zie ook mijn blog van 25 mei 2009 en ook mijn blog van 25 mei 2010
Uit: Shoeless Joe
"In reality, all anyone else could see out there in front of me was a tattered lawn of mostly dandelions and quack grass that petered out at the edge of a cornfield perhaps fifty yards from the house.
Anyone else was my wife Annie, my daughter Karin, a corn-colored collie named Carmeletia Pope, and a cinnamon and white guinea pig named Junior who ate spaghetti and sang each time the fridge door opened. Karin and the dog were not quite two years old.
"If you build it, he will come," the announcer repeated in scratchy Middle American, as if his voice had been recorded on an old 78-r.p.m. record.
A three-hour lecture or a 500-page guide book could not have given me clearer directions: Dimensions of ballparks jumped over and around me like fleas, cost figures for light standards and floodlights whirled around my head like the moths that dusted against the porch light above me.
That was all the instruction I ever received: two announcements and a vision of a baseball field. I sat on the verandah until the satiny dark was complete. A few curdly clouds striped the moon, and it became so silent I could hear my eyes blink.
Our house is one of those massive old farm homes, square as a biscuit box with a sagging verandah on three sides. The floor of the verandah slopes so that marbles, baseballs, tennis balls, and ball bearings all accumulate in a corner like a herd of cattle clustered with their backs to a storm. On the north verandah is a wooden porch swing where Annie and I sit on humid August nights, sip lemonade from teary glasses, and dream."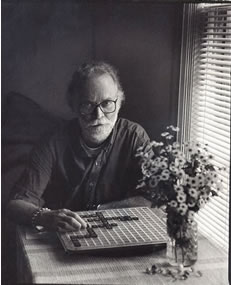 W. P. Kinsella (Edmonton, 25 mei 1935)
De Duitse schrijver Max von der Grün werd geboren op 25 mei 1926 in Bayreuth. Zie ook mijn blog van 25 mei 2009 en ook mijn blog van 25 mei 2009 en ook mijn blog van 25 mei 2010
Uit: Leben im gelobten Land
"Diese Kälte hier in Deutschland macht mich krank; ich habe immer noch Heimweh, heute manchmal noch stärker als vor fünf Jahren; Heimweh ist eine Krankheit, und diese Krankheit ist nur in der Türkei zu heilen; aber in Anatolien gibt es für mich keine Arbeit, keinen Verdienst, keine Möglichkeit, irgendwann einmal nach oben zu kommen, wie ein Mensch zu leben, mit Haus und geregeltem Einkommen: Ich muß vorerst in Deutschland bleiben, muß mit dieser Krankheit leben; in dieser Kälte; die Kälte hier in Deutschland, das sind die Menschen.
Osman Gürlük lebt heute mit seiner Frau und der dreijährigen Tochter Ipek in einer Zweieinhalbzimmerwohnung im Dortmunder Norden, in einem Viertel, das ausschließlich von Türken bewohnt wird. Die Deutschen sagen: Türkenviertel. Die deutschen Mieter sind nach und nach, als immer mehr Türken in das Viertel kamen, in andere Stadtteile gezogen, in Neubauten.
Das »Türkenviertel« besteht ausschließlich aus Altbauten, die von den Eignern heute nur noch notdürftig renoviert werden, weil die Häuser irgendwann einmal abgerissen werden durch die geplante Stadtsanierung. Türken unter sich mit eigenen Läden und Gaststätten. Die Deutschen, kommen sie in die Nähe des Viertels, sagen: Man riecht's. Seit nicht ganz drei Jahren lebt Osman Gürlük mit seiner Familie in dieser Wohnung, zwei Jahre hatte er in einer Steinbaracke gewohnt, in einem Zimmer zusammen mit drei Türken, vier Mann auf einem Zimmer, fünfundzwanzig Quadratmeter, zwei Stockbetten, vier Stühle, vier Stahlblechschränke, ein Tisch, ein Rahmengestell für einen zweiflammigen Gaskocher, Toilette und Waschraum am Ende der Baracke in einem Ziegelanbau, vier Toiletten für vierzig Männer, vier Duschen für vierzig Männer, vier Handwaschbecken für vierzig Männer."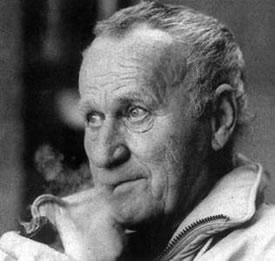 Max von der Grün (25 mei 1926 – 7 april 2005)

25-05-2011 om 19:23 geschreven door Romenu

Tags:Theodore Roethke, Georges Bordonove, W. P. Kinsella, Max von der Grün, Romenu



Raymond Carver, John Gregory Dunne, Edward Bulwer-Lytton, Ralph Waldo Emerson, Rosario Castellanos, Alain Grandbois, Naim Frashëri
De Amerikaanse dichter en schrijver Raymond Carver werd geboren op 25 mei 1938 in Port Angeles. Zie ook mijn blog van 25 mei 2009 en ook mijn blog van 25 mei 2010
Happiness
So early it's still almost dark out.
I'm near the window with coffee,
and the usual early morning stuff
that passes for thought.
When I see the boy and his friend
walking up the road
to deliver the newspaper.
They wear caps and sweaters,
and one boy has a bag over his shoulder.
They are so happy
they aren't saying anything, these boys.
I think if they could, they would take
each other's arm.
It's early in the morning,
and they are doing this thing together.
They come on, slowly.
The sky is taking on light,
though the moon still hangs pale over the water.
Such beauty that for a minute
death and ambition, even love,
doesn't enter into this.
Happiness. It comes on
unexpectedly. And goes beyond, really,
any early morning talk about it.
Photograph of My Father in His Twenty-Second Year
October. Here in this dank, unfamiliar kitchen
I study my father's embarrassed young man's face.
Sheepish grin, he holds in one hand a string
of spiny yellow perch, in the other
a bottle of Carlsbad Beer.
In jeans and denim shirt, he leans
against the front fender of a 1934 Ford.
He would like to pose bluff and hearty for his posterity,
Wear his old hat cocked over his ear.
All his life my father wanted to be bold.
But the eyes give him away, and the hands
that limply offer the string of dead perch
and the bottle of beer. Father, I love you,
yet how can I say thank you, I who can't hold my liquor either,
and don't even know the places to fish?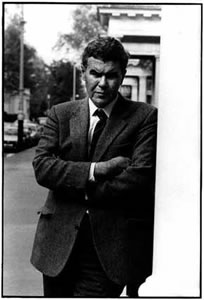 Raymond Carver (25 mei 1938 – 2 augustus 1988)
De Amerikaanse schrijver en journalist John Gregory Dunne werd geboren op 25 mei 1932 in West Hartford, Connecticut. Zie ook mijn blog van 25 mei 2009 en ook mijn blog van 25 mei 2010
Uit: Nothing Lost
"Then, to reinforce my point, I drop in Henry James. Although in the academic slum where Osceola Community is resident, The Golden Bowl is not exactly required reading. (Due diligence requires me to admit that I never actually finished it --- I was bored by the Ververs --- but I did see the movie and thought the actor who played Prince Amerigo not unattractive.) Anyway, James once wrote in an essay I saw quoted on the Net that the power to guess the unseen from the seen, to trace the implication of things, to judge the whole piece by the pattern --- that constitutes experience.
Henry James, I tell them, would have made a great criminal attorney. That would no doubt send him spinning in his grave, and it makes those of my students who know who he was (four, perhaps five, no more) laugh nervously.
I know most of the principals in the story I am about to tell, and a number of the walk-ons as well. I am even, as you will find out soon enough, a minor character. Some of the carnage that ensued I witnessed. Some of it was told to me. On the record, off the record, who cares now? Some of the principals did not realize they were telling me. Sealed audiotapes. Film, as in "Film at 11." I went to the printed record, voluminous if you know where to look. Court transcripts. Discussions in chambers with a court reporter present. Proceedings of the South Midland Bar Association. Testimony before the Judiciary Committee of the State Legislature. Interviews in the legal journals."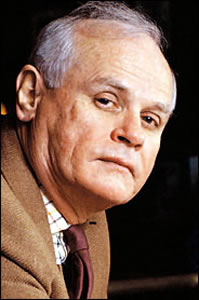 John Gregory Dunne (25 mei 1932 – 30 december 2003)
De Britse schrijver, criticus en politicus Sir Edward Bulwer-Lytton werd geboren in Londen op 25 mei 1803. Zie ook mijn blog van 25 mei 2009 en ook mijn blog van 25 mei 2010
Uit: A Strange Story
"In the year 18-- I settled as a physician at one of the wealthiest of our great English towns, which I will designate by the initial L----.
I was yet young, but I had acquired some reputation by a professional work, which is, I believe, still amongst the received authorities on the subject of which it treats. I had studied at Edinburgh and at
Paris, and had borne away from both those illustrious schools of medicine whatever guarantees for future distinction the praise of professors may concede to the ambition of students. On becoming a member of the College of Physicians, I made a tour of the principal cities of Europe, taking letters of introduction to eminent medical men, and gathering from many theories and modes of treatment hints to enlarge the foundations of unprejudiced and comprehensive' practice. I had resolved to fix my ultimate residence in London. But before this preparatory tour was completed, my resolve was changed by one of those unexpected events which determine the fate man in vain would work out for himself. In passing through the Tyro, on my way into the north of Italy, I found in a small inn, remote from medical attendance, an English traveller seized with acute inflammation of the lungs, and in a state of imminent danger. I devoted myself to him night and day; and, perhaps more through careful nursing than active remedies, I had the happiness to effect his complete recovery."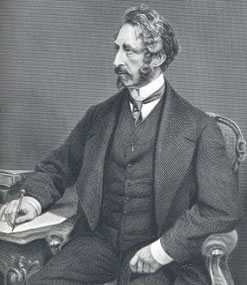 Edward Bulwer-Lytton (25 mei 1803 - 18 januari 1873)
De Amerikaanse schrijver, filosoof en essayist Ralph Waldo Emerson werd geboren in Boston, Massachusetts op 25 mei 1803. Zie ook mijn blog van 25 mei 2007 en ook mijn blog van 25 mei 2009 en ook mijn blog van 25 mei 2010
Uit: Nature
"In the woods, is perpetual youth. Within these plantations of God, a decorum and sanctity reign, a perennial festival dressed, and the guest sees not how he should tire of them in a thousand years. In the woods, we return to reason and faith. There I feel that nothing can befal me in life, - no disgrace, no calamity (leaving me my eyes), which nature cannot repair. Standing on the bare ground, - my head bathed by the blithe air and uplifted into infinite space, - all mean egotism vanishes. I become a transparent eyeball. I am nothing. I see all. The currents of the Universal Being circulate through me; I am part or particle of God.
(...)
To speak truly, few adult persons can see nature. Most persons do not see the sun. At least they have a very superficial seeing. The sun illuminates only the eye of the man, but shines into the eye and the heart of the child. The lover of nature is he whose inward and outward senses are still truly adjusted to each other; who has retained the spirit of infancy even into the era of manhood. His intercourse with heaven and earth, becomes part of his daily food."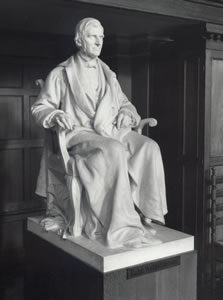 Ralph Waldo Emerson (25 mei 1803 - 27 april 1882)
Standbeeld in de Free Public Library, Concord
De Mexicaanse dichteres en schrijfster Rosario Castellanos werd geboren in Mexico-stad op 25 mei 1925. Zie ook mijn blog van 25 mei 2009 en ook mijn blog van 25 mei 2010
The Other
Why pronounce the names of gods, stars,
froth of an invisible ocean,
pollen from the most distant gardens?
If life aches us, if each day comes
tearing us apart, if each night
falls convulsed, assassinated.
If the grief of an unknown person
grieves us, but he is
always present, and is the victim
and the enemy and love and all
that we need in order to be whole.
Never say that the darkness is yours,
don't drink joy down with a single swallow.
Look about you: there is the other, there is always the other.
The air he breathes chokes you,
what he eats is your hunger.
He dies with the purest half of your death.
Vertaald door Julian Palley

Rosario Castellanos (25 mei 1925 – 7 augustus 1974)
Zie voor onderstaande schrijvers ook mijn blog van 25 mei 2010.
De Canadese dichter en schrijver Alain Grandbois werd geboren op 25 mei 1900 in Saint-Casimir, Québec. Zie ook mijn blog van 25 mei 2009.
De Albanese dichter en schrijver Naim Frashëri werd geboren op 25 mei 1846 in Frashër. Zie ook mijn blog van 25 mei 2009.

25-05-2011 om 19:09 geschreven door Romenu

Tags:Raymond Carver, John Gregory Dunne, Edward Bulwer-Lytton, Ralph Waldo Emerson, Rosario Castellanos, Alain Grandbois, Naim Frashëri, Romenu



| | |
| --- | --- |
| | |



Inhoud blog


| | |
| --- | --- |
| | Peter Bichsel, Joy Ladin, Martin Walser, Dario Fo, Lawrence Ferlinghetti, Jacob van Lennep, Jeroen Mettes, Harry Prenen, Willem van Iependaal |
| | Top Naeff, Robert Hamerling, Fanny Lewald, Christian Schubart, Gabriele von Baumberg, Olive Schreiner, William Morris, Richard Leising |
| | Cri Stellweg, Jonathan Ames, Yōko Tawada, Gary Whitehead, Mitch Cullin, Roger Martin du Gard, Madison Cawein, Nils-Aslak Valkeapää, Federica de Cesco |
| | Billy Collins, Theo Kars, Eveline Hasler, Érik Orsenna, Arnold Sauwen, Wolfgang Bächler, Ilse Kleberger, Léon Deubel, Karel Poláček |
| | Willem de Mérode, Pim te Bokkel, Kees van Beijnum, Hamid Skif, Jean Paul |
| | Hubert Fichte, Peter Hacks, Michel Bartosik, Youssef Rzouga, Günter Vallaster, Siegfried Kapper |
| | David Malouf, Katharina Hartwell, Ricus van de Coevering, Roman Libbertz, Jens Petersen, Benoît Duteurtre, Friedrich Hölderlin, Ralph Giordano, Henrik Johan Ibsen |
| | Mano Bouzamour, Hans Mayer, Philip Roth, Noud Bles, Lynne Sharon Schwartz, Lina Kostenko, Kirsten Boie, William Allingham, Ion Barbu |
| | 'Unless a grain of wheat falls into the ground and dies…' (Malcolm Guite) |
| | Christa Wolf, Charlotte Roche, John Updike, Wilfred Owen, Stéphane Mallarmé, Héctor Bianciotti, Hellema, Friedrich Hebbel, Max Barry |
| | Wolfgang Bauer, Richard Condon, Walter Rheiner, Srečko Kosovel, Jean Anglade, George Plimpton, Cosmo Monkhouse, Friedrich Nicolai |
| | In Memoriam F. Starik |
| | Siegfried Lenz, Thomas Melle, Rense Sinkgraven, Hafid Aggoune, Hans Wollschläger, William Ford Gibson |
| | Patrick Hamilton, Karl Gutzkow, Urmuz, Jean Ingelow, Ebenezer Elliott, Paul Green |
| | Ida Gerhardt Poëzieprijs 2018 voor Menno Wigman |
| | P.C. Hooft, Bredero, Dirk von Petersdorff, Zoë Jenny, Alice Hoffman, Hooshang Golshiri, Francisco Ayala, César Vallejo, Per Leo |
| | Ben Okri, David Albahari, Louis Paul Boon, Kurt Drawert, Gerhard Seyfried, Andreas Okopenko, An Rutgers van der Loeff, Prosper van Langendonck, Paul Heyse |
| | Pam Ayres, Jochen Schimmang, Horton Foote, Volker von Törne, Olivier Delorme, Alexandru Macedonski, Albert Robida, Theodore de Banville, Wout Waanders |
| | Mahmoud Darwish, Yuri Andrukhovych, Didier Decoin, Vladimir Makanin, Yeghishe Charent, Geert van Beek, Jan H. de Groot, Kemal Tahir, Joseph Beaumont |
| | Dave Eggers, Jenny Erpenbeck, Jack Kerouac, Henrike Heiland, Naomi Shihab Nye, Carl Hiaasen, Edward Albee, De Schoolmeester, Gabriele d'Annunzio |
| | Nicodemus (Muus Jacobse) |
| | Leena Lehtolainen, Karl Krolow, Daan de Ligt, Frans Vogel, Willem Claassen, Amal Karam, Max Hermens, Eva Meijer, Helena Hoogenkamp |
| | Ernst Wichert, Douglas Adams, Torquato Tasso, Georg Maurer, Josef Martin Bauer, Maartje Smits |
| | John Rechy, Hilde Van Cauteren, Joseph von Eichendorff, Jakob Wassermann, Karel van de Woestijne, Chloé Delaume, Friedrich Schlegel |
| | Boris Vian, Manolis Anagnostakis, Peter McArthur, Samuel Ferguson, Georges Dor, Pedro Antonio de Alarcón, Otto Heinrich Kühner |
| | Koen Peeters, Peter Zantingh, Ed Hoornik, Heere Heeresma, Peter Altenberg, Vita Sackville-West, Josef Weinheber, Taras Sjevtsjenko, Umberto Saba |
| | Ariane Sommer |
| | Jeffrey Eugenides, Walter Jens, Hafid Bouazza, Cándani, A. Marja, Aslı Erdoğan, John McPhee, Mouloud Feraoun, Dominic Angeloch |
| | Bret Easton Ellis, Robert Harris, Jürgen Theobaldy, Georges Perec, Abe Kōbō, Reinhard Kaiser, Manfred Gregor, Jan Frederik Helmers, Alessandro Manzoni |
| | Patrick deWitt, Gabriel García Márquez, Jeremy Reed, Marijke Hanegraaf, Thomas Acda, Günter Kunert, Clark Accord, Elizabeth Barrett Browning, Michelangelo |
| | Pier Paolo Pasolini, Koos van Zomeren, Jurre van den Berg, Arthur van Schendel, Nelly Arcan, Jean Orizet, Leslie Marmon Silko, Frank Norris, Ennio Flaiano |
| | De tempelreiniging (Nicolaas Beets) |
| | Robert Kleindienst, Khaled Hosseini, Kristof Magnusson, Irina Ratushinskaya, Alan Sillitoe, Ryszard Kapuściński, Jean-Joseph Rabearivelo, Annette Seemann |
| | F. W. Bernstein, Giorgio Bassani, Bernardo Ashetu, Léon-Paul Fargue, Kito Lorenc, Jacques Dupin, Thomas S. Stribling |
| | Manfred Flügge, Hans Verhagen, Tjitske Jansen, James Merrill, Kola Boof, Clifton Snider, Gudrun Pausewang, Chris Kraus |
| | Josef Winkler, Heinz Knobloch, Alexandros Papadiamantis, Charles Sealsfield, William Godwin, Paul Guimard, Edmund Waller, Thomas Otway |
| | Godfried Bomans, Multatuli, Frank Albers, John Irving, Thom Wolfe, Michael Salinger, János Arany, Olivia Manning, Rinske Kegel |
| | Jan Eijkelboom, Jim Crace, Delphine de Vigan, Franz Hohler, Lytton Strachey, Robert Lowell, Myrthe van der Meer, Franzobel, Steven Barnes |
| | Peter Pessl |
| | Benedict Wells |
| | Bart Koubaa, Stephen Spender, John Montague, Josef Svatopluk Machar, Luc Dellisse, Marcel Pagnol, Bodo Morshäuser, Martin Suter, Yórgos Seféris |
| | Howard Nemerov, Daniel Handler, Dee Brown, Michel de Montaigne, Marin Sorescu, Saul Williams |
| | Cynan Jones, John Steinbeck, Ruy Belo, Lawrence Durrell, André Roy, Henry Longfellow, Elisabeth Borchers, James T. Farrell, Irwin Shaw |
| | Michel Houellebecq, Victor Hugo, Adama van Scheltema, George Barker, Ulrike Syha, Hermann Lenz, Antonin Sova, Jean Teulé, Elias Annes Borger |
| | De verheerlijking op den berg (Nicolaas Beets) |
| | Amin Maalouf, Aldo Busi, Gabriël Smit, Anthony Burgess, Robert Rius, Karl May, Lesja Oekrajinka, Karel Toman, Vittoria Colonna |
| | Franz Xaver Kroetz, Gérard Bessette, Mary Chase, Karl Wilhelm Ramler, Friedrich von Spee, Carlo Goldoni, Quirinus Kuhlmann |
| | Leon de Winter, Alain Mabanckou, George Moore, Erich Loest, Herman Maas, Luc Verbeke, Wilhelm Grimm, Friedrich Spielhagen, Jacques Presser |
| | August Derleth, Keto von Waberer, Yüksel Pazarkaya, Erich Pawlu, Irène Némirovsky, Vincent Voiture, Rosalía de Castro, Paul Alfred Kleinert, Stanisław Witkiewicz |
| | César Aira, Robert Gray, Jef Geeraerts, Bernard Cornwell, Ljoedmila Oelitskaja, Toon Kortooms, Jo Ypma, Sonya Hartnett, Maxim Februari |


Gastenboek


Druk op onderstaande knop om een berichtje achter te laten in mijn gastenboek