E-mail mij


Druk op onderstaande knop om mij te e-mailen.


Romenu


Romenu is een blog over gedichten, literatuur en kunst Maar Romenu is ook een professionele freelance vertaler
Du-Ne en Ne-Du http://www.romenu.nl.


Huur eens een (vakantie)huis in een natuurgebied, dichtbij het centrum van Nijmegen


Google


Georg Trakl

Georg Trakl werd op 3 februari 1887 in het conducteurshuis aan de Waagplatz 2 in Salzburg geboren. Zijn vader, Tobias Trakl, was een handelaar in ijzerwaren en zijn moeder, die ook psychische problemen had, was Maria Catharina Trakl, (meisjesnaam Halik). Voorts had hij nog drie broers en drie zussen. Margarethe (doorgaans Grethe genoemd) stond hem het naast, zelfs zodanig dat sommigen een incestueuze verhouding vermoeden. Zijn jeugd bracht hij door in Salzburg. Vervolgens bezocht hij van 1897 tot 1905 het humanistische gymnasium. Om toch een academische opleiding te kunnen volgen, werkte hij tot 1908 in de praktijk bij een apotheker. Sommigen vermoedden dat hij dit vooral deed om zichzelf opiaten te kunnen verschaffen. Bij het uitbreken van WO I werd Trakl als medicus naar het front in Galicië (heden ten dage in Oekraïne en Polen) gestuurd. Zijn gemoedsschommelingen leidden tot geregelde uitbraken van depressie, die verergerd werden door de afschuw die hij voelde voor de verzorging van de ernstig verwonde soldaten. De spanning en druk dreven hem ertoe een suïcidepoging te ondernemen, welke zijn kameraden nochtans verhinderden. Hij werd in een militair ziekenhuis opgenomen in Kraków, alwaar hij onder strikt toezicht geplaatst werd.Trakl verzonk daar in nog zwaardere depressies en schreef Ficker om advies. Ficker overtuigde hem ervan dat hij contact moest opnemen met Wittgenstein, die inderdaad op weg ging na Trakls bericht te hebben ontvangen. Op 4 november 1914, drie dagen voordat Wittgenstein aan zou komen, overleed hij echter aan een overdosis cocaïne


Paul Celan

Paul Celan werd onder de naam Paul Antschel op 23 november 1920 geboren in Czernowitz, toentertijd de hoofdstad van de Roemeense Boekovina, nu behorend bij de Oekraïne. Paul Celans ouders waren Duitssprekende joden die hun zoon joods opvoedden en hem naar Duitse christelijke scholen stuurden. In 1942 werden Celans ouders door de Duitse bezetter naar een werkkamp gedeporteerd en daar vermoord. Hijzelf wist aanvankelijk onder te duiken, maar moest vanaf juli 1942 in een werkkamp dwangarbeid verrichten. Celan overleefde de oorlog. Via Boekarest en Wenen vestigde Celan zich in 1948 in Parijs. Daar was hij werkzaam als dichter, vertaler en doceerde hij aan de prestigieuze Ecole Normale Supérieure. Vermoedelijk op 20 april 1970 beëindigde hij zijn leven zelf door in de Seine te springen.


Gerard Reve

Gerard Reve over: Medearbeiders "God is in de mensen, de dieren, de planten en alle dingen - in de schepping, die verlost moet worden of waaruit God verlost moet worden, door onze arbeid, aangezien wij medearbeiders van God zijn." Openbaring "Tja, waar berust elk godsbegrip op, elke vorm van religie? Op een openbaring, dat wil zeggen op een psychische ervaring van zulk een dwingende en onverbiddelijke kracht, dat de betrokkene het gevoel heeft, niet dat hij een gedachte of een visioen heeft, maar dat een gedachte gedachte of visioen hem bezit en overweldigt."


Simon Vestdijk
Simon Vestdijk (Harlingen, 17 oktober 1898 – Utrecht, 23 maart 1971) was een Nederlands romancier, dichter, essayist en vertaler. Zijn jeugd te Harlingen en Leeuwarden beschreef hij later in de Anton Wachter-cyclus. Van jongs af aan logeerde hij regelmatig bij zijn grootouders in Amsterdam, waar hij zich in 1917 aan de Universiteit van Amsterdam inschrijft als student in de medicijnen. Tijdens zijn studie die van 1917 tot 1927 duurde, leerde hij Jan Slauerhoff kennen.Tot 1932 is hij als arts in praktijken door heel Nederland werkzaam. In 1932 volgt zijn officiële schrijversdebuut met de uitgave van de bundel Verzen in De Vrije Bladen. Doorslaggevend voor Vestdijks uiteindelijke keuze voor de literatuur is zijn ontmoeting in 1932 met Eddy Du Perron en Menno ter Braak. Deze ontmoeting had tot resultaat dat hij redactielid werd van het tijdschrift Forum Kort daarop, in 1933, wordt zijn eerste novelle, De oubliette, uitgegeven. In hetzelfde jaar schrijft hij Kind tussen vier vrouwen, dat, eerst geweigerd door de uitgever, later de basis zal vormen voor de eerste drie delen van de Anton Wachter-romans. In 1951 ontvangt Vestdijk de P.C. Hooftprijs voor zijn in 1947 verschenen roman De vuuraanbidders. In 1957 wordt hij voor het eerst door het PEN-centrum voor Nederland voorgedragen voor de Nobelprijs voor de Literatuur, die hij echter nooit zal krijgen. Op 20 maart 1971 wordt hem de Prijs der Nederlandse Letteren toegekend, maar voor hij deze kan ontvangen overlijdt hij op 23 maart te Utrecht op 72-jarige leeftijd. Vestdijk was auteur van ca. 200 boeken. Vanwege deze enorme productie noemde de dichter Adriaan Roland Holst hem 'de man die sneller schrijft dan God kan lezen'. Andere belangrijke boeken van Simon Vestdijk zijn: "Kind van stad en land" (1936), "Meneer Visser's hellevaart" (1936), "Ierse nachten" (1946), "De toekomst de religie" (1947), "Pastorale 1943" (1948), "De koperen tuin" (1950), "Ivoren wachters" (1951), "Essays in duodecimo" (1952) en "Het genadeschot" (1964).


K.P. Kavafis

K.P. Kavafis werd als kind van Griekse ouders, afkomstig uit Konstantinopel, geboren in 1863 in Alexandrië (tot vandaag een Griekse enclave) waar hij ook het grootste deel van zijn leven woonde en werkte. Twee jaar na de dood van zijn vader verhuist het gezin in 1872 naar Engeland om na een verblijf van vijf jaar naar Alexandrië terug te keren. Vanwege ongeregeldheden in Egypte vlucht het gezin in 1882 naar Konstantinopel, om na drie jaar opnieuw naar Alexandrië terug te gaan. In de jaren die volgen maakt Kavafis reizen naar Parijs, Londen en in 1901 zijn eerste reis naar Griekenland, in latere jaren gevolgd door nog enkele bezoeken. Op de dag van zijn zeventigste verjaardag, in 1933 sterft Kavafis in Alexandrië. De roem kwam voor Kavafis pas na zijn dood, dus postuum. Deels is dat toe te schrijven aan zijn eigen handelswijze. Hij was uiterst terughoudend met de publicatie van zijn gedichten, liet af en toe een enkel gedicht afdrukken in een literair tijdschrift, gaf in eigen beheer enkele bundels met een stuk of twintig gedichten uit en het merendeel van zijn poëzie schonk hij op losse bladen aan zijn beste vrienden.


Thomas Mann


Thomas Mann, de jongere broer van Heinrich Mann, werd geboren op 6 juni 1875 in Lübeck. Hij was de tweede zoon van de graankoopman Thomas Johann Heinrich Mann welke later één van de senatoren van Lübreck werd. Zijn moeder Julia (geboren da Silva-Bruhns) was Duits-Braziliaans van Portugees Kreoolse afkomst. In 1894 debuteerde Thomas Mann met de novelle "Gefallen". Toen Thomas Mann met 21 jaar eindelijk volwassen was en hem dus geld van zijn vaders erfenis toestond - hij kreeg ongeveer 160 tot 180 goldmark per jaar - besloot hij dat hij genoeg had van al die scholen en instituties en werd onafhankelijk schrijver. Kenmerkend voor zijn stijl zijn de ironie, de fenomenale taalbeheersing en de minutieuze detailschildering. Manns reputatie in Duitsland was sterk wisselend. Met zijn eerste roman, Buddenbrooks (1901), had hij een enorm succes, maar door zijn sceptische houding tegenover Duitsland na de Eerste Wereldoorlog veranderde dit volledig. Stelde hij zich tot aan de jaren twintig apolitiek op (Betrachtungen eines Unpolitischen, 1918), meer en meer raakte hij bij het Politiek gebeuren betrokken. Zijn afkeer van het nationaal socialisme groeide, zijn waarschuwingen werden veelvuldiger en heftiger. In 1944 accepteerde hij het Amerikaanse staatsburgerschap. Tussen 1943 en 1947 schreef Mann Doktor Faustus (zie Faust), de roman van de 'Duitse ziel' in de gecamoufleerd geschilderde omstandigheden van de 20ste eeuw. In 1947 bezocht hij voor het eerst sinds de Oorlog Europa, twee jaar later pas Duitsland. In 1952 vertrok hij naar Zwitserland. Op 12 augustus 1955 stierf hij in Zürich. Twintig jaar na zijn dood, in aug. 1975, is zijn literaire nalatenschap geopend: dagboekaantekeningen van 15 maart 1933 tot 29 juli 1955, alsmede notities uit de jaren 1918 tot en met 1921.Belangrijke werken zijn: Der Zauberberg, Der Tod in Venedig, Dokter Faustus , Joseph und seine Brüder en Die Bekenntnisse des Hochstaplers Felix Krull.


Rainer Maria Rilke

Rilke werd op 4 december 1875 geboren in Praag. Hij had al naam gemaakt als dichter met zijn bundels Das Stundenbuch en Das Buch der Bilder, toen hij de literaire wereld versteld deed staan en wereldfaam verwierf met de publicatie van zijn twee delen Neue Gedichte in 1907 en 1908. Hij verzamelde daarin het beste werk uit een van zijn vruchtbaarste periodes, die hij grotendeels doorbracht in Parijs. Rilke was daar diep onder de indruk gekomen van Rodin, bij wie hij een tijdlang in dienst was als particulier secretaris. Rodin, zei hij later, had hem leren kijken. Dit kijken kwam neer op intense concentratie, om het mysterie te kunnen zien 'achter de schijnbare werkelijkheid'. Latere en rijpere werken als Duineser Elegien (1912-1923) en het ronduit schitterende Die Sonette an Orfeus (1924) illustreren Rilkes metafysische visie op het onzegbare, dat haar verwoording vindt in een hermetische muzikale taal. Op 29 december 1926 overlijdt Rilke in het sanatorium in Val-Mont aan de gevolgen van leukemie. Enkele dagen later wordt hij, overeenkomstig zijn wens, begraven op het kerkhof van Raron.


* * * * * * * * * * * * * * * *

| | |
| --- | --- |
| | Over literatuur, gedichten, kunst en cultuur |

01-03-2017

Jan Eijkelboom, Jim Crace, Delphine de Vigan, Franz Hohler, Lytton Strachey, Robert Lowell, Myrthe van der Meer, Franzobel, Steven Barnes
De Nederlandse dichter, vertaler en journalist Jan Eijkelboom werd op 1 maart 1926 in Ridderkerk geboren. Zie ook alle tags voor Jan Eijkelboom op dit blog.
Camping, Frankrijk
Voor het eerst dat ik sliep in een tent,
voor het eerst naar een ruisen geluisterd
dat voor het ruisen van regen,
het vallen van regen te zacht was
en ook voor de wind te gelijk, te gelijk aan zichzelf.
En 's ochtends gezien hoe water
bijna rechtstandig,
toch zonder te breken, naar lager
water kan gaan, onzichtbaar verschietend.
Hadden wij zo kunnen leven,
zo blijven leven als toen
in die tent, in dat gras
Geen woede, geen andere hartstocht,
geen weten wie zo stil overstroomt
in wie.
Ik liep in een straat
Ik liep in een straat
die doodliep,
op het spoor van iemand
die hier gelopen had
maar die nu dood was.
In kieren tussen de keien
groeide fris gras
want doodlopende straten
bieden meer levenskans
dan straten die doorlopen
naar mensen die
nog volop leven.
Een ijzersterke mist
Eerste najaarsnevel boven de sloot
tussen spoorbaan en snelweg
en heel dat doen alsof
wordt nu het zwijgen opgelegd.
Het lijkt blijvend door afwezigheid
van wind. Het is ijl en standvastig.
Waarom trekt dit versterven meer
dan bloesemtak of eerste sneeuw?
Alle begin verheldert, roept beelden op
van eerdere aanvang die te snel verliep
om dicht te slibben, tijdstippen
met de gedegen zwaarte van een eeuw.
Maar deze nevel laat geen modder na,
wekt geen verwachting, lost slechts op
en laat toch in 't voorbijgaan weten
dat wij nog niet, nog lange niet
zijn uitgekeken.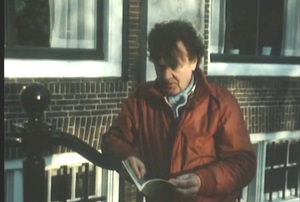 Jan Eijkelboom (1 maart 1926 – 28 februari 2008)
De Engelse schrijver Jim Crace werd geboren op 1 maart 1946 in St. Albans, Hertfordshire. Zie ook alle tags voor Jim Crace op dit blog.
Uit: Harvest
"Now that we have reached our master's paddocks and his garths, we can smell and taste the straw. The smoke and flames are coming not from his home but from his hay lofts and his stable roofs. His pretty, painted dovecote has already gone. We expect to spot his home- birds' snowy wings against the smoke- gray sky. But there are none.
I know at once whom we should blame. When Christopher and Thomas Derby, our only twins, and Brooker Higgs came back from wooding last evening, they seemed a little too well satisfied, but they weren't bringing with them any fowl or rabbit for the pot, or even any fuel. Their only spoils, so far as I could tell, were a bulky, almost weightless sack and immodest fits of laughter. They'd been mushrooming. And by the looks of them they had already eaten raw some of the fairy caps they'd found. I did the same myself in my first summer of settlement here, a dozen or so years ago, when I was greener and less timid, though not young. I remember eating them. They are beyond forgetting. Just as yesterday, the last sheaf of that year's harvest had been cut and stood. And, just as today, we'd faced a break from labor, which meant that I could sleep my mischief off. So in the company of John Carr, my new neighbor then, my neighbor still, I went off that afternoon to Thank the Lord for His Munificence by hunting fairy caps in these same woods. I'll not forget the dancing lights, the rippling and the merriment, the halos and the melting trails that followed anything that moved, the enormous fearlessness I felt, the lasting fear (yes, even now), or how darkly blue the moon became that night, and then how red. I wish I'd had the courage since to try to find that moon again.
Last evening, when the twins and Brooker Higgs jaunted past our cottages and waved at us with gill stains on their fingertips, I asked these merry men, "Had any luck?" They bared their sack of spoils at once, because they were too foxed and stupefied to conceal them, even though they understood my ancient closeness to the manor house. I pulled aside the dampening of leaves and inspected their few remaining fairy caps, saved for later revels, I suppose, plus a good number of golden shawls, which, stewed in milk and placed inside a dead man's mouth, are meant to taste so good they'll jolt him back to life. Accounting for the bulk of their sack was a giant moonball, its soft, kid- leather skin already smoking spores, and far too yellowy and dry to cook. Why had they picked it, then? Why hadn't they just given it a satisfying kick? What kind of wayward lads were these?"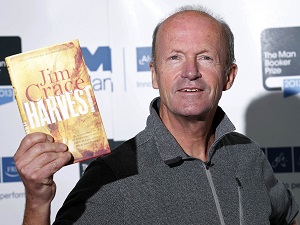 Jim Crace (St. Albans, 1 maart 1946)
De Franse schrijfster en filmmaakster Delphine de Vigan werd geboren op 1 maart 1966 in Boulogne-Billancourt. Zie ook alle tags voor Delphine de Vigan op dit blog.
Uit:No et moi
"Je donnerais tout, mes livres, mes encyclopédies, mes vêtements, mon ordinateur, pour qu'elle ait une vraie vie, avec un lit, une maison et des parents pour l'attendre. Je pense à l'égalité, à la fraternité, à tous ces trucs qu'on apprend à l'école et qui n'existent pas. On ne devrait pas faire croire aux gens qu'ils peuvent être égaux ni ici ni ailleurs. Ma mère a raison. C'est la vie qui est injuste et il n'y a rien à ajouter. Ma mère sait quelque chose qu'on ne devrait pas savoir. C'est pour ça qu'elle est inapte pour son travail, c'est marqué sur ses papiers de sécurité sociale, elle sait quelque chose qui l'empêche de vivre, quelque chose qu'on devrait savoir seulement quand on est très vieux. On apprend à trouver des inconnues dans les équations, tracer des droites équidistantes et démontrer des théorèmes, mais dans la vraie vie, il n'y a rien à poser, à calculer, à deviner. C'est comme la mort des bébés. C'est du chagrin et puis c'est tout. Un grand chagrin qui ne se dissout pas dans l'eau, ni dans l'air, un genre de composant solide qui résiste à tout. »
(…)
" ... Il y a cette ville invisible, au coeur même de la ville. Cette femme qui dort chaque nuit au même endroit, avec son duvet et des sacs. À même le trottoir. Ces hommes sous les ponts, dans les gares, ces gens allongés sur des cartons ou recroquevillés sur un banc. Un jour, on commence à les voir. Dans la rue, dans le métro. Pas seulement ceux qui font la manche. Ceux qui se cachent. On repère leur démarche, leur veste déformée, leur pull troué. Un jour on s'attache à une silhouette, à une personne, on pose des questions, on essaie de trouver des raisons, des explications, et puis on compte. Les autres, des milliers. Comme le symptôme de notre monde de malade. Les choses sont ce qu'elle sont. Mais moi je crois qu'il faut garder les yeux grand ouverts. Pour commencer."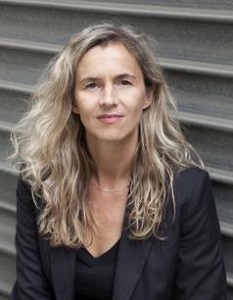 Delphine de Vigan (Boulogne-Billancourt, 1 maart 1966)
De Zwitserse dichter, schrijver, cabaretier en liedjesmaker Franz Hohler werd geboren op 1 maart 1943 in Biel. Zie ook alle tags voor Franz Hohler op dit blog.
Weiss noch jemand
Weiss noch jemand
wo das Denkmal stand
für die Prinzessin
aus dem Morgenland
die mit dem Sternenmantel
durch die Wälder ritt
bevor der grosse Krieg
darüber schritt?

Weiss noch jemand
wo der Garten war
mit den Sommergästen
und der Kinderschar
auf den der Mond
in verzauberten Nächten schien
und den die Eule besuchte
und der Hermelin?

Weiss noch jemand
wo der Geiger blieb
der uns zu ausgelassenen
Tänzen trieb
mit seinen kühnen Läufen
und der schmelzenden Terz?
Er weckte die Sehnsucht
und brach uns das Herz.

Weiss noch jemand
wo der Grabstein ist
auf dem der Todesengel
den König küsst
und ihn so fest
in seinen Armen hält
dass ihm die Krone
vor die Füsse fällt?

Weiss noch jemand
wo der Wildbach floss
im Bergwald mit dem
Raubritterschloss
aus dessen Wasser
die weisse Schlange trank
bevor sie im eisigen
Stausee versank?

Weiss noch jemand
wie die Inschrift hiess
die man fand
im dunklen Kellerverlies
in dem der Zar so schmählich
zu Tode kam
und man der ganzen Familie
das Leben nahm?

Weiss noch jemand
wie das Volkslied geht
in dem das Mädchen am Morgen
am Fenster steht
und die Fahne in der Ferne
flattern sieht
hinter der sein Liebster
zum Kampfe zieht?

Prinzessin und Geiger
König und Zar
Schloss und Schlange
und Kinderschar
die Gärten – was ist nur
mit ihnen geschehn
und dem Burschen und dem Mädchen
die sich nie wieder sehn?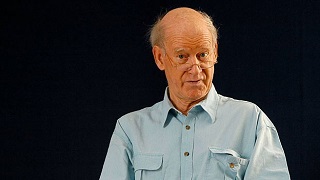 Franz Hohler (Biel, 1 maart 1943)
De Britse schrijver Giles Lytton Strachey werd geboren op 1 maart 1880 in Londen. Zie ook alle tags voor Lytton Strachey op dit blog.
Uit: Queen Victoria
"Victoria understood very well the meaning and the attractions of power and property, and in such learning the English nation, too, had grown to be more and more proficient. During the last fifteen years of the reign — for the short Liberal Administration of 1892 was a mere interlude imperialism was the dominant creed of the country. It was Victoria's as well. In this direction, if in no other, she had allowed her mind to develop. Under Disraeli's tutelage the British Dominions over the seas had come to mean much more to her than ever before, and, in particular, she had grown enamoured of the East. The thought of India fascinated her; she set to, and learnt a little Hindustani; she engaged some Indian servants, who became her inseparable attendants, and one of whom, Munshi Abdul Karim, eventually almost succeeded to the position which had once been John Brown's. At the same time, the imperialist temper of the nation invested her office with a new significance exactly harmonising with her own inmost proclivities. The English polity was in the main a common-sense structure, but there was always a corner in it where common-sense could not enter — where, somehow or other, the ordinary measurements were not applicable and the ordinary rules did not apply. So our ancestors had laid it down, giving scope, in their wisdom, to that mystical element which, as it seems, can never quite be eradicated from the affairs of men. Naturally it was in the Crown that the mysticism of the English polity was concentrated — the Crown,with its venerable antiquity, its sacred associations, its imposing spectacular array. But, for nearly two centuries, common-sense had been predominant in the great building, and the little, unexplored, inexplicable corner had attracted small attention. Then, with the rise of imperialism,there was a change. For imperialism is a faith as well as a business; as it grew, the mysticism in English public life grew with it; and simultaneously a new importance began to attach to the Crown. The need for a symbol — a symbol of England's might, of England's worth, of England's extraordinary and mysterious destiny — became felt more urgently than ever before. The Crown was that symbol: and the Crown rested upon the head of Victoria. Thus it happened that while by the end of the reign the power of the sovereign had appreciably diminished, the prestige of the sovereign had enormously grown."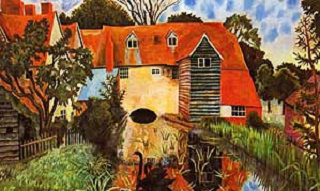 Lytton Strachey (1 maart 1880 – 21 januari 1932)
The Mill at Tidmarsh, 1918. Een schilderij van Dora Carrington van de "Mill House", Tidmarsh, Pangbourne, op de Upper Thames, waar veel van "Queen Victoria"werd geschreven.
De Amerikaanse dichter Robert Traill Spence Lowell werd geboren op 1 maart 1917 in Boston. Zie ook alle tags voor Robert Lowell op dit blog.
Water
It was a Maine lobster town—
each morning boatloads of hands
pushed off for granite
quarries on the islands,
and left dozens of bleak
white frame houses stuck
like oyster shells
on a hill of rock,
and below us, the sea lapped
the raw little match-stick
mazes of a weir,
where the fish for bait were trapped.
Remember? We sat on a slab of rock.
From this distance in time
it seems the color
of iris, rotting and turning purpler,
but it was only
the usual gray rock
turning the usual green
when drenched by the sea.
The sea drenched the rock
at our feet all day,
and kept tearing away
flake after flake.
One night you dreamed
you were a mermaid clinging to a wharf-pile,
and trying to pull
off the barnacles with your hands.
We wished our two souls
might return like gulls
to the rock. In the end,
the water was too cold for us.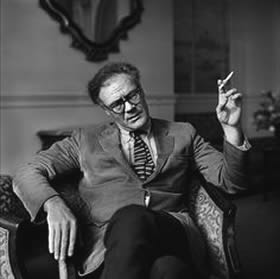 Robert Lowell (1 maart 1917 - 12 September 1977)
De Nederlandse schrijfster Myrthe van der Meer (pseudoniem) werd geboren op 1 maart 1983 in Den Bosch. Zie ook alle tags voor Myrthe van der Meer op dit blog.
Uit: PAAZ
"Ik staar naar de witte muur tegenover me en probeer mijn hoofd met dezelfde leegte te vullen, maar de gedachten beginnen door mijn hersens te krioelen en veranderen de wereld in een verontrustend grijs. Als ik mijn vingers op het toetsenbord leg, voelt het alsof iedere molecuul in mijn lichaam krijsend zo ver mogelijk bij de computer vandaan probeert te kruipen. Ik klem mijn kiezen op elkaar en mijn vingers kruipen over de toetsen, maar dan is de mail af.
Niet in staat om te werken, ha! Grimmig sluit ik het mailprogramma af. Warrige gedachten beginnen over elkaar heen te buitelen maar ik duw ze weer terug op hun plek. Niet nadenken – vooral niet nadenken! – gewoon doen. Iets doen. Naar het toilet. Als ik de gang in wil lopen, verandert die in een moeras waar ik steeds verder in wegzak. Ik weet met veel moeite langs de muur vooruit te waden, maar als de uitgeefster van het geschiedenisfonds de hoek om komt, spring ik weer in het gelid.
'Hé, Emma, nog hier? Ik dacht dat je allang weg zou zijn.'
'Nog drie uur, dan begint de vakantie!' zeg ik met een schrille lach.
Is dit mijn stem?
'Volgens mij kun je die wel gebruiken. Ga je nog iets leuks doen?'
'Helemaal niets,' antwoord ik met een bravoure die ik niet voel. 'Slapen, luieren, in de zon liggen en alleen een boek lezen als ik dat zelf wil. Heel saai dus.'
'Klinkt hemels. Als je maar niet aan de uitgeverij denkt, want het wordt weer een gekkenhuis met de nieuwe aanbiedingscatalogus. Ik zie je hier over vier weken weer – geen moment eerder!'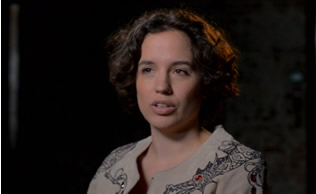 Myrthe van der Meer (Den Bosch, 1 maart 1983)
De Oostenrijkse schrijver, dichter en schilder Franzobel werd geboren op 1 maart 1967 in Vöcklabruck. Zie ook alle tags voor Franznbel op dit blog
Uit:Groschens Grab
"Eines sage ich Ihnen gleich, schrie die Frau ins Telefon, mit der Polizei will ich nichts zu tun haben. Nichts! Nur damit das klar ist. Sie müssen dieses Gespräch auch nicht zurückverfolgen, weil ich stehe in einer öffentlichen Telefonzelle ... Ja, so etwas gibt es noch!
– Woher haben Sie meine Nummer? Warum rufen Sie nicht im Kommissariat an? Groschen sah auf die Uhr, es war sieben Uhr morgens. Die weibliche Stimme am anderen Ende der Leitung klang heiser und überdreht, so, als ob die Frau nachts nichts geschlafen und sich Mut für diesen Anruf angetrunken hätte.
– Um als Aktennotiz zu landen? Glauben Sie, ich weiß nicht,wie es bei Ihnen zugeht? Die kleinen Beamten würden das als lächerlich abtun. Aber Sie als Kommissar, Sie werden sich darum kümmern. Sie nehmen das ernst.
– Worum geht es denn?
– Entführung! Menschenraub! Am helllichten Tag, gestern um halb fünf in der Klagbaumgasse, sagte die verrauchte, leicht hysterisch klingende Stimme. Ich bin im Rubenspark gesessen ... Kennen Sie? Vierter Bezirk, Wirtschaftskammer, Mittersteig, Caritas ...
– Ist mir bekannt.
– Da sehe ich eine alte Dame, ich denke mir noch, die ist aber elegant, eine richtige Lady. Plötzlich kommt ein Auto, bremst, bleibt stehen, einer springt heraus und zerrt sie in den Wagen. Sie will schreien, aber der hält ihr den Mund zu.
Sie will sich wehren, aber der ist stärker. Während ich noch überlege, um Hilfe schreien will, rauscht das Auto schon davon. Und das in Wien, wo es immer heißt, hier passiert nichts,
Wien ist sicher. Pha! Da sieht man ja, wie sicher Wien ist.
Sie werden mich jetzt für verrückt halten, aber ich habe die Gewalt gespürt, die Verzweiflung. Das war Kidnapping!"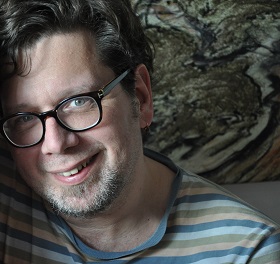 Franzobel (Vöcklabruck, 1 maart 1967)
De Amerikaanse schrijver Steven Barnes werd geboren op 1 maart 1952 in Los Angeles. Zie ook alle tags voor Steven Barnes op dit blog.
Uit: Lion's Blood
"This didn't happen. It was the work of moments to locate the source of the glittering he had glimpsed from above.
Aidan's heart quickened as his hands closed around his prize. For a moment he floated there, suspended like some strange river creature, the Lady's strong arms tugging at him, his bare feet clinging to a rock for ballast.
The object that had caught his attention was a knife. Not just any knife, though. Not some fisherman's blade tumbled overboard, but something wholly alien to his experience.
It was gold, wreathed with gems about its handle, its two-hand length of blade as gently curved as a shark's tooth. Young Aidan found it so beautiful that he almost forgot the need for breath.
His aching lungs would no longer be denied. Gripping his prize tightly, Aidan released the rock and kicked back toward the sun. Sound and scent and taste inundated him as he held the blade high.
His father's strong arm clasped his, lifting Aidan from the river with effortless ease. "What have you, boy?"
Aidan panted. His breathlessness owed more to excitement than lack of air. "A knife, Da." He smoothed his fingers over its surface, tracing every knob and etching. "A golden knife!"
Shadows flitted over Mahon O'Dere's face. The expression was darker than mere curiosity, but before Aidan could put a name to the shade it was gone. His father stretched out his arm. Reluctantly, Aidan placed the blade in Mahon's calloused hand."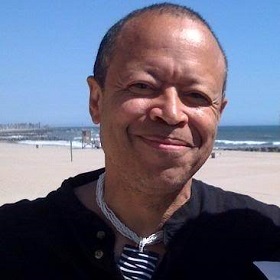 Steven Barnes (Los Angeles, 1 maart 1952)
Zie voor nog meer schrijvers van de 1e maart ook mijn blog van 1 maart 2015 deel 1 en ook deel 2 en eveneens deel 3.
01-03-2017 om 11:04 geschreven door Romenu

Tags:Jan Eijkelboom, Jim Crace, Delphine de Vigan, Franz Hohler, Lytton Strachey, Robert Lowell, Myrthe van der Meer, Franzobel, Steven Barnes, Romenu


28-02-2017

Chanson pour mourir d'amour au temps de carnaval (Louis Aragon)
Bij Carnaval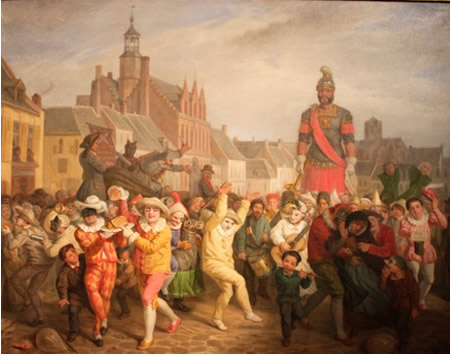 Le Carnaval de Cassel door Alexis Bafcop, 1876
Chanson pour mourir d'amour au temps de carnaval
Dimanche et
Lundi nettoyez
Paris
Dimanche pleurons que mardi je rie
Lundi domino sans poudre de riz
L'amour se perdra dans ta féerie
Mardi
Mardi gras tous les toits sont frits
Mardi
Mardi gras
Mardi
Mardi gris
Par où t'en viens-tu
Mercredi des
Cendres
Mardi
Mercredi
Mon cœur s'y perdit
Mercredi me fait un signe de croix
Mercredi menteur veux-tu que je croie
Qu'Amour est en terre et déjà tout froid
Il est mon
Seigneur et je suis sa proie
La nuit sera longue et le lit étroit
Le ciel est ouvert tout rouge à l'endroit
Par où tu t'en vas
Mercredi descendre
Mardi
Mercredi
Mon cœur s'y perdit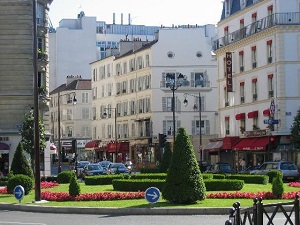 Louis Aragon (3 oktober 1897 – 24 december 1982)
Neuilly-sur-Seine, de geboorteplaats van Louis Aragon
Zie voor de schrijvers van de 28e februari ook mijn vorige blog van vandaag.
28-02-2017 om 13:36 geschreven door Romenu

Tags:Carnaval, Louis Aragon, Romenu



Stephen Spender, Bart Koubaa, Luc Dellisse, John Montague, Marcel Pagnol, Bodo Morshäuser, Martin Suter, Yórgos Seféris, Howard Nemerov
De Engelse dichter, essayist en schrijver Stephen Spender werd geboren op 28 februari 1909 in Londen. Zie ook alle tags voor Stephen Spender op dit blog.
The Labourer In The Vineyard
Here are the ragged towers of vines
Stepped down the slope in terraces.
Through torn spaces between spearing leaves
The lake glows with waters combed sideways,
And climbing up to reach the vine-spire vanes
The mountain crests beyond the far shore
Paint their sky of glass with rocks and snow.
Lake below, mountains above, between
Turrets of leaves, grape-triangles, the labourer stands.
His tanned trousers form a pedestal,
Coarse tree-trunk rising from the earth with bark
Peeled away at the navel to show
Shining torso of sun-burnished god
Breast of lyre, mouth coining song.
My ghostly, passing-by thoughts gather
Around his hilly shoulders, like those clouds
Around those mountain peaks their transient scrolls.
He is the classic writing all this day,
Through his mere physical being focussing
All into nakedness. His hand
With outspread fingers is a star whose rays
Concentrate timeless inspiration
Onto the god descended in a vineyard
With hand unclenched against the lake's taut sail
Flesh filled with statue, as the grape with wine.
He Will Watch The Hawk
He will watch the hawk with an indifferent eye
Or pitifully;
Nor on those eagles that so feared him, now
Will strain his brow;
Weapons men use, stone, sling and strong-thewed bow
He will not know.
This aristocrat, superb of all instinct,
With death close linked,
Had paced the enormous cloud, almost had won
War on the sun;
Till now, like Icarus mid-ocean-frowned,
Hands, wings are found.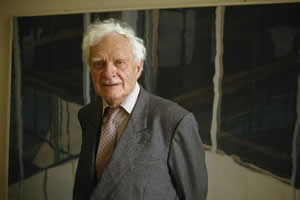 Stephen Spender (28 februari 1909 – 16 juli 1995)

De Vlaamse schrijver Bart Koubaa (pseudoniem van Bart van den Bossche) werd geboren op 28 februari 1968 in Eeklo. Zie ook alle tags voor Bart Koubaa op dit blog.
Uit: Een goede vriend
"Ik zag een wit T-shirt met in het midden een Picasso-achtige sardien waaronder in stevige zwarte letters dream stond, daarna een zwart behaarde hand die uit het halfdonker tevoorschijn kwam. 'Ivan,' zei een man met een hartelijke glimlach op zijn bebaarde ronde gezicht en nadat hij me stevig de hand had geschud, stapte hij in het zuiderse zonlicht en omklemde het uittrekbare handvat van mijn koffer. Zo staken we de kalme straat over, hij voorop, mijn koffer achter zich meetrekkend, ik met mijn schoudertas om. Ik volgde hem over een lommerrijke strook op een breed voetpad vol drukke terrassen en statige winkels; links, op het zonovergoten plein dat als een oceaan van zwart-witte tegeltjes voor het theater golfde, herkende ik de Griekse zuil met de donkere koning erop. Nadat we dezelfde kalme straat rond het plein nog een keer hadden overgestoken, kwamen we in een brede winkelstraat met aan het einde de triomfboog waardoor ik een glimp van de Taag kon opvangen. Ivan wierp me af en toe een glimlach toe en stak ter hoogte van een krantenkiosk een hand naar links uit, als een fietser. Kort daarna stopte hij voor een souvenirwinkeltje. Hij deed de deur van het winkeltje dicht en toonde me hoe je die met een trucje kon openen. 'Easy,' zei hij en hij trok mijn koffer naar binnen, groette de winkeljuffrouw die een kruiswoordraadsel aan het invullen was en liep langs met prullaria volgestouwde rekken, vitrinekasten, bakken en draaibare kaartenrekken naar wat hij breed glimlachend de echte ingang van het appartement noemde. Voor hij die deur openmaakte, legde hij me nog uit dat 's avonds in het winkeltje twee ijzeren rolluiken werden neergelaten, waardoor een gang van de straatdeur naar de tweede deur binnen ontstond. Het appartement dat ik voor een maand had gehuurd was helemaal boven op de vijfde verdieping, er was geen lift, en Ivan stond erop mijn koffer te dragen. 'Sardienen,' pufte hij toen hij op de tweede verdieping even stopte en zich met een draaiende handbeweging voor zijn snuivende neus de walm van geroosterde vis en knoflook toewaaide in de kille, rijk betegelde gang. Voor we het appartement in konden was er een poortje van traliewerk, dat je ook met een trucje kon openmaken. Na een paar trappen duwde hij een laatste deur voor me open en nodigde me met een breed handgebaar uit naar binnen te gaan. Daarna liep hij naar mijn koffer, die hij naast het poortje had laten staan en trok hem hortend en stotend over de trappen tot in de hal van het appartement."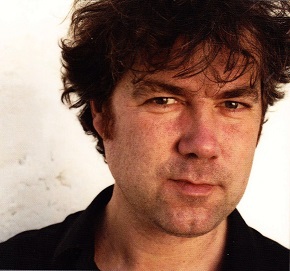 Bart Koubaa (Eeklo, 28 februari 1968)
De Ierse dichter John Montague werd geboren in New York op 28 februari 1929. Zie ook alle tags voor John Montague op dit blog.
Like dolmens round my childhood, the old people
Like dolmens round my childhood, the old people.
Jamie MacCrystal sang to himself,
A broken song without tune, without words;
He tipped me a penny every pension day,
Fed kindly crusts to winter birds.
When he died his cottage was robbed,
Mattress and money box torn and searched.
Only the corpse they didn't disturb.
Maggie Owens was surrounded by animals,
A mongrel bitch and shivering pups,
Even in her bedroom a she-goat cried.
She was a well of gossip defiled,
Fanged chronicler of a whole countryside:
Reputed a witch, all I could find
Was her lonely need to deride.
The Nialls lived along a mountain lane
Where heather bells bloomed, clumps of foxglove.
All were blind, with Blind Pension and Wireless,
Dead eyes serpent-flicked as one entered
To shelter from a downpour of mountain rain.
Crickets chirped under the rocking hearthstone
Until the muddy sun shone out again.
Mary Moore lived in a crumbling gatehouse,
Famous as Pisa for its leaning gable.
Bag-apron and boots, she tramped the fields
Driving lean cattle from a miry stable.
A by-word for fierceness, she fell asleep
Over love stories, Red Star and Red Circle,
Dreamed of gypsy love rites, by firelight sealed.
Wild Billy Eagleson married a Catholic servant girl
When all his Loyal family passed on:
We danced round him shouting "To Hell with King Billy,"
And dodged from the arc of his flailing blackthorn.
Forsaken by both creeds, he showed little concern
Until the Orange drums banged past in the summer
And bowler and sash aggressively shone.
Curate and doctor trudged to attend them,
Through knee-deep snow, through summer heat,
From main road to lane to broken path,
Gulping the mountain air with painful breath.
Sometimes they were found by neighbours,
Silent keepers of a smokeless hearth,
Suddenly cast in the mould of death.
Ancient Ireland, indeed! I was reared by her bedside,
The rune and the chant, evil eye and averted head,
Fomorian fierceness of family and local feud.
Gaunt figures of fear and of friendliness,
For years they trespassed on my dreams,
Until once, in a standing circle of stones,
I felt their shadows pass
Into that dark permanence of ancient forms.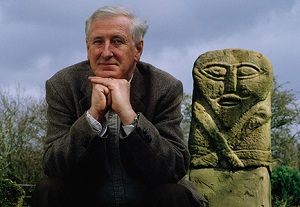 John Montague (28 februari 1929 – 10 december 2016)

De Belgische-Franse dichter, schrijver, essayist, dramaturg en scenarioschrijver Luc Dellisse werd geboren op 28 februari 1953 in Brussel. Zie ook alle tags voor Luc Delisse op dit blog.
Uit: L'Invention du scénario
"Dans le cas d'un scénario de long métrage, vous vous lancez dans une entreprise qui peut durer un an ou davantage. Vous y engagez votre temps, votre conscience, et la
maîtrise de votre projet.
Vous aurez à défendre, argumenter, modifier, sacrifier vos plus belles trouvailles.
Le but de ce livre n'esr pas de faire passer un te5t, ni de décourager les vocations : mais l'écriture eEecdve et efficace d'un scénario doit reposer sur une nécessité forte et
non sur un malentendu.
QU'EST-Œ QU'UN RÉCIT
Un récit n'est pas une simple histoire. Un récit esr une histoire organisée et menée à bien.
Dans un récit, il y a autre chose que les matériaux bruts et péle-méle d'une histoire : il y a en outre tous les élé- ments de consrrucfion, de direcdon, d'enchänemenr des faits et de résolution.
Il n'y a place ni pour le flou (tout doit être perceptible), ni pour les coïncidences (tout doit être cohérent ou préparé).
Le terme intrigue s'impose lorsque tous les éléments ont trouvé leur jusre place, sans séquences inutiles, sans aucme perte d'énergie ou de sens ; lorsque le récit esr parfaitement struœuré."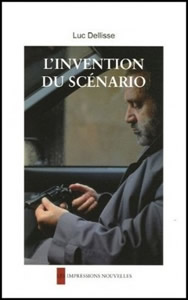 Luc Dellisse (Brussel, 28 februari 1953)
Cover
De Franse dichter, schrijver, dramaturg en regisseur Marcel Pagnol werd geboren op 28 februari 1895 in Aubagne, Bouches-du-Rhône. Zie ook alle tags voor Marcel Pagnol op dit blog.
Uit: Eléments d'une thermodynamique nouvelle
"Les cours de Physique et Chimie étaient faits par M.Oneto.
Il avait une petite barbiche noire, il ressemblait à Méphistophélès, mais en beaucoup plus jeune ; il avait beaucoup d'autorité, et une grande bonté.
Comme M.Cros, il roulait les r ; comme M.Cros, il avait pour nous une sorte d'affectueux mépris.
Un programme parfaitement imbécile exigeait qu'il enseignât, en cent cinquante leçons, toute la Physique et toute la Chimie, à des gaillards qui ne savaient pas résoudre une équation du premier degré, et qui lui arrivaient en droite ligne du cours de Philosophie : c'est-à-dire complètement écrémés par Beckerley, Fichte-grain-de-sable, l'impératif catégorique, le Pragmatisme, Auguste Comte et Baralipton.
Alors, avec beaucoup de patience, et pour amuser les grands idiots que nous étions, il faisait des expériences. Lorsque je pense à ces classes de sciences je vois un morceau de fil de fer qui brûle dans un bocal d'oxygène ; une lampe à mercure qui verdit la barde, pourtant si noire, de M.Oneto ; une éprouvette qu'il secoue en disant : «
Vous allez voir : ça va tourner au bleu » (et ça tourne au rouge le plus vif) ; enfin, je vois –apothéose de mes classes de physique – un morceau de sodium affolé qui tire des bordées foudroyantes à la surface d'une sorte de pot de chambre, et qui jette des éclairs subits, avec des crachotements irrités, au sein d'un incendie sous-marin."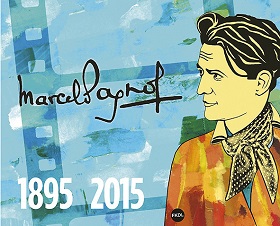 Marcel Pagnol (28 februari 1895 – 18 april 1974)
Op een afiche n.a.v. zijn 120e geboortedag in 2015
De Duitse dichter en schrijver Bodo Morshäuser werd geboren op 28 februari 1953 in Berlijn. Zie ook alle tags voor Bodo Morshäuser op dit blog.
Uit: Und die Sonne scheint
"Zwei Verkäuferinnen, deren Geschäfte es nicht mehr gab, waren so langsam zu Fuß unterwegs, als sollten die zweihundert Meter, die sie noch hatten, bloß nicht enden, während ein Radfahrer nach dem anderen sie umkurvte, einer gar absteigen musste. Er hatte ein so langsames Gehen nicht erwartet und den Bremspunkt an einer Verengung falsch berechnet. Gegenüber stand ein alter Mann auf dieselbe Weise wie immer an seinem Fenster und schaute zu denselben Stellen wie immer schon. Neuerdings belegte ein Schuttcontainer eine der Parkbuchten, erst noch in tiefem Schatten, im nächsten Moment im Sonnenlicht, und gleich darauf wieder im Schatten. Eine Straßenseite war trocken, die andere nass.
Ich saß an der Scheibe eines Cafés und sah mich selbst vorübergehen. Als ich mich über eine bestimmte Gestalt, die ich seit Jahren oder Jahrzehnten vom Sehen kannte, innerlich lustig machen wollte, fiel mir ein, dass ich selbst einmal solch eine Erscheinung gewesen war. Sah ich nicht einsam aus, wie ich vor mir selbst vorüberging? Ja, ich sah einsam und verloren aus, aber nicht zurückgezogen vor anderen, sondern vor mir selbst. Sah aus wie einer, der sich für alles Mögliche interessierte, nur nicht für sich. In welch friedlicher Gegend ich doch gewohnt hatte.
Bis dorthin drangen die Kämpfe nicht vor. Was einen in meiner alten Straße umwehte, konnte man für den perfekten Frieden halten. Zwar wurde viel geklagt, doch waren Anlässe nicht zu erkennen. Man saß in Cafés, im Sommer davor, und hörte man von Sorgen, so schienen deren Schauplätze so fern zu sein wie die Nordatlantikströmung, wie brasilianische Regenwälder oder wie ein Waffentest im Südpazifik. Gleichzeitig wurden Sorgen um Globales als allerpersön."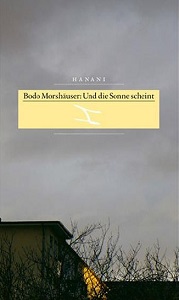 Bodo Morshäuser (Berlijn, 28 februari 1953)
Cover
De Zwitserse schrijver Martin Suter werd geboren op 29 februari 1948 in Zürich. Zie ook alle tags voor Martin Suter op dit blog.
Uit: Ein perfekter Freund
"Weshalb?"
"Man hatte im Computertomogramm eine Hirnprellung festgestellt, und der Arzt entschied, Sie in Narkose zu behalten und den Hirndruck zu überwachen. Wenn er gestiegen wäre, hätte das geheissen, dass das Hirn anschwillt oder eine Blutung auftritt."
"Was passiert dann?"
"Es ist nicht angeschwollen."
"Ich war in einem künstlichen Koma?"
"In einer Langzeitnarkose. Zwei Tage."
Fabio fielen die Augen zu. "Wo ist meine Freundin?"
"Ich nehme an, zu Hause. Es ist kurz nach Mitternacht."
"Ist sie schon lange gegangen?"
"Ich weiss nicht. Ich bin die Nachtschwester", antwortete die Stimme. Jetzt wieder von jenseits des Flusses.
Norina wusch seinen Bauch mit einem weichen Lappen. Er spürte ihre leichte Hand und die Wärme des Lappens. Er lag mit leicht gespreizten Beinen da und stellte sich schlafend. Er hörte es plätschern, wenn sie den Lappen auswrang, und konnte es kaum erwarten, bis sie ihn wieder berührte.
Sie seifte Schamhaare und Leisten ein. Endlich spürte er ihre Finger an seinem Penis. Sie hob ihn an - und ein stechender Schmerz durchzuckte ihn. Fabio schrie auf.
"Pardon." Eine Männerstimme.
Er schlug die Augen auf. Ein Mann stand neben dem Bett. Er war etwa in seinem Alter und trug das weissblond gefärbte Haar millimeterkurz. Er hatte eine blaue Baumwollhose an und darüber eine blaue, lose, kurzärmelige Bluse mit einem Namensschild. Er hob die Hände bedauernd in die Höhe. "Der Blasenkatheter, sorry. Wissen Sie, wo Sie sind?" Fabio schaute sich um. Neben dem Bett ein Infusionsständer, an der Wand ein Tisch mit einem Blumenstrauss, darüber ein Kruzifix. "Sieht nach Krankenhaus aus."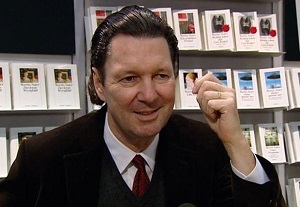 Martin Suter (Zürich, 29 februari 1948)
De Griekse dichter Yórgos Seféris werd geboren in Smyrna (nu Izmir, in Turkije) op 29 februari 1900. Zie ook alle tags voor Yórgos Seféris op dit blog.
Letter Of Mathios Paskalis
The skyscrapers of New York will never know the coolness that comes down on Kifisia
but when I see the two cypress trees above your familiar church
with the paintings of the damned being tortured in fire and brimstone
then I recall the two chimneys behind the cedars I used to like so much when I was abroad.
All through March rheumatism wracked your lovely loins and in summer you went to Aidipsos.
God! what a struggle it is for life to keep going, as though it were a swollen river passing through the eye of a needle.
Heavy heat till nightfall, the stars discharging midges, I myself drinking bitter lemonades and still remaining thirsty;
Moon and movies, phantoms and the suffocating pestiferous harbour.
Verina, life has ruined us, along with the Attic skies and the intellectuals clambering up their own heads
and the landscapes reduced by drought and hunger to posing
like young men selling their souls in order to wear a monocle
like young girls — sunflowers swallowing their heads so as to become lilies.
The days go by slowly; my own days circulate among the clocks dragging the second hand in tow.
Remember how we used to twist breathless through the alleys so as not to be gutted by the headlights of cars.
The idea of the world abroad enveloped us and closed us in like a net
and we left with a sharp knife hidden within us and you said 'Harmodios and Aristogeiton'.
Verina, lower your head so that I can see you, though even if I were to see you I'd want to look beyond.
What's a man's value? What does he want and how will he justify his existence at the Second Coming?
Ah, to find myself on a derelict ship lost in the Pacific Ocean alone with the sea and the wind
alone and without a wireless or strength to fight the elements.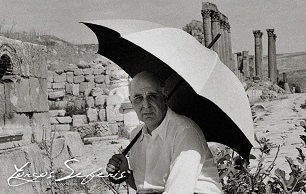 Yórgos Seféris (29 februari 1900 - 20 september 1971)
De Amerikaanse dichter en literatuurdocent Howard Nemerov werd geboren op 29 februari 1920 in New York. Zie ook alle tags voor Howard Nemerov op dit blog.
Political Reflection
loquitur the sparrow in the Zoo
No bars are set too close, no mesh too fine
To keep me from the eagle and the lion,
Whom keepers feed that I may freely dine.
This goes to show that if you have the wit
To be small, common, cute, and live on shit,
Though the cage fret kings, you may make free with it
The Beautiful Lawn Sprinkler
What gives it power makes it change its mind
At each extreme, and lean its rising rain
Down low, first one and then the other way;
In which exchange humility and pride
Reverse, forgive, arise, and die again,
Wherefore it holds at both ends of the day
The rainbow in its scattering grains of spray.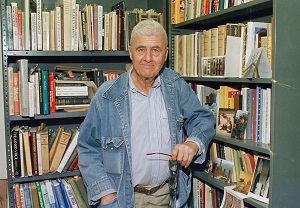 Howard Nemerov (29 februari 1920 – 5 juli 1991)
Zie voor nog meer schrijvers van de 28e februari ook mijn blog van 28 februari 2016 deel 1 en ook deel 2.en ook mijn blog van 29 februari 2016.
28-02-2017 om 13:33 geschreven door Romenu

Tags:Stephen Spender, Bart Koubaa, Luc Dellisse, John Montague, Marcel Pagnol, Bodo Morshäuser, Martin Suter, Yórgos Seféris, Howard Nemerov, Romenu



Josef Svatopluk Machar
De Tsjechische dichter, schrijver, journalist en politicus Josef Svatopluk Machar wed geboren op 29 februari 1864 in Kolín als zoon van een molenaar. Machar bezocht het gymnasium in Praag, voltooide daarna de eenjarige militaire school en vond in 1891 een baan als bediende in een bank in Wenen, waarbij hij op hetzelfde moment voor diverse tijdschriften ging schrijven. Hier ontmoette hij T. G. Masaryk en werd hij een belangrijke vertegenwoordiger van de Realistische Partij. Al voor de Eerste Wereldoorlog trad hij op als tegenstander van het holle patriottisme. Na 1918 keerde hij op verzoek van Masaryk naar Tsjecho-Slowakije terug en werd hij benoemd tot inspecteur-generaal van het Tsjechoslowaakse leger. Deze functie legde hij in 1924 wegens openlijk meningsverschillen met Masaryk neer en hij sloot zich aan bij het kamp van radicaal rechts. In zijn werken schreef hij over de burgerlijke maatschappij. Hij bekritiseerde haar onverschilligheid, hypocrisie en valse patriottisme. Zijn kritiek raakte ook de kerk en de jonge Tsjechen. Hij schreef subjectieve en politieke poëzie en lyrische epen, vermengd met satire, ironie en sarcasme. Aldus trad hij in het voetspoor van Karel Havlicek Borovsky en Jan Neruda. Hij werd echter ook beschouwd als problematisch schrijver met fascistische opvattingen. Hij keerde zich in zijn "Satiricon" boek en in zijn essay "Amnestie" echter tegen het antisemitisme. In de strijd tussen de oudere en jongere literaire generatie richtte hij samen met andere jonge schrijvers de vereniging "Česká Moderna"op en schreef daartoe een bijbehorend manifest.
Uit: Dreißig Jahre
"Wir quartierten uns im Hotel Hammerand ein. [...] Und nun begannen wir in dieser fremden Stadt irgendwie die Scheu abzulegen.
Wie ein Mensch, der schwimmen lernt, von Tag zu Tag versucht, weiter in den Strom vorzudringen, gingen wir Morgen für Morgen aus dem Hotel, immer weiter und weiter weg, tauchten in die Gassen ein, in den Lärm und in das Menschengewimmel, schauten nach Häusern und Geschäften aus, suchten Punkte, an denen wir uns beim nächsten Mal orientieren würden, kurzum, wir waren bedacht, den Körper und die Seele der unbekannten Stadt kennenzulernen, die nun unsere Heimat sein sollte.
Auf die Ringstraße, den Graben, in die langen Straßen in den Bezirken, in die Kirchen, Museen, die Parks, zu den Monumenten gingen wir.
Eine große ausgedehnte Stadt – aber es ist nicht Prag. Das hier, das ist ein großes Camp von Häusern, die in manchmal geraden, manchmal krummen Reihen von Gassen Habtacht stehen, ein Haus wie das andere, ihre Uniform ist keineswegs etwas Besonderes, einmal sauberer, einmal schmutziger, hie und da steht neben und zwischen ihnen wie ein Korporal eine Kirche, hie und da, wie ein Offizier, ein Palais, ein Bauwerk – die Universität, das Parlament, die kaiserlichen Museen, der Neubau der Hofburg, des Burgtheaters – aus allen Zeiten und Kulturen zusammengetragene Stile ohne Patina der Vergangenheit, ohne Charakter und Tradition, ein Leben ohne Geschichte und ohne inneren Sinn – das ist nicht Prag, das ist nicht unser Prag.
Dem Abend zu, wenn sich der Himmel rötete, kam die Traurigkeit. Die Seele dieser Stadt war mir fremd, sie sprach nicht zu mir, und wenn sie zu mir sprach, war sie mir zuwider. Es war die Seele eines Weibes, das sich aushalten ließ, das sich in seinem Luxus bemüht, den Eindruck einer vornehmen Dame zu erwecken. Und wieder erinnerte ich mich und verglich: Prag ... eine ausgeraubte und verarmte Adelige, sie lebt und kämpft armselig um jeden Tag ihres Lebens, aber sie ist eine Adelige, hat eine ehrenvolle Vergangenheit, und ehrenhaft ist auch die Armut ihres Heute. Mit jedem Wölkchen, das gegen Norden schwamm, wäre ich gerne zurückgekehrt, ich beneidete die Vögel um ihre Flügel und um ihre Freiheit."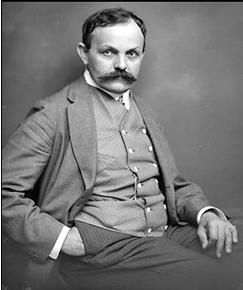 Josef Svatopluk Machar (29 februari 1864 - 17 maart 1942)
28-02-2017 om 00:00 geschreven door Romenu

Tags:Josef Svatopluk Machar, Romenu


27-02-2017

Carnival Evening (Linda Pastan)
Bij Carnaval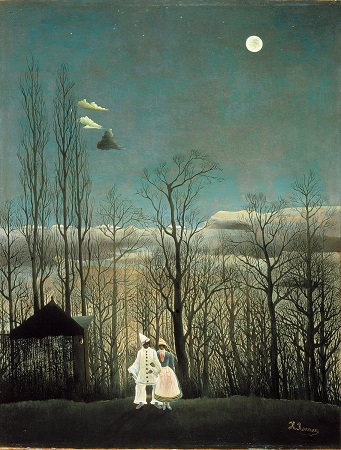 Carnival Evening door Henri Rousseau, 1886
Carnival Evening
Despite the enormous evening sky
spreading over most of the canvas,
its moon no more
than a tarnished coin, dull and flat,
in a devalued currency;
despite the trees so dark themselves,
stretching upward like supplicants,
utterly leafless; despite what could be
a face, rinsed of feeling, aimed
in their direction,
the two small figures
at the bottom of this picture glow
bravely in their carnival clothes,
as if the whole darkening world
were dimming its lights for a party.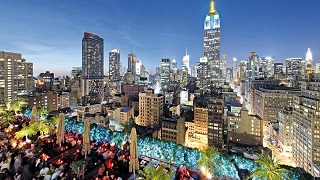 Linda Pastan (New York, 27 mei 1932)
Een Mardi Gras penthouse party op Fifth Avenue, New York
Zie voor de schrijvers van de 27e februari ook mijn vorige blog van vandaag.
27-02-2017 om 10:29 geschreven door Romenu

Tags:Carnaval, Linda Pastan, Romenu



Cynan Jones, John Steinbeck, Lawrence Durrell, André Roy, Henry Longfellow, Elisabeth Borchers, James T. Farrell, Irwin Shaw
De Welshe schrijver Cynan Jones werd geboren op 27 februari 1975 in Aberystwyth, Wales. Zie ook alle tags voor Cynan Jones op dit blog.
Uit: The Dig
"The policeman opened the door, looked at the deep mud of the yard, and got deliberately out.
Set back from the window, the man watched him through the gap in the curtains. He watched him scan the place. The policeman was young and he was not a policeman the big man had seen before.
The policeman bent through the car door and pushed the horn twice.
What do I do here? thought the man. He wished he'd left one of the big dogs off but knew even through the coal it would scent the badger and bother it. If I stay in the house, he'll start looking round, thought the man. Ag.
The policeman had started to walk toward the house from the car and the big man came out.
Afternoon, sir. It's clearing up, the policeman said. The policeman looked at the man and looked out as if at the weather over the valley.
The big man just nodded.
Few questions, really, sir. The policeman was light and inoffensive the way they are and the man moved to bring him away from the house.
Can you tell me what you were doing last night, or early this morning?
The big man didn't reply.
The policeman looked around at the yard and privately noticed the two sets of tire tracks that were cut into the mud and that were not filled with overnight rain. He saw the old red van and guessed one set belonged to that. The policeman took in the many dumped engines and tires and the wastage of vehicles and machines about.
We've had a report of fly-tipping. He waited. I just wanted to ask whether you would know anything about that.
What did they tip? asked the man.
The policeman didn't respond. He was looking at the junk and the big man saw and said, Does it look like I throw things away?"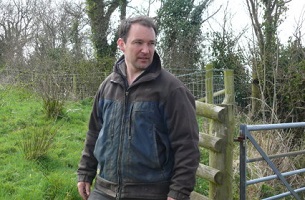 Cynan Jones (Aberystwyth, 27 februari 1975)
De Amerikaanse schrijver John Steinbeck werd geboren in Salinas, Californië, op 27 februari 1902. Zie ook alle tags voor John Steinbeck op dit blog.
Uit: Travels with Charley
"Then I found a telescope sight I had to have, and waited while it was mounted on the rifle, and in the process got to know everyone in the shop and any customers who entered. With the gun in a vise and the bolt out, we zeroed the new sight on a chimney three blocks away, and later when I got to shooting the little gun I found no reason to change it. I spent a good part of a morning at this, mostly because I wanted to stay. But I see that, as usual, love is inarticulate. Montana has a spell on me. It is grandeur and warmth. If Montana had a seacoast, or if I could live away from the sea, I would instantly move there and petition for admission. Of all the states it is my favorite and my love.
At Custer we made a side trip south to pay our respects to General Custer and Sitting Bull on the battlefield of Little Big Horn. I don't suppose there is an American who doesn't carry Remington's painting of the last defense of the center column of the 7th Cavalry in his head. I removed my hat in memory of brave men, and Charley saluted in his own manner but I thought with great respect.
The whole of eastern Montana and the western Dakotas is memory-marked as Injun country, and the memories are not very old either. Some years ago my neighbor was Charles Erskine Scott Wood, who wrote Heavenly Discourse. He was a very old man when I knew him, but as a young lieutenant just out of military academy he had been assigned to General Miles and he served in the Chief Joseph campaign. His memory of it was very clear and very sad. He said it was one of the most gallant retreats in all history. Chief Joseph and the Nez Percés with squaws and children, dogs, and all their possessions, retreated under heavy fire for over a thousand miles, trying to escape to Canada. Wood said they fought every step of the way against odds until finally they were surrounded by the cavalry under General Miles and the large part of them wiped out. It was the saddest duty he had ever performed, Wood said, and he had never lost his respect for the fighting qualities of the Nez Percés. "If they hadn't had their families with them we could never have caught them," he said. "And if we had been evenly matched in men and weapons, we couldn't have beaten them. They were men," he said, "Real men."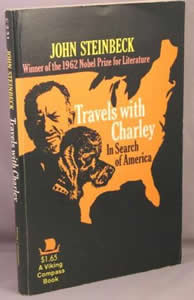 John Steinbeck (27 februari 1902 - 20 december 1968)
Cover
De Britse dichter en schrijver Lawrence George Durrell werd geboren op 27 februari 1912 in Jalandhar in India. Zie ook alle tags voor Lawrence Durrell op dit blog.
Uit: The Alexandria Quartet
"It was cold in the street and I crossed to the lighted blaze of shops in Rue Fuad. In a grocer's window I saw a small tin of olives with the name Orvieto on it, and overcome by a sudden longing to be on the right side of the Mediterranean, entered the shop: bought it: had it opened there and then: and sitting down at a marble table in that gruesome light I began to eat Italy, its dark scorched flesh, hand-modelled spring soil, dedicated vines. I felt that Melissa would never understand this. I should have to pretend I had lost the money. I did not see at first the great car which she had abandoned in the street with its engine running. She came into the shop with swift and resolute suddenness and said, with the air of authority that Lesbians, or women with money, assume with the obviously indigent: 'What did you mean by your remark about the antinomian nature of irony?' — or some such sally which I have forgotten."
(…)
"Idle' she writes 'to imagine falling in love as a correspondence of minds, of thoughts; it is a simultaneous firing of two spirits engaged in the autonomous act of growing up. And the sensation is of something having noiselessly exploded inside each of them. Around this event, dazed and preoccupied, the lover moves examining his or her own experience; her gratitude alone, stretching away towards a mistaken donor, creates the illusion that she communicates with her fellow, but this is false. The loved object is simply one that has shared an experience at the same moment of time, narcissistically; and the desire to be near the beloved object is at first not due to the idea of possessing it, but simply to let the two experiences compare themselves, like reflections in different mirrors. All this may precede the first look, kiss, or touch; precede ambition, pride or envy; precede the first declarations which mark the turning point — for from here love degenerates into habit, possession, and back to loneliness."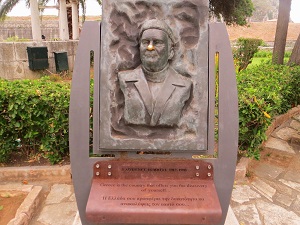 Lawrence Durrell (27 februari 1912 – 7 november 1990)
Standbeeld in Corfu-stad
De Canadese dichter, schrijver en essayist André Roy werd geboren op 27 februari 1944 in Montréal. Zie ook alle tags van André Roy op dit blog.
C'est la nuit où nous sommes
C'est la nuit où nous sommes
toi, moi, nous, les autres pareils à nous.
Encore l'action,
la structure de la pensée dans l'action.
Monde moderne des forêts et des eaux.
Tu appartiens aux forains,
à nos ancêtres les vampires.
Les villes, les maisons, les lits
où nous avons pensé être
mystérieux, impossibles, immortels,
quelle folie !
Le désir coule;
nous pourrions nous tuer
pour la connaissance du désir.
Actions, roues, horloges
Actions, roues, horloges.
Les images où nous nous imaginons
grands, désirés, symboliques
varient avec le temps.
Une histoire succède à notre histoire,
nos corps produisent des contre-corps.
La lumière fond sur la toile,
blancheur qui coule,
ça devient action.
Le corps se refait au cinéma,
il y vit, il y meurt, il y ressuscite;
il est l'autre que moi je suis,
de ce que je connaîtrai dans la peur.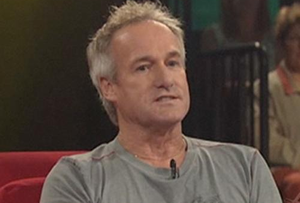 André Roy (Montréal, 27 februari 1944)
De Amerikaanse dichter Henry Wadsworth Longfellow werd geboren in Portland, Maine, op 27 februari 1807. Zie ook alle tags voor Henry Longfellow op dit blog.
The Village Blacksmith
Under a spreading chestnut-tree
The village smithy stands;
The smith, a mighty man is he,
With large and sinewy hands;
And the muscles of his brawny arms
Are strong as iron bands.
His hair is crisp, and black, and long,
His face is like the tan;
His brow is wet with honest sweat,
He earns whate'er he can,
And looks the whole world in the face,
For he owes not any man.
Week in, week out, from morn till night,
You can hear his bellows blow;
You can hear him swing his heavy sledge,
With measured beat and slow,
Like a sexton ringing the village bell,
When the evening sun is low.
And children coming home from school
Look in at the open door;
They love to see the flaming forge,
And hear the bellows roar,
And catch the burning sparks that fly
Like chaff from a threshing-floor.
He goes on Sunday to the church,
And sits among his boys;
He hears the parson pray and preach,
He hears his daughter's voice,
Singing in the village choir,
And it makes his heart rejoice.
It sounds to him like her mother's voice,
Singing in Paradise!
He needs must think of her once more,
How in the grave she lies;
And with his hard, rough hand he wipes
A tear out of his eyes.
Toiling,--rejoicing,--sorrowing,
Onward through life he goes;
Each morning sees some task begin,
Each evening sees it close
Something attempted, something done,
Has earned a night's repose.
Thanks, thanks to thee, my worthy friend,
For the lesson thou hast taught!
Thus at the flaming forge of life
Our fortunes must be wrought;
Thus on its sounding anvil shaped
Each burning deed and thought.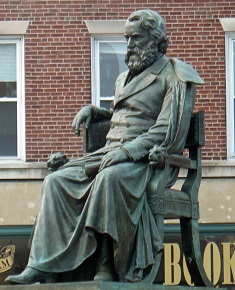 Henry Longfellow (27 februari 1807 - 24 maart 1882)
Standbeeld in Portland
De Duitse schrijfster en dichteres Elisabeth Borchers werd geboren in Homberg op 27 februari 1926. . Zie ook alle tags voor Elisabeth Borchers op dit blog.
Hast du gesehen
hast du den vogel gesehen
der dies und das tat ich sah ihn
hast du den fisch gesehen
mit dem vielen und wenigen ich sah ihn
hast du das pferd gesehen
mit dem neben und fernen ich sah es
der vage] glühte im meer
der fisch bewanderte das Land
das pferd zog den himmel ab
sage nicht der morgen ist. rot
sage nicht laut wir bereisen
die nacht
Regen
einmal geschah es
da trank ich die ewigkeit aus
und den regen
ein andermsl geschah es
da ertrank der regen
in meiner ewigkeit
doch dann geschah es
daß es regnete
die stimme des regens
meines regens kleine stimme
wie kann das sein?
wird morgen das gras grün sein?
morgen wird das gras grün sein
und sonst wird nichts sein?
sonst nichts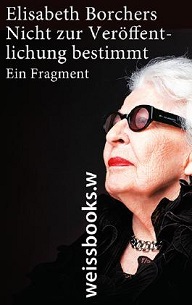 Elisabeth Borchers (27 februari 1926 – 25 september 2013)
Cover
De Amerikaanse schrijver James Thomas Farrell werd geboren op 27 februari 1904 in Chicago. Zie ook alle tags voor James T. Farrell op dit blog.
Uit: Young Lonigan
"He had walked home with her. All along Indiana Avenue, he had been liking her, wanting to kiss her. Now, he remembered that day as clearly as if it had just happened. He remembered it better than the day when he was just a punk and he had bashed the living moses out of that smoke who pulled a razor on him over in Carter Playground, and a gang of guys had carried him around on their shoulders, telling him what a great guy he was, and how, when he grew up, he would become the white hope of the world, and lick Jack Johnson for the heavyweight championship. He remembered the day with Lucy, and his memory of it was like having an awful thirst for a drink of clear cold water or a chocolate soda on a hot day. It had been a windy day in March, without any sun. The air had seemed black, and the sky blacker, and all the sun that day had been in his thoughts of her. He had had all kinds of goofy, dizzy feelings that he liked. They had walked home from school, along Indiana Avenue, he and Lucy. They hadn't spoken much, and they had stopped every little while to look at things. They had stopped at the corner of Sixtieth, and he had shown her the basement windows they had broken, just to get even with old Boushwah, the Hunkie janitor, because he always ran them off the grass when they goofed on their way home from school. And she had pretended that it was awful for guys to break windows, when he could see by the look in her eyes that she didn't at all think it so terrible."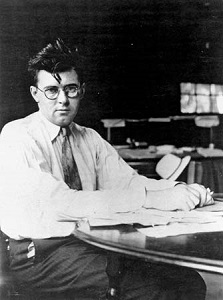 James T. Farrell (27 februari 1904 – 22 augustus 1979)
De Amerikaanse schrijver Irwin Shaw werd geboren op 27 februari 1913 als Irwin Gilbert Shamforoff in New York. Zie alle tags voor Irwin Shaw op dit blog.
Uit: The Girls In Their Summer Dresses
"I'm wonderfully happily married," Michael said patiently. "I am the envy of all men between the ages of fifteen and sixty in the state of New York."
"Stop kidding," Frances said.
"I have a fine home," Michael said. "I got nice books and a phonograph and nice friends. I live in a town I like the way I like and I do the work I like and I live with the woman I like. Whenever something good happens, don't I run to you? When something bad happens, don't I cry on your shoulder?"
"Yes," Frances said. "You look at every woman that passes."
"That's an exaggeration."
"Every woman." Frances took her hand off Michael's arm. "If she's not pretty you turn away fairly quickly. If she's halfway pretty you watch her for about seven steps. . . ."
"My Lord, Frances!"
"If she's pretty you practically break your neck . . ."
"Hey, let's have a drink," Michael said, stopping.
"We just had breakfast."
"Now, listen, darling," Mike said, choosing his words with care, "it's a nice day and we both feel good and there's no reason why we have to break it up. Let's have a nice Sunday."
"I could have a fine Sunday if you didn't look as though you were dying to run after every skirt on Fifth Avenue."
"Let's have a drink," Michael said.
"I don't want a drink."
"What do you want, a fight?"
"No," Frances said, so unhappily that Michael felt terribly sorry for her. "I don't want a fight. I don't know why I started this. All right, let's drop it. Let's have a good time."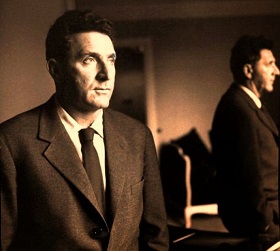 Irwin Shaw (27 februari 1913 – 16 mei 1984)
Zie voor nog meer schrijvers van de 27e februari ook mijn blog van 27 februari 2016 deel 2.
27-02-2017 om 10:29 geschreven door Romenu

Tags:Cynan Jones, John Steinbeck, Lawrence Durrell, André Roy, Henry Longfellow, Elisabeth Borchers, James T. Farrell, Irwin Shaw, Romenu


26-02-2017

Fastnacht (Achim von Arnim)
Bij Carnaval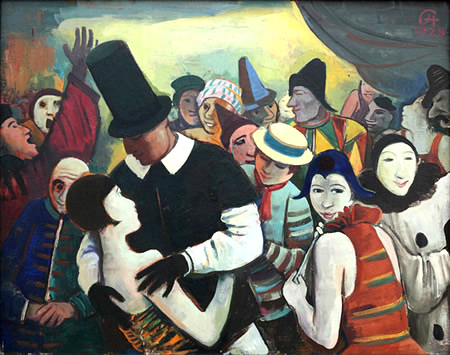 Großer Karneval door Karl Hofer, 1928
Fastnacht
Die Fastnacht bringt uns Freuden zwar
Vielmehr denn sonst ein ganzes halbes Jahr,
Ich macht mich auf und thät spazieren gehen,
An einen Tanz,
Mir ward ein Kranz
Von Blümlein Glanz,
Des erfreut ich mich gar sehr.
Ich bot der Jungfrau meinen Gruß,
Ganz freundlich trat sie mir auf meinen Fuß,
Sie sprach: "Gut Gesell, wenn ich dir sagen sollt,
Wenn du nur wollst,
Ich wär dir hold.
Kein Silber und Gold
Ist meiner Lieb ein Sold.
Hinter meins Vaters Hof steht ein Thür,
Da ist weder Schloß noch Riegel dafür,
Da geh hinein, daß man dich nicht seh noch spür,
Sie ist geschmiert,
Daß sie nicht klirrt,
Kein Mensch dich irrt,
Tritt fröhlich hinein zu mir."
Des Nachts hob sich ein Wetter groß,
Das über Berg und tiefe Thal herfloß,
Desselben Wegs mich nie keinmahl verdroß;
Ich stahl mich aus,
Still wie ein Maus,
Und kam ins Haus,
Und lebt im Saus,
Mit der Lieben die ganze Nacht.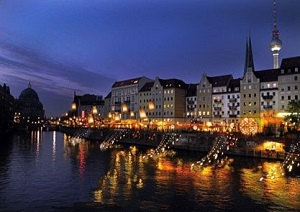 Achim von Arnim (26 januari 1781 - 21 januari 1831)
Berlijn, Nikolaiviertel. Achim von Arnim werd geboren in Berlijn
Zie voor de schrijvers van de 26e februari ook mijn twee vorige blogs van vandaag.
26-02-2017 om 11:30 geschreven door Romenu

Tags:Carnaval, Achim von Arnim, Romenu



Michel Houellebecq, Victor Hugo, Adama van Scheltema, George Barker, Hermann Lenz, Antonin Sova, Jean Teulé
De Franse dichter en schrijver Michel Houellebecq werd geboren in Réunion op 26 februari 1956. Zie ook alle tags voor Michel Houellebecq op dit blog.
Uit: De kaart en het gebied (Vertaald door Martin de Haan)
"Op het schilderij staat Houellebecq tegenover een bureau bezaaid met beschreven of halfbeschreven vellen papier. Achter hem, op een afstand die naar schatting vijf meter bedraagt, is de witte muur volledig behangen met naadloos tegen elkaar geplakte, met de hand beschreven vellen. Ironisch genoeg, zo benadrukken de kunsthistorici, lijkt Jed Martin in zijn werkwijze bijzonder veel belang aan de tekst te hechten, zich volledig op de tekst te concentreren, zonder enige verwijzing naar de werkelijkheid. Alle literatuurhistorici bevestigen evenwel dat Houellebecq in de loop van zijn werkfase weliswaar graag de muren van zijn kamer volhing met allerhande documenten, maar dat het meestal foto's betrof, afbeeldingen van de plaatsen waar hij de scènes van zijn romans situeerde; en zelden geschreven of halfgeschreven scènes. Toch, hoewel hij hem afbeeldt te midden van een wereld van papier, heeft Jed Martin waarschijnlijk geen standpunt willen innemen omtrent het vraagstuk van het realisme in de literatuur; evenmin heeft hij getracht Houellebecq in verband te brengen met een formalistisch standpunt, dat de schrijver trouwens expliciet had verworpen. Waarschijnlijk is de waarheid veel eenvoudiger en heeft hij zich laten meeslepen door een zuiver plastische fascinatie voor het beeld van die vertakte, onderling verbonden tekstblokken, die elkaar voortbrengen als een gigantische poliep.
Hoe dan ook besteedden weinig mensen bij de presentatie van het schilderij aandacht aan de achtergrond, die in de schaduw werd gesteld door de ongelofelijke expressiviteit van het personage. De schrijver, vereeuwigd op het moment dat hij net een door te voeren correctie heeft aangegeven op een van de vellen op het bureau vóór hem, lijkt in een trancetoestand te verkeren, bezeten van een furie die sommigen niet geschroomd hebben als demonisch te betitelen; zijn hand met de corrigerende pen, behandeld met een lichte bewegingsonscherpte, werpt zich op het vel 'met de snelheid van een cobra die zich ontspant om toe te happen,' zoals Wong Fu Xin het beeldend formuleert, waarschijnlijk met een ironische knipoog naar de clichés van metaforische overdaad die traditioneel met auteurs uit het Verre Oosten worden geassocieerd (Wong Fu Xin zag zichzelf in de eerste plaats als dichter; maar zijn gedichten worden nauwelijks meer gelezen en zijn zelfs niet eenvoudig meer te verkrijgen; terwijl zijn essays over het werk van Martin in kunsthistorische kringen nog altijd als een onontkoombare referentie gelden)."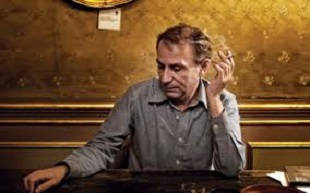 Michel Houellebecq (Réunion, 26 februari 1958)
De Franse dichter en schrijver Victor Hugo werd geboren in Besançon (Franche-Comté) op 26 februari 1802. Zie ook alle tags voor Victor Hugo op dit blog.
Uit De klokkenluider van de Notre Dame (Vertaald door Halbo C. Kool)
"In 1482 was Quasimodo dan groot geworden. Sinds verscheidene jaren was hij klokkenluider van de Notre-Dame geworden, dank zij zijn pleegvader Claude Frollo, die aartsdiaken van Iosas was geworden, dank zij zijn leenheer de edele heer Lodewijk van Beaumont, die bisschop van Parijs was geworden in 1472. bij het overlijden van Willem Chartier, dank zij zijn beschermer Olivier Damhert, barbier van Lodewijk XL koning bij de gratie Gods.
Quasimodo was dus klokkenluider van de Notre-Dame.
Met de tijd was een soort innige band ontstaan die de klokkenluider met de kerk verenigde. Voor immer van de wereld gescheiden door het dubbele noodlot van zijn kindsheid in de dubbele onverbreekbare kring opgesloten, had de arme ongelukkige zich er aan gewend niets van deze wereld te zien buiten de vrome muren. die hem in hun schaduw hadden opgenomen. De Notre-Dame was voor hem, naarmate hij opgroeide en zich ontwikkelde, achtereenvolgens geweest: het ei' het nest, het huis. Het vaderland. het heelal.
En zeker bestond er een soort geheimzinnige en voorbestemde harmonie tussen dit wezen en dit bouwwerk. Toen hij, nog heel klein. zich slingerend en met schokken voortsleepte door de schemering van die gewelven, scheen hij met zijn menselijke gelaat en zijn dierlijke gestalte de natuurlijke wangeboorte van deze vochtige en sombere vloerstenen, waarop de schaduw der romaanse kapitelen zulke vreemde vormen tekende."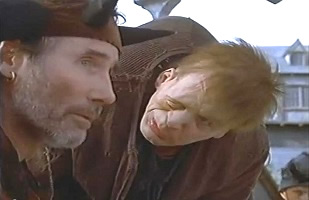 Victor Hugo (26 februari 1802 – 22 mei 1885)
Mandy Patinkin als Quasimodo in de film "The Hunchback of Notre Dame" uit 1997
De Nederlandse dichter Carel Steven Adama van Scheltema werd geboren in Amsterdam op 26 februari 1877. Zie ook alle tags voor Adama van Scheltema op dit blog.
De vuurtoren
schets van ontwaken
Ik ben wakker aan 't worden als een toren aan zee -
De lieflijke lamp van mijn dromen
Verbleekt in de weifelende dag.
Vannacht hebben beelden van licht
Gedraaid door een duistere wereld
Over de grillige zee;
Nu sta ik pal in de lucht
Met rode en witte strepen
Als een vissersjong in een trui.
En de wind waait door mijn hoofd
En door mijn doorzichtige ogen
Als door een glazen lantaren;
Dichtbij klotsen de golven
Van het frisse schuimige leven -
Zie het is dag!
De zingende dagdief
Over de heide zeurde ik,
Zo zonder gedachte,
Een oud liedje neurde ik,
Het zonneke lachte.

Over de hei ging ik,
- Een luierend feestje -
Uit de hemel ontving ik
Een lievenheersbeestje.

Over de hei sloofde ik,
Om mij gonsde een bietje,
Voor 'n wijfje, geloof ik,
Zong een leeuw'rik zijn liedje.

Over de hei stapte ik,
Zocht een ouderwets wijsje -
Zo arg'loos betrapte ik
Het aldermooiste meisje!

Over de hei lachte ik,
- Hoe zou ik beginnen? -
Wat is dat mooi, dacht ik: -
Twee mensen, die minnen!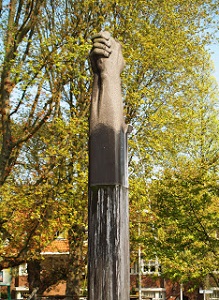 Adama van Scheltema (26 februari 1877 - 6 mei 1924)
Monument op het Adama van Scheltemaplein in Amsterdam
De Engelse dichter George Granville Barker werd geboren op 26 februari 1913 in Loughton, Essex. Zie ook alle tags voor George Barker op dit blog.
At Thurgarton Church (Fragment)
To the memory of my father
At Thurgarton Church the sun
burns the winter clouds over
the gaunt Danish stone
and thatched reeds that cover
the barest chapel I know.
I could compare it with
the Norse longboats that bore
burning the body forth
in honour from the shore
of great fjords long ago.
The sky is red and cold
overhead, and three small
sturdy trees keep a hold
on the world and the stone wall
that encloses the dead below.
I enter and find I stand
in a great barn, bleak and bare.
Like ice the winter ghosts and
the white walls gleam and flare
and flame as the sun drops low.
And I see, then, that slowly
the December day has gone.
I stand in the silence, not wholly
believing I am alone.
Somehow I cannot go.
Then a small wind rose, and the trees
began to crackle and stir
and I watched the moon by degrees
ascend in the window till her
light cut a wing in the shadow.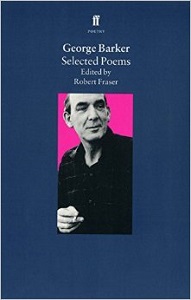 George Barker (26 februari 1913 – 27 oktober 1991)
Cover
De Duitse dichter en schrijver Hermann Lenz werd op 26 februari 1913 in Stuttgart geboren. Zie ook alle tags voor Hermann Lenz op dit blog.
Uit: Leben und Schreiben
"Ich saß in der Dachstube und probierte Gedichte. Mir schien's, als sei ich endlich aus dem Zustand des Schweblers, wie Grillparzer zu sagen pflegte, befreit worden und hätte gemerkt, daß es in der Lyrik auf konkrete Bilder ankommt. Ich lernte Georg von der Vring kennen, dem ich aber nicht verriet, daß ich Gedichte machte. Er sagte eines Nachmittags zu mir: Es kann doch nicht sein, daß Sie sich für Lyrik interessieren, ohne selbst sowas zu probieren. Zeigen Sie mir mal was.
Ich tat's und legte ihm unter anderen mein Gedicht Das Blatt vor, das nicht gerade von hochfahrendem Selbstgefühl zeugt und das so geht:
In ein gerolltes Einblatt möcht' ich kriechen,
Sein mürbes Sterben knistern hören, um
In Spinnenfasern lässig hinzusiechen
Bei einer Wespe brüchigem Gebrumm.
Der rote Schimmer dieser dünnen Hülle
Erglühte im Oktober tierfellwarm.
Es flüsterte der Wind wie späte Grille,
Verwirrte launisch einen Mückenschwarm.
Ich summte dort und schaute auf das Rechte:
Wie zittrig und verstört die Spinne näht
Und wie im zart verästeten Geflechte
Der Blätteradern schon kein Saft mehr geht.
Ganz nett, wie? Die Verse wurden mehrmals zitiert und als charakteristisch für meine introvertierte Veranlagung empfunden.
Georg von der Vring gefiel das Gedicht. Er sagte tierfellwarm, das sei gut, da spüre man das warme Fell, und er rieb Daumen und Zeigefinger aneinander. [...] Vring schickte mehrere meiner Gedichte an Heinrich Ellermann nach Hamburg, und mir wurde in Aussicht gestellt. daß zehn meiner Gedichte gedruckt und in der Reihe "Die Jungen" erscheinen würden."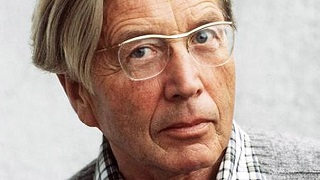 Hermann Lenz (26 februari 1913 – 12 mei 1998)

De Tsjechische schrijver en dichter Antonín Sova werd geboren op 26 februari 1864 in Pacov (Dt. Patzau). Zie ook alle tags voor Antonín Sova op dit blog.
Deserted Quarries

Under the noontime air the earth is baking,
nothing before you, just one poplar stately,
yellowed all round, grass, desiccated, flaking,
paltry paired cabbage whites, all motion lately;
from the cracked earth the beetles come a-leaving,
with gold-leaf sunlight captured carapaces,
spurge, willowherb and widow-flow'r sighs, heaving,
in woozy wafts. A plain of ploughed up races,
in rows of pits, ravines and waterholes
deserted years before, encircling, brown-
yellow in opaque pools, a sunning vole,
a weald of dandelions sheds eiderdown.
By The Gorge

Here is the finest place for grass-laid resting,
And in fixed timid stare your gaze appending,
Thinking of nothing, wanting nothing, nestling
Your head onto the grassy pillow…sending
The spilling clouds ahead till they're submerging
Beyond the hilltops… All for your cajoling,
Buzzing of insects, grass, clumps, upward surging,
Butterflies' languid flight… Past your lids scrolling
A glint as though from water bright flash captured.
A peace quite unbeknown by your head posing.
You grasp how the deceased may dream, enraptured,
The earth's own lullaby made for reposing.
Vertaald door Václav Z J Pinkava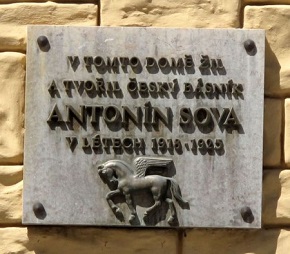 Antonín Sova (26 februari 1864 – 16 augustus 1928)
Gedenkplaat in Praag aan het huis waar Sova in de periode 1918-1925 woonde.
De Franse schrijver, scenarioschrijver en acteur Jean Teulé werd geboren op 26 februari 1953 in Saint-Lô, Manche. Zie ook alle tags voor Jean Teulé op dit blog
Uit: Charly 9
« - En voilà bien, tout d'un coup, des scrupules, mamma ! s'amuse le monarque. Vous étiez moins embarrassée, hier vendredi, quand Maurevert avait le doigt sur la gâchette.
- C'est-à-dire que... hésite mamma, pour ce qu'on veut dorénavant accomplir, il nous faut obligatoirement ton autorisation qui a force de loi. Quand Coligny, cette fois-ci, sera exterminé à la hache, il faudrait ensuite aller égorger La Rochefoucauld.
- Foucauld, mon ami ? Lui aussi ?
- Deux morts ?
- Enfin, deux... balance en l'air, du plat de la main, un maréchal en uniforme. Un peu plus, Majesté... car on devra également cogner à l'huis de chez Andelot afin de l'éventrer comme on le fera dans la foulée, pendant qu'on y est, pour quelques autres... Disons les grands chefs protestants. En tout, on devrait arriver à six.
- Six morts ?
Près d'une petite table dans ce cabinet aux poutres dorées et murs alourdis d'allégories alambiquées, le monarque dilate ses pupilles naïves vers le maréchal :
- Mais, sieur de Tavannes, je croyais que, lundi, on avait marié ma catholique soeur Marguerite avec le protestant Henri de Navarre en signe de réconciliation entre les deux religions... Et en fait, ce samedi soir, vous voudriez faire tuer les chefs huguenots venus de la France entière pour assister à la noce ? »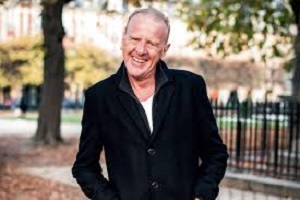 Jean Teulé (Saint-Lô, Manche, 26 februari 1953)
Zie voor nog meer schrijvers van de 26e februari ook mijn vorige blog van vandaag.
26-02-2017 om 11:29 geschreven door Romenu

Tags:Michel Houellebecq, Victor Hugo, Adama van Scheltema, George Barker, Hermann Lenz, Antonin Sova, Jean Teulé, Romenu



Ulrike Syha, Elias Annes Borger, Vercors, Pierre Mac Orlan, Janus Djurhuus, Johann Lauremberg, August Thieme
De Duitse schrijfster en vertaalster Ulrike Syha werd geboren op 26 februari 1976 in Wiesbaden. Zie ook alle tags voor Ulrike Syha op dit blog.
Uit: Herr Schuster kauft eine Straße
"In einem linksliberalen Garten mit Au-pair1 und Teich. Auf dem Gartentisch: ein Monopoly-Spiel. Neben dem Teich: ein roter Spielzeugtraktor. Um den Tisch herum: die Familie.
HERR SCHUSTER
Im Jahre 1934 –
Am Ende des Tisches thront der Patriarch.3 Der Patriarch hat die Spielanleitung in der Hand und den Laden fest im Griff.
HERR SCHUSTER
– führte der Amerikaner Charles B. Darrow aus Pennsylvania der Geschäftsleitung der Firma Parker Brothers ein Spiel namens Monopoly vor.
Die Ehefrau gähnt hinter vorgehaltener Hand.
DIE SCHWIEGERMUTTER
Der kommt doch eh nicht.
HERR SCHUSTER
Obwohl es dort wegen 52 Spielfehlern abgelehnt wurde, gab Darrow seine Idee nicht auf. Wie viele andere Amerikaner war auch er zu dieser Zeit arbeitslos –
DIE SCHWIEGERMUTTER
Nie im Leben schleppt der seine alten Knochen hierher.
Die Schwiegermutter drückt vehement eine ihrer selbstgedrehten Zigaretten im Aschenbecher4 aus. Die Ehefrau lässt ihren Blick lange auf der ausgedrückten Zigarette ruhen.
HERR SCHUSTER
– und so beschloss er, das aufregende Spiel um Handel und Besitz auf eigene Faust zu produzieren. Wer sagt's denn: Zum Einstieg was fürs Gemüt. Eine Erfolgsgeschichte aus den Sternstunden des Kapitalismus."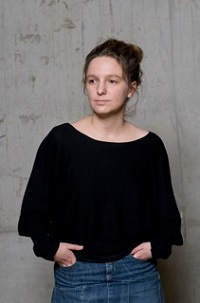 Ulrike Syha (Wiesbaden, 26 februari 1976)
De Nederlandse dichter, schrijver, letterkundige en theoloog Elias Annes Borger werd geboren in Joure op 26 februari 1784. Zie ook alle tags voor Elias Annes Borger op dit blog.
Op de bevalling der prinses van Oranje (Fragment)
Nu klapt de Faam de vlugge vlerk
Op Kasans wijdbefaamde kerk,
En roept van den gewijden top
Den keizerlijken hofstoet op,
Ten vromen optogt naar Gods tempel -
Die in zijn gevelspitse draagt
Den kuischen naam der Moedermaagd -
Om op den smetteloozen drempel
Te knielen met een diepen val
Voor God, die de Erfprinses beveiligd
En haar tot Moeder heeft geheiligd,
Die Neêrlands Moeder worden zal.
Over het gehele werk
Maar zoo elk dak, o Keizerstad!
Dat ge in uw breeden wal bevat,
Een domkerk was, en 't zwaar gebrom
Der koopren klok van elken dom
Door 't Noorden klonk en rolde als donder,
Tot glorie van de Grootvorstin;
Nog deed die toon, voor 't hart te min,
Voor Hollands hartetoonen onder,
Die klinken, met een reiner val,
Voor God, die de Erfprinses beveiligd,
En hem tot Vader heeft geheiligd,
Die Neêrlands Vader worden zal.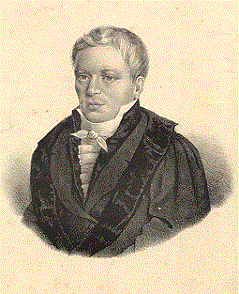 Elias Annes Borger (26 februari 1784 – 12 oktober 1820)


De Franse schrijver en karikaturist Jean Bruller alias Vercors werd geboren op 26 februari 1902 in Parijs. Zie ook alle tags voor Vercors op dit blog.
Uit: Le silence de la mer
« Il y a un très joli conte pour enfants, que j'ai lu, que vous avez lu, que tout le monde a lu. Je ne sais si le titre est le même dans les deux pays. Chez moi il s'appelle: Das Tier und die Schöne, la Belle et la Bête. Pauvre Belle ! La Bête la tient à merci, impuissante et prisonnière, elle lui impose à toute heure du jour son implacable et pesante présence... La Belle est fière, digne, elle s'est faite dure... Mais la Bête vaut mieux qu'elle ne semble. Oh! elle n'est pas très dégrossie ! Elle est maladroite, brutale, elle paraît bien rustre auprès de la Belle si fine !... Mais elle a du coeur, oui, elle a une âme qui aspire à s'élever. Si la Belle voulait !... La Belle met longtemps à vouloir. Pourtant, peu à peu, elle découvre au fond des yeux du geôlier haï une lueur, un reflet où peuvent se lire la prière et l'amour. Elle sent moins la patte pesante, moins les chaînes de sa prison... Elle cesse de haïr, cette constance la touche, elle tend la main... Aussitôt la Bête se transforme, le sortilège qui la maintenait dans ce pelage barbare est dissipé : c'est maintenant un chevalier très beau et très pur, délicat et cultivé, que chaque baiser de la Belle pare de qualités toujours plus rayonnantes... Leur union détermine un bonheur sublime. Leurs enfants, qui additionnent et mêlent les dons de leurs parents, sont les plus beaux que la terre ait portés...
N'aimiez-vous pas ce conte ? Moi je l'aimai toujours. Je le relisais sans cesse. Il me faisait pleurer. J'aimais surtout la Bête, parce que je comprenais sa peine. Encore aujourd'hui, je suis ému quand j'en parle."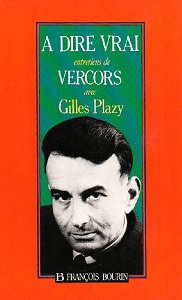 Vercors (26 februari 1902 – 10 juni 1991)
Cover
De Franse schrijver en songwriter Pierre Mac Orlan werd geboren op 26 februari 1882 in Peronne als Pierre Dumarchey. Zie ook alle tags voor Pierre Mac Orlan op dit blog.
Uit:Le Quai des brumes
"Vous êtes tous des artistes (...)" dit l'homme, "moi, je ne suis pas artiste, je suis boucher aux environs de Paris, mais j'aime beaucoup les arts, la musique surtout, la grande musique même. J'aime particulièrement la musique religieuse. Ca m'élève l'âme et ça me pousse à toutes les extrémités. Nous avons tous une petite idée derrière la tête, tous, sans exception ; cette idée-là, nous la connaissons mal nous-mêmes, elle est comme un veau mort-né, un foetus, un poulet à ses débuts dans l'oeuf. Il faut éviter de trouver à ses dépens le produit qui donne à cette idée une vie normale et puissante, une puissance plus forte que celle que possède le boeuf dans sa tête et dans son cou. Une idée qui vous morcelle le raisonnement à coups de cornes. Voilà ce qu'il faut éviter de trouver. Pour les uns, c'est la femme, pour les autres, comme moi, c'est la musique qui donne de la volonté et du mouvement à cette arrière-pensée. Pour les plus vulgaires, c'est le sang. Le sang est un excellent révélateur de la force inconnue qui travaille le crâne des idiots. (...) Je tue tous les vendredis deux boeufs, deux veaux et trois moutons. Je connais la valeur du sang, ses reflets, son odeur et les idées qui se cognent les unes contre les autres entre les quatre murs de l'abattoir. C'est l'arrière-boutique de la pensée des hommes. Nous possédons tous, très loin dans l'arrière-boutique de notre pensée, un abattoir qui pue. Quelquefois, mais rarement, il sent bon. C'est également parce que nous possédons tous, vous le savez aussi bien que moi, un petit coin pour ranger ce qui reste d'un peu propre en nous-même. Il y a des souvenirs de famille" (il baissa la voix), "les enfants. De temps en temps, j'aime à regarder là-dedans. J'aime à mettre mes mains dans le linge propre et dans les fleurs desséchées qui sentent la tisane. J'ai besoin de fraîcheur dans mes mains quand je reviens de l'abattoir. .. »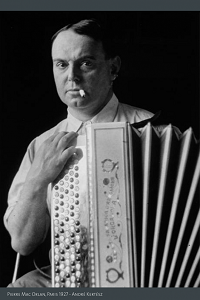 Pierre Mac Orlan (26 februari 1882 – 27 juni 1970)
De Duitse dichter en schrijver Johann Lauremberg werd geboren op 26 februari 1590 in Rostock. Zie ook alle tags voor Johann Lauremberg op dit blog.
Dat Erste Schertz-Gedichte (Fragment)
Vom itzigen Wandel und Maneeren der Minschen
Darvör wold ick tho danck einn kleinen Schimp benehmen
Miner Wolldederin, de sick sunst müste schämen.
Denn wen dat Junckfrewlin leet einen heemlick gahn,
So kond se seggen, »Fi, dat hefft min Swaenke daen,
De sick nicht richtig hölt.« Se konde sick verdrysten,
Wen ick men by er wehr, frie ohne schimp tho vysten.
Doch dat is nichtes werth: ein Minsch geit över all,
Allein dat men nicht weht, wat men sick wünschen schall.
Vör groter Herren Stand wert my Gott wol behöden,
Dat ick ock hen und her mi scholde laten föden,
Vnd prachern vör der Dör, dat kan ick wünschen nicht,
Dat ein is altho hoch, dat ander altho schlicht,
Dat Middel is dat best. Myn wünschent wil ick wenden,
Dat ick möcht einer syn van den twen Middelstenden.
Dat ick schold Kopman syn, mi dünckt dat wehr kein raet,
Ick würd tho sehr braveern, und föhren groten Staet.
Ein Hus ick köpen würd vor Gottsgeldt twe Ducaten,
Dat sülve müst ick den prechtig stafferen laten:
Wen alle Volck den dacht, ick seet in grotem Gut,
So würd ick segn Adieu, und gahn thom Dohr henuth.
Wat hed ick den darvan, als dat ick müst anhören
Van den de mit Vernufft und Ehr den Handel föhren,
»Du bist ein loser Droch, ein lichtferdiger Man,
Dewyl du unsem Ordn sülck Schimp und Spott deist an.«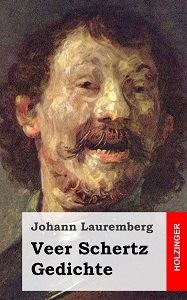 Johann Lauremberg (26 februari 1590 – 28 februari 1658)
Cover
De Faeröische dichter en schrijver Janus Djurhuus werd geboren op 26 februari 1881 in Tórshavn. Zie ook alle tags voor Janus Djurhuus op dit blog.
In the cage
Lonely you sit now songbird of mine,
Sad and listless in bondage,
Fading your music once was so fine,
Nothing to you now the world as you pine,
Songbird of mine,
Stilled by the prison darkness.
Remember your freedom in meadows green,
Sad and listless in bondage,
Remember the hills and the woods you have seen,
Memories of wings that so light have been,
Shadows between
Hide from the silent captive.
Of what are you dreaming now as you rest,
Sad and listless in bondage,
Seeing again the trees you loved best,
Evening song to the sun in the west,
Home to your nest
Freed from the cruel prison.
Vertaald door N. S. Kiernan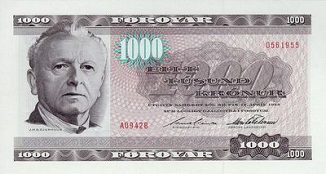 Janus Djurhuus (26 februari 1881 – 31 augustus 1948)
Op een bankbiljet
De Duitse dichter August Thieme werd geboren op 26 februari 1780 in Allstedt. Zie ook alle tags voor August Thieme op dit blog.
Geburtstagsgedicht an Luise
Hör', es mochte doch gescheiter sein,
Daß wir hergereist sind alle beide.
Unterm Vierundsechzigsten der Breite
Schneit' uns jetzt bereits der Winter ein.
Jenes reiche Leben scheint uns jetzt so schal!
Jene Titelgroßen wurden vor uns Zwerge,
Und die wahren Herzensriesen suchen wir im Tal!
Nimmer werd' ich hier vom Neid gebissen,
Nimmer reizt ein Narr mich zum Pasquill,
Denn die Nachbarn wandeln ihren Weg so still,
Haben unterm groben Rock ein fein Gewissen,
Wollen immer, was die. Bibel will ...
Der Stein im Teiche
Und wär' es auch nur Schein,
Daß wir in's Meer der Ewigkeit -- ein Stein --
Versänken ! -- doch mich der Gedank' erheitert
Daß er noch s i n k e n d seinen Kreis erweitert.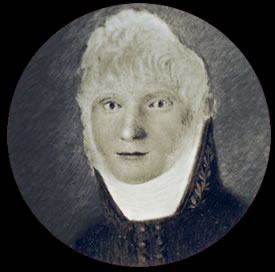 August Thieme (26 februari 1780 – 13 juni 1860)
26-02-2017 om 11:28 geschreven door Romenu

Tags:Ulrike Syha, Elias Annes Borger, Vercors, Pierre Mac Orlan, Janus Djurhuus, Johann Lauremberg, August Thieme, Romenu


25-02-2017

Amin Maalouf, Aldo Busi, Gabriël Smit, Anthony Burgess, Robert Rius, Karl May, Lesja Oekrajinka, Vittoria Colonna
De Libanese (Franstalige) schrijver Amin Maalouf werd geboren in Beiroet, Libanon, op 25 februari 1949. Zie ook alle tags voor Amin Maalouf op dit blog.
Uit: De ontheemden (Vertaald door Marianne Gossije)
"Vaak dachten zijn gesprekspartners dat hij 'een oude vriend' bedoelde. Maar Adam koos zijn woorden niet lichtvaardig. Mourad en hij waren vrienden geweest en daarna waren ze geen vrienden meer. In zijn ogen was 'vroegere vriend' dus de enige juiste woordkeus.
Wanneer hij die benaming gebruikte in haar bijzijn volstond Dolores met een meewarige glimlach. Maar die ochtend glimlachte ze niet.
'Als ik morgen ruzie krijg met mijn zus, wordt ze dan ineens mijn vroegere zus? En mijn broer mijn vroegere broer?'
'Met familie is het anders, dan heb je geen keus …'
'In dit geval heb je ook geen keus. Een jeugdvriend, dat is een aangenomen broer. Je kunt er spijt van hebben dat je hem hebt aangenomen, maar je kunt hem niet ontaannemen.'
Adam had haar omstandig kunnen uitleggen dat bloedbanden van een heel andere orde waren, maar dan had hij zich op glibberig terrein begeven. Per slot van rekening was er tussen hem en zijn vriendin ook geen bloedverwantschap. Hield dat dan in dat zij op een dag ook van elkaar konden vervreemden, al stonden zij elkaar nu nog zo na? En dat als de een de ander aan zijn sterfbed riep, hij een weigering kon krijgen? Alleen al het ter sprake brengen van die mogelijkheid zou onterend geweest zijn. Hij verkoos te zwijgen.
Het had trouwens geen enkele zin om in discussie te gaan. Vroeg of laat zou hij toch moeten toegeven. Hij had redenen genoeg om Mourad van alles en nog wat kwalijk te nemen, om zijn vriendschap met hem op te zeggen en zelfs om hem te 'ontaannemen', ongeacht wat zijn vriendin daarvan vond, maar al die redenen stelden niets meer voor zodra de dood nabij was. Als hij niet naar het ziekbed van zijn vroegere vriend ging, zou hij daar tot zijn laatste snik spijt van hebben.
En dus had hij het reisbureau gebeld om een plaats te reserveren op de eerstvolgende rechtstreekse vlucht – diezelfde dag, 's middags om half zes, met aankomst om elf uur 's avonds. Sneller kon bijna niet."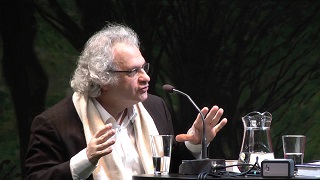 Amin Maalouf (Beiroet, 25 februari 1949)
De Italiaanse schrijver en vertaler Aldo Busi werd geboren op 25 februari 1948 in Montichiari, Brescia. Zie ook alle tags voor Aldo Busi op dit blog.
Uit: Standard Life of a Temporary Pantyhose Salesman (Vertaald door Ercole Guidi)
"And so you're going to stick it up our colleague's ass."
"I demand a «Sir», or you won't hear a word from me."
"And so, sir, you're going to stick it up our colleague's ass, are you mother fag?"
"And not only a «Sir». As soon as I'm out of here I'm filing a complaint with the questura (4) and then right on to the newspapers. Either waste me or leave me be."
"Hear that? nice, our «Signor»..."
"I'm nice, I know. So is your colleague in Naples. You don't throw it up a schmuck's ass. That of the «slur» is an excuse good for a terrone."
The attack had been the best sorcery. Entrance them, in order to avoid a good thrashing in places where the bruises won't show.
It was the submissive who usually came out bashed, for they didn't know how to stick to the rules.
"Don't you know, you mother faggot, that we can lock you up for offence of public official? Or else hold you here as long as we want? Or..."
"Hands off of me! To begin with, don't you ever forget to address me with a «Sir», and you had better call the police station of my home town, so you'll see that I'm clean and I can even make my train.
"Second, to get it up one's ass is not a crime, and if it were I'd be carrying a machine-gun. It's rather a pastime now accessible to everyone, even to the Arma (6).
"Third, I know another colleague of yours, car plate and all, whom one night here in Verona forced me to give him a blowjob at gun point. I'd be compelled to talk, give out his name. And, who knows, it may even turn out he's one of your commanding officers, with wife and kids..."
Angelo loved to hear himself speak; panic created irresistible concatenations at hearing self-evident charms."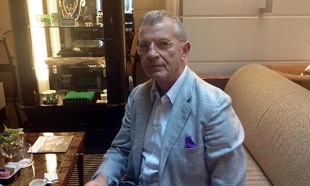 Aldo Busi (Montichiari, 25 februari 1948)
De Nederlandse dichter, essayist, toneelschrijver, vertaler, kunstcriticus, journalist, redacteur en politicus Gabriël Wijnand Smit werd geboren in Utrecht op 25 februari 1910. Zie ook alle tags voor Gabriël Smit op dit blog
Conflict
Voor Vader
Vader, deze woorden zijn geen trots-verwaten weten,
zij zijn de steigerende wil van mijn geslacht;
geen liefdeloosheid, maar de verbeten
kentering van mijn jonge kracht.

Vader, weet je dat de wereld met haar lichtreclame,
voor mij meer spreekt van God dan sterrenpracht?
en dat het starend uitzien vanuit donkere ramen
over drukke avondstraten, mij de stilte bracht?

Vader, helle schreeuwen van sirenen,
grijpend met machtig klauwen in de sterke dag,
doen jou herinneren een verdwenen
bezonkenheid - mij een dageraadslach.

Vader, dit leven is één eindeloos geven,
overdragen, geslacht op geslacht;
een korte innigheid - oneindig-diep beleven -
en dan vervreemding - noodzaak - zonder klacht.

Vader, dit kàn geen troosten zijn, alleen berusten:
dit leven kent slechts de bedwongen pijn.
Maar weet: wij landen beiden aan de zelfde kusten,
en zullen beiden, Vader, eens geroepen zijn. -
Tien sonnetten
III
Gij zijt het, Heer, die alle ding vervult.
Niets is het zonder U, ontzield, verloren
in blind verzuchten, dat Gij niet kunt hooren
omdat het niets dan barre leegte onthult,

leegte en wanhoop, doodgemarteld keeren
naar een waanzinnig opgezweept begin,
dat geen voltooien kent, geen recht, geen zin
dan in één sarrend, radeloos ontberen.

Doch Gij, Verlosser, hebt den nacht gebroken,
den steen gewenteld en het starre donker
verlaten voor uw eeuwig morgenlicht,

uw vuur in alle dingen ons ontstoken,
dat achter hun doorzichtig, stil geflonker
de glorie oplaait van uw vergezicht.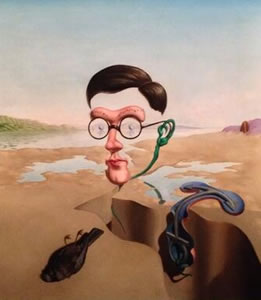 Gabriël Smit (25 februari 1910 – 23 mei 1981)
Portret door J.H. Moesman, 1931
De Britse dichter en schrijver Anthony Burgess werd geboren op 25 februari 1917 in Manchester, Engeland. Zie ook alle tags voor Anthony Burgess op dit blog.
Uit: Napoleon Symphony
"The fucking heat and the flies and scorpions and all this fucking sand....These fucking great swarms of black flies had plenty to drink, which was the sweat on our necks and faces. In a way you could see that a man could laugh at the extremes of the misery of it, stumbling through all this white sand like hot snow, the dried shit in our breeches, and knowing we were marching on on on on only to get cut to pieces with fucking axes and scimitars at the end of it....Once or twice we came to villages, but they were all empty or full of dead that the Bedouin had left to the flies and the ants, and the wells had been filled in with stones....and the only sound was the buzzing of those fucking great black flies....and the sun was like a great round arse shitting fire."
(...)
"Defiling their shadows, infidels, accursed of Allah, with fingernails that are foot-long daggers, with mouths agape like cauldrons full of teeth on the boil, with eyes all fire, shaitans possessed of Iblis, clanking into their wars all linked, like slaves, with iron chains. Murad Bey, the huge, the single-blowed ox-beheader, saw without too much surprise mild-looking pale men dressed in blue, holding guns, drawn up in squares six deep as though in some massed dance depictive of orchard walls. At the corners of the squares were heavy giins and gunners. There did not seem to be many horsemen. Murad said a prayer within, raised his scimitar to heaven and yelled a fierce and holy word. The word was taken up, many thousandfold, and in a kind of gloved thunder the Mamelukes threw themselves on to the infidel right and nearly broke it. But the squares healed themselves at once, and the cavalry of the faithful crashed in three avenging prongs along the fire-spitting avenues between the walls. A great gun uttered earthquake language at them from within a square, and, rearing and cursing the curses of the archangels of Islam on to the uncircumcized, they wheeled and swung towards their protective village of Embabeh. There they encountered certain of the blue-clad infidel horde on the flat roofs of the houses, coughing musket-fire at them. But then disaster sang along their lines from the rear as shell after shell crunched and the Mamelukes roared in panic and burden to the screams of their terrified mounts, to whose ears these noises were new. Their rear dissolving, their retreat cut off, most sought the only way, that of the river. They plunged in, horseless, seeking to swim across to join the inactive horde of Ibrahim, waiting for .action that could now never come. Murad Bey, with such of his horsemen as were left, yelped off inland to Gizeh."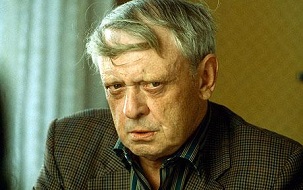 Anthony Burgess (25 februari 1917 – 22 november 1993)


De Franse dichter Robert Rius werd geboren op 25 februari 1914 in Château-Roussillon. Zie ook alle tags voor Robert Rius op dit blog
Uit: Picasso
LE TELEPHONE. - Je suis un cercueil qui sert de cible.
LE MANNEQUIN.- Ex-premier mannequin de l'entourage de l'impératrice ! (il agite une cloche … Le silence se fait). Veuillez, s'il vous plaît, regagner votre place. Le jour est proche.
LA PATINETTE. - Ma mère m'a fait trottinette. Des enfants m'ont cassée. Picasso m'a fait grue ! …
Picasso se lève, sort lentement de la pièce où le bruit de cette conversation s'estompe et s'éteint au fur et à mesure que le bruit de ses pas décroît.
Le jour se lève.
Picasso est maintenant dans la rue. Il relève sur les trottoirs les dessins d'enfants abandonnés par la nuit.
Puis il revient et s'endort. Il continue le rêve des objets et des enfants.
L'herbe sans couture
L'étincelle n'a duré
que l'espace d'une tempête ensevelie
en travail de minuit
Le regard de ta vie
frappe
les murailles de lumière
Noir
rayon de chair
appelé au destin de vivre
du croupissement onirique
dans le coffret satiné de ma dernière nuit
Ma vie de plaisirs entomologiques
a vu le fond des labyrinthes
villes entières cantharides
les fontaines jaillissent pendant vos amours
Mais les horloges mâchent tous les passants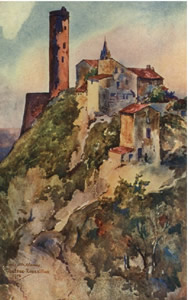 Robert Rius (25 februari 1914 - 21 juli 1944)
Château-Roussillon op een oud schilderij
De Duitse schrijver Karl May werd geboren op 25 februari 1842 in Hohenstein-Ernstthal. Zie ook alle tags voor Karl May op dit blog.
Uit: Winnetou
"Ein Greenhorn notiert sich achthundert Indianerausdrücke, und wenn er dem ersten Roten begegnet, so bemerkt er, daß er diese Notizen im letzten Couvert nach Hause geschickt und dafür den Brief aufgehoben hat. Ein Greenhorn kauft Schießpulver, und wenn er den ersten Schuß tun will, erkennt er, daß man ihm gemahlene Holzkohle gegeben hat. Ein Greenhorn hat zehn Jahre lang Astronomie studiert, kann aber ebenso lang den gestirnten Himmel angucken, ohne zu wissen, wie viel Uhr es ist. Ein Greenhorn steckt das Bowiemesser so in den Gürtel, daß er, wenn er sich bückt, sich die Klinge in den Schenkel sticht. Ein Greenhorn macht im wilden Westen ein so starkes Lagerfeuer, daß es baumhoch emporlodert, und wundert sich dann, wenn er von den Indianern entdeckt und erschossen worden ist, darüber, daß sie ihn haben finden können. Ein Greenhorn ist eben ein Greenhorn – – und ein solches Greenhorn war damals auch ich.
Aber man denke ja nicht etwa, daß ich die Überzeugung oder auch nur die Ahnung gehabt hätte, daß diese kränkende Bezeichnung auf mich passe! O nein, denn es ist ja eben die hervorragendste Eigentümlichkeit jedes Greenhorns, eher alle andern Menschen, aber nur nicht sich selbst für "grün" zu halten.
Ich glaubte ganz im Gegenteile, ein außerordentlich kluger und erfahrener Mensch zu sein; hatte ich doch, so was man zu sagen pflegt, studiert und nie vor einem Examen Angst gehabt! Daß dann das Leben die eigentliche und richtige Hochschule ist, deren Schüler täglich und stündlich geprüft werden und vor der Vorsehung zu bestehen haben, daran wollte mein jugendlicher Sinn damals nicht denken. Unerquickliche Verhältnisse in der Heimat und ein, ich möchte sagen, angeborener Tatendrang hatten mich über den Ozean nach den Vereinigten Staaten getrieben, wo die Bedingungen für das Fortkommen eines strebsamen jungen Menschen damals weit bessere und günstigere waren als heutzutage."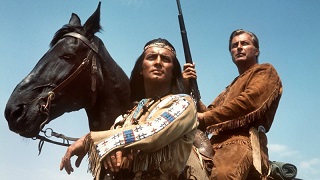 Karl May (25 februari 1842 – 30 maart 1912)
Pierre Brice als Winnetou en Lex Barker als Old Shatterhand in de Winnetou-films, 1962-1968
De Oekraïense dichteres, schrijfster en vertaalster Lesja Oekrajinka werd geboren op 25 februari 1871 in Novograd-Volynsky. Zie ook alle tags voor Lesja Oekrajinka op dit blog.
Hoffnung
Kenn weder die Freiheit noch Freude und Glück,
Im Herzen blieb mir nur die Hoffnung zurück.
Die Heimat noch einmal wiederzusehen,
Wo Winde und Stürme die Hüttenumwehen,
Zu sehen den Dneper durchbrausen die Ferne –
Ach, leben und sterben möcht' ich dort so gerne, –
Die Steppen zu sehen, der Trauben Geranke
Und dort auch zu denken den letzten Gedanken.
Kenn weder die Freiheit noch Freunde und Glück,
Im Herzen blieb mir nur die Hoffnung zurück.
Sonett
Fantasie, du zaubervolle Macht,
bautest auf die Welt aus leeren Fernen,
gabst Gefühl den seelenlosen Sternen,
und erwecktest Tote aus der Nacht.
Führst die Wellen, und sie folgten gerne –
an dich wend' ich mich in meiner Schmach,
sage, Wundervolle, wie man's macht,
dass den Menschen leicht sei, wie man's lerne.
Wie erneut man, sag, die alte Welt,
was der Gleichgültigen Herz erhellt?
Sag, wie weckt man den Verstand der Toren,
wo den Tag man findet, der verloren,
wie man denen helfe, die verzagen.
Sag: Wie soll das Unglück man ertragen?
Vertaald door Yaroslava Black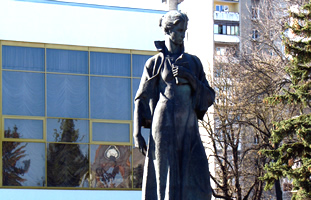 Lesja Oekrajinka (25 februari 1871 – 1 augustus 1913)
Monument in Loetsk
Onafhankelijk van geboortedata
De Italiaanse dichteres Vittoria Colonna werd in april 1490 in Marino, bij Rome, geboren. Zie ook alle tags voor Vittoria Colonna op dit blog.
Sonnet
O WHEN the tender breeze and my sweet light
Made beautiful the day and pure and clear
The air, by paths secure in daring flight
I sought to raise myself on wings from here.

The glory disappeared, and early ways
Perforce I then abandoned and am sore
Troubled, for through dark skies and wildering maze
A friendly, guiding flame doth shine no more.
Lost is the vigour that my wings did raise,
And the desire, that hope despiseth, grown
Helpless, in vain, in vain doth lift its gaze;
I tarry here below for, mortal pain
Defeating, I still live but loveless, lone,
The while thought soareth where my Sun doth reign.
Vertaald door Lorna de Lucchi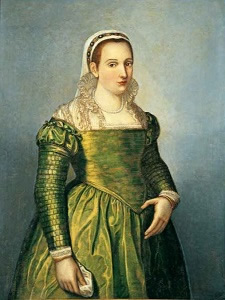 Vittoria Colonna (april 1492 – 25 februari 1547)
Portret door Girolamo Muziano. 16e eeuw
Zie voor nog meer schrijvers van de 25e februari ook mijn vorige blog van vandaag.
25-02-2017 om 12:11 geschreven door Romenu

Tags:Amin Maalouf, Aldo Busi, Gabriël Smit, Anthony Burgess, Robert Rius, Karl May, Lesja Oekrajinka, Vittoria Colonna, Romenu



Franz Xaver Kroetz, Gérard Bessette, Mary Chase, Karl Wilhelm Ramler, Friedrich von Spee, Carlo Goldoni, Quirinus Kuhlmann
De Duitse dichter, schrijver, regisseur en acteur Franz Xaver Kroetz werd geboren op 25 februari 1946 in München. Zie ook alle tags voor Franz Xaver Kroetz op dit blog.
Welle
Etz is vobei,
daßi Reiter war,
und i gä nimma
auf vier Eisn.
As Roß gäd zum Metzga,
da Summa aa.
Aso gäd ois hoam,
und i gä mid.
Bloß mei Kind
raunzt »Baba drong«
und i hebs ummanand,
bis eischlaft.
Da Herrgod hodma
a kranks Pferd gem
und a gsunds Dirndl.
Am Deife ware vafoin,
dade mi beklong.
De Nachd hodda Angsd
an Garaus gmacht.
Finsta muaß sei,
wenne mi seng muaß.
Iwaseng
koname
grod am Dog.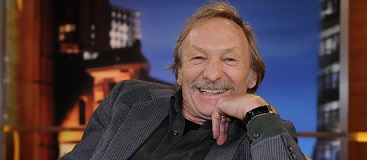 Franz Xaver Kroetz (München, 25 februari 1946)
De Canadese schrijver Gérard Bessette werd geboren op 25 februari 1920 in Sainte-Anne-de-Sabrevois, Quebec. Zie ook alle tags voor Gérard Bessette op dit blog.
Uit: La Bagarre
"Bouboule nourrissait une haine féroce contre les trustards en général et la Compagnie de Transport en particulier, et il proférait contre eux, de sa petite voix calme, sans un geste, sans un tressaillcmcnt, des violences à faire se pâmer d'aise un communiste.
Comme il avait entendu la remarque de Bill sur le goudron, il s'empressa d'enchaîner
R'marque ben c'que j'te dzis, Bill : si ça contsinue, ils vont les emplir de marde, nos chârs, pis ils vont nous faire netteyer ça avec note langue.
Du goudron, ça entre dans l'bois, ça enfonce creux, t'a pas idée, serpent…!
Pis v'là-t-y pas que c'maudit râleux de fiche-cul de Lc'vêquc, v'là-t-y pas qu'il vient me dire que c'est pas assez net ! Il faudrait, mon cher, passer un mal chié comme ça dans l'moulin à viande
Tout en parlant de sa petite voix calme, Bouboule ouvrait sa boîte à lunch et disposait soigneusement ses sandwiches devant lui.
J'te dzis, moé, continua-HI, j'te dis que si ça continue, ils vont remplir nos chârs de marde!
Ouais ! dit Lebeuf, tu viendras tout de même pas me dire que la compagnie s'amuse à jeter du goudron dans les tramways pour le plaisir de la chose.
Ils en sont ben capables, ronchonna Bouboulc, ça me surprendrait pas &ne miette. Ils en sont ben...
Coute donc, interrompit Bill qui avait enfin réussi à se débarrasser d'un de ses sandwiches, 'coutc donc, c'L'beuf, tu jases què'qucfois avec l'inspecteur, toue', c'est-y vrai qu'on va p'tête ben striker?"
De nouveaux balayeurs entraient peu à peu et s'installaient sur les banquettes. Bouboule cessa de manger.
On va striker?
H'ai lu ça dans un bout de journal qui traînait, expliqua Bill. Il paraît que ça se brasse.
Comment ! Tu lis les journaux à c't'heure '? Je pensais que ton pére t'avait pas montré à lire!
C'était le caissier qui venait de passer sa grosse tête chauve par le guichet."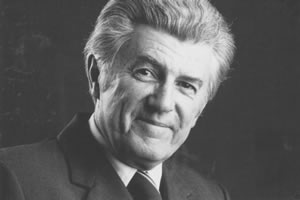 Gérard Bessette (25 februari 1920 – 21 februari 2005)
De Amerikaanse schrijfster Mary Chase werd geboren op 25 februari 1907 in Denver, Colorado. Zie ook alle tags voor Mary Chase op dit blog.
Uit: Harvey
"ELWOOD answers the phone. (Note: If you do this monologue, bring a cell phone to use. Also place HARVEY in an actual chair nearby.)
ELWOOD: (To HARVEY.) Excuse me a moment. I have to answer the phone. Make yourself comfortable. (In Phone.) Hello. No, you've got the wrong number. But how are you anyway? This is Elwood P. Dowd speaking. (Listens) I'll do? Why, thank you, dear. And what is your name, my dear? (To HARVEY.) It's a Miss Elsie Greenawalt. (In phone.)And how are you today, Miss Greenawalt? (Listens) Yes, that does sound like an offer too good to pass up. (To HARVEY.) Harvey, I can get the Ladies Home journal, Good Housekeeping, and the Open Road for Boys for just pennies a day . (In phone.) It sounds good, Miss Greenawalt. (Listens to HARVEY, who has clearly interrupted, and then speaks in the phone.) And Harvey says it sounds good to him, too. Yes, two subscriptions, please. Mail everything to this address—343 Temple Drive. And I do hope I'll have the pleasure of meeting you face to face someday. (Listens, and then to HARVEY.) She says she'd like to meet me. (In phone.) When? (Listens.) When would you like to meet me? Why not right now? My sister seems to be having a few friends in, and we would consider it an hour if you would join us. The same address as the magazine subscriptions'. I hope to see you in a few minutes. Goodbye, my dear. (Hangs up.) She's coming right over. Harvey, don't you think you and I better go freshen up? (Exits the way he came in. As soon as he's gone, MYRTLE escorts ETHEL in.)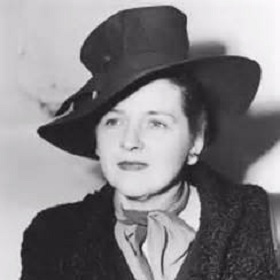 Mary Chase (25 februari 1907 – 20 oktober 1981)
De Duitse jezuïet en dichter Friedrich von Spee werd op 25 februari 1591 in Kaiserswerth bij Düsseldorf geboren. Zie ook alle tags voor Friedrich von Spee op dit blog.
Trutz-Nachtigal
1.
Wan Morgenröt sich zieret
Mitt zartern Rosenglantz,
Vnd gar sich dan verlieret
Der Nächtlich Sternentantz:
Gleich lüstet mich spatziren
Jn grünen LorberWald,
Alda dan Musiciren
Die pfeifflein mannigfalt.
2.
Die Flügelreiche Schaaren,
Das FederBürschlein zart
Jn süssem Schlag erfahren
Noch kunst, noch athem spart:
Mitt Schnäblein wolgeschliffen
Erklingens wunder fein,
Vnd frisch in Lufften schiffen
Die schöne Mütterlein.
3.
Der grüne Wald ertönet
Von krausem Vogelsang;
Mitt Stauden stoltz gekrönet
Die Krufften geben klang:
Die Bächlein krumb geflochten
Auch lieblich stimmen ein,
Von Steinlein angefochten
Gar süßlich sausen drein.
4.
Die sanffte Wind in Lufften
Auch ihre Flügel schwach
An händen, Füß, vnd Hufften
Erschüttlen mitt gemach:
Da sausen gleich an bäumen
Die findgerührte Zweig,
Zur Music sich nitt säumen;
O woll der süssen Streich!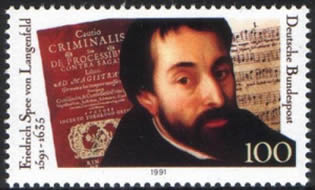 Friedrich von Spee (25 februari 1591 – 7 augustus 1635)
Postzegel bij zijn 400e geboortedag in 1991
De Duitse dichter en filosoof Karl Wilhelm Rạmler werd geboren in Kolberg op 25 februari 1725. Zie ook alle tags voor Karl Wilhelm Ramler op dit blog.

Das Ewige
Das Ewige ist stille,
laut die Vergänglichkeit,
schweigend geht Gottes Wille
über den Erdenstreit.

Der Fuchs und die Trauben
Ein Fuchs, der auf die Beute ging,
fand einen Weinstock, der voll schwerer Trauben
an einer hohen Mauer hing.
Sie schienen ihm ein köstlich Ding,
allein beschwerlich abzuklauben.
Er schlich umher, den nächsten Zugang auszuspäh'n.
Umsonst! Kein Sprung war abzuseh'n.
Sich selbst nicht vor dem Trupp der Vögel zu beschämen,
der auf den Bäumen saß, kehrt er sich um und spricht
und zieht dabei verächtlich das Gesicht:
»Was soll ich mir viel Mühe geben?
Sie sind ja herb und taugen nicht.«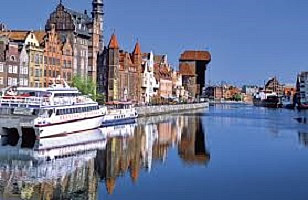 Karl Wilhelm Rạmler (25 februari 1725 – 11 april 1798)
Kolberg
De Italiaanse toneelschrijver Carlo Goldoni werd geboren in Venetië op 25 februari 1707. Zie ook alle tags voor Carlo Goldoni op dit blog.
Uit:Der Diener zweier Herren
"DOKTOR- Hier haben sie meine Hand - es bleibt dabei. Sie schlagen ein.
PANDOLFO. Es bleibt dabei. - Heute Verlobung und morgen Hochzeit. Unser junges Volk ist so ineinander verliebt, daß sie uns gern die weitläufigen Vorbereitungen und Zeremonien schenken werden. - Sie sollen Zeuge sein, alter Krugvaterl
TEBALDO- Viel Ehre!
PANDOLFO- Man kann wohl sagen, hier hat der Himmel seine Hand im Spiele gehabt. Ohne den plötzlichen Tod des jungen Rasponi wären wir wohl nie Schwäger geworden.
DOKTOR. Accidit in puncto - TEBALDO. Was? der junge Rasponi ist tot?
PANDOLFO- Tot! - Er ist ermordet worden - in einer Gesellschaft wilder junger Leute - der Liebhaber seiner Schwester, den er nicht leiden konnte, war auch dabei. Ich weiß die eigentliche Geschichte nicht; aber tot ist er.
TEBALDO- Der arme brave junge Mensch!
PANDOLFO- Haben Sie ihn gekannt?
TEBALDO- Wie das Mutterfäßchen in meinem Keller. Ich habe vier Jahre in Turin gewirtschaftet, und er war mein täglicher Gast. Ich hab' auch seine Schwester gekannt, ein prächtiges Mädchen! nur zu männlich erzogen. Sie trieb alle Übungen ihres Bruders. - Wer hätte das denken sollen!"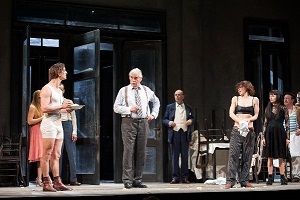 Carlo Goldoni (25 februari 1707 – 6 februari 1793)
Scene uit een opvoering in Wenen, 2016
De Duitse dichter en mysticus Quirinus Kuhlmann werd geboren op 25 februari 1651 in Breslau. Zie ook alle tags voor Quirinus Kuhlmann op dit blog.
Uit: Der Kühlpsalter
Der 2. Gesang
1
Erbarme dich, Heiligstgerechter Gott!
Ach wende weg den schongedräuten Todt!
Las mich doch nicht so kläglich untergehn!
Hilf, Jesus, hilf! wer kan vor dir bestehn?
2.
Schau, Vater, her auf meine Trauernacht!
Das Hertze bebt! di matte Lippe schmacht!
O herbes Weh! Es klagt mich alles an!
Ach, Jesus, ach! was habe ich gethan?
3.
Dort öffnet sich das schwartze Teufelhaus!
Abscheulich Ort! Ich werde Asch und graus!
Welch schwermen hegt di grause Höllenschaar?
Komm, Jesus, komm! Es nahet di Gefahr!

Quirinus Kuhlmann (25 februari 1651 – 4 oktober 1689)
Cover
25-02-2017 om 12:09 geschreven door Romenu

Tags:Franz Xaver Kroetz, Gérard Bessette, Mary Chase, Karl Wilhelm Ramler, Friedrich von Spee, Carlo Goldoni, Quirinus Kuhlmann, Romenu



Karel Toman
De Tsjechische dichter, journalist en vertaler Karel Toman werd geboren 25 februari 1877 in Kokovice. Toman bezocht het gymnasium in Slaný en later het aartsbisschoppelijk seminarie in Příbram. Hij begon aan een studie rechten, maar brak deze af, ging werken als bediende in de archieven van de Nationale Assemblee, verhuisde naar Wenen, en reisde door Duitsland, Engeland, Frankrijk en Nederland. Zijn poëtische carrière begon in de literaire kring Moderne Revue rond Arnošt Procházka, Jiří Karásek ze Lvovic, Karel Hlaváček, František Gellner, Stanislav Kostka Neumann, Jiří Mahen, Fráňa Šrámek, Rudolf Těsnohlídek en Viktor Dyk. In 1917 werd hij redacteur van de krant Národní listy. Hij publiceerde ook in andere tijdschriften. Na de Eerste Wereldoorlog werkteToman met de Lidové noviny samen. Toman werd lid van de Tsjechische democratische literaire beweging en wordt gerekend tot de groep van de anarchistische rebellen. Als dichter debuteerde hij op 1 februari 1895 in het Moravische tijdschrift Niva. Hij beschreef de hedendaagse maatschappij met het oog op de socialistische beweging, de conflicten van mensen die hun traditionele omgeving verlaten, rebelleren tegen de maatschappij, lijden in de oorlog, of aan een onbeantwoorde liefde.
April
A joyous springtide shower of rain
And God's first rainbow o'er the countryside!
The sower lays the seed-cloth down
And trustfully
Paces the soil where he has sown.
Though frosts may come, yet shall the sacred tilth
Be never marred.
For its one statute is to burgeon and to thrive,
To thrive though storm and sleet befall,
Defying all.
The worthy grandsires warm them by the chimney-side
And ancient wisdom, ancient ways they ponder o'er
And ancient weather-lore.

Vertaald door P. Selver
September
My brother has finished his ploughing, unharnessed the horses;
and now, in the gathering darkness
has quietly laid his head on the mane of his comrade
smoothing the neck; and begins to listen
to the voice of the country around him.

Far away sound the bells for the peaceful Eve of the Festival.
Through chill evening air arises the prayer of the villagers,
and the soul of the earth is in song: all anguish and faith and sorrow
are blended in one great hymn, and are soaring
up to the eternal skies.

Wenceslas, Holy one,
do not leave it to die into silence
for ourselves, or for men hereafter.
Vertaald door O. Elton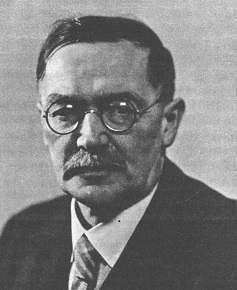 Karel Toman (25 februari 1877 - 12 juni 1946)
25-02-2017 om 00:00 geschreven door Romenu

Tags:Karel Toman, Romenu


24-02-2017

Leon de Winter, Alain Mabanckou, George Moore, Erich Loest, Herman Maas, Luc Verbeke, Wilhelm Grimm, Friedrich Spielhagen, Jacques Presser
De Nederlandse schrijver Leon de Winter werd geboren in 's-Hertogenbosch op 24 februari 1954. Zie ook alle tags voor Leon de Winter op dit blog.
Uit: Geronimo (Vertaald door Hanni Ehlers)
"Usama bin Laden lebte fünf Jahre lang hinter den Mauern seines Verstecks, lautet die offizielle Geschichte.
Das ist unrichtig. Er ist nachts regelmäßig ins Freie gegangen.
Auch am frühen Morgen des 11.September 2010 – acht Monate vor Operation Neptune Spear - schlüpfte er aus seinem Haus und fuhr das Moped aus dem Lagerraum. Wie üblich steuerte er ein Lebensmittelgeschäft an, das nie die Türen schloss.
ln Abbottabad, Pakistan, war es Viertel nach zwei in der Nacht, und JBL - so die vom amerikanischen Geheimdienst für ihn benutzre Abkürzung, die seine jüngste Braut, Amal, ihm auch manchmal hcrausfordcrnd ins Ohr flüstcrte: »UBL, mein Scheich, kommst du?« - war ein glücklicher Mensch.
Jetzt bloß keine übereilten Schritte tun, sagte er sich.
Er durfte sich nicht von dem wunderbaren Gedanken verleiten lassen, dass er morgen schon erreichen konnte, worauf er dreißig Jahre lang hingearbeitet hatte; länger noch, eigentlich sein ganzes Leben lang, seit er das Licht der Welt erblickt hatte. Das Blatt würde sich wenden. Geduld, dachte er, Geduld. Es wäre dumm, wenn er seinen Trumpf nach Jahren der Isolation und der Rückschläge nun Hals über Kopf ausspielen würde. Mit dem, was er jetzt wusste, war er in der Lage, seine Gegner schachmatt zu setzen.
Allah belohnte seinen Glauben und seine Demut. Ihm war eine Waffe geschenkt worden, vor der sich niemand schützen konnte.
UBL hätte seine Freude am liebsten laut herausgeschrien und den stillen Straßen und schlafenden Häusern zugerufen: Ich weiß es, ich weiß es, ich habe es entdeckt, ich weiß, was niemand weiß! Grinsend fuhr er auf seinem klapprigen Moped dahin und dachte: Es ist wahr, um. wird sich die Welt wieder gefügig machen!"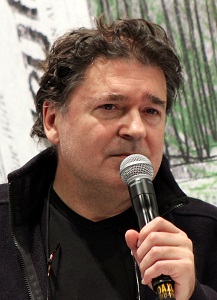 Leon de Winter ('s-Hertogenbosch, 24 februari 1954)
De Duitse schrijver Erich Loest werd geboren op 24 februari 1926 in Mittweida. Zie ook alle tags voor Erich Loest op dit blog.
Uit: Jungen die übrigblieben
"Vor drei Tagen hatten Uhlig und Gietzel die Worte »Zeithain, Hauptlager« zum ersten Mal gelesen. Sie standen auf dem lange und nicht gerade sehnsüchtig erwarteten Einziehungsbefehl: »Sie haben sich am 3. Juni 44, bis 18 Uhr, in Zeithain über Riesa. Hauptlager einzufinden ...!« Diese Zettel waren eines Tages dagewesen und hatten eine jähe Änderung im täglichen Einerlei hervorgerufen. Telefonanruf in der Schule, überstürzter Abschied von den Lehrern und den letzten wenigen Schülern der Klasse. Gespielte Schadenfreude der Väter (»Zeithain, da könnt ihr was erleben!«)' durch die Besorgnis hindurchklang, zwei Tage wilden Trubels, ausgefüllt mit wichtigen Verrichtungen, Abschied hier und da. Schließlich eine Bahnfahrt mit unklaren, gemischten Gefühlen.
Dort war also Zeithain. Im Schatten schirmförmiger Kiefern glänzten die 'I'eerdächer nackter Ziegelbauten.Sie waren niedrig, dunkelrot und unfreundlich. Nur wo die Straße den geflickten Lattenzaun traf . boten ein weißes Haus und eine Säule dem Auge einige Abwechslung.
Die Sonne brannte über die graugelbe Landschaft.
Links vor dem Hauptlager dehnte sich eine Fläche, besetzt mit allerlei Dingen, die wohl mit dem Militärdienst zusammenhingen. Künstliche Hecken, zerbrochene Mauern und niedrige Zäune, hölzerne Giebel imaginärer Häuschen, buntbemalte quadratische Scheiben mit Soldatenkögfen in der Mitte. Figuren aus Pappe und kleine Flugzeuge auf hohen Stangen gaben der Ebene ein eigenartiges Aussehen. Aber man würde ja wohl noch lernen, wozu das alles da war.
Uhlig kam, zwei Eisenbahnstunden weit, aus Chemnitz. Er trug die kurze schwarze Hose der Hitlerjugend mit dem dazugehörigen Koppel, ein blaukariertes Hemd und breitgetretene Halbschuhe ohne Strümpfe. Die Haare hatte er sich am Tage vorher noch etwas kürzer schneiden lassen. als er sie ohnehin schon getragen hatte. »Nur nicht auffallen«' hatte ihm sein Vater immer wieder gesagt. »Immer schön in der Mitte, nicht zu schnell und nicht zu langsam. Wenn du am ersten Tage auffällst, hängst du die ganze Zeit!« Und so war auch sein immerhin noch etwas ziviler Haarschnitt gefallen."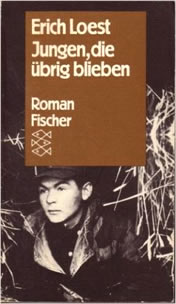 Erich Loest (24 februari 1926 - 12 september 2013)
Cover
De Congolese dichter en schrijver Alain Mabanckou werd geboren op 24 februari 1966 in Congo-Brazzaville (Frans Congo). Zie ook alle tags voor Alain Mabanckou op dit blog.
Uit:Petit Piment
«Tout avait débuté à cette époque où, adolescent, je m'interrogeais sur le nom que m'avait attribué Papa Moupelo, le prêtre de l'orphelinat de Loango : Tokumisa Nzambe po Mose yamoyindo abotami namboka ya Bakoko. Ce long patronyme signifie en lingala « Rendons grâce à Dieu, le Moïse noir est né sur la terre des ancêtres », et il est encore gravé sur mon acte de naissance...
Papa Moupelo était un personnage à part, sans doute l'un de ceux qui m'avaient le plus marqué pendant les années que j'avais passées dans cet orphelinat. Haut comme trois pommes, il chaussait des Salamander à grosses semelles – nous les appelions des «chaussures à étages» – et portait de larges boubous blancs qu'il se procurait auprès des commerçants ouest-africains du Grand Marché de Pointe-Noire. Il ressemblait alors à un épouvantail de champ de maïs, en particulier au moment où il traversait la cour centrale et que les vents secouaient les filaos qui entouraient l'enceinte de l'orphelinat.
Chaque week-end nous attendions son arrivée avec impatience et l'applaudissions dès que nous apercevions sa vieille 4L dont le moteur, disions-nous, souffrait de tuberculose chronique. Le prêtre se débattait pour se garer dans la cour, reprenait cinq à six fois sa manœuvre alors que n'importe quel chauffard se serait parqué au même endroit les yeux fermés. Ce n'était pas par plaisir qu'il livrait cette bataille grotesque: c'était parce qu'il souhaitait, se justifiait-il, que « la tête de la voiture regarde déjà vers la sortie » et qu'il n'ait pas à se compliquer l'existence deux heures plus tard lorsqu'il regagnerait Diosso, la localité où il résidait, à une dizaine de kilomètres de Loango...
Une fois que nous étions à l'intérieur du local mis à sa disposition par l'institution juste en face des bâtiments qui nous servaient de salles de classe, nous formions un cercle autour de lui tandis qu'il nous distribuait des feuillets sur lesquels nous découvrions les paroles de la chanson à apprendre. Un vacarme traversait aussitôt la pièce car nous avions pour la plupart du mal à nous habituer au vocabulaire précieux de ce lingala tiré des livres écrits par les missionnaires européens et dans lesquels ces derniers avaient recueilli nos croyances, nos légendes, nos contes et nos chants des temps immémoriaux."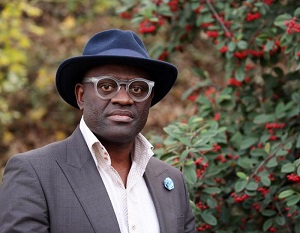 Alain Mabanckou (Congo-Brazzaville, 24 februari 1966)
De Ierse schrijver en kunstcriticus George Augustus Moore werd geboren op 24 februari 1852 in Ballyglass. Zie ook alle tags voor George Moore op dit blog.
Uit: The Untilled Field (A Letter To Rome)
"Ireland was passing away. In five-and-twenty years, if some great change did not take place, Ireland would be a Protestant country. "There is no one in this parish except myself who has a decent house to live in," he murmured; and then an idea broke suddenly in his mind. The Greek priests were married. They had been allowed to retain their wives in order to avoid a schism. Rome had always known how to adapt herself to circumstances, and there was no doubt that if Rome knew Ireland's need of children Rome would consider the revocation of the decree — the clergy must marry.
He walked very slowly, and looking through the peat stacks he saw St. Peter's rising above a rim of pearl-coloured mountains, and before he was aware of it he had begun to consider how he might write a letter to Rome. Was it not a fact that celibacy had only been made obligatory in Ireland in the twelfth century?
When he returned home, his housekeeper was anxious to hear about James Murdoch, but the priest sat possessed by the thought of Ireland becoming a Protestant country; and he had not moved out of his chair when the servant came in with his tea. He drank his tea mechanically, and walked up and down the room, and it was a long time before he took up his knitting. But that evening he could not knit, and he laid the stocking aside so that he might think.
Of what good would his letter be? A letter from a poor parish priest asking that one of the most ancient decrees should be revoked! The Pope's secretary would pitch his letter into the waste paper basket. The Pope would be only told of its contents! The cardinals are men whose thoughts move up and down certain narrow ways, clever men no doubt, but clever men are often the dupes of conventions. All men who live in the world accept the conventions as truths. And the idea of this change in ecclesiastical law had come to him because he lived in a waste bog."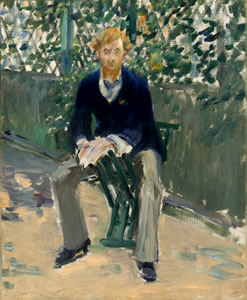 George Moore (24 februari 1852 – 20 januari 1933)
George Moore in de tuin van de kustenaar door Edouard Manet, ca. 1879
De Nederlandse schrijver en journalist Herman Hubertus Joannes (Herman) Maas werd geboren in Venray op 24 februari 1877. Zie ook alle tags voor Herman Maas op dit blog.
Uit: Verstooteling
"Floortje Belmans was als jong meisje een knap postuurtje met een frisch-mooi gezichtje. Door haar natuurlijke bevalligheid en zuivere lijfbelijning had zij de aandacht getrokken van den burgemeester, sedert zij uit haar stadschen dienst thuis was. Nauwelijks vijftien jaren oud, had zij in de stad een dienst gevonden als kindermeisje. Zij was er vier jaren gebleven, van den eenen dienst in den anderen gegaan. Daarna moest zij een tijdje thuis komen, omdat haar moeder aan het sukkelen was geraakt. Maar zoodra zij gemist kon worden, zou ze toch weer een nieuwen dienst zoeken. Altijd thuis blijven was niet mogelijk; als ze allebei gezond waren, hadden haar ouders haar niet thuis noodig. En nu zij eenmaal van-huis-weg gewend was, beviel haar dat ook heel wat beter dan altijd bij vader en moeder, die maar met moeite konden rondkomen, en haar met dagelijksch gezeur over haar kleeding de stemming aanhoudend vergemelijkten.
Van vijftien tot negentien jaar had haar lichaam zich heel voordeelig ontwikkeld. De snit van haar kleeren deed haar gevulde slankheid goed uitkomen. Met wat coquetterie, omdat zij wist daarmee de meisjes van het dorp de oogen uit te steken, hield zij haar rok op, dat het om de beenen lichtzwaaiende witte onderrokje met volant, de dunne zwarte kousen, die de beenen vast omstrakten, en de kleine nauw-passende knoopschoentjes met verlakte puntjes, zichtbaar bleven, zooals zij dat van de stadsche dames had afgezien. 't Haar deed zij ook volgens de stadsche mode. Dat stond haar zoo goed, zei haar meesteres. En zij zelf zei het ook, als zij voor den spiegel stond.
Zóó zag de burgemeester haar en was dadelijk verliefd op haar mooie, lenige jongheid. Lekkerbekkend gretigden zijn oogen op haar gestalte aan. De blankheid van haar gelaat wekte zijn begeerte op en haar frisch-roode snoetje deed hem watertanden."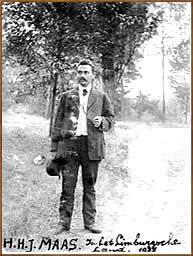 Herman Maas (24 februari 1877 - 27 januari 1958)
De Vlaamse dichter en schrijver Luc Verbeke werd geboren in Wakken op 24 februari 1924. Zie ook alle tags voor Luc Verbeke op dit blog.
Reis
Het landschap vloeit voorbij
in sneeuw en ijs,
in rook
en wolken waterdamp.
De naakte bomen snellen aan
en vluchten ijlings weg
van alle waan ontdaan.
En dode palen
spannen draden
op en neer
tussen mijn heengaan
en mijn wederkeer.

Langs velden,
wit of vaal,
langs vaarten,
met water als staal,
langs huizen,
samen eenzaam,
schuiven mijn ogen,
met alle dingen gemeenzaam,
achter het spiegelglas
van het raam.

Geluiden denderen onder mij door.
De wielen halen zich op aan hun spoor:
een suizen en schuifelen
van ijzer en wind,
tot de avond valt
en de nacht begint,
en de stad met zijn vuur
en opwindend licht
mij plots beangst
voor het naderend uur
van het einde der reis.

Heer,
na de laatste witte winter,
aan de rode halte
van de donkre dood,
genees mij
van de vrees
voor wat mij van dit leven scheidt
en nog zijn laatste luister is.
Laat mij van doem en duisternis
voorgoed bevrijd,
volmaakt gelukkig
in Uw Licht geborgen zijn
en eeuwig met U licht zijn
in Uw zonneschijn.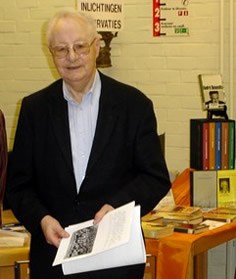 Luc Verbeke (24 februari 1924 – 30 september 2013)
De Duitse schrijver en taalwetenschapper Wilhelm Karl Grimm werd geboren in Hanau op 24 februari 1786. Zie ook alle tags voor Wilhelm Grimm op dit blog.
Uit: Hänsel und Gretel
"Vor einem großen Walde wohnte ein armer Holzhacker, der hatte nichts zu beißen und zu brechen, und kaum das tägliche Brod für seine Frau und seine zwei Kinder, Hänsel und Gretel. Einmal konnte er auch das nicht mehr schaffen, und wußte sich nicht zu helfen in seiner Noth. Wie er Abends vor Sorge sich im Bett herumwälzte, da sagte seine Frau zu ihm: »höre Mann, morgen früh nimm die beiden Kinder, gieb jedem noch ein Stückchen Brod, dann führ sie hinaus in den Wald, mitten inne, wo er am dicksten ist, da mach ihnen ein Feuer an, und dann geh weg und laß sie dort, wir können sie nicht länger ernähren.« »Nein Frau, sagte der Mann, das kann ich nicht über mein Herz bringen, meine eigenen lieben Kinder zu den wilden Thieren zu führen, die sie bald in dem Wald zerreißen würden.« »Wenn du das nicht thust, sprach die Frau, so müssen wir alle miteinander Hungers sterben;« da ließ sie ihm keine Ruhe, bis er Ja sagte.
Die zwei Kinder waren auch noch wach von Hunger, und hatten alles gehört, was die Mutter zum Vater gesagt hatte. Gretel dachte, nun ist es um mich geschehen und fing erbärmlich an zu weinen, Hänsel aber sprach: »sey still, Gretel, und gräm dich nicht, ich will uns helfen.« Damit stieg er auf, zog sein Röcklein an, machte die Unterthüre auf und schlich hinaus. Da schien der Mond hell und die weißen Rieselsteine glänzten wie lauter Batzen. Hänsel bückte sich und machte sich sein ganz Rocktäschlein voll davon, so viel nur hinein wollten, dann ging er zurück ins Haus: »tröste dich, Gretel, und schlaf nur ruhig,« legte sich wieder ins Bett und schlief ein.
Morgens früh, ehe die Sonne noch aufgegangen war, kam die Mutter und weckte sie alle beide: »steht auf, ihr Kinder, wir wollen in den Wald gehen, da habt ihr jedes ein Stücklein Brod, aber haltets zu Rathe und hebts euch für den Mittag auf.« Gretel nahm das Brod unter die Schürze, weil Hänsel die Steine in der Tasche hatte, dann machten sie sich auf den Weg in den Wald hinein. Wie sie ein Weilchen gegangen waren, stand Hänsel still und guckte nach dem Haus zurück, bald darauf wieder und immer wieder. Der Vater sprach: »Hänsel, was guckst du zurück und hältst dich auf, hab Acht und marschir zu.«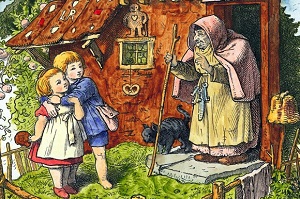 Wilhelm Grimm (24 februari 1786 – 16 december 1859)
Illustratie door Ludwig Richer, 1853
De Duitse schrijver Friedrich Spielhagen werd geboren op 24 februari 1829 in Magdeburg. Zie ook alle tags voor Friedrich Spielhagen op dit blog.
Uit: Sturmflut
"Sonst hatte er, meinte Else, nicht viel, was ihn besonders ausgezeichnet hätte. Und Else sagte sich, daß sie den Mann in einer größeren Gesellschaft schwerlich beachtet, sicherlich nicht beobachtet, vielleicht nicht einmal gesehen haben würde und daß, wenn sie ihn heute im Laufe des Tages zahllose Male angesehen und recht eigentlich studiert hatte, dies doch nur in dem Umstande seinen Grund haben konnte, daß nicht gar viel zu sehen, zu beobachten und zu studieren gewesen war.
Ihr Skizzenbuch, in dem sie eben blätterte, bewies es. Das sollte ein Stück Hafen von Stettin sein – es gehört viel Phantasie dazu, um daraus klug zu werden, meinte Else. – Dies hier ist besser herausgekommen: die flachen Wiesen, die Kühe, die Leuchtbake, dahinter glattes Wasser mit ein paar Segeln; abermals ein Wiesenstreifen – endlich in der Ferne das Meer. – Auch der Mann am Steuer ist nicht übel: Er hat still genug gehalten. – Aber der Unermüdliche ist schrecklich mißraten: die reine Karikatur! Das kommt davon, wenn man immer in Bewegung ist! Endlich! Nur fünf Minuten, Herr So und So! Das kann wirklich gut werden – die Stellung ist vortrefflich!
Else hielt das Buch in einiger Entfernung, um ihre Skizze als Bild zu sehen: Sie war höchlichst zufrieden. – Da sieht man, daß ich doch etwas zustande bringen kann, wenn ich mit Liebe arbeite, sagte sie bei sich und notierte unter das Bild: Der Unermüdliche. Mit Liebe. 26. August 72. E. v. W.
Während die junge Dame so eifrig die Züge und die Gestalt des jungen Mannes auf das Papier zu bringen suchte, hatte auch ihr Bild vor seiner Seele gestanden. Und da war es ganz dasselbe, ob er die Augen schloß oder offen hielt: Er sah sie immer gleich deutlich und immer gleich anmutig und entzückend: Jetzt in dem Moment bei der Abfahrt von Stettin, als der Vater sie dem Herrn Präsidenten vorstellte und sie sich so zierlich verneigte; – dann, wie sie mit den beiden Herren frühstückte und so fröhlich lachte und das Glas an den Mund führte; – und wie sie oben auf dem Laufbrette neben dem Kapitän stand und der Wind die Kleider so fest an die schlanke Gestalt drückte und den grauen Schleier wie eine Flagge hinter ihr her peitschte. – "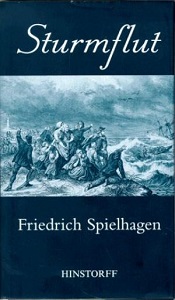 Friedrich Spielhagen (24 februari 1829 – 25 februari 1911)
Cover
De Nederlandse historicus, schrijver en dichter Jacques (Jacob) Presser werd geboren in Amsterdam op 24 februari 1899. Zie ook alle tags voor Jacques Presser op dit blog.
Uit: Ondergang
"Het gezicht op de 'J.P. Coen', die 'langzaam en statig, getrokken door enkele sleepboten door het Noordzeekanaal gleed' , deed bij zeer velen een hoop opleven, die slechts plaats maakte voor des te groter verbittering, toen ook deze hoop ijdel bleek. Wie zal het loven en bieden kunnen schilderen van diegenen, die in elk geval nog de kans kregen, dat aan de haven te doen? Is het waar, dat mensen duizenden, tienduizenden hebben geofferd, dat zij met sieraden, met paarlen hebben betaald? En hoevelen dankten hun leven aan onbaatzuchtige hulp, zonder vergoeding, tegen geringe vergoeding? Hoevelen verloren het niet door het ook hier zo begrijpelijke en noodlottige tekort aan enige organisatie? Zeer velen werden naar Velzerbeek en elders gestuurd en kregen de zee niet of nauwelijks te zien. Is het misschien (ook) zo te verklaren, dat zij in IJmuiden, waar de commandant de havenwerken moest laten springen, te veel in de weg liepen? Later op de dag lukte het vrij velen toch weer, het water te bereiken, Joden en niet- Joden (want die laatsten waren er ook). Niet iedereen vertrok toen tenslotte; dr. I.H.J. Vos (een bekende Joodse notabele en liberaal politicus) zette op 14 mei, ' 10 minuten voor 20 uur', zijn vrouw en twee zoons op de boot naar Engeland, waar de laatsten nog woonachtig zijn. Zelf bleef hij in Nederland achter, omdat hij dat als zijn plicht beschouwde.
Het drama van IJmuiden. Het is te begrijpen, dat na de oorlog met smart en verbittering hierover geschreven is, dat er onwil, tegenwerking en erger verondersteld is bij verantwoordelijke autoriteiten en hun minderen. De schrijver van dit boek beschikt niet over overtuigende bewijzen daarvoor."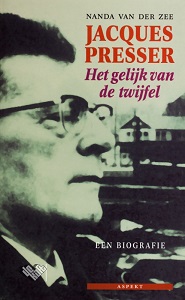 Jacques Presser (24 februari 1899 - 30 april 1970)
Cover biografie
Zie voor nog meer schrijvers van de 24e februari ook mijn blog van 24 februari 2015 en ook mijn blog van 24 februari 2013 deel 1 en deel 2 en eveneens deel 3.
24-02-2017 om 18:32 geschreven door Romenu

Tags:Leon de Winter, Alain Mabanckou, George Moore, Erich Loest, Herman Maas, Luc Verbeke, Wilhelm Grimm, Friedrich Spielhagen, Jacques Presser, Romenu


23-02-2017

César Aira, Ljoedmila Oelitskaja, Robert Gray, Jef Geeraerts, Bernard Cornwell, Toon Kortooms, Erich Kästner, Sonya Hartnett, Maxim Februari
De Argentijnse schrijver en vertaler César Aira werd geboren op 23 februari 1949 in Coronel Pringles. Zie ook alle tags voor César Aira op dit blog.
Uit: Hoe ik een non werd (Vertaald door Adri Boon)
"Mijn vader had zich er zo op verheugd me blij te kunnen maken, en dat was zo ongewoon voor hem, een afstandelijke, driftige man zonder merkbare zachtaardige kanten, dat het niet aangrijpen van zo'n gelegenheid me misdadig leek. Even overwoog ik zelfs, hoe vreselijk de gedachte ook, het hele ijsje op te eten, alleen om hem een plezier te doen. Het was een kuipje, het kleinste, voor kleine kinderen, maar het kwam me voor als een ton.
Ik weet niet of mijn heldhaftigheid zoiets zou kunnen opbrengen maar ik kon die niet eens op de proef stellen. De eerste hap had mijn gezicht onwillekeurig van walging doen vertrekken, en dat kon hem onmogelijk zijn ontgaan. Het was haast een overdreven grimas, de fysiologische reactie gepaard gaande met een psychische component van teleurstelling, angst en de tragische droefenis zelfs wat dit soort genoegens betreft mijn vader niet te kunnen volgen. Pogen dat te verbergen zou dwaas zijn geweest; zelfs op dit moment zou het onmogelijk zijn, want die grimas is niet meer van mijn gezicht verdwenen.
'Wat is er?'
In zijn toon school meteen al alles wat erna kwam.
In normale omstandigheden zouden tranen me hebben verhinderd hem antwoord te geven. Ik huilde altijd heel snel, zoals veel hypergevoelige kinderen. Maar een oprisping van die vreselijke smaak, die was weggegleden naar mijn keel en nu als een zweepslag terugkwam, bezorgde me een schok.
'Gggh…'
'Wat is er?'
'Het is… vies.'
'Het is wat?'
'Vies!' gilde ik wanhopig.
'Vind je het ijsje niet lekker?'
Ik herinnerde me dat hij onderweg, naast andere dingen die aangename verwachtingen schiepen, had gezegd: 'Ik ben benieuwd of je ijs lekker vindt.' Uiteraard in de veronderstelling dat ik het lekker zou vinden. Welk kind vindt ijs nou niet lekker?"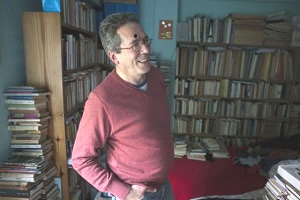 César Aira (Coronel Pringles, 23 februari 1949)

De Russische schrijfster Ljoedmila Jevgenjevna Oelitskaja werd geboren in Davlenkanovo, Basjkirostan, op 23 februari 1943. Zie ook alle tags voor Ljoedmila Oelitskaja op dit blog.
Uit:The Big Green Tent (Vertaald door Polly Gannon)
"Contrary to his regular school, at music school everyone sang the praises of Sanya. In his second year there, he played Grieg at his recital with a skill that few fifth-year students could muster. The small stature of the performer was also touching. At eight years old he was mistaken for a preschooler, and at twelve he looked like he was eight. For this reason, they dubbed him Gnome at his regular school. And the nickname was not an affectionate one; they made fun of him mercilessly. Sanya consciously avoided Ilya, not so much because of his teasing—which was not directed at Sanya, but which sometimes grazed him nonetheless—but because of their humiliating difference in size.
Mikha was the one who brought Sanya and Ilya together when he appeared in their midst in the fifth grade. His arrival was greeted with delight. A classic redhead, he was the ideal target for gibes.
His head was shaved bare, except for a crooked, reddish-gold tuft in front. He had translucent magenta-colored ears that stuck out from the sides of his head like sails; but they were in the wrong place, too close to his cheeks, somehow. He had milky white skin and freckles, and his eyes even had an orangey hue. As if all that weren't enough, he was bespectacled, and a Jew, to boot.
The first time Mikha got beaten up was on the first day of school. The beating, which took place in the bathroom during recess, was a mild one—just a formality, to give him something to think about. It wasn't even Murygin and Mutyukin who did it—they had better things to do—but their sidekicks and underlings. Mikha stoically took what was coming to him, then opened his book bag to take out a handkerchief and wipe away his snot. At that moment, a kitten squirmed out of the bag. The other boys grabbed the kitten and started tossing it back and forth. Just then, Ilya, the tallest boy in the class, walked in. He managed to intercept the kitten in midair, over the heads of the makeshift volleyball team, when the bell sounded, putting an end to the game."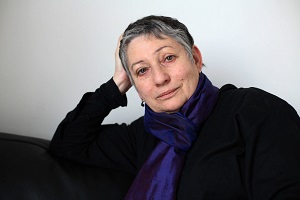 Ljoedmila Oelitskaja (Davlenkanovo, 23 februari 1943)
De Australische dichter Robert Gray werd geboren op 23 februari 1945 in Port Macquarie. Zie ook alle tags voor Robert Gray op dit blog.
In Departing Light (Fragment)
We sit and listen to the bird-song, which is like wandering lines
of wet paint –
it is like an abstract expressionist at work, his flourishes and
then
the touches
barely there,
and is going on all over the stretched sky.
If I read aloud skimmingly from the newspaper, she immediately falls asleep.
I stroke her face and she wakes
and looking at me intently she says something like, 'That was
a nice stick.' In our sitting about
she has also said, relevant of nothing, 'The desert is a tongue.'
'A red tongue?'
'That's right, it's a
it's a sort of
you know – it's a – it's a long
motor car.'
When I told her I might go to Cambridge for a time, she said to me, 'Cambridge
is a very old seat of learning. Be sure –'
but it became too much –
'be sure
of the short Christmas flowers.' I get dizzy,
nauseous,
when I try to think about what is happening inside her head. I keep her
out there for hours, propping her
straight, as
she dozes, and drifts into waking; away from the stench and
the screams of the ward. The worst
of all this, for me, is that despite such talk, now is the most peace
I've known her to have. She reminisces,
momentarily, thinking that I am one of her long-dead
brothers. 'Didn't we have some fun
on those horses, when we were kids?' she'll say, giving
her thigh a little slap. Alzheimer's
is nirvana, in her case.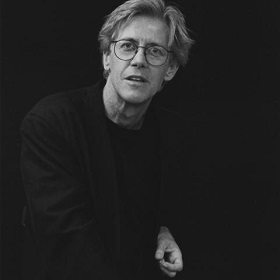 Robert Gray (Port Macquarie, 23 februari 1945)
De Vlaamse schrijver Jef Geeraerts werd geboren op 23 februari 1930 in Antwerpen. Zie ook alle tags voor Jef Geeraerts op dit blog.
Uit: Gangreen 1 / Black Venus
"…ik had toen, gelukkig maar. een ijzeren kofier vol boeken bij me en als ik niet op jacht ging of als het stortregende' lag ik op mijn veldbed, naakt. nerveus, onzeker en soms. als de wind plotseling opstak, sprong ik zwetend van angst naar buiten en keek omhoog, naar de zwarte muur van lianen, dode takken, bladeren zwammen, slangen, spinnen. zestig meter of hoger boven mij ergens aan vastgehaakt om me eenmaal te verpletteren, als alles tijdens een onweer los zou schieten terwijl ik naast die vrouw lag als een boa of een groene leguaan en dan rookte ik hele dagen, verdoofd, amorf. geen mens en las en liet me drijven op de trage uren van eten, slapen, de avond voelen nakomen en dus beginnen te denken aan wat we tijdens de nacht zouden spelen en ze heette Marie-Jeanne en ze was erg lief, speels als een antiloope, en jong en mooi. o zo mooi en ze lachte veel en praatte honderduit en ze had gave tanden als een kudde ooien die opkomen uit het wed en ze had de haren in lange dunne knoetjes gebonden als de antennes van een weersattelíet en ze had dichte krulletjes op haar venusberg en stevige schaamlipjes en een koele spannende kont onder het dunne katoentje en na de eerste trage, allesomvattende, de wereld begrenzende kus, één gretige zuignap, was haar clitoris een bolletje kwik dat steeds maar de top van mijn middelvinger trachtte te ontsnappen en na drie nachten kende ze grondig alles wat veel later zogenaamd ervaren vrouwen verheugd zou doen opkijken en haar vader, een beschaafde stille timmerman(hij heette niet Jozef, maar Cyprien), was erg opgetogen over deze verhouding en in plaats van aan de weg te arbeiden zoals het zijn plicht was, ging hij op jacht voor zijn nieuwe schoonzoon…"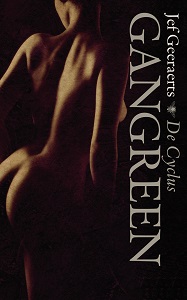 Jef Geeraerts (23 februari 1930 – 11 mei 2015)
Cover
De Britse schrijver Bernard Cornwell werd geboren op 23 februari 1944 in Londen. Zie ook alle tags voor Bernard Cornwell op dit blog.
Uit: The Pagan Lord
"There is a way of battle. In the end the shield walls must meet and the slaughter will begin and one side will prevail and the other will be beaten down in a welter of butchery, but before the blades clash and before the shields crash, men must summon the nerve to make the charge. The two sides stare at each other, they taunt and insult each other. The young fools of each army will prance ahead of the wall and challenge their enemy to single combat, they will boast of the widows they plan to make and of the orphans who will weep for their fathers' deaths. And the young fools fight and half of them will die, and the other half strut their bloody victory, but there is still no true victory because the shield walls have not met. And still the waiting goes on. Some men vomit with fear, others sing, some pray, but then at last one side will advance. It is usually a slow advance. Men crouch behind their shields, knowing that spears, axes and arrows will greet them before the shields slam together, and only when they are close, really close, does the attacker charge. Then there is a great bellow of noise, a roar of anger and fear, and the shields meet like thunder and the big blades fall and the swords stab and the shrieks fill the sky as the two shield walls fight to the death. That is the way of battle.
And Cnut broke it.
It began in the usual way. My shield wall stood at the very edge of the ford which was no more than twenty paces across. We were on the western bank, Cnut's men were arriving from the east and, as they reached the crossroads, they dismounted. Boys took the horses and led them to a pasture while the warriors unslung their shields and looked for their battle-companions. They were arriving in groups. It was plain they had hurried and were strung out along the road, but their numbers grew swiftly. They gathered some five hundred paces from us where they formed a swine-head. I had expected that.
'Confident bastards,' Finan muttered.
'Wouldn't you be?'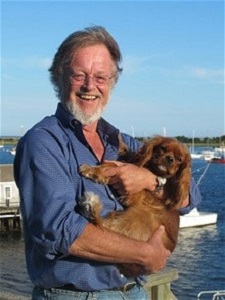 Bernard Cornwell (Londen, 23 februari 1944)
De Nederlandse schrijver Toon Kortooms werd op 23 februari 1916 in Deurne geboren. Zie ook alle tags voor Toon Kortooms op dit blog.
Uit: Beekman en Beekman
'Wat is 't, Hendrik?' vroegen de gebroeders.
'Stik,' zei Hendrik.
Dat was nou echt onredelijk! Zij meenden het zo goed, zij hadden zelfs daarnet een warme genegenheid voor Van Ham gevoeld, toen hij zijn leven voor hen in de waagschaal stelde.
'Wij konden er niks aan doen. 't Was d'n Haas zijn schuld,' zeiden de gebroeders deemoedig.
'Stik,' gromde Hendrik weer.
En ja, daar had hij beet! Hij viste aan het uiteinde van zijn stuk boonstaak een vormloos voorwerp uit het water. Hij greep het in zijn hand en sloeg er eerst de modder af. Toen wrong hij het vocht eruit en bracht dan een beetje perspectief in het ding. Kijk, dachten de gebroeders, dat is zijn pet geweest. Er kwam weinig van terecht, zo weinig zelfs dat Hendrik het hoofddeksel tussen duim en wijsvinger nam en het terug in het kanaal zwierde. Toen toog hij brullend op huis aan.
'Wij zullen ervoor moeten boeten,' zeiden de gebroeders tegen elkander.
Hun vermoeden was echter voorlopig ongegrond. Wantvader en moeder Van Ham waren niet flauw gevallen. Dat zijn Friezen nooit, zegt men.
'Het zal je eigen schuld wel zijn,' zei de oude Van Ham in zijn onvervalst noordelijk dialect, dat door Hendrik nog juist op het randje af verstaan werd, daar hij op school dat Brabants had aangeleerd.
Hendrik brulde.
'Zwijg stil!' zei de boer. Het had toch waarachtig niks om het lijf. Noem eens één jongen in deze streken, die niet een paar keer in zijn jeugd het kanaal in duvelde! Dat hoorde erbij. Het zou dwaasheid zijn: in Peelland, en niet af en toe je buik vol veenwater!"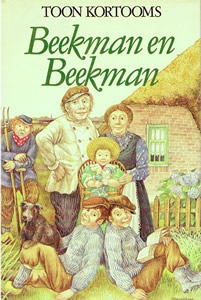 Toon Kortooms (23 februari 1916 – 5 februari 1999)
Cover
De Duitse schrijver, dichter en cabaretier Erich Kästner werd geboren in Dresden op 23 februari 1899. Zie ook alle tags voor Erich Kästner op dit blog.
Der März
Sonne lag krank im Bett.
Sitzt nun am Ofen.
Liest, was gewesen ist.
Liest Katastrophen.
Springflut und Havarie,
Sturm und Lawinen, -
gibt es denn niemals Ruh
drunten bei ihnen.
Schaut den Kalender an.
Steht drauf: "Es werde!"
Greift nach dem Opernglas.
Blickt auf die Erde.
Schnee vom vergangenen Jahr
blieb nicht der gleiche.
Liegt wie ein Bettbezug
klein auf der Bleiche.
Winter macht Inventur.
Will sich verändern.
Schrieb auf ein Angebot
aus andern Ländern.
Mustert im Fortgehn noch
Weiden und Erlen.
Kätzchen blühn silbergrau.
Schimmern wie Perlen.
In Baum und Krume regt
sich's allenthalben.
Radio meldet schon
Störche und Schwalben.
Schneeglöckchen ahnen nun,
was sie bedeuten.
Wenn Du die Augen schließt,
hörst Du sie läuten.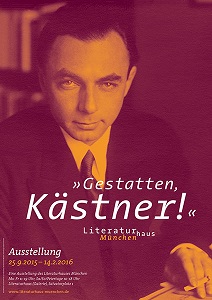 Erich Kästner (23 februari 1899 - 29 juli 1974)
Affiche voor een tentoonstelling in München
De Australische schrijfster Sonya Hartnett werd geboren op 23 februari 1968 in Box Hill, Melbourne. Zie ook alle tags voor Sonya Hartnett op dit blog.
Uit: Of A Boy
"The youngster's had rounded the first corner, a right turn, when they were seen again. This witness, a woman shaking crumbs from her kitchen mat, also recognised them, having walked on countless occasions past the Metfords' picket-fenced front yard, where the children often played. She saw that the eldest girl, ten-year-old Veronica, was holding her brother's hand. The girl's pale hair caught the light, a flag of sunshine down her spine; the boy's blue shadow yearned out from his feet, lean and gangle-limbed. The middle child, Zoe, wandered behind her siblings, lashing a eucalypt switch through the air. Following her was a man, fair, quite tall, thin. He wore his lank hair fashionably long. The witness assumed the man was with the children, for he walked just a step behind.
Two corners later, the Metfords were seen for a third time. The frenzied barking of a terrier made its owner look up from a crossword. Through a window he saw the children step uneasily onto the nature strip, putting distance between themselves and the unfenced canine. He saw the older girl say something to the small ones, stern and reasuring. The children kept to the grass, Veronica shepherding her brother protectively, until they were beyond sight of the house. The dog did not chase them, but gave a final militant bark. It trotted across the nature strip and sniffed the footprints in the weeds. There were other smells that must be investigated too. The owner watched until his pet returned satisfied to the veranda, resuming its vigil. This witness would insist that at no time while he was looking into the street did he see a man of any description trailing the three children."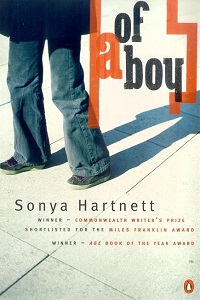 Sonya Hartnett (Box Hill, 23 februari 1968)
Cover
De Nederlandse schrijver, filosoof en columnist Maxim Februari (eig. M. Drenth) werd geboren in Coevorden op 23 februari 1963. Zie ook alle tags voor Maxim Februari op dit blog en eveneens mijn blog van 23 februari 2012.
Uit:Nawoord bij Franz Kafka, Verzameld werk
"Je hoort wel eens zeggen dat Kafka zijn roem voor een deel te danken heeft aan de grappige klank van zijn naam. Zo'n kwieke trochee met zulke krachtige k-klanken. Hoe kun je die ooit vergeten? Maar ook die naam blijkt al te zijn geoccupeerd door zijn vader en wordt door Kafka graag aan hem afgestaan. Zelf, schrijft hij, is hij namelijk niet echt een Kafka. Hij aardt meer naar zijn moeder, die Löwy heet, en uit een schroomvallige familie stamt. Jij, daarentegen, schrijft hij, jij bent 'een echte Kafka wat betreft kracht, gezondheid, eetlust, stemvolume, welbespraaktheid, zelfvoldaanheid, zelfverzekerdheid, uithoudingsvermogen, tegenwoordigheid van geest, mensenkennis, een zekere gulheid, natuurlijk ook met alle bij die deugden horende zwakheden, waartoe je temperament en je driftbuien je drijven.'
Het is al met geen imposant beeld dat Franz Kafka hier van zijn eigen leven schetst. In de brief aan zijn vader ontbreekt de zwarte humor die het vluchten, wegduiken en sterven in zijn overige werk zoveel wranger en indrukwekkender maakt. Als je de brief gebruikt als aanknopingspunt om de rest van zijn werk autobiografisch te lezen, gaat dan ook veel teloor van de spot die Franz Kafka op de wereld loslaat. Op het moment dat je zijn werk stikt persoonlijk gaat zien, en niet als het commentaar van een superieure geest die de wereld tot in de diepste krochten en kieren doorziet, kan het gebeuren dat de neuroses van de schrijver op je overslaan en dat je naar adem begint te snakken. Zoveel angst, zo weinig licht en lucht!
Nu zijn er wel goede redenen om de autobiografie over de romans en verhalen heen te leggen en te kijken of het allemaal past. Je kunt gemakkelijk zinnen uit zijn proza koppelen aan beschrijvingen van zijn leven. Zijn vader is inderdaad precies die redeloze tiran, 'de hoogste instantie', die Franz Kafka steeds weer in zijn werk laat terugkeren. Hermann Kafka vergelijkt de vrienden van zijn zoon met ongedierte - daarin herken je de eerste zin uit De gedaanteverwisseling: 'Toen Gregor Samsa op een morgen uit onrustige dromen ontwaakte, ontdekte hij dat hij in zijn bed in een monsterachtig ongedierte was veranderd."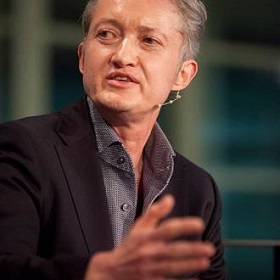 Maxim Februari (Coevorden, 23 februari 1963)
Zie voor nog meer schrijvers van de 23e februari ook mijn blog van 23 februari 2015 en ook mijn blog van 23 februari 2014 deel 2 en eveneens deel 3.
23-02-2017 om 18:54 geschreven door Romenu

Tags:César Aira, Ljoedmila Oelitskaja, Robert Gray, Jef Geeraerts, Bernard Cornwell, Toon Kortooms, Erich Kästner, Sonya Hartnett, Maxim Februari, Franz Kafka, Romenu



Jo Ypma
De Nederlandse schrijfster Johanna Margaretha Wela (Jo) Ypma werd geboren in Haastrecht op 23 februari 1908. Zij groeide op in Haastrecht in een milieu waar de protestantse mystiek van de Zuid-Hollandse polders goed merkbaar was, onder andere via haar grootmoeder die bij het gezin in huis woonde. Ze was de dochter van een hoofdonderwijzer. Ze kreeg een voor haar tijd en milieu vooruitstrevende opvoeding en ging bijvoorbeeld met haar vader naar de Rotterdamse Cineac voor films en wereldnieuws. Ze kreeg een opleiding tot onderwijzeres aan de normaalschool in Zetten, maar ze heeft nooit voor de klas gestaan. Ze ging verhalen schrijven. Haar eerste verhalen werden gepubliceerd in De Rotterdammer, een Rotterdams dagblad dat later zou worden opgenomen in het dagblad Trouw. Ze werd op grond van die publicaties gevraagd de persoonlijke redactrice van Colijn te worden, wat ze deed. In 1937 verhuisde ze naar Zeist. Ze werd de secretaresse van Roel Houwink, de eindredacteur van het christelijk-literaire tijdschrift Opwaartsche wegen en ontmoette langs die weg veel christelijke literatoren als Klaas Heeroma, Wilma Vermaat, Anne de Vries, Klaas Norel, Henk van Randwijk, Kees Rijnsdorp, Willem de Mérode, Rie van Rossum en Gerrit Achterberg. In 1940 keerde ze met haar man Karel van Dorp, die dichter was, terug naar Haastrecht. Samen met haar man heeft ze in de oorlog verzetswerk gedaan. Ze was een "recalcitrante protestant". Haar eerste roman heette "Boven de polder de hemel" (1938), een soort 'boerenroman'. Ze schreef in een mengeling van dialect en algemeen beschaafd Nederlands, net als bijvoorbeeld Herman de Man.
Uit: Miet van Dijk
- En zal de Here Jezus op de bruiloft magge komme, want der bin der zat, die in de kerk trouwe, maar die het Opperwezen niet bij hun bruiloft uitnodige.
Ik kin je vrijer, meid, hij is een dooie christen, en ik mot zegge, hij is dood voor de dood, maar omdat jij ok geen asie leve in je hebt en niet weet wat een Hemansziel is, die nog kerme kin, is dat zo erg niet. Jullie zulle wel goed van leve zijn, maar je mot gekind weze, meid, je mot gekind weze, want nou lijkent het allegaar prachtig en is ter geen vuiltje an de lucht, maar je mot maar is voor de dood komme te staan, zoas je moeder, en dan komt het ter op an, dan mot je meer wete en meer bevinding hebbe, dan mot je niet allenig kinne zegge, dat je naar de kerk gegaan bin, want daar kin een dooje zondaar ook kom me, maar dan mot je gekind en doorgeleid zijn. Je moeder het verstand van kerme, maar die mist de terugstuitende daad, maar jij, ja meid, ik mot mijn eige vrijmake, jij bin zo dood as een pier. En wou ie dan in de hemel komme, bij het volkie?
(…)
Eentonig dreunt de stem van Klaas Geneuchelijk.
- We onderwinden ons om tot je te komen, hoewel we van ons eigen niks niemendal hebbe dan een hoop vodden en todden om bij te brengen.
- En wij, die wurmpjes zijn, hebbe niet met al in te brenge, als dat we door je eeuwig welbehagen es gearresteerd benne geworden, en nou bij tijen en ogenblikkies een liettie op ons weggie moge komme te zien, als je ons weer met woretjes uit je lieve waarheid wil komme heiligen aan onze zielen. Zo heb je je dienstknecht, die nou tot je roept, bepaald bij de waarheid, dat je de jonge dochter, die hier als Martha bezig is met veel dienens... - Miet maakt een onwillekeurige beweging - nou tot een Maria zal laten worden. En dan heb je je knecht erbij bepaald dat deze maagd hem tot een echtvriendin zal worden, want toen hij vanmorgen uit zijn legerstede verrees, kreeg hij het versie van den psalmist waarin de koning komt te zingen, dat de echtvriendin zal bloeien... Miet ziet plotseling, dat Klaas Geneuchelijk tussen de kieren van zijn oogleden naar haar kijkt.
Hij weet dat ik hier sta, dien onterik, denkt ze.
- En Here, toen het uwe dienstknecht zijn kniegies geboge, en gevroege, of ie nog een tekentje wou geve, wie die echtvriendin mocht weze, want het is een stap, Here, een stap die een zondaar van zijn eige niet kin doen, zonder dat tie geleid wordt... en toen ik vanmiddag bij deze broeder en zuster was, en deze Martha het volkie zag dienen, toen heb je mijn bepaald dat deze een uitverkoren vat is.
Miet huivert ervan. Zulke praat doen, as je bidt! Dat is spotten, dat is gruwelijk spotten en hij doet het, omdat hij weet dat ik hier sta."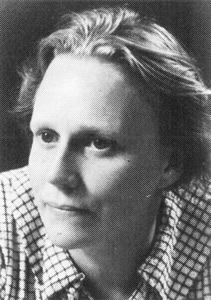 Jo Ypma (23 februari 1908 - 19 februari 1986)
23-02-2017 om 00:00 geschreven door Romenu

Tags:Jo Ypma, Romenu


22-02-2017

Arnon Grunberg, Rob Schouten, Ruben van Gogh, Paul van Ostaijen, Hugo Ball, Danilo Kis, Sean O'Faolain, Ishmael Reed, Edna St. Vincent Millay
De Nederlandse schrijver Arnon Grunberg werd geboren in Amsterdam op 22 februari 1971. Zie ook alle tags voor Arnon Grunberg op dit blog.
Uit: Moedervlekken
"Kadoke wil aanbellen, maar het gras doet hem aarzelen. Hij pakt de tuinslang en begint de voortuin water te geven, de bomen, de planten, het gazon. De zoon die, zoals dat van hem werd verwacht, psychiater is geworden verzorgt de tuin. Vroeger speelde hij weleens badminton met zijn vader in de voortuin. Die tijd is voorbij, er wordt nu voornamelijk naar het gras gekeken als naar een vertrouwd en toch nog altijd mooi schilderij. Het heeft al bijna tien dagen niet geregend, op het gras zijn gele plekken ontstaan. Jarenlang is het hier goed onderhouden, met liefde is aan deze tuin gewerkt, in elk geval met een volharding en een verantwoordelijkheidsgevoel die niet van liefde te onderscheiden zijn. Doorzettingsvermogen is ook liefde – de weigering om op te geven, de weerzin om te verliezen, om te sterven, allemaal vormen van liefde. Tragisch dat een korte periode van droogte zo'n ravage aanricht.
Het is vroeg in de ochtend maar nu al warm. Een buurvrouw staart naar hem, maar Kadoke doet alsof hij haar niet ziet. Er is niets merkwaardigs aan dit tafereel: de zoon geeft de verdorde tuin water, de goede zoon, de zich om alles en nog wat bekommerende zoon, de zoon die leeft opdat anderen niet hoeven te sterven.
Maar hij kan zich nu juist niet om alles bekommeren, of beter gezegd: zijn zorg leidt niet altijd tot het gewenste resultaat. Dát is het probleem. Hij heeft de meisjes instructies gegeven, sommige heeft hij in het Engels opgeschreven en in de keuken op een kast gehangen en terwijl hij het gras water geeft, begint hij zich af te vragen waarom zijn simpele instructies niet zijn opgevolgd. 'Please, water the garden when the lawn is dry'; zo moeilijk is dat toch niet te begrijpen? De jonge vrouwen die zijn moeder verzorgen kunnen best tussendoor de tuin besproeien. Zo intensief hoeft moeder ook weer niet in de gaten te worden gehouden, dat er geen tijd meer is voor het gras.
Kadoke weet wie hij is: Otto Kadoke, kalm, toegewijd maar niet té empathisch, dat is slecht voor de kalmte, slecht voor de behandeling, de arts moet niet te nabij komen. De nadruk ligt op de derde lettergreep, het is Kadoké, maar als mensen zijn naam verkeerd uitspreken corrigeert hij hen niet. Wat is een naam? Hooguit een geschiedenis waartoe je je moet verhouden. Ze mogen hem ook 'dokter' noemen. Officiële papieren ondertekent hij met O. Kadoke."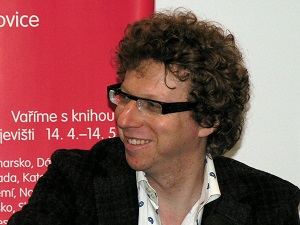 Arnon Grunberg (Amsterdam, 22 februari 1971)
De Nederlandse schrijver, dichter, literatuurcriticus en columnist Rob Schouten werd geboren in Hilversum op 22 februari 1954. Zie ook alle tags voor Rob Schouten op dit blog.
Vroeger
Lang geleden, maar wel na de oorlog
- Want die ken ik slechts van horen zeuren -,
Die tijd die heette toen het heden nog,
Kon het navolgende octaaf gebeuren:

'De huizen klappertandden met hun deuren,
In elke hoek zat een ontstellende Moloch
Jongens van mijn leeftijd te verscheuren
En aan mijn bed waakte een krom gedrocht.

Sliep ik bij toeval in, dan kwamen de Harpijen
Om elk tot bloedens toe met mij te vrijen
En 's ochtends knaagde een enorme beverrat

Aan alles wat ik op mijn lever had',
Omdat ik met het geld voor de collecte
Mijn potje voor dichtbundels spekte.
In Paradisum
Prima bedenksel is het hoofd
en verre van gevangenis:
gedachten lopen in en uit,
over de balustraden hangen
oude en dierbare momenten,
nu eens geprononceerd en geurig
dan weer verzadigd achterover.
Alles heel smaakvol ingericht
met de geschiedenis der mensheid,
en praktisch ook: opdrachten komen binnen
en worden uitgevoerd, instincten stompen af
en groeien aan. Geen flauw idee
wanneer het maar eens afgelopen moet zijn.

Daar is net iets acht-, negenjarige gaande,
een dichtbegroeide schutting in de zon
tussen burgermansschuurtjes
en onbedorven buren in de uni,
kat en vlinder, 'komen jullie binnen?'
tevredenheid straalt er vanaf
in het holst van het hoofd,
alles rimpelt, ritselt en veert op
als ik even kom binnenrijven.
Ziel
Ik zou liever een kwaliteitsziel hebben
die ik niet kende; niet dit inruilding
uit mensen die ik maar bekeken heb,
dat het alleen doet als ik ernaar kijk.

Mijn ziel zou ouderwets onzichtbaar zijn
en in mij zitten. Alles wat ik zweeg
en riep zou er duurzaam vervuld van zijn.
Ik zou er niet aan denken haar te wensen.

Zo'n ziel die je nog eens verkopen kunt.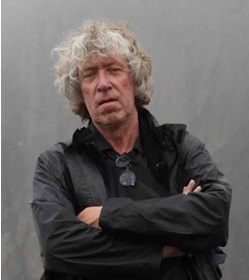 Rob Schouten (Hilversum, 22 februari 1954)
De Nederlandse dichter Ruben van Gogh werd geboren in Dokkum op 22 februari 1967. Zie ook alle tags voor Ruben van Gogh op dit blog.
Vlinders
we smeten je
papierwinkel de afvalcontainer in
je hele hebben en houwen
(aanmaningen, afschriften, herinneringen)
vloog als een cluster dartelende vlinders
een onbestemde toekomst tegemoet
opgetogen bijna

dat het zware soms zo licht kan zijn
net als die dakpan toen
die ik van boven zag komen, in vertraging haast
vriendelijk naar me zigzaggend,
blinkend in de zon

vlak voor hij vlak voor mijn voeten
met een rotklap aan gruzelementen sloeg
Een avond in de polder
neem mij mee, riep ik

maar geen schip kwam voor mij

links & rechts werd men opgestraald,
maar geen schip kwam voor mij

de liefde werd bedreven met
struise dames op ongekende hoogtes,
maar geen schip kwam voor mij

gefaseerd, gemuteerd & verbouwereerd
keerde men weer terug op aarde, met een
duidelijk waarneembare blijere blik in de ogen

maar geen schip kwam voor mij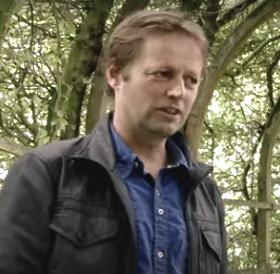 Ruben van Gogh (Dokkum, 22 februari 1967)
De Vlaamse dichter en schrijver Paul van Ostaijen werd geboren in Antwerpen op 22 februari 1896. Zie ook alle tags voor Paul van Ostaijen op dit blog.
Vreugde
Onder de gloedende zoen van mijn levenscheppende vreugde ligt de stad;
vreugde in mij, niet om welke oorzaak ook, maar om zich zelf:
zo is elke grote liefde. Mijn vreugde is een absolute liefde.
Dat weet ik: ik ben een schepper die een warme golf over de stad laat varen.

Op schaliedaken ligt maanlicht dol in vreugde, goud-gelukkig.
Ik weet: moest de verzoeking mij op een hoogte brengen
van al de schaliedaken zou ik maanlicht stromen zien:
een ziedende zee van zilveren golven uit licht lopend goud.

Veni Creator van het leven: vreugde om de vreugde!
Voel ik nu niet rusten de lippen van mijn geliefde op mijn mond?
Alles stroomt naar mij toe, - gelijk het maanlicht schept een zee: haar eigen leven, -
nu ben ik een beeld der volle vreugde.

Mijn moeder heeft mij tans bekeken met haar warmste ogen;
nooit was de handdruk van mijn vriend hechter als deze al is mijn vriend ook ver,
en nooit zoende mij zó een geliefde als deze die ik niet ken.
Van de avondlike bomen valt licht vol schittering.

Een koets zou over mijn lichaam kunnen heenrijden,
dit zou mijn vreugde niet even kwetsen.
Mijn vreugde zou gaan en het klingelen der sukkel-belletjes
door het geschal van bazuinen vertalen.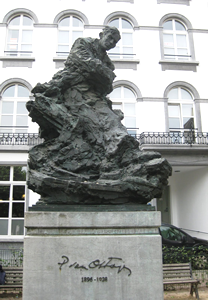 Paul van Ostaijen (22 februari 1896 – 18 maart 1928)
Standbeeld in Antwerpen
De Duitse dichter en schrijver Hugo Ball werd geboren op 22 februari 1886 in Pirmasens. Zie ook alle tags voor Hugo Ball op dit blog.
Gadji beri bimba
gadji beri bimba glandridi laula lonni cadori
gadjama gramma berida bimbala glandri galassassa laulitalomini
gadji berl bin blassa glassala laula lonni cadorsu sassala bim
gadjama tuffm i zimzalla binban gligla wowolimai bin beri ban
o katalominai rhinozerossola hopsamen laulitalomini hoooo
gadjama rhinozerossola hopsamen
bluku terullala blaulala loooo
zimzim urullala zimzim urullala zimzim zanzibar zimzalla zam
elifantolim brussala bulomen brussala bulomen tromtata
velo da bang bang affalo purzamai affalo purzamal lengado tor
gadjama bimbalo glandridi glassala zingtata pimpalo ögrögöööö
viola laxato viola zimbrabim viola uli paluji malooo
tuffm im zimbrabim negramai bumbalo negramai bumbalo tuffm i zim
gadjama bimbala oo beri gadjama gaga di gadjama affalo pinx
gaga di bumbalo bumbalo gadjamen
gaga di bling blong
gaga blung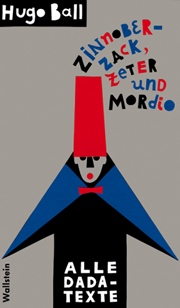 Hugo Ball (22 februari 1886 – 14 september 1927)
Cover
De Servische schrijver Danilo Kiš werd geboren op 22 febrari 1935 in Subotica. Zie ook alle tags voor Danilo Kiš op dit blog.
Uit: Hourglass (Vertaald door Ralph Manheim)
"Thanks to suffering and madness, I have had a finer, richer life than any of you, and I wish to go to my death with dignity, as befits the great moment after which all dignity and majesty cease. Let my body be my ark and my death a long floating on the waves of eternity. A nothing amid nothingness. What defense have I against nothingness but this ark in which I have tried to gather everything that was dear to me, people, birds, animals, and plants, everything that I carry in my eye and in my heart, in the triple-decked ark of my body and soul. Like the pharaohs in the majestic peace of their tombs, I wanted to have all those things with me in death, I wanted everything to be as it was before; I wanted the birds to sing for me forever, I wanted to exchange Charon's bark for another, less desolate and less empty; I wanted to ennoble eternity's unconscionable void with the bitter herbs that spring from the heart of man, to ennoble the soundless emptiness of eternity with the cry of the cuckoo and the song of the lark. All I have done is to develop that bitter poetic metaphor, carry it with passionate logic to its ultimate consequence, which transforms sleep into waking (and the converse); lucidity into madness (and the converse); life into death, as though there were no borderline, and the converse; death into eternity, as if they were not one and the same thing. Thus my egoism is only the egoism of human existence, the egoism of life, counterweight to the egoism of death, and, appearances to the contrary, my consciousness resists nothingness with an egoism that has no equal, resists the outrage of death with the passionate metaphor of the wish to reunite the few people and the bit of love that made up my life."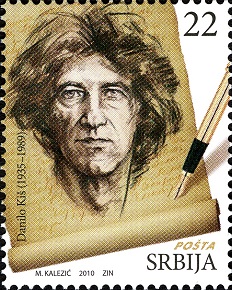 Danilo Kiš (22 februari 1935 – 15 oktober 1989)
De Ierse schrijver Sean O'Faolain werd geboren op 22 februari 1900 in Cork. Zie ook alle tags voor Sean O'Faolain op dit blog.
Uit:The Fur Coat
"One thousand guineas? For a coat? Sure, that's a whole year's salary."
"It is."
Paddy drew into himself. "And," he said, in a cautious voice, "is that the kind of coat you had in mind?"
She laughed, satisfied at having taken him off perch.
"Yerrah, not at all. I thought I might pick up a nice little coat for, maybe, thirty or forty, or at the outside, fifty quid. Would that be too much?"
"Go down to Switzers in the morning and bring it home on your back."
But, even there, she thought she detected a touch of bravo, as if he was still feeling himself a great fellow. She let it pass. She said she might have a look around. There was no hurry. She did not bring up the matter again for quite fifteen minutes again.
"Paddy! About that fur coat. I sincerely hope you don't think I'm being vulgar?
"How could you be vulgar?"
"Oh, sort of nouveau riche. I don't want a fur coat for a show-off." She leaned forward eagerly. "Do you know the reason why I want a fur coat?"
"To keep you warm. What else?"
"Oh, well, that too, I suppose, yes," she agreed shortly, "But you must realize that from this on we'll be getting asked out to parties and receptions and so forth. And - well - I haven't a rag to wear!"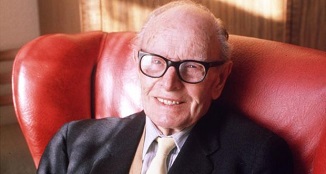 Sean O'Faolain (22 februari 1900 – 20 april 1991)
De Afro-Amerikaanse dichter, schrijver en essayist Ishmael Scott Reed werd geboren op 22 februari 1938 in Chattanooga, Tennessee. Zie ook alle tags voor Ishmael Reed op dit blog.
Dialog Outside the Lakeside Grocery
The grocery had provided him with
boxes of rotten lettuce
He was loading them onto a
yellow pick-up truck
He was a frail white man and
wore a plaid woolen shirt and
frayed dungarees
I was sitting in a gray chevrolet
rent-a-dent
"I have eight adult geese and
twenty-six ducks," he said
and i said
"I'll bet you have a big management
problem," and he said
"They're no trouble at all. My
wife raised two of them in the house.
When she goes near their pen
the geese waddle towards her
and nibble the lettuce out of her
hand"
"I'd never think of killing them"
he said
"They keep me out of the bars"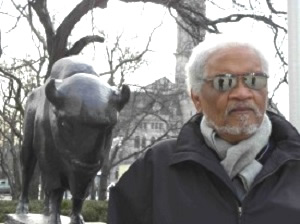 Ishmael Reed (Chattanooga, 22 februari 1938)

De Amerikaanse dichteres en schrijfster Edna St. Vincent Millay werd geboren op 22 februari 1892 in Rockland, Maine. Zie ook alle tags voor Edna St. Vincent Millay op dit blog.
Sonnet VII

When I too long have looked upon your face,
Wherein for me a brightness unobscured
Save by the mists of brightness has its place,
And terrible beauty not to be endured,
I turn away reluctant from your light,
And stand irresolute, a mind undone,
A silly, dazzled thing deprived of sight
From having looked too long upon the sun.
Then is my daily life a narrow room
In which a little while, uncertainly,
Surrounded by impenetrable gloom,
Among familiar things grown strange to me
Making my way, I pause; and feel, and hark,
Till I become accustomed to the dark.



Sonnet VIII
And you as well must die, belovèd dust,
And all your beauty stand you in no stead;
This flawless, vital hand, this perfect head,
This body of flame and steel, before the gust
Of Death, or under his autumnal frost,
Shall be as any leaf, be no less dead
Than the first leaf that fell,–this wonder fled,
Altered, estranged, disintegrated, lost.
Nor shall my love avail you in your hour.
In spite of all my love, you will arise
Upon that day and wander down the air
Obscurely as the unattended flower,
It mattering not how beautiful you were,
Or how belovèd above all else that dies.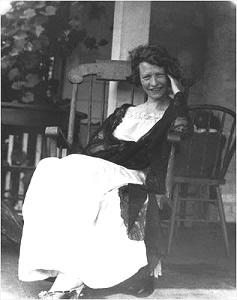 Edna St. Vincent Millay (22 februari 1892 – 19 oktober 1950)

Zie voor nog meer schrijvers van de 22e februari ook mijn blog van 22 februari 2015 deel 1 en ook deel 2.
22-02-2017 om 18:26 geschreven door Romenu

Tags:Arnon Grunberg, Rob Schouten, Ruben van Gogh, Paul van Ostaijen, Hugo Ball, Danilo Kis, Sean O'Faolain, Ishmael Reed, Edna St. Vincent Millay


21-02-2017

Herman de Coninck, Tom van Deel, Jonathan Safran Foer, Hans Andreus, Chuck Palahniuk, Wystan Hugh Auden, Laure Limongi, Aleksej Kroetsjonych, Justus van Effen
De Vlaamse dichter, essayist, journalist en tijdschriftuitgever Herman de Coninck werd geboren in Mechelen op 21 februari 1944. Zie ook alle tags voor Herman de Coninck op dit blog.
O, ik weet het niet
O ,ik weet het niet,
maar besta, wees mooi.
zeg: kijk, een vogel
en leer me de vogel zien
zeg: het leven is een brood
om in te bijten en de appels zien rood
van plezier, en nog, en nog, zeg iets.
leer me huilen, en als ik huil
leer me zeggen: het is niets.
Les in levenskunst
dromen realiseren is niet zo moeilijk:
je hoeft slechts uit te kijken
wat je droomt.

en een levensbeschouwing hebben.
en het leven niet meer beschouwen.
en gelukkig zijn onder het motto:
als je het leven wil goedvinden,
begin met jezelf.

en later misschien met een tweede
- dat is genoeg.
en dan sticht je een gezin
ongeveer zoals je een vereniging sticht.
je bent tenslotte bij de scouts geweest.
Voor mekaar
Vroeger hield ik alleen van je ogen.
Nu ook van de kraaienpootjes ernaast.
Zoals er in een oud woord als meedoen
meer gaat dan in een nieuw. Vroeger was er alleen haast

om te hebben wat je had, elke keer weer.
Vroeger was er alleen maar nu. Nu is er ook toen.
Er is meer om van te houden.
Er zijn meer manieren om dat te doen.

Zelfs niets doen is er daar één van.
Gewoon bij mekaar zitten met een boek.
Of niet bij mekaar, in 't café om de hoek.

Of mekaar een paar dagen niet zien
en mekaar missen. Maar altijd mekaar,
nu toch al bijna zeven jaar.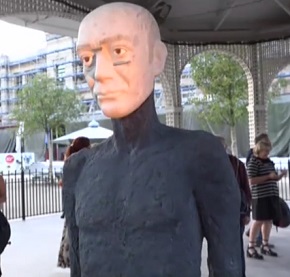 Herman de Coninck (21 februari 1944 - 22 mei 1997)
Standbeeld in Antwerpen Zoo, onthuld in 2016
De Nederlandse dichter en literatuurcriticus Tom van Deel werd geboren in Apeldoorn op 21 februari 1945. Zie ook alle tags voor Tom van Deel op dit blog.
De papegaai
Ik ben Charlottes papegaai
en zit hier in gouache gekooid
voor iedereen die mij al jaren
kent van de fietsenmakerij
achter haar atelier. Ik heb
een naam, die doet er nu niet toe,
ik buig mij voor mijn kooi en denk
aan wat ik heb gehoord, de pech
van lekke band of remdefect,
wat mensen overkomt.
Mijn baas doet 's nachts de doek
om mij wat rust te gunnen, dat ik
niet aldoor het heelal voel wegen
op mijn gevleugeld schouderpaar.
Dit ben ik, een verfstreek in de
eeuwigheid, een opmaat voor het al.
Bosvijver
Soms zie ik de Bosweg voor me, vijvers
bruine bladeren, als 's avonds in de boom
voor huis houtduiven zitten en met veel
geraas verspringen door het groen.
Verband bestaat er niet. Toch loop ik dan
als toen naar donker water toe. het ruikt.
Op de bodem aan de kant weerspiegelt tak
en blad. Wat dreef ligt onder, hangt
erboven. Dekt wat geweest is af.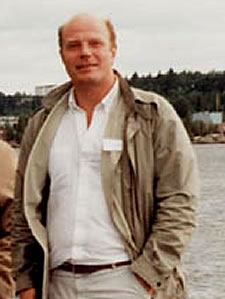 Tom van Deel (Apeldoorn, 21 februari 1945)
De Amerikaanse schrijver Jonathan Safran Foer werd geboren in Washington D.C. op 21 februari 1977. Zie ook alle tags voor Jonathan Safran Foer op dit blog.
Uit: Extremely Loud and Incredibly Close
"What The?
What about a teakettle? What if the spout opened and closed when the steam came out, so it would become a mouth, and it could whistle pretty melodies, or do Shakespeare, or just crack up with me? I could invent a teakettle that reads in Dad's voice, so I could fall asleep, or maybe a set of kettles that sings the chorus of "Yellow Submarine," which is a song by the Beatles, who I love, because entomology is one of my raisons d'être, which is a French expression that I know. Another good thing is that I could train my anus to talk when I farted. If I wanted to be extremely hilarious, I'd train it to say, "Wasn't me!" every time I made an incredibly bad fart. And if I ever made an incredibly bad fart in the Hall of Mirrors, which is in Versailles, which is outside of Paris, which is in France, obviously, my anus would say, "Ce n'étais pas moi!"
What about little microphones? What if everyone swallowed them, and they played the sounds of our hearts through little speakers, which could be in the pouches of our overalls? When you skateboarded down the street at night you could hear everyone's heartbeat, and they could hear yours, sort of like sonar. One weird thing is, I wonder if everyone's hearts would start to beat at the same time, like how women who live together have their menstrual periods at the same time, which I know about, but don't really want to know about. That would be so weird, except that the place in the hospital where babies are born would sound like a crystal chandelier in a houseboat, because the babies wouldn't have had time to match up their heartbeats yet. And at the finish line at the end of the New York City Marathon it would sound like war.
And also, there are so many times when you need to make a quick escape, but humans don't have their own wings, or not yet, anyway, so what about a birdseed shirt?
My first jujitsu class was three and a half months ago. Self-defense was something that I was extremely curious about, for obvious reasons, and Mom thought it would be good for me to have a physical activity besides tambourine, so my first jujitsu class was three and a half months ago."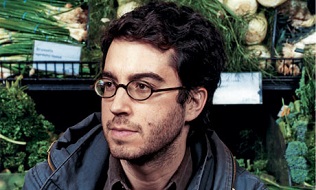 Jonathan Safran Foer (Washington, 21 februari 1977)
De Nederlandse dichter en prozaschrijver Hans Andreus werd geboren in Amsterdam op 21 februari 1926. Zie ook alle tags voor Hans Andreus op dit blog.
Credo
De dichters weten wat zij niet weten.
Zij spreken in hun vreemde taal;
zij gaan de dood in tot het begin;
zij ontdekken leven -
en zien de wereld aan met hun
hartstochtelijke onschuld
en veranderen de aarde
in de werkelijke aarde.
Ik wou vandaag ik was
Ik wou vandaag ik was
een sprietje mooi groen gras,
maar da's natuurlijk onzin.

Ik had er ook maar weinig aan,
ik zou alleen maar ergens staan
op 'n weiland of tussen stenen

en geen mens zou naar me omzien
als ie daar toevallig voorbij zou gaan
op hele lange benen

en dan wou ik als sprietjes gras
weer dat ik een mens was,
dus wat ik nu al ben -

en zo kwam alles min of meer
op hetzelfde neer.
Liedje
Alle roekoemeisjes
van vanavond
alle toedoemeisjes
van vannacht
wat zeggen we daar nu wel van?

Niets.
We laten ze maar zitten
maar zitten maar liggen maar slapen
maar dromen van jajaja.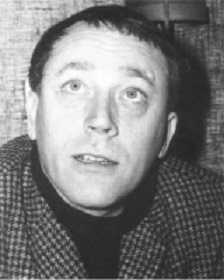 Hans Andreus (21 februari 1926 – 9 juni 1977)
De Amerikaanse schrijver en journalist Chuck Palahniuk werd geboren op 21 februari 1962 in Pasco, Washington. Zie ook alle tags voor Chuck Palahniuk op dit blog.
Uit: Fight Club
"This is our world, now, our world," Tyler says, "and those ancient people are dead."
If I knew how this would all turn out, I'd be more than happy to be dead and in Heaven right now.
Seven minutes.
Up on top of the Parker-Morris Building with Tyler's gun in my mouth. While desks and filing cabinets and computers meteor down on the crowd around the building and smoke funnels up from the broken windows and three blocks down the street the demolition team watches the clock, I know all of this: the gun, the anarchy, the explosion is really about Marla Singer.
Six minutes.
We have sort of a triangle thing going here. I want Tyler. Tyler wants Marla. Marla wants me.
"I don't want Marla, and Tyler doesn't want me around, not anymore. This isn't about love as in caring. This is about property as in ownership.
Without Marla, Tyler would have nothing.
Five minutes.
Maybe we would become a legend, maybe not. No, I say, but wait. Where would Jesus be if no one had written the gospels? Four minutes.
I tongue the gun barrel into my cheek and say, you want to be a legend, Tyler, man, I'll make you a legend. I've been here from the beginning.
I remember everything.
Three minutes."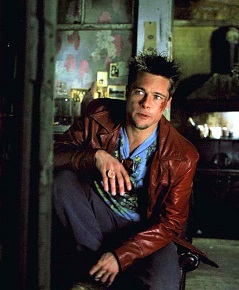 Chuck Palahniuk (Pasco, 21 februari 1962)
Brad Pitt als Taylor Durden in de film "Fight Club" uit 1999
De Engelse dichter, essayist en criticus Wystan Hugh Auden werd geboren in York op 21 februari 1907. Zie ook alle tags voor Wystan Hugh Auden op dit blog.
Uit: The Quest
VII. The Second Temptation
His library annoyed him with its look
Of calm belief in being really there;
He threw away a rival's boring book,
And clattered panting up the spiral stair.
Swaying upon the parapet he cried:
"O Uncreated Nothing, set me free,
Now let Thy perfect be identified,
Unending passion of the Night, with Thee."
And his long-suffering flesh, that all the time
Had felt the simple cravings of the stone
And hoped to be rewarded for her climb,
Took it to be a promise when he spoke
That now at last she would be left alone,
And plunged into the college quad, and broke.
VIII. The Third Temptation
He watched with all his organs of concern
How princes walk, what wives and children say,
Re-opened old graves in his heart to learn
What laws the dead had died to disobey,
And came reluctantly to his conclusion:
"All the arm-chair philosophies are false;
To love another adds to the confusion;
The song of mercy is the Devil's Waltz."
All that he put his hand to prospered so
That soon he was the very King of creatures,
Yet, in an autumn nightmare trembled, for,
Approaching down a ruined corridor,
Strode someone with his own distorted features
Who wept, and grew enormous, and cried Woe.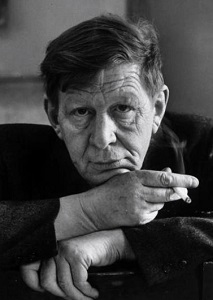 W. H. Auden (21 februari 1907 – 29 september 1973)


De Franse dichteres en schrijfster Laure Limongi werd geboren op 21 februari 1976 in Bastia (Corsica). Zie ook alle tags voor Laure Limongi op dit blog.
Uit: Fonction Elvis
« Il était une fois. Le 8 janvier 1935 à Tupelo, États-Unis. Vernon Presley attend que sa femme, Gladys, mette au monde leur enfant. Les temps sont durs et l'accouchement a lieu dans leur bicoque du quartier Est. Dans le petit matin clair. Limpide, misérable. Les planches de bois laissent passer. Le jour, quelques insectes. De quoi respirer, en courant d'air. Une vie d'interstices. Les fenêtres sont souvent closes. À 4 h du matin naît un enfant mort-né qui aurait dû s'appeler Jessie Garon. Le texte dit. Le drame d'un ange errant parmi les limbes, perdu, lassé, malgré lui. On commence à se lamenter. On pose des questions à Dieu, à la vie. On demande pourquoi, pourquoi, pourquoi.
Le texte dit. Rebondissement. Le médecin de campagne appelé fait remarquer qu'il y a un second bébé. Les contes de fée ont des hoquets, parfois. Le jour pointe. La délivrance, enfin. L'enfant s'appelle Elvis Aaron. En écho strict. Il crie, il respire, il vit. Il était une fois Elvis Aaron Presley. Gladys était sûre d'être enceinte de jumeaux. Elle en avait la prémonition, la conviction intime malgré le scepticisme de son entourage. Gladys et ses lubies. Sa chair. Toujours des idées, des histoires. Elle se plaisait à le répéter. Les contes de fée ont des hoquets. Elvis crie, il vit. 4 h 30, dans le petit matin clair. Les fenêtres sont closes mais le jour passe. Des insectes, un peu d'air. L'hiver est doux. Nous sommes dans le Sud. Vernon observe la scène, bras croisés, spectateur intemporel des mythes. Gladys se plaît à répéter et berce."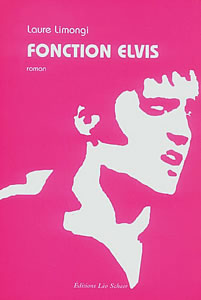 Laure Limongi (Bastia 21, februari 1976)
Cover
De Russische schrijver en dichter Aleksej Jelisejevitsj Kroetsjonych werd geboren op 21 februari 1886 in Olevsk. Zie ook alle tags voor Aleksej Kroetsjonych op dit blog.
Dir bul shchyl
three poems written
in my own language
deferring from others',
their words have no
definite meaning
1. Dir bul shchyl
ubeshshchur
skum
vy so bu
r l ez
2
Frot fron yt
I don't argue I'm in love
black language
the wild tribe had it
too
3
Ta sa mae
kha ra bau
saem siyu oke
rainoke mola
al
The flowing moon
Now looks out
Now hides
A quarrel – shhh!
Lustra's tearing the
stormclouds apart
that one's dressed flowing-cloudlike
bread's out on the table
cabbage soup
They say a nude woman's
beautiful in the moonlight
The voice is deaf faces are red
Snacking mushrooms drinking
Spattering saliva scurrying
Ah where can I skedaddle to get away from you
The sky cleverly covering
with dove-blue grey rags
the whole night Busy with caviar
the sky's choking and smelling of
the color of dove and udders
O love me pity
me
Eitherway I'm bleeding
me and you
Eitherway I'm already crucified
by the steppe and the willows
Vertaald door Alexander Kohav en Jack Hirschman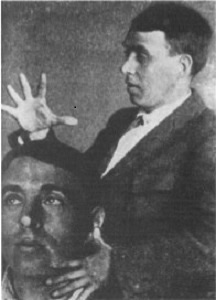 Aleksej Kroetsjonych (21 februari 1886 – 17 juni 1968)
De Nederlandse schrijver Justus van Effen werd geboren in Utrecht op 21 februari 1684. Zie ook alle tags voor Justus van Effen op dit blog.
Uit: No. 9. Den 15. October 1731. De Hollandsche Spectator.
"Hoewel ik in 't gemeen een liefhebber van eene stille gerustheid ben, en alle geraas en gewoel altyd uit de Natuur, en zelfs in myne eerste jeugd gehaat hebbe, moet ik nochtans bekennen, dat ik zomtyds met vermaak, het gekrioel van onze Beurs bywoon; Men denke niet dat het zy, om van de hoogte van myne Philosophy de winzugt die aldaar op haren throon schynt te zitten, met verachting aan te zien, en 't weinige, 't welk tot 's menschen nooddruft volstrekt word vereischt, overdenkende, alle die ieverige pogingen als des Ziels ingeschapene verhevenheid onwaardig, te veroordeelen. Zulks is ganschelyk myne beweegreden niet, ik kittel my in geene Stoïsche wysheid, ik zie met medelyden aan een soort van zogenaamde Philosophen, die als Vaderlanders van een Platonisch Gemeenebest redeneeren, en met hunne gedachten buiten de mogelykheid, en, om zo te zeggen, buiten het beryk der menschelykheid herwaarts en derwaarts dwaalen. Wat my aangaat, ik vermeen, dat om van menschelyke zaaken recht te oordeelen, men dezelve niet met een afgetrokkene bespiegeling, maar in haar verband, aaneenschakeling, en omstandigheden moet onderzoeken. Volgens dit welgegrond denkbeeld en de gestalte, waar in zich de waereld, en voornamentlyk ons Nederland bevind, en dewelke door geen boven natuurlyke redeneeringen verzet kan worden, oordeel ik niets nutter en pryzelyker, als door 't oefenen van eene eerlyke en edelmoedige Koophandel zich zelve te verryken, en met een zyn gansch Vaderland tot een weldoender te strekken."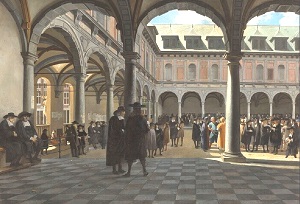 Justus van Effen (21 februari 1684 - 18 september 1735)
De Oude Beurs te Amsterdam door Job Adriaansz. Berckheyde, ca 1670
Zie voor nog meer schrijvers van de 21e februari ook mijn blog van 21 februari 2016 deel 2.
21-02-2017 om 19:06 geschreven door Romenu

Tags:Herman de Coninck, Tom van Deel, Jonathan Safran Foer, Hans Andreus, Chuck Palahniuk, Wystan Hugh Auden, Laure Limongi, Aleksej Kroetsjonych, Justus van Effen, Romenu


20-02-2017

P. C. Boutens, David Nolens, Ellen Gilchrist, Julia Franck, Georges Bernanos, William Carleton, Cornelis Sweerts, Johann Heinrich Voß
De Nederlandse dichter Pieter Cornelis Boutens werd geboren in Middelburg op 20 februari 1870. Zie ook alle tags voor P. C. Boutens op dit blog.
De ruchtige belijders van een naam
De ruchtige belijders van een naam
Zijn grif ook tot verloochenen bekwaam.
Die `t onuitspreeklijke niet leert verzwijgen,
Verslingert tussen ijdel woordgekraam.
Leeuwerik
Blijft gij nooit één blanke uchtend,
Leeuwrik, zingen hier beneên,
Die uw nachtlijk nest ontvluchtend
Door de zilvren neevlen heen

Vleuglings vindt de gouden wegen
Waar uw aadmen juichen wordt,
Tot uw zang in vuren regen
Naar de koele vore stort;

Zingt gij nooit de rode smarten
Van de duistre aardenacht,
Wordt het bloeden onzer harten
Wel gestelpt, maar nooit verklacht?...

In het ijle blauw verloren
Volgt mijn oog niet meer uw vlucht,
Maar uw antwoord dwaast mijn oren
Met zijn zaligend gerucht:

Steeds, uit vreugd of smart gerezen,
Heeft de ziel uw vreugd verstaan,
En tot uwe vreugd genezen,
Ons gemeen geheim geraên:

Alle smart omhooggedragen
Meerdert vreugdes gouden schat:
Slechts de vleuglen die ons schragen,
Zijn van aardes tranen nat.
Uit: Strofen en andere verzen uit de nalatenschap van Andries de Hoghe
Achtste strofe
Soms als de nachten zonder sterren zijn,
zwelt door het donker voor mijn slaaplooze oogen
een groote trage hartstochtsombre maan
en schijnt de stille wereld schemerleêg
met lichteloozen violetten gloed
en drenkt mijn weerloos hart in zwoele wanhoop
van namelooze pijnen. Want ik voel
in elken nieuwen straal die mij bestelpt,
den blik van telkens andre lang vergeten
oogen die eens vergeefs mijn liefde vroegen,
en ademkorte ontmoetingen nooit herdacht
doen éen voor éen als sombre bloemen open
haar onvergeetlijke beteekenis...
Zóo in den vollen beker van geluk
mengt liefde voor het hart dat haar belijdt
als soeverein, zijn onontkoombaar deel
van levens bitterheid, leed zoo ondraaglijk
als peilloos schoon en goddelijk noodwendig,
en leidt het binnen in haar groot heelal,
de wereld van haar onverklaard geheim
waar in de duizellichte oneindigheid
hoogheerelijke willekeur bestelt
volkomen, ondoorgrondlijk evenwicht,
en ieder onverminderd schuldig blijft
ook wat hij anderen onthouden moet.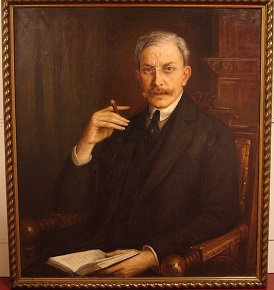 Pieter Cornelis Boutens (20 februari 1870 – 14 maart 1943)
Portert door door Max von Seydewitz, 1923
De Vlaamse schrijver David Nolens werd geboren in Antwerpen op 20 februari 1973. Zie ook alle tags voor David Nolens op dit blog.
Uit: De waan van Cotard
"De nacht nadat Anna de foto 'Jean en de appel' online plaatste, droomt ze voor het eerst van haar ongeboren kind. Als ze tegen haar gewoonte in op haar buik gaat liggen, begint haar baarmoeder ritmisch samen te trekken, waarop de rijpe Graafse follikel barst en een eicel vrijkomt, die zich naar de eileider toe werkt, waar ze gedurende ongeveer tweeënzeventig uren zal blijven. In die enkele minuten van haar ovulatie droomt ze over een kind als een levende dode, dat haar niettemin benadert en aanspreekt. Hoewel ze eruitziet alsof ze is gemaquilleerd voor een horrorfilm van derde categorie, klinkt haar stem als die van het zoetsappigste meisje, dat herhaaldelijk het oerwoord 'mama' uitspreekt, in Anna's droom duidelijk geconnoteerd aan het woord voor borst ('mamma'), niet het minst omdat de droomster zich ziet uitgebeeld met een cupmaat buiten proportie. Het meisje, weet Anna, heet Apple, niet toevallig vanuit de associatie met de foto die Anna eerder die dag van Jean en de vallende appel maakte. Dat het 'apple' en niet 'appel' is (we horen dat ook in de uitspraak), hangt dan weer samen met de laptop, de telefoon en de muziekdrager die Anna als vurige fan van het genoemde merk in haar bezit heeft. Apple vertelt dat ze het moeilijk heeft met papa, die zich steeds meer naar haar toe beweegt. Hij is te veel met zijn sterfelijkheid bezig. Daarom vraagt Apple aan mama of ze niet eens met papa zou kunnen praten, maar ook: het zal een tijdje duren voor het gebeuren zich ten volle manifesteert."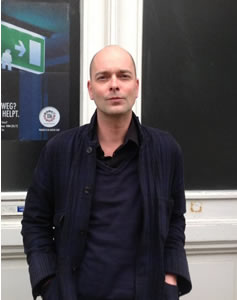 David Nolens (Antwerpen, 20 februari 1973)

De Amerikaanse schrijfster Ellen Gilchrist werd geboren op 20 februari 1935 in Vicksburg, Mississippi. Zie ook alle tags voor Ellen Gilchrist op dit blog.
Uit: Acts of God
"At eighty-six they were still in love and they did not forget what they had done on the front seat of Will's daddy's Ford car or on the screened-in porch of Amelie's Aunt Lucy's house in the country.
Walkerrest, the house was called, with two r's, and it was there that things first got out of hand. Amelie was caring for her aunt one football weekend while her aunt's husband was at a Coca-Cola board meeting in Atlanta. The aunt was crippled from a childhood illness and had no children of her own, but she had a face as lovely as an angel's and never complained or blamed God for having to stay in a wheelchair most of the time.
Will and Amelie did not forget that night at Walkerrest, or later, lying in bed in their new house with Amelie's stomach the size of a watermelon, sleeping in the four-poster bed in the house where they would live for seventy years.
The first baby was a boy named William Tucker, so he wouldn't be a junior, and after him were Daniel and Morgan and Peter and Walker and then Jeanne and Jessica and Olivia and Anne.
In all the years Will and Amelie lived in the house they never went to bed without burying their hatchets and remembering they loved each other. They had a gift for being married and they were lucky and they knew it. They even kept on knowing it when their twin boys died at birth and had to be buried out at Walkerrest with their ancestors.
The sitter had come to live with them when they were eighty-four, a year after they had to quit driving and a year before they made their children get the sitter a house of her own.
"Or we shall surely go insane," Amelie protested. "She watches television all day long or listens to the radio. She is not always nice to us. We cannot live with that all day and night."
"Night and day," William added. "We have telephones in every room. We won't both break our hips at once with no one looking. Or if we did then the laws of chance will have triumphed over human caution and we will accept our fate."
"Amen," Amelie said. "We cannot have her here all day and night. We do not deserve this unkindness."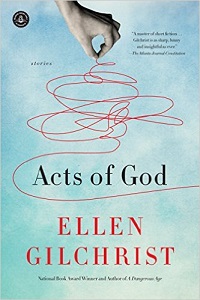 Ellen Gilchrist (Vicksburg, 20 februari 1935)
Cover
De Duitse schrijfster Julia Franck werd geboren op 20 februari 1970 in Oost-Berlijn. Zie ook alle tags voor Julia Frank op dit blog.
Uit: Liebediener
"Jeder seiner Gesichtsmuskeln schien angespannt. Aber weit und breit konnte ich keinen Menschen sehen, dem die Aufregung galt. Ich stieg wieder vom Stuhl, nahm Tüte,
Sonnenbrille und Schlüssel – den Rucksack mit Jonglierbällen und Picknickdecke hatte ich auf dem Rücken behalten – und trug mein Fahrrad die steinerne Treppe zur Tür hinauf. Wieder hörte ich die Autohupe, lang und anhaltend, er ließ sie nicht mehr los. Das Licht blendete von
einem der Fenster des gegenüberliegenden Hauses, ich rückte die Sonnenbrille zurecht, weißes Frühlingslicht, braun gefärbt. Der Mann hatte wütend ausgesehen, das amüsierte mich. Ich schloß die Tür hinter mir ab, und als ich mich umdrehte und gerade mit den Achseln zucken wollte, um ihm zu zeigen, daß mir kein Auto gehörte und ich nicht diejenige war, auf die er wartete, er also keineswegs mich meinen könne, da hatte er sich längst abgewendet, setzte zurück – und hatte es geschafft. Mit einem Hops sprang er aus der Parklücke. Ich bin sicher, sein Auto berührte die Frau nicht einmal. Sie hatte die Straße überqueren wollen, wenige Meter vor ihm, ich meinte, er habe sie nicht gesehen, so, wie er aus seiner Lücke sprang – den Kopf vielleicht noch nach hinten gewendet, um sich zu vergewissern, daß von dort kein Auto die Straße heraufkam, oder er sah mich an –, aber als es ihn mit einem Satz nach vorne warf, sprang sie vor seinem Auto davon, zur Straßenmitte. Die Straßenbahn quietschte in der Kurve. Der dumpfe Aufschlag war kaum hörbar. Der Mann mußte viel Zeit durch das Ausparken verloren haben, er hatte es gewiß eilig. Er hielt nicht an. Einen Moment nur, meine ich, wurde sein Auto langsamer, einen gedehnten Moment, aus dem heraus er davonfuhr, hinter ihm: eine Sekunde Stille.
Vielleicht hatte er eine Kassette im Handschuhfach gesucht oder sich nach einer Zigarette gebückt, die ihm brennend aus dem Mund gefallen war, weil ihn die Mühe ums Ausparken aus dem Rhythmus gebracht hatte und er in Gedanken schon dort war, wo er hinwollte."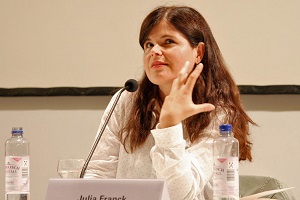 Julia Franck (Oost-Berlijn, 20 februari 1970)

De Franse schrijver Georges Bernanos werd geboren in Parijs op 20 februari 1888. Zie ook alle tags voor Georges Bernanos op dit blog.
Uit:Journal d'un curé de campagne
« Oui, quelle bêtise ! J'espérais que ce journal m'aiderait à fixer ma pensée qui se dérobe toujours aux rares moments où je puis réfléchir un peu. Dans mon idée, il devait être une conversation entre le bon Dieu et moi, un prolongement de la prière, une façon de tourner les difficultés de l'oraison, qui me paraissent encore trop souvent insurmontables, en raison peut-être de mes douloureuses crampes d'estomac. Et voilà qu'il me découvre la place énorme, démesurée, que tiennent dans ma pauvre vie ces mille petits soucis quotidiens dont il m'arrivait parfois de me croire délivré. J'entends bien que Notre-Seigneur prend sa part de nos peines, même futiles, et qu'il ne méprise rien. Mais pourquoi fixer sur le papier ce que je devrais au contraire m'efforcer d'oublier à mesure ? Le pire est que je trouve à ces confidences une si grande douceur qu'elle devrait suffire à me mettre en garde. Tandis que je griffonne sous la lampe ces pages que personne ne lira jamais, j'ai le sentiment d'une présence invisible qui n'est sûrement pas celle de Dieu – plutôt d'un ami fait à mon image, bien que distinct de moi, d'une autre essence… Hier soir, cette présence m'est devenue tout à coup si sensible que je me suis surpris à pencher la tête vers je ne sais quel auditeur imaginaire, avec une soudaine envie de pleurer qui m'a fait honte.
Mieux vaut d'ailleurs pousser l'expérience jusqu'au bout – je veux dire au moins quelques semaines. Je m'efforcerai même d'écrire sans choix ce qui me passera par la tête (il m'arrive encore d'hésiter sur le choix d'une épithète, de me corriger), puis je fourrerai mes paperasses au fond d'un tiroir et je les relirai un peu plus tard à tête reposée."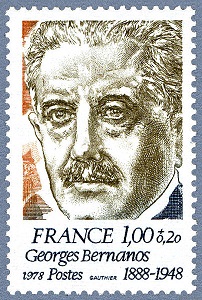 Georges Bernanos (20 februari 1888 - 5 juli 1948)
De Ierse schrijver William Carleton werd geboren op 20 februari 1794 in Glogher, in het graafschap Tyrone. Zie ook alle tags voor William Carleton op dit blog.
Uit: The Midnight Mass
"Christmas-eve, as the day preceding Christmas is called, has been always a day of great preparation and bustle. Indeed the whole week previous to it is also remarkable, as exhibiting the importance attached by the people to those occasions on which they can give a loose to their love of fun and frolic. The farm-house undergoes a thorough cleansing.
Father and sons are, or rather used to be, all engaged in repairing the out-houses, patching them with thatch where it was wanted, mending mangers, paving stable-floors, fixing cow-stakes, making boraghs, removing nuisances, and cleaning streets.
On the ether hand, the mother, daughters and maids, were also engaged in their several departments; the latter scouring the furniture with sand: the mother making culinary preparations, baking bread, killing fowls, or salting meat; whilst the daughters were unusually intent upon the decoration of their own dress, and the making up of the family linen.
All, however, was performed with an air of gayety and pleasure; the ivy and holly were disposed about the dressers and collar beams with great glee; the chimneys were swept amidst songs and laughter; many bad voices, and some good ones, were put in requisition; whilst several who had never been known to chaunt a stave, alarmed the listeners by the grotesque and incomprehensible nature of their melody."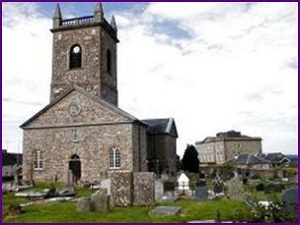 William Carleton (20 februari 1794 – 30 januari 1869)
De kathedraal van Glogher
De Nederlandse dichter, liedtekstschrijver, toneelschrijver en boekhandelaar Cornelis Sweerts werd geboren in Amsterdam op 20 februari 1669. Zie ook alle tags voor Cornelis Sweerts op dit blog.
't Watertje dat zyn volle vloet
1.
't Watertje dat zyn volle vloet
Sraag met levende aders voedt,
En zyn spruytje
Loost op 't kruytje
Dat aan de aard haar siersel leent.
Springt uyt geen aders, zo gy meent.
2
't Wort niet met pypen onder't zant
Heen getrokken door het lant,
Noch de gaatjes,
Van zyn plaatjes,
En het loot, geen zuygen moe,
Dryven het ooit naar boven toe.

3.
Droevige traenen, dit het wicht
Parst door't minnend oogenlicht,
Van zyn slaaven,
Syn de graven
Waer uyt hy zyn water puurt,
En daar de springaer steets van duurt.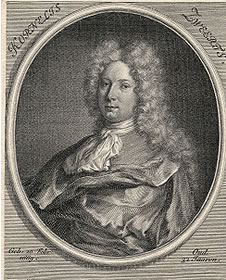 Cornelis Sweerts (20 februari 1669 - 23 maart 1749)


De Duitse dichter, schrijver en vertaler Johann Heinrich Voß werd geboren op 20 februari 1751 in Sommersdorf / Mecklenburg. Zie ook alle tags voor Johann Heinrich Voß op dit blog en eveneens alle tags voor Johann Voß.
Der Rosenkranz
An des Beetes Umbuschung
brach sie Rosen zum Kranz,
feurig prangte die Mischung
rings im tauigen Glanz.
Ros' auf Ros' in das Körbchen sank,
purpurrot und wie Silber blank.
Zwar den Grazien heilig,
sang sie, blühet ihr dort,
warum aber so eilig abgeblüht und verdorrt.
Die so eben geöffnet stehn,
werden bald in dem Winde wehn.
Du rotstreifiges Knöpfchen
zitternd schaust du dein Grab,
und ein perlendes Tröpfchen
hängt als Träne herab.
Bleib, du sollst in dem Sonnenschein
dich des flüchtigen Lebens freun.
Mit tiefsinniger Säumniß
flocht das Mädchen den Kranz,
in der Laube Geheimnis
Lieb' und Zärtlichkeit ganz.
Als auf's Haupt sie das Kränzchen nahm,
wohl mir Seligen,
wohl mir, daß ich kam.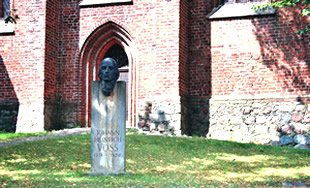 Johann Heinrich Voß (20 februari 1751 – 29 maart 1826)
Monument in Penzlin
Zie voor nog meer schrijvers van de 20e februari ook mijn blog van 20 februari 2016 deel 2.
20-02-2017 om 18:32 geschreven door Romenu

Tags:P. C. Boutens, Ellen Gilchrist, Julia Franck, David Nolens, Georges Bernanos, William Carleton, Cornelis Sweerts, Johann Heinrich Voß, Romenu


19-02-2017

J.M.A. Biesheuvelprijs voor Maarten "t Hart
J.M.A. Biesheuvelprijs voor Maarten "t Hart
De Nederlandse schrijver Maarten 't Hart heeft de J.M.A. Biesheuvelprijs gewonnen voor de beste bundel korte verhalen. Hij ontvangt de prijs voor 'De moeder van Ikabod'. Aan de prijs is een geldbedrag verbonden dat volledig door crowdfunding bij elkaar is gebracht. Dit jaar gat het om 5105 euro en 70 cent. De prijs werd zondag voor de derde keer uitgereikt. In 2015 won Rob van Essen, in 2016 Marente de Moor. Maarten 't Hart werd geboren op 25 november 1944 in Maassluis. Zie ook alle tags voor Maarten 't Hart op dit blog evenals mijn blogs van 25 november 2010 en eerder.
Uit: De moeder van Ikabod
'En stipt om één minuut over half drie reed onze bakker Stoof Schelvisvanger, psalmzingend de straat in. Hij was van onze kerk. Bij alle gereformeerden bezorgde hij aan huis brood en banket. In onze straat bediende hij nog één ander gereformeerd gezin. Bij ons belde hij het eerst aan en slofte dan neuriënd terug naar zijn kar en haalde daar een melkwit en een vloerbruin. Wij kregen dat aangereikt ('zaterdag betalen') en vervolgens reed hij door naar de familie Marchand. Daar leverde hij acht regeringswit af.'
(…)
'Ik was daar nog net op tijd voor iets wat ik niet graag gemist zou hebben. Op het moment namelijk dat ik de deur opende, greep de transpirerende dominee met beide handen vlak achter haar schouders haar toga op twee plaatsen vast en trok hem toen met één vloeiende beweging over haar hoofd. Ze had het vaker gedaan, dat was duidelijk, want het ging zo snel, zo behendig, ik keek mijn ogen uit. (…) . En toen stond ze daar, die Ilonka de Priester, in een lichtblauw mouwloos hemdje en een zwart kokerrokje, waaronder lange gebruinde, van zweet vochtig glinsterende benen afdaalden naar sandaaltjes die voornamelijk uit dunne riempjes waren opgetrokken.'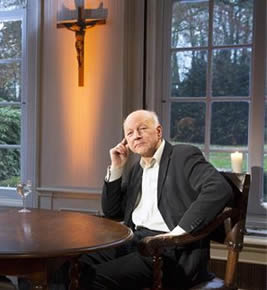 Maarten 't Hart (Maassluis, 25 november 1944)
19-02-2017 om 18:46 geschreven door Romenu

Tags:J.M.A. Biesheuvelprijs, Maarten ",t Hart, Romenu



Siri Hustvedt, Helen Fielding, Jaan Kross, Helene Hegemann, Björn Kuhligk, Dmitri Lipskerov, Wolfgang Fritz, Herbert Rosendorfer, Carson McCullers
De Amerikaanse schrijfster en essayiste Siri Hustvedt werd geboren op 19 februari 1955 in Northfield, Minnesota. Zie ook alle tags voor Siri Hustvedt op dit blog.
Uit:What I Loved
« Yesterday, I found Violets letters to Bill. They were hidden between the pages of one of his books and came tumbling out and fell to the floor. I had known about the letters for years, but neither Bill nor Violet had ever told me what was in them. What they did tell me was that minutes after reading the fifth and last letter, Bill changed his mind about his marriage to Lucille, walked out the door of the building on Greene Street, and headed straight for Violet's apartment in the East Village. When I held the letters in my hands, I felt they had the uncanny weight of things enchanted bystories that are told and retold and then told again. My eyes are bad now, and it took me a long time to read them, but in the end I managed to make out every word. When I put the letters down, I knew that I would start writing this book today.
"While I was lying on the floor in the studio," she wrote in the fourth letter, "I watched you while you painted me. I looked at your arms and your shoulders and especially at your hands while you worked on the canvas. I wanted you to turn around and walk over to me and rub my skin the way you rubbed the painting. I wanted you to press hard on me with your thumb the way you pressed on the picture, and I thought that if you didn't, I would go crazy, but I didn't go crazy, and you never touched me then, not once. You didn't even shake my hand."
I first saw the painting Violet was writing about twenty-five years ago in a gallery on Prince Street in SoHo. I didn't know either Bill or Violet at the time. Most of the canvases in the group show were thin minimalist works that didn't interest me. Bill's painting hung alone on a wall. It was a large picture, about six feet high and eight feet long, that showed a young woman lying on the floor in an empty room. She was propped up on one elbow, and she seemed to be looking at something beyond the edge of the painting. Brilliant light streamed into the room from that side of the canvas and illuminated her face and chest."


Siri Hustvedt (Northfield, 19 februari 1955)
De Engelse schrijfster Helen Fielding werd geboren in Morley, Yorkshire op 19 februari 1958. Zie ook alle tags voor Helen Fielding op dit blog.
Uit:Bridget Jones: Mad About the Boy
"Even then, you think you don't look like you should. Sometimes look at billboards of beautiful models, and the real people underneath, and think it's a bit like if we were on a planet where all the space creatures were short, green and fat. Except a very few of them were tall, thin and yellow. And all the advertising was of the tall, yellow ones, airbrushed to make them even taller and yellower. So all the little green space creatures spent their whole time feeling sad because they weren't tall, thin and yellow.
'Jones? Are you still inhabiting your head? I said, I suppose a ____ would be out of the question?'
'Yes!' I said, jerking back to the present. 'Yes, it would. Though this is in no way a sign of my lack of gratitude for the babysit.' Rattled through a gabble of instructions and thanks and shot out of the door, feeling outraged as a feminist by Daniel's complex fattist pass, but uplifted as a female.
When I arrived at Talitha's, however, Tom burst out laughing. 'Seriously? Dolly Parton?'
'You can't rely on your arse in jeans at our age,' said Talitha briskly, sweeping in with a tray of mojitos. 'You've got to have something else going on.'
'I don't want to look like mutton,' I said. 'Or a prostitute.'
'Well, quite, but you need something to start the idea of sexuality. Legs or boobs. Not both.'
'What about one leg and one boob?' said Tom.
Eventually I ended up in a very expensive short black silk tunic of Talitha's and insanely high Yves Saint Laurent thigh boots."
'But I can't walk in them.'
'Honey,' said Talitha, 'you're not going to need to walk.'
In the cab started to think about how much Mark would have loved the thigh boots.
'Stoppit,' said Tom, seeing my face. 'He would want you to have a life'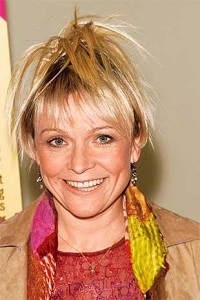 Helen Fielding (Morley, 19 februari 1958)

De Estlandse schrijver Jaan Kross werd geboren op 19 februari 1920 in Tallin. Zie ook alle tags voor Jaan Kross op dit blog.
Uit:De kring van Mesmer (Vertaald doorFrans van Nes)
"We hadden net een punt bereikt waarop het geestrijk vocht een gevoel van bevrijding gaat geven. We waren net even verlost van de kou, een gevoel dat nu eens door merg en been ging en dan weer nauwelijks merkbaar was, maar dat altijd aanwezig was en werd veroorzaakt door de gebrekkige of zelfs geheel niet verwarmde ruimtes in die strenge vroege winter en misschien nog meer door het beeld van de kosmische gespletenheid van de wereld. In ieder geval was het ook in de eetkamer van de familie Kallaspool niet warmer dan een graad of veertien. Terwijl het buiten vijftien graden vroor en er, half oktober, een pak sneeuw lag. We hadden al met al net het moment bereikt waarop mensen, voor zover ze drinken, voelen dat ze bevrijd worden van de last afval die de realiteiten benadrukt, dat ze daarboven uitstijgen en al vermoeden en zelfs al zien dat er aan de einder stukjes blauwe hemel gloren. En extra opvallend: ze realiseren zich nu dat vrouwen werkelijk onvoorstelbaar aantrekkelijk zijn. Zou het overigens kunnen dat de dikwijls zelfvernietigende liefde voor de drank in elk geval voor een noorderling niets anders is dan een poging om over zijn onbeholpenheid heen te springen? Om moed in te nemen voor seksuele (maar ook politieke) avonturen?"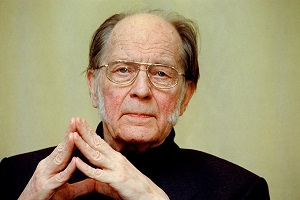 Jaan Kross (19 februari 1920 – 27 december 2007)
De Duitse schrijfster, regisseuse en actrice Helene Hegemann werd geboren in Freiburg im Breisgau op 19 februari 1992. Zie ook alle tags voor Helene Hegemann op dit blog.
Uit: Axolotl Roadkill
"Annika sitzt gemeinsam mit ihrer High-Definition-Mascara am Küchentisch und guckt mich an, als hätte sich meine Dünnhäutigkeit innerhalb kürzester Zeit zu einer nicht mehr nachvollziehbaren Skrupellosigkeit entwickelt.
"Ich muss nicht mehr in die Schule, Annika."
"Das ist jetzt das Ende."
"Ja, das ist wirklich das Ende. Draußen sind alle ohnmächtig."
"Das glaube ich dir nicht."
"Es ist total egal, ob du mir glaubst oder nicht. Draußen sind alle ohnmächtig."
Sie guckt sich paranoid um.
"Atomkrieg?"
"Chemieangriff?"
"Mach das Fenster zu, Mifti."
"Zu spät."
Annika wird ohnmächtig, ich falle um. Jeder von uns denkt, er sei der alleinige Simulant. Das ist ungemein sexy.
Ja, da waren wir auch den Tränen ein bisschen nahe, und das muss ich auch ganz offen zugeben, auch wenn man bei mir das jetzt nicht oft gesehen hat, aber wenn es diese Momente gibt, in denen man den Tränen nahe ist, dann war das da schon einer davon, also da waren wir alle echt den Tränen nahe.
Um 8 Uhr 10 steht Lars gemeinsam mit seinem zweijährigen Scheißblag und einer unübertrefflichen Erwartungshaltung in unserem Wohnungsflur."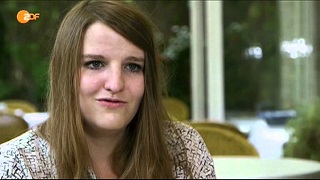 Helene Hegemann (Freiburg im Breisgau, 19 februari 1992)
De Duitse dichter en schrijver Björn Kuhligk werd geboren op 19 februari 1975 in Berlijn. Zie ook alle tags voor Björn Kuhligk op dit blog.
Pécser Rhapsodie
Da kommt die Frau, die ich liebe
unter den blühenden Kastanien
ist ihr Gang ein leichter
sie setzt sich zu mir an den Tisch, ach
gelobt und ins Museum der Schönheit
gebracht sei der Himmel
unter dem sie schimpft, als der Kellner
den Wein verschüttet, gelobt
sei ihr voller Mund
unter dem Bogen der rechten Schulter trägt sie
ein faustgroßes Muttermal, ich küsse sie
wenn vor dem Park die Trambahn hält
da kommt die Frau, die ich liebe, um die Ecke
sie wird bald graues Haar bekommen, wenn ich
sie anseh von der Seite, wird sie schöner
da kommt die Frau und ist sies nicht, soll es
die nächste sein, vielleicht vom Hügel, aus dem Fliederduft
die ich liebe, wie sie langsam um die Ecke
Keine Ansprachen
(für Tom Schulz)
KEINE ANSPRACHEN, das Licht
sollte sich nach den Schatten richten
nichts Klares, kein Fahrplan
ein Gewirr aus Stimmen
ein Anfang aus jenem, vielleicht auch
etwas völlig anderes, wer weiß
z. B. Schneewehen im August oder
eine Bowling-Bahn, die nicht gemietet wird
anderen Tags, so wünscht man, einen Mund
der spricht, ein Ohr, dem etwas zu versprechen ist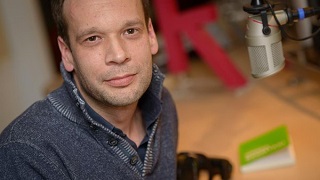 Björn Kuhligk (Berlijn, 19 februari 1975)
De Duitse dichter en schrijver Thomas Brasch werd geboren in Westow,Yorkshire (Engeland) op 19 februari 1945. Zie ook alle tags voor Thomas Brasch op dit blog.
Uit: Vor den Vätern sterben die Söhne
"Schönen Dank, sagte der Kleine und lächelte wieder.
Der Mann begann sich zum Fahrer durchzudrängen, und Robert stieg aus.
Morgen wird sie warten, und übermorgen wird sie ein Ferngespräch anmelden. Meine Mutter wird Angst haben. Das erste, woran sie denken wird, ist der Krach, den sie im Betrieb kriegt. Oder sie denkt an Vater: Wenn der noch leben würde, wäre das nicht passiert. Und ich bin vielleicht tot. Aber wenn ich es schaffe, wird alles anders. Ich rufe an. Das ist gut. Mutter, werde ich sagen. Nein, zuerst rufe ich im Betrieb an. Hallo, sage ich. Ja, Robert, wo bist du? Warum warst du nicht am Tor. Du kannst mich doch nicht. Dann werde ich sie unterbrechen und sagen, ganz ruhig, so, als ob nichts passiert wäre: Ich bin im Westen. Und dann nichts mehr. Ich werde warten, daß sie etwas sagt. Ganz einfach warten.
Hallo, Sie, hallo. Bleiben Sie doch mal stehen. Ja, Sie meine ich. Aus. Sie haben mich die ganze Zeit beobachtet. Sie wußten von Anfang an alles.
Robert spürte, wie der Schweiß unter seinen Achselhöhlen herausschoß. Er drehte sich um. Aus dem Fenster des Neubaublocks sah ein Mann heraus und streckte den Arm nach unten.
Da unten liegt mein Kissen. Es ist herausgefallen. Der Fahrstuhl ist kaputt. Ich bin nicht mehr gut auf den Beinen. Kannst du es mir heraufbringen? Vierter Stock rechts: Werner. Die Tür ist angelehnt.
Schon gut, sagte Robert, hob das Kissen auf und ging auf das Haus zu. Vor der Fahrstuhltür standen zwei Jungen, und Robert ging hinter ihnen in die Kabine. Sie stießen einander an. Zu Werner, sagte der eine und beide lachten. Im vierten Stock stieg Robert aus, ging den Flur hinunter, öffnete die Tür am Ende des Ganges und trat in die Wohnung. Der Geruch von altem Fett schlug ihm entgegen.
Lassen Sie die Tür offen, hörte er.
Robert ging an der Kochnische vorbei ins Zimmer. Auf dem zerwühlten Bett saß der Alte, nur mit einer Pyjamahose und einem Unterhemd bekleidet."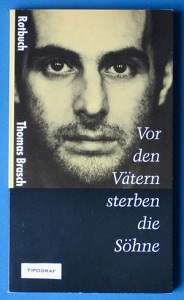 Thomas Brasch (19 februari 1945 – 3 november 2001)
Cover
De Russische schrijver Dmitri Lipskerov werd geboren op 19 februari 1964 in Moskou. Zie ook alle tags voor Dmitri Lipskerov op dit blog.
Uit: The Last Sleep of Reason (Vertaald door Dmitri Priven)
"You son of a bum!" the major was elated. "And -
"Looks like it matches the ear," deduced Volodya.
"And - "
"That's it."
Karapetian mumbled something in Armenian, which caused Pogosian to explode like a landmine. He was yelling in Russian that even his grandpa Tigran never swore like that, and who does everybody think they are, and he'll take everybody's you know what and stick it you know where!
"It wasn't you sir, major sir," Karapetian was making excuses apathetically, scratching his sideburns.
"Sinichkin is the only one who gets the job done!" the senior officer was all fired up. "And you, you shave your freaking ugly mug right now! Got it?!!" (no pause) "You stick the aqualung on and don't you come up till you fish out that body! Bloody bastard!"
The recovered foot was then wrapped up in a plastic bag and placed in the jeep to take it for tests. Already sitting in the car, Pogosian instructed Sinichkin to be sure to ask around if any of the residents in the neighbourhood had gone missing. Then he hit Zubov's elbow as hard as he could, which made the pumpkin seeds fly out the window and scatter freely on the autumn shore. The sergeant-major stepped on the gas, and the car jerked forward with the siren screaming.
For the whole day Sinichkin diligently scoured the blocks of flats in the neighbourhood, talking with the residents, mostly senior citizens, who were retired and therefore knew a lot.
The detective found out that in this world a lot of people do go missing, but then they come back. These are mostly married people trying to run away from their other halves, or alcoholics who forget how to get to their sweet home. But there was no one who had gone missing for good.
It was towards the evening that coming down the stairs of a sixteen-storey block of flats, Volodya Sinichkin ran into a female resident relentlessly ringing the bell at one of the doors.
"No one in there?" asked the captain."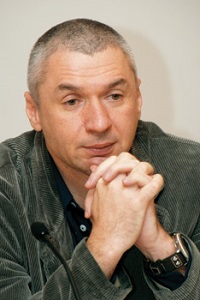 Dmitri Lipskerov (Moskou, 19 februari 1964)
De Oostenrijkse schrijver Wolfgang Fritz werd geboren op 19. Februar 1947 in Innsbruck. Zie ook alle tags voor Wolfgang Fritz op dit blog.
Uit: Zur schwarzen Gondel
"Ich reiste noch am selben Abend nach Venedig ab, wo ich in einer geradezu spartanischen Pension Aufenthalt nahm. Ich wollte dort in der nötigen Ruhe ein bestimmtes Spiel, für dessen Entwicklung ich bereits Vorschuss genommen hatte, ablieferungsreif machen. Ich bin nämlich im - wenn man das so sagen kann - bürgerlichen Beruf Erfinder von Spielen, Kunstsprachen und dergleichen.
Ich verließ, die nebelig-trübe Stadt nicht eher, als bis ich mit meiner Arbeit fertig war. Nur Penthesilea wusste meine Telefonnummer, aber auch sie hatte die Liebenswürdigkeit, mich ungestört zu lassen, obwohl damals ein kniffliger Fall eigentlich meine Anwesenheit als wünschenswert erscheinen hätte lassen. Ein gewisser Herr Ottokar hat dieses Faktum auf seine schleimige Art gewiss schamlos ausgenützt. Aber das ist ein anderes Kapitel.
Wieder gesehen habe ich meinen Eisenstein bei meiner Rückkehr von Italien am Südbahnhof. Es kann sich da eigentlich nur um einen Zufall gehandelt haben, weil der Tag meiner Ankunft niemandem bekannt war. Niemandem außer Penthesilea, und die hat von Eisensteins Existenz ja damals noch gar nichts gewusst. Ich stehe also mit meinem fahrbaren Koffer auf dem Rollweg, als sich besagter Herr zu mir hindrängelt.
"Entschuldigen Sie, dass ich Sie hier so anquatsche. Sie werden sich nicht an mich erinnern. Mein Name ist Eisenstein. Ich würde so gerne eine geschäftliche Besprechung mit Ihnen führen."
"Lieber Herr", erwidere ich, "ich entschuldige es niemals, wenn man mich anquatscht. Und ich wüsste auch nicht, welche Geschäfte ich mit Ihnen treiben könnte. Lassen Sie mich also bitte in Ruhe." Und von da an ist der Herr Luft für mich. Ich schaue angelegentlich in die Halle hinunter, so als würde ich da jemanden erwarten, und bis ich wirklich unten bin, ist er auch schon verschwunden."


Wolfgang Fritz (Innsbruck, 19 februari 1947)
De Duitse schrijver en historicus Herbert Rosendorfer werd op 19 februari 1934 in Gries geboren. Zie ook alle tags voor Herbert Rosendorfer op dit blog.
Uit: Deutsche Geschichte. Ein Versuch (Das Jahrhundert des Prinzen Eugen)
"Die nicht unbedeutende Landgrafschaft Hessen zum Beispiel, eines der größeren Fürstentümer Mitteldeutschlands, spaltete sich - durch Erbteilung – nach dem Tod des letzten gesamthessischen Landgrafen, Philipps des Großmütigen (der im Zusammenhang mit der Reformation im vorangegangenen Band dieser Darstellung erwähnt ist), 1567 in vier Teil-Landgrafschaften auf: Hessen-Kassel, Hessen-Marburg, Hessen-Rheinfels und Hessen-Darmstadt. Hessen-Kassel bildete schon in der übernächsten Generation vier Unter-Nebenlinien aus: das eigentliche Kassel, Rotenburg, Eschwege und wiederum Rheinfels (*1) vom eigentlichen Kassel spaltete sich dann in der übernächsten Generation Hessen-Philippsthal ab, das sich dann in Philippsthal und Philippsthal-Barchfeld teilte. Und selbst das landkartlich kaum bemerkbare Rheinfels teilte sich ein weiteres Mal: in Rheinfels und Rheinfels-Wanfried (was selbstredend nichts mit Richard Wagner zu tun hat). Mit Hessen-Darmstadt lief es nicht besser. Diese Linie brachte die Seitenäste Butzbach, Homburg (aus welchem der durch Kleist berühmte Prinz stammte, von dem noch die Rede sein wird), Braubach, Itter und Bingenheim hervor. Alles mehr oder weniger selbstänge Fürstentümer, die nur ganz theoretisch weiterhin dem fernen Kaiser in Wien unterstanden.
*1) Das 1567 »entstandene« Hessen-Rheinfels fiel nach dem Tod des kinderlosen Landgrafen Philipp II. an die Hauptlinie zurück und verschwand für einhundertundeins Jahre."
Mit der Selbständigkeit der Nebenlinien war es manchmal allerdings eine ungeklärte Sache. So zum Beispiel behauptete der Landgraf von Hessen-Homburg, dessen Fürstentum praktisch nur aus der Kleinstadt (heute: Bad) Homburg bei Frankfurt bestand, daß er, abgesehen von der Zugehörigkeit zum Reich, selbständig, also reichsunmittelbarer Fürst sei. Sein Bruder, der über größere Ländereien gebietende Landgraf von Darmstadt, sagte aber: keineswegs, Homburg sei nur eine Apanage. Dem Bruder (und seinen Nachkommen) seien nur die Steuereinkünfte aus Homburg und, damit das Geld ordentlich fließt, der Sitz dort in der Burg zugestanden worden, nicht die Landesherrschaft."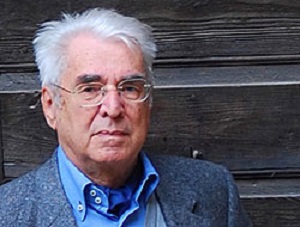 Herbert Rosendorfer (19 februari 1934 – 20 september 2012)
Zie voor nog meer schrijvers van de 19e februari ook mijn vorige blog van vandaag.
19-02-2017 om 12:02 geschreven door Romenu

Tags:Siri Hustvedt, Helen Fielding, Jaan Kross, Helene Hegemann, Björn Kuhligk, Dmitri Lipskerov, Wolfgang Fritz, Herbert Rosendorfer, Carson McCullers, Romenu



| | |
| --- | --- |
| | |



Inhoud blog


| | |
| --- | --- |
| | Peter Stamm, Sascha Kokot, Franz Blei, Jon Stallworthy, Montesquieu, Ioan Slavici, Rubén Darío, Paul Léautaud, Alan Alexander Milne |
| | Ilja Leonard Pfeijffer, Tom Dolby, Nanne Tepper, Jaap van den Born, Anton Valens, Diana van Hal, David Ebershoff, Gavin Extence, Roel Houwink |
| | Ester Naomi Perquin, Anthony Hecht, Reinhard Jirgl, Inger Christensen, Susan Sontag, Brian Castro, José Soares, Kálmán Mikszáth, Tino Hanekamp |
| | Antoine Wauters, Etty Hillesum, Tsjêbbe Hettinga, Maud Vanhauwaert, F. Springer, Osip Mandelstam, Mihai Eminescu, Molière, Philip Snijder |
| | Gouden Ganzenveer 2018 voor Antjie Krog |
| | J. Bernlef, Chris de Stoop, Edward St Aubyn, Anchee Min, Yukio Mishima, Martin Auer, Andreas Steinhöfel, John Dos Passos |
| | Isaäc da Costa, Tillie Olsen, Marek Hlasko, Rudolf Hagelstange, Anatoli Rybakov, Werner Helwig, Zacharias Topelius, Ida Dehmel |
| | Edmund White, Daniel Kehlmann, Jay McInerney, Lorrie Moore, Jan de Bas, Edgardo Cozarinsky, Mohammad- Ali Jamālzādeh, Clark Ashton Smith, Michael Carroll |
| | Jurgis Kunčinas, Kostís Palamás, Karl Bleibtreu, Victor de Laprade, Eduard von Bauernfeld, Maler Müller, Mark Alexander Boyd |
| | Cees van der Pluijm, David Mitchell, Jacques Hamelink, Haruki Murakami, Kamiel Verwer, Jakob Lenz, Fatos Kongoli, Jack London, Ferenc Molnár |
| | BNG Bank Literatuurprijs 2017 voor Marjolijn van Heemstra |
| | Katharina Hacker, Jasper Fforde, W. C. Heinz, Nikos Kavvadias, Mart Smeets, Oswald de Andrade, Eduardo Mendoza, Diana Gabaldon, Slavko Janevski |
| | Antonio Muñoz Molina, Saskia Stehouwer, Annette von Droste-Hülshoff, Mies Bouhuys, Harrie Geelen, Dennis Cooper, Adrian Kasnitz, Jared Carter, Yasmina Khadra |
| | Bas Heijne, Benjamin Lebert, Wessel te Gussinklo, Nora Bossong, Theodor Holman, Danny Morrison, Brian Friel, Simone de Beauvoir, Kurt Tucholsky |
| | Juan Marsé, Waldtraut Lewin, Claudia Grehn, Leonardo Sciascia, Alfred Tomlinson, Gaston Miron, Vasyl Stus, Wilkie Collins, Roland Moed |
| | Frans Kellendonk, Reginald Gibbons, Dionne Brand, Sofi Oksanen, Henk van Zuiden, Shobhaa Dé, Marie Desplechin, Nicholson Baker |
| | Charles Péguy, Max Gallo, Roland Topor, Pierre Gripari, Thomas Hill, Zora Neale Hurston, Robert Cormier, Ludovic Massé |
| | Die heiligen drei Könige (August Wilhelm Schlegel) |
| | Hester Knibbe, Elizabeth Strout, Khalil Gibran, Romain Sardou, Carl Sandburg, Jens Johler, Philipp Friedrich Hiller, E. L. Doctorow |
| | Ivan Olbracht, Benedikt Livshits, Anja Meulenbelt, Astrid Gehlhoff-Claes, Joachim Specht, Günter Görlich, Idris Davies |
| | Umberto Eco, Joris van Casteren, Paul Ingendaay, Ngũgĩ wa Thiong'o, Xu Xiake, Luisa Futoransky, Friedrich Dürrenmatt, Forough Farokhzad, László Krasznahorkai |
| | Gao Xingjian, Emil Zopfi, David Berman, Hellmuth Karasek, Markus Seidel, Fernand Handtpoorter, Andreas Altmann, Doris Kearns Goodwin, Jacob Grimm |
| | Peter Ghyssaert, J.R.R. Tolkien, Smith Henderson, Marie Darrieussecq, Alex Wheatle, Cicero, Jean Muno, John Gould Fletcher, Jacob Balde |
| | Nyk de Vries, André Aciman, Jimmy Santiago Baca, David Shapiro, Look J. Boden, Anton van Duinkerken, Hans Herbjørnsrud, Jean-Bernard Pouy, Luc Decaunes |
| | Simples Neujahrslied (Ludwig Eichrodt) |
| | Ernest van der Kwast, Rhidian Brook, Adonis, Jonas T. Bengtsson, Chantal van Gastel, Inge Schilperoord, J.D. Salinger, E. M. Forster, Juan Gabriel Vásquez |
| | Douglas Kennedy, Rascha Peper, Carry van Bruggen, Paul Hamilton Hayne, Rüdiger Safranski, Joe Orton, Mariano Azuela, René de Ceccatty, Sven Regener |
| | Rawi Hage |
| | A Farewell - Goodbye, old year (Alfred Austin) |
| | Anne Vegter, Arjen Duinker, Junot Díaz, Bastian Böttcher, Jacob Israël de Haan, August van Cauwelaert, Paula Dehmel |
| | Dieter Noll, Nicolas Born, Dal Stivens, Connie Willis, Giovanni Pascoli, Marie d'Agoult |
| | Nicholas Sparks, Irina Korschunow, Gottfried August Bürger, Alexander Smith, Horacio Quiroga, Stephan Krawczyk, Kingbotho |
| | Peter Buwalda, Theodor Fontane, Miklós Bánffy, Peter Lund, Joshua Clover, Paul Bowles, Rudyard Kipling, Douglas Coupland |
| | Willy Spillebeen, Norbert Hummelt, Georg von der Vring, Daniil Charms, Heinrich Hart, Betty Paoli, Maurice Bedel |
| | Stefan Brijs, Christian Kracht, Gilbert Adair, Paul Rudnick, Brigitte Kronauer, William Gaddis, Carmen Sylva, Vesna Lubina |
| | Liu Xiaobo, Burkhard Spinnen, Engelbert Obernosterer, Shen Congwen, Conrad Busken Huet, Manuel Puig, Hildegard Knef, Guy Debord, Antoine Bodar |
| | Bernard Wesseling, Édouard Nabe, Wendy Coakley-Thompson, Louis de Bourbon, Mariella Mehr, Markus Werner, Malin Schwerdtfeger, Mirza Ghalib, Carl Zuckmayer |
| | Der Weihnachtsbaum (Hoffmann von Fallersleben) |
| | David Sedaris, Elizabeth Kostova, Henry Miller, Rainer Malkowski, Mani Beckmann, Alejo Carpentier |
| | Jean Toomer, Hans Brinkmann, Willy Corsari, Alfred Huggenberger, René Bazin, Julien Benda |
| | Thomas Gray, Jean Galtier-Boissière, Ernst Moritz Arndt, Johann Gaudenz von Salis-Seewis, E. D. E. N. Southworth, Jean-François de Saint-Lambert |
| | Nigel Cliff |
| | Weihnachten (Max Dauthendey) |
| | David Pefko, Karin Amatmoekrim, Quentin Crisp, Lisa Kränzler, N.E.M. Pareau. Sheila Heti, Tununa Mercado, Maarten Goethals, Sabine Kuegler |
| | Friedrich Wilhelm Weber, Alfred Kerr, Gerhard Holtz-Baumert, Dorothy Wordsworth, Carlos Castaneda, William Collins, Christian Geissler, Ute Erb |
| | Zu Bethlehem, da ruht ein Kind (Annette von Droste-Hülshoff) |
| | Ingo Baumgartner, Karel Glastra van Loon, Dana Gioia, Patrick Beck, Henriette Roland Holst, Dominique Manotti |
| | Adam Mickiewicz, Angelika Schrobsdorff, Stephenie Meyer,Tevfik Fikret, Matthew Arnold |
| | The Cultivation of Christmas Trees (T. S. Eliot) |
| | Robert Bly, Hans Tentije, Hans Kloos, Volker Jehle, Tim Fountain, Donna Tartt, Marcelin Pleynet, Norman Maclean, J.J.L. ten Kate |