E-mail mij


Druk op onderstaande knop om mij te e-mailen.


Romenu


Google


Georg Trakl

Georg Trakl werd op 3 februari 1887 in het conducteurshuis aan de Waagplatz 2 in Salzburg geboren. Zijn vader, Tobias Trakl, was een handelaar in ijzerwaren en zijn moeder, die ook psychische problemen had, was Maria Catharina Trakl, (meisjesnaam Halik). Voorts had hij nog drie broers en drie zussen. Margarethe (doorgaans Grethe genoemd) stond hem het naast, zelfs zodanig dat sommigen een incestueuze verhouding vermoeden. Zijn jeugd bracht hij door in Salzburg. Vervolgens bezocht hij van 1897 tot 1905 het humanistische gymnasium. Om toch een academische opleiding te kunnen volgen, werkte hij tot 1908 in de praktijk bij een apotheker. Sommigen vermoedden dat hij dit vooral deed om zichzelf opiaten te kunnen verschaffen. Bij het uitbreken van WO I werd Trakl als medicus naar het front in Galicië (heden ten dage in Oekraïne en Polen) gestuurd. Zijn gemoedsschommelingen leidden tot geregelde uitbraken van depressie, die verergerd werden door de afschuw die hij voelde voor de verzorging van de ernstig verwonde soldaten. De spanning en druk dreven hem ertoe een suïcidepoging te ondernemen, welke zijn kameraden nochtans verhinderden. Hij werd in een militair ziekenhuis opgenomen in Kraków, alwaar hij onder strikt toezicht geplaatst werd.Trakl verzonk daar in nog zwaardere depressies en schreef Ficker om advies. Ficker overtuigde hem ervan dat hij contact moest opnemen met Wittgenstein, die inderdaad op weg ging na Trakls bericht te hebben ontvangen. Op 4 november 1914, drie dagen voordat Wittgenstein aan zou komen, overleed hij echter aan een overdosis cocaïne


Paul Celan

Paul Celan werd onder de naam Paul Antschel op 23 november 1920 geboren in Czernowitz, toentertijd de hoofdstad van de Roemeense Boekovina, nu behorend bij de Oekraïne. Paul Celans ouders waren Duitssprekende joden die hun zoon joods opvoedden en hem naar Duitse christelijke scholen stuurden. In 1942 werden Celans ouders door de Duitse bezetter naar een werkkamp gedeporteerd en daar vermoord. Hijzelf wist aanvankelijk onder te duiken, maar moest vanaf juli 1942 in een werkkamp dwangarbeid verrichten. Celan overleefde de oorlog. Via Boekarest en Wenen vestigde Celan zich in 1948 in Parijs. Daar was hij werkzaam als dichter, vertaler en doceerde hij aan de prestigieuze Ecole Normale Supérieure. Vermoedelijk op 20 april 1970 beëindigde hij zijn leven zelf door in de Seine te springen.


Gerard Reve

Gerard Reve over: Medearbeiders "God is in de mensen, de dieren, de planten en alle dingen - in de schepping, die verlost moet worden of waaruit God verlost moet worden, door onze arbeid, aangezien wij medearbeiders van God zijn." Openbaring "Tja, waar berust elk godsbegrip op, elke vorm van religie? Op een openbaring, dat wil zeggen op een psychische ervaring van zulk een dwingende en onverbiddelijke kracht, dat de betrokkene het gevoel heeft, niet dat hij een gedachte of een visioen heeft, maar dat een gedachte gedachte of visioen hem bezit en overweldigt."


Simon Vestdijk
Simon Vestdijk (Harlingen, 17 oktober 1898 – Utrecht, 23 maart 1971) was een Nederlands romancier, dichter, essayist en vertaler. Zijn jeugd te Harlingen en Leeuwarden beschreef hij later in de Anton Wachter-cyclus. Van jongs af aan logeerde hij regelmatig bij zijn grootouders in Amsterdam, waar hij zich in 1917 aan de Universiteit van Amsterdam inschrijft als student in de medicijnen. Tijdens zijn studie die van 1917 tot 1927 duurde, leerde hij Jan Slauerhoff kennen.Tot 1932 is hij als arts in praktijken door heel Nederland werkzaam. In 1932 volgt zijn officiële schrijversdebuut met de uitgave van de bundel Verzen in De Vrije Bladen. Doorslaggevend voor Vestdijks uiteindelijke keuze voor de literatuur is zijn ontmoeting in 1932 met Eddy Du Perron en Menno ter Braak. Deze ontmoeting had tot resultaat dat hij redactielid werd van het tijdschrift Forum Kort daarop, in 1933, wordt zijn eerste novelle, De oubliette, uitgegeven. In hetzelfde jaar schrijft hij Kind tussen vier vrouwen, dat, eerst geweigerd door de uitgever, later de basis zal vormen voor de eerste drie delen van de Anton Wachter-romans. In 1951 ontvangt Vestdijk de P.C. Hooftprijs voor zijn in 1947 verschenen roman De vuuraanbidders. In 1957 wordt hij voor het eerst door het PEN-centrum voor Nederland voorgedragen voor de Nobelprijs voor de Literatuur, die hij echter nooit zal krijgen. Op 20 maart 1971 wordt hem de Prijs der Nederlandse Letteren toegekend, maar voor hij deze kan ontvangen overlijdt hij op 23 maart te Utrecht op 72-jarige leeftijd. Vestdijk was auteur van ca. 200 boeken. Vanwege deze enorme productie noemde de dichter Adriaan Roland Holst hem 'de man die sneller schrijft dan God kan lezen'. Andere belangrijke boeken van Simon Vestdijk zijn: "Kind van stad en land" (1936), "Meneer Visser's hellevaart" (1936), "Ierse nachten" (1946), "De toekomst de religie" (1947), "Pastorale 1943" (1948), "De koperen tuin" (1950), "Ivoren wachters" (1951), "Essays in duodecimo" (1952) en "Het genadeschot" (1964).


K.P. Kavafis

K.P. Kavafis werd als kind van Griekse ouders, afkomstig uit Konstantinopel, geboren in 1863 in Alexandrië (tot vandaag een Griekse enclave) waar hij ook het grootste deel van zijn leven woonde en werkte. Twee jaar na de dood van zijn vader verhuist het gezin in 1872 naar Engeland om na een verblijf van vijf jaar naar Alexandrië terug te keren. Vanwege ongeregeldheden in Egypte vlucht het gezin in 1882 naar Konstantinopel, om na drie jaar opnieuw naar Alexandrië terug te gaan. In de jaren die volgen maakt Kavafis reizen naar Parijs, Londen en in 1901 zijn eerste reis naar Griekenland, in latere jaren gevolgd door nog enkele bezoeken. Op de dag van zijn zeventigste verjaardag, in 1933 sterft Kavafis in Alexandrië. De roem kwam voor Kavafis pas na zijn dood, dus postuum. Deels is dat toe te schrijven aan zijn eigen handelswijze. Hij was uiterst terughoudend met de publicatie van zijn gedichten, liet af en toe een enkel gedicht afdrukken in een literair tijdschrift, gaf in eigen beheer enkele bundels met een stuk of twintig gedichten uit en het merendeel van zijn poëzie schonk hij op losse bladen aan zijn beste vrienden.


Thomas Mann


Thomas Mann, de jongere broer van Heinrich Mann, werd geboren op 6 juni 1875 in Lübeck. Hij was de tweede zoon van de graankoopman Thomas Johann Heinrich Mann welke later één van de senatoren van Lübreck werd. Zijn moeder Julia (geboren da Silva-Bruhns) was Duits-Braziliaans van Portugees Kreoolse afkomst. In 1894 debuteerde Thomas Mann met de novelle "Gefallen". Toen Thomas Mann met 21 jaar eindelijk volwassen was en hem dus geld van zijn vaders erfenis toestond - hij kreeg ongeveer 160 tot 180 goldmark per jaar - besloot hij dat hij genoeg had van al die scholen en instituties en werd onafhankelijk schrijver. Kenmerkend voor zijn stijl zijn de ironie, de fenomenale taalbeheersing en de minutieuze detailschildering. Manns reputatie in Duitsland was sterk wisselend. Met zijn eerste roman, Buddenbrooks (1901), had hij een enorm succes, maar door zijn sceptische houding tegenover Duitsland na de Eerste Wereldoorlog veranderde dit volledig. Stelde hij zich tot aan de jaren twintig apolitiek op (Betrachtungen eines Unpolitischen, 1918), meer en meer raakte hij bij het Politiek gebeuren betrokken. Zijn afkeer van het nationaal socialisme groeide, zijn waarschuwingen werden veelvuldiger en heftiger. In 1944 accepteerde hij het Amerikaanse staatsburgerschap. Tussen 1943 en 1947 schreef Mann Doktor Faustus (zie Faust), de roman van de 'Duitse ziel' in de gecamoufleerd geschilderde omstandigheden van de 20ste eeuw. In 1947 bezocht hij voor het eerst sinds de Oorlog Europa, twee jaar later pas Duitsland. In 1952 vertrok hij naar Zwitserland. Op 12 augustus 1955 stierf hij in Zürich. Twintig jaar na zijn dood, in aug. 1975, is zijn literaire nalatenschap geopend: dagboekaantekeningen van 15 maart 1933 tot 29 juli 1955, alsmede notities uit de jaren 1918 tot en met 1921.Belangrijke werken zijn: Der Zauberberg, Der Tod in Venedig, Dokter Faustus , Joseph und seine Brüder en Die Bekenntnisse des Hochstaplers Felix Krull.


Rainer Maria Rilke

Rilke werd op 4 december 1875 geboren in Praag. Hij had al naam gemaakt als dichter met zijn bundels Das Stundenbuch en Das Buch der Bilder, toen hij de literaire wereld versteld deed staan en wereldfaam verwierf met de publicatie van zijn twee delen Neue Gedichte in 1907 en 1908. Hij verzamelde daarin het beste werk uit een van zijn vruchtbaarste periodes, die hij grotendeels doorbracht in Parijs. Rilke was daar diep onder de indruk gekomen van Rodin, bij wie hij een tijdlang in dienst was als particulier secretaris. Rodin, zei hij later, had hem leren kijken. Dit kijken kwam neer op intense concentratie, om het mysterie te kunnen zien 'achter de schijnbare werkelijkheid'. Latere en rijpere werken als Duineser Elegien (1912-1923) en het ronduit schitterende Die Sonette an Orfeus (1924) illustreren Rilkes metafysische visie op het onzegbare, dat haar verwoording vindt in een hermetische muzikale taal. Op 29 december 1926 overlijdt Rilke in het sanatorium in Val-Mont aan de gevolgen van leukemie. Enkele dagen later wordt hij, overeenkomstig zijn wens, begraven op het kerkhof van Raron.


* * * * * * * * * * * * * * * *

| | |
| --- | --- |
| | Over literatuur, gedichten, kunst en cultuur |

20-07-2010

Hans Lodeizen, Uwe Johnson, Simin Behbahāni
De Nederlandse dichter Hans Lodeizen werd geboren op 20 juli 1924 in Naarden. Zie ook mijn blog van 20 juli 2006 en ook mijn blog van 20 juli 2007 en ook mijn blog van 20 juli 2008 en ook mijn blog van 20 juli 2009.
Een lege postbode verdrinkt op de landweg
(Voor A. Morriën)
het is verdomd al weer haast herfst
en mijn vermoeid lichaam dat geen honing kent
lichaam zwak boven mate en gespleten
het is een oud huis als in Greenwich Village
de bomen staan haastig in te pakken
hun bladeren gaan in de koffers van de grond
de wind is een gezwinde sleutel
en over het deksel legt zij een kleed van wolken
de vensters van mijn lichaam zijn blind
en bij het haardvuur van mijn dromen zie ik
de dagen als vlammen boompje verwisselen
en weggaan in een oude stam van het huis
hoe laat zou het al zijn de rivieren staan
te heupwiegen als een raam tegen het landschap
mijn lichaam mijn teder lichaam zachtjes heengaand
of een lege postbode verdrinkt in de landweg.
als je triest bent
als je triest bent zegt de dokter
moet je meer eten klieren die slecht
werken hebben voedsel nodig om
op toeren te raken dat is logisch
maar de dokter denkt niet aan mij.

tweemaal in één rondgang van
het wiel voelde ik hoe groot de zon
was ook als de zomer niet meloenen
langs het gras uitspreidt en zachte
misère goedmoedig over het pad hobbelt.
Langzaam
winter, jij bent een slechtaard
in de huizen verstop je je
als een kind zie ik je alle scholen
binnen hollen met je lichaam
in een tas o winter jij bent
een slechte meester

een klein beetje vuurwerk daarmee
ben ik tevreden o winter geef mij
wat vrolijkheid knip een stuk
van deze middag af gooi een sprookje
in het water van de nacht
o slechte meester

dag slechte winter, scharenslijper,
met geschramde knieën hol je
over de speelplaats als knikkers
uit de wolken van een hemel naar het blauwe
hemd waar het witte krijtje rijdt van
een slechte meester.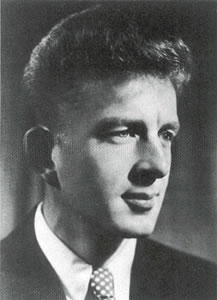 Hans Lodeizen (20 juli 1924 - 26 juli 1950)
De Duitse schrijver Uwe Johnson werd geboren op 20 juli 1934 in Cammin (tegenwoordig Kamień Pomorski, Polen). Zie ook mijn blog van 20 juli 2007 en ook mijn blog van 20 juli 2008 en ook mijn blog van 20 juli 2009.
Uit: Jahrestage
"21. August, 1967 Montag
Aufklarendes Wetter in Nordvietnam erlaubte der Luftwaffe Angriffe nördlich von Hanoi. Die Marine bombardierte die Küsten mit Flugzeugen und feuerte Achtzollgranaten in die entmilitarisierte Zone. Im Süden wurden vier Hubschrauber abgeschossen. Die Unruhen in New Haven gingen gestern weiter mit Bränden, eingeschlagenen Schaufenstern, Plünderung: weitere 112 Personen sind festgenommen worden.
Neben dem Zeitungenstapel wartet eine kleine gusseiserne Schale, über die die gekrümmte Hand des Händlers vorstößt, ehe sie noch die Münze hat abwerfen können [...]
Gesine Cresspahl kauft die New York Times wochentags am Stand, der Bote könnte ihre Frühstückszeit doch verfehlen [...]
23. August, 1967 Mittwoch
Die Luftwaffe flog gestern 132 Angriffe auf Nordvietnam [...]
In der Nacht in New Haven gingen fünfhundert Polizisten Patrouille in den Negervierteln, durchsuchten Autos, hielten Scheinwerfer gegen die Fenster, verhafteten hundert Leute [...]
Im August 1931 saß Cresspahl in einem schattigen Garten an der Travemündung, mit dem Rücken zur Ostsee, und las in einer englischen Zeitung, die fünf Tage alt war."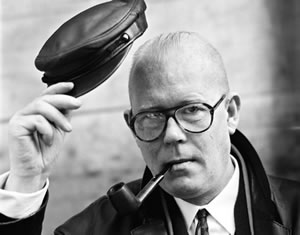 Uwe Johnson (20 juli 1934 – 24 februari 1984)
De Iraanse dichteres en schrijfster Simin Behbahāni werd geboren in Teheran op 20 juli 1927. Zie ook mijn blog van 20 juli 2009.
Stop Throwing My Country To The Wind
If the flames of anger rise any higher in this land
Your name on your tombstone will be covered with dirt.
You have become a babbling loudmouth.
Your insolent ranting, something to joke about.
The lies you have found, you have woven together.
The rope you have crafted, you will find around your neck.
Pride has swollen your head, your faith has grown blind.
The elephant that falls will not rise.
Stop this extravagance, this reckless throwing of my country to the wind.
The grim-faced rising cloud, will grovel at the swamp's feet.
Stop this screaming, mayhem, and blood shed.
Stop doing what makes God's creatures mourn with tears.
My curses will not be upon you, as in their fulfillment.
My enemies' afflictions also cause me pain.
You may wish to have me burned , or decide to stone me.
But in your hand match or stone will lose their power to harm me.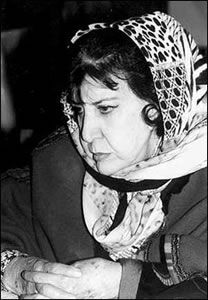 Simin Behbahāni (Teheran, 20 juli 1927)



Zie voor nog meer schrijvers van de 20e juli ook mijn twee vorige blogs van vandaag.

20-07-2010 om 20:03 geschreven door Romenu


Francesco Petrarca, Maurice Gilliams, Erik Axel Karlfeldt
De Italiaanse dichter en schrijver Francesco Petrarca werd geboren in Arezzo op 20 juli 1304. Zie ook mijn blog van 20 juli 2007 en ook mijn blog van 20 juli 2008 en ook mijn blog van 20 juli 2009.
Sonette
I.
Ihr, die ihr hört in manch zerstreuter Zeile
der Seufzer Ton, die mir das Herz genähret
solang der erste Jugendwahn gewähret,
da ich ein andrer war wie jetzt zum Teile:
Von jedem, der erprobt der Liebe Pfeile,
hoff' ich, wenn ihm manch wechselnd Blatt erkläret,
wie eitles Leid und Hoffen mich verzehret,
wird nicht Verzeihn bloß, Mitleid mir zuteile.
Wohl seh' ich jetzt, wie ich zu lange Zeiten
der Menschen Fabel war, und muß entbrennen
vor Scham, wenn ich mich mahn' an mein Versäumen.
Und Scham ist nun die Frucht der Eitelkeiten,
und büßendes Bereu'n und klar Erkennen,
das, was der Welt gefällt, ein kurzes Träumen.
III.
Es war der Tag, wo man der Sonne Strahlen
Mitleid um ihren Schöpfer sah entfärben:
Da ging ich sorgenlos in mein Verderben,
Weil eure Augen mir die Freiheit stahlen.
Die Zeit schien nicht gemacht zu Amors Wahlen,
Und Schirm und Schutz vor seinem Angriff werben,
Unnötig; so begannen meine herben
Drangsale mit den allgemeinen Qualen.
Es fand der Gott mich da ohn alle Wehre,
Den Weg zum Herzen durch die Augen offen,
Durch die seitdem der Tränen Flut gezogen.
Doch, wie mich dünkt, gereichts ihm nicht zur Ehre:
Mich hat sein Pfeil in schwachem Stand getroffen,
Euch, der Bewehrten, wies er kaum den Bogen.
Vertaald door August Wilhelm Schlegel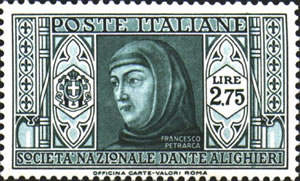 Francesco Petrarca (20 juli 1304 – 19 juli 1374)
De Vlaamse dichter en schrijver Maurice Gilliams werd geboren in Antwerpen op 20 juli 1900. Zie ook mijn blog van 20 juli 2008 en ook mijn blog van 20 juli 2009.
Herfst
Het is een land van grijsaards na de zomer,
hier geeuwt de heide in haar gal van zonde;
het bruin der eiken heeft de geur van honden,
het dorp gloeit in zijn klokken van oktober.
De honing druipt vermoeid in aarden potten
waaraan de handen zich getroost verenen;
en eenzaam duurt 't gemaal der molenstenen,
't kasteel staat in zijn grachten te verrotten.
Sterfbedden blinken van het goud der vaderen,
't is avond en de zonen zien het wonder:
't geboortehuis dompelt in nevel onder
en jeugd en lief en 't ál zijn niet te naderen.
Elegie
Zondag op het land.
Roken en door 't venster staren:
linden voor de gevel,
trage knapen gaan voorbij.
Zomeravond op de velden
en de verre treinen kan men horen.
Grachten die naar heimwee smaken,
vergezichten, klokken die mij plagen
komen 't hart zijn honing roven.
En de dorpen die ik door wil trekken,
waar de bruiden wonen,
waar de boten varen op de stromen,
roepen mij in 't dalend donker:
in het koren staat een huis.
Maar ik toef hier voor het venster
van een boerenkamer
waar een stoel de stilte tekent
en de bloemen bruin verwelken
in een glas groen water.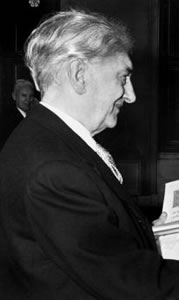 Maurice Gilliams (20 juli 1900 – 18 oktober 1982)
De Zweedse dichter Erik Axel Karlfeldt werd geboren op 20 juli 1864 in Folkärna. Zie ook mijn blog van 20 juli 2007 en ook mijn blog van 20 juli 2008 en ook mijn blog van 20 juli 2009.
Ich teile gerne
Ich teile gerne
mein Los in Liebe und Haß;
Glück und Schmerz, zu erleiden
das vollgerüttelte Maß.

Sub luna morior.
Dunkel ist meine Gruft.
Gib mich der Scholle hin
oder zerstäub mich in Luft:
drei Schaufeln Erde,
ein Häuflein verglühte Schicht,
flatternd, wie meine Sehnsucht
flattert im mondklaren Licht.
Serenade
Wenn Birkenblätter wie goldner Schaum
wirbeln auf welkenden Matten,
spinn unter Dach deinen friedlichen Traum
in Mitternachts Wolkenschatten.
Wenn der Wind an deinem Fenster erscheint,
ein schneebleicher Freiersmann,
träume, daß er es gut mit dir meint
und dir nichts anhaben kann.
Träume vom spielenden Sonnenstaub,
dem heiteren, sommerwarmen,
und daß du, umhegt von grünem Laub,
geschlafen in meinen Armen.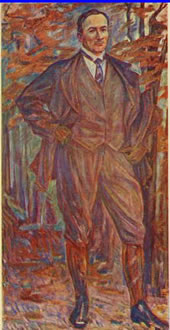 Erik Axel Karlfeldt (20 juli 1864 – 8 april 1931)
Portret door Johan Axel Gabriel Acke
20-07-2010 om 19:55 geschreven door Romenu


Cormac McCarthy, Pavel Kohout, Elfriede Kern, Thomas Berger, Lotte Ingrisch, Thomas Lovell Beddoes
De Amerikaanse schrijver Cormac McCarthy werd geboren op 20 juli 1933 in Providence, Rhode Island. Zie ook mijn blog van 20 juli 2007 en ook mijn blog van 20 juli 2008 en ook mijn blog van 20 juli 2009.
Uit: No Country for Old Men
"I sent one boy to the gaschamber at Huntsville. One and only one. My arrest and my testimony. I went up there and visited with him two or three times. Three times. The last time was the day of his execution. I didnt have to go but I did. I sure didnt want to. He'd killed a fourteen year old girl and I can tell you right now I never did have no great desire to visit with him let alone go to his execution but I done it. The papers said it was a crime of passion and he told me there wasnt no passion to it. He'd been datin this girl, young as she was. He was nineteen. And he told me that he had been plannin to kill somebody for about as long as he could remember. Said that if they turned him out he'd do it again. Said he knew he was goin to hell. Told it to me out of his own mouth. I dont know what to make of that. I surely dont. I thought I'd never seen a person like that and it got me to wonderin if maybe he was some new kind. I watched them strap him into the seat and shut the door. He might of looked a bit nervous about it but that was about all. I really believe that he knew he was goin to be in hell in fifteen minutes. I believe that. And I've thought about that a lot. He was not hard to talk to. Called me Sheriff. But I didnt know what to say to him. What do you say to a man that by his own admission has no soul? Why would you say anything? I've thought about it a good deal. But he wasnt nothin compared to what was comin down the pike.
They say the eyes are the windows to the soul. I dont know what them eyes was the windows to and I guess I'd as soon not know. But there is another view of the world out there and other eyes to see it and that's where this is goin. It has done brought me to a place in my life I would not of thought I'd of come to."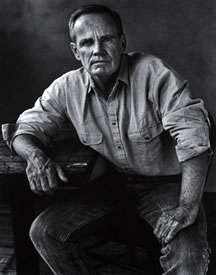 Cormac McCarthy (Providence, 20 juli 1933)
De Tsjechische schrijver Pavel Kohout werd geboren op 20 juli 1928 in Praag in wat toen nog Tsjecho-Slowakije werd genoemd. Zie ook mijn blog van 20 juli 2008 en ook mijn blog van 20 juli 2009.
Uit: Meine Frau und ihr Mann (Vertaald door Karl-Heinz Jahn'
"Vilém Rosol hatte sich niemals gegen die strenge und bigotte Erziehung seiner Eltern aufgelehnt. Sein dadurch äußerst scheu und keusch geratenes Wesen sah sich unverhofft einer Frau mit "Vergangenheit" ausgeliefert, die ihr Leben als Helikonspielerin in einer Damenkapelle verdingte. Auch Liliane bewies eine schier überwältigende Dominanz und spricht sogar bei der überstürzten Vermählung für Vilém das Ja-Wort. Er schien jedoch nun im siebten Himmel zu sein...
Pavel Kohout zieht mit seinen 70 Jahren noch einmal richtig vom Leder. Die Beichte von Vilém Rosol über "MEINE FRAU UND IHR MANN" ist eine messerscharfe Satire in zwei Teilen. Der Anfang wurde noch vor Kohouts Ausbürgerung verfaßt und ist von jener augenzwinkernden Leichtigkeit, die ein wenig an die alte Schule eines Schweijk erinnert. Vor einem halben Jahr fertiggestellt, weist der zweite Teil formal keinen Bruch zum ersten auf, zieht jedoch in seinen Volten um einiges an und mündet schließlich in einem hochexplosiven Finale. Anfangs noch als privates Idyll mißzuverstehen, werden die Anspielungen auf die neue tschechischen Republik bald unübersehbar. Satire darf alles - ein Hoch auf die Demokratie, die soviel schwarzhumorige Nabelschau und bitterböse Hoffnungslosigkeit erträgt!."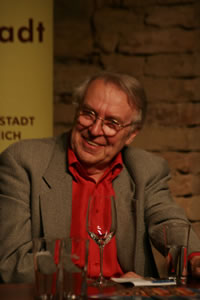 Pavel Kohout (Praag, 20 juli 1928)
De Oostenrijkse schrijfster Elfriede Kern werd geboren op 20 juli 1950 in Bruck an der Mur. Zie ook mijn blog van 20 juli 2009.
Uit: Kopfstücke
`Es ist doch mein Kopf, hat er gesagt, wie kann man mir verbieten, an meinem eigenen Kopf ein kleines Experiment vorzunehmen? Ich bin nicht überrascht. Ich weiß längst, worauf er hinauswill. Meine Verletzung hat ihn überhaupt erst auf die Idee gebracht. Er möchte ein Loch, wie ich es habe, weil er glaubt, daß ihm das helfen würde. Meine Freunde waren an dem Tag nicht da, hat er gesagt, sie haben mich die ganze Zeit beaufsichtigt wie ein Kleinkind, aber an diesem Tag haben beide zugleich das Haus verlassen müssen, und ich habe die Gelegenheit genützt. Ich habe den Werkzeugkasten meines Freundes geholt und auch gleich den passenden Bohrer gefunden. Um mich zu üben, habe ich ein paar Löcher in die Tropenholzmöbel meiner Freunde gebohrt. Meine Schädelplatte kann nicht sehr viel widerstandsfähiger sein als Tropenholz, hab ich mir gedacht. Die richtige Stelle auf meinem Schädel, die Stelle, an der anzusetzen ist, die kenne ich natürlich schon längst. Es ist von allergrößter Wichtigkeit, den Bohrer richtig zu plazieren.`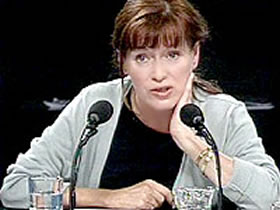 Elfriede Kern (Bruck an der Mur, 20 juli 1950)
De Amerikaanse schrijver Thomas Louis Berger werd geboren op 20 juli 1924 in Cincinnati, Ohio. Zie ook mijn blog van 20 juli 2009.
Uit: Meeting Evil
"Perhaps John Felton had got married too young, but he really did love Joanie and, besides, she was pregnant and came from a family which, though believing abortion was wrong, would have been disgraced by an illegitimate birth, with several of its members active in local church affairs and one in the politics of the county. So he became a father the first time almost simultaneously with becoming a husband.
Then before Melanie was quite three years of age she was joined by a newborn brother they prudently named for her mother's uncle Philip, a small businessman who had retired on the tidy sum paid for his prime-location premises (where he had sold floor coverings) by the firm that intended to demolish them along with neighboring structures and build a medium-sized mall on the property. But Uncle Phil was conspicuously healthy and still not nearly old enough to be considered a prompt source of financial relief for his presumed heirs. They were paying too much for a house though John was himself a real-estate salesman — at the moment in a buyer's market.
John worked weekends, showing houses to potential buyers when there were such, and took Mondays off, which permitted Joanie to catch up on her sleep in the morning, and in the afternoon shop or visit the hairdresser. Even so — and whenever he was home he shared in the chores, including wee-hour calls from baby Phil — having to care for two small children was leaving its mark on his young wife, who, he had to admit to himself, already looked as if she had been married twice as long as was actually the case.
It was on such a late Monday morning when, with the two-tone sound of the front-door chimes, the worst day of John's life began, though he had already been up for hours, feeding the children and running the first of two loads of laundry through the washer/dryer and folding the garments while they were still warm."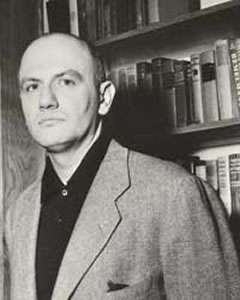 Thomas Berger (Cincinnati, 20 juli 1924)
De Oostenrijkse schrijfster Lotte Ingrisch (geb. Charlotte Gruber) werd geboren op 20 juli 1930 in Wenen. Zie ook mijn blog van 20 juli 2007.
Uit: Reiseführer ins Jenseits
'So war es nicht immer. Unsere Großväter und ihre Frauen haben es noch verstanden, zu sterben. Und sterben zu lassen. Ihr Schmerz war nicht kleiner. Vielleicht ist er sogar größer gewesen. Aber sie haben den Tod als etwas Natürliches betrachtet, als Teil ihres Lebens, und so haben sie nicht, wie wir, mit Abscheu und Entsetzen auf ihn reagiert. Dadurch war es ihnen möglich, ihre Sterbenden bei sich zu Hause zu behalten, in ihrer tröstlichen Mitte, bis zuletzt. Statt ihn ängstlich zu meiden, hat man sich früher um den Sterbenden wie um ein Zentrum versammelt. Sein Verzeihen, seinen Segen und manchmal auch seine Weisheit erbeten. Man sprach miteinander über die Zeit, die noch eine gemeinsame sein würde. Und auch über die Zeit nachher.
Sorgen wurden zerstreut, Wünsche gewährt. Schon früh gewöhnten die Kinder sich dabei an den Tod und empfanden weder Angst noch Grauen vor ihm. Man nahm Abschied voneinander, und wer seinen
Verwandten oder Ehegespons lieb hatte, saß an seinem Bett und hielt ihm beim Sterben die Hand."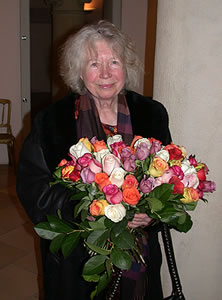 Lotte Ingrisch (Wenen, 20 juli 1930)
Rectificatie
De Engelse dichter Thomas Lovell Beddoes werd geboren op 20 juli 1803 in Clifton (en niet op 30 juni). Zie ook mijn blog van 30 juni 2007 en ook mijn blog van 30 juni 2008 en ook mijn blog van 30 juni 2009.
If Thou Wilt Ease Thine Heart
IF thou wilt ease thine heart
Of love, and all its smart,-
Then sleep, dear, sleep!
And not a sorrow
Hang any tear on your eyelashes;
Lie still and deep,
Sad soul, until the sea-wave washes
The rim o' the sun to-morrow,
In eastern sky,
But wilt thou cure thine heart
Of love, and all its smart,-
Then die, dear, die!
'T is deeper, sweeter,
Than on a rose bank to lie dreaming
With folded eye;
And then alone, amid the beaming
Of love's stars, thou'lt meet her
In eastern sky.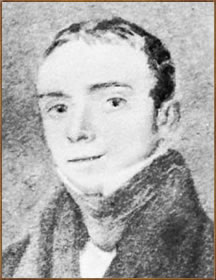 Thomas Lovell Beddoes (20 juli 1803 – 26 januari 1849)


20-07-2010 om 19:43 geschreven door Romenu


Henk Hofland
De Nederlandse schrijver, journalist, commentator, essayist en columnist Henk Hofland werd geboren in Rotterdam op 20 juli 1927. Hofland studeerde aan Nijenrode en kwam in 1953 in dienst bij de buitenlandredactie van het Algemeen Handelsblad en kreeg later de leiding over het zaterdagse supplement. Daarna werd hij adjunct-hoofdredacteur en later hoofdredacteur van de krant. De fusie in 1970 met de Nieuwe Rotterdamsche Courant tot het huidige NRC Handelsblad betekende tevens de val van Hofland. Hierna bouwde hij als freelancer voor diverse media een reputatie van respectabel politiek commentator, columnist en publicist op, met veel aandacht voor de Verenigde Staten. Ook van de ontwikkelingen in het Oostblok deed hij langere tijd verslag; hij maakte diverse reizen door de toenmalige Oostbloklanden, nog voor de val van de muur. New York City beschouwt Hofland als zijn tweede stad. Jaarlijks verblijft hij daar meerdere malen in hetzelfde hotel, en verwerkt zijn waarnemingen in zijn columns. Hofland kreeg in 1992 de Audax columnistenprijs, ontving in 1996 de Gouden Ganzenveer en werd in 1999 door zijn collega's uitgeroepen tot Journalist van de Eeuw.
Uit: De voetbalbeschaving (column)
"Maar terwijl we de indruk krijgen dat van tijd tot tijd de nationale noodtoestand dreigt, vooral bij wat we evenementen noemen, ontbreekt het aan een analyse van de oorzaken. Wie zijn de 'raddraaiers'; waarom doen ze het; waarom begrijpen ze niet dat hun geweld en kabaal in het nadeel is van het algemeen belang waarin ze zelf ook hun aandeel hebben? Mijn antwoord klinkt misschien wat ouderwets. Het is een kwestie van opvoeding. Sinds al een jaar of twintig heeft Nederland 250.000 analfabeten die volstrekt niet kunnen lezen en schrijven, en 1,3 miljoen functioneel analfabeten of laaggeletterden die alleen de allersimpelste tekst kunnen begrijpen. De grote meerderheid is autochtoon. Ze betrekken hun informatie vrijwel uitsluitend van de televisie, en dan van de platste programma's waaraan steeds minder gebrek is. Dat is nu eenmaal de trend die ook bij de serieuze media waarneembaar is. Alles moet leuker want anders gaan we failliet.
Dit meer dan een miljoen analfabeten is een generatie die nu op het punt staat om kinderen te krijgen. Opvoeden bestaat voor een groot deel uit de overdracht van normen en waarden, nieuwsgierigheid en leergierigheid. Deze analfabeten dragen hun onkunde, hun onverschilligheid, misschien hun haat tegen de reguliere samenleving over op hun kinderen.
Laatste nieuws op dit gebied: 145.000 jongeren zitten op 'zwakke scholen'; de burger moet de politie beter gaan helpen want de ordebewaarders kunnen het niet meer alleen af; in Nederland zijn volgens het Sociaal en Cultureel Planbureau volledig uitgesloten van sociaal verkeer; en het zogeheten 'comazuipen' onder jongeren is het afgelopen jaar met 45 procent gestegen, 500 pubers zijn met alcoholvergiftiging in het ziekenhuis beland.
Gebrek aan algemene kennis is als een gletsjer die langzaam in de maatschappij schuift. Misschien hebben we een jaar of twintig geleden de grondslag gelegd voor een nieuw lompenproletariaat, waarvoor we nu de rekening gepresenteerd krijgen. Dat is dan uiteindelijk ook het gevolg van het eindeloze geëxperimenteer en gehannes met ons onderwijs. En als we nu beginnen met het herstel, zou het nog wel een generatie kunnen duren voor de toen aangerichte schade is hersteld."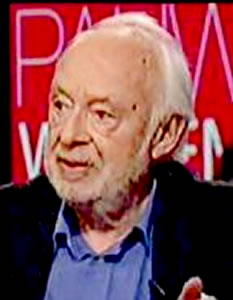 Henk Hofland (Rotterdam, 20 juli 1927)

20-07-2010 om 00:00 geschreven door Romenu

Tags:Henk Hofland, Romenu


19-07-2010

Anna Enquist, Gottfried Keller, Miltos Sachtouris, Jean-Pierre Faye, Hermann Bahr
De Nederlandse dichteres en schrijfster Anna Enquist werd geboren op 19 juli 1945 in Amsterdam als Christa Boer. Zie ook mijn blog van 19 juli 2006 en ook mijn blog van 19 juli 2007 en ook mijn blog van 19 juli 2008 en ook mijn blog van 19 juli 2009.
Leugens in bessentijd
Welke constructie is steviger, heeft langer
standgehouden. En hoe meer er wonen, hoe
minder je wegkomt. Waarheen. Het verlangen
is een zomerhuis zonder kookplaats en zonder
geschiedenis. Hier ben ik omdat ik hier ben.
Vannacht was ik wakker, het waaide, regen
striemde de kastanje terwijl het al licht werd,
de nacht had geen rust gebracht. Ik wist
wel hoe dat zat, ging slapen en ontwaakte
in een stille morgen wit van verdriet.
Men kan niet blijven zeuren. De pruimen
ploffen rottend van de bomen, in de koude
tuin worden de kleuren snel ouder. Alles er-
varen zonder verdoving, pannen klaarzetten en
suiker, archieven beheren, scherven bewaren.
Een kind uit vijfenveertig
Mijn vader had twee levens. Een
kort en vlammend, zonder mij. En een
daarna. Mijn vrijheid was een plicht.
Ik speelde in een pasgeboren luwte;
wat ik voor vol aanzag was innerlijk
ontwricht. Verhalen gingen onvoorspelbaar
dicht en vragen ketsten terug. Ik zweeg.
Als ik aan tafel zat stond er een horde
hol van honger in mijn rug. Ik at.
Hij nam een boot. Geen vijand kan
op open water schuilen. Mijn vader
klemde in zijn vuisten schoot en roer.
Gevangen in een cel van hout dwong
hij de vrede af. Hij vocht met storm.
Opluchting dreigde als een tweede dood.
Mijn vader had twee levens: een
sloeg zijn brandmerk in het ander
en het ander joeg een schaduw over mij.
Ik ging aan land, ik, voel de wind
en in die schaduw ben ik vrij.
Alsof
Wij schrijven zo graag over hersens,
wij dichters. We klemmen het brein
in de handen; woorden druppen op tafel.

Het lukt! Een zoemen start in Wernicke,
Broca. Liquor klotst in de ventrikels,
ionen krioelen in synapsspleten.

Dan een toets van beheerst verdriet:
de glorie vergaat als wij uitdoven.
Tevreden lezen, achterover. Alsof

we het geloven. Wisten we hoe
ons geprezen grijs goed in een oogwenk
met kracht door neus en oor -

we zouden de woorden wegvegen,
voor altijd zwijgen, als we konden.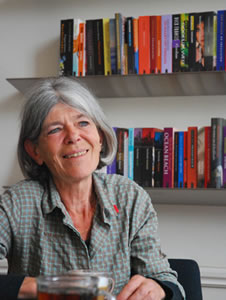 Anna Enquist (Amsterdam, 19 juli 1945)
De Zwitserse schrijver Gottfried Keller werd geboren in Zürich op 19 juli 1819. Zie ook mijn blog van 19 juli 2007 en ook mijn blog van 19 juli 2008 ook mijn blog van 19 juli 2009.
Uit: Der grüne Heinrich


"Mein Vater war ein Bauernsohn aus einem uralten Dorfe, welches seinen Namen von dem Alemannen erhalten hat, der zur Zeit der Landteilung seinen Spieß dort in die Erde steckte und einen Hof baute. Nachdem im Verlauf der Jahrhunderte das namengebende Geschlecht im Volke verschwunden, machte ein Lehensmann den Dorfnamen zu seinem Titel und baute ein Schloß, von dem niemand mehr weiß, wo es gestanden hat; ebensowenig ist bekannt, wann der letzte »Edle« jenes Stammes gestorben ist. Aber das Dorf steht noch da, seelenreich und belebter denn je, während ein paar Dutzend Zunamen unverändert geblieben und für die zahlreichen, weitläufigen Geschlechter fort und fort ausreichen müssen. Der kleine Gottesacker, welcher sich rings an die trotz ihres Alters immer weiß geputzte Kirche legt und niemals erweitert worden ist, besteht in seiner Erde buchstäblich aus den aufgelösten Gebeinen der vorübergegangenen Geschlechter; es ist unmöglich, daß bis zur Tiefe von zehn Fuß ein Körnlein sei, welches nicht seine Wanderung durch den menschlichen Organismus gemacht und einst die übrige Erde mit umgraben geholfen hat. Doch ich übertreibe und vergesse die vier Tannenbretter, welche jedesmal mit in die Erde kommen und den ebenso alten Riesengeschlechtern auf den grünen Bergen rings entstammen; ich vergesse ferner die derbe ehrliche Leinwand der Grabhemden, welche auf diesen Fluren wuchs, gesponnen und gebleicht wurde und also so gut zur Familie gehört wie jene Tannenbretter und nicht hindert, daß die Erde unseres Kirchhofes so schön kühl und schwarz sei als irgendeine. Es wächst auch das grünste Gras darauf, und die Rosen nebst dem Jasmin wuchern in göttlicher Unordnung und Überfülle, so daß nicht einzelne Stäudlein auf ein frisches Grab gesetzt, sondern das Grab muß in den Blumenwald hineingehauen werden, und nur der Totengräber kennt genau die Grenze in diesem Wirrsal, wo das frisch umzugrabende Gebiet anfängt."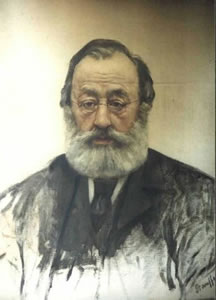 Gottfried Keller (19 juli 1819 – 15 juli 1890)
De Griekse dichter Miltos Sachtouris of Miltos Sahtouris werd geboren in Athene op 19 juli 1919. Zie ook mijn blog van 19 juli 2007 en ook mijn blog van 19 juli 2008 en ook mijn blog van 19 juli 2009.
The Station
In memory of Guillaume Apollinaire
It rains continually in my sleep
my dream fills with mud
the place is dark
and I'm waiting for a train
the station master is picking daisies
that have sprouted on the rails
as it's been a long time since
any train has arrived at this station
and suddenly the years have passed
I sit behind a window
hair and beard grown long
as if I'm very ill
and just as I'm falling asleep again
slowly she comes
holding a knife in her hand
she comes up to me carefully
and plunges it into my right eye.
The Dove
The dove would pass this way
they'd lit torches all round in the streets
others kept watch in the rows of trees
children held flags in their hands
hours passed and it began to rain
then the entire sky grew dark
a lightning flash whispered something in fright
and the cry broke in man's mouth
then with ferocious teeth the white dove
howled like a dog in the night.
Vertaald door David Connoly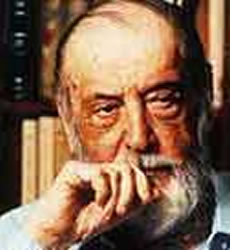 Miltos Sachtouris (19 juli 1919 – 29 maart 2005)





De Franse schrijver en filosoof Jean-Pierre Faye werd geboren in Parijs op 19 juli 1925. Zie ook mijn blog van 19 juli 2009.
Uit: La bulle, le cycle, l'avenir
"Faut-il prendre plus encore de recul ? A la veille de la Seconde Guerre mondiale, en 1938, un économiste autrichien, ancien ministre des finances réfugié à Harvard, Joseph Schumpeter, dessine un plus large tableau narratif. Il découvre un économiste russe, fusillé par les soins de Staline dans les années 30, nommé Nicolas Kondratieff. Celui-ci a décelé, dès le milieu des années 20, de 'grands cycles' des prix et de la production – qui rejoignent ceux d'un sociologue français nommé Simiand, touchant le mouvement des salaires. Il va nous conduire jusqu'à la "révolution industrielle" anglaise, qui précédait la Révolution française.
Les grands "cycles de Kondratieff " de près de cinquante ans, déployés sur deux siècles, Schumpeter aperçoit leur lien avec, chaque fois, l'apparition et le déploiement d'une forte innovation technologique, suivie de sa provisoire saturation. La mécanisation de l'industrie textile du coton venu de l'Inde, pour être traité à Manchester, est cette première "révolution industrielle", suivie par ce que le même Marx nomme les "crises cotonnières". Vient ensuite le déploiement de la construction ferroviaire, la railroadization, sous le Second Empire. Puis, nouvelle 'révolution industrielle' : l'électrisation du monde, escortée par l'étincelle de l'industrie automobile, pour les premières décennies du XXe siècle. Chacun des trois cycles a sa "Grande Dépression" : 1825, 1873, 1929… A Londres, à Vienne et Berlin, à New York."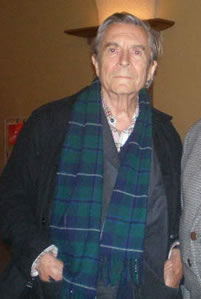 Jean-Pierre Faye (Parijs, 19 July 1925)
De Oostenrijkse toneelschrijver, romanschrijver, essayist, tijdschriftuitgever, journalist, theaterregisseur, dramaturg en theater-, kunst- en cultuurcriticus Hermann Bahr werd geboren op 19 juli 1863 in Linz. Zie ook mijn blog van 19 juli 2007 en ook mijn blog van 19 juli 2008 en ook mijn blog van 19 juli 2009.
Uit: O Mensch
"»O Mensch!« sagte Fräulein Annalis, dem Diener zur Antwort. Aber dann besann sie sich auf die Vorschrift des Magiers, trat ans Fenster, kehrte sich der Sonne zu, gab sich ihr mit offenen Armen völlig hin, und als sie ganz eingesonnt war, wiederholte sie, mit einem scheinheilig feierlichen Gesicht, langsam: »O Mensch!« Der Diener stand unbeweglich an der Tür, bis sie ihm sagte: »Also dann gehns hinauf und richtens dem Herrn Kammersänger aus, daß ich schon wieder ›o Mensch‹ Hab sagen müssen, und wenn er jetzt nicht gleich kommt, fang ich allein zu essen an, es ist dreiviertel zwei!«
Sie sah dem Diener nach und mußte lachen. Vor fünf Jahren war der noch Brauknecht in Henndorf. Das verstand ihr Bruder wirklich, Menschen herzurichten! Nur sich selber nicht. Er hätte so gern dem König Eduard ähnlich gesehen. Es gelang ihm aber nur bei den Dienern.
Sie sah durchs Zimmer, ordnete die Körbe mit den Blumen und trat an den gedeckten Tisch. Wenn der Herr Kammersänger Ignaz Fiechl von den Ferien kam, war er noch strenger. Er zog mit der Ledernen seinen ganzen Übermut aus und mit den weißen Handschuhen alle seine Launen wieder an.
Dann aber setzte sie sich, wie plötzlich von aller Kraft verlassen, in den schweren weiten Stuhl, die Hände hingen über die Lehnen, und ihre großen grauen Augen waren fort, irgendwo draußen in der ruhig reifenden, heimlich herbstelnden Landschaft, die vor dem großen Fenster über Gärten und Wiesen, waldig umschlossen, mit hellen kleinen Häusern allmählich in den Dunst der Stadt sank."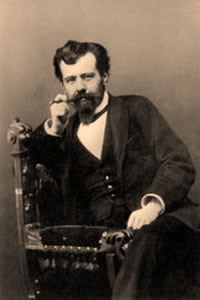 Hermann Bahr (19 juli 1863 - 15 januari 1934)
Zie voor nog meer schrijvers van de 19e juli ook
mijn vorige blog van vandaag.
19-07-2010 om 20:00 geschreven door Romenu


Robert Pinget, A. J. Cronin, Heinrich Christian Boie, Dominic Moraes, Georg Diefenbach, Ferdinand Brunetière, Jean-Marie Déguignet
De Frans-Zwitserse schrijver Robert Pinget werd geboren op 19 juli 1919 in Genève. Zie ook mijn blog van 19 juli 2007 en ook mijn blog van 19 juli 2008 en ook mijn blog van 19 juli 2009.
Uit: Pseudo-principes d'esthétique
« Une fois venu le moment de la rédaction, c'est en toute conscience que je déclenche le mécanisme ou si l'on veut, que j'ouvre le robinet du subconscient, disons de la sensation. Ce travail est on ne peut plus volontaire. Une manière presque d'écriture automatique en pleine conscience, c'est-à-dire avec filtrage immédiat des possibles, de ce qui pourrait être développé, et dont je m'efforce de développer une minime partie malgré mon dégoût de tout développement, et du roman en particulier. Pourquoi cette ascèse ? Pour découvrir, en fin de compte, une vérité tout bêtement morale qui est la mienne, mais si profondément enfouie sous les contradictions que je n'ai que l'art pour ce faire."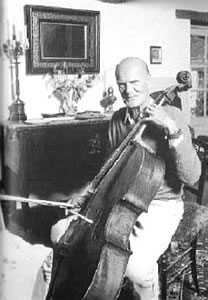 Robert Pinget (19 juli 1919 – 25 augustus 1997)
De Schotse schrijver Archibald Joseph Cronin werd geboren op 19 juli 1896 in Cardross, Dunbartonshire. Zie ook mijn blog van 19 juli 2007 en ook mijn blog van 19 juli 2009.
Uit: The Citadel
"Outside, a heavy rainstorm came blinding down between the mountains which rose on either side of the single railway track. The mountain tops were hidden in a grey waste of sky but their sides, scarred by ore workings, fell black and desolate, blemished by great heaps of slag on which a few dirty sheep wandered in vain hope of pasture. No bush, no blade of vegetation was visible. The trees, seen in the fading light, were gaunt and stunted spectres. At a bend of the line the red glare of a foundry flashed into sight, illuminating a score of workmen stripped to the waist, their torsos straining, arms upraised to strike. Though the scene was swiftly lost behind the huddled top gear of a mine, a sense of power persisted, tense and vivid. Manson drew a long breath. He felt an answering surge of effort, a sudden overwhelming exhilaration springing from the hope and promise of the future."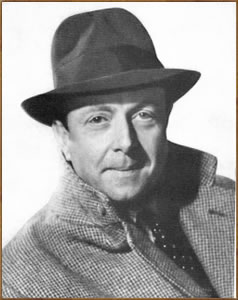 A. .J. Cronin (19 juli 1896 – 6 januari 1981)

De Duitse dichter en uitgever 

Heinrich Christian Boie

 werd geboren op 19 juli 1744 in Meldorf. 
Zie ook mijn blog van 19 juli 2009.

Freundschaft
Von Freundschaft, Chloe, soll ich singen?
Wann gab ein Dichter der sein Lied?
Die um ihr ganzes Recht zu bringen,


Brauchts nur daß man dich lächeln sieht.
Bewundrer hat in ihrem Lenze
Die Schönheit, aber Freunde nicht.
Die Scherze flechten Heben Kränze


Sie lacht und hört, was Amor spricht.
Noch fühlen wir der Jugend Freuden,
Wir lieben und wir wollen noch
Um seine nicht den Herbst beneiden,


Kömmt er zu früh uns einstens doch!
 


Heinrich Christian Boie (19 juli 1744 – 3 maart 1806)
De Indiase dichter en schrijver 

Dominic Francis Moraes

 werd geboren op 19 juli 1938 in Bandra. 
Zie ook 

mijn blog van 19 juli 2007

 en

  

ook 

mijn blog van 19 juli 2008

 
RENDEZVOUS
For Nathan Altermann


Altermann, sipping wine, reads with a look
Of infinite patience and slight suffering.
When I approach him, he puts down his book,
Waves t the chair beside him like a king,
Then claps his hands, and an awed waiter fetches
Bread, kosher sausage, cake, a chicken's wing,
More wine, some English cigarettes, and matches.
'Eat, eat,' Altermann says, 'this is good food.'
Through the awning over us the sunlight catches
His aquiline sad head, till it seems hewed
From tombstone marble. I accept some bread.
I've lunched already, but would not seem rude.
When I refuse more, he feeds me instead,
Heaping my plate, clapping for wine, his eyes
--Expressionless inside the marble head—
Appearing not to notice how the flies
Form a black, sticky icing on the cake.
Thinking of my health now, I visualize
The Aryan snow floating, flake upon flake,
Over the ghetto wall where only fleas
Fed well, and they and hunger kept awake
Under sharp stars, those waiting for release.
Birds had their nests, but Jews nowhere to hide
When visited by vans and black police.
The shekinah rose where a people died,
A pillar of flame by night, of smoke by day.
From Europe then the starved and terrified
Flew. Now their mourner sits in this café.
Telling me how to scan a Hebrew line.
Though my attention has moved far away
His features stay marble and aquiline.
But the eternal gesture of his race
Flowing through the hands that offer bred and wine
Reveals the deep love sealed in the still face.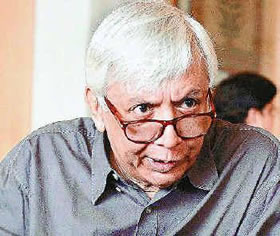 Dom Moraes (19 juli 1938 – 2 juni 2004)
De Duitse dichter en schrijver Georg Anton Lorenz Diefenbach werd geboren op 19 juli 1806 in Ostheim, Hessen. Zie ook mijn blog van 19 juli 2007
Was frommt des einen Lebens schmale Bahn?
Was frommt es mir, auf einem Strom zu schiffen,
Der, kaum entflohn des engen Ufers Riffen,
Mich untertaucht im ew'gen Ozean?
Es drängt sich eine Welt zu meinem Kahn,
Ich muß nicht angeln erst mit List und Kniffen,
Sie fleht und sehnet sich, von mir ergriffen,
Mein Eigentum zu sein, mir untertan!
Ich darf sie nicht erfassen! Ihre Wucht,
Sie zöge schnell den schwachen Kahn hinab.
Zum ruhigen Genuß winkt keine Bucht,
Zur toten Ruhe nur das Wogengrab.
So schiff ich in tantalischem Entsagen,
Zu schwach, des Lebens reichtum zu ertragen.

Lorenz Diefenbach (19 juli 1806 – 28 maart 1883)
De Franse schrijver en criticus Ferdinand Brunetière werd geboren op 19 juli 1849 in Toulon. Zie ook mijn blog van 19 juli 2007.

Uit: LA POESIE FRANCAISE DU XIX SIECLE
"En realite, c'est l'inspiration de deux grands prosateurs et d'une femme de genie qu'on rencontre quand on remonte aux origines de la poesie francaise au dix-neuvieme siecle: l'auteur des Confessions, Jean-Jacques Rousseau; celui du Genie du Christianisme, Chateaubriand; et l'auteur trop souvent et injustement oublie du livre De l' Allemagne, Mme de Stael. Le premier avait emancipe le MOI de la longue contrainte ou l'avaient comme emprisonne, deux siecles durant, des habitudes litteraires fondees sur une conception essentielIement sociale de la litterature. Ni les Salons ni la Cour, qui faisaient et qui defaisaient alors les reputations, n'avaient admis, pendant deux cents ans, que l'on ecrivit pour les entretenir de soi-meme, de ses "affaires de coeur," ou de famille. La permission n'en etait donnee qu'aux auteurs de Memoires ou de Correspondances, et a la condition d'etre prealablement morts. J.-J. Rousseau, dont l'oeuvre entiere n'est qu'une confidence a peine dissimuIee, vint changer tout cela, et ainsi rouvrir, de toutes les sources de la grande poesie, non pas peut-etre la plus abondante, ni toujours, on le verra, la plus pure, mais, en tout cas, l'une des principales et des plus profondement cachees. Chateaubriand fit davantage encore. Voyageur,--il rendit a une litterature doyenne trop mondaine le sentiment de cette nature exterieure, mouvante, vivante et coloree, qu'elIe avait, non pas precisement ignoree ni meconnue, dont elIe avait meme joui a Versailles ou a Fontainebleau, dans ses jardins a la francaise, mais qu'elIe avait systematiquement subordonnee a l'observation de l'homme psychologique et moral."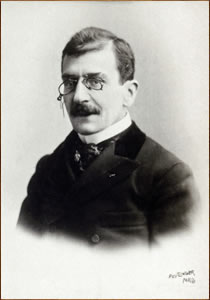 Ferdinand Brunetière (19 juli 1849 – 9 december 1906)
 


De Franse schrijver en criticus 

Jean-Marie Déguignet

 werd geboren op 19 juli 1834 in Guengat. 
Zie ook 

mijn blog van 19 juli 2007

. 
Uit:

 Histoire de ma vie
" Comme tous les paysans ignorants, je considérais ce monde comme étant l'univers entier, ayant au-dessous de lui l'Enfer et au-dessus le Paradis dont le ciel et les étoiles en formaient le plafond. Et c'était justement ces choses-là qui me tourmentaient le plus l'esprit, des choses que je voyais et que je ne pouvais comprendre. Pour les choses surnaturelles je m'étais déjà formé une idée contraire à toutes les autres. Je ne pouvais guère les admettre puisque je n'en voyais jamais là même où tous les autres prétendaient en voir, moi qui aurait dû être un bon voyant cependant, puisque mon père et ma mère l'étaient tous deux; dans mes maladies, dans mes délires, dans mes rêves j'avais vu bien des choses puisque j'avais été comme Dante en enfer, au purgatoire et au paradis, que j'avais vu l'Ankou au pied de mon lit et que j'avais vu mettre mon corps au cercueil, mais ce n'était là que des images, des choses dont j'avais entendu parler, suscitées à mon esprit en délire. Certes, je ne pouvais rien expliquer de tout ça, mais je ne pouvais pas davantage expliquer les choses naturelles, des choses que je voyais tous les jours. Je me posais bien des questions, des pourquoi, mais comment trouver des parce que. J'avais bien vu dans mon petit livre breton que le monde avait été créé en six jours par un être appelé en breton Doué et que ce Doué, Dieu, était en tout semblable à l'homme. Mais ce créateur ne put créer cet homme que lorsqu'il trouva de la terre pour le fabriquer, comment avait-il fait son propre individu qui était de la même matière avant que cette matière existât et où pouvait-il être avant que rien n'existât ? Rien ne peut se contenir dans rien et ne peut concevoir ni se concevoir. Et quand même que cet être n'eût été qu'un pur esprit, il fallait bien qu'il fut quelque part dans l'étendu, il fallait donc que cet étendu fut avant lui. Et puisque l'écriture dit qu'il était matériel comme nous, il fallait que la matière existât avant."



Jean-Marie Déguignet (19 juli 1834 – 29 augustus 1905)



















19-07-2010 om 19:50 geschreven door Romenu

18-07-2010

Simon Vinkenoog, Steffen Popp, Alicia Steimberg, Jevgeni Jevtoesjenko
De Nederlandse dichter en schrijver Simon Vinkenoog werd op 18 juli 1928 in Amsterdam geboren. Zie ook mijn blog van 18 juli 2007 en eveneens mijn blog van 18 juli 2008 en ook mijn blog van 12 juli 2009 en ook mijn blog van 18 juli 2009.
Faits Divers
Je est un autre. Arthur Rimbaud
ik ben een vreemde in eigen bloed
mijn hartslag klopt aan andere deuren
van het schuim der goden herken ik de kleuren
maar het is ik die mij huiveren doe
het zijn de eigen ogen die mij breken
en de stenen
die als ontluikende bloemen
langzaam aan mijn ingewanden groeien
ik ben verdronken in dit drijfzandlied
van waaruit duizend doden smeken:
- in dit naaktlandschapp dat leven heet
drijft doodgezongen de tijd uiteen -
kringen verleden zonder heden
woorden klanken gestamel
Volluk
Ik groeide op in volksbuurten
als volksjongen
ik bezocht wekelijks het volksbadhuis
ooit at ik wel eens in een volksgaarkeuken
en af en toe in de Volkenbond bij het Entrepôtdok.

Op de Albert Cuypmarkt bezoek ik graag een volkskoffiehuis
waar ik luister naar volkswijsheid uit de volksmond;
mijn moeder was volksvrouw
en leed aan volksziekte of -woede:
Schoonhouden! Voeten vegen!
Wat moeten de buren wel denken!

Ik wierp wel eens een blik in een krant
die zich het Volksdagblad noemde
en een van de kranten die ik lees
heet de Volkskrant

Ik weet niets van volksaard of volkseigen
ik ben geen volksmenner of volksschrijver
en speel in geen enkel volkstheater

Ik ben niemands volksvertegenwoordiger
spreek namens geen enkele bevolkingsgroep
en schrijf dit in mijn volkstuin
in het Nederlands, de taal van het volk
waartoe ik behoor.

Volluk! Is daar iemand?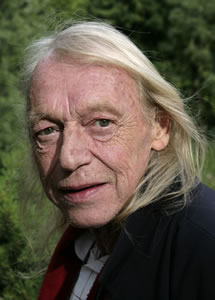 Simon Vinkenoog (18 juli 1928 – 12 juli 2009)
De Duitse dichter en schrijver Steffen Popp werd geboren op 18 juli 1978 in Greifswald, Hij groeide op in Dresden en bezocht daar een natuurwetenschappelijke bijzondere school. Popp studeerde aan het Deutsche Literaturinstitut Leipzig en daarna literatuurwetenschap en filosofie in Berlijn. In 2004 verscheen zijn dichtbundel Wie Alpen, in 2008 gevolgd door Kolonie Zur Sonne. Zijn roman Ohrenberg oder der Weg dorthin werd diverse keren bekroond. Samen met Uljana Wolf vertaalde hij werk van de Amerikaanse dichter Christian Hawkey. De bundel verscheen in 2008 onder de titel "Reisen in Ziegengeschwindigkeit`. Zie ook mijn blog van 14 juli 2009
Gibraltar
dahin (Goethe)
Kennst du, Geliebter, den Hass
Bäume, die spanische Wand
kennst du die Inseln, Kreuzfahrer
in ihren Ein-Mann-Torpedos –
Geliebter, verzeih, ich wollte nach Golgatha
aber im Wäscheschrank
lag nur ein gelber Revolver (so blieb ich).
Kennst du die See, Spuren von Kühnheit
im Schaum, Geliebter, im Schaum
kennst du das Land, seinen verrenkten Tragarm
schwer liegt es herum, unter der hungrigen Luft
planloser Wind
Wollspuren, Wärme und Staub darin.
Wie gern zög' ich hinaus
wohnte, Geliebter, mit dir, unter Zitronen:
gingen nicht, in meinen tragischen Venen
die Elemente Gibraltars
schwer um und aller verschollenen Kaps
manische Augen, lidlos –
mein Herz ist eine Gräfin, umstellt von Pflegern am Rand der City, Geliebter
blöken die Mietklaviere!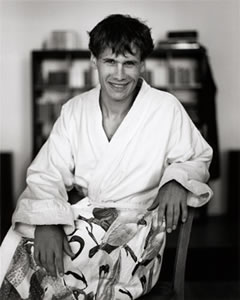 Steffen Popp (Greifswald, 18 juli 1978)
De Argentijnse schrijfster en vertaalster Alicia Steimberg werd geboren op 18 juli 1933 in Buenos Aires. Zie ook mijn blog van 18 juli 2009.
Uit: The Rainforest
"I'm in the rainforest, and it's very hot and humid; at times a warm drizzle falls. Eyes closed, I lift my face to catch the water and drink a little, while a steel-blue and cadmium-yellow macaw watches
me without turning its head. This is how I spend my days, among charming monkeys, benevolent serpents, motionless parrots, and foliage that enfolds me. With each step I take, flower-laden branches envelop me. I'd gladly remain here, tasting raindrops and picking the occasional fruit from the lowest branches. The fruit resembles chirimoyas, mangos, bananas.
There's no danger of getting lost in the rainforest. My compass guides me whenever it's time to return. I know I have to head east, and in fifteen minutes I'm in the clearing where the hotel is located.
As you approach the hotel in the afternoon, you can smell dinner: there's always rice with vegetables and meat, poultry, or seafood, everything seasoned with fragrant herbs. They raise the fowl in a chicken coop out back. I love to go in there and steal a freshly laid egg for the next morning's breakfast. The chickens here don't get a balanced diet, just natural food, so they have that marvelous, oldfashioned flavor and aroma. It reminds me of an educational poster I always used to look for in the library of the teacher's college when I was studying for my degree. The poster was old and worn: it
almost certainly dated back to the nineteenth century when the school was founded, and I used it for a demonstration lesson for an elementary school class. It showed some multicolored chickens and a magnificent rooster, illuminated by a sunbeam streaming across a wire fence. In those hectic, tense years of my youth, when it frightened me to realize that I didn't know what I wanted (I'm practically
an old woman now, and I'm still not sure), that chicken coop picture was like a refuge. As a girl, I used to get sick quite often, and Mama was convinced that the country, with its fresh air, was the key to good health."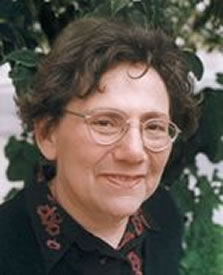 Alicia Steimberg (Buenos Aires, 18 juli 1933)
De Russische dichter Jevgeny Jevtoesjenko werd geboren in Zima in Irkutsk op 18 juli 1933. Zie ook mijn blog van 18 juli 2007 en ook mijn blog van 18 juli 2008 en ook mijn blog van 18 juli 2009.
Disbelief In Yourself is Indispensable
While you're alive it's shameful to worm your way into
the Calendar of Saints.
Disbelief in yourself is more saintly.
It takes real talent not to dread being terrified
by your own agonizing lack of talent.
Disbelief in yourself is indispensable.
Indispensable to us is the loneliness
of being gripped in the vise,
so that in the darkest night the sky will enter you
and skin your temples with the stars,
so that streetcars will crash into the room,
wheels cutting across your face,
so the dangling rope, terrible and alive,
will float into the room and dance invitingly in the air.
Indispensable is any mangy ghost
in tattered, overplayed stage rags,
and if even the ghosts are capricious,
I swear, they are no more capricious than those who are alive.
Indispensable amidst babbling boredom
are the deadly fear of uttering the right words
and the fear of shaving, because across your cheekbone
graveyard grass already grows.
It is indispensable to be sleeplessly delirious,
to fail, to leap into emptiness.
Probably, only in despair is it possible
to speak all the truth to this age.
It is indispensable, after throwing out dirty drafts,
to explode yourself and crawl before ridicule,
to reassemble your shattered hands
from fingers that rolled under the dresser.
Indispensable is the cowardice to be cruel
and the observation of the small mercies,
when a step toward falsely high goals
makes the trampled stars squeal out.
It's indispensable, with a misfit's hunger,
to gnaw a verb right down to the bone.
Only one who is by nature from the naked poor
is neither naked nor poor before fastidious eternity.
And if from out of the dirt,
you have become a prince,
but without principles,
unprince yourself and consider
how much less dirt there was before,
when you were in the real, pure dirt.
Our self-esteem is such baseness....
The Creator raises to the heights
only those who, even with tiny movements,
tremble with the fear of uncertainty.
Better to cut open your veins with a can opener,
to lie like a wino on a spit-spattered bench in the park,
than to come to that very comfortable belief
in your own special significance.
Blessed is the madcap artist,
who smashes his sculpture with relish-
hungry and cold-but free
from degrading belief in himself.
Vertaald door Antonina W. Bouis, Albert C. Todd en Jevgeni Jevtoesjenko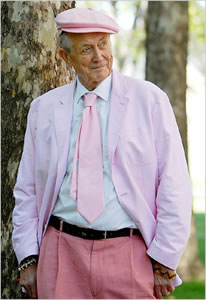 Jevgeni Jevtoesjenko (Zima, 18 juli 1933)

Zie voor nog meer schrijvers van de 18e juli ook
mijn twee vorige blogs van vandaag.
18-07-2010 om 16:42 geschreven door Romenu


William M. Thackeray, Nathalie Sarraute, Aad Nuis, Ludwig Harig, Jan Stanisław Skorupski
De Engelse schrijver William Makepeace Thackeray werd geboren in Calcutta op 18 juli 1811. Zie ook mijn blog van 18 juli 2009. en ook mijn blog van 18 juli 2008 ook mijn blog van 18 juli 2007 en ook mijn blog van 18 juli 2006.
Uit: Vanity Fair
"In Miss Jemima's eyes an autograph letter of her sister, Miss Pinkerton, was an object of as deep veneration as would have been a letter from a sovereign. Only when her pupils quitted the establishment, or when they were about to be married, and once, when poor Miss Birch died of the scarlet fever, was Miss Pinkerton known to write personally to the parents of her pupils; and it was Jemima's opinion that if anything could console Mrs. Birch for her daughter's loss, it would be that pious and eloquent composition in which Miss Pinkerton announced the event.
In the present instance Miss Pinkerton's "billet" was to the following effect:


-The Mall, Chiswick, June 15, 18-

Madam,
After her six years' residence at the Mall, I have the honour and happiness of presenting Miss Amelia Sedley to her parents, as a young lady not unworthy to occupy a fitting position in their polished and refined circle. Those virtues which characterize the young English gentlewoman, those accomplishments which become her birth and station, will not be found wanting in the amiable Miss Sedley, whose industry and obedience have endeared her to her instructors, and whose delightful sweetness of temper has charmed her aged and her youthful companions.
In music, in dancing, in orthography, in every variety of embroidery and needlework, she will be found to have realized her friends' fondest wishes. In geography there is still much to be desired; and a careful and undeviating use of the backboard, for four hours daily during the next three years, is recommended as necessary to the acquirement of that dignified deportment and carriage, so requisite for every young lady of fashion.
Your most obliged humble servant,
Barbara Pinkerton

P.S.--Miss Sharp accompanies Miss Sedley. It is particularly requested that Miss Sharp's stay in Russell Square may not exceed ten days. The family of distinction with whom she is engaged, desire to avail themselves of her services as soon as possible."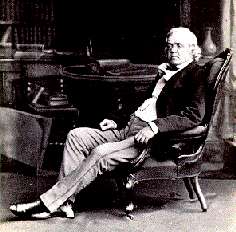 William Makepeace Thackeray (18 juli 1811 – 24 december 1863)
De Franse schrijfster Nathalie Sarraute werd geboren op 18 juli 1900 in Ivanova, Rusland. Zie ook mijn blog van 18 juli 2007 en ook mijn blog van 18 juli 2008 en ook mijn blog van 18 juli 2009.
Uit: Enfance
"Voici enfin le moment attendu où je peux étaler le volume sur mon lit, l'ouvrir à l'endroit où j'ai été forcée d'abandonner... je m'y jette, je tombe... impossible de me laisser arrêter, retenir par les mots, par leur ens, leur aspect, par le déroulement des phrases, un courant invisible m'entraîne avec ceux à qui de tout mon être imparfait mais avide de per­fection je suis attachée, à eux qui sont la bonté, la beauté, la grâce, la noblesse, la pureté, le courage mêmes... je dois avec eux affronter des désastres, courir d'atroces dangers, lutter au bord de précipices, recevoir dans le dos des coups de poignard, être séquestrée, maltraitée par d'affreuses mégères, menacée d'être perdue à jamais... et chaque fois, quand nous sommes tout au bout de ce que je peux endurer, quand il n'y a plus le moindre espoir, plus la plus légère possibilité, la plus fragile vraisemblance... cela nous arrive... un courage insensé, la noblesse, l'intelligence parviennent juste à temps à nous sauver... .
C'est un moment de bonheur intense... toujours très bref... bientôt les transes, les affres me reprennent... évidemment les plus valeureux, les plus beaux, les plus purs ont jusqu'ici eu la vie sauve... jusqu'à présent... mais comment ne pas craindre que cette fois... il est arrivé à des êtres à peine moins parfaits... si, tout de même, ils l'étaient moins, et ils étaient moins séduisants, j'y étais moins attachée, mais j'espérais que pour eux aussi, ils le méritaient, se produirait au dernier moment... eh bien non, ils étaient, et avec eux une part arrachée à moi-même, précipités du haut des falaises, broyés, noyés, mortellement blessés... car le Mal est là, partout, toujours prêt à frapper..."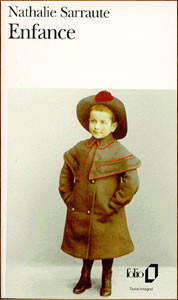 Nathalie Sarraute (18 juli 1900 – 19 oktober 1999)
De Nederlandse schrijver, criticus en politicus Aad Nuis werd geboren op 18 juli 1933 in Sliedrecht. Zie ook mijn blog van 18 juli 2007 en ook mijn blog van 9 november 2007 en ook mijn blog van 18 juli 2009.
Uit: Het huis van een zwerver (over Breyten Breytenbach)
"Een jonge schilder laat zijn academie in de steek en trekt de wereld in, komt na omzwervingen in Parijs terecht, maakt naam. Hij schrijft ook gedichten en poëtische prozastukken, die hem beroemd maken, zij het alleen in zijn vaderland, omdat ze in de taal daarvan geschreven zijn. Op zijn vijfentwintigste krijgt hij er een grote prijs voor. Een rimpelloos succesverhaal - ware het niet dat Breytenbach uit Zuid-Afrika kwam, dat hij inmiddels getrouwd was met zijn Zuid-Vietnamese geliefde, dat hij niet samen met haar zijn geboorteland binnen mocht om de prijs in ontvangst te nemen. Dat was in 1964. Vanaf die tijd, en zeker nadat hij in 1975 tijdens een clandestien bezoek aan Zuid-Afrika was gearresteerd en voor zeven jaar in de gevangenis verdween, kent de wereld hem als publiek personage.
Hij heeft die rol met verve gespeeld, eigenzinnig en met zoveel openhartige kritiek naar alle kanten dat geen enkele politieke stroming of partij hem ooit lang heeft kunnen gebruiken als mascotte van het eigen gelijk. Zijn werk als kunstenaar lijkt evenwel in de schaduw te zijn gebleven van zijn publieke faam. Ik zou geen andere, nog levende schrijver weten die zo bekend is en toch door zo weinigen wordt gelezen.
Naar de reden daarvan hoeft niet ver te worden gezocht. De kern van zijn werk is poëzie en met die poëzie nauw verwant proza, niet makkelijker te lezen dan bijvoorbeeld Lucebert of Claus, en geschreven in het Afrikaans. Om het uit de eerste hand te kunnen ondergaan moet je dus niet alleen die taal goed kennen, maar ook enige kijk hebben op moderne poëzie."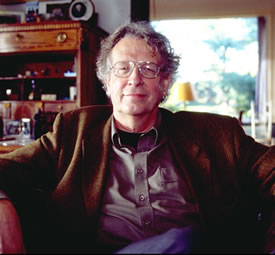 Aad Nuis (18 juli 1933 - 8 november 2007)

De Duitse schrijver Ludwig Harig werd geboren op 18 juli 1927 in Sulzbach. Zie ook mijn blog van 18 juli 2007 en ook mijn blog van 18 juli 2009.
Im Flirt mit Dame Gott
Für Paul Wühr
Ach Paul, mein lieber Paul, du dichtest mit Gespür
dich außerhalb der Zeit in eine helle Ferne,
die uns illuminiert wie Aladins Laterne:
Du reibst, und es erscheint dein Vers en miniature.
Es schwingt dein Silbenfuß im Takt und tanzt die Kür
im Flirt mit Dame Gott bis an den Rand der Sterne.
Der eine sucht den Sinn, der andre das Moderne.
So ist nun mal die Welt, was kann Paul Wühr dafür?
Der schmale Trampelpfad erweitert sich zur Pforte.
Was gibt es rundumher, was außerhalb der Worte,
die für uns Wörter sind und kein Begriff darüber?
Was bleibt, ist kurz gesagt des Lebens Paraphrase,
das Übel mit dem Kreuz, das Elend mit der Blase.
So stehen wir perplex dem Wortschrott gegenüber.
Das schreibende Subjekt

Ergreift der Mensch den Stift, schon wird er kategorisch.
Das schreibende Subjekt bedient sich der Poetik,
schmäht nicht das Regelwerk berechneter Ästhetik:
das Werk aus hohlem Bauch bleibt meistens illusorisch.

Gelehrtenverse sind gebildet und rhetorisch,
die auditive Kunst berauscht sich in Phonetik,
konkrete Poesie gefriert in Arithmetik,
das lyrische Gedicht ist meistens metaphorisch.

Ein ganzer Kanon steht dem Schreiber zur Verfügung,
dem schieren Leidendruck, der köstlichen Vergnügung:
es ist die ganze Welt auf einmal kreativ.

Den einen quält das All, den andern plagt die Enge,
es wechselt freies Spiel in arge Ausdruckszwänge:
der eine ist erwacht, dieweil der andre schlief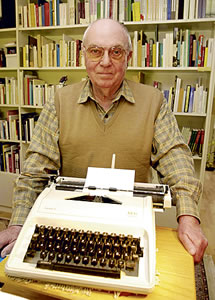 Ludwig Harig (Sulzbach 18 juli 1927)
De Poolse dichter, schrijver en essayist Jan Stanisław Skorupski werd geboren op 18 juli 1938 in Łosznióv in Podolië. Zie ook mijn blog van 18 juli 2007 en ook mijn blog van 18 juli 2009.
Das Sonett über den Galgen-Kran

ich lache weil der Hausbesitzer
zeigt seine Maske – ein rarer Fall
die Skulptur dekoriert das Portal
er wird für uns wie ein Beschützer

in dem Literaturhaus – Tango
ich will nicht auf dem Boden sitzen
im DADA-Haus muss ich nicht schwitzen
Gala-Konzert-Probe mit Mango

vom Gran Café auf den Lindenhof
ist die schönste Aussicht in der Stadt
einen Kran dort bauen? – dumm und doof

ich erhänge mich auf dem Galgen
vorher gebe ich den guten Rat
macht doch nicht mehr solchen Dummheiten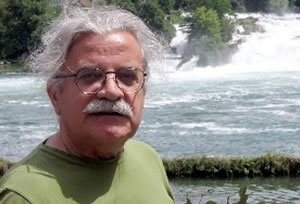 Jan Stanisław Skorupski (Łosznióv, 18 juli 1938)

18-07-2010 om 16:35 geschreven door Romenu


Ricarda Huch, Tristan Corbière, Jan Gerhard Toonder, Josepha Mendels, Bobby Henderson
De Duitse dichteres en schrijfster Ricarda Huch werd op 18 juli 1864 in Braunschweig geboren. Zie ook mijn blog van 18 juli 2009.
Uralt Gebirge , wie vor Jahren
Uralt Gebirge , wie vor Jahren
Silbern gegossen in vollkommener Pracht
Ruhst du; weit bin ich umgefahren,
Wund komm ich aus verlorner Schlacht,
In deinem Schoß bald Staub mit meiner Habe,
Ein Traum, ein Nichts, und doch voll Ewigkeiten!
Dereinst zerbrech ich deine Felsenseiten
Und lodre glorreich aus geborstnem Grabe.
Ein Todesengel, göttlich sanft und schön
Ein Todesengel, göttlich sanft und schön,
Trägst du gen Himmel mächtig meine Seele.
Durch alle Nacht hindurch, wie Stürme wehn,
Fühlst du den Weg, den ich allein verfehle.
Wie rücken die Gestirne weit, so weit!
Der Erde fern und fern der Ewigkeit
Nichts faß ich mehr als deines Herzens Schlagen.
Ein Adler ist´s, der steigt: einst wird es tagen.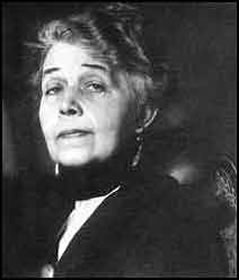 Ricarda Huch (18 juli 1864 – 17 november 1947)

De Franse dichter Tristan Corbière werd geboren op 18 juli 1845 in Morlaix in de Bretagne. Zie ook mijn blog van 18 juli 2009.
Sonnet de nuit
O croisée ensommeillée,
Dure à mes trente-six morts !
Vitre en diamant, éraillée
Par mes atroces accords !

Herse hérissant rouillée
Tes crocs où je pends et mords !
Oubliette verrouillée
Qui me renferme... dehors !

Pour Toi, Bourreau que j'encense,
L'amour n'est donc que vengeance ?..
Ton balcon : gril à braiser ?...

Ton col : collier de garotte ?...
Eh bien ! ouvre, Iscariote,
Ton judas pour un baiser !
Pauvre garçon
Lui qui sifflait si haut, son petit air de tête,
Etait plat près de moi ; je voyais qu'il cherchait...
Et ne trouvait pas, et... j'aimais le sentir bête,
Ce héros qui n'a pas su trouver qu'il m'aimait.

J'ai fait des ricochets sur son coeur en tempête.
Il regardait cela... Vraiment, cela l'usait ?...
Quel instrument rétif à jouer, qu'un poète ! ...
J'en ai joué. Vraiment - moi - cela m'amusait.

Est-il mort ?... Ah - c'était, du reste, un garçon drôle.
Aurait-il donc trop pris au sérieux son rôle,
Sans me le dire... au moins, - Car il est mort, de quoi ?...
Se serait-il laissé fluer de poésie...
Serait-il mort de chic, de boire, ou de phtisie,
Ou, peut-être, après tout : de rien... ou bien de Moi.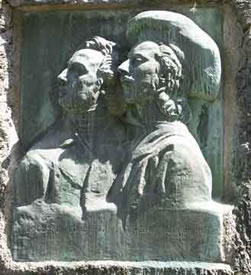 Tristan Corbière (18 juli 1845 – 1 maart 1875)
Sculptuur van Edouard Corbière en Tristan Corbière in Morlaix

De Nederlandse romanschrijver en journalist Jan Gerhard Toonder werd geboren in Rotterdam op 18 juli 1914. Zie ook mijn blog van 18 juli 2007.
Uit: Adriaan Venema: De zuivering (Schrijvers, uitgevers en hun collaboratie)
"'Voor het voetlicht, een verdediging' was de titel van het artikel van Jan Gerhard Toonder. Allereerst kwam hij voor het imago van de kunstenaar zelf op514: 'Wij wenschen vast te stellen, dat op 14 Mei 1940, toen het gordijn opging voor de grootste tragedie die zich ooit in Nederland afspeelde, de kunstenaars in groote meerderheid hun positie al bepaald hadden als verbeten vijanden van het nationaal-socialisme. Hiertoe behoorden ook verreweg de meesten van hen, die twee jaar later ingeschreven zouden worden in de Kultuurkamer.'
Toonder geeft daarvoor geen enkel bewijs; in ieder geval ben ik zijn naam in welke vooroorlogse protestactie van kunstenaars tegen nationaal-socialisme of fascisme dan ook niet tegengekomen. En op die 'verbeten' vijandschap van verreweg de meeste Kultuurkamer-aanmelders kom ik later nog terug.
De oorlog brak uit en met veel pathos gaf Toonder weer wat in zijn visie de kunstenaar toen bezielde: 'Vele kunstenaars voelden toen de noodzaak, zelfs de plicht, om de teneergeslagenen en stuurloozen een hart onder de riem te steken. Zij vatten den strijd op, zoowel tegen de zwakte, die op dat moment ons volk besloop, als tegen het regime dat met een geraffineerde geleidelijkheid aan ons werd opgedrongen. Ook nu streden zij met hun natuurlijk wapen-de kunst. En die groote, hernieuwde belangstelling voor de goede en gezonde Nederlandsche kunst, die sinds het najaar 1940 bij het Nederlandsche volk viel te constateeren, bewijst dat de kunstenaars de juiste snaar bespeelden. Zij brachten iets, dat fierdere sentimenten in het volk losmaakte. En het volk vroeg naar kunst, meer dan ooit, krachtiger dan ooit, omdat het er juist nu, in de steeds toenemende verdrukking, behoefte aan gevoelde, omdat het er kracht uit kon putten.
Wie dit ontkent, loochent de feiten.
Wie dit ontkent, beleedigt ons volk in zijn kunst-gevoeligheid.
Wie dit ontkent, ontkent de kunst als bron van geestkracht en leven.'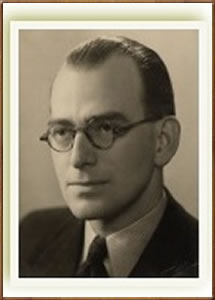 Jan Gerhard Toonder (18 juli 1914 – 25 augustus 1992)
De Nederlandse schrijfster Josepha Judica Mendels werd geboren op 18 juli 1902 te Groningen. Zie ook mijn blog van 18 juli 2006 en ook mijn blog van 18 juli 2007.
Uit: Je wist het toch...
"'Henriëtje had ook een zuster: Mirjam.
In het witte huis aan het water had Mirjam haar geluk gevonden. Het leven had haar tot haar huwelijk toe niet verwend. Ze was de middelste thuis en kreeg bijvoorbeeld nooit een nieuwe jurk, omdat ze juist in de maat van de oudste viel. Wanneer de jongste hiervoor op haar beurt in aanmerking kwam, was het kledingstuk versleten. Ze mocht bijvoorbeeld nooit mee uit naar een bijzondere gelegenheid. Of ze was er te klein voor, of te groot. Dit maakte dat ze uiterst gauw beledigd was, zoals de ouders dat noemden. Ze werd dan eerst rood, dan lelijk en tenslotte allerverschrikkelijkst brutaal.
Op de h.b.s. was ze een minder dan middelmatige leerling. Ze kreeg alras vrijstelling van wiskunde en kon zich dus met zo'n ijver op de andere vakken toeleggen, dat ze haar talen heel goed leerde.
Wat moest ze toen na haar eindexamen beginnen? Ik wil trouwen dacht ze, en kinderen hebben, maar dit kon ze tegen haar ouders niet zeggen. Liefde en alles wat daar zo bij kwam was iets waarover je niet sprak, het gebeurde in je leven of het gebeurde niet[.] Daarbij wist ze zelf ook niet wat het eigenlijk betekende. Ze had zin van huis weg te gaan, en dat was alles.'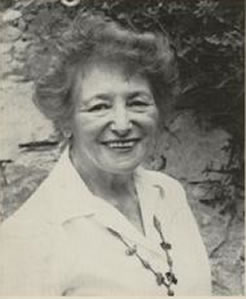 Josepha Mendels (18 juli 1902 - 10 september 1995)


De natuurkundige en schrijver Bobby Henderson werd geboren op 18 juli 1979 in Roseburg, Oregon. Zie ook mijn blog van 18 juli 2007.
Uit: Open Letter To Kansas School Board
"I am writing you with much concern after having read of your hearing to decide whether the alternative theory of Intelligent Design should be taught along with the theory of Evolution. I think we can all agree that it is important for students to hear multiple viewpoints so they can choose for themselves the theory that makes the most sense to them. I am concerned, however, that students will only hear one theory of Intelligent Design.
Let us remember that there are multiple theories of Intelligent Design. I and many others around the world are of the strong belief that the universe was created by a Flying Spaghetti Monster. It was He who created all that we see and all that we feel. We feel strongly that the overwhelming scientific evidence pointing towards evolutionary processes is nothing but a coincidence, put in place by Him.
It is for this reason that I'm writing you today, to formally request that this alternative theory be taught in your schools, along with the other two theories. In fact, I will go so far as to say, if you do not agree to do this, we will be forced to proceed with legal action. I'm sure you see where we are coming from. If the Intelligent Design theory is not based on faith, but instead another scientific theory, as is claimed, then you must also allow our theory to be taught, as it is also based on science, not on faith."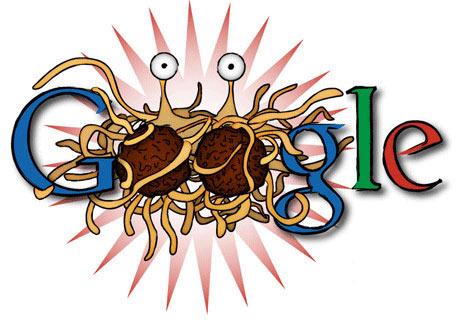 Bobby Henderson (Roseburg, 18 juli 1979)

The Flying Spaghetti Monste Doodle Google

18-07-2010 om 16:29 geschreven door Romenu

17-07-2010

James Purdy, Martin R. Dean, Eelke de Jong, Michio Takeyama, Roger Garaudy, Alie Smeding
De Amerikaanse schrijver James Purdy werd geboren in Fremont in de staat Ohio op 17 juli 1914. Zie ook mijn blog van 17 juli 2009.
Uit: Gertrude of Stony Island Avenue
"Daddy is very peevish and irritable. He thinks I may be writing something about Gertrude. I, who seldom had the patience to write a postcard to anyone, and of course more trouble writing a letter. All I do is jot down little notes--recollections of Gertrude. Daddy complained once I sat up late scribbling. "Come to bed, Carrie, like a good wife and helpmeet."
Daddy is failing. Oh, is he ever. What will I do when he is gone? And the chilling thought came to me like someone whispering behind my armchair: You will write down everything you can remember, Carrie, about Gertrude, your daughter, Gertrude of Stony Island Avenue, Chicago.
We never got on, Gertrude and I. Yet I believe we loved one another. I often sit all day thinking of my own failings. Daddy knows this and it makes him even more irritable and bad-tempered. "You should take up your music again," he scolds.
He and I both sang once in the church choir, that is where we met, in fact. And we also sang for a while in the chorus of the Chicago Opera, oh so many years ago I shiver to recall.
Daddy found some of my notes about Gertrude. To my surprise it did not make him too angry. But he would not say what he thought. Daddy's lips now form one very thin bloodless line. The doctor mentioned his pale lips, and when the doctor mentions anything it means there's something wrong. He never mentions anything good after his examination.
"Daddy will be leaving me," I keep saying, and my voice chokes. (I do talk to myself more and more.)
And when Daddy goes, how strange, there will only be Gertrude to occupy my thoughts with.
She was not a beautiful girl. Her chin was too pointed. I even once thought of plastic surgery, for the rest of her face was quite lovely with beautiful large green eyes, and lovely Titian-colored hair. Her skin would have been more pleasing had she not been such an inveterate sun-bather. It was her body that attracted the men. And it was men that occupied most of her time when she was not painting her peculiar oil portraits, portraits which now hang in many of the world's museums. I never liked them. I still do not. I am only responsive to the Old Masters, but as she once said to me, "That's because you don't even know how to look at them."
I sometimes think she had so many fellows because it was her way of spiting me.
Daddy and I never discuss her penchant. It was the word Daddy once used for Gertrude's many love affairs. And it was from one of her many boyfriends that I heard used the phrase one-night stands."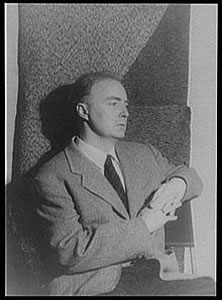 James Purdy (17 juli 1914 - 13 maart 2009)
Foto door Carl van Vechten, 1957
De Zwitserse schrijver Martin R. Dean werd geboren op 17 juli 1955 in Menziken Aargau. Zie ook mijn blog van 17 juli 2009.
Uit: Meine Väter
"Als ich in Basel auf das Flugzeug nach London wartete, las ich in der Zeitung von einem seltenen Verbrechen: Ein Junge hatte seinen Vater getötet. Nachdem er mit einer Eisenstange auf den Schlafenden eingedroschen und ihn dann mit einigen gezielten Messerstichen verwundet hatte, erstickte er ihn mit einem Kissen. Die Stiefmutter des Jungen kam hinzu und wurde Zeugin der Bluttat. Die ganze Wohnung, die Wände und auch das weisse Bettlaken, sagte sie aus, seien voller Blut gewesen, nachdem der Sohn endlich vom Vater gelassen habe. Der Sohn habe sofort ein Geständnis abgelegt.
In den meisten Fällen können Söhne ihre Väter nicht von Angesicht zu Angesicht angreifen. Kaum ein Mordversuch am Vater findet in der direkten Konfrontation statt. Da der Vater in der Nähe als
unbezwingbar erscheint, erfolgt der Angriff meist im Schlaf, von hinten, aus der Ferne oder mit Gift.
Welche Strafe steht auf Vatermord?
Ich habe meinen Vater erst jetzt, im Alter von vierzig Jahren, gefunden. Ich wusste fast nichts von ihm. Vierzig Jahre lang war ich der Meinung gewesen, er sei eine Art Märchenprinz mit einem silbernen Stöcklein.
Vor einer Woche versicherte mir der in London ansässige Hochkommissar von Trinidad & Tobago am Telefon, dass mein Vater noch lebe, ja, dass er sogar mit ihm bekannt sei. Sofort buchte ich einen Flug von Basel nach London Stanstead.
Ihr Vater Ray hat dreissig Jahre lang auf Ihren Anruf gewartet, hatte der Hochkommissar gesagt. Er
stammt aus einer der angesehensten Familien Trinidads. Die Randeens gehören fast zu den indischen Gründerfamilien. Aber Sie sind spät dran.
Sofort stellte ich mir einen einflussreichen alten Mann mit einem gegerbten Faltengesicht vor, der irgendwo in einem Seemannshaus an der Themse residiert und weltweit seine Geschäfte führt."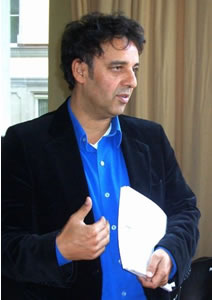 Martin R. Dean (Menziken, 17 juli 1955)
De Nederlandse schrijver Eelke de Jong werd geboren in Apeldoorn op 17 juli 1935. Zie ook mijn blog van 17 juli 2009.
Uit: Jan Arends I presume
"Om kwart voor elf nam hij zijn eerste pils (hij was nu praktisch van de drank af). Uit zijn binnenzak haalde hij het verhaal, dat hij die nacht geschreven had, er zaten een paar tikfouten in, die hij met een balpen corrigeerde. Hij was niet ontevreden en nam nog een flesje bier, daarna las hij het verhaal nog een keer in zijn geheel door. Het Gareel* had hij het genoemd, het ging over een man, die geen tijd gegund werd om even op verhaal te komen, als hij een ander verzet koos, verslapte of steigerde, ging er een belletje, dat hem weer in een gelijkmatig tempo zette, de uitputting vrijwel constant nabij.
Onder de mensen, die de gareelslaaf aanspoorden, had hij de familie M. gevoegd, een jeugdherinnering. Toen hij het verhaal uit had liet hij zijn gedachten naar Warmond dwalen, waar hij de protégé van de M's geweest was, hun kinderen vermaakt had, híj kwam uit de Haagse schildersbuurt, hún vader was bankier, later bleek iedereen 'bien etonné de se trouver ensemble', maar daar ging het niet om. Zijn bezoek was aanzienlijk over tijd en hij nam nog een pilsje.
Hij zat in een vertrek in de buurt van de portiersloge, dat door een groepje jongere patiënten als woonkamer gebruikt werd, een paar rotan meubels, ramen die uitkeken op het gazon en daarachter de vrouwenafdeling, de keuken, de wintertuin, de afdeling voor schizofrenen, een tafeltje met een koffiezetapparaat, dat stond te pruttelen, stapels verknipte oude nummers van De Lach, Spanje-folders van een reisbureau, een met zwart crêpepapier bespannen kist als bar, collages van naaktfoto's aan de muur, reclames van automobielen, lampions en serpentines aan het plafond."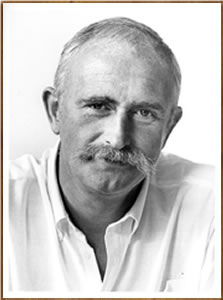 Eelke de Jong (17 juli 1935 – 1 augustus 1987)
De Japanse schrijver Michio Takeyama werd geboren op 17 juli 1903 in Osaka. Vanwege het beroep van zijn vader, die medewerker bij een bank was, wisselde hij in zijn jeugd vaak van woonplaats. Hij studeerde Duitse literatuur aan de keizerlijke universiteit van Japan en maakte een studiereis van drie jaar door Europa. Na zijn terugkeer werkte hij a;s hoogleraar voor Duitse lieratuur en als vertaler. Hij vertaalde o.a. werk van Goethe, Nietzsche en Albert Schweizer, maar ook het boek "Heidi" van Johanna Spyri. Na WO II verscheen zijn bekendste werk, de roman Biruma no Tategoto.
Uit: Harp of Burma (Vertaald door H.Hibbert)
"However, the tide of war had begun to turn against us and at last it was obvious to everyone that
our situation was hopeless. We were reduced to fleeing from mountain to mountain through
unknown territory, trying somehow to get over the eastern border range into Siam (Thailand)....One
by one our trucks had broken down, so that we finally had to pull our equipment in oxcarts, or
carry it on our backs. We lived by foraging everywhere we went. It was a wretched time for us, and
one of great danger....We tramped on and on, over mountains, through valleys and forests. We were
like the fugitives in the tales of old, frightened even by the sound of the wind. British forces would
parachute down into the villages along our route to block our advance. One village would send
word to another about us, and hide their food. Sometimes when we put up in a village for a much needed rest we would find that the natives had informed the enemy and that we were under attack."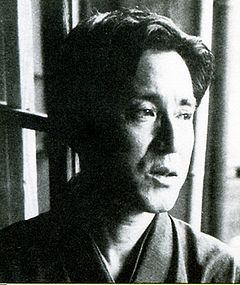 Michio Takeyama (17 juli 1903 – 15 juni 1984)
De Franse schrijver, filosoof en politicus Roger Garaudy werd geboren in Marseille op 17 juli 1913. Zie ook mijn blog van 17 juli 2007 en ook mijn blog van 17 juli 2008 en ook mijn blog van 17 juli 2009.
Uit: Mon tour du siècle solitaire
"C'est un lieu commun de dire qu'il s'est produit plus de changements en ce siècle qu'en cinq mille ans de notre histoire écrite. Que penser d'un homme qui, ayant eu la chance d'être contemporain de cette prodigieuse mutation, serait resté assis à la même place en la regardant passer ? "
(...)


"La véritable Histoire est une histoire d'âme. Celle des franchissements de seuils nouveaux dans la création de formes nouvelles de la libération de l'homme. Elle est l'histoire des sagesses, des religions et des arts qui ont rendu visible leur marche invisible. Notre avenir a besoin de prophètes et de poètes, non de Césars et de Napoléons.
Les profondes révolutions font appels à une société ouverte, universelle, où l'homme n'est humain qu'habité par le tout. ... Nous sommes responsables de ce que chacun de nos gestes contient d'éternité."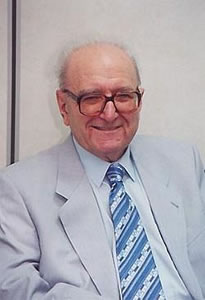 Roger Garaudy (Marseille, 17 juli 1913)
De Nederlandse schrijfster Alie Smeding werd geboren in Enkhuizen op 17 juli 1890. Haar jeugd in Enkhuizen leverde Alie Smeding een groot deel van haar inspiratie voor haar boeken. Ze schreef onder andere over het stadsleven en vissersleven van het Noord-Hollandse stadje. Ook de gereformeerde sfeer die daar aan het begin van deze eeuw heerste was daarbij van invloed. Ze trouwde op 18 oktober 1928 met dominee Van Wijhe. De boeken van Smeding bevatten vaak taboes, wat tot diverse rellen leidde. Dit zorgde er uiteindelijk voor dat ze van Enkhuizen naar Rotterdam verhuisde. In 1990, Smedings honderdste geboortejaar, was er in Enkhuizen een optocht ter nagedachtenis aan haar. Het geplande beeld en de naar haar vernoemde straat zijn er nooit gekomen. Wel is in Rotterdam een straat te vinden met haar naam.
Uit: Menschen uit een stil stadje
"'t Staat in haar halfvergane ommuring, kloeke veste van voor eeuwen, kloovig nu ingepuind, wrakkig waar losjes de eene steen stut de andere, als 'n oude vergeten bouwdoos kleintjes gestolpt onder de hooge welving van de lucht. De bijeengeblokte huisjes, 't vale kerkje met 't door oud hekwerk vierkant ingesloten pleintje en de drie balrond gegroeide linden daarvoor, 't stompe torentje met z'n bleekroode wijzerplaat en dofvergulde cijfers, waarachter 't uurwerk, oud, sterk en gaaf, accuraat den tijd aangeeft, alles of 't daar zoo vóór eeuwen door 'n reus opgezet is, de verweerde topgeveltjes beklemmend dicht opeengedrongen en 'n ietsje voor-overgedommeld als oude luiden, die dan toch moe van 't staan zijn geworden, kras in hun gaafheid nog die verweerde roestbruine puien van baksteentjes, met hier en daar 'n pluk muurpeper als oud goud in de voegen of 'n stevig ingewortelde klimopstronk, zoo maar luchtig in sierlijke draperieën af hangend over 'n deurtje of langs de raamvierkantjes, die kleine ruitjes in lood hebben en groezelige spionnetjes aan de van veel rookerigheid vuil geworden kozijntjes, luifels huiven daarover heen, zwarte platjes met dunne lijntjes wit afgebiesd, zoo op 't oog veel vergroote domineesteenen...
En boven de breede deurtjes, die kloek in de stevige stut van hun zware posten staan, pronken tegels met spreuk oud-Hollandsch of ook wel Latijn, soms ook met symbolen van handel en welvaart gesierd, droeve souvenirs uit den bloeitijd van 't kleine stedeke, weemoedig-mooi alles en in 't grauw-strakke licht van 'n herfstige namiddag als oude houtsneeprenten uit 'n vooreeuwsch-langvergeten boek, zóó zonder leefgerucht droome-stil de buurtjes-risten, 't hardsteenen stadhuisje met 't torentje-op-vallen, 't huis van de gildemeesters met de ronde raamoogen en 't galge-veldje met de drie roode steenzuilen, waarvan de roep gaat dat 't 'r spookt..."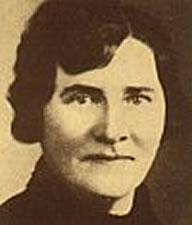 Alie Smeding (17 juli 1890 - 5 juli 1938)
Zie voor nog meer schrijvers van de 17e juli ook
mijn vorige blog van vandaag.
17-07-2010 om 19:55 geschreven door Romenu


Clara Viebig, Mattie Stepanek, Rainer Kirsch, Jakob Christoph Heer, Bruno Jasieńsk, Shmuel Yosef Agnon, Christina Stead
De Duitse schrijfster Clara Viebig werd geboren op 17 juli 1860 in Trier. Zie ook mijn blog van 17 juli 2007 en ook mijn blog van 17 juli 2008.en ook mijn blog van 17 juli 2009.
Uit: Das Kriegsandenken
"Auf der Höhe gen Schmidtheim zu ist's selbst im Sommer öde. Nicht Schatten, nicht Bäumerauschen; die Wälder sind zurückgeblieben in geschützteren Strichen, übers kahle Plateau mit seinen hungrigen Ginsterbüschen und dem verbrannten Heidekraut streicht frei der herbe Eifelwind. Jetzt ist er zum Schwert geworden, zum scharfen Schwert, das die Brust verwundet und das Gesicht zerschneidet. Es ist November. Und es schneit.
Schräg fallen die Flocken, vom Nordost getrieben; aber sie fallen dicht und unablässig und schichten die weiße Last immer höher und höher, die auf der erstarrten Erde liegt. Kein Weg, kein Meilenstein, alles ist verweht. Nur dürftige Ebereschenbäumchen ragen wie Besen aus der verschneiten Öde und zeichnen mühselig die Linie der Chaussee.
Auf der Höhe von Schmidtheim krächzen die Raben. Ein ganzer Schwarm der schwarzen Vögel treibt daher. Auf einer einsamen Kiefer fallen sie ein, schlagen mit den Flügeln, dass der Schnee von den Zweigen stiebt, und reißen gierig die Schnäbel auf. Sie erwarten Fraß.
Langsam, langsam naht ein Zug. Hinter der nächsten Schneewehe taucht er gespenstisch auf, umhüllt von Flockenschleiern; sein Ende ist nicht abzusehen, das verliert sich im weiten Meer endlosen Schnees, im gleichgrauen Dämmer des sinkenden Novembertages.
Kein Ruf, kein Wort; stumm naht der Zug. Aber die Raben krächzen triumphierend laut, frech äugeln sie die Menschen an: das sind Todgeweihte!
Niemand scheucht die Vögel."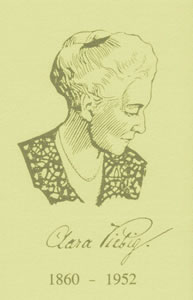 Clara Viebig (17 juli 1860 – 31 juli 1952)
De Amerikaanse dichter, schrijver en vredesactivist Mattie Joseph Thaddeus Stepanek werd geboren in Washington D.C. op 17 juli 1990. Zie ook mijn blog van 17 juli 2008 en ook mijn blog van 17 juli 2009.

December Prayer
No matter who you are,
Say a prayer this season.
No matter what your faith,
Say a prayer this season.
No matter how you celebrate,
Say a prayer this season.
There are so many ways
To celebrate faiths,
There are so many faiths
To celebrate life.
No matter who,
No matter what
No matter how...
You pray.
Let's say a prayer
This season,
Together, for peace.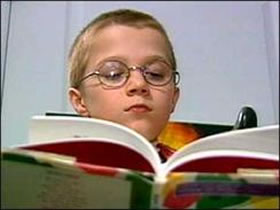 Mattie Stepanek (17 juli 1990 – 22 juni 2004)
De Duitse dichter en schrijver Rainer Kirsch werd geboren op 17 juli 1934 in Döbeln. Zie ook mijn blog van 17 juli 2007 en ook mijn blog van 17 juli 2009.
Ende der Geschichte
Daß Einer um sich blickt, gilt als vom Übel.
Noch übler zählt, wenn er genauer fragt
Oder von einer Dauer Dauer sagt,
Sie währe nicht: Silbern umreifte Kübel
Voll Unflat neigen sich, ihn zu bekippen,
Auf dass er, was wie Öl kriecht, fügsam ehre,
Und zwar mit Lust, als ob es Krebsrahm wäre;
Der Mensch hat Nase, sie am Dreck zu üben.
Wie Lemminge stehn rings die Kreativen,
Und wie sie schon ein mildes Lächeln toll macht,
Wenn sie sich ruckelnd aus den Büschen hieven,
Damit wir uns zur Neuen Mitte recken,
es reicht ja nicht, dass uns der Zeitgeist voll macht –
Wir sollen ihm auch noch den Ausgang lecken.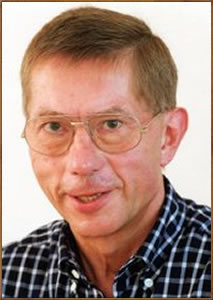 Rainer Kirsch (Döbeln, 17 juli 1934)
De Zwitserse schrijver Jakob Christoph Heer werd geboren op 17 juli 1859 in Winterthur-Töss. Nach Abschluss des Gymnasiums in Winterthur erwarb Heer 1879 am Seminar Küsnacht das Lehrerdiplom. Seit 1882 arbeitete er als Lehrer in Dürnten. 1892 übernahm er die Stelle eines Feuilletonredaktors der Neuen Zürcher Zeitung. Im Jahr darauf heiratete er Emma Karoline Gossweiler und wurde später (1899-1902) Mitarbeiter der Stuttgarter Redaktion der Zeitschrift Die Gartenlaube. Ab 1902 widmete er sich ganz dem Beruf eines freien Schriftstellers. Heer verband die Stilmittel des Heimatromans mit Kritik an der modernen Technik und am Fremdenverkehr. J. C. Heers bekannteste Romane wurden je zweimal verfilmt, "Der König der Bernina" 1929 (als "Eternal Love") und 1957, "An heiligen Wassern" 1932 und 1960.
Uit: An heiligen Wassern
"Dörfer und Flecken, selbst eine kleine Stadt, deren Wahrzeichen zwei altersgraue Ruinen auf kahlem Felsen sind, erheben sich mit südlichen Silhouetten am Strom, der seine grauen Wellen aus dem Hochgebirge wälzt.
Im Thalwind erzittern die schlanken Ruten der Silberweiden und die Blätter der Pappeln, welche die Wasser säumen, über die Hütten neigen sich der Kastanien- und der Feigenbaum, die Rebe klettert über das Gestein, das Land ist licht und üppig, als wär's der Traum eines italienischen Malers.
Von Stelle zu Stelle aber schaut durch grüne Waldeinschnitte ein fernes, in sonniger Schönheit aufleuchtendes Schneehaupt in die Stromlandschaft und erinnert den Wanderer, daß er just da im Hochgebirge geht, wo es seine Zinken und Zacken am höchsten erhebt.
Emsige Wildwasser, die aus dunklen Schluchten hervorbrechen, reden von stillen Seitenthälern, die hinter träumenden Lärchenwäldern versteckt bis an die ewigen Gletscher reichen.
Fast unvermittelt berühren sich in dieser Gegend Nord und Süd.
Vom alten Flecken Hospel, auf den ein graues Schloß niederschaut, führt eine schmale, doch fahrbare Straße in eines dieser Seitenthäler, in das vier Stunden lange Glotterthal, aus dessen Hintergrund die Krone, eines der erhabensten Bergbilder des Landes, mit dem Licht ihrer Firnen bis zum Strome herniedergrüßt."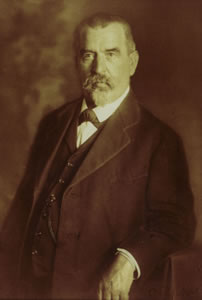 Jakob Christoph Heer (17 juli 1859 - 20. August 1925)
De Poolse futuristische schrijver Bruno Jasieński (eig. Wiktor Zysman) werd geboren op 17 juli 1901 in Klimontov. Zie ook mijn blog van 17 juli 2007 en ook mijn blog van 17 juli 2009.
Uit: I Burn Paris (Palę Paryż)
"And day after day the vacillating script of steps would come to a hateful full-stop at one point on the shopfloor and the strained silence would be broken by the reverberations of a lifeless, impassive voice: "Gather your tools!"
Then, like a gust from a fan, a few hundred chests heaved a sigh of relief: "So it's not me! Not me!" And, second by second, link by link, the hurried, well-trained fingers grasped, fastened and wound the eight-hour iron chain.
Pierre had heard that the first in line were those suspected of political activism. He had no reason to fear. He kept well clear of agitators. He didn't take part in meetings. During the last strike he had been among those who ignored the action and carried on working. The tub-thumping workers had glowered at him. Before meeting with the foremen he always tried to squeeze out a friendly smile.
And despite all this, whenever the foreman began his silent, sinister strolls around the shopfloor, Pierre's fingers fumbled under pressure, tools flew from his hands, he did not dare pick them up for fear of drawing attention to himself, and beads of sweat formed a cold compress on his overheated brow.
So, when the ominous steps suddenly stopped in front of his machine this morning, when he read the verdict on the foreman's lips, Pierre unexpectedly felt a kind of relief: well at least it's over now."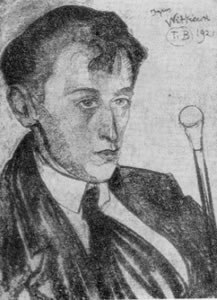 Bruno Jasieński (17 juli 1901 – 17 september 1938)
Getekend door Stanisław Witkiewicz, 1921
De Hebreeuwse schrijver Shmuel Yosef Agnon (eig. Shmuel Yosef Czaczkes) werd geboren in Buczacs, Galicië (nu in Oekraïne) op 17 juli 1888. Zie ook mijn blog van 17 juli 2007 en ook mijn blog van 17 juli 2008
Uit: A Whole Loaf (Vertaald door I.M. Lask)
"After an hour, or maybe a little less, a waiter arrived and bowed and asked, "What would you like, sir?" What would I like and what wouldn't I like! I showed him the bill of fare and told him to fetch me just anything. And in order that he should not think me the kind of boor who eats anything without selecting it, I added to him gravely, "But I want a whole loaf." The waiter nodded his head and said, "I shall fetch it for you at once. I shall fetch it for you at once."
I sat waiting until he came back with it. He returned carrying a serving dish with all kinds of good things. I jumped from my place and wanted to take something. He went and placed the food in front of somebody else, quietly arranged thing separately in front of him, and chatted and laughed with him, nothing on his list all kinds of drinks which the fellow was ordering for his repast. Meanwhile he turned his face toward me and said, "You want a whole loaf, don't you, sir? I am bringing it at once."
Before long he came back with an even bigger tray than the first one. I understood that it was meant for me and told myself, that's the meaning of the saying: "The longer the wait, the greater the reward." As I prepared to take something, the waiter said to me, "Excuse, me sir, I'm bringing you yours at once." And he arranged the food in front of a different guest most carefully, just as he had done before.
I kept myself under control and did not grab anything from others. And since I did not grab anything from others I told myself, Just as I don't grab from others, so others won't grab my share. Nobody touches what's prepared for somebody else. Let's wait awhile and we'll get what's coming to us, just like all the other guest who came before me; for it's first come, first served."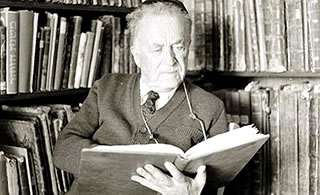 Shmuel Yosef Agnon (17 juli 1888 – 17 februari 1970)
De Australische schrijfster Christina Stead werd geboren in Rockdale, New South Wales op 17 juli 1902. Zie ook mijn blog van 17 juli 2007.
Uit: The Man Who Loved Children
"And down the table, [there were] three large pitchers, one transparent, one blue, and one pink, containing a rose-colored liquor with fruit floating in it. This mysterious drink intrigued the children beyond expression. They kept swallowing and looking at the glassware. Before the children were only lemonade glasses, but before the adults were wineglasses. The children suspected that even on this occasion the sherbet of paradise was to be drunk under their dry lips by the loudmouthed, money-pocketed monsters who had them in thrall. Why didn't these giants ravish the table, send the food flying besides, gobble, guff, grab, and gourmandize? To be bestial giants with the power of sherbet and also to exhibit such mean-spirited stinginess towards their own appetites was a conundrum the children could never solve."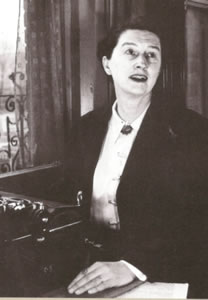 Christina Stead (17 juli 1902 – 31 maart 1983)
17-07-2010 om 19:47 geschreven door Romenu

16-07-2010

Tony Kushner, Reinaldo Arenas, Georges Rodenbach, Anita Brookner, Jörg Fauser
De Amerikaanse schrijver Tony Kushner werd geboren op 16 juli 1956 in New York. Zie ook mijn blog van 16 juli 2009.
Uit: Angels in America
"LOUIS. So what else haven't you told me? So the fruity underwear you wear, that's …
JOE. A temple garment.
LOUIS. Oh my god. What's it for?
JOE. Protection. A second skin. I can stop wearing it if you …
LOUIS. How can you stop wearing it if it's a skin? Your past, your beliefs, your …
JOE. I'm not your enemy, Louis. I do … I am in love with you. You and I, fundamentally, we're the same. We both want the same things.
LOUIS. I want to see Prior again.
(Joe stands up, moves away)
LOUIS. I miss him, I …
JOE. You want to go back to …
LOUIS. I just … Need to see him again. (Little pause) Don't you … You must want to see your wife.
JOE. I do see her. All the time. (Pointing to his head) In here. I miss her, I feel bad for her, I … I'm afraid of her.
LOUIS. Yes.
JOE. And I want more to be with …
LOUIS. I have to. See him. It's like a bubble rising up through rock, it's taken time, I don't know, the month in bed and the … Love is still what I don't get, it … never seems to fit into any of the schematics, wherever I'm going and whatever I've prepared for i always seem to have forgotten about love. I only know … It's an unsafe thing. To talk about love, Joe. Please don't look so sad. I just. I have to see him again. Do you understand what I …
JOE. You don't want to see me anymore. Louis. Anything. Whatever you want. I can give up anything. My skin.
(He starts to remove his clothes. Louis, when he realizes what Joe is doing, tries to stop him)"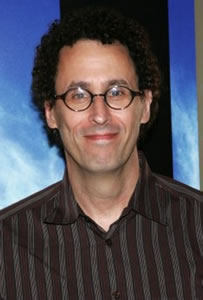 Tony Kushner (New York, 16 juli 1956)

De Cubaanse dichter en schrijver Reinaldo Arenas werd geboren op 16 juli 1943 in Holguin. Zie ook mijn blog van 16 juli 2007 en ook mijn blog van 16 juli 2008 en ook mijn blog van 16 juli 2009.
Uit: The Empty Shoes
"gosh! when did this happen? Heaven knows. . . . A while back, no date I can remembereverything was always so much the same that it was really difficult to distinguish one month from the next. Oh, but January was different. You know, January is the month of the upitos and the bellflowers, but it is also the month when the Three Wise Men pay us a visit.
The grass by the window was tall enough for their horses, and my shoes, a little bashful because they had holes in their tips, were there, waiting, openmouthed and a bit damp with evening dew.
It will soon be midnight.
They will come after you're asleep, my cousin had whispered in a confidential tone. And they will leave your gifts on top of the shoes. When I am asleep! But I couldn't fall asleep, I was hearing the crickets chirping outside, and I thought I heard steps too; but no, it was not them.
To sleep. I had to fall asleep, but how? My shoes were there on the windowsill, waiting.
I have to think about something else so I can fall asleep. Yes, that's it, I'll think about something else: Tomorrow we have to trim the flight feathers and fill the water tank. After that I'll go by the brook and bring back a basket of honey berries. . . . I should not have brought down that nest that had two naked baby birds with gaping beaks and a look of fear in their eyes. . . .
I woke up. It was so early that only a few scant rays of light were coming through the window. Almost blindly I walked to the window. How many surprises, I thought, were awaiting me. . . . But no. I touched the moist leather of my shoes: they were empty, completely empty.
Then my mother came and kissed me in silence, caressed my wet eyes with hands tired of washing dishes, nudged me softly to the edge of the bed, and slipped the shoes on my feet. Come, she whispered then, the coffee is ready. Then I went out and got soaked with dew. I had some flight feathers to trim."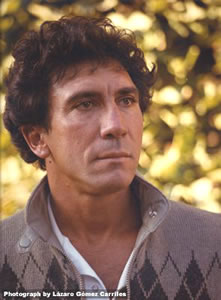 Reinaldo Arenas (16 juli 1943 – 7 december 1990)
De Belgische dichter en schrijver Georges Rodenbach werd geboren in Doornik op 16 juli 1855. Zie ook mijn blog van 16 juli 2007 en ook mijn blog van 16 juli 2008 en ook mijn blog van 16 juli 2009.
Ses yeux
Ses yeux où se blottit comme un rêve frileux,
Ses grands yeux ont séduit mon âme émerveillée,
D'un bleu d'ancien pastel, d'un bleu de fleur mouillée,
Ils semblent regarder de loin, ses grands yeux bleus.
Ils sont grands comme un ciel tourmenté que parsème
- Par les couchants d'automne et les tragiques soirs -
Tout un vol douloureux de longs nuages noirs ;
Grands comme un ciel, toujours mouvant, toujours le même !
Et cependant des yeux, j'en connais de plus beaux
Qui voudraient sur mes pas promener leurs flambeaux,
Mais leur éclat répugne à ma mélancolie.
Les uns ont la chaleur d'un ciel oriental
D'autres le mol azur des lointains d'Italie
Mais les siens me sont chers ainsi qu'un ciel natal.
Douceur du soir !...
Douceur du soir ! Douceur de la chambre sans lampe !
Le crépuscule est doux comme une bonne mort
Et l'ombre lentement qui s'insinue et rampe
Se déroule en fumée au plafond. Tout s'endort.

Comme une bonne mort sourit le crépuscule
Et dans le miroir terne, en un geste d'adieu,
Il semble doucement que soi-même on recule,
Qu'on s'en aille plus pâle et qu'on y meure un peu.

Des tableaux appendus aux murs, dans la mémoire
Où sont les souvenirs en leurs cadres déteints,
Paysage de l'âme et paysages peints,
On croit sentir tomber comme une neige noire.

Douceur du soir ! Douceur qui fait qu'on s'habitue
A la sourdine, aux sons de viole assoupis ;
L'amant entend songer l'amante qui s'est tue
Et leurs yeux sont ensemble aux dessins du tapis.

Et langoureusement la clarté se retire ;
Douceur ! Ne plus se voir distincts ! N'être plus qu'un !
Silence ! deux senteurs en un même parfum :
Penser la même chose et ne pas se le dire.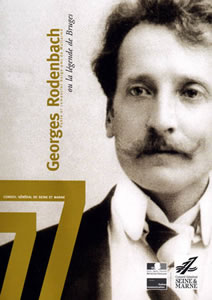 Georges Rodenbach (16 juli 1855 – 25 december 1898)
De Engelse schrijfster en historica Anita Brookner werd geboren op 16 juli 1928 in Herne Hill, een voorstad van Londen. Zie ook mijn blog van 16 juli 2007 en ook mijn blog van 16 juli 2008 en ook mijn blog van 16 juli 2009.
Uit: Strangers
"Sturgis had always known that it was his destiny to die among strangers. The childhood he remembered so dolefully had been darkened by fears which maturity had done nothing to alleviate. Now, in old age, his task was to arrange matters in as seemly a manner as possible in order to spare the feelings of those strangers whose pleasant faces he encountered every morning—in the supermarket, on the bus—and whom, even now, he was anxious not to offend.
He lived alone, in a flat which had once represented the pinnacle of attainment but which now depressed him beyond measure. Hence the urge to get out into the street, among those strangers who were in a way his familiars, but not, but never, his intimates. He exchanged pleasantries with these people, but had learned, painfully, never to stray outside certain limits. The weather was a safe topic: he listened carefully to weather forecasts in order to prepare himself for a greeting of sorts should the occasion arise, while recognizing the absurd anxiety that lay behind such preparations, and perhaps aware that his very assiduity counted against him, arousing irritation, even suspicion. But codes of conduct that had applied in his youth were now obsolete. Politeness was misconstrued these days, but in any event he had never learned to accommodate indifference. Indifference if anything made him more gallant, more courteous, and the offence was thus compounded. And these were the people he relied upon to see him out of this world! Exasperation might save him, though that too must be discreetly veiled, indulged only in private. Hence the problem of finding fault with those whose job it would be to dispose of him."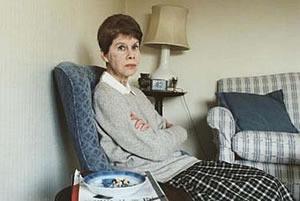 Anita Brookner (Herne Hill, 16 juli 1928)
De Duitse schrijver en journalist Jörg Christian Fauser werd geboren op 16 juli 1944 in Bad Schwalbach. Zie ook mijn blog van 16 juli 2007 en ook mijn blog van 16 juli 2008 en ook mijn blog van 16 juli 2009.
Uit: Tophane
"Der Orient ist wunderbar wohltätig; aber er ist auch ein hauchdünner Firnis, der sich auf Glieder und Geist legt: Entschlüsse fasst man, aber führt sie nicht aus; man sitzt, man wartet nicht einmal, dass etwas passiert, oh nein! Allah ist gnädig! Man weiß, es wird nichts passieren, und dieses Wissen trinkt man mit jedem Gläschen Tee wie ein köstliches, duftendes Wasser [...] immer tiefer in sich hinein."
(...)
"Nur dass ich mich halten kann, mich Haut, mich Zunge, mich Muskel, mich nichts als Zeit, mich nichts als Blut krank vor dir, mich nichts als Dreck vor mir, nur diese winzige einzige letzte herrliche Spritze, mach was du willst mit mir, was Dreck ich bin, was hungernde, durstende Zelle Kot und Zeit schwarz vom Geschmeiß deiner Fliegen und Hoffnung, gib sie mir, mach schon, irgendwohin, irgendworein, da in die letzte Mitte dessen was ich war."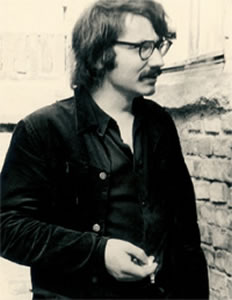 Jörg Fauser (16 juli 1944 – 17 juli 1987)

Zie voor nog meer schrijvers van de 16e juli ook
mijn vorige blog van vandaag.
16-07-2010 om 19:48 geschreven door Romenu


Dag Solstad, Bernard Dimey, Andrea Wolfmayr, Pierre Benoit, Franz Nabl
De Noorsde schrijver Dag Solstad werd geboren op 16 juli 1941 in Sandefjord. Zie ook mijn blog van 16 juli 2007 en ook mijn blog van 16 juli 2009.
Uit: Armand V. (Vertaald door Ina Kronenberger)


"1 Diese Fußnote, die allererste, leidet an ihrer zeitlich versetzten Perspektive. Sie verweist auf einen
bestimmten Zeitpunkt in Armands Jugend, obgleich sie nicht von Armands Jugend handelt,
ondern von der Jugend seines Sohns, wie Armand, ein Mann in den Sechzigern, sie sieht. Die Fußnote kommentiert also etwas, das sich in einer völlig anderen Zeit zugetragen hat, an einem völlig anderen Ort und mit völlig anderen Personen als denen im Haupttext, auf die sie sich bezieht, wie beispielsweise Armand oder jene, die zu dem Zeitpunkt überhaupt noch nicht im Text vorkommen, wie Armands Sohn, der damals noch nicht einmal geboren war, ja, wir haben es hier mit einem Zeitpunkt zu tun, von dem aus noch zwanzig Jahre vergehen werden, bis Armand jene Frau kennenlernt, die später die Mutter seines Sohns wird, und doch spielt der Sohn in dieser Fußnote eine zentrale Rolle, in einer Szene, die die Jugend seines Vaters beleuchtet.
1B Eines Morgens, vor nicht allzu langer Zeit, nahm sich Armand, kurz nachdem er aufgewacht war, vor, seinen Sohn, den er seit über einem halben Jahr nicht mehr gesehen hatte, zu besuchen. Kaum hatte er diesen Beschluss gefasst, war er mit einemmal hellwach, obwohl er sich kurz zuvor noch in einem Schlummerzustand befunden hatte, dem dieser klare Gedanke entsprungen war. Vor einem halben Jahr – damals war in Oslo Winter gewesen – hatte der Sohn für einige Zeit bei ihm gewohnt, weil Armand eine längere Auslandsreise unternehmen wollte und es ihm gut gepasst hatte, dass der Sohn, der in einem kleinen möblierten Zimmer wohnte, eine halbe Stunde Fußweg von Armands Wohnung entfernt, bei ihm einzog und die geräumige Wohnung hütete, während er, der Vater, verreist war. Der Sohn zog drei oder vier Tage vor Armands Abreise bei ihm ein und lag schlafend im Gästezimmer der Wohnung, als Armand diese an einem dunklen Wintermorgen verließ und zu seiner längeren Auslandsreise aufbrach, indem er ein Taxi zum Oslo International Airport nahm, der in Gardermoen, weiter im Landesinnern lag, nicht weit vom Binnensee Mjøsa entfernt."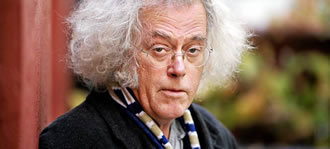 Dag Solstad (Sandefjord, 16 juli 1941)
De Franse dichter en schrijver van chansons Bernard Dimey werd geboren op 16 juli 1931 in Nogent-en-Bassigny (tegenwoordig Nogent). Zie ook mijn blog van 16 juli 2007 en ook mijn blog van 16 juli 2009.
Ivrogne
Ivrogne, c'est un mot qui nous vient de province
et qui ne veut rien dire à Tulle ou Chateauroux
Mais au coeur de Paris, je connais quelques princes
Qui sont, selon les heures, archanges ou loups-garous

L'ivresse n'est jamais qu'un bonheur de rencontre
ça dure un heure ou deux, ça vaut ce que ça vaut!
qu'il soit minuit passé ou cinq heures à ma montre
Je ne sais plus monter que sur mes grands chevaux

IVROGNE ça veut dire un peu de ma jeunesse,
un peu de mes trente ans pour une île au Trésor
Et c'est entre Pigalle et la rue des Abesses
que je ressuscitais quand j'étais ivre-mort

J'avais dans le regard des feux inexplicables
Et je disais des mots cent fois plus grands que moi.
Je pouvais bien finir ma soirée sous la table
Ce naufrage, après tout, ne concernait que moi

IVROGNE, c'est un mot que ni les dictionnaires
ni les intellectuels, ni les gens du gratin
Ne comprendront jamais, c'est un mot de misère
qui ressemble à de l'or à cinq heures du matin

IVROGNE et pourquoi pas? Je connais cent fois pire
ceux qui ne boivent pas, qui baisent par hasard
qui sont moches en troupeau et qui n'ont rien à dire
Venez boire avec moi! on s'ennuiera plus tard!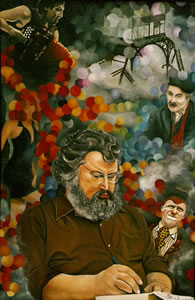 Bernard Dimey (16 juli 1931 – 1 juli 1981)
Portret door Patrick Clemence
De Oostenrijkse schrijfster en politica Andrea Wolfmayr werd geboren op 16 juli 1953 in Gleisdorf. Zie ook mijn blog van 16 juli 2007 en ook mijn blog van 16 juli 2009.
Uit: Ein Solarbaum ist ein Baum ist eine Skulptur ist eine Idee
"Warum steht der Baum hier und nicht unten am Hauptplatz, warum hat er keinen Spitz und warum fünf Blätter? Warum ist er nicht beweglich, warum überhaupt schaut er aus, wie er ausschaut? Wird er noch bemalt oder bleibt er so grau? Hätte man ihn nicht weiter rüber, weiter runter stellen können? Überhaupt woandershin? Vielleicht in eine andere Stadt? Oder überhaupt nicht auf? Was hat sich der Künstler dabei gedacht? Wer ist das überhaupt. Aha, Lichtschwert in Graz. Gefällt mir auch nicht, verschandelt nur die Oper. Gott sei Dank haben sies jetzt weiter hinübergestellt, da störts nicht so.
Andrerseits gewöhnt man sich. Diskutiert zuerst ab, wie wild, logo, aber dann wirds normal, gehört zu uns dazu, ins Stadtbild. Schließt man es ins Herz sogar, - vielleicht. Möchte das Ding nicht mehr missen. Eigentlich hat mans immer schon klass gefunden. Hat man es nicht von Anfang an gesagt? Ein wunderbares Wahrzeichen. Endlich. Es hätte keinen schöneren Platz geben können. Aus der ganzen Welt kommen sie jetzt. Bewundern das Ding. Und uns. Vorbildlich. Beispielgebend. Sowas hat Weiz halt nicht! In die Zeitungen kommt man und ins Fernsehen. Wir haben es immer schon gesagt. Wir klopfen dem Künstler auf die Schulter. Wir spendieren ihm ein Bier und trinken per Du."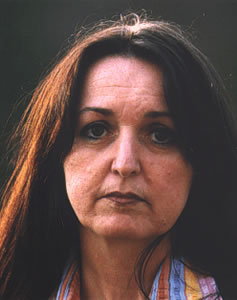 Andrea Wolfmayr (Gleisdorf, 16 juli 1953)

De Franse dichter en schrijver Pierre Benoit werd geboren op 16 juli 1886 in Albi. Zie ook mijn blog van 16 juli 2009.
Uit: Kœnigsmark
"Le presbytère était au bout de l'étang qui communique avec la mer par un mince canal engorgé d'herbes aquatiques. Le matin, dans ma chambre ouverte, j'étais éveillé par la rumeur de la marée montante. De ma fenêtre, je voyais, sous un ciel gris et rose, le gonflement progressif de la grande eau verte. Des volées de macreuses et de courlis tournaient au-dessus avec des cris plaintifs. Ah! rester là. Voir s'y dérouler la calme ronde des saisons. N'avoir pas, quelque part, un état civil, un dossier, un lien avec la vie. Courir tous les jours le long des dunes rectilignes, où les grandes lames se succèdent dans le vent, où, sur le cordon argenté du sable, les méduses échouées ont l'air d'immenses pendentifs d'améthyste!...
Un matin d'octobre, je reçus deux lettres : l'une venait de l'Académie de Bordeaux, et m'apprenait que le Comité consultatif "n'avait pas cru devoir réserver à ma demande de bourse un accueil favorable".
- L' autre était signée de M. Thierry, professeur de langue et littérature germaniques à la Sorbonne. Pendant un an, j'avais eu pour maître cet excellent homme, ce consciencieux érudit; c'est lui qui avait corrigé le mémoire que j'avais présenté en juillet pour la licence, sur "Clausewitz et la France", s'il vous plaît. Jamais je n'avais eu qu'à me louer de lui. Je sentais qu'il me portait une amitié qu'il se reprochait peut-être un peu."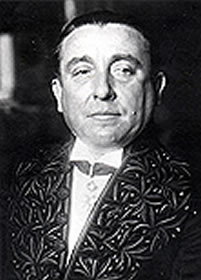 Pierre Benoit (16 juli 1886 – 3 maart 1962)
Zie voor onderstaande schrijver ook mijn blog van 16 juli 2007.
De Oostenrijkse schrijver Franz Nabl werd geboren op 16 juli 1883 in Lautschin.
16-07-2010 om 19:41 geschreven door Romenu

15-07-2010

Iris Murdoch, Richard Russo, Jean Christophe Grangé, Driss Chraïbi, Walter Benjamin, Jacques Rivière
De Iers-Britse schrijfster en filosofe Iris Murdoch werd geboren in Dublin op 15 juli 1919. Zie ook mijn blog van 15 juli 2007 en ook mijn blog van 15 juli 2008 en ook mijn blog van 15 juli 2009.
Uit: The Black Prince
"It might be most dramatically effective to begin the tale at the moment when Arnold Baffin rang me up and said, 'Bradley, could you come round here please, I think that I have just killed my wife.' A deeper pattern however suggests Francis Marloe as the first speaker, the page or house-maid (these images would appeal to him) who, some half an hour before Arnold's momentous telephone call, initiates the action. For the news which Francis brought me forms the frame, or counterpoint, or outward packaging of what happened then and later in the drama of Arnold Baffin. There are indeed many places where I could start. I might start with Rachel's tears, or Priscilla's. There is much shedding of tears in this story. In a complex explanation any order may seem arbitrary. Where after all does anything begin? That three of the four starting points I have mentioned were causally independent of each other suggests speculations, doubtless of the most irrational kind, upon the mystery of human fate.
As I have explained, I was about to leave London. It was a raw damp cold afternoon in May. The wind carried no flowery smells, but rather laid a moist healthless humour upon the flesh which it then attempted to flay. I had my suitcases ready and was about to telephone for a taxi, had in fact already lifted the phone, when I experienced that nervous urge to delay departure, to sit down and reflect, which I am told the Russians have elevated into a ritual. I replaced the instrument and went back into my crowdedlittle Victorian sitting-room and sat down. The result of this manoeuvre was that I was immediately aching with anxiety about a number of arrangements which I had already checked ten times over. Had I got enough sleeping pills? Had I packed the belladonna mixture? Had I packed my notebooks? I can only write in a certain kind of notebook with the lines a certain distance apart. I ran back into the hall. I found the notebooks and the pills and the belladonna of course, but by now the suitcases were half unpacked again and my heart was beating violently."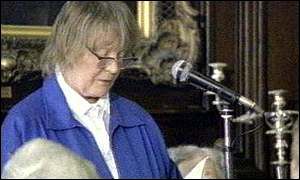 Iris Murdoch (15 juli 1919 – 8 februari 1999)
De Amerikaanse schrijver Richard Russo werd geboren op 15 juli 1949 in Johnstown, New York. Zie ook mijn blog van 15 juli 2007 en ook mijn blog van 15 juli 2008 en ook mijn blog van 15 juli 2009.
Uit: That Old Cape Magic
"A Finer Place
Though the digital clock on the bedside table in his hotel room read 5:17, Jack Griffin, suddenly wide awake, knew he wouldn't be able to get back to sleep. He'd allowed himself to drift off too early the night before. On the heels of wakefulness came an unpleasant realization, that what he hadn't wanted to admit yesterday, even to himself, was now all too clear in the solitary, predawn dark. He should have swallowed his petulance and waited the extra day for Joy.
It had been their long- established habit to flee the campus as soon as Griffin taught his last class. Usually, they hopped on the Freedom Trail (his term for I- 95), drove to New York and treated themselves by checking into a good hotel. During the day he would evaluate his small mountain of student portfolios while Joy shopped or otherwise amused herself, and then, evenings, they'd catch up on movies and go to good restaurants. The whole thing reminded him of the early years of their marriage back in L.A. It cost a small fortune, but there was something about spending money they didn't really have that made him optimistic about more coming in—which was how it had worked in L.A.—and it got him through the portfolios.
This year Kelsey's Cape Cod wedding had royally screwed up their plans, making New York impractical, though he'd been willing to substitute Boston. But Joy, assuming that thanks to the wedding all the usual bets were off, had messed things up further by scheduling meetings on the day after his last class. "Just go," she said when he expressed his annoyance at the way things were working out. "Have a boys' night out in Boston and I'll meet you on the Cape." He'd squinted at this proposal. Didn't you need more than one to have a boys' night out? Or had Joy meant it to be singular, one boy celebrating his boyness? Was that how she'd understood the phrase all her life, as singular? Joy's relationship to the English language was not without glitches."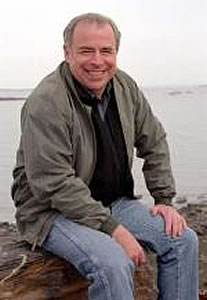 Richard Russo (Johnstown, 15 juli 1949)
De Franse schrijver Jean Christophe Grangé werd geboren op 15 juli 1961 in Parijs. Zie ook mijn blog van 15 juli 2007 en ook mijn blog van 15 juli 2008 en ook mijn blog van 15 juli 2009.
Uit: La Forêt des Mânes
"C'etait ça. Exactement ça..
Les escarpins Prada repérés dans le Vogue du mois dernier. La note discrète, décisive, qui achèverait l'ensemble. Avec la robe qu'elle imaginait – un petit truc noir qu'elle avait acheté trois fois rien rue du Dragon –, ce serait parfait. Tout simplement dégaine. Sourire. Jeanne Korowa s'étira derrière son
bureau. Elle avait enfin trouvé sa tenue pour le soir.A` la fois dans la forme mais aussi dans l'esprit.
Elle vérifia encore une fois son portable. Pas de message. Une pointe d'angoisse lui crispa l'estomac. Plus aiguë, plus profonde encore que les précédentes. Pourquoi n'appelait-il pas ? Il était plus de 16 heures. N'était-il pas déjà trop tard pour confirmer un dîner ?
Elle balaya ses doutes et téléphona à la boutique Prada de l'avenue Montaigne. Avaient-ils les chaussures ? en 39 ? Elle serait là avant 19 heures. Bref soulagement. Aussitôt rattrapé par une autre
inquiétude. Déjà 800 euros de découvert sur son compte... Avec ce nouvel achat, elle passerait au-delà des 1 300 euros.
Mais on était le 29 mai. Son traitement lui serait versé dans deux jours. 4 000 euros. Pas un cent de plus, primes comprises. Elle allait donc attaquer son mois, encore une fois, avec un tiers de ses revenus amputés. Elle avait l'habitude. Depuis longtemps, elle pratiquait la claudication bancaire avec une certaine agilité.
Elle ferma les yeux. S'imagina juchée sur ses talons vernis. Ce soir, elle serait une autre. Méconnaissable. Flamboyante. Irrésistible. Le reste ne serait qu'un jeu d'enfant. Rapprochement. Réconciliation.
Nouveau départ...
Mais pourquoi n'appelait-il pas ? C'était pourtant lui qui avait repris contact la veille au soir. Pour la centième fois de la journée, elle ouvrit sa boîte aux lettres électronique et consulta l'e-mail."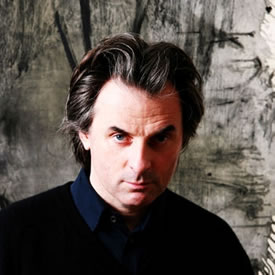 Jean Christophe Grangé (Parijs, 15 juli 1961)
De Marokkaanse schrijver Driss Chraïbi werd geboren in El Jadida op 15 juli 1926. Zie ook mijn blog van 15 juli 2007 en ook mijn blog van 15 juli 2008 en ook mijn blog van 15 juli 2009.
Uit: L'Homme qui venait du passé
" Les beignets étaient chauds, gluants de miel de l'Atlas, aussi appétissants que des monts de Vénus en pleine jouissance. Le thé vert était parfumé à la "chiba", cette absinthe sauvage inconnue des touristes. La journée s'annonçait sous les meilleurs auspices. Avec un soupir d'aise, l'inspecteur Ali déplia ses interminables jambes sous la table basse, noua une serviette autour de son cou et déploya un journal qui datait de quelques jours.
"De notre envoyé spécial à Washington. Le Congrès vient de voter, à l'écrasante majorité de 346 voix contre 40 et peu d'abstentions, une résolution demandant au Président George W. Bush de décréter un jour de jeûne et de prières pour que la Providence divine protège l'Amérique et les forces de la coalition engagées en Irak..."
... Ami lecteur, ce livre que vous venez d'ouvrir aurait pu s'arrêter ici, selon toutes les lois de la statistique, sinon de la tuyauterie la plus élémentaire. Vous auriez peut-être été frustré - et moi plus encore. Plus de héros, plus d'enquête ! Parce qu'à cet instant précis, l'inspecteur Ali aurait dû logiquement mourir d'étouffement. Prenez un beignet, fourrez-le de quelques olives dénoyautées (du sucré-salé en quelque sorte), et essayez donc de l'avaler sans mâcher ou presque. C'est possible, dites-vous ? D'accord ! Mais si dans le même temps, au moment de déglutir, vous étiez pris d'un brusque accès d'hilarité ?... C'est ce qui arriva ce matin-là à l'inspecteur. Ne me demandez pas comment il resta encore en vie, sans assistance respiratoire, loin de tout service de réanimation. Je puis cependant avancer une hypothèse qui vaut ce qu'elle vaut : il fut sauvé par l'habitude - une sorte de long entraînement pour les courses 400 mètres haies."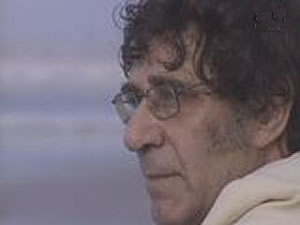 Driss Chraïbi (15 juli 1926 – 1 april 2007)
De Joods-Duitse schrijver en cultuurfilosoof Walter Benjamin werd geboren op 15 juli 1892 in Berlijn. Zie ook mijn blog van 15 juli 2007 en ook mijn blog van 15 juli 2008 en ook mijn blog van 15 juli 2009.
Uit: Berliner Kindheit um Neunzehnhundert
"Die Weihnachtspyramide, Die Vorgängerin des Weihnachtsbaums
Die älteste Anordnung der Weihnachtskerzen kam aus den Kirchenbräuchen: Das war die Lichterpyramide; ein stabiles und steiles Holzgestellchen, an dem die Kerzen sich in verschiedenen Schichten staffelten. Diesen Pyramiden, so zierlich sie auch waren, fehlte freilich der Duft von Harz und Tannennadeln.
Der Sieg des Weihnachtsbaums entschied sich langsam. Wie, das zeigen unsre Bilder, die alten Kinderbüchern entnommen sind.
Schließlich war es ein kleiner Zwischenfall, der für die Dauer die Pyramide durch den Weihnachtsbaum verdrängte. Es trug sich 1827 auf dem Berliner Weihnachtsmarkte zu. Damals wurden Tannen- und Fichtenbäume auf den Straßen nur sehr vereinzelt ausgeboten, Pyramiden dagegen fünfmal mehr als Weihnachtsbäume. Arbeiter nämlich, die im Winter jenes Jahres keine Beschäftigung gefunden hatten, waren auf die Idee verfallen, Weihnachtspyramiden zu basteln und verkauften sie vorm Fest an allen Ecken. Dadurch entstand ein solcher Überfluß, daß mehr als tausend Pyramiden aller Größen unverkäuflich blieben, trotzdem man sie für einen Silbergroschen ausschrie. Als keine Aussicht zu verkaufen mehr vorhanden war, schleppten die Leute ihre eigene Ware nach der Königsbrücke und schleuderten sie kopfüber auf die Eisdecke der Spree, von wo am Weihnachtsmorgen dann die armen Leute sie als Brennstoff holten. Von dieser "Krise" hat sich der Pyramidenmarkt nie mehr erholt."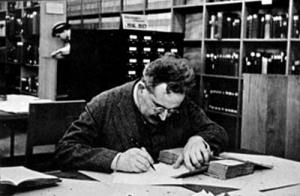 Walter Benjamin (15 juli 1892 - 27 september 1940)
De Franse schrijver Jacques Rivière werd geboren op 15 juli 1886 in Bordeaux. Zie ook mijn blog van 15 juli 2007 en ook mijn blog van 15 juli 2008 en ook mijn blog van 15 juli 2009.
Uit: Alain-Fournier
"Un mot d'André Gide nous avait beaucoup frappés et travaillait depuis quelque temps déjà notre esprit : « Ce n'est plus le moment d'écrire des poèmes en prose », m'avait-il déclaré en me remettant un essai de Fournier que je lui avais fait lire. Nous nous étions révoltés contre ce décret dont la sévérité nous paraissait affreuse mais en même temps nous avions réfléchi et le sens en avait pénétré profondément dans notre double pensée et l'avait émue.
Nous distinguions maintenant, dans cette partie de nous-mêmes qui s'éprouvait créatrice, ce que Gide avait voulu dire : une impuissance, en effet, se trouvait correspondre en nous au genre qu'il avait condamné, une impuissance qu'il nous fallait bien à la fin reconnaître.
Le poème en prose, tel que le Symbolisme nous l'avait enseigné, était devenu, par la simple faute des années, un instrument entre nos mains complètement inefficace et ne pouvait plus nous permettre aucune prise sur la sensibilité d'autrui. Il avait quelque chose de trop tacite ; de tous les éléments qu'il ordonnait à son auteur de sous-entendre sous peine de grossièreté, il ne se pouvait pas qu'à la fin l'émotion du lecteur ne se trouvât pas diminuée ; il dispensait de trop de choses pour qu'en le lisant on ne se sentît pas dispensé aussi d'en être touché.
Et du même coup une lumière éclatante jaillissait, qui nous montrait le chemin. Fournier l'aperçut le premier et la suivit : il fallait rompre avec le Symbolisme et avec tout l'arsenal trop « mental » qu'il proposait ; il fallait sortir de l'esprit et du cœur, saisir les choses, les faits, les amener entre le lecteur et l'émotion à laquelle on voulait le conduire : « Ce qu'il y a de plus ancien, de presque oublié, d'inconnu à nous-mêmes, — c'est de cela que j'avais voulu faire mon livre et c'était fou. C'était la folie du Symbolisme. Aujourd'hui cela tient dans mon livre la même place que dans ma vie : c'est une émotion défaillante, à un tournant de route, à un bout de paragraphe... »
Fournier découvrait cette fois son aptitude et sa force véritables : il se comprenait romancier. Il échappait d'un seul coup à la rêverie, à cette vague intimité avec lui-même où il s'était si longtemps complu et dans laquelle son manque de lucidité intérieure lui interdisait de faire des progrès. Il replaçait la vie avec tous ses accidents devant ce songe qu'il avait vainement essayé de modeler directement et il ne comptait plus que sur des faits, que sur des gestes scrupuleusement décrits pour faire entrevoir celui-ci à son lecteur, « à un tournant de route, à un bout de paragraphe ».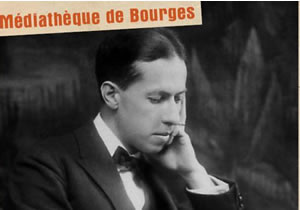 Jacques Rivière (15 juli 1886 – 14 februari 1925)





Zie voor nog meer schrijvers van de 15e juli ook mijn vorige blog van vandaag.
15-07-2010 om 19:57 geschreven door Romenu


Robert Wohlleben, Heinrich Peuckmann, Clive Cussler, Jacques Derrida, Hammond Innes, Kunikida Doppo
De Duitse dichter, schrijver, vertaler, essayist en uitgever Robert Wohlleben werd geboren op 15 juli 1937 in Rahlstedt. Zie ook mijn blog van 15 juli 2007 en ook mijn blog van 15 juli 2009.
Gemäßigte Zone
Wie jeder Tropfen, jede Flocke fällt
– die Peitschenlampe leuchtets aus –
geht uns ins Auge: ganz scharf eingestellt.
Da flimmert, was den Blick vergällt:
Da schneit wer rein und regnet jemand raus.
Die Türen führen all vors Haus,
was hier sich schleicht, das wird vom Spitz verbellt,
dem ist die Welt schlicht Mann und Maus.
Im Tag kam Bildertreibsel mitgespült,
nun staut der Schwall sich im Quartier,
aus Plankton wird gemächlich Sediment.
Im Schlick von gestern hat sich eingewühlt,
was sich da heckt als Muschelzeug und Pier,
was Zeit nur als Detritus kennt.
Soundsovieltes Liebesgedicht
Hier neigen Härchen unterm Griff sich so,
und hier ist krause Haut für die Papillen,
die Fingerspitze kennt den Weg durch Rillen
zum Mund, zum Bauch, zum Widerrist, zum Po.
Die Nase buchstabiert sich ihr Argot
von A wie Achsel bis ... das wird mich killen!
Der Schweiß verkehrt vom stillen sich zum schrillen,
und alle Brünnlein strömen lichterloh!
Und Absturz: Blick verfing sich stracks im Blick,
daß deckungsgleich sich Lieb und Liebe nichten –
so logisch läuft und linkt sich das Programm.
Der Trick vom ersten bis zum letzten Fick:
ein Sediment aus Strömung von Gesichten ...
sehr schlicht gerieft verschlacken Schlick und Schlamm.
für Ralf Thenior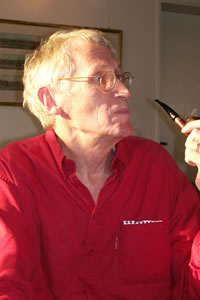 Robert Wohlleben (Rahlstedt, 15 juli 1937)
De Duitse dichter en schrijver Heinrich Peuckmann werd geboren op 15 juli 1949 in Kamen. Zie ook mijn blog van 15 juli 2007 en ook mijn blog van 15 juli 2008 en ook mijn blog van 15 juli 2009.
Uit: Schillers Vermächtnis
"Er atmete auf. Aber gerade, als er seinen Weg fortsetzen wollte, als er den ersten Schritt dazu tat, ertönte ein Knall aus der Dunkelheit, kurz und trocken. Gleichzeitig spürte er einen stechenden Schmerz im rechten Oberschenkel. Er brauchte einen Augenblick, um zu begreifen, dass Knall und Schmerz im Zusammenhang standen. Richtig klar wurde es ihm aber erst, als er nach seinem Bein griff und die warme Flüssigkeit spürte, die an der Hose herunter lief. Zu groß war die Überraschung gewesen, obwohl sein Instinkt ihn gewarnt hatte. Erst als er das Blut in seiner Hand sah, als er merkte, wie es von dort auf den Boden tropfte, verstand er, in welcher Situation er sich befand.
Er wollte weglaufen, so schnell wie möglich, aber er schaffte es nicht. So sehr er sich auch anstrengte, er war unfähig, auch nur einen Schritt zu tun. Da wusste er, dass er jemandem, der es auf ihn abgesehen hatte, wehrlos ausgeliefert war. Dass er ein ungeschütztes, leicht zu treffendes Ziel abgab.
Ein, zwei Sekunden, die ihm endlos lange vorkamen, stand er gebückt da, die rechte Hand auf den blutenden Oberschenkel gedrückt und mit pochendem Herzen darauf wartend, dass ein zweiter Knall ertönte. Ein Knall, den er vielleicht noch hören, aber nicht mehr spüren würde. Der ihn umreißen und sein Denken auslöschen würde. Für immer. Aber er ertönte nicht, dieser Knall. So sehr er auch lauschte, die Dunkelheit vor ihm blieb schwarz und still."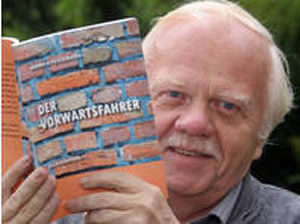 Heinrich Peuckmann (Kamen, 15 juli 1949)
De Amerikaanse schrijver Clive Cussler werd geboren in Aurora, Illinois op 15 juli 1931. Zie voor ook mijn blog van 15 juli 2007 en ook mijn blog van 15 juli 2009.
Uit: Valhalla Rising
"They moved through the morning mist like ghosts, silent and eerie in phantom ships. Tall, serpentine prows arched gracefully on bow and stern, crowned with intricately carved dragons, teeth bared menacingly in a growl as if their eyes were piercing the vapor in search of victims. Meant to incite fear into the crew's enemies, the dragons were also believed to be protection against the evil spirits that lived in the sea.
The little band of immigrants had come across a hostile sea in long, elegantly shaped black hulls that skimmed the waves with the ease and stability of trout in a peaceful brook. Long oars reached from holes in the hulls and dipped into the dark water, pulling the ships through the waves. Their square red-and-white striped sails hung limp in the listless air. Small lapstrake boats twenty feet long and carrying extra cargo were tied to the sterns and towed behind.
These people were the precursors of those who would come much later: men, women and children, along with their meager possessions, including livestock. Of the paths Norsemen had blazed across the oceans, none was more dangerous than the great voyage across the North Atlantic. Despite the perils of the unknown, they'd boldly sailed through the ice floes, struggled under the gale-force winds, fought monstrous waves and endured vicious storms that surged out of the southwest. Most had survived, but the sea had exacted its cost. Two of the eight ships that had set out from Norway were lost and never seen again."

Clive Cussler (Aurora, 15 juli 1931)
De Franse literair criticus en filosoof Jacques Derrida werd geboren in El-Biar, Algerije, op 15 juli 1930. Zie ook mijn blog van 15 juli 2009.
Uit: Violence et Métaphysique
"Cette différence est mieux pensée aujourd'hui. Qu'elle vienne au jour et soit pensée comme telle, c'est sans doute le trait le plus inapparent à l'historien des faits, des techniques ou des idées, le plus inessentiel à ses yeux. Mais c'est peut-être, compris avec toutes ses implications, le caractère le plus profondément inscrit de notre époque. Mieux penser cette différence, ne serait-ce pas en particulier savoir que si quelque chose doit encore advenir à partir de la tradition dans laquelle les philosophes se savent toujours surpris, ce sera à condition d'en requérir sans cesse l'origine et de faire rigoureusement effort pour se tenir au plus proche d'elle-même. Ce qui n'est pas balbutier et se blottir paresseusement au creux de l'enfance. Mais précisément le contraire.»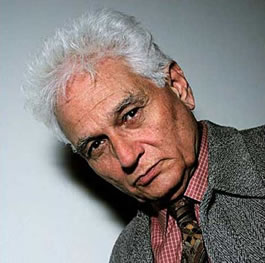 Jacques Derrida (15 juli 1930 – 8 oktober 2004)
De Britse schrijver Hammond Innes werd op 15 juli 1913 in Horsham geboren als zoon van een bankdirecteur. Zie ook mijn blog van 15 juli 2009.
Uit: Maddon's Rock
"I have always had a tendency to claustrophobia - a dread of being alone in small, enclosed spaces and a morbid curiosity in any cave or shaft that took me into the bowels of the earth. The result was that I was happiest sweating my guts out in that damned quarry which had provided the stone to build the prison or laboring on the prison farm. I didn't mind the cleaning, the discipline, the work - so long as I was in the company of other human beings. Even now I cannot read the accounts of men who suffered solitary confinement in German concentration camps without feeling panic seizing at me. I think if that had happened to me I should have gone mad. But as long as I had plenty of hard work during the day and a book to read at night, I managed to stave off the feeling of loneliness that I dreaded more than anything else."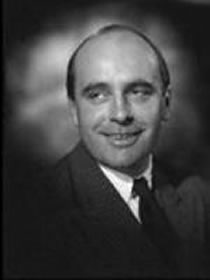 Hammond Innes (15 juli 1913 – 10 juni 1998)
De Japanse dichter en schrijver Kunikida Doppo werd geboren op 15 juli 1871 in Choshi. Zie ook mijn blog van 15 juli 2007.
Uit: Byosho roku
"I have never troubled myself over stylistic matters, as form is not my object in writing. I am simply concerned with how to express the thoughts that fill my breast. And so I have written some of my stories ... in an epistolary style, others ... in a quasi-lecture style, and still others ... in diary form or ...
a hybrid of fiction and essay. I am not interested in the merits or demerits of a particular style. I seek only to convey my own true voice.... To take up your pen out of a desire to produce fine writing is to ignore your own true feelings and make it impossible to move others. Only by putting down precisely what you feel and expressing your thoughts frankly and without deception or decoration, no matter how awkward the attempt, can you create a genuine and appealing work of literature.... The task is simple: give vent to your emotions. If you do, then one work in ten at least is sure to be true literature."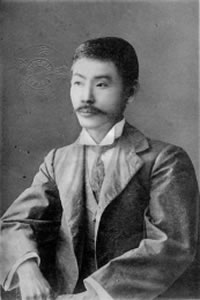 Kunikida Doppo (15 juli 1871 – 23 juni 1908)


15-07-2010 om 19:46 geschreven door Romenu

14-07-2010

Irving Stone, Natalia Ginzburg, Jacques de Lacretelle, Gavrila Derzjavin, Arthur Laurents
De Amerikaanse schrijver Irving Stone werd geboren op 14 juli 1903 in San Francisco. Zie ook mijn blog van 14 juli 2007 en ook mijn blog van 14 juli 2009.
Uit: Der Schöpfung wunderbare Wege (Vertaald door Willy Thaler)
"Er stand vor seinem Rasiertisch aus Mahagoni und rührte mit dem Rasierpinsel in der weißen Rasierschale mit den blauen Blumen, goss heißes Wasser aus einem Kupferkrug hinzu, seifte sein hellhäutiges Gesicht ein und klappte sein scharf geschliffenes Rasiermesser mit dem Ebenholzgriff auf.
Für den zweiundzwanzigjährigen Charles Darwin war das Rasieren eine angenehme, wenig schwierige Aufgabe, denn er trug seinen rötlich braunen Backenbart bis zum Kinn. Er brauchte also nur seine rosa Wangen und das runde Kinn zu rasieren. Seine roten Lippen waren recht kurz geraten im Vergleich zu der Größe seiner braunen, purpurgesprenkelten Augen, die alles beobachteten und registrierten.
Er säuberte sein Gesicht vom Seifenschaum, nahm zwei Bürsten mit silbernem Rücken und scheitelte sein langes karottenrotes Haar sorgfältig, sodass es fast sein ganzes rechtes Ohr bedeckte, dann bürstete er den übrigen dichten Schopf quer über seinen großen Kopf, bis er in einem eleganten Schwung über sein linkes Ohr fi el. Er nahm ein frisches weißes Hemd aus der Kommode aus Nussholz, knöpfte den gestärkten weißen Kragen zu, dessen Spitzen seinen Bart umrahmten, legte
eine dunkelbraune Krawatte um den hohen Kragen und band eine große Schleife. Gewöhnlich rasierte er sich, wenn er am Morgen aufstand, aber er hatte den Tag auf dem Severn im Familienruderboot mit Fischen und Sammeln verbracht und das Ankleiden bis zu dem Zeitpunkt hinausgeschoben, an dem er Professor Adam Sedgwick empfangen sollte."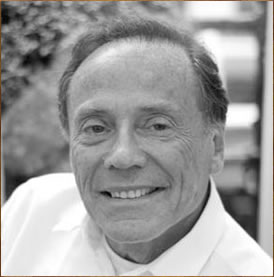 Irving Stone (14 juli 1903 – 26 augustus 1989)
De Italiaanse schrijfster Natalia Ginzburg werd geboren op 14 juli 1916 in Palermo. Zie ook mijn blog van 14 juli 2006 en ook mijn blog van 14 juli 2007 en ook mijn blog van 14 juli 2008 en ook mijn blog van 14 juli 2009.
Uit: De menselijke verhoudingen (Vertaald door etta Maris)
"En we verlaten ons huis en gaan voor altijd met deze persoon samenleven; niet omdat we ervan overtuigd zijn dat hij de juiste persoon is, integendeel, we zijn daar helemaal niet van overtuigd en we hebben steeds het vermoeden dat de ware juiste persoon zich wie weet waar in de stad verborgen houdt. Maar we hebben geen zin om te weten waar hij zich verbergt. We voelen dat we hem nu nog maar heel weinig te zeggen hebben, omdat we alles aan deze persoon zeggen waar we nu mee samenleven en die misschien niet de juiste is; en het goede en het kwade van ons leven willen we ontvangen van deze persoon en met hem."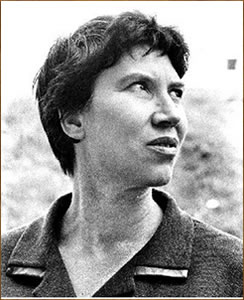 Natalia Ginzburg (14 juli 1916 – 7 oktober 1991)
De Franse schrijver en letterkundige Jacques de Lacretelle werd geboren in Cormatin (Saône-et-Loire) op 14 juli 1888. Zie ook mijn blog van 14 juli 2007 en ook mijn blog van 14 juli 2008 en ook mijn blog van 14 juli 2009.
Uit: Silbermann
"En troisième on passait au grand lycée. Il occupait la moitié de l'établissement et était identique à la partie où j'avais fait mes études pendant quatre années. Même cour carrée, plantée de quelques arbres, dont faisait le tour une haute galerie couverte, élargie à un endroit pour former préau : même disposition des classes tout du long de cette galerie ; et sur les murs, entre les fenêtres, semblables moulages de bas-reliefs antiques.
Néanmoins, comme c'était la première fois, le matin de cette rentrée d'octobre, que je pénétrais dans cette cour, les choses me présentaient un aspect neuf et je portais de tous côtés des regards curieux. La pensée chagrine d'une indépendance qui expire me vint à l'esprit comme je remarquais les portes et les croisées nouvellement repeintes. Leur couleur marron rouge était pareille à celle des jujubes que l'avant-veille encore je ramassais à Aiguesbelles, près de Nîmes, dans le jardin du mas. C'était là, chez mes grands parents, que nous avions passé les vacances comme chaque année. Nous y restions jusqu'au soir du dernier dimanche, car ma mère se plaisait beaucoup à ces jours de cérémonie et de loisir qui lui rappelaient les réjouissances virginales de sa jeunesse. L'absence de mon père, qui rentrait à Paris au commencement de septembre, la rendait libre de les vivre de même façon qu'autrefois. Le matin, nous allions avec mes grands parents au temple. Au retour, ma mère ne manquait jamais de cueillir au vieux figuier dont les racines noueuses étaient captives dans le dallage de la terrasse, la figue la plus belle et la plus chaude. Elle me la tendait, ayant fendu en quatre la pulpe rose et granuleuse, et me regardait manger, cherchant dans mes yeux si j'aimais les fruits de cet arbre autant qu'elle les avait aimés à mon âge..."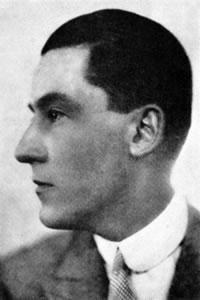 Jacques de Lacretelle (14 juli 1888 – 2 januari 1985)
De Russische dichter Gavrila Romanovitsj Derzjavin werd geboren in Kazan op 14 juli 1743. Zie ook mijn blog van 14 juli 2007 en ook mijn blog van 14 juli 2008 en ook mijn blog van 14 juli 2009.
Ter gelegenheid van de dood van
Katerina Jakovlevna op 15 juli 1794
Niet langer zingt mijn zoetgevooisde
Huiszwaluw op het dakgebint,
Gevlogen is mijn liefste, mooiste...
En of ik ooit nog vreugde vind?
Door het verschrikkelijke duister
Valt zelfs het licht niet van de maan;
Haar reine lichaam ligt en rust er
Morsdood, de ogen toegedaan.
De honden wroeten in de aarde,
En janken, net als wind en huis;
Niet wakker wordt de opgebaarde.
De donder slaat mijn hart tot gruis!
Jij, zwaluw, zanger zonder weerga,
Keert weder in april of mei.
Maar jij, mijn teerbeminde eega,
Jij bent voor eeuwig weg bij mij.
Een jarenlange disgenote,
Een metgezel die om mij gaf,
Een onvolprezen echtgenote -
Zij allen delen nu één graf.
't Is leeg rondom. Waartoe nog leven?
Voel mij verslagen, uitgeblust.
Hart, zielehelft, wil mij vergeven,
Ik sluit de kist waarin jij rust.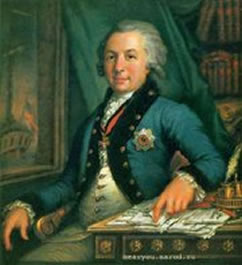 Gavrila Derzjavin (14 juli 1743 - 20 juli 1816)
De Amerikaanse schrijver, scenarioschrijver en regisseur Arthur Laurents is geboren in New York op 14 Juli 1918. Zie ook mijn blog van 14 juli 2007 en ook mijn blog van 14 juli 2009.
Uit: Mainly on Directing: Gypsy, West Side Story, and Other Musicals
"With Tyne Daly in the 1989 revival of Gypsy, the defining moment between star and director happened, not in her dressing room, but in the rehearsal room. From the first day of rehearsal, it was apparent she and I were headed for that Showdown at the OK Corral.
I liked her from our first meeting, which was at her audition on the stage of the Imperial Theatre. She had an irresistible smile, a lust for life in the theatre-and great legs. I was surprised how well she sang; the timbre of her voice was oddly similar to Ethel's. This Rose could be sexual, a motor I could use to drive the whole production. From what I had seen of her work, I assumed she was a good actress-perhaps a questionable assumption, since I'd only seen her on TV. She'd begun in the theatre, though, and came from a theatrical family. As it turned out, my assumption was justified: she was a very good actress-a stubborn one, but a damn good one.
She arrived for rehearsal with her beamish smile and armed: she called me "Mr. Laurents." While she didn't overtly question any direction I gave her, there was always the slightly raised eyebrow, the polite question, the little grin that came and went like a sudden threatening cloud on the beach. Unexpressed challenge was always polluting the air, filling the rehearsal hall; the whole company was waiting for the gas to catch fire and explode. Which it did, when we came to the last scene of the first act, where Rose reads June's letter of defection."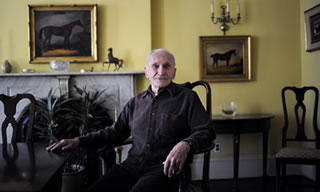 Arthur Laurents (New York, 14 juli 1918)
Zie voor nog meer schrijvers van de 14e juli ook
mijn vorige blog van vandaag.
14-07-2010 om 20:10 geschreven door Romenu


Owen Wister, Béatrix Beck, Willard Motley, Kerstin Preiwuß, Rainer Stolz
De Amerikaanse schrijver Owen Wister werd geboren op 14 juli 1860 in Germantown, Pennsylvania. Zie ook mijn blog van 14 juli 2007 en ook mijn blog van 14 juli 2009.
Uit: The Virginian
"Sometimes the pony took a turn alone; next he had slid in a flash among his brothers, and the whole of them like a school of playful fish whipped round the corral, kicking up the fine dust, and (I take it) roaring with laughter. Through the window-glass of our Pullman2 the thud of their mischievous hoofsreached us, and the strong, humorous curses of the cow-boys. Then for the first time I noticed a man who sat on the high gate of the corral, looking on. For he now climbed down with the undulations of a tiger, smooth and easy, as if his muscles flowed beneath his skin. The others had all visibly whirled the rope, some of them even shoulder high. I did not see his arm lift or move. He appeared to hold the rope down low, by his leg. But like a sudden snake I saw the noose go out its length and fall true; and the thing was done. As the captured pony walked in with a sweet, church-door expression, our train moved slowly on to the station, and a passenger remarked, "That man knows his business."
But the passenger's dissertation upon roping I was obliged to lose, for Medicine Bow was my station. I bade my fellow-travellers good-by, and descended, a stranger, into the great cattle land. And here in less than ten minutes I learned news which made me feel a stranger indeed.
My baggage was lost; it had not come on my train; it was adrift somewhere back in the two thousand miles that lay behind me. And by way of comfort, the baggage-man remarked that passengers often got astray from their trunks, but the trunks mostly found them after a while. Having offered me this encouragement, he turned whistling to his affairs and left me planted in the baggage-room at Medicine Bow. I stood deserted among crates and boxes, blankly holding my check, furious and forlorn. I stared out through the door at the sky and the plains; but I did not see the antelope shining among the sage-brush, nor the great sunset light of Wyoming."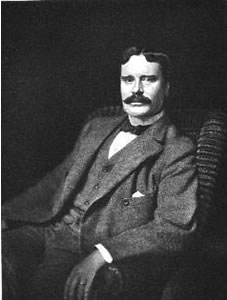 Owen Wister (14 juli 1860 – 21 juli 1938)
De Franse schrijfster van Belgische origine Béatrix Beck werd geboren in Villars-sur-Ollon op 14 juli 1914. Zie ook mijn blog van 14 juli 2009.
Uit: Léon Morin, prêtre.
"Monsieur l'abbé, je voudrais vous dire quelque chose, articulai-je avec difficulté. Il leva vers moi des yeux attentifs. - Voilà. Je suis flambée. - Vous êtes flambée ? - Oui. Je me convertis. Je suis à vos ordres. Morin parut consterné... - Vous êtes peut-être un peu trop fatiguée, ou sous-alimentée, ces temps-ci. - Non, je ne suis pas fatiguée, et on vient de toucher des pommes de terre... - Elle est complètement braque, cette fille, murmura Morin."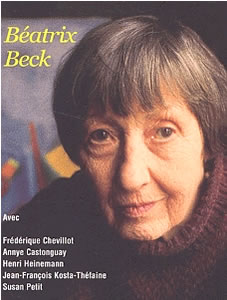 Béatrix Beck (14 juli 1914 - 30 november 2008)
Zie voor onderstaande schrijver ook mijn blog van 14 juli 2009.
De Amerikaanse schrijver Willard Frances Motley werd geboren op 14 juli 1909 in Chicago.

Onafhankelijk van geboortedata:
De Duitse dichteres en schrijfster Kerstin Preiwuß werd geboren in 1980 in Lübz en groeide op in Plau am See en Rostock. Zie ook mijn blog van 14 juli 2009.
Uit: Wohin ich in Wahrheit hingehöre
"Während eines einjährigen Studienaufenthaltes in Aix-en-Provence, Südfrankreich, trat mir ein Reiseziel vor Augen, das legte mir ein der aufgehenden Sonne näheres Land als Naturgesetz dar:
west-östlich
um mich herum die luft ist ein fanal:
du lebst im gesegneten land, sagt sie
wie sie mich anbläst in ihrer größe,
ich finde kein leben darin,
ich atmete gerne woanders auf
Was auch bedeuten mag, jene Zeit im gelobten Sonnenland war derart sättigend, dass ich mich auf die Suche begab nach dem, was wieder hungrig macht. Die Provence trägt ein schönes Licht von Januar bis März, im übrigen ist sie eine alte Frau, grell geschminkt läuft diese über ihren Steg und weiß nicht mehr, welcher Touristenführer sie am schönsten macht. Bei einem derartigen Sonnenschein bohrte so allerlei Nagegetier seinen Hunger in mich hinein. Warum ich so selbstverständlich beobachtete, was sich dort Leben nennt, wollte ich wissen, das führte unweigerlich zu jener Frage, woher einer kommt, der (noch) so sieht. Ich bin geboren in einem Land DDR, das ist nicht mehr, obwohl mir doch alles erhalten blieb an ihm."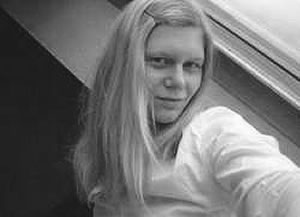 Kerstin Preiwuß (Lübz, 1980)
De Duitse dichter en schrijver Rainer Stolz werd geboren in hamburg in 1966. Hij woont nu in Berlijn. Hij publiceerde in diverse tijdschriften en bloemlezingen. Ook werden aan hem verschillende werkbeurzen toegekend. In 2007 verscheen zijn dichtbundel Während mich die Stadt erfindet.
Strandstück
Hinter uns singt das Geländer.
Es sucht den Ton des Windes
zu halten – gibt es also
noch Wetterharfen. Du
raffst dein Kleid und watest
lachend durch den Priel – es gibt
sogar noch Nixen. Ich
vertiefe mich in die Schönheit
von Totholz, besetzt
mit Flechten. Der Flugsand
umspielt mir die Knöchel,
die Fesseln.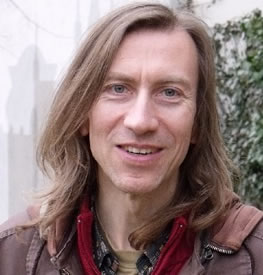 Rainer Stolz (Hamburg, 1966)


14-07-2010 om 19:48 geschreven door Romenu

13-07-2010

Isaak Babel, Wole Soyinka, Scott Symons, Claire Beyer, John Clare
De Russische schrijver Isaak Emmanuïlovitsj Babel werd geboren in Odessa op 13 juli 1894. Zie ook mijn blog van 13 juli 2006 en ook mijn blog van 13 juli 2007 en ook mijn blog van 13 juli 2008.
Uit: Savage Shorthand: The Life and Death of Isaac Babel (Biografie door Jerome Charyn)
"In 1955, lionel trilling published a dazzling introduction to the collected stories of Isaac Babel, a writer whod become a ghost in his own country, his books removed from libraries, his name scratched out of encyclopedias, as if hed never existed. Babel had written the first masterpiece of the Russian Revolution, Red Cavalry, a cycle of stories about Cossack horse soldiers fighting against the Poles in a brutal and bloody campaign; these stories had the "architecture" and complexity of a novel, a Cubist novel built on a wild geometry where the missing pieces were an essential part of the puzzle. Babel was idolized and attacked for the same reason: rather than celebrate the Revolution, he galloped across it with a cavalrymans panache. He was the one Soviet writer who was read abroad. That made him an infidel in the Partys eyes. And he had to walk a curious tightrope for the rest of his liferevere the Revolution and write a prickly, personal prose that was like a time bomb to the Revolutions dull, pragmatic songs.
Babel fell into silence, wandered the Soviet Union; in the few photographs we have of him, he looks like a man wearing the mask of a grocery clerk. The rebellious writer had to be hidden at all cost. And so Babel became the jovial pal of the proletariat, whod rather talk with jockeys and whores than with a fellow writer. Whereas hed talked about literature day and night with his first wife, Zhenya, while he was with her in Batum, would read his stories to her until they were burnt into her heart and she could recite them twenty years later, he wouldnt even show his manuscripts to his second wife, Antonina. He was practicing to become a man of the people who hung out at a stud farm, but hed used up his own interior space. He was one of the voiceless men"Ten steps away no one hears our speeches"in Osip Mandelstams poem about Stalin, a poem that got Mandelstam arrested, exiled, and killed. Babel never attacked the Kremlins "mountaineer" with "cockroach whiskers." Stalin was one of his readers, but that couldnt save him."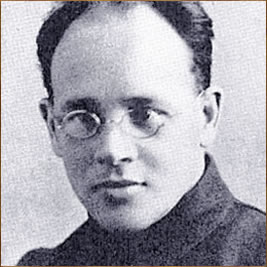 Isaak Babel (13 juli 1894 – 27 januari 1940)
De Nigeriaanse dichter, schrijver en voorvechter van democratie Akinwande Oluwole "Wole" Soyinka werd geboren op 13 juli 1934 in Abeokuta. Zie ook mijn blog van 13 juli 2007 en ook mijn blog van 13 juli 2008.
Uit: The Years of Childhood
"Mr Olagbaju's bachelor house behind the school became a second lunch-hour home. His favourite food appeared to be the pounded yam, iyan, at which I soon became his keen accomplice. Through the same iyan, I made my first close school friend, Osiki, simply by discovering that he was an even more ardent lover of the pounded yam than either Mr Olagbaju or I. It seemed a simple matter of course that I should take him home or to Mr Olagbaju's whenever the meal was iyan; moreover, Mr Olagbaju was also teaching me to play ayo, and this required a partner to play with. It was with some surprise that I heard my mother remark:
'This one is going to be like his father. He brings home friends at meal-times without any notice.'
I saw nothing to remark in it at all; it was the most natural thing in the world to bring a friend home at his favourite meal-time. So Osiki became an inseparable companion and a regular feature of the house, especially on iyan days. One of the house helps composed a song on him:
Osiki oko oniyan
A ti nwa e, a ko ri e
which she began singing as soon as we appeared, hand in hand, on the path leading from the school. But the pounded yam was also to provide the first test of our friendship."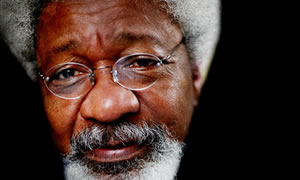 Wole Soyinka (Abeokuta, 13 juli 1934)
De Duitse schrijfster Rebecca Salentin werd geboren op 13 juli 1979 in Eschweiler. Nog voor haar eindexamen aan het gymnasium werd zij moeder. Zij verbleef voor kortere of langere tijd in Nigeria, Canada, Israël en Nieuwzeeland. Zij werkte als redactie-assistente voor Edit - Papier für neue Texte schreef recensies voor de Leipzig-Almanach, en werkte mee aan diverse tijdschriften.
Uit: Geschichten aus der Oberpfalz
Künstlerpech

Da war der Künstler, ein Zugezogener. Der hat sich den ganzen Garten zugestellt, mit so ein paar seltsamen Figuren. Sachen hat der gebaut, der Künstler! Aus Bratpfannen, Stühlen, Fahrrädern und Blechdosen. Lauter unbrauchbares Zeug, das er auch noch bunt angemalt hat. Und gesoffen hat er, wie ein Wilder. Ja, bis er dann eines nachts auf dem Heimweg drei Burschen mit seinem Mofa totgefahren hat. War mal wieder so betrunken, dass er nicht mehr wußte, wo er langfährt, und Licht hat er auch keins gehabt. Die Jungs kamen grad' vom Star in ihrem Opel, wollten dem Künstler ausweichen und sind am Baum gelandet. Danach hat er nichts mehr gebaut. Der Garten ist verwildert, die paar komischen Gestalten waren schon ganz zugewachsen. Auf seinen Prozeß hat er gewartet, der Künstler. Mit dem Mofa ist er nicht mehr gefahren und getrunken hat er auch nicht mehr. Bis auf ein einziges Mal, und dass auch nur, um sich dann selbst totzufahren.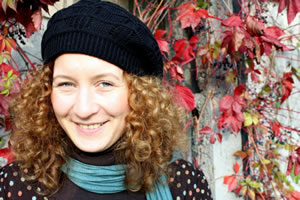 Rebecca Salentin (Eschweiler, 13 juli 1979)
De Canadese schrijver Scott Symons werd geboren op 13 juli 1933 in Toronto.
Uit: Place d'Armes
"A son with one of them. Juniper vision. Age 17? He has the felinity of youth - but already over that imposes the same kind of jerked electronically controlled order that entirely governed the lady of the choirmistress. His brain keeps sending out messages to his body. Do this. Do that. Don't do that. And his body conforms correctly, but always a split second after the order, so that there is that accusative slight divergence . . . Mind over matter it is called. Or intellect over sensibility. The beginning of the long slow death."
(...)
"Oh - how difficult to write all this . . . each word a brand seeming the flesh. Impossible to write it, for we who have never said us. . . . So much easier to be a Jew, a member of that fraternity of exiles, whose only redemption lives in the magnificent written plaint - in a whole North American literature culminating in Bellow, and, in Canada, in Richler and Layton and Cohen. I don't lessen their achievement . . . but they were born into a culture of expostulation! They were born with right to permanent exile. But what of the goddamn Legitimist, Establishment, Hereditary, Infeodated, Loyalist, Christian Canadian Tory? For him to speak his mind . . .requires a Counter-Revolution at least. And - worse (or better!) - for him to bespeak his sensibility requires at least a nervous breakdown!"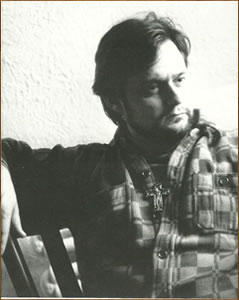 Scott Symons (13 juli 1933 - 23 februari 2009)
De Duitse schrijfster Claire Beyer werd geboren op 13 juli 1947 in Blaichach in de Oberallgäu.
Uit: Remis
"Einer kann ohne Wurzeln leben, sagt Friedrich. Ich schon, denkt Philipp, sagt es aber nicht. Schließlich haben seine Frau Kira und er gerade den Schlüssel für das Haus in Südfrankreich bekommen. Es ist Friedrichs und Margaretes Haus, steht mit dem Rücken zum Berg und weit entfernt vom Meer. Verborgen in einem Tal der Pyrenäen. Auch Margarete verbirgt sich. Weinend sitzt sie in ihrem Zimmer am Fenster. Greta, liebe Greta, ruft sie, steh auf. Der Wächter hat das Land verlassen. Ich brauche deine Augen für die schwarzen Nächte der Vergangenheit und deine Lieder für die Tage der Löwen.
Vom Briefkasten bis zur Wohnungstür sind es neunundvierzig Stufen und bis sie dort angelangt ist, hat Kira die Titelseite der Tageszeitung gelesen, Bankauszüge geöffnet oder Abrechnungen der Energiegesellschaft überflogen. Andere Briefe klemmt sie unter den Arm, aber die sind selten. Für Post solcher Art braucht sie Zeit und, wenn möglich, eine Tasse Tee und einen aufgeräumten Schreibtisch. Am Tag vor ihrer Abreise in die Ferien lag ein handschriftlich adressiertes Kuvert im Briefkasten. Es sah wertvoll aus zwischen all den bunten Prospekten und Werbebriefen.
Kira brühte Tee auf, räumte die Mitte der Schreibtischauflage frei und griff nach dem Brieföffner mit den orientalischen Ornamenten. Sie schob ihn sacht in die kleine, nicht gummierte Lücke und zog den Öffner vorsichtig hoch und längs, das Kuvert sollte nicht zerreißen. Auf der Rückseite fehlte der Absender. Erst jetzt las sie gründlicher, sah, der Brief war an ihren Mann gerichtet."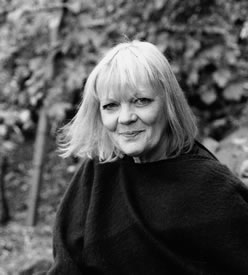 Claire Beyer (Blaichach, 13 juli 1947)
De Engelse dichter John Clare werd geboren op 13 juli 1793 in Helpston, Northamptonshire. Zie ook mijn blog van 13 juli 2007 en ook mijn blog van 13 juli 2008.
Bonny Lassie O!
O the evening's for the fair, bonny lassie O!
To meet the cooler air and walk an angel there,
With the dark dishevelled hair,
Bonny lassie O!
The bloom's on the brere, bonny lassie O!
Oak apples on the tree; and wilt thou gang to see
The shed I've made for thee,
Bonny lassie O!
Tis agen the running brook, bonny lassie O!
In a grassy nook hard by, with a little patch of sky,
And a bush to keep us dry,
Bonny lassie O!
There's the daisy all the year, bonny lassie O!
There's the king-cup bright as gold, and the speedwell never cold,
And the arum leaves unrolled,
Bonny lassie O!
O meet me at the shed, bonny lassie O!
With a woodbine peeping in, and the roses like thy skin
Blushing, thy praise to win,
Bonny lassie O!
I will meet thee there at e'en, bonny lassie O!
When the bee sips in the bean, and grey willow branches lean,
And the moonbeam looks between,
Bonny lassie O!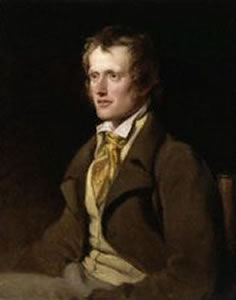 John Clare (13 juli 1793 – 19 mei 1864)
Portret door William Hilton
Zie voor nog meer schrijvers van de 13e juli ook
mijn vorige blog van vandaag.
13-07-2010 om 20:00 geschreven door Romenu


Julius Caesar, Gustav Freytag, Wilhelm Wackenroder, Adam Scharrer, Silvio Pfeuffer
De Romeinse staatsman, generaal en schrijver Gaius Julius Caesar werd geboren in Rome op 13 juli ± 100 v. Chr. Zie ook mijn blog van 13 juli 2007 en ook mijn blog van 13 juli 2008.
Uit: De Bello Gallico. Liber V.
"Er waren in dat legioen twee heldhaftige Centuriones die de graad van Primipilus bijna bereikt hadden: Titus Pullo en Lucius Vorenus. Zij hadden voortdurend ruzie met elkaar om te weten wie van beide de voorkeur verdiende en al hun dienstjaren betwistten zij elkander de bevordering met de vinnigste naijver. Terwijl men zeer hardnekkig bij de verschansingen streed, zei Pullo, één van beiden: "Wat aarzelt gij, Vorenus Op welke gelegenheid wacht gij toch om uw dapperheid te bewijzen? Deze dag zal ons geschil beslechten." Na deze woorden treedt hij buiten de verschansing en stormt los op de groep vijanden die hem het dichtst toeschijnt. Doch ook Vorenus blijft niet binnen de wal: Beducht voor algemene kritiek volgt hij hem op de voet Op korte afstand werpt Pullo zijn speer naar de vijanden en doorboort er één die de hoop verlaat en vooruitloopt. Deze is dodelijk getroffen en de vijanden beschermen hem met hun schilden. Allen tezamen werpen zij hun spiesen naar Pullo en maken het hem onmogelijk nog één stap vooruit te doen. Zijn schild wordt doorboord en een kleine spies blijft in zijn draagriem steken. Door dit toeval verschuift zijn schede, hij slaagt niet in zijn poging om met de rechterhand het zwaard te trekken en de vijanden onmringen de weerloze. Vorenus, hoewel zijn mededinger, snelt toe en komt hem te hulp in het gevaar. De ganse menigte wendt zich af van Pullo, die zij gedood waant door de spies, en keert zich tegen Vorenus. Deze strijdt met het zwaard in de vuist, doodt er één, drijft de anderen wat achteruit; terwijl hij er wat al te onstuimig op los gaat, wordt hij in een put gedrongen en stort neer. Op zijn beurt ingesloten, wordt hij geholpen door Pullo en, na verscheidene vijanden te hebben gedood, keren beiden ongedeerd en met roem overladen naar het kamp terug. Zo dreef het lot zijn spel met beiden in hun wedijver en in het gevecht, dat zij elkaar trots hun onderlinge naijver, hielpen en het leven redden en dat men niet kon uitmaken wie van beiden de voorkeur scheen te verdienen om zijn dapperheid."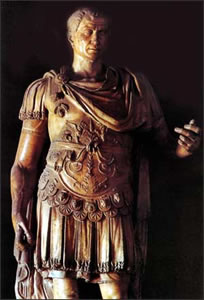 Julius Caesar (13 juli ± 100 v. Chr. - 15 maart 44 v. Chr.)
De Duitse schrijver en journalist Gustav Freytag werd geboren op 13 juli 1816 in Kreuzburg. Zie ook mijn blog van 13 juli 2006 en ook mijn blog van 13 juli 2008.
Uit: Marcus König
« Im Preußenlande ging die Herrschaft des kalten Winters zu Ende. Noch lastete auf Flur und Wald der Schnee und über dem Wasser der Weichsel starrte geborsten und in riesige Schollen zusammengeschoben die Eisdecke. Aber ein lauer Westwind, der erste Vorbote des Frühlings, hatte zur Fastnacht mit neuem flockigem Weiß die mißfarbige Landschaft überzogen. Der leichte Flaum der Wolken deckte die kahlen Stellen der Heide, welche der Nordsturm gefegt, er verbarg die Fährten der Wölfe und die Stapfen der Raubvögel, die Gleise der Schlitten und die braunen Steige, welche der Fuß des Menschen gedrückt hatte. Jedes Turmdach und jeder Vorsprung der Häuser, die Kiefer im Walde und der Wacholder am Moor waren geschmückt mit glitzernden Kappen.
Am Ufer des Stromes lagen die Altstadt und Neustadt, welche den Namen Thorn führten und einem Rate gehorchten, noch durch Mauern voneinander geschieden und durch Tore, welche in der Nacht verschlossen wurden; nach außen aber gegen die Landschaft eine einige Burg mit vielen stolzen Türmen, auf drei Seiten von einem breiten Graben umgeben; an der vierten wälzte sich unter der Eisdecke das wilde Weichselwasser. Ungern ertrug es die lange Brücke, welche die Bürger erst vor kurzem gezimmert hatten, damit ihnen der Verkehr nach Polen bequemer sei."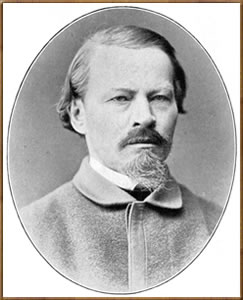 Gustav Freytag (13 juli 1816 - 30 april 1895)
De Duitse schrijver Wilhelm Wackenroder werd geboren in Berlijn op 13 juli 1773. Zie ook mijn blog van 13 juli 2007 en ook mijn blog van 13 juli 2008.
Uit: Ein wunderbares morgenländisches Märchen von einem nackten Heiligen
"Das Morgenland ist die Heimat alles Wunderbaren, in dem Altertume und der Kindheit der dortigen Meinungen findet man auch höchst seltsame Winke und Rätsel, die immer noch dem Verstande, der sich für klüger hält, aufgegeben werden. So wohnen dort in den Einöden oft seltsame Wesen, die wir wahnsinnig nennen, die aber dort als übernatürliche Wesen verehrt werden. Der orientalische Geist betrachtet diese nackten Heiligen als die wunderlichen Behältnisse eines höhern Genius, der aus dem Reiche des Firmaments sich in eine menschliche Gestalt verirrt hat, und sich nun nicht nach Menschenweise zu gebärden weiß. Auch sind ja alle Dinge in der Welt so oder anders, nachdem wir sie so oder anders betrachten; der Verstand des Menschen ist eine Wundertinktur, durch deren Berührung alles, was existiert, nach unserm Gefallen verwandelt wird.
So wohnte einer dieser nackten Heiligen in einer abgelegenen Felsenhöhle, der ein kleiner Fluß vorüberströmte. Niemand konnte sagen, wie er dorthin gekommen, seit einigen Jahren war er dort bemerkt, eine Karawane hatte ihn zuerst entdeckt, und seitdem geschahen häufige Wallfahrten nach seiner einsamen Wohnung.
Dieses wunderliche Geschöpf hatte in seinem Aufenthalte Tag und Nacht keine Ruhe, ihm dünkte immer, er höre unaufhörlich in seinen Ohren das Rad der Zeit seinen sausenden Umschwung nehmen. Er konnte vor dem Getöse nichts tun, nichts vornehmen, die gewaltige Angst, die ihn in immerwährender Arbeit anstrengte, verhinderte ihn, irgend etwas zu sehn und zu hören, als wie sich mit Brausen, mit gewaltigem Sturmwindssausen das fürchterliche Rad drehte und wieder drehte, das bis an die Sterne und hinüber reichte."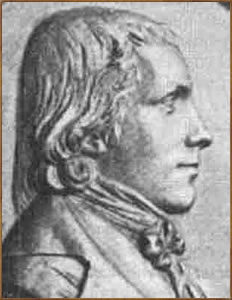 Wilhelm Wackenroder (13 juli 1773 – 13 december 1798)
De Duitse schrijver Adam Scharrer werd geboren op 13 juli 1889 in Kleinschwarzenlohe (Mittelfranken). Zie ook mijn blog van 13 juli 2007.
Uit: Aus der Art geschlagen
"Nebel sammelt sich schon über dem Weiher. Die Rinderherde blökt in den Abend, drängt nach den Ställen. Der Hirt wartet auf seine Frau, die, hastig tappelnd, den Wiesenweg heraufkommt. "Kommst halt gar so spät, Bärbel", begrüßt er sie. Nun, da sie vor ihm steht, schwanger, erschöpft, so müde, klingt Teilnahme aus seiner Frage. "Es fällt mir halt schon recht schwer, Franz. Ich hab' den Schubkarren mit den Rüben bald net mehr heim'bracht. Das Kreuz, das Bücken." Sie sagt das wie bedauernd, atmet schwer, setzt sich auf einen Baumstumpf."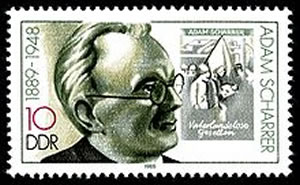 Adam Scharrer (13 juli 1889 – 2 maart 1948)

Onafhankelijk van geboortedata:
De Duitse dichter Silvio Pfeuffer werd geboren in Suhl in 1969.
enklaven

als es auf die kompromisse nicht mehr ankam
weil jeder sie einzugehen bereit war
die taschenklappen schlugen durch in den herzen
viele kamen mit dem gehen und bleiben nicht mehr nach

taxis transportierten großes konservatives erzählkino
durch die knochenbälkchen der stadt
in jedem winkel reklamierte man es für sich
es war wie eine schmierinfektion

vieles traf zu, was wir nie geleugnet hätten
jeder beeilte sich, um auch nur
neid und blöße wieder zu empfinden
die meisten rutschten in einem falschgelenk hin und her

wenige glaubten sich von grundauf neu
die straßen gingen ihnen aus
und niemand musste mehr tun, was er ihnen nie getan hätte
wir stellten ihnen nach bis in den morgen

die stadt bekam ein krankhaft vergrößertes herz
schluckte an den gesinnungen
von zellulosehandtüchern verstopften nasszellen
reinigungskräfte wischen sie aus zwischen vier und sechs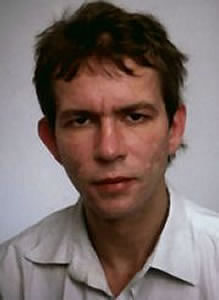 Silvio Pfeuffer (Suhl, 1969)
13-07-2010 om 19:49 geschreven door Romenu

12-07-2010

Pablo Neruda, Carla Bogaards, Stefan George, Driek van Wissen, Peter Edel
De Chileense dichter Pablo Neruda (eig. Ricardo Eliecer Neftalí Reyes Basoalto) werd geboren in Parral op 12 juli 1904. Zie ook mijn blog van 12 juli 2007 en ook mijn blog van 12 juli 2008.
Mocht je me vergeten


Mocht je me vergeten
wil ik dat
je één ding weet:
Als ik kijk naar de kristalmaan,
de rode tak van trage herfst
bij mijn raam,
als ik, bij het vuur gezeten,
de ongrijpbare as neem
of rimpelig lijf van brandhout,
weet je,
dat alles mij tot jou voert,
alsof alles wat bestaat,
geuren, licht, metalen,
scheepjes zijn die varen
naar jouw eilanden
die me verwachten.
Welnu dan,
als beetje bij beetje
jouw liefde voor mij minder wordt,
zal beetje bij beetje
mijn liefde voor jou minder worden.
Als je me plotseling vergeet,
zoek me niet,
want ik zal je reeds vergeten zijn.
Als je de wind van vlaggen
die door mijn leven waait
waanzinnig en lang vindt,
en je besluit
me aan de oever te laten
van het hart waarin ik wortel
bedenk
dat op die dag, op dat uur,
ik mijn armen op zal heffen,
dat mijn wortels naar buiten komen
om andere grond te zoeken.
Maar als je dag na dag,
uur na uur, voelt
- onverzoenlijk lief -
dat je voor mij bestemd bent,
als, dag na dag, een bloem
aan je lippen ontstijgt
om mij te zoeken,
ach dan, allerliefste,
komt dat vuur weer in mij op,
in mij blust niets
of wordt vergeten,
mijn liefde voedt zich
aan jouw liefde:
zolang je leeft
zal mijn liefde
in jouw armen zijn
zonder mijn armen
te verlaten.
Sonnet XVII
Ik bemin je niet als was je een roos van zout, topaas,
of een pijl van anjers die het vuur voortstuwen.
Ik bemin je zoals men houdt van zekere donkere zaken,
heimelijk, tussen de schaduw en de ziel.
Ik bemin je als de plant die niet bloesemt maar
het licht van de bloemen leidt, verborgen, in zich,
en dankzij jouw liefde leeft de krappe geur die
uit de aarde stijgt duister in mijn lijf.
Ik bemin je zonder te weten hoe, of wanneer, of waarvan.
Ik bemin je onmiddellijk zonder problemen of trots.
Ik bemin je zo omdat ik het op geen andere manier kan
Behalve op deze wijze die ik niet ben, noch jij,
zo dicht dat je hand op mijn borst de mijne is,
zo dicht dat jouw ogen zich sluiten met mijn droom.
Vertaald door Catharina Blaauwendraad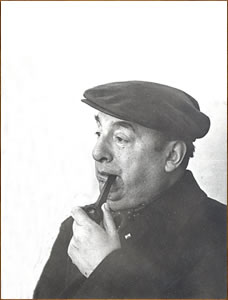 Pablo Neruda (12 juli 1904 – 23 september 1973)
De Nederlandse dichteres en schrijfster Carla Bogaards werd geboren in Voorburg op 12 juli 1947. Zie ook mijn blog van 12 juli 2007 en ook mijn blog van 12 juli 2008.
God weet dat ik de ganzen hoor overvliegen
God weet dat ik de ganzen hoor overvliegen, dat is de onontkoombaarheid
van de herfst de seizoenen van het leven verwijt het god niet alsjeblieft iedereen
heeft een grote mond over die onontkoombaarheid, alsof je leven een wagentje is
dat wordt voortgetrokken over het schelpenpad door een ezeltje, echter en dat is essentieel,
op de bok zit het Leven naast hem de Dood ze bekvechten een beetje wanneer het ezeltje
zijn vijgen als een paardje laat vallen moet het Leven schaterlachen, komische anekdote

het leidt tot niets, eten, drinken schijten en doodgaan zelfs de hond wordt oud
ademt zwaar en piepend maar het kind is jong hij slaat geen acht op het timide roepen
van de overvliegende ganzen hun trektocht naar het zuiden, dezelfde zinloosheid als ons trekken van hot naar her, liefdes steden huizen, het kind hoort hoe de korenaar groeit het visje ademt en verdwaalt, we weten nog niet dat god luistert naar de ganzen, net als wij, ik wist bijvoorbeeld vroeger niet dat wat god begrijpt zijn latente bewogenheid mijn twijfel

hierover uitspreken is net zoiets als de holle stengel van de amaryllis knakken met
twee handen noch wist ik dat ik leefde zonder het ooit te hebben gewenst om te leven
o wenst een kind het wel kent hij daarom het hemelrijk, zelfs wanneer zon of maan verscholen gaan achter mist en nevels, kent hij het nieuwe kind dat groeit in de buik van zijn moeder, het eerstgeboren kind luistert nog niet naar overvliegende ganzen ik schreef toch al dat de ezel over hem moest waken als hij slaapt, de nacht moest zijn liefdesnacht voor zijn ouders, de ezel wordt geboren het kind te bewaken of omdat god het wenste, of omdat de ezel bezield is.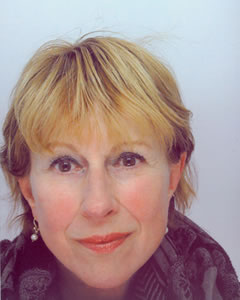 Carla Bogaards (Voorburg, 12 juli 1947)
De Duitse dichter en schrijver Stefan George werd geboren op 12 juli 1868 in Büdesheim. Zie ook mijn blog van 13 juli 2006. en ook mijn blog van 12 juli 2007 en ook mijn blog van 12 juli 2008.
Da waren trümmer nicht...
Da waren trümmer nicht noch scherben
Da war kein abgrund war kein grab
Da war kein sehnen war kein werben:
Wo eine stunde alles gab.
Von tausend blüten war ein quillen
Im purpurlicht der zauberei.
Des vogelsangs unbändig schrillen
Durchbrach des frühlings erster schrei.
Das war ein stürzen ohne zäume
Ein rasen das kein arm beengt –
Ein öffnen neuer duftiger räume
Ein rausch der alle sinne mengt.
Es lacht in dem steigenden Jahr dir
Es lacht in dem steigenden Jahr dir
Der Duft aus dem Garten noch leis,
Flicht in das flatternde Haar dir
Eppich und Ehrenpreis.
Die wehende Saat ist wie Gold noch,
Vielleicht nicht so hoch mehr und reich.
Rosen begrüßen dich hold noch,
Ward auch ihr Glanz etwas bleich.
Verschweigen wir, was uns verwehrt ist,
Geloben wir, glücklich zu sein,
Wenn auch nicht mehr uns beschert6 ist,
Als noch ein Rundgang zu zwein.
Wir schreiten auf und ab im reichen flitter
Wir schreiten auf und ab im reichen flitter
Des buchenganges1 beinah bis zum tore
Und sehen aussen in dem feld vom gitter
Den mandelbaum zum zweitenmal im flore.
Wir suchen nach den schattenfreien bänken
Dort wo uns niemals fremde stimmen scheuchten •
In träumen unsre arme sich verschränken •
Wir laben uns am langen milden leuchten
Wir fühlen dankbar wie zu leisem brausen
Von wipfeln strahlenspuren auf uns tropfen
Und blicken nur und horchen wenn in pausen
Die reifen früchte an den boden klopfen.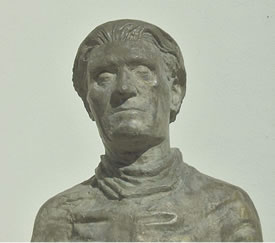 Stefan George (12 juli 1868 – 4 december 1933)
Monument in Bingen am Rhein
De Nederlandse dichter Driek van Wissen werd geboren in Groningen op12 juli 1943. Zie ook mijn blog van 12 juli 2007 en ook mijn blog van 12 juli 2008 en ook mijn blog van 21 mei 2010.
Zeeslag
Terwijl het strand, veroverd door de eb,
natuurlijk door de vloed herwonnen wordt
en allengs tot de helft wordt ingekort
ervaar ik weer wat ik ervaren heb:
een kleine jongen ben ik met een schep,
hernekkig vechtend voor een wankel fort
totdat het weldra toch is ingestort -
de zee geeft op het laatst de volle mep;
een klap, die onafwendbaar komen moet,
maar toch, bij elke aanval van het water
verweer ik, driftig scheppend, mij fanater
en weet ik niet van wijken voor de vloed.
Ook nu, een half bestaan of meer al later,
geeft mij de wanhoop dikwijls nieuwe moed.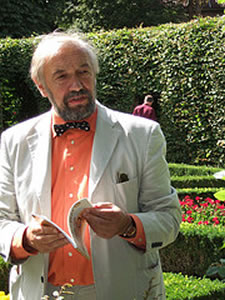 Driek van Wissen (12 juli 1943 – 21 mei 2010)
De Duitse schrijver en graficus Peter Edel (eig. Peter Hirschweh) werd geboren op 12 juli 1921 in Berlijn.
Uit: Wenn es ans Leben geht
"Wenn Worte wie Blitze treffen können – diese taten es. Groß und größer wuchsen sie vor mir auf, als stünden sie nicht wie alle übrigen kleingedruckt in gotischen Lettern da, sondern riesenhaft gezackt und abgehoben ... Und schrieb und schrieb an weißer Wand Buchstaben von Feuer, und schrieb und schwand ... Jählings aufzuckendes Bild: Menetekel im Königssaal des Belsazar.
[...]
Mich mit Gewalt aufrecht haltend, vor kurzem noch endgültigem Zusammenbruch nahe, stand ich erneut vor einem Peiniger, der aus dem Aktenvermerk in seiner Liste ersehen konnte, was diese "Figur" sich erdreistet hatte, in welche Kategorie sie einzustufen sei; klar, daß so was den fälligen Rest erhalten mußte mittels einer kleinen Ex­tradressur, bloß so zum Exempel. [...]
"Was bist du?" fragte er bedrohlich sanft. Und es ge­nügte nicht die eingedrillte, stets geforderte, stets gegebene Antwort: Geltungsjude. Es mußte heißen: Ein Verbrecher bin ich.
"Verbrecher!" stöhnte ich, von einem Bauchtritt niedergeworfen.
"Jawoll!" kam's zurück. "Verbrecher, Saujud, Bolschewikenhund! Was bist du?"
Es genügte nicht. Immer rascher, in gräßlichem Stakkato hörte ich dies unaufhörliche "Was bist du?" über mir, vor mir, neben mir.
"Nationalität?"
"Deutsch", röchelte ich nur noch.
Er trampelte mir die Stiefel in den Leib, riß mich hoch. Brüllte: "Du? Ein Deutscher? Hast wohl schon vergessen, was du bist?! Na, was?"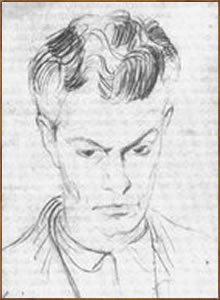 Peter Edel (12 juli 1921 – 7 mei 1983)
Getekend in Sachsenhausen door medegevangene Leo Haas
De Poolse schrijver, schilder en graficus Bruno Schulz werd geboren op12 juli 1892 in Drohobycz, in Galicië. Zie ook mijn blog van 12 juli 2007..
Uit:
The Cinnamon Shops
(Vertaald door
John Curran Davis)
"IN JULY, my father went to take the waters, and he left me, with Mother and my older brother, at the mercy of the summer days, glowing white and stunning. Stupefied by the light, we leafed through the great book of those holidays, in which every page was ablaze with splendour, and had, deep down, a sickly sweet pulp of golden pears.
Adela returned on luminous mornings, like Pomona from the fire of the enkindled day, tipping from her basket the colourful beauty of the sun — glistening wild cherries, full of water under their transparent skins; mysterious black cherries with an aroma that surpassed what would be realised in their taste; and apricots, the core of the long afternoons lying in their golden pulp. And alongside that pure poetry of fruit she unloaded slices of meat and a keyboard of calf ribs, swollen with energy and goodness, and algae of vegetables that called to mind slaughtered octopus and jellyfish — the raw material of dinner, its flavours still unformed and sterile, dinner's vegetative and telluric ingredients with their wild, fresh from the field aroma.
Through a dark apartment on the first floor of a tenement on the market square, every day of that whole great summer, there passed: the silence of shimmering veins of air; squares of radiance dreaming their fervid dreams on the floor; a barrel organ melody struck from the deepest golden vein of the day; and two or three measures of a refrain played over and over again on a grand piano somewhere, swooning in the sunshine on the white pavements, lost in the fire of the deep day. Her housework done, Adela threw a shadow over the rooms, drawing down the linen blinds. The colours then fell an octave deeper; the parlour filled up with darkness as if plunged into the luminosity of the deep sea — still dimly reflected in mirrors of green — while all the torrid heat of the day went on breathing on the blinds, swaying gently to the reveries of the midday hour."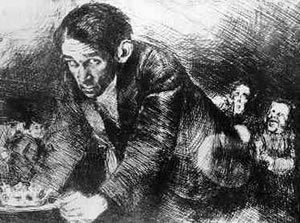 Bruno Schulz (12 juli 1892 - 19 november 1942)
Zelfportret


Zie voor nog meer schrijvers van de 12e juli ook

mijn vorige blog van vandaag.
12-07-2010 om 20:07 geschreven door Romenu


| | |
| --- | --- |
| | |



Inhoud blog


| | |
| --- | --- |
| | Christine Otten, Inez van Dullemen, Frank Westerman, Timo Berger, Hadjar Benmiloud, Nico Scheepmaker, José Carlos Somoza, Peter Härtling, Bert Leston Taylor |
| | Daniël Dee, Lize Spit, Frank Witzel, Johnny van Doorn, Cristina Peri Rossi, Naomi Wolf, Malcolm Guite, Jacobus Bellamy |
| | Old Martinmas Eve (Ivor Gurney) |
| | Hans Magnus Enzensberger, Mircea Dinescu, Carlos Fuentes, Nilgün Yerli, Luigi Malerba |
| | Christina Guirlande, Andreas Reimann, Kurt Vonnegut, Noah Gordon, Louis de Bougainville |
| | Het penningske der weduwe (P. A. de Génestet) |
| | William Matthews |
| | Jacob Cats, Friedrich Schiller, Jan van Nijlen, Arnold Zweig, Rick de Leeuw, Werner Söllner, Vachel Lindsay |
| | Henry van Dyke, Aka Morchiladze, August De Winne, Oliver Goldsmith, Willem Penning, Pieter Frans van Kerckhoven, Kevin Carey |
| | Jens Christian Grøndahl, Ivan Toergenjev, Lloyd Haft, Erika Mann, Jan Decker, Roger McGough, Anne Sexton, Mohammed Iqbal, Michael Derrick Hudson |
| | BookSpot Literatuurprijs 2018 voor Tommy Wieringa |
| | Kazuo Ishiguro, Joshua Ferris, Detlef Opitz, Alice Notley, Herbert Hindringer, Elfriede Brüning, Margaret Mitchell, Bram Stoker, Peter Weiss |
| | Willy Vlautin, Wim Noordhoek, Albert Helman, Albert Camus, Jan Vercammen, Antonio Skármeta, Pierre Bourgeade, W. S. Rendra, Vladimir Volkoff |
| | Nelleke Noordervliet, K. Schippers, Colson Whitehead, Michael Cunningham, Robert Musil, Bea Vianen, Bert Vanheste, Chris van Abkoude, Johannes Petrus Hasebroek |
| | Bert Wagendorp, Andreas Stichmann, Hanns-Josef Ortheil, Joyce Maynard, Maurice Kilwein Guevara, Ulla Berkéwicz, Dmitri Prigov, Ella Wheeler Wilcox, Anna Maria van Schurman |
| | November Sun (Derek Walcott) |
| | Judith Herzberg, Willem van Toorn, Peter W.J. Brouwer, Arthur van Amerongen, Klabund, Charles Frazier, C. K. Williams, Marc Awodey, Felix Braun |
| | So jemand spricht: Ich liebe Gott (Christian Gellert) |
| | Der November (Erich Kästner) |
| | Joe Queenan, Oodgeroo Noonuccal, Jan Boerstoel, Koen Frijns, André Malraux |
| | Ann Scott, Dieter Wellershoff, Hanns Heinz Ewers, William Cullen Bryant, Laura Accerboni |
| | All Souls (May Sarton) |
| | Charlotte Mutsaers, E. du Perron, Désanne van Brederode, Hera Lind, Kees van den Heuvel, Odysseas Elytis, Augusta Peaux, Thomas Mallon, Bilal Xhaferri |
| | All Saints' Day (John Keble) |
| | Job Degenaar, Rudy Kousbroek, Huub Oosterhuis, Szilárd Borbély, Ilse Aichinger, Jean-Simon DesRochers, Stefaan van Laere, Hermann Broch, Jean Tardieu |
| | Halloween (Madison Cawein) |
| | Bruce Bawer, Joseph Boyden, John Keats, Don Winslow, Carlos Drummond de Andrade, Jean Améry, Nick Stone, Irina Denezhkina, Marijke Schermer |
| | Carlos Drummond de Andrade, Jean Améry, Nick Stone, Irina Denezhkina, Marijke Schermer |
| | Jan Van Loy, Andrew Solomon, Ezra Pound, Paul Valéry, Miguel Hernández, Fjodor Dostojevski, Georg Heym, Kostas Karyotakis, Michal Ajvaz |
| | Matthias Zschokke, Andrea Voigt, Harald Hartung, Mohsen Emadi, Lee Child, Michel van Stratum, Zbigniew Herbert, Claire Goll, Dora Read Goodale |
| | Herfststorm (J. C. Bloem) |
| | Evelyn Waugh, Jan Weiler, István Kemény, JMH Berckmans, John Hollander |
| | Uwe Tellkamp, Johannes Daniel Falk, Karl Philipp Conz, Arjen van Veelen, Al Galidi |
| | Blind Bartimeus (George MacDonald) |
| | Sylvia Plath, Dylan Thomas, Steffie van den Oord, Zadie Smith, Nawal el Saadawi, Albrecht Rodenbach |
| | Jamie McKendrick, Fran Lebowitz, Josef Václav Sládek, Enid Bagnold, Kazimierz Brandys, Reza Allamehzadeh |
| | Jan Wolkers, Marja Pruis, Maartje Wortel, Andrew Motion, Harry M.P. van de Vijfeijke, Stephen L. Carter, Karin Boye, Trevor Joyce, Pat Conroy |
| | Willem Wilmink, Christine D'haen, Anne Tyler, Elif Shafak, Daniel Mark Epstein, Peter Rühmkorf, Jakob Hein, Hélène Swarth, François Pauwels |
| | Onno Kosters, Kester Freriks, Aristide von Bienefeldt, August Graf von Platen, Ernest Claes, Zsuzsa Bánk, Denise Levertov, Norman Rush, Robert Greacen |
| | Michel van der Plas, Antjie Krog, Masiela Lusha, Augusten Burroughs, Robert Bridges, Adalbert Stifter, Nick Tosches, Gjergj Fishta, Réstif de la Bretonne |
| | Willem Bijsterbosch |
| | Arjen Lubach, Lévi Weemoedt, Jonas Lüscher, Doris Lessing, Alfred Douglas, A. L. Kennedy, Charles Leconte de Lisle, Ivan Boenin, Timur Vermes |
| | Eline van Haarenprijs 2018 voor Mieke van Zonneveld |
| | Dolce far niente, Hans Andreus, Martin Bril, Doeschka Meijsing, Daan Doesborgh, Alphonse de Lamartine, Samuel T. Coleridge |
| | Patrick Kavanagh, Tariq Ali, Nikos Engonopoulos, Mehdi Charef, Allen Hoey, Martin Roda Becher, Pankaj Mishra |
| | The Mother Of Zebedee's Children (George MacDonald) |
| | Dolce far niente, Monika Rinck, Hans Warren, Mustafa Stitou, Hans Maarten van den Brink, Ela Angerer, Arthur Rimbaud, Marnix Gijsen, Oskar Pastior |
| | Robert Pinsky, Elfriede Jelinek, John von Düffel, Theresia Walser, O. P. Zier, Belle van Zuylen, Lewis Grizzard |
| | David Vann, Philip Pullman, Miguel Ángel Asturias, Fannie Hurst, Leigh Hunt, Nardo Aluman, Andrew Vachss, John le Carré, Adam Lindsay Gordon |
| | Dolce far niente, Rainer Maria Rilke, Kees Fens, Nic Pizzolatto, Jan Wagner, Isabelle Autissier, Ntozake Shange, Terry McMillan, Heinrich von Kleist |